The D&D Daily Mobile Edition
August 10,

2015



The LP Industry's #1 News Source - Informing, Educating and Instilling a sense of community



ORC Leadership
Sponsored by Nedap
Going Biggs

An Interview with Jerry Biggs, Director,
Organized Retail Crime Division at Walgreens
By Amber Bradley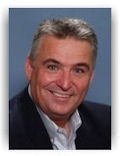 As Director, Organized Retail Crime Division at Walgreens, Jerry Biggs has a self-described "knack" for solving retail crime. Maybe it's just in his blood?

Biggs is definitely not new to the security and law enforcement industry. He hails from a proud family of five generations of law enforcement officers. Biggs was working for a sheriff's department in northern Indiana, and was also a part-time, plain clothes store detective when he broke with family tradition and accepted a position as an executive bodyguard out west. Luckily for the retail industry, Biggs was sidelined by love during a stop in Houston when he met his future wife and where he began his career in retail loss prevention.

Biggs has worked for various retail companies, such as Kmart, Neiman Marcus, Best Buy, and Walmart. At Walmart he became part of the first ORC investigative task force ever created in retail and eventually served as head of the ORC task force for Lowes Home Improvement. In 2003, he joined Walgreens Organized Retail Crime Division which has recovered millions of dollars of stolen store merchandise across the country.



Biggs has seen a lot while dealing with retail crime, but says the surge in organized retail crime (ORC) over the past few years presents new challenges for retailers who are confronted with teams of criminals engaged in a wide range of illicit activity from shoplifting to armed robbery. The illegally acquired goods are peddled through various internet auction sites, unlawful bodegas, and flea markets or by nefarious middlemen posing as professional diverters who sell the stolen merchandise back to legitimate retail establishments.

The D&D Daily sat down with Biggs to get his take on the history and trends regarding ORC:

Q: The National Retail Federation says Organized Retail Crime (ORC) costs the retail sector nearly $30 billion each year. Do you feel you are in the right place, at the right time, to deal with the crimes associated with these startling statistics?
A: Absolutely, ORC can affect retail areas ranging from inventory shrink, sales, company brands, and the safety of employees.

Q: Can you give a little background on the Walgreens ORC task force?
A: We have a team of investigators and each investigator is assigned a territory consisting of multiple states. Within each territory are Points-of-Contact (POC) which support the investigators with their investigations and initiatives.

Q: What do you mean by "Points-of-Contact"?
A: AP Directors in each region assign one or more of their AP Managers the additional responsibility of serving as their region's ORC Point-of-Contact. We leverage these contacts as the "face" of the investigation in that particular part of the country. Should investigations cross multiple jurisdictions or require more specialized investigative efforts, the ORC Division will become fully engaged with the investigation and converge into the area.

Q: Can you explain some of the complexities if a case spans more than one law enforcement jurisdiction?
A: Most ORC investigations cross multiple jurisdictions and are best tackled by either a federal or statewide taskforce. To gain that high level of LE engagement, a retail investigator must construct a clear, fact-based report depicting the motive, scope, and magnitude of the loss. This task can be difficult if the proper protocols and partnerships are not already in place.

Q: The recent NRSS/Hollinger report says that external theft is bigger than internal theft. What do you think is driving the rise in this type of crime? Is it ORC? Do you think organized retail crime will continue to increase?
A: I feel there are several contributing factors to the rise in ORC. However, not assigning fault with Dr. Hollinger, I believe the impact of external theft has always been grossly under-estimated. With that said, the slow economy and high demand for less expensive goods, combined with an array of outlets to peddle them, are likely the largest contributors. I feel retail theft will continue to be the crime of choice among carrier criminals as long as the rewards outweigh the risk of capture or punishment.
Read the entire interview with Jerry Biggs here

News Brief
Sponsored by WG Security Products, Inc.
CVS wins bid to decertify a class of loss-prevention managers alleging company denied them overtime pay Georgia federal judge agreed Thursday to unwind a 2013 decision finding they'd met the criteria to pursue the suit as a group. U.S. District Judge Thomas W. Thrash Jr. split up the managers in the Fair Labor Standards Act collective action in a ruling that found the evidence in the case showed the workers' jobs were diverse enough to warrant individual inquiry.

For example, he said, testimony from some of the managers showed that some were in charge of market investigators, employees that work undercover in CVS stores to combat shoplifting, while others weren't.

"Based on these distinctions, and others revealed by the evidence in the record, the court concludes that the opt-in plaintiffs are not 'similarly situated,' as that phrase is used in the FLSA.

The differences in the duties performed by the various plaintiffs, as well as the varying degrees of discretion and independent judgment they each exercised, will make individualized inquiries inevitable when determining whether a particular FLSA defense applies."

The managers won conditional certification in February 2013, and then 38 managers opted in, according to court filings. The suit is led by Philip Bradford, who worked for CVS as a regional loss-prevention manager and says he was misclassified as exempt from overtime under FLSA, court records show. Bradford lodged the suit in April against CVS Caremark Corp. and CVS Pharmacy Inc. CVS Caremark was voluntarily dismissed on May 2012.

According to Bradford's complaint, the word "manager" in his job title was a "misnomer," since his duties "did not principally include managerial responsibilities or the exercise of independent judgment." The suit alleged that loss-prevention managers routinely worked more than 40 hours each week, consistently clocking more than 50 hours. But because CVS classified loss-prevention managers as exempt under FLSA, they were not paid for overtime hours as they should have been, according to the complaint. law360.com

Current Trend: Retailers are demanding to be able to audit prospective vendor books more and more With retail pricing wars, compliance pressures, FCPA, bribery scandals, money laundering, legal liability, and the SEC all over the nations retailers, we're now seeing more retailers demanding to be able to review a vendors books in detail and at their location. In some case's they're even requiring audited financial results. The expense of which is absolutely a loss when considering pricing pressures. But at the end of the day isn't the retailer truly trying to confirm the vendors cost of goods in order to drive the pricing structure even further. Just a thought.

New Police Training Philosophy Gets Mixed Reception - Emphasizing defusing conflicts before they end in violence draws pushback from some officers At a police training session here in late May, Scott Flanagan, a retired U.S. Army Special Forces veteran, was telling a room of officers that even warriors learned they sometimes had to be peacekeepers. Mr. Flanagan, however, was taken aback by the defensive attitude of a few of the cops at the session. In the wake of Ferguson, a task force appointed by President Barack Obama in May recommended revamping police training as part of a broader overhaul. The panel wants trainers to pay more attention to interpersonal skills, de-escalation techniques and combating bias, in addition to traditional tactical training.

Which is exactly what's happening nationwide and it's a complete role reversal for most officers. Where for decades they've been instilled with a warrior mentality told they were warriors, soldiers in the war on drugs; they told they were soldiers in the war on crime; they were told they were community policers in a war on poverty or a war on broken windows," Editor's Note: Understanding retail's common practices in apprehensions it might be worthwhile to look at this ourselves and include this type of training for our store detectives. wsj.com

J. Crew Can't Escape Suit Over Printed Credit Card Numbers A New Jersey federal judge refused Thursday to toss a putative class action against J. Crew Group over printing more than the last five digits of credit card numbers on customer receipts, finding that the plaintiff had plausibly argued that the fashion company willfully violated federal privacy law. U.S. District Judge William J. Martini said a sophisticated organization like J. Crew should have been aware of the Fair and Accurate Credit Transactions Act and the numerous FACTA lawsuits filed against noncompliant merchants. "The facts alleged indicate that, at the very least, defendants ignored an obvious and unjustifiably high risk of violating FACTA," Judge Martini said. FACTA prohibits merchants who accept credit or debit cards from printing more than the last five digits of the card number on the receipt, according to the order. law360.com

Alternative Compensation Surges to the Forefront With consumers remaining conservative and wages thus stagnant, companies employ other types of pay to keep workers happy. While wage growth remains at a historically low level, companies are getting comfortable with alternative forms of compensation, like quarterly or monthly bonuses tied to individual, department, or company performance metrics. "Alternative forms of compensation are increasingly important to remaining competitive." "Salary increases used to be a pretty big part of life, but that has been diminishing quite significantly." cfo.com

Cargo theft reporting program to launch in Atlantic Canada Insurance Bureau of Canada (IBC), the RCMP and Atlantic Provinces Trucking Association (APTA) are joining forces to establish a program that will help raise awareness of and combat the growing problem of cargo theft, which includes stealing trucks and/or trailers containing merchandise. Cargo theft in Atlantic Canada and across the country has become a serious issue. Not only does it put the safety of Canadians in jeopardy, it can cost the Canadian economy billions of dollars and is often linked to organized crime, which uses the proceeds to fund activities such as gun and drug smuggling. Media are invited to learn about this new, innovative program at the following event. Wednesday, August 12,2015, 10-10:45 a.m. at RCMP J dividioan, Main Foyer, 1445 Regent St., Fredricton. money.ca

Lowe's worker says his manager banned him from making a delivery because he's black A Lowe's employee is claiming that a manager at a Danville, Virginia store complied with a customer's racist requests, CBS affiliate WSET reports. Marcus Bradley, an 11-year employee of Lowe's who's black, claims the manager prohibited him and a co-worker from delivering an order to the home of the customer after she specifically requested a white delivery driver.

"I got a phone call telling me to bring the delivery back - saying that I couldn't do the delivery," Bradley told CBS affiliate WSET of the alleged August 3 incident. "I asked him why I couldn't do it and he said because you're black and they don't want you at the house."

Lowe's told Business Insider that "those who were involved in the decision are no longer with the company."

As soon as it was brought to our attention, we began an investigation and handled the matter swiftly," the company said. "Diversity and inclusion are core values at Lowe's, and under no circumstances should a discriminatory delivery request be honored. Our senior vice president of store operations, Terry Johnson, met with the two drivers last week to apologize and let them know how much we appreciate the work they and all of our drivers do." businessinsider.com wtvr.com

J.C. Penney's comp's "have the mojo" - In its best position in some time Telsey said J.C. Penney's comps "have the mojo," adding that the firm's second-quarter comparable store sales forecast is 4.2 percent, which compares with a 6 percent gain last year, but is "higher than the Factset consensus of 4 percent. We expect that J.C. Penney is in its best position in some time to reap the benefit of the back-to-school selling season." wwd.com

James Avery Jewelers has filled their Vice President of Risk Management position - more details to follow!



Last week's most popular news article --

Big Bucks: Retail's Top Earners - Former LP Executive Comes in Fourth in U.S. The top 25 included chief executive officers, chairmen, presidents, and executive vice presidents who collectively earned $347 million in 2014, with the top 10 earners bringing in nearly $200 million in total. Taking the top spot was Carol Meyrowitz, ceo of The TJX Cos. Inc. with $28.7 million in total 2014 compensation. Brian Cornell, chairman and ceo of Target Corp., took the number-two spot with a close $28.2 million. And L Brands Inc.'s Les Wexner was third with earnings of $24.1 million.

J.C. Penney Co. Inc.'s Marvin Ellison, president and ceo-designee, was next on the list with total compensation of $19.6 million while Wal-Mart's Gregory Foran, executive vice president, took the number five position with $19.5 million. Pay amounts and titles were for the most recent fiscal year reported to the Securities and Exchange Commission. Editor's Note: Marvin Ellison is the most successful former Loss Prevention executive in retail history. And he is the perfect example of what one can accomplish if driven to succeed. wwd.com

All the news - One place - One Source - One Time
The D&D Daily respects your time
& doesn't filter retail's reality

Report Your News!
(content subject to approval)



eBay News

eBay Assists UK Police in Uncovering Years of Stolen Handbag Sales on Prolific Thief

A woman stole more than 1,000 designer handbags from John Lewis stores around the country by using a de-tagging magnet. Anna Hindmarsh, 40, made 241,907 pounds by flogging her ill-gotten gains from designers including Radley and Lulu Guinness on eBay. Officers from Greater Manchester Police contacted Thames Valley Police to request they attend her home address in order to search for any further property. During the search officers found information relating to eBay accounts in her name. Further investigation into the eBay accounts revealed Hindmarsh had sold in excess of 1,000 high-value designer handbags over a four-year period.

Read more here

For further information on PROACT, email inquiries to PROACT@eBay.com.
eBay Direct - Click Here - (notify - info - questions)


UK's Carphone Warehouse hackers may have accessed 2.4m customers' data The personal data, including bank details, of millions of Carphone Warehouse customers may have been accessed in a "sophisticated cyber-attack", the retailer has admitted. The high street firm is investigating how hackers breached the IT systems of one of its UK divisions last week, an attack that also affected TalkTalk mobile customers. In a statement on Saturday, Carphone Warehouse revealed that the personal details of as many as 2.4 million customers may have been accessed by the hackers, including names, addresses, date of birth information and bank details. The credit card data of 90,000 customers "may also have been accessed", the company said, although this was stored in an encrypted form.

The hacking of RBS WorldPay in 2009 resulted in the theft of 1.5 million credit cards, which led to the theft of $9 million from more than 2,000 ATMs worldwide. theguardian.com pressexaminer.com

Monday's Press Coverage: Dixons Carphone's Data Breach Response Immediately Criticized - as data breach impacts up to 2.4m customers An official statement from the electricals retailer said that the breach, which was discovered on 5 August, was centered on the IT systems of a division that operates the OneStopPhoneShop.com, e2save.com and Mobiles.co.uk websites. This part of the business also provides a number of services to iD Mobile, TalkTalk Mobile, Talk Mobile, and to certain customers of Carphone Warehouse.

Neira Jones, an independent advisor on the payments and information security landscape, and chairman of the global advisory board at the Centre for Strategic Cybercrime & Security Science, told Essential Retail that compared to recent data breach examples, Dixons Carphone acted relatively quickly to inform its customers of the data breach, but she had a number of criticisms of the retailer.

"We are still missing the full picture on the Carphone Warehouse data breach: we know so far that the company took three days to notify customers from the alleged discovery of the breach, but we don't know whether they were following process when notifying law enforcement authorities and the ICO," she commented.

"What really annoys me is that you have to dig through their website to find information on the breach, where it should really be obvious on the front page. After all, there is a large burden placed on customers to contact credit checking agencies, talk to their bank, or talk to the customer services departments of not only Carphone Warehouse but also their affected partners, all of course using premium rate numbers. No wonder customers are annoyed."

"I get very irate when I see the boiler plates "a sophisticated cyber attack" and "we take the security of our customers very seriously", whilst remaining totally vague on the nature of the attack and the remedial activity," she explained. essentialretail.com

Tackling Omnichannel Fraud
Although more than 90 percent of retailers allow their customers to shop across purchasing channels, only about 46 percent are actually using fraud management solutions across all those channel.

Among retailers surveyed, 69 percent look to third-party tools to help better manage fraud within commerce channels where cards are not present, while 65 percent rely on online authentication as a top security measure.

When it comes to fraud in card-present environments, the majority of merchants surveyed (87 percent) utilize real-time rules/scoring engines to remain one step ahead of cyber criminals. Roughly 74 percent execute in-store authentication, such as EMV/chip and PIN technology, as a tool to prevent fraudulent activities.

The solution, however, lies with the data. Thinking about omnichannel fraud as a data problem will help retailers address this developing threat.

While there is no one answer to preventing and detecting fraud in the omnichannel world, merchants that are able to better understand how to read and manage data as well as utilize the various fraud prevention technologies at their disposal, may have the best chance at deploying effective fraud strategies across their commerce channels. To access the full "Managing Fraud In An Omnichannel World" report click here pymnts.com

Legacy POS systems - Holding retailers back - No Check Out Lines in the Future? Retailers recognize the largest investment in their technology portfolio - the legacy POS system - is now holding them back from providing a seamless experience across all of their customer touch points. Legacy POS was designed as a check-out system, and not intended to help consumers make better and more informed purchase decisions.

Today, consumers' pre-purchase digitally enabled behaviors are invisible to in-store staff. But the information consumers are using to make purchase decisions should be available in the store before the customer reaches the POS, both for consumers and for store employees seeking to assist them.
A story is starting to unfold. Over-performing retailers ("Winners") are far more aware that there are differences between the online and in-store experiences that must be accounted for, but also worry that the legacy checkout system is standing in the way of a consistent "channel-less" shipping experience. Winners are clearly much further along in the process of grasping the importance of, and challenges associated with, providing a truly channel-less experience. chainstoreage.com

Offering one year credit monitoring after breaches is evidence the retailer believed risk of identity theft significant enough to warrant costs of services = Judge Rules - It works against the retailer in court The Neiman Marcus class action lawsuit is producing some precedent setting rulings that could impact other cases. With the primary claims being proving injuries as grounds for Article lll standing the court recently ruled that, where the presumed purpose of the hackers' theft of consumers' private information is to make fraudulent charges or steal consumers' identities, the plaintiffs should not be required to wait until such events occur. The court found that the plaintiffs had pled a "substantial risk of harm" from the data breach sufficient to confer class standing. So even if there hasn't been any loss or activity the consumer can still qualify. Secondly the judge used the retailers offer of one year free credit monitoring against them by saying that it proved the retail believed there was risk enough that they should cover the cost. Of special note is that only Connecticut requires free credit monitoring be provided by the breached business. law.com

Target Tells Judge that Banks Request for Unsealing Breach Docs Invites Another Attack Target Corp. told a Minnesota federal judge Thursday that banks seeking to hold it accountable for losses they suffered after the retailer was hit by a massive data breach in 2013 shouldn't be allowed to unseal documents detailing Target's cybersecurity protocols because the company would be more vulnerable to another attack. Target said the banks' request, related to a motion for class certification, would divulge extremely sensitive information about its security procedures, which the company said was ironic since the basis of their lawsuit is that Target failed to adequately protect its computer network. law360.com

44% of Internet-Connected Petrol Stations hacked in U.S. Petrol station monitoring systems are under attack all over the world, some by possible nation state allied hackers, according to new research from Trend Micro. What the researchers found were attacks designed to grab data on petrol tanks as well as others that changed the name of tanks - including one instance where a tank was branded with the Anonymous tag line "WE_ARE_LEGION." Another's name was changed to "H4CK3D by IDC-TEAM." The Iranian Dark Coders Team is a pro-Iran hacktivist group known for website defacements and malware distribution, Trend Micro said. Everything from hacktivist pranks to extortion and small scale sabotage is on the cards given the poor security around such systems, Trend Micro warned. infosecurity-magazine.com

Coalition of Industry Groups: All California State Government Credit Cards Should Use Chip and PIN - Urging Gov. Brown A coalition of industry groups is urging Gov. Jerry Brown to take action to require chip and PIN technology for all state government card transactions. Widely used around the world, chip and PIN cards have contributed to exponential reductions in credit card fraud where they are used. Unlike a signature that is often ignored or can easily be forged, it is much more difficult for thieves to bypass a PIN," the coalition wrote. techwire.com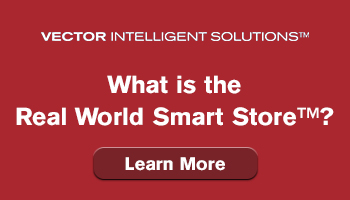 Vendor Spotlight

Protection 1 Promotes Luis Valdovinos to Commercial District Sales Manager for Albuquerque Area

Former U.S. Army Veteran Brings Solid
Technical Background in Electronic
Security to his New Position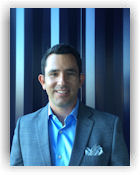 Chicago, IL - August 03, 2015- Protection 1, the largest full-service business and home security company in the U.S., today announced that it has promoted Luis Valdovinos to commercial district sales manager for the Albuquerque area. Valdovinos, who joined Protection 1 five months ago as a commercial sales consultant, will report to General Manager Rob Thornburgh.

"Luis was promoted to this position for a number of reasons. He possesses a vast understanding of industry sales and has experience managing his own company," stated Thornburgh. "He is a charismatic leader who has a good sense for business planning and execution. His existing connections in the Albuquerque market will give him an advantage in hiring talented individuals and landing large projects. I am privileged to have his leadership as part of my team."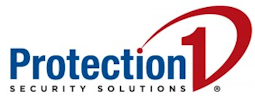 Prior to joining Protection 1, Valdovinos held positions with ADT, AES and Simplex Grinnell where he specialized in large commercial fire alarm applications, focused on several vertical markets that included, but was not limited to, K-12 schools, high rise buildings, senior living facilities, hospitals and shopping malls. In addition to his experience in the security industry, Valdovinos also opened his own restaurant which today is a sustainable, self-sufficient business that is consistently recognized for its food quality and overall customer experience.

As the commercial district sales manager, Valdovinos will be responsible for overseeing and improving the commercial sales force for multiple company branches within his district. He will plan and coordinate both the marketing and sales of products and services through the commercial sales force, as well as hire, train, and manage at least five commercial security consultants in his area.
When asked about his new position, Valdovinos commented that he will bring a technical wherewithal that will help his team move forward and get proposals in front of customers.

"I consider myself more of a relationship/people person so I love to get out in the field to help my team close a deal. Also, I bring a business acumen on the back-end that provides a fresh perspective for my team as to how the customer may think and what solution to best provide," concluded Valdovinos.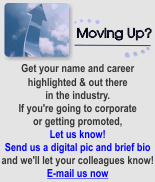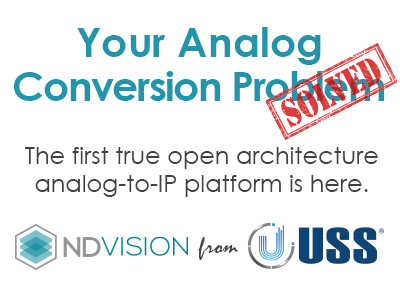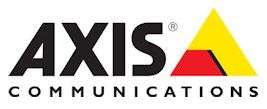 The introduction of network video has revolutionized the way retail professionals work with loss prevention, store optimization, fraud detection, security and customer service. Axis Communications was the first company in the world to launch a network camera in 1996, initiating the shift from analog to digital technology. Today, they are the world's leading provider of network video solutions for professional installations. In this video, learn about some of the opportunities and challenges of this technology, as Hedgie Bartol, Retail Business Development Manager - North America, Axis Communications, shares some practical advice for LP execs looking to convert from analog to IP video.

---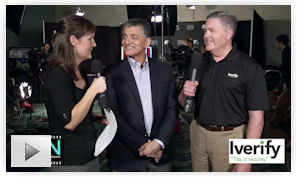 With its recent acquisitions of Checkview and TransAlarm, Iverify has assembled a team of talented, experienced professionals - with a product line that allows them to service the entire spectrum of a retailer's risk profile. CEO Steve Champeau and President Nicholas Khalil join Amber in this LPNN Quick Take to talk about Iverify's expanded solution set and the unequaled synergies they now offer customers.

Solution Providers, have a video or commercial you want to publish? Contact us.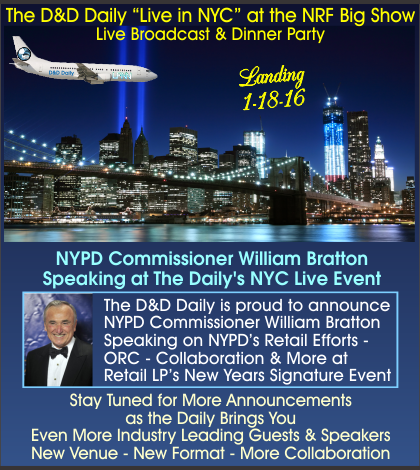 e-commerce

Sponsored by The Zellman Group
Costco, CVS, Rite Aid, and Wal-Mart Canada Online Photo Centers Still Down After Third Party Data Breach of PNI Digital Media Owned By Staples, on July 20th It's going to take some more time for Costco Wholesale Corp. to get its online photo center back up after a possible breach of customer credit card information collected by a third party in late July, according to an updated post on its photo website. Costco updated its online photo center website on Tuesday to say that it's still unable to take online orders, and the online photo centers for CVS Pharmacy Inc., Rite Aid Corp. and Wal-Mart Canada were also still down Friday following the report on July 20 of a suspected breach. The photo sites are all hosted and managed by third-party vendor PNI Digital Media, owned by Staples Inc., according to the companies. law360.com

Walmart, Gap, Macy's, among 100 brands demanding removal from Jet.com Dozens of leading retailers, including Walmart, Gap, Macy's, and even competitor Amazon complained after discovering new online marketplace Jet had placed links to their sites without permission. Jet then promised its members cash back for making purchases after clicking on these retailers' links.

Jet's Chief Customer Officer Liza Landsman said some merchants requesting their brands be taken down view Jet as a competitor, and others wanted to negotiate a deal. However, another group of retailers was unaware but happy for the traffic Jet was driving to them. fireceretail.com

eCommerce Innovation and security go hand in hand The electronic payments industry is innovating at a rapid pace, developing new methods involving cloud-based near field communication (NFC) mobile technology, e-commerce and in-app payment systems, to name a few. All these innovations help make electronic payments easier and more accessible. One of the most important initiatives for bolstering security in payments is to foster the collective responsibility of all the units in the payment ecosystem, which is made up of financial institutions, merchants and card networks. To sustain this ecosystem, every part of it should take measures to protect consumers from fraud. Predictive fraud analytics tools help payment works stay one step ahead by using advanced fraud monitoring and detection systems. The tool performs real-time correlation searches and anomaly detection, which means it can detect fraud as it happens and blocks the malicious transaction right then and there. By regularly auditing risks and monitoring problem areas, the tool becomes more efficient and builds a stronger and more accurate profile of fraudulent activity. iol.ca.za

Amazon to open first Chicago center 500,000-sq.-ft. center in Joliet, Illinois - 1,000 jobs - including a few LP jobs!

Neiman Marcus drives 25.8% of sales off website in first nine months of fiscal year

Android Fingerprint Scanners Open to Mobile Payment Hacks

As Amazon Dominates Marketplace Sales, Online Retailers Express Concern Over Its Market Share

"Fraud is not a person - it is a dynamic grouping of statistics that deviate from the norm."
Stuart B. Levine, CFI, CFCI
CEO, The Zellman Group & Zelligent


ORC News
Sponsored by NEDAP
Fencing Operation: St. Augustine Pawn Shop Owner Arrested - ORC Ring Leader that hit Target, Wal-Mart, & Home Depot stores The owner of EZ Money Pawn Shop in St. Augustine was arrested Thursday in connection to a raid at the shop that occurred last month. Robert Benton Ellis, of St. Augustine, is accused of being a leader of a group that "initiated several grand thefts on several occasions from Target, Wal-Mart and Home Depot business," according to the arrest affidavit.

The group targeted stores in St. Johns and Duval counties, and the stolen property was sold to Ellis at his pawn shop, located at located at 2640 U.S. 1 South. Ellis, 56, would then pay cash for the merchandise. The suspects worked as a group at times and took orders from Robert Ellis for specific items," the affidavit said. The other suspects in the case told investigators the same story - they "stole several items at retail outlets at the request of Robert Ellis" and then "sold them to Robert Ellis at his business." The investigation is ongoing. jacksonville.com
Police, district attorney not ready to prosecute Janesville Landlord for Home Depot ORC retail theft ring - Landlord running major Home Depot Gift Card Ring Police believe a Janesville landlord owning over 80 properties is participating if not running a shoplifting scheme involving thefts of more than $30,000, but the district attorney won't prosecute their case. District Attorney David O'Leary said police don't have proof to support their allegations, and he won't take the case to court.

Police are convinced the landlord is guilty of bankrolling the scheme. But after "countless" meetings with the investigators, O'Leary said he was not convinced police have definitive proof of the potential charge-conspiracy to commit retail theft.

Police interviewed dozens of people they believe stole items from Home Depot or returned items others had stolen for in-store credit. The credit was loaded onto plastic cards, which the shoplifters sold through an intermediary to the landlord for 50 cents or 60 cents on the dollar. Police believe Richard D. "Rick" Donahue, 3735 Skyview Drive, who owns numerous rental properties in the city, bought the Home Depot cards, knowing they were the result of shoplifting.

Police have Home Depot records showing Donahue used the cards to buy building materials to work on his properties, but only one witness can testify Donahue knew the cards were the result of thefts. That person is Tyler J. Groeller, 30, of 3704 Stuart St., No. 8, Janesville, an admitted heroin user and organizer of the thefts. He told police several different stories before telling them he organized the thefts to sell the cards to Donahue. Groeller told police he paid his "returners" and sold the cards to Donahue.

Home Depot requires identification when getting the cards and when using them, and company records show Donahue used cards that originated with 55 different Rock County residents, said officer Jennifer Reed, the primary investigator on the case. Police believe Donahue was taking advantage of disadvantaged and drug-addicted people and remodeling entire residences with the cards. gazettextra.com

ORC Ring of Thieves Steal $58,000 Worth of Cosmetics From CVS Stores in Five Southern California Counties - May be bigger operation A man and two women suspected of stealing nearly $60,000 worth of high-end cosmetics from CVS stores in five counties were arrested after the crimes were caught on security cameras.

The suspects are accused in the thefts of more than $58,650 worth of cosmetics at stores in Orange, Los Angeles, San Bernardino, Santa Barbara and Ventura counties. Seal Beach police arrested the three suspects earlier this week after detectives obtained the security camera video from thefts in Orange County.

The thefts began in June 2013. Video showed the subjects walking into the store and taking items from a wall of cosmetic items. The charges are in connection with crimes committed in Orange County It was not immediately clear whether authorities in other counties will pursue criminal charges. Two of the suspects are being held without bond. Police believe there's more to this case. nbclosangeles.com
Traveling fraudsters busted in Minneapolis - hit 8 cities with cloned credit cards buying gift cards Two men believed by police to have used fraudulent credit cards in at least eight metro area cities have been charged with identity theft and fraud. Josiel Turano, 25, and Ricorango Magdiel, 26, are accused of using four cloned credit cards at the White Bear Township Cub Foods to ring up $1,819.48 in gift card purchases. Turano and Magdiel left the Cub Foods in a rental car and were arrested in Rosemount. Police say video surveillance shows they were also involved in fraudulent in transactions in Eagan, Shakopee, Burnsville, West St. Paul, Cottage Grove, Inver Grove Heights and Woodbury. cbslocal.com

Four member Credit Card Fraud Ring busted Hitting Walmart stores in Evesham, N.J. Four people allegedly connected to a New York credit card fraud ring were arrested early Friday morning after reportedly ramming a police car in the parking lot of a local store the night before and fleeing the scene at a high rate of speed. Police were called to the Walmart on Route 70 about 9 p.m. Thursday for a report of four suspects who were identified by store security as being part of a credit card fraud ring that had been targeting Walmart stores in the area. The men had attempted to buy iPads with fraudulent credit cards but store staff turned them away, police said. When the suspects, all from Brooklyn, New York. burlingtoncountytimes.com

Shoplifter steals $2500 worth of cosmetics at Hermosa, South Dakota CVS The suspect cleaned out an entire section of the cosmetics area and loaded the products into a store hand basket. "According to the manager, that's one of the most expensive things in the store," Hermosa Police Sgt. Kevin Averill said. " easyreadernews.com

Three Denton, TX men arrested for theft at JC Penney, Dillards and Zumies Two 19-year-old men and one 17-year-old man were arrested and charged with organized retail theft between $50 to $500 after they took items from J.C. Penney, Zumiez and Dillard's, according to police reports. dentonrc.com

Serial Shoplifter arrested again at Walmart in Walnut Hill, CA A Walnut Hill man with a history of shoplifting arrests is facing a felony charge for allegedly stealing a 32-gallon tote full of underwear. northescambia.com

Athens, GA: Women shoplift underwear from Victoria's Secret at Georgia Square Mall On Saturday, an Athens-Clarke County Police officer was dispatched to Victoria's Secret at Georgia Square Mall in reference to a shoplifting complaint. The employee told the officer that another customer approached her and told her they observed the women putting underwear into their purses. When the two women were approached, they walked out of the store. It was reported that $750 worth of underwear was taken from the store. onlineathens.com

Police bust man stealing 19 boxes of condoms from Rite Aid in the Bronx, NY
Do you have an ORC case to share?
Share your ORC news and help the industry grow


Retail Crime News

Sponsored by Security Resources
Two dead after stabbing at IKEA in Sweden
Two people have died after being stabbed at an IKEA store in Vasteras, Sweden on Monday, according to police. A third person was severely injured. Police said that a man has been arrested for murder, but did not provide further details on the incident or possible motives. IKEA confirmed the two casualties and said the injured victim is being treated at a hospital. IKEA said the store and the shopping center where it is located are closed while police investigate. Vasteras is about an hour away from Stockholm. cnn.com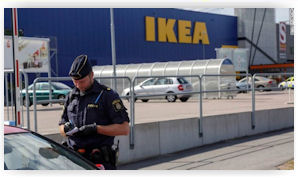 Shopper sues store and security guard, saying she was slashed by convicted felon security guard at Conway store in Chicago A Chicago woman is suing multiple parties including an allegedly convicted felon, claiming negligence in a violent and suddent 2014 confrontation which she claims constituted unlawful assault in a department store. Shanisa Pinkson sued Conway Two LLC, doing business as Conway Department Store; Gail Seaton; and the store's successor in interest National Stores Inc., on Aug. 5 in Cook County Circuit Court, alleging negligence in a January 2014 incident. The suit states that Pinkson was a patron of the Conway Department Store at 7601 S. Cicero Ave., in Chicago's Ford City Mall, on Aug. 16, 2013, and that Seaton was present as a security guard.

According to the complaint, Pinkson purchased items and attempted to exit the store when Seaton blocked her way, grabbed the plaintiff by the pony tail, produced a razor and intentionally slashed the plaintiff's face along her jaw line just above her neck. The lawsuit states that Pinkson suffered bodily harm, pain, loss of blood, fright, distress, permanent disfigurement, and medical expenses. Additionally, she states that the attack was of an insulting and provoking nature.

Claiming that the store should have known Seaton would be armed due to her history and made no effort to help her while waiting for first responders, Pinkson charges the defendants severally with assault, premises liability, negligent hiring and supervision, and intentional infliction of emotional distress. The lawsuit includes documentation of Seaton's criminal record obtained from the court. cookcountyrecord.com

Family seeks arrest of security guards in DeKalb mall beating A trio of mall security guards caught on video punching a 15-year-old boy are scheduled to be in a DeKalb County courtroom Monday for a probable cause hearing that could bring criminal charges. The video, uploaded on YouTube in late June soon after the incident, generated outrage but no arrests. The guards were suspended without pay and no longer work at the Mall at Stonecrest in Lithonia, mall officials said at the time. The victim and his friends had reportedly been told to leave by the guards because they were unaccompanied minors. A verbal confrontation followed, and a witness who recorded the skirmish on her cellphone said she saw one of the guards throw the first punch. ajc.com
Fraud Alert: August is the Prime Month for Debit Card Skimmer Thieves Thieves employing debit card "skimmers" at the pump find August-peak driving season nationwide-lucrative for fraud, ripping off distracted drivers. Skimmer devices are advertised for sale on Internet online criminal forums for about $1,500. The United States is the prime location for thieves to skim cards because American credit and debit cards are not "EMV-compliant" by containing an embedded global chip. breitbart.com

Montreal, CN: Shots fired during failed Garda Armoured truck Robbery in Île-Bizard Garda employees fired shots at a man attempting to rob their truck just after midnight in Île-Bizard Monday. The guards were at a Laurentian Bank on Jacques-Bizard Blvd. when a man approached them with a firearm. The guards immediately drew their weapons and fired toward the man, who fled to a nearby vehicle. Montreal police are searching for at least one suspect but do not have a description. montrealgazette.com

Augusta GA: Thieves steal 14 guns from Augusta's Cabela's Outpost More than a dozen handguns were stolen early Sunday after thieves broke into Cabela's Outpost. At 2:44 a.m., deputies responded to an alarm activation. They saw two large concrete stones which were used to smash a glass window, according to an incident report. Both a sheriff's K-9 and helicopter unit were called to the scene, but no suspects were found. In all, 14 handguns were stolen, police say, with a value of nearly $5,000. augusta.com

Modesto, CA: Armed Robber hits GameStop
Modesto police responded to an armed robbery at a GameStop on Plaza Parkway on Saturday afternoon. Modesto police Sgt. Jerry Ramar said a man entered the video-game store with a handgun and told patrons inside to get on the floor. modbee.com

East Memphis, TN: Burglars smash their way into Target; thousands in electronics stolen Investigators with the Memphis Police Department are looking for suspects involved in robbing a Target store on Colonial on Sunday. A representative with Target assisted on the scene and went through video surveillance, which showed that the suspects broke into the store at 1:51 a.m. and left the store at 1:54 a.m., when they triggered the alarm. The suspects broke a display case and stole 21 headsets and a Samsung 32" TV, police said. Four cash registers were also damaged during the burglary and an undisclosed amount of cash was taken. myfoxmemphis.com

Indianapolis, IN: Simple changes could lower robbery rate "Indiana: A State That Has the Most Pharmacy Robberies in the Nation." As a slogan, it's not as catchy as "A State That Works." But something needs to be done to focus Hoosiers' attention on a truly dangerous situation. As The Journal Gazette's Chris Meyers reported, the number of armed pharmacy robberies is up nationally, to 382 for the first five months of this year. Indiana, which has had one of the nation's worst records for several years, is No. 1, with 68 robberies. The number of robberies has far outpaced last year, when Indiana had 78 robberies for the entire year. southbendtribune.com

Man accused of taking upskirting photos of at least 15 women shopping in Oregon 24-year-old Tualatin man is accused of taking upskirting photos of at least 15 women at the Washington Square Mall in Tigard Saturday afternoon. According to a news release from Tigard Police, two young girls reported they saw a man positioning a phone under women's skirts at the H&M store. katu.com

NY Post: Why the rich feel entitled to shoplift
A surprising number of customers helping themselves to five-finger discounts in Manhattan are wealthy - and they feel their big spending entitles them to free stuff, retail workers tell The Post. nypost.com

Kim Richards Not Hospitalized Following Shoplifting Arrest A source close to the former Real Housewives of Beverly Hills star told ET exclusively that she was out and about Los Angeles on Saturday. "Regardless of what is going on with her medically and mentally," the source said, "she is not currently locked up." Richards was arrested for allegedly shoplifting more than $600 worth of toys from a Target in Los Angeles' San Fernando Valley. etonline.com

UK: Six people charged with robbery in Jewelry Store raid in Norwich
Six males have been charged with robbery following a raid on a jewellery store in Norwich city centre on Wednesday last week. The robbery took place at the Winsor Bishop jewellery store on London Street shortly after 10:50am. The incident was caught on camera by passers-by, some of whom tried to tackle the robbers as they made their escape on mopeds. jewellryfocus.co.uk

UK: Sainsbury's working with Police on cracking down on "significant' rise in liquor thefts Expensive bottles of spirits including brandy have been stolen by thieves from its stores in Stourbridge and Kidderminster. Police are urging people who are offered cheap bottles of alcohol for sale in the towns to report offenders. Bosses have been working with police to step up security at the stores, in Sandringham Way, Amblecote, and in Carpet Trades Way, Kidderminster. expressandstar.com

Eight sentenced in $24 million fraud ring; stealing tax refunds from Solders "These conspirators abused their access to government and private databases to steal thousands of identities, including those of soldiers deployed in Afghanistan, and filed false tax returns seeking over $20 million in fraudulent refund claims." wdam.com

Two men busted hitting Orlando Mall with 30 fake credit cards - shopping spree hitting numerous stores

Reno Home Depot shoplifter fires small caliber gun during apprehension - no one was hit

Montgomery Twp, PA: Chick-fill-A Employees' half-cooked Robbery scheme went afoul

Helzburg Diamonds in the Northtown Mall, Blaine, MN hit with a Diamond Switch

Helzburg Diamonds in the Antelope Valley Mall, Palmdale, CA the victim of a Grab and Run


Robberies and Burglaries
● Aloha Island Mart- Honolulu, HI - Armed Robbery
● AT&T - Huntington Beach, CA - Burglary
● Boost Mobile - Slidell, LA - Armed Robbery
● C-Store - Houston, TX - Burglary/ ATM Theft
● Circle K - Springfield, IL - Armed Robbery/ Murder
● CoGo - Pittsburgh, PA - Armed Robbery
● Dollar General - Somerset, PA - Robbery
● Family Dollar - Macon, GA - Armed Robbery
● Family Video - Beloit, WI - Armed Robbery
● GameStop - Modesto, CA - Armed Robbery
● Golden Burma - Buffalo, NY - Burglary
● Han-Dee Hugo's - Raleigh, NC - Burglary
● Little Caesars - West Jordan, UT - Armed Robbery
● Metro PCS - Jackson, MS Armed Robbery
● Mid Town - Omaha, NE - Burglary
● Pilot - Danville, VA - Armed Robbery
● Quik Fil - Uniontown, PA - Armed Robbery
● Rite Aid - State College, PA - Robbery
● Sunoco - Uniontown, PA - Armed Robbery
● Turkey Hill - Wilkes-Barre, PA - Armed Robbery
● Walgreens - Oak Lawn, IL - Armed Robbery
● Walgreens - Desloge, MO - Burglary / 2nd this year


Featured Job Listings
Sponsored by NuTech National
Feature Your Job Here For 30 Days -
70% Aren't On the Boards
NEW THIS WEEK -
VP of Sales/Client Relations
More details tomorrow
Confidential - Retained Search
Nationwide
Gus Downing
VP of LP
Confidential -
Retained Search
Columbus, OH
Sandy Jackson Associates
Dir of AP, Global Ecommerce
Ralph Lauren
Greensboro, NC
Ralph Lauren
Dir AP
Saks Fifth Ave

New York, NY
Saks Fifth Ave


Territory LP Dir.
Burlington Stores
Los Angeles, CA
Burlington Stores
Dir. of Security/LP
Estee Lauder
Los Angeles, CA
Estee Lauder
Director of LP
Lane Bryant
Columbus, OH
LinkedIn
Director of LP
Pacific Sunwear
Anaheim, CA
Pacific Sunwear
VP Supply Chain, LP & Safety
Ross Stores
Ft. Mill, SC
Ross Stores
Regional LP Mgr
Dollar General
Morgantown, WV
Dollar General
Regional LP Mgr
Dollar General
Pittsburgh, PA
Dollar General
Regional LP Mgr
Victoria's Secret
Los Angeles, CA
L Brands
Regional LP Mgr
Family Dollar
Philadelphia, PA
Family Dollar
Implementation Expert/Project Mgr
LP Software
Worth, IL
LP Software
Sales Representative
NuTech National
Maitland, FL
NuTech National

Limited Time Only - Post Your Multi-Unit LP jobs for FREE - Learn More Here

Daily Job Alerts


Appearing One Day Only
View our Internet Jobs Archives here
AP Manager
BJ's Wholesale Club
Bronx, NY
BJ's Wholesale Club
LP Supervisor
JC Penney
Cypress, TX
JC Penney
LP Supervisor
JC Penney
Houston, TX
JC Penney
Dept Mgr LP & Safety
Lowe's
Gilford, NH
Lowe's
Dept Mgr LP & Safety
Lowe's
Fresno, CA
Lowe's
Dept Mgr LP & Safety
Lowe's
Alexandria, LA
Lowe's
Dept Mgr LP & Safety
Lowe's
Rome, NY
Lowe's
AP Manager in Training
Walmart
Sunrise, FL
Wal-Mart
AP Manager in Training
Walmart
Clovis, CA
Wal-Mart
AP Manager in Training
Walmart
Saint Cloud, MN
Wal-Mart
AP Manager in Training
Walmart
Kankakee, IL
Wal-Mart
AP Manager in Training
Walmart
Des Moines, IA
Wal-Mart
AP Manager in Training
Walmart
Sayre, PA
Wal-Mart
AP Manager in Training
Walmart
Quinlan, TX
Wal-Mart
AP Manager
Sam's Club
Fairlawn, OH
Wal-Mart
AP Manager
Sam's Club
Syracuse, NY
Wal-Mart
AP Manager in Training
Walmart
Canton, TX
Wal-Mart
LP Manager Hrly
Kmart
Artesia, NM
Sears Holdings Corp
LP Manager
Sears
Savannah, GA
Sears Holdings Corp
LP Manager Hrly
Kmart
Paintsville, KY
Sears Holdings Corp
LP Manager Hrly
Kmart
Williamsburg, VA
Sears Holdings Corp
ETL Assets Protection
Target
Oro Valley, AZ
Target
ETL Assets Protection
Target
Anne Arundle, MD
Target
AP Senior Specialist
Cabela's
Sidney, NE
Cabela's
AP/LP Mgr
Macy's
Raleigh, NC
Macy's



Home of the Industry's Original
On the Move




Jason Belek was named Regional Loss Prevention Manager for Victoria's Secret.


Cindy Shelton was promoted to Territory Asset and Profit Protection Manager for In-Home North Region 820 for Sears Holdings Corporation.


Jeremy Cross was named Area Loss Prevention Manager for Bed Bath & Beyond.

Mellisa Slavik was named Regional Loss Prevention Manger - Northeast for The Swatch Group (U.S.) Inc.


Jerry Volpe was promoted to Executive Team Leader - Operations for Target.
Post Your New Job or Promotion!
See all the Industry Movement


Your Career
Sponsor this section of the Daily
Break Through by Providing Helpful Advice, Not Rules While giving commands certainly catches people's attention, there are other ways you can get someone to work on a project or go about their tasks in a different way. Instead of giving orders, try giving guidance in the form of a "how-to." Helping Hand

Measuring Employee Morale in the Organization With meetings, projects and a company to run taking up most of your focus, it's important not to forget to pay attention to your employees' morale. Keeping tabs on the general mood of the workplace is critical to maintaining happiness and productivity. Check in



Last week's most popular articles--



Don't Wish to Be Successful. Expect to Be. Success doesn't come by hoping, praying or asking a genie to grant you a wish. It comes from digging deep down into yourself and expecting success. When you expect to be successful, you know you will end up where you want to be, no matter the costs. Expect the best

9 Surprising Traits of Truly Phenomenal Bosses There are many good bosses in the workplace, but what it takes to be considered "phenomenal" lies not only in what your team sees you do, but what you get done behind the scenes as well. Here are some traits that make up bosses that are truly outstanding. Forgive and forget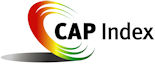 Tip of the Day
Sponsored by Vector Security
The Ridiculous Myth That Ego Can
Ever Be Left at the Door
Our ego-denial is not only ridiculous but makes us behave stupidly at work. Real life tells us that at work almost everything is ego - and science tells us the same. There are two studies that present two very basic truths.

The first shows how everyone routinely overestimates their own role. Psychologists from Harvard and the University of Chicago asked academics who co-wrote papers to estimate what percentage of the work each was responsible for; added together the estimates came to an average of 140 per cent. A similar study with MBAs produced a similar result. Our egos make us think we are more important than we are, or, as the academics put it, there is an "egocentric bias in responsibility allocation".

The second study, carried out by psychologists at Harvard, proves another truth: everyone adores talking about themselves. In the experiment people were given a choice: they could either answer questions about their own opinions for a small financial reward, or, for a larger reward, could answer questions about someone else, like Barack Obama. Most people were happy to forgo extra money, so long as they could hold forth on their favorite subject: themselves.

The surest way to win in the ego game is to allow the other person to go on about their life and opinions, while you laugh and ask questions as appropriate.

There are two laws about egos. The first is that they inevitably get bigger as people get more successful and more senior. The second is that not all egos are the same. Some you can see, and some you can't.

The visible sort of ego, the kind that throws its weight around, is the most tiresome. But the silent sort, that tricks you into thinking it isn't there, is the most dangerous. cfo.com

Editor's Note: I ran across this article and just had to include it in today's Tip column because quite frankly it's something we must all be aware of in all of our interactions. Even those that are merely part of our daily routines as they tend to have the most impact over time. Just a thought.

Just a Thought,
Gus





Upcoming Events
---
Recruiting?
Get your job e-mailed to everyone... everyday
Post on our Featured Jobs Board!
Reach your target audience in 2015 every day!
Request our 2015 Media Kit
update account / change e-mail
unsubscribe FEEDBACK
www.downing-downing.com

Advertise With The D&D Daily




36615 Vine Street, Suite 103
Willoughby, OH 44094
440.942.0671
copyright 2009-2019
all rights reserved globally