The D&D Daily Mobile Edition
August 11,

2015



The LP Industry's #1 News Source - Informing, Educating and Instilling a sense of community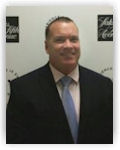 Wallace Phillips, CFI was promoted to Director Asset Protection for Saks Fifth Avenue. Wallace was previously the District Asset Protection Manager for the retailer and has been there since last November. He has also held Asset Protection managerial roles for Big Lots as Area Asset Protection Manager, Dollar Financial Group as Regional Loss Prevention Manager, Eddie Bauer Holdings as Regional Loss Prevention Manager and Ross Stores as District Loss Prevention Manager. Congratulations Wallace.


2015's GLPS's - Group LP Selfie's
Your Team - Your Pride - Our Industry
One Team at a Time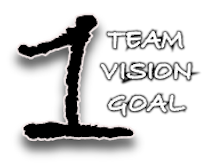 Sears Holdings Corporation Home
Services APP Team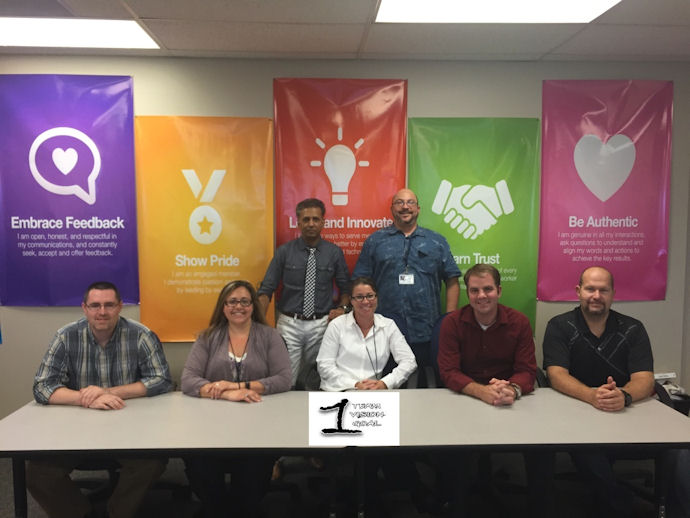 From left to right, sitting: Steve Starner, Cindy Shelton, Lonndon Seely, Matt Rives, James Bequette

From left to right, standing: Syed Raza and David Rotter

Share Your Team's Selfie & Let's Build Industry Pride

And have some fun in the process & Maybe win a Pizza Party
---
We still want your Group LP Selfies - So keep them coming retail LP teams!


News Brief
Sponsored by WG Security Products, Inc.
Retailers are taking the right steps to fight shrinkage Retailers have been fighting the good fight against shrinkage for decades. But when NRF's "National Retail Security Survey" was published every year, they'd see only marginal improvements. Not this year: The retail industry has gained a significant edge. Retailers surveyed for the 24th annual report saw an average shrink rate of 1.38 percent in 2014 - $44 billion in losses out of $3.2 trillion for total 2014 sales, compared with the $44.25 billion lost by retailers the previous year.

"That's a pretty remarkably low number, which is good news for the retailers," says Richard Hollinger, co-author of the study and professor of sociology, criminology and law at the University of Florida. "Not all retailers report their shrinkage, so it's not a complete examination of every retailer, but in general it's a good trend."

A total of 100 retailers participated in the survey, representing more than 20 retail market categories. The largest sample (24 percent) came from retailers seeing $1 billion to $2.49 billion in sales.

For some time we've been looking to compare where the shrinkage is coming from, and for the most part the highest percentage has been internal theft," Hollinger says. "For the first time, it's actually seeing shoplifting ... exceed the internal numbers."

Shoplifting and organized retail crime accounted for 38 percent of inventory shrinkage; employee theft accounted for 35 percent and administrative error 17 percent.

The efforts to combat shrinkage are significant. Retailers use loss prevention systems "almost universally," but loss prevention budgets represented less than 1 percent of overall 2014 sales. Specialty apparel retailers spent an average of 0.63 percent of sales on loss prevention measures; grocery stores used 0.36 percent. read the full article here nrf.com

Emergency Declared in Ferguson After Shooting The St. Louis County executive declared a state of emergency here on Monday as officials and activists sought to regain control of the volatile streets after plainclothes police officers shot and critically wounded an 18-year-old black man who they said was firing on them late the night before. On Monday, protesters who had commemorated Mr. Brown throughout the weekend staged acts of civil disobedience across the region. They protested incarceration rates and prison contractors in Clayton, the county seat, and held a rally outside the federal courthouse in St. Louis, where nearly five dozen people were arrested. Another 60 or so were arrested after blocking traffic for about 30 minutes during the evening rush on Interstate 70 in the St. Louis suburbs. nytimes.com

Insurer claims inside job, seeks $42M from ADT Security Services for largest pharmaceutical theft in U.S. history at Eli Lilly warehouse in March 2010 - Trial Date Set Oct 9th in Miami National Union Fire Insurance Co. is seeking $42M from ADT, which provided security for Eli Lilly's Enfield, Connecticut, warehouse, the target of the March 2010 break-in, which netted an estimated $75M worth of pharmaceuticals.

The insurer's lawsuit said the burglary became possible when a cargo theft ring got its hands on a copy of an ADT report detailing the warehouse security weaknesses, including exact points where the thieves cut into the roof, rappelled inside, and parked a tractor-trailer without being spotted by surveillance cameras. Corporate security companies are closely watching the lawsuit against ADT, which is unfolding in U.S. District Court in Miami.

National Union, which insured the Eli Lilly warehouse is seeking to recoup $42M it paid Eli Lilly to cover the theft of two truckloads of drugs. Lilly is not involved in the lawsuit. ADT whose corporate security business now is operated by Tyco Integrated Security of Boca Raton, Florida.

The lawsuits allegations are explosive: National Union claims ADT security plan fell into the hands of thieves who then were able to conduct burglary with "unique and confidential knowledge of the security system." National Union's suit also cited three other ADT-protected warehouses in Texas, Florida, and Illinois that were broken into between 2008 and January 2010 without triggering alarms.

Federal agents said the Connecticut break-in was solved when investigators discovered that one of the thieves, Amed Villa, a Cuban native who lived in Miami, had left his DNA on a water bottle he touched. Villa pleaded guilty to the Enfield robbery and robberies in Florida, Virginia, Kentucky, and Illinois. Four others have also plead guilty. joc.com

The Gemological Institute of America finds fraud in worldwide diamond industry and closes accounts for diamond manufacturer Reports have emerged that the Gemological Institute of America (GIA) has closed the accounts of Surat-based diamond manufacturer Cristy Gems as well as several associated businesses. The companies - identified by Rapaport Group as Cristy Gems, Yogesh Kalsaria, Kalsaria Diamonds, M/S Cristy Gems, Tusharbhai and Chhaganbhai Kalsariya - were suspected of fraudulently inscribing diamonds with pre-existing GIA report numbers that belonged to other stones. Rapaport Group, the company that owns online diamond trading network RapNet, released a media statement that claimed Tusharbhai and Chhaganbhai Kalsariya had submitted diamonds to the GIA via Rapaport India. jewelermagazine.com

How would you respond to an active shooter
How an individual reacts during the first few minutes of an emergency situation can make a world of difference. This is especially true if a business finds itself at the mercy of an active shooter. The U.S. Department of Homeland Security defines an active shooter as an individual who is engaged in killing or attempting to kill people in a confined or populated area. DHS says that, in most cases, active shooters have no pattern or method when selecting victims. According to the department, you have three options when responding to the threat: run, hide or fight (the third option being the last resort). 9news.com

Plumbing Wholesaler slams rival in federal lawsuit for conspiring to steal trade secrets & hire more than a dozen employees Ferguson alleges that Lockwood and five of Ferguson's former employees stole Ferguson's trade secrets and confidential business information in order to set up a new facility just across the Ohio River from Louisville in Jeffersonville, Indiana, staffed entirely by former Ferguson employees. Lockwood's new location - its first in the Ohio Valley - was ready immediately after a number of employees left Ferguson and was clearly located in close proximity to one of Ferguson's major customers, Ferguson said, something it claims Lockwood wouldn't have known without the input of Ferguson's employees. law360.com

Kohl's Can't Force Credit Card Class Action Into Arbitration A Pennsylvania federal judge on Monday refused to let Kohl's Department Stores Inc. move to arbitration a putative class action claiming it forced customers into frivolous payment protection and credit monitoring programs when they enrolled in Kohl's credit cards. law360.com

A&P to issue layoff notices at all stores
A&P is expected to notify all of its employees of impending layoffs as it proceeds with plans to close or sell all of its stores under its Chapter 11 bankruptcy wind-down. A&P employs approximately 28,500.

Robert Drain, the judge presiding over the case on Monday, granted approval for A&P to proceed with auctions for 118 stores and gave final approval for the retailer to close 25 stores. As previously reported, the sale of the 118 stores could raise as much as $600 million. Acme Markets (76 stores), Stop & Shop (25 stores) and Key Food (17, down from 19 previously) have been identified as "stalking horse" bidders for those units. Going-out-of-business sales are already underway at the 25 closing stores. supermarketnews.com

New Dollar General CEO Makes Sweeping Changes - Eliminates VP Asset Protection In his first 8 weeks, Todd Vasos, Dollar General's new CEO, replaced an Executive Vice President as well as the Chief Marketing Officer while eliminating among other positions a Divisional Vice President and the Vice President of Asset Protection position. Despite touting shrink reduction as a key to Dollar General's recent financial improvement, the VP of AP position was eliminated. Changes come even after Dollar General reports its first gross margin rise in 3 years. Recent Dollar General numbers impressed industry analysts, which the company said resulted from higher initial inventory markups, lower transportation costs and improved shrink results. The direct quote from the article: "Gross margin increased 45 basis points to 30.5% during the quarter, which the company said resulted from higher initial inventory markups, improved shrink control and lower transportation costs." supermarketnews.com

Hong Kong: Boss of collapsed retail chain DSC and wife arrested The wanted Hong Kong couple who founded now-defunct chain store DSC were arrested around noon yesterday upon their arrival from Macau, police said. Hui Ming-shun, 61, and his wife Lin Wai-yin, 55, remained in police custody last night over their alleged involvement in a conspiracy to defraud. Police said officers made the arrests at the ferry terminal in Sheung Wan after receiving reports from DSC suppliers of furniture and electrical appliances that were not paid for. DSC staff members are also owed salaries, while some customers did not receive orders following payment. scmp.com
Advance Auto Parts to cut 100 corporate jobs in North Carolina & Virginia


Gap Inc July Same Store Sales - Gap Global down 7%, Banana Republic Global down 10%, Old Navy Global up 3%

Quarterly Same Store Sales Results
Gap Inc. Q2 comps - Gap Global down 6%, Banana Republic down 4%, Old Navy Global up 3%, with net sales down 2%
All the news - One place - One Source - One Time
The D&D Daily respects your time
& doesn't filter retail's reality

Report Your News!
(content subject to approval)



Retailer Fred's found payment card malware on two servers Retailer Fred's said Monday it found malware that collected payment card details on two of its servers, but it doesn't appear the data was removed from its systems. The malware was on the servers since March 23, operating through April 8 on one and through April 24 on the other, the company said in a statement. It has since been removed. The malware was designed to collect so-called track 2 data contained on the magnetic stripe of payment cards, which Fred's said contained the card number, expiration date and verification code. No other customer information is at risk. "During this time period, track 2 data was at risk of disclosure; however, the third-party cyber-security firm did not find evidence that track 2 data was removed from the company's system," the retailer said. Law enforcement is also investigating. csoonline.com

Carphone Warehouse hackers 'used traffic bombardment smokescreen' Hackers bombarded Carphone Warehouse with online traffic as a smokescreen while they stole the personal and banking details of 2.4 million people, according to sources with knowledge of the incident. It is now thought that criminals used a cyber attack technique known as Distributed Denial of Service (DDoS) as a cover to help them infiltrate the retailer's systems and perpetrate one of Britain's biggest ever data thefts.

To mount a DDoS attack, a global network of hijacked computers, known as a botnet, is used to bombard the target computers with traffic, overloading them and potentially forcing them offline. The ensuing technical problems can serve as a distraction for security staff, allowing hackers to exploit software vulnerabilities or stolen administrator credentials to break into systems and extract data undetected. A source with knowledge of the attack on Carphone said its online retail systems had come under bombardment before the major data theft was noticed on Wednesday last week. telegraph.co.uk

More on the 44% of Internet-Connected Petrol Stations Hacked in U.S. - "Are Remotely Managed Point of Sale Devices Safe? Risks Exposed By Hackers" - Another backdoor into corporate networks found in the c-store industry The recent news of 5,800 fuel tank monitoring systems being hacked, commonly known as Automated Tank Gauges (ATGs), has highlighted the risks posed by remotely managed devices on corporate network security. ATGs are classic examples of this, and are used at most of our nations' convenience stores to manage fuel inventories and protect against spills. They have also proven to be convenient entry points into corporate networks.

The breached ATGs were connected [to the internet] for remote monitoring of fuel inventories and to report fuel leakage for EPA compliance. The breached systems utilized assigned public IP addressing to allow gauge access by a third party monitoring company or the C-store corporate compliance group.

It is unclear at this time if any of the 5,800 ATG breaches (Rapid7.com) have resulted in a broader propagation to critical data systems within the convenience store retailers' networks. The direct risk posed is high when ATG systems are connected to POS systems. pointofsale.com

How to prevent insider threats in your organization Insider threats aren't always malicious, there are incidences where they are unintentional and therefore training has a very important role to play in reducing the risk of these unintentional threats. "The key to getting the training right is making it relevant. Focus on behaviours and aspects that you wish your employees to be aware of - typically companies will include aspects like recognising social engineering in phishing emails, and awareness of what information they share about themselves and the company online." This type of training has also the additional benefit of acting as a deterrent to the malicious insider by showing that the business has a strong security focus and outlining repercussions to intentional acts. net-security.org

Investors pour billions in to cybersecurity firms
Venture capital firms and corporate investors have put a record amount of money in to cybersecurity companies over the past year, and there's no end in sight. The worldwide cybersecurity market is defined by market sizing estimates that range from $77 billion in 2015 to $170 billion by 2020. csoonline.com

Rite Aid Stores Nationwide to Begin Accepting Mobile Payments August 15 Rite Aid announced today that all of the Company's nearly 4,600 stores nationwide will begin accepting mobile payments, including Apple PayTM and Google Wallet TM, starting Saturday, August 15. The Company will also accept Google's forthcoming Android Pay TM. Additionally, all Rite Aid stores will also accept tap and pay credit and debit cards. businesswire.com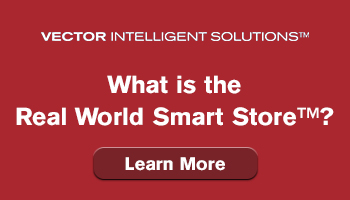 Vendor Spotlight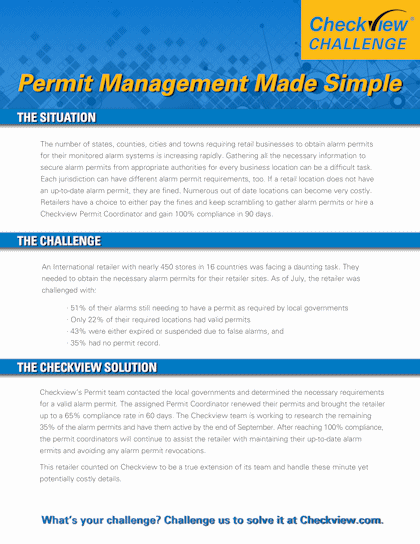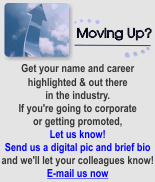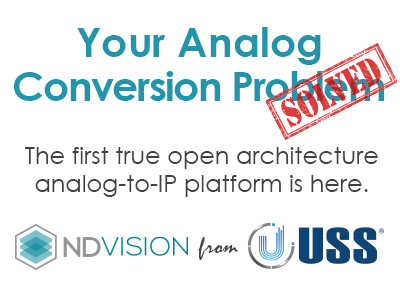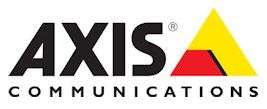 The introduction of network video has revolutionized the way retail professionals work with loss prevention, store optimization, fraud detection, security and customer service. Axis Communications was the first company in the world to launch a network camera in 1996, initiating the shift from analog to digital technology. Today, they are the world's leading provider of network video solutions for professional installations. In this video, learn about some of the opportunities and challenges of this technology, as Hedgie Bartol, Retail Business Development Manager - North America, Axis Communications, shares some practical advice for LP execs looking to convert from analog to IP video.

---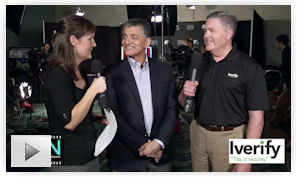 With its recent acquisitions of Checkview and TransAlarm, Iverify has assembled a team of talented, experienced professionals - with a product line that allows them to service the entire spectrum of a retailer's risk profile. CEO Steve Champeau and President Nicholas Khalil join Amber in this LPNN Quick Take to talk about Iverify's expanded solution set and the unequaled synergies they now offer customers.

Solution Providers, have a video or commercial you want to publish? Contact us.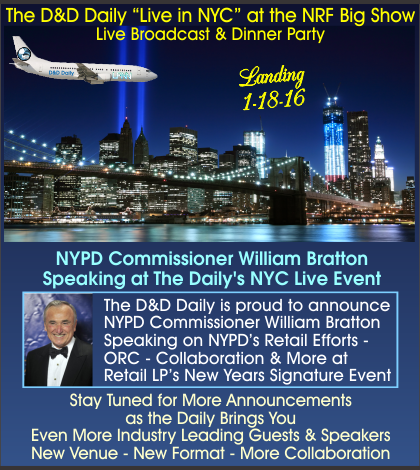 Op/Ed

Roadmap for New LP Executives

Part 2: Understand What's Being Done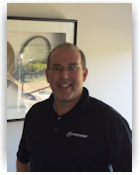 By Mike Nagyhazy
Director of Loss Prevention, 24 Hour Fitness

If you've been following the introduction and first article of the Loss Prevention Executive Roadmap series, you've learned that meeting your team should be your first priority after assuming a new Loss Prevention Executive role. Once those introductions have been made, it's time to learn and understand what your team is doing. I often-times over simplify things, so I'll explain where I'm going with this.

From analyzing data, to investigating, to auditing, to new store projects, you should quickly grasp what your direct reports do on a day-to-day basis. It's amazing what you will learn by asking your team what their priorities are, and by spending time with them to truly "see" what occupies their day. You will gain immediate understanding as to the level of consistency (or lack thereof!) amongst your team. The obvious goal is to learn that everyone within the same role has the same priorities, but don't expect it. That's why you're in your new role - to make that happen for the department, and for the company.

On top of measuring the "consistency barometer" for your team, this next part is critical, and will immediately align you with most CFOs and Finance Executives. Once you've determined what's being done on a day-to-day basis, it's time to white board those actions, and ask yourself a few questions: 1. Does this action need to continue? 2. Is there a better way to do it? 3. Is there a better person to do it? The first two questions are somewhat self-explanatory. Many people continue to do things simply because they haven't been asked to stop. If you learn that you have resources completing meaningless tasks - ask them to stop! If it's an action that is critical and needs to continue, you're being paid to assess the process and streamline it for the company - one example may be the team completing operational audits via paper/pen vs. auditing via an iPad/tablet. Now the third question (is there a better person to do it?) is very important, and can be a game-changer for you. It doesn't necessarily mean "changing the people on your team" as much as it prompts, "does this action match what the company is paying this person to do?" Is a Regional Loss Prevention Manager (who is probably your highest compensated position) completing actions or tasks that an Analyst/Coordinator/Specialist should be completing, and vice versa? It's critical to match what needs to be done with the appropriate skill set and pay rate amongst your team. Ideally, higher salary should equate to more strategy-based output. Entry-level positions should be tasked with more of the "nuts and bolts" part of the job.

To summarize, make sure that your highest salaried employees aren't burning their fuel on things that an entry-level position could easily complete for the department and for the company. Again, your Sr. Executives, specifically in Finance, will truly appreciate this evaluation and realignment. Your team will also appreciate these adjustments, as they will feel valued for now being responsible for contributing at the level in which they should be!

Read the Introduction and Part 1 here

e-commerce

Sponsored by The Zellman Group
EU Cybersecurity Law Cracks Down On Internet Giants Reuters reported that it obtained documents last week detailing a Network and Information Security Directive that has been initiated between member states and EU lawmakers. The details of the security plans, however, remain a subject of debate as some regulators aren't sure which companies should be bound by the rules.

The regulations are aimed at having search engines, social networks, eCommerce sites and cloud-computing providers keep authorities informed about potential breaches. While some are arguing to include more companies, some members of the European Parliament suggest that it should only be implemented for major sectors, including energy, transport and finance, Reuters reported.

Now, however, the Internet platforms have been tossed back into the discussion, according to details listed in the documents. Digital platforms would be subject to the EU law, according to recent updates that reportedly came after months of negotiations. Those platforms might be able to be held at a lesser standard than the other sectors listed though since they aren't as linked to physical infrastructure and national security issues. pymnts.com

Visa to launch payments service for mobile phones in September

Social Networks Know What's Next for Mobile Payments

"Fraud is not a person - it is a dynamic grouping of statistics that deviate from the norm."
Stuart B. Levine, CFI, CFCI
CEO, The Zellman Group & Zelligent

ORC News
Sponsored by NEDAP
Marion Co. deputies arrest 31 in retail theft ring hitting Walmart, Target and Publix The Marion County Jail has 31 new inmates Tuesday after deputies cracked down on a major crime trend. Deputies say they were part of a massive retail theft ring. The Marion County Sheriff's Office and the Ocala Police Department teamed up with several local retailers to investigate thefts. Deputies say over the course of two days last week they arrested 31 people for stealing items from stores like Walmart, Target and Publix. Last year, Marion County deputies and Ocala Police busted a similar theft ring resulting in the arrest of 33 people. myfoxorlando.com

Eight plead guilty to their roles in two organized retail crime scams in Albany County In the first incident, three men pleaded guilty and one was sentenced before County Judge Thomas Breslin in a counterfeit bill scam, the district attorney's office said. On Nov. 22, the four men made small purchases to get change from counterfeit $100 bills at stores in Colonie, the district attorney's office said. When they were stopped, they also had additional counterfeit $100 bills in their car.

In a separate case, one man was sentenced and three others pleaded guilty before Judge Stephen Herrick for their roles in a credit card scam involving 30 fraudulent cards. At 8:33 p.m. Nov. 17, State Police stopped a car for speeding on I-90 in Guilderland and found four people with 30 fraudulent credit and debit cards. State Police also recovered iPads, iPods and other electronics that were purchased using fake cards at different Best Buy stores. All four pleaded guilty between April and August to one count each of felony criminal possession of a forged instrument and misdemeanor conspiracy. timesunion.com

Durham, Raleigh target 'Organized Retail Crime' after man's 18th arrest - Detective partnering with Macy's for training Durham Police are taking action following a string of retail crimes, they say, were all committed by the same person. O'Marshall Mason's been arrested 18 times for a variety of offenses, including several cases of larceny. Police say Mason pleaded guilty and is now in jail, after he was caught on surveillance video stealing soap from a Durham Walmart last year. They say he's also stolen items from TJ Maxx, Home Depot and Macys, as part of a scheme they call "Organized Retail Crime." What he's doing is not shoplifting. That is organized retail crime," Detective Deborah Smith with Durham Police said. "Larceny and shoplifting is normally one person taking something for their personal use. They usually don't go out and take that one little item and try to sell it and get financial gain for it." That case prompted Detective Smith, along with a Raleigh officer to partner with Macys for a special training to help stop that kind of crime. wncn.com
Woman charged in connection with $360,000 fraud ring involving Disney theme park tickets An Orange County woman appeared in federal court Monday afternoon, charged with being part of a fraud ring involving hundreds of thousands of dollars worth of Disney theme park tickets. Hightower pleaded not guilty on Monday. The Secret Service said Hightower and at least three accomplices used other people's credit card accounts to make $360,000 in fraudulent purchases in the last eight months at a dozen Orlando area resorts, mostly to buy large amounts of Walt Disney World theme park tickets. According to court documents, Hightower has worked previously reselling theme park tickets. wesh.com

Jackson, TN: Woman accused of stealing more than $4K in Polo items from Old Hickory Mall Kearea Ward is accused of taking 67 Polo brand items from Belk around 8 p.m. Wednesday valued at a total of $4,498. Police say Ward had been taken into custody in a separate incident and that store loss prevention contacted them about surveillance video showing her taking the merchandise. During an investigation, several items were recovered from the car Ward was in during her arrest, the document states. wbbjtv.com
Surprise, AZ: Police seek help IDing Target theft suspect
Surprise Police are looking for a suspect in an organized retail theft that occurred at 5 p.m. July 14 at a Target store in the area of Bell Road and Grand Avenue in Surprise. Upon arrival, officers discovered a suspect used a utility knife to cut security cables, removed electronic merchandise from a secured display, and exited the store without paying for the items. yourwestvalley.com
Do you have an ORC case to share?
Share your ORC news and help the industry grow


Retail Crime News

Sponsored by Security Resources
H.E.B. & Cisco Systems network engineer sentenced to 3 yrs prison for $875,000 computer parts theft In San Antonio, a federal judge sentenced 41-year-old Javier Guerra of Austin, TX, to 33 months in federal prison and ordered him to pay $874,801 restitution to two employers for fraudulently selling their computer parts. Also ordered that Guerra, a computer network engineer, be placed on supervised release for a period of three years after completing his prison term.

On August 6, 2014, Guerra pleaded guilty to one count of wire fraud. By pleading guilty, Guerra admitted that between 2008 and 2012, he stole computer related equipment from Cisco Systems, Inc. and H.E.B., then sold the equipment using the Internet for personal financial gain. The equipment Guerra sold included existing business inventory as well as replacement parts delivered to him based upon false declarations he made to his employer that the equipment was either damaged or defective.

This case was investigated by the Federal Bureau of Investigation with assistance from Cisco Systems Brand Protection investigators and H.E.B. Assistant U.S. Attorney Michael Hardy prosecuted this case on behalf of the Government. fbi.gov redbluffdailynews.com

Teen sent to prison for fatal Dayton Mall robbery attempt - all for a pair of Air Jordan sneakers Keyan Moore, 17, was with Jawaad Jabbar, 16, of Middletown, when he tried to rob a man of his new limited-edition Air Jordan sneakers at the Dayton Mall days before Christmas 2014. But the victim pulled his own concealed weapon and shot Jabbar, killing him. But the victim pulled his own concealed weapon and shot Jabbar, killing him. Under Ohio law, a suspect can be held responsible for an accomplice's death during a robbery. He was sentenced Tuesday to two years in prison and three years of probation, minus 79 days for time served. wlwt.com

General Manager of The Garden Depot embezzles $250,000 over six years in Palm Beach County Melissa De La Cruz was hired as general manager by The Garden Depot at 17660 Rocky Pines Road in late June 2008 and began cutting multiple paychecks for herself and cashing authorized checks almost immediately, a probable cause affidavit shows. The last phony check was cashed in February, 2014, according to the report. PBSO detectives allegedly found that De La Cruz forged more than $250,000 worth of checks and also utilized business credit cards to ring up more than $7,500 of unauthorized purchases. palmbeachpost.com

Franklin County, MO: Dollar General Armed Robbery ends with Police shooting Monday afternoon a Franklin County Sheriff's Deputy was involved in the shooting of an armed robbery suspect. The shooting happened around 1 pm near 178 and Old Highway 100 near Villa Ridge Missouri. The Sheriff's Office says the suspect had committed an armed robbery of a Dollar General earlier Monday. When the deputy confronted the suspect, he pulled out a weapon. The deputy pulled out his weapon, and a struggle ensued. During the struggle, the suspect was shot in the head. fox2now.com

Derby, KS: Customer shot during Armed Robbery attempt at AT&T store Derby police responded to a shooting at the AT&T store at 630 North Rock Road. According to officials, a man tried to rob the AT&T store. The suspect ended up shooting a customer several times. She received multiple gunshot wounds. She was transported to the hospital in critical condition. ksn.com

A look at the crazy underground world of shoplifting fanatics on Tumblr If you look on Tumblr, you'll find that plenty of bored young people are creating blogs like Shoplifting Guide and lifting loser to talk about their swiping skills - and it's not hard to imagine some of the bourgeois boosters described by the Post checking out Tumblr for tips. On these Tumblr blogs, users keep a running count of how much they claim to have stolen so far this year. They're not in it for the expensive clothes or Sephora eye shadow palettes, but because they love the thrill - just like the women described by the Post. The blogs also contain tips about how to lift from mall stores, and which chains to flat out avoid (one user mentioned Kohl's). Another contributor suggested staying away from beauty department store Ulta for those "new to shoplifting." And then they explain why - writing hundreds of words about the science and skill of lifting from various locations. techinsider.com

Chesterfield, VA: 4 Arrested, 1 Detained in Gun store Burglary A tipster providing police with the name and cellphone number of a Newport News woman led investigators to identify and then arrest five people in Friday's break-in at Southern Police Equipment and the theft of 32 firearms. richmond.com
South Jersey, NJ: Police seek serial Dunkin' Donuts burglars Investigators are trying to find two suspects who burglarized three South Jersey Dunkin' Donuts shops in a two-hour span. Police believe the same pair is behind the smash-and-grab-style heists in Gloucester Township, Pine Hill and Clementon, all between 1 and 3 a.m. Monday. The suspects took cash from the three stores, police said. philly.com


Rossford, OH: Police release image of $1,300 GameStop thief
Rossford police have released security camera images of a man they said stole more than $1,300 worth of merchandise from the Rossford Game Stop store on U.S. 20 between July 30 and Aug. 3. toledoblade.com

Rochester, MN: Alleged shoplifter takes limo to, from Scheels All Sports store The limo driver was instrumental in helping police find the woman, who allegedly fought with store security before running away with about $300 in headbands and miscellaneous clothing items from Scheels All Sports, said Lt. Jim Evenson. The driver told police the suspect had called earlier to be picked up at the Kahler Grand Hotel and asked to be taken to Apache Mall. After the shoplifting incident, she apparently called for a ride back to the hotel, where she claimed to be staying. postbulletin.com

Ottawa, CN: Pair Sought For $9,000 Credit Card Fraud The Ottawa Police Service is seeking public assistance in identifying two men. They are believed to be involved in the fraudulent use of credit cards. The men are suspected of having made several transactions, totaling over $9,000, during May this year. All the transactions occurred all within the area of the Market and Rideau Centre. windsorsquare.ca

Perth, AU: $50,000 in damages after Arsonists sets fire inside a Ocean Keys Department store Arsonists set alight women's underwear causing $50,000 damage to a department store in the Ocean Keys shopping centre in Clarkson on Monday afternoon. About 3.35pm offenders went into the shop and set fire to clothing which quickly spread to other clothing displays. Staff evacuated the store and put out the fire. news.com

Chip Card ATM 'Shimmer' Found in Mexico

Card Skimmers Found On Two Sioux Falls ATMs

Three credit card skimming devices found attached to gasoline pumps in Dowagiac, MI

Baton Rouge, LA: Man sentenced to death by lethal injection for double murder at CarQuest Auto Parts store

Miami, FL: Store Owner Takes To Social Media To Oust High-end Thieves

San Jose, CA: Attempted carjacking near Eastridge Mall

Kay Jewelers in The Waterfront at Port Chester, Port Chester, NY reported a Grab and Run; merchandise valued at $8,399

Jared "The Galleria of Jewelry" in the Great Northern Mall, North Olmsted, Ohio reported an Armed Robbery/ Smash and Grab; over 50 items were stolen, total value over $200,000; No injuries were reported


Robberies and Burglaries
● AT&T - Winston-Salem, NC - Armed Robbery
● Casey's - Council Bluffs, IA - Robbery
● Cellular Phone - Uniondale, NY - Robbery/ Assault
● CVS - Jackson, TN - Robbery
● Dollar General - Madison Co, TN - Robbery/ Assault
● Dollar General - Somerset, PA - Robbery
● Dollar General - Franklin, Co, MO - Armed Robbery
● Dunkin Donut - Philadelphia, PA - Burglary
● Game Star - Lower Twp, NJ - Burglary
● Great Harvest Bread - Racine, WI - Burglary
● Oak Cliff Pharmacy - Dallas, TX - Burglary
● Oak Grove Pharmacy - Concord, CA - Robbery
● M&K Grocery - Hillyard, WA - Roof top Burglary
● McDonald's - Massena, NY - Shooting
● Mac's - Lindsay, ON - Robbery
● Northside Tobacco - Jackson, TN - Robbery
● Reynold's General Store - Lyme, CT - Armed Robbery
● Rite Aid - Chicopee, MA - Armed Robbery
● S&J Grocery - Wilkes-Barre, PA - Robbery
● Southern Police Equipment - Chesterfield, VA - Burglary
● Verizon -Racine, WI - Burglary
● Verizon - Delray Beach, FL - Armed Robbery
● 7-Eleven - Joppa, MD - Armed Robbery


Featured Job Listings
Sponsored by NuTech National
Feature Your Job Here For 30 Days -
70% Aren't On the Boards
NEW THIS WEEK -
VP of Sales/Client Relations
More details tomorrow
Confidential - Retained Search
Nationwide
Gus Downing
VP of LP
Confidential -
Retained Search
Columbus, OH
Sandy Jackson Associates
Dir of AP, Global Ecommerce
Ralph Lauren
Greensboro, NC
Ralph Lauren
Dir AP
Saks Fifth Ave

New York, NY
Saks Fifth Ave


Territory LP Dir.
Burlington Stores
Los Angeles, CA
Burlington Stores
Dir. of Security/LP
Estee Lauder
Los Angeles, CA
Estee Lauder
Director of LP
Lane Bryant
Columbus, OH
LinkedIn
Director of LP
Pacific Sunwear
Anaheim, CA
Pacific Sunwear
VP Supply Chain, LP & Safety
Ross Stores
Ft. Mill, SC
Ross Stores
Regional LP Mgr
Dollar General
Morgantown, WV
Dollar General
Regional LP Mgr
Dollar General
Pittsburgh, PA
Dollar General
Regional LP Mgr
Victoria's Secret
Los Angeles, CA
L Brands
Regional LP Mgr
Family Dollar
Philadelphia, PA
Family Dollar
Implementation Expert/Project Mgr
LP Software
Worth, IL
LP Software
Sales Representative
NuTech National
Maitland, FL
NuTech National

Limited Time Only - Post Your Multi-Unit LP jobs for FREE - Learn More Here

Daily Job Alerts


Appearing One Day Only
View our Internet Jobs Archives here
District LP Mgr
JC Penney
Jacksonville, FL
JC Penney
LP Supervisor
JC Penney
Eugene, OR
JC Penney
Dept Mgr LP & Safety
Lowe's
Aurora, CO
Lowe's
Dept Mgr LP & Safety
Lowe's
Derby, CT
Lowe's
Dept Mgr LP & Safety
Lowe's
Morganville, NJ
Lowe's
Mgr LP, Safety & Hazmat Dept
Lowe's
Flemington, NJ
Lowe's
Dept Mgr LP & Safety
Lowe's
Mt Pocono, PA
Lowe's
AP Manager in Training
Walmart
Daytona Beach, FL
Wal-Mart
AP Manager in Training
Walmart
Phoenix, AZ
Wal-Mart
AP Manager in Training
Walmart
Levittown, NY
Wal-Mart
AP Manager in Training
Walmart
Cody, WY
Wal-Mart
AP Manager in Training
Walmart
El Paso, TX
Wal-Mart
AP Manager in Training
Walmart
Decatur, IL
Wal-Mart
AP Manager in Training
Walmart
Lexington, NE
Wal-Mart
AP Manager in Training
Walmart
Fort Collins, CO
Wal-Mart
AP Manager in Training
Walmart
Lufkin, TX
Wal-Mart
AP Manager in Training
Walmart
Kingston, NY
Wal-Mart
Area Mgr AP
All facilities
Lagrange, GA
Wal-Mart
AP Manager in Training
Walmart
Oakland, MD
Wal-Mart
AP Manager in Training
Walmart
Pendleton, OR
Wal-Mart
Mgr AP
Walmart
Seymour, IN
Wal-Mart
Retail AP & Safety Specialist
Cabela's
LaVista, NE
Cabela's
Retail AP & Safety Specialist
Cabela's
Rogers, AR
Cabela's
LP Lead
Sears
Carolina, PR
Sears Holdings Corp
LP Manager Hrly
Kmart
Salem, VA
Sears Holdings Corp
LP Manager Hrly
Kmart
Gas City, IN
Sears Holdings Corp
District Safety Lead, In-Home
Sears
Sterling Hts, MI
Sears Holdings Corp
LP Manager Hrly
Kmart
Vails Gate, NY
Sears Holdings Corp
LP Manager Hrly
Sears
Lakewood, NY
Sears Holdings Corp
AP Asst Mgr
Dollar Tree
Brooklyn, NY
Dollar Tree
Area LP Mgr
Goodwill Seattle
Port Orchard, WA
Goodwill Seattle
Regional LP Mgr
Belk
Asheville, NC
Belk



Home of the Industry's Original
On the Move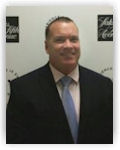 Wallace Phillips, CFI was promoted to Director Asset Protection for Saks Fifth Avenue.

Post Your New Job or Promotion!
See all the Industry Movement


Your Career
Sponsor this section of the Daily
5 Characteristics of Those Who Earn the Right to Lead Embodying the traits of any great leader doesn't just happen in the blink of an eye. It takes years of training, gaining the right experience and finding what makes you a good leader. Here are some qualities that are certainly a good start to becoming great leader. Do you love it

How to 'Ripple' Your Leadership
Leadership is like skipping a stone in a pond. With each encouraging conversation you have with others, and helping them evolve their skills, you are creating a ripple effect. To create long-lasting ripples, use these tips. What matters

10 Behaviors of Real Leaders
There are leaders in every facet of our world. In the animal kingdom there's a certain pecking order, and it's very similar for us humans as well. Leadership is an instinctive behavior and one that has helped us survive for millions of years. Here's what makes someone a leader. People listen

Leader or Manager? 10 Important Distinctions There's a difference between being a leader and being a manger. The skills required to be good at either one are separate and very different. Here are the key differences between managing and leading. Vision vs. tenacity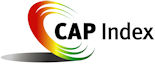 Tip of the Day
Sponsored by Vector Security
How you leave an employer and how you start with a new employer are very critical segments of time because they can tend to label executives and those labels can last a very long time. Interesting how short the time periods are relative to an executive's actual career. But the exiting process and the on-boarding periods leave long-term impressions that follow executives. Regardless of why an executive leaves, the important thing is to leave professionally, quietly and making sure the employer has a detailed report on all of your projects and work. And most certainly respect their intellectual property which, in today's world, virtually every company has been a victim of intellectual property theft. According to most recent surveys, 33% of employees have stolen intellectual property and this is a major concern for every company and is the primary reason some employers require the departing executive to leave the day of their resignation.

Just a Thought,
Gus





Upcoming Events
---
Recruiting?
Get your job e-mailed to everyone... everyday
Post on our Featured Jobs Board!
Reach your target audience in 2015 every day!
Request our 2015 Media Kit
update account / change e-mail
unsubscribe FEEDBACK
www.downing-downing.com

Advertise With The D&D Daily




36615 Vine Street, Suite 103
Willoughby, OH 44094
440.942.0671
copyright 2009-2019
all rights reserved globally