The D&D Daily Mobile Edition
August 12,

2015



The LP Industry's #1 News Source - Informing, Educating and Instilling a sense of community




In Case You Missed It
RLPSA Announces New Board Members & President

The Restaurant Loss Prevention & Security Association delivered one heck of a conference last week in Las Vegas. Packed with educational speakers and a sold out exhibition center, their 36th annual conference was filled with exciting information including some new additions to their Board and a new President.

Congratulations to the new Board Members and President of the RLPSA, announced last week at their conference in Las Vegas.

The new President of RLPSA was announced as Rob Holm, Senior Director, US Safety & Security, US Operations, McDonald's USA. Congratulations, Rob!


Congratulations to the following new board members:


Rocco Prate, Regional Loss Prevention Manager at Wendy's Arby's Group
Dave Johnston, Senior Director, Loss Prevention & Corporate Security, Dunkin' Brands
Van Carney, National Director, Safety & Loss Prevention, Domino's
Vendor Liaison: Scott Elkins, President of UAS

History of ORC Associations -
Their History and Stories
Sponsored by Nedap
The genesis of the Retail Organized Crime
Coalition (ROCC) - Part one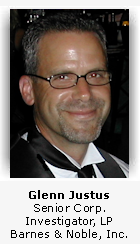 Queries of two eCommerce platforms revealed a likely villain, Mr. Smith, targeting expensive text books. The investigative profile produced convictions of retail theft in Arizona, a car theft in Tennessee, a solid address and a likely solution to chronic losses. A conversation with Mr. Smith produced a detailed description of criminal behavior impacting Barnes & Noble stores from Seattle to San Diego - Maine to Miami and all major cities in-between. Turns out Mr. Smith had stolen in excess of $500,000.00 over the previous five years, routinely crossed state lines with his bounty and used the US Post office to ship his online sales. The case was ultimately accepted by the US Attorney in Atlanta and the United States Secret Service. This behavior is common to professional shoplifters and ORC teams and planted the seed for ROCC. What is ROCC?
ROCC's Mission Statement:

ROCC is the avenue connecting loss prevention investigators and federal law enforcement at the headquarter level. ROCC was forged to combat chronic retail organized crime through case referrals, education and the distribution of timely intelligence.
ROCC is scheduled to launch at the International Association of Financial Crimes Investigators Annual International Conference in Minneapolis, MN on September 1st. Please join me to learn more about ROCC, its members, case submission and participation, save the date link below:
IAFCI Annual Conference - Minneapolis, MN Aug. 31st - Sept 4th

News Brief
Sponsored by WG Security Products, Inc.
Retailers battle rising card-not-present fraud risk - 'Fast Fraud' As retailers shift to e-commerce and digital goods, they are seeing a new risk pop up called "fast fraud." This type of fraud - where the card is not present and only numbers are needed - is undermining retail security systems and exposing merchants to millions of dollars in lost sales. The digital goods industry, including music downloads, e-books, gift cards and online ticketing, is really driving the fast fraud phenomenon. Research indicates that card-not-present fraud was about $10 billion last year, and could rise to [more than $18 billion] by 2018.

In the first year shift to EMV in Europe they saw a shift occur in the first year when half of all problems were card-not-present fraud. Some retailers are working on solutions ... the savvy ones that understand the need to adapt. But not everyone has the resources of a Macy's or Nordstrom, and are simply not reassessing their systems and asking basic questions [such as] what happens if the amount of people trying to defraud the system doubles. Can the system handle it? Can the system detect fraudulent gift cards and can it handle manual transactions? It's all about being proactive. read more nrf.com

Retail Fraud Conference in NYC September 24th - Sharing European LP Efforts & US Leaders With our LP Community -EMV-ORC-Leadership & More In a digital world and with international expansion growing rapidly its critical that we all expand our network and learn from each other all around the world and this event is geared to do just that. Its a one day event that promises to expand your horizons and give you contacts worldwide. register here

The Retail Fraud group (retailfraud.com) has been around since 2002 and they've been building a network and holding conferences around the world for years now. Their mission is the same as ours - to create an environment that facilitates learning, sharing, and networking. Feel free to visit their site at www.retailfraud.com and learn more about them. As we at the Daily will be there and fully support their efforts. It's free for LP executives and we look forward to seeing you there. Just a thought Gus Downing

Dollar General eliminates VP LP position and gives Sr. Dir. Corp. LP & Shrink Improvement responsibility for entire company LP effort Now that they've eliminated the Vice President of Loss Prevention role at Dollar General, the loss prevention department will now report to the Senior Director of Loss Prevention, Chris Boling, who in turn reports directly to the CFO. Chris has a background in operations but has worked as the Senior Director of Corporate Loss Prevention and Shrink Improvement at Dollar General since December and held the title of Senior Director of Operations (Central US) before that.

Canada's London Drugs post 'Assistant General Manager - Loss Prevention Manager' position in Vancouver, BC - The #2 LP position in company Reporting to the General Manager - Loss Prevention for the company this is the number two position. The Assistant General Manager, Loss Prevention is a senior management position responsible for meeting company objectives in all areas of retail Loss Prevention and security for London Drugs. This includes LP Operations, Investigations, Asset Protection and Physical Security of all locations and business units.
London Drugs is 100% Canadian owned and is focused on local customers' satisfaction. Across Alberta, Saskatchewan, Manitoba and British Columbia, London Drugs' 78 stores employ more than 7000 staff dedicated to providing our customers with a superior shopping experience. londondrugs.com

Lane Bryant may have filled their senior LP role - more to follow

Orchard Supply reorganizes Loss Prevention
They went from 4 District Loss Prevention Manager's and 8 LP Specialists to 2 Regional Loss Prevention Manager's (reporting to the Director of Ops) & 8 LP Specialists. As a result, 2 of the 4 DLPM's were promoted to the Regional Loss Prevention Manager positions and the other 2 DLPM's where laid-off.

Former Henri Bendel Finance Employees Plead Guilty to Stealing Company Funds - Set Up Shell Company Three former employees of Henri Bendel's finance department pleaded guilty Tuesday for embezzling more than $168,000 of company funds. Court documents say that Detvo, Rogel, and Damodar would issue checks from Henri Bendel's PNC Bank account and deposit them into a fund called AIM Financial - a consulting company owned by Detvo and Rogel. The money was then transferred into the personal bank accounts of all three defendants. wwd.com

Testing of CurrentC payment system reportedly to begin in Ohio Merchant Customer Exchange, a partnership between large retailers and restaurant companies including Wal-Mart Stores Inc., Target Corp. and Darden Restaurants Inc. will begin its first public tests of its mobile-payment application at several member retailers and restaurants in Columbus, Ohio, in the coming weeks, according to people close to the consortium. wsj.com

Primark's entry into U.S. Could Mean LP Directorship and LP Jobs Value apparel retailer Primark, which recently launched its U.S. website, announced it will open its first U.S. location, in Boston, on Sept. 10. The store measures 77,000 sq. ft. and is situated downtown in the Burnham Building, the site of the city's iconic Filene's department store. Primark's second U.S. outpost will open in King of Prussia mall. The retailer said it plans to open an additional eight stores over the next two years. Primark, which produces and sells inexpensive men's, women's and kids' fashion, was founded in Ireland in 1969. It operates over 280 stores in nine European countries. Editor's Note: Keep a close watch on this one as these stores, as you know, will have shrink issues which may drive a number of LP jobs. At first they may outsource it but eventually they will build an LP program. chainstoreage.com

GNC Liable For Wage And Break Violations, Workers Say in California Classes of General Nutrition Corp. employees urged a California federal judge on Tuesday to rule that the retailer is liable for labor law violations, including failing to provide meal breaks, providing inaccurate wage statements and not paying their final wages within the required time limits. Three classes of GNC workers, who were certified last November, argued that there are no disputes of fact over whether the nutrition chain committed the violations. They also claimed that GNC's delay in paying employees' final wages was willful. law360.com

The off-price & small format push gaining speed With J Crew, Macy's, Nordstrom, and Saks Fifth all pushing their off-price stores, this retail sector will be one of the fastest growth sectors in retail over the next few years. Couple that with the small format push of Wal-Mart, Lowes, and Target and what you've got is small stores growing at light speed. With everyone digging in and trying to get the urban and value driven consumer that has no time and doesn't want to spend a lot of money. Big stores are getting smaller and high end mall stores are going cheap. At the end of the day this will increase shrink risks as ORC gangs will be able to get in and out quicker and faster. Just a thought.

Saks Off 5th - "We're getting aggressive"
We will open up 15 Saks Off 5th outlets in the U.S. in 2015 and will have 90 by the end of the year," he says. "In 2016, our plan is to open 20 stores in the U.S. And we are opening up to eight stores in Canada in 2016, and up to 25 in Canada within the first five years. "We think there are opportunities to go global with the brand." wwd.com

Now its Target asking vendors to "take it to another level" Earlier this year Wal-Mart ask vendors to cut ads and any expense they could in order to reduce cost so Wal-Mart could take their infamous roll-backs even further. And now Target's doing the same. "Target's latest message is that the company will need cooperation and collaboration from all its suppliers to achieve its goals." retailwire.com

Albany, N.Y. 'The Capital Region' is becoming a target for ORC and credit card fraudsters - arrests skyrocket The Capital Region has become a target for thieves looking to rip off stores and customers. Investigative reporter Jennifer Lewke has the Real Deal on why this area is so popular with retail thieves. cbs6albany.com

New FBI-DOD Biometric Center Will Help Combat Threat of Terrorism and protect the public from dangerous criminal activity FBI and DOD biometrics experts working side-by-side in the facility will also focus on biometrics product certification, training, standards development, privacy rights, and research and development into emerging technologies. fbi.gov

History of ORC Series Update
The response so far has been fantastic with four ORC associations having sent in their histories and news about their groups that we'll be publishing over the next few weeks. A few are even planning on taking group selfies at their next meetings. We've already published one ORC Leader's story and have four more planned to publish over the next month. Always looking to publish those on Monday's. So if you're involved with an ORC association or have an ORC leader you feel should be written about please let us know and we'd be honored to tell their story to the entire industry.

Our mission is to develop an ORC Resource Center that allows the industry to share what everyone is doing and to honor those leading the nation's efforts at combating the #1 cause in retail shrink. Have an idea or want to get involved? Let us know and let's create a vehicle that can be used to help pass more state laws and maybe even help influence federal ORC legislation.

Teen clothing retailer American Apparel on brink of going bust

Macy's piloting six Back Stage off-price stores this holiday season in Metro New York City


Quarterly Same Store Sales Results
Canada's Rona Q2 comp's up 5.4% with revenues up 5.9% (best in 3 years)
Canada's Metro grocery stores Q3 comp's up 4.3% with sales up 6.1%
Macy's Q2 comp's down 2.1% with sales down 2.6%
All the news - One place - One Source - One Time
The D&D Daily respects your time
& doesn't filter retail's reality

Report Your News!
(content subject to approval)


Press Releases


Cargo Thefts Continue to Trend Up -
$19.5M Stolen in Q2 - Up 8%
JERSEY CITY, N.J. - From April through June, cargo thieves stole more than $19.5 million in cargo from the country's supply chain. Nationwide, cargo theft increased 8 percent in second-quarter 2015 year-over-year. The total estimated value of stolen cargo was up $8 million when compared year-over-year. April had the most recorded cargo thefts in the United States (70). Cargo theft gradually decreased in May (67) and again in June (57).

Cargo theft was highest in California, with 36 reported cargo thefts, followed by Texas (35) and Florida (27). As predicted in the CargoNet first-quarter 2015 report, cargo thefts in New Jersey decreased significantly (55% from first-quarter 2015), but thefts in that state are still trending slightly higher than second-quarter 2014.

Twenty-nine percent of cargo thefts recorded this quarter occurred at truck stops and parking lots. Nine percent of all recorded cargo thefts were classified as fictitious or fraudulent cargo pickups. Two percent of all recorded cargo thefts were violent, either hijackings or armed robberies.

Food and beverage items were the most stolen commodity of second-quarter 2015. Various kinds of nuts and alcoholic beverages were the most targeted items. Household items were the second most stolen commodity. Thieves targeted a wider variety of products within this category. Some of the most targeted included major appliances, lawn mowers, and furniture. Theft of electronics ranked third but was the most expensive category ($7.9 million). Televisions were the most stolen electronics item, but cell phones and computers were very close behind. The average cargo theft was worth about $168,308 in stolen goods, but some categories such as electronics were much higher. The median theft was worth $338,464.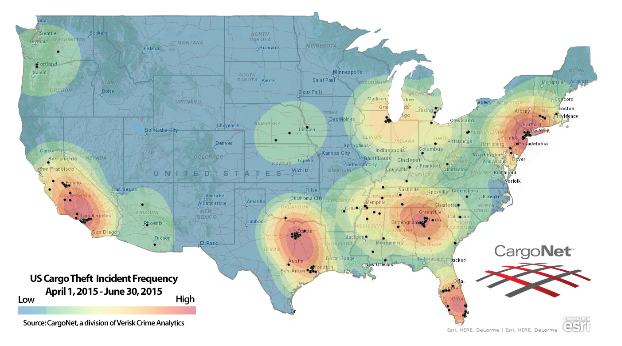 CargoNet is a division of Verisk Crime Analytics, a Verisk Analytics (Nasdaq:VRSK) business.

For more information, contact:
Giuseppe Barone/Colleen Finley
MWW Group (for CargoNet) 201-507-9500
gbarone@mww.com
cfinley@mww.com


Mexico's largest department store chain 'Liverpool' - Facing major legal problems over late reporting of data breach - Hacking Group 'SicKillers' Bribing Them-scandal of in store deaths Mexico's largest department store chain, Liverpool, is facing a widening probe for failing to immediately notify customers about a hacker attack at Christmas. "We started an audit process June 15 and hope to complete it in October," says Mexican data-protection watchdog. Depending on what it finds, "we might sanction them," he said.

The retailer, which operates more than 100 stores, reported its systems were breached Dec. 24, exposing an unspecified number of employee e-mail and customer files. The retailer called the event "a bribery attempt to damage our reputation" and of "low risk." But privacy lawyers said the breach was likely significant and may have involved as many as 3.5 million store credit card customers.

Mexican hacking group SicKillers claimed responsibility, posting photos of Liverpool's senior managers on tech gossip site FayerWayer.com and asking, "if they can't take care of their private documents, do you think they can take care of yours...?" The organization claimed it has had full access to Liverpool's systems for six years, adding that they hope "to shed light on some company events, many of which they have [hidden]." Some observers said the breach was part of a vendetta after two employee death scandals have tarnished the retailer's reputation this year. wwd.com

Beacons are moving out of the pilot phase and helping retailers and marketers revolutionize in-store shopping Beacon programs are quickly moving out of beta phase and becoming an integral part of the retail industry. Beacons can be used to power indoor maps, payments services, and location-sensitive product catalogs. There are many different beacon hardware vendors and systems - including Apple's iBeacon system - but they all share some basic characteristics. Namely, they allow retailers and event organizers to efficiently communicate indoors, without a need for GPS.

Beacon-influenced sales volume will ramp up quickly, as many forms of in-store marketing take up the technology, including couponing. iPhone and Android smartphones are compatible with this technology. We estimate that beacon-triggered messages could directly influence up to $4.1 billion of total US store sales this year (or .1% of sales volume at top-100 retailers). That figure will grow 10X in 2016.

Consumer app usage will help speed adoption of beacon programs. The lion's share of audience time on mobile is spent in apps. Beacon marketing requires that customers have targeted apps on their phones. businessinsider.com

Corporate Encrypt-Everything Policies Gain Interest With tale after tale of data breaches and cyber-espionage making its way into the headlines, encryption by default has been a hot topic of late-and enterprises are beginning to respond. A large majority (84%) of respondents in a recent survey said that they had considered a security strategy of encrypting all sensitive data.

In the survey, from Vormetric and IANS, top reasons for encrypting data included; preventing data breaches (66%), fulfilling compliance or audit mandates (54%) and protection of financial and other assets (53%). Could encrypting everything result in a more simplified strategy for security technology, saving costs and improving security posture now and in the future? The idea is compelling, and the majority of security leaders we questioned felt that this could be a good idea." infosecurity-magazine.com

PayPal Here now allows SMEs to take contactless payments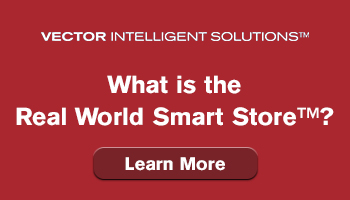 Vendor Spotlight


Check out how the InstaKey KeyControl Program helps businesses manage their key systems!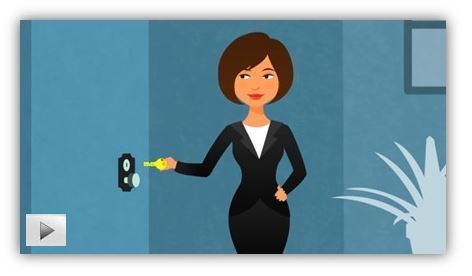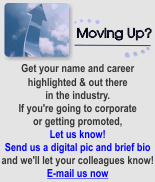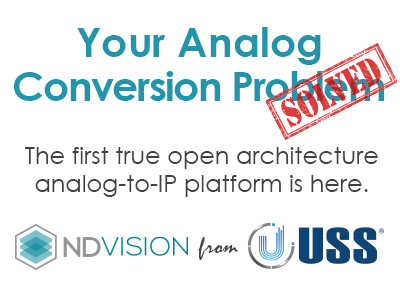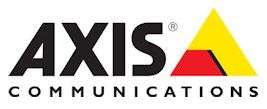 The introduction of network video has revolutionized the way retail professionals work with loss prevention, store optimization, fraud detection, security and customer service. Axis Communications was the first company in the world to launch a network camera in 1996, initiating the shift from analog to digital technology. Today, they are the world's leading provider of network video solutions for professional installations. In this video, learn about some of the opportunities and challenges of this technology, as Hedgie Bartol, Retail Business Development Manager - North America, Axis Communications, shares some practical advice for LP execs looking to convert from analog to IP video.

---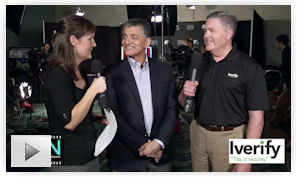 With its recent acquisitions of Checkview and TransAlarm, Iverify has assembled a team of talented, experienced professionals - with a product line that allows them to service the entire spectrum of a retailer's risk profile. CEO Steve Champeau and President Nicholas Khalil join Amber in this LPNN Quick Take to talk about Iverify's expanded solution set and the unequaled synergies they now offer customers.

Solution Providers, have a video or commercial you want to publish? Contact us.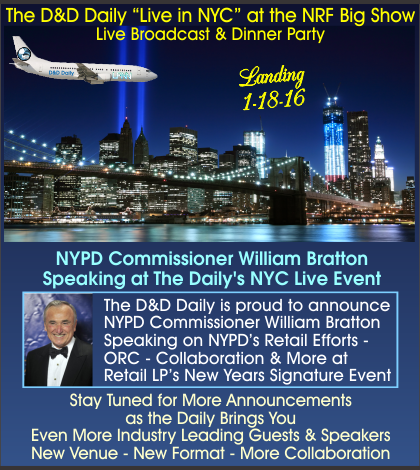 e-commerce

Sponsored by The Zellman Group
Congress Should Pay More Attention to Payment Security In the wake of data breaches at government agencies and several companies, credit monitoring services have increasingly been offered to breach victims to help mitigate any fraudulent activity. While those services may have some merit, the best way to protect consumers from fraud is by strengthening security measures at their most fundamental level: the point-of-sale. Consumer credit card transactions should be much more secure, and could be, but the United States continues to unnecessarily lag behind the rest of the world because credit card companies and banks insist on using a less secure alternative. In the blog, Berlyn, who is president of Consumer Policy Solutions and director of the Consumer Awareness Project, writes: "For some time, I have advocated for the implementation of chip and PIN technology. ...Should a thief attempt to use a stolen chip and PIN card for an in-store purchase, it would be useless without knowledge of the PIN. Furthermore, we could extend those protections even further if we had more robust mechanisms available to consumers to securely use their PINs during online transactions. The technology certainly exists, it is just not widely used." "Given the increased momentum on Capitol Hill to protect consumers from financial harm, an opportunity exists for the country's leaders to help provide those protections by championing chip and PIN," writes Berlyn. "Congress can play an important role by urging the nation's largest banks and credit card companies to do everything they can to provide American consumers with chip and PIN equipped cards to protect their financial transactions and help reduce fraud." nacsonline.com

Online Retailers Run Risks Under ADA's Title III Given the lack of formal guidance on website accessibility under the Americans with Disabilities Act, "www" might as well stand for the "Wild Wild West." Despite the lack of formal standards from the U.S. Department of Justice or consistent interpretation from the courts, retailers whose websites are not sufficiently accessible to disabled users may be liable under the Americans with Disabilities Act. As the number of lawsuits and DOJ actions targeting retailers' websites under the ADA continues to increase, retailers can no longer afford to wait for formal guidance before making their websites accessible, say Stephanie Sheridan and Meegan Brooks of Sedgwick LLP. law360.com

Alibaba Q2 revenue $3.26B up 28%, GMV (gross merchandise value) $109B up 34%

Macy's partners with Alibaba for e-commerce in China

Online sales and staffing surge at hhgregg - online sales up 25% in Q1

American Express adds Apple Pay for corporate cards

"Fraud is not a person - it is a dynamic grouping of statistics that deviate from the norm."
Stuart B. Levine, CFI, CFCI
CEO, The Zellman Group & Zelligent

ORC News
Sponsored by NEDAP
Over $14,500 worth of iPhones stolen from Virginia Beach Walmart Police are searching for a man who stole over $14,500 worth of iPhones from the Walmart Tuesday morning. At approximately 3:20 a.m. the man entered the Walmart, selected a duffel bag off the shelf and headed straight to the electronics section of the store. He used a tool to break the glass where the iPhones are stored, placed over 20 iPhones valued at over $14,500 into his recently acquired duffel bag, and walked out of the store without paying. wtkr.com

Male ORC thief busted stealing electronics from Walmart stores in Waterville, Maine A man who allegedly tried to shoplift electronics from Wal-Mart on Waterville Commons Drive fled the store in a car full of items police say were stolen from another Wal-Mart location. Noah Herrin, 29, listed as a transient from Lewiston, was arrested Monday night and charged with felony theft and possession of stolen property. Herrin has at least five prior convictions for theft, police said. Minutes before Waterville police arrested him, Herrin had fled Wal-Mart after trying to steal two Acer laptop computers and a computer monitor valued at more than $900. The store's loss-prevention staff called police and tried to stop Herrin as he left the store, but he ditched a shopping cart containing the items and left in a gray 2003 Ford Focus. In a search of the vehicle, officers found a "large amount" of electronics that were suspected to be stolen, including a 50-inch VIZIO flat-screen TV and a Pioneer amplifier. Officers also found an empty 32-inch VIZIO TV box and a box for an Acer computer that was also empty, Rumsey said. centralmaine.com

Peoria, IL: Judge issues Probation and a Stern Warning to Walmart baby formula thief A woman who sold stolen baby formula on the black market for money to buy drugs received probation and a Tazewell County judge's stern warning this week. She was arrested July 24 at the county jail when she visited her alleged partner in the thefts, after he told police of her role in them. Together Hitesman and Joseph Guyton, stole more than 100 cans of baby formula from the store over the month that ended with Guyton's capture in the act on July 12. Hitesman said she regularly entered the store with an infant in a stroller and left without paying for cases of formula that she hid in the stroller's bottom rack. She and Guyton then sold the formula for $6 a can to a food store on Peoria's south side. pekintimes.com

Interlachen woman jailed after 4 chain saws stolen over three days from Palatka, Fla., store

Fake credit card ring of five operating in Coquitlam, BC, Canada
Do you have an ORC case to share?
Share your ORC news and help the industry grow


Retail Crime News

Sponsored by Security Resources
Waco, TX: Alleged shoplifter with knife shot by police at HEB remains in extremely critical condition A suspected shoplifter at a North Waco grocery store remained in extremely critical condition Tuesday night. He was shot by police after officers say he threatened them with a knife. Waco Police responded to the H.E.B located at the 3801 North 19th Street after 3:20 p.m. for a shoplifting incident. The 48-year-old white man is accused of stealing $80 worth of brisket. "The officers reacted out of fear for their lives and their partner's life and had to use their weapons," Sgt. Swanton, said. He said at that point, the female officer activated a stun gun, which did not work on that individual. Soon after the male officer fired at least two rounds at the suspect, according to Waco Police. kxxv.com

Washington DC: Macy's security Stabbed at store nearby Metro Center; suspect arrested Police say a suspected shoplifter stabbed a security guard at the Macy's store near Metro Center in downtown Washington D.C. It all happened at around 3:45 p.m. Detectives said the security guard followed the suspect to the store's underground entrance. The suspect eventually turned around and stabbed the employee in the shoulder and wrist. The suspect was arrested a short time later at Union Station. The security guard is recovering at George Washington University Hospital and is expected to be okay. myfoxdc.com

Houston, TX: Burglars take safe after smashing into Family Dollar Houston police responded to another smash-and-grab at an area Family Dollar store overnight. The latest occurred early Wednesday morning at the location on Long Point at Gessner in northwest Houston. Around 3:30 a.m. several men in a white cargo van backed into the front glass window of the store. They took the safe and got away in another vehicle, leaving the stolen van behind. Police say it's unknown how much money was in the safe. khou.com

Dawsonville, GA: Woman sought in Zales jewelry heist at Georgia Premium Outlet mall Employees at Zales told investigators the woman entered the store shortly after it opened at 10 a.m. Aug. 5, brandished a pistol and forced them into the back of the store where she zip-tied their hands. "She was able to get away with an undisclosed amount of jewelry," said Dawson County. dawsonnews.com

Oklahoma City, OK: Truck crashes into Cash America Pawn shop in failed smash-and-grab Police are looking for the driver of a truck that crashed into a store early Wednesday morning in northwest Oklahoma City. About 2:45 a.m., police responded to an alarm at Cash America Pawn. When they arrived, a truck was backed through the store's wall and it was stuck and still running. The driver had fled the scene. Police said they believe it was a smash-and-grab gone wrong, nothing was taken from the shop. koco.com
Berea, OH: Convicted Walmart Shoplifter Bolts From Ohio Courtroom Berea Police said Stephanie Rybkoski was in court on Friday and had just been sentenced to 180 days in jail for a theft charge in Strongsville. After the sentencing, Rybkoski asked if she could use her cellphone to call home. While on the phone, Bedford said Rybkoski took off down the stairs, out the front doors and into the parking lot. Rybkoski jumped in her car, put it in reverse, cut the wheel and backed up over Bailiff Bedford's right leg, according to the police report. Bedford suffered minor injuries and refused treatment. Rybkoski is now wanted for escape, assault, and resisting arrest. liveleak.com
Sacramento, CA: California DMV employees allegedly traded cash for Commercial licenses At least 100 commercial truck drivers paid up to $5,000 each to bribe California Department of Motor Vehicles employees for illegal licenses, federal authorities said on Tuesday. Officials said up to 23 traffic accidents could be related to the fraud, though there were no fatalities. Three State DMV employees and 3 Trucking School employees have pleaded guilty to commit bribery and identity fraud. foxnews.com

Crowle, UK: Police release suspect without charges in Tesco Express Robbery A man who was arrested in connection with a suspected armed robbery at a Tesco Express store has been released without charge. The man was arrested earlier this week after the robbery at the store in Crowle, which happened on Wednesday, July 29 between 9.20 and 9.30pm. Today (Wednesday, August 12), Humberside Police say he has been released unconditionally without charge and the force has reissued an appeal for witnesses to the incident. scunthorpetelegraph.co.uk

Two former Walmart employees steal thousands loading store funds onto debit cards in Williston, N.D.

ATM skimming device found at Citizens Bank in Wilmington

Jacksonville, FL: Man sought in Dive Shop Smash and Grab Burglary; stole 3 spear guns

Ottawa, CN: Police charge man, seek suspect in Hazeldean Jewelry Smash-and-Grab

Volusia Co, FL: Suspect sought in Credit Card Fraud, hitting Dollar General and Publix

Hanover Co, VA: Hanover Sheriffs seek credit card fraud suspect

Marks & Morgan in the Hamilton Place, Chattanooga, TN reported a Grab and Run; merchandise valued at $8,100; No injuries were reported

Toronto, CN: The Insurance Bureau of Canada, the RCMP and the Atlantic Provinces Trucking Association will announce details today about a program to combat the growing problem of cargo theft

Kay Jewelers Outlet in the Tanger National, Oxon Hills, Maryland reported the Grab and Run of a Pre-Owned Rolex Watch, valued at $12,800


Robberies and Burglaries
● All American Check Cashing - Meridian, MS - Armed Robbery
● AT&T - Tulsa, OK - Armed Robbery/ Shooting -suspect arrested
● Boost Mobile - South Gate, CA - Armed Robbery/ Shooting
● Buck's - Corinth, MS - Armed Robbery
● Budgetel Inn - Wilmington, NC - Armed Robbery
● Community Pharmacy - Saco, ME - Robbery
● Cook's Gun Shop - D'Iberville, MS - Burglary
● County Line Farm - Massapequa, NY - Robbery
● Dollar General - Union, MO - Robbery
● Dollar General - Lubbock, TX - Armed Robbery
● Family Dollar - Houston, TX - Burglary
● Grove Pharmacy - Concord, CA - Armed Robbery
● Handy Mart - Jacksonville, NC - Shooting
● Makawao Pharmacy - Makawao, Maui, HI - Armed Robbery
● Marathon - Lake Wales, FL - Burglary
● Metro PCS - East Point, GA - Armed Robbery/ Sexual Assault
● Pacific Outfitters - Eureka, CA - Burglary
● Phillips 66 - Odessa, TX - shooting
● Turkey Hill - Spring Garden, PA - Robbery
● Walgreens - Tulsa, OK - Robbery
● Zoom Zoom - Wichita Falls, TX - Robbery
● 7-Eleven - Holiday, FL - Armed Robbery


Featured Job Listings
Sponsored by NuTech National
Feature Your Job Here For 30 Days -
70% Aren't On the Boards
NEW THIS WEEK -
VP of Sales/Client Relations
More details coming soon
Confidential - Retained Search
Nationwide
Gus Downing
VP of LP
Confidential -
Retained Search
Columbus, OH
Sandy Jackson Associates
Dir of AP, Global Ecommerce
Ralph Lauren
Greensboro, NC
Ralph Lauren
Dir AP
Saks Fifth Ave

New York, NY
Saks Fifth Ave


Territory LP Dir.
Burlington Stores
Los Angeles, CA
Burlington Stores
Dir. of Security/LP
Estee Lauder
Los Angeles, CA
Estee Lauder
Director of LP
Pacific Sunwear
Anaheim, CA
Pacific Sunwear
VP Supply Chain, LP & Safety
Ross Stores
Ft. Mill, SC
Ross Stores
Regional LP Mgr
Dollar General
Morgantown, WV
Dollar General
Regional LP Mgr
Dollar General
Pittsburgh, PA
Dollar General
Regional LP Mgr
Family Dollar
Philadelphia, PA
Family Dollar
Implementation Expert/Project Mgr
LP Software
Worth, IL
LP Software
Sales Representative
NuTech National
Maitland, FL
NuTech National

Limited Time Only - Post Your Multi-Unit LP jobs for FREE - Learn More Here

Daily Job Alerts


Appearing One Day Only
View our Internet Jobs Archives here
Dist Center Operations Safety Supervisor
J Crew
Lynchburg, VA
J Crew
Area LP Mgr
JC Penney
Las Vegas, NV
JC Penney
LP Mgr
Fred Meyer
Everett, WA
Kroger
Dept Mgr LP & Safety
Lowe's
Salisbury, MD
Lowe's
Safety Specialist
Meijer
Grand Rapids, MI
Meijer
Sr Mgr of Divisional LP
Save Mart Supermarkets
Dublin, CA
Save Mart Supermarkets
LP Manager Hrly
Kmart
Mahopac, NY
Sears Holdings Corp
District AP Mgr
Stage Stores
Little Rock, AR
Stage Stores
AP Team Leader
Target
Yukon, OK
Target
AP Manager in Training
Walmart
Altoona, PA
Wal-Mart
Area Mgr AP
All facilities
Searcy, AR
Wal-Mart
AP Manager in Training
Walmart
Sterling Hts, MI
Wal-Mart
AP Manager in Training
Walmart
Canton, MI
Wal-Mart
AP Manager in Training
Walmart
Kearny, NJ
Wal-Mart
AP Manager in Training
Walmart
Marquette, MI
Wal-Mart
Market LP Mgr
Old Navy
Houston, TX
Gap Inc


Home of the Industry's Original
On the Move



Sherry Nichols was named Regional Loss Prevention Manager for Dollar General.


Tony Carrico was named District Loss Prevention Manager for BCBG Max Azria Group, LLC.
Jay Ganal was named District Loss Prevention Manager for BCBG Max Azria Group, LLC.
Ivan Kastelan was named District Loss Prevention Manager for BCBG Max Azria Group, LLC.

Nick Cuciti was named District Loss Prevention Manager for BCBG Max Azria Group, LLC.

Post Your New Job or Promotion!
See all the Industry Movement


Your Career
Sponsor this section of the Daily
The Massive Problem with Motivation
Our problem is not motivation, it's following through with the things we need to get done. We all can feel motivated, but until we start acting upon it, achieving those goals will be halted. The secret is to stop your brain from talking you out of it. Just do it

3 Characteristics of High Performing Teams When it comes to what makes a great team, there are three things that must be included, so that your team can perform at optimal levels. High-performing teams have these qualities in common and never lose sight of them as they achieve greatness. Don't be selfish

5 Steps and 1 Week to Higher Team Productivity Productivity isn't just limited to individual's tasks. Just as your teams work together as a unit, your teams need to be connected in getting their tasks done. Here are some ways you can help your teams get more done in just five easy steps. Mix it up

The Chemistry of Building Better Habits
There's a concept in chemistry known as activation energy. It's the minimum amount of energy needed for a chemical reaction to occur. Building habits happens in a similar fashion: when you want to build good habits, you need a certain amount of effort to start. Goals vs. habits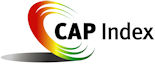 Tip of the Day
Sponsored by Vector Security
Transitioning to a new position, a new job, a new market is a great opportunity to reinvent yourself and your brand so to speak. It gives you the perfect chance to look at yourself and say how can I improve and be truly what I want to be. It erases your blackboard and allows you the chance to write something new, something you've always wanted to be. A move, oftentimes referred to as a geographical cure, can be just the medicine to help start a new you.

Just a Thought,
Gus





Upcoming Events
---
Recruiting?
Get your job e-mailed to everyone... everyday
Post on our Featured Jobs Board!
Reach your target audience in 2015 every day!
Request our 2015 Media Kit
update account / change e-mail
unsubscribe FEEDBACK
www.downing-downing.com

Advertise With The D&D Daily




36615 Vine Street, Suite 103
Willoughby, OH 44094
440.942.0671
copyright 2009-2019
all rights reserved globally