The D&D Daily Mobile Edition
August 13,

2015



The LP Industry's #1 News Source - Informing, Educating and Instilling a sense of community



News Brief
Sponsored by WG Security Products, Inc.
Three Vice President of LP positions eliminated in two months - Vitamin Shoppe, Dollar General, New York & Company

Update: Loss Prevention at Dollar General will be reporting up to Ken Peschier, Sr. Dir, Store Operations

New York & Company eliminates VP LP & Safety position - Assigns responsibilities to Director, Loss Prevention Field

Employees May Not Have to Keep Quiet About Investigations The National Labor Relations Board has found reason to disagree with employers on this issue. In a recent case, an administrative law judge at the NLRB dismantled a confidentiality policy promulgated by T-Mobile US Inc. on the grounds that although the policy was intended to keep investigations private, it had the effect of chilling employees' rights to discuss the terms and conditions of their employment. The ruling can serve as a warning to companies: when it comes to confidentiality, the NLRB isn't making any secret of its desire to target company practices.

The case stems from a sexual harassment complaint filed by an employee of T-Mobile at a call center in Maine. After filing the complaint, the employee, who is supported by the Communications Workers of America, was asked to sign an agreement that included provisions requiring the employee to keep the content of discussions with investigators private, keep the names of those involved with the investigation private, and refrain from conduct that would undermine or impede the investigation.

The ALJ decided that while the T-Mobile policy did not explicitly and directly tell employees not to talk about terms and conditions of employment, it still violated the National Labor Relations Act because it could be "reasonably construed" as preventing employees from talking about these matters. This, the ALJ concluded, interferes with protected concerted activity under Section 7 of the NLRA. T-Mobile, which has taken a number of hits from the labor board lately for provisions in its employee handbook, indicated it was considering an appeal. law.com

CVS Workers May Lose Cert. Of 40K Class In Security Bag Check Suit A California judge said Wednesday he might decertify a class of more than 40,000 CVS Caremark Corp. workers who allege the drugstore chain failed to pay them for security checks, after CVS argued the checks took minimal time and not all class members were inspected.

On Wednesday, Los Angeles County Superior Court Judge Richard E. Rico said he was considering a reversal of his June 2013 decision in favor of certification, after CVS made its motion for class decertification on the grounds that common issues do not predominate and the class treatment is not manageable.

CVS attorney Douglas R. Hart of Sidley Austin LLP also argued in court Wednesday that a de minimis defense was applicable, claiming employees spent very little time waiting for and undergoing security inspections after clocking out but before they left the store. As evidence, he pointed to an observational study done earlier this year by independent consultant Cristina Banks, managing director of Berkeley Research Group.

"We know now that the labeling takes three seconds, a smock check takes seven seconds and bag checks might take 30 seconds when they're done at all," Hart said.

On Wednesday, Murphy's attorney, Lauren Teukolsky of Traber & Voorhees, argued that whether a worker was subjected to the inspections, CVS had a uniform employee bag check policy and employees were not paid for the time it took for those security measures.

She also challenged CVS's assertions that the inspections took little time, saying employees often spent up to 15 minutes waiting after their shift for a manager to check them out. Teukolsky added that Banks' study was only a "snapshot" that was done after CVS reversed its policy in early 2013 and began doing on-the-clock security checks. law360.com

Facial Recognition Software Moves From Overseas Wars to Local Police - 'Backlash Stirring' in some cities Because it is being used with few guidelines and with little oversight or public disclosure, it is raising questions of privacy and concerns about potential misuse. "I get a call about facial recognition maybe twice a month," said Victor Manuel Torres, a San Diego civil rights lawyer. "The complaint is always that they did it and didn't get permission. 'The police put me in cuffs and I'm on the curb, and they pull out an iPad and are taking pictures.' " The technology is so new that experts say they are unaware of major legal challenges. In some cities, though, a backlash is stirring.

The authorities in Boston tested facial recognition technology but decided in 2013 not to adopt it, saying it crossed an ethical line. Among the cities that use facial recognition technology are New York and Chicago, which has linked it to 25,000 surveillance cameras in an effort to fight street crime. nytimes.com

Wal-Mart Urges 8th Circ. Not To Revive Mexican Bribery Suit Wal-Mart Stores Inc. investors accusing the retailer's board of concealing bribery claims at its Mexican subsidiary haven't shown that enough board members knew about the alleged misconduct to pursue their derivative case against the company, Wal-Mart told the Eighth Circuit on Tuesday, urging the court to affirm the suit's dismissal. Wal-Mart said the district court was correct to dismiss the consolidated shareholder suit because the investors didn't demand board action before filing suit or show that a majority of the directors faced personal liability, rebutting the investors' arguments that enough high-level officials were involved in the investigation that the board should have known about it. law360.com

Lumber Liquidators Wants A Peek At Docs In Investor Suit - Investors Have Six Witnesses "To Take Company Down" Lumber Liquidators Holdings Inc. told a Virginia federal judge Wednesday that investors should be forced to make public information pertaining to witnesses that could be used to take the company down for allegedly committing securities fraud by hiding sales of illegally harvested wood and cheap, toxic floors.

Documents submitted in confidentiality to the judge should be handed over to Lumber Liquidators' attorneys, the retailer argued in a motion to the court, and should likely be filed on the public record. The company says it has the right to review the ex parte submissions as they relate to six witnesses a putative class of investors hopes to drawn upon to make its case that Lumber Liquidators and its top executives filed high earnings reports while obscuring the fact that the money was earned through potentially illegal business practices.

Lumber Liquidators said it has dug up evidence that one of the witnesses cited in the complaint has been misquoted and it has brought its concerns to the court in the form of a motion to dismiss. The company suggests the embarrassment about the incorrect witness testimony might be the reason investors want to keep the submissions quiet. law360.com

Specialty Stores Post Sales Gains in July
Specialty store sales rose in July in line with a strong increase in overall retail sales, while sales at general merchandise and department stores declined, the U.S. Commerce Department's monthly report revealed Thursday. Sales at apparel and accessories stores rose a seasonally adjusted 0.4 percent to $21.4 billion, while sales at department stores dropped 0.8 percent to $13.7 billion last month. Sales at general merchandise stores, a category that includes department stores and discounters, fell 0.5 percent to $56 billion. wwd.com

Sycamore on Track to Buy Belk Department Stores next week Sycamore has been in the thralls of a retail acquisition spree since 2012, having scooped up The Talbots Inc., Hot Topic Inc., Coldwater Creek's intellectual property, 330 Family Dollar stores and, just last week, Germany's EMP Merchandising Handelsgesellschaft. wwd.com

Bankrupt A&P seeks to slash severance by 75% so it can pay creditors If approved, the brutal severance slashing would result in employees with 40 years of dedicated employment at the once-thriving grocer seeing their severance cut to $3,000 from $12,000, according to a workers' union rep. Workers with less time on the job would get even less, according to John Niccollai, head of Local 464A. A&P also asked Bankruptcy Court Judge Robert Drain for permission to toss so-called union "bumping rights" — the requirement that companies buying its stores hire employees on a seniority basis. nypost.com

It's a Bird - It's a Plane - No It's a Drone - Rogue drones found flying close to aircraft on the upswing Pilot reports of drones, also referred to as Unmanned Aircraft Systems (UAS), have picked up dramatically, from 238 sightings throughout 2014, to over 650 in a little over seven months of this year, the Federal Aviation Administration said Wednesday. 138 pilots, flying a variety of aircraft including large commercial air carriers, reported seeing drones at altitudes of up to 10,000 feet during the month of June this year, and another 137 pilots had similar experiences in July. This is a whopping increase from the previous year, when there were 16 such sightings in June and another 36 in the following month. cio.com


DSW Announces 22 New Stores to Open Fall 2015

Boston's Copley Place is getting a makeover

Lowe's readies Manhattan debut with new 30,000 sq. ft. store format


Quarterly Same Store Sales Results
Advanced Auto Q2 comp's up 1% with sales up 1%
Dillard's Q2 comp's up 1% with sales flat
Kohl's Q2 comp's up 0.1% with sales up 0.6%
All the news - One place - One Source - One Time
The D&D Daily respects your time
& doesn't filter retail's reality

Report Your News!
(content subject to approval)



PayPal News

A Sutton woman has been ordered to pay 4,100 pounds ($6,400 USD) for selling counterfeit One Direction, Frozen and Hello Kitty goods on eBay and marketing copyrighted Disney products at school and church fairs
The Global Asset Protection Team assisted Trading Standard back in October 2014, in their investigation concerning counterfeit goods. A lady in Sutton was selling counterfeit items through her eBay shop for which she received the payments through PayPal. At her address, the items were seized. Ms Alfonso pleaded guilty to 10 offences under The Trade Marks Act 1994, the Consumer Protection from Unfair Trading Regulations 2008, and The Fraud Act 2006 for the sale and possession of counterfeit goods, engaging in unfair commercial practices and carrying on a business in a fraudulent manner. Ms Alfonso was ordered to pay the 4100 pound penalty within 14 days and an order was made for all goods seized to be destroyed.

For further information on PayPal GAP Team, email inquiries to lawenforcement@paypal.com.


Threat intelligence needs to grow up - Too Much Data Security teams are overwhelmed with a massive amount of threat data. While a decade ago no one was talking about threat intelligence except government agencies, organizations are now bombarded with threat data leaving them challenged with identifying what is relevant. Aggregating that data requires a shift in mindset and a maturing of threat intelligence in order to better mitigate risks.

Experts say that collecting data for the purposes of having data does no good and can actually detract from a security intelligence program by using up time and man power to analyze data that is most often noise rather than real indicators of threat. If the long-term goal of enterprises is to have mature threat intelligence programs, they need to conduct an internal risk assessment and design a plan of action.

"Threat intelligence is not looking at all the data. Threat intelligence is new, and products are changing. Understanding that just plugging in to a product is not going to help is critical. Threat intelligence is about getting as much data as we can, not just current data for a current threat."

Most security teams can't make valuable use of their threat data because there is just too much of it. The brain power needed to analyze at the speed at which the data is produced is humanly impossible.

Threat intelligence is only valuable if a security analyst can make use of the data, and programs that produce lengthy reports do little to move threat intelligence forward. csoonline.com

What Is the Security Behind EMV Chip Payments? The advanced security processes going on behind the scenes of a chip transaction may be confusing for stakeholders new to the technology. The EMV Migration Forum simplifies one of the fundamental security features of chip transactions – the cryptogram – in a new video tutorial released today.

The video presentation, "Contact Chip Card Online Authentication," is available for viewing at http://www.emv-connection.com/contact-chip-card-online-authentication. The visual, non-technical presentation describes the process of online authentication that occurs in every chip transaction. As a part of this process, the chip and card issuer communicate with each other to create cryptograms, or dynamically generated codes that are unique to the specific card and transaction. These cryptograms are essential components of the chip transaction that validate that the chip and the issuer in the transaction are genuine, not counterfeit. pointofsale.com

Consumers rate the most helpful in-store technology Consumer awareness of beacons — by far the most talked about in-store technology — is very low, with 70% of respondents not knowing the definition of an in-store beacon. Respondents in the "Consumer Survey Report" identified price barcode scanners, offered by such retailers as Target, Walmart and Costco, as the most helpful in-store technology, which suggests the continuing importance of price to consumers. chainstoreage.com

Cisco warns customers about attacks installing rogue firmware on networking gear In an advisory Tuesday, Cisco Systems warned customers that it is aware of a limited number of cases where attackers have replaced the boot firmware on devices running its IOS operating system. IOS runs on most Cisco routers and switches and provides a complex set of networking tools and features. csoonline.com

Voice Authentication Beats Fingerprint Biometrics for Data Protection As part of onboarding and authentication system, biometrics can be combined with advanced Knowledge-Based Authentication (KBA). Voice biometrics is a dependable method of identification that is perfect for multi-layered authentication systems. In fact, voice biometrics technology is even more reliable than fingerprinting with a 99.99 percent success rate. someone's voice cannot be compromised or stolen. Even voice recordings cannot be used to gain unauthorized account access, as voice biometrics technology can be programmed to ask for words, numbers and phrases in random order, making "replays" and stolen voice prints useless. paymentsource.com

Microsoft, Verisign, Symantec Sign on for IoT Security Framework ADT, AVG Technologies, Microsoft, Symantec, TRUSTe and other Internet of Things (IoT) specialists have released the IoT Trust Framework as part of the Online Trust Alliance's IoT Working Group. infosecurity-magazine.com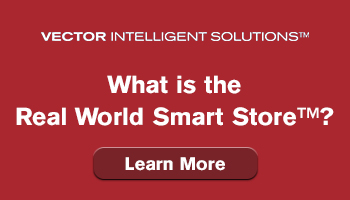 Vendor Spotlight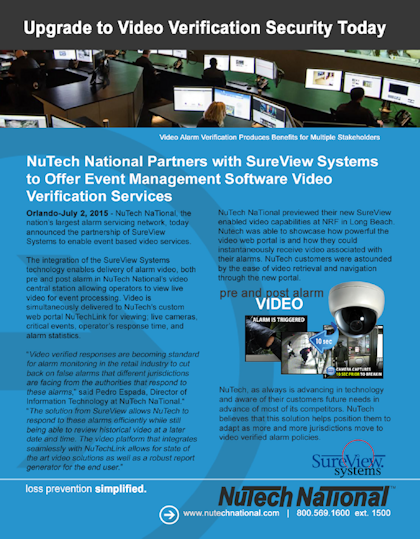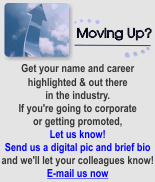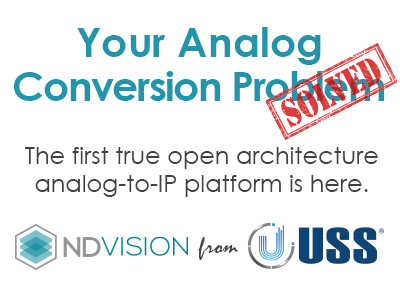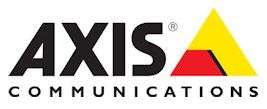 The introduction of network video has revolutionized the way retail professionals work with loss prevention, store optimization, fraud detection, security and customer service. Axis Communications was the first company in the world to launch a network camera in 1996, initiating the shift from analog to digital technology. Today, they are the world's leading provider of network video solutions for professional installations. In this video, learn about some of the opportunities and challenges of this technology, as Hedgie Bartol, Retail Business Development Manager - North America, Axis Communications, shares some practical advice for LP execs looking to convert from analog to IP video.

---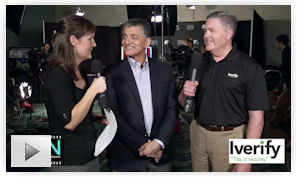 With its recent acquisitions of Checkview and TransAlarm, Iverify has assembled a team of talented, experienced professionals - with a product line that allows them to service the entire spectrum of a retailer's risk profile. CEO Steve Champeau and President Nicholas Khalil join Amber in this LPNN Quick Take to talk about Iverify's expanded solution set and the unequaled synergies they now offer customers.

Solution Providers, have a video or commercial you want to publish? Contact us.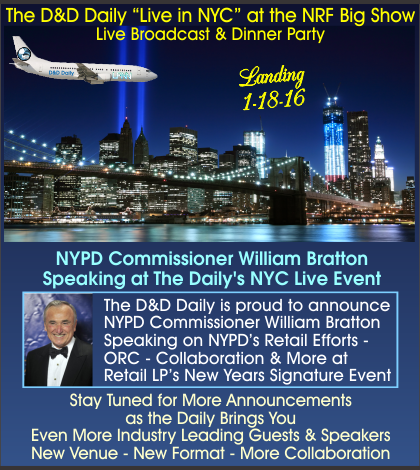 Loss Prevention Research Council

LPRC Research in Action Report - July 2015


The Loss Prevention Research Council is aware of how critical research is to help guide you and your team to sell more and lose less. Each month the D&D Daily publishes brief summaries of loss prevention research from the LPRC and other researchers across the globe. This research covers a wide range of topics and includes basic types of research, such as benchmarking, as well as more applied research. Both types are beneficial: basic research helps us understand complex loss prevention issues and the environmental context in which you work, while applied research builds on this to provide us with more concrete deliverables.

This month's Research In Action report focuses on factors of an offender's surroundings that affect their decision-making process. From music and ambiance to theories of information processing, better understanding your offender's decisions will arm you with the knowledge you need to alter those choices.

Weaponizing Classical Music: Crime Prevention and Symbolic Power in the Age of Repetition The following research brief describes a study involving the use of music as a deterrent and repellent of unwanted loiterers and potential wrong-doers. This practice has seen popularity around government buildings, parks, recreation and performance centers, and retail spaces. Read the report synopsis here. Read the full report here.

The Elaboration Likelihood Model of Persuasion
The following research brief describes a cornerstone theory of Judgement and Decision Making. The Elaboration Likelihood Model (ELM), developed by Petty and Cacioppo, postulates a dual process manor in which decision makers take in and process information. Click here to access the report. (LPRC membership required)

A Classification of techniques for Controlling Situational Precipitators of Crime
Crime prevention through experimental design has set a good theoretical framework on how retailers can reduce theft. This paper adds to this framework by introducing several other methods and theories on how retailers can affect criminal behavior in their stores. Click here to access the report. (LPRC membership required)

e-commerce

Sponsored by The Zellman Group
Digital Wallet Devices & Mobile Payment Management Services Gain a Distinct Advantage as Demand Continues to Grow As the digital payment services expand globally, the pace of mobile payment innovation and advanced biometrics technology is accelerating beyond expectations. While the race continues to replace the way consumers rely on using their credit cards, the digital currency, mobile payment market forges ahead with reinventing the future for payment services led by companies in the space such as NXT-ID, Inc. Google, Inc., Apple Inc., PayPal Holdings, Inc. and Visa, Inc.

The digital payments space has remained a hotbed of activity with PayPal now a separate public company and Visa teaming up and funding Stripe. The proliferation of devices that can tie into future payment systems (like the Apple Watch and Moto 360) helps justify infrastructure updates that will make payments easier across a broad array of types - from cards to Wockets to phones to watches. EMV has been in the news and NXT-ID has been planning for it for a long time. In order to fully support EMV the Wocket will be upgraded to include EMV and NFC technologies. It will take EMV quite some to roll out to the masses of terminals out there so an upgraded Wocket later this year will enable consumers to use these terminals when they begin to encounter them. prnewswire.com

Payment Facilitators Can Boost Card Not Present Volume A payment facilitator is a merchant registered by an acquirer to facilitate transactions on behalf of sponsored merchants. By creating rules and regulations around the payment facilitator model in 2012, MasterCard created a massive opportunity for technology companies looking to be in the payments space, as well as others already in the space but operating without formal support from card brands. Fast forward to 2015, and payment facilitators continue to thrive and bring value to card-not-present (CNP) payment processing that had historically not been involved in traditional merchant/processor relationships. To insure that instances of fraud and friendly fraud don't impact an entire portfolio of merchants, payment Facilitators should consider utilizing a third party tool that can reduce overall risk and prevent chargeback's from becoming problematic. In addition merchants need to be vetted on the front-end to help ensure they are not on the OFAC list or the MasterCard Match File. There should be more core processes put into place to minimize fraud risk. paymentssource.com

Web sales grew 18.2% for Indigo in Q1

"Fraud is not a person - it is a dynamic grouping of statistics that deviate from the norm."
Stuart B. Levine, CFI, CFCI
CEO, The Zellman Group & Zelligent


ORC News
Sponsored by NEDAP
Williams-Sonoma store manager & accomplice arrested after finding over $100,000 worth of merchandise in home search in Tigard, OR Tigard police arrested two men charged with aggravated theft after investigators found over $100,000 worth of Williams-Sonoma merchandise in a Tigard home. The items found in the home were from the Williams-Sonoma store at the Washington Square Mall. Investigators searched a home at the 10800 block of Southwest Canterbury Lane as part of an alleged internal theft involving online purchasing and fraudulent refunds without returning the items. At the home 200 items was seized, and the figure could grow by double or more as investigators continue to probe further. Cameron Gray, 40, a manager of the store, was arrested there. Eric Wiley, 21, was arrested at his home. The merchandise was identified by a loss prevention investigation conducted by Williams-Sonoma, Wolf said. All of the recovered items were given back to the store. kptv.com kgw.com
Martinsville, VA: Police working on 3rd Organized Retail Crime theft ring In the past year, it has shut down two rings. It's currently working on a third ring. On July 24, 2015 investigators said two black men went into a CVS on Church Street and stole hundreds of dollars worth of electric toothbrushes. Sgt. Robert Hayes said they are "boosters" stealing items as part of an organized retail theft ring. We're finding the products being picked up by the boosters and typically being dispersed at various flea markets," said Sgt. Hayes. Hayes says the "boosters" steal items on a list given to them by their so-called bosses. Most of the items stolen are beauty products, like deodorant or perfume. The police departments also work with corporate companies who have become targets of the organized shoplifting. We're able to share information and share it with videos and pictures," said Sgt. Hayes. "They're able to provide certain information to confirm which product came from where. Police Chief Sean Dunn said Facebook and other forms of social media have helped shut down the theft rings wsls.com
CA couple with fake credit cards targeted Home Depot stores in Oregon Police arrested a couple from California who officers said used fake credit cards to buy gift cards at Home Depot stores along the I-5 corridor in Oregon. Using a description of the suspects' vehicle, police tracked the pair to Eugene, where officers found them parked in front of a Home Depot store. Detectives said they recovered about 30 counterfeit credit cards, gift cards worth about $10,000, $1,350 in cash and other items. Detectives said Scott and Nears are a couple and live in the Oakland, Calif. area. They allegedly entered Oregon Aug. 7 and began targeting Home Depot stores along I-5. kptv.com

Franklin, TN: Police seeking 3 suspects in $1,200 Polo Shirt theft from Belk A group of thieves made off with more than 50 Polo brand shirts valued at an estimated $1,200 from Belk in Cool Springs Galleria. In a news release from the Franklin Police Department, officials said that three women entered the store at 8:30 p.m. Monday and began filling empty shopping bags with the designer children's shirts. The same shoplifting crew is responsible for taking 70 shirts, valued at approximately $1,800, in July, according to the FPD. franklinhomepage.com

Waterford, CT: Three arrested passing counterfeit $100 bills at Walmart; $14,000 of phony money recovered Police discovered $14,000 in counterfeit $100 bills and numerous gift cards with altered magnetic numbers when they arrested three people last weekend at Wal-Mart as they reportedly were using the fake cash to buy items from the store. Jamyira Bonner, 23, and Lamichael Black, 29, both of Brooklyn, N.Y., each were charged Sunday with first-degree forgery and sixth-degree larceny. theday.com

Dearborn, MI: Three Women and a Walmart Cashier busted in $1,000 theft of merchandise Walmart's loss prevention officer initially saw the women placing a large amount of items in their carts heedless of the prices, and when they went through the checkout the officer saw the cashier wasn't ringing up all the merchandise but was bagging the unpaid items. When confronted, loss prevention discovered around $160, $911 and $742 in unpaid items in the women's carts. pressandguide.com
Do you have an ORC case to share?
Share your ORC news and help the industry grow


Retail Crime News

Sponsored by Security Resources
Beech Grove, IN: Suspect shoots self following shoplifting incident at Walmart The Beech Grove Police Department is investigating a shooting that occurred following a shoplifting incident at Walmart. Police say two people were taken into custody at the loss prevention office for allegedly shoplifting. Before officers arrived, one suspect fled the area. Authorities say they received information the suspect was armed. Following a short search, officers found the man suffering from what appeared to be self-inflicted gunshot wound to the head. The man, who police say is in his 30's, was transported to Eskenazi Hospital in serious condition. cbs4indy.com

Waco, TX: Update - H-E-B Shoplifting Suspect Dies After Being Shot by Police The man that was shot by police yesterday at H-E-B in Waco has died. Randall Lance Hughes, 48, from Waco allegedly tried to steal $80 worth of brisket, and when two officers went to arrest the man, he became belligerent, pulled out a folding lock-blade knife and began to threaten them. One of the officers tased Hughes in order to subdue him but was unsuccessful. Hughes then became more combative, at which time the other officer discharged his firearm. He was taken to the hospital in critical condition but later died. kcentv.com
Salinas, CA: Police arrest 3 connected to two Don Roberto's Jewelry store Armed Robberies Salinas police say they've solved the two armed robberies at separate Don Roberto Jewelry stores. Investigators say they couldn't have done it without the help of the employees and witnesses who came forward. The first robbery happened July 3 at the location on East Alisal Street. Two armed suspects held up the store, threatening to kill a 4-year-old boy if they didn't get their way, police said. On July 20, the same suspects, robbed the same jewelry chain but at a different location. This time the two suspects pointed a gun at a pregnant woman, police said. kionrightnow.com
Albuquerque, NM: Murder conviction in Jewelry Store Killing Manuel Gardner, charged with robbing National Jewelry Buyers store on Coors Boulevard in the summer of 2013 and fatally shooting a store clerk, was convicted of first-degree murder and armed robbery in a trial before 2nd Judicial District Judge Jacqueline Flores. The jury heard five days of testimony and deliberated for two hours before returning the verdict against Gardner, 26, on Tuesday afternoon. abqjournal.com

Kings Beach, CA Serial Drugstore Robbery suspect arrested A man suspected of holding up the same drugstore in Lake Tahoe three times has been arrested. Peter Joseph Terry, 48, of Reno was arrested Tuesday and booked into Placer County jail in Auburn. His bail was set at $1 million. He is suspected of repeatedly robbing the same Rite Aid pharmacy in Kings Beach on North Lake Boulevard. His arrest came after he allegedly entered the pharmacy at 12:24 p.m. Tuesday and demanded narcotics. Terry is suspected of armed robberies at drugstores from Reno to the Bay Area over the past few months. sacbee.com

Seattle, WA: Thieves get away with $7,000 in Premium Liquor in 3 minutes It took just three minutes for thieves to steal $7,000 in premium liquor from the Ballard Liquor Store. Video shows the burglars prying the front door open wearing masks and gloves. Then they went right for the best stuff, quickly packing it into baskets and boxes. Mengstu's store is one of at least five liquor stores police believe may have been hit in the last few months in Seattle by the same well-organized band of burglars. kirotv.com
Garrett Co, MD: Maryland State Police investigating series of overnight Burglaries; NAPA, True Value and several others Maryland State Police troopers are investigating a series of commercial burglaries between the hours of 10pm and 6am Tuesday night into Wednesday morning. Troopers responded to the Napa Auto Parts in Grantsville for a reported burglary. The investigation showed a suspect entered the store forcibly and stole cash. A complete investigation revealed that Hardesty True Value, Straight 8 Billiards Pizza and Subs, Penn Alps Restaurant and Corner Market all had a suspect forcibly enter during overnight hours. your4state.com

Chattanooga, TN: Armed Robbery at Rugged Wearhouse near Hamilton Place Mall "They went in posing as customers and they ended up robbing the manager of the store at gunpoint," Officer Frazer explained. " One occupies a clerk while the other pulls a gun on the manager at the store safe. A similar plot played out in June at the Collegedale Dollar General. "We believe this couple may also be responsible for some other robberies that occurred over the past month or so," Frazer confirmed. wrcbtv.com
Hancock Co, OH: Circle K District Manager Indicted for $250,000 theft A Circle K district manager was indicted Tuesday by a Hancock County grand jury on a charge of stealing money from the company. Donna F. Rexroad, 50, was charged with a third-degree felony count of theft. Between Jan. 6, 2011 and Feb. 2, 2015, she allegedly stole about $250,000 from the company, according to Assistant Prosecuting Attorney Elizabeth Smith. Funds were deposited in Hancock County, which resulted in the charges being filed in this county. thecourier.com

Grand Rapids, MI: Police seize knockoff clothes at 10 Michigan malls What began as a probe into tobacco tax violations has expanded into a far-reaching investigation of counterfeit clothes sold at 10 Sleeping Tiger Imports stores across Michigan. Michigan State Police detectives seized more than 6,400 products it says are illegal knockoffs of brands popular with millennials – from Monster Energy T-shirts to Fox Head necklaces. "They were selling hats, shirts, sweatshirts, necklaces, patches that we know through our training and experience that are not licensed or sanctioned to be sold,'' said Sgt. Karl Schmitz, a detective with the Michigan State Police Tobacco Tax Enforcement Team. wzzm13.com
Hilltown, PA: Burlington Coat LP busts Truck Driver for Cargo Theft Hilltown police went to the Burlington Coat Factory after receiving a report of a theft, and determined that on two occasions between May 27 and June 8, various unspecified items had been stolen from delivery trailers bringing merchandise to the store. During the subsequent probe, investigators managed to obtain nearby security video which showed the driver of a tractor trailer get out of his truck cab, go into the trailer and remove a box of items, then later dump the empty box behind a neighboring store, police said. thereporteronline.com

Miami, FL: Burt's Jewelers employees Pepper Sprayed during mid-day $50,000 Armed Robbery

Millburn, NJ: Saint Laurent store in The Mall at Short Hills reports the theft of 2 handbags valued at $3,540

Dallas TX: 20 Mile Police chase ends with the arrest of 2 Armed Robbers of QT store

Palm Beach Gardens, FL: Purse snatched from car at gas station contained $60,000 in gold coins

Fort Myers, FL: 9 reported business Burglaries in past 4 weeks

Bowling Green, KY: Police seeking 3 men in connection to stolen Credit Cards used at Walmart

Osceola Co, MI: Deputies arrest man wanted in over 30 Burglaries

Westerfield, NJ: Three Men Wanted for Stealing $4,700 Worth of Jeans

Edgewater, FL: Suspect sought in credit card fraud case


Robberies and Burglaries
● Aunties Market – Holyoke, MA – Armed Robbery/ Shots Fired
● California/Andover mini-mart – Seattle, WA – Armed Robbery
● CVS – Kokomo, IN – Robbery
● CVS – Jefferson Co, AL – Robbery
● Dollar General – East Taylor, PA – Theft
● Exxon – Clarksville, TN – Armed Robbery
● QT – Dallas, TX – Armed Robbery
● Rugged Warehouse – Chattanooga, TN - Armed Robbery
● Sprint – Loveland, CO - Burglary
● Strike Zone Fishing – West Melbourne, FL – Burglary/ over $10,000
● Walgreens – Wake Co, NC - Robbery
● Wayside Foods – Cairo, GA – Robbery
● 7-Eleven – Salem, VA – Armed Robbery
● 49 Deli – Salem, NJ – Armed Robbery


Featured Job Listings
Sponsored by NuTech National
Feature Your Job Here For 30 Days -
70% Aren't On the Boards
NEW THIS WEEK -
VP of Sales/Client Relations
More details coming soon
Confidential - Retained Search
Nationwide
Gus Downing
VP of LP
Confidential -
Retained Search
Columbus, OH
Sandy Jackson Associates
Dir of AP, Global Ecommerce
Ralph Lauren
Greensboro, NC
Ralph Lauren
Dir AP
Saks Fifth Ave

New York, NY
Saks Fifth Ave


Territory LP Dir.
Burlington Stores
Los Angeles, CA
Burlington Stores
Dir. of Security/LP
Estee Lauder
Los Angeles, CA
Estee Lauder
Director of LP
Pacific Sunwear
Anaheim, CA
Pacific Sunwear
VP Supply Chain, LP & Safety
Ross Stores
Ft. Mill, SC
Ross Stores
Regional LP Mgr
Dollar General
Morgantown, WV
Dollar General
Regional LP Mgr
Dollar General
Pittsburgh, PA
Dollar General
Regional LP Mgr
Family Dollar
Philadelphia, PA
Family Dollar
Implementation Expert/Project Mgr
LP Software
Worth, IL
LP Software
Sales Representative
NuTech National
Maitland, FL
NuTech National

Limited Time Only - Post Your Multi-Unit LP jobs for FREE - Learn More Here

Daily Job Alerts


Appearing One Day Only
View our Internet Jobs Archives here
LP Supervisor
JC Penney
Augusta, GA
JC Penney
Dist LP Mgr
Kohl's
Las Vegas, NV
Kohl's
LP Specialist
Kroger
Irving, TX
Kroger
AP Manager in Training
Walmart
Grinnell, IA
Wal-Mart
AP Manager in Training
Walmart
Marion, IA
Wal-Mart
AP Manager in Training
Walmart
Glen Ellyn, IL
Wal-Mart
AP Manager in Training
Walmart
Mountain Grove, MO
Wal-Mart
Area Mgr AP
All facilities
Buckeye, AZ
Wal-Mart
AP Manager in Training
Walmart
Wahpeton, ND
Wal-Mart
LP Manager Hrly
Kmart
Bellingham, WA
Sears Holdings Corp
LP Manager Hrly
Kmart
The Dalles, OR
Sears Holdings Corp
AP Team Leader
Target
Indianapolis, IN
Target
ETL Assets Protection
Target
Conway, AR
Target
ETL Assets Protection
Target
Madison, AL
Target
AP Manager
Cabela's
Noblesville, IN
Cabela's
Regional LP Mgr
Food Lion
Loudon, TN
Delhaize America


Home of the Industry's Original
On the Move

Anthony Oropeza was named ORC Market Investigator for Victoria's Secret.

Post Your New Job or Promotion!
See all the Industry Movement


Your Career
Sponsor this section of the Daily
5 Famous Leaders on the Power of Mentorship Nobody learns in a vacuum. We don't just have all the knowledge we're ever going to need at one time, we learn from others and absorb their wisdom. Mentors can provide us with so much insight and helpful tricks for advancing our careers who wouldn't want one, or to be one? Lessons learned

That Moment When a Quiet Leader Outshines the Loud Ones There is no one right way to lead others. Different people, different organizations require different types of leadership. There are times when leaders will need to be quiet, letting their team of a-players get things done; here's when it's an advantage to be an introverted leader. Cool and collected

6 Ways Beloved Leaders Demonstrate Strength and Empathy Empathetic leaders motivate others by building relationships. Strong leaders have the grit to get things done and set visions into motion. Strength and empathy are both needed for a leader to persevere and succeed. Here are some ways to find out if you've got the strength and empathy needed. No panicking

4 Constructive Ways Leaders Can Handle Criticism Criticism is a part of leadership, if someone isn't giving you feedback, it may be time to tweak your leadership style. Take this criticism with objectivity and allow it to change you for the better. Here are some ways to handle criticism so that it guides you, not strikes you down. Own it and use it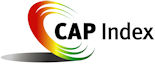 Tip of the Day
Sponsored by Vector Security
Sometimes the best reaction is no reaction as the old expression "Silence is Golden" is more applicable than most think. Especially in a situation where you're unfamiliar with the surroundings, the people, the cultural beliefs, or the boundaries. The key is having the self-discipline not to react or speak. It can help prevent you from going too far or showing anger and it just may keep you from destroying a relationship or your reputation. Reacting is easy – listening and bidding your time isn't.

Just a Thought,
Gus





Upcoming Events
---
Recruiting?
Get your job e-mailed to everyone... everyday
Post on our Featured Jobs Board!
Reach your target audience in 2015 every day!
Request our 2015 Media Kit
update account / change e-mail
unsubscribe FEEDBACK
www.downing-downing.com

Advertise With The D&D Daily




36615 Vine Street, Suite 103
Willoughby, OH 44094
440.942.0671
copyright 2009-2019
all rights reserved globally