The D&D Daily Mobile Edition
August 14,

2015



The LP Industry's #1 News Source - Informing, Educating and Instilling a sense of community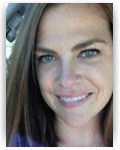 Jessi Dudley was promoted to Operations Manager for the Loss Prevention Research Council. Working for the organization for over a year now, she has been a tremendous asset and displayed an exemplary work demeanor. Jessi will continue to work at an executive level with Read, Chris and the Board of Advisors to help strengthen and grow the LPRC as they plan their member's support for the years ahead. She earned her Bachelor of Fine Arts in Photography from University of North Florida. Congratulations, Jessi!

News Brief
Sponsored by WG Security Products, Inc.
Fraud up 22% in UK first half of 2015
Fraud Barometer, which measures fraud cases with losses of $156500 U.S. or more reaching the UK courts, has found that the value of fraud rose by 22% in the first half of this year to $605.7m U.S. ($496.2m U.S. in the same period last year).* With 160 cases, fraud volumes remained virtually identical to the first half of 2014, meaning that the average value of fraud has increased from $3.1m U.S. to $3.75m U.S., a 21% increase.

The data shows a very marked increase in "middle man" fraud, up over 242% to 99m pounds, as criminals insert themselves into the supply chain. However, it is those in positions of responsibility and management who have driven the growth in fraud, accounting for over 68% of fraud by value in the first half of 2015, compared to only 22% in 2014. The barometer also reveals an explosion of cases in which individuals, betraying the trust of those closest to them, targeted their own relatives. Fraud on families by one of their own grew by 384% compared to the same period last year. Elderly relatives were some of the main victims, and had 1.7m pounds stolen from them by younger members of the family. retailfraud.com

California background check companies must comply with both Investigative Consumer Reporting Agencies Act (ICRAA) and the Consumer Credit Reporting Agencies Act (CCRAA) An agency that furnishes a report containing both creditworthiness information and character information, and the person who procures or causes that report to be made, can comply with each act without violating the other," Willhite wrote. "Therefore, we can­-and must-give effect to both acts. law.com

LPRC /Target Innovation Lab Meeting
This week members of the Target Corporation stopped by the Innovation Lab to discuss current involvement with the LPRC. Dan Geiger, Director, and Ashely Petzold, Vice President, discussed with our team how the LPRC could help Target with their current Asset Protection measures and processes.

Eleven percent of Apple's U.S. retail workers are African American - First Time Ever Report - 'Inclusion Inspires Innovation' - What's Your Company's Diversity Report? And more importantly What's Your Department's Diversity Report? Up to now, a major question about Apple's workforce demographics has been how does the diversity of the main company compare to workers in its retail stores. Today Apple answered that question in its diversity report - 'Inclusion inspires innovation'. For the first time, Apple broke out retail workers and retail leadership:

● 30 percent of Apple's retail workers and 32 percent of its retail leadership globally are female.
● In the U.S., 11 percent of its retail workers are African American, 15 percent are Hispanic, seven percent are Asian and 56 percent are white
● As for its retail leadership in the U.S., 69 percent are white, nine percent are Hispanic and five percent are Asian and African American.

Also for the first time, Apple disclosed its EEO-1, a government report on the demographic breakdown of its U.S.-based workforce. From counting just those in the "sales" category (which may not exactly match with retail staff and likely includes corporate sales - Apple says in its diversity report that it doesn't think the EEO-1 best reflects its organization):

● 12 percent - or 2,280 - of its 19,210 sales employees are African American
● 47 percent of all of Apple's 4,809 African-American workers are in sales positions.
● 33 percent of Apple's 17,165 female workers in the U.S. are in sales.

Overall, Apple reported that 69 percent of its global workforce is male, compared to 70 percent last year. In the U.S., its workforce is 54 percent white, 18 percent Asian, 11 percent Hispanic and eight percent black.

Apple's VS. NRSS Diversity Report Results

The National Retail Security Survey reported the following results in their section on "Groups Represented in Positions of LP Management or Higher". Here's how their results compare to the survey done by Apple:

● Retailers surveyed reported an average of 23.1% of LP Manager-level or higher staff positions are filled by women.
● Apple reported that females make up 30% of their retail workers and 32% of their retail leadership globally.

● An average of 7.7% of African-Americans constitute LP Manager-level or higher staff among retailers surveyed.
● Apple reported that in the U.S., African Americans make up 11% of their retail workers and 5% of their retail leadership

● Latinos make up almost one in 10 (9.7%) manager-level or higher staff within retail LP teams.
● Apple reported that in the U.S., Latinos make up 15% of their retail workers and 9% of their retail leadership

● Fewer Asian-Pacific individuals currently staff manager-level or higher positions within LP among retailers surveyed (average of 2.6%).
● Apple reported that in the U.S., Asian-Pacific individuals make up 7% of their retail workers and 5% of their retail leadership

How does your store or LP department rank in their diversity report? siliconbeat.com

The biggest booths at ASIS 2015 - Protection 1 to 'make a splash' again Protection 1 is increasing the size of its booth at ASIS, from 800-square-feet in 2014 to 3,000-square-feet this year. "This year we're going back to a large booth," Lisa Ciappetta, senior director marketing & technology at Protection 1, told Security Systems News. Protection 1 had a large booth in the past, when it was trying to "make a splash" and get brand recognition, Ciapetta said, but the company "took a step back" in 2013. "What we decided to do for the next couple of years [after 2013] was scale down the booth size, but what we did in tandem was create a [separate, branded] meeting space," she said. At this year's show, the booth is growing to incorporate that meeting space. securitysystemsnews.com

Lumber Liquidators Former Chief Merchant Says Class Law Suit Doesn't Implicate Him The former chief merchandising officer at Lumber Liquidators Holdings Inc. urged a Virginia federal judge Thursday to dismiss complaints against him in a proposed class action alleging the company committed securities fraud by hiding sales of illegally harvested wood and cheap, toxic floors. law360.com

Stores Suffer From a Shift of Behavior in Buyers
Millennials - the 20- and 30-something consumers whom marketers covet - would rather spend their hard-won cash on out-of-town vacations, meals with friends, gym memberships and, of course, their smartphones, many surveys suggest. Even back-to-school sales are failing to spur a summer shopping frenzy, though consumers may have delayed their spending this year after a number of states pushed back their three-day sales tax holidays from July into August.

The shift in consumer mind-sets, especially among younger consumers, is hurting major department store chains like Macy's and Kohl's. But even upscale retailers are facing some trouble. Foreign tourists are spending less in the United States, their purchasing power crimped by the strong dollar. China's recent devaluation of its currency is likely to reduce spending by Chinese tourists, who have become big spenders, especially in major cities like New York or Los Angeles.

"Where the consumer is spending," Mr. Lundgren said, "is in automobiles. It's in housing. It's in health care. It's in certain apps that they're downloading." Of course, Americans have not stopped spending on goods - far from it. But when they do, they are increasingly buying online. nytimes.com

Family Dollar fined over blocked exits by OSHA - $72,000 Family Dollar Stores of Connecticut has been fined over blocked exit routes at one of its Bridgeport stores. The federal Occupational Health and Safety Administration inspected the store at 1175 State St. in Bridgeport on April 6 and cited the company for two repeat and three serious violations of workplace safety standards. The company will be fined $72,000.

The April 6 inspection found that the emergency exit route through the storeroom was blocked by carts and boxes of merchandise. Boxes were not properly stacked and secured to prevent them from sliding or collapsing on employees. In addition, the storeroom's exit doors were not clearly marked; a helium gas cylinder used to inflate balloons was not secured to prevent it from falling ; and an aluminum ladder was stored against an electrical panel. oshatoday.com

Authorities: Shoplifting, robbery 'happening more frequently' in Victorville There's a string of shoplifting and robbery crimes, authorities said. "This seems to be happening more frequently at the various department stores and grocery stores in the area. It happens almost every day at one of the Wal-Marts." Burgess said that Wal-Mart and Kohl's seem to get hit the most. vvdailypress.com

Southeastern Grocers shakes up operations, management personnel Southeastern Grocers is undergoing a number of restructuring moves including a new divisional structure for Bi-Lo. Southeastern Grocers is parent of the Winn-Dixie, Bi-Lo and Harveys chains. The Bi-Lo banner will be split into Bi-Lo East and Bi-Lo West. supermarketnews.com

Stein Mart to open 9 stores this fall & 12 in 2016 - Entering Detroit & Long Island markets

Quarterly Same Store Sales Results
Nordstrom Q2 comp's up 4.9% with sales up 9.2%
Canadian Tire Q2 comp's ---, with sales up 3%
Party City Q2 comp's up 1.2% with revenue up 0.8%
Christopher & Banks Q2 comp's down 12.4%
All the news - One place - One Source - One Time
The D&D Daily respects your time
& doesn't filter retail's reality

Report Your News!
(content subject to approval)



Retail Fraud - New York
- Sept. 24th

The five strategies you need to reduce CNP fraud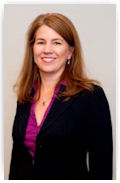 Lisa Bolton, Director of Operations and Finance at FSW, is joining us at Retail Fraud – New York on 24th September.

Over the last three years, FSW has experienced a growth rate of 134% in credit card transactions. Yet during this same period, their transaction decline rate decreased by 80%, and their fraud chargeback rate decreased by 50%. In her presentation 'The five strategies you need to reduce CNP fraud', Lisa will be sharing with delegates her experiences of combatting CNP fraud at FSW.

In a separate session, we are delighted that Lisa also plans to lead a Retailer-only Roundtable, limited to 15 delegates*, on the topic of partnering with law enforcement to reduce CNP Fraud. In a confidential environment retailer delegates will have the opportunity to share experiences in reporting and prosecuting crime and Lisa will lead a discussion on approaches and strategies that achieve successful prosecutions. Lisa appeared in court earlier this year as a witness in a criminal trial, whereby the defendant was found guilty on 22 of 23 counts of fraud.

Retailers, join us at Retail Fraud – New York! To obtain your VIP Access All Areas Delegate passes, free of charge, simply register online. The pass gives you access to all presentations, roundtables, discussions and networking sessions as well as free refreshments throughout the day and an excellent, hot lunch.

Make sure to claim your free pass today

Gus Downing, Publisher & Editor of the D&D Daily will be there covering the event and engaging with attendees. Adding his insight and comments throughout the event Gus will be actively participating in the sessions and ensuring the day drives value for all the attendees.

*Places on Lisa's Roundtable are limited so book your place here.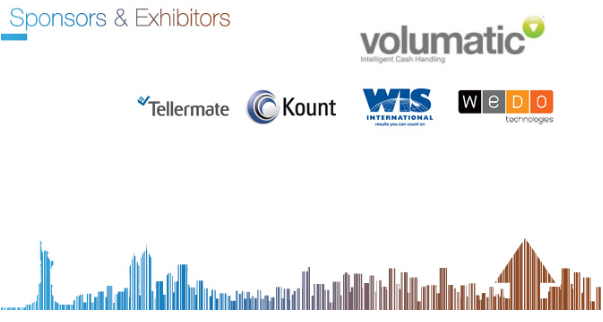 Penn Station President Looks Back at Lessons Learned from Their 2012 Data Breach - One of the First Retailers Hit "I wish I would have known how sophisticated and how ramped these attacks are," Dunaway says. "Looking back, I wish we had spent a lot more time educating our franchisees about the severity of all of this. ... Once they understood the ramifications, they changed what they were doing as well and how they viewed cybersecurity." At the time of Penn Station's breach, Dunaway was forthcoming with the media, Penn Station's customers and Penn Station's franchisees about the incident (see Learning From a Breach Response).

"Early on with our attorneys, I had some really strong debates about what we would and would not share about the attack," he says. "But after 26 years in business, Penn Station had a really good reputation, and I wasn't going to let a criminal element take charge of that and ruin it." "We now work with a third-party organization for our point-of-sale security," he says. "They monitor our activity, and that's what they do for a living." careerinfosecurity.com

EMV migration slows even as deadline looms
Progress toward EMV compliance has slowed in 2015 as issuers and merchants deal with a range of technical, logistical, and educational challenges, according to a new research note from Mercator Advisory Group. "Migrating to EMV: The (Not So) Final Countdown" includes an updated outlook for EMV credit card issuance and point-of-sale reterminalization, and provides an overview of the trends and challenges currently constraining the U.S. migration to EMV. mobilepaymentstoday.com

Square will absorb its customers' liability for fraud during EMV shift Today, payments processing company Square, founded by Twitter co-founder Jack Dorsey, said it wants to try to speed that adoption rate up in the next month or two, and hopefully convert some businesses to Square's platform. To do this, Square has promised to cover any faulty charges that a business incurs if the business has already pre-ordered its latest card reader, set to launch in the fall. Of course, if any fraud occurs with an EMV card at an EMV-compliant terminal, the liability for those charges goes back to the card issuer as normal. arstechnica.com



What is the Real World Smart Store?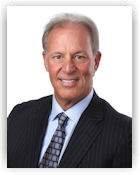 By Michael T. Grady
Executive Vice President
Vector Security
Through online shopping, retailers can analyze how customers shop and customize their site and the overall shopping experience to meet the demands of their customer. The real world smart store is no different. Using IP video surveillance and analytics on a secure network, retailers can glean a wealth of consumer behavior intelligence that can be used to improve the overall customer experience, optimize store layout and mapping, and drive business decisions that can improve the bottom line.

That customer behavior intelligence includes valuable information such as footfall, repeat versus new customers, and average number and duration of visits. Meanwhile, applications that were traditionally used for loss prevention, like video and POS data, can reveal insights to customer traffic, purchase habits, staffing, employee training issues, and conversion ratios. Cameras can also track patterns like how customers move through the store, where they tend to linger and how long they stay. These insights help retailers make more targeted marketing, merchandising, loss prevention and overall business decisions that support the company's objectives.

Read more here.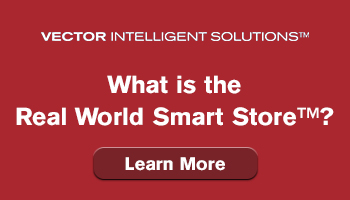 Vendor Spotlight


The Zellman Group Legal Team Spotlight
The civil recovery statutes are frequently under scrutiny as a result of abuses in the industry. There have been several attempts to repeal or change these statutes this year. Repeal or significant change to the statutes will adversely impact Loss Prevention departments. The Zellman Group is managed by retail executives with intimate knowledge of Loss Prevention in the retail and food service sectors. The Zellman Group continues to work closely with state Retail Merchant Associations to ensure the protection of current recovery statutes. The Zellman Group is a leader in Risk Adverse Civil Recovery. Staying true to this approach, The Zellman Group is PCI compliant and maintains an SSAE 16.

The Zellman Group's Risk Adverse approach to Civil Recovery is lead by our Chief Counsel, Michael Ira Asen with our extended team of attorneys.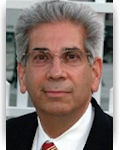 Michael Ira Asen, is licensed in the states of New York and New Jersey. He is admitted to practice in the United States Supreme Court, the United States Courts of Appeal, Second and Third Circuits, the United States District Courts for the Southern District of New York, Eastern District of New York and New Jersey. Mr. Asen has more than 40 years of legal practice. He has an AV Preeminent Peer Review Rating, the highest professional rating available to lawyers by Martindale-Hubbell.

Our attorneys include:

| | |
| --- | --- |
| ● | Ronald D. Halpern was admitted to the Minnesota Bar 1974; he was admitted to both the California Bar and to the Washington D.C. Bar in 1978. He is also admitted to the U.S. Court of Appeals, 9th Circuit. Mr. Halpern is a graduate of Princeton University, cum laude. California civil recovery cases are reviewed and managed by Mr. Halpern. |
| ● | Martin J. Horn was admitted to North Carolina Bar in 1991. Mr. Horn is admitted to practice in Federal Court. All North Carolina civil recovery cases are reviewed and managed by Mr. Horn. |
| ● | A. Craig Abrahamson was admitted to the Minnesota Bar in 1979, admitted to the Oklahoma Bar in 1982 and admitted to Missouri Bar in 1991. Mr. Abrahamson is AV Preeminent Peer Review Rated by Martindale Hubbell. |
| ● | Alan Scheinthal was admitted to Texas Bar in 1985. Mr. Scheinthal is AV Preeminent Peer Review Rated by Martindale Hubbell. |
| ● | Christopher M. Boedefeld was admitted to the Missouri Bar in 2004 and the U.S. District Court Eastern Division of Missouri in 2009. |
| ● | Matthew Baker was admitted to the Kentucky Bar in 1986. |
| ● | Robert T. Collins was admitted to the Puerto Rico Bar in 1990 and the U.S. District Court, Puerto Rice and U.S. Court of Appeals, First Circuit in 1994. |
| ● | Alexander R. Ferrante was admitted to the Pennsylvania Bar in 1985, admitted to the Connecticut Bar in 1985 and admitted to the New Jersey Bar in 2006. Mr. Ferrante is AV Preeminent Peer Review Rated by Martindale Hubbell. |
| ● | Marc Lazenby was admitted to the West Virginia Bar in 1992. |
| ● | Thomas Napierala was admitted to Wisconsin Bar in 1990. Mr. Napierala is AV Preeminent Peer Review Rated by Martindale Hubbell. |
| ● | Mark A. Nelson was admitted to Florida Bar and the U.S. District Court, Middle District of Florida in 1987. |
| ● | Thomas Yeager was admitted to Maryland Bar in 1990. |
For more information, please contact us a sales@zellmangroup.com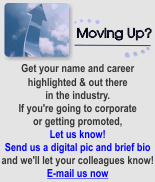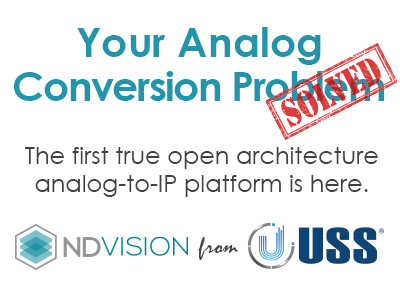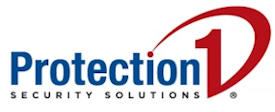 Protection 1 is a national leader when it comes to delivering retail business security that does more for you. With a reputation for exceptional customer service, Protection 1 has the breadth and depth of experience to serve needs ranging from burglary protection and fire monitoring to access control and state-of-the-art event triggered video solutions. In this LPNN interview, Rex Gillette, VP Retail Sales, talks about Protection 1's recent acquisitions and how it plays into the overall strategy of the company, while Les Paul Vernon, VP Enterprise Solutions, talks about some of the Managed Services Protection 1 offers, such as their security-only network.

---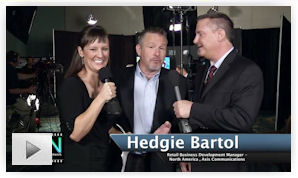 As the solution-provider portion of "Live in Long Beach" at NRF Protect concludes, Hedgie Bartol, Axis Communications, crashes the MC party, joining Amber and Joe to chat about megapixels, leadership forums and Hollywood celebrities.
Solution Providers, have a video or commercial you want to publish? Contact us.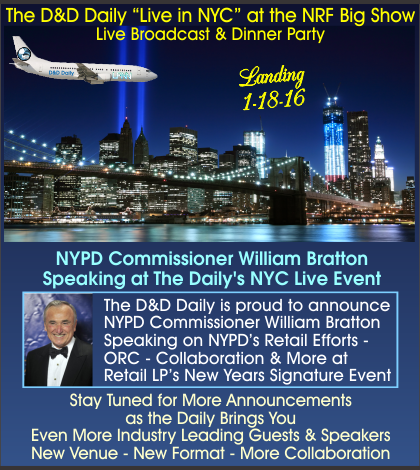 Canadian Push
Sponsored by Vector Security
Canada's London Drugs post 'Assistant General Manager - Loss Prevention Manager' position in Vancouver, BC - The #2 LP position in company Reporting to the General Manager - Loss Prevention for the company this is the number two position. The Assistant General Manager, Loss Prevention is a senior management position responsible for meeting company objectives in all areas of retail Loss Prevention and security for London Drugs. This includes LP Operations, Investigations, Asset Protection and Physical Security of all locations and business units.
London Drugs is 100% Canadian owned and is focused on local customers' satisfaction. Across Alberta, Saskatchewan, Manitoba and British Columbia, London Drugs' 78 stores employ more than 7000 staff dedicated to providing our customers with a superior shopping experience. londondrugs.com

Sephora continues to expand beauty presence in Canada Sephora, the leader in specialty retail and e-commerce, continues to revolutionize the Canadian retail landscape with the launch of a newly optimized Canadian Sephora.ca experience and the opening of a distribution centre. equities.com

Saks OFF 5TH to open 8 Canadian stores in 2016, plans 25 by 2021 - This means LP Jobs Saks OFF 5TH's first Canadian locations will include a 28,000 square foot location at Tanger Outlets Ottawa, a 32,500 square foot store at Outlet Collection at Niagara in Niagara-on-the Lake, Ontario, as well as a 35,000 square foot location at Vaughan Mills, just north of Toronto. All locations will open in the spring of 2016, along with full-priced Saks Fifth Avenue stores at Toronto Eaton Centre and Sherway Gardens. retail-insider.com

Nordstrom plans 9 stores for Canada and 12 to 15 Rack stores

Strellson Plans Substantial Canadian Expansion

Herbal Magic closes stores across the country


Retail Fast Facts: July 2015

Highlights:
● Total monthly retail sales changed by 1.2 per cent over the comparable month last year.
● Total sales excluding food, automotive and gasoline changed by 3.8 per cent over the comparable month last year. Read more

Cargo theft crackdown urged in Atlantic Canada
Cargo theft in New Brunswick is resulting in businesses losing "tens of millions" of dollars annually and holds the potential to force companies out of business, says the executive director of the Atlantic Provinces Trucking Association. Cargo theft is costing the Canadian economy "billions of dollars" annually, says the Insurance Bureau of Canada. (Nampa PD/The Associated Press. The trucking association, the RCMP and the Insurance Bureau of Canada launched a new reporting program for cargo theft in Atlantic Canada on Wednesday. The reporting program hopes to raise awareness about the crime and bring together stakeholders to crack down on it. A similar reporting database in Ontario last year helped lead to the recovery of $1.4 million in stolen goods. cbc.ca

Two male credit card fraudsters hit two stores in Brockville, On. - Police looking for suspects Two males with French accents tried to use a credit card to purchase high-end tools at the Canadian Tire store in the city on Wednesday afternoon. City police had indicated on Wednesday that fraudulent credit cards were used at Superstore on Tuesday to try to purchase VISA cards. A black SUV-type vehicle with Quebec plates was involved. There were two male and one female suspects. insidebrockville.com

Toronto, CN: Dangerous Prescription drug Fentanyl stolen Toronto Police are warning the public after fentanyl patches were stolen from a car on Tuesday. Approximately 20 prescription fentanyl patches were stolen in the Yonge Street and Finch Avenue area. The police say the drug can be fatal when the patch is altered. Fentanyl is an opiate used to relieve pain. myinforms.com

Ottawa police lay charges against Hazeldean Mall robbery suspect Ottawa police have charged a man who allegedly walked into a jewelry store in the Hazeldean Mall, smashed a display case with a hammer and threatened to kill a witness. At one point during the robbery, police say, the man revealed a handgun tucked into the waistband of his pants. The man then fled to a waiting vehicle with another person behind the wheel and drove off. metronews.ca

Two men sought for Vaughan grocery store theft Crime Stoppers of York Region is asking for the public's help in finding a pair of men who shoplifted from a Longo's grocery store in Vaughan on July 1. One of the suspects stole a large number of baby formula packages hidden in orange shopping bags and under his coat, walking out while the other suspect appeared to act as a lookout. toronto-easy.com

e-commerce

Sponsored by The Zellman Group
Kering's Gucci wins a round barring Alibaba merchants' from selling fakes Kering's Gucci America and other units won a U.S. court order barring sales of counterfeit goods by merchants on Alibaba Group Holding Ltd.'s e-commerce site. Alibaba, accused in the trademark-infringement lawsuit of facilitating sales of illegal goods, isn't directly affected by the temporary restraining order issued Thursday by a Manhattan federal judge.U.S. District Judge P. Kevin Castel also ordered that financial records be turned over to Kering. The Alibaba vendors covered by the order include Brand Bag Boutique, Yun Mi's Store, Kou Kou Dai (Buckle and Pocket), Europe and E News, Picasso Trend, Lehui Textile Behalf and Amy Luxury Goods, among others. internetretailrer.com

NRA releases mobile payments guide for restaurateurs The National Restaurant Association has released a guide focused on the future of mobile payments technology and its important growth in the restaurant industry, according to a recent report. The guide is titled, "Mobile Invasion: Mobile Payments in Restaurants" and focuses on research and tools that help restaurant owners understand the advantages of implementing mobile payments in order to grow their business. mobilepaymentstoday.com

New titan in the mobile payment wars
Samsung Electronics Co. on Thursday announced Samsung Pay, a mobile payment service that will let customers pay with their phones at nearly any credit-card terminal. Samsung is using a new technology called "Magnetic Secure Transmission" that will allow Samsung Pay phones to communicate with the magnetic strip reader typically found in credit card terminals around the country. retailingtoday.com

Nordstromrack.com/HauteLook sales up 50% for second consecutive quarter

Alibaba Adds Macy's To Its Online Retail Platform

Kohl's bets big on buy online and pick up in store

Square Adds Instant Deposit For All Merchants

"Fraud is not a person - it is a dynamic grouping of statistics that deviate from the norm."
Stuart B. Levine, CFI, CFCI
CEO, The Zellman Group & Zelligent

ORC News
Sponsored by NEDAP
Tallahassee, FL: Massive Shoplifting Ring busted, targeted nearly 100 Grocery Stores A massive shoplifting ring targeting North and Central Florida grocery stores has been busted. Attorney General Pam Bondi and Marion County Sheriff Chris Blair announced the arrests of five suspects Thursday. According to arrest warrants, the suspects stole more than $50,000 worth of beauty, dental care, medical and other products from Publix and Winn-Dixie stores and then sold the items on eBay. "This unsophisticated, yet massive effort to sell stolen goods online has produced strong evidence for my statewide prosecutors to bring charges against these individuals in connection with shoplifting products from nearly 100 Florida grocery stores," said Bondi. Each time, between $100 to $1,400 worth of products was allegedly stolen including whitening dental strips, electronic toothbrushes, shaving razors, allergy medicines, batteries and more. Most of the shoplifting occurred in June and July of this year. After identifying the suspects, undercover detectives were able to track eBay user identification information to determine that items being sold through the suspects' eBay accounts matched the items stolen from the grocery stores. myfloridalegal.com
Beachwood, OH: Man fraudulently charges $12,000 at Saks in Beachwood Place Mall About 6:15 p.m. August 7, officers responded to the Saks Fifth Avenue department store at Beachwood Place Mall for a report of fraudulent credit card charges. Officers learned that a man had used a fraudulent credit card to make several purchases at the mall. The man was identified and arrested. The fraudulent charges totaled over $12,000. cleveland.com

Pickpockets and Purse Thieves Targeting I-94 across Michigan, Indiana and Illinois Police say the perpetrators are seasoned professionals. Kalamazoo Co Undersheriff Paul Matyas says the crimes have been occurring since 2012. The thieves focus on Interstate 94, also hitting restaurants in Indiana and Illinois. Deputies say the thieves are targeting people who put their purses on the back of their chairs, and when you're not paying attention, that's when they reach in and make off with your wallet. "Right after they get that, they go to the nearest big box store and they use the credit card as quickly as they can and then they just take the purse and pitch it out the window," said Matyas. wwmt.com


Oro Valley, AZ: Police identify suspects in Marshalls shoplifting case The Oro Valley Police would like to thank the public for their assistance in the Marshalls shoplifting cases from June 6 and June 16. The suspects have been identified as Esteban Morales and Angelina Robles. Morales was arrested and charged with two counts of aggravated shoplifting and one count of shoplifting with an artifice, which are all class four felonies. Robles has three shoplifting related misdemeanor charges pending. tucsonlocalmedia.com
Do you have an ORC case to share?
Share your ORC news and help the industry grow


Retail Crime News

Sponsored by Security Resources
Beech Grove, IN: Police identify man who shot himself after shoplifting incident Beech Grove police say a man shot himself in the head after a shoplifting incident at an area Walmart store. Asset protection associates and an off-duty Marion County sheriff's deputy escorted two men-later identified as Gillace Samples, 42, and Johnny Maxey, 42-to the loss prevention office just after 11 a.m. Thursday. Samples pulled a handgun and left the store. The deputy chased after him on foot, as did officers from the Beech Grove and Indianapolis Metro Police. Witnesses helped officers find Samples hiding in the bathroom at a Chinese restaurant near the Walmart. While police moved in to arrest Samples, he shot himself in the head. Police said he remained in critical condition Thursday. According to Beech Grove police, Samples had two outstanding warrants: one for a parole violation and another for begin a serious violent felon in possession of a firearm in connection with a July 29 shooting in Indianapolis. Maxey, the second man in the case, was arrested and charged with theft. fox59.com
Violence leads Beech Grove's Mayor to declare Walmart public nuisance The Beech Grove Walmart already has a bad reputation after the infamous video of two woman fighting in the shampoo aisle went viral. The mayor says he has had enough of the issues and is sick of Walmart tainting his city's reputation, declaring them a public nuisance for the first time. "There is a 10-day grace period. Then after that, we will issue them a ticket every time we go down to Walmart for being a nuisance. The intent is to discourage the behavior," the mayor said. wafb.com

Mall in Albany, NY locked down because of Shooting - reported 11:50 last night Colonie Center is on lock down as police search for a possibly armed suspect. Police are searching the area of Wolf Road for the suspect. A New York State Police helicopter is also searching from above. A victim was taken to Albany Medical Center Thursday night after being shot near the mall, according to police. Mall security would not give any details about what happened, but they said the mall was starting to close as the incident occurred. The suspect is still on the loose. Police have not released any suspect information, yet. wsav.com

Palo Alto, CA: Suspects net 22 iPhones in 30-second heist of Apple store Police continued their search today for four men who dashed into a downtown Apple Store and stole 22 iPhones in 30 seconds. The suspects stole $16,000 worth of cellphones on Tuesday from the store at 340 University Ave., according to patrol Sgt. Wayne Benitez. Detectives are working with Apple security to see if the incident is connected to similar shoplifting cases in the Bay Area and also reviewing surveillance video from surrounding streets to see if the suspects left the area in a car, Benitez said. No one was injured. mercurynews.com

San Diego, CA: Four "takeover" robbery suspects arrested Four men accused in a string of takeover-style armed robberies in North County since March were arrested during early-morning raids Wednesday, authorities said. More than 30 police officers, detectives, and sheriff's deputies simultaneously raided four separate addresses. Two of the robberies occurred in Oceanside, one at a GameStop on Aug. 5 and the other at Oceanside Pharmacy on July 10. The other heists were in Vista, at a GameStop on July 15 and at Sunny's Beauty Supply and Salon on March 18. The robbers brandished firearms, then restrained victims with zip-ties and forced them into other rooms. sandiegouniontribune.com

Scranton, PA: Woman shot pepper spray at TJ Maxx Loss Prevention Agent A Scranton woman sprayed pepper spray at security officers who tried to take her into custody for shoplifting on Wednesday. Jennifer Bell, 39, was detained by store security at T.J. Maxx in Arena Hub Plaza on Wednesday afternoon after she allegedly stole $474.94 worth of merchandise. Security officers told police that when they escorted Bell into the store's security office, she sprayed pepper spray at them and attempted to flee. The officers managed to restrain Bell, police said. citizensvoice.com

Durham, NC: Burglar charged with stealing power tools at Lowe's Authorities in Durham have arrested a man who allegedly stole power tools from a Lowe's hardware store. Investigators said they located 24-year-old Alexey Alexandrovich Vasilyev of Chapel Hill Thursday, who was wanted in connection with a burglary at the store in the 4400 block of Fayetteville Road last month. Police say a man broke two glass doors and entered the business around 3 a.m. on July 23. He then fled with several power tools. abc11.com
Newport News, VA: $3K reward put on gun theft from police supply store The incident happened in June at the Quartermaster Police Supply on Warwick Boulevard. Police say the suspect forced his way into the store and took three guns. Newport News police, the Bureau of Alcohol, Tobacco, Firearms and Explosives and the National Shooting Sports Foundation have put a $3,000 reward on any information that leads to an arrest. wavy.com

Jacksonville, FL: 12-year-old arrested for crime spree across Duval County A 12-year-old is accused of a crime spree across Duval County which ended with inappropriately touching a woman, who he then robbed. Jacksonville Beach Police have arrested Kaleb James Herron. Herron allegedly broke in to several cars in Neptune Beach and stole a bicycle to ride over to Jacksonville Beach. He's accused of stealing a toy gun from a Dollar General as well as cologne and other items from Walgreens. Police say Herron then slapped the rear end of a woman walking on 2nd Street South, demanded money, and pulled up his shirt to reveal the handle of the toy gun. wokv.com

Operation targets credit card skimmers in Ventura County Officials from more than a dozen agencies fanned out Thursday to inspect gas pumps throughout Ventura County and found three devices used to steal credit and debit card numbers. vcstar.com

Laredo, TX: Police searching for Shoplifter who Assaulted an LP Agent Laredo police said this week they need the community's help to track down a shoplifter who assaulted a loss prevention officer at Wal-Mart. The case was reported at about 8 p.m. July 30. Police arrived at the store, 5610 San Bernardo Ave., and met with a loss prevention officer who stated that he had been assaulted during a theft, reports state. lmtonline.com

Cedar Rapids, IA: Toys R Us Burglar ends up in the Trash Bin A Cedar Rapids man's failed getaway from a burglary landed him in a trash bin and police custody. According to the Linn County Attorney's Office, police were called to Toys R Us around 3:30 a.m. Friday for a burglary alarm. Responding officers found 33-year-old Danny A. Akers in a garbage receptacle. Police said Akers had stolen more than $1,000 worth of merchandise from the toy store and attempted to exit through a chute, which deposited him in the trash bin. Akers was arrested and faces charges of third-degree burglary and second-degree theft. kcrg.com

Two men busted at Ocean State Job Lot's using fake credit cards in Marlboro

Mount Pleasant, WI: Herslof Opticians gave employee 2nd chance after $2,500 theft, this time she stole $5,000

Lubbock, TX: Woman accused of hitting Officer with Vehicle during Burlington Coat theft

Charlottesville, VA: Police Search For Man Suspected in Credit Card Fraud Investigation

Colerain Twp, OH: Zale's employee Admits to $2,800 theft

Panama City Beach, FL: Reed's Jewelers in Pier Park, was the victim of an Armed Robbery

Lexington, KY: Kay Jewelers in the Fayette Mall reports a Distraction Theft, merchandise valued at $2,499

Chattanooga, TN: Kay Jewelers in the Northgate Mall reports a Grab and Run, merchandise valued at $6,999

Ephrata, WA: Repeat Walmart shoplifter faces jail time for $1,000 theft

UK: International Marine Contractors Association to stage Competence Seminar in Aberdeen


Robberies and Burglaries
● AT&T - Wichita, KS - Armed Robbery
● Byrne Dairy - Elmira, NY - Armed Robbery
● Cash Express - McCracken Co, KY - Armed Robbery
● Circle K - Yuma, AZ - Armed Robbery
● CVS - Ferndale, MI - Robbery
● CVS - Jefferson Co, AL - Armed Robbery
● Dollar Tree - Dover, DE - Armed Robbery
● Plaid Pantry - Beaverton, OR - Robbery
● Smile Line - Panama City, FL - Armed Robbery
● Sports Chalet - Bakersfield, CA - Armed Robbery
● SweetFrog - Alexandria, VA - Robbery
● Tesco Express - Crowle, UK - Armed Robbery
● Tes Mart - Lockeford, CA - Robbery
● Verizon - Michigan City, IN - Armed Robbery
● Walgreens - Memphis, TN - Armed Robbery
● 745-CASH - Memphis, TN - Armed Robbery
● 7-Eleven - Lockport, NY - Armed Robbery
● 7-Eleven - Salem, VA - Robbery
● 7-Eleven - Arlington, VA - Robbery
● 7-Eleven - Denver, CO - Robbery


Featured Job Listings
Sponsored by NuTech National
Feature Your Job Here For 30 Days -
70% Aren't On the Boards
NEW THIS WEEK -
VP of Sales/Client Relations
More details coming soon
Confidential - Retained Search
Nationwide
Gus Downing
Dir of AP, Global Ecommerce
Ralph Lauren
Greensboro, NC
Ralph Lauren
Dir AP
Saks Fifth Ave

New York, NY
Saks Fifth Ave


Territory LP Dir.
Burlington Stores
Los Angeles, CA
Burlington Stores
Dir. of Security/LP
Estee Lauder
Los Angeles, CA
Estee Lauder
Director of LP
Pacific Sunwear
Anaheim, CA
Pacific Sunwear
VP Supply Chain, LP & Safety
Ross Stores
Ft. Mill, SC
Ross Stores
Regional LP Mgr
Dollar General
Morgantown, WV
Dollar General
Regional LP Mgr
Dollar General
Pittsburgh, PA
Dollar General
Regional LP Mgr
Family Dollar
Philadelphia, PA
Family Dollar
Implementation Expert/Project Mgr
LP Software
Worth, IL
LP Software
Sales Representative
NuTech National
Maitland, FL
NuTech National

Limited Time Only - Post Your Multi-Unit LP jobs for FREE - Learn More Here

Daily Job Alerts


Appearing One Day Only
View our Internet Jobs Archives here
AP Manager
Home Depot
Brooklyn, NY
Home Depot
Dept Mgr LP & Safety
Lowe's
Holmdel, NJ
Lowe's
AP Manager in Training
Walmart
Monument, CO
Wal-Mart
AP Manager in Training
Walmart
Fremont, OH
Wal-Mart
AP Manager in Training
Walmart
Brunswick, GA
Wal-Mart
AP Manager in Training
Walmart
LaPorte, IN
Wal-Mart
AP District Mgr
Rite Aid
Waterford, MI
Rite Aid
ETL Assets Protection
Target
Manhattan Beach, CA
Target
LP Manager Hrly
Sears
Kaneohe, HI
Sears Holdings Corp
LP Manager Hrly
Sears
Plano, TX
Sears Holdings Corp
LP Manager Hrly
Kmart
Great Falls, MT
Sears Holdings Corp
AP/LP Mgr
Macy's
Niles, OH
Macy's
AP Manager
Lord and Taylor
Gaithersburg, MD
Lord and Taylor
Regional LP Manager
Cracker Barrel
Lebanon, TN
Cracker Barrel
Area LP Manager
Bed Bath & Beyond
Las Vegas, NV
Bed Bath & Beyond
Project Mgr LP Ops
Ross Stores
Dublin, CA
Ross Stores


Home of the Industry's Original
On the Move

Jessi Dudley was promoted to Operations Manager for the Loss Prevention Research Council.

Post Your New Job or Promotion!
See all the Industry Movement


Your Career
Sponsor this section of the Daily
4 Tips to end Your Week with Swagger
On Monday's we may start off the week strong, but Friday usually sees us worn out and very ready for a weekend of relaxation. Ending Friday on a strong note can be done, and here are four easy ways you can rock your last day of the work week. Look back at your week

How to Harness Hope as a Strategy When Uncertainty Hits There will come some times when it seems all hope is lost. Whether a challenge is faced or a failure results in a setback, hope is needed to survive. Not just in the working world, but in all of life. Here are some tips on how to hold onto hope even when it seems so far away. See it to believe it

Humility: The Missing Ingredient to Your Success What qualities or skills influence your leadership ability the greatest? Experience? Communication skills? Your authoritative style? How about humility? Turns out humility is absolutely essential and could be the missing ingredient. Admit to errors

4 Ways to Turn Anxiety into Confidence
Facing the fear of the unknown is hard. We trick ourselves into thinking the problems we fear are bigger than we can handle. Being able to face these fears head on is important for building up your self-confidence as a leader. Here are some strategies you can use to turn anxiety into confidence. Remember your blessings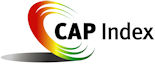 Tip of the Day
Sponsored by Vector Security
Loyalty is one of the most precious values there is and a loyal team that's unified in its goals and objectives, even in defeat, is strong and supportive. Loyal teams can make the largest tasks seem effortless and they create a sense of ownership of family that inspires individual performance and comforts individual failure. Earned slowly and grown daily, loyalty is a commodity no leader can be without because it fuels success, unifies purpose, and gives birth to exceptional performance. Without loyalty, teams splinter and lose focus on the true objectives. It's rare to build a truly loyal team and it's incredibly difficult to keep them together long term with private agendas always pressuring the balance. And yes, even loyal teams require balancing because at the end of the day it's always about personal agendas. Professional sports teams are constantly looking for that balance and the right players to fit as a team and the same holds true in business. With the right team, anything is possible and conversely one team member can destroy the entire balance. So being a team player is important even when you decide not to be.

Just a Thought,
Gus





Upcoming Events
---
Recruiting?
Get your job e-mailed to everyone... everyday
Post on our Featured Jobs Board!
Reach your target audience in 2015 every day!
Request our 2015 Media Kit
update account / change e-mail
unsubscribe FEEDBACK
www.downing-downing.com

Advertise With The D&D Daily




36615 Vine Street, Suite 103
Willoughby, OH 44094
440.942.0671
copyright 2009-2019
all rights reserved globally