The D&D Daily Mobile Edition
August 17,

2015



The LP Industry's #1 News Source - Informing, Educating and Instilling a sense of community



ORC Leadership
Sponsored by Nedap
Fighting Organized Retail Crime - The Kroger Co.'s Unique Approach
By Lee A. Pernice, LPC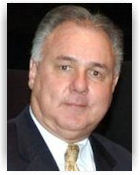 When Dennis Dansak first joined The Kroger Co. six years ago as its Senior Corporate Manager of the Organized Retail Crime unit, it consisted of two other ORC investigators. Today, that unit is comprised of professional ORC investigators in most metropolitan areas in the country. Prior to joining Kroger, Dansak was a Supervisory Special Agent supervising multi-jurisdictional and multi-state task forces working with the FBI, DEA and local law enforcement agencies focused on organized crime, counter-terrorism and narcotics. After 28 years, he was looking for a new challenge. That is when he was approached by The Kroger Co. to help address their growing problem with Organized Retail Crime. Given Kroger's impressive footprint and diverse product offerings, this was an exceptional challenge.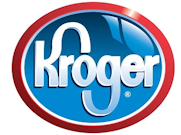 Kroger, based in Cincinnati, Ohio, is one of the world's largest grocery retailers, with fiscal 2014 sales of $108.5 billion dollars. Its family of stores spans 34 states with store formats that include grocery and multi-department stores, discount, convenience and jewelry stores. The company operates 2,626 grocery stores, 780 convenience stores, 327 jewelry stores and 37 food processing or manufacturing facilities. It also operates 2,117 pharmacies which are located in its combination food and drug stores.
"When Karl Langhorst first approached me about the position, I was impressed this organization was very dedicated in building a unit that could address Organized Retail Crime in their stores and reduce shrink," said Dansak. "From our first meeting it was clear that Karl, with his law enforcement background, understood the problem and was willing to give me the latitude and support that was needed to develop a comprehensive approach for dealing with ORC."
Dansak's started by hiring and training new members for the unit. Since ORC investigations would result in criminal cases and are criminal investigations, Dansak believed strongly that a solid background in identifying, investigating and building cases were keys to being successful. He typically looks for individuals that possess the skill set of law enforcement investigators with experience in money laundering, narcotics and handling confidential informants since ORC is rooted in drug use or money laundering to support illicit activities. Over the years, he has found that 93% of the boosters used in ORC cases are drug users with many of them holding no other jobs.
Read the full article on Denny Dansak here

News Brief
Sponsored by WG Security Products, Inc.
Agilence Named To the Top 100 Analytics Startups of 2015 Mattermark notes Agilence as a top 100 Analytics startup for 2015 thanks in part to the success of 20/20 Data Analytics. Agilence, Inc., the leading provider of cloud-based data analytics reporting solutions for operations and loss prevention, today announced that it was named to the top 100 analytics startups of 2015 according to a new report by Mattermark. Mattermark, a leading source of business information, used metrics such as employee growth, product acceptance rates, and funding events to analyze over one million privately held companies across the U.S. It was also posted in Forbes article "The Top 100 Analytics Startups of 2015" Read full Vendor Spotlight below.

Judge Blocks Kohl's Effort to Keep Former CIO From Joining Hudson's Bay - non-compete doesn't hold up A judge this week blocked an attempt by retailer Kohl's Corp. to prevent its former chief information officer from taking the same role at Hudson's Bay Co. On July 24, Kohl's requested a temporary restraining order that would prevent Janet Schalk, its former CIO, from taking a CIO job at retailer Hudson's Bay. A brief supporting the motion said Ms. Schalk signed a one-year agreement that restricted the kind of positions she could hold at competing companies after leaving Kohl's.

Given the sensitive proprietary information Ms. Schalk learned at Kohl's, a direct move to Hudson's Bay violates the agreement and threatens its competitive advantage, Kohl's says.

Attorneys for Ms. Schalk argue that Hudson's Bay isn't a Kohl's competitor and that the non-compete agreement it too broad to hold up under Wisconsin law. Her lawyers also said a year off could derail Ms. Schalk's career, given the pace of technological change. A judge ruled against Kohl's on Monday, the Milwaukee Business Journal reported at the time. He did bar Ms. Schalk from joining Hudson's Bay for a week while Kohl's considers whether to appeal.

"To be clear, Kohl's very much considers HBC a competitor," court filings from Kohl's attorneys say. Ms. Schalk's lawyer, on the other hand, argued that Hudson's Bay was a high-end retailer while Kohl's operated "mid-tier" stores, meaning they were not direct competitors. In the United States, Hudson's Bay operates stores including Saks Fifth Avenue and Lord & Taylor, as well as its Off 5th discount chain.

The judge on Monday said the deciding factor in the case had to do with the fact that Kohl's highest-ranking executives have less restrictive non-compete agreements than Ms. Schalk, the Milwaukee Journal Sentinel reported. In ruling against Kohl's Monday, Mawdsley made it clear what the deciding factor was: The company's highest ranking executives - people who presumably know more confidential information than Schalk - have less-restrictive noncompete agreements. Executives such as CEO Kevin Mansell and others could even go to work for Hudson's Bay, Mawdsley noted.

John Kirtley, an attorney representing Kohl's, had said earlier that the different language for Mansell and others at the very top of the corporate hierarchy reflected the supply of, and demand for, such people. "I cannot find a basis for this disparate treatment," the judge said. jsonline.com wsj.com

New Warning About Seasonal Cargo Theft Risks - October's Peak Month - Electronics & Apparel Targeted - Driver Collusion or Complicity As the North American supply chain prepares to enter its busiest season, organized cargo criminals are gearing up to maximize opportunities to seize high-value shipments that will saturate the target-rich environment encompassing the remaining months of the year. That's according to the logistics security services provider FreightWatch International in a new bulletin.

According to its data, in 2014, theft activity concentrated during the seasonal peak period of September through December with a cumulative 245 incidents. the greatest number, almost one third of the report period's total, occurred in October as the surge of products flooded the demand to support Black Friday, the day after U.S. Thanksgiving. Two coveted commodities targeted every year at this time, electronics, along with clothing and apparel, comprised 23 percent of the reported thefts yielding average loss values of approximately US$1.4 million and US$328,000, respectively.

Additionally, theft of full truckload constituted 89 percent of cargo theft in the United States with a majority of reported cases occurring at unsecured parking areas. Many heists also included driver theft incidents involving either direct theft by the driver, the driver's voluntary collusion or complicity in the crime, or a deceptive criminal posing as a legitimate carrier resource. todaystrucking.com

Movie Studio Offers to Pay for Security at 'Compton' Screenings This Past Weekend Universal Pictures is offering to reimburse theaters for security guards during opening-weekend screenings of "Straight Outta Compton," according to several theater executives. The unusual step was prompted by a combination of recent attacks against moviegoers, continuing racial tensions across the country and the rap biopic's gang-oriented subject matter. Editor's Note: Los Angeles police were actually assigning officers at movie theaters around the city as a safety precaution. wsj.com

Contractors stage workers' rights protests at California Apple Stores For the past couple of weeks, construction workers have been staging peaceful protests outside a number of Apple Store locations across California, arguing for better wages and working conditions from Apple and contractor Ledcor Group. The apparent labor dispute has yet to gain the attention of local media, though visitors to Apple Stores in San Francisco, Berkeley, Palo Alto and beyond have for weeks been greeted by sign holders castigating both Apple and Ledcor for unfair wages and benefits.

Most demonstrations are low-key affairs with a couple signs accompanied by a handful of contractors, but others are more dramatic. A camp display at Apple's Palo Alto retail location features a scythe-wielding effigy of Death, for example. An oversized thumbs-down sign sits off to one side. Demonstrators are not limiting their efforts to operational Apple Stores, as a cadre has been stationed outside the upcoming Union Square flagship in San Francisco since the end of July.

While the initiative appears to be well organized, worker demands are not clearly advertised on signs or flyers handed out at the scene and information is woefully scarce. According to one account posted to Twitter, laborers are handing out leaflets reading, "Apple Inc has failed to require Ledcor Construction Inc. [...] to pay carpenter area standard wage and benefits on all projects." The union or unions backing the effort are also unknown. appleinsider.com

Police patrol Colonie Center after last Thursday's mall shooting in Colonie, N.Y.
Police are investigating the shooting that took place in the Cheesecake Factory parking lot last Thursday night. The mall has since increased security because customer and employee safety is their top priority. We take their safety very seriously," she said. "And we do have our security that will be here throughout the weekend and additional police coverage that will also be here," said the mall management. news10.com

Oren Orkin sues retail store Nordstrom's over alleged security negligence Cook County man is suing a Nordstrom's department retail store in Illinois over claims he was injured by another patron during a fight at its Skokie store. Oren Orkin filed a lawsuit Aug. 11 in the Circuit Court of Cook County against Nordstrom Inc., citing negligence. According to the claim, Orkin was shopping at the Nordstrom at 4937 Old Orchard Center, Skokie, on June 21, when he was threatened and ultimately involved in an altercation with another patron during an escalating argument near the fitting rooms of the men's department. The suit claims he suffered numerous injuries, including fractures to his collar bone after being struck in the head multiple times by the other patron. Orkin is seeking damages of more than $50,000 for Nordstrom's alleged negligence in allowing the altercation to escalate, causing him to spend money for medical expenses to treat his injuries and ultimately harming his quality of life. cookcountyrecord.com

Haggen to reduce store count - Closing 27 stores - more to come West Coast regional grocer Haggen is scaling back some highly ambitious growth plans. Haggen, which made headlines by buying 146 divested Albertson's and Safeway stores as an 18-unit chain in December 2014, is closing or selling a number of locations in California, Arizona, Nevada, Oregon and Washington. Through the acquisition, Haggen expanded from 18 stores with 16 pharmacies and 2,000 employees in the Pacific Northwest to 164 stores and 106 pharmacies employing more than 10,000 people in Washington, Oregon, California, Nevada and Arizona. Haggen said its original stores continue to perform well. Editor's Note: Shortly after the purchase Haggen listed a Dir of LP position which they never filled. chainstorege.com supermarketnews.com

Atlanta, GA: Muslim woman denied service at Advance America store Remove hats, sunglasses and though the sign doesn't say it, no hijabs are allowed there either. She was denied service because she refused to remove her hijab for both religious and reasons. Kamal' husband says he spoke with an employee over the who said the hijabs raise safety concerns. Advance America responded with a statement: "Advance America respects all religious beliefs and serves all customers with dignity and respect. For the safety of our customers and employees, we do have a security policy in place that requires anyone seeking entry in to our centers briefly remove any hoods, hats, sunglasses or other head coverings. It is an important security measure designed to ensure that anyone entering our centers can be easily identified. That policy was being enforced in this particular case. The safety and security of our customers and employees are our responsibilities and we take them seriously." myfoxatlanta.com
Anthropologie's Security Guard claims he was fired for complaining about racist bathroom graffiti

Jury slaps AutoZone with $186M verdict for pregnancy bias

J.C. Penny's Has A Plan & Marvin Ellison's Steering It - On the Come-Back Trail

Big Week This Week - Biggest Retailers Report Sales & Earnings This Week - Analysts Don't Expect Big Results

Party City to open 30 new stores & complete 50-60 remodels & relocations this year

H&M Sales Rise 16% in July

Quarterly Same Store Sales Results
Canada's Leon's Q2 comp's up 1.7% with sales up 1.9%

Last week's most popular news article --
New Dollar General CEO Makes Sweeping Changes - Eliminates VP Asset Protection In his first 8 weeks, Todd Vasos, Dollar General's new CEO, replaced an Executive Vice President as well as the Chief Marketing Officer while eliminating among other positions a Divisional Vice President and the Vice President of Asset Protection position. Despite touting shrink reduction as a key to Dollar General's recent financial improvement, the VP of AP position was eliminated. Changes come even after Dollar General reports its first gross margin rise in 3 years. Recent Dollar General numbers impressed industry analysts, which the company said resulted from higher initial inventory markups, lower transportation costs and improved shrink results. The direct quote from the article: "Gross margin increased 45 basis points to 30.5% during the quarter, which the company said resulted from higher initial inventory markups, improved shrink control and lower transportation costs." supermarketnews.com
All the news - One place - One Source - One Time
The D&D Daily respects your time
& doesn't filter retail's reality

Report Your News!
(content subject to approval)




NRF Appoints Janet Sherlock, senior vice president and chief information officer at Carter's - Chair of its CIO Council Sherlock was appointed during the annual meeting of the Council at NRFtech, an educational event NRF hosts each year designed to bring together retail CIOs, CMOs and others charged with driving innovation. Additionally, Michelle Garvey, senior vice president and chief information officer at ANN INC., Michael Kingston, senior vice president and chief information officer at Neiman Marcus, and Herman Nell, senior vice president and chief information officer at Rent-A-Center were named to the Council's Executive Committee.

The CIO Council also announced that HSNi's Executive Vice President and Chief Information Officer Karen Etzkorn will chair the Networking, Communications and Professional Development Committee, which oversees the new Women in Retail IT Community. And, Cy Fenton, chief information officer at Books-A-Million, Inc. and president of Books-a-Million.com will continue to chair the Council's IT Security Committee and corresponding NRF IT Security Council, which boasts nearly 200 participating chief information security officers from across the retail industry and oversees NRF's Cybersecurity Threat Alert System.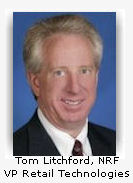 "We are looking forward to working with Janet and all of the council members as we tackle some of the most challenging issues that exist in retail, including cyber and data security, payment, technology compliance and high-value innovation," said NRF Vice President of Retail Technologies Tom Litchford. "The depth of expertise presented through our entire CIO Council is one of tremendous prestige and we are fortunate to be able to work together as a community to better educate the industry on retail technology and security trends." edgl.com

IT Wants One Language For Fraud
A survey of 400 fraud mitigation professionals by LexisNexis Risk Solutions found 84% of respondents said the fraud they uncover in their investigations crosses into multiple industries. It also found 87% saying they see a need for a universal and consistent way to describe fraud across all industries. Three-quarters said they would use information about fraud in another industry as an indicator of a potential issue to watch for in their own company and sector. "The fact that data is not yet better shared across industries reveals an exposure for organizations that are combating millions in fraudulent activities each year by individuals and organized crime rings." wsj.com

Data-Crunching Is Coming to Help Your Boss Manage Your Time A new generation of workplace technology is allowing white-collar jobs to be tracked, tweaked and managed in ways that were difficult even a few years ago. Employers of all types - old-line manufacturers, nonprofits, universities, digital start-ups and retailers - are using an increasingly wide range of tools to monitor workers' efforts, help them focus, cheer them on and just make sure they show up on time.

The programs foster connections and sometimes increase productivity among employees who are geographically dispersed and often working from home. But as work force management becomes a factor in offices everywhere, questions are piling up. How much can bosses ratchet up intensity? How does data, which bestows new powers of vision and understanding, redefine who is valuable? And with half of salaried workers saying they work 50 or more hours a week, when does working very hard become working way too much? nytimes.com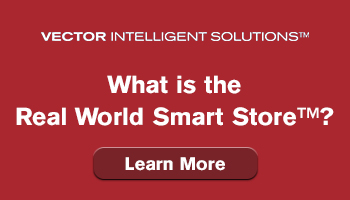 Vendor Spotlight


Agilence Named To the Top 100 Analytics Startups of 2015

Mattermark notes Agilence as a top 100 Analytics startup for 2015 thanks in part to the success of 20/20 Data Analytics

MOUNT LAUREL, NJ, August 17, 2015 - Agilence, Inc., the leading provider of cloud-based data analytics reporting solutions for operations and loss prevention, today announced that it was named to the top 100 analytics startups of 2015 according to a new report by Mattermark. Mattermark, a leading source of business information, used metrics such as employee growth, product acceptance rates, and funding events to analyze over one million privately held companies across the U.S.

Agilence's CEO Russ Hawkins had this to say of the recent acknowledgment: "We are excited to have been named as a top 100 analytics startup for 2015. It's one thing to have someone think you belong on that list, it's another to have Mattermark's data prove it." Hawkins also added: "We have worked hard to develop the best data analytics application in the world, and the success of 20/20 is a big reason why we have made the top 100 list."

Agilence attributes their inclusion on the top 100 analytics startups to the success of their flagship product 20/20 Data Analytics. In just its second year of release, the SaaS-based reporting solution has been implemented by more than 40 customers including: Famous Footwear, Spencer Gifts, Five-Below, and Uniqlo. 20/20 is now analyzing over 20 million transactions per day from both physical and ecommerce locations across America.

Derek Rodner, VP of Product Strategy and Development said: "It is really gratifying to hear that Agilence has been listed as a top 100 analytics startup by Mattermark. This news not only proves our value to prospective clients and partners, but it also shows everyone here at Agilence that our hard work is truly paying off."



About Agilence


Agilence (www.agilenceinc.com) is the industry leader in data analytics and reporting solutions for operations and loss prevention. Agilence develops its cloud based 20/20 solution for retail, food and beverage, and hospitality markets. 20/20 is a highly flexible and powerful application that provides organizations with a complete view of their business, empowering them to make informed decisions faster, to increase efficiency and improve profit margins across the enterprise. Agilence, Inc. is headquartered in Mount Laurel, NJ. To learn more about Agilence, please email sales@agilenceinc.com or call 856-366-1200.

Press Releases




Gus Kratzer Joins Best Security Industries as Vice President of Sales
Industry Veteran Brings 25 Years' Experience in Retail Security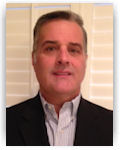 Delray Beach, Florida - August 17, 2015 - Best Security Industries (BSI), a premiere provider of certified, pre-owned and private label electronic article surveillance (EAS) systems and custom video solutions, today announced that is has hired Gus Kratzer as its new Vice President of Sales. Kratzer will report to John Gantenbein, BSI's president and chief operating officer.

"Gus has extensive knowledge in the retail security space particularly as it relates to EAS and anti-theft solutions," commented Gantenbein. "Couple that with his stellar reputation in the industry and his established relationships with many retailers, make him the perfect sales leader to take BSI to the next level."

Kratzer began his career as a National Account Manager with Checkpoint Systems in 1990 where he focused on providing EAS, video, access control and intrusion and life safety solutions to his clients. In 2002, Kratzer joined Alpha High Theft Solutions where he held various positions ranging from Sales Manager for the Eastern United States to Vice President of Sales. Kratzer remained with Alpha, now a division of Checkpoint Systems, until leaving this year to join BSI.

"BSI is a great company, with an impressive and unique solutions offering," stated Kratzer. "I look forward to working with the new team to further educate the market on the true and far-reaching capabilities that BSI can deliver."

About BSI
Best Security Industries (BSI) offers both new and pre-owned Radio Frequency (RF) and Acousto-Magnetic (AM) technologies, including brand names such as Sensormatic and Checkpoint. BSI is the premiere EAS reseller providing hard to find legacy solutions through its Certified, Pre-owned systems and components. The company is now the largest independent distributor of EAS Systems, hard tags, labels and accessories.

Additionally, BSI manufactures items that are compatible and interchangeable with Sensormatic and Checkpoint tags and systems. Our products include EAS systems, security tags, detachers, deactivators, lanyards, security labels, benefit denial ink tags, and other peripherals. Its value-added services also include express exchange and repair on most EAS deactivators and detachers, a depot program for refurbishing and warehousing a variety of EAS components, consulting and integrations. The company also offers comprehensive trade-in and lease options as well as a full procurement program where it will buy excess inventory from the retailer.

Along with its full suite of certified pre-owned and BSI private label EAS solutions, the company also offers a full suite of analog and IP-based video systems and advanced analytics. For more information visit www.bsi-eas.com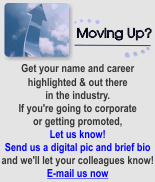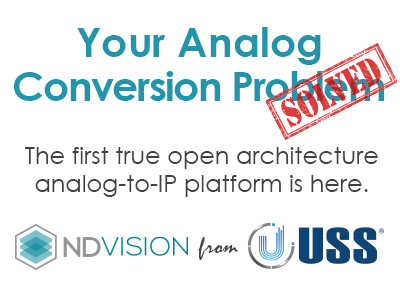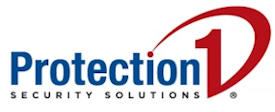 Protection 1 is a national leader when it comes to delivering retail business security that does more for you. With a reputation for exceptional customer service, Protection 1 has the breadth and depth of experience to serve needs ranging from burglary protection and fire monitoring to access control and state-of-the-art event triggered video solutions. In this LPNN interview, Rex Gillette, VP Retail Sales, talks about Protection 1's recent acquisitions and how it plays into the overall strategy of the company, while Les Paul Vernon, VP Enterprise Solutions, talks about some of the Managed Services Protection 1 offers, such as their security-only network.

---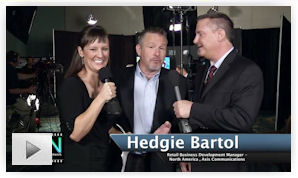 As the solution-provider portion of "Live in Long Beach" at NRF Protect concludes, Hedgie Bartol, Axis Communications, crashes the MC party, joining Amber and Joe to chat about megapixels, leadership forums and Hollywood celebrities.
Solution Providers, have a video or commercial you want to publish? Contact us.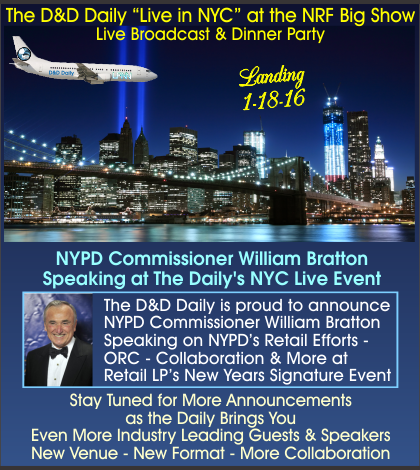 e-commerce

Sponsored by The Zellman Group
The Price of Building an Empire - People - A Look Inside

Inside Amazon: Wrestling Big Ideas in a Bruising Workplace The company is conducting an experiment in how far it can push white-collar workers to get them to achieve its ever-expanding ambitions. Fresh recruits are told to forget the "poor habits" they learned at previous jobs, one employee recalled. When they "hit the wall" from the unrelenting pace, there is only one solution: "Climb the wall," others reported.

At Amazon, workers are encouraged to tear apart one another's ideas in meetings, toil long and late (emails arrive past midnight, followed by text messages asking why they were not answered), and held to standards that the company boasts are "unreasonably high." The internal phone directory instructs colleagues on how to send secret feedback to one another's bosses. Employees say it is frequently used to sabotage others.

Many of the newcomers filing in on Mondays may not be there in a few years. The company's winners dream up innovations that they roll out to a quarter-billion customers and accrue small fortunes in soaring stock. Losers leave or are fired in annual cullings of the staff - "purposeful Darwinism," one former Amazon human resources director said. Some workers who suffered from cancer, miscarriages and other personal crises said they had been evaluated unfairly or edged out rather than given time to recover.
Editor's Note: The article is worth the read and is too long to even try to convey. However this writer has heard the storie of unbelievable hours and demands. And how they "burn through" people with a pace that is impossible to keep up long term. However, how do you think they built the 9th largest retailer doing over $50B a year in the last what, 15 years? And just two weeks ago their market value surpassed that of Wal-Mart's. And by the way this isn't the first retailer to be accused of such management practices. A little over twenty years ago some of the same things could have been said about Office Max's CEO & founder. nytimes.com

Jeff Bezos Says Amazon Won't Tolerate 'Callous' Management Practices Amazon said late Sunday that it would not tolerate the "shockingly callous management practices" described in an article in The New York Times over the weekend. Jeff Bezos, the retail giant's founder and chief executive, said he did not recognize the workplace portrayed in the article and urged any employees who knew of "stories like those reported" to contact him directly.

Even if it's rare or isolated, our tolerance for any such lack of empathy needs to be zero," Mr. Bezos said in an email circulated to all the retailer's employees.

Mr. Bezos wrote that he "very much" hoped workers did not recognize the workplace depicted in the article - "a soulless, dystopian workplace where no fun is had and no laughter heard."
At Amazon, the article said, the winners get the thrill of testing new projects with hundreds of millions of customers. They also become rich through a stock that has increased tenfold since 2008. But the losers are pushed out in regular cullings. One former Amazon human resources director called it "purposeful Darwinism."

Amazon declined a request to interview Mr. Bezos for the original article, but made several executives available. Over all, The Times interviewed over 100 current and former Amazon employees, including many who spoke on the record and some who requested anonymity because they had signed agreements saying they would not speak to the press. Amazon and Mr. Bezos have also circulated an account on LinkedIn by Nick Ciubotariu, an Amazon engineer and manager, describing his 18 months of experience at the company.

Like many of the Amazon employees quoted in The Times article, Mr. Ciubotariu describes strengths of the workplace, including focus on customers and innovation. However, some of his assertions were incorrect, including a statement that the company does not cull employees on an annual basis. An Amazon spokesman previously confirmed that the company manages out a pre-determined percentage of its workforce every year. The engineer also quotes an unnamed senior executive telling an all-hands meeting, "Amazon used to burn a lot of people into the ground." Read Bezos letter to employees nytimes.com

Bezos blasts reports of abusive Amazon culture Jeff Bezos, CEO and founder of Amazon.com, is reportedly blasting an article in the New York Times that accuses the retailer of having a ruthless and even abusive workplace culture. According to CNBC, in an internal memo (excerpt below), the article is inaccurate and goes beyond "isolated anecdotes."

The article itself is unflattering to say the least. Among the practices listed in the article, which is based on interviews with more than 100 current and former employees across a wide variety of roles and departments, are open encouragement of employees harshly criticizing each other's ideas in meetings and secretly sending negative feedback to each other's managers. Emails are said to be regularly sent after midnight, with follow-up texts if there is not a prompt response.

In addition, employees interviewed described workloads so extreme they led to ulcers, lengthy conference calls on Thanksgiving and Easter Sunday, unfair treatment of employees with health or family issues, and the requirement to memorize 50 to 60 pages' worth of corporate metrics. The article also describes a workplace culture where employees are encouraged to sabotage and scheme against each other, and where open weeping can occur.

Bezos himself has publicly acknowledged many times that Amazon is a demanding workplace designed to discover and nurture the talent of top employees, and that it is not for everyone. However, he lambasted the description of his company offered by the New York Times. chainstoreage.com

Cyber shoplifting costing retailers billions, driving up prices A thief looking to scam a credit lender goes on an online shopping spree, ordering thousands of dollars worth of goods. When the bill comes, he calls the credit card company and claims they are fraudulent charges. In good faith, the lender issues a "chargeback," or credit, to the customer's card, and the thief gets away with cyber shoplifting.

This crime is costing retailers up to $16 billion per year, and it's making online shopping more expensive for consumers, as retailers pass along the costs associated with cyber shoplifting.

According to Lexis-Nexis's 2014 True Cost of Fraud study, merchants benefited from a $30 billion increase in online spending this year. However, the study revealed that "large eCommerce and mCommerce merchants are still among the hardest-hit by rising fraud losses and associated costs. Unfortunately, fraud loss as a percent of revenue nearly doubled for this segment since last year." An executive at a large national issuer and acquirer says that only 50 percent of transactions disputed are actually recovered," says the report.

While the multitude of data breaches have been plaguing the brick and mortar retail industry over the last few years, online merchants are being faced with the repercussions of cyber shoplifting. In fact, unjustified chargebacks of this type are growing at 41 percent per year.

"Not only do they lose the transaction value, merchandise, shipping costs, and chargeback fees of $10 to $40 per transaction, but high chargeback rates can jeopardize their ability to process credit cards and lead to substantial fines and penalties." "You no longer have the luxury of retuning merchandise like we used to. Online retailers are charging restocking fees, and a lot of stores are already imposing strict policies.

"The Merchant's Guide to Chargebacks outlines 10 helpful ways merchants can minimize the risk of chargebacks, while providing tips on navigating the process." silive.com

U.S. web sales climb 14% in Q2 - Hit $83.86B - 7.2% of Total Retail Sales

Nordstrom e-commerce sales jump 24% in Q2


"Fraud is not a person - it is a dynamic grouping of statistics that deviate from the norm."
Stuart B. Levine, CFI, CFCI
CEO, The Zellman Group & Zelligent

ORC News
Sponsored by NEDAP
Safeway's ORC Team Investigation: ORC couple busted for hitting Safeway stores in Portland and Central Oregon for more than $27,000 The Bend Bulletin reports that Redmond police say they arrested a 27-year-old woman and 32-year-old man Friday after executing a search warrant at their home and finding several thousand dollars' worth of suspected stolen merchandise. Redmond Police Sgt. Curtis Chambers says he believes the couple was selling the items online in places like Craigslist and eBay.

Safeway's Organized Retail Crime Team contacted police in July after investigating the thefts. "It was their investigation," Chambers pointed out. "They did the hard work and the majority of the investigation. We were happy to become involved and were able to follow up their research with a search warrant." In addition to theft charges, police say the man was arrested for possession of methamphetamine and endangering the welfare of minors because three young children were in the house. kgw.com bendbulletin.com

Five member identity theft ring busted in Southern California - Operating state wide - Target Gift Cards On Thursday morning, the SWAT Team, probation officers and sheriff's investigators issued search warrants and did parole and probation checks in Santa Ana and Westminster, said Lt. Jeff Hallock of the sheriff's department. During the searches, four semi-automatic handguns, approximately 1/2 pound of methamphetamine, 8 Las Vegas style video poker machines, a box of Target gift cards and several thousand dollars were recovered," Hallock said in a statement.

They also found fraudulently obtained credit cards, card readers, identity theft profiles, card blanks, computers, data storage devices and several cell phones. The five suspects are believed to be working with a larger identity theft ring working throughout California. Orange County Sheriff's Deputies arrested Nhan Hoang Pham, 29, of Fountain Valley; Lam Thanh Bui, 30, of Garden Grove; Chieu Bach Nguyen, 29, of Santa Ana; and Keeta Thilauan, 25, of Santa Ana for multiple thefts and burglaries in the past months in North Orange County, according to the Orange County Sheriff's Department. ocregister.com
Martinsville, VA Police focused on taking down 3rd ORC ring Having helped to shut down two organized retail theft rings, the Martinsville Police Department is seeking help from the public in dismantling what it believes may be a third. According to Martinsville Police Chief Sean Dunn, the department has not yet identified the two alleged suspects in a July 24 theft of hundreds of dollars' worth of electric toothbrushes from CVS on East Church Street. although the department is not 100 percent certain that the July 24 incident was connected to a retail theft ring, the perpetrators "operated in a manner that is consistent with organized retail theft," Dunn said. martinsvillebulletin.com

Beaverton, OR: CA couple with fake credit cards targeted Home Depot stores in Oregon Police arrested a couple from California who officers said used fake credit cards to buy gift cards at Home Depot stores along the I-5 corridor in Oregon. Beaverton police said that on Aug. 8 they learned that stores in Beaverton and Tigard had been targeted by a counterfeit credit card operation. Using a description of the suspects' vehicle, police tracked the pair to Eugene, where officers found them parked in front of a Home Depot store. Eugene police detained Justin Terrell Scott, 26, and Donnisha Leavelle Nears, 28, until Beaverton police arrived on scene and took them into custody. Detectives said they recovered about 30 counterfeit credit cards, gift cards worth about $10,000, $1,350 in cash and other items. kptv.com
St Lawrence Co, NY: Tennessee man going to Prison for 3 years for $40,000 electronics theft for NY Walmarts Ippolito worked with two women in the thefts and was charged with stealing more than $40,000 in similar electronics from Walmart stores in Potsdam, Massena and Malone. Ippolito told County Court Judge Jerome J. Richards that on Jan. 27, 2014, he unlocked a case in the Massena store containing iPads, iPad minis, and iPod Shuffles valued at more than $3,000 and stole them. The plea deal satisfied a criminal mischief charge pending in Canton Town Court and a third-degree grand larceny charge for alleged thefts of electronics from a Potsdam Walmart. watertowndailytimes.com

Joplin, MO Police working to decrease shoplifting While most shoppers are searching for the best sale, some are blending in with crowd and getting away without paying for their items. In the past 30 days, more than 50 shoplifting incidents have been reported to the Joplin police. Local law enforcement is looking for ways to help reduce those numbers going forward. "Most of the companies have very good security systems, especially the bigger ones. It's just people think they can get away with it and sometimes they may but a vast majority of times they get caught," continues Hanes with the Joplin Police. Since implementing the Crime Free Business Program, robberies have been down 45 percent. The program gives retailers strategies that are proven to reduce shoplifting such as greeting customers at the door so that they know you've seen their face, removing blind spots, and walking the store. koamtv.com

Florida woman teaches child to shoplift tequila The woman and the girl, estimated to be about 7 years old, peruse the aisle until the woman points out a bottle and walks away. The girl grabs the hefty bottle and slips it behind her back. She scurries over to the woman only to be told to grab a lighter bottle that's easier to carry. The girl returns to swap the bottle for a smaller substitute -- this time opting for a 750 ml bottle of 1800 Silver tequila -- and attempts to cram it in her tiny pink purse. When that won't work she again hides it behind her back and walks to the front counter to meet the woman. The girl waits with the bottle behind her back until she sees the woman walk into the cashier's line of vision, once she's hidden from view she walks backward out of the store. orlandosentinel.com
Florida Law Enforcement Property Recovery Unit Conference: Nov. 18-20 Law Enforcement and Investigators in the Private Industry, don't miss this conference put on by your association! The conference will be held in Orlando, FL at the Rosen Plaza Hotel. The Group rate is $95 and includes daily parking and internet. (Class sizes are limited). Cut off date for room rate is Nov. 1. For more information including topics and registration, click here.
Do you have an ORC case to share?
Share your ORC news and help the industry grow

Retail Crime News

Sponsored by Security Resources
Three Arrested In Connection With Robbery At NWA Mall Dillard's, in Fayetteville, AR Fayetteville police officers were called to the mall around 4 p.m. by a loss prevention officer who said a man had taken three watches from a closed display case, arrest reports state. An officer confronted Derek Cessna at the mall entrance where he asked him if he had taken anything, according to arrest reports. Cessna told the officer that he had, threw a pair of sunglasses at him and then took off running toward the exit, the reports state. Convirs, who was with Cessna at Dillard's, was arrested after stealing a bracelet and trying to remove theft prevention devices from handbags in the store using wire cutters, the arrest reports state. 5newsonline.com

San Jose, CA: Police are investigating an officer-involved shooting that happened Sunday night in San Jose At 10:10 p.m., officers were conducting a follow-up investigation when they contacted a male suspect at a strip mall in the 3100 block of Senter Road. The suspect reached for a handgun and two officers fired their weapons, striking the suspect, police said. The suspect was pronounced dead at the scene. abc7news.com

Cape Coral, FL: Police respond to shots fired near Family Dollar They responded to the store around 9:30 p.m. Saturday evening. Police say when they arrived, everyone had already scattered out and left. At this time, it is unknown if there were any injuries as a result of this shooting. winknews.com

New Orleans, LA: Gunman sends panicked Walmart customers, employees to the exits, SWAT evacuated A Walmart store in Gentilly was evacuated and SWAT teams were called when a suspect walked into a store with a handgun early Saturday morning. The incident occurred around 6 a.m. According to police spokesman Garry Flot, when the armed gunman walked into the store, customers and employees inside began running out of the store. When police arrived they assisted several people who had not yet left the store. SWAT arrived at the scene and searched the store and were unable to locate the suspect. No one was injured in the incident, no shots were fired and no hostages were taken. Earlier this year the same Walmart was robbed of approximately $120,000. wwltv.com
Fond du Lac, WI: Woman pleads not guilty in Mall Standoff A Wisconsin Rapids woman has pleaded not guilty to all charges involving an hour-long standoff with police April 18 at Forest Mall in Fond du Lac. Police responded to a report of a shoplifter who had fled the store with merchandise and physically assaulted a Kohl's Loss Prevention officer in the parking lot, After a brief vehicle pursuit, the female driver, identified as Bushey, stopped in the parking lot in front of Best Buy and refused police commands to get out of the car. An officer pointed a weapon at Bushey and she shouted she was going to call 911. After attempting to get Bushey to cooperate for almost an hour officers wearing SWAT equipment formed a shield team, approached and removed Bushey from the vehicle by smashing a window and pulling her out. fdlreporter.com

San Luis Obispo, CA: Four Burglars hit The Sunglass Hut in downtown San Luis Obispo, grabbing all they could in just 4 minutes The San Luis Obispo Police Department said an employee opening the store Saturday morning discovered the front door of the business had been forced open. Police officers reviewed security camera footage. They said four men wearing dark clothing and gloves broke the lock on the front door at about 4:20 a.m. The suspects disabled the alarm system and removed most of the merchandise from the store. The burglars also stole stock from the store's storage room and cash from the register. Police said the suspects were only in the store for about four minutes. Officers do not know which direction they headed when they left the scene. The police department said a similar case happened about a month ago at the Sunglass Hut in the Pismo Beach Premium Outlets. ksby.com
Orlando, FL: 2 nearby cellphone stores burglarized in Orange County Two Orange County cellphone stores had their windows smashed and several items stolen in a series of overnight burglaries. The Cricket store and Metro PCS store are approximately one mile apart on Goldenrod Road. Shattered glass could be seen covering the sidewalk at both stores early Monday morning. Plywood has since been put up in place of the Cricket store window that was smashed. Investigators said the burglars got away with phones from both stores, but it is unclear how many. wesh.com

Sioux City, IA: Bank Robbery inside Hy-Vee
Just before 10 o'clock Saturday morning someone robbed the Security National Bank that's inside the Hamilton Boulevard Hy-Vee. The suspect gave the teller a note saying they had a weapon, demanding cash. Then that person left the store and ran away heading north. Nobody was hurt. siouxlandnews.com

Portage, MI: Police arrest two after theft at Meijer store, vehicle crash A couple from Allegan County are in custody, awaiting arraignment on a potential list of charges that might include retail fraud, possession of a stolen vehicle and fleeing an eluding. They were reported to Portage Public Safety at 5:00 Saturday afternoon, fleeing from the Meijer store on South Westnege in a stolen car, with stolen items. Before the officers could initiate a traffic stop, the suspects went out of control and crashed into a sign disabling their getaway car. mlive.com

Katy, TX: Smash and Grab Robbery suspects hit Kay Jewelers in Katy Mills Mall Surveillance video shows two men smashing a jewelry display case and running away with stolen items at Kay Jewelers. From beginning to end, the robbery takes 24 seconds. It happened at 9pm Thursday night, while the store was still open for business. This is the third robbery police have responded to at Katy Mills Mall in the past six months. abc13.com

Ann Arbor, MI: Police deploy Taser on man resisting arrest near Briarwood Mall Sunday The man has not been charged, but an Ann Arbor Police spokesman said he is believed to have stolen athletic clothing from Macy's before fighting with the store's security personnel. The spokesman said the suspect struggled and screamed while police attempted to detain him and repeatedly said he'd done nothing wrong. He was later found to be wearing a stolen item of clothing underneath his clothes worth approximately $35. mlive.com

Bay area fraudster targets Nordstrom for over $24,000 - using stolen CC's and refunding merchandise in Piedmont

SWAT Team evacuates New Orleans Walmart store in search of armed robbery suspect Friday - no shots fired no injuries

Papa John's founder's prize Camaro stolen from Detroit Auto Show; later recovered

Milwaukee Man Charged With Sexually Assaulting 5-Year-Old Boy In Walgreens Restroom

Ridgewood, NJ: Stop & Shop Loss Prevention reported a male actor attempted to purchase gift cards valued at $300 by using counterfeit $100 bills

Woodstown, NJ: Police continue to search for Smash and Grab suspects

Ottawa, CN 2nd suspect arrested in jewelry store robbery

Missouri NAPA auto parts store robber left his heart monitor at the scene

Milford, CT: At 6:00pm on August 13 a subject committed a Grab and Run

Zales in West Nyack, NY reported a Grab and Run theft on August 12, 2015, at approximately 4:12 PM

Port Chester, NY: On August 10, 2015, at 6:07 PM, the subject committed a Grab and Run


Robberies and Burglaries
● BP - Fremont, OH - Armed Robbery
● Corner Mart - Laurens Co, NC - Armed Robbery
● Cornerstone Pizza - Orlando, FL - Armed Robbery
● Cricket - Orlando, FL - Burglary
● CVS - Eastchester, NY - Armed Robbery
● CVS - Fort Myers, FL - Armed Robbery
● Dollar General - Pueblo, CO - Armed Robbery
● Exxon - Nashville, TN - Armed Robbery/ Shooting
● Family Dollar - Winston-Salem, NC - Armed Robbery
● Marathon - Fremont, OH - Armed Robbery
● Metro PCS - Orlando, FL - Burglary
● Midway Mini - McDonald, PA - Burglary
● Ohio Puppy Store - Liberty Twp, OH - Burglary
● Prescription Shop - Hazen, AR - Armed Robbery
● Quik Trip - St Louis Co, MO - Shooting
● Royal Farms - Glen Burnie, MD - Robbery
● Sandy Hollow - Rockford, IL - Armed Robbery
● Speedway - Lexington, KY - Armed Robbery
● Subway - Las Vegas, NV- Armed Robbery
● Texas Super Stop - Houston, TX - Burglary
● United Dairy - Riverside, OH - Armed Robbery
● Value Pawn - West Palm Beach, FL - Armed Robbery
● 7-Eleven - Portsmouth, VA - Armed Robbery


Featured Job Listings
Sponsored by NuTech National
Feature Your Job Here For 30 Days -
70% Aren't On the Boards
NEW THIS WEEK -
VP of Sales/Client Relations
More details coming soon
Confidential - Retained Search
Nationwide
Gus Downing
Dir of AP, Global Ecommerce
Ralph Lauren
Greensboro, NC
Ralph Lauren
Dir AP
Saks Fifth Ave

New York, NY
Saks Fifth Ave


Territory LP Dir.
Burlington Stores
Los Angeles, CA
Burlington Stores
Dir. of Security/LP
Estee Lauder
Los Angeles, CA
Estee Lauder
Director of LP
Pacific Sunwear
Anaheim, CA
Pacific Sunwear
VP Supply Chain, LP & Safety
Ross Stores
Ft. Mill, SC
Ross Stores
Regional LP Mgr
Dollar General
Morgantown, WV
Dollar General
Regional LP Mgr
Dollar General
Pittsburgh, PA
Dollar General
Regional LP Mgr
Family Dollar
Philadelphia, PA
Family Dollar
Implementation Expert/Project Mgr
LP Software
Worth, IL
LP Software
Sales Representative
NuTech National
Maitland, FL
NuTech National

Limited Time Only - Post Your Multi-Unit LP jobs for FREE - Learn More Here

Daily Job Alerts


Appearing One Day Only
View our Internet Jobs Archives here
AP Specialist
7-Eleven
Brooklyn, NY & Queens, NY
7-Eleven
AP Manager
BJ's Wholesale Club
California, MD
BJ's Wholesale Club
AP Manager
BJ's Wholesale Club
Chesapeake, VA
BJ's Wholesale Club
Safety & Security Mgr
IKEA
Atlanta, GA
IKEA
LP Supervisor
JC Penney
Mobile, AL
JC Penney
LP Specialist
Fred Meyer
Tacoma, WA
Kroger
Dept Mgr LP & Safety
Lowe's
New Orleans, LA
Lowe's
Dept Mgr LP & Safety
Lowe's
Amsterdam, NY
Lowe's
Dept Mgr LP & Safety
Lowe's
Sanford, FL
Lowe's
Dept Mgr LP & Safety
Lowe's
Camden, SC
Lowe's
LP Shrinkage Specialist
Nordstrom
Nashville, TN
Nordstrom
AP Manager in Training
Walmart
Clearlake, CA
Wal-Mart
AP Manager in Training
Walmart
East Windsor, NJ
Wal-Mart
AP Manager in Training
Walmart
Cleveland, TN
Wal-Mart
AP Manager in Training
Walmart
Avon, OH
Wal-Mart
Mgr AP
Walmart
Robert, LA
Wal-Mart
Regional AP Sr Mgr
Walmart
Olathe, KS
Wal-Mart
LP Manager Hrly
Kmart
Alamogordo, NM
Sears Holdings Corp
LP Manager Hrly
Kmart
Marathon, FL
Sears Holdings Corp
LP Manager
Sears
Livingston, NJ
Sears Holdings Corp
LP Manager
Kmart
Delano, CA
Sears Holdings Corp
LP Manager
Kmart
Bakersfield, CA
Sears Holdings Corp
LP Manager Hrly
Kmart
Bowling Green, KY
Sears Holdings Corp
ETL Assets Protection
Target
Mays Landing, NJ
Target
Area AP Leader
Big Lots
Sacramento, CA
LinkedIn
Regional LP Mgr
Guess?, Inc
Miami, FL
LinkedIn



Home of the Industry's Original
On the Move

Jonathan Kelly was promoted to ORC Investigator for Abercrombie & Fitch.





Dan Renauer, CFI was named Asset Protection Manager for Walmart.


Post Your New Job or Promotion!
See all the Industry Movement


Your Career
Sponsor this section of the Daily
The Secret to Employee Engagement is Shoves and Tugs We all encounter our fair share of shoves and tugs. Shoves are the issues that drain your energy, causing you to feel unmotivated. Tugs are those that drive you to give your maximum effort and keep you feeling fulfilled. Here are some tips on how to use both to keep employee engagement high. You have to have both

10 Ways to Let Your Team Know that You Love Them The best teams are made of people who have each other's backs. They look out for each other as well as put the group first. This kind of loyalty and unity doesn't happen in an instant, it takes work to establish this type of connection, and it all starts at the top. Be an action-taking leader
Last week's most popular articles--
4 Tips to end Your Week with Swagger
On Monday's we may start off the week strong, but Friday usually sees us worn out and very ready for a weekend of relaxation. Ending Friday on a strong note can be done, and here are four easy ways you can rock your last day of the work week. Look back at your week
That Moment When a Quiet Leader Outshines the Loud Ones There is no one right way to lead others. Different people, different organizations require different types of leadership. There are times when leaders will need to be quiet, letting their team of a-players get things done; here's when it's an advantage to be an introverted leader. Cool and collected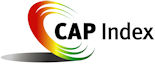 Tip of the Day
Sponsored by Vector Security
The speed of the day and today's economic pressures often tempts even the most defined professional to take shortcuts and risk exposures that ultimately they have to mentally deal with and occasionally have to face the consequences for. There is no better use of the adage, It's the Tortoise vs. the Hare, and the tortoise always wins, that applies here. Staying grounded in your principals, committed to your mission and being a professional is what should drive every executive every day – remembering that long term actions speak louder than words and the tortoise always wins will hopefully rule the day.

Just a Thought,
Gus





Upcoming Events
---
Recruiting?
Get your job e-mailed to everyone... everyday
Post on our Featured Jobs Board!
Reach your target audience in 2015 every day!
Request our 2015 Media Kit
update account / change e-mail
unsubscribe FEEDBACK
www.downing-downing.com

Advertise With The D&D Daily




36615 Vine Street, Suite 103
Willoughby, OH 44094
440.942.0671
copyright 2009-2019
all rights reserved globally