The D&D Daily Mobile Edition
August 18,

2015



The LP Industry's #1 News Source - Informing, Educating and Instilling a sense of community



News Brief
Sponsored by WG Security Products, Inc.
One alarming reason why Wal-Mart's profit is down - "Wal-Mart's theft problem is getting worse" Wal-Mart US President Greg Foran said Tuesday that theft, which the company calls shrinkage, is one of three major factors behind the retailer's drop in profit in the most recent quarter. "Inventory shrinkage was meaningfully higher than planned for the quarter," Foran said in an earnings call. Wal-Mart likely loses about 1% of its US revenue - or roughly $3 billion dollars every year - to stealing by customers and employees.

The other factors contributing to Wal-Mart's profit decline are a drop in gross margin, primarily related to lower than expected pharmacy reimbursements, and higher wages, Foran said.
"I want to be straightforward: These issues will present continuing profit challenges for the remainder of the year," he said. "We are certainly disappointed. But we are not standing still. We know we can do better, and we will." businessinsider.com

Wal-Mart Cuts Forecast, Hurt By Rising Wages, Shrinkage The company blamed the earnings shortfall on margin pressure from pharmacy reimbursements and increased shrinkage as well as higher wages. The company also said that these problems would continue to be challenges for the rest of the year. wwd.com

Appriss Acquires The Retail Equation to Strengthen Efforts Around Fighting Fraud and Mitigating Risk Analytics, data, and modeling expansion is backed by Insight Venture Partners. Appriss Inc., a leading technology provider for data, risk assessment and analytics solutions for government, health information and commercial (including retail) industries, announced it has acquired Irvine, California-based, The Retail Equation (TRE). Appriss will add The Retail Equation's expertise in analytics and predictive modeling that are already delivering highly targeted real-time solutions that benefit consumers by reducing fraud and managing risk in the retail space. Read full press release below. theretailequation.com

Retail organized crime has a new opponent - Chain Store Age Recognizes ROCC Organized crime groups targeting retail have a new opponent. Multiple retailers and law enforcement agencies across multiple locations and jurisdictions are banding together to form the Retail Organized Crime Coalition (ROCC).

The ROCC, which will officially launch and introduce its members at the Retail Fraud - New York conference on Sept. 24, will combat chronic retail organized crime through case referrals, education and the distribution of timely intelligence. Founding members include Barnes & Noble, whose discovery of a sophisticated organized crime that stole $500,000 worth of textbooks from Barnes & Noble stores across the country for resale by mail order led to the initial idea that became ROCC. chainstoreage.com

Are shoppers ready for their facial recognition close-ups? "Facial recognition technology is fighting an uphill battle" Consumer Survey Report According to a survey from First Insight, more than 75 percent of consumers would not shop at a store that used facial recognition technology for marketing purposes. The number drops to 55 percent when respondents know there would be a benefit associated with it. The Consumer Survey Report was based on a survey of 1,085 U.S. consumers in June.

Transparency Market Research said the "significant growth" of its use at retail will be driven in part by security concerns as well as to better engage customers.

Still, the testing of facial recognition technologies continues to draw controversy. "Face recognition data can be collected without a person's knowledge," Jennifer Lynch, an attorney for the Electronic Frontier Foundation, a San Francisco-based privacy rights group, recently told Bloomberg. "It's very rare for a fingerprint to be collected without your knowledge." Consumer Survey Report - First Insight retailwire.com

Synthetic Identity Fraud: A New Kind of Costly ID Theft You've Never Heard Of - CPN's Are Fake SSN's Given Out by Credit Repair Companies "Synthetic identity fraud is when the fraudster uses one true piece of your identity... and then combines it with fake information, so perhaps a different name, a different date of birth," said Eva Velasquez, the CEO of Identity Theft Resource Center. By some reports, synthetic identity fraud now accounts for 85 percent of all identity fraud in the United States, costing an estimated $2 billion a year, according to investigators.

Investigators say that one form of synthetic identity fraud started with the sale of CPNs, or Credit Profile Numbers, by credit repair companies. "A CPN is a multi-digit number that looks very similar to a social security number," said Major Don Woodruff of the Duluth Police Department in Duluth, Georgia. "And it what's given to people by these credit card repair companies for them to go out and open up new accounts."

To see how it works, two ABC News "Nightline" producers visited one credit repair company in Baton Rouge undercover and posed as consumers, while they secretly filmed the meeting on hidden camera.

The owner offered to sell our producers a CPN, and said it was a replacement for a social security number. He also told them they could use it to open up new credit cards, after advising them to alter their addresses. This then creates a new profile in the eyes of credit card companies, now unable to link the customer with their old social security number and, presumably, bad credit.

The Electronic Transactions Association, a trade group made up of credit card issuing banks, says "consumers that choose to place one of these CPNs ... (or another fake nine-digit number) on a credit application will be committing a federal crime.

The FBI also confirmed to "Nightline" that they do not issue CPNs and know of no government agencies that do, which leads to questions about what so-called "CPNs" actually are. "CPNS are basically just numbers that are sometimes made up," said Major Don Woodruff. "It could be that they give you a CPN that is actually is a social security number of someone that's not you." abcnews.go.com
A&P Exec Says Union 'Bumping' Rules Threaten Selling Stores The chief restructuring officer for A&P supermarkets' owner told a New York bankruptcy judge Monday that if the court doesn't nullify "bumping" provisions in its collective bargaining agreements then buyers it has lined up to purchase some of its stores will pull out of the deal, threatening A&Ps survival. Bumping provisions give qualified senior employees the right to replace more junior workers in a corporate downsizing. A&P's restructuring is centered on the proposed sale of 120 of its stores for $600 million and the closure of other underperforming stores. The first store closures are scheduled for early September. law360.com

A&P sets sale for remainder of chain - 153 stores noone has bid for yet; union dispute to resume

Petco Files for an I.P.O.

The Future of Food Safety: New Markets for Retailers

Quarterly Same Store Sales Results
TJX Q2 comp's up 6% with sales up 6%
Home Depot Q2 comp's up 4.2% with sales up 4.3%
Urban Outfitters Q2 comp's up 4% with net sales up 7%
Wal-Mart Q2 U.S. comp's up 1.5% with net sales up 4.8%
Dick's Sporting Goods Q2 comp's up 1.2% with net sales up 7.9%
American Apparel Q2 retail comp's not provided with net sales down 17.2%
All the news - One place - One Source - One Time
The D&D Daily respects your time
& doesn't filter retail's reality

Report Your News!
(content subject to approval)


eBay News

eBay Partners with Retailers and Law Enforcement on Million Dollar Pawn Indictment

An Owings Mills man who operated a Baltimore pawn shop has been indicted by a federal grand jury for selling $1 million in stolen goods and fraudulently obtained gift cards on eBay. Noel Erick Anshel, 48, of Hilltop Cellular at 5450 Reisterstown Road, is accused of buying stolen items from "boosters," or shoplifters, then selling the items on eBay, often for less than full price, according to the indictment unsealed Thursday. The stolen merchandise included faucets, garbage disposal units, drills, saws, digital cameras and televisions sets, the indictment said.

Read more here

For further information on PROACT, email inquiries to PROACT@eBay.com.
eBay Direct - Click Here - (notify - info - questions)



Target, Visa Reach $67M Settlement Over Data Breach Visa Inc. on Tuesday said it reached an agreement with Target Corp. to reimburse card issuers up to $67 million for costs related to the massive data breach the retailer disclosed in 2013, more than tripling a previous settlement that failed to gain enough support from the banks involved.

"Visa has worked to help Target reach a resolution for the expenses incurred by financial institutions as result of the 2013 compromise," a Visa spokesperson told Law360 on Tuesday. "Nevertheless, the fact remains that data breaches are an unfortunate situation for all parties involved – especially consumers. This agreement attempts to put this event behind us, and increase the industry's focus on protecting against future compromises with new technologies." law360.com

Chip & Signature Oct 1 - MasterCard Says Consumers Would Forget 'PIN' & Will Take Two Years to Complete Roll-Out Ajay Bhalla, president of enterprise security solutions at MasterCard Inc., talks about the introduction of chip-based cards to the U.S. and what's on the horizon for payment-cards security.

Our approach to security is not necessarily designed for mobile, it's designed in such a way that it covers all channels, all devices.

How would you characterize the state of readiness for MasterCard's retail partners for the rollout of chip cards? There are different numbers but in our view it will take two years for the whole chip market to terminalize. From October onward, if there is a dispute in a transaction, the party with the lesser security deals with the liability.

Why isn't MasterCard offering chip-and-pin cards? Why no pin? There is a sentiment with consumers, merchants and a lot of banks that moving to chip-and-pin straightaway from the magnetic stripe would prove to be more challenging for consumers. Some consumers find it difficult to remember pins. I think maybe in the future we will move to chip-and-pin but for now at least we can move to chip. wsj.com

Insider Threat - Who to trust and how to stop it? Locking down the risk, from Big Data analytics tools to authentication and access controls. The first step should be a comprehensive data classification program. From there you can work out the organization's risk appetite. Then it's a case of implementing various processes and technologies to limit the risk of high value data being accessed by unauthorized staff. Authentication and access controls are a good start. So many companies today overshare because the message from senior management is all about promoting dynamism and productivity. But this leaves the company exposed to unnecessary risk. So if it's appropriate, reduce the number of roles with escalated privileges down to the bare minimum, and operate a policy of least privilege - where access is only provided if absolutely necessary to an individual's job.

Another, more sympathetic strategy, would be to use Big Data analytics tools to profile normal behavior for specific users and roles. These tools will then flag to IT and HR when there are any deviations from the norm. cio.co

Distributed Denial of Service (DDoS) activity hit record highs in Q2 - Up 132% year over year - Extortion Demands Prolific The report found that DDoS attacks grew in volume by 132% year-on-year and 7% since the previous quarter. Average peak attack bandwidth and volume increased slightly but remained much lower than the highs seen a year ago, with less powerful but longer duration attacks favored this quarter. "The person or group known as DDoS 4 Bitcoins (DD4BC) has been extremely prolific in threatening businesses with DDoS attacks if their extortion demands aren't met with," he told Infosecurity.

"Given the continued success of DD4BC, it won't be surprising if we see copy-cats sending similar threats, either claiming to be DD4BC or coming up with their own nom de guerre. They might not even need the capability to carry through on their attacks, as the threat could be enough to make some businesses pay." However, a growing trend is to launch DDoS attacks to distract the security team, he added. infosecurity-magazine.com

Bad Guys Are Already Compromising Chip and PIN Cards The adoption of chip-and-PIN technology for payment cards is starting to happen in North America, in the name of improving security for consumers, merchants and card issuers alike. Unfortunately, this is also forcing the bad guys to innovate, as evidenced by a new kind of ATM "shimmer" found in Mexico. infosecurity-magazine.com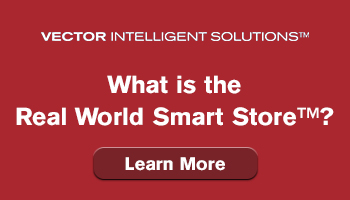 Press Releases

Appriss Acquires The Retail Equation to Strengthen Efforts Around Fighting Fraud and Mitigating Risk
Analytics, data, and modeling expansion is backed by Insight Venture Partners
Appriss Inc., a leading technology provider for data, risk assessment and analytics solutions for government, health information and commercial (including retail) industries, announced it has acquired Irvine, California-based, The Retail Equation (TRE).

Appriss will add The Retail Equation's expertise in analytics and predictive modeling that are already delivering highly targeted real-time solutions that benefit consumers by reducing fraud and managing risk in the retail space. This expansion of capabilities is in line with Appriss' mission of keeping communities safe and informed. "Combining data, technologies and approaches from the two companies opens up a whole new set of innovative solutions for the retail industry," said Mike Davis, CEO at Appriss. The investment enables Appriss to immediately participate at deeper levels in the retail sector and strengthen approaches to help combat organized crime and fraud.

"We believe that The Retail Equation and Appriss bring unique capabilities that, together, provide a powerful approach to improving the overall shopping experience by identifying and curbing employee dishonesty, consumer fraud and organized crime within retail", said Deven Parekh, managing director at Insight Venture Partners and chairman of the board for Appriss.

The Retail Equation is the first choice of leading retailers who seek to improve the consumer's shopping experience while reducing shrink and return rates by preventing fraud. The company's flagship product is a real-time return authorization solution that instantly approves all legitimate merchandise returns and stops the transactions for the 1% of consumers who exhibit fraudulent or abusive behavior. TRE also offers a predictive analytics solution that allows analysts to detect and investigate suspicious employee and consumer activity quickly. A third solution automatically identifies and issues targeted incentives that keep consumers shopping after making a purchase or valid return.

"Fraudulent and abusive returns cost U.S. retailers nearly $17 billion last year alone," said Mark Hammond, The Retail Equation's CEO. "TRE's solutions help retailers achieve an optimal return rate -- one that encourages consumer purchasing and loyalty while preventing the extreme outlier behavior that leads to such extraordinary loss. Our new relationship with Appriss will allow us to leverage their unique data and deep relationships with law enforcement and government agencies to deliver innovative approaches to the retail market."

The Retail Equation retained Wells Fargo Securities as exclusive financial advisor and Goodwin Proctor LLP as legal counsel. Appriss retained Willkie Farr & Gallagher LLP as legal counsel.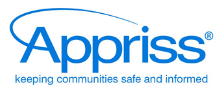 About Appriss
Appriss provides data-driven solutions to fulfill our mission of keeping communities safe and informed. Partnering with public safety, government, healthcare, and the commercial market, Appriss delivers solutions that prevent fraud, mitigate risk, fight crime, ensure compliance, increase public safety and save lives. Appriss' solutions are always backed by excellent customer support with technical agents in the U.S. that are available to help 24x7x365.

For more information about Appriss, visit www.appriss.com.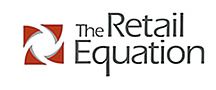 About The Retail Equation
The Retail Equation optimizes retailers' revenue and margin by shaping behavior in every consumer transaction. The company's solutions use predictive analytics to prevent fraud and abusive returns and then turn each individual shopper's purchase or return into a more profitable experience. This yields immediate financial payback, increasing store comps by as much as 2 percent, with significant return on investment. The Software-as-a-Service applications operate in more than 34,000 stores in North America, supporting a diverse retail base of specialty apparel, footwear, hard goods, department, big box, auto parts and more.

For more information about The Retail Equation, visit www.theretailequation.com.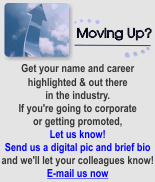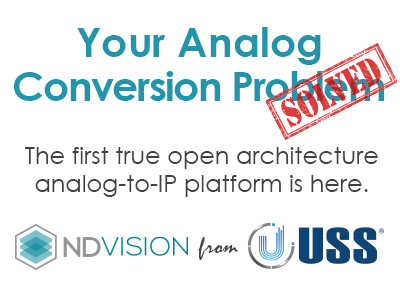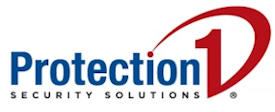 Protection 1 is a national leader when it comes to delivering retail business security that does more for you. With a reputation for exceptional customer service, Protection 1 has the breadth and depth of experience to serve needs ranging from burglary protection and fire monitoring to access control and state-of-the-art event triggered video solutions. In this LPNN interview, Rex Gillette, VP Retail Sales, talks about Protection 1's recent acquisitions and how it plays into the overall strategy of the company, while Les Paul Vernon, VP Enterprise Solutions, talks about some of the Managed Services Protection 1 offers, such as their security-only network.

---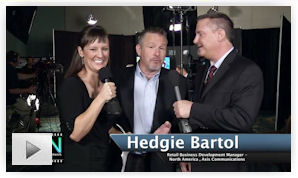 As the solution-provider portion of "Live in Long Beach" at NRF Protect concludes, Hedgie Bartol, Axis Communications, crashes the MC party, joining Amber and Joe to chat about megapixels, leadership forums and Hollywood celebrities.
Solution Providers, have a video or commercial you want to publish? Contact us.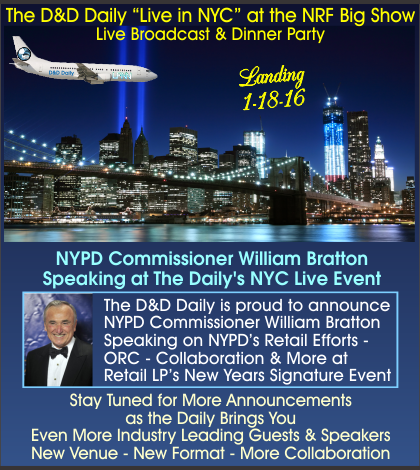 e-commerce

Sponsored by The Zellman Group
Amazon's Culture Story Continues - The Good and the Bad -
The Future Workplace?
Depiction of Amazon Stirs a Debate About Work Culture - Over 4,000 Comments on Yesterday's NY Times Article The reaction to the story was voluminous and spirited. On websites like Reddit and Hacker News, tech workers, Amazon employees and friends and relatives offered thoughtful and detailed reflections of their experiences at the company. Jeff Bezos, its chief executive, also weighed in. Many of the more than 4,000 comments posted to nytimes.com recounted what life was like at Amazon.

Dozens of current and former employees, as well as loved ones, wrote in to talk about how difficult it was to maintain a work/life balance. Many pointed out that the two year-mark was often the cut off for how long they could last there. The depiction of life at Amazon left many commenters wondering whether they should continue shopping with the company.

Not everyone, however, was so quick to lambaste it and its practices. Some current Amazon employees said their experiences matched the most upbeat ones described in the original article. Another Amazon employee echoed that experience. He pointed to the climate inside the company as a place that fosters projects that can have a huge impact on millions of people. nytimes.com

Hard Labor at Amazon? Wall Street Shrugs
Shares of the company rose 0.7 percent today despite a blistering expose in Sunday's New York Times that cast working conditions at the e-tailer as harsh to a Dickensian degree, but also high-paced and laser-focused on delivering for the consumer.

The New York Times executive editor Dean Baquet told WWD, "I think this was a powerful story driven by on-the-record interviews. It told the story of people who feel burdened by the Amazon workplace and those who feel exhilarated by it. In other words, an exemplary piece of journalism. And the comments on our site from present and former workers attest to that."

"The thing about the [Amazon] corporate culture is that it's one that's consistent," said a former Amazon executive who spoke on the condition of anonymity. "They do a really good job of being consistent. They weed out the people that the system doesn't work for and burn through those people, and they also find people that this system works for."

This modus operandi has worked well for Amazon, although the executive said new hires sometimes get to Amazon and are shocked by the lack of "social cohesions" at the company. The former Amazon executive said this bout of bad press might push the e-tailer to make some changes in its corporate culture.

"I don't think the article will change things," Melich said. "It won't change consumer shopping habits. If they need to keep a certain level of customer service, they'll find the right people to do that. They'll react to the customer, so if their customer tells them that their service has slipped, if their renewal rates for Amazon Prime drop, they might react.

Retail consultant Brian Kelly said pioneers are known for their work ethic.

"When I was [chief marketing officer] at Lane Bryant, there was a hugely focused business model left over from the Les Wexner days," he said. "It required six workdays a week. When Sam Walton was starting Wal-Mart, it also was known as a slavish work environment. And Wal-Mart changed the retail world. That is what Jeff Bezos is doing. Now it's his turn, and I am sure he has studied both Walton and Wexner."

One of the Times reporters on the story, Jodi Kantor, told "CBS This Morning": "So many of us know Amazon as customers, but what we realized is that we don't know how the company works inside. Employees had very powerful things to say about it. They really spoke to the strengths of working at the company. They said that they love the innovation, the customer focus, the quality of the people who work at Amazon, but they were essentially questioning, 'is our workplace - it's designed to be tough - but is it too tough?' A former human resources director at Amazon used the phrase 'purposeful Darwinism' to describe the company's method of constantly getting employees to do more and to improve.

Asked about the commonality of a tough workplace in today's landscape, Kantor said, "what we found so fascinating in reporting this article is Amazon is singular. They call themselves peculiar. They pride themselves on being different. That's a consistent message inside the company. On the other hand, it does reflect the future of the workplace - more efficiency, more data, come-and-go relationships between employer and employees - the question is how far is too far? Are there limits on how hard employees can work?" wwd.com

CEO Jeff Bezos certainly has good reasons to put a kinder face on the company he founded 21 years ago: 4,537 good reasons, to be exact That is the number of open jobs Amazon lists on its recruiting page for its Seattle offices alone. Amazon has exploded in size: More than 18,000 full and part-time workers were hired in the second quarter alone, a jump of 11%. And timing makes this an especially sensitive issue: Amazon typically boosts its hiring in the third quarter to staff up fulfillment centers ahead of the holidays. wsj.com

Bitcoin CEO Arrested On $389M (250m pound) Fraud Charges Police in Japan have arrested Mark Karpeles, 30, who headed the MtGox Bitcoin Exchange until the business collapsed in February 2013. At the time, MtGox was one of the leading international Bitcoin exchanges and held millions of pounds worth of the online currency in supposedly secure electronic vaults for customers. Karpeles is alleged to have spoofed the company's computer systems into transferring the lost cash into his personal accounts. The company filed for bankruptcy claiming the 250 million pounds of Bitcoin had been stolen by hackers. A police investigation has uncovered tampering with the company's computer systems and evidence that Karpeles manipulated the MtGox network to pay himself the missing Bitcoin. parsherald.com

PayPal Pairs With Commerce Dept. To Harness Economic Data

QVC will acquire e-retailer zulily for $2.4 billion

Competitors giving Alibaba a run for its money

Gift Cards As A Second Currency

"Fraud is not a person - it is a dynamic grouping of statistics that deviate from the norm."
Stuart B. Levine, CFI, CFCI
CEO, The Zellman Group & Zelligent


ORC News
Sponsored by NEDAP
ORC suspects get jail time for hitting Lord and Taylor at King of Prussia Mall - 9 to 23 months each Darrin Orr, 49, pleaded guilty to one count of criminal conspiracy to commit retail theft and was sentenced to nine to 23 months in Montgomery County Correctional Facility. Orr was also sentenced to three years of probation and was ordered to pay $8,575 in restitution with his codefendant Shareef Haynes. Tykee White, the third man involved in the theft, was sentenced to nine to 23 months and three years of probation after pleading guilty to retail theft in August 2014. On Nov. 5, 2012 at 3:07 p.m. the loss prevention officer at Lord and Taylor was working and saw three men - White, Orr and Haynes - walking through the mall who were suspects in previous theft cases at the store. At 8:30 p.m. the same men were seen in the store looking at the leather jackets. The men then grabbed several jackets and were seen running with them out of the store without stopping to pay for them. An inventory of the store determined the men stole 23 leather jackets and vests costing the store $8,575. timesherald.com

Elizabeth, NJ: 14 Crips gang members indicted in identity fraud scams They are 14 members of an Elizabeth-based street gang, but they now face a 49-count indictment for "white-collar crimes," including filing false tax returns and manufacturing fake gift cards to collect thousands of dollars, Union County officials said today. Money from the scams was use to support members of the 111 Neighborhood Crips and to aid other gang members who were in jail or prison, acting Union County Prosecutor Grace Park said today. All 14 defendants face charges under New Jersey's Racketeer Influenced and Corrupt Organizations (RICO) statute, Park said. In addition to the RICO indictments, two of the suspects face indictments on murder or attempted charges. nj.com
Foley, AL: "Boost Bags" Used In $4,000 Theft Incident at Old Navy Many stores have security systems near the front door that trigger a loud alarm if someone tries to steal merchandise. Foley police say four people found a way to by-pass the EAS system at the Old Navy store at Tanger Outlets and walk out with more than $4,000 dollars worth of merchandise. All four were arrested moments after the alleged crimes. They've all been charged with felony theft. Two were also charged with giving false information to a police officer. Police say the alleged shoplifters used what's called "boost bags"- homemade bags made with duct tape to steal the clothes. wkrg.com
Murfreesboro, TN: $3675 in Push Up Bras stolen from the Victoria's Secret Store There has been another sizable theft at Victoria's Secret in Murfreesboro. This time around, two Hispanic males and one Hispanic female entered the store with several bags from nearby stores and reportedly started selecting merchandise with total disregard to size or price. They placed the merchandise inside their bags and never made it to the cash register. When a store employee at the Avenue location approached one of the three subjects to ask if they needed help, they left the store in various directions on foot. They reportedly left with over $3,600 in push up bras. Since 2012, over $20,000 in merchandise has been shoplifted from the two Victoria's Secret Stores in Murfreesboro. wgnsradio.com

Concord, NH: Man Busted with Nearly $1,800 Worth of Stolen Items from Target and Walmart A store employee told the officer that he was tipped off by a patron who was in the store earlier and thought a theft might have taken place in the garden center. The officer eyed video and reportedly saw a man leave the store with a full cart of merchandise along with a child seated in the cart. patch.com

Hoover, AL: Police focusing on issue of Shoplifting; Releasing a series of information on social media Captain Gregg Rector says with Hoover being one of the biggest shopping areas in the state, shoplifting is always a concern for businesses and police. "Probably one of the primary reasons behind the shoplifting we see in our city is individuals that are funding drug habits and it's been that way for quite some time now," Rector points out. Rector also says larger retailers typically have the most success in dealing with shoplifting cases because of their ability to afford security cameras and loss prevention. The Hoover PD plans to post shoplifting-related information on its Facebook page throughout the week, including pictures of those caught in the act. wtvm13.com

Hoover, AL: Woman accused of stealing 2 pair of jeans, valued at nearly $1000 A 38-year old Warrior woman is facing theft charges. Hoover police arrested Pamela Burr on August 10th. Loss Prevention employees at Von Maur Department say they saw the woman concealed two pair of "Robin Brand" jeans inside her purse. After she left the store, Burr was taken into custody and officers were called. The stolen jeans were recovered. abc3340.com
Do you have an ORC case to share?
Share your ORC news and help the industry grow

Retail Crime News

Sponsored by Security Resources
Romanian National Admits To International ATM Skimming Scheme - Hitting ATMs Across the U.S. on Road Trips - Faces 25 yrs in prison Zoltan Deak, 39, of Hunedoara, Romania, pleaded guilty today to conspiracy to commit wire fraud and conspiracy to commit money laundering. U.S. District Court Judge Jeffrey L. Schmehl scheduled a sentencing hearing for December 7, 2015. Deak was part of an international conspiracy which placed skimming devices on ATM machines and subsequently stole money from the compromised bank accounts.

Zegrean and Dragan took road trips across the United States stopping every few miles to withdraw funds from the compromised bank accounts. In June 2013, Deak traveled to the United States intending to withdraw funds from the compromised bank accounts and to assist Zegrean place skimming devices on ATM machines in the United States. Deak, Zegrean, and Dragan took a road trip from Reading, PA to Florida to withdraw funds from previously compromised accounts. Returning from their trip to Florida, Sheriff Deputies in Clarendon County, South Carolina, stopped Zegrean's Range Rover and searched their vehicle. Inside the vehicle, Deputies found approximately $15,000 in stolen funds, 1,704 stolen bank card numbers, and various ATM skimming devices. Wyomissing Police later seized another stolen 2,879 bank card numbers from Zegrean's computers. justice.gov

N.J. couple accused of roles in $15M counterfeit watch international smuggling ring Prosecutors say a central New Jersey couple was involved in international trafficking ring that smuggled counterfeit high-end wrist watches between Hong Kong and New Jersey. They say a search of the couple's home uncovered more than 150,000 counterfeit watches, watch parts and equipment used to assemble wrist watches. The retail value of authentic watches was estimated at more than $15 million. northjersey.com

Omaha, NE: Man convicted in Fatal Shooting of 71 year old Jewelry Store Owner An Omaha man has been convicted of first-degree murder in the 2014 fatal shooting of a jewelry store owner during a botched robbery. Douglas County District Judge Marlon Polk issued a guilty verdict Monday in the bench trial for 19-year-old Milton Dortch Jr. The conviction carries a life in prison sentence. Prosecutors say Dortch was 18 when he entered James Minshall Sr.'s Omaha jewelry store in September 2014 and attempted to rob it. Dortch says he shot at Minshall because he saw the 71-year-old man attempt to retrieve a gun. Dortch testified during his short trial that he never intended to shoot his gun or kill anyone. theindependent.com

Pittsburgh, PA: Store clerk and Armed Robber battle with swords For a few tense, surreal moments Friday night, a Pittsburgh corner store was transformed into something out of Game of Thrones. That's because a would-be robber tried to hold up the store with a sword - only to discover the clerk was armed with a sword of his own. It happened this past Friday night at the Perry Market in Pittsburgh, Pennsylvania. Two unknown juveniles ran into the store, one of whom was brandishing a sword or very large knife. The unknown man holding the sword ran behind the counter to demand cash, and that's when the store clerk reached for a blade of his own: a full-length scimitar. globalnews.ca
Buckhead, (Atlanta) GA: Neiman Marcus Last Call the victim of a Smash and Grab Atlanta police were investigating a smash-and-grab burglary Tuesday morning at a Buckhead store. Two suspects wearing yellow scarves on their faces were seen leaving the area in a red sedan without a tag, Police said. It was not immediately known how much merchandise was stolen from the store ajc.com
Kansas City, KS: Is the Felony Lane Gang targeting Johnson County? Car break-ins Sunday night have Johnson County Park Police worried the Felony Lane Gang could be up to its old tricks. The group travels around the country targeting purses left out in the open before moving on to another city and new victims. Sunday's smash and grab robberies at the Mid-America Sports Complex in Shawnee have authorities wondering if the Felony Lane Gang might be responsible. So far, they say it doesn't appear so, but they're not taking that for granted. kctv5.com

Myrtle Beach, SC: Man charged with Shoplifting $10,000 of merchandise from Empress Jewelers A Summerton man was arrested late Sunday evening for his alleged role in a Horry County jewelry heist. Tanniah B. Whitfield, 30, was charged by the Horry County Sheriff's Office with shoplifting of a value more than $10,000. Deputies told WPDE that officers were called 6 p.m. Sunday to Empress Jewelers at Myrtle Beach Mall for shoplifting of more than $10,000 in merchandise. They said they are still looking for the get-away driver, who took off in a white, 1999 Ford Crown Victoria. manninglive.com

San Diego, CA: Security Guard Robbed While Working at Ralph's Grocery Store A security guard says he was robbed while he was working at a downtown San Diego grocery store early Tuesday. San Diego Police were called just after 3 a.m. to the Ralph's in the East Village community. Raymond Wyatt said his wallet was in his backpack near the flower section of the store when Wyatt noticed a man take the wallet. Wyatt confronted the suspect and told NBC 7 the man threatened the guard, saying that he had a gun and would shoot him. nbcsandiego.com

Russia: Police bust $30 million contraband cheese ring Russian police said Tuesday they have busted an international ring involved in producing contraband cheese worth about $30 million, arresting six people. The arrests are part of a government campaign to enforce a ban on imports of Western cheese and other agricultural products imposed a year ago in retaliation for U.S. and European Union sanctions on Russia. Police said the ring, whose operations began in March, had been supplying "as cheese a product made from cheese rennet whose import into Russia is forbidden." The product was then fixed with counterfeit labels of known foreign cheese producers and sold in supermarket chains and distribution centers in Moscow and St. Petersburg. nypost.com
Woman charged with identity theft, running up $3,100 in charges on credit cards

Lancaster, PA: Police seek two men accused of stealing oxycodone during armed robbery of CVS

Newton, NC: Police Arrest Man On Felony Identity Theft Charge

Sort Pump, VA: Man charged with 'Upskirting' girl in Barnes and Noble

Houston, TX: Houston Furniture Bank temporarily closed after Arson Fire

Kay Jewelers in the Valley Mall, Hagerstown, MD reported a Grab and Run, merchandise valued at $1,895

Kay Jewelers in the Cascade Station, Portland, OR reported a Grab and Run, merchandise valued at $1,300


Robberies and Burglaries
● AT&T - Virginia Beach, VA - Robbery
● Andy's - Dania Beach, FL - Burglary
● Anderson Guns - Anderson, IN - Burglary
● Boost Mobile - Slidell, LA - Armed Robbery
● Carlisle Food Mart - Carlisle, PA - Burglary/ 3rd this year
● Circle K - Yuma, AZ - Robbery
● CVS - Augusta, GA - Robbery
● CVS - Lancaster, PA - Armed Robbery
● Denver E Cigs - Denver, CO - Burglary
● Dollar General - Waco, TX - Armed Robbery
● Dollar General - Pueblo, CO - Robbery
● Little Caesars - Holland, MI - Robbery
● McDonald's - Austin, TX - Armed Robbery/ Police Shooting
● Q-Mart - Austin, TX - Armed Robbery/ Police Shooting
● Rite Aid - Springfield, PA - Robbery
● Rite Aid - Augusta, ME - Robbery
● Slippin Southern - New Orleans, LA - Burglary
● Subway - Houston, TX - Burglary
● Yogen Fruz - Northbrook, IL - Robbery
● 7-Eleven - Denver, CO - Armed Robbery


Featured Job Listings
Sponsored by NuTech National
Feature Your Job Here For 30 Days -
70% Aren't On the Boards
NEW THIS WEEK -
VP of Sales/Client Relations
More details coming soon
Confidential - Retained Search
Nationwide
Gus Downing
Dir of AP, Global Ecommerce
Ralph Lauren
Greensboro, NC
Ralph Lauren
Dir AP
Saks Fifth Ave

New York, NY
Saks Fifth Ave


Territory LP Dir.
Burlington Stores
Los Angeles, CA
Burlington Stores
Dir. of Security/LP
Estee Lauder
Los Angeles, CA
Estee Lauder
Director of LP
Pacific Sunwear
Anaheim, CA
Pacific Sunwear
VP Supply Chain, LP & Safety
Ross Stores
Ft. Mill, SC
Ross Stores
NEW TODAY LP Dist. Mgr
Supervalu
Bowie, MD
Supervalu
Regional LP Mgr
Dollar General
Morgantown, WV
Dollar General
Regional LP Mgr
Dollar General
Pittsburgh, PA
Dollar General
Regional LP Mgr
Family Dollar
Philadelphia, PA
Family Dollar
Implementation Expert/Project Mgr
LP Software
Worth, IL
LP Software
Sales Representative
NuTech National
Maitland, FL
NuTech National

Limited Time Only - Post Your Multi-Unit LP jobs for FREE - Learn More Here

Daily Job Alerts


Appearing One Day Only
View our Internet Jobs Archives here
Mgr of LP
Albertsons
Malvern, PA
Albertsons
LP Manager
Bloomingdale's
Los Angeles, CA
Bloomingdale's
LP Supervisor
Burlington Coat Factory
Linden, NJ
Burlington Coat Factory
Dept Mgr LP & Safety
Lowe's
Dubuque, IA
Lowe's
Dept Mgr LP & Safety
Lowe's
New Castle, DE
Lowe's
Dept Mgr LP & Safety
Lowe's
San Francisco, CA
Lowe's
LP Supervisor
Lucky's
Oakland, CA
Save Mart Supermarkets
LP Supervisor
Save Mart
Stockton, CA
Save Mart Supermarkets
Regional LP Mgr
Save-A-Lot
St. Louis, MO
Save-A-Lo
LP Mgr
Kmart
Honolulu, HI
Sears Holdings Corp
LP Manager Hrly
Kmart
Wayne, PA
Sears Holdings Corp
LP Manager Hrly
Kmart
Clinton Twp, MI
Sears Holdings Corp
LP Manager Hrly
Kmart
Elizabethtown, PA
Sears Holdings Corp
LP Manager
Sears
Danbury, CT
Sears Holdings Corp
LP Manager Hrly
Kmart
Shawnee, OK
Sears Holdings Corp
AP Manager
Home Depot
Louisville, KY
Home Depot
AP Manager
Home Depot
Prescott, AZ
Home Depot
District LP Mgr
Marshalls
Laguna Hills, CA
TJX Companies
District LP Mgr
Marshalls
Laurel, MD
TJX Companies
District LP Mgr
TJ Maxx
Tacoma, WA
TJX Companies
AP Mgr in Training
Walmart
Staunton, VA
Wal-Mart
AP Mgr in Training
Walmart
Reno, NV
Wal-Mart
AP Mgr in Training
Walmart
Wichita Falls, TX
Wal-Mart
AP Mgr in Training
Walmart
Oxford, AL
Wal-Mart
AP Mgr in Training
Walmart
La Junta, CO
Wal-Mart
AP Mgr in Training
Walmart
Batavia, IL
Wal-Mart
AP Mgr in Training
Walmart
Ottawa, OH
Wal-Mart
Safety & LP Mgr
Tuesday Morning
Phoenix, AZ
Tuesday Morning



Home of the Industry's Original
On the Move

Brandon Perego was named Corporate Organized Retail Crime Investigator at The Home Depot.

Post Your New Job or Promotion!
See all the Industry Movement


Your Career
Sponsor this section of the Daily
3 Quick Performance Hacks that Can Supercharge Your Day How is it that some people seem to accomplish a lot more than others when we all have 24 hours in one day? The trick is they know how to make sure every last second isn't wasted. Here are three steps you can use to boost your productivity. Try batching

10 Simple Habits that Make Afternoons as Productive as Mornings Our mornings are packed with productivity. This is usually because we are recharged from a good night's sleep, our minds are clear and we are ready to take on the day. Then the afternoon slump hits. Try these tricks to make your afternoons work for you. Eat with others
The Post-It Note Approach to Time Management We often find that time quickly eludes us, but there's a simple way you can make time work for you. If you just remember the 5 Ds, you can cut time on smaller projects like going through emails or paperwork. Do, Delegate, Delete, Decide, Date

How to take Advantage of Your Brain's Hidden Productivity Powers Many people carry a lot of stuff inside their heads: tasks to remember to accomplish, meetings to go to, dates to keep track of. This mental list is keeping you from being productive instead of the other way around. Instead, try these strategies to clear your head. Perform a brain dump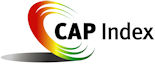 Tip of the Day
Sponsored by Vector Security
Individual growth is an overly used phrase for something that is extremely difficult to truly accomplish. Corporate America tends to force it faster than many can absorb. Out of necessity or by design it requires a mental investment and a conscious effort on the part of the executive to truly grow beyond their current capabilities. Consequently, growth is oftentimes as a result of direct force or life-changing events. But it is a necessity if one expects to advance and stay current with the industry. Technology represents the Loss Prevention industry's biggest opportunity for growth and if one expects to be a leader tomorrow it would be wise to grow your technology education.

Just a Thought,
Gus





Upcoming Events
---
Recruiting?
Get your job e-mailed to everyone... everyday
Post on our Featured Jobs Board!
Reach your target audience in 2015 every day!
Request our 2015 Media Kit
update account / change e-mail
unsubscribe FEEDBACK
www.downing-downing.com

Advertise With The D&D Daily




36615 Vine Street, Suite 103
Willoughby, OH 44094
440.942.0671
copyright 2009-2019
all rights reserved globally