The D&D Daily Mobile Edition
August 19,

2015



The LP Industry's #1 News Source - Informing, Educating and Instilling a sense of community



History of ORC Associations -
Their History and Stories
Sponsored by Nedap
Organized Retail Crime Association of Idaho - Fighting ORC Since 2014

By Curt Crum, Special Services Manager for the Boise Police Department & President of CLEAR and Edward Fritz, Crime Prevention Supervisor for the Boise Police Department & ORCAID Treasurer and one of the founding members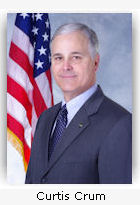 In 1989 Law Enforcement in Boise Idaho starting seeing an emerging trend of known career criminals turning from the traditional crime of burglaries, car thefts, and robberies to retail theft and fraud schemes. This is believed to be because of the perception that retail theft could reap monetary rewards without the substantial risk of the other crimes. This perception was true, given that law enforcement, prosecutors, and the courts had not yet understood the scope of this problem. A significant education process was needed to be developed to bring these entities up to speed.

Our first initiative was to bring all of the affected parties together to gain a perspective on the scope of the problem. This included prosecutors, law enforcement, and retail loss prevention personnel. As you can imagine, there was some resistance initially from each discipline to feel free sharing information. These concerns were alleviated when guidelines for information sharing were developed with input from prosecutors and retail loss prevention staff.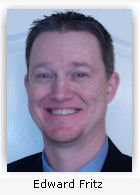 We then started to review shoplifting arrest reports to develop trends, patterns, and identify organized theft rings. We were quickly able to determine there were indeed many different rings operating throughout our region, and that retail loss prevention staff had a tremendous amount of intelligence on these groups. We also saw the relationship between narcotic users and retail theft. The problem we found was there was no communication between retail and law enforcement reference these groups.

In order to develop a forum to get all of the parties together to share information, we started holding monthly meetings between law enforcement and loss prevention staff. After getting past the initial hesitancy to share information, these monthly meetings started to gain momentum and became the cornerstone of our information sharing. As we started to develop the link between retail theft and numerous related crimes, other law enforcement agencies and divisions started to understand the value of the intelligence information these loss prevention staff were bringing to the table. These entities now include patrol officers, fraud, property crimes, narcotics and violent crimes investigators. We have all of the major retailers in our region attending these monthly meetings. These meetings and this partnership resulted in thousands of arrests for everything from theft, refund fraud, check and credit card fraud, narcotics activity, assaults, armed robbery, vehicle burglaries and vehicle thefts. We were also able to make arrests of major organized retail crime groups that traveled to Idaho and other cities in the Northwest.

In December of 2014, in an effort to take our efforts to the next level, the Organized Retail Crime Association of Idaho (ORCAID) was created by several retailers and law enforcement agencies throughout the state with the intent to fight the rapidly growing rate of ORC. ORCAID has now evolved into a highly efficient coalition dedicated to serving Idaho businesses and communities impacted by ORC through sharing intelligence, photographs, and surveillance video. With the ability to upload suspect and incident information through the ORCAID website, our members are provided with real time alerts to quickly relay critical information to members.

ORCAID has truly grown into a competitive advantage for Law Enforcement and retail alike. As a retailer, you know who that person is and how they are going to steal from you the second they walk in your door. While Law enforcement builds their own cases based on probable cause, they benefit by having current intelligence information about these active criminals.

Since December 2014, members of 26 Law Enforcement agencies and 34 retailers have signed up for the system. We have representation through the entire state of Idaho as well as surrounding states like California, Oregon, Washington, and Utah.

With our website, ORCAID.org, we started seeing results immediately. Unknown theft suspects were being identified in a matter of minutes by other retailers. Stores were recognizing theft suspects from other retailers the second they walk into the store. Traveling ORC groups are being identified and captured more quickly. On 3/30/15, pictures of a suspected traveling credit card fraud group were put into the ORCAID system by a retailer in the Southeastern part of the state. We received word from another retailer of a group that had traveled to another city in South Idaho, a few hours away from Boise. Due to the communication throughout the State, Law Enforcement in the Boise area was ready for the group and apprehended them, along with counterfeit cards and merchandise, later that evening.

The future is definitely bright for ORCAID as we continue to grow.

The mission of the Organized Retail Crime Association of Idaho is to combat organized retail crime (ORC) through a collaborative effort between law enforcement and retailers in and around the State of Idaho.


ORCAID's Founding Board Members are:
Marlin Baker, Fred Meyer
Ben Becker, Target, ORCAID PIO
Marlene Bock, Walgreens
Michael Culton, Boise Police, ORCAID Chair
Cody Evans, Boise Police
Ed Fritz, Boise Police, ORCAID Treasurer
Tom Gerdes, Nampa Police
Nicholas Kulack, Meridian Police
Doug Kuripla, Albertsons, ORCAID Vice Chair
Beau Lachance, Home Depot
Darcy Layman, Albertsons, ORCAID Secretary
Scott Nihart, Bed, Bath, and Beyond
Preston Smith, Cabelas, ORCAID Eastern Idaho Representative
Terry Weir, Boise Police


ORCAID Members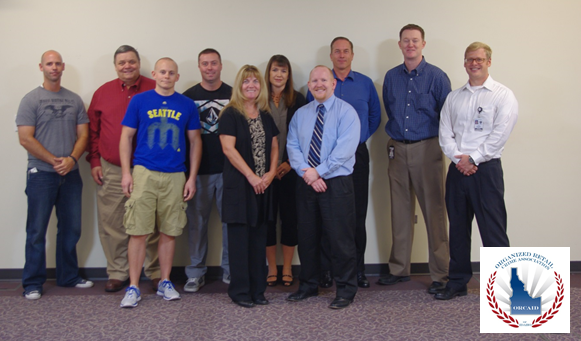 Left to Right: Cody Evans – Boise Police, Marlin Baker – Fred Meyer, Beau Lachance – Home Depot, Terry Weir – Boise Police, Marlene Bock – Walgreens, Darcy Layman – Albertson and ORCAID Secretary, Jeff White – Ada County Prosecutors Office, Doug Kuripla – Albertsons and ORCAID Vice Chair, Ed Fritz – Boise Police and ORCAID Treasurer, Michael Culton – Boise Police and ORCAID Chair



News Brief
Sponsored by WG Security Products, Inc.

New 'LP Industry Leaders' LPNN episodes starting tomorrow
New videos every two days on the Daily
Don't miss the first episode with Bob Moraca, VP of LP, NRF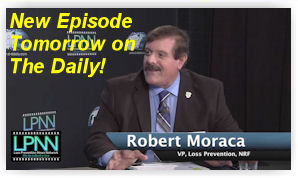 Starting tomorrow we will begin publishing the "LP Industry Leaders" portion of our recent "Live in Long Beach" at the NRF Protect broadcast. We will be airing each episode in our LPNN column on the Daily in order - for two days at a time. The first one features Robert Moraca, VP of Loss Prevention for the NRF, in his session titled "NRF Protect: The NRF's Senior Leadership - Supporting the LP Industry". Stay tuned to the Daily every day so you don't miss any of these impactful, informative and highly educational interviews with senior-level leaders of the retail loss prevention industry!

To see our full list of upcoming episodes, with new publishing dates, click here.




NRSS: Diversity in LP Numbers Shows Room For Improvement - Much More Work Needs to Be Done According to the National Retail Security Survey below you'll find the gender and ethnicity demographic breakdown of loss prevention managers since 2008. With many retailers choosing not to answer this question in the survey these numbers can't be considered exact. However even with missing data we can see the general trends which should be of concern given that improving the diversity of LP department personnel is an often discussed and increasingly important industry objective.

"We hope that readers realize that each of these percentages is still less than half of the proportion which these same demographic groups represent in the overall American population. These increases reported in ethnic diversity are commendable improvements when compared to statistics from past years. Obviously, much more work on increasing both the gender and ethnic diversity of retail loss prevention personnel still needs to be accomplished before we can state that LP managers adequately represent the demographic profile of the American population."

While the numbers show a 23% improvement in the number of women in the industry the African-American numbers show an 11% decrease. With Latino percent showing the biggest increase of 41% and Asian-Pacific percent decreasing 4%.

Year
Women
Percentage of LP Mgrs
African-American
Percentage of LP Mgrs
Latino
Percentage of LP Mgrs
Asian- Pacific
Percentage of LP Mgrs
2014
23.1%
7.7%
9.7%
2.6%
2013
NA
NA
NA
NA
2012
18.4%
6.9%
9.3%
2.3%
2011
22.7%
7.2%
7.5%
2.0%
2010
NA
7.2%
8.7%
2.9%
2009
NA
8.9%
7.1%
2.2%
2008
18.8%
8.6%
6.9%
2.7%

Wal-Mart AP's Response to Shrinkage published in Business Insider Article yesterday Wal-Mart recently brought back employees known as "greeters" to its store entrances to help combat its theft problems. The company also added a fleet of "asset-protection customer specialists," who will check receipts as shoppers leave, The Wall Street Journal reported. Wal-Mart is testing the added door presence in 300 of its 4,500 US stores.

The company is also "reviewing the end-to-end inventory management process with a special focus on shrinkage" and increasing staffing in areas of the store where theft is most common, Foran said. "But it will take time to see results, so this will impact us... for the rest of the year," he said.

In an earnings call earlier this year, Foran said half of the theft at Wal-Mart occurs in the food departments. businessinsider.com

Dramatic increase in current account fraud in Q2 in UK - Up 40% Large-scale targeted fraud attacks have increased massively in Q2 2015. Current accounts saw the rate of fraudulent applications soar from 81 in every 10,000 during Q1 2015, to 151 in every 10,000 applications by the end of Q2. Identity theft is at the heart of these attacks. In Q1 2015, 49 per cent of all current account fraud was identity theft, but by Q2 2015 this figure had risen to 69 per cent. Nick Mothershaw, UK&I Director of Identity & Fraud at Experian, comments: "We've seen current accounts slowly become the main target for criminals over the past year, but this sudden surge in fraud is alarming and indicative of a widespread organized attack on financial service providers.

The good news is that these figures relate to detected and prevented fraud so these large scale attacks are being blocked before the damage is done. However, it does reveal the fervour with which fraudsters are targeting current accounts and the dangers for both the individuals whose identities are stolen and the organisations trying to protect them." retailfraud.com

Kohl's non-compete agreement doesn't hold up - Kohl's CIO Joins Hudson Bay - 1 week injunction expires - Kohl's Took No Further Legal Action On July 24, Kohl's filed a lawsuit in Wisconsin (where the retailer is headquartered) claiming its employment agreement with Schalk required her to wait a year before taking a similar position with a competitor. However, on Aug. 11, the court ruled against Kohl's, saying Hudson's Bay is not a direct competitor and the language of the employment agreement would most likely not stand up under state law. A temporary injunction barring Schalk from accepting the job with Hudson's Bay has since expired. It is unclear if Kohl's is considering any further legal action. chainstoreage.com

Lumber Liquidators hires new compliance chief
Shuffling in the executive ranks continues at embattled Lumber Liquidators Holdings Inc., in the wake of accusations the retailer sold Chinese hardwood laminate products that had illegal levels of formaldehyde. Lumber Liquidators has hired Jill Witter as chief compliance and legal officer. Witter formerly served as general counsel at Rayonier Inc., in the Forest Resources Division of the International Paper Company, and ethics and compliance officer at Novation LLC, She replaces former chief compliance officer Ray Cotton, who resigned in June. chainstoreage.com

The Armed Citizen Retail Stores, Part 1 - Here's What they're saying on 'America's 1st Freedom' website about Concealed Carry in Retail Stores - Concerning For those who carry concealed, their firearm is often like their American Express card—they never leave home without it. That's especially true when shopping at various retail establishments, where violent criminals often ply their trade. Here are five recent instances from last year where concealed-carry permit holders used their handguns to save the lives of others under attack in or just outside of retail establishments.

An armed man entered a Dollar General store one afternoon, waved his gun in the air and threatened to kill everyone in the store. He held a cashier and a customer at gunpoint and ushered them toward a break room area. A customer carrying a concealed handgun then defeated the threat with a single shot.

A mother was in the parking lot of a Family Dollar store in Houston, Texas, when a pair of purse-snatchers grabbed her bag and dragged the woman, who was still holding the purse, into the middle of the parking lot. A man in the parking lot witnessed the attack, retrieved a handgun, and confronted the criminals, forcing them out of the car and onto the ground. The armed passerby then held the pair at gunpoint until police arrived. Following the incident, a local media outlet interviewed the manager of the Family Dollar store, who said of the armed citizen, "The guy is something else … He's a hero."

A good Samaritan with a concealed-carry permit intervened when he saw a dangerous altercation between a shoplifter and loss prevention officers taking place outside of a Home Depot. The 26-year-old suspect was confronted by the officers after leaving the store with a drill under his coat. When they attempted to apprehend him, he pulled out a syringe and used it as a weapon. One of the officers was stabbed multiple times in the hand with the contaminated needle. A customer carrying a licensed firearm witnessed the altercation and ordered the suspect to drop the needle and get on the ground until he was arrested.

Grayson Herrera, 23, met several friends outside of a shopping mall where they planned to go to the 7:50 p.m. showing of a movie at the theater inside. They had just met up in the parking lot when the estranged husband of one of Herrera's friends pulled up next to him in his vehicle. The husband exited the vehicle and allegedly pulled a handgun from his waistband. Targeting his estranged wife, he fired multiple rounds as she ran toward the theater for cover. Herrera and his other male friend, both licensed to carry a concealed handgun, drew their guns. Herrera returned fire, killing the gunman.

Joshua Nelson was shopping at a Wal-Mart with his wife and children when he heard a woman scream, "Stop, put it down!" After telling his family to run to the front of the store and call the police, Nelson located the frantic woman. Nelson, who has a concealed-carry permit and carries his firearm almost everywhere, spotted a man holding a large fillet knife to the woman's abdomen. Nelson let the knife-wielding man know that he was armed, then demanded that he drop the knife. The attacker then turned the knife on himself and threatened suicide. americas1stfreedom.org

A radical shift in consumer psychology is threatening the futures of Nordstrom, Macy's, and JCPenney An emerging trend in consumer psychology is contributing to the shift toward discounting. "The consumer mood for bargains and deals remains undiminished." Consumers will happily eschew the traditional merchandising, displays, and organization for cheaper products. Discount retailers have a no-frills approach, allowing them to pass savings on to the consumer. businessinsider.com

Report: Shoppers score big on Bloomingdale's error on Loyalty Program At least a few shoppers reportedly received a substantial windfall as a result of a computer glitch at Bloomingdale's. According to BuzzFeed, some members of the upscale chain's loyalty program were accidentally issued as much as $25,000 in store credit last week, and at least one customer used the unintentionally generous offer to obtain free diamond earrings. chainstoreage.com

Walgreens to lay off 270 corporate employees in Chicago Walgreens will eliminate about 370 positions from its corporate support offices — 270 of them in Chicago. The job cuts, which will not affect any stores, are part of the company's ongoing restructuring and cost-reduction plan that was announced a year ago, company spokesman James Graham said in a statement. suntimes.com

California enacts worker retention law after a change in ownership It protects employees at stores of at least 15,000 square feet from being fired during a 90-day transition period after the store has been sold; following the transition, the new employer must provide a written performance evaluation and, if the evaluation is satisfactory, must consider an offer of continued employment, while retaining the right to terminate an employee for cause at any time during or after the transition period. supermarketnews.com

Subway Officially Cuts Ties With Jared

Kroger Announces Creation of Two Supermarket Divisions in Texas

LinkedIn is launching a new app called 'Lookup' to help you quickly find and text coworkers


Quarterly Same Store Sales Results
American Eagle Q2 comp's up 11% with net revenue up 12%
Lowe's Q2 comp's up 4.3% with sales up 4.5%
Ace Hardware Q2 comp's up 3.9% with sales up 6.5%
Citi Trends Q2 comp's up 3.9% with sales up 6.1%
Target Q2 comp's up 2.4% with met sales up 2.8%
Staples Q2 North American stores comp's down 3% with sales down 5%
All the news - One place - One Source - One Time
The D&D Daily respects your time
& doesn't filter retail's reality

Report Your News!
(content subject to approval)




Target Sets High Bar For Data Breach Deals In Visa Pact - Largest Data Security Settlement in History The agreement reached Tuesday by Target Corp. and Visa Inc. to reimburse card issuers for as much as $67 million for costs stemming from the retailer's 2013 cyberbreach is the largest single settlement of a data security litigation to date and could set a precedent for future deals, attorneys said. The $67 million deal to repay Visa card issuers dwarfs the ill-fated $19 million agreement in the spring between Target and MasterCard Inc., and is likely to serve as a template for other merchants who have been hit by cyberattacks, attorneys noted. MasterCard said Tuesday it was in talks with Target about a comparable deal to repay its card issuers affected by the 2013 breach. law360.com

Uber reportedly to quadruple its security team by year's end - From 25 to 100 - Investigate Driver Incidents Uber is planning to bump its security team from 25 to more than 100 members by the end of the year, the Financial Times reported on Monday. Joe Sullivan, the company's chief security officer, told the Financial Times that his team is looking to use technology to improve cybersecurity, physical security, trust and safety, and to investigate driver incidents. Sullivan was quoted as saying that because half of Uber employees need access to customer data at certain points, the company has implemented random auditing that monitors data access for suspicious activity. The issues it handles are as disparate as vetting driver identities, to protecting staff attending court hearings about whether Uber can legally operate in certain jurisdictions.

Sullivan hired this past April was Facebook's former Chief Security Officer and is Uber's first-ever CSO. Sullivan, who spent five years securing Facebook and worked at both eBay and PayPal. scmagazine.com

Clearing up cloud confusion - Its only a matter of time before all security systems rely on it Cloud pioneers—security manufacturers who say they're fully committed to cloud-based systems—believe it's only a matter of time before all security systems rely, to some degree, on the cloud.

Cloud-based security systems are faster, cheaper and more flexible than traditional security systems, they say. So why isn't the migration to the cloud a done deal? There is confusion about the cloud, according to Christian Morin, director of cloud services for unified security provider Genetec. The biggest obstacle to cloud adoption is the level of education and awareness. Many have heard of the cloud, but they don't know what it is, and they don't know the promise of the cloud. And there's an inherent fear of the unknown," Morin said.

Cloud makes "access to solutions that much easier," Morin said. "It's faster to get up and running," it's flexible, and easier to scale up or down, and you only pay when you need to use it, he said. Instant software upgrades are "of the utmost importance," he said. securitysystemsnews.com

Do customers actually want drone deliveries? Theft is Top Consumer Concern & 5% Said They'd Steal the Package UK shoppers have doubts over drones being used for deliveries. Less than one-third (30%) of British shoppers said they plan to use drones if and when they become widely available.

The top concern cited by 36% of respondents, was the issue of product theft. In fact, 5% of respondents even admitted that they would consider stealing a package when a drone is landing and the same percentage also said they would be tempted to break a drone that they notice delivering a package.

Despite concerns raised over the issue of difficulty with large items and deliveries going to the wrong place, 42% of the 1,000 people questioned for the survey said the biggest benefit would be faster deliveries, while 42% suggested drones will help with delivery to isolated and remote places. "The main drawback is the security of their purchases and at the moment the majority are planning not to use them despite knowing the benefits of faster and wider spread delivery." essentialretail.com

China arrests 15,000 for Internet-related crimes The country's Ministry of Public Security has been cracking down on illegal Internet activities, and plans to increase enforcement even more, it said in an online post. The ministry has so far investigated 7,400 Internet crimes, resulting in the large number of arrests. It's unclear during what period the investigations took place, but the ministry cited a case that went as far back as last December. csoonline.com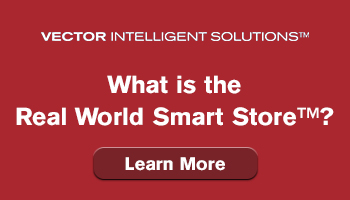 Vendor Spotlight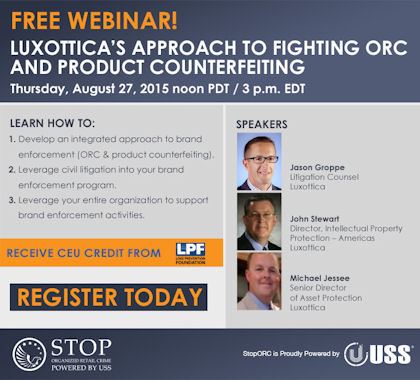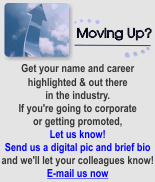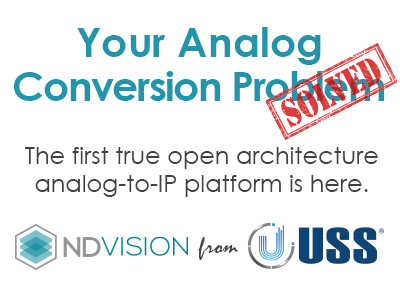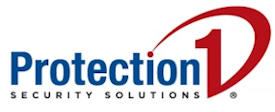 Protection 1 is a national leader when it comes to delivering retail business security that does more for you. With a reputation for exceptional customer service, Protection 1 has the breadth and depth of experience to serve needs ranging from burglary protection and fire monitoring to access control and state-of-the-art event triggered video solutions. In this LPNN interview, Rex Gillette, VP Retail Sales, talks about Protection 1's recent acquisitions and how it plays into the overall strategy of the company, while Les Paul Vernon, VP Enterprise Solutions, talks about some of the Managed Services Protection 1 offers, such as their security-only network.

---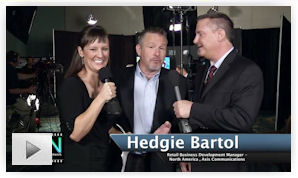 As the solution-provider portion of "Live in Long Beach" at NRF Protect concludes, Hedgie Bartol, Axis Communications, crashes the MC party, joining Amber and Joe to chat about megapixels, leadership forums and Hollywood celebrities.
Solution Providers, have a video or commercial you want to publish? Contact us.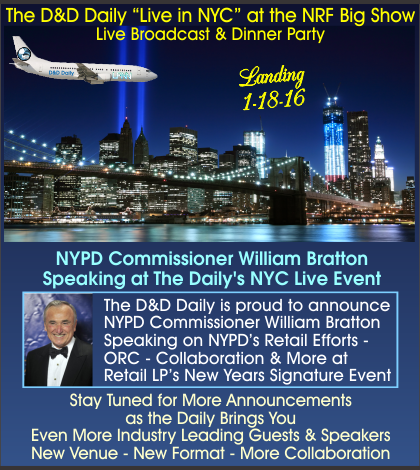 e-commerce

Sponsored by The Zellman Group
Tech Guest Viewpoint: EMV: Why Online Retailers Should Pay Attention If you only sell online, do you really need to care about EMV? The short answer: Yep. And that's because we – along with many payment experts – believe that while the overall net effect of introducing EMV may be positive, it's also likely to cause an increase in card-not-present (CNP) fraud. Are you prepared? Fraudsters gonna fraud

Learning from the U.K., Canada, France and Australia Since 2003, more than 60 countries have rolled out EMV. The U.S. is fairly late to the game, so we can look at fraud trends from other countries to get a hint at what's to come – and while card present fraud declined significantly across the board, increases in CNP fraud offset some of those gains. In the U.K., CNP fraud grew by 79% between 2005 (the EMV liability shift) and 2008. France (adopted in 2002) and Australia (2012) both saw CNP fraud climb about 20% in the first few years after the EMV migration. And Canada? A 133% spike in CNP fraud between 2008 and 2013.

The expected uptick in CNP fraud after the EMV migration "reinforces the need for a layered approach to security," according to the Smart Card Alliance, a multi-industry association of payments experts. It's the perfect time to look at your options for mitigating risk, so you can focus on what matters: building your business. chainstoreage.com

Online Fraud to Increase 50% Come This October This is according to security firm Forter and its reasoning is thus: October is the month that the EMV payment standard goes into effect in the U.S. Cyber thieves will double down on online fraud once it rolls out. "The truth is, fraudsters take the path of least resistance. If the point-of-sale at physical retailers is hardened they won't go there if there are easier targets."

Forter believes that New York is the top state for mobile fraud, according to an analysis it performed for Forbes.com. "A highly-populated state like New York is going to have a lot of public Wi-Fi," Zielke says. Forter says it accounts for 39.3 percent of all mobile fraud. Ditto the next states on its list: Maryland, at 27.7 percent, Washington DC, at 23.5 percent, California's 22 percent and Connecticut's 21.5 percent. It is logical, then, that when the EMV goes into affect, mobile fraud will increase the most in these states for all of the aforementioned reasons. forbes.com

Is Alibaba's eCommerce Edge At Risk?
Alibaba's latest quarterly earnings showed that its growth is slowing — and slowing in a way that has some analysts concerned — but that doesn't mean the eCommerce giant hasn't come up with ways to keep its edge ahead of its smaller rivals. Those newer players in the crowded Chinese eCommerce space have kept Alibaba on its toes recently, and that topic was the subject of a recent Wall Street Journal piece that dug into the rivalry referred to as "the great cat and dog war," between Alibaba and JD.com. But no matter how hard JD tries to keep up with Alibaba, it's like the physical retailers trying to keep up with Amazon. Alibaba just has the edge, even during times of slowed growth. This has included Alibaba's plans to grow its global retail presence, which is being done through recent exclusive deals that it's tied up with more than 20 apparel brands. This deal helps propel Alibaba's mission of driving retail sales from its site outside of China and across the globe. These newfound partnerships will enable Alibaba to use its most popular marketplace, Tmall.com, as its landing ground for selling the third-party brands on its platform. pymnts.com

'Buy now' disrupts online retail
The future of online retail lies with the 'buy now' button as users come to expect instant gratification, a development that could also fuel growth in scannable advertising. Consumers would see items they wanted on Facebook or Pinterest and would then expect to be able to simply scan the image, hit 'buy' and have it delivered. "In the very near future, consumers will care less about 'who' delivers their purchases," he added. "This will disintermediate many of today's online shopping services," Larry Logan told Luxury Daily. warc.com

Mobile commerce is now 30% of all U.S. e-commerce In 2015 U.S. mobile commerce sales will total $104.05 billion, up 38.7% from $75.03 billion in 2014. Internet Retailer estimates that mobile commerce in 2015 will grow 2.58 times faster than total e-commerce sales, which Internet Retailer projects will grow 15% this year to an estimated $350.64 billion. internetretailer.com

Mobile accounts for 30% of Urban Outfitters' Q2 online sales

Dick's Sporting Goods online sales up 24.4% in Q2 = 7.3% of sales

Walmart opens e-commerce fulfilment centre in Indiana

Global E-commerce generates $1.2 million revenue every 30 seconds: Study

"Fraud is not a person - it is a dynamic grouping of statistics that deviate from the norm."
Stuart B. Levine, CFI, CFCI
CEO, The Zellman Group & Zelligent


ORC News
Sponsored by NEDAP
Buckhead (Atlanta) GA: 15 thieves take $60,000 in handbags in Christian Louboutin store smash-and-grab burglary Police said a large rock was used to break the front window and video surveillance showed about 15 teenage males entering the store with their faces covered. The store owner arrived and reported that about 20 to 30 high end hand bags were missing from the store, valued at $60,000. There were several shoe display models taken as well. wtoc.com


Springfield, MO: Police raid home looking for shoplifted ammo
Springfield police served a search warrant last week at the home of a man accused of walking out of at least two different Academy Sports stores without paying for carts full of ammunition. What authorities found, according to court documents, was 375 boxes of ammunition, along with two rifles, dozens of gun accessories and various sporting goods like sleeping bags, a raft and a tent. The warrant says 315 of the boxes police recovered were rifle and pistol ammo, and 60 of the boxes contained shotgun ammo. news-leader.com

St Louis, MO: Woman caught stealing $500 worth of panties from American Eagle St Louis woman confessed to stealing over $500 worth of panties from an American Eagle store at the South County Center. Bobbie Winston, 34, police said, took 50 pairs of panties, valued at $10 each, from displays at the store and concealed them inside a shopping bag on July 25. According to court documents, while walking out of the store without paying for the merchandise, Winston was apprehended and confessed to the theft. kmov.com

Detroit man arrested stealing 26 cans of baby formula from New Hudson Walmart store
Do you have an ORC case to share?
Share your ORC news and help the industry grow

Retail Crime News

Sponsored by Security Resources
South Burlington, VT: JC Penney Shoplifter found dead in her Cell at Chittenden Correctional Facility; facing 6 cases for failure to appear No foul play is suspected in the death of Kristine L. Brennan, 49, who was found unresponsive in her cell just after 3 p.m. Monday, Lt. Brian Miller said. South Burlington Fire and Rescue provided immediate aid and Brennan was taken to the Univ. of Vermont Medical Center, where she was pronounced dead. Brennan had been at the women's prison on Farrell Street since Saturday afternoon. South Burlington Police said they arrested her on a charge of retail theft for about $65 worth of merchandise at JC Penney at the University Mall. South Burlington Police Chief said while processing her at the police station, city officers found Brennan in possession of two tablets that appeared to be controlled substances. burlingtonfreepress.com

New York, NY: 6 charged in JFK Airport Cargo Theft; $250,000 cash Six people have been charged in a scheme to steal mail containing an estimated $250,000 in cash at New York's Kennedy Airport. Federal prosecutors in Brooklyn say three of the defendants were cargo handlers who targeted international flights transporting mail with foreign currency. They say the crew would use currency exchange businesses at Kennedy to convert their haul into U.S. dollars. The case is the latest targeting rip-offs of cash and merchandise by cargo handlers at Kennedy and LaGuardia airports. There have been 12 other arrests. Agents nabbed the latest defendants on Tuesday morning. The defendants are scheduled to appear in court later. njherald.com

Two Florida men arrested in Willoughby, Oh with cloned credit cards Humberto Delgado-Valdes, 27, and Esniel Delgado, 20, were arrested by Willoughby Police. The two men are from Hialeah, FL. According to police, the two males were positively identified as using a cloned credit card of one of the victims to make several purchases at that gas station. The suspects were purchasing loadable Vanilla Cards in increments of hundreds of dollars. Police learned the two males were staying for several days at the Days Inn Hotel on state Route 306. A search warrant was conducted on Monday, in which detectives recovered more than 45 cloned credit cards and Vanilla cards. 19actionnews.com

Juneau, AK: One of two $41,000 Costco jewelry burglars sentenced One of the two men involved in the 2014 smash-and-grab burglary at Costco was sentenced Monday to serve four years and two months in prison for a federal drug crime. U.S. District Court Judge Timothy Burgess imposed Stanley Van D. Stauffer's sentence for drug conspiracy during a hearing in Juneau federal court. Stauffer, 36, and Joseph John Finn, 32, were arrested in Juneau after they worked together to steal about $41,000 worth of jewelry from Costco on Sept. 17, 2014. juneauempire.com

Americus, GA: Sonic employees arrested after 'fake' robbery Two men are charged with lying to police about getting robbed. Cadare Bonner and Donkier Morgan told police that two masked men held them at gunpoint last Thursday night after they got off work at Sonic. Investigators now believe the workers either set up the crime or made up the whole thing. "We are going to be reviewing the video tape of the building and the surrounding area to see what else we can come up with," said Americus Interim Police Chief Herman Lamar. Bonner and Morgan are charged with theft by taking, making false statements, and false report of a crime. walb.com
Lumberton, SC : Two men wanted in Jewelry Store Robbery inside Biggs Park Mall Lumberton police need the community's help in identifying two men wanted in connection with a jewelry story burglary. Detective Leavitt with says two men entered McNeill's Jewelry Store on July 24, inside Biggs Park Mall and stole several items of jewelry. While one of the suspects distracted the sales person, the other suspect grabbed a tray of rings from inside the display counter. wmbfnews.com
Smithfield, NC: Kay Jewelers burglary suspect sought, Police release photo Smithfield Police are looking for the suspect who they say broke into a Kay Jewelers store on Aug. 12. Police said the suspect broke into the Kay Jewelers on Outlet Center Drive in Smithfield. wncn.com

Baltimore, MD: FBI Searching For Serial Cell Phone Store Armed Robber The FBI is offering up a $5,000 rewards for information leading to the arrest of a serial armed robber. Investigators say the suspect has robbed six cell phone stores in the Baltimore area. The most recent robbery was at Cricket Wireless store at 3226 Greenmont Avenue on August 10. The suspect could be responsible for the following robberies as well: July 20– Cricket Wireless, July 23 – Metro PCS, July 27– Metro PCS, Aug 1 – Metro PCS, Aug. 6 – Metro PCS. cbslocal.com

Woman, teen arrested after stealing 59 items from Belk at Riverchase Galleria in Montgomery, AL

Cumberland Co, TN: Cumberland County Sheriff prevents explosion at Family Dollar

Milwaukee, WI: Witnesses help police find suspects in Foot Locker robbery

Homer Glen, IL: Man steals Menards merchandise under clothing

Mobile, AL: Two wanted by Police, accused of using credit card stolen in burglary

Thornton, CO: Burglars steal undetermined amount of Jewelry and Cash from D&D Fine Jewelry

Cedar Hills, TX: Kay Jewelers reported a Credit Card Abuse incident, merchandise lost was valued at $2,056

Commerce, CA: Zales Outlet reported a 4am Burglary; loss has yet to be determined


Robberies and Burglaries
● Abel's Quik Shop – Hannibal, MO – Armed Robbery/ Murder of clerk
● Advance America – Hutchinson, KS – Armed Robbery
● AT&T – Derby, KS – Armed Robbery/ Customer shot
● Boost Mobile – Gulfport, MS – Armed Robbery
● Burger King – Oklahoma City, OK – Robbery/ Assault
● CAD Auto Parts – Oakland Park, FL – Armed Robbery/ suspect shot
● CVS – Lancaster, PA – Armed Robbery/ Photo released
● CVS – Houma, LA – Robbery
● Dollar General – Nashville, TN – Armed Robbery
● Kleins – Regina, ON, CN – Armed Robbery
● Metro PCS – Jackson, MS – Armed Robbery
● Sonic – Americus, GA – Employee Theft/ Staged Armed Robbery
● SnoWizard – New Orleans, LA – Armed Robbery
● T-Mobile – Miami, FL – Burglary
● Turkey Hill – Brodheadsville, PA – Armed Robbery
● Verizon – Anne Arundel Co, MD – Armed Robbery


Featured Job Listings
Sponsored by NuTech National
Feature Your Job Here For 30 Days -
70% Aren't On the Boards
VP of Sales/Client Relations
More details coming soon
Confidential - Retained Search
Nationwide
Gus Downing
Dir of AP, Global Ecommerce
Ralph Lauren
Greensboro, NC
Ralph Lauren
Dir AP
Saks Fifth Ave

New York, NY
Saks Fifth Ave


Territory LP Dir.
Burlington Stores
Los Angeles, CA
Burlington Stores
Dir. of Security/LP
Estee Lauder
Los Angeles, CA
Estee Lauder
Director of LP
Pacific Sunwear
Anaheim, CA
Pacific Sunwear
VP Supply Chain, LP & Safety
Ross Stores
Ft. Mill, SC
Ross Stores
LP Dist. Mgr
Supervalu
Bowie, MD
Supervalu
Regional LP Mgr
Dollar General
Morgantown, WV
Dollar General
Regional LP Mgr
Dollar General
Pittsburgh, PA
Dollar General
Regional LP Mgr
Family Dollar
Philadelphia, PA
Family Dollar
Implementation Expert/Project Mgr
LP Software
Worth, IL
LP Software
Sales Representative
NuTech National
Maitland, FL
NuTech National

Limited Time Only - Post Your Multi-Unit LP jobs for FREE - Learn More Here

Daily Job Alerts


Appearing One Day Only
View our Internet Jobs Archives here
LP Manager
Younkers
W. Des Moines, IA
The Bon Ton Stores
Dist LP Mgr
Kohl's
Arlington Heights, IL
Kohl's
Dept Mgr LP & Safety
Lowe's
Bonney Lake, WA
Lowe's
Dept Mgr LP & Safety
Lowe's
Heath, OH
Lowe's
Dept Mgr LP & Safety
Lowe's
Round Rock, TX
Lowe's
LP Dept Mgr
Lowe's
Cheyenne, WY
Lowe's
Market LP Team Leader
Meijer
Grand Rapids, MI
Meijer
AP Manager in Training
Walmart
Huber Heights, OH
Wal-Mart
AP Manager in Training
Walmart
Hazlehurst, MS
Wal-Mart
AP Manager in Training
Walmart
Broomfield, CO
Wal-Mart
AP Manager in Training
Walmart
Roseville, CA
Wal-Mart
AP Manager in Training
Walmart
Placerville, CA
Wal-Mart
AP Manager in Training
Walmart
McMinnville, OR
Wal-Mart
AP Manager in Training
Walmart
Bluffton, IN
Wal-Mart
DC LP Specialist
Marshalls
Virginia
TJX Companies
LP Manager
Kmart
Abilene, TX
Sears Holdings Corp
LP Manager Hrly
Kmart
Devils Lake, ND
Sears Holdings Corp
LP Manager Hrly
Kmart
Marysville, WA
Sears Holdings Corp
LP Manager Hrly
Kmart
Nampa, ID
Sears Holdings Corp
LP Manager
Kmart
McAllen, TX
Sears Holdings Corp
LP Manager Hrly
Kmart
Clarksburg, WV
Sears Holdings Corp
AP Team Leader
Target
Pittsburgh, PA
Target
AP Team Leader
Target
University Heights, OH
Target
AP Team Leader
Target
Murfreesboro, TN
Target
LP Manager
Century 21
Brooklyn, NY
Century 21
LP Head Manager
Century 21
Morristown, NJ
Century 21



Home of the Industry's Original
On the Move



Ryan Torres was named Distribution Center Asset Protection Lead for Five Below.





Jason Brandon was named Loss Prevention Manager for Lowe's.






Bill Maxwell, CFI was promoted to District Loss Prevention Manager for Gap Inc.

Post Your New Job or Promotion!
See all the Industry Movement


Your Career
Sponsor this section of the Daily
The 4 Levels of Organizational Alignment
A workforce that is aligned is happy and engaged. This takes lots of planning and communication but it is builds teamwork between employees and keeps trust at the forefront. Here are some things that need to be done in order to achieve an aligned workforce. Align your goals

6 Behaviors of Phenomenally Loyal Employees What qualities mark a loyal employee? Loyal employees are loyal to your vision, your organization and committed to the success of you and your company. You know you've got someone to stick by you when they exhibit these behaviors. Tell you what you don't want to hear

5 Ways to Create a Culture of Trust
If your company's foundation isn't built on mutual trust, it could start to crumble. Mutual trust is essential for everything to work and for relationships to grow. If you have someone who is hesitant to give their trust, here are some tips to make it easier. Give them an 'olive branch'

The Importance of Company Culture
Your company's culture helps define how you run your organization and how your team interacts within that organization. A strong and harmonized company culture will see productivity and self-improvement. Here some other benefits to having a strong company culture. It makes everything easier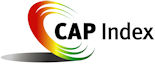 Tip of the Day
Sponsored by Vector Security
Healthy debate in any industry spurs growth, understanding and challenges the status quo. Without it, the normal evolutionary processes which are slow to begin will slow even further. It is those who have the courage to debate that make a difference and create change. However, as in the case of any debate, interpreting and understanding the messages is critical in order for it to have a positive impact and facilitate change.

Usually driven by opposing sides, debates are driven by individual experience and environmental influences that are oftentimes invisible and, therefore, unrealized. But at the end of the day, regardless of opinion, all debates spur discussion, thought and emotion and that is what causes change and understanding.

While interpretation is an individual experience, the experience itself has the ability to impact and educate.

Just a Thought,
Gus





Upcoming Events
---
Recruiting?
Get your job e-mailed to everyone... everyday
Post on our Featured Jobs Board!
Reach your target audience in 2015 every day!
Request our 2015 Media Kit
update account / change e-mail
unsubscribe FEEDBACK
www.downing-downing.com

Advertise With The D&D Daily




36615 Vine Street, Suite 103
Willoughby, OH 44094
440.942.0671
copyright 2009-2019
all rights reserved globally