The D&D Daily Mobile Edition
August 20,

2015



The LP Industry's #1 News Source - Informing, Educating and Instilling a sense of community



News Brief
Sponsored by WG Security Products, Inc.
Why European retailers need to pay attention to the USA's late adoption of EMV Since the USA is only set to fully adopt EMV by October 2015, its global repercussions have yet to be felt. Retailers everywhere should be aware of it but traders in Europe especially should sit up and take notice as fraudsters start to look elsewhere for fresh opportunities...

For years, America has been too tempting a target to ignore. In a large scale sample of cards by analytic software firm FICO in 2014, the US accounted for an incredible 47% of the fraudulent cross-border transactions on UK debit cards - a pattern that can only really be explained by America's late adoption of EMV. With the country set to increase its physical card security, the last major market will finally have EMV. And once the US completes its migration, the full force of stolen card monetisation will focus on CNP simply because fraudsters are running out of places to go.

This isn't just an American problem because the internet has torn down boundaries. Global ecommerce is now a trillion dollar industry according to eMarketer. Since it effectively ignores the vast expanse of the Atlantic, European traders should prepare themselves now for an increase in fraudulent activity. retailfraud.com

Security check firm USIS accepts $30 million fraud settlement for "dumping" - Parent company Altegrity filed Chapter 11 Feb '15 United States Investigations Services, the security firm which vetted Edward Snowden, has agreed to a fine of about $30 million to settle U.S. charges for "dumping." The Justice Department said that from March 2008 through at least September 2012, USIS circumvented quality reviews of completed background investigations in order to increase its profits. The Justice Department said USIS engaged in practice internally called "dumping" or "flushing," in which the company released the background checks of individuals to the U.S. Office of Personnel Management (OPM) and presented these cases as having been completed when, in fact, they were not.

The settlement resolves claims raised in a whistleblower lawsuit filed in 2011, which the Justice Department joined. Under the settlement, Altegrity and USIS have agreed to give up payments, valued at least at $30 million, they claimed they were owed by OPM.

In 2011 a former USIS executive, Blake Percival, filed a suit against the company under the False Claims Act, in which he revealed the company's fraudulent practices. USIS had been the U.S. government's largest private provider of security checks. homelandsecuritynewswire.com

Regal Cinemas Now Checking Bags, Purses
Regal Cinemas will now check your bag with the goal of keeping moviegoers safe. A sign at the ticket booth notifies moviegoers of the company's new policy. wesh.com

Facebook Readies for Battle Over Facial Recognition "tag suggestion" in ILL. - Precedent Setting? The suits, which were filed in Illinois courts this spring by high-profile plaintiffs firms, claim that Facebook's use of facial recognition technology violates a 2008 Illinois law regulating the way companies use technologies that analyze individuals' unique physical characteristics to identify and track them.

Each suit claims Facebook violated the state's Biometric Information Privacy Act (BIPA), which makes it illegal for a company to collect or access customers' biometric identifiers without first informing them in writing about what's being collected, how it's being used, and how long it's being stored. The law, which also requires companies to get written release from those whose data is being collecting, carries statutory damages of $1,000 for negligent violations, and $5,000 for those that are "intentional and reckless." therecorder.com

TycoIS to expand SMB operation to 10 new locations TycoIS, which began its small businesses incursion in five markets last September, will have dedicated SMB teams in 10 new markets by the end of 2016. "We announced that we were starting in five markets at ASIS last year [Dallas, Chicago, two locations in Southern California and one in South Florida] and based on our success in those five markets, we decided to add five more [by October] and another five by the end of FY2016," Leitz said. In addition to Phoenix, markets that TycoIS will expand into include Houston, San Diego, New York, Atlanta, Northern Florida and San Francisco. Currently the small business group has 50 employees. Leitz expects the group will number 150 by December. securitysystemsnews.com

Walmart FCPA Costs Reach $675 Million
In fiscal year 2015, Walmart shelled out $173 million for compliance enhancements and investigation costs for possible violations of the FCPA, in addition to the $439 million in total costs for fiscal year 2013 ($157 million) and fiscal year 2014 ($282 million).

Most recently, the company disclosed in an Aug. 18 earnings call that it spent $30 million for the second quarter of fiscal year 2016, in addition to the $33 million it spent in the first quarter. Of the $63 million in total FCPA-related expenses in fiscal year 2016, most of the expenses ($48 million) went toward the ongoing inquiries and investigations, while $15 million went toward the company's global compliance program and organizational enhancements, Walmart said. complianceweek.com

CVS, Giant Eagle Escape Prescription Identity Theft Suit - Pharmacists Not Responsible For ID'ing ID Thieves A Pennsylvania federal judge on Wednesday dismissed with prejudice a proposed class action accusing Giant Eagle Inc. and CVS Caremark Corp. of failing to prevent an identity thief from filling prescriptions in another man's name, adopting a magistrate judge's recommendation. "Pennsylvania law does not impose a per se duty on pharmacists to have procedures in place to prevent third parties from obtaining prescription drugs by furnishing false information to the pharmacist," Judge Conti said. "A pharmacist's duties cannot be expanded beyond those imposed by the appropriate legislature and regulatory agencies." law360.com

Judge In FedEx Criminal Drug Case Bashes Prosecutors, Delays Trial The California federal judge overseeing the criminal case accusing FedEx Corp. of colluding with illegal online pharmacies to deliver prescription drugs to addicts and drug dealers vacated a pending February trial date Wednesday and slammed prosecutors for being slow to hand over documents they didn't deem relevant. law360.com

Costco and CP Foods face lawsuit over alleged slavery in prawn supply chain Three California law firms are seeking an injunction to stop the US retail chain Costco selling prawns unless they are labelled as the produce of slavery. The firms have filed a class action lawsuit against Costco and its Thai seafood supplier, alleging that Costco knowingly sold prawns from a supply chain tainted by slavery. Costco said in a statement: "Allegations concerning issues in the Thai seafood industry have been well publicised for over one year. Costco Wholesale has been working with and will continue to work with various stakeholders (including the Thai government, other retailers, and Thai industry) to address the issues that have surfaced. In the meantime, all of our customers know that if they are dissatisfied with any purchase from Costco Wholesale they can return the item for a full refund." At the time of our 2014 investigation, Costco said it would require its "suppliers of Thai shrimp to take corrective action to police their feedstock sources." theguardian.com

Publix Beats Most Of Employees' OT Calculation Suit A Tennessee federal judge ruled Wednesday that Publix Super Market Inc. must include holiday pay in employees' regular rates but otherwise released the grocery chain from proposed collective allegations that it failed to consider other benefits when calculating employees' overtime rates. Publix's extra payment for six holidays each year isn't excluded from regular rates since it isn't a payment made for a period when no work is performed, U.S. District Judge Todd J. Campbell ruled. But the judge said the retail bonus, holiday bonus, tuition reimbursement and various prizes and awards are excludable. He entered judgment in favor of the plaintiffs on the holiday pay claim and said the court will determine damages on it. law360.com

Uber Missed Criminal Records of Drivers, Prosecutors Assert - Evidence of Convicted Murderer & Others Not Screened & Now Building Security Dept. For more than a year, regulators in various cities have questioned whether Uber, the ride-hailing service, vets its drivers for criminal backgrounds as carefully as traditional taxi companies. Now the district attorneys of San Francisco and Los Angeles have offered perhaps the most concrete evidence to date that people convicted of murder, sex offenses and various property crimes have driven for Uber, despite assurances from the company that it employs "industry-leading" screening. "We are learning increasingly that a lot of the information that Uber has been presenting the consumer has been false and misleading." nytimes.com

Hannaford supermarkets pay $9,750 fine and settle OSHA claims for failing to keep 2 DC's free from hazards The labor department's Occupational Safety and Health Administration cited Hannaford for failing to keep distribution centers in Schodack Landing, New York, and South Portland, Maine, free from hazards that can cause disorders of the muscular and skeletal systems. Hannaford initially contested the citation. The labor department says on Wednesday that the company is settling and instituting new policies. The policies include hiring an ergonomist to asses both warehouses. sfgate.com

New Texas Theft Law Threshold Levels Effective September 1, 2015-HB1396
The most important threshold change is the move from $1500 to $2500 for a theft to be charged as a felony.

NEW WEBSITE LAUNCH FOR LPRC

www.lpresearch.org

Innovation. Collaboration. Evaluation.

The LPRC is excited to announce our new website!!
Please take a moment to check it out. Feel free to contact us with any questions or comments. Operations@lpresearch.org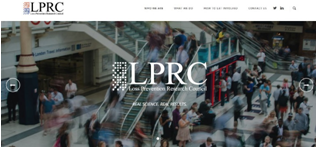 Walgreens post Director Safety Asset Protection Solutions position in Deerfield, IL

Staples: Office Depot acquisition will likely close on time

Stage Stores to close 90 stores out of its 850

Raley's Cuts 29 Jobs at Corporate


Quarterly Same Store Sales Results
True Value Q2 Destination True Value comp's up 5.6% with total co. revenue up 0.6%
Kirkland's Q2 comp's up 4.8% with net sales up 10%
L Brands Q2 comp's up 4% with sales up 3%
Wal-Mart Canada Q2 comp's up 3.9% with sales up 5.4%
Stage Stores Q2 comp's up 0.8% with sales up 0.9%
The Bon Ton Q2 comp's down 1.3% with sales down 1.4%
The Buckle Q2 comp's down 1.7% with sales down 0.1%
SpartanNash Q2 retail comp's down 3.2% with net sales down 4.6% (store & fuel center closures)
Sears Holdings Corp. Q2 - Sears comp's down 14%, Kmart comp's down 7.3% with total revenue down 22.5%
All the news - One place - One Source - One Time
The D&D Daily respects your time
& doesn't filter retail's reality

Report Your News!
(content subject to approval)




Outsourcing IT security continues to grow, study finds - disaster recovery & SaaS growing Spending on the outsourcing of IT functions is rising at a rate that is in step with IT operational budgets as a whole, according to a new report, "IT Outsourcing Statistics 2015/16," from IT research firm Computer Economics.

Outsourcing of disaster recovery and desktop support are the IT functions with the greatest potential for successfully reducing costs, and the outsourcing of web/e-commerce operations and IT security are the functions found to have the greatest potential for improving service, the study found. Another trend the study identified is a rapid growth of SaaS, as evidenced by findings that 65 percent of organizations outsource application hosting. This is the most frequently outsourced function in the study, with organizations reporting that they plan to increase the amount of work they outsource. scmagazine.com

Denial of service attacks hit nearly two dozen retail sites in Q2 17 retail websites came under a denial-of-service attack. Akamai does not identify the clients targeted by these assaults. A DDoS attack occurs when malefactors attempt to knock a site offline by sending an overwhelming volume of traffic to it. It's distributed because the attack traffic comes from many computers, often thousands, which criminals control through software they surreptitiously load onto consumers' PCs. Attackers often ask for money to call off the attack. internetretailer.com

Exec Confidence in Security Posture and Metrics Sorely Lacking Executive confidence in their enterprises' security posture is lacking. Less than one-third (31%) in a recent survey said that they're are confident in their security posture, and only slightly more than a quarter (28%) feel that their communications on security metrics and posture to senior management is effective. To dig a bit deeper into the issue, the survey probed executives on the metrics they use to communicate their security posture. Only just over a quarter (28%) of executives surveyed said that they felt the security metrics they used were "completely effective." infosecurity-magazine.com

Retailers' reputations suffer when email suffers a breach - Only 6% doing all they can to prevent email fraud For its study "The State of E-mail Trust 2014," Agari analyzed 6.5 billion emails a day from companies across 11 industries in 2014, including retail and e-retail, to determine which industries were most vulnerable to email fraud. Agari's data found that only 6% of all companies classified in the bricks-and-mortar retail segment received a ranking of "safe," while 54% were considered "vulnerable." Among e-retailers, 40% were considered "safe" while 20% were considered "vulnerable." Retailers must also consider who has any sort of control of their brand outside of the company. internetretailer.com

What To Watch For When Avoiding Retail Cyberattacks In the past year, there has been an explosion in the number of cyberattacks targeting retail employee and consumer data. There has also been a corresponding increase in the number of lawsuits and government investigations challenging a retailer's practices that led to the data disclosure. Unfortunately, these challenges have the benefit of hindsight and, thus, retailers must take reasonable steps to protect their data and be ready to effectively respond when an incident happens.

Risk Assessment Conducting a risk assessment is perhaps the most important step in managing data breach risk.

Training Nearly all of the major breaches reported this year have had some element of social engineering associated with them. In general, social engineering involves an outsider manipulating employees into performing actions or divulging confidential information. The most common forms involve phishing emails and phone calls designed to trick employees into divulging their credentials to access company systems. While it is important for employers to have systems in place to filter emails from likely sources of social engineering attacks, no system is perfect and these messages will get through. Thus, employers cannot rely on technical safeguards and should develop training programs to educate employees on social engineering attacks and cybersecurity more generally. This training should be an ongoing process designed to keep employees up to date on the types of attacks happening and things to be on the lookout for.

Vendor Management Retailers rely on a host of vendors that may have access to their sensitive data or systems. Many of the largest and most damaging data breaches have occurred not because of an organization's actions but rather because of its business partners. As a result of this threat, retailers should be cognizant of whom they do business with and put in place a process to thoroughly examine the information technology security practices of their business partners before giving them access to information systems or data. At a minimum, retailers should request and review all compliance documentation such as risk assessments, evidence of training, and policies and procedures. In addition, retailers should push out questionnaires to test the IT practices of potential business partners as part of the request-for-proposal process. law360.com

Facebook user hijacks Target's customer response - pretends to be customer service rep.; no one notices for 16 hours A man with no official connection to Target hijacked its social media presence and began talking -- rather sarcastically and often rudely -- to customers. Last week, Facebook user Mike Melgaard created a phony Facebook account where he pretended to be a customer service representative for Target. He then began responding to users who were posting negative comments about the company's decisions to stop using gender-specific signs for clothing in its stores. Target -- the real Target, that is -- didn't notice what Melgaard was up to for about 16 hours and by that time he had commented on about 50 posts. At that point, Target shut his fake account down.

Target didn't comment specifically on the issues raised by observers about how long it took to catch onto the problem. But Angie Thompson, a Target spokesperson, said by email, "At Target, we are committed to providing outstanding guest service to our guests wherever we engage with them -- in our stores, online, or on social media. Clearly this individual was not speaking on behalf of Target."

If someone is impersonating a company's social media account, there could be significant security issues, for instance. Fake accounts could enable hackers to steal customer information including personal data and passwords. cio.com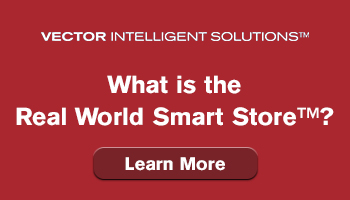 Op/Ed

Roadmap for New LP Executives

Part 3: Learn the Company Priorities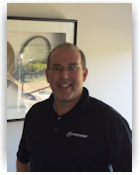 By Mike Nagyhazy
Director of Loss Prevention, 24 Hour Fitness

Questions or comments, email mnagyhazy@24hourfit.com

As a new Loss Prevention Executive, and per the prior series articles, you've met your team and various executives, you've learned what your team does on a day-to-day basis, and you've gauged the overall level of consistency amongst your team. Now it's time to truly learn what your company's priorities are, so you're not fighting an uphill battle with the Loss Prevention department. The best way that I can describe this is by giving you some realistic examples, based on my experience. I will keep these examples fairly general (for the sake of a manageable article that won't put you to sleep!)

In partnership with the most strategic (and high-level) executives within your company, it's critical to understand what the overall company metrics are, and quite candidly, "what keeps people up at night?" A bit of a creepy question, admittedly, but most executives will know exactly what you're asking – I promise. Is it high shrink numbers, low sales numbers, supply chain infrastructure, serious incidents and brand reputation, messy and costly litigation? Maybe it's a combination of all of those things! Whatever the answer is, it's your job to find out what your team of Loss Prevention Managers and Agents should be focusing the majority of their time on, to align best with the business. At Target and Mervyns (both big box retailers) it was very clear that the focus was on internal and external theft – shrink control. Thus, the Loss Prevention strategy was how best to deter and apprehend shoplifters, as well as, deterring and detecting employee theft. In my most current role, in the fitness industry, shoplifting – as an example - is an extremely small fraction of what we spend our time on. I quickly learned that injury and incident reduction, brand reputation, and upholding best-in-class physical security controls within our clubs' day care centers is what my team and I should be focusing on primarily. These are also the topics of many LP/Ops discussions, as they are constantly on everyone's mind, within the company.

To summarize, Loss Prevention is not a one-size-fits-all business. When done right, it's a very robust industry that requires its' executives to have very "wide blinders". The days of stopping the shoplifter and catching the person stealing $10/day for their lunch money, although still important to detect, are often-times trumped by deteriorating brand reputation, extremely costly litigation, and loss of customers or members due to traumatic incidents occurring. One of the most interesting questions that I like to ask field leaders during my travel is, "If this was YOUR store/DC/gym/etc., and it was YOUR personal investment, what would you want the Loss Prevention team to focus on, in order for your business to be as profitable as possible?" It's amazing how quickly and candidly people answer that question. Many times it has nothing to do with what the department's focus is. If that's the case, it's probably time to reassess the department's priorities ASAP. Again, the power of company alignment and consistent direction will immediately yield professional respect and value toward your department.

Read the Introduction and Parts 1 and 2 here

Vendor Spotlight


InstaKey Releases a New Video on Rekeying a Master System!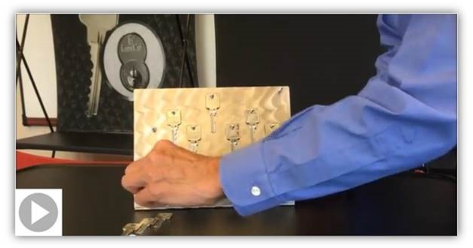 When a Master key is lost or stolen at your facility, do you have a way to quickly and cost-effectively restore security?

InstaKey makes the process simple with rekeyable lock cylinders that can be changed in seconds with just the turn of a key! With an InstaKey system, if a Master key is lost or stolen, all the locks within the system can be rekeyed instantly at the Master level only, without requiring new locks or the operating level keys to be replaced. If a Master key goes missing, only the Master keys are changed, allowing you to re-secure your facility quickly, and at a fraction of the cost in comparison to standard key systems.

http://www.instakey.com/master-system-rekey-demonstration/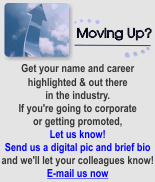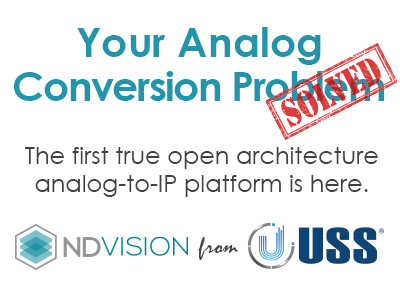 NRF Protect

The NRF's Senior Leadership Supporting the LP Industry
Robert Moraca, VP of Loss Prevention, National Retail Federation, gives us a look behind the curtains of the newly rebranded NRF Protect Conference & Expo. Learn how more outreach to the emerging leaders of the industry, integration of cybersecurity education and new marketing initiatives helped increase retailer attendance by 30 percent this year. With data breaches, cybercrime and identity theft at every turn, LP executives need to be more digitally driven than ever before. Robert tells us how the NRF is addressing the issue and what LP professionals can do to be successful.
---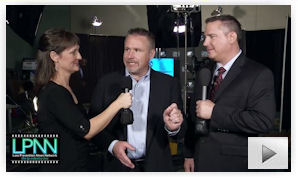 Hedgie Bartol talks about the alarming disconnect between IT and Loss Prevention discovered in a recent study by Axis Communications. Learn how engaging other departments, building partnerships and leveraging existing technologies can help LP build bridges across an entire organization.
Solution Providers, have a video or commercial you want to publish? Contact us.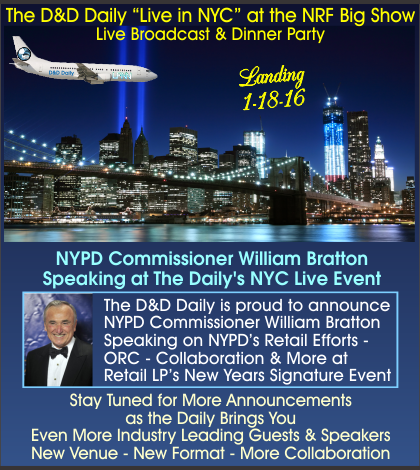 2014's GLPS's - Group LP Selfie's

Your Team - Your Pride - Our Industry
One Selfie at a Time
Show Your Industry Your Group LP Selfie

Building the LP/AP Industry One
Selfie at a Time
---
View all the selfies here.
Send us your Group LP Selfie!


e-commerce

Sponsored by The Zellman Group
MasterCard is experimenting with 'selfie pay' using facial recognition "Selfie pay", announced on Thursday, uses facial recognition through smartphone cameras to verify the identity of someone buying something over their phone. If you're buying something on your smartphone, MasterCard makes sure it's really you and not a fraud by looking at a quick snap taken on your phone and mapping it against a stored image of you MasterCard will have on file. businessinsider.com

Security Hardware's the Best Bet to Protect Post-EMV Data Cybercriminals have become more sophisticated, frequently accessing sensitive payment information. While chip and PIN enabled cards help secure against counterfeit and fraudulent use, security controls still need to be put in place to protect cardholders' confidential information all the way through the transaction process - including securing data-in-transit. The strongest option to provide this security is hardware that can generate and store the secure cryptographic signatures that are required for authorizing communication commands between the point-of-sale terminal, the store and the bank. Encrypting data is the first step in protecting critical business and consumer data. The second step is to create and store the cryptographic key that unlocks that data. paymentssource.com

Treasure Trove of Ashley Madison Data Dumped Online One month after infiltrating cheating site Ashley Madison, a group of hackers reportedly posted the stolen customer information online. The massive data dump-33 million accounts and 36 million email addresses-was posted Tuesday on the dark Web. The Hydraze blog said the leaked files-which include names, street and email addresses, phone numbers, and credit card transactions-"seem totally legit," something echoed by security reporter Brian Krebs. In a Tuesday statement, Ashley Madison owner Avid Life Media (ALM) said it is actively monitoring and investigating the leak "to determine the validity of any information posted online." pcmag.com

Home Depot online sales up by nearly 25% in Q2 - $1.2b in sales - 5% of sales

Walmart says its Canadian e-commerce sales rose 40% in the last quarter

Gordmans now offering e-commerce site

"Fraud is not a person - it is a dynamic grouping of statistics that deviate from the norm."
Stuart B. Levine, CFI, CFCI
CEO, The Zellman Group & Zelligent

ORC News
Sponsored by NEDAP
Albuquerque, N.M., Fencing Operation: ORC gang member gets 2 years in prison for cell phone re-selling scam - Had a store A California man has been sentenced to nearly two years in prison for fraudulently obtaining cellphones from retail stores in California, Arizona and New Mexico and reselling them for profit. Prosecutors say 38-year-old Amir Meir Levi, of Canoga Park, was sentenced Wednesday to 21 months in prison. Levi and three co-defendants were indicted in February 2012 for conspiracy to transport stolen property and commit access device fraud. They all pleaded guilty.

The four men admitted they engaged in a scheme to fraudulently obtain high-value cellphones from Sprint stores and resell them in a California store owned by one of the defendants and through an online store. Prosecutors say the men impersonated Sprint customers and obtained the phones free by instructing store clerks to bill the cost to their accounts. krqe.com

Longview Wa., Father-Mother-Daughter arrest for $35,943 in theft from Boondox Market- charged with ORC An investigation showed that Rory Johnson and Wendy Johnson took over $27,400 worth of lottery tickets between December 2014 and January 2015. Surveillance video also shows Wendy giving her daughter Carlie Marie Johnson, 21, free groceries and cash from the register. Deputies said it is estimated that Wendy gave Carlie $3,753 in cash and almost $1,281 in groceries. Rory also is estimated to have received $3,509 in cash. Boondox Market's estimated total loss between December 2014 and January 2015 is at least $35,943. Wendy and Carlie were arrested and taken to the Cowlitz County Jail and charged with first degree organized retail theft. kptv.com


Austin, TX: Suspect in multiple Target electronics thefts arrest; Austin Police listed him as "Top Offender" Daniel Rodriguez, 32, has been arrested after he allegedly stole from multiple Targets in the Austin area. Police said on June 23, an employee noticed that a spider wrap security device had been removed, but the merchandise was missing. Surveillance footage showed Rodriguez unlocking a portable speaker valued at almost $300 and leaving the store without paying for it. Police were called to another incident at a different Target store where an employee alerted that Rodriguez was still in the store. When the employee tried to confront Rodriguez, he ran out of the store. Police were able to detain Rodriguez on foot. The employee told police that he saw the suspect remove the security device from a speaker box. A senior asset protection investigator with Target told police that Rodriguez has allegedly committed at least 10 other similar thefts from Austin-area Targets. Rodriguez has several previous theft convictions. Police said he has been identified as a "Top Offender." kvue.com

Cincinnati, OH: Man admits to stealing 41 Serta Mattresses A Silverton man was arrested on Wednesday after he admitted to stealing at least 41 mattresses from a shipping dock in Forest Park last month. Richard Scurry, 35, was arrested Wednesday morning and charged with fourth-degree felony theft. Police said that Scurry stole more than 41 Serta Simmons mattresses valued at $13,794 between June 20 and July 7. Scurry was identified from video surveillance footage from a shipping dock in the 1600 block of Carillion Boulevard. Investigators said Scurry admitted to the thefts. cincinnati.com

Tulsa, OK: Group of 8 to 10 males sought in thefts at area Target and Walmart stores Officials say they have hit all four Target stores in Tulsa, breaking cases and stealing iPads. They believe the thieves have also stolen from area Walmarts. Police say this is the same group who stole from a jewelry store in Texas and took four Camaros in Enid. They have identified only one of the suspects and have issued a warrant for him. Police are trying to identify as many as 10 people accused of multiple "smash and grab" crimes in Tulsa. Detectives say these criminals are not sticking to stores in Tulsa. They believe this same group is responsible for a smash and grab in Texas and the theft of four Camaros in Enid last June. Organized Retail Crimes Detective Lorri Visser said it has been hard to identify the group in some cases, but sometimes they get lucky. fox23.com
Bridgeview, IL: 5 Time repeat Offender busted at Menard's A man with a history of felony retail theft convictions including prison time was arrested as he attempted to leave the Tinley Park Menard's. Prosecutors said that Dwayne Clemons, 49, stole a beard trimmer, mustache trimmer, beard shaper and a Bluetooth device totaling $83. patch.com

Tampa, Fla., Man steals almost $1,000 in infant formula from Tampa Walmart - police searching for suspect
Do you have an ORC case to share?
Share your ORC news and help the industry grow

Retail Crime News

Sponsored by Security Resources
Akron, OH: Man stabbed, killed at Chapel Hill Mall; suspect on the loose Police are investigating after a 35-year-old man was killed at Chapel Hill Mall Wednesday. Shortly before 8 p.m., police were called to the mall when the victim, who was stabbed in the parking lot, ran inside of the mall. Police say he was stabbed in the neck. He was taken to Akron City Hospital where he was pronounced dead. wkyc.com
Saco, Maine: Woman dies after knife attack in Shaw's Saco police say a 59-year-old Saco woman has died after a knife attack inside Shaw's Wednesday afternoon. Police say Wendy Boudreau of Saco was taken to Southern Maine Medical Center where she died. Police arrested 31-year-old Connor MacCalister of Saco and charged her with murder. Police say she attacked Boudreau with a knife. The stabbing took place near the ice cream freezers inside the Shaw's Supermarket just before 3 p.m. Officials say two local EMTs were in the store at the time of the attack and immediately started giving Boudreau medical assistance. She later died at the hospital. Police say there is no indication the women knew each other and police are still working on a motive. wgme.com
Overland Park, KS: Shots fired in parking lot confrontation at Home Depot Shots were fired in the parking lot of a Home Depot store at 135th and Hemlock streets Wednesday morning. Overland Park police said two plumbers walked out of the store after a few minutes of shopping and found their van open with a man inside going through their things. One of the plumbers wrestled the intruder to the ground and knocked a gun loose. A second man drove up and started kicking the plumber. Authorities said the intruder found in the van got up, grabbed the gun and fired off a shot toward one of the plumbers and took off. kmbc.com

Fort Lauderdale, FL: Home Depot Grab and Run thieves caught on video The incident occurred in the parking garage of the Home Depot at 1000 N.E. 4th Ave. in Fort Lauderdale, at around 9:30 p.m., Monday. Fort Lauderdale Police Detective Keven Dupree explained there M.O. "They put all the items in the cart, and then left the cart right by the door, and they left outside the store without the cart. This kind of did arouse the suspicion of the employees of Home Depot, and before they could grab the cart and take it back, the subject returned back into the vehicle and immediately just pushed the cart out." wsvn.com
Youngstown, OH: Jewelry store owner shoots heist suspect; drops $100,000 in loot Police were searching for a suspect Wednesday after an attempted jewelry heist in which the business owner reportedly shot someone who then got away. Police were dispatched to Cirelli Jewelers at 11:18 p.m. Tuesday. There, they discovered "fresh droplets of blood" in the parking lot, a "second, large concentrated pool of blood" in the parking lot of a nearby business. Police also recovered nearly $100,000 worth of jewelry the suspect reportedly stored in a backpack and then tried to steal, but which he dropped after being shot. vindy.com

Canandaigua, NY: Jewelry thief who swallowed a diamond ring, a guilty plea in the end The man who swallowed a diamond ring earlier this year pleaded guilty to numerous charges Monday. Rahkeim Scarlett pleaded guilty to felony charges of attempted grand larceny, identity theft, criminal possession of a forged instrument and criminal possession of stolen property. . At the time of his arrest, Scarlett was wearing an expensive Rolex watch and a large men's diamond ring. As he was being booked, sheriff's office personnel noticed he was no longer wearing the ring; when asked about it, Scarlett said he hid it in the police car and later threw it into the snow when entering the jail. Scarlett had bought the ring in January for $4,700 at a jewelry store in Albany. Scarlett used another forged credit card. The Rolex watch was purchased for $7,150 at a jewelry store in Syracuse in February - with another forged credit card. fltimes.com

Stamford, CT: CVS Pharmacy worker charged with stealing prescription drugs A Pharmacy Technician at a Stamford CVS has been arrested for allegedly stealing $5,000 worth of prescription medications, including narcotics, from her employer. Anna Ambrus was charged Wednesday with third-degree larceny, illegal possession of narcotics and obtaining drugs illegally. Sgt. Kelly Connelly said city police were contacted by CVS's regional loss prevention manager on July 6 and told that he had video of an employee stealing prescription medications that retail for about $5,000 from the company's Hope Street pharmacy in Springdale. stamfordadvocate.com

South Burlington, VT., Aeropostale asst. mgr. Lucas Mullally stole neraly $6,000 from register over a year - false transactions

Birmingham, AL., Traffic stop nabs Georgia fugitive man with 60 fraudulent credit cards - three outstanding felony warrants

Washington, Pa., Skimming gang of five hitting gas stations

El Segundo, CA., Skimming device found on 7-Eleven ATM

Feds in Dallas warn of knockoff products hitting the market

Little Rock, AR: Shoplifter pulls gun on Loss Prevention as she walks out of Food Wise.

Augusta, GA: Target LP agent hit with Pepper Spray as suspect fled

Paducah, KY: Two charged with credit card theft

San Bruno, CA: Man arrested after punching Police Officer in the face during Credit Card Fraud stop at Target

Couple caught stealing "Hello Kitty" mats, witness sucker punched

Wichita Falls, TX: Woman Charged with Robbery After Allegedly Biting Walmart Employee

Powell, OH: Illegally parked car had stolen credit card inside

New ATM hack "shimmer" fits in perfectly invisible inside the ATM card slot


Robberies and Burglaries
● AT&T - Aurora, IL - Armed Robbery
● Boondox Market - Longview, WA - Theft
● Casey's General - Fort Dodge, IA - Robbery
● Circle K - St Louis, MO - Armed Robbery
● Circle K - Myrtle Beach, SC - Armed Robbery
● Dollar General - Jefferson Co, AL - Armed Robbery
● Down Bicycles - Croton on Hudson, NY - Burglary
● Family Dollar - Savannah, GA - Shooting
● Family Dollar - Terrebonne Parish, LA - Armed Robbery
● Gunslingers - Anderson, IN - Burglary
● Jiffy Junction - Rosalie, NE - Armed Robbery
● Kangaroo- Putnam Co, FL - Robbery
● Lee Variety - Niagara Falls, CN - Robbery
● Old Mexico - Moultrie, GA - Burglary
● Penguin Mart - Milford, NH - Armed Robbery/ Assault
● Rush - Waynesburg, PA - Robbery
● TK Food - Jackson, MS - Armed Robbery
● Walgreens - Decatur, IL - Robbery
● Winco - Redding, CA - Robbery
● 180 Liberty - Lowell, MA - Armed Robbery/ Shooting


Featured Job Listings
Sponsored by NuTech National
Feature Your Job Here For 30 Days -
70% Aren't On the Boards
VP of Sales/Client Relations
More details coming soon
Confidential - Retained Search
Nationwide
Gus Downing
NEW TODAY Dir Safety AP Solutions
Walgreens
Deerfield, IL
Walgreens
Dir of AP, Global Ecommerce
Ralph Lauren
Greensboro, NC
Ralph Lauren
Dir AP
Saks Fifth Ave

New York, NY
Saks Fifth Ave


Territory LP Dir.
Burlington Stores
Los Angeles, CA
Burlington Stores
Dir. of Security/LP
Estee Lauder
Los Angeles, CA
Estee Lauder
Director of LP
Pacific Sunwear
Anaheim, CA
Pacific Sunwear
VP Supply Chain, LP & Safety
Ross Stores
Ft. Mill, SC
Ross Stores
LP Dist. Mgr
Supervalu
Bowie, MD
Supervalu
Regional LP Mgr
Dollar General
Morgantown, WV
Dollar General
Regional LP Mgr
Dollar General
Pittsburgh, PA
Dollar General
Regional LP Mgr
Family Dollar
Philadelphia, PA
Family Dollar
Implementation Expert/Project Mgr
LP Software
Worth, IL
LP Software
Sales Representative
NuTech National
Maitland, FL
NuTech National

Limited Time Only - Post Your Multi-Unit LP jobs for FREE - Learn More Here

Daily Job Alerts


Appearing One Day Only
View our Internet Jobs Archives here
LP Supervisor
JCPenney
Santa Clarita, CA
JCPenney
Dist LP Mgr
Kohl's
Woodbury, MN
Kohl's
LP Specialist
Dillons
Andover, KS
Kroger
AP Specialist
Safeway
Fort Collins, CO
Safeway
LP Manager
Sears
Vineland, NJ
Sears Holdings Corp
LP Manager
Sears
Riverside, CA
Sears Holdings Corp
AP Manager in Training
Walmart
Maquoketa, IA
Wal-Mart
AP Manager in Training
Walmart
Mexia, TX
Wal-Mart
AP Manager in Training
Walmart
Excelsior Springs, MO
Wal-Mart
Area AP Mgr
All facilities
Saint James, MO
Wal-Mart
Regional LP Mgr
Kate Spade
Florida
Kate Spade



Home of the Industry's Original
On the Move

None to report.

Post Your New Job or Promotion!
See all the Industry Movement


Your Career
Sponsor this section of the Daily
4 Tips to Stay Ahead of the Competition
Being the best in your industry is all about having the upper hand. It all comes down to being better than the competition. Here are some tips on how you can boost your benefits and leave the competition behind. Do more

10 Reasons Competition Can Improve Your Business A healthy rivalry is good for everyone. It challenges you to work smarter and use your team's talents to build a formidable business. Instead of seeing competition as a threat or challenge, see it as an opportunity to evolve. Stay on your toes

5 Reasons Every Business Needs an Enemy Having competition drives you to be more innovative, creative and daring. They push you to find your limits and they drive your focus. In the battle to be the best of the best, here are some other reasons competition is good. Get ahead

The Advantages and Disadvantages of a Competitive Workplace Just like having an outside competitor drives performance, so can having internal competition between team members. It can help drive production and improve teamwork, but it has its disadvantages too. The key is to find that balance. No added stress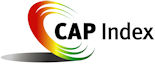 Tip of the Day
Sponsored by Vector Security
Speed Kills! As the old expression goes, so does the pace of today's world. With technology leashing us forward and mobile coming at the speed of light, no one can slow down. The problem then becomes focus and concentration. Multitasking, while impossible to avoid, leads to a reduction in quality and quality is what every senior executive must be focused on. So the next time you're running fast, just take one second and think about was the service you just delivered quality service.

Just a Thought,
Gus





Upcoming Events
---
Recruiting?
Get your job e-mailed to everyone... everyday
Post on our Featured Jobs Board!
Reach your target audience in 2015 every day!
Request our 2015 Media Kit
update account / change e-mail
unsubscribe FEEDBACK
www.downing-downing.com

Advertise With The D&D Daily




36615 Vine Street, Suite 103
Willoughby, OH 44094
440.942.0671
copyright 2009-2019
all rights reserved globally