The D&D Daily Mobile Edition
August 24,

2015



The LP Industry's #1 News Source - Informing, Educating and Instilling a sense of community



News Brief
Sponsored by WG Security Products, Inc.
Retailers' EMV Dilemma - Online fraud to surge 90% over next 3 years, reaching $19B in 2018 The new rule, or "liability shift," will take effect on Oct. 1. It's meant to encourage retailers and banks to adopt securer payment technology: EMV chip-enabled credit cards and card readers, which render criminally crafted cards-ones that use stolen magnetic strip data-­ineffective. If banks issue the securer cards, then they're no longer responsible for counterfeit fraud. If retailers install the new card-reading systems, then the liability shifts back to the banks. The problem is that the upgrades are expensive (the cards and card readers will cost a collective $6.8 billion, according to Javelin Strategy and Research). And they won't solve everyone's woes-especially the stores'.

But there's an even pricier problem looming: The counterfeit fraud prevented by chips in stores is all but guaranteed to shift online. Javelin estimates that "card-not-present" fraud will explode from $10 billion last year to $19 billion in 2018, when the equipment upgrade should effectively be completed. That's a 90% surge. And merchants will, as always, have to cover the costs of digital scams.

So, the dilemma: If a retailer shells out for new gear, the investment will do nothing to stave off fraud growing quickly online. On the other hand, if the retailer skips the upgrade, then it could become the weakest link in the fraudster food chain, effectively painting a bull's-eye on its back. Neither option is appealing for stores. "Merchants are at the short end of the stick," says Gartner analyst Avivah Litan. fortune.com

Fraud rate doubles as cybercriminals create new accounts in users' name To get more value out of stolen personal information, cybercriminals doubled their rate of account creation fraud this summer, according to a report report from NuData Security. Between May and July, 57 percent of the 500 million account creations analyzed were high risk or fraudulent -- up from 28 percent in February, March and April. csoonline.com

Mexico remains one of the world's most at-risk countries for cargo theft Mexico remains one of the world's most at-risk countries for cargo theft. Cargo safety is affected by roadblocks set up by organized crime groups or protesters such as teachers from the Coordinadora Nacional de Trabajadores de la Educación (CNTE [National Confederation of Education Workers]), among others. Mexican cargo is intercepted by criminals when drivers stop to repair a tire, or at gas stations, cachimbas (informal truck stops) and huachicoleras (clandestine gas stations selling stolen gas). Most cargo theft incidents identified by FreightWatch International throughout Mexico provide only partial information on the type of merchandise that was being transported at the time of the theft. Therefore, the percentage of unknown merchandise is high, amounting to 40% of all incidents. FreightWatch International recommends that drivers stay alert throughout the trip, especially in high-risk areas and areas without reception. The drivers must inform their monitoring office of all risk situations that arise along the route, such as suspicious individuals and vehicles. courtney.ca

Tyco opens customer experience center for Walmart with simulated store environment How important is Walmart to Tyco Retail Solutions Inc.? Important enough that Tyco has built a state-of-the-art facility dedicated to the giant retailer. Located in Bentonville, Arkansas, the Walmart Retail Experience Center features a simulated retail environment and showroom where the retailer's executives from around the globe will have access to resources and capabilities aligned to Walmart's growing global footprint. It is Tyco's first center built exclusively for one client. Walmart executives who visit the center can use Tyco solutions and speak with Tyco subject matter experts. Featured technology covers store operations areas such as omnichannel retailing and customer experience. With this center, Wal-Mart is expanding its efforts to create in-house incubators for technology innovation. Most notably, Wal-Mart operates a proprietary innovation center known as @WalmartLabs in San Bruno, California. chainstoreage.com

Curbside pickup gets even more hands-free
Store pickup at Target, Best Buy and other major retailers is getting a boost from a whole new innovation from tech startup Curbside. The company, which has partnered with these retailers to provide a curbside pickup app for its customers, has unveiled its first ever Curbside Pickup Pod at the Glendale Galleria mall in Southern California. With Curbside, consumers can now shop from stores within the Galleria right from the Curbside app on their mobile phone and then swing by to pick up all of their orders from one central pickup spot - the Curbside Pickup Pod - right as they pull up to the curb. retailingtoday.com

Target to pay $2.8 million for discriminatory hiring tests The retail giant's former employment tests discriminated on the basis of race and sex and violated the Americans With Disabilities Act. Some of the tests that Target once used to assess job applicants were big no-nos, according to the Equal Employment Opportunity Commission. The agency announced on Monday that the retail giant would pay $2.8 million to resolve a charge related to the discriminatory practices, which Target used nationwide and the EEOC first discovered in 2006, according to Julie Schmid, acting director of the EEOC's office in Minneapolis. fortune.com

AutoZone Accused Of Harassment, Wage Docking In Calif. Suit AutoZone Inc. was hit with a putative class action on Friday in California state court by a group of employees claiming the company's stores regularly shorted wages and benefits, failed to keep accurate records and allowed harassment in the workplace, including derogatory comments on race, gender and marital status. D. Price, the lead plaintiff of the proposed class of employees from the past four years, claims the national auto parts retailer did not pay wages on time or in full upon termination of a worker or for interrupted breaks and meal periods and that the company failed to provide regular pay stubs with a required income and withholding breakdown. Moreover, Price said that he was subjected to "severe and pervasive harassment" working at an AutoZone in Los Angeles as an African-American married to a Latina woman. Repeated complaints by Price of his treatment were allegedly not investigated by AutoZone, and he claims the company "had full knowledge of the hostile work environment," and the acts of harassment and discrimination "were done with malice, fraud and/or oppression and in reckless disregard of plaintiff's rights under California law." law360.com

Ex-Wawa Worker Says She Was Bullied For Being Gay Wawa Inc. has been slapped with a discrimination suit by a former longtime manager who alleges a supervisor bullied her and took away work perks after learning she was involved in the convenience chain's Gay Straight Alliance, then fired her when she complained. law360.com

Staples' plan to take over Office Depot draws FTC scrutiny U.S. antitrust officials examining Staples Inc.'s planned takeover of Office Depot Inc. are zeroing in on the sale of office supplies to large corporate customers, said sources familiar with the matter. The Federal Trade Commission, which sees numerous options for retail consumers, is scrutinizing whether the merger will harm competition for corporate clients as the review enters the final stages, said the sources, who asked not to be named because they weren't authorized to speak publicly. dispatch.com

American Apparel Worker Unrest Bubbles Over Frustration and anger with American Apparel management among a large contingent of former and current factory workers gained steam last week via rallies and new lawsuits. A gathering, organized by the General Brotherhood of Workers of American Apparel union, brought a life-sized piñata of chief executive officer Paula Schneider to outside American Apparel headquarters in downtown Los Angeles. It was a symbolic move decrying what workers allege to be mismanagement of the troubled company by New York hedge fund Standard General and the current executive team, led by Schneider. The group followed up that demonstration on Friday with a rally outside of American Apparel's Melrose Avenue store and is expected to gather once again this Saturday outside of the Hollywood and Highland shopping center location. Workers had rallied around former ceo and founder Dov Charney when he was officially fired late last year and replaced with Schneider, who was charged with turning around the ailing company. However, the business has continued to struggle, leading to chatter of a possible bankruptcy. wwd.com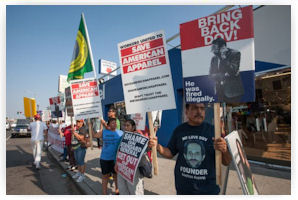 Dov Charney's 'legal drama' is now an off-Broadway play And you thought there was already plenty of drama surrounding American Apparel and its ousted CEO Dov Charney. Just wait until Oct. 8. That's when "Unseamly," a 5-year-old play about a young woman seeking legal advice about a sexual harassment case against her former clothing-company boss, debuts off-Broadway. The play, a thinly veiled take on Charney's tenure at the embattled apparel company, even has an actor in a lead role who looks a little like Charney. The play, which first ran in Montreal, was written by Oren Safdie, Charney's Los Angeles-based first cousin. nypost.com

Starbucks CEO asks employees to mind customer stock stress In the aftermath of the Ferguson riots, Starbucks Corp. asked store employees and managers to be extra sensitive to customers who may be feeling emotional about racial issues. Now Starbucks is asking workers in stores to show financial sensitivity. According to Fusion, Starbucks CEO Howard Schultz sent an internal email to employees and managers in stores asking them to recognize and respond to customers who are experiencing stress and anxiety resulting from the recent global stock market crash. chainstoreage.com

A&P reaches $8.1M deal to sell pharmacy assets to Rite Aid

Amazon's Employee 401(k) Plan Draws Criticism

Retail stocks rebound after market plunges

Low gas prices expected to fuel jump in holiday sales


Quarterly Same-Store Sales Results

Best Buy Q2 comp's up 2.7% with online sales up 17%
DSW Inc. Q2 comp's up 1.8% with net sales up 7%
The Children's Place Q2 comp's down 3.5% with net sales down 5%
All the news - One place - One Source - One Time
The D&D Daily respects your time
& doesn't filter retail's reality

Report Your News!
(content subject to approval)





Retail Fraud - New York - Sept. 24th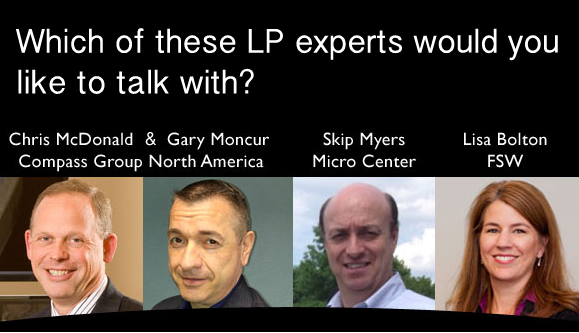 Our Retailer-only Roundtable sessions are confidential peer forums for candid debate and best practice sharing under the Chatham House Rule. They are limited to a maximum of 15 participants so sign up now to secure your place!

Once you have registered for your Retailer delegate pass you will then be able to select the roundtable session you are interested in attending.

Register for your Retailer delegate pass now



Now select your place here stating your name, title and choice of Roundtable/s from the agenda below:


ROUNDTABLE AGENDA

08.15-9.00


Partnering with law enforcement to reduce CNP Fraud

In a confidential environment retailer delegates will have the opportunity to share experiences in reporting and prosecuting crime and to discuss in detail approaches and strategies that achieve successful prosecutions.

Roundtable Leader:
Lisa Bolton - Director of Operations and Finance, FSW

10.30 -11.15


Investigations: reverse engineer each fraud

Each fraud is a crime scene that leaves behind important evidence. Take time to reverse engineer each fraud. Delegates will join keynote speaker Skip Myers in a detailed look at how to do this - and 'ruin a bad guy's day'.

Roundtable Leader:
Skip Myers - Director of Loss Prevention/Security, Micro Center

12.45-13.30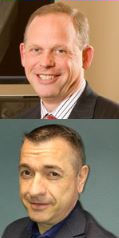 Strategies for advancing your career in Loss Prevention

This is an opportunity for a limited number of delegates to follow up with Chris and Gary and further develop the themes they have introduced in their morning presentation on advancing your career in Loss Prevention.


Roundtable Leaders:
Christopher McDonald - Senior Vice President of Loss Prevention at Compass Group North America and Gary Moncur - Director of Loss Prevention at Compass Group North America

Retailers, join us at Retail Fraud – New York! To obtain your VIP Access All Areas Delegate Passes, free of charge, simply register online at http://newyork.retail-knowledge.com/registration.html

The pass gives you access to all presentations, discussions and networking sessions as well as free refreshments throughout the day and an excellent, hot lunch.

Make sure to claim your free pass today.

Gus Downing, Publisher & Editor of the D&D Daily will be there covering the event and engaging with attendees. Adding his insight and comments throughout the event Gus will be actively participating in the sessions and ensuring the day drives value for all the attendees.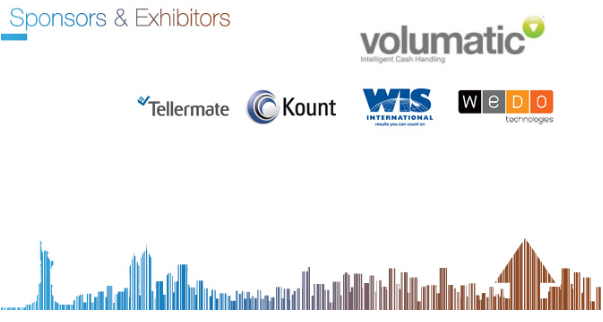 Warning signs an employee plans to leave with your company's data - Half of employees are taking data with them when they leave A global high-tech manufacturer had reached its boiling point after several of its sales reps left the company unexpectedly and took with them sales leads and other data to their new employers. The company needed to stop the thefts before they happened. So the company hired several security analysts who manually looked at the behavior patterns for all sales reps working on its cloud-based CRM system, and then matched them with the behaviors of those who ultimately quit their jobs. What they were able to correlate was startling. Sales reps that had shown a spike in abnormal system activity between weeks nine and 12 of a financial quarter generally quit at the end of week 13 - in many cases because they knew they weren't going to meet their sales quotas.

These abnormal behaviors included one or all of these warning signs -- doing mass exports of lead information, entering parts of the system where they don't usually go, changing object information, deleting items, and doing any of these things from home or in the office on a Saturday afternoon. With these early warning indicators, IT staff was able to put controls in place to stop massive downloads before they happened or freeze accounts for several hours until a manager had a chance to speak with the employee.

Employees are taking valuable company data with them that is stored in the cloud in CRM systems like Salesforce, collaboration tools such as Microsoft Office 365 or storage sites like Box and Dropbox. "It's just so easy to access, download and transfer data these days - in fact, the company doesn't even know it's happening," says Eric Chiu president of cloud security automation firm HyTrust. "On the flipside, it's difficult to track" all the data that is out there and secure data against an authenticated user, he adds. Half of all employees who left their posts in 2013 took company data with them, and 40 percent planned to use that data in their new job, according to a study by Symantec and the Ponemon Institute. csoonline.com

Court: FTC can bring down the hammer on companies with sloppy cybersecurity The U.S. Federal Trade Commission has the authority to take action against companies that fail to protect customer data, an appeals court ruled Monday. The U.S. Court of Appeals for the Third Circuit upheld the FTC's 2012 lawsuit against hotel and time-share operator Wyndham Worldwide. The FTC filed a complaint against Wyndham for three data breaches in 2008 and 2009 that led to more than US $10.6 million in fraudulent charges. The appeals court ruling, upholding a 2014 district court decision, suggests the FTC can hold companies responsible for failing to use reasonable security practices. The company's hotels stored payment card information in clear, readable text, and it used easily guessed passwords to access its property management systems, the FTC alleged. The company also failed to use "readily available security measures" such as firewalls to limit access between the company's property management systems, its corporate network and the Internet, the FTC charged. csoonline.com

Most Apple devices lack proper security for the enterprise Apple's Macs, iPhones and iPads are common in the modern workplace, but relatively few of these devices comply with standard security requirements, according to a new survey. Nearly half of all U.S. employees use at least one Apple device at work, but most of those gadgets lack common security protocols required by many enterprises, according to a new survey commissioned by Centrify, a company that sells enterprise security and management software for Apple products. The survey found that 45 percent of respondents use at least one Apple device for work, to access corporate email, documents and business applications. Of those gadgets, 63 percent were employee-owned. More than half, or 51 percent, of all the users' Apple devices were secured by single-word passwords or numerical PINs, and 58 percent of those devices had no software or policies to enforce the use of stronger passwords. The survey also found that 56 percent of Apple device users shared their passwords with others, and only 17 percent had company-supplied password managers. cio.com

Beacons are moving out of the pilot phase and helping retailers and marketers revolutionize in-store shopping The beacon - a low-cost device that retailers can attach to store shelves or walls to communicate with customer smartphones - is coming into its own. Beacon programs are quickly moving out of beta phase and becoming an integral part of the retail industry. Beacons can be used to power indoor maps, payments services, and location-sensitive product catalogs. There are many different beacon hardware vendors and systems - including Apple's iBeacon system - but they all share some basic characteristics. Namely, they allow retailers and event organizers to efficiently communicate indoors, without a need for GPS. Beacon-influenced sales volume will ramp up quickly, as many forms of in-store marketing take up the technology, including couponing. iPhone and Android smartphones are compatible with this technology. We estimate that beacon-triggered messages could directly influence up to $4.1 billion of total US store sales this year (or .1% of sales volume at top-100 retailers). That figure will grow 10X in 2016. businessinsider.com

Over 90 Companies Using Facebook's Cybersecurity Information Sharing Platform

Cybersecurity market to hit $170 billion by 2020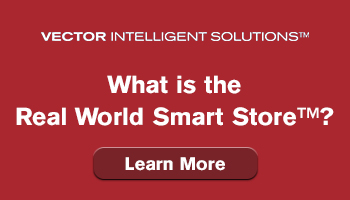 Vendor Spotlight

S-TRON Hires Everett Cope as National Director of Sales
S-TRON, a leader in Advanced Security with Business Intelligence for National Retail, is poised for continued growth with expansion of its sales force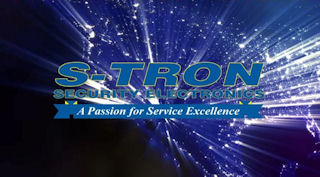 PLAINVIEW, NEW YORK, August 21, 2015 -
S-TRON, one of the nation's leading full-service security providers to national retail is pleased to announce the hiring of Everett Cope as Director of Sales. Cope will play a key role in driving national sales strategies to generate continued demand and achieve revenue objectives across S-TRON's national retail footprint as well as the build out of its national sales force.

Commenting on the hiring, Pete Mattschull, President of S-TRON explains, "Following a very successful last 2 years of continued year over year growth, we are poised for even larger growth and have a need to expand our sales force to accommodate the demand." Mattschull Continues, "We are very excited to welcome Everett to our team. Our Passion for Service Excellence is one of the many reasons why our clients put their trust in us. Over the last 15 years, Everett has not only shown a proven track record but also shares in those same values and philosophies."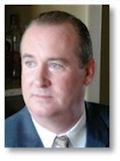 Everett Cope, National Director of Sales of S-TRON explains, "I am thrilled to be part of the S-TRON team. My entire career has been spent in the security industry solving the complex challenges of multi-location and national businesses." Cope Continues, "I'm looking forward to adding to S-TRON's momentum and expanding its footprint nationwide within national retail."

Cope will report to Peter Mattschull, S-TRON's President. His background includes high-level design and engineering of IP video, networked and browser-based access control systems. Additionally, Mr. Cope was the direct liaison between the customer and manufacturer when customizing POS integration for fundamental rollouts of custom systems in as little as 90 days. Mr. Cope most recently scaled the sales force as well as grew revenues for a large national security integrator for the better part of the last 15 years.

ABOUT S-TRON

S-TRON is a physical security integrator for national and regional retailers with over 2,000 installation locations headquartered in Plainview, New York. S-TRON provides outstanding service for national retail, grocery stores, restaurants and C-stores.

Solutions include:

Video Surveillance - Video beyond surveillance, S-TRON can implement a redundant video surveillance solution across of your retail storefronts to aid in reducing shrink.

Access Control - Custom, scalable systems to control entrance, egress and critical areas.

Intrusion Detection - Active deterrence systems that provide the highest levels of security.

Business Intelligence - Go beyond just security! Improve efficiencies, increase marketing intelligence and provide operations with invaluable customer and staffing data all at the store level.

For more information, visit the company's website at: www.S-TRON.com.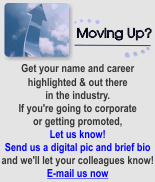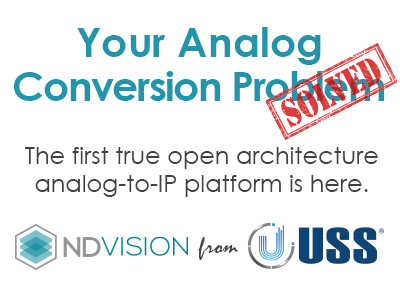 The Unwritten Rules of Corporate America
Keith White, SVP of LP, Gap Inc.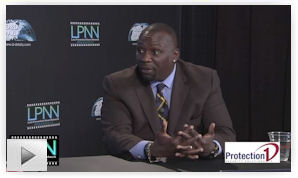 Keith White, Senior Vice President of Loss Prevention for Gap Inc., shares some of the unwritten rules of Corporate America and how you can apply them to help better navigate your career in this LPNN interview. From taking responsibility and accountability as a leader - to making yourself approachable by listening to others - to building a team that embodies your values and attributes - learn the simple yet powerful advice that has helped Keith and other C-Suite executives throughout their retail careers. And learn how emotional intelligence is the driving force behind it all.
---
As a theatre graduate and regular LPNN co-MC extraordinaire, Hedgie Bartol, Axis Communications, shares the secret to his on-camera charm, Amber provides some social media advice and Joe "Periscopes" from his phone in this LPNN Quick Take.
Solution Providers, have a video or commercial you want to publish? Contact us.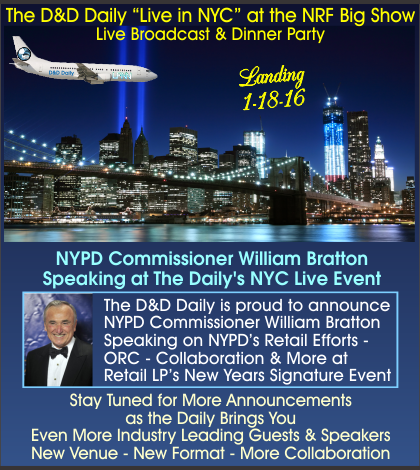 e-commerce

Sponsored by The Zellman Group
Ecommerce and Social Media: Shopping In The Cloud By 2018, retail ecommerce will reach nearly $2.5 trillion worldwide, according to eMarketer's forecasts. Currently, China tops the ecommerce markets, followed closely by the US, the UK taking a distant third. With over 60% of consumers researching products online before making purchase decisions it's no wonder online sales are climbing and unsurprising that ecommerce retailers are doing their best to make purchases happen online. In 2014, Social media sites with the highest influence include Facebook, Pinterest, and Twitter - with peak volumes of traffic in that order. Facebook dominated the realm last year sending 60% of all ecommerce referrals. Thanks to its broad accessibility and user-reliance, social media's influence on ecommerce continues to rocket, and Shopify's analysis of 37 million social media visits resulting in 529,000 orders further illuminates this power. In 2015 it's predicted that over 5% of online spend will be directed from social media sites. cloudtweaks.com

Next-Gen Cybersecurity Is All About Behavior Recognition Rather than focusing on stopping cybercriminals with walls, new technologies are emerging that work to identify cybercriminals instead. Take the relatively new startup BioCatch. BioCatch's technology works to identify patterns of user behavior in certain applications, creating user profiles that can then be matched to subsequent visits. This new technology uses atypical variations in parameters, like typing speed, mouse movement, keyboard strokes, tapping force and swipe patterns instead of geographical location. Take this practical example: After a few logins, this system will learn that you tend to browse slowly, tap icons hard and type at an average speed. If someone gets ahold of your login information and browses quickly, with fast typing speed and weak "taps," the system will trigger a fraudulent use, and your hacker will be forced to provide further authenticating details (or, more likely, give up the effort). Similar technology, focused on positively identifying people based on behaviors and biometric signatures, is beginning to emerge from other companies, as well. There are some weaknesses, however, as human behavior isn't always consistent; these systems could trigger false positives and potentially lock people out of their own accounts. They also do nothing to ensure first-line security, such as protecting passwords from leaking in the first place. techcrunch.com

Many of J.C. Penney's web customers pick up orders in stores

Wal-Mart Credits In-House E-Commerce Platform With Contributing to Online Sales

Mobile ATM access on the rise

"Fraud is not a person - it is a dynamic grouping of statistics that deviate from the norm."
Stuart B. Levine, CFI, CFCI
CEO, The Zellman Group & Zelligent


ORC News
Sponsored by NEDAP
Stockton, CA: Three arrested in Target REDcard fraud scheme; over 1000 victims Three Stockton residents were arrested Monday in connection to Target REDcard account fraud and identity theft between March 2014 and September 2014; six other defendants in the case are still at large. Thongchone Vongdeng, 35, and Jaffrey Brown, 31, were arrested in Stockton and Somaly Siv, 29, was arrested in Reno, Nev., for stealing personal information from at least 1,000 victims and creating unauthorized Target credit cards, U.S. Attorney Benjamin B. Wagner's Office said. According to the indictment, the suspects used the credit cards to buy electronics, prepaid gift cards and other goods at Target stores throughout the Sacramento area and other locations in Northern California. The suspects created more than 300 counterfeit credit card account numbers to use or sell, the indictment said. news10.net


Daytona Beach, FL: Serial Shoplifter has hit Target at least 5 times, now on Dayton Beach Police 'Most Wanted' Police are looking for a man suspected of shoplifting from a local Target on at least five separate occasions. The department recently added Troy Edward Mixon, a 25-year-old Ormond Beach man, to its most-wanted list and issued a "be on the lookout" alert for him. news-journalonline.com


Bend, OR: Woman accused of taking $7K in beauty supplies from Safeway in Bend and Redmond Prosecutors say a woman has been stealing thousands of dollars in health and beauty supplies from Safeway grocery stores in Deschutes County. Jessica Lynn Jensen is facing a 30 count grand jury indictment. Deschutes Co. District Attorney John Hummel says that investigators from Safeway Loss Prevention started looking into the case after discovering multiple thefts from stores in Bend and Redmond. Jensen was identified as the suspect. She was stealing primarily health and beauty supplies. According to the DA, she stole about $7,500 and was selling the items on eBay and Craigslist. koin.com

Chicago, IL: $2,252 in Maui Jim sunglasses stolen from Northbrook Court store A Northbrook Court store representative reported Aug. 17 that a security camera shows a man stealing eight pairs of Maui Jim sunglasses, worth a total of $2,252. The store rep said that his description matched the description of the perpetrator of similar thefts at other stores in Gurnee and Vernon Hills. chicagotribune.com

Orlando, FL: 9 Bahamas Residents Arrested In Florida For Wal-Mart Theft POLICE officers in the Orlando, Florida area arrested eight juveniles and one adult - who are from The Bahamas - last week after they were caught allegedly stealing clothing from a Wal-Mart. The group was "allegedly caught sneaking out of a Clermont Wal-Mart with duffel bags full of men's clothing, valued at $422. tribune242.com

San Angelo, TX: Kleptomaniac Sentenced on Eighth Theft Charge Bobby Shirley had already been banned from HEB for stealing DVDs when he went into Walmart on Aug. 8, 2014, and stole an assortment of random items to include bananas, hair removal wax, Fritos and two pillows. On Monday, Aug. 17, the 66-year-old repeat offender went before judge and jury again in Tom Green County, this time on his eighth theft charge since 1976. sanangelolive.com
Do you have an ORC case to share?
Share your ORC news and help the industry grow

Retail Crime News

Sponsored by Security Resources
Los Angeles, CA: Shots Fired During Armed Robbery of Century City Rolex Store; LAPD Searching for 2 Men Shots were fired inside a Rolex store at an outdoor mall in Century City during an armed robbery Monday, and police were searching for two men who got away, according to LAPD. Officers were called to a report of an armed robbery at the luxury watch store, where shots were reported fired, LAPD Officer Drake Madison said. A shot may have been fired to get attention in the store, according to Madison. No one appeared to be injured. abc7.com
Houston, TX: Pawn shop robbery leaves one suspect dead One suspect is dead, two are in custody and another is still on the run after a wild shootout between robbers and the owner of Diamond Pawn. At about 12:20pm Monday, Police say the owner of the store, who has a concealed handgun license, began firing at them as soon as they pulled their weapons and began firing at him. There were customers inside and outside the store. At least two of them were hit in the hail of gunfire. abc13.com
Aventura, FL: New Video Shows Shooting in Aventura Mall Parking Garage New video has been released of a police-involved shooting that happened in the parking garage of a busy South Florida mall on May 13. Dashcam video from an Aventura Police officer's patrol vehicle captured officers pursuing the suspect in a stolen sedan, when he crashed and the officers were forced to fire. That suspect, who was struck in the arm, is now awaiting trial. The scene looked like something out of a Hollywood movie but the danger was real with civilian shoppers in the Aventura Mall parking garage. nbcmiami.com
Las Vegas, NV: Roads reopen near Fashion Show Mall after Suspicious Package inside Neiman Marcus An investigation into a suspicious package prompted officials to shut down traffic near a popular Las Vegas Strip destination early Tuesday morning. According to Las Vegas Metro police, about 3:25 a.m. a loss-prevention officer reported an abandoned backpack inside a bathroom at the Neiman Marcus store in Fashion Show Mall, at the intersection of Las Vegas Boulevard and Spring Mountain Road. Officials closed nearby streets to traffic while they investigated. By 7 a.m., most emergency vehicles had left the scene and nearby roads were reopened to traffic. Police said an armored unit responded and determined the backpack was not a threat. fox5vegas.com

Richmond, VA: Grocery store tussle prompts Kroger investigation Kroger is launching an investigation after video surfaces of loss prevention officers attempting to detain an alleged shoplifter outside the Kroger on Lombardy Street. People on scene claim it was all over a bag of potato chips. Kroger released the following statement: "The male in contact with the alleged shoplifter and the female in the purple shirt are part of our loss prevention unit. The safety of our customers and associates is our highest priority. While the incident at our Lombardy Street location was an isolated situation, we take it very seriously and are investigating. This incident is not a reflection of our company's security procedures." nbc12.com
Colorado Springs, CO: 2 held in Armed Robbery at Macy's in the Chapel Hill Mall Two people were detained Monday afternoon after a robbery at Macy's in northern Colorado Springs. At least one of the people told employees he had a gun during the robbery, which happened shortly before 3 p.m. at Macy's in the Chapel Hills Mall near Briargate and Academy boulevards, said Colorado Springs police Sgt. Rob Kelley. No one was injured in the robbery, and it was not immediately clear whether any money was taken. gazette.com

Tulsa, OK: Three cell phone store burglaries, Police investigating whether they are linked Right now the Tulsa Police Department is investigating a series of cell phone store burglaries that occurred in Tulsa overnight. One of those burglaries was at a T-Mobile Wireless store on 21st and Lewis. A witness told police they saw a person in a hoodie smash a window. The suspect was gone when police arrived. A second burglary was reported at a Sprint store on east 41st. As of right now, there is no information available on that break-in. However, several workers could be seen early this morning cleaning up the scene. The third break in was at a Cricket Wireless store on south Yale. Police found the front door glass shattered. The suspects were also gone when police arrived. Al burglaries happened within an hour of each other. kjrh.com

New Orleans, LA: Man caught on surveillance video stealing bedding from Anna's Linens The man is seen on the video a breaking the top of a window at 5:40am, and then climbing onto a garbage can to get into the store. He throws a ladder inside, and then is seen throwing out five comforter sets. nola.com
Nashville, TN: Couple Steals Credit Card; Spends $18,000 In Minutes A Nashville woman was shopping at the Kroger in Green Hills when someone stole her wallet and within minutes, Metro police said a man and woman, captured by surveillance cameras, were doing some shopping of their own with her American Express card. Detectives said the young couple worked quickly and from Kroger, they immediately headed to 3 separate Nashville area Target stores charging $10,000 then $8,000 within an hour, the third attempt was declined by American Express. scrippsmedia.com

Waynesboro, VA: Police Warning About Credit Card Fraud Ring Locally, Krogers, Rite Aid, Family Dollar have been targeted in Waynesboro and the Walmart in Staunton. These scams usually involve multiple offenders who are from out-of-state and connected with large organized-crime operations. The goal of these individual is to purchase as many gift cards as possible with bogus information. whsv.com

Madison, WI: UW official under fire for suggesting police not target Walmart shoplifters A former Dane County assistant district attorney who serves as the University of Wisconsin-Madison's director of community relations is facing criticism because he suggested that shoplifters at "big box" retailers with insurance should not be aggressively prosecuted. Everett Mitchell, who made the remarks during a "Best Policing Practices" panel on campus last Tuesday, said in a prepared statement that he believes in the law. "I also believe in equal justice for all, and in reforms to our criminal justice system that address disparities in policing for people of color," he said. MediaTrackers reported Friday that Mitchell "recommended that police stop responding to shoplifting and theft at Walmart and Target as a way to reduce what he refers to as 'over policing' of the community." jsonline.com

Atlanta, GA: Police urge Stores to upgrade surveillance systems Every time an armed robber points a gun at a convenience store clerk, it's almost always caught on tape. "It's almost a requirement nowadays. As the technology gets better and better, our ability to catch people gets a lot better," Lt. Mark Brown with the Peachtree City Police Department told Petersen. But police admit they've seen better pictures than from Monday's holdup of Flash Foods. wsbtv.com
Dothan, AL: Duo charged with 10 counts of credit card fraud

New York, NY: Police Seek Suspect In Pharmacy Robbery Spree In East Harlem, The Bronx

Sioux Falls, SD: Mac Pros Computers Hit for thousands in merchandise in Overnight Burglary

Little Rock, AR: Woman sticks meat in purse, threatens a Food Wise Loss Prevention Agent with a gun

Chippewa, WI: Walmart thieves leave $1,700 in stolen lot in the parking

Chicago, IL: Man stealing Drones while carrying a Puppy at Hobby Town USA

Jefferson Co, MS: Pair used skimming device to steal coins from Ice Machine

Zales Jewelers in the Mall at St Matthews in Louisville, KY was the victim of a Grab and Run yesterday at 4:40pm, merchandise valued at $4,000

Weisfield Jewelers in the Westfield Plaza Bonita in El Cajon, California was the victim of a Grab and Run, merchandise valued at $2,199

M. Lemp Jewelers in Syracuse, NY the victim of a Smash and Grab Monday afternoon


Robberies and Burglaries
● AT&T - Batavia, IL - Robbery
● Burger King - Wilmington, NC - Armed Robbery
● Cricket - Tulsa, OK - Burglary
● CVS - Lancaster, PA - Robbery
● CVS - Las Vegas, NV - Robbery
● Dollar General - Salem, DE - Armed Robbery
● Dunkin Donuts - Lewiston, ME - Robbery
● Flores Spice - Houston, TX - Armed Robbery/ Assault
● Kroger - Elkhart, IN - Armed Robbery
● Pantry Quik - Wilkes-Barre, PA - Robbery
● Sprint - Tulsa, OK - Burglary
● Sprint - Palatine, IL - Burglary
● T-Mobile - Tulsa, OK - Burglary
● Verizon - Greenville, NC - Armed Robbery
● Walgreens - Council Bluffs, IA - Shooting


Featured Job Listings
Sponsored by NuTech National
Feature Your Job Here For 30 Days -
70% Aren't On the Boards
VP of Sales/Client Relations
More details coming soon
Confidential - Retained Search
Nationwide
Gus Downing
Dir Safety AP Solutions
Walgreens
Deerfield, IL
Walgreens
Dir of AP, Global Ecommerce
Ralph Lauren
Greensboro, NC
Ralph Lauren
Dir AP
Saks Fifth Ave

New York, NY
Saks Fifth Ave


Territory LP Dir.
Burlington Stores
Los Angeles, CA
Burlington Stores
Dir. of Security/LP
Estee Lauder
Los Angeles, CA
Estee Lauder
Director of LP
Pacific Sunwear
Anaheim, CA
Pacific Sunwear
VP Supply Chain, LP & Safety
Ross Stores
Ft. Mill, SC
Ross Stores
LP Dist. Mgr
Supervalu
Bowie, MD
Supervalu
Implementation Expert/Project Mgr
LP Software
Worth, IL
LP Software
Sales Representative
NuTech National
Maitland, FL
NuTech National

Limited Time Only - Post Your Multi-Unit LP jobs for FREE - Learn More Here
Daily Job Alerts


Appearing One Day Only
View our Internet Jobs Archives here
Store Shrink Specialist
Giant Eagle
Pittsburgh, PA
Giant Eagle
Store Shrink Specialist
Giant Eagle
Carmel, IN
Giant Eagle
Store Shrink Specialist
Giant Eagle
Monroeville, PA
Giant Eagle
Area LP Manager
JCPenney
Victor, NY
JCPenney
LP Supervisor
JCPenney
Lubbock, TX
JCPenney
Area LP Mgr
Lowe's
Alexandria, VA
Lowe's
Dept Mgr LP & Safety
Lowe's
Glen Allen, VA
Lowe's
Security Supervisor
Nike
Beaverton, OR
Nike
LP Manager Hrly
Kmart
Pikeville, KY
Sears Holdings Corp
LP Manager Hrly
Kmart
Portland, TX
Sears Holdings Corp
LP Manager Hrly
Sears
Naples, FL
Sears Holdings Corp
AP Manager in Training
Walmart
Jacksonville, TX
Wal-Mart
AP Manager in Training
Walmart
Fresno, CA
Wal-Mart
AP Manager in Training
Walmart
Chicago, IL
Wal-Mart
AP Manager in Training
Walmart
Gordonsville, VA
Wal-Mart
Regional AP Sr Mgr
Walmart
New Haven, CT
Wal-Mart
AP Mgr
Sam's Club
Roanoke, VA
Wal-Mart
AP Mgr
Sam's Club
Hudson, NH
Wal-Mart



Home of the Industry's Original
On the Move

| | |
| --- | --- |
| | Tim Baker was named Regional Loss Prevention Business Partner at Total Wine & More. |
| | Merrissa Nacht was named Investigations Manager – Corporate and Retail for GUCCI/KERING luxury brands. |
| | Rodney Ross was named Corporate Investigator at Total Wine & More. |
| | Stan Berger II was named Regional Loss Prevention Manager for Rack Room Shoes. |
| | Grant Mohlke was promoted to District Operations Manager for JCPenney. |
| | Ryan Haysley was promoted to District Operations Manager for JCPenney. |
| | Vianey Martin was promoted to Territory Asset Protection & Profit Manager for Sears Home Services division. |
| | Michael Rubino was named Field Asset Protection Manager for Stop & Shop. |
Post Your New Job or Promotion!
See all the Industry Movement


Your Career
Sponsor this section of the Daily
8 Catchy Quotes to Jump-Start Your Productivity There are all sorts of tips and strategies to keep you focused at work and stay productive, but sometimes all it takes is the right words. For those of you who need some words of wisdom, here are some 'thought productivity nuggets' to keep you going.

Listen to

Confucius

8 Secrets You Need to Know to Get Your New Hires Productive in Record Time Successful companies have to be on the ball when hiring new employees as they are growing rapidly. While it may be easy to let them figure things out for themselves, follow these tips to make sure they get productive right off the bat. Don't teach, learn

6 Ways to Take Back Your Time
If you find yourself working well over the average 40 hours a week, there are ways you can take back control of your time. There are ways to have some time left over for a life outside of work. Here are some tips to find the right balance and schedule. Ask about working from home

8 Ways to Beat Work Distractions and Be More Productive There are plenty of workplace distractions that vie for our attention: never-ending emails, buzzing cell phones with the latest social media notification or text message. All of these disrupt our performance and zap our productivity, making the day longer. Use these tips to keep your FOCUS.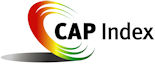 Tip of the Day
Sponsored by Vector Security
Every journey has bumps in the road and no one is immune for they all present themselves at different times, in different places, and from people you'd never expect. The real test is how you deal with them and how you don't let them define you. Because bumps are growth opportunities merely masked in conflict.

Just a Thought,
Gus





Upcoming Events
---
Recruiting?
Get your job e-mailed to everyone... everyday
Post on our Featured Jobs Board!
Reach your target audience in 2015 every day!
Request our 2015 Media Kit
update account / change e-mail
unsubscribe FEEDBACK
www.downing-downing.com

Advertise With The D&D Daily




36615 Vine Street, Suite 103
Willoughby, OH 44094
440.942.0671
copyright 2009-2019
all rights reserved globally