The D&D Daily Mobile Edition
August 26,

2015



The LP Industry's #1 News Source - Informing, Educating and Instilling a sense of community



History of ORC Associations -
Their History and Stories
Sponsored by Nedap
Area Law Enforcement and Retail Team (A.L.E.R.T):
Keeping Knox County, TN Safe from ORC
By Captain George Edlund, Knox County Sheriff's Office and Martha Dooley, Media Relations Director, Knox County Sheriff's Office
Thieves and other criminals who prey on shoppers and retailers have extra eyes watching them during the Thanksgiving through Christmas holiday shopping season in Knox County, Tennessee. Knox County Sheriff Jimmy "J.J." Jones kicked off a special program called "The Safe Holiday Task Force" in 2011 after a series of meetings with retailers on the problems they face during the holiday season. Members of the task force headed up by Captain George Edlund worked closely with retailers and prepared plans that benefited both retailers and their customers. The cooperative effort also included prosecutors and loss prevention specialists. The goal was to help combat shoplifting, theft, car burglaries, car thefts, and other criminal activities that occur in and around retail areas. Officers were in marked and unmarked vehicles, inside stores, in parking lots, in plains clothes and uniforms. The team members worked different shifts to accommodate the busiest shopping times and the most crowded shopping areas and stores. The Sheriff's Office also set up a special email system that allowed merchants and the KCSO to share information, including photos and suspect details, with other retailers and loss prevention personnel. The Task Force drew officers from almost every division of the department— Patrol, Detectives, School Unit, Court Services and Reserve Unit. They started on Black Friday and usually worked through the day after Christmas and in some years until January 2.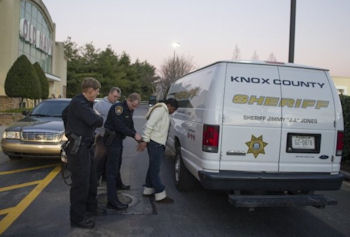 The program was successful almost immediately in its first year. Just 6 days after the Task Force started work they arrested 37 people on a variety of charges including theft, shoplifting, traffic violations and outstanding warrants, plus recovered over $3,000 in stolen merchandise that was returned to the stores. At the end of the four week run, 15 officers had made 171 arrests and recovered $19,000 in stolen property.

Captain Edlund built on the success of the first year adding more officers and extra hours and days to the schedule. It certainly paid off as illegal activities were reduced and the major shopping season of the year was safer for everyone.

The statistics help tell the story: In 2012, 17 officers made 328 arrests over a 6-week period and recovered $65,000 in stolen property. In 2013, 20 officers made 342 arrests during 7 weeks and recovered $56,000 in stolen property. 2014 was the busiest year yet as 23 officers joined the Task Force and made 372 arrests in 5 weeks, recovering over $65,000 in stolen merchandise and 2 stolen vehicles. The majority of the arrests were for shoplifting, 35 were felony theft charges, 12 arrests for DUI and two fugitives from justice were nabbed.

Retailers have been thrilled with the results of the cooperative effort. In 2012, Travis Street, Market Asset Protection Manager for Wal-Mart, thanked Captain Edlund and his team for support during the busiest time of the year. That same year brought kudos from Alana Theis from Kohl's who said, "I am over several markets in the state of TN and I cannot thank the Mayor, the DA's Office and the Sheriff's Office enough on the support you give on impacting retail theft. I have been in the LP field for 27 years and although I have had support in some areas before, this is the best, most beneficial I have seen in my career. We have had lower shortages in all 3 of my stores in the market and I feel your support is helping to impact it." And from Knoxville Police Department Chief David Rauch, "Sheriff, I think the work that your guys do during the holidays on the loss prevention initiative would be a perfect contender for the Law Enforcement Partnership Award from the National Retail Federation. I know that we see an amazing decrease in theft during that time as a result of your efforts."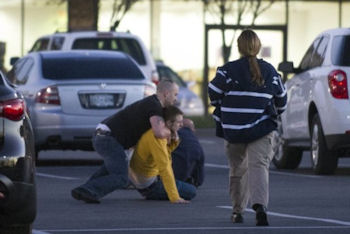 The public applauded the efforts as they learned about the program and arrests through the media and social media. Media Releases on the Task Force and their efforts were posted on the KCSO website and Facebook page. All three television stations and the major newspaper in the market sent reporters to ride along with an officer and report on how the Task Force was making holiday shopping safer. How many officers were on the Task Force and times that they worked were not released because of obvious safety and security concerns. All media outlets followed up with reports on the outcome and the success of the program at the close of the holiday season. All reports were overwhelmingly positive and shed light on the problem of theft and shoplifting during holiday shopping.

Sheriff Jones summed it up well when he told reporters, "Dirt bags, beware! We will not tolerate theft from our merchants, nor jeopardize the safety of our holiday shoppers."

In January 2015, KCSO partnered with Kroger ORC and the Knox County District Attorney's Office and opened an investigation into the resale of shoplifted baby formula. After six months of investigative work that included surveillance and controlled sales, indictments and search warrants were executed resulting in the seizure of over 4000 cans of formula and the arrest of five business operators and several known boosters. These cases are still being investigated as the evidence trail reaches into several states and now includes other agencies on the state and federal level.

In August 2015, Sheriff Jones initiated a full-time Retail Theft Unit to specifically address these cases. Three officers under the command of Captain Edlund are just beginning their work in combating the ever-growing problem of retail theft in this market. Through their investigative work and the building of relationships with area retailers, they hope to make an impact and be pro-active year round and still increase their efforts during the holiday season.

News Brief
Sponsored by WG Security Products, Inc.
Target Completes $100 Million EMV Migration One Month Before Oct. 1 'Liability Shift' - More Expenses Still to Come - Many Retailers Won't Make the Deadline Following its massive 2013 data breach, Target vowed to accelerate its EMV-chip card migration, but the retailer still just barely made the card networks' deadline. Target, which had toyed with EMV-chip cards as early as 2001, also pushed for industry-wide EMV acceptance in the wake of its 2013 breach, despite many concluding that the anti-counterfeiting technology would not have provided any meaningful difference to the outcome of the hack. Even today,

after spending $100 million on hardware and software upgrades, Target isn't done with its EMV efforts; it is merely finished with its point of sale conversion. It must still reissue its store-branded Red Cards as chip-and-PIN cards, a process it expects to run into next year.



But come Oct. 1, the card networks will shift fraud liability to the party not able to handle EMV payments, and Target's retail stores can say they were ready with a month to spare. "It was a massive undertaking," said Molly Snyder, a spokesperson for Target. Despite the thin margin between the project's completion and the card networks' deadline, "we were always on track to be ahead of the liability shift following our 2013 breach," Snyder said.



Target's completion of its point of sale EMV migration puts it ahead of many merchants, particularly smaller retailers that are expected to miss the October liability shift date, perhaps by a wide margin, hamstrung by resource shortfalls and a lack of options.



"Some merchants are higher-risk than others when it comes to the potential loss from the liability transfer," Oglesby said, adding

larger merchants that sell theft-prone merchandise such as electronics and jewelry will need to move first

. "However, it's also important to note that EMV prevents counterfeit credit card fraud, which is the domain of the professional fraudster," he said. paymentsource.com

Target explains chip cards to customers in new blog post Target Corp. has finished EMV conversion at the point-of-sale. And the retailer is letting customers in on the news. The chain has posted an article, "Chip Cards at Target: Five Things You Need to Know Before You Check Out," and related video on its blog, found here. The company also seeks to reassure customers about the security of the cards, noting that chip cards "use some of the best credit and debit card security technology available today." chainstoreage.com

Axis Expands Successful PTZ Dome Offering with Advanced Features for Entry-Level Surveillance Axis Communications, the global leader in network video, strengthens its successful family of AXIS P55 PTZ Dome Network Cameras with the launch of four new entry-level HDTV models. "Our PTZ portfolio continues to expand, addressing a variety of end user needs, including mission-critical, mid-range, live streaming and now entry-level applications," said Fredrik Nilsson, general manager, Axis Communications, Inc. "AXIS P55 Series has been one of the most popular camera families because it is cost-effective and dependable. The addition of two new indoor and two outdoor models provides users with even more options and increased performance." businesswire.com

ISCON Imaging Screening Technologies Honored as Finalist in Esteemed Industry Award Programs ISCON Imaging Inc., a manufacturer of patented infrared (IR) imaging screening systems, today announced that it has been honored as a finalist in two highly regarded award programs. ISCON is a finalist in the Security Management category in the GIT Security Awards for the SecureScan and has been named as a finalist for the FocusScan in the 2015 Retail Fraud Awards. The Retail Fraud Awards recognize the best and most innovative technologies used in retail fraud and loss prevention applications to protect people and assets, while driving new levels of value to users. businesswire.com



LP Foundation, American Public University Announce Winners of 3 LPC Scholarships

Last month, American Public University organized a contest to give away three scholarships for the LPCertified (LPC) coursework from the Loss Prevention Foundation. We are pleased to announce the three LPF members who each won a scholarship; congratulations go to:

Adam Walker

, Macy's;

Mark Conachen

, Rent-A-Center; and

John Feretich

, Rainbow Apparel. Thank you to all who participated. We were pleased to have had over 70 of you apply, and wish you all the best as you strive to continue your education. As a reminder, American Public University and The Loss Prevention Foundation have partnered to provide you with valuable benefits should you seek a certificate or degree in your field. To learn more about this partnership and its associated benefits, go to the "Benefits for LPF Members" portion of our partner portal. You can take advantage of this whether you are a new student or a current student with us. Visit our partner portal at www.StudyAtAPU.com/LPF. Our Strategic Relations Admissions Team is also available to LPF members to answer your educational partnership questions. You may contact them Monday through Friday at 855-731-9201 or partnerships@apus.edu.

The Apple Effect at Best Buy - Q2 same-store sales up 2.7% - Best Buy accepting Apple Pay, selling Apple Watch, overhauling 740 Apple stores-within-a-store Apple to the rescue. Best Buy posted a surprise pop in second-quarter sales yesterday, as the electronics chain cut costs and benefited from a surge in demand for big-screen TVs and appliances. But the real bump seems to be coming from the retailer's increasingly cozy relationship with Apple, which is giving more people a reason to step foot into the big-box stores.

Best Buy recently broke ranks with Wal-Mart and other big-box retailers to start accepting Apple Pay, and this month it became the first retailer outside of Apple's own stores to sell the Apple Watch.

Best Buy CEO Hubert Joly spent much of his earnings call with Wall Street analysts praising the Cupertino, California-based company, mentioning Apple more than a dozen times in an hour's time. During the call, Best Buy announced plans to roll out sales of the Apple watch across 1,050 stores by the end of September because "demand for [the] Apple watch has been so strong," Joly said. The retailer is

overhauling 740 Apple departments within its stores, to install new, Apple-approved fixtures with more display tables for phones, computers, and tablets

. It also will begin selling Apple Care warranties with the hopes of offsetting its own declining warranty business. qz.com

Union files grievances against Haggen, Vons, Albertsons over layoffs, pay cuts A Southern California union has filed grievances against three grocery chains over layoffs, cuts in pay and benefits and other alleged violations of collective bargaining agreements that have occurred in the aftermath of Haggen purchasing numerous Vons and Albertsons stores. Earlier this year, Haggen, a Washington-based company bought 146 Albertsons, Vons, Pavilions and Safeway stores, some of which are located on the Central Coast. Haggen has since fired dozens of Central Coast workers and reduced the hours of other employees. The company has raised grocery prices, as well. Haggen announced earlier this month that it plans to close 22 stores and fire as many as 1,100 employees, according to a news release issued by UFCW Local 770. The union stated in the press release it now believes Haggen planned all along to shut down and sell those stores. calcoastnews.com

50 Tweetable 2015 Loss Prevention Statistics Nedap has compiled a list of 50 statistics and data points that all center on loss prevention, shrinkage, and the retail industry. To make sharing a lot easier, they've also made them tweetable! Here are a few sample statistics from their new blog post: ● In 2014, American retailers lost $44 billion in potential sales due to shrinkage. ● 1 out of 11 Americans (approximately 27 million) shoplift. ● Shoplifters say they are caught an average of only once in every 48 times they steal. ● Many shoplifters buy and steal merchandise in the same visit. Click here to see all 50 "Tweetable" LP Stats.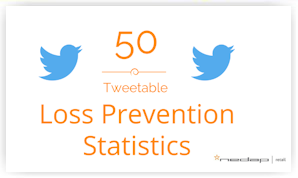 Director of LP, Wireless Advocates job posted online - based in Seattle Founded in 2004 and headquartered in Seattle, WA, Wireless Advocates is a third-party provider of wireless products, and services both online and in more than 1,000 retail locations nationwide. The Director of Loss Prevention develops, implements, manages and executes programs, policies and systems, which protect company assets, minimize risk exposure, thereby enhancing profitability. This includes managing internal and external investigations and fraud prevention programs for both retail and online. wirelessadvocates.com

National Association of Bunco Investigators, Inc. Annual Conference
Tuesday Oct. 6 & Wednesday Oct. 7 from
8am to 5pm
Seminole County Sheriff's Office
Sanford, FL

The National Association of Bunco Investigators is a nonprofit organization of law enforcement officers and associated professionals in 42 states, Canada and Germany in several hundred law enforcement and related activities dedicated to serving law enforcement nationwide, exposing exploitation, safeguarding our seniors, targeting nomadic and non-traditional organized crime groups and helping each other solve transient criminal investigations.

Attendees of this conference will receive a benefit from the collective knowledge of NABI members. The unique and informative agenda presents topics such as confidence crime, crimes against the elderly, effective investigative techniques when the victims or witnesses are elders, home repair service scams, transient criminal activity, how to recognize these types of crimes and proactive enforcement and prosecution strategies that are not found in any other comprehensive seminar.

We have reserved a block of rooms at the Orlando Marriott Lake Mary, 1501 International Parkway, Lake Mary, FL 32746 at a special rate of $129 per night plus 12% tax, single or double occupancy. Please call 800.380.7724 or you can do so online to reserve your rooms. If you call, be sure you mention that you are with the National Association of Bunco Investigators/NABI to obtain the special rate. Please note that the special room rate cannot be guaranteed after 9/14/2015.

If you have any questions or concerns, please contact the Executive Director at exdir@nabihq.org, please be sure to include your contact information.

For more information about this conference, including registration and the full agenda click here

American Apparel Said to Seek Advisers for Bankruptcy Deal

Video: American Apparel staff create piñata of CEO

USA Discounters Seeks Bankruptcy Protection

Bealls, Inc. targets millennials with new Bunulu store

Burger King seeks one-day truce with McDonalds for International Day of Peace


Quarterly Same-Store Sales Results

Express Q2 comp's up 7% with net sales up 11%
Chico's Q2 comp's up 0.5% with net sales up 1.4%
Abercrombie & Fitch Q2 comp's down 4% with net sales down 8%
All the news - One place - One Source - One Time
The D&D Daily respects your time
& doesn't filter retail's reality

Report Your News!
(content subject to approval)




Target estimates it has incurred $168M in liabilities so far from 2013 data breach - Doesn't factor in $67M Visa settlement and claims from other major card networks to come Target Corp. has released an estimate of costs related to its 2013 data breach. In a 10-Q filing with the Securities and Exchange Commission (SEC), Target estimated it had incurred $168 million in liabilities and was eligible for $55 million in insurance reimbursements (as of August 1, 2015). Target is not estimating final damages, but said they could be "significant" depending on court actions, settlements and future insurance reimbursements. One likely additional charge will be a $67 million settlement Target tentatively reached with Visa. Target still has claims processing from three other major card networks, which it expects to dispute and settle through negotiation. chainstoreage.com

One less liability for Target - SEC won't penalize it over data breach The Securities and Exchange Commission decided not to penalize Target Corp. for the 2013 cyberattack that led to the exposure of millions of customers' data, the company said Tuesday. The agency was one of several governmental entities to investigate the retailer in the wake of the attack, one of the largest against a U.S. company. In its quarterly results document, filed with the SEC and published by the agency on the Internet for investors to see, Target said the investigation ended during the May-to-July period. It said the SEC "does not intend to recommend an ­enforcement action against us." That removes one potential liability for Target over the data breach. The company continues to be under investigation from state attorneys general and private litigators over the episode and may face costs from penalties or settlements tied to them. startribune.com

1% of Employees Responsible for 75% of IT Security Risks Just 1 percent of employees are responsible for 75 percent of cloud-related enterprise security risk, and companies can dramatically reduce their exposure at very little additional cost by paying extra attention to these users. According to newly-released research by CloudLock, which analyzed the behavior of 10 million users during the second quarter of this year, these users are sending out plain-text passwords, sharing files, accidentally downloading malware, clicking on phishing links, using risky applications, reusing passwords, and engaging in other types of dangerous behaviors. These users include both rank-and-file employees as well as super-privileged users, software architects, and non-human accounts used to perform automated tasks. According to the most recent Verizon data breach report, the two biggest attack vectors, responsible for more than two-thirds of all breaches last year, involved stolen credentials or phishing. "Cybercriminals try to find the weakest link, the easiest point of access," said Ayse Kaya Firat, CloudLock's director of customer insights and analytics. "The user might not have any malicious intent. They might just want to listen to some music or play a game, but they're opening up the gateway for cybercriminals." csoonline.com

Corporate security pros need to lawyer up about data breach protection, experts say Corporate security executives need to meet with their legal teams to find out whether the way they protect customer data will keep them out of trouble with the Federal Trade Commission should that information be compromised in a data breach. Based on a U.S. Circuit Court of Appeals decision yesterday, the best course of action is to learn what kinds of actions the FTC has taken in the past - and why - against companies whose defenses are cracked and whose customer data is stolen. Then organizations should take steps to make sure security meets "reasonable industry standards," says Lisa Sotto, an attorney with Hunton & Williams who focuses on privacy and cybersecurity law. That's because the court says it's OK for the FTC to find businesses at fault for data breaches and to tie them up with consent decrees that force them to submit to third-party security assessments every two years for 20 years, she says. The more than 50 cases the FTC has pursued since the early 2000s have been pretty clearly about businesses failing to create such security, she says. All but Wyndham and one other signed consent decrees with the FTC, and the other is winding down its business. csoonline.com

Cybersecurity risks that keep CFOs up at night
Phishing is a $3.7-million annual cost for average large company

Bringing tech into the mix: Introducing technology at restaurants and retailers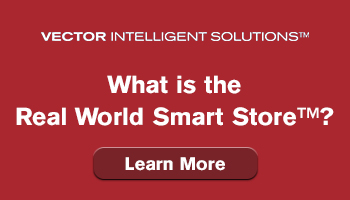 Vendor Spotlight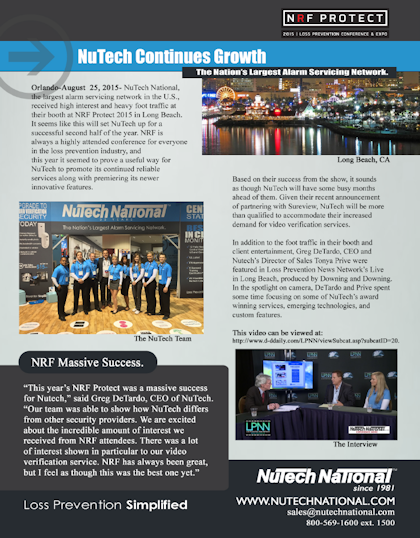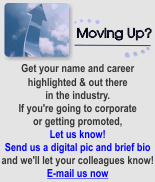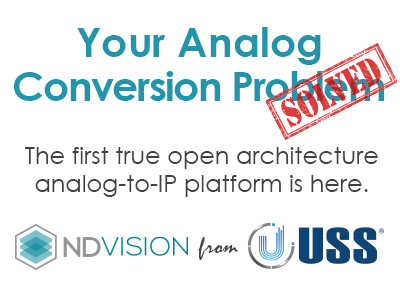 Using Video Intelligence to Realize Positive Financial Impact in Retail
Chris Nichols, VP LP, National Stores
Tom Arigi, Sr. Dir. AP, Wal-Mart US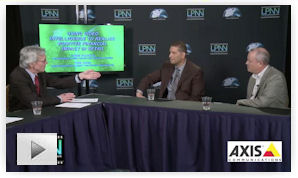 Chris Nichols, VP of Loss Prevention for National Stores, and Tom Arigi, Sr. Director of Asset Protection for Wal-Mart US (and former SVP of LP for National Stores), tell us about the successful video analytics program developed at National Stores and how it helped the LP department deliver immediate financial results for the company. Tom talks about the process of selling his vision to senior management and the key role their solution-provider partners played in the rollout. While Chris talks about the video platform's ROI, how the program has evolved, and why the technology is now helping them drive sales in addition to identifying theft.
---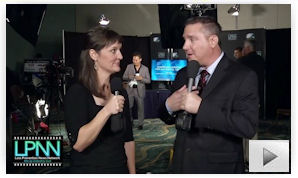 In this LPNN Quick Take, Joe and Amber tell us how they approach the loss prevention conferences each year, what technologies they look at, and how they think about the business at large.
Solution Providers, have a video or commercial you want to publish? Contact us.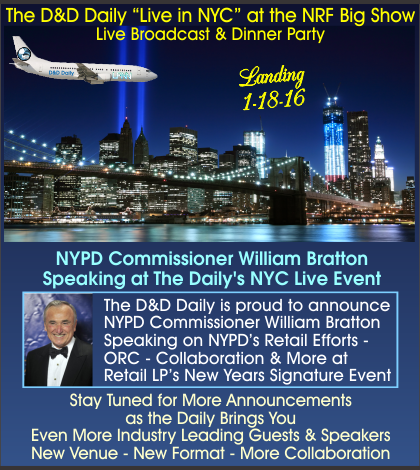 2014's GLPS's - Group LP Selfie's

Your Team - Your Pride - Our Industry
One Selfie at a Time



Michaels' Loss Prevention Team

"Working together to reduce Shrink, minimize Risk, and improve Safety."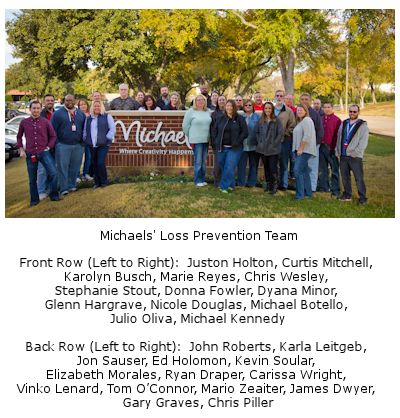 *Published on November 24, 2014
Show Your Industry Your Group LP Selfie

Building the LP/AP Industry One
Selfie at a Time
---
Sponsored By

View all the selfies here.
Send us your Group LP Selfie!


e-commerce

Sponsored by The Zellman Group
eBay and PayPal sued over counterfeit products Phone accessory firm Wimo Labs is suing eBay and PayPal claiming they knowingly allowed the sale of counterfeit products. The lawsuit - which accuses the two companies of racketeering under the Racketeer Influenced and Corrupt Organizations (RICO) Act - alleges that the defendants "knowingly and deliberately facilitate, proliferate and profit from the ongoing sale of counterfeit and fake products on ebay.com." Wimo Labs sells mobile phone protective cases and other accessories under the Lunatik brand name and says that since February 2013 it has sent more than 5,500 Notices of Claimed Infringement (NOCI) by at least 2,200 individual eBay registered sellers. "eBay knew, or wilfully ignored that thousands of eBay sellers have been and are continuing to be engaged in the offer and sale of obvious fake Lunatik Products on eBay.com," it continues. securingindustry.com

Alibaba vendors blocked from selling 'likely' counterfeit goods Kering Group, the French luxury fashion house, has drawn first blood against ecommerce giant Alibaba in a suit which accuses the Chinese etailer of facilitating sales of counterfeit goods by its vendors. On August 12, a US District Judge in Manhattan granted Kering's Gucci America brand an immediate order barring sales of goods on Alibaba by numerous vendors who sell through Alibaba's network of web stores. Kering – whose brands include Balenciaga, Gucci, Yves Saint Laurent, Brioni, Alexander McQueen, and many others – filed a trademark infringement suit against Alibaba on May 13. Saying it was likely that the ongoing suit would prove that the barred vendors were selling counterfeits, Judge P. Kevin Castel also instructed the vendors to turn financial records over to Kering. The injunction, unlike the larger trade infringement suit, will not directly affect Alibaba. securingindustry.com

Amazon planning a direct pickup option

Mobile to Force a 60% E-commerce Growth According to Reports

125bn Digital Purchases a Year by 2018

"Fraud is not a person - it is a dynamic grouping of statistics that deviate from the norm."
Stuart B. Levine, CFI, CFCI
CEO, The Zellman Group & Zelligent


ORC News
Sponsored by NEDAP
Police in Metro Detroit, MI Think They've Cracked Big Panty Theft Ring Police in Troy have cracked a case that may have exposed one of the biggest underwear theft rings in the country. Reginald Murphy, 35, of Toledo, OH, was caught red-handed with about $1,000 worth of underwear believed stolen from Victoria's Secret stores at a pair of Oakland County malls that, believe it or not, lead the nation in underwear thefts. Murphy allegedly stole the delicates from Victoria's Secret stores in the Oakland and Somerset Collection malls, two Troy malls that have reported a rash of underwear thefts in recent months. Police said they suspect Murphy may be part of a larger theft ring. It's unclear whether Murphy planned to keep the underwear for himself, give the lingerie to another person or resell the panties. Police set up an undercover sting operation at Oakland Mall last week. Surveillance video showed him stuffing about $500 worth of lingerie in a bag in about 15 seconds, police said. Police said they found thousands of dollars worth of merchandise in the rented Nissan Altima Murphy was driving. patch.com

Moore, OK: Police bust 'professional' credit card skimmer / counterfeit credit card operation A massive counterfeit credit card operation was shut down by Moore police, and federal investigators say their victims are spread across the country. Police received a call about a suspicious group of men buying dozens of gift cards at a Wal-Mart in Moore. Tens of thousands worth of gift cards were recovered. When the group went back for a second day, an arrest was made. That led investigators to another big bust. Police stopped 21-year-old Juan Giraldo on Interstate 35 after leaving a Wal-Mart parking lot. Inside the car, investigators found those gift cards, as well as information that led them to a storage unit. Re-encoded counterfeit credit and debit cards along with credit card manufacturing equipment, and gas pump skimming devices found inside. "$500 to $1,000, sometimes more on every card. All the cards have money on them," Chief Lewis said. It wasn't just gift cards either. Police said stolen cash was loaded on to Wal-Mart gas cards. koco.com
Rock Hill, SC: Walmart $700 razor thief arrested at McDonald's drive-through A woman who shoplifted $700 in merchandise from a Rock Hill store was arrested a short time later when police saw her sitting in a fast food drive-through less than two miles from the store, according to Rock Hill Police. When asked where she was coming from, the driver said the Walmart Neighborhood Market and admitted to taking the merchandise, which was concealed in a large gift bag, police said. The merchandise, which totaled about $700 and included teeth whitening products, razors and greeting cards. heraldonline.com

Norwalk, CT: Man charged with stealing from Home Depot, head-butting employee Police spoke with the Home Depot loss prevention employee who said a white male, who looked to be in his 20s, with a lanky build had placed two buckets of exterior paint valued at $180 apiece in a shopping cart and pushed the cart toward the customer service area. After walking away from the cart, the suspect, later identified as Wymss, returned to the cart and attempted to return items he did not buy in exchange for a cash valued gift card for $360. thehour.com

UK: 76 year old man drove daughter around Perth on family shoplifting trips George Keen armed himself with pliers while Lesley Whyte, 50, stuffed a heavy duty magnet in her bra so they could remove security tags while robbing a string of stores. Keen was banned from driving for six months on Wednesday after a sheriff heard how he used his car to drive his 76-year-old wife and their daughter on the shoplifting escapades. He was also fined $1,500 while his daughter was ordered to carry out 180 hours unpaid work and pay $500 compensation. news.stv.tv

Garry Brent Varnado, 63, of Muskegon, MI sentenced to 15 months to 10 years Michigan Department of Corrections for organized retail crime, habitual offender third, consecutive to parole, $198 fees/costs
Do you have an ORC case to share?
Share your ORC news and help the industry grow

Retail Crime News

Sponsored by Security Resources
Moneta, VA: Active shooter reported in Virginia mall; Reporter and Photographer killed Update: WDBJ confirms that two members of their news crew were shot and killed during their live remote at Bridgewater Plaza in Moneta Wednesday morning. Reporter Alison Parker and Adam Ward, who was a photographer, were killed. Franklin County Sheriff's Department spokesman Phillip Young says there have been reports of an active shooter at Bridgewater Plaza in Moneta. Young says this is all developing right now so this is just a preliminary assessment of the situation. Virginia Department of Transportation is reporting a high-priority incident on Route 122 in the vicinity of Dovetail Road near Bridgewater Plaza. Both north and south through lanes are closed. wdbj7.com
Update: Gunman in deadly TV shooting shoots himself The suspect, described as a disgruntled station employee, used the name Bryce Williams on television. A Twitter account belonging to a person using that name posted two videos of the shooting from the gunman's perspective. cbsnews.com
Miami, FL: Two Kmart Loss Prevention Agents injured during attempted apprehension; ends with police chase and car crash A man and his girlfriend were booked into jail Wednesday morning after a theft at a southwest Miami-Dade County Kmart that injured two of the store's security guards. Miami-Dade police said Zuraby Gonzalez, stole from the store and fled. When one of the security guards tried to stop him, Gonzalez punched the employee in the face and then got into a red Nissan, driven by his girlfriend, Jeanette Miranda. The second guard tried to stop the couple in the parking lot, and that employee was struck by the getaway car. Police arrived and pursued the car out of the parking lot. "Whatever it is they took, they were very eager to get out of that shopping center," Detective Jennifer Capote said. The car struck a BMW and then caught fire outside a home on Northwest 136th Court, where the couple was taken into custody. Both security guards were treated for minor injuries at the scene, as well as the two people inside the BMW. local10.com
Fort Wayne, IN: Police release names of officers involved in Dollar General shooting Wednesday morning the Fort Wayne Police Department released the names of the three officers involved in the shooting of an armed robbery suspect Sunday evening. The shooting took place around 8:15 p.m. Sunday after police received a report of a robbery at the Dollar General store located at 3121 East State Boulevard. The two robbery suspects eventually fled out the front door after police surrounded the building. That's when Anthony Gant, 43, of Fort Wayne was shot by Officer Daniel L. Hartman, who has been on the force since September 16, 2011. The second suspect, Christopher D. Johnson, 31, of Fort Wayne was captured after he ran from officers. Gant's condition was initially listed as critical but stable, however as of Wednesday morning there have been no further condition updates. Police have yet to reveal exactly why Hartman fired on Gant. wane.com

Kalamazoo, MI: Target Retail fraud suspect sought after high speed chase He had babies on board, but that didn't stop a shoplifting suspect at Target on south Westnedge from fleeing from police with reckless abandon. The officer chased the Green Chevy Trailblazer, even after it struck another vehicle, but determined it was putting too many people at risk in the heavy traffic to continue the chase and broke it off. wincountry.com

Family Dollar shoplifting suspect threatened to 'shoot up' store He threatened to come back and "shoot up the store," police said The man said if police were there when he came back, he would "shoot them up," too. The man left the store around 3:50 p.m. without paying for the merchandise. Police also are looking the man's accomplice, who was between 19- and 22-years-old. nola.com

Bay City, MI: Couple pleads guilty to using bottle return slips to steal thousands from store Days before their trial was to begin, a husband-wife duo accused of misappropriating bottle return slips to scam a Pinconning grocery store out of thousands opted to accept a plea offer. Via bottle slip returns, the LaBeans stole $2,177.10 in August 2014 and $2,740.10 September 2014. mlive.com

Baltimore, MD: Manager in Counterfeit Credit Card Ring Sentenced to Over Six Years in Prison Over 250 Individual and Institutional Victims Had Their Identities Stolen and Sustained Actual Losses of Over $126,000. justice.gov

Zales Outlet in Concord, NC hit by a 3 person Distraction Team As the first 2 suspects approached a showcase near the front of the store, a third suspect snuck behind the Bridal showcase and removed 19 Bridal sets. The subjects fled the location heading in an unknown direction before the police arrived

Springfield, MA: Robbery suspects punched downtown jewelry store owner, stole nearly $6,000 worth of jewelry Police, on routine patrol, came upon the end of the robbery when they saw a man chase two Hispanic males out of City Jewelry at 1319 Main St. Officers caught one of the suspects and was arrested and charged with unarmed robbery. The second suspect remains at large. masslive.com

Employees vs Customers Brawl at Midtown Manhattan Hot Dog Joint-Bring out the chairs!





Long Beach, CA: "If You Plan To Shoplift, Let Us Know ..."



Marion, Iowa: Police arrest man for shoplifting, wanted by Texas Rangers for Arson

UK: Bristol, England: Workers at Cribbs Causeway Mall, given warning and advice over terrorist attacks


Robberies and Burglaries
● Brothers – Albany, NY – Shooting/ one killed
● Check n Go – Lafayette, IN – Armed Robbery
● Dollar General – Somerset Twp, PA – Armed Robbery
● Downtown Pawn – Wausau, WI – Armed Robbery
● Family Dollar – Augusta, GA – Burglary
● Family Dollar – New Orleans, LA – Armed Robbery
● Gunslingers – Anderson, IN – Burglary / 50 firearms
● Hollywood Store – St Joseph, MI – Armed Robbery
● Kwik Shop - Wauconda, IL – Armed Robbery/ Clerk killed
● Loaf n Jug – Rapid City, SD – Armed Robbery
● Mapco – Huntsville, AL – Armed Robbery/ Shooting
● Montauk Highway – North Bellport, NY – Robbery/ Assault
● Pantry Quik – Hanover Twp, PA – Armed Robbery
● Sinclair – Austin, MN – Armed Robbery
● Scott's Jewelry and Pawn – Birmingham, AL – Burglary / ATF gun theft
● Walgreens – Council Bluffs, IA – Shooting
● T-Mobile – Pinecrest, FL – Burglary
● U.S. Cellular – Martinsville, VA – Armed Robbery
● Verizon – Olney, MD – Armed Robbery/ car chase
● 7-Eleven – Miramar, FL - Armed Robbery


Featured Job Listings
Sponsored by NuTech National
Feature Your Job Here For 30 Days -
70% Aren't On the Boards
VP of Sales/Client Relations
More details coming soon
Confidential - Retained Search
Nationwide
Gus Downing
NEW TODAY LP Director
Wireless Advocate
Seattle, WA
Wireless Advocate
Dir Safety AP Solutions
Walgreens
Deerfield, IL
Walgreens
Dir of AP, Global Ecommerce
Ralph Lauren
Greensboro, NC
Ralph Lauren
Dir AP
Saks Fifth Ave

New York, NY
Saks Fifth Ave


Territory LP Dir.
Burlington Stores
Los Angeles, CA
Burlington Stores
Dir. of Security/LP
Estee Lauder
Los Angeles, CA
Estee Lauder
Director of LP
Pacific Sunwear
Anaheim, CA
Pacific Sunwear
VP Supply Chain, LP & Safety
Ross Stores
Ft. Mill, SC
Ross Stores
LP Dist. Mgr
Supervalu
Bowie, MD
Supervalu
Implementation Expert/Project Mgr
LP Software
Worth, IL
LP Software
Sales Representative
NuTech National
Maitland, FL
NuTech National

Limited Time Only - Post Your Multi-Unit LP jobs for FREE - Learn More Here
Daily Job Alerts


Appearing One Day Only
View our Internet Jobs Archives here
AP Specialist
7-Eleven
Providence, RI/Boston, MA
7-Eleven
LP Supervisor
Bon-Ton Stores Inc.
Wyomissing, PA
The Bon Ton Stores, Inc.
LP Manager
Fred Meyer
Burlington, WA
Kroger
Dept Mgr LP & Safety
Lowe's
Glen Burnie, MD
Lowe's
Dept Mgr LP & Safety
Lowe's
Richmond, IN
Lowe's
Dept Mgr LP & Safety
Lowe's
Homestead, FL
Lowe's
AP Mgr 2
Cabela's
Bristol, VA
Cabela's
AP Manager in Training
Walmart
Killeen, TX
Wal-Mart
AP Manager in Training
Walmart
Omaha, NE
Wal-Mart
AP Manager in Training
Walmart
Converse, TX
Wal-Mart
AP Manager in Training
Walmart
Frederick, MD
Wal-Mart
AP Manager in Training
Walmart
Bonham, TX
Wal-Mart
AP Manager in Training
Walmart
Hartland, MI
Wal-Mart
LP Manager Hrly
Sears
Coon Rapids, MN
Sears Holdings Corp
AP Team Leader
Target
Medina, MN
Target
AP Team Leader
Target
Daly City, CA
Target
AP Team Leader
Target
Smyrna, TN
Target
District Dir AP
Macy's
Honolulu, HI
Macy's
AP/LP Mgr
Macy's
Hagerstown, MD
Macy's
Mgr AP Supply Chain Security & Safety
Walgreens
Edwardsville, IL
Walgreens



Home of the Industry's Original
On the Move




Carolyn Doran was named Regional Loss Prevention Manager for Microsoft.





Chad Robin was named Regional Asset Protection Field Investigator for Walmart.
Post Your New Job or Promotion!
See all the Industry Movement


Your Career
Sponsor this section of the Daily
When to Give Feedback in a Group and When to Do it One-on-One Giving feedback in the right setting is important. There may be some hesitancy to give feedback in a team setting, but there are certain times when feedback is best delivered to a group or an individual. Here are some tips for figuring out when to to appropriately give feedback. Who's involved?

5 Steps to Providing Constructive Criticism Knowing the appropriate way to give constructive criticism is one of the most important skills you can have. If not given in the correct manner, the criticism can become meaningless. Here are some pointers on how and when to give feedback. Focus on actions

The Nice Person's Guide to Criticism
Even with the best of intentions, giving constructive criticism is a difficult task. It can spark negativity in the one hearing the feedback, so it's important to make sure you give constructive criticism in a positive manner. Here's how to do just that so you help the situation instead of making it worse. Don't get personal

Ditch the Praise Sandwich, Make Feedback Wraps The feedback sandwich consists of giving negative feedback in between two pieces of positive feedback. This results in your criticism being wedged between two compliments, and may even go unnoticed. Try serving it as a wrap, instead. Offer context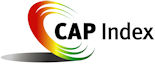 Tip of the Day
Sponsored by Vector Security
Sending and delivering the LP message in stores and at the corporate office is probably one of the most critical things one can do everyday. How you communicate and how you deliver your message will determine how they respond and react. If you expect to improve performance and influence change in the stores, then you've got to communicate in their words and their terms. Each company has a message, a mission and core values and your message should fit all of them and be an extension of them and not an addition to them. This breeds integration and results in inclusion, all of which are important elements of a successful executive.

Just a Thought,
Gus





Upcoming Events
---
Recruiting?
Get your job e-mailed to everyone... everyday
Post on our Featured Jobs Board!
Reach your target audience in 2015 every day!
Request our 2015 Media Kit
update account / change e-mail
unsubscribe FEEDBACK
www.downing-downing.com

Advertise With The D&D Daily




36615 Vine Street, Suite 103
Willoughby, OH 44094
440.942.0671
copyright 2009-2019
all rights reserved globally