The D&D Daily Mobile Edition
August 27,

2015



The LP Industry's #1 News Source - Informing, Educating and Instilling a sense of community



News Brief
Sponsored by WG Security Products, Inc.
Walmart - the nation's largest seller of guns and ammo - to stop selling assault rifles Walmart plans to stop selling AR-15 assault rifles and other modern sporting rifles, a move the company says is

motivated not by politics but by falling consumer demand

. "It's based on what customers are looking for and what they were buying when they come into Walmart," Walmart spokesman Kory Lundberg told USA Today, adding that modern sporting rifles, or MSRs, were sold in less than a third of Walmart's stores. "It's very similar to what we do with other products. If there's not customer demand there, we'll phase it out." Walmart plans to replace the eliminated rifles with hunting and sportsman firearms, according to reports. Walmart is the nation's largest seller of guns and ammunition.

The move predated the fatal shootings of two TV journalists in Virginia on Wednesday

, and authorities have said the gunman in that attack used a handgun, a type of weapon the company does not sell.

After nine people were gunned down inside a church in Charleston, S.C., in June, the chief executive of Walmart, Doug McMillon, indicated in an interview with CNN that he wanted to curb sales of such weapons

. The company had also been under fire from politicians in urban areas, where it has been trying to expand, because of its gun sale policies. Gun control experts said they hoped the decision would prompt other major retailers, like Dick's Sporting Goods and Cabela's, to follow suit. chainstoreage.com nytimes.com

Workplace Safety - Continued engagement with a disgruntled former employee could de-escalate the situation Americans spent Wednesday bombarded by media coverage of yet another shooting. This latest atrocity - shown on live television - underscores the concern at companies about how to protect employees from workplace violence, said Sean Ahrens, leader of Aon Global Risk Consulting's security practice. The drumbeat of shootings has transformed the risks of violent incidents into a c-level concern, said Mr. Ahrens who advises companies on preventing workplace violence. It can be impossible to predict whether a disgruntled former employee will cross the line and stage a violent attack. But Mr. Ahrens said

there are ways to lessen the risks when employees note warning signs

. For example, Mr. Ahrens said when an employee is fired for misconduct it's important to note if the person makes potentially threatening comments as he is shown the door. If he does, Mr. Ahrens said, he will often advise companies to

continue to engage the employee in the weeks after his termination. "If we see potential precursors we should continue to follow up with that person. You can call and say 'What can I do to help you?'"

he said. Mr. Aherns said he will sometimes advise companies to

make payments by installment

to a troubled former employee who is having trouble readjusting, on the condition that he stays off company property and doesn't harass staff members. "That not only gives you intel about the person but it functions as a way of de-escalating the situation. Often [the company] doesn't ever want to talk to the person again, but then we don't know the person is in the background, brooding." wsj.com

OSHA Mulls Joint Employer Standard for Franchisors and Franchisees - Would make them equally liable for safety violations The Occupational Safety & Health Administration is looking at the potential for a joint-employment relationship between franchisors and franchisees when investigating workplace safety, while the National Labor Relations Board mulls a ruling on that same relationship under labor law. In advance of the NLRB's decision in Browning-Ferris, the International Franchise Association on Wednesday provided a copy of a draft internal OSHA memo discussing the characteristics of a relationship between a corporate entity and its franchisee that would make them liable for OSHA violations as joint employers. The memo itself says that OSHA will look at factual information surrounding the franchisor-franchisee relationship over terms and conditions of employment. "While the franchisor and the franchisee may appear to be separate and independent employers,

a joint-employer standard may apply where the corporate entity exercises direct or indirect control over working conditions, has the unexercised potential to control working conditions or based on the economic realities

," the memo says. Generally, the two entities will be termed joint-employers when they share or "codetermine" matters governing the essential terms and conditions of employment, and the potential joint-employer has a meaningful impact on key employment matters, such as hiring, firing, discipline, supervision and direction. law360.com

Gap Inc. to phase out on-call scheduling of employees at all 5 brands Facing increasing pressure to curb erratic scheduling practices, Gap announced that it would stop requiring employees to make themselves available for last-minute shifts. The move makes Gap the latest retailer to move away from "on-call scheduling," which regulators, workers' rights groups and some academics say is detrimental to employees and their families. On-call scheduling requires employees to call ahead before a specific shift to see if they will be needed, a practice that gives workers little predictability in scheduling. Facing public and regulatory pressure, some retailers, including Abercrombie & Fitch, Starbucks and Victoria's Secret, have already begun phasing out the practice. Gap said its five brands - Athleta, Banana Republic, Gap, Intermix and Old Navy - had agreed to stop on-call scheduling by the beginning of next year and have committed to providing employees with at least 10 to 14 days' notice, according to Wednesday's announcement. dallasnews.com

Illinois Gov. Vetoes Data Breach Notification Bill - State attorneys general fight federal legislation that would preempt states Illinois Gov. Bruce Rauner has vetoed a data breach notification bill that

would have updated the state's laws protecting personal information to include consumer marketing data and geolocation information

, saying the measure went too far. The Republican governor returned Senate Bill 1833 on Friday, which would have amended the state's Personal Information Protection Act, with specific recommendations changing the proposal to the state Senate and General Assembly. The inclusion of consumer marketing data and geolocation data in the proposed legislation is a significant departure from other states' data protection laws and would hurt the Illinois economy without providing a corresponding benefit to consumers, Rauner said in a letter to state lawmakers. The bill would have also included medical, health insurance and biometric information.

Last month,

the attorneys general of New York, California and Illinois joined 44 other state and territorial attorneys general in urging Congress to avoid preempting their authority when drafting federal data security laws,

arguing that states can respond more quickly to privacy concerns. In a letter to congressional leaders, the National Association of Attorneys General blasted the inclusion of preemption provisions in pending bills creating federal data breach notification and data security laws, and asked lawmakers to uphold the states' role in protecting consumers from breaches and identity theft. law360.com

"When checkout is working really well, it will feel like stealing" - How the 360-Degree Scanner Could Enhance Loss Prevention Discussing recent developments in retail, McKinsey Global Institute partner Michael Chui observes, "when checkout is working really well, it will feel like stealing." The new 360-degree scanner, however, could make checkout feel less like stealing and more like a quick chat with a friend. Also called the "portal" or "tunnel" scanner, the 360 scanner is poised to replace the tedious intermittent beeping of the traditional checkout process with a smoother, swifter experience. The new technology promises fewer beeps and faster service. The 360 scanner enhances loss prevention in two ways: first, it removes user error from the equation, relying on 24 sets of eyes (those mounted cameras) instead of one. In the event that a product eludes scanning even under these 360-degree circumstances, the machine flags an image of the product that wasn't scanned, allowing the cashier to scan it manually. Second, and more broadly, the data about those problem products can be analyzed to yield critical information for process improvements. In the case of an item that regularly goes unscanned, for instance, the retailer could contact the manufacturer to say they need to improve its product label placement. edgl.com

RadioShack agrees to refund gift cards for cash - up to $46M worth out there There are about $46 million worth of unredeemed RadioShack gift cards out there -- and the bankrupt company may have to swap all of them for cash, the New York state attorney general said Wednesday. The defunct electronics store began selling itself off earlier this year and shutting down more than 1,700 locations. The brand is still alive, however. Franchise stores stayed open and 1,400 RadioShack locations were bought up by hedge fund Standard General to share space with Sprint. The franchise stores were not involved in the bankruptcy settlement and it's still unclear if the giftcards are usable at these locations or at the new Standard General-operated stores. cnn.com

7-Eleven completes acquisition of 180 Tedeschi Food Shops in Northeast

European department store Primark readies for U.S. debut

Chico's to sell Boston Proper business

Amazon cutting jobs in hardware division after Fire Phone disaster, says report

New Target store in Chicago seeks to serve booze


Quarterly Same-Store Sales Results

Destination XL Q2 comp's up 11.9% with total sales up 9.6%
Tiffany & Co. Q2 comp's up 7% with net sales up 7%
Williams-Sonoma Q2 comp's up 6.3% with net revenue up 8.5%
Burlington Stores Q2 comp's up 5.6% with net sales up 9.6%
Signet Jewelers Q2 comp's up 4.2% with total sales up 15.1%
Dollar General Q2 comp's up 2.8% with net sales up 7.9%
Fred's Q2 comp's up 0.9% with total sales up 11%
Tilly's Q2 comp's up 0.5% with total net sales up 6%
Guess Q2 comp's down 2.8% with total net revenue down 10%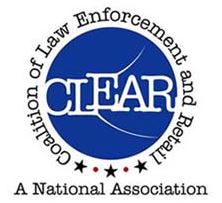 2015 ANNUAL TRAINING
CONFERENCE UPDATE

Baltimore Marriott Inner Harbor Camden Yard
Baltimore, MD

Full Agenda - View online here
The hotel block discount expires September 20th, so please make your reservations ASAP in order to get your discount. And when you make your reservations, make sure you say you are with CLEAR to get the discount!!! If you go online to Marriott's website, rates are $269-$369. Our rate is $153 plus tax.

Each year, we award one Law Enforcement person and one Loss Prevention person with the Investigator of the Year Award. We pick the winners based on submissions from all of YOU! If you know of someone that did an outstanding job on an investigation since the last conference, please send your submission to us. For us, this is one of the highlights of the annual conference. We love being able to recognize one of our own in front of their peers for a job well done. Submit your nominations to CCRUM@cityofboise.org

Register for the conference here.

All the news - One place - One Source - One Time
The D&D Daily respects your time
& doesn't filter retail's reality

Report Your News!
(content subject to approval)




Franchisors Must Find The Right Data Security Balance In recent years, a number of franchisors have fallen victim to data breaches, including Jimmy John's, Dairy Queen, The UPS Store, Wyndham and SuperValu. Between lost goodwill, the cost of investigating and responding to the breach, private lawsuits, and government enforcement actions, it's no surprise that such data breaches are expensive. In 2014, the Ponemon Institute estimated that U.S. organizations paid an average of $5.9 million dollars per data breach. Franchisors strive to avoid liability for the acts and omissions of individual franchisees, including acts or omissions that contribute to data breaches. That motivation, however, is in tension with the franchisor's desire to exert sufficient control over franchisees to protect its brand from reputational harm. After a data breach, affected plaintiffs or the Federal Trade Commission may attempt to establish the franchisor's liability by proving that the franchisor wielded a substantial level of control over the franchisee's day-to-day operations, especially the particular aspects most related to the breach.

For example, many data breaches affecting franchised establishments have been attacks on point-of-sale vendors' systems, including the recent breach affecting Jimmy John's. Breaches of POS vendors often involve the use of stolen credentials to remotely access the affected system and upload malicious software to harvest customer information including credit card numbers. Franchisors typically prescribe the particular POS vendor its franchisees must use. As in other situations, such increased franchisor control and increased franchisor liability can go hand-in-hand. With that in mind, savvy franchisors can adopt certain strategies to ensure reasonable levels of data security by their franchisees, to maintain some level of protection from liability in the case of data breach of a franchisee system, and to retain effective control over the response to a breach. law360.com

11 Tips for protecting your business against cyber extortion CrytoLocker is malware cyber criminals use to encrypt the contents of a computer until users pay up. Criminals can also threaten to shut down computer systems or erase data, to infect a company with a virus, to publish proprietary information or personally identifiable information of customers or employees, launch a denial-of-service attack, or hold social media accounts hostage. Criminals can also start the attack first, and refuse to stop until the money is paid. Here are some steps a company can take to protect itself: 1. Understand the data your company has on hand and what is at risk. 2. Create file back-ups, data back-ups and back-up bandwidth capabilities. 3. Train employees to recognize spear phishing. 4. Do background checks on employees. 5. Limit administrative capabilities for systems and social footprints. 6. Ensure systems have appropriate firewall and antivirus technology. 7. Have data breach prevention tools, including intrusion detection. 8. Update security software patches in a timely manner. 9. Invest in protection against distribution denial-of-service attacks. 10. Put a plan in place to manage a data breach. 11. Protect your business with insurance coverage designed to address cyber risks. csoonline.com

Keeping data security savvy when traveling
Keeping your data safe is probably not on the top of your holiday 'to do list' says Colin Tankard, Managing Director of data security company Digital Pathways, but if you are taking mobile devices with you, it should be. Whatever the device you are including in your travels - mobile phone or laptop - you are traveling with data and some of that data, bank details, passwords (heaven forbid!) or credit card details for example, will be sensitive. If you leave your device, for even a second, and it is not properly secured, you are opening yourself up to trouble. Tankard comments: "Few travelers consider their own data security until a disaster occurs and they loose their devices or find themselves in a dangerous situation. Some simple steps can ensure that even if something should happen the data remains safe and bank accounts etc. are uncompromised. Data Security is a growing issue for us all, as individuals as well as employers, adding this to your travel 'to do' list will give you added peace of mind and allow you to focus on enjoying yourself, or, having a successful business meeting rather than having the added stress of dealing with losses or threats." retailfraud.com

More than 80% of healthcare IT leaders say their systems have been compromised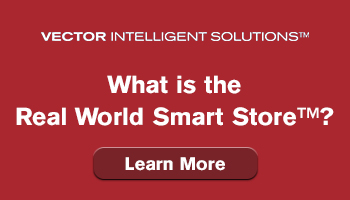 Op/Ed

Roadmap for New LP Executives
Part 4: Lights, Camera, Action (Plan)!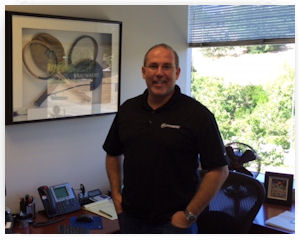 By Mike Nagyhazy
Director of Loss Prevention, 24 Hour Fitness

Questions or comments can be emailed to mnagyhazy@24hourfit.com

If you've been following the "Roadmap for New LP Executives" series, we've covered a handful of topics that you can also reference via the link at the bottom of this article. You've tackled the numerous introductions, learned what your resources do on a day-to-day basis, and hopefully you're thinking about any realignment that may need to take place within the department. You've also learned what your department's priorities should be, in order to be fully aligned with the company's direction.

Now for the action plan! This part may be a bit tricky, as it requires a lot of patience, strategic thought, and accurate timing. You have dozens of things that you want to tackle immediately, but you have to be realistic about what's most important, what resources you have to help you, and what's going to yield the best results for your department and for the company. My two cents on how to get started with an action plan is as follows: Put your thoughts on paper - whether you work best on a white board, paper/pen, computer/tablet notes - document everything that you've picked up on that may need some overhauling. Once your fingers feel like they're about to fall off, you're ready to prioritize them - again, whatever method works for you - 1, 2, 3; A, B, C; High, Med., Low - it's your system. Obviously the items that are potentially the most damaging to your department and to the company should be your highest priority items. A few examples of this may be: Inconsistent and unethical investigative/interviewing practices, potential breaches with your CCTV network and disciplines, communication styles and habits that may put the company at great risk, and people that may put your company at risk. Your job is to assess how to triage, contain and remediate the various areas that may cause the most erosion to your company's brand and profitability. A lot to take in, I know. Don't be afraid to take various partners to help you prioritize your action plan. Talk to the Chief Technology Officer about what you've observed with the CCTV network, meet with your General Counsel and Human Resources Executive about investigative/interviewing practices, include your VP of Operations in the conversation about the disciplines (or lack thereof!) that you've noticed during your field travels - and how those correlate with the company's P&L. Bottom line is that there are usually a lot of very smart people that, when asked, will share their expertise with you, and will help guide your Loss Prevention Plan of Action. You'll also learn a lot along the way, which is always a great thing!

To close, take your time and draft your action plan strategically - don't rush through this, as this should be a living document for many, many months, if not years! Prioritize it based on big-picture, potential risk, find the best partners to help educate you on their area of expertise, assign realistic timing to the various action items, and with the right team supporting you, you will be in great shape! You will also demonstrate that, once again, you have the "wide blinders" that we've talked about, and that you're improving the profitability and overall brand for your company!

Read the Introduction and Parts 1-3 her

Vendor Spotlight

Forbes Ranks Verisk Analytics 18th Most Innovative Company in the World
JERSEY CITY, N.J., Aug. 26, 2015 - Verisk Analytics, a leading data analytics provider, announced today that it has been ranked 18 out of 100 on Forbes magazine's 2015 list of the World's Most Innovative Companies. Verisk ranked first among its industry counterparts in the Research & Consulting Services category.

"Most innovation rankings are popularity contests based on past performance or editorial whims," according to Forbes. "We set out to create something very different with the World's Most Innovative Companies list, using the wisdom of the crowd. Our method relies on investors' ability to identify firms they expect to be innovative now and in the future."

"We're honored to be recognized by Forbes for our commitment to innovation," said Scott Stephenson, president and chief executive officer of Verisk Analytics. "Acknowledgment as one of the World's Most Innovative Companies is a testament to the Verisk team around the world. We remain focused on ensuring that Verisk continues to be an innovative data analytics provider helping our customers protect people, property, and financial assets."

Verisk Analytics is a leading data analytics provider serving customers in insurance, energy, healthcare, financial services, government, and risk management. Using advanced technologies to collect and analyze billions of records, Verisk draws on vast industry expertise and unique proprietary data sets to provide predictive analytics and decision support solutions in fraud prevention, actuarial science, insurance coverages, fire protection, catastrophe and weather risk, data management, and many other fields.

The company employs more than 7,500 people worldwide, and members of its highly skilled workforce hold more than 630 advanced master's degrees and doctorates in subjects ranging from actuarial science, mathematics, and computer science to physics, engineering, meteorology, and medicine. Verisk employees have also earned hundreds of certifications and professional designations in fields related to their work.

To view the Forbes complete list of the World's Most Innovative Companies, click here.

To read more about the methodology used to rank companies, click here.



About Verisk Analytics
Verisk Analytics is a leading data analytics provider serving customers in insurance, energy, healthcare, financial services, government, and risk management. Using advanced technologies to collect and analyze billions of records, Verisk Analytics draws on vast industry expertise and unique proprietary data sets to provide predictive analytics and decision support solutions in fraud prevention, actuarial science, insurance coverages, fire protection, catastrophe and weather risk, data management, and many other fields. In the United States and around the world, Verisk Analytics helps customers protect people, property, and financial assets. For more information, visit www.verisk.com.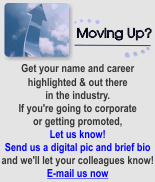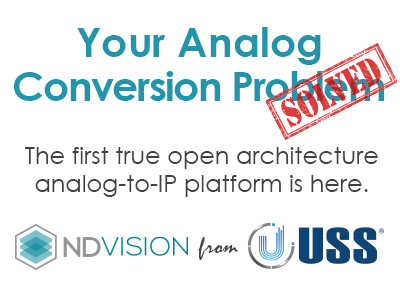 Using Video Intelligence to Realize Positive Financial Impact in Retail
Chris Nichols, VP LP, National Stores
Tom Arigi, Sr. Dir. AP, Wal-Mart US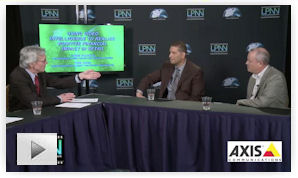 Chris Nichols, VP of Loss Prevention for National Stores, and Tom Arigi, Sr. Director of Asset Protection for Wal-Mart US (and former SVP of LP for National Stores), tell us about the successful video analytics program developed at National Stores and how it helped the LP department deliver immediate financial results for the company. Tom talks about the process of selling his vision to senior management and the key role their solution-provider partners played in the rollout. While Chris talks about the video platform's ROI, how the program has evolved, and why the technology is now helping them drive sales in addition to identifying theft.
---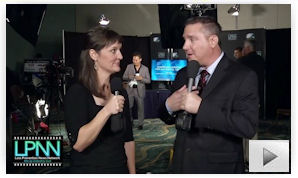 In this LPNN Quick Take, Joe and Amber tell us how they approach the loss prevention conferences each year, what technologies they look at, and how they think about the business at large.
Solution Providers, have a video or commercial you want to publish? Contact us.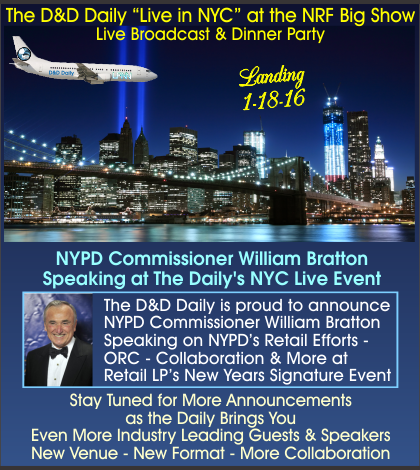 2014's GLPS's - Group LP Selfie's

Your Team - Your Pride - Our Industry
One Selfie at a Time



Burlington Stores LP Team from Territory 3 - Northeast

"Teamwork"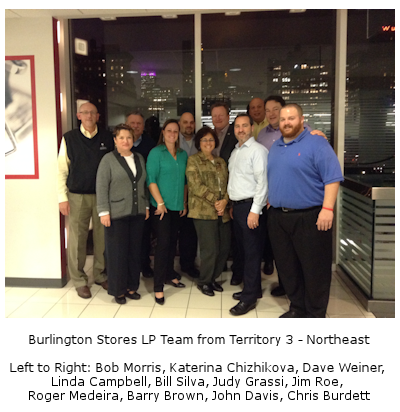 *Published on December 8, 2014
Show Your Industry Your Group LP Selfie

Building the LP/AP Industry One
Selfie at a Time
---
Sponsored By

View all the selfies here.
Send us your Group LP Selfie!


e-commerce

Sponsored by The Zellman Group
Fraud-fighting tips for retailers entering the world's largest e-commerce market E-commerce is booming in China. In fact, China has moved ahead of the United States to claim the top spot worldwide in online sales. Understandably, that's a market in which many U.S. internet retailers would like to participate. Until very recently, however, many U.S. retailers held back from engaging fully with the Chinese market, concerned that the cards were stacked against them. Unfamiliar payments processes, a governmental culture unfriendly to foreign business and the unknown but threatening variations in fraud trends were among just a few of the fears retailers faced. Yet now, in line with a wider economic policy of increased openness and the encouragement of competitive behavior, the Chinese government has announced that full foreign ownership of some e-commerce business is now possible, acceptable and welcomed. But this step forward does not come without risk. Merchants must make sure that they are prepared for the differences they will face within the Chinese market. In particular, they must ready their fraud prevention systems to support sales in this new market. Retailers who sell internationally have 2x the fraud risk compared to domestic-only merchants. The fraud prevention methods that work at home aren't always the best answer abroad, because both fraudsters and genuine customers act differently. But finding the right techniques are essential, because Chinese fraudsters like to target expensive items, which means items that represent a significant loss to the merchant. Effective fraud prevention requires an understanding of the market, to tailor fraud fighting techniques to the real people involved. A crucial distinction between Chinese e-commerce-and indeed Asian e-commerce more generally-and e-commerce in the U.S. is that Asia has far greater mobile penetration. internetretailer.com

PayPal Fights Fraud with Machine Learning and 'Human Detectives' Stopping fraud is key to PayPal Holding Inc.'s financial health, according to Hui Wang, senior director of global risk sciences. "We have little wiggle room for error. Any one wrong decision will cost the company a lot of money," she said. The digital payment processor, which split from eBay Inc. in July, uses a combination of technology and human expertise to identify and stop potential fraud in real-time, during online transactions. Since 2009, PayPal has been building and modifying its fraud analytics systems, incorporating new open-source technologies as they have evolved. For example, the company uses Hadoop to store data, and related analytics tools, such as the Kraken. A data warehouse from Teradata Corp. stores structured data. The fraud analysis systems run on both grid and cloud computing infrastructures. Several kinds of algorithms analyze thousands of data points in real-time, such as IP address, buying history, recent activity at the merchant's site or at PayPal's site and information stored in cookies. Results are compared with external data from identity authentication providers. Each transaction is scored for likely fraud, with suspicious activity flagged for further automated and human scrutiny, Mr. Barrese said. For example, "a very bad sign" is when one account shows IP addresses from 10 parts of the world, Dr. Wang said, because it suggests the account might have been hacked. The system tags the account for review by human experts, she said. "They might discover that the IP addresses are at airports and this guy is a pilot," she said. Once verified, that intelligence is fed back into PayPal's systems. Humans don't make the system faster, but they make real-time decisions as a check against, and supplement to, the algorithms, she said. wsj.com

Stanford's New Bitcoin Course Aims to Combat Online Fraud As its popularity continues to appeal to the masses in the commercial and financial sector, bitcoin is also attracting the academe as Stanford University is planning to offer a course on virtual currency. The new course called Cryptocurrencies: Bitcoin and Friends, will be offered on September 21 and will be available until December 9, this year. Based on a description available online, the Cyber Security Graduate Certificate course will provide a technical, professional, and policy-oriented perspective of the challenges emerging from the fast growth and advancement in information technology. By tackling such high-profile security issues during the bitcoin course, Stanford is hoping to educate and train students to deal with security threats in the information technology landscape. fxpips.com

Amazon Will Bring You Booze in One Hour, Starting in Seattle

Bon-Ton increases e-commerce support with new fulfillment center

"Fraud is not a person - it is a dynamic grouping of statistics that deviate from the norm."
Stuart B. Levine, CFI, CFCI
CEO, The Zellman Group & Zelligent

ORC News
Sponsored by NEDAP
Pittsburgh, PA: Barnes & Noble lengthy investigation pays off with Arrest in $2 Million ORC case A seven-year investigation into chronic thefts at Barnes & Noble stores in Allegheny County led to the arrest Wednesday of a Wilkins record store owner accused of using drug addicts to steal a panoply of items from various retail stores so he could resell them online. Anthony J. Cicero, 50, of Wilkins was charged Wednesday by the state attorney general's office with illegally making more than $2 million since 2009. "This defendant not only cost retail stores millions in lost inventory, but he also enabled and fed the drug addictions of multiple individuals," Attorney General Kathleen Kane said. Investigators said Mr. Cicero, the owner of the Slipped Disc record store in Oakland, operated several illegitimate business accounts on Amazon and eBay to resell merchandise stolen from a variety of stores, including Barnes & Noble, CVS, Rite Aid, Giant Eagle, Staples and Wal-Mart. Mr. Cicero was charged following a lengthy investigation launched by a Barnes & Noble investigator, who in 2008 began probing the chronic theft of thousands of dollars of merchandise in Allegheny County. post-gazette.com

Memphis, TN: 13 indicted in Counterfeit Check Scheme; Kroger defrauded $300,000 Thirteen people were indicted for reportedly taking part in a counterfeit check cashing scheme. All 13 people live in Memphis. Police said the scheme stretched from February 2013 to August 2014. Investigators say the organizer of this scheme was Eureka Mathis, 36. She reportedly enlisted the help of a dozen other people to help cash stolen and fraudulent checks at Kroger stores across the country. According to Stanton, Mathis stole checks from mailboxes at Cordova businesses. Most of the stolen checks came from the United Food and Commercial Workers Union's local chapter. wmcactionnews5.com
Tunnel Hill, GA: Police Arrest 2 with $10,000 of stolen Polo Ralph Lauren Clothes from Nashville Just before exit 340 on i75 southbound this black Honda Accord gets pulled over Tuesday night. Scott Reneau, Tunnel Hill Police Dept, "I also got consent from the driver, during the search I located two large trash bags in the trunk that were loaded with Ralph Lauren Polo gear, still had price tag on it and some had anti-device systems on it" Reneau acting quickly examining and removing all the stolen clothing and arresting both men. "Transferred to Whitfield County charged with theft by receiving, theft by receiving from another state, bringing stolen property across state lines along with tools for commission of a crime". wrcbtv.com
Twin Falls, ID: Couple Collected Wal-Mart Receipts to Make Fraudulent Returns A couple who police say collected discarded receipts outside of Wal-Mart to make fraudulent returns were both arrested Tuesday. Michael Anthony Pulizzi, 30, and Tollie Monica Taylor, 27, was arraigned on burglary and conspiracy to commit burglary charges. Between July 27 and Aug. 13 Pulizzi, Taylor and Jeana Lynn Amero, 29, were caught several times on security cameras entering Wal-Mart. They would go around the store gathering items and take them to a cashier. The three would often produce a receipt despite having not paid for the items, court documents said. A return would be credited to a Wal-Mart credit card. Wal-Mart employees noticed the pattern and suspected the three were making false returns. magicvalley.com
Lake Havasu, AZ: Three arrested at Walmart on Organized Retail Theft charges Three people were arrested last week for stealing from Lake Havasu City's Wal-Mart by concealing the stolen items in Wal-Mart bags and personal bags The trio admitted to stealing more than $200 worth of merchandise from Wal-Mart. parkerpioneer.net

Bullhead City, AZ: Man charged in ORC theft at Safeway Jeramie Richardson was arrested Tuesday after he reportedly was seen concealing DVDs in his pants at Safeway, . Police said he then left without paying. The stolen DVDs were valued at about $176. Richardson reportedly told police that he had planned was to return the stolen DVDs for a gift card so he could buy his family some food. mohavedailynews.com
Do you have an ORC case to share?
Share your ORC news and help the industry grow

Retail Crime News

Sponsored by Security Resources
Medford, OR: Assault and Robbery at Walmart ends in Central Point Standoff; "It was $39 in bras, paint and some screws" A shoplifting and robbery at the north Medford Walmart Wednesday afternoon led police officers to a brief standoff at an apartment complex in Central Point. Medford police Lt. Mike Budreau said police took a report around 2 p.m. of a shoplift in progress at the store. Budreau said a man, identified as Allen Shane Ledbetter, 25, and a woman were caught shoplifting by store employees. Budreau said the pair resisted attempts to detain them and knocked one store employee unconscious. Budreau said Ledbetter apparently has a martial arts background and that the struggle ultimately injured two more people. Budreau said that although the case will end with Ledbetter and the woman facing felony assault and robbery charges, along with theft, the original items shoplifted totaled less than $40. "It was $39 in bras, paint and some screws," he said. Ledbetter ultimately came out of the apartment with his hands in the air and was quickly arrested. mailtribune.com
Sunset, LA: Police Officer killed, 2 others in critical condition; suspect barricaded inside c-store Sunset Police Officer Henry Nelson and Shameka Johnson, 40, died in the stabbing and shooting incident in Sunset today, Sheriff Bobby Guidroz said. Two other people -- Courtney Jolivette, the suspect's wife; and Surlay Johnson are at area hospitals listed in critical condition. The suspect has been identified as Harrison Lee Riley Jr. of Arnaudville. Sheriff Guidroz says Riley went to a home on Anna Street to confront his wife, which is where he stabbed her, as well as the sisters of the Grand Coteau Mayor, Shameka and Surlay Johnson. Police were called to the scene, and officer Henry Nelson of Sunset was the first to respond. The sheriff says Riley fought with Nelson and ended up shooting him with the officer's gun. Riley then allegedly fled the scene and crashed into a mini mart where he barricaded himself inside. Louisiana State Police negotiated with the suspect and other responding officers used tear gas in an attempt to remove him from the store. They successfully apprehended him around 6:30 p.m. katc.com
Fairfield, OH: Taskforce busts Multi-Million dollar food assistance fraud ring, meat company implicated Employees of two Greater Cincinnati meat delivery services are being charged with conspiracy to defraud the United States, wire fraud, illegal use of food stamp benefits, theft of public money, money laundering and possession with intent to distribute a controlled substance. U.S. Attorney Carter Stewart of the Southern District of Ohio announced the charges on Wednesday following the arrest of 14 suspects after federal, state and local officials executed 19 search warrants and four seizure warrants against Butcher Shop Food Distributors, US Beef of Cincinnati and their employees stemming from an 18-month investigation. According to court documents, since 2011, individuals associated with the Fairfield companies engaged in illegal and fraudulent food stamp transactions totaling $1.1 million. The owners, managers and other employees allegedly redeemed food stamp benefits for ineligible items including money, Oxycodone, heroin and marijuana. bizjournals.com

Louisville, KY: Two Chicago Men Indicted For Multi-State Cargo Thefts Two Chicago men have been indicted by the United States District Court in Louisville following a 13-month joint investigation by the Kentucky State Police Vehicle Investigations Branch, the Georgia Bureau of Investigation, the Illinois State Police, CargoNet and the FBI. The indictments stem from multiple cargo thefts referred to as fictitious pick-ups. In these cases, the suspects used fraudulent documents and information to steal a wide variety of products in multiple states including four thefts in Kentucky. whas11.com

Alameda, CA: Two men caught burglarizing Target, electronics merchandise valued at over $35,000 Alameda police arrested two men after they were accused of burglarizing Target at Alameda Landing, where they attempted to steal $35,000 worth of electronics. The men, ages 20 and 19, were arrested about 12:20 a.m. Aug. 16 after police set up a perimeter at the shopping center while the men were allegedly still inside the closed business. Officers were dispatched after a woman who was monitoring the store's security cameras spotted them inside, breaking glass cases, police said. Both men attempted to run off, but were arrested with the help of a police dog and all of the stolen merchandise was recovered. Over $10,000 in damages was done inside the store. contracostatimes.com

Studio City, CA: Team of 5 Burglars steal $15,000 in Drones and Go-Pros in a Smash and Grab A crew of at least five burglars working together gathered more than $15,000 in cash and merchandise during a blitzkrieg burglary of a Studio City shop specializing in consumer and commercial drones and accessories. nbclosangeles.news

Bronx, NY: Robbers Steal More Than $40K From Armored Truck Armed robbers made off with more than $40,000 Monday in a brazen daytime heist of an armored truck in the Bronx, police said. Just before 11 a.m., two gunmen struck a truck guard in the head as he was making a weekly cash pickup from a BP gas station at Jerome and Cromwell avenues in the borough's Mount Eden section. cbslocal.com
Racine, WI: Small business fighting to survive; shoplifting team hits store Police were on site Wednesday investigating a report of a shoplifting theft at RG Natural Babies which occurred that afternoon. After talking to police, employees said a man had reportedly tried to distract staff members while a woman removed more than a dozen items from the clearance rack outside of the store, which sells clothes, toys and other products for young children. Neighbors in a nearby building reportedly saw the couple take the clothes from across the street and alerted staff. "If somebody were to do that every day, we wouldn't survive; that's how much it affects a small business like this," said store employee Melissa Rodriguez. journaltimes.com

Santa Rosa Beach, FL: 5 Walmart employees arrested for thefts Five Walmart employees have been charged with operating a shoplifting ring in the store where they worked. The five were all from Jamaica, according to a media release from Walton County Sheriff's Office. The thefts took place between Aug. 11 and 22. The five would go through each other's cashier lines, reports said. The cashier would either ring the item up at a lower price, void out the item on the receipt but bag it anyway or intentionally not ring up the item before bagging it. The five are each charged with misdemeanor petit theft and felony conspiracy to commit fraud. nwfdailynews.com

Alcoa, TN: Shoplifters afraid vehicle will be Burglarized following arrest, ask Police to lock car Two people who were arrested at the Alcoa Walmart on shoplifting charges were taken to jail Monday, but not before asking police to protect their vehicle against a break-in. Anthony Henson and Tracey Diane Henson, were arrested by Alcoa Police officers Monday morning on charges of theft by shoplifting less than $500. On the way to the jail, Anthony Henson informed officers he had left valuables inside his vehicle, which was left unlocked with the windows down. Officers decided to return to Walmart with the Hensons and secure the alleged shoplifters' vehicle. thedailytimes.com

Rockland, ME: Stealing Flowers for his Girlfriend ends with Felony Arrest

Bedford, IN: Dunham's Store Arsonist sentenced to 11 ½ years

Joplin, MO: Kohl's / JC Penney shoplifter heading to prison for 5 years

Houston, TX: Fire breaks out at beauty supply store

Chandler, AZ: man accused of nationwide Craigslist ticket scam arrested

JB Robinson Jewelers in the Southland Center, Taylor, MI was the victim of a Grab and Run, merchandise valued at over $23,000


Robberies and Burglaries
● Big Lake Creamery - Prudenville, MI - Burglary
● BP - Bronx, NY - Armored truck robbery
● Cueramaro Supermarket - Elkhart, IN - Robbery
● CVS - Houston, TX - Robbery
● Dairy Queen - Prudenville, MI - Burglary
● Detroiters Helping - Detroit, MI - Burglary
● Drones Plus - Studio City, CA - Burglary
● Family Dollar - Hammond, MS - Robbery
● Get-n-Go - Sioux Falls, SD - Armed Robbery
● Kum & Go- Council Bluffs, IA - Armed Robbery
● Plaid Pantry - Portland, OR - Armed Robbery
● QFC - Capital Hill, WA - Robbery
● RG Natural Babies - Racine, WI - Theft
● Slusher's Farm - Sikeston, MO - Theft
● Stop n Shop - Huntsville, TN - Burglary/ roof top
● T-Mobile - Pinecrest, FL - Burglary
● T-Mobile - DeKalb, IL - Armed Robbery
● Walmart - Lockport, NY - Theft
● 7-Eleven - Nesconset, NY - Armed Robbery


Featured Job Listings
Sponsored by NuTech National
Feature Your Job Here For 30 Days -
70% Aren't On the Boards
VP of Sales/Client Relations
More details coming soon
Confidential - Retained Search
Nationwide
Gus Downing
LP Director
Wireless Advocate
Seattle, WA
Wireless Advocate
Dir Safety AP Solutions
Walgreens
Deerfield, IL
Walgreens
Dir of AP, Global Ecommerce
Ralph Lauren
Greensboro, NC
Ralph Lauren
Dir AP
Saks Fifth Ave

New York, NY
Saks Fifth Ave


Territory LP Dir.
Burlington Stores
Los Angeles, CA
Burlington Stores
Dir. of Security/LP
Estee Lauder
Los Angeles, CA
Estee Lauder
Director of LP
Pacific Sunwear
Anaheim, CA
Pacific Sunwear
VP Supply Chain, LP & Safety
Ross Stores
Ft. Mill, SC
Ross Stores
LP Dist. Mgr
Supervalu
Bowie, MD
Supervalu
Implementation Expert/Project Mgr
LP Software
Worth, IL
LP Software
Sales Representative
NuTech National
Maitland, FL
NuTech National

Limited Time Only - Post Your Multi-Unit LP jobs for FREE - Learn More Here
Daily Job Alerts


Appearing One Day Only
View our Internet Jobs Archives here
LP Supervisor
Burlington Coat Factory
Louisville, KY
Burlington Coat Factory
LP Supervisor
Burlington Coat Factory
Austin, TX
Burlington Coat Factory
Regional LP Mgr
Eddie Bauer
Philadelphia, PA
Eddie Bauer
LP Specialist
Fry's Food Stores
Tolleson, AZ
Kroger
District 5 LP Specialist
Kroger
Elkhart, IN
Kroger
AP Manager in Training
Walmart
Castle Rock, CO
Wal-Mart
AP Manager in Training
Walmart
Noblesville, IN
Wal-Mart
AP Manager in Training
Walmart
Rochester, MN
Wal-Mart
AP Manager in Training
Walmart
Marion, IN
Wal-Mart
AP Manager in Training
Walmart
Providence, RI
Wal-Mart
AP Manager in Training
Walmart
Beckley, WV
Wal-Mart
LP Manager Hrly
Kmart
New Hartford, NY
Sears Holdings Corp
LP Manager
Kmart
North Miami Beach, FL
Sears Holdings Corp
LP Manager
Sears
Auburn, MA
Sears Holdings Corp
LP Manager
Kmart
Miami, FL
Sears Holdings Corp
AP Team Exec Team Leader
Target
Orange City, FL
Target
ETL Assets Protection
Target
Edison, NJ
Target
ETL Assets Protection
Target
Hauppauge, NY
Target
AP/LP Mgr
Macy's
Santa Clara, CA
Macy's



Home of the Industry's Original
On the Move

None to report.
Post Your New Job or Promotion!
See all the Industry Movement


Your Career
Sponsor this section of the Daily
6 Ways to Empower People to Be Their Best
The leadership style of the past, authoritative and having all the answers, has shifted into one that empowers people to come up with new and innovative ideas and to give the opportunities to succeed. Here are some ways you can help your team be their best. What is their vision?

Why Saying 'Thank You' is More Important Than Giving Employees a Raise You don't have to spend a ton of money on bonuses to show your employees how grateful you are for their hard work. Employees just want recognition. Here are some tips to boost employee recognition in your company. Say thank you

3 Ways to Nurture a Happily Productive Team Any organization's biggest asset is their team. When they understand the vision and bring it to life not only are they productive, but they are happy. It's a leader's job to nurture that cycle. Here are some steps you can take to help your team effectively utilize their time so they can stay productive. Expectations

6 Keys to Building a Rock Star Team
Finding top talent is hard enough, but keeping them from going elsewhere is another story. The key is to actively manage the relationship you have with your employees from the very beginning. Here are some tips on how to build and keep your A team. Personality fit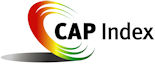 Tip of the Day
Sponsored by Vector Security
Change is the only constant. Embracing it and dealing with it, while absolutely necessary, can be a daunting task that is difficult for everyone. Psychologists believe that humans strive to eliminate fear by avoiding change when, in fact, change can be the best thing for us. Those that run to it usually are in front, and those that avoid it most of the time end up in the rear.

Just a Thought,
Gus





Upcoming Events
---
Recruiting?
Get your job e-mailed to everyone... everyday
Post on our Featured Jobs Board!
Reach your target audience in 2015 every day!
Request our 2015 Media Kit
update account / change e-mail
unsubscribe FEEDBACK
www.downing-downing.com

Advertise With The D&D Daily




36615 Vine Street, Suite 103
Willoughby, OH 44094
440.942.0671
copyright 2009-2019
all rights reserved globally