The D&D Daily Mobile Edition
August 31,

2015



The LP Industry's #1 News Source - Informing, Educating and Instilling a sense of community



News Brief
Sponsored by WG Security Products, Inc.
U.S. Ranks #1 in Mass Shootings - 5% of world population but accounted for 31% of shooting sprees since 1966 - Commercial shootings 'much more likely' in America The United States is, by a long shot, the global leader in mass shootings, claiming just 5% of the global population but an outsized share - 31% - of the world's mass shooters since 1966, a new study finds. The Philippines, Russia, Yemen and France -- all countries that can claim a substantial share of the 291 documented mass shootings between 1966 and 2012 -- collectively didn't even come close to the United States. And what makes the United States such a fertile incubator for mass shooters? A comprehensive analysis of the perpetrators, their motives and the national contexts for their actions suggests that several factors have conspired to create in the United States a potent medium for fostering large-scale murder. Those factors include a chronic and widespread gap between Americans' expectations for themselves and their actual achievement, Americans' adulation of fame, and the extent of gun ownership in the United States. Set those features against a circumstance the United States shares with many other countries -- a backdrop of poorly managed mental illness -- and you have a uniquely volatile brew, the new study says.

Perhaps no single factor sets the United States apart as sharply as does gun ownership, wrote Lankford. Of 178 countries included in Lankford's analysis, the United States ranked first in per-capita gun ownership. A 2007 survey found 270 million firearms in U.S. civilian households -- an ownership rate of 88.8 firearms per 100 people. Yemen followed, with 54.8 firearms per 100 people.

America's "gun culture," wrote Lankford, is deeply rooted in the idea that broad gun-ownership is a bulwark against the emergence of tyranny. And those roots continue to lie close to the surface, he wrote: A national survey conducted in 2013 found that 65% of Americans believe that the purpose of their right to bear arms remains "to make sure that people are able to protect themselves from tyranny." At the same time, mass shootings that took place in commercial spaces or schools were much more likely to have been carried out by American shooters than by those elsewhere, the new research found. latimes.com washingtonpost.com

The Armed Citizen Retail Stores, Part 2 - Here's what they're saying on 'America's 1st Freedom' website about Concealed Carry in Retail Parking Lots For a variety of reasons ranging from low light to easy in-and-out access, retail store parking lots tend to be high-crime areas in many cities. Consequently, law-abiding citizens must be especially diligent when going to and from their vehicles. Here are five cases where Armed Citizens used firearms to protect themselves and others in parking lots.

Tim Patterson was cooking at The Big Yellow Mobile Kitchen as he did every day, when he heard a scream coming from the parking lot of a nearby Goodwill store. He rushed toward the cries for help and didn't hesitate to draw his Kimber 1911 .45 when he saw that a man had grabbed hold of a woman and had a knife to her throat. "Drop it or I'll shoot you!" Patterson warned. The assailant immediately released the woman, dropped the knife, raised his arms and fled. The victim, a Goodwill employee who was carrying a bank deposit in her purse at the time of the attempted robbery, was not injured.

After locking up, a female employee of Cakes and Confections 4U was leaving the business through a back door when she realized she was being cornered by two strange men. One man struck her in the jaw, while the other ripped off her necklace and earrings. When the men then attempted to sexually assault the woman, she produced a concealed .32-cal. firearm from her waistband and fired. Both men immediately dropped the stolen jewelry and ran. It was last reported that the assailants were still at large. After the incident, the woman said her firearm saved her life and that she had a strong message to all women: "If you don't have a gun or you're scared of guns, get familiar with them and get a gun."

Tattoo artist Sean Rodriguez was working one afternoon when he was alerted to an assault occurring outside Black Cobra Tattoo. Six men could be seen assaulting an individual in the parking lot. "I couldn't just sit back and watch an innocent person being hurt ..." said Rodriguez. He grabbed the firearm he is licensed to carry and approached the group of men. Upon seeing the gun, the suspects fled. Rodriguez never fired a shot, nor did he point the gun in their direction. "That was just an incident [sic] of a responsible gun owner doing what they're supposed to do," Rodriguez explained. The victim was treated for minor injuries and nothing was stolen. It was last reported that all six suspects were still at large.

Tariq Bell and his 13-year-old daughter had just left a music store when they were approached by a 40-year-old stranger. The man had just robbed someone at a nearby hotel and was being pursued by police. The fugitive grabbed Bell from behind, jumped into the driver's seat of his vehicle and demanded the keys. With his daughter already in the backseat of the vehicle, Bell acted quickly. He drew his firearm and ordered the man to get out of his vehicle. When the fugitive saw Bell's gun, he fled. It was reported that he then tried to carjack another victim, who sped away. He was, however, successful in carjacking a third victim and led police on a high-speed chase. He was ultimately apprehended and faces charges including armed robbery, carjacking, kidnapping and aggravated assault on a police officer. Neither Bell nor his daughter was injured during the incident.

A group of shoppers were waiting outside Wish clothing store in Atlanta, Ga., in order to purchase a new model of $180 LeBron James sneakers, when a man drew a gun and attempted to rob them. One of the customers, a Right-to-Carry permit holder, responded to the threat by drawing his own gun and firing at the criminal, killing him. A customer who witnessed the shooting said of the armed citizen, "He really stood up for all of us." Police made it clear that they would not press charges against the Right-to-Carry permit holder. Read 'The Armed Citizen Retail Stores, Part 1' here. americas1stfreedom.org

Special Training to Prepare for Active Shooter Offered at Huntington Mall, WV Law enforcement in Cabell County are preparing in the event there is an active shooter inside the Huntington Mall. Several local law enforcement agencies and first responders joined the FBI for the special training last week. Officers and first responders are learning the latest strategies to thwart the efforts of armed gunman. The training is to ensure the safety of those at the mall and to learn which agency is responsible for what in those situations. "I think it's critically important," Chris Courtright of the FBI said. "It gives everybody, in the back of their mind, it gives them an idea of, 'Well, if this happens, this is what I'm going to do or this is what's going to happen, particularly across the board with merchants and law enforcement." wchstv.com

NLRB 'Joint Employer' Ruling Adds Complexity to Compliance - Catch 22 for Franchise Retailers A ruling by the National Labor Relations Board revising the "joint employer" standard such that temporary or contract workers will be more easily able to unionize has compliance ramifications as well, said one employment lawyer. Before last week's ruling, a company not only had to have the potential to control the terms and conditions of employment for a worker to be considered a joint employer, it had to directly and immediately exercise that control, said Liane Fisher, a partner at Serrins Fisher. The new rules say the company could be viewed as a joint employer if it merely has the potential alone to affect working terms and conditions. That means a company that imposes compliance standards or codes of conduct on contract or temporary workers will be seen by the NLRB as being a joint employer, creating potential liabilities under wage and labor laws the company was trying to avoid by using those workers in the first place, said Ms. Fisher. On the flip side, companies that avoid imposing these requirements and standards could face much larger problems from regulators should those workers be found to have violated rules or laws that lead to expensive investigations and fines, she said. wsj.com

Wal-Mart Cuts Some Workers' Hours After Pay Raise Boosts Costs Wal-Mart Stores Inc., in the midst of spending $1 billion to raise employees' wages and give them extra training, has been cutting the number of hours some of them work in a bid to keep costs in check. Regional executives told store managers at the retailer's annual holiday planning meeting this month to rein in expenses by cutting worker hours they've added beyond those allocated to them based on sales projections. The request has resulted in some stores trimming hours from their schedules, asking employees to leave shifts early or telling them to take longer lunches, according to more than three dozen employees from around the U.S. Chief Executive Officer Doug McMillon is trying to balance a desire to improve service - partly through increased spending on his workforce - against investors' pressure to keep profit growing. Labor costs, which rose after Wal-Mart increased its minimum wage to $9 an hour in April, have weighed on earnings, which missed analysts' expectations last quarter. bloomberg.com

Supply Chain Security Begins At The Loading Dock Across America, companies are upgrading their facilities to comply with new governmental regulations designed to enhance supply chain integrity. In some cases, companies are even going a step further and taking measures to comply with anticipated future regulations. In addition to improving safety, these proactive measures are also helping companies protect themselves from financial losses due to cargo theft, product damage or major product recalls. While there are many links in any supply chain, loading docks always play a pivotal role - from processing and manufacturing all the way through to distribution. By comprehensively addressing the many challenges to dock operations - and taking advantage of state-of-the-art solutions to them - facilities managers can go a long way towards ensuring the safe and timely delivery of products moving through their system. Cargo theft is one of the largest and fastest-growing of these challenges. According to the FBI, there is an estimated $30 billion in cargo stolen each year in the U.S. with the most highly sought-after shipments being pharmaceuticals, consumer electronics, apparel, and food. Unsecured trailers at busy loading docks are a prime target for cargo thieves, as well as dropped trailers and those left unattended by drivers. mbtmag.com

Retailers Increasing Security Measures by Swiping ID Cards Many businesses are moving towards keeping track of people's buying and return habits with a simple swipe of a license ID. Columbus, GA Better Business Bureau President and CEO Leonard Crain said if a store picks up on abusive return behavior, that store could then deny a request to return an item. According to 'The Retail Equation,' a company that logs returns for retailers using a person's ID says: "The report lists return activity information such as the stores you've returned an item to, what the item is, the date and time, dollar amount and whether a customer had their receipt or not." Aside from stores using your ID to increase security measures, many stores like Piggly Wiggly, have new technology to make sure customers are leaving stores paying for all of the items placed in a shopping cart. This program is called 'Stop-Lift' and it's been installed in 20 local Piggly Wiggly stores. wltz.com

An early look at Macy's new Backstage off-price stores Macy's has an answer to T.J. Maxx and other stores that sell deeply discounted designer brands. The department store chain, which is set to open its previously announced "Macy's Backstage" discount stores this fall in the New York City area, gave The Associated Press an early look at one of its new outlet stores. The store, which is opening this week in Elmhurst, Queens, is about the same size as a T.J. Maxx and offers Calvin Klein, Sunglass Hut and many of the other designer brands that shoppers come to expect at Macy's department stores. But the outlet is distinctly different from Macy's department stores. Backstage is working with new brands, like Fila and Reebok, and new labels like Elf in the beauty section. And whereas shoppers can get basics like suits and makeup at Macy's, Backstage is meant more for treasure hunting, the company says. Backstage offers a no-frills experience targeting busy moms looking to grab a deal on purses, lipstick or something for their children. Shopping carts are stacked at the front entrance, and there's clear signage directing shoppers to various departments. There are large fitting rooms that have charging stations nearby. ap.org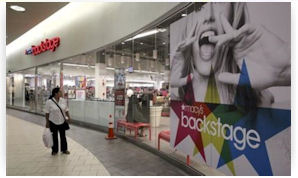 Economy on a healthy road as August comes to a close The end of August brings a bit of economic confidence for the retail segment as U.S. consumer spending was up in July, according to the latest Commerce Department report. The increase of 0.3 percent was likely due to an increase in wages and salaries, states an AP report published at ABCnews.com. Overall the economy grew at what AP describes as a healthy 3.7 percent, and states economic experts predict such a healthy trend will continue through September. retailcustomerexperience.com

Walmart Pledges $25MM On Katrina Anniversary But The Region Needs Stores The anniversary of Hurricane Katrina is cause for reflection. The disaster - both the natural and man-made ones - continues to impact the gulf coast. Charitable efforts continue - Walmart recently made a large monetary pledge - but the real charity may be opening stores in areas sill under-served by retail and in desperate need of goods and services. Walmart pledged $25 million over five years to support organizations in disaster recovery and resiliency efforts worldwide. Part of this money is earmarked for grants to select local nonprofits in the U.S. Gulf Coast region. forbes.com

Subway denies getting warned about Jared Fogle

A&P bankruptcy: 153 stores left unsold

Raley's to debut new small-format store concept

Visa Checkout Expands To 33 New Retail Partners

Why 40% of independent retailers will not provide contactless payment


Quarterly Same-Store Sales Results

Destination Maternity Corp. Q2 comp's up 2% with net sales down 1%


Last week's most popular news article --
Amazon's Employee 401(k) Plan Draws Criticism
All the news - One place - One Source - One Time
The D&D Daily respects your time
& doesn't filter retail's reality

Report Your News!
(content subject to approval)




Mining Data to Protect Profits - Adidas turns to a new data collection system to pinpoint problems and reduce shrinkage "Adidas is not a natural retailer," says Ken Bohnert, the company's profit protection manager. "We came into the retail world on the back of our manufacturing arm - 10 percent of our income stream comes from retail, 90 percent from manufacturing." The retail operation is not negligible - nearly 3,000 stores worldwide with more than half of the company's total 54,000 employees working on the retail side of the business - and like all retailers, Adidas has shrinkage problems. To understand and deal with them better, the profit protection division (a term that embraces both loss prevention and corporate security) recently deployed a system that pulls together data from a number of sources, collates and examines it in a way that displays suspicious patterns quickly and clearly. "The data was out there," Bohnert says, "but to see it the way we wanted to see it, we would have to go to the point of sale, look at the back office system and sort of scroll through things to find it. When you have locations spread out across 41 countries and 11 regions, that isn't really a practical solution. We knew we had shrinkage, but we weren't exactly sure where it was coming from."The profit protection team decided to focus on the internal shrink first, which meant taking a much closer look at what was going on in the POS system. "We said we could probably impact about 25 percent of our shrink," says Bohnert. "That's how we got the business's attention." nrf.com

Is Canadian Cybersecurity Keeping Up with the U.S.? Canadian enterprises have observed the exponential growth of data threats occurring within U.S. borders. This begs the question: are Canadian organizations keeping pace? The need and importance to protect data is echoed globally, however the manner in which data is protected differs from country to country. When examining the cybersecurity initiatives in Canada, it's clear that Canadian enterprises are lagging behind the U.S. significantly. Canadian enterprises tend to protect data from a siloed approach, rather than a layered one. However data-at-rest is so deep within the organization, a siloed approach isn't always the most effective. In looking at cybersecurity legislation, the Canadian government has placed a lighter emphasis on breach notification laws and standards. Breach notification laws were implemented only recently, and enforcement policies are just starting to take effect. Presently, class action lawsuits - rather than corporate penalties - are a common reaction to data breaches. While there are several notable distinctions between cybersecurity in the U.S and Canada, in the future we should expect to find more similarities, rather than differences. sys-con.com

4 Needs For Brick-And-Mortar Tenants In The Digital Age As commerce continues to shift away from the brick-and-mortar model, retailers are finding they need to drive customers online and learn how to negotiate for Wi-Fi capability and the ability to put satellite dishes on roofs - a part of the store that until recently has been off-limits for tenants. Tenants are also rethinking the layout of their stores, treating them more as branding and showroom spaces than as purely places to conduct commerce. Here, Law360 looks at four things many brick-and-mortar tenants are vying for in lease discussions as they navigate the digital age. Showrooms: Lawyers say more and more retailers are adopting the model that for years has been the standard for Apple Inc.: the notion that a store is much more than simply a place to sell goods. Wi-Fi: More and more retailers are looking to have the right to install and offer Wi-Fi in their stores, seeing that as a way to both draw in customers and connect them to online stores. Shorter, Smaller Leases: While retailers want flexibility to customize their space as they see fit, they often don't want to commit themselves to the brick-and-mortar model for the long term, given the unpredictability of the market. Roof Access: Retailers are increasingly looking to add satellite television and other forms of entertainment to stores to provide a more interactive experience for customers - and doing so often requires access to the roof. law360.com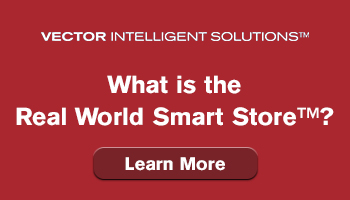 Vendor Spotlight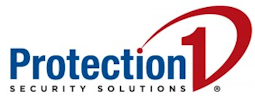 Protection 1 Names Jamie Haenggi to New Post as Chief Revenue Officer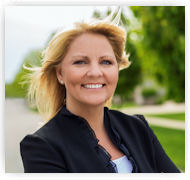 CHICAGO - August 31, 2015 - Protection 1, the largest full-service business and home security company in the U.S, today announced it will promote Jamie Haenggi from Chief Marketing and Customer Experience Officer to an expanded role as Chief Revenue Officer.

The creation of this new position is preceded by the recent acquisition and merger of Protection 1 and ASG by Apollo Global and melds the marketing, customer operations and sales under one leader. As Chief Revenue Officer, Haenggi will be responsible for leading these areas of the business. She will continue to report directly to Chairman and CEO, Timothy J. Whall.

"Over the past five years, Jamie has played a key role in growing Protection 1, developing and executing concerted marketing efforts that bring in new customers, winning new accounts while driving down attrition to achieve one of the lowest percentages in the industry," said Whall. "Jamie has also played a foundational role in developing our employer brand, taking an approach to employee development that has turned our Wichita operations into the leadership and cultural center of the company. We are pleased to bring these responsibilities under such a capable leader as we anticipate accelerated growth in the coming months and years."

Haenggi brings a wealth of experience to the new position. She has been a part of the Protection 1 team since it was taken private in 2010. Since that time, the Protection 1 leadership team has propelled the Protection 1 brand forward, resulting in its recent acquisition by leading private equity firm, Apollo Global.

Haenggi has 20 years of experience in the security industry in addition to serving as CMO at Vonage prior to joining the Protection 1 team.

Read more here.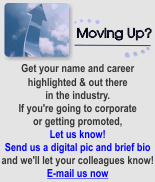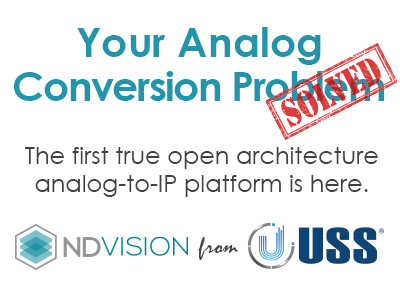 Leadership Lessons for Successful Teams
Tom Arigi, Sr. Dir. AP, Wal-Mart US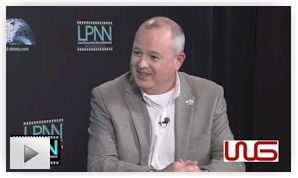 True success in loss prevention is about more than just catching thieves or bolstering security. It's about the leadership behind the loss prevention strategies: the leadership that guides teams, develops processes, and empowers workers. So what exactly makes a great LP leader? 30-year industry vet Tom Arigi, Senior Director of Asset Protection, Wal-Mart US, offers his thoughts on the topic. Learn how the three critical elements of accountability, credibility and trust can positively impact effectiveness in your team's leadership, empower associates and a whole lot more in this LPNN interview.
---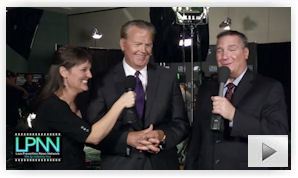 Ed Wolfe from WG Security joins Amber and Joe for a wide-ranging conversation covering everything from international retail expansion to cookie bouquets. The three also discuss the value they find in the D&D Daily each day.
Solution Providers, have a video or commercial you want to publish? Contact us.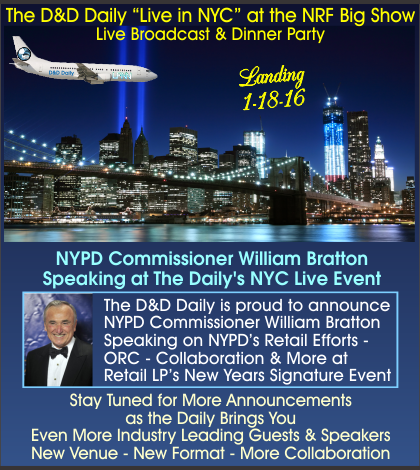 2014's GLPS's - Group LP Selfie's
Your Team – Your Pride – Our Industry
One Selfie at a Time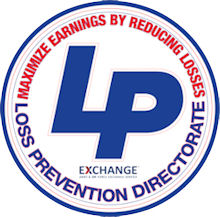 The Exchange HQ Loss Prevention Team, Dallas, Texas
Greetings from The Headquarters of the Army and Air Force Exchange Service

"Maximizing Earnings by Reducing Losses"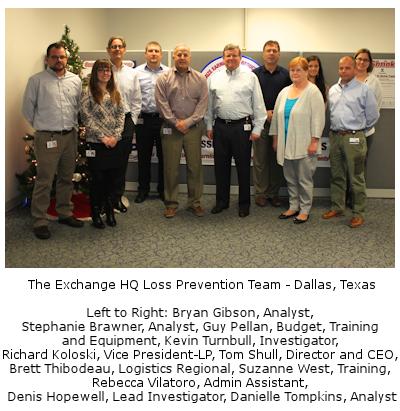 *Published on December 19, 2014

Show Your Industry Your Group LP Selfie
Building the LP/AP Industry One Selfie at a Time

---

e-commerce

Sponsored by The Zellman Group
Malvertising Headache Swells to Migraine Proportions Online advertising that pushes malicious software to consumers has increased 325 percent over the past year, Cyphort Labs reported Tuesday. Malvertising is adding to what is already a significant problem for online advertisers. Malvertising campaigns are launched through deceptive advertisers or agencies running ads, or through compromises to the ad supply chain, which includes ad networks, ad exchanges and ad servers, the Cyphort report notes. That results in websites or Web publishers unknowingly incorporating corrupted or malicious advertisements into pages on their sites. Making matters worse, it is very difficult for a content provider to police the ads that are served up on a page. Ad fraud will cost global advertisers more than US$6 billion this year, according to the Association of National Advertisers. Malvertising is a hacker magnet, said Ben Johnson, chief security strategist with Bit9 + Carbon Black. "With very little effort on the attacker's side, you can get a large number of prospective victims," he told the E-Commerce Times. "It's very lucrative and it works. Things that work without a lot of effort are naturally going to be incredibly popular with the bad guys." ecommercetimes.com

Card-not-present payment fraud is poised to grow Use of counterfeit cards cost U.S. issuers, acquirers and merchants $3.9 billion last year, accounting for 23.9% of total global fraud losses. With the Oct. 1 deadline for chip cards in the United States around the corner, Nilson Report expects some of that fraud activity to move online. After Oct. 1, any U.S. merchant that has not deployed chip card readers in its stores will assume the burden for any fraud that occurs on credit and debit card purchases in its bricks-and-mortar locations. The United States has the further dubious honor of being the world leader in card-not-present fraud, in which a criminal uses payment card information that is not their own to pay for something online, through a call center, on a mobile device or by mail order. The Nilson Report estimates 25% of total global fraud losses last year-roughly $4.08 billion-was due to card-not-present fraud losses. It did not break out a dollar estimate by country, but says the United States leads in card-not-present losses. Over the next five years, "[card-not-present fraud] will continue to grow as EMV becomes ubiquitous worldwide, leaving online sellers the primary focus of experienced, sophisticated criminals," writes Nilson Report publisher David Robertson, in a report released this month that analyzes 2014 fraud costs. The Nilson Report says the United States is a hotbed of card-not-present fraud because it is a leader in card-not-present sales. Many online retailers in the United States don't use recommended security protocols, such as 3D Secure authentication, that may limit fraud out of concern the extra steps may make consumers abandon their purchases. internetretailer.com

PayPal raises prices for U.S. merchants

Alibaba, JD.com Target Rural China for E-Commerce Growth

Report: Mobile commerce to skyrocket 42% between 2013 and 2016

"Fraud is not a person - it is a dynamic grouping of statistics that deviate from the norm."
Stuart B. Levine, CFI, CFCI
CEO, The Zellman Group & Zelligent


ORC News
Sponsored by NEDAP
Lansing, IL: Crash And Grab Burglars Raid Store In $28,000 Pre-Dawn Heist An SUV plowed through the front of a store in south suburban Lansing early Monday, and a group of thieves inside made off with thousands of dollars' worth of designer jeans. Around 3:45 a.m., an SUV rammed through the front of Tops & Bottoms, at 16711 Torrence Av. While the theft took only minutes to carry out, the crooks clearly had been planning the heist for a while. Store owners said the five young men in the SUV immediately went for the most expensive merchandise inside. "A $400 pair of jeans, 70 pairs is like $28,000 just right there; and, plus, the major loss is the construction," he said. Kassim said the store has been open about a month, and thieves have been trying to get inside almost the entire time. cbslocal.com

Bullhead City, AZ: Two accused of switching merchandise in shoplift scheme Jonathan Brown and Jon Mitchell are accused of using "bait-and-switch" techniques to steal electronic items from two local stores. The investigation began with an Aug. 17 report by employees at Walmart, that a man had removed a fan from its box and replaced it with a computer and video surveillance system, police spokeswoman Emily Fromelt said. Police later identified Brown as the suspect, through surveillance video and fingerprints on the empty computer box left behind in the store. Brown then paid $31.74 for the fan box, and failed to pay for the electronics, valued at $778, Fromelt said. Tuesday, she said, employees at Sam's Club reported that they had found an empty television box in an aisle. Surveillance video showed a man putting the television and other electronics inside a large empty box that had contained foam cups. The man paid for the cups and failed to pay for the concealed merchandise, valued at about $700. Wednesday, Fromelt said, Sam's Club employees discovered that Brown and Mitchell had placed about $877 worth of electronic items inside empty cup and paper towel boxes. Thursday, police served a search warrant at the pair's residence. Some stolen electronic items, the boxes used to conceal merchandise and drug paraphernalia were found in the home, and detectives learned that some of the stolen merchandise had been traded for heroin. mohavedailynews.com

Linden, NJ: Two men steal $2,000 of jeans from Kohl's; suspects in several other thefts On Aug. 26, loss prevention personnel from Kohl's reported to police that a male was observed placing 42 pairs of Levi blue jeans, valued at $1,973, in a shopping cart. The male pushed the shopping cart near a rear emergency entrance door and then walked out the front door of the store. Moments later, a second male entered the store and went to the shopping cart, opened the rear door and pushed the cart outside to a waiting vehicle, where the jeans were loaded and the suspect fled the scene, police said. Loss Prevention told police that the thieves are part of an organized ring that has hit several stores in Hudson and Morris counties. mycentraljersey.com


Bristol, VT: Man convicted of 50 retail thefts faces new charges
Investigators determined Sargent consumed stolen liquor, hard cider and raw meat before he passed out. They said the items were reported stolen from a Rite Aid Pharmacy, Shaw's Supermarket and Bristol Discount Beverage. Sargent was arrested after he was released from the hospital and asked officers about property police had taken from the scene of the original incident. He was charged with retail theft and held at the Chittenden Correctional Center. Officers said Sargent has been convicted on similar charges 50 other times. wptz.com

The Hague, Netherlands: Chinese thirst for Netherland's baby formula dries up stocks; ties to Organized Retail Crime Dutch baby formula is such a prized commodity in China that shelves in the Netherlands are running dry amid a thriving black market. There have been 900 thefts of formula in the past year, Dutch police spokeswoman Lisette van Bale said. "Demand is greater than supply and that makes for a lucrative trade for criminals." With formula selling in China for as much as five times the Dutch store price, organized crime has gotten into the act. The run on Dutch milk products dates to 2008, when the Chinese government disclosed that one of the country's biggest dairy producers had been watering down formula and adding melamine - an industrial compound used in manufacturing plastics and adhesives. Six children died of kidney failure, another 53,000 were hospitalized with kidney damage or other illnesses and an estimated 300,000 were sickened. The Netherlands is not the only country impacted by surging Chinese demand for baby formula. Irish, Danish and New Zealand dairies have felt the impact of the market implosion. usatoday.com

Lake Havasu, AZ: 3 charged with organized retail theft from Havasu's Walmart

Cheltenham Twp, PA: A man attempted to steal $210.47 worth of baby formula from Target on Aug. 17
Do you have an ORC case to share?
Share your ORC news and help the industry grow

Retail Crime News

Sponsored by Security Resources
Houston, TX: Texas Deputy killed 'execution-style' while fueling patrol car The Harris County Sheriff's Office has announced the charging and arrest of a suspect in a fatal shooting of a sheriff's deputy. Officials said at a press conference Saturday that the shooter's name is Shannon. J Miles, 30. He has been charged with capital murder. Miles was voluntarily taken into custody as a person of interest at about 3 a.m. Saturday morning after deputies found a truck matching the description of the suspect's vehicle. Deputy Darren Goforth was shot while returning to his patrol car from a convenience store around 8:30 p.m. Friday at a Chevron gas station. He was shot multiple times in the back and then shot multiple times once he was on the ground. Goforth, 47, was a 10-year veteran on the force who was assigned to the West District patrol in District 5. He leaves behind a wife and two children. click2houston.com
Iowa City, IA: Judge grants motion to move trial in deadly Mall shooting The trial for a man accused of killing a woman earlier this summer at a mall in Coralville has been moved from an eastern Iowa courthouse to one in central Iowa. The motion to move the trial was filed earlier this month by an attorney for Alexander Kozak. The 22-year-old Kozak has pleaded not guilty to first-degree murder in the June shooting death of 20-year-old Andrea Farrington at Coral Ridge Mall. Defense attorney Peter Persaud successfully argued that media attention made it too difficult to find an impartial jury in eastern Iowa. timesrepublican.com

Buffalo, NY: 7-11 Employees Call For Increased Security Measures In Stores Some convenience store workers are calling for beefed up security at local 7-11's following a robbery and the sexual assault of a worker. According to police, a man identified as 27-year-old Michael Sanchez entered the store at the corner of Hertel and Niagara Street last February. They say he robbed the store and sexually assaulted the female clerk. She was the only person working at the time and there was no security guard on duty. That incident touched off an outcry from workers who say this was something that they feared could happen. 7-11 workers say they'd like to see an extra person on duty and a security guard particularly during the overnight shift. Liz Smith with the Western New York Council on Occupational Safety & Health said they submitted a petition to the Field Consultant for 7-11 who oversees about eight stores here in Western New York calling for more security but that petition was rejected. twcnews.com

Little Rock, AR: O'Reilly Auto Parts employee shot twice during armed robbery An unknown armed suspect entered the O'Reilly Auto Parts on Saturday night and shot one of the employees. At approximately 9:06 p.m. Saturday the suspect described entered the O'Reilly Auto Parts store demanding money. There were two clerks in the store at the time of the robbery. One of the employees was able to escape, while the other was shot in the thigh and the knee. That clerk was taken to the hospital with wounds that were not considered to be life threatening. The suspect left the scene with an unknown amount of money. thv11.com

Mexia, TX: Armed Robbery Reported at Mexia Walmart, shots fired Police is Mexia responded late Saturday night to reports of an armed robbery at Walmart. Dispatchers at the Mexia Police Department declined to provide any details, but according to viewer tips and a city Facebook page, shots were fired when two men robbed the store at gunpoint. The store was closed Saturday night and early Sunday morning, and officers and EMS remained on-scene until the early morning hours Sunday. kwtx.com
Joplin, MO: Shoplifter armed with BB gun draws 8 year prison term A Jasper County judge sentenced a woman Friday to eight years in prison on a robbery conviction in a shoplifting case. Vanessa Tawwater, 28, pleaded guilty June 12 to a reduced charge of second-degree robbery in a plea agreement. She initially was charged with first-degree robbery following an incident Nov. 3, 2013, at the Wal-Mart . A probable-cause affidavit filed in the case states that she fled from the store with $115 worth of merchandise. A store employee gave chase and found her hiding in a trash bin. When he tried to detain her, she pulled out a gun and chased him off, threatening to kill him. Police later arrested Tawwater and the weapon proved to be a BB gun. joplinglobe.com

Poway, CA: Thieves rip ATM from Rite Aid
The smash-and-grab occurred at 12666 Poway Rd. sometime before 3:30 a.m. San Diego County sheriff's deputies responded to a commercial alarm find the store's entryway a complete mess, with shattered glass and mangled metal. The ATM was gone. An approximately 50-foot chain metal tow line was found in the parking lot. This is the fourth time since June that thieves had tried to rip an ATM from a store in San Diego County, and the first one that succeeded. 10news.com
DeWitt Twp, MI: 4 Accused of Using Fake Credit Cards and Skimmers Shortly before 8 A.M. Workers at the Meijer store in Bath Township noticed a man using the fake cards. DeWitt Township Police spotted the car matching the description and pulled the car over. Inside were 4 men. Police say they had in their possession fake credit cards and several gift cards obtained at the Meijer. Police also discovered "skimming" equipment, a device used to steal credit card information. The four men were arrested without incident. wilx.com

Man fatally stabbed at P.F. Chang's in the Northshore Mall, Peabody, MA

Miami security guard shot at Metrorail station dies

Terrell, TX: Walmart shoplifter arrested following a high-speed chase

Lansing, MI: Four Arrested in Connection to Pawn Shop Armed Robbery

San Francisco, CA: Fisherman's Wharf Employee Tied up, Robbed at gunpoint

College Station, TX: Macy's Shoplifter charged with Robbery for throwing a punch to the Groin

Kay Jewelers in the Long View Mall, Long View Texas was the victim of a Grab and Run on Sunday, merchandise valued at $9,999

Regina, Sask, CN: 14-year-old boy charged with 4 counts of armed robbery

UK: Two Tesco security guards injured after suspected knife attack outside High Wycombe supermarket


Robberies and Burglaries
● Boost Mobile - Lubbock, TX - Robbery
● Burger King - Lafayette, IN - Armed Robbery
● Bunny's Truck Stop - Tyler, TX - Shooting/ 1 killed
● Circle K - Fort Myers, FL - Armed Robbery
● Circle K - South Union, PA - Robbery
● CVS - Wilmington, NC - Robbery
● CVS - Albuquerque, NM - Armed Robbery
● CVS - Dearborn, MI - Armed Robbery
● Dollar General - Daniels, WV - Armed Robbery
● Little Caesars - Saginaw, MI - Armed Robbery
● O'Reilly Auto - Little Rock, AR - Armed Robbery/ Clerk shot
● Pharmaprix - Montreal, CN - Robbery
● Rite Aid - Bristol, NH - Robbery
● Rite Aid - Shreveport, LA - Robbery
● Shell - Madison, TN - Armed Robbery
● Smoothie King - Wilmington, NC - Robbery
● Starlight Liquor -Baltimore, MD - Armed Robbery/ suspect shot
● Verizon - Jersey City, NJ - Armed Robbery
● Walmart - Mexia, TX - Armed Robbery


Featured Job Listings
Sponsored by NuTech National
Feature Your Job Here For 30 Days -
70% Aren't On the Boards
VP of Sales/Client Relations
More details coming soon
Confidential - Retained Search
Nationwide
Gus Downing
LP Director
Wireless Advocate
Seattle, WA
Wireless Advocate
Dir Safety AP Solutions
Walgreens
Deerfield, IL
Walgreens
Dir of AP, Global Ecommerce
Ralph Lauren
Greensboro, NC
Ralph Lauren
Dir AP
Saks Fifth Ave

New York, NY
Saks Fifth Ave


Territory LP Dir.
Burlington Stores
Los Angeles, CA
Burlington Stores
Dir. of Security/LP
Estee Lauder
Los Angeles, CA
Estee Lauder
Director of LP
Pacific Sunwear
Anaheim, CA
Pacific Sunwear
VP Supply Chain, LP & Safety
Ross Stores
Ft. Mill, SC
Ross Stores
LP Dist. Mgr
Supervalu
Bowie, MD
Supervalu
Implementation Expert/Project Mgr
LP Software
Worth, IL
LP Software
Sales Representative
NuTech National
Maitland, FL
NuTech National

Limited Time Only - Post Your Multi-Unit LP jobs for FREE - Learn More Here
Daily Job Alerts


Appearing One Day Only
View our Internet Jobs Archives here
Safety & Security Manager
IKEA
Philadelphia, PA
IKEA
LP Supervisor
JCPenney
Midwest City, OK
JCPenney
AP Manager
Saks Fifth Avenue
Frontenac, MO
Saks Fifth Avenue
LP Manager Hrly
Kmart
Tuscaloosa, AL
Sears Holdings Corp
LP Manager Hrly
Kmart
Kansas City, MO
Sears Holdings Corp
LP Manager Hrly
Sears
Charleston, SC
Sears Holdings Corp
LP Manager Hrly
Kmart
Duluth, MN
Sears Holdings Corp
LP Manager Hrly
Kmart
Salisbury, MD
Sears Holdings Corp
LP Manager Hrly
Kmart
Las Cruces, NM
Sears Holdings Corp
LP Manager
Kmart
West Long Branch, NJ
Sears Holdings Corp
AP Team Leader
Target
Bonney Lake, WA
Target
AP Team Leader
Target
Santa Maria, CA
Target
AP Team Leader
Target
Puyuallup, WA
Target
AP Team Leader
Target
Laurel, MD
Target
AP Team Leader
Target
San Pedro, CA
Target
AP Team Leader
Target
Cathedral City, CA
Target
AP Manager in Training
Walmart
Ft. Myers Beach, FL
Wal-Mart
AP Manager in Training
Walmart
Sacramento, CA
Wal-Mart
AP Manager in Training
Walmart
Mohegan Lake, NY
Wal-Mart
AP Manager in Training
Walmart
Indianapolis, IN
Wal-Mart
AP Manager in Training
Walmart
Vermillion, SD
Wal-Mart
AP Manager
Sam's Club
Casa Grande, AZ
Wal-Mart
LP Mgr II
The Exchange
Minot, ND
The Exchange
AP/LP Mgr
Macy's
Elmhurst, NY
Macy's
Regional AP Mgr
Follett
Westchester, IL
Follett



Home of the Industry's Original
On the Move

| | |
| --- | --- |
| | Ricardo Hernandez II was named Loss Prevention Manager for JC Penney. |
| | Janet Larsen was named District Loss Prevention Manager for TJ Maxx. |
Post Your New Job or Promotion!
See all the Industry Movement


Your Career
Sponsor this section of the Daily
4 Ways to Manage Employees Who Like to Figure It Out Themselves Employees are becoming more self-sufficient these days. With the internet holding the power to figure out just about anything by searching Google, it's no wonder some of your team members may work better with a little less supervision. Here are some ways to effectively manage your independent employees. Create a database

Dreading Delegation? Why it's More Vital to Leadership than You May Think Being in a leadership position means you don't have to tackle everything on your own anymore. You have a team who looks to you to delegate to them new tasks and trust them to get it done. By embracing delegation, everyone wins! It's a reward



Last week's most popular articles--



6 Keys to Building a Rock Star Team
Finding top talent is hard enough, but keeping them from going elsewhere is another story. The key is to actively manage the relationship you have with your employees from the very beginning. Here are some tips on how to build and keep your A team. Personality fit

The Nice Person's Guide to Criticism
Even with the best of intentions, giving constructive criticism is a difficult task. It can spark negativity in the one hearing the feedback, so it's important to make sure you give constructive criticism in a positive manner. Here's how to do just that so you help the situation instead of making it worse. Don't get personal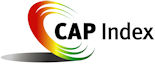 Tip of the Day
Sponsored by Vector Security
"Something just told me it was the wrong thing to do -- it didn't feel right -- I didn't have a good feeling about it." The subconscious is a very strong silent partner we all have and oftentimes it speaks to us in these phrases. The problem becomes when we over-think things and muffle the most powerful partner we have -- our own minds. Or we allow our closest confidant, our closest friend, or even at times our mentor to change or alter our true feelings. Coming to the right decision with any big issue is difficult and certainly we need the input of our trusted inner circle, and our spouse, but at the end of the day you're the one living with the consequence of your decision and you alone are responsible for it. When the bird on your shoulder is talking, make sure you listen, because most mistakes are made when that voice has been muffled.

Just a Thought,
Gus





Upcoming Events
---
Recruiting?
Get your job e-mailed to everyone... everyday
Post on our Featured Jobs Board!
Reach your target audience in 2015 every day!
Request our 2015 Media Kit
update account / change e-mail
unsubscribe FEEDBACK
www.downing-downing.com

Advertise With The D&D Daily




36615 Vine Street, Suite 103
Willoughby, OH 44094
440.942.0671
copyright 2009-2019
all rights reserved globally