The D&D Daily Mobile Edition
September 2,

2015



The LP Industry's #1 News Source - Informing, Educating and Instilling a sense of community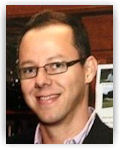 Steven Morand, CFI was named Corporate Manager of Investigations for Dick's Sporting Goods. Steven was previously the Market District Loss Prevention Manager for TJX Companies and had been with the retailer since 2007, when he started as a District Loss Prevention Manager for TJ Maxx. He was also a Regional Loss Prevention Manager for Belk. Congratulations Steven!

News Brief
Sponsored by WG Security Products, Inc.
7-Eleven workers demand investment to prevent violence in Buffalo Employees at local 7-Eleven convenience stores say there isn't enough being done to protect them on the job - particularly during overnight shifts. After multiple robberies and the sexual assault of a worker in February, workers are urging the company to make changes to staffing and security. "They're on shift alone on overnights. They don't have security guards. They don't have a proper response plan in place for when violence occurs in the store," said Liz Smith-Rossiter, Project Director with the Western New York Worker's Center.

Employees from the Elmwood Avenue Store in Buffalo's Elmwood Village reached out to Smith-Rossiter for help after 7-Eleven Field Consultant Paul Wydro reportedly dismissed their requests for changes. Wydro is the supervisor for eight local stores. Workers fear for their lives and want to see appropriate measures put into place, said Smith-Rossiter. They began an online petition of Wydro in March, calling for two employees to be staffed on all shifts, and a guard for evening and overnight hours.

Smith-Rossiter said that in a face-to-face meeting with Wydro and a 7-Eleven representative from the company's corporate human resources office, Wydro refused to accept the petition. Smith-Rossiter said Wydro and the 7-Eleven representative were non-committal about the issue and repeatedly deferred to "corporate." Smith said when pressed about his responsibilities, Wydro stated that "part of his job is legal compliance, and getting a budget, and creating staffing at his stores."

Based on that description, Smith and the employees assume Wydro has the control and the power to effect changes in staffing and protect his workers. "When you're in a business, you have signed up for the responsibility to keep your workers safe," said Smith-Rossiter.

After meeting with Wydro, Smith-Rossiter and the employees contacted the Occupational Safety and Health Administration to file a formal complaint. OSHA issued a hazard alert letter to Wydro and 7-Eleven. The employees held a rally outside the Elmwood Avenue location during this weekend's Elmwood Avenue Festival of the Arts to continue the fight for their safety.

According to Smith-Rossiter, 7-Eleven employees have heard that the company has committed to putting a minimum of two employees on overnight shifts. No start date is known, and no commitment to hiring guards has been mentioned. oshatoday.com
The Armed Citizen Retail Stores, Part 3
Being a clerk or owner of a retail store tends to make you a target of criminals who are intent on making their living in a less-than-legal manner. Consequently, many such retail store employees have chosen to arm themselves in case an armed robbery does occur at their place of business. Here are eight examples of storeowners, clerks and customers protecting themselves from armed robbers.

In the span of less than a week, two merchants in Newark, N.J., shot armed robbers, and neither of the businesspeople will face criminal charges. In one case, two armed men entered a variety store, ordered customers to get down on the ground and threated to shoot the owner if she did not give them money. One of the intruders fired one shot. The unidentified business owner responded by retrieving the handgun she keeps in the store. She shot a 23-year-old suspect in the leg. He dropped a pistol on the sidewalk outside before his 50-year-old accomplice drove him to the hospital. The two men have since been charged. Just days earlier, a grocery store owner had shot and killed an armed robber. (NJ.com, Newark, N.J., 1/16/15)

An armed robber, who police believe had robbed more than 30 businesses on Virginia's middle peninsula, entered an AutoZone in York County, Va., and attempted to rob the store. Upon recognizing the criminal who has been called the "fake beard bandit," store employee Devin McClean retreated to the store's bathroom, then exited the store and headed for his truck. McClean retrieved a pistol from his vehicle, reentered the store and ordered the criminal to freeze as he was terrorizing another employee. At first the bandit complied and threw his hands in the air, but then he fled the scene. Following the incident, the manager on duty told McClean, "Thank you, Devin. You really saved my life." Unfortunately, two days after the attempted robbery, McClean was fired by AutoZone, whose corporate office cited a zero-tolerance policy.

Two armed men stormed into a Dollar General store one evening and attempted to rob it. While the men held the store manager at gunpoint, a 57-year-old man carrying a concealed .45-cal. handgun, who had been shopping at the store at the time of the robbery, took action. The customer did not hesitate to draw his gun and fire at the suspects. One of the men robbing the store suffered fatal wounds to the head, chest and shoulder. The second suspect fled, but was later caught and charged with robbery and felony murder. There were reportedly no other injuries. (The Florida Times-Union, Jacksonville, Fla., 8/29/12) americas1stfreedom.org

Bill Bratton, NYPD Commissioner and former NYPD Commissioner Ray Kelly spar over stop-and-frisk Police Commissioner Bill Bratton unleashed a couple of body blows - and even an upper cut or two - saying that keeping the streets safe would be a little easier if he didn't have to clean up his predecessor's mess. Bratton said Raymond Kelly's stop-and-frisk policy disproportionately targeted blacks and Hispanics, and made it more difficult to improve community policing. The No. 1 issue we heard over and over again was that the black community - rich, poor, middle class - was concerned about this issue," Bratton, who took the helm in 2014, said of stop-and-frisk in a New Yorker article published online Monday. "The commissioner, whom they liked quite a bit, and Mayor Bloomberg, who polled well for a long time, just weren't listening. They were kind of tone-deaf to this issue. So we worked really hard, myself and Mayor de Blasio, to respond." nydailynews.com
What retailers need to know about gift card exchanges Most recently, due to the growing popularity of gift card exchanges, some retailers and other organizations are looking to "get in on the action" by offering gift card exchange services in their stores or their own branded channels. How it works: a retailer allows consumers to sell their unused gift cards (from a variety of brands) in store or online. In return, the retailer then provides the consumer the option of receiving cash or a store gift card instantly, on the spot. The gift cards "turned in", so to speak, will then be offered for sale through the exchange to other consumers seeking those particular brands. retailingtoday.com

Safeway Liable In $30M Grocery Delivery Markup Row Judge finds Safeway didn't advise customers of 10% markup for home delivery between April 2010 and December 2012 and advertised online prices same as store prices. Therefore must reimburse charges. law360.com

Haggen Sues Albertsons For More Than $1B In Damages Amid Store Closures - Basically claims Albertson's sold them a bill of goods & then ran them out of town Haggen Holding LLC launched a $1 billion antritrust suit against Albertsons LLC on Tuesday in Delaware federal court, claiming the defendant sabotaged the West Coast regional grocer's efforts to become a viable competitor, forcing Haggen to close at least 26 stores it bought from Albertsons. The plaintiff, which bought 146 supermarkets from Albertsons last year, says it may have to close additional stores amid a campaign to stifle competition in areas where Albertsons dominates. In addition to attempted monopolization and breach of contract, the suit accuses Albertsons of making false representations to Haggen and the Federal Trade Commission about its commitment to a smooth transition of the stores into viable competitors under the Haggen banner.

Filed Tuesday in United States District Court for the District of Delaware, alleges that Albertsons engaged in "coordinated and systematic efforts to eliminate competition and Haggen as a viable competitor in over 130 local grocery markets in five states," and "made false representations to both Haggen and the FTC about Albertsons' commitment to a seamless transformation of the stores into viable competitors under the Haggen banner." Editor's Note: Interesting article and case study to read about how selling 146 stores to a rival can work out. theshelbyreport.com law360.com

Target announces another 275 layoffs - Nearly 2,100 laid off since March Big box retailer Target has announced 275 layoffs, most of them coming from the company's Minneapolis-based technology department. abc17news.com

A&P Can Limit 'Bumping' of Workers, Should Pay More Severance The Great Atlantic & Pacific Tea Co. (A&P) received permission this week from the judge overseeing its Chapter 11 bankruptcy process to place restrictions on seniority "bumping" rights at 25 stores slated to close by the middle of next month, but was also told it should pay higher severance pay to workers at those locations, according to a published report. Responding to unionized workers' dissatisfaction with A&P's failure to adhere to labor contracts, U.S. Bankruptcy Judge Robert Drain noted that "bankruptcy as a whole is about broken promises." progressivegrocer.com

7-Eleven Expanding On-Demand Delivery


Quarterly Same Store Sales Results
Shoe Carnival Q2 comp's up 0.5% with net sales up 2.6%
Claire's Q2 comp's down 1.7% with net sales down 8%
Sears Canada Q2 comp's down 3.9% with revenue down 9.1%
All the news - One place - One Source - One Time
The D&D Daily respects your time
& doesn't filter retail's reality

Report Your News!
(content subject to approval)



Credit Card Fraud At Small Business About to Soar - With only 40% of retailers ready for Oct 1st chip-and-signature The frequency of counterfeit or stolen credit cards being used at small business is ready to jump, I was told, in an interview with Heartland Payment Systems Chairman and CEO, Robert O. Carr. Credit card fraud migrates to the weakest points, and since the larger retailers and restaurants have (by and large) already installed the needed equipment for the October 1st shift of liability to merchants, those who are unprepared are mainly the small merchants.

This is not a theory - this is exactly what has been seen in countries that already use chip-and-pin. Crooks don't go away - they simply choose easier targets. Assorted studies in the last few weeks have said that only 25% to 42% of small business owners are properly prepared for the EMV shift. The number that Heartland provided was 40% readiness among retailers. pointofsale.com

IHL: One vendor dominates hardgoods POS market According to the new "POS Software of Hardgoods" study from IHL Group, Oracle is the clear market leader in the hardgoods market, with 39 of the top 200 accounts. Something that is similar between hardgoods and softgoods, however, is that both markets are moving to a POS model based on distributed order management at its core. chainstoreage.com

Retailers to lead IoT Technology
According to a new Juniper Research study, retailers may be on the cutting edge of the IoT's impact on businesses. By 2020, as much as 70 percent of purchased IoT hardware won't be consumer-centric, with the segment driven by business IoT spending pushing the IoT opportunity worldwide to $300 billion.

For retailers adopting beacons and RFID tags, the ability to leverage IoT technology to push relevant information to customers through their smartphones and other mobile devices, along with real-time asset tracking and pricing adjustments will provide substantial competitive advantages, Juniper said. thevarguy.com

CONNECT: The issues preventing widespread beacon deployment The panelists pointed to several reasons why retailers have yet to embrace beacons, ranging from consumers' hesitation to be pinged while shopping to organizations lacking the necessary personnel or foresight to implement and manage a successful program. Some of the panelists believe that how organizations set standards and best practices to use beacon technology to communicate with customers is at the heart of the issue of retailer deployment. "There are issues of deployment and management [for retailers). "I think those are two concepts people don't fully embrace when they're evaluating something like this. That's a barrier to why some of these things haven't panned out."

Consumers need to have the right smartphone, need to have the Bluetooth feature turned on, need to have the retailer's app downloaded on their phone, and need to opt in to be notified. Retailers need to make it worthwhile to consumers to do all these things. "I think consumers are afraid of Big Brother right now," Cuellar said. "They know a lot of their data is being collected. What's this giving back to them? I think you need to understand that you're not going to get 100 percent adoption." retailcustomerexperience.com

Employees put business data at risk by installing gambling apps on their phones Some companies have as many as 35 such apps in their environments, a study found. If you work for a large, global company, chances are some of your peers have installed gambling apps on the mobile devices they use for work, and that's bad news for IT security. The company tested some of the most popular gambling apps it detected in corporate environments for potential security risks and found critical vulnerabilities that could enable hackers to gain access to a phone's contacts, emails, call history and location data, as well as to record conversations. cio.com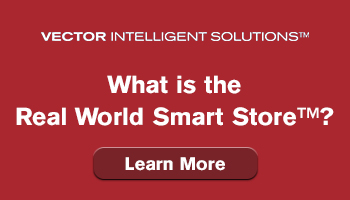 Op/Ed

Roadmap for New LP Executives
Part 4: Lights, Camera, Action (Plan)!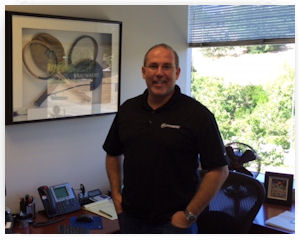 By Mike Nagyhazy
Director of Loss Prevention, 24 Hour Fitness

Questions or comments can be emailed to mnagyhazy@24hourfit.com

To those who have been following the Roadmap series – thank you! Hopefully you're enjoying the information thus far. We've covered many topics, and there's more to come! If you haven't been following the series, feel free to click on the link at the bottom of this article to get fully caught up. This week, we're focusing on visibility, accountability and recognition for the new department that you've recently adopted.

This is a topic that may be somewhat controversial, as different LP leaders have different opinions on their department's metrics and productivity. We will discuss that a bit further in the article. The first thing that must be determined is, what metrics actually matter? It's a good idea to make sure that the metrics that are being collected, analyzed, measured and distributed are somewhat universal amongst your company – meaning, a DM or RVP cares about similar numbers that a LP Manager cares about. Again, it's that, "not swimming upstream" mentality to help everyone work collectively. Examples of various Loss Prevention measurable metrics may be: Shrink numbers ($ and %); Apprehension statistics; Serious incidents; Security guard budgets; critical POS metrics (returns, markdowns, overrides, etc.); Cash over/short. These metrics are dependent on your company's priorities, your department's structure, and what the executives feel are important to monitor and contain. Developing a Loss Prevention Dashboard is a great way for Loss Prevention, District Managers, RVPs and various corporate executives to be completely aligned on what LP is doing. Personally, I like a one-page dashboard cleanly designed to highlight the high-level, critical statistics. If someone requires more data, then you can share the supporting data that makes up the dashboard.

Now that you have the critical metrics determined, you've created a departmental dashboard, and that dashboard is being distributed to a broad audience, it's time to make sure that everyone on the team is contributing to those great numbers! Certain metrics (shrink, overrides, security guard budget as a few examples) are fairly easy to assign firm goals to. The more controversial metric is apprehensions and dishonest employee statistics. This is definitely a topic that you should discuss openly with your Human Resources and Legal teams, to get their buy-in. I fall within the camp of not setting firm productivity apprehension goals for a Loss Prevention team. I feel that firm apprehension goals lead to bad stops, costly legal disasters, and desperation to spend $3k in LP resources to determine who may be stealing .50 cent sodas out of the employee break room refrigerator. If you have the right people in place who take pride in their career, then a few will automatically lead the team in productive apprehensions, and the rest of the group should naturally want to chase and not be bottom of the pack month-after-month. This eliminates the need for official (or "unofficial") goals (or quotas!), and with the right people in place, keeps your team naturally productive. Be sure to tactfully recognize those who are remaining productive, as that recognition should keep the team productivity moving in the right direction. For those who remain at the bottom of the dashboard, month-after-month, they will stand out and a move will have to take place when you feel the timing is right. This is only fair to those who work hard to be a productive member of your team. Stay tuned for more articles designed to help guide the New LP Executive!

Read the Introduction and Parts 1-4 here

Vendor Spotlight


Vector Security Acquires Pelican Security Network
Latest acquisition adds more than 17,000 customers and expands the company's footprint into Louisiana and Texas
PITTSBURGH, September 1, 2015 - Vector Security announces the acquisition of Pelican Security Network, Inc., a regional alliance of independent life safety and security services providers, fire protection companies, alarm dealers, and systems integrators based in Baton Rouge, LA. The employees and over 17,000 customers of the Pelican Security Network will become part of Vector Security effective September 1, 2015.

Amy Varisco will lead the newly formed Gulf District, which includes the Pelican Security Network of companies, for Vector Security.

"In Vector Security, we have found the perfect company to transition our valued customers." says Louis J. Resweber, President and COO of Pelican Security Network, Inc. "We have been impressed with Vector Security, watching as they grow and provide exceptional service to their customers, all with a focus on the regional support that communities want and need. I am confident that Vector Security will provide the quality products and customer service our customers have come to expect from Pelican Security Network since 1998."

"Today, we officially welcome the teams and customers from across the Pelican Security Network as part of the Vector Security family." says Pam Petrow, President and CEO of Vector Security. "We look forward to introducing the Vector Security brand to the Louisiana, Texas and Mississippi markets as we focus the company growth across these regions in the coming months."

Vector Security is committed to the markets they serve and building long-term relationships with homeowners and businesses across North America. As a Top 10 Security Provider, Vector Security is actively involved in the security industry. Recently, Vector Security President and CEO, Pam Petrow, was named Central Station Alarm Association (CSAA) President and the company has garnered a number of awards over the years including SDM Dealer of the Year and Central Station of the Year.

About Vector Security
For more than 40 years, Vector Security, Inc. (www.vectorsecurity.com) has been a premier provider of intelligent security solutions tailored to the needs of the customer. Headquartered in Pittsburgh, the company offers a full suite of electronic security services for residential, business and national account customers across North America and the Caribbean through a network of branches and authorized dealers. Through its subsidiary, Industry Retail Group (IRG), the company also offers customized managed broadband services that lay the foundation for unsurpassed business intelligence. Vector Security is a sister company of the Philadelphia Contributionship, a mutual insurance company founded in 1752, and currently provides cost-effective, technology-based security solutions to nearly 300,000 homes and businesses.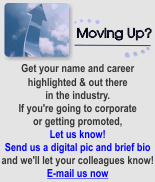 Managing the Change Process from Loss Prevention to Asset Protection
Transforming to 'Omni AP'
Kevin Colman, Group VP of AP, Macy's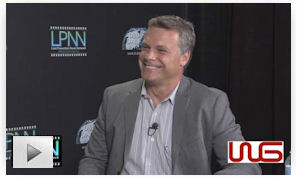 Macy's is not only the largest department store chain in the U.S., but it is now also the 7th largest online retailer. To keep pace with the rapidly changing business model, Macy's Asset Protection team has reinvented itself to address the many challenges that cybersecurity and omni-channel retailing presents. Kevin Colman, Group Vice President of Asset Protection for Macy's, tells us about the department's transformation to 'Omni AP', where protecting the brand and increasing profits is just as important as preventing shrink.
---
2015 Group LP Selfie Awards

Pizza Party Drawing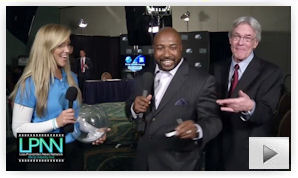 Brian Broadus, VP of Loss Prevention for Mattress Firm, does the honor of drawing three winners for the D&D Daily's 'Group LP Selfie' Competition - sponsored by NuTech National. Join Tonya Prive from NuTech and Gus Downing to see which three LP teams won a free pizza party. (We promise this wasn't staged!)
Solution Providers, have a video or commercial you want to publish? Contact us.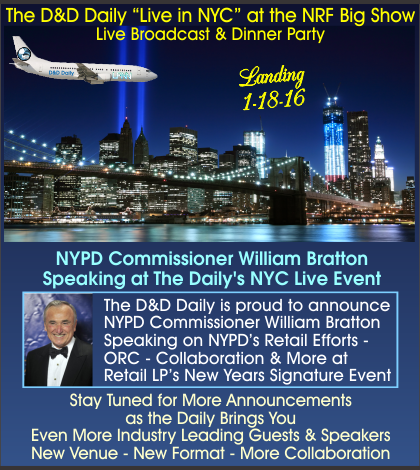 Corporate Meeting Coming Up?
Getting your team together?
Send us your new one!

Have some FUN and
take a Group LP Selfie

Top of the Daily!

Hang a plaque on your office wall
Win a pizza party!

Your LP Team Pride...
Let's Build our Industry
1 Group Selfie at a Time!

Win one of six pizza parties
chosen LIVE at our LPNN Shoots!

---

e-commerce

Sponsored by The Zellman Group
"Account takeover is the new credit card fraud"
Vancouver, British Columbia-based NuData Security, which predicts and prevents online fraud, analyzed more than 15.7 million login interactions from May through June and identified 882,340 as high risk or potential account takeover attempts. The most common method of account takeover, he says, begins with obtaining a list of user names and passwords.

"Fraudsters employ a variety of techniques to obtain the personal and financial information typically needed to take control of an existing account," Wilk says. "This can be as simple as Dumpster diving and looking through people's mail to purchasing packages of Fullz on the Web black market."

Nearly 60% of more than 500 million online account creations NuData Security analyzed from May through July "were flagged as high risk or fraudulent." That percentage is a huge increase from 28% flagged as high risk or fraudulent from February through April.

We've seen that account creation fraud has increased by more than 100% since February 2015," These cybercriminals or bad actors are finding new ways to conceal their location. They are moving quickly from one IP address to another to steal valid credit card accounts, as opposed to cycling through hijacked credit card information based on lists stolen from databases."

Credit card fraud is passé, and account takeover is the new credit card fraud," he says. "Much like a virus reacts to a vaccine, hackers develop new ways to penetrate security systems as the old methods become ineffective. Shifting tactics is just one way hackers have become more sophisticated in their efforts to stay ahead of detection efforts." stltoday.com

Click-and-Collect Attractive to Consumers
According to a study 86% of those who make online purchases said they would consider buying online and picking up in-store. According to the study, almost four in five respondents (78%) said they would consider buying digitally and picking up in-store if it meant they could receive an item three days earlier. And nearly half (45%) said that they had had purchased an item online and picked it up in-store in the past six months. When offered a financial incentive to do so, 86% said they would utilize click and collect in order to save $10 on a $50 purchase. nacsonline.com

The merger of QVC and zulily will create a $5 billion web merchant

"Fraud is not a person - it is a dynamic grouping of statistics that deviate from the norm."
Stuart B. Levine, CFI, CFCI
CEO, The Zellman Group & Zelligent

ORC News
Sponsored by NEDAP
Fencing Operation: Kroger ORC Investigations Team and Kentucky State Police Investigates Organized Criminal Activity in Madison County The Kentucky State Police, Richmond Post, in conjunction with the Kroger Loss Prevention Organized Crime Branch have been conducting undercover transactions in Richmond over the past month. The investigation continued this morning as multiple agencies executed search warrants, looking for items that were illegally obtained by three local Madison County businesses. As a result of the ongoing investigation, four people have been arrested and lodged at the Madison County Detention Center. KSP was assisted in the investigation by Kentucky Alcohol Beverage Control, Kentucky Department of Revenue, Kroger Loss Prevention, Madison County Sheriff's Office, Richmond Police Department, and the ATF. bereaonline.com kentuckystatepolice.org
Vallejo Man Pleads Guilty to Possessing Credit Card Making Equipment and Aggravated Identity Theft According to court documents, between July 2013 and September 2014 Sandhu and Simone Aguilar, 42, of Vallejo, used stolen identification information to manufacture credit cards and IDs. They used the stolen IDs and credit cards to obtain goods and credit from car dealerships and retail stores. justice.gov

Nassau Co, NY: Woman charged in $14,000 theft of Michael Kors merchandise from T.J. Maxx; 3 accomplices sought A Brooklyn woman has been arrested as one of four suspects who shoplifted more than $14,000 from TJ Maxx stores in Greenvale and Hicksville, Nassau County police said. Raquel Davila, 54, faces third and fourth-degree charges of grand larceny as well as a seventh-degree count of criminal possession of a controlled substance. Davila was arrested Tuesday at her residence without incident for her alleged role in the two incidents, which police said took place August 13 and August 23. Police said Davila and three others entered the stores, located in Greenvale and Hicksville, and removed $14,237.57 in Michael Kors merchandise. The three others have not yet been apprehended. theislandnow.com

Hays, KS: 2 Kansas arrested for string of shoplifting incidents: hitting 8 stores, totaling over $3,000 Two Kansas women were arrested over the weekend in connection with a number of thefts at Hays retailers. According to the Hays Police Department, Roberta Tonya Gonzalez, 43, and Angie Pilar Parra, 30, both of Dodge City, were arrested and a juvenile was taken into custody Sunday evening at Hastings Entertainment after they were identified in a string of shoplifting incidents at the entertainment store. The initial estimated value of the items stole from Hasting was $1,700. During a search of the suspect's vehicle, officers reportedly found a significant amount of stolen items, valued at more than $1,800, that allegedly had been taken from eight other retailers in Hays. salinapost.com


Rogersville, TN: Walmart shoplifter who succeeded twice nabbed on third try in same day A man allegedly made it out of the Rogersville Walmart with stolen tools twice Sunday morning, but when he tried his luck again that night police were waiting for him in the parking lot. Rogersville Police said the video shows Jonathan Tackett leave the store with a shopping cart containing tools he didn't pay for, and unload those tools into his pickup. Tackett then go back into the store, put more tools in his cart, and then leave the store again without paying. The value of the stolen tools was listed at $562. Shortly before 10 p.m. Sunday Walmart contacted the RPD and reported that Tackett had come back at the Rogersville Walmart. Police waited for Tackett to exit. This time Tackett allegedly purchased a case of bottled water, which hid several more tools (valued at over $50.00) on the bottom rack of the cart that he was allegedly attempting to get past the checkout without paying. timesnews.net

Arapahoe Co, CO: Victoria's Secret surveillance photo released of Shoplifting Team at the Streets of Southglenn The Arapahoe County Sheriff's Office has released photos of a man and a woman accused of entering the Streets of Southglenn Victoria's Secret, loading up shopping bags with "Pink" merchandise and running out of the store without paying. The incident happened at around 1 p.m. on Aug. 21. It hadn't been publicized until now. 9news.com
Airdrie, AB, CN: RCMP looking for man who stole $951 in Crest White Stripes from Shopper's Drug Mart Police are looking for a man who allegedly stole $951 worth of Crest White Strips, used to whiten and brighten teeth, July 13. Mounties say the man entered the Shopper's Drug Mart on Market Street and began loading the Strips into a gift bag. When a store clerk confronted him, the man fled with the product in a white sports utility vehicle. Police say a woman may also have been involved. A similar robbery, which took place at a Shopper's Drug Mart in Calgary an hour earlier, may be linked. airdrieecho.com
Do you have an ORC case to share?
Share your ORC news and help the industry grow

Retail Crime News

Sponsored by Security Resources
San Francisco, CA: Secret Service agent investigating Silk Road admits to theft of $820K in Bitcoin from site A former Secret Service agent who stole $820,000 worth of bitcoin from the Silk Road online black market while investigating it pleaded guilty in federal court in San Francisco Monday to two felony charges. Shaun Bridges, 32, pleaded guilty before U.S. District Judge Richard Seeborg to one count of money laundering of the funds he stole and one count of obstructing justice in a federal probe of his theft. Bridges will be sentenced by Seeborg on Dec. 7. Each count carries a possible maximum sentence of 20 years in prison. Bridges is one of two former federal agents convicted of corruption during the investigation of Silk Road and its founder, Ross Ulbricht. The other is former U.S. Drug Enforcement Administration agent Carl Force, 46, of Baltimore. He pleaded guilty before Seeborg on July 2 to charges of extortion, money laundering and obstruction of justice and will be sentenced on Oct. 19. mercurynews.com

Wichita, KS: AT&T Store Robber says he shot customer because she wouldn't do what he said 60 year-old Julie Dombo is still in critical condition after being shot in the chest in early August during a robbery at the AT&T store in Derby. In the arrest affidavit obtained by KAKE News, it says the suspect came into the cell phone store in Derby to talk about a phone plan. That's when he pulled a gun from his back and said, 'This is not a joke.' The suspect ordered everyone into the back room. The arrest warrant goes on to say a customer, who we now know as Dombo, was shot twice when she tried to leave the store. The suspect, James Phillips sped away and shot at officers as they chased him. He was caught after crashing his SUV into a Wichita Police car. kake.com
Birmingham, AL: Dozen weapons stolen from gun shop; reward offered for suspect ID A dozen guns were stolen from a Birmingham indoor shooting range and shop, and now authorities are offering a reward for information leading to the suspects and missing guns. The break-in happened about 3 a.m. at Sentinel Firearms. It was the latest in a spate of similar thefts at Birmingham area gun shops. al.com
Orem, UT: Father turns in son after Sierra West Diamonds store burglary One man has been arrested and police were looking for two others who investigators believe broke into Sierra West Diamonds and stole 42 pieces of jewelry. About 1 a.m. Sunday, an alarm went off at Sierra West Diamonds, Police arrived to find the front glass door broken and several thousand dollars in merchandise missing, according to Orem Police Lt. Craig Martinez. Detectives reviewed store surveillance video, and watched one person go inside the store and two stay in the parking lot. About 3 hours after the burglary, a father contacted police worried that his son might be in trouble, Martinez said. The father found a note in his son's room that said something similar to "I'm sorry," Martinez said, and jewelry was found in his son's room. ksl.com
Dawsonville, GA: Georgia Bureau of Investigation says Thieves are targeting North Georgia Premium Outlets A Georgia Bureau of Investigation sketch artist is being called in to help create a better picture of the woman who robbed a local jewelry store last month. "We're hoping we can get a better ID. Once the sketch is done, we'll put it out to social media and to the news media to say this is what the woman looks like", said Maj. Ray Goodie, commander of the Dawson County Sheriff's Criminal Investigation Division. Employees at Zales Outlet told investigators the woman entered the store at the North Georgia Premium Outlets just after 10 a.m. on Aug. 5, brandished a pistol and forced them into the back of the store where she zip-tied their hands. According to Goodie, the outlet mall, due in part to its proximity to Ga. 400 and its quick access south to the Atlanta area, remains an easy target for theft. "Over the last six months we've had increased shopliftings, increased entering autos. We've had robberies, and we've had smash and grabs all that are focusing around the outlet mall," he said. dawsonnews.com

Indianapolis, IN: Indianapolis Metro Police increase Castleton Mall Patrol, pays off with $15,000 arrest IMPD is using a stealth approach to stop what it calls a growing problem in a part of town where thousands of people visit every day. Investigators said car break-ins were on the rise this summer in the Castleton area along the 82nd Street corridor. "A radio broadcast came out of a theft from a jewelry inside the Castleton Square Mall," said Commander Bailey. He said the undercover officers pulled into the mall lot, spotted the suspect entering a car and tailed him until a uniformed officer could pull him over. 21-year-old Richard Kirk was arrested after police said he stole $15,000 worth of jewelry. Police said he also had an unlicensed handgun in his car. wishtv.com

Orland Park, IL: Father of 13 Hides in Woods, Steals $2,900 in Clothing from Macy's Bail was set at $150,000 for a father of 13 accused of hiding in the woods and then sneaking through an open employee entrance after closing hours at the Orland Square Macy's. Glen Bowden, 54, appeared Tuesday before Cook County Judge Peter Felice on a burglary charge. Bowden was then observed on security video allegedly taking 65 items of clothing valued at $2,900. Loss Prevention agent recognized Bowden from being in the store earlier in the day returning possibly stolen merchandise. patch.com

Bluffton, SC: Beaufort Co Sheriff's Office investigating Armed Robbery at Jared Jewelers at Tanger Outlet Two Beaufort County Sheriff's deputies and investigators are currently looking into an armed robbery that was reported Wednesday morning at the Jared Jewelers store located in the Tanger Outlet Two in Bluffton. Officials say the suspect forced employees to the back of the store at gunpoint. She then took an undisclosed amount of jewelry and fled the store. No one was injured during the incident. wtoc.com

Vallejo, CA: Man pleads guilty in $250,000 Federal ID theft case; purchased 6 cars and 2 motorcycles A Vallejo man who went to six different Bay Area car dealerships and bought six cars and two motorcycles using fake IDs, stolen credit cards and counterfeit checks agreed to a plea deal Tuesday in a Sacramento courtroom more than six months after his arrest by federal agents in February. Gurpinder Sandhu, 47, pleaded guilty to possessing credit card making equipment and aggravated identity theft. He faces up to 15 years in federal prison and a fine of $250,000. When he was indicted earlier this year he faced the possibility of more than 80 years behind bars. dailyrepublic.com

Jonesville, SC: Belk employee arrested for stealing $500 worth of watches from Distribution Center A Belk employee is charged with breach of trust after authorities say he stole watches from a distribution center. Albert Clayton Morris III, was arrested and charged Monday. Deputies say Morris tried to take merchandise through the metal detectors of the Belk distribution center in Jonesville. A Loss Prevention officer saw Morris go through the metal detectors with watches inside his shoe, according to the report. The two Armani Exchange wristwatches were valued at $500. goupstate.com

Melbourne, AU: Music shop overwhelmed by Facebook support after robbery post goes viral A small business in Melbourne's east has turned to Facebook in a bid to help find several guitars stolen at the crack of dawn. Music Junction's owner arrived at the Camberwell store on Monday morning after being alerted by the shop's security system. Four guitars were missing in total, having been swiped in the early hours of the morning by a thief who managed to pick the lock. The stock is estimated to be worth approximately $10,000. After notifying police and reviewing the CCTV footage, Music Junction's employees decided to turn to social media for help. Pictures of the thief posted to the business's Facebook page have garnered 170 likes so far and have been shared more than 1200 times. Fogarty says while the stolen guitars have not been retrieved, the public's response has "renewed" his faith in people who are eager to do what they can to help small businesses. smartcompany.com

Fruitport Township, Mich., Shop owners at The Lakes Mall are asking mall management for beefed up security after a series of after-hours break-ins

Editor's Note: Last Week's Top Canadian Push Story focused on Fentanyl being the focus of Pharmacy burglaries in Toronto

Akron, OH: Three charged in man's Fentanyl overdose death

Oceana Co, MI: Man faces trial in woman's Fentanyl overdose death; could get life in prison

Salina, KS: Employee accused of stealing $6,600 in deposits from Western Sizzlin' before restaurant closed

Shelbyville, TN: Kroger Fuel Station employee arrested for theft of $1,400

Enfield, CT: Plea Agreement Reached in 2014 Target Fire, sentenced to 8 years

Asheville, NC: Belk Loss Prevention bust man for $6,460 jewelry theft

Gloucester, UK: Female Rugby player tackles Grab & Run thief stealing $1,000 wedding ring

Syracuse, NY: Man charged with smashing window at M. Lemp Jewelers in Syracuse, stealing watch

Conway, SC: Police chase ends with crash and arrest in connection to c-store burglary

Palm Beach, FL: Two men had 39 fake credit cards at Palm Beach Gardens Mall

Ionia, MI: At least 12 victims of Credit Card Cloning reported to Michigan State Police last week

Baton Rouge, LA: Credit Card skimmer found at Shell gas station

Univ. of Arkansas Basketball Player arrested for Passing Counterfeit Cash


Robberies and Burglaries
● Amigo Pharmacy - Philadelphia, PA - Robbery
● Casey's General - Austin, MN - Armed Robbery
● Circle K - Moncton, NB, CN - Armed Robbery
● CVS - Virginia Beach, VA - Robbery
● Dakota Sunset - Mitchell, SD - Armed Robbery
● Dollar General - Richmond Co, GA - Robbery
● Dollar General - Center Point, AL - Armed Robbery
● Dollar General - Columbia, TN - Armed Robbery
● Exxon - Jackson, MS - Shooting/ 1 killed
● Family Dollar - Augusta, GA - Theft
● Family Dollar - Benton Harbor, MI - Armed Robbery
● Glass House - Girard, OH - Armed Robbery
● IGA - Morgantown, IN - Armed Robbery
● Mac's - Thunder Bay, ON, CN - Robbery
● Restaurant Depot - Pompano Beach, FL - Armed Robbery/ shots fired
● Sam's Food - Concord, NH - Armed Robbery
● Shortt's Grocery - Petersburg, VA - Shooting/ 1 killed
● Teays Valley GoMart - Putnam Co, WV - Robbery
● Verizon - Colquitt, GA - Burglary
● Wawa - Philadelphia, PA, Armed Robbery
● 7-Eleven - Merriam, KS - Armed Robbery/ clerk shot


Featured Job Listings
Sponsored by NuTech National
Feature Your Job Here For 30 Days -
70% Aren't On the Boards
VP of Sales/Client Relations
More details coming soon
Confidential - Retained Search
Nationwide
Gus Downing
LP Director
Wireless Advocate
Seattle, WA
Wireless Advocate
Dir Safety AP Solutions
Walgreens
Deerfield, IL
Walgreens
Dir of AP, Global Ecommerce
Ralph Lauren
Greensboro, NC
Ralph Lauren
Dir AP
Saks Fifth Ave

New York, NY
Saks Fifth Ave


Territory LP Dir.
Burlington Stores
Los Angeles, CA
Burlington Stores
Dir. of Security/LP
Estee Lauder
Los Angeles, CA
Estee Lauder
Director of LP
Pacific Sunwear
Anaheim, CA
Pacific Sunwear
VP Supply Chain, LP & Safety
Ross Stores
Ft. Mill, SC
Ross Stores
Sales Representative
NuTech National
Maitland, FL
NuTech National

Limited Time Only - Post Your Multi-Unit LP jobs for FREE - Learn More Here
Daily Job Alerts


Appearing One Day Only
View our Internet Jobs Archives here
District Mgr AP
Abercrombie & Fitch
San Diego, CA
Abercrombie & Fitch
Safety Mgr
CVS Health
La Habra, CA
CVS Health
LP Specialist
Kroger
Henrico, VA
Kroger
District G LP Mgr
Kroger
Richmond, VA
Kroger
Dept Mgr LP & Safety
Lowe's
Appleton, WI
Lowe's
Dept Mgr LP & Safety
Lowe's
Thomaston, ME
Lowe's
Dept Mgr LP & Safety
Lowe's
Bear, DE
Lowe's
Dept Mgr LP & Safety
Lowe's
Greeley, CO
Lowe's
AP District Mgr
Rite Aid
Central NJ
Rite Aid
Zone AP Mgr
Rent-A-Center
Chicago, IL
Rent-A-Center
LP Manager
Kmart
Oxon Hill, MD
Sears Holdings Corp
LP Manager Hrly
Kmart
Queensbury, NY
Sears Holdings Corp
LP Manager Hrly
Kmart
Waupaca, WI
Sears Holdings Corp
LP Manager Hrly
Kmart
Georgetown, KY
Sears Holdings Corp
LP Manager Hrly
Sears
Odessa, TX
Sears Holdings Corp
LP Manager Hrly
Kmart
Adrian, MI
Sears Holdings Corp
LP Leader
Shopko
Austin, MN
Shopko
LP Leader
Shopko
River Falls, WI
Shopko
LP Leader
Shopko
Wausau, WI
Shopko
ETL Assets Protection
Target
Burbank, CA
Target
District LP Mgr
HomeGoods
Orange County, CA
TJX Companies
AP/LP Mgr
Macy's
White Plains, NY
Macy's
Market AP Mgr
Walmart
Crestwood, KY
Wal-Mart
Market AP Mgr
Walmart
Central, SC
Wal-Mart
AP Manager in Training
Walmart
Oklahoma City, OK
Wal-Mart
AP Manager in Training
Walmart
Murphy, TX
Wal-Mart



Home of the Industry's Original
On the Move

Steven Morand, CFI was named Corporate Manager of Investigations for Dick's Sporting Goods.
Post Your New Job or Promotion!
See all the Industry Movement


Your Career
Sponsor this section of the Daily
5 Unexpected Ways to Reduce Work Stress
As work pressures increase, the ways we find to wind down after a day at work require more effort. It's becoming harder to set the boundaries for when we're "on" and "off", but we can find alternative ways to deal with the stress at work. Here are some strategies. Focus on breathing

How to Stop Over scheduling Yourself
If you have a problem saying no to anything, you're not alone. This problem of scheduling calendars so full, is one that can be easily fixed, with just six steps. It's ok to be selective with your time, just follow these strategies to free up your schedule. Don't squeeze it in

5 More Time Management Mistakes You May Be Making Everyone wants to make the most of the time we have, which is why we need to stay in charge of our days. The choices we are making, trying to manage our day efficiently, could end up costing us in the long run. Here are some mistakes to avoid making. White space is ok

Take a Vacation to Boost Your Productivity at Work Some of the most productive countries are ones that mandate vacation time! Those employees who take time off are able to enjoy it because when they return, they are more efficient. How you manage your time after vacation is what really matters. Waste less time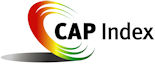 Tip of the Day
Sponsored by Vector Security
The worst question to hear from an employer is what are your salary expectations? The best answer is not to give one. Most don't do well with this question and tend to shoot for the moon at the beginning and that's exactly the wrong time to even try. Certainly the employer is trying to determine if they can afford you, but really they're trying to see how realistic you are and how committed you are to their position. Going into the interview, you already know their range and if they can afford you. So play it smart and wait for an offer before you even think about your number, because at the end of the day it's all about how much they want you and how much you want them that drives the right number for both of you.

Just a Thought,
Gus





Upcoming Events
---
Recruiting?
Get your job e-mailed to everyone... everyday
Post on our Featured Jobs Board!
Reach your target audience in 2015 every day!
Request our 2015 Media Kit
update account / change e-mail
unsubscribe FEEDBACK
www.downing-downing.com

Advertise With The D&D Daily




36615 Vine Street, Suite 103
Willoughby, OH 44094
440.942.0671
copyright 2009-2019
all rights reserved globally