The D&D Daily Mobile Edition
September 3,

2015



The LP Industry's #1 News Source - Informing, Educating and Instilling a sense of community



News Brief
Sponsored by WG Security Products, Inc.
'Force Friday' - Walmart, Toys R Us, select Targets open late for "Star Wars: The Force Awakens" LP Coverage? Retailers across the country will open their doors at 12:01 a.m. on Friday as sci-fi fans rush to be among the first to purchase a new assortment of Star Wars merchandise.

All Walmart and Toys R Us will be opened for the midnight reveal, while Target plans to open 207 of its stores across the country.

Those among the first shoppers at Toys R Us will receive a FREE poster to mark the occasion. The Disney Store will give a FREE commemorative Star Wars: The Force Awakens pin to the first 100 guests who make a purchase on Force Friday. All Disney Store locations throughout North America will open on Force Friday with Star Wars-themed opening ceremonies. palmbeachpost.com

Credit-Card Fraudsters Pump Gas Stations for Profit - It's an 'Epidemic' Payment-card companies and gas-station operators combat a wave of theft. As motorists head out on the last big driving weekend of the summer, the credit-card industry and gas-station owners are deploying everything from sophisticated software to heavy-duty padlocks to combat an epidemic of fuel-related theft and fraud.

The crackdown is gaining additional momentum because many gas stations will be among the last merchants to install equipment accepting a new generation of fraud-resistant cards. While many big merchants will have equipment in place by Oct. 1 to accept the new chip-based cards, tougher guidelines set by Visa Inc. V 0.96 % and MasterCard Inc. MA 1.55 % don't apply to gas stations until 2017.

That delay could exacerbate what analysts, card companies and law-enforcement officials say has been a recent surge in fraud at the pump. Gas stations make easy targets for those who want to make fraudulent purchases using stolen numbers, since pumps are usually unattended. From skimming devices to "bladder trucks" fraud and theft at gas stations is at epidemic levels. wsj.com

Dramatic rise in crime casts a shadow on downtown L.A.'s gentrification - Property Crime Up 25% - Violent Crime Up 57% Overall, violent crime in the Los Angeles Police Department's Central Division, which covers parts of downtown, skid row and Chinatown, was up more than 57% through the end of August compared with the same period last year, and property offenses increased nearly 25%, according to police data. Organized crews lift unattended purses or smartphones from tables at cafes. Police say they are working to reverse the trend downtown.

The busy stretch of 5th Street between skid row and Pershing Square is a pipeline for drug dealers and people looking to score. Merchandise is frequently stolen from the shelves of markets and clothing stores. Fights break out on the sidewalk in the middle of the afternoon. The three-block area known as "the corridor" saw the biggest property crime rise in Central during the first half of the year, tripling to 86 offenses, while there were four times as many violent crimes.

At 5th Street and Broadway — just a block from the foodie haven of Grand Central Market — a loss prevention worker for Fallas Paredes said shoplifters steal from the clothing retailer several times a week, sometimes getting away with $50 worth of merchandise or more at a time. latimes.com

As police move to adopt body cams, storage costs set to skyrocket The police department in Birmingham, Ala. has seen a 71% drop in citizen complaints -- and a 38% drop in use of force by officers -- since deploying 319 body cameras two months ago. There's been little focus on the larger ecosystem needed to make the cameras useful, including potentially high storage costs -- petabytes of video are now being uploaded annually -- and file management concerns. "That's the biggest problem with this system...the cost of the storage," Brewer said. "They do offer unlimited storage, but it's quite costly -- well above $1 million for the package we had looked at." cio.com

Mastercard's attorney admits to using opposing counsels info in $7b deal with retailers on interchange fees - indicted for fraud A lawyer who represented Mastercard Inc. admitted in a New York federal court filing late Tuesday that she used information from opposing counsel in a $7.25 billion deal to settle multidistrict litigation over Mastercard, Visa Inc. and other banks' interchange fees. Keila Ravelo, a former Willkie Farr & Gallagher LLP partner and counsel for Mastercard, said in a sworn affidavit that she used information passed to her by longtime friend Gary Friedman, who represented some retailers in related litigation.

Wal-Mart Stores Inc., Amazon.com Inc., Target Corp., The Home Depot USA Inc. and other major retailers asked the court in July to reopen and overturn the deal Visa, MasterCard and several banks reached with retailers challenging fees charged to process credit card transactions. The issue arose after Ravelo was arrested in December along with her husband, Melvin Feliz, and charged with defrauding Willkie. law360.com

A&P supermarket laying off 3,781 employees effective Thanksgiving Day - Nov. 26th in 45 N.J. stores Earlier, A&P filed 867 layoff notices in July with an effective date of Sept. 19 for eight New Jersey locations. In all, the number of employees affected in the state could exceed 4,600. To date, Stop & Shop, Acme Markets and Key Food plan to purchase 120 of the bankrupt A&P's 296 stores with the balance of the stores now up for sale… theshelbyreport.com

Judge urges A&P to boost severance
A federal bankruptcy judge urged A&P to increase severance pay for laid-off workers to 52%, rather than the 25% offer, later raised to 50%, the company has proposed. Judge Robert Drain also said laid-off employees should qualify for an additional severance payment of 10% over the 52%, depending on the outcome of store sales and other issues. supermarketnews.com

Kmart pays $1.4 million Medicare settlement
Kmart has paid the U.S. government $1.4 million to resolve allegations that it improperly used drug manufacturer coupons and gasoline discounts to reduce pharmacy costs for Medicare patients at Kmart pharmacies. The settlement resolves allegations that Kmart violated the False Claims Act by providing illegal inducements to beneficiaries of the Medicare program. chainstoreage.com

Cracker Barrel post Director Loss Prevention position in Lebanon, Tenn. Directs and develops the staff to ensure that the deadlines of all Major Incidents, internal/external cases and departmental objectives are met. Oversees all internal and external investigations from the inception to close are within accordance to state and federal laws. Provides advice, guidance and direction to other departments on the proper course of action in handling potential criminal matters. Ensures the current and future departmental objectives are in accordance with company culture. Maintains an acceptable shrinkage level according to company guidelines. brassring.com

Wal-Mart post Director, Loss Prevention (Western Canada) in Calgary, CA. - 6 month contract Walmart Canada operates a growing chain of 390 stores nationwide serving more than 1.2 million customers each day. The Director, Loss Prevention is an integral part of the Regional Operations team and partners with the Senior Vice President of Operations. The position is in place to strategically mitigate loss associated with shrinkage, accidents, regulatory compliance, quality assurance and criminal activity. Minimum College Certificate or Diploma education required. Direct accountability for the leadership and development of their reports composed of DLPM's, Admin managers (store level) and ISLP's (Avg RLPM has 13-15 DLPM's, 100 Admin's and 150 ISLP's). walmartcanada.ca

Denver working on plan to improve safety and security on the 16th Street Mall

Macy's Cuts Ribbon on Backstage Off-price Concept at 3 Locations in NY with 3 more coming later this month

Private Equity Firms Circle Petco

August Same Store Sales
L Brands up 6%
Cato up 4%
Rite Aid up 1.6%
Fred's up 1.2%
Stein Mart down 1.4%
Costco down 2%
The Buckle down 3.3%

Quarterly Same Store Sales Results
Genesco Q2 comp's up 5% with net sales up 7%
Five Below Q2 comp's up 3% with sales up 19.5%
Lands End Q2 comp's down 7.5% with net revenue down 10%
All the news - One place - One Source - One Time
The D&D Daily respects your time
& doesn't filter retail's reality

Report Your News!
(content subject to approval)



Women in Security at the Forefront of (ISC)2 Security Congress 2015 (ISC)2 CEO David Shearer says, "According to our latest study, women only make up 11 percent of the global information security workforce. That number is staggeringly low considering the wealth of job opportunities available and the forecasted deficit in the workforce at 1.5 million by 2020. We have a clear call to action to raise awareness that women signify an underrepresented minority group in this industry. (ISC)2 remains committed through research, collaboration and partnerships to help identify other underrepresented minority groups within the industry that are also a talent source for addressing the workforce shortage. The impressive lineup of female leaders speaking at Security Congress will take a deeper look at this issue to offer advice and solutions for the future of information security."

ISC)2; announced its dedicated women in security sessions, general session speaker, and ASIS Women in Security Council Reception taking place during the co-located (ISC)2 Security Congress and ASIS International 61st Annual Seminar and Exhibits events September 28 – October 1 in Anaheim, Ca. securityhive.com

Court: FTC can take action on corporate data breaches - They're about to get a lot more expensive The US Court of Appeals has ruled that the FTC mandate to protect consumers against fraudulent, deceptive and unfair business practices extends to oversight of corporate cybersecurity efforts -- and lapses. Specifically, last week's decision allowed the FTC to take action against Wyndham Hotels and Resorts for failing to reasonably protect consumers' personal information between 2008 and 2010, when hackers broke in three times and stole more than 600,000 bank card numbers.

Together with another court decision this summer allowing class action lawsuits against breached companies, this ruling means that data breaches are about to get a lot more expensive. csoonline.com

Finance and HR Staff Labeled Biggest Security Risks Finance and HR employees represent the biggest cybersecurity threat to organizations of any department, according to new research from security firm Clearswift. The messaging and web security vendor polled 500 data security specialists in the UK, US, Germany and Australia to compile its findings. Nearly half (48%) of respondents claimed finance departments and their employees posed the biggest threat, versus 42% for HR.

The main reason for their answers was the fear of staff members in these roles accidentally sending customer details or salaries to the wrong people, or accidentally allowing malware to be installed on machines. Just 16% said they thought those working in legal represented the biggest threat, indicating that HR and finance employees are thought to be culturally less attuned to cybersecurity risk.

Middle management (37%) was pegged as the highest risk group, compared with just 19% who thought senior managers were the biggest threat, and 12% for execs/admins. Interestingly over two-thirds (67%) of respondents claimed that those working in the office represented a bigger data security risk than those off-site – primarily because they have easier access to the data.

Loudhouse polled over 500 information technology decision makers and 4000 employees to determine that male, office-based middle managers in the finance department are viewed as most likely to present an internal security threat, accidental or malicious, by their employers. businesswire.com infosecurity-magazine.com

Small Businesses Are Slow to Embrace New Chip-Card System Many small businesses aren't racing to update their checkout systems ahead of an Oct. 1 shift that will put merchants on the hook for some fraudulent card charges. Losses tied to counterfeit cards are expected to hit a record $3.6 billion this year, estimates Aite Group, a financial services research firm, from $1.7 billion in 2011. Banks that issue credit cards currently cover these charges. About 10% of U.S. small businesses were victims of payment fraud, including the type of credit-card fraud the switch aims to prevent, in 2013.

Many small businesses aren't switching, mainly because they don't know about the shift or don't see any payoff from the new systems, which are slightly slower. Nearly two-thirds of companies with 500 or fewer employees say they aren't ready for the October switch versus 44% of larger merchants, with more than 1,000 employees, according to a survey of 579 businesses to be released later this month by the Ponemon Institute, a research firm.

Even after the shift, small businesses may not be held responsible for some small purchases made with counterfeit cards, said Carolyn Balfany, a senior vice president with MasterCard Inc., noting that card issuers often don't pass on liability for high-volume, low-risk transactions where merchants aim to keep lines moving, such as fast food and cups of coffee.

The switch-over won't solve all payment fraud. In the U.K., losses due to counterfeit cards fell by 56% between 2005 and 2013, after chip-enabled cards were rolled out, according to Aite Group, but online fraud jumped by 64%. wsj.com

Manager of Omni-Channel Fraud - position posted by Dick's Sporting Goods - The 'Omni' word now showing up in LP jobs This position is responsible for managing the company's theft and fraud strategy from a national omni channel perspective. The Manager of Ecommerce Fraud will focus on external cyber theft and organized external theft activity. This focus will be demonstrated through the initiation and follow-up of external ecommerce fraud investigations, along with management and skill development of the LP Ecommerce Analyst Team at the Store Support Center. This manager will work closely with the Loss Prevention Investigations Team, Ecommerce Operations and external ecommerce monitoring services (Cyber Source/Manhattan/etc.) dickssportinggoods.jobs

Insider threats: Some telltale signs that could tip off CSOs and their teams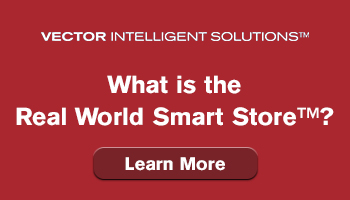 Vendor Spotlight

The Perfect Answer to An Imperfect World

Cam Connections, Inc. a division of Protection 1 has been providing loss prevention solutions to regional and national retail organizations since our inception. CCI recognizes that your security needs are unique and require a personalized touch; security solutions which are carefully planned and executed, not forced. Our depth of experience with electronic security systems in retail loss prevention applications, makes us a solid choice to help you protect your business from loss.

We have experience in various systems including:

●
Analog and IP Video Surveillance Systems
●
Video Analytics
●
Intrusion and Fire Alarm Systems
●
Integration to Electronic Article Surveillance Systems
●
Access Control Systems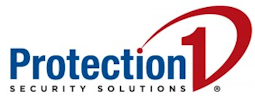 CCI is a custom systems provider, not a manufacturer. We are free to select the most appropriate products available in the marketplace and, thereby, we can offer you the highest quality security solutions that demonstrate exceptional value. We partner with each client in performing a comprehensive facilities, financial, human, and overall security risk assessment. Our team of dedicated professionals then design, install, and service electronic security systems that are custom tailored to fulfill each individual client's needs.

CAM CONNECTIONS, INC. a division of Protection 1
3970 S. Pipkin Road - Lakeland, FL 33811-1422
Tel. 863.583.3343 - Fax. 863.583.3349 - Toll Free. 888.544.1085
www.camconn.com

Press Release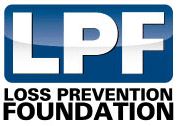 Thirteen Sears Holdings Asset & Protection Associates Receive LPC Certification Scholarships
to Support Career Advancement
Matthews, NC (September 3rd, 2015)
-Sears Holdings, in partnership with the T
he Loss Prevention Foundation
(LPF) today awarded 13 Sears Holdings Asset & Profit Protection Associates
scholarships
designed to support their career advancement and personal development while working at SHMC. Sears Holdings takes great pleasure in every opportunity to invest in the development of their teams.
SHMC awarded the scholarships for certification-review courses and the final LPCertified (LPC) examination which will earn them a widely-recognized certification within the loss prevention industry.
Scott Glenn, Vice President and CSO noted: "It is a tremendous honor to be able to invest in the future leaders of our industry. The Associates selected for these scholarships are the future of our organization and I am proud of each of them".
Congratulations to the following recipients of the LPCertified (LPC) Scholarships:
● Brett Graddy - Market Manager, Asset Protection
● David Rivera - Asset Protection Associate
● Deborah Camou - Asset Protection Manager
● Duane Smith - Asset Protection Manager
● Dustin Savely - Asset Protection Manager
● James Weston Pate - Zone Manager, Asset Protection
● Jason Kinder - Asset Protection Manager
● Jim Perillo - Regional Manager, Asset Protection
● John Smithson - Manager, AP Analytics
● Kevin Schmitz - Area Manager, Asset Protection
● Rocco Speziale - National Manager, AP Learning & Development
● Mark Ingalsbe - National Manager, AP Learning & Development
● Anthony Siragusa - Asset Protection Associate
About the Loss Prevention Foundation:

The Loss Prevention Foundation is a not-for-profit organization founded in 2006, by industry-leading professionals to serve the loss prevention and asset protection industry. Their mission is to advance the loss prevention profession by providing relevant, convenient and challenging educational resources. LPF is responsible for administering the industry's two-tiered certification program, the LPQualified (LPQ) and LPCertified (LPC), on-line educational resources and the loss prevention professional membership program. In addition, LPF is focused on driving more talent to the industry from colleges, universities, military and law enforcement through its Academic Retail Partnership Program and its Hire-A-Vet Program. For further information, visit http://www.losspreventionfoundation.org.




Retail Fraud - New York
Sept. 24th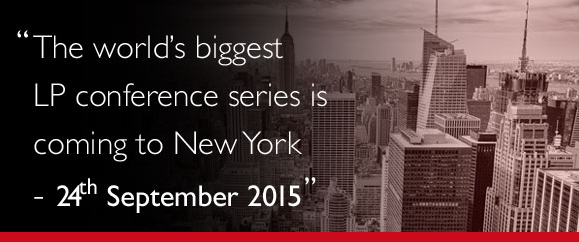 Make sure to register for your FREE VIP Delegate pass today

Designed to give US retailers easy access to international expertise in the business of loss prevention, Retail Fraud – New York launches this September at the New York Marriott Downtown.

With a 14 year history of working at the pinnacle of risk and loss prevention, Retail Fraud is now the biggest and most successful conference series in the world, covering more regions and attended by more LP executives than any other. The reason..?

Retail Fraud – New York features:
● Free VIP "Access All Areas" Delegate passes for all executives with business risk and loss prevention as part of their remit
● Outstanding speaker presentations, with real life case studies and best practice recommendations, from experienced experts drawn from both the US and around the world
● Roundtables and workshops where executives can discuss specific threats and draw on the practical experience of experts
● An excellent, free, hot lunch
● Practical, tried and tested solutions to emerging problems in the region and around the world
● Superb networking opportunities with colleagues and the wider LP community
● The latest technology and service innovations offered by a hand-picked selection of cutting edge LP suppliers
● Restricted vendor access – you will not be inundated with unwanted sales approaches from other delegates
● Free refreshments throughout the day
Who should attend?

As risk evolves across multiple channels so has the need to establish risk and loss prevention systems. The business of loss prevention is no longer the exclusive domain of the LP department. Effective LP increasingly requires a multi-departmental approach. Our agendas are created to provide valuable information for senior executives with the following remits:
● Loss Prevention and Asset Protection

● Cybercrime Prevention
● Travel Security
● Risk Management
● Business Continuity
● Operations
● Logistics
● Finance/Treasury
● Human Resources
● Information Technology
So be sure to register yourself and your colleagues TODAY.

Register for your FREE VIP "Access All Areas" Delegate passes.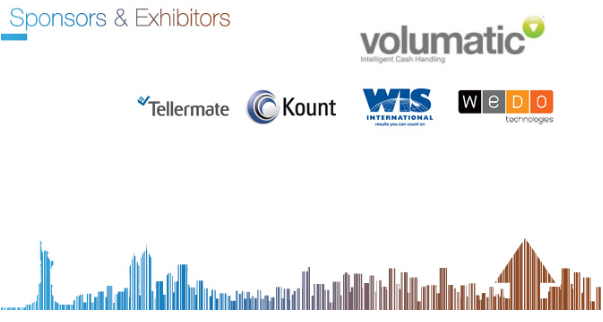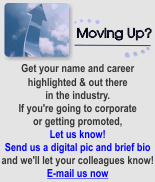 Building Partnerships for a Safe Customer & Associate Experience

Mark Stinde, VP of AP, 7-Eleven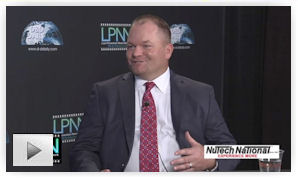 After joining 7-Eleven in 2010, Mark Stinde, VP of Asset Protection, and his team helped revamp 7-Eleven's AP effort with a specific program aimed at reducing armed robberies in stores. This included adding 35 new investigators, building an effective law enforcement collaboration tool and deploying digital video systems and remote monitoring to over 8,700 locations in North America. Learn how these initiatives and others helped 7-Eleven increase case resolutions, improve franchisee engagement and successfully monitor and manage the recent Baltimore riots.
---
Co-MCs Joe LaRocca and Amber Bradley tell us what's still to come in the final sessions on the agenda from "Live in Long Beach," our marathon broadcast filmed live at NRF Protect 2015.
Solution Providers, have a video or commercial you want to publish? Contact us.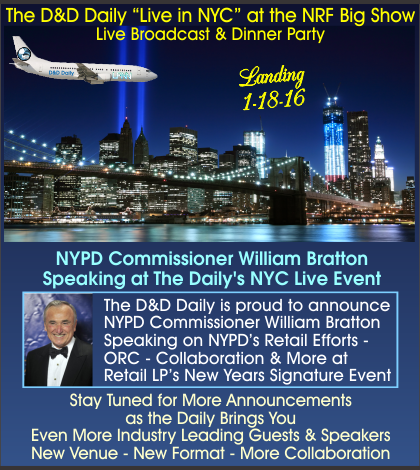 e-commerce

Sponsored by The Zellman Group
PayPal Launches Quick & Easy Millennial-Friendly Payment Service On Tuesday, PayPal announced a new service called PayPal.me, designed to add some modern functionality to its old-by-Internet-standards payment platform. The new offering takes a page from Venmo, the mobile payment app popular with millennials that PayPal acquired last year. PayPal.me looks to bridge the gap between ultra-casual Venmo and old-fashioned PayPal by making it extremely easy for users to request money without using a mobile app or logging into PayPal's website. PayPal.me caters to slightly more mature users by having them directly send the request themselves from their own email or phone number. It also requires the person completing the link to remember the nature and amount of the debt in question, though a person could request a specific amount by sharing a link with a number at the end, separated by a slash. "Paypal.me/barackobama/25" for example. But the link isn't specific to the person, and the service doesn't even know if a request has been sent. A person's PayPal.me address is nothing more than a dropbox. time.com

Online shoppers still harbor security concerns
A sense of security takes top priority for nearly one quarter of shoppers polled, when evaluating whether to purchase goods from a retailer online, according to a new global survey of 3,500 customers conducted. For one-quarter of online shoppers polled, seeing payment authentication and digital certificate logos displayed prominently on a retail site's homepage is the single most reassuring element in the purchasing process. Forty-six per cent of consumers globally admit this would help address their concerns. Shoppers also want security transparency around just how retailers store personal and payment details. Thirty-one per cent of shoppers worldwide said they do not wish for a retail website to store their payment details. enterpriseinnovation.net

E-commerce gets real with patent 8,788,445
In what appears to be a victory over Internet bots that troll web sites and distort user data, Certona said its newest patent, U.S. Patent No. 8,788,445, titled, "System and Method for Quantifying and Detecting Non-Normative Behavior," will help retailers offer a better e-commerce experience. Certona said its patented technology addresses the critical need to combat Internet bot activity by weeding out irregular Web and mobile traffic, indicated by structurally repetitive behavior and confusion from site navigation and path analysis. Retailers can then automatically capture, flag and sequester irregular activity from certain segments; thereby maintaining a high fidelity in the data used to personalize a brand's customer experiences. retailingtoday.com

Neiman Marcus makes mobile shopping a snap

Chipotle testing mobile ordering, delivery on college campuses

"Fraud is not a person - it is a dynamic grouping of statistics that deviate from the norm."
Stuart B. Levine, CFI, CFCI
CEO, The Zellman Group & Zelligent

ORC News
Sponsored by NEDAP
White Plains, NY: Federal Agents bust Cargo Thieves- 1,200 Apple Computers stolen, valued at over $1M Four men, including three from Yorktown Heights, have been charged with participating in a scheme to steal, transport and sell a shipment of 1,200 Apple MacBook Air laptops worth over $1 million and selling them for cash. The units are worth about $1,000 each and the crooks were selling them for $500 to $800. Federal Pprosecutors said on Wednesday, they knew the stolen truck story did not add up. Anton Saljanin and his brother drove a truck from Yorktown Heights to a technology company in Massachusetts to pick up a shipment of roughly 1,200 Apple computers. The computers were being shipped to two public high schools in New Jersey. The men drove the truck to the home of a long-time friend, Ujka Vulaj where it is alleged the computers were off-loaded. A fourth man, Carlos Caceres and Vulaj allegedly sold the computers illegally. nytimes.com

Miami, FL: Seven Arrested In Credit Card Fraud Busts; believe to be making $20-30,000 per week Undercover detectives arrested seven people in connection with a credit card fraud ring during two overnight raids. A husband and wife were taken into custody at a home in southwest Miami-Dade. Detectives say they found 65 stolen credit cards, $5,000 dollars in cash and a gun. "We have over 60 to 65 counterfeit credit cards here, those are 60 to 65 victims that their identity was stolen or their credit card information was stolen and it's being used by these individuals to go out and make purchases," said Detective Marcos Rodriguez. Earlier in the night, police arrested five other people at a home in Westchester, where they recovered dozens of credit cards, cash and merchandise. Police believe they were using the stolen cards to buy merchandise and re-sell it at a fraction of the cost. Detectives believe the group was making about $20 to $30-thousand dollars a week. cbslocal.com
Grapevine, TX: Fake Walmart employee walks out of Grapevine store with big-screen TVs A thief masquerading as a Walmart employee walked out of Grapevine store last month with four big-screen TVs. Police are asking for help catching the man who stole the Samsung televisions Aug. 8. Wearing a vest and employee badge, the suspect went straight to the stockroom, loaded up a hand truck with thousands of dollars worth of smart TVs and walked out to an SUV and an accomplice waiting outside. "He knows what he's going after," Grapevine police Sgt. Robert Eberling said. "He pretty much committed the identical offense" at a Walmart in Bedford a week later. In fact, Eberling says, the department has heard from a number of other agencies around North Texas who have seen similar thefts. dallasnews.com
Greenfield, WI: Burglar with Axe makes off with $5,000 worth of electronics; suspect in multiple burglaries Police said he would break in late at night, wielding a yard tool. Surveillance video shows a burglar breaking into the Greenfield Target store in May. He put down a sheet for his loot, then raised his axe to the iPad case. Police said he got more than $5,000 worth of electronics. Weeks later, Target security was ready. They were watching cameras at corporate headquarters when they spotted a burglar inside the Menomonee Falls Target. Target security called police, who arrested Quinton Murry, 24, as he left the scene. They said they found six iPads and one Xbox in his car. It turns out this wasn't Murry's first trip to Target. Court records show Murry had just gotten out of prison after serving four years for using yard tools to break in to Target stores to steal electronics, including the Brown Deer store near his home, which he hit three times. wisn.com
Syracuse, NY: Macy's shoplifter charged with $1,600 Robbery for threats he was armed A man was arrested after police say he robbed Macy's at Destiny USA and when confronted by store security, told them he was armed. Around 1:55 p.m. Friday, Robert A. Bey Jr., 23, stole eight North Face jackets, valued at $1,600, from Macy's. After Bey exited the store with the jackets, Macy's Asset Protection Detectives confronted him. In response, Bey yelled at them, said he had a gun and threatened force. He then fled on foot. He was later arrested in the mall and charged with third-degree robbery and fourth-degree grand larceny, both felonies. syracuse.com

Woodbine, NJ: New Jersey State Police recover $1,700 in Baby Formula Destiny Parker, 23, and Shaw'nae Still, 19, both of Vineland, were charged with shoplifting/ attempted shoplifting, the Acme Markets in Upper Township on two separate occasions. Total goods allegedly stolen were approximately $1,700 in baby formula. Both subjects were also found to have active warrants for their arrest and were processed and relayed to the respective police departments for processing on the warrants. shorenewstoday.com

Woodcliff Lake, NJ: Victoria's Secret hit for over $1,000 in merchandise; 2 thefts in 10 days Police were dispatched to a Chestnut Ridge Road business before 10 a.m. on a report of a theft. A store employee from Victoria's Secret told police that over $500 of merchandise was stolen the night before from a floor display, a large area of which an employee noticed was empty. The employee told police that the bras taken were all the small size, and similar to an unreported theft that occurred at the store 10 days before. That theft was not reported because it was under the $500 threshold for company policy for reporting a theft. northjersey.com

Moultrie, GA: Police seeking suspect in Grab and Run from Walmart Cameras catch him walking out of the store with a pressure washer and welders. Loss Prevention officers chase after the man who leaves the items and runs to get inside the car. walb.com

Roxboro, N.C.: Credit card fraudsters hitting Walmart for gift cards - iPhones
Do you have an ORC case to share?
Share your ORC news and help the industry grow

Retail Crime News

Sponsored by Security Resources
Shelton, CT: 3 guns stolen in smash-and-grab burglary Someone smashed their way into a Shelton gun store early Wednesday and made off with three semi- auto handguns. The suspect threw a brick through the front glass door to get into Valley Firearms, around 4:30 a.m., police spokesman Detective Richard Bango said in a press release. wtnh.com
Lincoln Park, MI: Two men use fake credit card for $1,300 in Gift Cards at Wendy's Lincoln Park police are asking for the public's help identifying two men wanted in connection to credit card fraud at Wendy's. Two men told the employee who sold them gift cards that they were both basketball coaches and their team had just won the championship, so each of their 18 players were being rewarded with $100 Wendy's gift cards. Only 13 gift cards were available for purchase. The men reportedly used a Mastercard credit card to pay for the 13 gift cards in two $500 increments and one $300 increment. Wendy's management later told detectives that the man had valid identification and a signature that matched the name and signature on the credit card. thenewsherald.com

Longview, TX: Two Shoplifters arrested for Robbery after fight with Home Depot Loss Prevention Two suspects in a Longview robbery have been arrested after attacking store employees with various items, including a steel pipe. Gary L. Nelson, 47, of Longview, and Bobby Ervin Nickoles, 43, of Longview, were charged with robbery in connection with the incident. When officers arrived, store employees told police that a man, later identified as Nelson, had taken a large amount of items from the store. When he attempted to leave, a loss prevention associate confronted him, and Nelson struck the employee with a tube of caulking. A fight ensued, police say, and a second male, identified as Nickoles, 43, got out of a vehicle and struck another employee. He then ran back to the car and attempted to leave. However, Nelson was still fighting with employees and police say Nickoles then got out of his car and threatened employees with a steel pipe. news-journal.com

Philadelphia, PA: 'I Need The Money More Than You Do': Armed Man to an Advanced Auto Parts Employee Those are the desperate words police say an armed man uttered during the robbery of an auto parts store in Philadelphia. The incident happened about 8:50 p.m. on August 14 at the Advanced Auto Parts store located at 2210 Island Avenue. Investigators say the suspect entered the store, pulled out a handgun from his waistband and told an employee to "open the register." The employee then walked with the suspect to the back of the store where a second employee was counting money. The suspect said to the employees "I need the money more than you do" and took $2,500 from the desk and drawer. nbcphiladelphia.com
Jacksonville, FL: Customer stops attempted Walgreens robbery A Navy veteran stopped a man from robbing a Walgreens on Normandy Boulevard at Memorial Park Road early Thursday morning. The Jacksonville Sheriff's Office reported that the man told a store clerk that he had a gun. That's when a customer took action. "He noticed something was kinda strange about the person. Moved to the side and the suspect had his hands inside his pockets. The suspect told the clerk he had a gun and wanted money. At that point, he and the customer got into a scuffle," said Lt. Terrance James. "Because he believed he had a gun, (the customer) pulled out a pocket knife and stabbed him." The man held the suspect until police arrived, then the suspect was transported to a hospital and treated for superficial stab wound. news4jax.com

Monroe, NC: Police looking for person who backed stolen car into two stores Police say the driver backed the car into the stores around to break and enter into them. The Page Plus store on Franklin Street was one of the stores broken into around 4:19 Wednesday. This is the third time in three months thieves broke into his cellphone store. Raceway #7 on Lancaster Avenue, was reportedly broken into 8 minutes later at 4:27 a.m. The cash register was taken from that store. wbtv.com
Queens, N.Y.: 4 Skimmers found at ATM's in Queens

Albany, N.Y.: Man gets 2 years for credit card skimming

Paris, TN: Subway Manager stole $11,000, used Alias for 25 years, AWOL from the US Navy

Olathe, KS: Woman arrested for getting high on canned air at Walmart

Egg Harbor, NJ: Police searching for suspect passing Counterfeit Cash at Forman Mills


Duluth, MN: Man turns in ex-wife wanted on robbery spree, got away with cash and donuts

Univ. of Southern Calf: Man charged in connection with 1994 theft of OJ Simpson's Heisman Trophy

Robberies and Burglaries
● Ace Hardware – Richmond, KY - Robbery
● Advanced Auto Parts – Philadelphia, PA – Armed Robbery
● AT&T – El Cerrito, CA – Robbery
● BlahZeaBlah – Greensboro, NC – Armed Robbery/ Shooting
● Cadott Miller Pharmacy - Cadott, WI – Armed Robbery
● Casey's General – Joplin, MO – Robbery
● CVS – Virginia Beach, VA – Armed Robbery/ 2 arrested
● CVS – DeKalb, GA – Armed Robbery/ Customer shot
● Dollar General – LaGrange, GA – Armed Robbery
● Dollar General – Daytona Beach, FL – Armed Robbery
● Dollar General – Grand Rapids, MI – Armed Robbery
● Dollar General – Horry Co, SC - Robbery
● Homewood Depot – Horry Co, SC - Armed Robbery
● Kangaroo Express – Spring Lake, NC – Armed Robbery
● Kum & Go – Springfield, MO – Armed Robbery
● Kwik Shop – Bellevue, NE – Armed Robbery
● Raceway – Monroe, NC - Burglary
● Rifle Gear Firearms – Fountain Valley, CA – Burglary/ 2nd this week
● The Page Plus – Monroe, NC – Burglary
● Verizon – Lafayette, TN – Burglary
● Walgreens – Grand Rapids, MI – Armed Robbery
● Walgreens – Jacksonville, FL – Armed Robbery
● Zoomerz – Kingsport, TN – ATM/ Employee Theft
● 7-Eleven – Waynesboro, VA – Armed Robbery/ 3 Charged
● 7-Eleven – Merriam, KS – Armed Robbery/ Clerk shot
● 7-Eleven – Brooklyn, MD – Armed Robbery


Featured Job Listings
Sponsored by NuTech National
Feature Your Job Here For 30 Days -
70% Aren't On the Boards
VP of Sales/Client Relations
More details coming soon
Confidential - Retained Search
Nationwide
Gus Downing
LP Director
Wireless Advocate
Seattle, WA
Wireless Advocate
Dir Safety AP Solutions
Walgreens
Deerfield, IL
Walgreens
Dir of AP, Global Ecommerce
Ralph Lauren
Greensboro, NC
Ralph Lauren
Dir AP
Saks Fifth Ave

New York, NY
Saks Fifth Ave


Territory LP Dir.
Burlington Stores
Los Angeles, CA
Burlington Stores
Dir. of Security/LP
Estee Lauder
Los Angeles, CA
Estee Lauder
Director of LP
Pacific Sunwear
Anaheim, CA
Pacific Sunwear
VP Supply Chain, LP & Safety
Ross Stores
Ft. Mill, SC
Ross Stores
Sales Representative
NuTech National
Maitland, FL
NuTech National

Limited Time Only - Post Your Multi-Unit LP jobs for FREE - Learn More Here
Daily Job Alerts


Appearing One Day Only
View our Internet Jobs Archives here
Retail AP & Safety Sr Specialist
Cabela's
LaVista, NE
Cabela's
LP Lead Specialist
Marshalls
Philadelphia, PA
TJX Companies
AP Manager
BJ's Wholesale Club
Fairfax, VA
BJ's Wholesale Club
ETL Assets Protection
Target
Chico, CA
Target
LP Dist. Mgr
CVS Health
Waverly, NY
CVS Health
LP Manager
JCPenney
Rockaway, NJ
JCPenney
LP Manager
JCPenney
Portland, OR
JCPenney
LP Manager
Herberger's
Bismarck, ND
The Bon Ton Stores
Dept Mgr LP & Safety
Lowe's
Visalia, CA
Lowe's
District AP Training Mgr
Macy's
New York, NY
Macy's
LP Manager Hrly
Sears
Middletown, NY
Sears Holdings Corp
LP Manager Hrly
Kmart
Feasterville, PA
Sears Holdings Corp
Multi Unit LP Mgr
Kmart
West St Paul, MN
Sears Holdings Corp
LP Manager
Sears
Brandon, FL
Sears Holdings Corp
LP Manager Hrly
Sears
Midland, TX
Sears Holdings Corp
Multi Unit LP Mgr
Sears
Altamonte Springs, FL
Sears Holdings Corp
AP Manager
Sam's Club
Long Beach, CA
Wal-Mart
AP Manager in Training
Walmart
Dixon, CA
Wal-Mart
AP Manager in Training
Walmart
Vero Beach, FL
Wal-Mart
AP Manager in Training
Walmart
Dalton, GA
Wal-Mart
AP Manager in Training
Walmart
Dinuba, CA
Wal-Mart
Territory LP Mgr
Nike
New York, NY
Nike



Home of the Industry's Original
On the Move

| | |
| --- | --- |
| | Peter Mola was promoted to District Director - Back of House Operations for Macy's. |
| | Kennarios Kirk was named Assets Protection District Manager for Rite Aid. |
| | Tom Zimmerman was promoted to Sr. Investigator for DSW Inc. |
Post Your New Job or Promotion!
See all the Industry Movement


Your Career
Sponsor this section of the Daily
52 Simple Ways to Be Your Best Every Week Every day that you go to work, you should focus on bringing your A-game and being the best version of yourself. If you like what you're doing, use these 52 ways to excel at work every week. Put your heart into it

Everything that Happens In Your Life Is a Gift - Even Failure When we encounter setbacks or failure, we're all too ready to focus on the negative that came from it. Instead, failure is what drives us to change. Find the gift inside your failure

The Only Path to Breakthrough Success
We stick with realistic plans because there is some certainty of finding success. The problem with this is that it won't lead to growth or be a game-changing move. Use these tips to step outside the box. Look to the future

The Well-Kept Secret to Inspiration
When we are young, we possess a wonder and curiosity for everything and we ask questions about everything. This curiosity eventually fades but it could be the key to unlocking inspiration when we need it. Remember why you care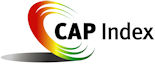 Tip of the Day
Sponsored by Vector Security
Interacting in large networking groups can be very challenging even for the most seasoned of executives. The speed, the number of people, and the amount of information shared can be overwhelming. However, the one basic principal you can rely on is keep it simple, one person at a time and focus on that person both mentally and visually. Slow it down in your head and make sure you communicate clearly and sincerely regardless of the background you have with anyone or any group. Because at the end of the day you're all part of the same industry, the same community, and everyone has the same objective: to help develop and represent the industry as professionals.

Just a Thought,
Gus





Upcoming Events
---
Recruiting?
Get your job e-mailed to everyone... everyday
Post on our Featured Jobs Board!
Reach your target audience in 2015 every day!
Request our 2015 Media Kit
update account / change e-mail
unsubscribe FEEDBACK
www.downing-downing.com

Advertise With The D&D Daily




36615 Vine Street, Suite 103
Willoughby, OH 44094
440.942.0671
copyright 2009-2019
all rights reserved globally