The D&D Daily Mobile Edition
September 4,

2015



The LP Industry's #1 News Source - Informing, Educating and Instilling a sense of community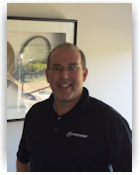 Mike Nagyhazy was promoted to Senior Director, Loss Prevention for 24 Hour Fitness. Mike has been with 24 Hour Fitness for the past year and started as their Director of Loss Prevention. His thirteen plus years in the loss prevention industry include working for such retailers as Harbor Freight Tools as Director of Loss Prevention and Sr. Manager, Supply Chain, Loss Prevention and Inventory Control, and Mervyn's as Regional LP Manager, District LP Manager and Manager, Corporate and DC Loss Prevention. Mike has been the author of our most recent Op/Ed series "Roadmap for LP Executives" which can be viewed here. Congratulations and best of luck Mike!

News Brief
Sponsored by WG Security Products, Inc.
LPRC LUNCHES FRAUD TASK FORCE
We would like to introduce the new Fraud Task Force. This will be a group centered around emerging or existing fraud issues that all retailers are facing and sharing information (or coming up with new ideas) to help solve these issues. Our first call will be held September 9th from 1-2 (CST). The main purpose of the call will be to introduce everyone and talk through specific goals we want to tackle by year end. Since that is quickly approaching we want to keep our goals simple and applicable to all in the group. In order for the group to be successful we need a wide variety of retailers and would like the company representatives to be energized by solving fraud issues. The commitment of the group is to join a monthly call and be engaged in the conversations. There may be times we ask for data or information but the workload should be minimal and the benefits should impact your day to day business. The group will be led by:
CJ Rhein, Target
Sean O'Brien, Target
Tom Meehan, Bloomingdale's

Businesses face fines for credit checks, starting yesterday in NYC A new law banning employers from checking job applicants' credit scores took effect yesterday, with the city promising aggressive enforcement. Under a law signed by Mayor Bill de Blasio last May, most employers in the city are now prohibited from running credit checks on job applicants. Supporters say the new rule will help prevent discrimination against job seekers with checkered financial histories, while some businesses have complained about government interference in the hiring process.

Unlike with the paid-sick-leave law and other mandates, employers were given no grace period before fines kick in. And since it is embedded in the city's human-rights law, spurned job applicants can sue business owners. Violators can be fined up to $250,000. The Partnership for New York City persuaded the City Council to include some exemptions from the rule, including for applicants for jobs involving law enforcement, computer security, national security or trade secrets, as well as executives with authority over sums of $10,000 or more. crainsnewyork.com

Retail Job Cuts Up 90% YoY
The retail sector saw the heaviest job cutting in August, with 9,601 planned layoffs reported during the month. Most of those were related to the bankruptcy of East coast supermarket chain A&P, which is closing more than 100 stores and laying off a reported 8,500 workers by Thanksgiving. The retail sector has announced 57,363 job cuts so far this year, which is 90% over the 30,109 job cuts announced by this point in 2014.

U.S. employers continue to downsize, though workforces got a bit of a reprieve in August from the month before, according to a report released Thursday by Chicago outplacement consultancy firm Challenger, Gray & Christmas.

Employers in the U.S. announced plans to shed 41,186 workers from payrolls last month, a 61% decline from the 105,696 layoffs in July, the report said. The July figure was the highest since September 2011, when monthly job cuts reached 115,730.

Overall, job cuts so far in 2015 are 31% higher than in the first eight months of 2014, with employers announcing 434,554 job cuts to date this year. With monthly totals averaging 54,319, 2015 job cuts are on track to exceed 650,000 for the year, which would be the highest year-end tally since 2009's total of 1,272,030.

"Overall, retail is relatively healthy, but we have seen some big layoffs this year, particularly from long-time players that simply have not been able to keep up with changing consumer trends." Editor's Note: While online recruiting continues to grow in usage the fact is retail jobs aren't growing as evidenced in this article published yesterday on cfo.com. cfo.com

Protecting the pope will be a 'massive operation' in three cities - Will it impact retailers? NYPD officials address the challenge of maintaining security during the Holy Father's visit to New York. On Sept. 25th. Pope Francis is to address world leaders at the United Nations, preside over a service at the 9/11 memorial, do a procession through Central Park and celebrate Mass at Madison Square Garden combined with the popular pope's habit of going off-script and mixing with crowds, has created an "unprecedented challenge" for law enforcement, New York Police Commissioner William Bratton said.
Mr. Bratton isn't alone in his concerns about protecting the pontiff and the throngs expected to turn out to greet him. Officials in Washington, D.C., and Philadelphia, the pope's other stops, have their own worries.

The U.S. Secret Service, working with the FBI and local authorities, has spent months coordinating the massive security effort. Secret Service officials have met multiple times with Vatican security officials both in Washington and in Rome to learn more about how the pope interacts with crowds. Francis travels with his own security detail and his Popemobile, the bulletproof vehicle he once called a "sardine can" that walls him off from people.

The 35,000-officer New York Police Department, the nation's largest, has the manpower to flood large events with thousands of officers, many in plainclothes, to control crowds and deter trouble. It also deploys specialized counterterrorism units trained to detect potential explosive, chemical and other threats.

Authorities have reported no specific threats related to the pontiff's U.S. visit. But the trip comes with a backdrop of mounting worries about homegrown terrorism and mass shootings, and the history of the 1981 assassination attempt on another popular pope, John Paul II. crainsnewyork.com

ACLU asks DOJ to withhold funds for LAPD body cams The Justice Department said funding would be contingent on good policies, and requiring applicants to "demonstrate a commitment and adherence to a strong BWC (Body Warn Camera) Policy Framework. The ACLU wrote that the LAPD policy doesn't meet that criteria and instead clouds transparency and "threatens to taint the integrity of investigations" because it withholds video from the public and requires "officers to review video before making statements in use of force and misconduct investigations." The policy also fails "to include protections against the use of body cameras as general surveillance tools." scmagazine.com

Fans Awaken for 'Force Friday' More than 3,000 retail locations in the U.S. opened at midnight to celebrate new 'Star Wars: The Force Awakens' products Today, merchandise inspired by the highly anticipated new movie Star Wars: The Force Awakens launched at retailers around the globe as 'Force Friday' officially got underway. Hot off the heels of the 18+ hour global live unboxing event on YouTube where highlights of the new product range were officially unveiled, the celebration continued as more than 3,000 retail locations in the U.S. opened their doors at midnight for fans to be among the first to discover new Star Wars products. businesswire.com

Star Wars' Fans Flock to Midnight Store Openings for New Toys Disney, which owns the licensing rights to "Star Wars: The Force Awakens," has forced retailers and toymakers to keep a tight lid on many of the products tied to the film, which comes out in December. The secrecy could help build anticipation in fans like Mr. Stine so that they would flock to midnight openings around the United States at retailers including Toys "R" Us, Walmart and Target. Other retailers, like Petco, opted to keep their doors closed and sell their Star Wars merchandise online at midnight instead.
Force Friday," as the early-morning openings have been called, were part of a big marketing push around the globe. A YouTube channel dedicated to watching people unwrap "Star Wars" products live had reached about half a million hits by the early morning, and features streams from as far away as Australia. nytimes.com

Supermarket Wars: Haggen vs. Albertsons Part Two - What a retail story This war will be played out in the headlines and it will stretch far beyond the West Coast much as the Whole Foods overcharging investigation in New York City received national coverage. It does not help the chains that the United Food and Commercial Workers Local 770 of Los Angeles is accusing them of fraud, misrepresentation and contract violation in their own lawsuit – and expect to see placard carrying disgruntled ex-workers in parking lots, in front of stores and in the news.

The Haggen lawsuit cites that Albertsons put expired items on shelves for sale and failed to perform routine maintenance creating unsafe food safety conditions – both actions, again if true, are major concerns for shoppers. We are used to "corporate takeover dramas" but when actions may have an affect on shoppers' health and wellness the rules change dramatically. Read the full article for how two retailers are fighting with one fighting to the death. forbes.com

Gap Inc.'s comparable sales for August 2015 were down 2 percent Gap Global: negative 8 percent versus negative 6 percent last year. ● Banana Republic Global: negative 11 percent versus negative 2 percent last year. Old Navy Global: positive 6 percent versus positive 2 percent last year. businesswire.com


Quarterly Same Store Sales Results
Costco Q4 U.S. comp's up 2%, international comp's down 9% with net sales up 3%
Sears Hometown and Outlet Stores Q2 comp's down 1.4% with net sales down 3%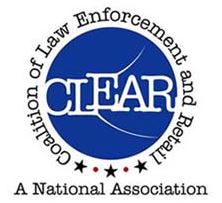 Sixth Annual C.L.E.A.R. Training Conference
Coming Oct. 11-15 - Register today!
The Coalition of Law Enforcement and Retail (C.L.E.A.R.), would like to invite you to our upcoming 6th annual training conference. This year's conference will be held at the Baltimore Marriott Inner Harbor at Camden Yards, on October 11-15, 2015. We are offering one free registration for each 5 paid attendees from the same company or agency. C.L.E.A.R. is made up of law enforcement and retail loss prevention professionals, who are dedicated to creating partnerships to combat this international problem, and has no paid staff. Be sure to get your room reservations by September 20th, to insure you get the conference rate.

Training topics include:

● Mobile Surveillance
● Law Enforcement & Loss Prevention Case Preparation for Successful Prosecution
● Gift Card Fraud
● Credit Card Fraud
● Case Study - Wicklander-Zulawski
● Building an ORCA
● Civil Unrest Preparation and Retail Business Recovery
● Current Trends in ORC - Panel Discussion
● Jewelers Security Alliance
● Legislative Update
● National Perspective to the ORC Problem and Response - Gus Downing
● The Loss Prevention Foundation - Gene Smith
● Rental Car Security Group Partnerships
● Robbery Prevention and Response

For full agenda details and registration information, go to: www.clearusa.org

The Coalition of Law Enforcement and Retail was formed in November 2008 by a group of Law Enforcement and Retail Loss Prevention professionals that saw the need for the formation of a partnership.

If you have questions, please feel free to contact Curt Crum at 208-570-6232, or Mitzi Perry at 727-893-7592. You can also visit the C.L.E.A.R. website at www.clearusa.org.

In observance of Labor Day, the Daily will not be publishing on Monday, Sept. 7.

We will resume publishing Tuesday. Enjoy your holiday weekend!

All the news - One place - One Source - One Time
The D&D Daily respects your time
& doesn't filter retail's reality

Report Your News!
(content subject to approval)


PayPal News

2 people from Minetto convicted of stealing over $200,000 from veteran
The PayPal Global Asset Protection Investigations team assisted the New York State Police in a case where David Tetro, Jr. and Morgan Tetro (formerly Burnell), stole over $200,000 from an 85-year-old U.S. Air Force veteran and used the money to fund personal expenses, including over $140,000 of gambling losses at Turning Stone Casino. Following a four-week trial in Oswego County Court, the jury convicted both defendants on all counts, including grand larceny in the second degree. They face up to 20 years in prison.

For further information on PayPal GAP Team, email inquiries to lawenforcement@paypal.com.


LinkedIn-based intelligence gathering campaign targets the security industry For the past several weeks an intelligence-gathering campaign has been using fake LinkedIn recruiter profiles to map out the professional networks of IT security experts, researchers from F-Secure have discovered.

LinkedIn can be a great tool to establish new professional relationships and discover job opportunities. However, accepting connection requests from unknown people is a double-edged sword that can put both employees and the companies they work for at risk.

There are multiple cases where attackers have used fake LinkedIn profiles to gather sensitive information about organizations and their employees. Knowing who is the manager of a particular department in a company or who is a member of the organization's IT staff can be very useful in planning targeted attacks.

In 2012, a team of security experts created a LinkedIn profile for a fake new female hire at a U.S. government agency as part of a sanctioned test. By befriending multiple employees and establishing relationships, the team raised the credibility of their fake identity and eventually gained enough information to launch a successful attack against the organization's IT security manager, who did not even have a LinkedIn or other social media account.

The suspicious LinkedIn recruiting campaign that targets security researchers was first mentioned on Twitter on Aug. 18 by Yonathan Klijnsma, a threat intelligence analyst at Dutch security firm Fox-IT.

Researchers from Finnish antivirus firm F-Secure decided to look into it after some of the company's own staff were targeted. They published their findings in a blog post Thursday. cio.com

Almost 70% retailers admit to losing important data The extent of data breaches in the retail sector has been unravelled by a survey that reveals almost 70 per cent have lost important data and almost one half knew someone whose computer had been hacked. The Crown Records Management/Censuswide Survey of IT decision makers at UK companies with more than 200 employees revealed some shocking results as companies battle to keep information safe. Almost 70 per cent of IT decision makers in the retail sector said their company had lost important data. 15 per cent had done so between four and six times – and 8 per cent between 10 and 12 times. 22 per cent reported their company had suffered a hack. Almost one half knew someone whose computer had been hacked – the highest across all sectors. Overall the figures are worrying but not surprising – although hacking is big news we estimate 80 per cent of data breaches come from human error. retailfraud.com

Why technology is the linchpin of the omni-channel strategy The impact of technology may be the greatest game-changer of all. The latest wave of emerging technology is affecting both smaller, local shops as well as the retail giants. One underlying theme for each wave of change is that the incumbents of all sizes have either adopted or died. Retailers which have been unprepared for new ways of doing things have found themselves in a graveyard of 'has-beens' and joined a list of those which have suffered, such as Circuit City, Borders, Blockbusters … to name just three.

Three main areas where technology is transforming retail include supply chain, in-store operations, and customer outreach. The technology footprint leading this transformation is impacting many stages of the retail chain; from back office and enterprise systems, to many customer-facing functions such as payments, loyalty programs and customer services. retailcustomerexperience.com

Lowe's supporting wireless IoT standard
Lowe's has joined The Z-Wave Alliance, a global consortium of more than 325 member companies, with its Iris smart home solution. Launched in July 2012, Iris by Lowe's is a smart home solution created to monitor and control virtually everything in the home anytime, anywhere from a computer, smart phone or tablet. chainstoreage.com

Will consumers submit to in-home spying in return for personalization? According to David Lazarus of the Los Angeles Times, if adopted, California bill AB 1116 would require that manufacturers of smart TVs notify consumers that they are monitoring their conversations and may potentially transmit them elsewhere. State Assemblyman Mike Gatto was appalled in reading a Samsung smart TV manual that mentioned how conversations near the television could be monitored, recorded, and even shared. He found the prospect reminiscent of "1984" in that even bedroom conversations could be monitored and shared with unknown parties.

Although the Samsung manual has since been modified, the California bill would require that TV manufacturers and related third parties be forbidden from using or selling stored conversations for advertising purposes and allows manufacturers to reject law enforcement efforts to monitor conversations using the features.

Perhaps the scariest part is that smart devices are getting smarter at an exponential rate, while humans aren't. Perhaps "bad guys" will figure out a way to intercept information that smart devices, apps and software collect and share to use against us. retailwire.com

CISA likely coming back to Senate, amid doubts about effectiveness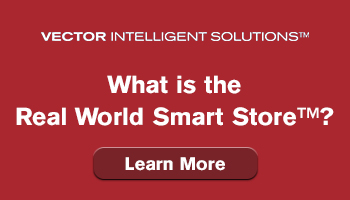 Vendor Spotlight


InstaKey Releases a New Video on Rekeying a Master System!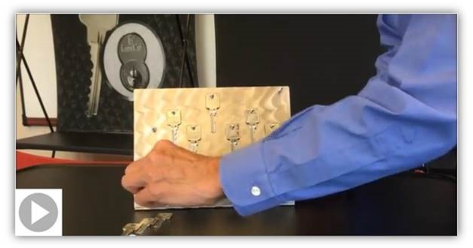 When a Master key is lost or stolen at your facility, do you have a way to quickly and cost-effectively restore security?

InstaKey makes the process simple with rekeyable lock cylinders that can be changed in seconds with just the turn of a key! With an InstaKey system, if a Master key is lost or stolen, all the locks within the system can be rekeyed instantly at the Master level only, without requiring new locks or the operating level keys to be replaced. If a Master key goes missing, only the Master keys are changed, allowing you to re-secure your facility quickly, and at a fraction of the cost in comparison to standard key systems.

http://www.instakey.com/master-system-rekey-demonstration/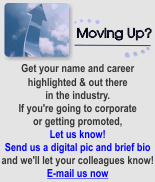 Building Partnerships for a Safe Customer & Associate Experience

Mark Stinde, VP of AP, 7-Eleven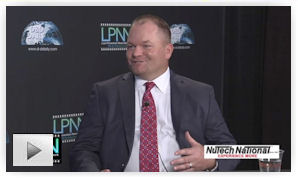 After joining 7-Eleven in 2010, Mark Stinde, VP of Asset Protection, and his team helped revamp 7-Eleven's AP effort with a specific program aimed at reducing armed robberies in stores. This included adding 35 new investigators, building an effective law enforcement collaboration tool and deploying digital video systems and remote monitoring to over 8,700 locations in North America. Learn how these initiatives and others helped 7-Eleven increase case resolutions, improve franchisee engagement and successfully monitor and manage the recent Baltimore riots.
---
Co-MCs Joe LaRocca and Amber Bradley tell us what's still to come in the final sessions on the agenda from "Live in Long Beach," our marathon broadcast filmed live at NRF Protect 2015.
Solution Providers, have a video or commercial you want to publish? Contact us.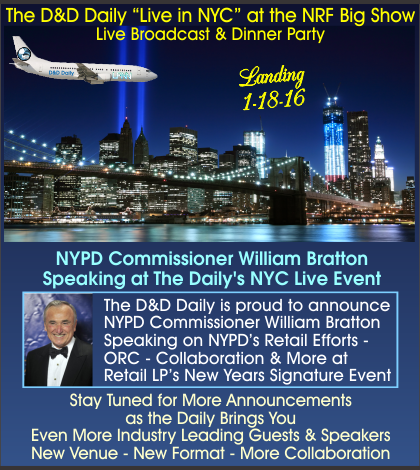 Canadian Push
Sponsored by Vector Security

e-commerce

Sponsored by The Zellman Group
Blink To Bank? Inside First Internet Bank's Eyeprint ID First Internet Bank is hoping to make banking with the "bat of an eye" a reality. The financial institution confirmed on Sept. 2 that it is one of the first banks to offer Eyeprint ID authentication technology within its personal mobile banking application. The technology allows customers to use their phone's camera to take an "eyeprint," which can then be used to login to their account instead of a traditional user ID and password. Through the mobile device's camera, Eyeprint ID technology captures an image of the eye and matches the unique vein pattern to authenticate a customer's identity. An automatic verification takes place if the device recognizes that the image captured matches the registered eyeprint image. pymnts.com

SME Manufacturers: Bigger Wallets, Bigger Cyber Targets As SME manufacturers' wallets get bigger, so do the targets on their back for cyber thieves. With the FBI having just released a new warning about cyber attacks on small businesses, Bank of the West's report could pose an even louder warning to the nation's manufacturing sector. According to a report, the crime tactic of masquerading is one of the most common payment schemes. Citing the 2015 AFP Payments Fraud and Control Survey by the Association for Financial Professionals published earlier this year, Bank of the West said that for the third year in a row, three out of five companies became a target of payments fraud this year. This scheme is nothing new, but it is rising to prominence in the world of cyber crime. pymnts.com

Customer Demand for Mobile and Omni-channel Service Drives Small Midsized Retailers Toward eCommerce Platforms Finds Frost & Sullivan New analysis from Frost & Sullivan, Enabling Successful eCommerce for Small Midsized Businesses, finds that SMBs must incorporate mobile, social, and bricks-and-mortar strategies with eCommerce in order to offer an excellent omni-channel experience to consumers. A holistic omni-channel approach will deliver a consistent and personalized customer experience that allows customers to move through different channels with ease. "eCommerce merchants and manufacturers are embracing "web-to-store" policies with services such as click-and-collect, online booking and inventory monitoring," said Frost & Sullivan Customer Contact Industry Analyst Brendan Read. "Market-savvy SMBs are also transforming retail outlets into showrooms for consumers seeking a tactile experience before purchasing online." newswiretoday.com

Online back-to-school shopping increases 12%

Amazon's 15 M-Commerce Moves In 16 Years

"Fraud is not a person - it is a dynamic grouping of statistics that deviate from the norm."
Stuart B. Levine, CFI, CFCI
CEO, The Zellman Group & Zelligent


ORC News
Sponsored by NEDAP
8 arrested on suspicion of counterfeit-to-cash scheme SEAL BEACH, Calif. Authorities have arrested eight people in a probe of a gang suspected of using counterfeit currency to buy merchandise at retail stores and return the goods for real cash. Seal Beach police and Secret Service officials said Thursday that the investigation began in December 2014 after the fake $20 bills were used at a local store in California.

Authorities said more than $100,000 worth of the same counterfeit bills have been used across the country. Seal Beach police said they were still investigating where the phony bills were manufactured.

The five women and three men -- many of whom have ties to L.A. street gangs -- are accused of using counterfeit bills to purchase gift cards and merchandise at big-box stores like Nordstrom and Target, police said. The suspects typically spent between $500 and $1,000 at a time, then return the items for cash refunds, police said.

About 200 law enforcement professionals, including agents with the U.S. Secret Service, served search warrants at 15 sites in Southern California on Thursday and seized computers, counterfeit bills and weapons, police said. cbs8.com latimes.com

Lexington, KY: Lexington Police Detective tracks Victoria's Secret ORC Multi- State Ring A Lexington Police Detective is getting close to ending a multi-state theft ring. The thieves took less than 60 seconds to clear out about $4,000 of clothing from a display at the Victoria's Secret in Hamburg. Lexington was just one of the cities hit in a theft ring that included multiple states. "We started getting in tips," said Detective Mark Thomas of the Lexington Police Department. "A lot of tips. All across the Midwest." After much work, and with the help of the tips, detectives were able to connect all of the robberies. Detective Thomas noticed a pattern in the robberies. Many of the targets were in the 1-64 corridor, as far west as St. Louis. There were even some northern states targeted. Thomas was able to track the silver-haired suspect to Ferguson, Missouri, using tips sent in and by finding the "shady" Instagram accounts, which are now private. "It's our intention to reach out to Ferguson and bring this person back to Lexington to stand trial," said Thomas. Thomas does not believe she was working alone and is looking for her accomplices. lex18.com
Bath, OH: Smash & Grab thief makes off with $12,400 in designer frames from Eye and Vision Center Dozens of eyeglass frames were stolen during a smash-and-grab in Bath early Thursday morning and the case could be connected to a similar crime in Akron. Police responded to Eye and Vision Center on Ghent Road just after midnight after the store's security system alerted authorities of a break in. According to employees, someone threw a concrete block through the front window, went into the store and took 62 pairs of eye frames from the main lobby area. The frames were valued at $12,400. A laptop was also stolen. newsnet5.com
Coconut Creek, FL: Wife to testify against husband in stolen Lego case A wife's agreement to testify against her husband has resulted in plea deals for the couple arrested with thousands of stolen toys lining floor-to-ceiling shelves in their Coconut Creek garage. Sela Mafi and Krishna Ramotar were arrested in February after a nearly year long investigation revealed they were selling stolen toys online after creating bar codes and placing them over existing ones to scam lower prices out of retailers, (Toys R Us, Target and Wal-Mart) in Broward and Palm Beach counties. Late last month, Mafi, 34, pleaded no contest to a solitary count of organized fraud in exchange for three years of probation and an agreement to testify against Ramotar. Ramotar, who has been jailed since his arrest, his change of plea hearing on Sept. 29. Broward Assistant State Attorney Don Tenbrook has made an offer of two years in prison in exchange for Ramotar's guilty plea. sun-sentinel.com
Do you have an ORC case to share?
Share your ORC news and help the industry grow

Retail Crime News

Sponsored by Security Resources
Portsmouth, Va.: Cop indicted in shooting of unarmed teen in Walmart parking lot in responding to shoplifting call A grand jury has indicted Portsmouth, Virginia, police Officer Stephen Rankin on a first-degree murder charge related to the shooting of an unarmed teen in a Walmart parking lot, according to public Virginia court records. William Chapman, 18, was fatally shot on April 22.

Police responded to a shoplifting call at a Walmart, after which the officer approached Chapman, according to Jon Babineau, an attorney for the teen's family. There was a struggle between the officer, who has been fired, and Chapman before the shooting, according to a witness. The guy charged at him -- like took two steps toward him to come fight him, so the cop opened fire," a witness told CNN affiliate WTKR. Babineau told CNN last week, "The police officer had the ability to either step back or step aside. There's no evidence of lunging." In addition to murder, Rankin is charged with use of a firearm in the commission of a felony. cnn.com

Sacramento, CA: Federal indictment for 3 in large-scale Credit Card Fraud Ring; 119,000 card holder defrauded A superseding indictment unsealed recently in federal court in Sacramento charges three people, including two from Sacramento, for participating in a large-scale scheme to defraud more than 119,000 credit card account holders by making false charges on their accounts. In one instance, they are alleged to have obtained stolen or misappropriated transcripts from a Sacramento-area high school and used the students' identities to establish fictitious businesses for use in the scheme, according to a U.S. Attorney's Office news release. The original indictment, returned March 20, 2014, charged Mihran Melkonyan and Rouslan Akhmerov with 23 counts of wire fraud and mail fraud. Akhmerov pleaded guilty to credit card fraud in December and awaits sentencing. sacbee.com

Hialeah, FL: Brazen Burglary At Jewelry Store As Criminals Break Through A Wall Hialeah Police are combing a busy strip mall for surveillance tape after a brazen daytime burglary of a jewelry store Thursday in which at least one burglar broke through a wall in a travel agency in order to get inside the jewelry store. Neighbors say some employees were tied up, but that has not been confirmed by police. cbslocal.com

Syracuse, NY: Lord & Taylor shoplift tries to Swim to freedom, and failed A Lord & Taylor shoplifter who unsuccessfully tried to give police the slip Thursday didn't stop when Onondaga Creek blocked his path: he jumped in and swam away from police. Chad A. Walker, 35, was charged with first and second-degree petit larceny. Around 4:44 p.m. police officers responded to the store at Destiny USA. Loss prevention officers called police because a shoplifting suspect had unlocked his handcuffs and escaped. But as officers approached him, Walker jumped into Onondaga Creek and tried to swim away. A perimeter was set up by Police and Walker eventually gave up. syracuse.com
Cargo Theft: Midwestern Theft Ring Busted Amid Rising Cargo Thefts Cargo theft increased 11 percent this year, according to CargoNet, a division of Verisk Crime Analytics, and law enforcement is taking notice. Earlier this year, Tim Lynch, government affairs director, for the National Insurance Crime Bureau, spoke to Claims Journal to discuss anti-fraud legislation in 2015. Illegally seized cargo, like baby formula and pharmaceutical equipment, are sold on the black market, he said. Recently, the U.S. Attorney's Office for the Southern District of Indiana reported that a cargo theft ring was busted as a result of a multiyear investigation. A twenty-three count indictment was issued charging eight individuals in an organized scheme to steal tens of millions of dollars in merchandise from shipments of cargo moving through the state of Indiana and elsewhere. According to the indictment, between August of 2012 and May of 2015, the suspects allegedly stole millions of dollars' worth of cargo that was being transported via interstate commerce by semi-tractor trailers. The eight individuals would then transport the stolen merchandise to several states in order to sell it. Listen to the podcast here claimsjournal.com

Bergen Co, NJ: Co-Founder of the James Bong Gang arrested Authorities arrested one of the founding members of the James Bond Gang on Tuesday in connection with a series of burglaries in North Jersey last year. Bruce "Cap" Anderson, 48, remains in a New York jail and will be extradited to Bergen County, Prosecutor John L. Molinelli said in a release. He was being held in lieu of $500,000 full bail. The charges against the gang range from theft and burglary to money laundering, trafficking stolen property, and drug and child neglect charges. northjersey.com

Jared Vault in the Tanger Hilton Head 2, Bluffton, South Carolina was the victim of an Armed Robbery Over 300 items were stolen totaling over $900,000. No one was injured

Kay Jewelers in the Fashion Square Mall, Saginaw, MI was hit with a Grab & Run, merchandise valued at $3,349

According to Bureau of Alcohol, Tobacco, Firearms and Explosives statistics; Top 3 states for Gun shop burglaries are: Texas, North Carolina and Alabama

Ventura Co, CA: Skimmers found in three Thousand Oaks gas pumps

Charleston, SC: Skimming device found on Bank of America ATM

Aurora, CO: Police Warn ATM Users Of Skimming Device


Robberies and Burglaries
● AM/PM – Vancouver, WA – Armed Robbery
● AT&T – Athens, AL – Armed Robbery
● Circle K – Carneys Point, NJ – Armed Robbery
● Clarksburg Pharmacy – Clarksburg, MD – Armed Robbery
● Country View Market – Kansas City, MO – Armed Robbery/ Clerk shot
● Cricket – Albuquerque, NM – Robbery
● CVS – Concord, NH – Robbery
● CVS – Decatur, GA – Armed Robbery/ Customer shot
● Dewy's Gas – Labrador, NF – Armed Robbery
● Dollar General - Haralson, GA – Armed Robbery
● Dollar General Hanover Co, NC – Robbery
● Drones Plus – Kitsilano, BC – Burglary
● Howie – Portsmouth, VA – Armed Robbery
● Kahler Pharmacy - Toledo, OH – Robbery
● Metro PCS – Hunting Park, PA – Armed Robbery
● Miami Armory – Miami, OH – Burglary
● Palmer Firearms – Beavercreek, OH – Burglary
● Pan Fresco Ole Bakery – Ridgeland, SC – Robbery
● Rite Aid – Chicopee, MA – Armed Robbery
● St. Vincent de Paul Thrift – Kalamzoo, MI – Burglary
● Tim Horton's - Eastern Passage, NS – Armed Robbery
● Vandalia Range & Armory – Dayton, OH – Burglary
● 7-Eleven – Morgan Hill, CA –Armed Robbery
● 7-Eleven – Lower Merion, PA – Armed Robbery
● 7-Eleven – Nanaimo, BC – Armed Robbery


Featured Job Listings
Sponsored by NuTech National
Feature Your Job Here For 30 Days -
70% Aren't On the Boards
VP of Sales/Client Relations
More details coming soon
Confidential - Retained Search
Nationwide
Gus Downing
NEW TODAY Dir LP (Western Canada)
Walmart Canada
Calgary, CA
Walmart Canada
NEW TODAY Dir LP
Cracker Barrel
Lebanon, TN
Cracker Barrel
LP Director
Wireless Advocate
Seattle, WA
Wireless Advocate
Dir Safety AP Solutions
Walgreens
Deerfield, IL
Walgreens
Dir of AP, Global Ecommerce
Ralph Lauren
Greensboro, NC
Ralph Lauren
Dir AP
Saks Fifth Ave

New York, NY
Saks Fifth Ave


Territory LP Dir.
Burlington Stores
Los Angeles, CA
Burlington Stores
Dir. of Security/LP
Estee Lauder
Los Angeles, CA
Estee Lauder
Director of LP
Pacific Sunwear
Anaheim, CA
Pacific Sunwear
VP Supply Chain, LP & Safety
Ross Stores
Ft. Mill, SC
Ross Stores
Sales Representative
NuTech National
Maitland, FL
NuTech National

Limited Time Only - Post Your Multi-Unit LP jobs for FREE - Learn More Here
Daily Job Alerts


Appearing One Day Only
View our Internet Jobs Archives here
Safety & Security Mgr
IKEA
Bolingbrook, IL
IKEA
Store AP Manager
Home Depot
Denver, CO
Home Depot
Dept Mgr LP & Safety
Lowe's
Augusta, GA
Lowe's
Dept Mgr LP & Safety
Lowe's
Sioux Falls, SD
Lowe's
Dept Mgr LP & Safety
Lowe's
Douglasville, GA
Lowe's
LP Manager
Nordstrom
Boise, ID
Nordstrom
LP Manager
Sears
Yonkers, NY
Sears Holdings Corp
LP Manager Hrly
Kmart
Marine City, MI
Sears Holdings Corp
Multi Unit LP Manager
Kmart
Lima, OH
Sears Holdings Corp
AP Manager
Sam's Club
Rapid City, SD
Wal-Mart
AP Manager in Training
Walmart
Jonesville, MI
Wal-Mart
AP Manager in Training
Walmart
Greenville, MI
Wal-Mart
AP Manager in Training
Walmart
Clarksdale, MS
Wal-Mart
AP Manager in Training
Walmart
Harrodsburg, KY
Wal-Mart
AP ASM
Dollar Tree
Yonkers, NY
Dollar Tree
Regional Mgr AP
99 Cents Only Stores
San Diego, CA
99 Cents Only Stores
Regional Mgr AP
99 Cents Only Stores
Sacramento, CA
99 Cents Only Stores



Home of the Industry's Original
On the Move

| | |
| --- | --- |
| | Mike Nagyhazy was promoted to Senior Director, Loss Prevention for 24 Hour Fitness. |
| | Elena Hollenbeck, CFI was named Zone Manager - Asset Protection for Sears Holdings Corporation. |
| | Jesse Ratliff was promoted to Regional Safety Manager for Amazon. |
| | David Konop was named Regional Compliance Manager for Walmart. |
| | Richard Flowers was promoted to Corporate Investigator for Walgreens. |
Post Your New Job or Promotion!
See all the Industry Movement


Your Career
Sponsor this section of the Daily
The 7 Abilities Required of Agile Leaders Leaders have a certain set of skills that set them apart from employees. They are able to think on their feet, outside the box and posses the ability to remain flexible. Here are the traits you need to be an agile leader. Be innovative

7 Habits of Remarkably Effective Leaders
As a leader, you have more than enough to do, but the biggest and one of the most important is managing your employees. Forgetting to do this can result in low performance. Here are some strategies to try and keep your employees at the forefront. People come first

Intuition Is an Essential Leadership Tool
When choices have to be made, where do you turn? Even when you ask others for their opinions, trusting your gut is the best way to go. Learning to trust your intuition may not come easily, so use these tips to help. Don't over-think

Stuck? Do This and Get Your Leadership Groove Back Everyone has their "off" days. We start to feel disconnected and maybe a bit stuck, and it can be hard to get back on the rails. To get your groove back, you just need to remember where your course is. Use this assessment to find your path. Take 10 minutes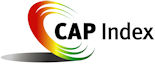 Tip of the Day
Sponsored by Vector Security
Every industry, every company has its core objectives of adding value and impacting the whole. In theory, all of us are are on a mission to make a difference and create change that ultimately benefits the industry, the company we're with, and ourselves. At the end of the day, it's all about the people that are feeding this evolution, and while that's our strength, it's also our weakness. Regardless of how strong our product, service or LP model is, it always comes down to the people and the relationships. And with those two variables constantly changing, sometimes for the better and at times for the worst, it's how you deal with the worst that determines how far you'll go and who you are. Facing it is the key and denial is the lock.

Just a Thought,
Gus





Upcoming Events
---
Recruiting?
Get your job e-mailed to everyone... everyday
Post on our Featured Jobs Board!
Reach your target audience in 2015 every day!
Request our 2015 Media Kit
update account / change e-mail
unsubscribe FEEDBACK
www.downing-downing.com

Advertise With The D&D Daily




36615 Vine Street, Suite 103
Willoughby, OH 44094
440.942.0671
copyright 2009-2019
all rights reserved globally