The D&D Daily Mobile Edition
September 5,

2014



The LP Industry's #1 News Source - Informing, Educating and Instilling a sense of community


News Brief
Sponsored by WG Security Products, Inc.
Former A&P supermarket Senior Vice President marketing to serve 3 years in prison for $1.2M ticket scheme Moritz, a SVP of marketing for the Montvale, N.J., retailer, between December of 2010 and December of 2011 arranged for A&P to purchase thousands of tickets to sporting events, concerts and shows presumably for their use to reward employees and business partners. Moritz however sold the tickets over the Internet, admitting in court he fraudulently obtained more than $1.2 million selling more than 7,000 tickets for tickets including the Super Bowl, concerts by Bon Jovi and Lady Gaga, and New York Yankees playoff tickets. He had plead guilty and was sentenced to serve 36 months in prison this week. (Source supermarketnews.com)

Moms' Group Calls Out Kroger's Gun Policy In Unprecedented New Ad Campaign On Thursday, Moms Demand Action for Gun Sense in America, a gun control group backed by former New York City Mayor Michael Bloomberg's considerable financial resources, will blanket half a dozen newspapers with ads meant to pressure the grocery giant to stop allowing customers to openly carry firearms in its stores. The ads will be displayed on the newspapers' websites as well as on a billboard in Cincinnati, where Kroger's corporate headquarters is based, according to the group. This is the first time Moms Demand Action has bought ads as part of one of its campaigns to convince a company to enact a no-open-carry policy. Moms Demand Action first announced its intention to focus on Kroger two weeks ago, citing several shootings that had happened in or near Kroger stores as the impetus. Kroger has about 2,500 locations in the U.S., and is the nation's largest grocery chain. In response to the announcement, Kroger initially said that it would continue to follow local gun laws, and argued that asking its employees to enforce a no-gun policy would be impractical and dangerous. Other companies previously targeted by Moms Demand Action initially made similar statements, before reversing course and requesting that gun owners not bring weapons inside their stores or restaurants. Chipotle, Sonic, Target and Starbucks have all changed their policies in response to the group's demands. (Source huffingtonpost.com)
Five Below back at it - Looking for senior Loss Prevention leader Last year this fast growth teen retailer attempted to find a senior Loss Prevention executive and has recently restarted the search process. Being a first ever position this is a start up that could be an exciting position given their fast growth. Based in Philadelphia with a new senior management team this is a new position for the industry.

Chico's Named a 2014 Store Operations Superstar by Retail TouchPoints Tyco Retail Solutions, a leading global provider of retail performance and security solutions, today announced customer Chico's FAS, Inc., has won the 2014 Store Operations Superstar Award from Retail TouchPoints in the category of Inventory Management and Loss Prevention. Chico's was just one of 14 retailers recognized for implementing innovative, effective store operations strategies. By partnering with Tyco Retail Solutions, Chico's successfully completed a strategic RFID-based inventory project to address item-level accuracy and visibility challenges in 13 Soma Intimates pilot stores. "The Store Operations Superstar Awards recognize organizations tackling intense challenges, from managing mobile technology to motivating employees, in a highly competitive omni-channel environment," said Debbie Hauss, Editor-in-Chief of Retail TouchPoints. "Winning strategies run the gamut from loss prevention to mobile implementations and social media strategies." Download the full report for more details on Chico's Soma Intimates award-winning RFID project. (Source einnews.com)

Credit-Card Industry Ramps Up Security Efforts The new technology is expected to get a big boost next week because it will be part of Apple Inc. latest iPhone, which for the first time will let customers make payments with the device in brick-and-mortar stores, according to people familiar with the situation. Separately, merchants already are installing new terminals at cash registers to accept cards embedded with computer chips that are more secure than traditional plastic cards with magnetic strips. Financial institutions are expected to issue 575 million of those cards by the end of next year, reducing the ability for hackers to create counterfeit cards if they break into a merchant's computer system. But as transactions become more secure in physical stores, there is concern thieves will migrate to online transactions, as they did in countries that have already switched to chip cards. (Source wsj.com)

Global Taskforce Established to Crack Down on Cyber Criminals The Joint Cybercrime Action Taskforce (J-CAT) was launched on Sept. 1 to further strengthen the fight against cybercrime in the European Union (EU) and beyond. Hosted at the European Cybercrime Center (EC3) at Europol, the J-CAT, which is being piloted for six months, will coordinate international investigations with partners working side-by-side to take action against key cybercrime threats and top targets, such as underground forums and malware, including banking Trojans. -CAT will gather data on specific criminal themes from national repositories and from relevant government and private partners, as well as transforming this raw data into actionable intelligence and proposing targets and networks for investigations. J-CAT was initiated by Europol's EC3, the EU Cybercrime Taskforce, FBI and NCA. To date, Austria, Canada, Germany, France, Italy, the Netherlands, Spain, the United Kingdom and the United States are part of J-CAT. Australia and Colombia have also committed to the initiative. (Source hstoday.com)

Retailers spend less on cybersecurity than other industries, and it shows Cybersecurity analysts say that retailers are spending less on cybersecurity measures than banks and healthcare providers. Retailers spend 4 percent of their IT budgets on cybersecurity, while financial services and healthcare providers spend 5.5 percent and 5.6 percent, respectively. On cybersecurity spending per employee, the banking and finance industries spend roughly $2,500 per employee, while retailers invest about $400 per employee , according to a June 2014 PricewaterhouseCoopers report on cybercrime in the United States. (Source homelandsecuritynewswire.com)

Checkview donates security system to protect the residents of Minneapolis women's homeless shelter When Nicholas J. Khalil, CEO of Checkview Corporation, learned of Dakota Woodlands (DW) safety and security concerns about its women's homeless shelter facility, Checkview sprang into action. Checkview specializes in safety and security solutions for any type of facility that needs protecting, which made them a perfect fit to help alleviate DW's security concerns. (Source checkview.com)

Family Dollar rejects Dollar General's latest offer - Won't pass muster with FTC

Dollar Tree Makes Commitment to Divest as Many Stores as Required for Antitrust Approval

Kroger Family of Stores Hiring 20,000 Employees

August Same Store Sales Results
J Crew Q2 up 4% with revenue up 12%
Gap Inc. down 2% with net sales flat

Quarterly Same Store Sales Results
bebe stores, inc. Q4 down 1.9% with net sales down 8.7%
All the news - One place - One Source - One Time
The D&D Daily respects your time
& doesn't filter retail's reality
Report Your News!
(content subject to approval)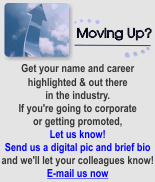 Macy's Carolina's Loss Prevention Team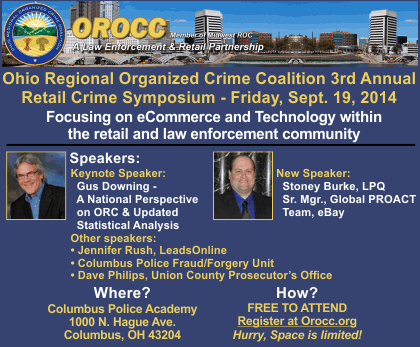 Loss Prevention News Network

"Live in Ft. Lauderdale at the NRF Show 2014"
The NRF's LP Legislative Committee, a National Update

Jeff Fulmer & Jon Gold


Jeff Fulmer, VP of LP for Barnes & Noble and Chair of the NRF's Legislative Committee, and Jon Gold, VP, Supply Chain & Customs Policy at the NRF, provide a national update on the NRF's legislative efforts, including where federal ORC legislation stands and what retailers and LP professionals can do to aid the legislative effort. Jeff and Jon also talk about where the retail industry is going when it comes to cybersecurity and privacy, two hot-button issues also being looked at in Congress right now.
NEXT UP - Coming Sept. 9
Preparing - Training - Responding to the Active Shooter
Rich Mellor, Sr. Advisor Asset Protection, NRF
In this LPNN Quick Take, hear from Joe LaRocca, Greg DeTardo, President at NuTech National, and Kathy Grannis, Senior Director, Media Relations at the NRF. Kathy talks about some of the highlights from the NRF's ORC survey. While Greg discusses what's new with NuTech and where they are headed. They also discuss the opportunity as an industry for developing partnerships with retailers and law enforcement to combat ORC.




Joan Manson

Sponsored By:



Bass Security



Sponsored By:



Keith White & Michael Nelson

Sponsored By:


Dan Faketty and Professor Bob Hanson



Sponsored By:


Click here for upcoming episodes

Solution Providers, have a video or commercial you want to publish? Contact us.

e-commerce

Sponsored by The Zellman Group
Bitcoin Could Make ATM Skimmers a Thing of the Past The ATM is one of these positive innovations that are now targeted heavily by malicious technology. There are people using things called "skimmers," and they've become incredibly efficient at stealing banking information over the past decade. If Bitcoin catches a mainstream wave, it could be the answer to this problem. Despite the current risk and volatility, Bitcoin can be the answer to existing financial struggles, especially when it comes to ATM skimmers. The obvious advantages of Bitcoin are that it's cardless and that it's a "push" transaction not a "pull" transaction. Simply scan the QR code with your phone, and the money is sent near-instantly. Suddenly the skimmers are sent back to an era of nonexistence. It goes deeper than that though. (Source cryptocoinsnews.com)

Internet security: The war with no end
Criminals are on a relentless hunt to find merchants' weak spots. The hackers pose a daunting challenge to any retailer selling online—or offline, for that matter. The only way for merchants to fight back, experts say, is to maintain a perfect defense. But being perfect isn't easy. "If a hacker wants to get into a retailer's system, he will, because every company is hackable with enough effort," Todd Morris, Amazon CEO, says. "But that's why we have to limit the amount of valuable data we have so that it isn't worth a hacker's effort." The situation leaves retailers with a near-impossible, but unavoidable challenge—wage a never-ending battle against increasingly sophisticated criminals, or else. After all, those who fail might not be around long because the majority of consumers—86.6% in a recent poll by contact center software provider Semafone—say they are not likely to do business with a company that has experienced a data breach that resulted in the loss of payment card data. (Source internetretailer.com)

Canadian Push
Sponsored by Vector Security
Home Depot asks Canadians to report 'unusual activity' on credit cards A spokesperson said Thursday the big box renovation store can't yet confirm whether a breach has occurred at Canadian or U.S. stores. A Canadian spokesperson confirmed Tuesday the renovation chain's 180 Canadian stores were part of a company-wide investigation. Drake also advised Canadian consumers "to closely monitor their accounts and contact their card issuers if they notice any unusual activity." (Source globalnews.ca)

Target's speed drill & broken distribution led to the 'botched expansion' In hindsight, Target wouldn't have opened as many stores and distribution centres in such a short timeframe when it entered Canada, Schindele told Reuters. "We're now unwinding some of the decisions we made that were based on speed." Schindele would not answer questions about whether any Canadian store closures are being considered. Target Corp. is working to repair the supply chain problems it holds largely responsible for last year's botched Canadian expansion and expects to show measurable progress on a turnaround by this fall, Schindele told Reuters/The Canadian Press. (Source sartech.ca)

Canadian Gov't Wants Lower Swipe Fees for Retailers - currently among highest in the world Canadian Finance Minister Joe Oliver is pressing credit-card companies and banks to accept lower transaction fees paid by retailers, which the government claims are among the highest in the world. The government reportedly wants MasterCard and Visa to voluntarily curb fees by about 10 percent. The cuts would lead to lower costs for retailers and threatens to erode revenue for credit-card firms and lenders including Bank of Montreal and Royal Bank of Canada. Banks say any efforts to cut transaction fees may force them to reduce card-holder benefits or eliminate cards. (Source bloomberg.com)

Holt Renfrew to close two smaller stores & maybe more amid competition

List of Retailers Opening and Expanding in Canada

Walmart takedown sparks questions about security training A video depicting a violent takedown and arrest of a man allegedly stealing from Walmart by two loss prevention workers is raising questions about training for security staff. The August 28 altercation, caught on video and posted on the website Live Leak by user OPD21 on Monday, led to an Edmonton police investigation, an internal Walmart review and a review under a provincial act. Jeremy Garnhum, 26, faces six charges including assault with a weapon, assault to overcome arrest, theft under $5,000, and possession of a weapon dangerous to the public. The accused was treated for injuries but not admitted to hospital. As of Wednesday, charges had not been laid against the loss prevention workers. In Alberta, the security industry operates under the Security Services and Investigators Act. Under the Act, a person seeking a loss prevention officer licence must successfully complete Alberta Basic Security Training. Security guards – LPOs specifically – can make an arrest, so what they were doing was absolutely correct. How they were doing it is a matter of debate. On Tuesday, Walmart issued a statement to Global News saying it was "deeply concerned about the incident" and was "conducting a review of our processes to ensure all safety considerations are addressed." (Source globalnews.ca)


ORC News
Sponsored by Security Resources
Cook County Regional Organized Crime Task Force Training & Conference - Day One Draws a Crowd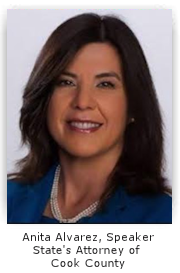 The 2014 Cook County Regional Organized Crime Task Force Training and Conference began on Thursday September 4, 2014 at Hamburger University on the McDonalds Campus in Oak Brook, Illinois and drew the largest number of attendees yet with several hundred law enforcement and retail partners gathered together. In her opening remarks, Cook County State's Attorney Anita Alvarez emphasized the importance of these partnerships and explained that the CCROC is being used as a model for other task forces around the country. With over 1,000 members from over 140 law enforcement agencies and 100 private companies throughout the Midwest, sharing resources and intelligence, the success stories are plentiful.

Several awards were given to key individuals in both law enforcement and the retail industry, to include several officers from the Chicago Police Department, the Cook County State's Attorney's Office, Verizon, Walmart and Meade Johnson. CCROC also for the first time ever provided endowments to two law enforcement families. These families both have a child who suffers from a life threatening affliction.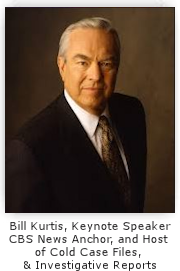 Bill Kurtis, the keynote speaker for the event gave an excellent presentation on the JFK assassination, presenting different theories on the number of shots fired, who fired them, and in the end described it as the greatest murder mystery of all time.

The presentations were all completely filled with attendees spilling into the hallways. Topics discussed were ORC, Terrorism, Cold Case investigations and I was able to hear from an Ex-Offender, what motivated him, how he stole, what he looked for and how he profited from the sale of stolen property. His tips for keeping property safe were quite interesting.

Overall the first day of the conference was hugely successful with great workshops, lots of networking going on and numerous vendors sharing their products to assist law enforcement and retailers in the area of loss prevention and asset protection. By the looks of tomorrow's agenda, it will be just as interesting!
Armed Rolex Gangs Striking Jewelers Across the Country - Suspect indicted in $1.4 million heist in suburban Detroit A Pennsylvania man is facing federal charges in connection with a brazen Rolex robbery at a Plainfield Township jewelry store as well as a similar crime in suburban Detroit, where $1.4 million worth of Rolex watches were stolen. Surveillance video from Paul Medawar Fine Jewelry on Plainfield Avenue on April 22 showed four people entering the store with their faces partially covered and brandishing guns while they ordered employees to the floor. Investigators were able to match DNA from blood left at the scene to 42-year-old Nathaniel Pembrook of Philadelphia. The three other suspects are still at large. "There are apparently several gangs running around the country targeting just these watches," Paul Medawar said. The Rolex gangs come armed, because there is a lot of money to be made in a robbery; one of the watches in Medawar's Rolex case sells for $34,000. (Source woodtv.com)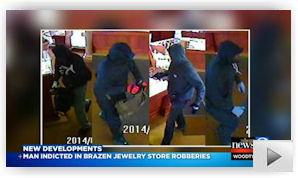 Investigators seize $11,000 in counterfeit Rolex, Burberry, Gucci and Michael Kors merchandise Authorities charged the owner, manager and clerk at a Seaside Heights Boardwalk store after seizing nearly $11,000 worth of knockoff merchandise, including dozens of Snoop Dogg vapor pens. State and local investigators last Friday raided "In the Cut" and seized more than 150 watches with such designer brand names as Rolex, Burberry, Gucci, Michael Kors and Casio G-Shock that they said were selling for $49.99 to $209.99. They also snatched up bogus 37 Snoop Dogg G-Pens that retailed at $129.99, as well as knockoff Ray Bans and NFL gloves. (Source cliffviewpilot.com)

18-year-old arrested on six counts of credit-card fraud in Indiana

Mississippi man arrested for credit-card fraud in Jones County
Do you have an ORC case to share?
Share your ORC news and help the industry grow


Retail Crime News

Sponsored by NuTech National
Big seafood heist in the Bronx - tractor-trailer stolen carrying 30,000 lbs of shrimp & lobster Driver won't take lie-detector test because he doesn't trust them. "I do have a temper, but I'm not a thief." (Source nypost.com)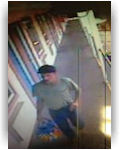 Man who killed 80-year-old sought in Family Dollar armed robbery A Weyers Cave man on the run for five days after being suspected of killing a Mount Sidney man last week reportedly robbed a Family Dollar store Sunday afternoon in Parkesburg, Pennsylvania, according to a detective. Richard C. Smith, 47, is a suspect in the robbery after he reportedly pulled a handgun on a store clerk, according to Parkesburg Borough Police Det. Craig Yeckley. The detective said Smith did not make off with any cash, and said he left the store because the cashier took too long to open the cash register. He is accused in the shooting death of Richard Orebaugh, 80, who was attacked Aug. 28 at his Mount Sidney home. (Source newsleader.com)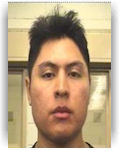 Fired McDonald's Employee Arrested After 4 Armed Robberies, including one at the McDonald's he worked at After three successful armed robberies of local McDonald's restaurants, Pablo Salgado-Cervantez strapped on his red bandana, grabbed a small black handgun and placed in his hearing aid before returning to his former workplace to try for a fourth, according to Albuquerque police. Salgado-Cervantez, 24, is accused of committing four armed robberies at McDonald's restaurants between July 1 and Sept. 3, including three at the same store in Menaul, NE. The former supervisor who identified him told police the violence might have resulted from her firing him from the restaurant, according to the complaint. (Source abqjournal.com)

Saginaw man gets 6 years in prison for using knife in theft attempt at Walmart

Robber forces Walmart employee to fill duffel bag with iPads at gunpoint in Nazareth, Pa.

Police Officer's intuition leads to two arrests in 7-Eleven armed robbery in NJ

Baltimore man pleads guilty in $100K diamond heist

$4,000 Ring Stolen from Helzberg Diamonds in Tucson, AZ

Suspect linked to 7 convenience store robberies in TN arrested

Armed robber who caused St. Louis standoff at Family Dollar receives 15 years

One arrested, one still on the loose in shotgun-wielding July 16 robbery in CO

Harley-riding suspect in Lowell, MA armed robbery arrested

Pasadena, TX police arrest man in $2,200 stealing spree at Walmart

Shots fired inside McDonald's near Detroit - Gunman gets away with just $75

Man assaults 2 Target LP officers in Des Moines while attempting to steal knife

Shoplifter bites LP officer in hardware store scuffle

Walmart pharmacy technician busted for filling family members' prescriptions with pain pills

Montana man gets 40 years in prison for armed robbery - FBI used cellphone data to track him down

Robberies and Burglaries
● AT&T Store - Rowlett, TX - Armed Robbery
● Circle K - Elyria, OH - Attempted Robbery - clerk shot
● Circle K - Palm Bay, FL - Armed Robbery
● CVS - Spring Hill, FL - Armed Robbery
● Dollar General - Trotwood, OH - Robbery
● Gessler's Drug Store - Wichita, KS - Armed Robbery - suspect arrested following car chase
● Quik Mart - Pima, AZ - Armed Robbery - suspect arrested
● Verizon Store - San Mateo, CA - Armed Robbery - suspect arrested
● Walmart - Waynesboro, VA - Robbery - suspect arrested
● 7-Eleven - Elmwood Park, NJ - Armed Robbery - 2 suspects arrested
● 7-Eleven - Lansdale, PA - Armed Robbery - video released

Press Releases


Turning Point Justice Expands Shoplifting Offender Compliance with Hire of Michaela Andruzzi as Corporate Counsel
Legal Veteran to Serve Law Enforcement and Justice Professionals
to Help Retailers and Communities
Stand Up to Shoplifting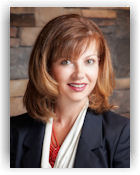 SALT LAKE CITY - Sept. 4, 2014 - Loss prevention cloud technology company Turning Point Justice (TPJ) is continuing its rapid growth, today announcing that it has hired Michaela Andruzzi as Corporate Counsel to serve as a liaison for law enforcement and justice professionals across jurisdictions adopting TPJ solutions. A former district attorney and prosecutor with nearly 20 years of criminal justice experience, Andruzzi will also lead offender compliance to ensure accountability for all shoplifters who participate in the CAP Program offered in partnership with the National Association for Shoplifting Prevention (NASP).

"Shoplifting has become a nationwide epidemic because many first-time offenders face no consequences for petty retail theft," said Lohra Miller, Chief Executive Officer of Turning Point Justice. "With the support of courts and police, retailers and communities can protect their economies and their values by ensuring offenders learn that there are serious consequences for shoplifting. Michaela is an outstanding legal professional, and we are proud to add her to our executive leadership team to represent the interests of law enforcement and justice systems in the fight against shoplifting."

Turning Point Justice provides cloud technology that helps victims and communities fight petty crimes and improve offender behavior. The TPJ Cloud Justice platform is provided at no cost to retailers to improve shoplifting incident processing, and is tailored to ensure loss prevention agents consistently follow local shoplifting laws. TPJ helps retailers process more shoplifting incidents without the need for police and justice system support through the Court Alternative Program (CAP) for Shoplifting offered in partnership with NASP, which manages offender education programs and student management. If a CAP participant registers but fails to complete the education course and pay restitution, TPJ enlists the support of local prosecution to uphold accountability for all offenders.

Read more here.

Featured Job Listings
Sponsored by Cam Connections
Feature Your Job Here For 30 Days -
70% Aren't On the Boards
Group VP of LP
Retained Search
New York, NY
Gus Downing
ORC Investigations Mgr
The Home Depot
Atlanta, GA
The Home Depot
Dir of LP & Risk Mgmt
Gordmans
Omaha, NE
Gordmans
Director Digital LP
Nike
Portland, OR
Nike
Regional LP & Safety Director
Younkers
Okemos, MI
The Bon Ton Stores
Regional LP Director
Corporate
Hoffman Estates, IL
Sears Holdings Corp
Sr Manager of LP
Dunkin' Brands
Dallas, TX
Dunkin' Brands
Sr LP Analyst
Dunkin' Brands
Canton, MA
Dunkin' Brands
Corporate Investigator
Confidential
San Francisco Bay, CA
Confidential
AP Analyst
Northgate Markets
Anaheim, CA
Northgate Markets
Regional LP Manager
The Vitamin Shoppe
Chicago, IL
The Vitamin Shoppe
National Account Manager
Vector Security, Inc
TBD
Vector Security, Inc
AP Manager
Ralph Lauren
New York, NY
Ralph Lauren
AP Analyst
Bi-Lo Holdings
Baldwin, FL
Bi-Lo Holdings
AP Specialist
Bi-Lo Holdings
Savannah/Augusta, GA
Bi-Lo Holdings
Bilingual AP Specialist
Bi-Lo Holdings
Miami, FL
Bi-Lo Holdings
AP Supervisor
Ralph Lauren
New York, NY
Ralph Lauren
AP Associate
Ralph Lauren
New York, NY
Ralph Lauren
AP Associate
Ralph Lauren
Orlando, FL
Ralph Lauren
LP Investigator
Tom Thumb
Dallas, TX
Safeway
Investigator II
SpartanNash
Omaha, NE
SpartanNash
Key Account Mgr
Checkpoint Systems
Any Location
Checkpoint Systems
National Account Mgr
Confidential
Northeast
Downing & Downing
Regional LP Manager
Confidential
San Francisco, CA
Downing & Downing

Limited Time Only - Post Your Multi-Unit LP jobs for FREE - Learn More Here

Daily Job Alerts


Sponsored by Cam Connections
Appearing One Day Only
View our Internet Jobs Archives here
LP Specialist
HEB
Houston, TX
HEB
LP Specialist
HEB
Corpus Christi, TX
HEB
LP Supervisor
JC Penney
Lincoln, NE
JC Penney
LP Supervisor
JC Penney
Ashland, KY
JC Penney
LP Specialist
Ralphs
Orange, CA
Kroger
LP Specialist
King Sooper
Broomfield, CO
Kroger
Dept Mgr LP & Safety
Lowe's
Morgantown, WV
Lowe's
Dept Mgr LP & Safety
Lowe's
Richardson, TX
Lowe's
AP Manager
Sam's Club
Waterloo, IA
Walmart
AP Manager
Sam's Club
Marion, IL
Walmart
AP Manager
Sam's Club
Tallahassee, FL
Walmart
AP Manager in Training
Walmart
Hammond, IN
Walmart
AP Manager in Training
Walmart
Deland, FL
Walmart
LP Manager Hrly
Kmart
Dickson, TX
Sears Holdings Corp
LP Manager
Kmart
West Babylon, NY
Sears Holdings Corp
LP Manager Hrly
Sears
Asheville, NC
Sears Holdings Corp
LP Manager
Kmart
Bronx, NY
Sears Holdings Corp
ETL Assets Protection
Target
Houma, LA
Target
ETL Assets Protection
Target
Harvey, LA
Target
Supply Chain Security Mgr
Wolverine World Wide
Rockford, MI
Wolverine World Wide
Regional LP Manager
CVS Caremark
Hollywood, FL
CVS Caremark
LP DC Manager
CVS Caremark
Indianapolis, IN
CVS Caremark
Regional LP Manager
CVS Caremark
Pittsfield, NY
CVS Caremark

Home of the Industry's Original
On the Move

Scott Kirsch was named Loss Prevention Manager East for Penske Logistics.
Wayne Blough was named Loss Prevention Manager Central for Penske Logistics.
Erin Wolfe was named Loss Prevention Project Leader for Penske Logistics.
Post Your New Job or Promotion!
See all the Industry Movement

Your Career
Sponsor this section of the Daily
7 Common Mistakes New Managers Make Transitioning into a manager position isn't easy. New managers are bound to make some mistakes, but with a little preparation they can be easy to avoid. Here are some classic mistakes you may face in your new position. (Don't ruin credibility)

4 Ways to Decide Who Should Get Promoted As a leader, it's your responsibility to provide resources and opportunity for your employees to take control of their growth in their professional lives. Here are some ways you can guide your team members in planning their career path. (Use your imagination)

9 Habits that Lead to Terrible Decisions
As a manger, you deal with a lot of pressure and decision making. You need to be on your feet to make split second choices, but sometimes the pressure can lead to bad decision making. Here are some habits that may contribute to bad decisions. (Don't be a loner)

3 Ways to Prevent Work From Taking Over Your Employee's Lives No matter how much you try to follow certain strategies, finding a work-life balance will be hard. As a leader, it's your job to help your team find a healthy work-life balance so they don't get burned out. Use these steps to help coach them. (Distractions are good)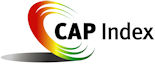 Tip of the Day
Sponsored by Vector Security
Every executive has an agenda out of absolute necessity and in the normal course of doing business. Agendas in essence drive performance and results. However, it's the hidden agendas that one must be on the look out for because those are the ones that do the most damage to executives and companies. And while many tend not to acknowledge them, they do exist and finding them is the key. Dealing with them and managing them is extremely difficult and oftentimes one finds themselves managing the aftereffect and not even seeing them until it's too late. Just remember one thing – if you know the stripes on a Zebra you can ride the Zebra and, if you don't know the stripes, the Zebra will ride you.

Just a Thought,
Gus Downing






Upcoming Events

CCROC Annual Training & Conference
September 4-5, 2014
Oakbrook, IL

ISCPO Conference
September 9-10, 2014
Dallas, TX

RCC Retail LP Conference
September 10-11, 2014
Toronto, ON, Canada

New York Metro ORC Alliance Kickoff Event
September 12, 2014
New York, NY

NE ORC Symposium and Trade Show
September 18, 2014
Worcester, MA

Ohio ORC Retail Crime Symposium
September 19, 2014
Columbus, OH

CLEAR Fifth Annual Training Conference
October 13-16, 2014
San Diego Marriott-Mission Valley, CA

Northeast Regional Conference on LP
October 28, 2014
Monroe Twp, NJ
---
Recruiting?
Get your job e-mailed to everyone... everyday
Post on our Featured Jobs Board!
Reach your target audience in 2014 every day!
Request our 2014 Media Kit
update account / change e-mail
unsubscribe FEEDBACK
www.downing-downing.com

Advertise With The D&D Daily




36615 Vine Street, Suite 103
Willoughby, OH 44094
440.942.0671
copyright 2009-2019
all rights reserved globally