The D&D Daily Mobile Edition
September 8,

2014



The LP Industry's #1 News Source - Informing, Educating and Instilling a sense of community


News Brief
Sponsored by WG Security Products, Inc.
Home Depot hit by same malware as Target
The apparent credit and debit card breach uncovered last week at Home Depot was aided in part by a new variant of the malicious software program that stole card account data from cash registers at Target last December, according to sources close to the investigation. (Source krebsonsecurity.com)

Class-action suit targets Home Depot for breach Several Home Depot customers filed a class-action lawsuit on Thursday, Sept.4 in the U.S. District Court for the Northern District of Georgia, Atlanta Division. The suit alleges that Home Depot failed to meet its legal obligation to protect their credit card and personal information and failed to timely warn them that their information had been stolen or compromised. (Source chainstoreage.com)

Security Breaches Trigger Retail's Big Players to Call for Major Tech Changes The possible credit card breach at Home Depot Inc. prompted the retailer to speed up its implementation of chip-reading credit card terminals. Major credit card companies, too, have announced they will accelerate efforts to bolster electronic payments security and protect sensitive customer data. These moves could have a large impact on consumer confidence, which has suffered as a spate of cyberattacks hit major companies. But for retailers especially, the implementation of the new systems will take time, and are not a panacea for a company's security risks. (Source wsj.com)

Target, arguing it's not liable, files for dismissal of data breach suit

'Active Shooter' Drills Spark Raft of Legal Complaints Critics Say Simulation Exercises Can Traumatize Those Taking Part. When Michelle Meeker approached a strange man last October at the Colorado nursing home where she worked, the man flashed a gun and forced her into an empty room as she tearfully begged for her life, she said. Unbeknown to Ms. Meeker, the gunman was a local police officer and the entire episode a drill, arranged by the retirement home's management to prepare employees for an armed-intruder scenario. She filed a federal lawsuit in July against the officer and the facility, located in the small town of Carbondale, alleging she was left so traumatized she had to quit her nursing job. The lawsuit is one of a raft of recent legal complaints about lifelike "active shooter" exercises, which growing numbers of businesses and schools are using to train for the bedlam of a mass shooting and other violent situations. In some cases, people say they were never told the drills weren't real attacks, while in other instances they maintain that those conducting the exercises got out of hand. School and workplace managers say such drills—which can involve police officers in disguise firing blanks—are intended to simulate reality. But critics contend they can terrify employees and students. (Source wsj.com)
Some Retail Workers Find Better Deals With Unions in NYC "The biggest issue for workers today is scheduling," said Stuart Appelbaum, president of the Retail, Wholesale and Department Store Union, which negotiated contracts for workers at the Macy's, Bloomingdale's, H&M and Modell's stores. (Source nytimes.com)

7 Ways To Shore Up Supply Chain Security
To help you create a safer supply chain, we've put together seven pillars of security. Set Mutual Goals: Aligning your goals and the payment structure of your supply chain can strengthen the deals that you've already made because it reduces the benefit that a supplier would see through not living up to your contract or taking an unwarranted risk. Reward Good Suppliers: Beyond tying success metrics to the contract rates and payments, you can also use incentives to reward your suppliers for the efforts they take in mitigating risk in your supply chain. Visit Your Sites: This one should already be on your list, but it may not, especially for parts of your supply chain outside of your home country. Visit as many sites as you possibly can. Learn Everyone's Value: You likely have suppliers that take very different approaches to your business and its risk. Compare Your Future with Your Past: How are your quarterly financials looking? Train, train, train: You know what supply chain risk looks like, but what about your employees? Information technology might be your weakest link and the biggest area for malicious individuals to take advantage of in your operations. (Source manufacturing.net)

Dollar General Remains Committed to Acquiring Family Dollar even After Friday's Rejection by Family Dollar - Evaluating Next Steps

Calif. Gov. Brown to 'probably' sign statewide ban on plastic bags

Just five gangs in Nigeria are behind most Craigslist buyer scams Five Nigerian criminal gangs are behind most scams targeting sellers on Craigslist, and they've taken new measures to make their swindles appear legitimate, according to a new study. In a new innovation, they're using professional check-writing equipment plus U.S.-based accomplices to not raise suspicions among their victims. "I think the most surprising thing was the number of people in the U.S. participating in this scam." (Source csoonline.com)

Angelo Chavez, District Loss Prevention Manager/ORC Manager for Albertsons Earning his MBA, Thanks to Dream Big scholarship from University of Phoenix and the NRF Foundation Earning an MBA, thanks to a Dream BIG scholarship from University of Phoenix and the NRF Foundation, will help him make those dreams a reality. "A master's degree will add credibility and life experience to my background, and show leadership within my organization and beyond that I have the drive, desire, commitment and dedication to establish significant goals and achieve results," says Angelo. The National Retail Federation collaborates with University of Phoenix to offer the Dream BIG Scholarship to people who work in retail. This year, 20 recipients received full-tuition scholarships to help them pursue their big dreams. Meet the Class of 2014 and learn more about the Dream BIG Scholarship. (Source nrf.com)
Quarterly Same Store Sales Results
Le Chateau Q2 down 8.6% with sales down 9.7%
Last week's most popular news article --
Walmart takedown sparks questions about security training A video depicting a violent takedown and arrest of a man allegedly stealing from Walmart by two loss prevention workers is raising questions about training for security staff. The August 28 altercation, caught on video and posted on the website Live Leak by user OPD21 on Monday, led to an Edmonton police investigation, an internal Walmart review and a review under a provincial act. Jeremy Garnhum, 26, faces six charges including assault with a weapon, assault to overcome arrest, theft under $5,000, and possession of a weapon dangerous to the public. The accused was treated for injuries but not admitted to hospital. As of Wednesday, charges had not been laid against the loss prevention workers. In Alberta, the security industry operates under the Security Services and Investigators Act. Under the Act, a person seeking a loss prevention officer licence must successfully complete Alberta Basic Security Training. Security guards – LPOs specifically – can make an arrest, so what they were doing was absolutely correct. How they were doing it is a matter of debate. On Tuesday, Walmart issued a statement to Global News saying it was "deeply concerned about the incident" and was "conducting a review of our processes to ensure all safety considerations are addressed." (Source globalnews.ca)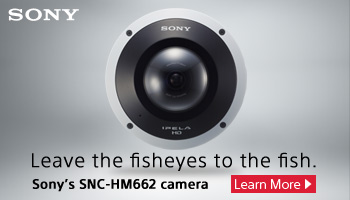 All the news - One place - One Source - One Time
The D&D Daily respects your time
& doesn't filter retail's reality
Report Your News!
(content subject to approval)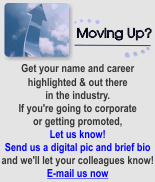 Dunkin' Brands Loss Prevention Team
"Protecting the Integrity of our Brands while
Driving Overall Profitability"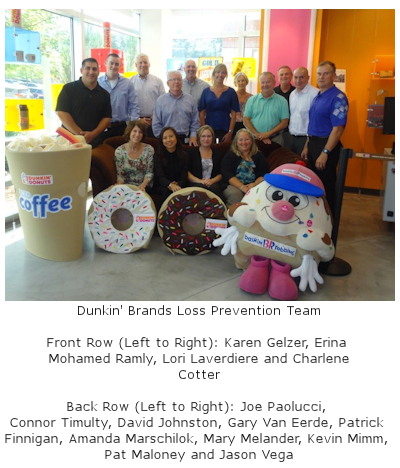 Sponsored by: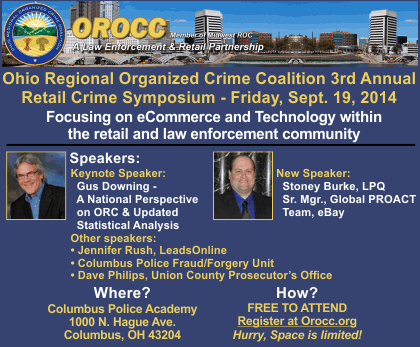 Loss Prevention News Network

"Live in Ft. Lauderdale at the NRF Show 2014"
The NRF's LP Legislative Committee, a National Update

Jeff Fulmer & Jon Gold


Jeff Fulmer, VP of LP for Barnes & Noble and Chair of the NRF's Legislative Committee, and Jon Gold, VP, Supply Chain & Customs Policy at the NRF, provide a national update on the NRF's legislative efforts, including where federal ORC legislation stands and what retailers and LP professionals can do to aid the legislative effort. Jeff and Jon also talk about where the retail industry is going when it comes to cybersecurity and privacy, two hot-button issues also being looked at in Congress right now.
NEXT UP - Coming Sept. 9
Preparing - Training - Responding to the Active Shooter
Rich Mellor, Sr. Advisor Asset Protection, NRF
In this LPNN Quick Take, hear from Joe LaRocca, Greg DeTardo, President at NuTech National, and Kathy Grannis, Senior Director, Media Relations at the NRF. Kathy talks about some of the highlights from the NRF's ORC survey. While Greg discusses what's new with NuTech and where they are headed. They also discuss the opportunity as an industry for developing partnerships with retailers and law enforcement to combat ORC.




Joan Manson

Sponsored By:



Bass Security



Sponsored By:



Keith White & Michael Nelson

Sponsored By:


Dan Faketty and Professor Bob Hanson



Sponsored By:


Click here for upcoming episodes

Solution Providers, have a video or commercial you want to publish? Contact us.

e-commerce

Sponsored by The Zellman Group
Home Depot Vows To Install EMV Terminals By Year End Home Depot will activate EMV chip-and-PIN checkout terminals at all its stores by the end of 2014, the company's CEO told an investment conference on Thursday (Sept. 4). Like many large U.S. retailers, Home Depot already has point-of-sale systems in its stores that can support chip-based EMV payment cards, but does not have the functionality turned on. Customers from outside the U.S. who have EMV cards must use their card's magnetic stripe to make payments, which is less secure. (Source pymnts.com)

More retailers unveil mobile wallets
Merchant Customer Exchange, a company formed by several major U.S. retailers to develop a secure mobile payment platform, has announced that its platform, "CurrentC," is being piloted and will expand this year and next to an increasing number of retailers. Those retailers include Wal-Mart Stores, CVS, Gap, Best Buy, and Target among others. (Source retaildive.com)

Mobile now the primary way consumers shop online

McDonald's preparing for launch of NFC-based mobile payments system


ORC News
Sponsored by Security Resources
Man selling stolen meat, frozen shrimp from hitting Safeway stores Joseph Brasky remains in the Multnomah County Detention Center. He was arrested last week on two counts of first-degree theft and one count of second-degree criminal trespass. According to court documents, Safeway Loss Prevention opened an investigation after discovering more than 21 thefts between August 2013 and September 2014. The total value of merchandise stolen is estimated at more than $3,000, court documents state. Detectives at North Precinct interviewed Brasky where he was shown 21 photos from the various thefts in 2013 and 2014. Brasky admitted that he was the person in all of the photos, according to the documents. (Source koin.com)

8 Thieves Rob Chicago - Oak Brook Louis Vuitton in Smash-And-Grab A group of people crashed a minivan into a storefront and robbed a Louis Vuitton at a west suburban mall in Illinois Sunday morning. Just after 4 a.m., police said a minivan backed into the front doors of a Louis Vuitton in the Oakbrook Center Mall and eight people wearing masks and gloves entered the store. The offenders took an unknown amount of merchandise from the store while the driver waited in the van. (Source nbcchicago.com)

Five suspects arrested in connection with Louisville Verizon store Armed Robberies Louisville Police have arrested five suspects believed to have been involved in the armed robbery of a cell phone store on Dixie Highway. The five suspects have been identified as Brandon Rauh, Wallace Louis, Jr., Stephon Craig, Mario Vrici, and Wallecia Louis all from the Louisville area. The Verizon Wireless store is located at 10414 Dixie Highway, near Ashby Lane, was robbed on Friday morning at gunpoint. Police say electronics were stolen from the store, and that the suspects were all arrested immediately following the robbery. Wallecia Louis reportedly admitted to acting as a lookout during the robbery. Vrici allegedly drove himself along with Craig and Wallace Louis Jr. to the Verizon store, before he entered the store with a gun according to police. Police say they believe Rauh, Craig, Vrici and Wallace Louis also took part in the robberies of a Radio Shack store at 5105 New Cut Road in June and July. (Source wdrb.com)
RCMP charge two men in southern Alberta, Canada credit card fraud scheme Investigators say two males were attending gas stations and convenience stores, making large purchases of gasoline, cigarettes and various other items. Police say "unusual" purchases of scratch lottery tickets were also made — in excess of $100 and $200. The men attended the same stores on several occasions, within the same day. The purchases were initially approved, but the store was ultimately informed the transaction was completed with a fraudulent credit card. RCMP allege that the same two men are responsible for a "large number" of fraudulent purchases along the Hwy. 9 and Hwy. 1 corridor between Calgary and the border of Saskatchewan. (Source calgaryherald.com)

ATM 'skimmer' and ID thief gets prison for South Florida scam; order to pay $11,294 in restitution A man who admitted he installed "skimming" devices on South Florida ATMs to steal money and identities was sentenced to more than four years in federal prison Friday. Security cameras captured photos of Gheorghe Andrei, 53, of Hollywood, fitting and removing the devices and using the stolen information to withdraw cash at banks in Hallandale Beach, Weston, Jupiter, Lantana and Deerfield Beach. Assistant U.S. Attorney Cynthia Wood said Andrei's identity theft involved banks in South Florida and Canada and he was previously convicted of committing almost identical offenses in California in 2012. Andrei, a Romanian citizen who sought asylum in the U.S., apologized for his crimes. The judge imposed the maximum recommended punishment of four years and three months in federal prison. He also ordered Andrei, who could face deportation after serving his time. (Source sun-sentinel.com)


Man sought in $800 baby formula theft in Anne Arundel, MD Anne Arundel County Police are looking for a man who they said has stolen baby formula from at least two stores. Police said the man pictured in the photo above has taken about $800 worth of formula from Safeway stores in Hanover and Severna Park. (Source wbaltv.com)



New York Metro ORC Alliance Kickoff Event

This Friday, Sept 12, in NYC - RSVP today!
The New York Metro Organized Retail Crime Alliance will host its kickoff event this Friday at One Police Plaza Auditorium in NYC. This new regional crime-fighting partnership will allow retailers and law enforcement in the greater New York area to communicate and collaborate like never before. RSVP for this free event here. Learn more at nymorca.org.

Friday, September 12, 2014
Arrive 10:30 AM
Meeting 11:00 AM - 1:00 PM
One Police Plaza Auditorium
One Police Plaza New York, NY 10038

Updated Agenda:

10:30 - Doors open (music by NYPD Jazz band)
11:00 - Opening remarks by Deputy Commissioner Dermot Shea
11:15 - Guest Speaker Ted Potrikus (President NY State Retail Association)
11:25 - Guest Speaker John Halub (President NJ Retail Merchants Association)
11:35 - Guest Speaker Brian Rider (President PA Retailers Association)
11:45 - Training on the NYMORCA Website by Sgt. Tarik Sheppard, NYPD
12:00 - Questions
12:15 - Networking
13:00 - End of Event

Please arrive no later than 10:30 AM, so that you may be cleared by headquarters security and checked in by the NYPD staff.

It is recommended that you use public transportation. Parking is not available at Police Headquarters and is extremely limited in the surrounding area. The following subway lines will take you to the vicinity of One Police Plaza: W, R to City Hall; 2, 3 to Park Place; J, M, Z, 4, 5 and 6 to Brooklyn Bridge/City Hall. You may also take the following buses: M6, M20, M1, M25X, M103, and M15.

Please arrive through the main entrance located near the Municipal Building and then proceed to the auditorium. You must have government-issued photo ID to enter the building.

Do you have an ORC case to share?
Share your ORC news and help the industry grow


Retail Crime News

Sponsored by NuTech National
Lithuanian mobsters behind human trafficking gangs organising slaves to shoplift from Scottish stores HUMAN trafficking gangs are forcing foreign slaves to steal from stores across Scotland in an organised crime wave. Teenagers, many from eastern Europe, are being press-ganged into shoplifting crews targeting High Street stores in a countrywide blitz. Gangsters from Lithuania are behind the operation, being probed by Police Scotland's National Human Trafficking Unit. Most of the victims being forced to steal are women in their teens and early 20s. (Source dailyrecord.co.uk)

Kroger in Memphis, TN adds extra security after parking lot attack Kroger promised security would be beefed up following Saturday's assault on innocent shoppers and employees. WMC Reports saw at least two guards in the parking lot and was able to find out there was at least one extra guard on duty. This is Kroger's direct response to preventing what happened on Saturday from happening again. A mob of teens zeroed in on a customer who is repeatedly punched, before he manages to escape. The group then targets two Kroger employees; one was knocked unconscious and the other could barely stand up after he was assaulted. A shopper who was at the Kroger late Sunday night said he was expecting to see more security in the wake of such violence. (Source wmcactionnews5.com)
Shooting Victim Found In Publix Parking Lot in Miami Police are investigating the shooting death of a man Sunday morning. According to officials, Juan Marimon, 52, was found shot multiple times at 3:45 a.m. at N.E. 6 Avenue & 129 Street. The body of the man was found in a grocery store parking lot across from an apartment complex. Officials believe the shooting took place at the apartment complex and the man possibly tried to drive to a hospital, but could not make it there. (Source cbslocal.com)

Shots fired during an Armed Robbery at a Tulsa, OK Dollar General Gunshots were fired inside of a busy Tulsa store Sunday evening and police are looking for the man responsible. Police tried tracking the man who robbed the Dollar General with a K-9 unit but were not able to find him. The gunman shot one round into the floor of the store, hitting a shopping cart. No injuries were reported. (Source fox23.com)

Police investigate after man with gun flees Home Depot in Calgary, Canada Calgary police are looking for a male and female they say are wanted by loss prevention officers at the Home Depot across from Marlborough Mall. Police say both are in their late teens or early 20s. When the loss prevention officer approached the two, the male showed the officer a gun and waved it in the air. Both the male and female then fled the store in a vehicle. Police say neither of the two threatened any member of the public during the incident. (Source cbc.ca)

Hatchet wielding ex-McDonald's employee arrested after break-in, attempted robbery A hatchet wielding former McDonald's employee is in jail after he attempted to rob where he worked. The Boone County Sheriff's office says Blake Meyers, 19, was found by coworkers Sunday morning in Burlington wearing a mask. Fearful his fellow employees would recognize him, Meyers motioned them to open the store's safe at about 4:40 a.m. An alarm in the store notified a nearby sheriff's deputy about the robbery when employees fled the building. That deputy was two-doors down doing paperwork in his cruiser. He, along with other officers, arrested Meyer without incident at 4:45 a.m. as the young man walked out of the McDonald's. (Source wcpo.com)

Walmart, Employee Robbed At Gunpoint in Omaha, NE A suspect is being sought for the armed robbery of an Omaha Walmart Saturday morning. Police say a masked man entered the store at South 50th and L streets just before 3 a.m., confronted an employee and pointed a gun at him, demanding money. After giving the suspect cash out of his pocket, the employee was told to get money from the register. The suspect then grabbed the drawer from the register and ran from the store. Police found the unopened register drawer, the handgun and mask in the back yard of a home near South 50th Avenue and M Street. (Source wowt.com)

Former Metro PCS Employee suspected in store break-in in Dayton, OH Officers were called to the Metro PCS Saturday. When police arrived, they spoke with the store manager who said the store was broken into overnight. The manager told officers a garage door opener is used to open the metal garage door that covers the front door and front window of the store. The manager said he and another manager as well as a former employee are the only people who have a garage door opener for the store. The manager said the employee stopped working there about three weeks ago but refused to return the key and garage door opener. (Source wdtn.com)
HEB Robbery Suspect Arrested in Louisiana
A man suspected of robbing HEB stores in Brehman, Austin and Bastrop, TX has been arrested in Louisiana according to authorities. US Marshals arrested Jeremy Clarke Brock, 47, after Lone Star Fugitive Task Force members determined he had fled to Lake Charles. Marshals say they found his car parked at the Isle of Capri Casino and were able to track down which room he was staying in. He was arrested without incident. (Source kbtx.com)

Credit card theft ring targets Brooklyn Park, MN? Police say a string of robberies involving credit card machines are leaving local businesses high and dry, and investigators believe a theft ring is focusing on Brooklyn Park businesses. According to a police affidavit, the crooks have even gone over the counter to swipe credit card readers in some cases. Already, the crimes have netted the culprits hundreds of thousands of dollars. Meanwhile, businesses are left feeling the financial hit. (Source myfoxtwincities.com)

Woman Robbed At Gunpoint In a Spartanburg, SC Mall Parking Lot

Suspects wanted in three robberies on a single night in northwest Denver

Cell phone dropped during shoplifting/ robbery, two arrested in Upper Darby, PA

Fire marshal: Arson caused Dollar General fire in Del Valle, TX

Suspects use fake credit card, spent $29k at Jewelry store in Baton Rouge, LA

Jared Vault in the Tanger Outlet, Sevierville, TN hit with a $1200 diamond switch

Robberies and Burglaries
● Aldi - Akron, OH - Armed Robbery - photo released
● AT&T - Wood River, IL - Armed Robbery
● Circle K - South Portland, ME - Armed Robbery - suspect arrested
● CVS - Tulsa, OK - Armed Robbery
● Dollar General - Mantachie, MS - Robbery/ Employee Theft - 2 arrested
● Dollar General - Long Beach, MS - Armed Robbery
● Dollar Saver - Wichita Falls, TX - Armed Robbery
● Family Dollar - Middle Twp, NJ - Armed Robbery
● Family Dollar - Richmond, IN - Armed Robbery - suspect arrested
● Fast & Friendly - Springfield, MO - Armed Robbery
● KFC - Aurora, IL - Armed Robbery - 3 arrested
● Popeye's - Jackson, MS - Armed Robbery
● Rite Aid - Manchester, MA - Armed Robbery
● Small's Meat - Marion, IL - Armed Robbery
● Valero - Pittsfield,Twp, MI - Armed Robbery
● Walgreens - Kalamazoo, MI - Armed Robbery
● 600 Bonham - Paris, TX- Armed Robbery - suspect arrested
● 7-Eleven - Bala Cynwyd, PA - Armed Robbery

Vendor Spotlight




Sony announces IPELA ENGINE EX full HD bullet camera with dual lighting SYSTEM

SNC-VB632D Day/Night IP Camera to be Demonstrated at ASIS 2014, Atlanta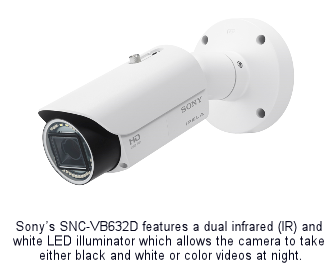 PARK RIDGE, N.J. - Sept. 2, 2014 - Sony Electronics announced today the company's latest outdoor IP camera, the SNC-VB632D. It is a full HD infrared bullet camera with a dual lighting system featuring an infrared (IR) illuminator and a white LED illuminator. The camera can be configured to automatically switch from IR black and white mode to LED color mode when motion is detected, enabling it to generate clear video under dark conditions in either black and white or color.

"Having both illuminators integrated into the camera is a unique feature that saves users money on equipment and installation," said Kenichi Mori, director of marketing and product management for Sony Electronics' Security Systems Division. "Other IP cameras have just one type of lighting, so users who want both IR and white LED options need to purchase and install a complementary lighting system."
The SNC-VB632D is an ideal all-in-one camera for transportation, city surveillance and other complex environments. It supports high-performance illumination through the IR illuminator, up to a range of 30 meters in black and white, with a minimum illumination of 0 lux (0.1 lux for color) at 50 IRE. It also features IPELA ENGINE EX, which combines Sony's unique signal processing and video analytics technologies to provide features such as:

| | |
| --- | --- |
| ● | View-DR technology, enabling a wide dynamic range under high-contrast/backlight conditions up to 90dB in full HD |
| ● | Enhanced DEPA Advanced, providing state-of-the-art video image analytics such as face detection |
| ● | High frame rate of 60fps for a smoother and less blurry viewing experience |
| ● | Image stabilization to reduce the effects of vibrations on the camera, delivering steady, clear images |
Sony will showcase the SNC-VB632D at the ASIS 2014 60th Annual Seminar and Exhibits, taking place from Sept. 29 through Oct. 2 in Atlanta. Visitors to the Sony booth (No. 3604) will see the benefits of Sony's product range across the retail, city surveillance and casino markets and how they can be integrated into security environments.

The SNC-VB632D is expected to be available through Sony's product distribution channels in October 2014.

Featured Job Listings
Sponsored by Cam Connections
Feature Your Job Here For 30 Days -
70% Aren't On the Boards
Group VP of LP
Retained Search
New York, NY
Gus Downing
ORC Investigations Mgr
The Home Depot
Atlanta, GA
The Home Depot
Director Digital LP
Nike
Portland, OR
Nike
Regional LP & Safety Director
Younkers
Okemos, MI
The Bon Ton Stores
Regional LP Director
Corporate
Hoffman Estates, IL
Sears Holdings Corp
Sr Manager of LP
Dunkin' Brands
Dallas, TX
Dunkin' Brands
Sr LP Analyst
Dunkin' Brands
Canton, MA
Dunkin' Brands
Corporate Investigator
Confidential
San Francisco Bay, CA
Confidential
DC LP Manager
Brookstone
Mexico, MO
Brookstone
AP Analyst
Northgate Markets
Anaheim, CA
Northgate Markets
Regional LP Manager
The Vitamin Shoppe
Chicago, IL
The Vitamin Shoppe
National Account Manager
Vector Security, Inc
TBD
Vector Security, Inc
AP Manager
Ralph Lauren
New York, NY
Ralph Lauren
AP Analyst
Bi-Lo Holdings
Baldwin, FL
Bi-Lo Holdings
AP Specialist
Bi-Lo Holdings
Savannah/Augusta, GA
Bi-Lo Holdings
Bilingual AP Specialist
Bi-Lo Holdings
Miami, FL
Bi-Lo Holdings
AP Supervisor
Ralph Lauren
New York, NY
Ralph Lauren
AP Associate
Ralph Lauren
New York, NY
Ralph Lauren
AP Associate
Ralph Lauren
Orlando, FL
Ralph Lauren
LP Investigator
Tom Thumb
Dallas, TX
Safeway
Investigator II
SpartanNash
Omaha, NE
SpartanNash
Key Account Mgr
Checkpoint Systems
Any Location
Checkpoint Systems
National Account Mgr
Confidential
Northeast
Downing & Downing
Regional LP Manager
Confidential
San Francisco, CA
Downing & Downing

Limited Time Only - Post Your Multi-Unit LP jobs for FREE - Learn More Here

Daily Job Alerts


Sponsored by Cam Connections
Appearing One Day Only
View our Internet Jobs Archives here
LP Supervisor
DSW
New York, NY
DSW
Store AP Manager
Home Depot
Falls Church, VA
Home Depot
LP Supervisor
JC Penney
Forestville, MD
JC Penney
LP Supervisor
JC Penney
Akron, OH
JC Penney
Regional LP Manager
Victoria's Secret
Richmond, VA
L Brands
Regional LP Manager
Bath & Body Works
San Francisco, CA
L Brands
Dept Mgr LP & Safety
Lowe's
Columbia, MO
Lowe's
Dept Mgr LP & Safety
Lowe's
Rogers, AR
Lowe's
Dept Mgr LP & Safety
Lowe's
Vero Beach, FL
Lowe's
LP Manager Hrly
Kmart
Chehalis, WA
Sears Holdings Corp
LP Manager Hrly
Sears
Thornton, CO
Sears Holdings Corp
LP Manager Hrly
Kmart
Carlisle, PA
Sears Holdings Corp
LP Manager Hrly
Sears
Springfield, OR
Sears Holdings Corp
AP Manager
Sam's Club
Woodbridge, VA
Walmart
AP Manager in Training
Walmart
Broomfield, CO
Walmart
AP Manager in Training
Walmart
Norwalk, CT
Walmart
AP Manager in Training
Walmart
Cicero, IL
Walmart
AP Manager in Training
Walmart
Borger, TX
Walmart
AP Team Leader
Target
Pacoima, CA
Target
AP Team Leader
Target
Cedar Falls, IA
Target
LP Lead
Sears Canada
Dartmouth, NS, Canada
Workopolis
LP Lead
Sears Canada
North Bay, ON, Canada
Workopolis
LP Manager
Lowe's Canada
Regina, SK, Canada
Workopolis


Home of the Industry's Original
On the Move

Jennifer Florez was promoted to Loss Prevention Systems & Data Lead for RadioShack.
Sean Finegan, CFI was named Regional Loss Prevention Manager for AutoZone.
Doug George was promoted to Assistant Area Loss Prevention Manager for Nordstrom.
Post Your New Job or Promotion!
See all the Industry Movement

Your Career
Sponsor this section of the Daily
Surviving Work Sprints: How to Keep Your Team Smiling Through the Sweat When you challenge your team with a lot of late nights or immediate deadlines some trip-ups are going to occur. Use these tactics to help sure your team is happy and in shape to handle work overloads. (Lead by example)
The Secret to Ending Procrastination is Changing the Way You Think About Deadlines Most often they biggest challenge we face when trying to reach our goals is our own lack of motivation. The key to actually meeting deadlines is to view them as being in the "present" not in the "future." (Break those goals down)


Last week's most popular articles--
7 Common Mistakes New Managers Make Transitioning into a manager position isn't easy. New managers are bound to make some mistakes, but with a little preparation they can be easy to avoid. Here are some classic mistakes you may face in your new position. (Don't ruin credibility)

4 Things You Can Say to Make Your Boss Hate You In the working world, you need to think before you speak. Some employees may not fully understand how bad some of the things they say come across to others. Here are some phrases you shouldn't say to your boss. (Not your job)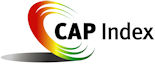 Tip of the Day
Sponsored by Vector Security
In preparing for any interview or meeting, I would suggest that, not only do you educate yourself about the potential employer, but that you study their competitor as well, because not only do these executives know their business, the good ones will know their competitor's business even better. And if you show them you've taken the time to really learn their business and the number one thing that impacts them beyond the customer, their competitor, then they'll be impressed that you went to that effort. And at the end of the day you'll learn an entire channel of trade.

Just a Thought,
Gus Downing






Upcoming Events

ISCPO Conference
September 9-10, 2014
Dallas, TX

RCC Retail LP Conference
September 10-11, 2014
Toronto, ON, Canada

New York Metro ORC Alliance Kickoff Event
September 12, 2014
New York, NY

NE ORC Symposium and Trade Show
September 18, 2014
Worcester, MA

Ohio ORC Retail Crime Symposium
September 19, 2014
Columbus, OH

CLEAR Fifth Annual Training Conference
October 13-16, 2014
San Diego Marriott-Mission Valley, CA

Northeast Regional Conference on LP
October 28, 2014
Monroe Twp, NJ
---
Recruiting?
Get your job e-mailed to everyone... everyday
Post on our Featured Jobs Board!
Reach your target audience in 2014 every day!
Request our 2014 Media Kit
update account / change e-mail
unsubscribe FEEDBACK
www.downing-downing.com

Advertise With The D&D Daily




36615 Vine Street, Suite 103
Willoughby, OH 44094
440.942.0671
copyright 2009-2019
all rights reserved globally