The D&D Daily Mobile Edition
September 8,

2015



The LP Industry's #1 News Source - Informing, Educating and Instilling a sense of community



Spotlight on Leadership

Kroger Central Alarm Control – Portland, OR
Obtains CSAA Five Diamond Central Station Certification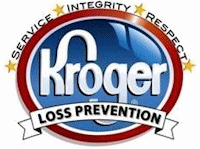 Vienna, VA - The Central Station Alarm Association (CSAA) International is pleased to announce that Kroger Central Alarm Control – Portland, OR has obtained the prestigious "CSAA Five Diamond Central Station Certification."

This Certification testifies that 100% of the company's central station operators have achieved proficiency and certification by passing the CSAA Central Station On-Line Operator Training Course. These courses cover virtually all phases of central station communications with customers, law enforcement, fire and emergency services communications centers. This critical area of communications is the life-saving link between the residential or business properties and the law enforcement, fire and emergency services in local areas.

In order to achieve the Five Diamond Certification, each and every operator must have not only passed the course, but demonstrated:

● Proficiency in alarm verification, which helps reduce false alarms;
● Proficiency in communications with Public Service Answering Points, such as the Emergency 911 centers;
● Knowledge of electronic communications equipment, including radio;
● An understanding of the codes and standards of such organizations as Underwriters Laboratories, Factory Mutual, the National Fire Protection Association and others; and
● Proficiency in the area of emergency preparedness under a wide scenario of possibilities.

In addition, Five Diamond companies have demonstrated an exceptionally high degree of responsibility to their local community and their customers through the investment of time, money and commitment to 100% quality operator training.

There are approximately 2,700 central stations in the United States, which communicate and interact with the law enforcement, fire and emergency services agencies. Of this group, fewer than two hundred central stations have achieved Five Diamond Certified status.


The Central Station Alarm Association International (CSAA) is an internationally-recognized non-profit trade association that represents professional monitoring companies that are listed by a CSAA-approved Nationally Recognized Testing Laboratory, such as FM Global, Intertek/ETL or UL. CSAA is legally entitled to represent its members before Congress and regulatory agencies on the local, state and federal levels, and other authorities having jurisdiction (AHJs) over the industry. Since its incorporation in 1950, CSAA has served its members' interests through education, online training, meetings and conventions, certification, insurance, and industry standards.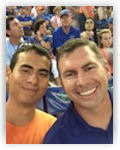 Murray Sinclair was promoted to AVP

of Asset Protection

for Regis Corporation. Murray will be in charge of over all AP reporting directly to Ken Warfield, SVP. Murray will have 5 Directors reporting to him and 36 in direct reports. Murray was previously the Corporate Director of Asset Protection for the retailer and has been with them since last April. Prior to joining the Regis team, he worked at CVS Health as a Regional Loss Prevention Manager, Select Sire Power, Inc as a Marketing Manager and an Area Sales Manager, UPS as a Shift Supervisor/Dispatch and Air Freight and at ABS Global as an Area Sales Manager. Murray earned his Bachelor of Arts degree in Biblical Studies with a minor in History from Southeastern Baptist Theological Seminary. Congratulations Murray!

News Brief
Sponsored by WG Security Products, Inc.
The Pope's Visit - What it means to the security industry - Part 1



Pope Francis visit to bring millions in three cities - Washington, Philadelphia, and New York City - all in 6 days - Are Your Stores Ready? With 2 million expected in Philadelphia alone on the 26th and 27th and millions more in NYC and Washington it will impact retail stores throughout each city. Protecting Pope Francis when he travels to the United States this month will be a particularly arduous task for the Secret Service and other security officers given this pontiff's spontaneity and propensity to plunge into crowds.

"He's a guy that has challenged the bad guys, ISIS, people like that," said Steven Bucci, a national security expert at the Heritage Foundation in Washington, D.C. "There are people who just don't like Catholics. There's a whole bunch of potential threats that the pope faces."

Francis is expected to draw millions of people over five days beginning Sept. 23 when he visits Washington, D.C., New York and Philadelphia. More than one million alone are expected to attend one of the main events, an outdoor Mass on the Benjamin Franklin Parkway in Philadelphia to conclude the World Meeting of Families around which his visit was planned. At his Philadelphia events, selfie sticks will be banned for security reasons.

The pope's visit has been designated a national security special event, meaning the U.S. Secret Service is in charge of planning for his security while working with the FBI and local agencies.

Widmer said the Swiss Guards take a fundamentally different approach to security than other security agencies. They are trained in close hand-to-hand combat, to use their bodies as shields as they protect a religious figure with whom the crowds want to touch or speak. Even if someone threatens the pope, a gun is not always the best response, he said.

Fences and metal detectors will go up around security zones at the Benjamin Franklin Parkway and Independence Hall, schools and courts will be shut and traffic will be restricted downtown.

Editor's note: Obviously stores along any of his routes will be impacted and extra security precautions should be in place with additional staffing. What a great event for our nation and hopefully there won't be any security events. Stay tuned this week as the Daily details the security implications, precautions, and preparations the nation and cities makes for this historical event. And as we like to say on our LPNN episodes - 'Let's keep them all safe out there.' nbcphiladelphia.com bizjournals.com

UK fraud rises to 798m pounds - $1.2b U.S. in first six months - Up 10% - Average Cost Per Fraud up 79% The Fraudtrack report by BDO revealed that the average cost per fraud was 3.27m pounds ($5m U.S.), a 79% increase on the same period a year ago. Individuals remain the main target for fraudsters and scams continue to con the general public, accounting for more than 25% of all reported fraud and totaling 188m pounds ($288m U.S.) of losses. Employee fraud accounts for 32% of all reported cases, costing UK organizations more than 46m pounds ($70.6m U.S.). The most common types of fraud include the straight diversion of cash into bank accounts, changing supplier details to friends or family member's bank details and direct payments to self/other bank accounts via cheques or online payment systems. icaew.com

Wal-Mart Hit With Calif. Unpaid Wages Class Action - Misclassifying Asset Protection Coordinators & shorting them on overtime wages The suit alleges Wal-Mart improperly classified its asset protection coordinators as exempt and paid them on a salary basis while withholding overtime hours and missed meal periods and rest breaks. However, the position actually entails duties that are not exempt, according to the complaint. Plaintiffs are informed and believes ... that defendants engaged in a uniform policy and systematic scheme of wage abuse against their 'asset protection coordinators,' " the complaint said.

The group of plaintiffs claim that Wal-Mart knew or should have known that they were entitled to overtime wages and also failed to provide the workers with the required rest and meal breaks under the Industrial Welfare Commission Wage Orders. But the company neglected to compensate the employees for those wages and declared them as exempt and salaried, according to the suit. law360.com

Blacklisted: Stolen phone databases help cops, businesses combat the illegal aftermarket Databases documenting cell phone theft have resulted in an integrated data-sharing network that is damaging the illegal aftermarket. The Wireless Association (CTIA) and the Federal Trade Commission (FCC) partnered with all four major wireless providers (AT&T, Sprint, T-Mobile and Verizon) in 2012 to find a solution.

The public/private partnership led to the development of online databases to track and disable stolen devices. The 3G and 4G/LTE databases now track cell phones on the specific carrier's network from the moment they are reported stolen. The carrier then can shut off access to the phone's voice and data.

"As more countries and more carriers around the world participate in the 3G and 4G/LTE databases, criminals will have fewer outlets since these stolen phones would be blacklisted and could not be reactivated," said Steve Largent, CTIA president and CEO, at the time of completion. policeone.com

Whole Foods Fires Security Firm After Armed Guard Allegedy Beats Black Customer - Pictures circulate on Twitter & Facebook Whole Foods is firing Admiral Security Services, the security firm at its Oakland store, following reports of a violent assault of a customer by an armed security guard on Thursday evening. The announcement comes one day after Whole Foods "permanently removed" the security guard in question from its stores.

"As a result of the violent behavior of the security guard at Whole Foods Market Oakland, we are replacing this security firm in the store," spokeswoman Beth Krauss wrote in a statement. "The new firm is A.G.S. Private Security, owned and operated by Ms. Gloria Lawrence of Concord."

According to her LinkedIn page, Gloria Lawrence was formerly an account supervisor with Admiral Security Services, where she specialized in "Retail Security/Loss Prevention at all Wholefoods Stores." It is unclear whether Whole Foods is replacing Admiral Security Services at all of its stores, or only the Oakland location.

Graphic images of a customer lying in a pool of blood were circulated on Facebook by Zoe Marks, a witness to the incident, who wrote that she saw the man "slammed repeatedly against concrete pillars, put in a chokehold, restrained, and suffocated until he was thrown face down on the pavement unconscious." Marks wrote that the incident began when the customer was "trying to buy groceries with his EBT card." Marks futher described the incident to the Oakland Tribune, saying, "He wasn't shouting at anyone. He wasn't violent or disruptive. There was no threat from him to any of the customers or employees. (We) felt safe until the security guard attacked him."

The Oakland Police Department is investigating the alleged assault. According to OPD, the victim is in stable condition at a local hospital.

The images of the aftermath of the assault quickly spread on social media, prompting outrage at the treatment of a black customer in a high-end grocery store that is often seen as a marker of gentrification. Many on Twitter and Facebook called for a boycott of the store. sfweekly.com
Class Suit Targets Uber's Pre-Employment Background Checks Uber Inc. has been hit with a putative class action in federal court in Newark claiming it violates the Fair Credit Reporting Act by using background reports in hiring decisions without allowing applicants to dispute entries in their reports.

The case, Cuccinello v. Uber, was filed Sept. 2 on behalf of persons who applied for jobs with Uber and were subjects of an adverse employment action based on information from a consumer reporting agency. The suit claims Uber violated the FCRA by failing to give each applicant a copy of their report and a summary of their rights under the FCRA before the hiring decision was made. Uber has been named in at least three other FCRA suits in federal court in San Francisco, where the company is headquartered, related to background checks on job applicants. njlawjournal.com

Report casts doubt on proposed Staples-Office Depot merger A new report suggest that the Federal Trade Commission is unlikely to approve the merger between Staples and Office Depot. The report, by 24/7 Wall St., cites on a market-share argument that the proposed combination imperils competition.

A report from the New York Post today notes that the FTC has sent out another round of subpoenas that sources told the newspaper "means they [the FTC] are trying to build a case they are prepared to file suit," presumably to block the merger, likely on antitrust grounds. yahoo.com chainstoreage.com

Primark opening distribution center in Lehigh Valley, Bethlehem, PA. - Opening 8 stores in Northeast this Fall - LP Jobs? Contract Security? Primark operates 290 stores encompassing 11 million sq. ft. of selling space in the United Kingdom; Republic of Ireland; Spain; Portugal; Germany; the Netherlands; Belgium; Austria and France. Those stores are supported by a network of five distribution centers. chainstoreage.com

Five Below to open super store - first two-story store next to corporate office in Philadelphia - New LP Program & Jobs developing Five Below was established in 2002 and remains based in the heart of Philadelphia and the opening of our largest store on Chestnut Street is a highly anticipated and proud moment for Five Below," said Joel Anderson, CEO of Five Below, which operates over 400 stores in 26 states. So far in 2015, the company has opened 56 stores. It expects to end the year with 70 new locations.

Editor's Note: Greg Smith took on the role as Senior Director of Asset Protection last October and has been steadily building and staffing an LP department since his arrival. Adding Brad Reeves as their Senior Manager of Asset Protection while opening dozens of stores in the meantime. This is Five Below's first Asset Protection effort and certainly with their fast growth we would suspect they'll be more AP jobs in the future. chainstoreage.com

Police investigating theft of silver worth an estimated $10M - stolen freight truck at Port of Montreal on Sept. 2nd The missing vehicle is a white 1997 Freightliner was stolen in the port later that day. The grey container is 20 feet long with MAERSK inscribed on it. "For now there's no arrest or description of any suspect." montrealgazette.com

3D-printed fake seals used to mask cargo thefts
Cargo thieves have used 3D printers to make fake security seals to hide when a shipment has been compromised. In some cases the cloned seals are so ingenious they even match the identification numbers on the original. "The advantages of this technology have already been discovered by the organized crime." securityindustry.com

Bangladesh court indicts owners in deadly 2012 factory fire A court in Bangladesh's capital indicted the two owners of a garment factory and 11 others on homicide charges Thursday for a 2012 fire that killed 112 workers. It is the first time that factory owners have been prosecuted in Bangladesh's lucrative garment industry, the world's second largest after China. Delwar Hossain and his wife Mahmuda Akter, the owners of Tazreen Fashions Ltd., pleaded not guilty to the charges. The factory produced clothing for large international retailers including Wal-Mart. newswest9.com



RLPSA Announces 2016 Meeting Dates The Restaurant Loss Prevention & Security Association announced its 2016 annual conference will take place July 24-27, at the La Cantera Hill Country Resort in San Antonio. Situated atop one of the highest points in all of San Antonio, La Cantera is where emerald fairways and sparkling pools are the only things interrupting the scenic vistas overlooking the Texas Hill Country. Named a AAA 4-Diamond resort, La Cantera features 5 pools, onsite championship golf, a 7,600 sq. ft. fitness studio and a world-class spa. rlpsa.com

Macy's testing Best Buy departments in 10 stores

NRF: 10 Ways DOL's Flawed Overtime Proposal Hurts Employees

Ikea to open largest U.S. store in Burbank, Calif. next year


Quarterly Same Store Sales Report
Belk Q2 comp's up 1.2% with sales up 1.2%


Last week's most popular news article --
Target announces another 275 layoffs - Nearly 2,100 laid off since March
Big box retailer Target has announced 275 layoffs, most of them coming from the company's Minneapolis-based technology department. abc17news.com
All the news - One place - One Source - One Time
The D&D Daily respects your time
& doesn't filter retail's reality

Report Your News!
(content subject to approval)



Costco stays with Staples subsidiary PNI Digital Media after data breach - re-launches online photo center 7 weeks after breach report Costco is telling customers they can start ordering photos online again, seven weeks after a security breach at a third-party hosting company forced it and several other photo ordering sites to go down in mid-July. Customer photos weren't compromised in the hack, but the company warns in an FAQ, "At this point, we believe that the credit card information of a small percentage of Costco members was captured."

The hack targeted PNI Digital Media, a Vancouver, B.C.-based company owned by Staples that handles online photo ordering for several sites. Costco reports the company was compromised for over a year, between June 2014 and July 2015.

Sam's Club, CVS, Rite Aide in the U.S. and Walmart in Canada were also affected. They each had a message to customers posted on Monday morning that said their photo services had not been restored yet. geekwire.com

Inside threats enable vast majority of cybercrimes No less an authority than colorful cybersecurity pioneer John McAfee firmly believes that the now infamous hack of the US-based Ashley Madison sex-cheating website was an inside job. Statistically, this is extremely likely to be the case for most cyber security breaches. KCS' own research shows that 80 percent of corporate cybercrimes can be traced to staff, and this figure is increasing. This can be the result of deliberate cybercrime or it could be that the staff member has been careless with their personal log-in details. betanews.com

Beacons and Mobile Wallets Are a Match Made in Heaven What happens when you combine mobile wallets with the emerging hype about beacons? You get a winning combination for retailers that boosts shopper loyalty and in-store spending. When a shopper enters a store, a beacon near the entrance communicates with a mobile wallet on the shopper's phone and helps the shopper remember there is a redeemable coupon in his mobile wallet. The shopper might be spurred to make a purchase, rather than just wander the store without buying anything. Once near a cash register, another beacon makes contact with the shopper's mobile wallet and alerts the shopper that he has loyalty points that can be used toward his purchase. The shopper might pile more products into his shopping cart, thinking he can afford more goods by using the points he otherwise would have forgotten he even had. These examples are not some far-off futuristic science fiction. Beauty giant Sephora, for instance, has been piloting beacons in combination with mobile wallets. paymnetssource.com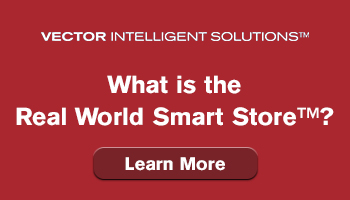 Vendor Spotlight


STANLEY Security Debuts New Vertical & Centralized Operations Team, Network Operations Center

INDIANAPOLIS, IN - STANLEY Security, a leading global manufacturer and integrator of comprehensive security solutions for a wide range of industries, announces the establishment of its new Vertical & Centralized Operations (VOPS) team and supporting Network Operations Center. The combination of these entities is dedicated to providing an unparalleled installation and service experience for end-users in a wide range of vertical markets, locations and applications. By bringing project management and execution to the highest standard of effectiveness and efficiency, the VOPS team provides tangible ROI and time-saving benefits to STANLEY's vast network of customers, tailored to the specific needs of each respective vertical market.

Vertical & Centralized Operations Team

As part of the broader vertical market solutions division launched earlier this year, the VOPS team enables STANLEY Security to better serve its customers by offering optimized, highly intuitive and integrated security solutions to its focused end-users in a broad range of market applications. Along with STANLEY's newly developed vertical market groups - established for the organization's extensive commercial, retail, healthcare, government, corrections, education, financial, global and enterprise customers - the VOPS team delivers superior service delivered through over 75 branch locations throughout North America and is strengthened by a group of highly qualified professionals offering broad customer support.

The expanded field services team focuses on bolstering design, application, installation and service processes, enabling enhanced productivity through comprehensive project management, as well as sales and operations connectivity that more seamlessly integrates differentiated, first-class technologies, solutions and services to STANLEY's dynamic customer base. Bruce Riesterer has been appointed Vice President, Vertical & Centralized Operations for STANLEY Security to lead the credentialed team to directly respond to the needs of retailers nationwide.

"STANLEY Security is committed to exceeding customer expectations. The Vertical & Centralized Operations team allows us to uphold this commitment, offering customers the maximum return on their security investments with the guidance of an experienced, accessible support team," said Jim Cannon, President, STANLEY Security. "Bruce and his team are a highly valued addition to our overall security services offerings, able to identify the key needs and challenges associated with each vertical market to provide the best solution possible."

Read more here.

Press Releases


Checkpoint Systems' CLASSIC N10 EAS System Ideal for Convenience Stores; Features One of the Industry's Smallest Antennas

Improves On-Shelf Product Availability and Enables Open Merchandising
THOROFARE, N.J. - Sep. 8, 2015 - Checkpoint Systems, Inc., a leading global supplier of merchandise availability solutions for the retail industry, today announced its CLASSIC N10 electronic article surveillance (EAS) solution, which is designed primarily for convenience stores.

The N10 features a smaller, flexible antenna that places a premium on floor space, while reducing shrink, improving on-shelf availability and enabling the open display of merchandise.

Coupled with Checkpoint's extensive breadth of tagging solutions, it protects a wide range of merchandise, and serves as a perfect introduction for retailers with smaller store entrances and exits as well as other areas within the store where theft occurrence can be high, such as rest room areas and employee break rooms.

According to Uwe Sydon, Senior Vice President of Innovation, Checkpoint Systems, "We've researched and worked with convenience stores that have many of the same requirements for loss prevention solutions as larger outlets, but often have neither the floor space nor the budget for standard traditional floor mounted, free-standing EAS antennas. With the introduction of the N10 – featuring one of the smallest EAS antennas on the market — those limitations are gone."

The N10 uses Checkpoint's latest generation of detection platforms, which includes jammer detection for organized retail crime attempts to defeat the system, and the latest noise filtering and reduction software to ensure the N10 always performs at an optimum level.
Its bright LED lit acrylic design acts as a highly effective visual deterrent for potential theft. The N10 can be wall or door-frame mounted or sited on an optional free-standing floor mount. In addition, retailers can swivel the antenna in any direction, as well as spin and tuck it out of the way when needed.

Retailers using the N10 can choose from an enormous range of product tagging solutions from Checkpoint, including Alpha High Theft Solutions, as well as hard tags and soft labels.

Consumers benefit from improved on-shelf product availability and open merchandising via the theft reduction effects of EAS, and the active deterrent N10 provides in reducing theft attempts in the protected stores. In addition, because of its smaller size, shoppers' movements aren't restricted.

Classic N10 is available immediately.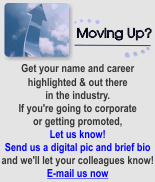 Building Partnerships for a Safe Customer & Associate Experience

Mark Stinde, VP of AP, 7-Eleven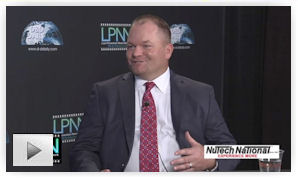 After joining 7-Eleven in 2010, Mark Stinde, VP of Asset Protection, and his team helped revamp 7-Eleven's AP effort with a specific program aimed at reducing armed robberies in stores. This included adding 35 new investigators, building an effective law enforcement collaboration tool and deploying digital video systems and remote monitoring to over 8,700 locations in North America. Learn how these initiatives and others helped 7-Eleven increase case resolutions, improve franchisee engagement and successfully monitor and manage the recent Baltimore riots.
---
Co-MCs Joe LaRocca and Amber Bradley tell us what's still to come in the final sessions on the agenda from "Live in Long Beach," our marathon broadcast filmed live at NRF Protect 2015.
Solution Providers, have a video or commercial you want to publish? Contact us.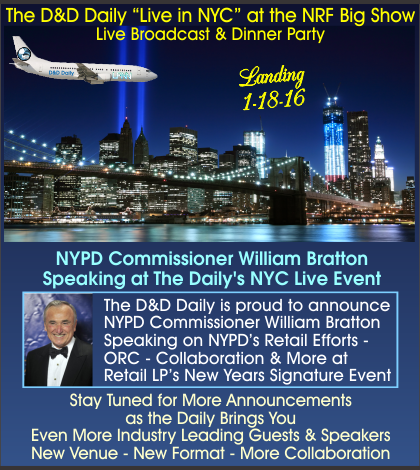 e-commerce

Sponsored by The Zellman Group
Banks fighting back against card fraud
It seems like there's a cyber-hack story in the headlines every other day. But while merchants—and even the Internal Revenue Service—crack down on digital breaches, thieves are targeting another source of power: automatic teller machines. That is spurring a broad movement to more secure methods of payment. Crooks are stealing credit and debit card data from U.S. ATMs at the highest rate in 20 years, according to recent data from credit scoring firm FICO, and they don't seem to be slowing down. Year over year, card skimming, in which thieves swipe user data, at bank-owned ATMs is up a dramatic 174 percent. At non-bank ATMs, compromises are up 317 percent. These numbers represent successful incidents. Thieves who end up gaining cardholder information then create counterfeit plastic, with the potential to steal every penny out of a victim's bank account. Fighting back against losing customers and money, banks and organizations are facing the frailty in the ATM process head on. As banks are encouraged to invest in skimming-detection software and services, the migration from magnetic-stripe payment cards to EMV-compliant cards is in full swing. cnbc.com

Report: Contactless payments will grow by 100% in 2015 Thanks to Apple's mobile payments push, Apple Pay, contactless payments are on the rise, according to a new report issued from market researcher Juniper Research. For background, contactless payments let shoppers wave their mobile phone in front of a reader at the cash register to make a payment. Their credit card is automatically billed without them having to take it out of their wallet. Apple debuted Apple Pay last year to enable iOS devices to make contactless payments. Juniper Research supports Cook's data, and says that the number of mobile wallets using contactless technology is expected to reach 200 million by the end of 2016, up 100% from the end of 2014. Whats more, the launch of Apple Pay has helped spur the growth in contactless payments over the past year. Google also debuted its contactless mobile payments technology, Android Pay, earlier this year and is expected to roll the service out broadly in the next few weeks. fortune.com

Uber working on speedy delivery option for shoppers

"Fraud is not a person - it is a dynamic grouping of statistics that deviate from the norm."
Stuart B. Levine, CFI, CFCI
CEO, The Zellman Group & Zelligent

ORC News
Sponsored by NEDAP
Prison for 'ringleader' in Cabela's theft ring
The last of four people involved in a scam to return items stolen from stores to fund drug habits has been sentenced. Joel Austin McMullen, 27, will spend the next 18 months to 20 years in prison for his role in the scam that police say netted the group more than $3,000, which was used primarily to buy narcotics.

His cohorts have already been sentenced for their involvement. Stephanie Joy Bekkering, 27, was sentenced to 14 months to 20 years in prison while her husband, Kyle Nathan Scheuneman, received 16 months to 20 years in prison after they both admitted to joining the heroin-fueled endeavor.

According to Grandville Police Department investigators, 22-year-old Todd Nathan Jamison stole items from Cabela's Sporting Goods Store near RiverTown Crossings mall in Grandville at the behest of Scheuneman, but detectives identified McMullen as the ringleader. The group returned the stolen items to the store where they would receive gift cards because they had no receipts, police say. They then sold the gift cards for drug money. mlive.com

Rehoboth Beach, DE: Delaware State Police arrest 5 in a seaside ORC spree Five people are arrested and charged in connection with an organized shoplifting ring in Sussex County, according to Delaware State Police. Troopers say around 1:30 p.m. Tuesday, they received a report of a suspicious vehicle parked in the parking lot of Seaside Outlets with people possibly shoplifting items from nearby stores. Upon the troopers' arrival to the area, authorities say a red car was found and matched the description give to the dispatcher. Police say they then contacted four people inside the vehicle and also found several bags of suspected merchandise in the back seat. Police searched the vehicle and confirmed the items were stolen merchandise from several retail stores in the Seaside and Bayside Outlets, including Express, Nike, J. Crew, Under Armor, Orvis, Sperry, American Eagle, Nautica, and Pacific Sunwear, according to police, totaling a value of more than $2,600. Police say they also found three metal wire cutters used to cut the anti-theft devices that are attached to the clothing. Police say they also found drug paraphernalia in the vehicle. wboc.com
Atlanta, GA: $35K in jeans, hoodies taken from Dillard's in Atlantic Station smash-and-grab Thieves smashed their way into the Dillard's department store at Atlantic Station early Tuesday, making off with nearly $35,000 in high-dollar jeans and hoodies, police said. According to Atlanta police spokeswoman Kim Jones, the thieves used a large rock to shatter the side glass doors to the store about 2 a.m. The store's assistant manager told investigators she noticed 200 pairs of Rock Revival jeans that sell for $169 a pair had been taken, along with four Ralph Lauren Polo hoodies valued at $145 each. ajc.com

East Windsor, CT: Police Searching for Suspects in Walmart Thefts They say the women pictured below used their Labor Day holiday to shoplift more than $500 worth of merchandise from the store. They say the blond woman distracted the Walmart greeter to allow the woman pushing the cart to scoot by. They say a child is with the woman pushing the cart. wtnh.com
Traverse City, MI: Couple accused in Shoplifting Spree; Red purse gave her away An open box in a Wal-Mart aisle started an evidence trail that led authorities to a Traverse City couple now accused of using children to help shoplift more than $1,500 from the store. Lindsey Daughtry's distinctive red purse proved to be a vital bit of evidence in a subsequent sheriff's department probe. The investigation led prosecutors to authorize charges this week against the Daughtrys for first-degree retail fraud and contributing to the delinquency of a child. Giddis said the suspects remained unidentified until the Wal-Mart employee met with a Grand Traverse Mall security officer who recognized Ernest Daughtry. record-eagle.com

Northbrook, IL: Nearly $8,000 of iPod Nanos stolen from store Employees of a Northbrook Court store reported noticing around 5 p.m. Aug. 30 that all of the store's iPod Nanos had been stolen. Missing are 40 to 50 of the devices, worth $6,000 to $8,000. chicagotribune.com

Twin Falls, ID: Alert Police officer nabs shoplifter coming out of Target Twin Falls police say a man attempting to shoplift from Target walked right past a police officer with an armful of clothing. Authorities say the officer approached the 25-year-old man in the parking lot as he carried $80 worth of clothes on hangers without a bag. The officer asked if he had a receipt but the man was unable to produce one after pretending to search his car. Authorities say the man quickly turned on his vehicle and fled. Police say the officer had to jump out of the way to avoid being hit. A brief pursuit was called off. The shoplifter was arrested on Monday. ktvb.com

London, England: Topshop Sales Assistant stole $38,000 in clothes to sell on Ebay A sales assistant at Topshop's flagship store on Oxford Street stole almost $38,000 of clothes and cosmetics to sell on eBay. Stephen Hung, 35, is accused of pocketing $9,200 from the scam - and stealing "in excess of 700" garments from the fashionable clothing shop. Prosecutors said Hung targeted items worth $38,000 that had not been tagged and then hid them as he strolled out of the store at the end of his shifts between February and December last year. Prosecutor Grace Ong said Hung set up three Ebay accounts and then sold the stock for profit. itv.com

Tokyo Police arrest 2 International Jewel Thieves, members of the 'PinK Panda' Crime Organization' The Tokyo Police has recently arrested two Chinese suspects for stealing a diamond ring valued at $170,000. The arrest, according to Interpol, occurred on 20 August at Narita Airport. Footage from a Tokyo jeweler's security camera enabled Interpol in Japan to publish a Purple Notice illustrating how the suspects entered the shop in January and pocketed the diamond ring while diverting the vendor's attention. Based on intelligence generated by similar jewelry heists in France, Tokyo police and Interpol's Paris office worked together to identify the two suspects as 44-year old Huang Wende and 40-year old Zhang Liangchen, members of the renowned 'Pink Panda' crime group. 'Pink Panda' is an organized crime theft ring that has been operating worldwide for at least five years and targets high-value jewels. israelidiamond.co.il
Do you have an ORC case to share?
Share your ORC news and help the industry grow

Retail Crime News

Sponsored by Security Resources
Hoover, Ala., Home Depot employee fatally shot in parking lot after work Authorities say a Home Depot employee has been fatally shot after he left work. Local media outlets report that police Capt. Gregg Rector says 25-year-old Xavier Montez Beasley was found lying in the parking lot at Home Depot in Hoover, about 12 miles south of Birmingham. Police say they received a call around 12:31 a.m. Saturday about shots fired at the store.

Rector says Beasley was shot multiple times and was pronounced dead at the scene. Investigators still don't know a motive behind the shooting. Rector says there were no words exchanged before the shooting and no robbery attempt. The shooter fled the scene on foot and has not been caught. publicopiniononline.com

Kemah, TX: Armed Robbery suspect kills self during standoff with SWAT at Walgreens An armed robbery suspect who was barricaded inside of a Walgreens in Kemah shot and killed himself during a standoff with officers Tuesday morning, League City police confirm. Police received a report that an armed man stole a vehicle at gunpoint. Police caught up to the suspect, who led them on a chase to a Walgreens at 156 East FM 518. The suspect exited the vehicle and fired shots at officers as he ran into the store. Several customers and staff inside the store fled when the suspect entered, but the pharmacist, two other employees and one customer were held hostage inside, police said. Throughout the incident, officers were able to view the suspect's actions through live-feed cameras at the Walgreens. They saw the suspect shoot and kill himself at 9:45 a.m. Shortly before his death, the pharmacist was released. click2houston.com
Dania Beach, FL: Man fatally shot outside Winn Dixie supermarket; 1 in custody Authorities are investigating after, they said, a man in his 20s was shot and killed outside of a supermarket in Dania Beach, Monday night. Broward Sheriff's Office and Fire Rescue crews responded to the scene of the shooting at the Winn-Dixie Plaza, just after 7 p.m. Crews cordoned off the area with crime scene tape as the supermarket closed for the night while deputies investigated. Deputies took the suspect, a man in his 60s, into custody. wsvn.com
Palmetto, FL: Police identify Devin Chandler as suspect in execution-style murders at convenience store Palmetto Police are asking for help to locate the man they believe shot and killed two convenience store workers. Investigators identified 25-year-old Devin Chandler as the man who robbed the Snappy Quick store at 559 17th Street West in Palmetto. Authorities say during the robbery, Chandler shot and killed two store employees, 23-year-old Khasem Yousef and 17-year-old Faares Yousef, execution-style. abcactionnews.com
Bernalillo, NM: Man dies in Police custody after fights at McDonald's, Wal-Mart Four Bernalillo police officers are on paid leave after a 45-year-old man died in police custody Sunday night. It started when police say a man got into a domestic dispute at the McDonald's on Highway 528 on Sunday. "He gained control in some manner and caused the crash," Said Bernalillo police Chief Tom Romero. They say he drove to the nearby Wal-Mart, and on his way, he was hit by another car. He then got into a fight at that Wal-Mart with several customers and employees – even throwing TVs off shelves. The Bernalillo police chief says other customers tried to restrain him. When police showed up, he resisted arrest. At some point, he stopped struggling with officers, and police say he was "unresponsive." Bernalillo Police Chief Tom Romero says Monday that the man's cause of death is unknown. It's not yet known whether he was impaired or suffered from an underlying health condition. kob.com
Oakland, CA: Violent "Altercation" at Whole Foods; Witness Says Black Customer Bloodied After Attempting to "Buy Groceries with his EBT Card" Whole Foods Market has fired a security guard who allegedly beat up a man trying to buy groceries this week in Northern California. The incident came to light after customer Zoe Marks posted photos on social media showing a man bleeding on the ground. She said she took the photos at a Whole Foods in Oakland. It's unclear why the man was allegedly attacked. "I just saw a young man violently assaulted by an armed security guard at Whole Foods -- slammed repeatedly against concrete pillars, put in a chokehold, restrained and suffocated until he was thrown face down on the pavement unconscious," Marks said in the post. "The guard locked him out of the store despite the fact he was immobile." Marks tweeted multiple times including directly at Whole Foods Market, asking it to get to the bottom of the incident, and the company answered her. "@z_marks We take this very seriously. We are investigating this immediately," Whole Foods tweeted back. Whole Foods spokeswoman Beth Krauss told The San Francisco Chronicle that the guard "interceded when the customer made physical contact with a team member inside the store." In a series of tweets Friday, the grocery chain said it is investigating the incident. "We're moving quickly to gather the facts, we want to make it clear that we take a zero tolerance approach to violence," it said. "The security guard involved in the incident has been permanently removed from all WFM stores." kwch.com

East Lampeter Twp, PA: Photos released of man accused of threatening to shoot Famous Footwear store employee, theft suspects The man and two women are wanted for terroristic threats, theft by deception and retail theft. Police said they entered the Famous Footwear Outlet in the Rockvale Square complex attempting to return two backpacks without a receipt on Aug. 26. Store employees recognized the man, as well as two the women with him, as suspects of prior shoplifting incidents at the store, police said. When the sales clerk declined to issue a refund to the man, he threatened to come back to the store and shoot the clerk. Police said the backpacks the man attempted to return had been recently stolen from the Famous Footwear store at the Tanger Outlet Mall. pennlive.com
Richmond, VA: Man arrested after box-cutter fight at Food Lion Distribution center A man was hospitalized Monday with serious injuries after being slashed with a box cutter during a workplace dispute at a Food Lion distribution center in Prince George County, according to police. Harold Jones, 49, of Petersburg, was jailed on charges of malicious wounding and assault in connection to the incident. richmond.com

San Antonio, TX: Man charged in 6-day August robbery spree Jose Avila, Jr., 34, is facing yet another charge in connection with a convenience store robbery spree that spanned six days during the month of August. San Antonio police believe he's the man-- often described as wearing a fedora-style hat-- who walked into convenience stores carrying a portfolio case with a gun inside and demanded cash from the clerks. ksat.com

Albuquerque, NM: Mother accused of using her children to shoplift Albuquerque Police have arrested a woman in connection to multiple shopliftings at local hardware stores. KOB-TV reports that police say the woman and her husband made their children sit on merchandise in order to conceal it. A loss prevention officer told police she had seen the couple being confronted on camera as they used their children to take items from the store. The woman's photo was matched to surveillance video after her car was placed on a watch list during a random licensee check at a local motel. lcsun-news.com

Harrisburg, PA: Video shows teens ransacking convenience store An unruly group of teenagers left a small trail of destruction in midtown Harrisburg on Saturday night: jumping on cars, smashing off car mirrors, and briefly ransacking a convenience store. On Monday, the 2nd & Verbeke Mini Market & Gas released surveillance footage of the latter act, which shows about a dozen of the group charging into the store, grabbing candy and bags of chips, before quickly departing. Ali Bakhtaver, 43, the store owner, was behind the counter at the time of the incident. While a dozen youth entered, he estimated that about 50 others were outside. Bakhtaver said he believed the group caused about $300 to $400 worth of damage, including theft. pennlive.com

Temple, TX: Two Teens Charged After Jewelry Store Theft Two Waco teenagers who were arrested after about $1,500 worth of merchandise was stolen from a display case at a jewelry store in Temple have been charged with theft. The theft was reported at around 4:15 p.m. Monday at Lastovica Jewelry. The two men fled after the theft, but apparently dropped some of the stolen merchandise as well as handgun, which officers recovered. kwtx.com

UK: London: Axe-wielding robbers in smash-and-grab at jewelers A gang of "brazen" bandits carried out a daylight smash-and-grab armed robbery at a Brent jewelers. Eight men are believed to have rolled in on four mopeds armed with an axe and sledgehammer on Monday afternoon. The suspects smashed the windows and removed Indian and Iranian jewelry from the display, police said. Detectives from the Met's Flying Squad are appealing for witnesses to come forward as well as anyone who may have taken video footage of the robbery in action. getwestlondon.co.uk

UK: London: Street mob catches London jewelry thief after armed robbery and trap him with wooden pallet This is the incredible moment an crowd of people helped catch an alleged jewellery thief who was trying to get away on a moped. Footage uploaded to YouTube shows scenes of chaos in the immediate aftermath of a smash and grab in Kingsbury, London, on Monday. Around 30 seconds in two mopeds are seen speeding down a high street. One disappears out of view but the other veers onto a pavement and smashes into a post. The crowd dashes over and surrounds him. One person sits on the alleged thief while another places a wooden pallet on him. Moments later the police arrive and an arrest is made. metro.co.uk

UK: Another offence for serial resort shoplifter
The serial shoplifter has 281 previous convictions which comprise 395 offences. Glen Stacey, who is approaching his 400th offence, is on a CRASBO (criminal anti-social behaviour order) to keep him out of Blackpool town centre because of his record. blackpoolgazette.co.uk

Dothan, AL: Dollar General employee charged with $500 theft

Leesburg, VA: Circle K employee busted for $1,700 in Gift Card theft

New Zealand: Gunman shot and killed by Police in Upper Hutt McDonald's

Hastings, ND: Walmart Employee Accused of Stealing $1,178

Kay Jewelers in the Shallotte Crossing, Shallotte, NC was the victim of a Grab & Run, merchandised valued at $2,499.

Kay Jewelers in the Fashion Show Mall, Las Vegas, Nevada was the victim of a Grab & Run, merchandise valued at $3,699

Kay Jewelers in the Independence Mall, Wilmington, NC was the victim of a Grab & Run merchandise valued at $1,599


Kay Jewelers in the Cleveland Mall, Shelby, NC hit with a Distraction Theft, merchandise valued at $500; Suspect believe to be from Gastonia, NC and has committed the same type thefts before.

Kay Jewelers in the Fashion Square Mall, Saginaw, MI was the victim of a Grab & Run, merchandise valued at $3,349


Robberies and Burglaries
● Alley's – Martha's Vineyard, MA - Burglary
● Arco – Watsonville, CA – Armed Robbery/ Kidnapping
● B&T Shooting Supplies – Middleburg Hts, OH – Burglary/ Guns
● Cricket – Dallas, TX – Burglary
● CVS – Richland Co, SC – Armed Robbery
● Dollar General – Knoxville, TN – Armed Robbery
● Family Dollar – Claymont, DE – Armed Robbery
● Fast Stop – Kansas City, MO – Armed Robbery
● Food Lion – Chesterfield Co, VA – Robbery
● M&B Cigarette – Wilmington, NC – Armed Robbery
● Mapco – Franklin, TN – Armed Robbery
● New East Side Market – Chattanooga, TN – Robbery/ Owner Murdered
● Obadiah's Smoke - Indianapolis, IN – Armed Robbery/ clerk shot
● Precision Sports – Hickory, NC – Burglary/ Guns
● Quik Trip – Wichita, KS – Robbery/ Guard Assaulted
● Shop and Save – Memphis, TN – Burglary
● Shore Shop – Newark, DE – Armed Robbery
● Snappy's Kwick Mart – Palmetto, FL – Armed Robbery/ 2 brothers killed
● Subway – Tulsa, OK – Armed Robbery
● West Market – Bloomington, IL – Armed Robbery
● 7-Eleven – Virginia Beach, VA – Armed Robbery
● 7-Eleven – Portsmouth, VA – Armed Robbery


Featured Job Listings
Sponsored by NuTech National
Feature Your Job Here For 30 Days -
70% Aren't On the Boards
VP of Sales/Client Relations
More details coming soon
Confidential - Retained Search
Nationwide
Gus Downing
Dir LP (Western Canada)
Walmart Canada
Calgary, CA
Walmart Canada
Dir LP
Cracker Barrel
Lebanon, TN
Cracker Barrel
LP Director
Wireless Advocate
Seattle, WA
Wireless Advocate
Dir Safety AP Solutions
Walgreens
Deerfield, IL
Walgreens
Dir of AP, Global Ecommerce
Ralph Lauren
Greensboro, NC
Ralph Lauren
Dir AP
Saks Fifth Ave

New York, NY
Saks Fifth Ave


Territory LP Dir.
Burlington Stores
Los Angeles, CA
Burlington Stores
Dir. of Security/LP
Estee Lauder
Los Angeles, CA
Estee Lauder
Director of LP
Pacific Sunwear
Anaheim, CA
Pacific Sunwear
VP Supply Chain, LP & Safety
Ross Stores
Ft. Mill, SC
Ross Stores
Sales Representative
NuTech National
Maitland, FL
NuTech National

Limited Time Only - Post Your Multi-Unit LP jobs for FREE - Learn More Here
Daily Job Alerts


Appearing One Day Only
View our Internet Jobs Archives here
LP Supervisor
Burlington Coat Factory
Oklahoma City, OK
Burlington Coat Factory
LP Supervisor
Burlington Coat Factory
Fort Smith, AR
Burlington Coat Factory
AP Team Leader
Target
Concord, NH
Target
AP Team Leader
Target
Decatur, AL
Target
AP Manager
Home Depot
Albuquerque, NM
Home Depot
LP Corp Mgr - Technology & Innovation
JCPenney
Dallas, TX
JCPenney
LP Specialist
Ralphs
El Cajon, CA
Kroger
Dept Mgr LP & Safety
Lowe's
Baton Rouge, LA
Lowe's
LP Manager Hrly
Kmart
Spokane, WA
Sears Holdings Corp
LP Manager Hrly
Kmart
Lake Havasu City, AZ
Sears Holdings Corp
LP Manager Hrly
Kmart
Decatur, AL
Sears Holdings Corp
LP Manager
Sears
Fairfield, CA
Sears Holdings Corp
LP Manager
Kmart
Gainesville, FL
Sears Holdings Corp
LP Manager
Sears
Nanuet, NY
Sears Holdings Corp
AP Manager in Training
Walmart
Bellefontaine, OH
Wal-Mart
AP Manager in Training
Walmart
Warrenton, MO
Wal-Mart
AP Manager in Training
Walmart
Tallahassee, FL
Wal-Mart
AP Manager in Training
Walmart
Irvine, CA
Wal-Mart
AP Manager in Training
Walmart
Pullman, WA
Wal-Mart
AP Manager in Training
Walmart
Moorefield, WV
Wal-Mart
AP Manager in Training
Walmart
Paris, IL
Wal-Mart
AP Manager
Walmart
Piscataway, NJ
Wal-Mart



Home of the Industry's Original
On the Move

Murray Sinclair was promoted to AVP

of Asset Protection

for Regis Corporation.


Kevin Byrn

was promoted to Regional Director of Operations in the NW for Regis Corporation.


Anthony Auciello, CFI

was named Senior Regional Loss Prevention Manager for Supervalu.


Corey Freeman, CFI

was promoted to Senior Regional Loss Prevention Manager for Supervalu.


Clay Corderman

was promoted to District Operations Manager for JCPenney.

Post Your New Job or Promotion!
See all the Industry Movement


Your Career
Sponsor this section of the Daily
6 Keys to Employee Engagement During Times of Distraction You may see more disengaged employees during the summer months or anytime there is an economic lull. Minds tend to wander, and productivity starts to trickle down the drain. What can you do to keep their performance high during times of distraction? Here are 6 strategies to instill in your workplace. Give them a purpose

5 Habits for a Happier More Productive Team After a Long Holiday Most of us are trying to get back into the rhythm after a long weekend, and it can be difficult. We're still thinking about the fun we just had over the holiday weekend and remembering the projects we left for today's return. Here are some ways, as a leader, you can help your team get back into the swing of things. Start with positivity
Last week's most popular articles--
52 Simple Ways to Be Your Best Every Week Every day that you go to work, you should focus on bringing your A-game and being the best version of yourself. If you like what you're doing, use these 52 ways to excel at work every week. Put your heart into it
5 Unexpected Ways to Reduce Work Stress As work pressures increase, the ways we find to wind down after a day at work require more effort. It's becoming harder to set the boundaries for when we're "on" and "off", but we can find alternative ways to deal with the stress at work. Here are some strategies. Focus on breathing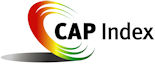 Tip of the Day
Sponsored by Vector Security
Every industry, every company has its core objectives of adding value and impacting the whole. In theory, all of us are are on a mission to make a difference and create change that ultimately benefits the industry, the company we're with, and ourselves. At the end of the day, it's all about the people that are feeding this evolution and while that's our strength, it's also our weakness. Regardless of how strong our product, service or LP model is, it always comes down to the people and the relationships. And with those two variables constantly changing, sometimes for the better and at times for the worst, it's how you deal with the worst that determines how far you'll go and who you are. Facing it is the key and denial is the lock.

Just a Thought,
Gus





Upcoming Events
---
Recruiting?
Get your job e-mailed to everyone... everyday
Post on our Featured Jobs Board!
Reach your target audience in 2015 every day!
Request our 2015 Media Kit
update account / change e-mail
unsubscribe FEEDBACK
www.downing-downing.com

Advertise With The D&D Daily




36615 Vine Street, Suite 103
Willoughby, OH 44094
440.942.0671
copyright 2009-2019
all rights reserved globally