The D&D Daily Mobile Edition
September 9,

2014



The LP Industry's #1 News Source - Informing, Educating and Instilling a sense of community


News Brief
Sponsored by WG Security Products, Inc.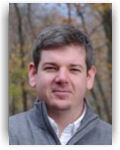 Paul McGinley was promoted to Director of Loss Prevention - U.S. for Dollar Financial Group. Paul was previously the Regional Loss Prevention Manager for the company and has been with them for over eight years. He started as the Loss Prevention Technical Assistant. Paul earned his Bachelor's of Arts degree in Political Science from Dickinson College. Paul was also the D&D Daily third place award winner for our 2011 Thought Challenge. Congratulations Paul!
Study finds engaged employees dramatically reduce shrink, help retailers save millions of Euros European Grocery retailers could save up to 380 million euros per year by improving employee engagement in the bottom quartile of their stores, according to a new report published by the Efficient Consumer Response (ECR) Shrink & On-Shelf Availability Group a research group supported by global merchandise availability solutions supplier, Checkpoint Systems. The findings have identified a strong correlation between higher levels of employee engagement and lower levels of retail loss among the 200,000 members of staff surveyed. According to the study, out of stocks were twice as high in the bottom quartile of stores relative to the average of the stores in the remaining three quartiles. Read more in today's Vendor Spotlight below. (Source checkpointsystems.com)

Home Depot Data Breach Could Be the Largest Yet - Could reach 60 million credit card numbers - 50% higher than Target The retailer said the exact number of customers affected was still not clear. But a person briefed on the investigation said the total number of credit card numbers stolen at Home Depot could top 60 million. By comparison, the breach last year at Target, the largest known attack to date, affected 40 million cardholders. Security experts believe that the same group of criminals in Eastern Europe is behind the attacks. Buried in the malware used in the Home Depot attack were links to websites that reference the United States role in the conflict in Ukraine. (Source nytimes.com)

Banks see spike in ATM PIN Debit Card Fraud in wake of confirmed Home Depot Breach - The Mules are in your stores too! HD acknowledges credit and debit card breach involving its U.S. and Canadian stores dating back to April 2014. HD claims no PIN data was compromised but banks are reporting "steep increase" in past few days in fraudulent ATM withdrawals on customer accounts. The card data for sale in the underground that was stolen from Home Depot shoppers allows thieves to create counterfeit copies of debit and credit cards that can be used to purchase merchandise in big box stores. But if the crooks who buy stolen debit cards also are able to change the PIN on those accounts, the fabricated debit cards can then be used to withdraw cash from ATMs. Here's the critical part: The card data stolen from Home Depot customers and now for sale on the crime shop Rescator[dot]cc includes both the information needed to fabricate counterfeit cards as well as the legitimate cardholder's full name and the city, state and ZIP of the Home Depot store from which the card was stolen (presumably by malware installed on some part of the retailer's network, and probably on each point-of-sale device.) KrebsOnSecurity also heard from an employee at a much larger bank on the West Coast that lost more than $300,000 in two hours today to PIN fraud on multiple debit cards that had all been used recently at Home Depot. The manager said the bad guys called the customer service folks at the bank and provided the last four of each cardholder's Social Security number, date of birth, and the expiration date on the card. And, as with the bank in New England, that was enough information for the bank to reset the customer's PIN. (Source krebsonsecurity.com)

Only seven steps required to hack into a POS system 1. Launch a broad based attack against a known vulnerability using a watering hole. 2. Perform first level analysis of the systems that are compromised. 3. Determine if there are any viable targets in the 'catch' – are there any dolphins hiding in with the tuna? 4. Identify a target. Pick the largest 'fish' and start working towards your objectives. 5. Pivot. From your initial point of compromise (the unsuspecting user who fell victim to the broad based attack) attempt to pivot within the corporate network. 6. Systematically move on your objectives. Attempt to identify the ways to access the POS terminals. 7. Ex-filtrate the stolen data. The critical last step would require the hackers to move the harvested credit card info back from the POS terminals to a location of their choosing. (Source retailfraud.com)

Panera Bread would like customers to come in gun-free The bakery-cafe chain joined a handful of other high-profile retailers, including Starbucks, Chipotle, and Target, to make the request. "Within our company, we strive to create Panera Warmth," the company said in a statement released Monday. "This warmth means bakery-cafes where customers and associates feel comfortable and welcome. To this end, we ask that guns not be brought into this environment unless carried by an authorized law enforcement officer. Panera respects the rights of gun owners, but asks our customers to help preserve the environment we are working to create for our guests and associates." (Source chainstoreage.com)

Gordmans removes Loss Prevention Director job posting from their corporate web site - Announcement must be close With no confirmation on who's been named to the position. However it must be close because the posting has been taken off the web.

PayPal to start acccepting bitcoin payments - "Millions of retailers will de facto be accepting bitcoin overnight" EBay Inc.'s PayPal service will start accepting bitcoins, opening up the world's second-biggest Internet payment network to virtual currency transactions. "PayPal integrating bitcoin into Braintree is a very substantial development," Mr. Luria said. "Not only will it make it possible for some of the fastest-growing apps to integrate bitcoin seamlessly, it opens the door for PayPal to integrate bitcoin into its main wallet functionality. If that happens millions of retailers will de facto be accepting bitcoin overnight." (Source criansnewyork.com)

24% of retailers expect 5+% holiday sales increase - 70% expect sales on par with '13 - new report

New Breach Prevention Technology Deployed On Market Leading Aloha POS

Wal-Mart FCPA Spending Slows
Wal-Mart Stores Inc.'s spending on Foreign Corrupt Practices Act-related costs has slowed considerably this fiscal year, according to a securities filing. The retailer spent $96 million in the first six months of its fiscal year, which began Feb. 1. It spent $155 million on those costs during the same period last fiscal year. Wal-Mart has estimated that it will spend between $200 and $240 million on FCPA and related compliance costs this fiscal year. The firm said it spent $65 million on "inquiries and investigations" and $31 million on its global compliance program in the first six months of this fiscal year. (Source wsj.com)

Wal-Mart to Kill 'Express' Store Brand: Report
Citing an internal company memo from Wal-mart U.S.' chief development officer, the newspaper reported that the Express moniker will be eliminated, with all new small stores in the future called Neighborhood Markets. The 21 existing Express stores will be converted to the Neighborhood Market banner in coming months. Currently, Walmart Neighborhood Markets are about 45,000 square feet. "Wal-Mart's research into customers' habits showed that its small Express stores were serving the same purpose as its larger Neighborhood Market stores. Since 2011, Wal-Mart has opened about 20 of the pared-down Walmart Express stores in the range of 10,000 to 15,000 square feet in markets such as Chicago and cities in North Carolina and Arkansas and is expected to open up 90 more this year. The chain still considers the concept as being in the test phase. (Source cspnet.com)
Keep Your Data Yours While Traveling
TAKE ONLY WHAT YOU NEED The safest way to protect confidential information is to leave it at home. But if you must take it, carry the data on a memory stick. The more separation from a computer's hard drive, the better, experts say. USE ENCRYPTION If you carry your laptop, rely on disk encryption to protect electronic files. Before you travel, you or your company's information technology expert can install disk encryption software on your devices. If the entire hard drive is encrypted, a thief "would get total gibberish." GO FOR LAYERS These include a black jacket, with zip-off sleeves and a hood, that has pockets that block RFID — radio-frequency identification — he said. He also uses Dropbox to send files, and an iPhone 5S with a fingerprint sensor to confirm identity and the ability to create a personal hot spot. THINK LOW-TECH To prevent a thief from turning on a camera or microphone, place a sticker over it. (Source nytimes.com)

The "New Tobacco Road" - I95 along the Eastern Seaboard - $5.5B Tax loss - Smuggling cigarettes More and more, we are finding organized crime, ethnic street gangs and even terrorists getting into the game because it's the new currency for the criminal. It's more profitable than narcotics," said Rich Marianos, a retired assistant director with the federal Bureau of Alcohol, Tobacco, Firearms and Explosives. "It's a $5.5-billion loss to this country a year in tax avoidance, tax evasion and just plain old stealing from the American taxpayer." -- This March, The Tax Foundation released a report highlighting the illicit cigarette trade in the United States. Shortly after, New York Gov. Andrew Cuomo announced a new Cigarette Strike Force -- composed of state, local and federal agencies -- to crack down on illegal tobacco trafficking and sales in the Empire State. A few months later, Winston-Salem, N.C.-based Reynolds American Inc. (RAI) launched a special website called the "New Tobacco Road" to draw attention to cigarette smuggling and the issue's seriousness for the tobacco industry and all its players, including convenience store retailers and wholesalers. (Source csnews.com)

Quarterly Same Store Sales Results
Burlington Stores Q2 up 4.7% with net sales up 8.3%
Pep Boys Q2 down 1.8% with sales down 0.3%
Barnes & Noble Q1 retail segment down 5.1% with consolidate revenue up 7%
Sears Hometown and Outlet Stores Q2 down 6.3% with net sales down 2.8%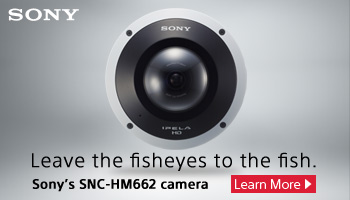 All the news - One place - One Source - One Time
The D&D Daily respects your time
& doesn't filter retail's reality
Report Your News!
(content subject to approval)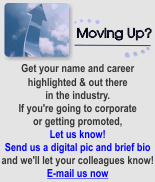 Instakey Security Systems' newest
Loss Prevention Qualified employees

"Making KeyControl Simple!"
LP Qualified (LPQ) is a certification that was designed to be a benchmark education for loss prevention professionals, driven by the Loss Prevention Foundation. Instakey looks forward to next year when more personnel will be testing for their LPQ Certifications and others will be moving on to their Loss Prevention Certification credential!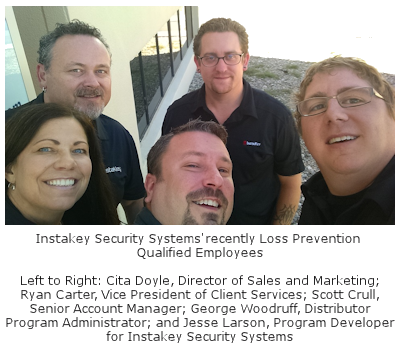 Sponsored by: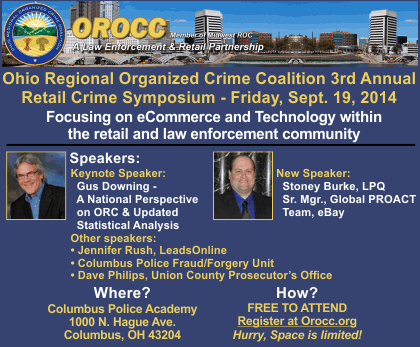 Loss Prevention News Network

"Live in Ft. Lauderdale at the NRF Show 2014"
Preparing - Training - Responding to the Active Shooter
Rich Mellor
Rich Mellor, Senior Advisor, Asset Protection at the NRF and former VP of LP for the NRF, sits down with LPNN to discuss the most dangerous situation in retail -- active shooter events. Studies have shown business locales, such as retail stores, are the most frequently attacked locations in active shooter events. Rich talks about what the LP industry can do to better prepare and help prevent such incidents, including partnerships with law enforcement and other emergency responders.

NEXT UP - Coming Sept. 15
Cyber Security's Increasing Impact on Retail the Role of LP
Tom Litchford, VP, Retail Technologies at the NRF
LPNN Quick Take #15
In this LPNN Quick Take, hear from Joe LaRocca, Greg DeTardo, President at NuTech National and Jon Gold, VP, Supply Chain & Customs Policy at the NRF as they discuss the biggest issue facing retail at this time - the supply chain labor contract for the west coast port. And how this affects the Loss Prevention executives and retailers. They also talk about the growing ORC problem and Cargo theft.



Joan Manson

Sponsored By:



Bass Security



Sponsored By:



Keith White & Michael Nelson

Sponsored By:


Dan Faketty and Professor Bob Hanson

Sponsored By:


The NRF's LP Legislative Committee, a National Update





Jeff Fulmer & Jon Gold


Sponsored By:


Click here for upcoming episodes

Solution Providers, have a video or commercial you want to publish? Contact us.

Big Data
Sponsored by Verint
Anticipation and preparation are key to fighting data breaches A "cat-and-mouse" game is a fitting way to describe what retailers are up against in their long-standing war with cyber criminals. Think about it in the context of serial bank robber Willie Sutton: Asked why he robbed banks, Sutton's reported response was "because that's where the money is." In a retail context, cyber criminals might say something similar - retailers' point of sale and card processing systems are "where the payment card data is." "It really is no longer a question of if you are going to have a cyber event," says Mark Weatherford, former deputy undersecretary for cybersecurity at the Department of Homeland Security. "The question is, when is it going to happen? ... "The difference between a company with a good security program and a company with a not-so-good security program is how quickly they can discover that breach, how quickly they can mitigate it and how quickly they can get back into business," he says. (Source nrf.com)

Information security spending on the rise - with Data LP growing the fastest The price tag on battening down data hatches and beefing up security is getting bigger, said Gartner Inc. Stamford-based research company anticipates that worldwide spending on information security will reach $71.1 billion this year, a 7.9 percent jump from 2013. Under the umbrella of information security, data loss prevention is growing the fastest, Gartner noted, growing 18.9 percent. (Source lawtechnologynews.com)

On-Demand Webinar: "Applying Smart Video to Harness Big Data"

Insurance Company Offers Data Breach Coverage to Jewelers

How Bring-Your-Own-Device policies change the way company data is managed

e-commerce

Sponsored by The Zellman Group
How PCI and EMV Will Secure the Payments World The EMV standards were created to outline a whole new methodology for performing payments, using a secure card that could provide cryptographic authentication of itself and the transaction. These standards are separated into three broad groups; ones that outline the security of the processing element, or 'chip' on the customer card; ones that detail the physical and electrical interface of the customer card and payment terminal; and finally standards that outline how the transaction is to be performed. Like EMV, PCI is not a single standard; there are many different standards and information supplements that provide details on the many different aspects of payment security. The PCI Data Security Standard (PCI DSS) is an audit standard that focuses on the security of environments that are used to store, process and/or transmit cardholder data, and the Payment Application DSS (PA DSS) similarly focuses on the security of software used in payment processing. The PCI PTS and PCI PIN standards dictate the minimum level of security for the physical devices that are used to accept card payments, and the Point to Point Encryption (P2PE) standard takes an overview of how all of these standards can work together in the form of a tailored solution to provide end to end security to payments through encrypting card data directly within the payment accepting device. (Source paymentssource.com)

J.C. Penney launches online sports store


ORC News
Sponsored by Security Resources
Cook County Regional Organized Crime Task Force Training & Conference - Day Two: Fighting ORC through Education
Written by Melissa Schammert
AP Solutions Manager, Walgreens

Day two of the conference did not disappoint. During the course of the first hour, Cook County Regional Organized Crime Task Force (CCROC) Board Members discussed the multi-functional website as well as how CCROC has impacted the community during the course of 2014.

After the opening presentation given by the CCROC Board Members, the first workshop that was attended was Fraudulent Travel Identity Document Investigations presented by Matthew Williams. This workshop gave insight into how fraudulent travel identity documents coincide with Organized Retail Crime.

The second workshop attended was Money Laundering with Virtual Currency presented by Phillip Osborn. This workshop was beneficial in showing how there are massive loopholes in virtual currency and how Organized Retail Crime Groups are using virtual currency to Launder Money.

The third workshop attended was Insurance Fraud presented by Mark Sakalares. This workshop was insightful in explaining how the NCIB (National Crime Insurance Bureau) is a not-for-profit organization dedicated to fighting insurance fraud and crime.

This is my fourth year attending this conference. This conference continues to inform and educate on the ever growing ways Organize Retail Crime effects society. Not only does the conference have insightful workshops, the networking that is done at this conference is immeasurable.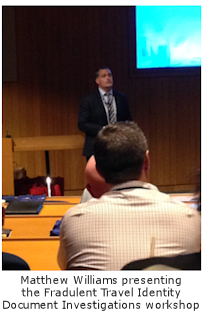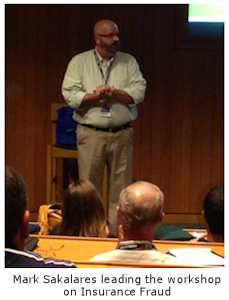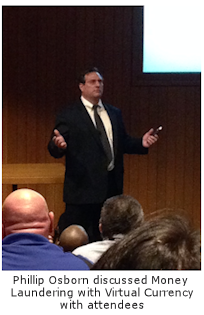 Thieves snatch $176,000 in jewelry from The Bay (Hudson's Bay) in Vancouver Two men and a woman entered The Bay at Orchard Park Mall in the early hours of Aug. 19 by using tools to remove the locks. Once inside, they smashed glass cases and stole high-end jewelry and watches, including one $18,000 white gold diamond cluster ring and various 14 karat gold and white gold diamond earrings and pendants. The group grabbed more than 130 pieces of jewelry in total before jumping into a waiting vehicle, possibly a Jeep Cherokee with a sunroof. (Source ctvnews.ca)
3 men hit Wal-Mart in Waterford, Conn., for 5 LCD TVs Police arrested on suspect and are turning to the public to help ID the other two. (Source wtnh.com)
Texas Woman sentenced in wire fraud, identity theft; 5 years and $1 Million in restitution to Telecheck Renata Rochelle Galvan, 52, of Mission, Texas, was sentenced Monday by U.S. District Judge Pamela L. Reeves to serve to serve 60 months in prison, pay more than $1 million in restitution to Telecheck, and serve three years of supervision following her release from prison. Galvan pleaded guilty in April 2013 to a federal indictment charging her with conspiracy to commit wire fraud and aggravated identity theft. According to the indictment, she, her husband, and her sister conspired in a scheme to negotiate counterfeit checks at retailers in Tennessee, Arkansas, North Carolina, South Carolina, Georgia, Virginia, West Virginia, Kentucky and Texas, resulting in losses in excess of $1 million. (Source thedailytimes.com)

Two women charged with $1600 retail theft from Walmart in Waynesboro, PA

Philadelphia woman pleads guilty to theft at Lord & Taylor in King of Prussia; 7 prior convictions

Internet fraud, identity theft on rise in South America; Card skimming, counterfeit credit-card fraud had increased by 27% in 2013 and contributed to 39% of the overall credit card gross fraud loss, while lost and stolen credit card fraud increased by 102%
Do you have an ORC case to share?
Share your ORC news and help the industry grow


Retail Crime News

Sponsored by NuTech National

Vintage Fraud - Rare Wine Dealer Sentenced in $30M Counterfeiting Scheme This month, a New York federal judge sentenced Kurniawan to a 10-year prison term for his elaborate counterfeiting scheme in which he mixed newer, cheaper wines together and poured them into old bottles with forged labels. When FBI agents executed a search warrant at Kurniawan's California home in 2012, they found wine-making materials everywhere in plain sight. "Essentially, the entire house was a fake wine-making laboratory," said Special Agent Adam Roeser, who helped investigate the case out of our New York Division. There were old bottles soaking in the sink. There was fresh wax dripping off bottles in another room," Roeser said. "There were piles and piles of corks, and on the kitchen counter there were 30 to 50 open bottles with a funnel and re-corker next to them. We found fake labels going back to 1899. He could make any label going back to the end of the 1800s." Kurniawan appeared on the wine scene a decade ago, buying rare wines and later selling them. With access to a seemingly endless cache of rare and expensive Burgundies and Bordeaux varieties, among others, he was the toast of the town among a small group of high-end dealers and collectors. In addition to the prison sentence, Kurniawan was ordered to forfeit $20 million and to pay more than $28 million in restitution to his victims. (Source fbi.gov)
Burglary gang hits two American Tire Distributors in Fla., twice in one month - steals two box trucks to haul loot away The theft of $75,000 in tires and a bolted down safe from a Fort Myers tire store over the weekend could be related to an earlier theft of two box trucks from another tire store down the road. The thieves entered the business through a vent that had been hidden by forklift pallets. Steel bars on the vent had been cut and pried open, aluminum slats bent away and metal caging forced open, the report said. The report also mentioned that two 25-foot box trucks had been taken from Cooper Tires on Metro Parkway on Saturday, but it was uncertain if the thefts were related. The report noted that the company's Tallahassee distribution center had been broken into within the last month, and two box trucks had been taken from a nearby business the same evening as that burglary. (Source news-press.com)

Update from yesterday: 4 Arrests made in Violent Kroger Flash Mob WREG in Memphis reports a 15-year-old has been charged with aggravated riot and acting in concert: to wit aggravated assault. WREG reports the teen was out on gun-related charges at the time of the attack. That teen is seen in the video wearing a lime green shirt. WREG reports a 16-year-old is also charged with aggravated riot, and acting in concert: to wit aggravated assault. A 15-year-old and a 17-year-old are charged with aggravated riot. This, on the same day we're hearing from a man who claims he was victimized in the attack. The man says he recenlty moved to Memphis, and pulled out his cell phone on Saturday when he was on his way to Kroger, thinking he was recording the start of a flash mob. Video captured on a Kroger employee's cell phone shows the man. The man says he's grateful no one was seriously injured, but he says someone has to be held accountable for what happened. "I felt like my life was threatened and I was lucky to get away," the man said. (Source fox6now.com)
Security guard questioned in fatal shooting at DeKalb, GA food store DeKalb County investigators are trying to determine whether a security guard shot a man in self-defense. Detectives questioned the security guard for several hours, into Tuesday morning, after a shooting outside the Savway Food Mart. Officers say they received a call about a shooting Monday night and found a man in the parking lot dead from multiple gunshot wounds. Detectives say the incident had nothing to do with anyone stealing from the store or trespassing. (Source wsbtv.com)
Suspect Robs Home Depot in Poway, CA with "Street" Flamethrower as Baby, Wife Waited in Car A shoplifter trying to smuggle high-end items out of a San Diego Home Depot used an improvised flamethrower to ward off employees while his wife and baby waited in a getaway car outside, according to the San Diego County Sheriff'. Ignacio Lorenzo Brambila, 37, of Lakeside told NBC 7 in a jailhouse interview Monday that he does not remember a lot of what happened Saturday night around 10 p.m., when he allegedly went to the Home Depot. As Brambila neared the exit, workers noticed the suspect had equipment, not a baby, in the stroller and confronted him. Poised with an aerosol can and lighter in hand, Brambila sprayed the flammable contents over the flame, creating a "street flamethrower" in a large fiery blast aimed at the workers, police said. The employees backed off, and Brambila ran to the parking. (Source nbcsandiego.com)

Sears Store Manager accused in the theft of thousands in merchandise in Milledgeville, GA Milledgeville Police arrested assistant manager Joe Smallwood Friday and charged him with felony theft by taking, and felony false statements. Police stated that since his employment began with the store in January, several items were marked on an inventory list as never being received. Other items disappeared from delivery trucks during receiving times. (Source 13wmaz.com)

T-Mobile store robbery in Chicago caught on surveillance video A brazen store robbery is caught on surveillance video that appears to show two men robbing a suburban T-Mobile store. This happened Sunday night around 6 o'clock in the 2800 block of 17th Avenue in west suburban Broadview. Police say the two men took cell phones and forced the store employee to open the safe in the back room, stealing cash. The store owner believes the same two men are responsible for other robberies in the area. (Source abc7chicago.com)
$50000 in electronics stolen from Future Shop in Chilliwack, Canada Five days after the Chilliwack Target store was hit with a $15,000 electronics theft, Future Shop faced an even larger one. Chilliwack RCMP say approximately $50,000 worth of electronic equipment was stolen late Saturday night from the Future Shop on Luckakuck Way. Police responded to the alarm at Future Shop only to find the building had been forcibly entered and the merchandise gone. (Source chilliwacktimes.com)

Pinellas, FL Detectives seek suspects who robbed Dunedin Jewelers

Zales in Bloomington, MN hit by a 2 Man Distraction Team, $16,000 diamond ring stolen

Jared The Galleria of Jewelry in the Short Pump Town Center, Richmond, VA the victim of a Smash and Grab, merchandise valued at over $76,000

Vendor Spotlight



Engaged employees help retailers save millions of Euros
Study finds engaged employees could deliver the European grocery sector a €380 million improvement in net profits
London - September 9, 2014 - European Grocery retailers could save up to €380 million per year by improving employee engagement in the bottom quartile of their stores, according to a new report published by the Efficient Consumer Response (ECR) Shrink & On-Shelf Availability Group a research group supported by global merchandise availability solutions supplier, Checkpoint Systems.

Making the Link: The Role of Employee Engagement in Controlling Retail Losses, is the first study of its kind to explore the relationship between employee engagement – measured across 18 factors – and four indicators of retail loss: shrinkage, waste, cash loss and lost sales driven by out-of-stocks.

The findings have identified a strong correlation between higher levels of employee engagement and lower levels of retail loss among the 200,000 members of staff surveyed. According to the study, out of stocks were twice as high in the bottom quartile of stores relative to the average of the stores in the remaining three quartiles. Waste was also twice the average in these bottom quartile of stores with shrink three times as great and cash loss seven times higher.

To understand the actual degree of causation, the study used statistical tools and analysis to identify the actual power of employee engagement in explaining the variation between the levels of loss in the bottom quartile and the average of the three other quartiles. The remarkable finding was that 42% of the higher level of out of stocks could be explained by the lower levels of employee engagement.

Using this analysis, the study indicates that if retailers could improve employee engagement in these bottom quartile of stores, they could achieve a 19.6% reduction in the lost profits from shelf out-of-stocks; a 12.5% decrease in shrinkage; a 9.8% reduction in waste and a 9.5% saving in cash loss. Taken together, these savings would deliver an incremental €380 million in additional profits to the European Grocery Sector.

The report highlights that effective communication, making staff feel valued and promoting teamwork are all important factors, while ensuring manageable workloads, providing development opportunities and taking ideas seriously are also vital to building a well-motivated team.

The store manager's role is also key to driving this motivation. Professor Adrian Beck, Academic Advisor to the ECR Europe Shrinkage & On-Shelf Availability Group, who led the study, explains: "Employees play a critical role in ensuring retail losses are kept at a manageable level. The store manager is the lightning rod through which a company's organisational culture is communicated to staff and therefore essential to improving – and maintaining – staff engagement."

Read more here.

For further information, please download this document. For a copy of the full release, please e-mail Colin Peacock at colinmpeacock@hotmail.co.uk.

Featured Job Listings
Sponsored by Cam Connections
Feature Your Job Here For 30 Days -
70% Aren't On the Boards
Group VP of LP
Retained Search
New York, NY
Gus Downing
ORC Investigations Mgr
The Home Depot
Atlanta, GA
The Home Depot
Director Digital LP
Nike
Portland, OR
Nike
Regional LP & Safety Director
Younkers
Okemos, MI
The Bon Ton Stores
Regional LP Director
Corporate
Hoffman Estates, IL
Sears Holdings Corp
Sr Manager of LP
Dunkin' Brands
Dallas, TX
Dunkin' Brands
Sr LP Analyst
Dunkin' Brands
Canton, MA
Dunkin' Brands
Corporate Investigator
Confidential
San Francisco Bay, CA
Confidential
DC LP Manager
Brookstone
Mexico, MO
Brookstone
AP Analyst
Northgate Markets
Anaheim, CA
Northgate Markets
Regional LP Manager
The Vitamin Shoppe
Chicago, IL
The Vitamin Shoppe
National Account Manager
Vector Security, Inc
TBD
Vector Security, Inc
AP Manager
Ralph Lauren
New York, NY
Ralph Lauren
LP Agent
JONS Markets
Los Angeles, CA
JONS Markets
AP Analyst
Bi-Lo Holdings
Baldwin, FL
Bi-Lo Holdings
AP Specialist
Bi-Lo Holdings
Savannah/Augusta, GA
Bi-Lo Holdings
Bilingual AP Specialist
Bi-Lo Holdings
Miami, FL
Bi-Lo Holdings
AP Supervisor
Ralph Lauren
New York, NY
Ralph Lauren
AP Associate
Ralph Lauren
New York, NY
Ralph Lauren
AP Associate
Ralph Lauren
Orlando, FL
Ralph Lauren
LP Investigator
Tom Thumb
Dallas, TX
Safeway
Investigator II
SpartanNash
Omaha, NE
SpartanNash
Key Account Mgr
Checkpoint Systems
Any Location
Checkpoint Systems
National Account Mgr
Confidential
Northeast
Downing & Downing
Regional LP Manager
Confidential
San Francisco, CA
Downing & Downing

Limited Time Only - Post Your Multi-Unit LP jobs for FREE - Learn More Here

Daily Job Alerts


Sponsored by Cam Connections
Appearing One Day Only
View our Internet Jobs Archives here
LP Supervisor
Bon-Ton Stores Inc
Wyomissing, PA
The Bon Ton Stores
LP Supervisor
Carson's
Aurora, IL
The Bon Ton Stores
Dept Mgr LP & Safety
Lowe's
Gainesville, VA
Lowe's
AP Manager
Sam's Club
Tyler, TX
Walmart
AP Manager in Training
Walmart
Plano, TX
Walmart
AP Manager in Training
Walmart
Macon, GA
Walmart
AP Manager in Training
Walmart
Palm Springs, CA
Walmart
AP Manager in Training
Walmart
Pembroke Pines, FL
Walmart
AP Manager in Training
Walmart
York, PA
Walmart
AP Manager in Training
Walmart
Oxford, NC
Walmart
ETL Asset Protection
Target
Palm Desert, CA
Target
AP Team Leader
Target Canada
Quebec City, QC, Canada
Workopolis
Flagship Mgr LP
Gap Inc
New York, NY
Gap Inc


Home of the Industry's Original
On the Move

Paul McGinley was promoted to Director of Loss Prevention - U.S. for Dollar Financial Group.
Post Your New Job or Promotion!
See all the Industry Movement

Your Career
Sponsor this section of the Daily
It's Not the How or the What but the Who
Are you surrounding yourself with the right people? Your success depends highly on your own performance but the people you associate with also play a role. To be more successful, you need to be surrounded by the best, so watch this webinar for tips. (Who's in your corner?)

7 Seemingly Harmless Mistakes that Could Cost You a Promotion Looking to move up? You may think that by doing more than your boss expected is a sure-fire way to get that promotion, but it could actually cost you! Watch this video for more surprising reasons you could be hurting your own chances. (Back and forth)

5 Essential Communication Skills to Catapult Your Career Great communication skills are key to your success. They are equally just as important for those desiring to move up the ladder as they are for current leaders. Learn what five communication skills are a must-have in today's workplace in this webinar. (Virtual leadership)

Use these 16 Irrefutable Negotiation Tactics to Get What You Deserve Successful negotiations in today's professional world require more creative marketing tactics, but it still comes down to one thing: in order to get what you want you have to know how to negotiate for it. Use these tips to help. (Sell your story)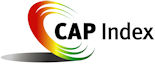 Tip of the Day
Sponsored by Vector Security
Looking at one's career should be viewed as a long-term investment tool that maximizes the individual's return on their efforts. Similar to any other investment strategy, a career is the building blocks for retirement. However, as most studies show, job satisfaction and recognition is as important and in some studies more important than monetary rewards. So how one reaches a balance is the key and making sure you challenge yourself about them periodically is wise.

Just a Thought,
Gus Downing






Upcoming Events

ISCPO Conference
September 9-10, 2014
Dallas, TX

RCC Retail LP Conference
September 10-11, 2014
Toronto, ON, Canada

New York Metro ORC Alliance Kickoff Event
September 12, 2014
New York, NY

NE ORC Symposium and Trade Show
September 18, 2014
Worcester, MA

Ohio ORC Retail Crime Symposium
September 19, 2014
Columbus, OH

CLEAR Fifth Annual Training Conference
October 13-16, 2014
San Diego Marriott-Mission Valley, CA

Northeast Regional Conference on LP
October 28, 2014
Monroe Twp, NJ
---
Recruiting?
Get your job e-mailed to everyone... everyday
Post on our Featured Jobs Board!
Reach your target audience in 2014 every day!
Request our 2014 Media Kit
update account / change e-mail
unsubscribe FEEDBACK
www.downing-downing.com

Advertise With The D&D Daily




36615 Vine Street, Suite 103
Willoughby, OH 44094
440.942.0671
copyright 2009-2019
all rights reserved globally