The D&D Daily Mobile Edition
September 9,

2015



The LP Industry's #1 News Source - Informing, Educating and Instilling a sense of community



History of ORC Associations -
Their History and Stories
Sponsored by Nedap

History of Los Angeles Area Organized Retail Crimes Association (LAAORCA)
By Detective III Joseph Hopkins, Los Angeles Police Department, Commercial Crimes Division, Community Business Coordinator
Past
In December 2007, at the direction of former Los Angeles Police Department (LAPD), Chief of Police (COP), William Bratton, detectives from LAPD, Commercial Crimes Division (CCD), Southwest, Northeast, and Van Nuys Areas met with representatives of the Target Corporation to develop specific strategies in reducing crime in and around their stores. Stores in these areas were selected due to the high volume of crime in what Target called "Safeness Incidents" (property theft, theft from motor vehicles, etc.). Sharing information between the LAPD and Target stores regarding various thefts especially organized retail crime greatly improved as a result of this partnership.
After seeing the impact this newly formed partnership had in helping Target and LAPD work together to keep crime volume low, CCD assisted in the creation of a program called Los Angeles Area Organized Retail Crimes Association (LAAORCA)
www.laaorca.org
, which would bring various loss prevention store agents together from the Greater Los Angeles area to share and discuss what ORC crime trends they were seeing in their stores, how it was impacting the business community and the use of a real-time intelligence sharing website to keep retailers and law enforcement professionals aware of any threats.
In April 2009, LAAORCA was founded by a select group of loss prevention (LP) agents from CVS, GAP, JC Penney, Lowes, Safeway/Vons, Target, Walgreens, a representative from the National Retail Federation, and LAPD, CCD, Commanding Officer, Captain Bill Williams and Detective III Kent Oda. Captain Williams, Detective Oda and a retailer traveled to Albuquerque, New Mexico and met with Kenneth Cox and Craig Davis from Target. Cox and Davis had created a similar retail program and provided invaluable guidance. Since April 2009, LAAORCA members have held general membership meetings and tailored a program where law enforcement and retailers can share information regarding ORC trends with one another on a continuous basis. This organization is propelled by CCD and not seen as a single retailer driven program.
Present
LAAORCA now has well over 2,100 members representing over 350 companies and in excess of 120 federal, state and local law enforcement agencies. LAAORCA held its very first training conference in 2010, with attendance over 600. The following years thereafter, LAAORCA has recorded attendance from 850 to 1000 each year, free to attendees, which provides an excellent venue for training and networking opportunities. In addition, LAAORCA held two golf tournaments, one softball tournament, and made a donation to an under privilege children's non-profit foundation.
Currently LAPD, CCD, Commanding Officer, Captain John Romero is the LAAORCA Law Enforcement Co-Chair and Albertsons/Von's/Pavilions, Area Asset Protection Manager, Mr. Ron Foss, is the LAAORCA Retail Co-Chair.
Future
Prior to their retirement, Captain Bill Williams, Detective Kent Oda and several retail members envisioned the expansion of LAAORCA, by creating a regional partnership to address the underserved areas in the State of California. This led to the creation of the California Organized Retail Crimes Association (CAL-ORCA)
www.cal-orca.org
, which would address regional needs of the State, while LAAORCA and the other local ORCA programs continue to resolve issues within their area. Kent Oda continues to volunteer his time to facilitate and organize CAL-ORCA's creation.
LAPD, CCD, Detective Joe Hopkins is the CAL-ORCA Law Enforcement Region Representative as well as the LAAORCA Law Enforcement Liaison. He can be reached at Telephone No. (213) 486-8739 / E-mail:
34096@lapd.lacity.org
.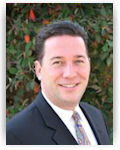 Bryant McAnnally, CFI

was promoted to Senior Manager, Loss Prevention for The Disney Store.

Bryant was previously the Manager, Loss Prevention Operations for the retailer and has been with The Disney Store since 2008 when he started as a Regional Loss Prevention Manager. Bryant also brings loss prevention experience from other retailers such as Sears where he was a District Loss Prevention Coach, Polo Ralph Lauren as a District Loss Prevention Manager, The Home Depot as a District Loss Prevention Manager, and Gap Inc as a Loss Prevention Supervisor. Congratulations Bryant!

News Brief
Sponsored by WG Security Products, Inc.

ISCPO Kicks Off 2nd
Annual Conference
Written by Byron Smith, Corporate Asset Protection Manager -Corporate Security, Acquisitions & Supply Chain for 7-Eleven

With 125 attendees and 12 vendors exhibits, the organization's second conference has almost doubled in size. Mark Stinde with 7-Eleven opened as the keynote speaker reflecting on supply chain opportunities and building a successful program. Topics covered on day one included Active Shooter with a presentation by Rod Fulenwider, 3PL Audit Program update, Latin America Cargo Theft and Trends, BCP Global Planning and GPS for Transportation Cases. The ISCPO organization was able to make a donation to Pat & Emmitt Smith's CATCH 22 program. Make sure you visit the ISCPO website, LinkedIn, Facebook and Twitter. #ISCPO2015

More information coming tomorrow on Day Two of the ISCPO Conference!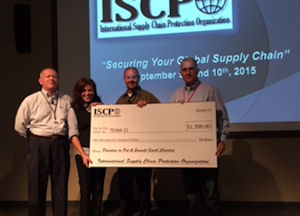 ISCPO presenting donation to Pat & Emmit Smith's Catch 22 Program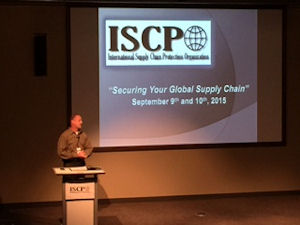 Glenn Master, Director of Loss Prevention and Safety for Newgistics, kicking off Day 1 of the conference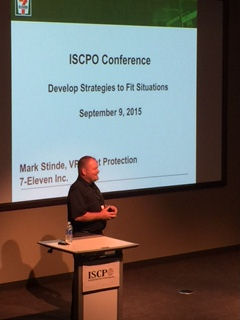 Mark Stinde, Vice President of Asset Protection
for 7-Eleven, and Keynote Speaker for ISCPO Conference
The Pope's Visit - What it means to the security industry (Part 2)
NYPD Commissioner Bratton: Pope Francis Visit Will Present 'Unprecedented' Security Challenge Officials are preparing for the huge security challenge of Pope Francis' visit to New York City in several weeks, figuring out not only how to deal with the crush of visitors to a pope who likes to get close to people but doing so amid the United Nations General Assembly with 160 world leaders in town. "It's going to be an unprecedented challenge for this department that has dealt with many precedents in the past," said Police Commissioner Bill Bratton. Adding to that security challenge is the news that Pope Francis may be adding another stop to his New York visit: a motorcade through Central Park so tens of thousands more people can get a chance to see him. He's already planned stops at St. Patrick's Cathedral for prayer service, Madison Square Garden for mass, and the United Nations General Assembly. Police Monday warned New Yorkers to expect extraordinary gridlock on the streets. There will be extra trains put into service on the subway but access to some stations could be limited or even closed. nbcnewyork.com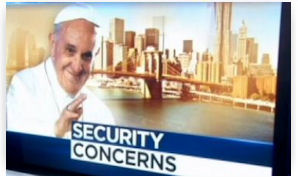 FBI setting up city command post in Philly - With city police spread thin, some roads may become impassable - Abandoned cars on I-95 ? The FBI will establish a central command post in Center City that will remain operational during the entire World Meeting of Families until "after the Pope is back in Rome," an Philadelphia-based FBI intelligence analyst said. The FBI will interact with several subsidiary command posts and operating centers, as well as the CIA, NSA, Secret Service and other agencies from the U.S. intelligence community. The FBI's post during the pope's visit will be manned 24/7, monitoring all levels of threats to the mega-event. While the FBI will focus closely on processing intelligence, the Philadelphia Police will provide the manpower on the ground. Chief Inspector Dennis Wilson said that officers may have to sleep over in the city for the first time in over 20 years so they avoid a lack of manpower during peak times. Some roads slated to remain open, such as I-95, may completely clog with traffic, effectively closing themselves. Chief Inspector Dennis Wilson said he wouldn't be surprised if people abandon their cars on this road, and the Police Department can't afford to have officers caught in that cluster. bizjournals.com

'Paralyzing Gridlock' - Pope visitors may disrupt shopping in Delaware, New Jersey & Pennsylvania Cars and charter buses traveling through Delaware along I-95 to visit the pope in Philadelphia later this month may not only cause congestion, they could also likely have a big impact on local businesses. Traffic planners in Pennsylvania, New Jersey and Delaware have been meeting for months to figure out ways to allow people to move efficiently to and from Philadelphia during the papal visit on Sept. 26 and 27. They estimate 20 to 25 percent of those taking the pilgrimage to see Pope Francis will pass through Delaware. But the predicted traffic might persuade shoppers who swarm tax-free shopping locations in Delaware, such as Christiana Mall, to postpone their trips, said George Sharpley, economist at the Delaware Department of Labor. "It would probably have two effects," Sharpley said. "Some people might stay at home." Planners in New Jersey initially warned of "paralyzing gridlock" in their state and discouraged drivers outside the Philadelphia area from getting within 50 miles of the city, which included northern Delaware, during the weekend of the pope's visit. delawareonline.com

Philadelphia: Security map, highways closed for pope visit

Washington DC: Federal gov't urges workers to take day off or work from home

Heroin & Opiate Epidemic Drives 139 Pharmacy robberies to date this year in Indiana - Leading the nation The figures show no signs of slowing down, which is worrisome to both past and current CVS employees. Authorities aren't sure what's causing them, but one theory among law enforcement is that Indiana's struggle with heroin and opiate-based medications has fueled a black-market demand for more pills on the streets.

Last week, CVS added time-delay safes to all 150 Indianapolis-area stores in an effort to pare down the high number of robberies. It's a mechanism that CVS's competitor, Walgreens, adopted more than a year ago. Phil Caruso, a Walgreens spokesman, told I-Team 8 by phone that the company has seen a decline in general in the number robberies since the devices were installed. Walgreens currently has them in 13 states.

CVS has added the time-delay safes in all its Indianapolis-area stores and is considering adding them in other states. "This was one (measure) that we had considered very carefully and based on the study, we feel it's the right thing for us to do at this point," Michael Silveira, CVS Vice President of Loss Prevention, said during a recent exclusive interview with I-Team 8.

During the past year, an I-Team 8 analysis found CVS pharmacies have been robbed more than 80 times, compared to more than 30 robberies at Walgreens stores in the Indianapolis area, which already have the time-delay safes. CVS regional pharmacy supervisor, Kara Williams, says that she think the time-delay safes – in conjunction with security officers and high-definition security cameras – will work to reduce the number of robberies.

Lt. Craig McCartt with IMPD said "CVS and Walgreens have both been a great team in trying to put some policies and procedures in place to reduce the chances that their places are going to be victimized." wishtv.com

NJ Governor & Presidential hopeful wants NYPD to reauthorize stop-and-frisk, which was ruled unconstitutional in 2013 Christie blames de Blasio's 'liberal' law enforcement policies for uptick in city crime. The New Jersey governor and Republican presidential hopeful suggested New York reauthorize use of stop-and-frisk, which was ruled unconstitutional in 2013. Mr. Christie and Mr. de Blasio appeared separately on MSNBC's Morning Joe on Tuesday. Mr. Christie says that people are getting "more and more fed up" with crime and that the city should resurrect a stop-and-frisk police policy. crainsnewyork.com

Costco sold counterfeit "Tiffany" rings - U.S. judge - loses trademark counterfeiting case - Costco went to far on this one Costco Wholesale Corp willfully infringed Tiffany & Co's trademarks by selling counterfeit diamond engagement rings bearing the luxury retailer's name and must face a jury trial to assess damages, a U.S. judge ruled on Tuesday. The Court denied Costco's claim that "Tiffany" is a generic term for a pronged ring and further found that Costco was liable for trademark infringement and trademark counterfeiting in its use of "Tiffany" on signs in the jewelry cases at Costco to describe certain engagement rings that were not made by Tiffany & Co. "We are gratified that the Court found that Costco's use of the TIFFANY trademark infringed on our rights" said Leigh Harlan, Tiffany & Co. Senior Vice President, Secretary and General Counsel. businesswire.com reuters.com

Back from Bangladesh, NRF Executives Say Garment Factory Safety is Improving National Retail Federation executives returning today from a visit to Bangladesh said a report issued by the Alliance for Bangladesh Worker Safety reflects improvements in garment worker safety they saw during tours of factories and other facilities.

"The Alliance is doing important work to ensure the safety of Bangladeshi workers who make clothing worn by millions of Americans and other consumers around the world," NRF Senior Vice President for Government Relations David French said. "We saw first-hand in the past few days that significant progress has been made to improve conditions at factories in Bangladesh and that work is on track to see more improvements in the future." businesswire.com

FTC Intensifies Antitrust Review of Staples-Office Depot Merger The Federal Trade Commission is stepping up its probe of Staples Inc. SPLS -0.07 % 's takeover of rival Office Depot Inc., ODP -1.01 % seeking sworn legal declarations that could be used if antitrust enforcers decide to challenge the deal, according to people contacted by the agency.

The requests for sworn statements from other market participants about the deal's impact on the office supply business is a signal the FTC is gearing up for a possible lawsuit against the deal, which was valued at $6.3 billion when it was announced in February. wsj.com

Rite Aid Can't Dodge Ex-Worker's $8.7M Jury Win Over Firing - Injured during robbery at Thrifty Payless A California judge on Tuesday rejected Rite Aid Corp.'s bid to escape an $8.7 million jury verdict awarded to a former employee who alleged the company fired him for a neck injury he sustained during a robbery of his store, ruling "substantial evidence" supported the verdict.

Leggins was in the Rite Aid store he was tasked with running in 2007 when he was attacked during a robbery, injuring his neck to the point of needing several surgeries, according to his suit. Though he was hurt, his higher-ups forced him to do hard manual labor and mocked him for his injury, at times implying he was faking it to shirk his tasks, according to Leggins' allegations.

On Tuesday, Judge Stern granted the defendant's request that a stay on enforcement of the judgment be extended for a short time to allow it time to perfect its appeal and post an appeal bond. law360.com

Pacific Sunwear launching major expense reduction initiative - Dir of LP job still posted

Bath & Body Works agrees to end on-call

Macy's to close between 35 and 40 stores

Quiksilver Files for Chapter 11

Haggen supermarkets Files Bankruptcy


Quarterly Same Store Sales Results
Men's Warehouse Q2 comp's up 3.9%, Moore's up 0.7%, K&G up 6.7%, Jos. A. Bank up 9.4% with sales up 15%
Barnes & Noble Q1 retail comp's up 1.1% with revenue down 1.5%
Pep Boys Q2 comp's up 0.3% with sales up 0.1%
Francesca's Q2 comp's down 4% with sales up 9%
PacSun Q2 comp's down 6% with sales down 7%
All the news - One place - One Source - One Time
The D&D Daily respects your time
& doesn't filter retail's reality

Report Your News!
(content subject to approval)



Report: Smaller retailers not worried about EMV - 62% of consumers don't even have a card yet Among SMB retailers who have not yet complied with EMV, 34% say there is no time to research or implement EMV-compliant technology, 33% say it is too expensive, 23% say it is unnecessary and a surprising 10% don't know about EMV. Another reason SMB retailers may not be overly concerned about EMV is that Software Advice found 62% of consumers do not yet have an EMV payment card. chainstoreage.com

California assembly passes digital privacy bill
The bill, which would require a judge's approval for access to a person's private information, including data from personal electronic devices, email, digital documents, text messages and location information, had been passed in June by the state senate and will now return there for concurrence before heading to state Governor Jerry Brown for approval. cio.com

Report: breached records count down this year - But 888 data breaches are up 10% from last year The number of individual records compromised by data breaches has declined by 41 percent during the first half of this year even as the number of breaches went up, according to a new report by Gemalto. "Identity theft continues to be the leading type of attack." Identity theft accounted for 472 breaches, or 53 percent of all attacks, and nearly 75 percent of compromised data records. Financial access was the next biggest motivator, with 197 attacks during the first half of this year, up steadily from 119 attacks in the first half of 2014.

A total of 888 data breaches occurred during the first half of this year, Hart said, up 10 percent from last year, the company reported today, with a total of 246 million records compromised. The decline in total records lost is due to the fact that there were fewer large-scale mega breaches this year compared to last. csoonline.com

How to communicate cyber risk to the board
Risk managers need to create a 'babel fish for business' that will make the concept of cyber security more intelligible to the C-suite. Quantifying the unknown – through situational awareness, the identification of potential targets and vulnerabilities that could be exploited in the organization – and then communicating that information to a non-technical business-focused audience is no easy task.

Risk needs to be seen as vital to the sustainability of the organisation as sales projections, marketing initiatives and customer retention – all are forward thinking, all entail assessment, analysis and prediction, and all can influence the direction the company takes. information-age.com

Securing and protecting the emerging Internet of Things The National Science Foundation (NSF), in partnership with Intel Corporation announced two new grants totaling $6 million to research teams that will study solutions to address the security and privacy of cyber-physical systems. homelandsecuritynewswire.com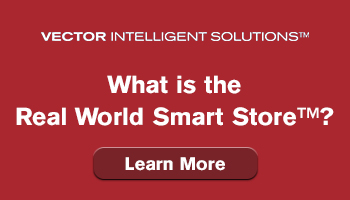 Press Releases


Select Systems Technology Names Kent Oda, Retired LAPD Detective III, New Vice President of Business Development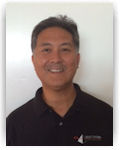 TORRANCE, CALIFORNIA - SEPTEMBER 1, 2015 - SELECT SYSTEMS TECHNOLOGY, the industry leader in doing more with less, is proud to announce the hiring of Kent Oda, ret. LAPD, as Vice President of Business Development. Kent will be reporting to Vijay Patel, Executive Vice President. "I am thrilled to be working with Kent as he brings our unique approach of doing more with less to a broader array of retailers," said Patel. "Kent's service oriented career with the LAPD is a perfect fit with Select Systems' approach to business."

One of the highlights of Kent's distinguished 26-year career with the LAPD was the founding of the Los Angeles Area Organized Retail Crimes Association, of which he served as program coordinator while with the LAPD. In 2011, Kent was named one of the "Most Influential People in Security," by Security Magazine.

"Select Systems approach to protecting the retailer's original investment is unique in the industry," said Oda. "I was surprised that Select Systems is the only company, that I know of, that has the ability to upgrade a 15-year-old Intellex DVR to current PCI standards."


ABOUT SELECT SYSTEMS TECHNOLOGY

Select Systems Technology, founded in 1992, has tailored solutions to fit each customer's unique needs and more importantly, their budget.

Services and products offered:

Re-manufacturing Service - We offer complete re-manufacturing service for all legacy Sensormatic - American Dynamics CCTV and EAS products.

CCTV - Certified GENETEC, OPENEYE, CBC/GANZ, PELCO, AMERICAN DYNAMICS. We also carry many other lines of CCTV products.

Access Control - we offer complete solutions from one-door system to enterprise-level solutions.

390 AMAPOLA AVE, SUITE 6, TORRANCE, CA 90501 - TEL (310) 224-3000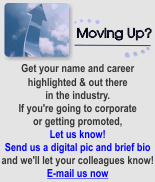 Workplace Violence:
How to Defuse and Protect

Gary Johnson, VP of Loss Prevention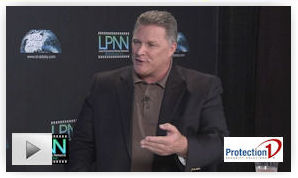 Workplace violence is more than active shooter situations and flash mobs, but any act or threat that jeopardizes an employee's personal safety. According to research, some 2 million U.S. workers are victims of workplace violence each year, and retailers are no different. With the ongoing threat of violent criminals, hostile customers and disgruntled employees, learn from senior LP exec Gary Johnson why retailers should implement workplace violence programs, how they can identify and defuse unsafe situations and what role LP has in the process.
---
Joe LaRocca is joined by Ed Wolfe from WG Security and Sgt. Jim Ostojic of the Polk County Sheriff's Office in this LPNN Quick Take. As one of the leading pioneers of ORC training programs, Sgt. Ostojic tells us what drew him to the field, why partnerships are key to solving big cases and how retailers can get involved with FLAORCA.
Solution Providers, have a video or commercial you want to publish? Contact us.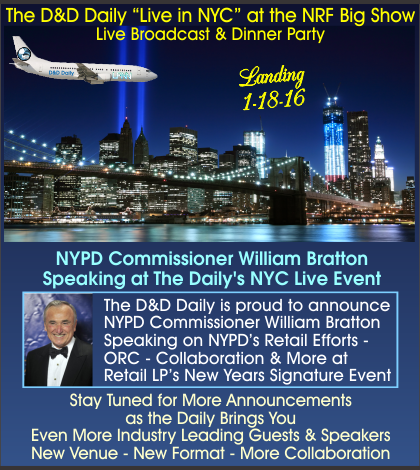 e-commerce

Sponsored by The Zellman Group
Labor shortage may impact online businesses - "It's really become a major supply-chain risk" As online sales growth continues to outpace that at physical shops, experts say retailers are already having trouble filling positions in the heart of their digital operations—their warehouses. A continuation of this trend could be particularly troublesome for companies during the peak shipping days of the winter holiday season, when distribution centers often require two to five times the staffing, said Frank Layo, a partner at supply chain consulting firm Kurt Salmon.

Over the past week or two, he said, he's heard from about two dozen retailers with nationwide distribution that they're having a tough time filling jobs in their warehouses. Recent research from Staffing Industry Analysts, a global advisor on contingent labor, finds that the issue may not be limited to warehouses, but extend to all temporary jobs created for the holiday season. cnbc.com

Angling for Fraud Detection Buy-In
The typical enterprise loses five percent of revenues to fraud each year, according to the ACFE 2014 Report to the Nations. Buy-in from upper management is key to fraud detection and prevention, adds Ratley. "You should always start with a solid, well-tested fraud prevention program. Most fraud perpetrators don't think they'll be caught, so begin with creating a perception of prevention – make people aware of the program. Make employees aware of your detection programs early, and enlist their help." The problem, he says, is that enterprise security leaders have to spend money to implement these programs, finding room in the budget for outreach and education, tip hotlines and reporting procedures.

Organizations with hotlines are much more likely to catch fraud by a tip, which is the most effective way to detect fraud. securitymagazine.com

Why Some Consumers Say 'No' To Contactless Pay While contactless payments in the U.K. are seeing off-the-charts popularity among consumers, a relatively small but growing number of them are saying "no" to it. The new emerging trend comes as the U.K. undergoes a massive upgrade of payments terminals and as the customers pull an extra 10 pound out of their pockets with the new 30 pound transaction limit in force. As PYMNTS reported in July this year, research conducted by a U.K.-based watchdog group demonstrated how a simple scanner could pick up essential details, including the credit card number and expiration date, for as many six different debit cards. With approximately 58 million contactless cards of the type used in the test, consumers in the U.K. are increasingly at risk. Privacy expert Peter Eisenegger from the National Consumers Federation told The Daily Mirror that a small percentage of cards could even be read from up to 8 inches away. "Even if this was to occur in 0.1 percent of cases, with more than 300 million transactions taking place last year, many consumers could be affected," he said. pymnts.com

Report: Facebook moves into eBay territory
According to the Wall Street Journal, Facebook is making it easier for consumers to use its Groups feature to buy, sell and/or trade goods. Facebook began allowing users to create "for sale" groups late in 2014. However, the social media giant is no longer requiring creators of for sale groups to obtain its official approval before launching them. Currently, Facebook does not charge listing or transaction fees in connection with for sale groups. The company has not released information on how many listings or transactions have occurred so far. chainstoreage.com

Why Digital Wallets Are Destined To Be 'The' Payment Process

"Fraud is not a person - it is a dynamic grouping of statistics that deviate from the norm."
Stuart B. Levine, CFI, CFCI
CEO, The Zellman Group & Zelligent

ORC News
Sponsored by NEDAP
Springfield, MO: Teen stole $45,000 of guns from Bass Pro's Fine Gun Room A Springfield teenager has been arrested after police say he broke in through an outside window and stole more than $45,000 worth of guns from the Fine Gun Room at Bass Pro Shops. Ray J. Genel, 17, was arrested Friday after a brief foot pursuit and charged with first-degree robbery in connection with the gun theft. Police were dispatched to Bass Pro Shops at Campbell Avenue and Sunshine Street just after 5 a.m. Aug. 8 for reports of a break-in. An employee was stocking merchandise in the hunting department when he noticed the glass door to the Fine Gun Room was shattered and someone was standing inside with a bandanna covering his face. The masked man, who police say was Genel, pointed a handgun at the employee and threatened to shoot him if he did not leave. news-leader.com
Canadian Co, OK: Gift cards valued at more than $30,000 recovered during routine traffic stop About 11:40 p.m. Friday, deputies pulled over a black 2015 Infinity sports utility vehicle with California tags on I-40. The deputy believed the people in the car might be involved in criminal activity because neither of the occupants' names were listed on the rental agreement. The people in the car also could not explain how they had possession of the vehicle, which was supposed to be returned to the rental group two weeks ago. A K-9 unit was called to the scene, and alerted deputies to the presence of drugs. Deputies found 4 grams of marijuana in the front seat pocket and 320 assorted plastic Gift & Cash cards inside three suitcases. The cards were valued at more than $30,000. The people inside the car told deputies that the cards weren't theirs and they didn't know how they got into their luggage. koco.com

Austin, TX: 2 wanted in HEB, Lowe's gift card fraud scam Austin police are searching for two people who they say participated in a gift card scam that netted them $7,000 in cash. According to an arrest warrant, Isaac Alonso, 41, and Felicia Ojeda, 31, went to several different HEB grocery stores throughout Austin and bought Lowe's gift cards using credit cards that ended up not processing. Police say the scheme the suspects are accused of using allows them to take advantage of a "glitch" in the gift card purchase. By working together, the suspects can "buy" and activate the gift cards without actually paying for the gift cards. Police say once the suspects "bought" the Lowe's gift cards, they used the gift cards to buy items from Lowe's and then returned the items for cash, valued at nearly $7,000. kxan.com
Wichita Falls, TX: 2 from Lawton, TX arrested in theft ring; Police seeking 3rd Police arrested a man and woman and are looking for a third suspect in a theft ring, and all of them are from Lawton. Police arrested Tanika Huffman and Bobby Burrell Sunday afternoon in Wichita Falls. After receiving a call about a disturbance at Target, officers were given information that the suspects left in a white Tahoe heading to Wal-Mart. They found the vehicle at Kohl's where officers detained Huffman and Burrell. They recovered more than $3,000 worth of clothing stolen from Dillard's. Authorities arrested Huffman and Burrell on charges of engaging in organized criminal activity theft over $2,500. Police have not yet located the third suspect involved. kswo.com

St Petersburg, FL: Police searching for suspects in $3,000 Macy's purse thefts St. Petersburg police are searching for two people seen in Macy's department store surveillance photos who they say stole more than $3,000 in Michael Kors purses. Police described them as a black man, 40 to 50 years old with a thin build, who was seen wearing a black t-shirt with the word "security" on it, and a black woman, 30 to 40 years old with a large build, who is known to wear a head wrap and carry a large purse or shopping bag. The man was seen using a cutting tool to free the purses from the store security wires, police said. tbo.com

Frederick, MD: Six women stole $1,400 in merchandise from Francis Scott Key Mall Several Baltimore women were caught with more than $1,000 worth of stolen merchandise Sunday at Francis Scott Key Mall. Each of the six women faces a maximum penalty of close to 35 years and $31,500 in fines if convicted of all of the six criminal charges they face. The thefts were reported at 5:26 p.m. Sunday, shortly after employees at DSW Shoes saw the women leave the store with several pairs of shoes without paying. Employees gave deputies a description of a car the women used, a white Nissan with New York license plates. A Frederick County sheriff's deputy had the car stop at approximately 6:15 p.m. Employees of the Victoria's Secret store in the mall told deputies the women had also stolen items from their store, and the women were identified using store surveillance footage and by employees of DSW and Victoria's Secret. In total, the women were caught with $1,169.10 worth of merchandise from Victoria's Secret and $233.90 worth of shoes from DSW. Deputies also found items stolen from other stores in the car they used. fredericknewspost.com
Columbus, OH: Woman accused of running one of 'stupidest scams' Calling it one of the "stupidest scams we've seen," Columbus City Attorney Richard C. Pfeiffer Jr. said police are looking for a 33-year-old North Side woman who has stolen $2,000 in merchandise from area retailers. Jennifer M. Niziolek enters a store, places items in a cart and then heads to a customer-service desk, where she attempts to exchange the items for store credit, gift cards or merchandise vouchers without a receipt, the office said. On the occasions when she is denied a refund, she simply leaves the customer-service desk with the items in her cart and walks out the door, according to the office. Niziolek on at least five occasions dating back to Jan. 2 made off with various goods, including a wet-dry vacuum, a coffee maker and plumbing supplies. thisweeknews.com

The latest US initiative unleashes its Kryptonite on Retail Organized Crime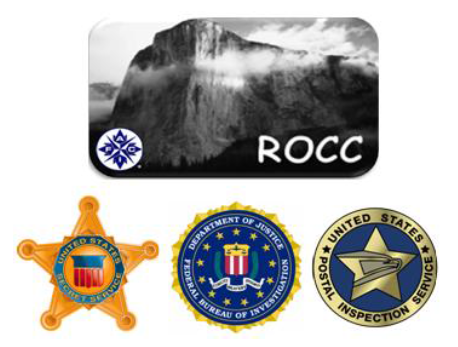 ROCC (Retail Organized Crime Coalition) launched at the 47th annual IAFCI (International Association of Financial Crimes Investigators) training conference in Minneapolis, MN this past week...

"I am most proud of the inclusion and commitments received from industry loss prevention experts and key federal agencies to support the battle against organized retail crime. This type of crime is not victimless… retailers, both large and small, are affected daily by villains who carry the pillaged product over state lines causing higher prices, negatively impact sales tax revenue, and at times… enable drug addiction when thieves convert the stolen goods into currency through sales online or to a complicit buy-back business. ROCC intends to leverage its collective talent against the criminals with assistance from the following investigative leaders; special agent in charge of criminal investigations Stuart Tryon - The United States Secret Service, supervisory special agent Scott Campbell - Federal Bureau of Investigations and assistant deputy chief Gary Barksdale - United States Postal Inspection Service" As quoted by Glenn Justus, chair of ROCC.

The 47th IAFCI conference last week provided a forum for education and networking on subjects including ORC, cyber fraud, the dark web, identity theft and money laundering.

Please join Glenn and a panel of ROCC board members at Retail Fraud on September 24th in New York City to learn more about case referrals and participation or for further information email him at gjustus@bn.com.


Save the date:

Retail Fraud New York, NYC - September 24th
Do you have an ORC case to share?
Share your ORC news and help the industry grow

Retail Crime News

Sponsored by Security Resources
Grand Rapids, Mi., Five jailed in West Michigan Credit Card Skimming Ring Five people from Miami have been arrested for their involvement in what is believed to be a card skimming operation, where gas pumps were allegedly rigged to steal credit card information. The team then set up surveillance and tracked them buying thousands of dollars in gift cards using cloned credit cards at a Meijer in Holland. Based on that, they were able to get a warrant to search their hotel rooms, where they found more cloned cards, gift cards and one of the devices. Card skimmers have been found at three gas stations in Kent County, Dowagiac County and Shiawassee County. The five suspects are being held on $1 million bond. wincountry.com
Tallahassee, FL: Dept of Agriculture reports 103 Skimmer devices found on gas pumps The Department of Agriculture is reporting that 103 skimmer devices have been found at gas stations around the state. They inspected over 7,000 operations in total. The inspections were run as a part of an on-going effort by the Florida Petroleum Council and other groups to educate the industry on this type of threat. A skimming device was found in 29 Florida counties. tallahassee.com

Douglasville man facing credit card fraud charges in Florida A Douglasville man is facing fraud charges after allegedly using fraudulent credit cards at a Florida mall. Clarence Maurice Logan, 21, of Douglasville was arrested along with Miles Parks McCollum, 18, of Austell after Palm Beach Gardens police found 39 credit cards in their possession. According to the police report, Logan and McCollum were arrested at The Gardens Mall on Aug. 29 after an employee at the hat store LIDS alerted security about the two possibly using fraudulent cards. When officers arrived, security guards pointed out McCollum, who handed over a fraudulent credit card. douglascountysentinel.com

Spain arrests suspect over multi-million US credit card fraud Police in Spain have arrested a Romanian man wanted in the United States for allegedly running a multi-million dollar fake credit card scheme, the interior ministry said Tuesday. The 41-year-old, who was not identified, was arrested as he left a garage near his home in the eastern province of Valencia on the Mediterranean coast, it said in a statement. US officials suspect him of using a "network of fake credit cards" to defraud banks of over five million dollars (4.5 million euros) in 2012 and 2013, the ministry said. expatica.com

Maricopa Co, AZ: Former University of Kentucky basketball star Pleads Guilty To Theft from Apple Store Former University of Kentucky basketball star Rex Chapman, pled guilty to theft in Maricopa County, Arizona. Investigators say he was caught on camera last September taking thousands of dollars in merchandise from an Apple Store in Arizona and entered a substance abuse program two weeks later. Chapman was Mr. Basketball for Kentucky in 1986, starred for the UK Wildcats and was then selected first overall in the NBA draft. lex18.com

Farmingdale, NY: Avenue Store employees and a customer tied up by Armed Gunman Police say they are on the hunt for a gunman who tied up several employees and a customer inside a women's clothing store at the Airport Plaza Shopping Center in Farmingdale. Investigators say the incident occurred Monday morning inside specialty store Avenue. Authorities say the suspect ordered two employees and a customer into a back room area, tied them up and left the premises with cash and the customer's purse. news12.com

East Harlem, NY: Man Steals Baby Formula, Security Guard's Credit Cards From Pathmark A man confronted stealing baby formula from a supermarket escalated his heist by swiping a security guard's cellphone and credit cards before being caught, police said. When the security guard tried to stop him, Brown took her phone and credit cards and ran, according to prosecutors. dnainfo.com

Hillsville, VA: 7 charged with selling counterfeit goods at Va. flea market; seized $500,000 of merchandise Authorities arrested seven men and seized more than $500,000 worth of counterfeit merchandise at a flea market in Hillsville. Virginia State Police spokeswoman Corinne Geller says all seven men are charged with being in violation of registration and protection of trademark/service marks. She says state and local investigators arrested the suspects at the Labor Day Gun Show and Flea Market. Investigators also seized counterfeit cell phone accessories, jackets, perfumes and other items. The investigation was conducted by state police and the Hillsville Police Department. Blazer Investigations, representing numerous trademarked brand names, assisted investigators with identifying counterfeit goods. wtop.com

Bartholomew Co, IN: Cargo Theft, $100,000 of Auto Part stolen A stolen semi-tractor trailer was recovered in Bartholomew County – minus some parts. According to the Bartholomew County Sheriff's Department, a white 2005 Volvo semi-tractor and trailer was taken from Willoughby Drive in Taylorsville some time Monday night. The semi-tractor trailer was located in Shelby County Wednesday afternoon, but most of its contents are missing, $100,000 worth of automotive parts (engines, transmissions, batteries, etc.) were taken from it. cbs4indy.com

Cascade Twp, MI: Man using lighter to open toy package starts Walmart fire A fire that filled the 28th Street Walmart store with smoke, forcing the retailer to remain closed much of Saturday, allegedly started with a customer's lighter and a packaged toy. Once the toy was removed, Aaron Pagan allegedly left the package on the store shelf, where it continued to burn, eventually igniting a larger fire that destroyed the shelf and damaged thousands of dollars in merchandise. The exact financial loss was not stated. Aaron Pagan was arraigned Wednesday morning on a charge of third-degree arson, a felony that could put him in prison for 10 years if convicted. mlive.com

Richmond, Va., Investigators report jump in gas station skimmers

Sarasota, FL: Man charged with Armed Robbery at Publix.

Bedford Park, IL: Woman Told Kid to Push Cart of $400 of Stolen Merchandise Out of Walmart

Johnson City, TN: Woman arrested after shoplifting $650 of merchandise from K-Mart


Robberies and Burglaries
● American Balloon Company – Alexandria, VA – Armed Robbery
● Avenue – Farmingdale, NY – Armed Robbery
● C-A-L Ranch Store – Flagstaff, AZ – Burglary/ Guns
● Camping World – Anderson, CA – Burglary
● CVS – Waldorf, MD – Armed Robbery
● CVS – Columbia, SC – Armed Robbery
● CVS – San Clemente, CA – Armed Robbery
● Dash In – Waldorf, MD – Armed Robbery
● Dollar General – Mobile, AL – Robbery
● Dunkin Donuts – Watertown, CT – Armed Robbery
● Exotic Diamonds – Houston, TX – Armed Robbery
● GameStop – Morgan Hill, CA – Armed Robbery
● Golden Ears Pharmacy – Ridge Meadows, BC, CN – Robbery
● PLS Check Cashing – Mesquite, TX – Armed Robbery
● Shell – Mobile, AL – Armed Robbery
● Tobacco Express – Keystone Hts, FL – Robbery
● 7-Eleven – Waldorf, MD – Armed Robbery
● 7-Eleven – Morgan Hill, CA - Armed Robbery
● 7-Eleven – Yakima Co, WA - Robbery


Featured Job Listings
Sponsored by NuTech National
Feature Your Job Here For 30 Days -
70% Aren't On the Boards
VP of Sales/Client Relations
More details coming soon
Confidential - Retained Search
Nationwide
Gus Downing
Dir LP (Western Canada)
Walmart Canada
Calgary, CA
Walmart Canada
Dir LP
Cracker Barrel
Lebanon, TN
Cracker Barrel
LP Director
Wireless Advocate
Seattle, WA
Wireless Advocate
Dir Safety AP Solutions
Walgreens
Deerfield, IL
Walgreens
Dir of AP, Global Ecommerce
Ralph Lauren
Greensboro, NC
Ralph Lauren
Dir AP
Saks Fifth Ave

New York, NY
Saks Fifth Ave


Territory LP Dir.
Burlington Stores
Los Angeles, CA
Burlington Stores
Dir. of Security/LP
Estee Lauder
Los Angeles, CA
Estee Lauder
Director of LP
Pacific Sunwear
Anaheim, CA
Pacific Sunwear
VP Supply Chain, LP & Safety
Ross Stores
Ft. Mill, SC
Ross Stores
Sales Representative
NuTech National
Maitland, FL
NuTech National

Limited Time Only - Post Your Multi-Unit LP jobs for FREE - Learn More Here
Daily Job Alerts


Appearing One Day Only
View our Internet Jobs Archives here
ORC Regional Investigations Mgr
TJX Companies
New York, NY
TJX Companies
AP Team Leader
Target
Merritt Island, FL
Target
ETL Assets Protection
Target
Modesto, CA
Target
ETL Assets Protection
Target
Streamwood, IL
Target
Dept Mgr LP & Safety
Lowe's
Edwardsville, PA
Lowe's
LP Lead
Neiman Marcus
San Francisco, CA
Neiman Marcus
LP Manager
Nordstrom
Tukwila, WA
Nordstrom
AP Manager in Training
Walmart
Springville, UT
Wal-Mart
AP Manager in Training
Walmart
Troy, MI
Wal-Mart
AP Manager in Training
Walmart
Lehighton, PA
Wal-Mart
AP Manager in Training
Walmart
Chelan, WA
Wal-Mart
AP Manager in Training
Walmart
Pueblo West, CO
Wal-Mart
AP Manager in Training
Walmart
Catoosa, OK
Wal-Mart
LP Manager Hrly
Kmart
Petaluma, CA
Sears Holdings Corp
LP Manager Hrly
Sears
Rockford, IL
Sears Holdings Corp
LP Manager Hrly
Kmart
Kingston, PA
Sears Holdings Corp
LP Manager Hrly
Kmart
Herndon, VA
Sears Holdings Corp
LP Manager Hrly
Sears
Orange, CA
Sears Holdings Corp
District LP Mgr
Nike
Cincinnati, OH
Nike
Regional LP Mgr
Cracker Barrel
Lebanon, TN
Cracker Barrel



Home of the Industry's Original
On the Move

| | |
| --- | --- |
| | Bryant McAnnally, CFI was promoted to Senior Manager, Loss Prevention for The Disney Store. |
| | Michael Wolfson was promoted to Senior Regional Loss Prevention Manager at bebe. |
| | Ryan Barthel was promoted to Loss Prevention Manager for Beall's Inc. |
Post Your New Job or Promotion!
See all the Industry Movement


Your Career
Sponsor this section of the Daily
5 Tips for Gracefully Accepting Constructive Criticism Improving our skills and abilities not only helps us grow personally but professionally as well, but how do we know which areas need improvement? Although we may not like our flaws pointed out, feedback is something we should accept with open arms, and ears. Here are some ways you can make the most of receiving criticism. Be a mirror

How to Know if You Should Ask for Feedback or Trust Your Instincts If you're not seeking out feedback, maybe it's time to start. Those who do actively ask for feedback are more engaged and build stronger relationships with their leaders. There is a right and wrong time to ask for feedback, and here are the differences. Don't ask when you already know

Management Feedback is Vital - Why Is it so Often Given Badly? Providing meaningful feedback is key to helping your employees and team members develop their talents. Giving regular positive feedback not only allows your employees to see their progression but it can be highly energizing. Make sure you're following these strategies when giving feedback to make sure it's at the right time with the right insight. Make it timely

'What Did You Say?' Is Your Employee Feedback Getting Through? If you really want a person to change behaviors, or improve upon their skills, take a good look at how you're communicating your wishes to that person. How you give constructive criticism can make all the difference to the one hearing it. Give positive comments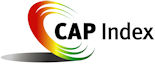 Tip of the Day
Sponsored by Vector Security
Looking at ones career should be viewed as a long-term investment tool that maximizes the individual's return on their efforts. Similar to any other investment strategy, a career is the building blocks for retirement. However, as most studies show, job satisfaction and recognition is as important and in some studies more important than monetary rewards. So how one reaches a balance is the key and making sure you challenge yourself about them periodically is wise.

Just a Thought,
Gus





Upcoming Events
---
Recruiting?
Get your job e-mailed to everyone... everyday
Post on our Featured Jobs Board!
Reach your target audience in 2015 every day!
Request our 2015 Media Kit
update account / change e-mail
unsubscribe FEEDBACK
www.downing-downing.com

Advertise With The D&D Daily




36615 Vine Street, Suite 103
Willoughby, OH 44094
440.942.0671
copyright 2009-2019
all rights reserved globally