The D&D Daily Mobile Edition
September 10,

2014



The LP Industry's #1 News Source - Informing, Educating and Instilling a sense of community


Spotlight on Leadership

IAI and Vector Security Recognize Remarkable Women in Loss Prevention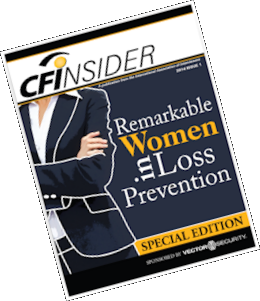 The International Association of Interviewers (IAI) has teamed up with Vector Security to recognize remarkable women in loss prevention through a special edition of the CFInsider, a publication of IAI. The group selected individuals who are well-rounded, tenured in their profession, value continuing education and are all-around excellent leaders in their organizations as well as the overall loss prevention field.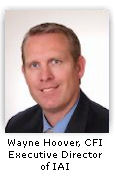 "With only a small fraction of females at the highest ranking level of the loss prevention hierarchy, it's important to recognize stellar women in the field. By doing so, we hope to continue to attract other women into such an amazing industry full of opportunity," said Wayne Hoover, CFI, executive director for IAI. "We're also proud to partner with Vector Security in this annual initiative to recognize these remarkable loss prevention professionals."

IAI based its selections on the key principles of IAI, then narrowed the list based upon these criteria:

Industry Commitment - Making time to get involved is a deep commitment. Our honorees are significantly involved in developing people and this industry by committing their time at industry events, associations and work groups.

Dedication to Learning - It takes a confident person to admit they don't know everything. Our honorees understand that life is a journey of learning and have an external commitment to learning, demonstrated by certifications, memberships and involvement.

Leadership Qualities - IAI embraces the ancient concept of "servant leadership" and our honorees embody those qualities. One of the most important descriptions of a servant leader is gratitude.

Career Journey - A career path can be as diverse as the individuals you meet along the way. Our honorees have taken different paths that provided valuable and unique lessons along the way. There is not one "right" career path, as our honorees clearly demonstrate.



IAI will continue to recognize and honor remarkable women in the LP field each year by devoting a special edition of the CFInsider to them, as well as columns in their regular publication and dedicated space on their website, www.certifiedinterviewer.com.

Congratulations to this year's Remarkable Women in Loss Prevention!
Carmen DuBose, CFI, LPC
Regional Vice President of Loss Prevention
Hibbett Sports

Towanna Bazile, MBA, CFI
Senior Investigator/Corporate Security
AT&T

Sherri Dindal
Specializing in Global Investigations, Case Management and Training & Development
The Home Depot

Jodie Murphy, CPP, CFI
Senior Manager of Global Investigations
Gap Inc.

Nicole Accardi - Aloia, CFI
Senior Director, Loss Prevention
J Crew
Click here to read this Special Edition of CFInsider.


Sponsored By:




News Brief
Sponsored by WG Security Products, Inc.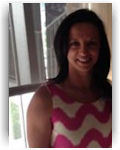 Jennifer Thomason, CFI was named Sr. Manager AP Analytics & Exception Management for EZCORP. Jennifer was previously the Regional Loss Prevention Manager for Dollar General before taking on this new position. Her loss prevention background also comes from being the Divisional Loss Prevention Manager at Axcess Financial and Loss Prevention Consultant at Protiviti. Jennifer earned her Bachelors of Science degree in Criminal Justice from the University of North Alabama. Congratulations Jennifer!
White House Calls Cyberattacks & Credit Card Data Theft 'Grave National Security Danger' - 1st time it's been classified that way The White House on Tuesday said cyberattacks pose a grave threat to U.S. national security and urged Congress to pass new laws to strengthen the nation's digital infrastructure. "Cyberthreats pose one of the greatest national security dangers the United States faces, ranging from vulnerabilities in our critical infrastructure to identity theft from credit card information," spokesman Josh Earnest said at a White House briefing. Mr. Earnest said the Obama administration has "enhanced the government's capabilities and forged relationships with the private sector to prevent and mitigate cyber incidents while increasing efforts to prosecute cyber criminals." But more should be done, including new legislation that could help tackle such "immediate and evolving" threats, he said. (Source wsj.com)

Five states launch Home Depot breach investigation The attorneys general of California, Connecticut and Illinois are reportedly leading a multi-state investigation into the recent data breach at The Home Depot Inc. The states disclosed the joint investigation on Sept.9, following Home Depot's announcement that in-store payment systems at its U.S. and Canadian stores had been hacked in a breach that potentially could be one of the biggest attacks yet. (Source chainstoreage.com)

Senators call for investigation of security practices at Home Depot - Your Processes Could be Under Federal Review The U.S. Federal Trade Commission should investigate security practices at Home Depot following media reports that the hardware retailer's payment systems have been breached, two U.S. senators said Tuesday. The breach raises questions about the retailer's security measures, Senators Richard Blumenthal, a Connecticut Democrat, and Ed Markey, a Massachusetts Democrat, wrote in a letter to the FTC. "Given the unprecedented scope and extended duration of Home Depot's data beach, it appears that Home Depot may have failed to employ reasonable and appropriate security measures," the senators wrote. "Furthermore, it is troubling that Home Depot has not yet been able to confirm that it has successfully shut down the data breach." The FTC has investigated several data breaches in recent years, and in some cases, has required breached companies to implement new cybersecurity programs and submit to independent security audits. Editor's Note: Each step a retailer takes now after finding a breach is going to be examined and investigated. Are you ready and prepared in the event your retailer is breached? Are you involved in the process itself? Read the Senator's letter here. (Source cio.com)

The 'Today Show' covers new Visa Transaction Advisor solution - New Weapon to Fight Credit Card Fraud at the Gas Station In a report on Tuesday, NBC's "Today" reported on the latest efforts to prevent credit card fraud at the gas pump. The "Today" report cites Conexxus estimates that the industry lost at least $250 million to credit and debit card fraud last year. Visa recently announced that it has developed a solution — Visa Transaction Advisor (VTA) — to spot lost, stolen or counterfeit cards. VTA analyzes about 500 pieces of data, such as location, past transactions and whether the account has been involved in a data breach, to create a risk score from one to 99. It takes less than a millisecond after the card is swiped to do this. The gas station owners decide their risk tolerance, not Visa, and what score they want to trigger the alert that tells the customer to see the attendant. . About 25,000 gas stations across the country, many of them Chevron, now use VTA. Shell is currently testing the program at many of its stations. (Source nacsonline.com)

Guccio Gucci Arrested - Fraudulent Bankruptcy - Under House Arrest in Italy The Florentine entrepreneur is the great-grandson of Guccio Gucci, who founded the Gucci company in 1921. The charges are connected to the handbags venture under the label "To Be G," first launched in 2008 by Guccio Gucci. The company went bankrupt in December 2013, and the police are accusing Gucci of diverting assets from the firm for a total of 800,000 euros. Before launching To Be G, Gucci spent 12 years at the family's namesake fashion brand. (Source wwd.com)

Dollar General takes $9.1 billion offer directly to Family Dollar shareholders - Ups Dollar Tree by $640M - The Fight Continues "Our offer provides Family Dollar shareholders with significantly greater value than the existing agreement with Dollar Tree, as well as immediate and certain liquidity for their shares," stated Rick Dreiling, chairman and CEO of Dollar General. "By taking this step, we are providing all Family Dollar shareholders a voice in this process, and we urge them to tender into our offer." This offer is approximately $640 million of additional aggregate value over Dollar Tree's offer. (Source drugstorenews.com)

Family Dollar's Board of Directors has not changed its recommendation in support of the merger with Dollar Tree, Inc

Salesforce warns customers of malware attack stealing log-in credentials

Walgreens to be one of first retailers to enable Apple Pay

NCR to help Retail industry integrate Apple Pay

Quarterly Same Store Sales Results
Krispy Kreme Q2 domestic up 2.8%with revenues up 6.9%
Lands End Q2 up 2.8% with revenues up 5.4%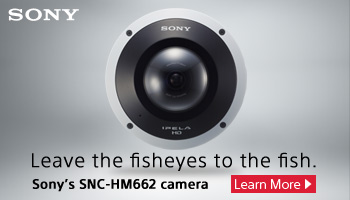 All the news - One place - One Source - One Time
The D&D Daily respects your time
& doesn't filter retail's reality
Report Your News!
(content subject to approval)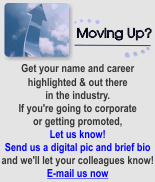 The Brookstone Loss Prevention Team

"KHPH - Keeping Honest People Honest"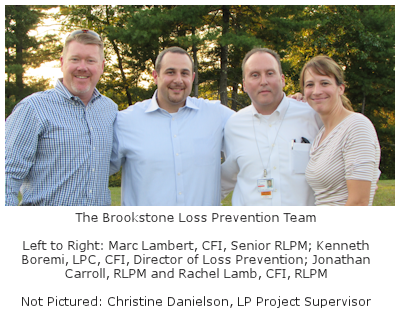 Sponsored by: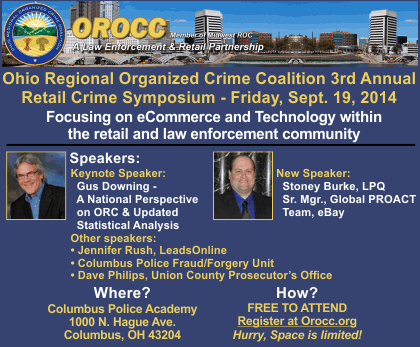 Loss Prevention News Network

"Live in Ft. Lauderdale at the NRF Show 2014"
Preparing - Training - Responding to the Active Shooter
Rich Mellor
Rich Mellor, Senior Advisor, Asset Protection at the NRF and former VP of LP for the NRF, sits down with LPNN to discuss the most dangerous situation in retail -- active shooter events. Studies have shown business locales, such as retail stores, are the most frequently attacked locations in active shooter events. Rich talks about what the LP industry can do to better prepare and help prevent such incidents, including partnerships with law enforcement and other emergency responders.

NEXT UP - Coming Sept. 15
Cyber Security's Increasing Impact on Retail the Role of LP
Tom Litchford, VP, Retail Technologies at the NRF
LPNN Quick Take #15
In this LPNN Quick Take, hear from Joe LaRocca, Greg DeTardo, President at NuTech National and Jon Gold, VP, Supply Chain & Customs Policy at the NRF as they discuss the biggest issue facing retail at this time - the supply chain labor contract for the west coast port. And how this affects the Loss Prevention executives and retailers. They also talk about the growing ORC problem and Cargo theft.



Joan Manson

Sponsored By:



Bass Security



Sponsored By:



Keith White & Michael Nelson

Sponsored By:


Dan Faketty and Professor Bob Hanson

Sponsored By:


The NRF's LP Legislative Committee, a National Update





Jeff Fulmer & Jon Gold


Sponsored By:


Click here for upcoming episodes

Solution Providers, have a video or commercial you want to publish? Contact us.

e-commerce

Sponsored by The Zellman Group
Digital Wallets, Mobile Payments and Credit-Card Industries Step Up Security Efforts With New Technology Advancements To Stop Online Theft NXT-ID, Inc., a biometric authentication company focused on the growing m-commerce market, announces the 30 second spots on CNBC for its next generation smart wallet, Wocket. The commercial tells consumers that Wocket "stores your credit cards, your loyalty cards, and your private information; so that only you can use them." With the rising concern over credit card security and the recent breeches with high profile brands like Home Depot, credit card issuers are accelerating efforts to tokenize transactions by using encryption technologies. Visa and MasterCard are promoting a new security standard called EMV which this encryption standard is based on. Apple is expected to continue its September tradition of the past few years by unveiling the iPhone 6 and a smart watch on Tuesday. The devices reportedly will add mobile payments to compete with companies like Amazon and Square that are using the new technology. Visa and MasterCard are both adopting a new technology called "tokenization" which, according to the Wall Street Journal, "replaces cardholder information such as account numbers and expiration dates with a unique series of numbers that validates the customer's identity." Last week, eBay's PayPal announced it has begun enabling consumers with the new Samsung Galaxy S5 smartphone to pay at any retailer that accepts PayPal on its mobile commerce web site with just the swipe of a finger. (Source cnn.com)

Twitter dives into e-commerce
"Fraud is not a person - it is a dynamic grouping of statistics that deviate from the norm."
Stuart B. Levine, CFI, CFCI
CEO, The Zellman Group & Zellman Fraudnet


ORC News
Sponsored by Security Resources
ORC Duo - Mother and son arrested for theft, but son jumps off bridge over Delaware River A mother and son accused of theft were involved in a dramatic arrest Monday afternoon on the bridge over the Delaware River between Matamoras and Port Jervis. Eastern Pike Regional Police had been investigating a number of thefts from Wal-Mart in Westfall Township and were on the lookout for a red Honda Civic with New York plates that had been captured on video surveillance. The most recent theft involving that vehicle was Wednesday, when a lawn mower was taken from Wal-Mart. Police believe the stolen items were being sold at a local pawn shop. On Monday, the car was stopped on the bridge by two Eastern Pike Regional Police officers about 2 p.m. The driver, Carol Baran, 53, was taken into custody. Her son, Brian Baran, 20, was also being taken into custody when the routine arrest turned into an emergency. A police officer put handcuffs on Brian Baran, securing his hands behind his back. The officer was about to put him in the squad car but Baran broke away and jumped over a barrier that separates the bridge road deck from the sidewalk. He then hurled his body over the bridge railing and jumped into the Delaware River below. The river was fairly low in that area Monday and police Chief Chad Stewart said Baran was lucky he was not killed from the impact. With his wrists in handcuffs behind his back, Baran was struggling in the water. Police immediately called for a river rescue and ambulance. Baran floated downriver the equivalent of three city blocks before he came to shore at Avenue N and turned himself in to Police. (Source poconorecord.com)
Two Houston thieves accused of engaging in a $6 Million Organized Crime, jewelry theft and money laundering John Dewayne O'Brien, 50, is charged with engaging in organized criminal activity and is being held without bond. Derenda Lea O'Brien, 53, is charged with engaging in organized criminal activity. Court documents say from Aug. 13, 2007 to April 12, 2013 that John O'Brien conspired to commit jewelry theft with family members. O'Brien is accused of planning and executing a heist at Karat 22 Jewlers and took more than $6 million worth of jewelry on Feb. 6, 2011. After the burglaries, O'Brien and his associates allegedly melted the gold down and sold it for cash. Two days before, court records say that O'Brien burglarized a precious metals distributor not open to the public in Tarrant County, near Fort Worth. On Aug. 13, 2007 O'Brien is accused of burglarizing Cox's Jewelry in Tarrant County and came away with gold and gems. (Source click2houston.com)

Sweep leads to 30 gang arrests in Galveston, TX A task force led by Galveston police has broken the back of a predominantly juvenile gang on the island linked to organized crime that is responsible for a summer crime wave of robberies and drug sales, Galveston police said Tuesday. "We were able to identify and systematically dismantle an organized criminal street gang," Chief Henry Porretto said at a news conference. The arrests included 15 juveniles, ages 11-16, all members of the Omega gang with links to the nationally organized Crips street gang. The gang was responsible for about 25 robberies over the summer. (Source chron.com)
Big Rig Stolen in Tulare, CA, Loaded with Almost $200,000 Worth of Pistachios A Tulare truck driver needs your help right now, after thieves made off with his big rig early Monday morning. Raul Lara says he had parked his yellow, 2009 International Navistar big rig Friday night at a diesel lot on Tulare Avenue, in Southwest Tulare. The truck was more than his pride and joy. It was part of his American dream. He's been trucking for the last 15 years, with routine routes between the Central Valley and the Bay Area. (Source kmph-kfre.com)
Crime Stoppers Atlanta offers reward, Dillard's video released in designer handbag thefts
Three men arrested for $4000 electronics theft from Kohl's in Westland, MI
Two men arrested after hitting multiple Walmart stores in Franklin County, Pa.
Do you have an ORC case to share?
Share your ORC news and help the industry grow


Retail Crime News

Sponsored by NuTech National
After Innovative Optique Armed Robbery, fatal shooting in Delafield, WI — another high-end optical store targeted The Innovative Optique store in Fox Point was robbed at gunpoint on August 14th. Police say a store employee exchanged gunfire with one of the suspects — fatally shooting him. The suspects targeted the store because it sells high-end eyeglass frames, and this crime of fashion seems to be growing in the Milwaukee area, and across the nation. Innovative Optique remains closed after the armed robbery and fatal shooting. The windows are covered in paper, and a sign says the building has been turned over to its landlord. This, as we've learned another optical store was targeted in a robbery just this week. (Source fox6now.com)
Little Rock, AR Man sentenced to 40 years in the murder of a Sbarro Pizza manager in Park Plaza Mall A former pizza restaurant employee in Little Rock has been sentenced to 40 years in prison after pleading guilty to first-degree murder in the shooting death of his former supervisor during a robbery at Park Plaza Mall. Tristan Bryant pleaded guilty to a reduced charge of first-degree murder and to charges of attempted capital murder and aggravated robbery for the February 2013 shooting death of 25-year-old Christian Hayes and the wounding of Jashonta Thomas inside the now-closed Sbarro restaurant in the mall. Bryant had originally been charged with capital murder. (Source knoe.com)

Safeway Loss prevention officer in Tucson hit with a stun gun; remains partially paralyzed A loss prevention officer doing his job ends up partially paralyzed, unable to work, and on disability. The Pima County Sheriff's Robbery/Assault detectives tracked down the woman responsible for this living nightmare. It happened at the Safeway at Ina and Oracle on September 21, 2013. The Sheriff's department provided News4 Tucson Crime Trackers with surveillance video of the woman leaving the store. Detectives say she shoplifted two bottles of liquor worth about $60.00. Investigators say she put them in her purse and walked out of the store. Detectives later identified the woman as 39-year-old Lisa Wilder. The loss prevention employee chased after her. He asked her to hand over the stolen merchandise. The investigator Sharlene Reis said, "Wilder could've easily handed over the merchandise. But she didn't, she chose to take a weapon out and injure the loss prevention officer who was trying to do his job." (Source kvoa.com)

Nova Scotia, CN Police cleared in chase with shoplifting suspect who jumped off roof Three Nova Scotia police officers have been cleared of wrongdoing in the July arrest of a suspected shoplifter who jumped off a building's roof before he was apprehended. Its report says the man ran when approached by police and ended up on the roof of an apartment building, where he hopped onto a lower-level roof before jumping about four meters onto a wooden step and injuring himself. The team says the officers had no contact with the man before he was injured, at which time paramedics were called and he was taken to hospital. It also says the man admits that he chose to jump from the roof and has taken responsibility for his injury. (Source ctvnews.ca)

Counterfeit Crackdown Bill Heads to California Governor's Desk If AB 2681 is signed, it will enable the state to impose sales tax on those convicted of trafficking in counterfeit goods at the wholesale level. Under current law, suppliers of counterfeit goods are able to avoid paying sales tax, claiming their items are being sold to retailers who are then charged with collecting and paying taxes on sales to the BOE. This legislation will make convicted criminals at any level of the distribution chain liable for the sales tax. (Source lasentinel.net)

Advanced Auto in New Orleans robbed 3 times by the same suspect in recent weeks Monday, just before 5 p.m., police believe the armed robber struck a third time. Again, he forced an employee and customer to get on the ground, and got another employee to open cash registers and the store safe once more. According to police, in all three robberies, he was armed with a handgun and wearing blue latex gloves with a black or blue bandana concealing his face. (Source wwltv.com)
UK: Gone in 48 seconds: Dramatic CCTV captures lightning armed raid on Jewelry store Armed raiders fled with $48,000 of jewelry in a shop heist that lasted just 48 seconds - but one brave customer snatched back a bag containing loot worth $80,000. Shocking footage of the masked gang showed them smashing their way into Selective Gold in Birmingham and destroying display cabinets with sledgehammers. Staff and customers looked on in terror as the crooks battered their way through the shop's security door and fled with the haul in less than a minute. Owner John Davis said his business was only saved by a customer who bravely snatched back a bag of precious jewelry worth around $80,000. (Source mirror.co)
Shoplifting Case of candy bar leads to FBI Labor Trafficking Case - Mother & daughter being held captive to perform manual labor for years

Two women hitting stores in Warrington Valley Square, Pa., buying $100 gift cards with counterfeit credit cards

Future Shop robbery Tuesday under investigation in Winnipeg, Canada

Woman uses fake $100's at Walmart in Sarasota

Casey's General employee arrested for deposit theft in Mount Vernon, IL; lying about Armed Robbery

Mobile, AL man busted with over $32000 in fake designer goods: Chanel, Prada and Beats

3 convenience stores robbed within 3 hours in Orange County, FL

Advance Auto Employee charged with theft of over $3000 in Limestone, NY

Vale, NC Woman Charged with Felony Habitual Shoplifting; 4 prior convictions

Helzberg in the Irving Mall, Norridge, IL hit with a Smash and Grab; 3 suspects fled with over $11,000 in merchandise

Kay Jewelers in Manchester, CT the victim of a Grab and Run; merchandise valued at $6898

Kay Jewelers in the Oaks Mall, Gainesville, Florida hit with an $8100 Grab and Run

Kay Jewelers in Phoenix, Arizona; Grab and Run of a gold chain valued at $4,299

Robberies and Burglaries
● Circle K - Orlando, FL - Armed Robbery
● CVS - West Monroe, LA - Armed Robbery
● CVS - Tulsa, OK - Armed Robbery
● JJ's Variety - Westfield, MA - Burglary
● Kennebec Pharmacy - Rockport, ME - Robbery
● Lightning Food - Coweta Co, GA - Robbery
● Oak Tree - Savannah, GA - Burglary
● Rite Aid - Chico, CA - Robbery - suspect arrested
● Rite Aid - Manchester, NH - Armed Robbery - 2 arrested
● Sprint - Farmington, NM - Armed Robbery
● T Mobile - Bolingbrook IL - Armed Robbery
● Time Saver - Bristol, CT - Armed Robbery
● 7-Eleven - Orlando, FL - Armed Robbery

Vendor Spotlight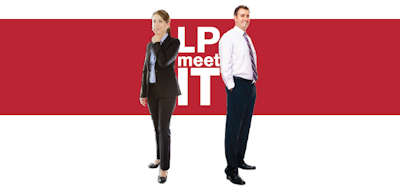 Vector Security Congratulates
Outstanding Women in Loss Prevention
Vector Security has teamed up with the International Association of Interviewers (IAI) to recognize remarkable women in loss prevention through a special edition of the CFInsider, a publication of IAI. Click here to see the honorees.

As a top contributor to your profession, you know the importance of staying ahead of the game. Keeping up with industry trends and the latest technology is part of what you do. So it comes as no surprise that LP professionals are working more and more closely with IT to develop cost-effective, business transforming security solutions.

Vector Security is poised to help you navigate this shift in the industry. We've authored a white paper titled "LP Meets IT for Complete Managed Business Infrastructure, Security and Intelligence." Download it from our website at www.vectorsecurity.com/lp-meet-it to learn more about the evolving LP landscape and to uncover the customer experience and business intelligence opportunities gained when LP and IT meet.

vectorsecurity.com


Featured Job Listings
Sponsored by Cam Connections
Feature Your Job Here For 30 Days -
70% Aren't On the Boards
Group VP of LP
Retained Search
New York, NY
Gus Downing
ORC Investigations Mgr
The Home Depot
Atlanta, GA
The Home Depot
Director Digital LP
Nike
Portland, OR
Nike
Regional LP & Safety Director
Younkers
Okemos, MI
The Bon Ton Stores
Sr Manager of LP
Dunkin' Brands
Dallas, TX
Dunkin' Brands
Sr LP Analyst
Dunkin' Brands
Canton, MA
Dunkin' Brands
Corporate Investigator
Confidential
San Francisco Bay, CA
Confidential
DC LP Manager
Brookstone
Mexico, MO
Brookstone
AP Analyst
Northgate Markets
Anaheim, CA
Northgate Markets
Regional LP Manager
The Vitamin Shoppe
Chicago, IL
The Vitamin Shoppe
National Account Manager
Vector Security, Inc
TBD
Vector Security, Inc
AP Manager
Ralph Lauren
New York, NY
Ralph Lauren
LP Agent
JONS Markets
Los Angeles, CA
JONS Markets
AP Analyst
Bi-Lo Holdings
Baldwin, FL
Bi-Lo Holdings
AP Specialist
Bi-Lo Holdings
Savannah/Augusta, GA
Bi-Lo Holdings
Bilingual AP Specialist
Bi-Lo Holdings
Miami, FL
Bi-Lo Holdings
AP Associate
Ralph Lauren
Orlando, FL
Ralph Lauren
LP Investigator
Tom Thumb
Dallas, TX
Safeway
Investigator II
SpartanNash
Omaha, NE
SpartanNash
Key Account Mgr
Checkpoint Systems
Any Location
Checkpoint Systems
National Account Mgr
Confidential
Northeast
Downing & Downing
Regional LP Manager
Confidential
San Francisco, CA
Downing & Downing

Limited Time Only - Post Your Multi-Unit LP jobs for FREE - Learn More Here

Daily Job Alerts


Sponsored by Cam Connections
Appearing One Day Only
View our Internet Jobs Archives here
LP Manager
Amazon
Whitestown, IN
Amazon
LP Manager
Amazon
San Bernardino, CA
Amazon
LP Manager
Amazon
Seattle, WA
Amazon
Area AP Manager
Big Lots
Denver, CO
Big Lots
LP Manager Logistics
CVS Caremark
N Augusta, SC
CVS Caremark
Regional LP Manager
Family Dollar
Albuquerque, NM
Family Dollar
DC LP Manager
Eddie Bauer
Groveport, OH
Eddie Bauer
LP Specialist
HEB
Brownsville, TX
HEB
District Operations Mgr
Home Depot
Columbus, OH
Home Depot
EHS Manager
HD Supply
Norcross, GA
HD Supply
District LP Manager
Ralphs
Compton, CA
Kroger
Dept Mgr LP & Safety
Lowe's
Columbus, OH
Lowe's
Dept Mgr LP & Safety
Lowe's
Hicksville, NY
Lowe's
Dept Mgr LP & Safety
Lowe's
Havertown, PA
Lowe's
Dept Mgr LP & Safety
Lowe's
Florence, SC
Lowe's
AP Manager in Training
Walmart
Portage, IN
Walmart
AP Manager in Training
Walmart
Hanover, MA
Walmart
AP Manager in Training
Walmart
Indian Land, SC
Walmart


Home of the Industry's Original
On the Move

Jennifer Thomason, CFI was named Sr. Manager AP Analytics & Exception Management for EZCORP.
Michael Rock was promoted to Regional Asset Protection Sr. Manager for Walmart.
Mike Jones was named Loss Prevention Detective for The TJX Companies.
Post Your New Job or Promotion!
See all the Industry Movement

Your Career
Sponsor this section of the Daily
Great Leaders Never Stop Trying to Learn
As you gain experience, hone skills and perfect routines, you may start to feel like you've seen it all. But learning isn't just for young or inexperienced people. Great leaders stay great throughout their career by continuing to learn. (Be interesting)

The 7 Challenges Courageous Leaders Overcome It's easy to lose sight of your goal when faced with challenges or obstacles, but it's how you work through those odds that defines great leadership. Here are other examples of inspiring leaders who overcame the odds. (You must fail to succeed)

10 Secrets of What Great Leaders Know and Do The Secret gave insight into how great leaders become great. This best selling book outlines five key components of servant leadership through a simple model called SERVE. Here are some other secrets to take away from the book on how to be a great leader. ('Heads Down')

How Thoughtful Leaders Earn Employee Loyalty It's no question that happy employees will deliver that extra bit of dedication and hard work to help make your organization stand out from the rest. The trick though, is knowing how to get your employees to that level of excitement and loyalty. (Set the tone)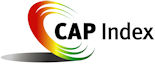 Tip of the Day
Sponsored by Vector Security
Getting advice from trusted friends, family members, co-workers and former bosses is always a great thing to do and, quite frankly, it can help you to see more clearly. But remember, at the end of the day it's your decision to make and it's your decision that you have to live with. Your friends, co-workers, and former bosses won't be living with the consequences, but your family will be. So you've got to be more sensitive to their advice. Advice is easy to give, hard to follow and almost impossible to live up to. And everyone has a lot of advice to give; it's the easiest thing to give. Just remember, at 5 a.m. after all the advice has been given, the mirror may be where the answer lies.

Just a Thought,
Gus Downing






Upcoming Events

ISCPO Conference
September 9-10, 2014
Dallas, TX

RCC Retail LP Conference
September 10-11, 2014
Toronto, ON, Canada

New York Metro ORC Alliance Kickoff Event
September 12, 2014
New York, NY

NE ORC Symposium and Trade Show
September 18, 2014
Worcester, MA

Ohio ORC Retail Crime Symposium
September 19, 2014
Columbus, OH

LPRC Impact Conference
October 13-15, 2014
Gainesville, FL

CLEAR Fifth Annual Training Conference
October 13-16, 2014
San Diego Marriott-Mission Valley, CA

Northeast Regional Conference on LP
October 28, 2014
Monroe Twp, NJ
---
Recruiting?
Get your job e-mailed to everyone... everyday
Post on our Featured Jobs Board!
Reach your target audience in 2014 every day!
Request our 2014 Media Kit
update account / change e-mail
unsubscribe FEEDBACK
www.downing-downing.com

Advertise With The D&D Daily




36615 Vine Street, Suite 103
Willoughby, OH 44094
440.942.0671
copyright 2009-2019
all rights reserved globally