The D&D Daily Mobile Edition
LP, AP & IT Security's #1 News Source



---
Moving Up
Sponsored by Controltek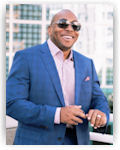 Ian Dill named Vice President of Asset Protection for Global Brands Group (a member of the Fung Group)
Ian was previously the Vice President of BCBG Max Azria Group before taking this new role. He's also held other senior leadership positions in the asset protection industry including Vice President of Asset Protection - Northeast and Southeast, and Director of Asset Protection - Field Operations for Sports Authority. He was also a Loss Prevention Manager/Regional Investigator for Nike for two years. Congratulations Ian!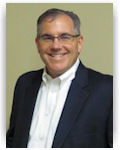 Peter Barker promoted to Senior Manager of Digital Loss Prevention for Dick's Sporting Goods
Peter was previously the Manager of Omni-Channel Fraud for the sports retailer for over two years, and has been with them since 2010. He started as a Manager of Investigations and worked his way up the ladder to become District Loss Prevention Manager. Peter has also held other loss prevention leadership positions for retailers including Sears Holdings Corporation as District LP Manager, KB Toys as Regional LP Manager, Staples as Area LP Manager and Sun TV and Appliance as Regional LP Manager and Director of Loss Prevention. Congratulations Peter!

---
Special Report
The D&D Daily's Publicly Reported
'Robbery & Burglary Report'
Q2 & Half Year 2017
Robberies & Burglaries Up 8.6%
Since 2016
Half Year & Quarterly Comparison
2016 vs. 2017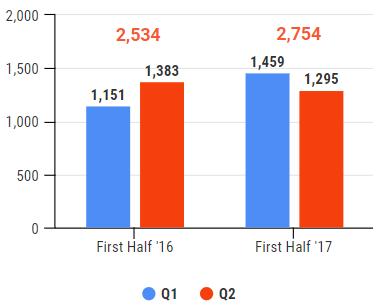 First Half of 2017
• 2,754 total robberies & burglaries
• Incidents up 8.6% overall since 2016

Q1 & Q2 2017
• Q1 robberies (1,459) up 27%
• Q2 incidents (1,295) down 6%

---
Robberies & Burglaries by Store Type
Of the top 15 retail locations with the highest number of robberies & burglaries, the graph below shows, by percentage, which store category they fall under.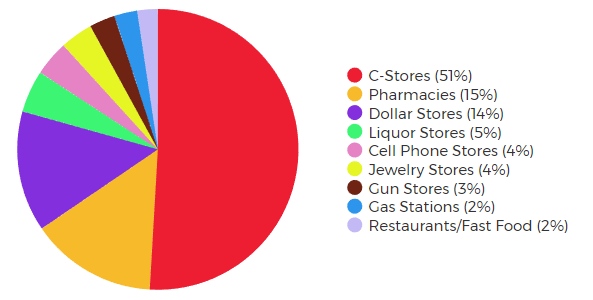 ---
Suspects by Gender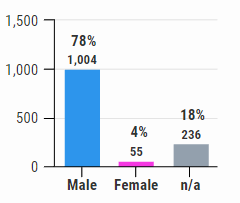 Armed vs. Unarmed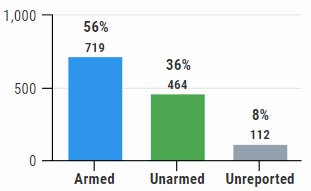 ---
Robberies & Burglaries by Weekday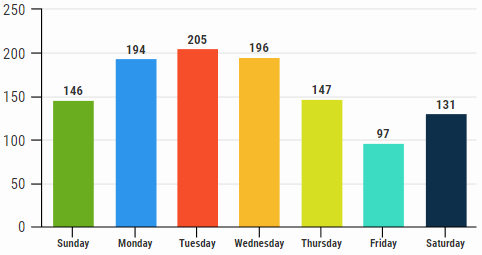 *Not all incidents reported a weekday

---
Robberies & Burglaries by Time of Day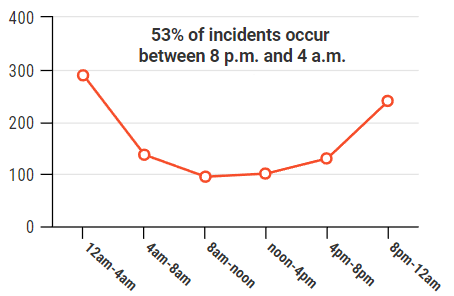 *Not all incidents reported a time
---
Robberies & Burglaries by State
Q2 Highest:
1. California (106)
2. Florida (86)
3. Texas (84)
4. Ohio (73)
5. Pennsylvania (69)

Q1 Highest:
1. California (125)
2. Texas (103)
3. Ohio (88)
4. Pennsylvania (77)
5. Florida (74)

---
Robberies & Burglaries by City
Q2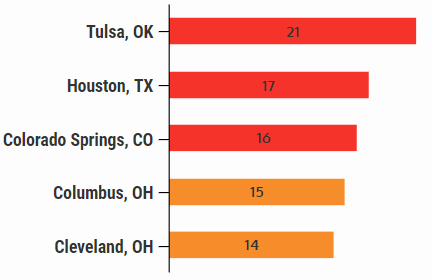 Q2 Highest:
1. Tulsa, OK (21)
2. Houston, TX (17)
3. Colorado Springs, CO (16)
4. Columbus, OH (15)
5. Cleveland, OH (14)
Q1 Highest:
1. Houston, TX (23)
2. Shreveport, LA (19)
3. Tulsa, OK (17)
4. Colorado Springs, CO (15)
5. Oklahoma City, OK (12)

Share on Facebook




Share on Twitter




Share on LinkedIn


Methodology: The Daily collects this retail store specific information from public news media sources throughout the United States and reports it daily in our Retail Crime column. We do not survey any retailers or third parties nor collect information from any retail executive. All of this information is available through public news media outlets. We do not claim nor does it represent all such incidents or deaths that may occur in retail locations or retail corporate facilities as many may not be reported in the news media depending on a number of variables outside of our control. We are not responsible for the accuracy of the information reported in the various news media outlets. We do not name any retailer, retail executive, suspect, or victim.

Copyright: We reserve the rights to this industry exclusive report and do not authorize its republication or reproduction without written consent which may include a fee. By re-publishing or reproducing this report or any parts of it without authorization the party agrees to pay a fee determined by the D&D Daily.
---
---
News Brief
Sponsored by WG Security Products, Inc.

Florida Malls and Retailers Opening After Hurricane Irma
Stores assess damages and prepare to reopen
In a sign that Florida is regaining a semblance of normalcy in the wake of Hurricane Irma, curfews on Tuesday were lifted in Miami-Dade County.

Irma's negative impacts on retail were estimated by Planalytics to be $2.8 billion. Hurricane Irma's impact on the economy is still being calculated.

Hurricane Harvey's impact continues to grow, according to Ball State University economist Michael Hicks, who estimated Harvey's impact to the economy at $198 billion, with homes and businesses still under water.

Following widespread outages from Irma, with about 6.6 million homes losing power due to sustained winds of up to 130 miles per hour, and storm surges of up to 20 feet in parts of the state, Miami on Tuesday was cleaning up, assessing the damage and getting ready to open for business. wwd.com

Hurricane Price Gouging Is Despicable, Right? Not to Some Economists
When a devastating hurricane like Irma or Harvey arrives, stories about price gouging inevitably spread quickly. Last week, a one-way coach flight from Miami to Phoenix jumped in price from $547.50 to $3,258.50, prompting immediate outrage. In Houston, a picture of a case of water being sold for $42.96 at Best Buy did the same. (Best Buy apologized and said it was a "big mistake" by a few employees.)

Over all, more than 8,000 complaints of price gouging on items like gas, food and ice were lodged with the Florida attorney general's office through the weekend.

On its face, the very idea of price gouging, especially during a natural disaster, feels outrageous. Indeed, 34 states have anti-gouging laws meant to protect consumers.

However, in a small slice of the world of economists and businesses, there is a fascinating debate about the topic - with many arguing that price gouging is actually a good thing. nytimes.com

Vector Security's Raleigh team loading up their van with bottled water to deliver to Hurricane Irma and Hurricane Harvey victims. #staystrong #staysafe

Agilence Receives Enterprise-Ready Rating from the Skyhigh CloudTrust Program
Agilence, Inc., the leader in cloud-based data analytics for store operations and loss prevention, today announced that it has been awarded the Skyhigh CloudTrust rating of enterprise-ready for its data analytics platform. This Enterprise-Ready rating meets the most stringent requirements for data protection, identity verification, service security, business practices and legal protection.
Read more in today's Vendor Spotlight column below.

Transportation Expert Lisa Beaufait of TRAC Solutions
Joins ALTO US Board of Advisors
ALTO US, an innovative technology provider in the retail and supply-chain asset protection industry, is pleased to announce the addition of Lisa Beaufait, founder and president of TRAC Solutions, to the ALTO US board of advisors. Prior to launching TRAC Solutions, Beaufait worked at FedEx Custom Critical, holding numerous leadership positions during her 24-year journey with the company that give her a unique, dynamic transportation expertise. alto.us

Bank Fraud Charges Against Jewelry Store Owner Dismissed
A Massachusetts federal judge on Monday threw out the government's criminal case against a luxury jewelry store owner charged with falsifying inventory entries to receive additional financing, saying the government didn't try hard enough to make a timely arrest.

Like the initial indictment, which was tossed in July, the superseding indictment violates the Sixth Amendment right to a speedy trial for Raman Handa, CEO of jewelry retailer Alpha Omega, U.S. District Judge Rya W. Zobel said. The court tossed the original indictment after determining a six-year delay between charging Handa and his February arrest was due to the government's negligence, and determined a new bank fraud count doesn't cure the superseding indictment of "the same constitutional defects."

Handa was charged in 2011 with 12 counts of wire fraud for allegedly participating in a 2007 scheme to overstate the value of Alpha Omega's inventory in an effort to increase the amount it could borrow from subsidiaries of Bank of America N.A. and LaSalle Bank Midwest N.A. law360.com

iPhone X's Face ID raises security and privacy questions
The new top-of-the-range iPhone does away with the home button and its built-in fingerprint reader in favor of a new biometric - called Face ID - which uses a 3D scan of the user's face for authenticating and unlocking their device. It also replaces Touch ID for Apple Pay too.

Apple suggests this is an advancement over a fingerprint reader because it's an easier and more natural action for the user to perform - you just look at the phone and it unlocks; no need to worry if you have wet fingers and so on. Apple is working the convenience angle hard.

However offering to gate the smorgasbord of personal content that lives on a smartphone behind a face biometric inevitably raises lots of security questions. techcrunch.com

Apple's New FaceID Will Make It Easier For Police To Access Criminals' iPhone X
While in one way FaceID is more secure than the company's TouchID, which uses your fingerprint to open your phone, it's also more insecure. The chance of someone else's fingerprint unlocking your phone, Apple says, is less than one in 50,000, but the chance of someone else's face unlocking your phone is less than one in 1,000,000. However, touching your fingerprint to your phone is a voluntary act that is easy to not do unless physically forced.

Of course, Apple has built technology into FaceID -- which also enables purchases and can eliminate the need for passwords -- to make this challenging. FaceID will not unlock your phone unless your eyes are open, for instance. Averting your face will also block the technology. This means that you'll be able to try to resist unlocking your phone.

However, a persistent law enforcement agent who holds your iPhone X in your face for an extended period of time, or who surprises you with it, is likely to be able to catch an unguarded moment and be able to unlock your phone.

That could be a good thing or could be a bad thing, depending on where you sit on the personal privacy versus public safety debate. forbes.com

Report: Walmart reorganizing U.S. store operations
Walmart is simplifying its U.S. business as it looks to respond more quickly to the accelerating pace of change in the retail industry.The discounter is consolidating its six divisional groups into four and its 44 U.S. regional groups to 36, reported Bloomberg.

"Our last field restructure was several years ago and our business has changed over that time," spokesman Kory Lundberg said in a statement to Bloomberg. "The structure we are putting in place will help improve communication and execution, streamline decision-making and help us accelerate our pace of change." chainstoreage.com

Behind-The-Scenes Pics Show How Disney World Prepared For Hurricane Irma

Retailers step in with donations in wake of Hurricane Irma

After Irma, Florida prepares for days - and maybe weeks - without power

U.S. job openings hit record high, nearly 6.2M; 625K in retail

Target bumps up holiday hiring by 40% this year

Neiman Marcus closing 25% of off-price 'Last Call' stores

Apple touts new 'Town Square' retail store concept
---
Increasing Value For You

Help Us Reinvent & Evolve
Increasing Your Value & Experience
Take the Survey Today!

1. How much time do you spend reading the Daily each week?
2. Do you normally read the Daily on your desktop or mobile device?
3. How would you rate the Daily's "readability" from your phone on a scale of 1-10?
4. Which sections/columns do you find the most useful?
5. What type of content would you like to see more of?
6. Do you find the website - www.d-ddaily.net - helpful or have any suggestions on how we can improve it?
7. How would you improve the Daily?
8. Any additional comments?

Click Here - Help Us Increase the Value for YOU!
---
All the News - One Place - One Source - One Time
The D&D Daily respects your time
and doesn't filter retail's reality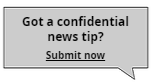 ---
Spotlight on Agilence
Agilence Receives Enterprise-Ready Rating from the Skyhigh CloudTrust Program
Agilence customers benefit from exceptional customer support and data analytics platform with top ranking security capabilities
MOUNT LAUREL, NJ – September 13, 2017 – Agilence, Inc., the leader in cloud-based data analytics for store operations and loss prevention, today announced that it has been awarded the Skyhigh CloudTrust rating of enterprise-ready for its data analytics platform. This Enterprise-Ready rating meets the most stringent requirements for data protection, identity verification, service security, business practices and legal protection.

"Agilence is thrilled to be awarded the prestigious Skyhigh Enterprise-Ready rating," said Jeff Freedman, Vice President of Technology for Agilence. "It's great to see third-party recognition of our application, infrastructure-level security controls, and stringent internal processes. We've always been committed to providing world-class security to our customers, and this Skyhigh CloudTrust rating is a testament to that."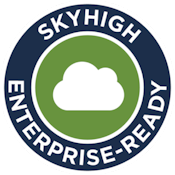 Skyhigh identifies and classifies thousands of cloud services and provides an objective and detailed evaluation of the enterprise-readiness of each cloud service based on a detailed set of criteria developed in conjunction with the Cloud Security Alliance (CSA). The evaluation spans five categories:

● Data attributes
● User and device attributes
● Service attributes
● Business attributes
● Legal attributes

"Companies seek enterprise-ready solutions such as Agilence, but vetting the capabilities and policies of a provider consumes a great deal of time and resources," said Kamal Shah, Vice President of Products and Marketing at Skyhigh Networks. "The Skyhigh CloudTrust Rating shortens the evaluation process from weeks to hours by offering an objective, holistic assessment of a service provider's security capabilities and enterprise readiness."

---

---

Retailers Cite Equifax as Need for Uniform Data Breach Law
The National Retail Federation and other industry associations are telling Congress that any new federal law on data breach notification should apply to all industries that handle consumer data, citing the recent breach at the Equifax credit reporting agency.

"The fact is that hackers do not discriminate as to the type of business they attack," NRF and the other groups said in a letter to House and Senate leadership of both parties. "Every industry sector – whether consumer-facing or business-to-business – faces data security threats that may put consumer data at risk."

"To protect customers and ensure effective public policy, Congress should ensure that any federal breach notification law applies to all affected sectors and leaves no holes in our system for some industries that criminals can exploit," the letter said.

The letter was signed by NRF, NRF's National Council of Chain Restaurants, and associations representing convenience stores, truck stops, gasoline stations, grocers, real estate agents, franchises and the travel industry. nrf.com

Background Checks Compromised by Massive Equifax Breach
Over Half of Americans' Records Are in Criminal Databases
Yes, there will be some tax and banking fraud as a result of the gargantuan data breach at Equifax. The biggest impact, however, will be felt by enterprises that rely on credit reporting bureaus to verify the identity of people they are doing business with.

Think employment verification, social services verification, and other forms of identity verification that rely on credit reports. These services depend on the idea that only the individual knows all the details used to verify identity, but that assumption requires ignoring the sheer amount of personally identifiable information (PII) that has been exposed over the past few years. Among the Office of Personnel Management, Anthem, and scores of other data breaches at universities, retailers, enterprises, and healthcare organizations over the last two years, a lot of PII is available for criminals to use.

If criminals have all the information they need to pass identity verification checks, what good is this authentication system?

Security and fraud experts like Gartner analyst Avivah Litan have been warning organizations to stop relying on static personal data for identity verification in favor of dynamic identity data for a while now. For example, Threatmetrix uses crowdsourcing and machine learning to establish the user's identity based on the user's dynamic behavior and attributes.

"Based on conversations with Gartner clients, including tax authorities, my estimate is that over half of Americans have already had their identities compromised before this latest hack, and their records are already resident in criminal databases," Litan said. csoonline.com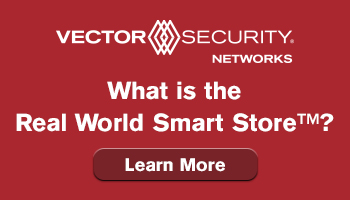 ---
Canadian Push
Sponsored by Vector Security Network

Manuel Parreira to receive Lifetime Achievement Award at RCC's Loss Prevention Conference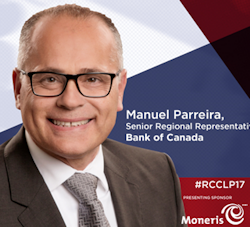 Manuel Parreira a 37 year veteran of the financial services Loss Prevention industry, is a leading authority in currency and anti-counterfeiting of Canadian bank notes. He is especially recognized for his work with financial, retail, law enforcement and government stakeholders.

Manuel was appointed Regional Director for the Bank of Canada's Ontario Regional Office in July 2007 and currently promotes the Bank across Ontario and delivers its products and services to key stakeholders.

The award will be presented to Mr. Parreira during Retail Council of Canada's Loss Prevention Conference on September 19, 2017 in Toronto. Several hundred loss prevention professionals are expected to attend the special ceremony.

Click here to register and view the finalized conference agenda
Thinking like thieves to protect against retail loss
Retail's dark side is being exposed at Retail Council of Canada's (RCC) Loss Prevention Conference on September 19, 2017 in Toronto. 26 leading loss prevention professionals will present at the day-long event, including:

• Toronto Police - Chief Saunders;
• Canada Post - Rita Estwick;
• Walmart - Maria Kouryleva:
• Loblaw - Ron Kornblum;
• Moneris - Patrick Brophy;
• Rexall - Andy Buchanan

As the only loss prevention conference developed by loss prevention experts specifically for retailers, the agenda will offer highly relevant insights and actionable solutions to help retailers protect their companies.

The full agenda can be viewed at http://www.rcclpconference.ca/content/agenda

Canada's online retailers are growing faster than you think
Sales up more than 40% in 2017
Web sales by Canadian retailers are on pace to grow 42% in 2017, Internet Retailer estimates, based on figures released by Statistics Canada for the January-May period. That's a rate three times greater than the e-retail sales growth rate in Canada when factoring in all online retailers active in the market, regardless of where they are headquartered. Nine of the 10 largest online retailers active in Canada are based in the United States, led by Amazon.com Inc., No. 1 in the Internet Retailer 2017 Top 500.

While web sales in Canada are projected to continue growing overall, U.S. retailers and others will see their share of the Canadian market shrink. In the newly published research report, "The Canada 100," Internet Retailer estimates Canadian consumers this year will spend 43.9% of their digital dollars with online retailers based in Canada, up from 35.2% in 2016.

The shift among Canadian consumers to shop more with e-retailers based in Canada is reflected in growth many online retailers ranked in the Canada 100 say they are experiencing. digitalcommerce360.com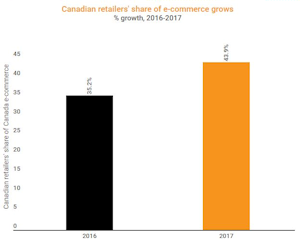 No Retail Crisis for Dollarama as Sales Soar
Growing Faster Than U.S. Dollar-Store Chains
Canada's largest dollar-store chain posted earnings that topped analysts' estimates last quarter and raised its gross-margin forecast for the year. While the Montreal-based company added 17 net new locations, part of the boost came from a 6.1 percent increase in comparable-store sales.

Dollarama is growing faster than U.S. dollar-store chains, helped by a Canadian market that's less saturated than its southern neighbor and an longstanding policy to stay away from fresh food. bloomberg.com

Hudson's Bay opens first store in Netherlands - first HBC location outside of Canada

Advocate 'cautiously optimistic' Surrey will ban retail animal sales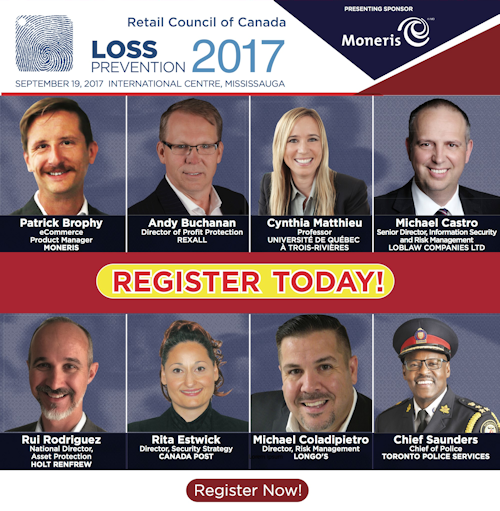 Edmonton, AB: Police shoot and kill suspect in McDonald's parking lot
The Alberta Serious Incident Response Team (ASIRT) is investigating the death of a man who was shot and killed in an altercation with police at the Westmount Shopping Centre on Saturday night. Edmonton police attempted to arrest a 29-year-old man wanted on outstanding warrants in the parking lot.

The man, trying to leave the scene, hit a police vehicle while officers attempted to box the suspect vehicle in. Shortly after, a confrontation took place between the man and police and the officers fired their weapons, killing the man, the news release said.

The McDonald's parking lot was cordoned off, as were the southbound lanes of Groat Road north of 111th Avenue. Police were at the scene Sunday morning, with vehicles still taped off while they continue to investigate. cbc.ca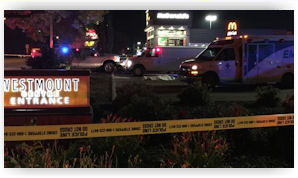 Montreal, QC: Jury in store clerk murder trial shown chilling photos of crime scene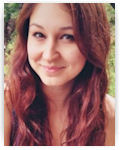 The jury at the first-degree murder trial of Randy Tshilumba, the 21-year-old man accused of fatally stabbing a grocery store clerk in front of horrified customers, was shown chilling photos of the crime scene Monday.

Clemence Beaulieu-Patry, 20, was killed while working in the clothing department of the Maxi store on Papineau Avenue at Cremazie Boulevard in Montreal's Saint-Michel district on April 10, 2016.

In some of those photos, Beaulieu-Patry's body, draped in a red and yellow blanket, can be seen on the floor of the store. Other photos show children's clothing displays in the area specked with what appear to be drops of blood. There also appeared to be bloody hand prints on some store shelves, cash registers and door frames. cbc.ca

Scarborough, ON: 2 men wounded in late night strip mall shooting

Thunder Bay, ON: 23-year-old man arrested over north-side robberies

Man threatens to kill security guard after shoplifting incident; Walmart security was trying to apprehend a man for shoplifting

Brockville police seek suspect who allegedly pulled knife at store

Guelph, ON: Stolen pickup used in smash-and-grab theft of ATM

Sephora thief hits Oakville Place Mall again
Robberies and Burglaries
• Bridgeview Grocery - Halifax, NS - Burglary/Smash & Grab
• Mac's - Windsor, ON - Armed Robbery
• Needs Convenience - St. John's, NL - Armed Robbery

---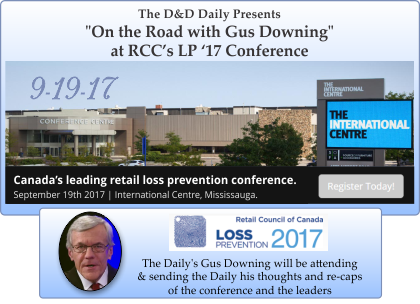 ---

---

Developing Technology's Impact on Emergency Preparedness
Tony Caccioppoli, VP Corp AP, HBC
Pat McEvoy, Sr Dir of AP Admin, HBC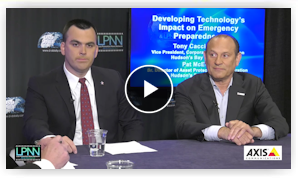 With more violent incidents, civil protests, robberies, and disruptive weather than ever before, emergency preparedness has never been more critical for retailers. Tony Caccioppoli, Vice President, Corporate Asset Protection, and Pat McEvoy, Sr. Director of Asset Protection Administration, for Hudson's Bay Company, discuss how technology is playing a vital role in helping retailers with crisis management programs, driving more proactive and real-time responses to help keep stores, associates, and customers safe.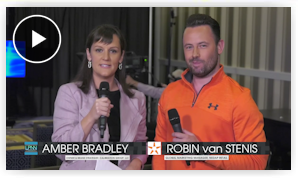 During his first trip to the U.S., Robin van Stenis, Global Marketing Manager for Nedap Retail, based in the Netherlands, shares his first impressions of the country with LPNN's international ambassador Amber Bradley. Learn about Nedap's global footprint and the "future-proofing" solutions they're bringing to the U.S.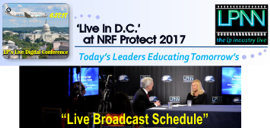 Coming Sept. 14/15...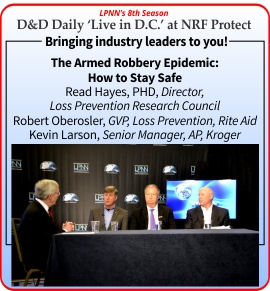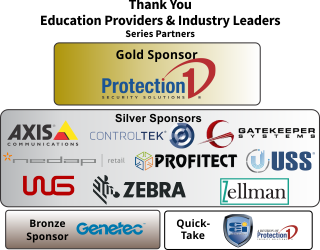 Solution Providers, have a video or commercial you want to publish? Contact us.
---

---

---
e-commerce
Sponsored by The Zellman Group

To sell or not to sell: vendors are wary of online reputations, study suggests
A new study of online retailers using a major e-commerce website as a third party platform suggests they place little trust in consumers' transaction histories.

The study, "To Sell or not to Sell" published in Information Systems Journal and based on a survey of 443 sellers on the Chinese cross border website DHgate.com, challenges the view that information asymmetry in online transactions generally favours sellers.

The authors, from four universities, (King's College, London, Hohai Business School, Kent State and Alabama universities), quote previous studies showing that online buyers tend to trust sellers on the basis of feedback mechanisms provided by third party platforms (and other factors) whereas sellers are less trusting of these sources.

Sellers' lack of trust is put down to the fact that they often experience chargebacks with customers whose online reputations appeared to be sound.

The implications of this and their other findings, the researchers suggest, is that the current regulatory framework for e-commerce in most jurisdictions is unfair to sellers.

Commenting on the results, one of the co-authors, Professor Stuart Barnes of Kings' Business School said:

"With vast numbers of small and medium enterprises selling products and services online to buyers all over the world, chargeback fraud has become a massive problem in global e-commerce. Billions of dollars are lost every year, yet existing research has focused on the notion that buyers are subject to opportunistic sellers." retailrisk.com

Online retailers let customers try clothes, toys before you buy

Wayfair launches online retailer Perigold for luxury home decor

Amazon rings up $500,000 in grocery sales in one week following Whole Foods Market deal

"Fraud is not a person - it is a dynamic grouping of statistics that deviate from the norm."
Stuart B. Levine, CFI, CFCI
CEO, The Zellman Group & Zelligent
---
ORC News
Sponsored by NEDAP Retail

Port Orange, FL: Smash & Grab Hurricane Burglary suspect charged in $145,000 theft from Sunglass World
Harold Hall, 34, was charged with burglary, grand theft over $100,000, possession of burglary tools, resisting without violence and criminal mischief with enhanced penalties due to a state of emergency. Hall was seen in The Pavilion store through a security system. A store manager saw Hall breaking glass cases while inside the Sunglass World with a hammer and looting the business just after midnight Sunday. The business owner then called 9-1-1. "Despite Hurricane Irma's effect being felt in Port Orange, police responded to the crime in progress," said Port Orange police. Police arrived to find the front glass door smashed in and heard Hall breaking glass cases inside the store. A police dog was then brought and orders given to Hall but he took off running, getting out through a back door but was caught by officers after a brief foot chase. Police found a hammer, a flashlight and several duffel bags that contained about $145,000 worth of sunglasses. news-journalonline.com

Toledo, OH: Ohio State Highway Patrol recover nearly $10,000 in stolen merchandise
According to the OSHP, troopers stopped an Explorer on I-280 for speeding on September 3. During the stop, the troopers say they smelled marijuana and searched the car. The ensuing search found nearly 400 articles of clothing worth about $10,000, a device to remove security tags, a large magnet and a small amount of marijuana. Troopers arrested both driver 39-year-old Shamica Swanson and her passenger, 35-year-old Tory Mills, both from Cleveland. The pair were charged with receiving stolen property and possession of criminal tools. wtol.com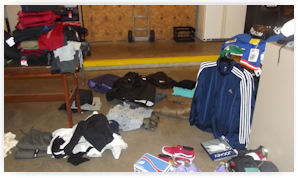 etroit Lake, MN: Couple caught posing for Security Camera as they Shoplift
Detroit Lakes police posted on its Facebook page Monday six security camera photos showing a man and woman shopping in the nail care section of what appears to be Walmart. After realizing they were on camera, the two then began to pose — multiple times. In one photo, the man is seen pointing directly into the camera. In another, the man is seen with his arm around the woman and she smiles while clinging to a large purse. twincities.com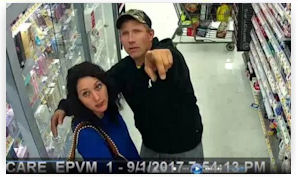 Temecula, CA: Police arrest 1 of 2 suspects in Cellphone Crime Spree across Southwest Riverside County

Knox County, TN: Two men arrested in a series of felony Guitar thefts

Jersey City, NJ: Man busted with Rogaine, Nicoderm after Target robbery

Update - Collinsville, IL: Man called Walmart cashier, ordered up a $9,000 theft of prepaid Visa cards



---

---
Retail Crime News

Shootings & Deaths
Anchorage, AK: Three men dead in shooting at Gold & Silver shop
Three men were shot to death Tuesday morning at The Bullion Brothers shop, a gold and silver dealer in Spenard, Anchorage police say. The identities of the victims and the man in custody had not been released as of Tuesday afternoon. Police said late Tuesday morning they had the alleged shooter in custody. adn.com
---
Robberies & Thefts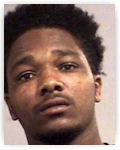 Louisville, KY: Snatch & Grab Robbery suspect arrested
Keevon Meriwether, 22, was taken into custody Sept. 9 by Louisville Metro Police on two counts of robbery 2nd degree. Arrest warrants say Meriwether grabbed $65 from the cash register at the Walgreen's (Dixie Highway) on July 29, $274 from Walgreen's (Baxter Ave.) on Aug. 7 and an unspecified amount of cash from the CVS (S. Third St). on Sept. 8. In each case, Meriwether would bring items to the register for purchase, but grab the cash once the register drawer was open. Each of the thefts was recorded on the store video surveillance system. wave3.com

Santa Barbara, CA: 4 arrested in connection to string of Pharmacy Burglaries
Four men from Long Beach were arrested Tuesday in connection to three pharmacy burglaries that occurred in Santa Barbara and Ventura Counties. keyt.com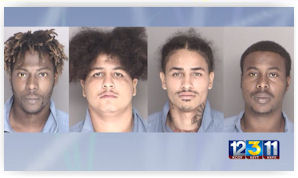 Salem, MA: Stolen robot vacuum used as a weapon could land man in prison
A man with a lengthy criminal record is back in trouble with the law after a high-end shoplifting spree that took a violent turn last January. David P. Nardella, now faces an armed robbery charge after police say he turned one of the robotic vacuum cleaners he stole from Target into a weapon by swinging it at a store employee. salemnews.com

Chicago, IL: Two Clerks fight back as Armed Robber's weapon falls apart

Las Vegas, NV: 4 charged in connection with $200,000 Armored Car Robberies in Southern Nevada

Rainbow City, AL: Police seek Loomis employee in $3,000 cash theft

Gun store thefts spike in Chicago area

2 women robbed at gunpoint in CVS parking lot near Saint Louis University

Lake Forest, IL: Suspects in Verizon Robbery try to hide in police station lobby

Jared in the Parks at Arlington, Arlington TX reported a Credit Card Fraud on 9/11, no merchandise loss

Piercing Pagoda in the St. Claire Square, Fairview Heights, IL reported a Grab & Run on 9/12, item valued at $1,399
---
Sentencings
Chantilly, VA: Two sentenced to five years for stealing 35 guns from gun store
---
Credit Card Fraud
Wenatchee, WA: ID Theft ring yields 5 arrests, suspects from California
A total of 5 people from California are jailed for identity theft and related charges after the investigation of a fraud and theft ring yielded three additional arrests last week. The suspected fraud ring is accused of stealing mail, creating false credit card accounts and possessing stolen property. There could be about 120 victims in the Wenatchee area. The theft ring came to the attention of authorities last month when the first suspect was arrested August 20th after trying to return stolen goods at Wenatchee Valley Mall. wenatcheeworld.com
---

---
Home of the Industry's Original
On the Move




Jacqueline Schloss named National Task Force Investigator for TJ Maxx
Submit Your New Hires/Promotions
or New Position
See all the Industry Movement
---

Submit Your Group LP Selfie Today!
---
Featured Job Listings
Sponsored by NuTech National
Feature Your Job Here For 30 Days -
70% Aren't On the Boards

Featured Job Spotlights
---


Senior Manager, Asset Protection Operations
Kent, WA
Senior Manager, Asset Protection Operations responsibilities include developing and implementing Asset Protection strategies and theft prevention, directing investigations and security programs across headquarters, ecommerce and retail REI locations. Additionally, this role oversees all support functions for the broader AP team across the co-op....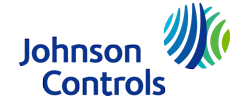 General Manager North America, Retail Loss Prevention
Location Flexible Major City (Atlanta, Chicago, Boca Raton, Dallas etc)
Reporting to the VP & GM Global Loss Prevention, Tyco Retail Solutions the North America leader requires a strategic perspective and capabilities around articulating and driving the vision and value proposition for the $400 million NA team...



Project Manager
Chanhassen, MN
The Project Manager is responsible for managing all installations in their region or assigned accounts. This includes initiation, planning, implementation, and project close out. The position is responsible for executing projects according to strict deadlines and within budget...


Vice President Loss Prevention & Safety
Denton, TX
The Vice President is responsible for the strategic planning and execution of the company's Loss Prevention and Safety Program. The VP will work closely with the other Company teams such as Store Operations, Distribution, Finance, Legal, Risk Management and Human Resources to ensure company assets including cash, inventory and people are safeguarded...


Vice President of Security
Atlanta, GA
Develops and oversees security programs, crime awareness and prevention programs and counter terrorism assessments for AmericasMart Atlanta facilities...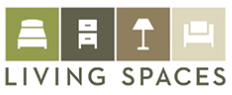 Director of Loss Prevention
La Mirada, CA
The Director of Loss Prevention is responsible for developing, implementing and executing asset protection programs for Living Spaces. The Director of Loss Prevention will direct LP compliance and merchandise protection programs as it relates to Risk Management...


Director Loss Prevention
Louisville, KY
Duties Critical to Success
● Management of the loss prevention department
● Partner with HR to coordinate or conduct internal investigations of problems such as employee theft and violations of corporate loss prevention policies...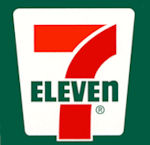 Director Data & Analytics
Irving, TX
Stands up a new Data & Analytics capability for 7-Eleven's IT organization and mobilizes a data management team. Stewards 7-Eleven's data asset for the organization...



Director, Retail Loss Prevention and Safety
Boca Raton, FL
The Director, Retail Loss Prevention and Safety is responsible for developing and directing pro-active shrink reduction initiatives, asset protection strategies and accident prevention practices for all Retail Stores...



Director of Information Security
Kansas City, MO
The Director of Information Security reports to the Vice President of Information Security and is responsible for working within Hallmark implementing and managing security policies, processes, and standards to establish acceptable levels of risk, and proactively reduce the potential for security incidents...



Loss Prevention Director
St. Louis, MO
Responsible for the investigation and detection of coworker and vendor activity that would cause a loss to Company assets and assists in implementing and maintaining awareness programs or audits relating to shortage, theft prevention, inventory control and safety...



Regional Asset Protection Manager - Southwest/Western US
Phoenix, AZ
The Regional Asset Protection Manager is responsible for the management of the Asset Protection function to a group of the 1,200 campus stores Follett operates. The RAPM guides the implementation and training of Asset Protection programs, enforcement of policies and procedures, auditing, investigations and directing of shrink reduction efforts...




Manager, Physical Corporate Security


Jacksonville, FL
The Manager, Corporate Security will oversee all aspects of the company's physical security strategy for retail stores, warehouses, and store support center and field offices. This includes responsibility for the capital expense and repair budgets, developing written specifications, layout and design for all systems and to ensure all installations and repairs are made to SEG standards...


Featured Jobs
---
• Barnes & Noble - Director, Shortage Control Operations, New York, NY
• Carter's - Sr. Director, Information Security Services, Atlanta, GA
• REI - Director Information Security and Data Privacy, Bellevue, WA
• Home Depot - Sr. Manager-AP Forensics & BI, Atlanta, GA
• L brands - Director, Emergency Operations Center, Columbus, OH
• Goodwill Easter Seals - Director, Asset Protection, St. Paul, MN
• FleetPride - Director EHS & Loss Prevention, Las Colinas, TX
• Weis Markets - Organized Retail Theft Investigator, United States - Various Locations
• Walgreens - Manager, Investigations & Internal Audit, Deerfield, IL
• Sears Hometown & Outlet - LP Investigation Systems Manager, Hoffman Estates, IL
• Sears Hometown & Outlet - Corporate LP Manager, Hoffman Estates, IL
• Ross Stores - Director, Loss Prevention Initiatives, Dublin, CA
• Wireless Vision - Director of Loss Prevention, Greater Detroit Area
• Verizon Wireless - Compliance Manager - Risk Management, Basking Ridge, NJ

---

---
Daily Jobs
Appearing One Day Only
View our Internet Jobs Archives here


Sponsor this section of the Daily
---

---
Your Career
Sponsored by Wilson Safe Company

Increase Your Productivity With Simple Tips

Why Silence May Yield More Productivity Than You Think We all love to maximize downtime by keeping productive, but how often do we seek time doing nothing? Through filling every moment with tasks, you could be missing out on a key ingredient for productivity. Silence is golden

3 Ways to Become More Productive Today
We all have days where it's hard to focus on our tasks, and put in solid work. When there are other things on your mind, it can affect your productivity greatly, so use these tips to keep your concentration on work. Live in the present

For Greater Productivity, Treat Your Energy Like Your Bank Account Nobody is born with unlimited amounts of energy, just like we're not given unlimited amounts of money. Treat your energy like a bank account, balance "spending" with energy surplus, and you won't be drained.

Science Says Change How You Use This Word to Increase Productivity A word has the power to influence your brain. Optimism has the ability to help lead to success, so through using positive words in your day-to-day language, you can ease the difficulty of doing them. "Action" not "Task"


---

---
Tip of the Day
Sponsored by Vector Security Networks

Sometimes it's not what you say that's important as much as it's what they feel six months after the conversation. Being a good wordsmith is a skill, but ensuring that what you say leaves the right impression long term is a true art and one that is only reached by reflection and intention.

Just a Thought,
Gus



(content subject to approval)
---
---
Upcoming Events
---
Recruiting?
Get your job e-mailed to everyone... everyday
Post on our Featured Jobs Board!
---
Reach your target audience in 2017 every day!
Request our 2017 Media Kit
---
Is our daily news ending up in your spam folder?
Please make sure to add d-ddaily@downing-downing.com to your contact list, address book, trusted sender list, and/or company whitelist to ensure you receive our newsletter.
Want to know how? Read Here


36615 Vine Street, Suite 103
Willoughby, OH 44094
440.942.0671
copyright 2009-2019
all rights reserved globally