The D&D Daily Mobile Edition
September 15,

2014



The LP Industry's #1 News Source - Informing, Educating and Instilling a sense of community


Spotlight on Leadership

IAI and Vector Security Recognize Remarkable Women in Loss Prevention: Carmen DuBose

Carmen DuBose, CFI, LPC
Regional Vice President of Loss Prevention
Hibbett Sports
Her Journey
Carmen DuBose initially describes herself as "Homegrown Hibbett!" This is an endearing term used at Hibbett Sports for associates with outstanding tenure at the organization. Carmen has been with Hibbett for almost 15 years. According to Carmen, there has been valuable benefit to staying in one environment. "Loyalty is an important quality to me," she said. "I've been loyal to Hibbett and Hibbett has been loyal to me. I was extremely lucky to find the right company for me right out of college."

"I've been on both sides of the business: operations and loss prevention. From a career standpoint, that's been beneficial because I know the company's in's and out's and that helps me to be a better decision-maker."

Carmen's current role includes responsibility for overall protection of the company's assets including people, profitability, and brand. She started with Hibbett as a part-time sales associate and quickly worked her way up to store manager, managing three different retail locations.

"The last store I ran was one of the highest shrinkage stores in the company before I became manager," said Carmen. "This was the first time in my retail career where I became heavily involved in the Loss Prevention side of the job and decided that this was what I wanted my career path to be." She then started as a Regional Loss Prevention Manager covering up to 70 stores across 10 states. Navigating through the ranks, Carmen achieved Director of Loss Prevention in 2008, supervising seven Regional LPMs. She then became Regional Vice President of Loss Prevention in February 2014 and currently supervises 11 RLPMs covering 500 stores, a Loss Prevention Analyst, and a Corporate Office LP Associate.

Read the rest of Carmen's story in this special edition of the CFInsider.

"The best part of my job is training and developing my team," said Carmen.
"Seeing a new Regional Loss Prevention Manager reach his or her goals makes my job rewarding."

The International Association of Interviewers (IAI) teamed up with Vector Security to recognize remarkable women in loss prevention through a special edition of the CFInsider, a publication of IAI. The group selected individuals who are well-rounded, tenured in their profession, value continuing education and are all-around excellent leaders in their organizations as well as the overall loss prevention field.

IAI based its selections on the key principles of IAI, then narrowed the list based upon these criteria: Industry Commitment, Dedication to Learning, Leadership Qualities, and Career Journey.

IAI will continue to recognize and honor remarkable women in the LP field each year by devoting a special edition of the CFInsider to them, as well as columns in their regular publication and dedicated space on their website, www.certifiedinterviewer.com.

News Brief
Sponsored by WG Security Products, Inc.
Cost of Retail Fraud Jumps 10% Over 2013
Every $100 of Fraud Costs Merchants $308 - Up from $279 in 2013, according to study LexisNexis Risk Solutions released today its sixth annual True Cost of Fraud study, which reveals that fraud is eating deeper into retailers' revenues. Merchants lost 0.68% of revenue to fraud in 2014 in comparison to 0.51% in 2013. Losses are on the rise as fraudsters dramatically increased their efforts, often overwhelming merchants. Another driver causing the cost of fraud to rise to $308 (2014) from $279 (2013), a 10 percent increase, is retailers' forays into the mobile channel, which is now a must-have tool to reach and engage customers. As the mobile channel grows, fraud is growing right along with it. This year's study results indicate that mobile channel fraud costs merchants $334 for every $100 of fraud loss. Many of the tools designed to stop fraud in the eCommerce channel aren't always as effective in the mobile space. The study also indicates that large eCommerce merchants are among the most at risk of fraud compared to other types of merchants. Even though their general fraud awareness and use of existing fraud solutions is high compared to all merchant categories, large eCommerce companies have reduced the number of fraud solutions that they use. To see the full study, click here. (Source businesswire.com)

Home Depot Upped Defenses, But Hacker Moved Faster - Retailer Culture of Preparation and Testing No Match for Stealthy Data Thieves In the weeks after a massive data theft at Target Corp. became public in December, senior executives at Home Depot Inc. assembled a task force at their headquarters in Atlanta to draw up a plan to avoid becoming a victim of a similar attack. By January, the group had produced recommendations that included new technology to fully encrypt payment card data at the chain's 2,200 U.S. and Canadian stores. But it wasn't until April - after months of testing - that Home Depot signed a more than $7 million contract with a data security provider to begin the work. By then, the hackers might already have cracked the fourth-largest retailer's payment systems. And by early September, when the company says it became aware it was hacked, the encryption system had only been rolled out to a quarter of its stores. Retailers have embraced the Internet, but haven't fully come to grips with its speed or sense of urgency. Hackers move quickly to exploit flaws - unlike the decision-making and drawn-out testing procedures that corporations use when making big changes to store systems. That difference can leave retailers hopelessly behind their new adversaries. (Source wsj.com)

Saks Says No Breach of Systems in Credit-Theft Scheme Saks Fifth Avenue said Friday that its network and systems weren't compromised when six employees at its Fifth Avenue flagship allegedly stole customers' credit-card information and used it to purchase more than $400,000 worth of shoes, handbags and other merchandise. "All customers have been notified, and their accounts have been restored," Saks said. "The incident involved several retailers, and there was no compromise to the security of Saks Fifth Avenue's networks or systems." As we reported in our ORC column in the Daily last Thursday, the six employees were arrested after using the credit-card information of 22 Saks customers to make purchases, beginning in mid-May and stretching until Sept 5. The amounts charged ranged from more than $1,000 to, on Aug. 29, a charge of more than $44,000 that included over 90 transactions. On several occasions, the complaint said, the suspects, who haven't yet been charged, returned to the store merchandise purchased under the fraudulent scheme and had amounts credited to the stolen accounts. (Source wwd.com)

Survey shows most organizations unable to keep up with state-sponsored cyberattacks As foreign state-sponsored attackers turn up the heat on corporate targets, security operations staffers are losing confidence in their ability to stave off these threats. New survey results released this week showed that confidence levels among IT security professionals has slipped this year, with fewer than half of them feeling sure they can keep up with new and emerging threats. The study found that 59% of respondents believe their organizations are likely to be the target of a state-sponsored attack sometime in the next six months. (Source darkreading.com)

Don't be the 'Chief Scapegoat Officer' - How a good CSO confronts news of a data breach Breaches are inevitable, but those tasked with detecting and responding to them say there are ways to avoid becoming the "Chief Scapegoat Officer." What goes through the mind of a CSO/CISO upon being told by his or her team that their organization has been breached? This is not an idle or theoretical question. It seems that almost every day brings news of yet another breach of a high-profile organization, with the potential number of consumer victims running into the tens of millions, and the costs to the company running into hundreds of millions, or even billions when the long-term cost of brand damage is included. So it makes sense that C-level executives with "Security" as part of their title would be the ones facing questions about how it happened and what to do about it, not to mention accountability for it. (Source csoonline.com)

9/11 Terrorism Insurance Law Set to Expire - Could expose retailers financially In the wake of the 9/11 terrorist attacks, it became next-to-impossible for retailers, shopping malls and other businesses to obtain insurance to protect their buildings against terrorist attacks. That's why the Terrorism Risk Insurance Act was passed by Congress and signed into law by then-President George W. Bush in 2002. With the law now set to expire at the end of this year, the NRF and other business groups told Congress in a letter this week that the program is still needed. (Source nrf.com)

Security measures behind the iPhone's new Apple Pay The adoption of Apple's new mobile payment system depends on retailers installing terminals with new technology, and consumers finding it easier to pay with a smartphone than with plastic or cash. Users can either transfer their iTunes credit card details to Apple Pay or they can take a photograph of their card in order to add a credit card to Apple Pay. After verifying a credit or debit card with the issuing bank, the card is active in Apple Pay. However, Apple says, the payment information is not stored on the phone. Rather, a 16-digit device identification number is combined with a one-time payment number with a dynamic security code for each payment. The consumer's identity is verified using the Touch ID biometric fingerprint scanner. The results, hopes Apple, is a secure way to pay with a smartphone in stores. (Source internetretailer.com)

Urban Outfitters Criticized for Blood-Stained Kent State Sweatshirt Kent State University, the site of a shooting in 1970 that killed four students, criticized Urban Outfitters Inc. for selling a sweatshirt with its college logo and what appears to be splattered blood. "We take great offense to a company using our pain for their publicity and profit," the Ohio university said in a statement online. "This item is beyond poor taste and trivializes a loss of life that still hurts the Kent State community today." Urban Outfitters, a retail chain with a history of stocking controversial items, sold the one-of-a kind item for $129 on its website as part of an assortment of vintage clothing. (Source bloomberg.com)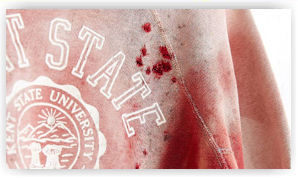 9 in 10 retail leaders want more influence over IT decisions and budgets

Macy's, Bloomingdale's to help launch Apple Pay in new Omnichannel Strategy

"Gawkers, Stalkers, Talkers and Rockers" - the 4 types of retail associates

Target CEO: "We need to be cool again."

DSW opening 4 new stores this week
Last week's most popular news article --
Home Depot Data Breach Could Be the Largest Yet - Could reach 60 million credit card numbers - 50% higher than Target The retailer said the exact number of customers affected was still not clear. But a person briefed on the investigation said the total number of credit card numbers stolen at Home Depot could top 60 million. By comparison, the breach last year at Target, the largest known attack to date, affected 40 million cardholders. Security experts believe that the same group of criminals in Eastern Europe is behind the attacks. Buried in the malware used in the Home Depot attack were links to websites that reference the United States role in the conflict in Ukraine. (Source nytimes.com)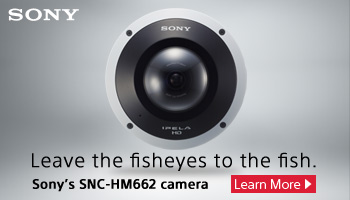 All the news - One place - One Source - One Time
The D&D Daily respects your time
& doesn't filter retail's reality
Report Your News!
(content subject to approval)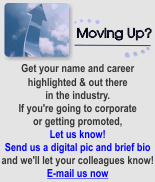 Instakey Security Systems' newest
Loss Prevention Qualified employees

"Making KeyControl Simple!"
LP Qualified (LPQ) is a certification that was designed to be a benchmark education for loss prevention professionals, driven by the Loss Prevention Foundation. Instakey looks forward to next year when more personnel will be testing for their LPQ Certifications and others will be moving on to their Loss Prevention Certification credential!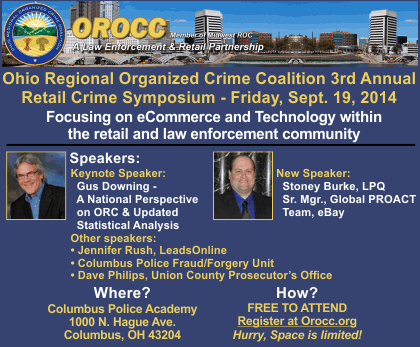 Loss Prevention News Network

"Live in Ft. Lauderdale at the NRF Show 2014"
Cyber Security's Increasing Impact on Retail & the Role of Loss Prevention
Tom Litchford
Tom Litchford, VP, Retail Technologies for the NRF, joins LPNN to talk about the growing threat of cyber security in retail and how it has forced traditional LP programs to rethink its relationship with IT security. With our world becoming increasingly interconnected and data breaches seemingly imminent, omni-channel retailing introduces new levels of risk and unprecedented challenges for the LP industry. A subject matter expert in retail technologies, Tom tells us why the future LP executive must be more IT driven than ever before.
NEXT UP - Coming Sept. 19
A National Update - Building Partnerships with Public Law Enforcement
The Increasing ORC Associations - Will there ever be a National effort?
Organized Retail Crime Roundtable
LPNN Quick Take #16
In this LPNN Quick Take, Ed Wolfe, WG Security Products, Joe LaRocca and Jim Ostojic, Sergeant, Polk County Sheriff's Office, discuss Jim's upcoming LPNN session, the talk he gave at the NRF LP Conference and the work he is doing around the country fighting ORC. He also shares with viewers how the Sheriff supports their department's work in fighting ORC. Ed also shares his advice on encouraging partnerships between law enforcement and retailers and the role of service providers.




Joan Manson

Sponsored By:



Bass Security



Sponsored By:



Keith White & Michael Nelson

Sponsored By:


Dan Faketty and Professor Bob Hanson

Sponsored By:


The NRF's LP Legislative Committee, a National Update





Jeff Fulmer & Jon Gold


Sponsored By:


Preparing - Training - Responding to the Active Shooter





Rich Mellor


Sponsored By:


Click here for upcoming episodes

Solution Providers, have a video or commercial you want to publish? Contact us.

e-commerce

Sponsored by The Zellman Group
MasterCard Digital Enablement Service (MDES): Making Digital Payments Happen The convergence of physical and digital commerce is not in the future, it's happening now. Connected devices such as the iPhone 6 and iPhone 6 Plus and wearables such as the Apple Watch are blurring those lines as they play an increasingly prominent role in all aspects of our daily lives. This shift of every device becoming a shopping device is the biggest change we've seen in payments since the introduction of plastic, and yesterday's news is a defining moment in the industry's evolution. Given this changing landscape, over the past two years, we've focused on developing a secure platform to enable consumers to use their cards when, where and how they want. We've come up with a solution that supports the new digital ecosystem we live in today, called the MasterCard Digital Enablement Service – also known as "MDES". Here's what you need to know about MDES and the technology pioneered to enable secure transactions. (Source mastercard.com)

Retail Breaches Could Spur Channel Business, Modernized Payment Systems The retail industry, reeling from a litany of recent credit card breaches, could finally get a long-awaited injection of data protection technology, creating opportunities for solution providers that specialize in data security, compliance assessments and modern payment terminal deployments. Target, Home Depot and other large retailers will be among the first to roll out terminals that support chip-and-PIN cards, but the technology alone doesn't provide the data security benefits, say solution providers. Newly manufactured, encrypted payment terminals would provide the greatest benefit in reducing fraud and help ease the barrage of data breaches, said Chris Camejo, director of consulting and professional services at NTT Com Security, Bloomfield, Conn. "Encryption needs to happen in the terminal hardware and it's a technology that might have prevented many of these recent breaches," Camejo said. "Until now, most merchants look at the price tag of point-to-point encryption and decide not to do it." (Source crn.com)

UK: Online banking fraud up 71pc despite rise of log-in gadgets
"Fraud is not a person - it is a dynamic grouping of statistics that deviate from the norm."
Stuart B. Levine, CFI, CFCI
CEO, The Zellman Group & Zellman Fraudnet


Loss Prevention Research Council

All Star Member Program
The Loss Prevention Research Council (LPRC)
August 2014 All-Star Member Selections:

Retail Partner Winner: James Kendall
James Kendall is a Sr. Business Partner, HQ Assets Protection Operations at Target, a leading US broadline retailer, and a valuable LPRC member. We sat down with James to gain insight on his experiences:

LPRC: James, please describe what your company does in two sentences.

Target is an upscale discount retail company that provides high-quality, on-trend merchandise at attractive prices in safe, clean, spacious and guest-friendly stores. In addition, Target operates an online business, Target.com.

LPRC: One tip to help other members like you get more out of their LPRC membership?

You really do get out what you put into the LPRC. Take a leadership role in the various working groups, leverage what the organization has to offer in terms of their research capabilities, unique access to offenders and interviews with them and the LPRC Innovation lab. If you don't completely understand what the LPRC can offer your company, reach out to their leadership for more information.



LPRC: Who's your ideal lunch partner (historical figure, celebrity, etc.)?

Winston Churchill. An excellent and brilliant leader who lead at the toughest of times. I admire his resolve.

Solution Partner Winner: Darrell Huntsman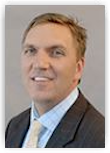 Darrell Huntsman is the Founder and CEO at Corrective Education Company, a leading LP solution provider, and a valuable LPRC member. We sat down with Darrell to gain insight on his experiences:
LPRC: Darrell, please describe what your company does in two sentences.

CEC has set the retail standard for Restorative Justice by providing retailers with a new way to process low risk offenders who are detained for retail theft. Our innovative education curriculum, state of the art mobile data collection technology, and highly developed law enforcement /Prosecutor approved detainee processing methodology, saves time, reduces cost and increases restitution dollars collected by retailers. All this at no cost to the retailer. Our vision is to help each individual, company and organization we work with experience success. #jointhemovement

LPRC: One tip to help other members like you get more out of their LPRC membership?

The best way to get the most out of LPRC is to be an active participant; this means that you don't just sit back and watch the industry move forward, but that you actively work with LPRC research team and retailer partners to find innovative ways to create and validate programs, technologies and systems to make Loss Prevention a core competency in retail.

LPRC: What's your ideal lunch partner (historical figure, celebrity, etc.)?



Ideal lunch partner is Winston Churchill. A great raconteur with knowledge, intellect, and superb stories... and quite witty. Or Jeff Powers, he makes me laugh until my stomach hurts.
ORC News
Sponsored by Security Resources
Brother-& Sister duo busted for theft ring targeting Home Depot in Wayne, Co, Michigan A brother and sister have been making the rounds at local Home Depot stores, doing a lot more shopping then paying according to Police. They've been caught. But now the Wayne County Prosecutor needs your help to shut down the larger operation these 2 allegedly were in. (Source clickondetroit.com)
Maryland State Police investigating "elaborate credit card theft scheme"; 4 charged with felony theft, conspiracy State police said they think they have only "scratched the surface" with the arrests and are cautioning people to guard their personal and account information, the release said. The theft charges were in connection with an incident Friday at Resley Tire in the Hagerstown area, to which state police were called for a suspicious situation around 8:30 p.m., state police said A tire company employee took a telephone order for nearly $4,000 in tires, and the man placing the order said he would send someone to pick them up, After the tires were loaded into a commercial rental truck, the tire company employee asked for signatures and identification, but the two males who came to retrieve the tires sped away without providing ID. (Source heraldmailmedia.com)

19 plead guilty or charged in years-long credit card fraud case hitting Ohio, Indiana and Michigan More than 19 defendants have either pleaded or been sentenced in a years-long credit card fraud case that included incidents in Wood and Lucas Counties. The matter had been pending in Wood County Court of Common Pleas. The case, largely involving pattern of corrupt activity charges, stretched back to 2011 and included approximately 47 documented incidents. The pattern reportedly spread to other areas including Lima, Piqua, and Columbus, as well as into Michigan and Indiana. Most recently, Otha Randall Sr., 49, Toledo, was sentenced Tuesday to three years in prison and ordered to make a restitution of more than $81,000 to be paid jointly and severally with the other defendants. He pleaded guilty in May to one count of engaging in a pattern of corrupt activity with specification, a first-degree felony. In the indictment, Randall is noted as being involved personally in illegally obtaining credit card numbers, which were later fraudulently used. (Source sent-trib.com)

Credit Card skimmer bust in Valdosta, GA; 2 arrested with over 160 fake credit cards The Lowndes County Sheriff's Office arrested two men for credit card fraud and confiscated skimming devices during a traffic stop. Deputies with the Interstate Criminal Enforcement Unit stopped a Chevrolet Tahoe on Interstate 75 for repeatedly failing to maintain lane Thursday evening. During the stop, deputies noticed the driver and the passenger were acting nervous and moving around inside the vehicle, according to LCSO. Deputies searched the vehicle and located more than 160 credit cards in the names of the driver and the passenger that are believed to be counterfeit. (Source valdostadailytimes.com)

Four charged with more than 70 counts of fraud in Lee Co, FL What started as a highway traffic stop turned into four people being charged with 74 counts of credit card fraud and a fifth with 11 counts. The bust started as a highway traffic stop when a Lee County Sheriff's Office detective spotted two vehicles speeding along I-75 around 12:55 a.m. Thursday, according to a report. The two vehicles were following each other closely and the detective believed they were associated. (Source newspress.com)

Seattle, WA Police seek 2 women who threaten Niketown staff in robbery

La Vergne, TN convenience stores target of prepaid credit fraud: over $1000
Do you have an ORC case to share?
Share your ORC news and help the industry grow


Retail Crime News

Sponsored by NuTech National
Man dies after shooting in River Oaks Mall in Calumet City, IL An 18-year-old South Holland man was pronounced dead Saturday after being shot following an altercation in a Calumet City shopping mall parking lot. Ike King, was pronounced dead at 7:09 p.m. Saturday. An autopsy indicated that he was shot in the back and his death was ruled a homicide. King was part of a group of between five and eight teenagers who were involved in a fight outside of the River Oaks Center on the north side of the mall east of the JC Penney store, according to Calumet City Police Chief Edward L. Gilmore. After the fight ended, the two groups separated and walked in different directions, Gilmore said. King and another person in his group walked through a short cut that brought them to the southeast side of the mall, police said. At that point, King and the other person encountered members of the group they had just fought, Gilmore said. At that point one of the people in the opposing group fired shots and struck King in the back by at least one or more bullets. (Source chicagotribune.com)

Surveillance video reveals new details in Richmond, CA officer-involved shooting A 24-year-old man is the first to be killed by Richmond police in seven years. Police say the officer fired after being confronted by the intoxicated and belligerent Richard Perez who reached for the officer's gun. They believe surveillance video backs up that version of events. KTVU obtained a copy of that video which shows Perez walking into Uncle Sam's Liquor and Deli on Cutting Blvd in Richmond. Cameras only provide a partial view of the fight between the officer and suspect but the video shows Delik watching the scuffle from the doorway while another customer walks by. Then the officer gets up and as he backs up raises his arm and fires. The video then shows Perez as he staggers into the store, holding his stomach, walks a few feet into the store, collapses and dies in an aisle. (Source ktvu.com)
Shopper grabs $25K in jewelry from Seattle Nordstrom Police in Seattle say a man in his 30s who walked into the downtown Seattle Nordstrom store and asked to see some expensive jewelry pulled out a gun and took off with items worth roughly $25,000. Detective Patrick Michaud says among the items targeted Thursday was a one-of-a-kind yellow diamond ring. The man escaped on a bicycle. (Source komonews.com)

Halton, Ontario, CN Police investigate Best Buy burglary Halton police are investigating a break-in at a Best Buy electronics store in Oakville, west of Toronto. It happened around 9 p.m. Sunday night. Investigators say a large quantity of electronic goods was stolen and that video surveillance at the scene shows several suspects and vehicles were involved. Police say they are aware of what they call "a similar entry" on the same night in Toronto's west end and investigators are trying to determine whether the two incidents are connected. (Source durhamregion.com)

Suspected Burglar Found Hiding in Ceiling at Beall's Department Store, in Aransas Pass, TX A suspected burglar tries to go on a shopping spree inside a department store in Aransas Pass Saturday morning, that's until he tripped the alarm. Police surrounded the Bealls store on Wheeler Avenue about 6:30 this morning. When officers arrived, they found a man crawling out of a hole in the back of the building. When the suspect saw police, he crawled back into the store. It took a while to find the would-be crook, that's because the man was hiding in the ceiling. Officers actually had to get ladders to try and get to him. Police were finally able to pull out 35 year old Joe Medlock. He was arrested and now is charged with burglary to a building. Police say Medlock dug a hole in the side of the building in order to gain entry. (Source kiiitv.com)

Suspect sought in Lehigh Acres, FL Verizon store burglary Southwest Florida Crime Stoppers is trying to identify a man who smashed through the front door of a Lehigh Acres Verizon store and stole at least two iPhones within a matter of seconds. Surveillance video captured images of the man using a blunt object to smash through the glass front door of the Verizon Store at 3:08 a.m. on Friday. As soon as he gained entry into the store, he immediately grabbed a blue iPhone 5c and a gold iPhone 5s. The man then went to the back of the business -- where he kicked in the store's business office door and can be seen rummaging around. (Source abc-7.com)
Burlington, VT Police Seek Suspect in Jewelry store Grab and Run Burlington Police are searching for a suspect who they say stole thousands of dollars worth of watches from Perrywinkle's Fine Jewelry Saturday. At around 1:15 p.m., police say a man entered the store and asked to see several pricey watches. The man forcibly grabbed the watches once they were out of the showcase, and then ran out of the store. (Source mychamplainvalley.com)
South Carolina Armored Car Guard charged in theft of $89,000; posted bail and disappeared Jerome Kittles, 60, of Conway, has been charged with Breach of Trust with Fraudulent Intent after $89,750 went missing from a money delivery service. According to an arrest warrant, Kittles was a driver for a collection and delivery service, and between August 18 and September 2 several of the collected deposits went missing. When Kittles was questioned by the company, he admitted to taking cash from the deposit bags, the arrest warrant said. He was booked in to J. Reuben Long Detention center on Sept. 8 and let out on a $17,500 bond on Sept. 10. (Source carolinaalive.com)

Walgreens employee in Delray Beach, FL faces 23 fraud charges

Kroger employee arrested in Johnson City, TN for stealing over $600 out of register

Dollar General employee in Cortland, IL arrested on theft charge

Rapid City, SD Police train for shooting at Rushmore Mall

South Burlington, VT Police report theft in Kohl's fitting room incident

Chicago's Gold Coast Moncler Boutique the victim of a Smash and Grab

Dover Plains, NY Store employee accused of stealing over $4100 in Lotto tickets

Robberies and Burglaries
● Circle K - Kissimmee, FL - Armed Robbery
● Cricket - Dayton, OH - Theft
● Dollar General - Wyoming, MI - Armed Robbery
● Dollar General - Richmond, IN - Armed Robbery - suspect arrested
● Dunkin Donuts - Baldwinsville, NY - Armed Robbery - suspect arrested
● Family Dollar - Fort Lauderdale, FL - Armed Robbery
● Family Dollar - Burglary - Yazoo City, MS - entered through the roof
● Gage Hill Farms - Pelham, NH - Armed Robbery
● Gessler Drug Co. - Wichita, KS - Armed Robbery - suspect facing Federal charges
● Racing Mart - Indian Orchard, MA - Armed Robbery
● Scranton St. - Dextor, TX - Armed Robbery - suspect shot and killed by owner
● Stop & Go - Houston, TX - Armed Robbery
● Sunoco - Vero Beach, FL - Armed Robbery
● Super America - Duluth, MN - Armed Robbery
● Walgreens - Tulsa, OK - Armed Robbery
● 7-Eleven - Kanawha Co, WV - Robbery
● 7-Eleven - Cranston, RI - Armed Robbery

Vendor Spotlight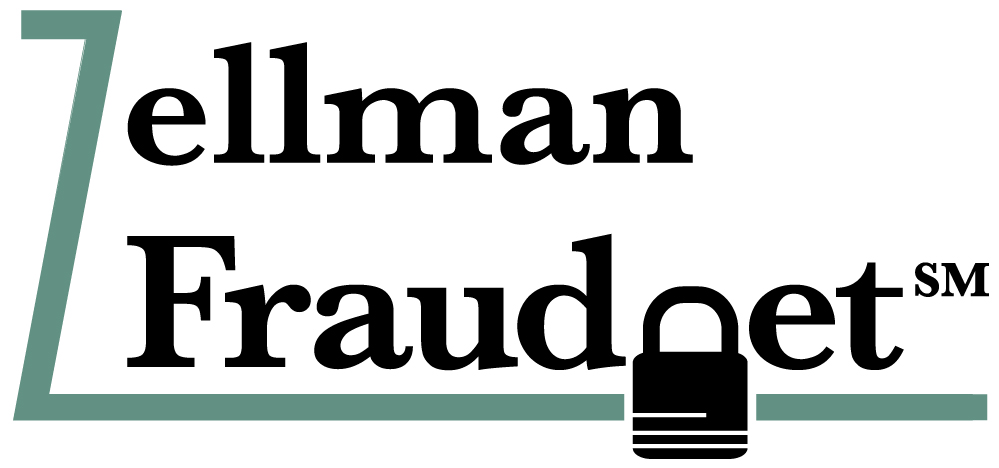 Video Illustrates the Benefits of the Zellman E-Fraud Solution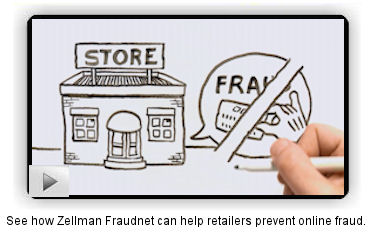 With EMV fast approaching and fraudsters forced to make their move online, Zellman Fraudnet offers a solution to Omni-channel retailers with risk reduction in the Card Not Present environment via their customized fraud case management.

Zellman Fraudnet is feature-rich in technology. With advanced analytics, you have greater insight to detect, identify and stop fraud before it starts. Removing the threat of online fraud allows retailers to focus on growing revenue through higher conversion rates and other initiatives, like adding new products or international expansion.

Click on the video and see how Zellman Fraudnet can:
| | |
| --- | --- |
| ● | Reduce false-positives and ensure your good customers remain happy |
| ● | Lower your chargeback rate by rejecting fraudulent purchases |
| ● | Lower your decline rate by stopping fraudulent purchases before credit card processing |
| ● | Improve your on-line reputation by providing a safer shopping environment |

Featured Job Listings
Sponsored by Cam Connections
Feature Your Job Here For 30 Days -
70% Aren't On the Boards
Group VP of LP
Retained Search
New York, NY
Gus Downing
ORC Investigations Mgr
The Home Depot
Atlanta, GA
The Home Depot
Director Digital LP
Nike
Portland, OR
Nike
Regional LP & Safety Director
Younkers
Okemos, MI
The Bon Ton Stores
Sr Manager of LP
Dunkin' Brands
Dallas, TX
Dunkin' Brands
Sr LP Analyst
Dunkin' Brands
Canton, MA
Dunkin' Brands
Corporate Investigator
Confidential
San Francisco Bay, CA
Confidential
DC LP Manager
Brookstone
Mexico, MO
Brookstone
AP Analyst
Northgate Markets
Anaheim, CA
Northgate Markets
Regional LP Manager
The Vitamin Shoppe
Chicago, IL
The Vitamin Shoppe
National Account Manager
Vector Security, Inc
TBD
Vector Security, Inc
AP Manager
Ralph Lauren
New York, NY
Ralph Lauren
LP Agent
JONS Markets
Los Angeles, CA
JONS Markets
AP Analyst
Bi-Lo Holdings
Baldwin, FL
Bi-Lo Holdings
AP Specialist
Bi-Lo Holdings
Savannah/Augusta, GA
Bi-Lo Holdings
Bilingual AP Specialist
Bi-Lo Holdings
Miami, FL
Bi-Lo Holdings
AP Associate
Ralph Lauren
Orlando, FL
Ralph Lauren
Investigator II
SpartanNash
Omaha, NE
SpartanNash
National Account Mgr
Confidential
Northeast
Downing & Downing

Limited Time Only - Post Your Multi-Unit LP jobs for FREE - Learn More Here

Daily Job Alerts


Sponsored by Cam Connections
Appearing One Day Only
View our Internet Jobs Archives here
Regional LP Manager
Dollar General
Tulsa, OK
Dollar General
LP Supervisor
JC Penney
Olympia, WA
JC Penney
LP Specialist
Kroger
Cedar Hill, TX
Kroger
LP Specialist
Quality Food Centers
Bellevue, WA
Kroger
Dept Mgr LP & Safety
Lowe's
Morgantown, WV
Lowe's
AP Manager in Training
Walmart
Wynne, AR
Walmart
AP Manager in Training
Walmart
Pierre, SD
Walmart
AP Manager in Training
Walmart
Mansura, LA
Walmart
AP Manager in Training
Walmart
Brookhaven, MS
Walmart
LP Manager
Kmart
Bakersfield, CA
Sears Holdings Corp
AP Team Leader
Target
Windsor, CT
Target
AP Specialist
Wegmans
Malvern, PA
Wegmans
AP Specialist
Wegmans
Syracuse, NY
Wegmans
LP Manager
Lowe's Canada
New Westminster, BC, Canada
Workopolis


Home of the Industry's Original
On the Move

None to report.
Post Your New Job or Promotion!
See all the Industry Movement

Your Career
Sponsor this section of the Daily
Get Your Team to Stop Second-Guessing Decisions Have you ever gotten so excited about a new plan that was going to be put into place? Have you ever started to doubt that plan right before its execution? That's called planner's remorse, and it's only natural. Use these steps to keep your team on board with the plan even after it's in effect. (Discuss pros and cons)

The Reason Your Team Won't Take Risks A lot of people feel that taking risks is important for innovation and for getting ahead, but when faced with those risks do they actually take them? Use these tips to encourage your team to be risk-takers. (Keep it small)



Last week's most popular articles--



3 Secrets to Boosting Your Personal Performance Just like athletes need to improve their performance, most managers and leaders want to make sure they are bringing their A-game to work each day. However, sometimes the desire to succeed can come at the cost of high performance. (Hire people as passionate as you)

7 Seemingly Harmless Mistakes that Could Cost You a Promotion Looking to move up? You may think that by doing more than your boss expected is a sure-fire way to get that promotion, but it could actually cost you! Watch this video for more surprising reasons you could be hurting your own chances. (Back and forth)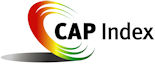 Tip of the Day
Sponsored by Vector Security
Being too close to the trees to see the forest is an expression that also fits not appreciating the role you play on your own team. With the needs of the day seemingly always taking priority, it's difficult for some to step back and truly see the value you can add to your own team. Realizing it and accepting the responsibility as a team member is half the battle. But doing something with it and truly adding value is what helps the team win the game. Every group, every department is in fact a team and every member plays a vital role towards the success and the survival of that team. That's why that old expression - One for all and all for one - took such a hold in literature. Because it is that simple. The hard part is taking responsibility for it.

Just a Thought,
Gus Downing






Upcoming Events

NE ORC Symposium and Trade Show
September 18, 2014
Worcester, MA

Ohio ORC Retail Crime Symposium
September 19, 2014
Columbus, OH

UTORCA Training Event
September 23-24, 2014
Lehi, UT

LPRC Impact Conference
October 13-15, 2014
Gainesville, FL

CLEAR Fifth Annual Training Conference
October 13-16, 2014
San Diego Marriott-Mission Valley, CA

Northeast Regional Conference on LP
October 28, 2014
Monroe Twp, NJ
---
Recruiting?
Get your job e-mailed to everyone... everyday
Post on our Featured Jobs Board!
Reach your target audience in 2014 every day!
Request our 2014 Media Kit
update account / change e-mail
unsubscribe FEEDBACK
www.downing-downing.com

Advertise With The D&D Daily




36615 Vine Street, Suite 103
Willoughby, OH 44094
440.942.0671
copyright 2009-2019
all rights reserved globally