The D&D Daily Mobile Edition
September 15,

2015



The LP Industry's #1 News Source - Informing, Educating and Instilling a sense of community



Moving Up
Sponsored by Stanley Security
See all "Moving Ups" Here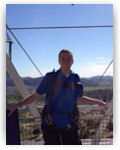 Henry Johnson, CFI
was promoted to Regional Vice President, Store Operations for Family Dollar.
Henry was previously the Director of Loss Prevention for the retailer. He has been a part of their loss prevention team since 2004 where he started as a Regional Loss Prevention Director. Henry also worked at JCPenney as a Senior Loss Prevention Manager. Congratulations Henry!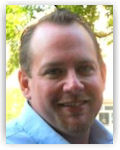 Joe Pfeifer, CFI was named Director of Loss Prevention & Safety for Merchants Distributors

.

Merchants Distributors is a wholesale grocery store distributor, supplying over 600 retail food stores across 11 states with food and non-food items. Joe was previously the Vice President of Loss Prevention and Safety for Eby-Brown for over five years before taking this new role. He has worked in the loss prevention industry for over 17 years, and has held such roles as Loss Prevention Specialist for The Sherwin-Williams Company and Loss Prevention Investigator for Advance Auto Parts. Joe earned his Bachelors of Science degree in Criminal Justice from Illinois State University. Congratulations Joe!

News Brief
Sponsored by WG Security Products, Inc.
Nearly Half of Retailers Report 'Significant' Increase in Organized Retail Crime, according to new NRF survey - Retailers allocating more resources to combat the issue - 30 states have ORC legislation - Federal law still largely supported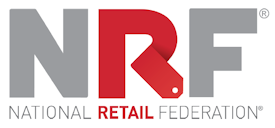 Retail loss prevention executives have their hands full, and when it comes to the organized crime gangs that wreak havoc on their stores, their inventory and their bottom line, retailers are getting more aggressive in their efforts to fight the $30 billion problem. According to the National Retail Federation's 11th annual Organized Retail Crime Survey, which polled 67 senior retail loss prevention executives, nearly all (97%) retailers surveyed report that they have been a victim of ORC in the past year, up from 88.2 percent who said so last year. And, of those who have been victimized over the past year, the survey also found more retailers this year have seen an increase in ORC activity at their own company (84.9% versus 60.3% last year).

Other key findings include:
● ORC activity increased in the past year for more than four out of five retailers surveyed. Almost half (48.5%) of ORC victim companies report a "significant" increase in ORC activity.
● The average loss per $1 billion in annual sales due to ORC specifically was $453,940.
● 37.9% of retailers surveyed have experienced cargo theft in the past 12 months.
● 62.7% of retailers surveyed this year indicate that their top management understands the complexity and severity of ORC on their business ... and is devoting more resources to combat ORC. Almost one-third (31.8%) of retailers surveyed are allocating both more staff and more technology to tackle the issue.
● 30 states now have ORC legislation on the books, up from 25 last year.
● Almost four out of five (78.8%) of retailers surveyed support the need for federal ORC legislation.

Read the full 2015 NRF ORC Survey here. View our D&D Daily Special Report here. nrf.com

SEC Reaches $30M Settlement in Hacking Fraud Case Hurting U.S. Firms - Including Specialty Clothing Retailer Zumiez
The Securities and Exchange Commission said Monday it has reached a $30 million settlement with a Ukrainian-based company and its chief executive officer who were involved in what U.S. authorities have said was one of the largest computer hacking and securities fraud schemes in history that targeted hundreds of companies, including retailer Zumiez Inc. SEC officials said Jaspen Capital Partners Limited, which is based in the Ukraine, and the company's ceo, Andriy Supranonok, have agreed to pay $30 million to settle allegations that they profited from illegally trading on non-public corporate financial information after hacking into newswire services. They were named as part of a federal civil lawsuit filed by the SEC in August, accusing 34 defendants with conspiring to hack into business newswires, steal pre-published financial press releases and illegally trade on the data, allegedly reaping over $100 million in unlawful profits, according to authorities.

The SEC said Zumiez, a specialty retailer based in Lynnwood, Wash., uploaded a press release to Newswire Service 1 on Oct. 31, 2012, in which it "revised its third-quarter guidance downward due to a challenging sales environment in Europe." Between the time it was uploaded and the public distribution of the earnings release by Newswire, a number of the named defendants "sold short Zumiez stock and profited," the indictment said. The alleged traders made $449,903 in profits from the alleged illegal trading in Zumiez stock, according to the SEC, and Zumiez stock prices fell over $4 per share after the news was announced. wwd.com wsj.com

Some customers concerned over retailers' practice of scanning driver's licenses for returns - 60% of major retailers do it to deter theft, serial returners
With so many store security breaches the past two years, many of us are careful how much information we share with retailers. But more and more stores are now scanning our driver's license, especially if you want to return anything. What are they learning about us?

Simple return requires license - Janet Dearth just wanted to return two unopened kids action figure to Toys R Us. She figured it would be no big deal. "I had them in the original packaging. They hadn't been opened. I even had the Toys R Us bag, and I had my receipt, " she said. But when Dearth she took them to the return counter, she was stunned. "I was told I needed a driver's license, which I questioned," she said. "With a receipt, why do I need a driver's license?" She worried: What personal info will the store be getting? "The first thought in my mind is how much information are they drawing off my driver's license," she said. So what are you giving stores when they read that stripe or barcode?

What they learn - Good news: They're not getting your Social Security Number in most states, including Ohio, Kentucky, and Indiana. But they are getting other personal information, according to a cyber security expert. "They have name, date of birth, address, and driver's license number," according to Apolonio Garcia -- president of HealthGuard IT Security. He demonstrated by swiping his license on a retail card reader. It showed his home address and birthday, which was enough to make him uncomfortable. In some states, your hair and eye color, and weight also show up, as well as whether you are an organ donor.

What can you do? - Garcia suggests asking stores if there is a way to avoid it. "If it's preventable, my suggestion would be don't give it to them," he said. "Unless it's absolutely necessary and mandatory." The National Retail Federation says 60% of major retailers now require a license for various reasons, mostly to deter theft and stop serial returners. Other stores besides Toys R Us include: Home Depot (for returns without receipts), Best Buy, Michaels Stores, Victoria's Secret, Target (For alcohol and nicotine patch purchases, not for returns), The Children's Place (for returns without receipt).

Stores: It protects consumers - A Toys R Us spokeswoman told us it never shares your personal information or uses it for marketing. She said it is to cut down on theft and fraudulent returns, which have become a serious problem, and says this benefits most shoppers. wtsp.com

Retail's evolution from humble loss prevention strategy to EAS 2.0
David Ivins, global product manager at Checkpoint Systems, discusses the evolution of loss prevention strategy in retail and how new technology has taken electronic article surveillance to another level.
For years, retailers have relied on loss prevention technology to help combat shrinkage and ensure merchandise availability. However, in the current retail landscape, omnichannel retailing is proving an ever pressing thorn in the side of retailers, prompting a need to streamline operations and optimise inventory. The uses of EAS detection systems now extend beyond the LP department. For example, many now include useful features such as people counters, which tell retailers how many people have entered their store. Such information can be distributed amongst other departments, taking advantage of the LP teams' investment. Understanding shopper traffic has well known operational benefits for retailers, but EAS detection systems can also give a great insight into loss prevention and highlight possible risks such as when a shopper's dwell time is high. essentialretail.com

Sysrepublic Releases Secure 3.5
Sysrepublic Inc., the provider of the retail industry's leading profit protection platform, Secure, today announces the release of the latest version, Secure 3.5. Secure 3.5 features an easier to use and more interactive user interface (UI) combined with enhancements to data accessibility. This combination brings together a more robust ability to openly query and analyze data with functionality to create internal and external cases, enter incidents, and build forms that support the capturing of business information. businesswire.com

Visa Introduces EMV Chip-based Biometrics
Visa Inc. today introduced a new specification to use biometrics with chip card transactions. The specification can enable palm, voice, iris, or facial biometrics. This first-of-its-kind technology framework is designed to work with the EMV (Europay, MasterCard, Visa) chip industry standard to help ensure open, globally interoperable solutions. Biometric verification is intended to prevent fraud as well as make it easier to pay securely. The architecture Visa has designed enables fingerprints to be securely accepted by a biometric reader, encrypted, and then validated. The specification supports "match-on-card" authentication where the biometric is validated by the EMV chip card and never exposed or stored in any central databases. Issuers can optionally validate the biometric data within their secure systems for transactions occurring in their own environments, such as their own ATMs. businesswire.com

New malware can make ATMs not give users' card back
A new type of malware that can be used to compromise ATMs and steal card data or the cards themselves has been spotted by FireEye researchers. Dubbed Suceful, the malware is also capable of disabling the ATMs door, alarm and proximity sensors to prevent malicious activities from being detected. The malware authors managed to make it usable on various types of ATMs by leveraging the fact that XFS Manager - the middleware used in the machines - is vendor independent. This particular variant of Suceful was made to target ATMs manufactured by Diebold and NCR but this may change soon enough. net-security.com

Lane Bryant reposts Director of LP position - based in Columbus, OH
This position develops and directs strategies for teh brand to mitigate risks, safeguard assets, and effectively control shrinkage. Manages a staff of RLPMs to insure compliance with LP procedures and policies in an effort to reduce shrinkage and maximize customer service and field support. Partners with field and brand leadership to effectively implement and execute programs. sjobs.brassing.com


George Zimmer 'I guarantee it guy' who got ousted from Men's Wearhouse is back George Zimmer, the ousted founder of the $2.3 billion men's clothing retailer Men's Wearhouse, has been seeking $40 million at a post-money valuation of $100 million for his new startup called Generation Tux, according to reports. yahoo.com

NRF: Retail sales up 2.6% YoY in August

Holiday Retail Hiring Expected to Be Flat in 2015, Challenger Says

Verizon and AT&T join Sprint on retail expansion, entering 250 Best Buy stores

Target pilots Instacart grocery delivery service in Minneapolis

UK - London Police host smash-and-grab training event to help retailers tackle crime
All the news - One place - One Source - One Time
The D&D Daily respects your time
& doesn't filter retail's reality

Report Your News!
(content subject to approval)



77% of DDoS website attacks linked to retailer data breaches - They distract IT security teams while hackers install malware, steal data
Most distributed denial of service (DDoS) attacks now appear to be aimed at distracting IT and security teams, a survey by communications and analysis firm Neustar has revealed. "DDoS attacks are no longer mainly about taking websites offline by flooding them with requests, but about providing cover for installing malware and stealing data," Neustar product marketing director Margee Abrams told Computer Weekly. In launching "low and slow" DDoS attacks, she said, the attacker disrupts operations and distracts security teams, while keeping the target network operational enough to plant malware and exfiltrate data. "In this way, smaller attacks can be more dangerous than a powerful DDoS attack that knocks a company offline but does not install malware or steal data," she said. More than a third of companies discovered malware installed on their systems in the wake of a DDoS attack and 25% found that data or funds had been stolen, with the retail and financial services sectors being worst hit. While 82% of retailers reported that they had been targeted by DDoS attacks, 77% said the DDoS attacks were linked to a data breach. computerweekly.com

Eight Tactics for Circumventing Insider Security Threats
Realistically, so-called complete security protection for enterprises is impossible because cyber-criminals are becoming more resourceful, relentless and nefarious. They are more agile and more motivated because hacking is their meal ticket. Their tactics to deliver malware that remains inactive until triggered or to pose as authorized users have been refined-not only to increase effectiveness, but also to remain undetected for as long as possible. Although perimeter defenses will be breached, organizations can aggressively hit back at cyber-criminals and at insider threats using big data security analytics. For the 8 steps read here. eweek.com

With 100K global security incidents per day & $400B lost to cyber attacks each year, cyber insurance market to triple by 2020
If the recent headlines tell us anything, it's that cybercrime pays. Cybercriminals are reportedly racking up billions of dollars each year from the crimes they commit, while businesses are estimated to lose roughly $400 billion a year due to cyber hacks and attacks. With the stakes this high, it's no wonder the business of cyber insurance is seeing a surge. According to a report issued by PricewaterhouseCoopers, the cyber insurance market is expected to reach $7.5 billion in annual premiums by the end of 2020 and at least $5 billion by 2018. In 2014, there was an average of 100,000 global security incidents per day, earlier research from PwC confirmed. The growing number of attacks, coupled with PwC's finding that nearly 61 percent of business leaders recognized cyber attacks as a threat to business growth, underpins the sizable market opportunity available in cyber insurance. pymnts.com

Kroger Promotes CIO to Lead Analytics Subsidiary

Massey's Outfitters stays current with omnichannel

80% of Retailers Unprepared to Meet "I Want It Now" Consumer Demand

Study names the five most hackable vehicles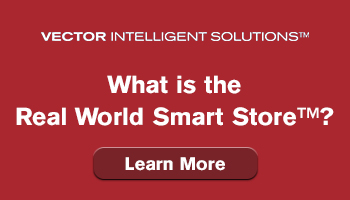 Vendor Spotlight



With frequent advancements in technology, as well as systems being refreshed in favor of large-scale, IP-based analytic solutions, many large retailers are required to manage these upgrades without interrupting the core revenue stream. As with any installation, planning is the key component to a successful deployment.

Check out this article on The Ins and Outs of Large-Scale Retail Security Deployments, where we uncover some key considerations to keep in mind when approaching the important task of implementing changes or upgrades across multiple retail locations.

Read more.


Loss Prevention Research Council

LPRC Research in Action Report - August 2015


The Loss Prevention Research Council is aware of how critical research is to help guide you and your team to sell more and lose less. Each month the D&D Daily publishes brief summaries of loss prevention research from the LPRC and other researchers across the globe. This research covers a wide range of topics and includes basic types of research, such as benchmarking, as well as more applied research. Both types are beneficial: basic research helps us understand complex loss prevention issues and the environmental context in which you work, while applied research builds on this to provide us with more concrete deliverables.

This month's Research In Action report focuses on in-aisle signage as a theft deterrent. Studies range from comparing the relative noticeably of signage versus other interventions to testing the ideal mix of signage attributes. Signage seeks to accomplish two goals: Getting a message across clearly while not disturbing customers.

Criminals Beware: A Social Norms Perspective On Posting Public Warning Signs
The use of Neighborhood Watch signs as a crime deterrent method has become the nation's most widely implemented community-based, crime-prevention program. Most Neighborhood Watch signs convey a strong injunctive message against criminal activity, however, the signs suggest that "crime is a problem here" - otherwise, why would the community need such a sign? Read the report synopsis here. Read the full report here.

LPRC: Shopper Intercept Survey - Signage
The use of signs has become increasingly popular in retailers as a deterrent measure to prevent shoplifting in stores. Most signs convey the message that products are under surveillance and therefore, serve as a repellant to shoplifters. Click here to access the report. (LPRC membership required)

What Makes an Effective Sign? A Multi-Attribute Investigation of Noticeability, Understandability, and Positive Affect
An effective signage can successfully deter shoplifters from stealing, however, the imagery and wording of the sign could significantly affect the effectiveness of the sign. Therefore, feedback from customers about the effectiveness of the aisle signage, customers' comfort level, and their tendency to purchase the products under surveillance should be carefully evaluated before putting them in all the stores. Click here to access the report. (LPRC membership required)


2015's GLPS's - Group LP Selfie's
Your Team - Your Pride - Our Industry
One Team at a Time



Members of the Organized Retail Crime Association of Idaho

Published in our "History of ORCA's in North America" Series on August 19th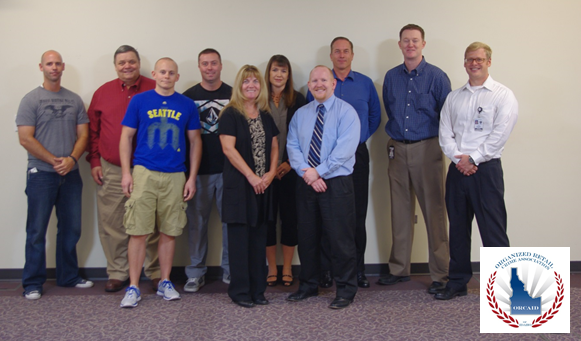 Left to Right: Cody Evans – Boise Police, Marlin Baker – Fred Meyer, Beau Lachance – Home Depot, Terry Weir – Boise Police, Marlene Bock – Walgreens, Darcy Layman – Albertson and ORCAID Secretary, Jeff White – Ada County Prosecutors Office, Doug Kuripla – Albertsons and ORCAID Vice Chair, Ed Fritz – Boise Police and ORCAID Treasurer, Michael Culton – Boise Police and ORCAID Chair

Share Your Team's Selfie & Let's Build Industry Pride

And have some fun in the process & Maybe win a Pizza Party
---
We still want your Group LP Selfies - Send in your LP Team and ORCA Member Pictures!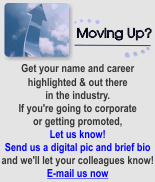 Developing Tomorrow's
LP Leaders, Today
John Voytilla, VP Global LP & Safety,
Office Depot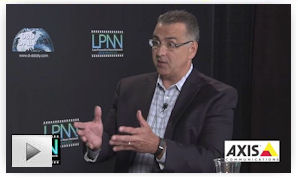 Do you have an individual development plan? Who knows about it, and how do you talk to others about your plan? John Voytilla, VP Global Loss Prevention & Safety, Office Depot, shares some ideas and strategies for developing LP leaders and preparing them for the next stage in their careers in this LPNN interview. John tells us why leaders should strive for authenticity over perfection, how declaring your goals can help hold yourself accountable to others, and how corporate roles and field roles, not just in LP, can better prepare you for taking on increased responsibilities in your organization.
---
Scott Ihrig, Director of Sales for USS, talks with Amber and Joe about the revolutionary new technology unveiled by USS at this year's NRF Protect. Learn how their NDVision solution simplifies the conversion from analog to IP video, and how USS gives back through the charity work done by the USS Foundation.

Solution Providers, have a video or commercial you want to publish? Contact us.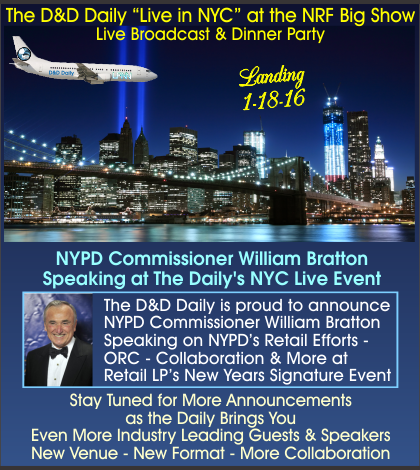 e-commerce

Sponsored by The Zellman Group
Avoiding fraud in a post-EMV world
Oct. 1 is a deadline set by MasterCard, Visa, Discover and American Express to shift liability for some types of fraud to merchants and card issuers that do not support EMV. In other words, if fraud occurs, banks that haven't issued EMV cards and merchants who are unable to process EMV transactions could be left holding the bill. For the consumer, the move to EMV -- short for Europay, MasterCard and Visa -- will usher in different types of threats from scammers. "We will continue to have card fraud. It will just be shifting and adjusting," says Julie Conroy, research director for The Aite Group. Here's how experts expect fraud to look in a post-EMV world, and what you can do about it.

Counterfeit card fraud will still exist. EMV addresses one aspect of payment fraud, which is counterfeit card use in retail stores. Approximately 47 percent of retailers are expected to be EMV-ready by the end of 2015, according to the Payment Security Taskforce, a working group made up of U.S. banks. That means "all of the same security risks involving counterfeit card fraud are going to exist until the majority of retail locations have enabled their stores for EMV," Vanderhoof says.

Counterfeit card fraud may temporarily rise. Fraudsters are just as aware of EMV's potential to cut down on counterfeit card fraud as everyone else. As a result, "bad guys whose specialty is creating fraudulent cards are moving to take advantage of this closing window," says Laliberte. The result could be a temporary increase in counterfeit card fraud until the majority of card issuers and merchants have switched to EMV.

Some regions may be hit harder. The largest retail chains are likely to upgrade their equipment the fastest and large chains often focus on high population areas, Vanderhoof points out. National retailers may also stagger the implementation of EMV and focus first on upgrading stores in areas that have seen higher fraud activity in the past.

Fraudsters will change tactics. Countries that have already implemented EMV technology have witnessed a spike in card-not-present fraud. One threat to those who shop online or conduct online banking is malware installed on PCs that records keystrokes, allowing fraudsters to see passwords and PINs. Another type of fraud that rose sharply in other countries after EMV migration is application fraud, in which scammers use your personal information to apply for a credit card in your name, Conroy says. Mobile fraud is also expected to spike. nasdaq.com

Retailers find a lot to like in online shoppers clicking from social networks
Monetate's data showed that shoppers who shopped on e-commerce websites after clicking from social media channels such as Twitter, Facebook and Instagram spent $108.72 per order, the highest quarterly amount since Monetate started reporting the data in the first quarter of 2012. Year over year, traffic from social networks to e-commerce sites soared nearly 50%, jumping to roughly 15 million online sessions in the second quarter 2015 from roughly 10 million in second quarter 2014. The trend reflects e-retailers more effectively leveraging customer data to appeal to shoppers, resulting in increases in traffic, sales and average order value in the second quarter, April through June, from the same period a year ago, according to a Monetate report. internetretailer.com

The Bitcoin King Charged With Embezzlement
The man once known in the bitcoin community as "Bitcoin King" (probably because he handled a majority of bitcoin in circulation) finally faces the legal troubles he's be running from. Thirty-year-old Mark Karpelès was officially charged with embezzlement for the allegations brought against him by Japanese prosecutors who claim that he falsified data and misappropriated around $2.6 million (Y315 million) worth of bitcoin that was provided by bitcoin investors on his bitcoin exchange, Mt. Gox. That exchange collapsed in 2014 when it went bankrupt. pymnts.com

Google to Start Testing Grocery Deliveries This Year

Report: Kohl's takes visionary e-commerce approach

"Fraud is not a person - it is a dynamic grouping of statistics that deviate from the norm."
Stuart B. Levine, CFI, CFCI
CEO, The Zellman Group & Zelligent

ORC News
Sponsored by NEDAP
ORCAID's first annual ORC Conference was a huge success!
Attendees were treated to several fantastic presentations by local and national speakers, amazing raffle prizes, and a seemingly endless supply of refreshments, not to mention the networking opportunities for both local and traveling members. ORCAID Chairman Michael Culton of the Boise Police was pleased with the results of the conference and stated that the awareness created by this event will go a long way to bettering the partnerships between retail and law enforcement. Culton also stated that the funds raised by the raffle will help to offset the costs of the website and other expenses of the organization. Speakers at this year's conference included Beau Lachance, Asset Protection Specialist for Home Depot, Boise Police Department ORC Officers Cody Evans and Terry Weir, Jeffrey White, Ada County Prosecutors Office, Justin Whatcott, Assistant US Attorney, Lee Frasier, Senior Investigator for Walmart Global Investigations, Joe Throneberry, Principal Fraud Investigator with Capital One, and a great active shooter presentation by Boise Police Lt. Doug Schoenborn. The ORCAID Board would like to thank all the sponsors and volunteers that helped make the first annual conference a true success! Thanks Ben Becker, ORCAID's PIO for writing this recap.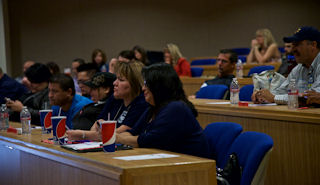 Attendees watch Lee Fraiser present on global investigations.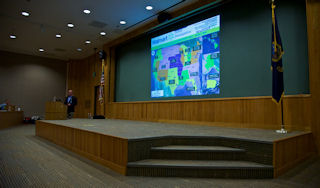 Lee Fraiser with Walmart talks about Walmart's global investigations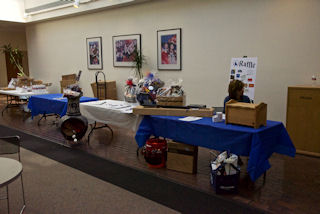 Raffle prizes generously donated by retailers, including tickets to Boise State Football games.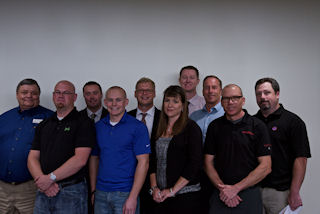 ORCAID Board members (L to R) Marlin Baker, Preston Smith, Terry Weir, Beau Lachance, Michael Culton, Darcy Layman, Doug Kuripla, Ben Becker, Scott Nihart

Prolific Minneapolis thief used many stolen IDs to unload ill-gotten loot; 75 Social Security Numbers
34-year-old repeat felon was charged Tuesday with stealing hundreds of items over the past four years, ranging from jewelry to designer luggage, electronics and other valuables - and also stealing people's identities to pawn off the loot. Calvin M. Rogers, of Minneapolis, was arrested Sunday and charged in Hennepin County with identity theft and being a felon in possession of ammunition or a firearm. Rogers remains jailed without bail ahead of a court appearance Tuesday afternoon. Police say Rogers fenced some of the stolen items at local pawnshops - using fake names or having someone else unload the valuables to avoid detection - and stored the rest in his garage at his North Side home. Investigators allege that Rogers used the identities of many people as part of his enterprise. Specifically, he had 75 Social Security cards of others, along with passports, credit cards, driver's licenses, bank account checks, a birth certificate, a car title, a firearms permit and notary stamps belonging to two people. startribune.com
Burglars Hit Santa Clara Drone Store; could be connected to drone-store burglaries in other U.S. and Canadian cities
The early morning burglary of a Bay Area store that sells drones has some asking if something bigger is going on. Police say someone broke in to the Drones Plus store at about 1 a.m. Monday morning and stole several drones and other products worth $5,000 from the shop in the 2000-block of Duane Avenue in Santa Clara. Drones Plus is one of the biggest sellers of unmanned aircraft in the nation. Surveillance video provided by the store appears to show two men breaking in through a front window and then taking off with several drones. Santa Clara store manager Armin Monajemi says drones are a hot-ticket item. Monday's is at least the third burglary of a Drones Plus store since the end of August. nbcbayarea.com
Lake Mary, FL: Seminole County deputies are searching for two women who are accused of shoplifting more than a dozen purses from T.J. Maxx and HomeGoods
Deputies said the women were spotted entering the T.J. Maxx and HomeGoods store located on Lake Mary Boulevard on Sept. 2. just before 7 p.m. After casually walking around the store for several minutes, both women ran out the front door of the establishment with 17 purses, all unpaid for, according to deputies. clickorlando.com

Friendswood, TX: Gang of shoplifters target Friendswood Kroger, get caught
The Friendswood Police Department arrested three men accused of stealing from a Kroger. Douglas Wayne Keller and Curtis Lindner were charged with theft. Eusebio Salazar, Jr. was charged with possession of drug paraphernalia. On Tuesday, September 8th, undercover officers noticed a suspicious vehicle in the Kroger parking lot on Friendswood Drive. The driver, later identified as Salazar, parked at the back of the parking lot and two rear passengers, later identified as Keller and Lindner, got out and went inside the store. Twenty minutes later, Keller exited Kroger with a basket full of groceries, police said, and wheeled them over to the vehicle and seemed to unload them in a hurry. Soon after, officers said Lindner also walked out with a cart full of groceries and unloaded them into the vehicle. When the suspect vehicle left the parking lot, a marked patrol unit stopped the vehicle for expired registration. The four occupants were asked to exit. During the investigation, Keller, who was riding in the back seat, had a pocket full of unused plastic Kroger grocery bags and two Kroger grocery receipts dated in August. The officers collected the groceries, which totaled $978.98, and took them back to Kroger. click2houston.com

Fairfield, CT: $2,000 of merchandise stolen from Victoria's Secret
The manager of the Victoria's Secret store, 1499 Post Road, reported last Friday afternoon that 220 sets of women's underwear — worth $2,130 — were missing from the store. The apparent theft took place between 10 a.m. and 1:30 p.m., according to the report, and store management is reviewing surveillance video for clues. fairfieldcitizen.com

Spotsylvania, VA: Rite Aid Pharmacy Shoplifter Grabs $1,000 in Allergy Meds
One Spotsylvania drugstore was noticeably low on allergy medicine recently after a large mid-day heist. At 3:30 p.m. Sept. 3, a man entered the Rite Aid Pharmacy at 5229 Jefferson Davis Highway and grabbed two bags from the gift section. He walked back to the medications section and stuffed the bags with boxes of Allegra, Claritin and Zyrtec. The 36 boxes were valued at $1,114.08. patch.com

Murfreesboro, TN: Walmart hit for 5 Chainsaws and 2 leaf blowers in 3 recent thefts
One the first day the suspect got away with 6 bags of mulch before Loss Prevention could catch up to him in the parking lot. On Monday, the same suspect returned to steal 2 chainsaws and 2 leaf blowers. Followed by a third theft of 3 more chainsaws and chainsaw oil. No arrests have been made. wgnsradio.com


Sanford, FL: Police confident shoplifter wearing 'Won't be caught' shirt is wrong
Sanford police said they've arrested one of two people who allegedly made off with five handbags worth more than $700 from a Marshall's store late last month. According to police, Lexus Perry was arrested after one of the suspect's family members contacted authorities. Police said the women are seen in surveillance video selecting multiple handbags before passing all points of sale and leaving the store, making no attempt to pay for the merchandise. The woman seen wearing a "Won't be caught" T-shirt has been identified as Shazonya Williams, and police continue look for her. wesh.com
Do you have an ORC case to share?
Share your ORC news and help the industry grow

Retail Crime News

Sponsored by Security Resources
San Diego, CA: Shots Fired Near San Ysidro Outlet Mall
A gunshot wound victim found in Chula Vista may be connected to a shooting heard by many shoppers at a San Ysidro outlet mall, San Diego Police say. The incident happened at 12:45 p.m. Monday on the 4400 block of Camino De La Plaza. Police say people in a white car and a red, compact car were apparently exchanging gunfire, though it is unclear how many people were in each car. Customers reported hearing several gun shots in the area, SDPD said, and then saw two cars speed off in an unknown direction. When investigators arrived on scene, they found casings and broken glass in the area. Chula Vista Police said a person with a gunshot wound found on the 800 block of Anita Street in Chula Vista may be connected to the incident. nbcsandiego.com
Trotwood, OH: Violent Family Dollar Armed Robbery caught on tape, no injuries
Trotwood Police are looking for two men who robbed a Family Dollar store armed with an axe and a knife. Police released surveillance video of the robbery Monday, that happened Saturday, September 12. Fox45 spoke with the woman who called 911 while the armed robbery was still in progress. "It's scary to know that at any moment ten minutes before you're about to go home, something could happen," said Jackie Holland. Holland works at the clothing store next to the Salem Avenue Family Dollar that was robbed. She said the store was getting ready to close for the evening, when her boyfriend walked next door to the family dollar. Seconds later the robbers also went inside. abc22now.com
Montgomery Co, MD: County Police Arrest Four, Get Warrants for Two Others in 'Pack Style' Robbery at Bloomingdale's in Friendship Heights
Police said the group entered the store, concealed merchandise and tried to leave without paying. When confronted by loss prevention officers trying to detain them for the thefts, the teens pepper-sprayed the officers, according to police. All four were charged as adults with charges including conspiracy to commit armed robbery, armed robbery, first-degree assault and theft. bethesdamagazine.com

Vallejo, CA: Home Depot Asset Protection officer nearly pepper sprayed by 2 female teenagers Two Vallejo teens were arrested after trying to steal items from Home Depot and attacking a loss prevention officer. The 16- and 17-year-old girls were seen shoplifting at the store before the security guard approached them. As soon as they were confronted by the prevention officer, the older teen then attempted to spray him with a pepper spray can but it failed to work. As the security guard tried to restrain her, the 16-year-old girl again tried to pepper spray him with the same can, and started kicking him after realizing the can was faulty, police said. They were both soon taken into custody by arriving police officers, one of whom was also kicked by the older teen, police added. timesheraldonline.com

Sherman, TX: Arrests made in Belk, Sherman Town Center Smash and Grab
Sherman Police said they have arrested four teens for ramming a stolen SUV into a Sherman department store. Sherman Police said the teens smashed into the Belk Department Store in Sherman Town Center, stole several items and took off. A tip led police to Denison high school where two suspects were arrested, and two more were caught a short time later a few miles from the school. Sherman police say the crash was intentional and the suspects could face multiple charges. startribune.com

Pittsburgh, PA: Man Tries To Steal Phone From Walmart, Ends Up Stabbing Himself
A Lemont Furnace man is recovering in the hospital after attempting to shoplift a phone from Walmart. It happened at the Walmart in South Union Township around 6 p.m. on Monday. Police say 46-year-old David Lee removed a Straight Talk Wireless phone from the shelf using a knife. They say he later went into the automotive aisle and tried to open the packaging with the same knife. While trying to open the package, Lee stabbed himself in the arm with the knife. Lee was bleeding excessively from the wound, and staff noticed this when they approached him. He grabbed a towel off of the shelf and wrapped his arm in it, trying to leave the store. After leaving the store, police say Lee got into a car and went straight to Uniontown Hospital. His injury was so severe, he had to be flown to UPMC Presbyterian Hospital. cbslocal.com

Little Rock, AR: LRPD responding to 15 Armed Robberies over last 4 days
Little Rock robbery detectives have their hands full after an unusually high number of armed robberies to individuals and businesses over the last few days. From Friday to Monday - 15 separate robberies were committed all over the city. Two of the 15 armed robberies happened within minutes of each other on Monday morning in West Little Rock. katv.com

Bloomington, IN: 3 arrested in Counterfeit Money Operation; uncut sheets of $20's seized For this mother, son and step-father team, a thirst for a drink dried up their alleged counterfeiting operation. In Bloomington, a rash of bogus $20.00 bills put store clerks on alert. And it's not just in Bloomington. Kokomo police have seen counterfeit cash recently, too, mostly $100 bills. Police say the three suspects went into the restaurant separately, all ordered a drink, and all paid with a $20 bill. When the clerk told the trio the bills were bogus, they fled the restaurant. Employees gave police the car's license plate number and before long, officers pulled them over. In the trunk, they allegedly found uncut sheets of fake $20 bills. They also found receipts from stores in Bloomington, Martinsville and Indianapolis, where other bogus bills may have been passed. Investigators traced the trio to an Indianapolis motel, where they found a printer allegedly used to produce the bills, as well as paper. wthr.com
Philadelphia, PA: 2 wanted in South Philly Jewelry store robbery
Two men are being sought in connection with an armed robbery at a South Philadelphia jewelry store. It was shortly after 5:30 p.m. Monday when police were called to Royal Jewelers, located along the 2300 block of South 23rd Street. Police say the suspects, one armed with a knife, took approximately $50,000 worth of jewelry. 6abc.com

Hoover AL: Target theft suspect indentified in 30 minutes after Facebook post
Hoover Police identified the suspect in a theft a the Target at the Grove at Heath Lee Simpson, 42. Simpson was identified around 30 minutes after police posted the suspect's photo to their Facebook page on Sept. 4. They also obtained a warrant for first degree robbery. The suspect attempted to steal $650 worth of electronics from the Target at the Grove shopping center. myinforms.com

Halifax, NS, CN: $2,600 Violin theft at music store caught on video
A Halifax music store is hoping the release of a video showing a woman allegedly stealing one of their violins will lead to the recovery of the musical instrument. Halifax Regional Police say they are investigating but have not laid any charges. CBC News has decided to blur the woman's face because police have not named her as a suspect. Staff at the Spring Garden Road store discovered the theft last week and a review of their security video allegedly showed a woman removing a MV400-2 Flame Violin, priced at $2,616, from a store wall where it was displayed with other instruments, including a $16,000 violin. cbc.ca
TAPA sets 3 year global target to achieve 2000 certified facilities to tackle rising cargo crime The Transported Asset Protection Association (TAPA) is launching a global campaign to double the number of TAPA-certified warehouse facilities to over 2,000 in Europe, the Americas and Asia Pacific in the next three years and to make a 'quantum leap' in the number of trucking companies operating in compliance with the Association's Security Standards. TAPA was formed in 1997 to tackle the multi-billion euro problem of cargo thefts from the supply chain. Today, it boasts over 800 member companies globally, including many of the world's biggest manufacturers and logistics service providers as well as leading SME freight forwarding and transport operators, and other stakeholders. TAPA's Facility Security Requirements (FSR) and Trucking Security Requirements (TSR) have been developed by supply chain security professionals and logistics specialists. Independently-audited, they are widely respected as the leading security standards for the movement of high value, theft targeted goods and many supplier contracts now demand compliance with TAPA Standards. ajot.com

Los Angeles, CA: LAPD gets new Electric BMW Patrol cars
The sight of a puny, electric-powered BMW police car with flashing red lights isn't exactly going to instill fear in the hearts of this city's criminals. But on Friday, the Los Angeles Police Department showed off the newest member of its fleet, a black-and-white BMW i3, a diminutive electric car meant for tooling around downtowns, not necessarily for a televised high-speed freeway chase. BMW is loaning the police cruiser to the force for a year as part of Mayor Eric Garcetti's desire to get more electric or plug-in cars into the city's fleet. privateofficer.org
Jonesboro, AR: Second suspect arrested in jewelry store robbery, bond set at $1 million

Panama City Beach, FL: FBI Joins Search for Pier Park Jewelry Store Robber

New Brunswick, CN: 3 men charged after 9 guns stolen from Saint-Antoine store

Asheville, NC: Felony Identity thief flees Police, end in crash

Pierce Co, WA: Former FedEx man pleads Not Guilty to $16,000 Silver Coin theft


Robberies and Burglaries
● CVS - Irvine, CA - Armed Robbery
● Dollar General - Columbia, SC - Armed Robbery/ shots fired
● E-Cig & Vapor - Sanford, FL - Burglary
● Family Dollar - Trotwood, OH - Armed Robbery w/ axe
● GNC - Valdosta, GA - Armed Robbery
● Golden Foods - San Antonio, TX - Armed Robbery
● Golden Lion - Palos Verdes, CA - Armed Robbery/ Clerk struck w/ bat
● KK Unimart - Manitowoc, Co, WI - Robbery
● Lee Boulevard - Lehigh Acres, FL - Robbery/ owner wins
● Metro PCS - Las Cruces, NM - Robbery
● Staples - Palm Coast, FL - Armed Robbery
● Verizon - St Charles, IL - Armed Robbery
● Verizon - Mebane, NC - Armed Robbery
● Walgreens - Johnson City, TN - Armed Robbery- 2nd this week


Featured Job Listings
Sponsored by NuTech National
Feature Your Job Here For 30 Days -
70% Aren't On the Boards
VP of Sales/Client Relations
More details coming soon
Confidential - Retained Search
Nationwide
Gus Downing
NEW TODAY Dir LP
Lane Bryant
Columbus, OH
Lane Bryant
Dir LP (Western Canada)
Walmart Canada
Calgary, CA
Walmart Canada
Dir LP
Cracker Barrel
Lebanon, TN
Cracker Barrel
LP Director
Wireless Advocate
Seattle, WA
Wireless Advocate
Dir Safety AP Solutions
Walgreens
Deerfield, IL
Walgreens
Dir of AP, Global Ecommerce
Ralph Lauren
Greensboro, NC
Ralph Lauren
Dir AP
Saks Fifth Ave

New York, NY
Saks Fifth Ave


Territory LP Dir.
Burlington Stores
Los Angeles, CA
Burlington Stores
Dir. of Security/LP
Estee Lauder
Los Angeles, CA
Estee Lauder
Director of LP
Pacific Sunwear
Anaheim, CA
Pacific Sunwear
VP Supply Chain, LP & Safety
Ross Stores
Ft. Mill, SC
Ross Stores
Regional LP Mgr
Tractor Supply Co.
Baltimore, MD
Tractor Supply Co.
Sales Representative
NuTech National
Maitland, FL
NuTech National

Limited Time Only - Post Your Multi-Unit LP jobs for FREE - Learn More Here
Daily Job Alerts


Appearing One Day Only
View our Internet Jobs Archives here
LP Manager
Belk
Charlottesville, VA
Belk
AP Manager
BJ's Wholesale Club
Nashua, NH
BJ's Wholesale Club
AP Manager
BJ's Wholesale Club
Stratford, CT
BJ's Wholesale Club
AP Manager
BJ's Wholesale Club
Quincy, MA
BJ's Wholesale Club
AP Assist Mgr
Dollar Tree
Astoria, NY
Dollar Tree
Dept Mgr LP & Safety
Lowe's
Madison, AL
Lowe's
Dept Mgr LP & Safety
Lowe's
Champaign, IL
Lowe's
Dept Mgr LP & Safety
Lowe's
Muskegon, MI
Lowe's
LP Manager
Kmart
Concord, CA
Sears Holdings Corp
LP Manager Hrly
Kmart
Salt Lake City, UT
Sears Holdings Corp
LP Manager
Sears
Spokane, WA
Sears Holdings Corp
Store AP Mgr
Home Depot
Detroit, MI
Home Depot
Store AP Mgr
Home Depot
Livonia, MI
Home Depot
AP Team Leader
Target
Gig Harbor, WA
Target
ETL Assets Protection
Target
Phoenix, AZ
Target
AP Manager
Sam's Club
Fall River, MA
Wal-Mart
AP Manager in Training
Walmart
Wyncote, PA
Wal-Mart
AP Manager in Training
Walmart
Newport, RI
Wal-Mart
AP Manager in Training
Walmart
Novi, MI
Wal-Mart
AP Manager in Training
Walmart
New Ulm, MN
Wal-Mart
AP Manager in Training
Walmart
Canton, MI
Wal-Mart
AP Manager in Training
Walmart
Saint Helens, OR
Wal-Mart
AP Manager in Training
Walmart
Norfolk, VA
Wal-Mart


Home of the Industry's Original
On the Move

| | |
| --- | --- |
| | Henry Johnson, CFI was promoted to Regional Vice President, Store Operations for Family Dollar. |
| | Joe Pfeifer, CFI was named Director of Loss Prevention & Safety for Merchants Distributors. |
Post Your New Job or Promotion!
See all the Industry Movement


Your Career
Sponsor this section of the Daily
The One Question That Instantly Improves Accountability in Meetings In typical meetings, people share their ideas and plans for the company, but what happens once the meeting is done? If you find that those concepts aren't coming to life, accountability could be an issue. Here's how you can fix that with one question. What will you achieve?

4 Tips to Keep Meetings Moving and Productive Meetings are a necessity of any company, but it's up to the leaders to make those meetings efficient and productive. If you can stick to these four strategies, you will make your meeting effective. 'Meet-less Monday'

7 Easy Agenda Hacks that Jazz Up Meetings Team meetings don't have to be boring and tightly crammed with information. There are ways you can make your next meeting full of pizzazz and get everyone coming up with innovative ideas and having fun. Turn your meeting into a memorable one with these 7 strategies. Don't just talk, walk

How to Avoid Meeting Burnout
Meetings can make you feel productive and creative, but they can also make you feel bogged down and anxious. Here's how to avoid feeling burnout after your next meeting. Start and end on time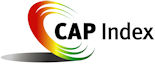 Tip of the Day
Sponsored by Vector Security
"Build the field and they'll come to play!" An expression that many never truly understand or practice. Especially in today's world where we're all expected to do more with less and corporate America has tightened the budgets to the levels most of us have never seen before. Having faith that your performance will bring promotions, increased salaries, and new jobs is very difficult in today's climate. But we all have to keep the faith and do our best every day regardless. Because at the end, it's what defines us and sooner or later our positive actions will pay off.

Just a Thought,
Gus





Upcoming Events
---
Recruiting?
Get your job e-mailed to everyone... everyday
Post on our Featured Jobs Board!
Reach your target audience in 2015 every day!
Request our 2015 Media Kit
update account / change e-mail
unsubscribe FEEDBACK
www.downing-downing.com

Advertise With The D&D Daily




36615 Vine Street, Suite 103
Willoughby, OH 44094
440.942.0671
copyright 2009-2019
all rights reserved globally