The D&D Daily Mobile Edition
September 16,

2015



The LP Industry's #1 News Source - Informing, Educating and Instilling a sense of community



Moving Up
Sponsored by Stanley Security
See all "Moving Ups" Here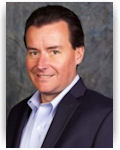 International Supply Chain Protection Organization (ISCPO) Names John Tabor to Board of Directors
The ISCPO is pleased to announcement the newest Board of Directors member, John Tabor. He is currently the Vice President of Supply Chain Support for AFN, a third party logistics provider for many of the country's top retailers and product manufacturers. He has a 25 year career in Loss Prevention, most recently he spent 16 years as the senior security executive for a national transportation and warehousing company. John has been a speaker at regional, national and international conferences such as RILA, NRF, CSCMP, ASIS, TAPA and various other trade organizations. He also is an annual instructor at several police training organizations including the Miami Dade, Illinois State and Memphis Police departments. John has over 25 years of experience working in Loss Prevention and Security Management within the transportation and supply chain industry. Please join ISCPO in welcoming John to the team.

News Brief
Sponsored by WG Security Products, Inc.
"Retailers: We need feds in fight against organized crime activity" NRF ORC survey getting major national press coverage & exposure
Appearing in over 25 publications around the U.S. since being released yesterday the NRF's ORC survey is getting the exposure and coverage the problem warrants. With many quoting the most important 'call to action' part of the survey. The need for federal legislation. Certainly with 5 states passing ORC laws last year and now bringing that total to 30 the need is clear and the states have heard and seen the epidemic. What we need is the other states to follow suit and the fed's to support it as well. Here's the part being published by many:

"Organized retail crime continues to be an issue plaguing retailers, and there continues to be a need to pass strong ORC legislation that defines the issues and provides law enforcement with the necessary tools to help retailers combat the issue," NRF VP of Supply Chain and Custom Policy Jon Gold stated in an announcement. "These vast and often dangerous crimes are not limited to any state or jurisdiction and are why we continue to push for federal legislation.""

The issue requires federal law enforcement attention, according to 78.8 percent of retailers polled. And the press is repeating the call. retailcustomerexperience.com

RILA Report Finds Critical Role for Buyers in Retail Shrink Reduction
This unique study, commissioned by the RILA Asset Protection Leaders Council, is the latest in a series of strategic research projects designed to bring new insights, tools, and techniques to help the industry better tackle the stubborn problem of inventory loss. Read full press release below. rila.org

REI busts ORC ring in Marlton, N.J. using "Wrist EAS Detachers"
On September 3rd, a Market Asset Protection Specialist for REI (Recreational Equipment Inc.) sporting goods busted two males attempting to steal 14 TNF Thermoball jackets valued at $2,900. They removed our security hardware with the device in the photos. He successfully apprehended one of the suspects, recovered all of the merchandise and arrested him.

Perry Resnick, REI's Director of Asset Protection, found a web site (link below) that had been selling the wrist EAS detacher and has begun conversations with suppliers on what can be done to shut down this type of activity. For anyone seeking additional information or wishing to help work with REI on this issue please contact John Mulheran at jmulera@rei.com

http://www.aliexpress.com/item/Super-Sensor-Magnetic-EAS-Security-Tag-Watch-Wrist-Detacher/584723923.html




Retailers Losing 1.32 Percent of Revenue to Fraud, up 94 Percent from 2014 According to Annual LexisNexis True Cost of Fraud Study
Mobile Commerce and International Merchants Experiencing Big Losses. Now in its seventh year, the annual study shows a drastic upswing in retail fraud as merchants lost 1.32 percent of revenue to fraud in 2015 compared to 0.68 percent in 2014. While all merchant segments took a substantial hit on fraud losses as a percentage of revenue, international and mCommerce merchants were hardest hit with 1.56 percent and 1.68 percent lost, respectively.

A concern that appears to be a significant driver of fraud mitigation costs for merchants is that despite the use of automated systems to flag potentially fraudulent transactions, almost half (46 percent) of flagged transactions are still sent for manual review, leaving merchants to render a decision in almost three-quarters of these flagged transactions. Merchants allocate as much as one-fourth of costs dedicated to fraud prevention to manual reviews.

The study also reveals a surge in debit card fraud as fraudsters make a last-ditch effort to use stolen data before the arrival of EMV. Debit card-accepting merchants attributed 30 percent of fraud to this payment type in 2015 compared to 16 percent in 2014. The complete LexisNexis True Cost of FraudSM study is available at: lexisnexis.com/risk businesswire.com

This years #1 holiday challenge for retailers - Finding Holiday Workers - "Big Retailers, Delivery Firms Face Struggle to Find Holiday Workers"
For the past two years, Amazon.com Inc., Wal-Mart Stores Inc., Target Corp and other big retailers have been flinging up warehouses and distribution centers across the country to get their online orders to customers faster.

In the coming holiday sales season, that building spree could come back to bite them-and the companies that deliver their packages. With the nation's unemployment rate at a seven-year low as holiday hiring begins to pick up, some retailers and logistics contractors are already struggling to find enough seasonal workers to keep their new facilities humming. Employment agencies for retailers and logistics companies say they are having trouble finding warehouse workers to stock early holiday inventory and employees to train for work in fulfillment centers, where holiday orders will be packed and shipped. "Last year was the first year that companies felt some challenge [finding workers], and this year they're feeling it even more." This will raise wages and offer mileage bonuses. Which will eat profits and earnings in Q4. wsj.com

"Companies Fast Track Hiring" - Background Checks?? Like speed dating you don't know what you're getting until its too late
Fed up with recruiting that takes weeks or months, employers are experimenting with ways to take on new employees in a matter of days or even hours. Chipotle Mexican Grill made a highly publicized push last week to hire 4,000 workers in a single day, and other technology and media companies are accelerating the way they woo and acquire talent, from entry-level workers to directors.

Managers say that things like delaying or forgoing reference checks and scheduling back-to-back interviews are helping swiftly fill jobs with good employees, although some workplace experts caution that such sprints may result in costly mistakes. wsj.com

Ex-Verizon Retail Exec Gets 5 Months For Corporate Leaks - Franchisee selling inside info for $2k a month to financial services firm
A former executive at a Verizon Wireless retailer was sentenced in Massachusetts federal court Tuesday to five months in prison for selling corporate secrets to a Wall Street research firm, including information that led to a sharp decline in Blackberry Ltd.'s stock price.

Prosecutors have said Dunham, the former chief operating officer of Wireless Zone, a company that operated over 400 Verizon Wireless stores, had a secret consulting agreement with Boston-based financial services firm Detwiler Fenton. According to the government, Dunham was paid $2,000 per month to give the firm confidential information about sales, compensation and product launches. law360.com

Tackle rising cargo crime - TAPA's 3 year global target = achieve 2,000 certified facilities
The Transported Asset Protection Association (TAPA) is launching a global campaign to double the number of TAPA-certified warehouse facilities to over 2,000 in Europe, the Americas and Asia Pacific in the next three years and to make a 'quantum leap' in the number of trucking companies operating in compliance with the Association's Security Standards.

TAPA was formed in 1997 to tackle the multi-billion euro problem of cargo thefts from the supply chain. Today, it boasts over 800 member companies globally, including many of the world's biggest manufacturers and logistics service providers as well as leading SME freight forwarding and transport operators, and other stakeholders.

TAPA's Facility Security Requirements (FSR) and Trucking Security Requirements (TSR) have been developed by supply chain security professionals and logistics specialists. Independently-audited, they are widely respected as the leading security standards for the movement of high value, theft targeted goods and many supplier contracts now demand compliance with TAPA Standards. ajot.com

Pier 1 Imports posts Director of Loss Prevention position in Forth Worth, TX.
We are now looking for a Director of Loss Prevention with responsibilities for the continued development and implementation of Pier 1 Imports' strategic loss prevention and safety programs for our stores, e-Commerce operations and distribution centers.

As of February 28, 2015, the Company operated 984 stores in the United States, 81 stores in Canada and an e-commerce Website. Its stores in the United States and Canada average approximately 9,900 gross square feet, which includes an average of approximately 7,900 square feet of retail selling space. The stores are located in freestanding units near shopping centers or malls and in-line positions in shopping centers. It operates in all United States and Canadian metropolitan areas and in primary smaller markets.

Fiscal 2015 Financial metrics - Fiscal 2015 total sales increased 5.3% to $1.866 billion, with comp's up 4.7%. E-commerce sales represented 11% of total sales. pier1.icims.com

Walgreens repost Director, Safety Asset Protection Solutions position in Deerfield, IL

UPS to hire 90k to 95k seasonal employees for upcoming holidays

Kohl's to Hire More than 69,000 Associates This Holiday Season

Two insurers don't have to cover Urban Outfitters in ZIP code collections class action law suites in DC, California and Mass. - didn't qualify for personal & advertising injury

Colorado Springs PD practice active shooter drill at Citadel Mall this past Sunday

Strong cost cutting, weak sales at Toys 'R' Us

Reasor's supermarkets Installs Automated External Defibrillators (AED) At All 19 Stores


Quarterly Same Store Sales Results
Cracker Barrel Q2 restaurant comp's up 3.8%, retail up 0.6% with sales up 3.8%
Toys R Us Q2 U.S. comp's down 2.5%, International comp's up 3.3% with net sales flat
Ascena Q4 combined comp's down 2% with net sales down 1.1% - Comps by division = Justice down 17%, Lane Bryant up 3%, maurices up 8%, dressbarn down 3%, Catherines up 3%

All the news - One place - One Source - One Time
The D&D Daily respects your time
& doesn't filter retail's reality

Report Your News!
(content subject to approval)



Why Cybercrime Now Exceeds Conventional Crime - Crime as a Service - CaaS - Growing
Online crime worldwide is increasingly displacing conventional forms of property crime, such as burglary and robbery. In London, for example, police report that organized crime syndicates have been increasingly embracing cybercrime - in particular, payment card fraud and identity scams - given the potential for a vastly greater return on their investment, as well as much lower risk.

"Some of these are very highly orchestrated [crimes]. They require money mules, they require some quite sophisticated software to be written. And indeed, 'crime as a service' is actually growing as a genre online."

The good news, however, is that police forces in many countries - not just across Europe, but also in North America - have been conducting joint operations where they have been able to track back crimes, shut down criminal organizations and, in many cases, prosecute suspects. "Because the crime is very much across borders now, all the police forces in the U.K. are cooperating with Europol, Interpol, the FBI ... and they're becoming much more successful now." bankinfosecurity.com

Consumers Say New Credit Cards Not Safe Enough - 62% prefer chip-and-PIN cards
Most Say PIN Would Protect Data Better than Signature. According to a new survey released today by the National Retail Federation, the majority of U.S. consumers - 62 percent - believe new credit cards being issued by banks don't go far enough to protect card data or prevent fraud. Contrary to some banks' claim that consumers don't want to have to remember a PIN, the survey found 83 percent of consumers who say a PIN is more secure would consider it worthwhile even if they had to remember a different number for each card. nrf.com

Russian Admits To Role In One Of Largest Data Breaches - $300M in losses - Retailers Hacked
A Russian national has pled guilty in New Jersey federal court to his role in a worldwide hacking and data breach scheme that targeted major corporate networks, compromised more than 160 million credit card numbers and resulted in more than $300 million in losses.

Dinkman and four co-defendants are accused of using structured query language to hack into the networks of corporate victims engaged in financial transactions, retailers that handled financial data and other institutions that they conspirators could exploit for profit. Among the effected networks were those of NASDAQ OMX Group Inc., 7-Eleven Inc., Carrefour S.A., J.C. Penny Company Inc., Hannaford Brothers Co., JetBlue Airways Corp. and Dow Jones & Co. law360.com

Russian Cybercrime Rule No. 1: Don't Hack Russians
Russian Authorities Have Increasingly Arrested Hackers Who Hack Russians. Security experts trace many of the world's cybercrime attacks to Russia, as well as other former Soviet bloc countries. But they say the challenge with battling Russia-based criminals has long been two-fold: Russian hackers are allowed to operate with impunity, and Russia rarely - if ever - extradites any of its citizens.
● Rule No. 2: If a Russian intelligence service asks for your help, you provide it.
● Rule no. 3: Watch where you vacation.

The third rule is a reference to the seeming blanket prohibition on Russian authorities ever extraditing Russians. As a result, when another country - say, the United States - wants to bust an alleged Russian hacker, it tends to wait until they pass through a friendly country. Witness the arrests of suspects in the Maldives, Frankfurt, Cyprus and Amsterdam. databreachtoday.com

Judge calls Target claim 'absurd,' grants lawsuit class action status over data breach
The U.S. District Court of Minnesota on Tuesday granted class action status to a lawsuit filed against retail giant Target over a data security breach that affected more than 100 million customers and resulted in severe financial consequences nearly two years ago. In the 16-page ruling, U.S. District Court Judge Paul A. Magnuson rejected Target's arguments against class action status -- including its claim that the losses should be measured on a case-by-case basis rather than as a whole.

Earlier this year, Target reached settlements with Visa and MasterCard to resolve part of the fallout, but five financial institutions -- Umpqua Bank, Mutual Bank, Village Bank, CSE Federal Credit Union and First Federal Savings of Lorain -- fought it. The suit was brought by the institutions seeking damages because the breach led them to reissue about 25,000 debit and credit cards at a cost of about $30 million.

Target claimed that since reissuing the cards wasn't required by law, it shouldn't be held liable for those costs incurred by its fiscal partners. Judge Magnuson called that argument "absurd" and hypocritical. upi.com

Study: Omnichannel is more than a buzzword
The term "omnichannel" has been bandied about so much that some feel it is simply a buzzword, but retailers are taking it seriously and working to implement omnichannel solutions and practices. 64% of retailers are putting an omnichannel strategy in place and there seems to be a widespread acknowledgement of omnichannel as a key strategy lever.

Nearly 75% of retailers are investing in threat management, vulnerability and data security solutions and tightening their internal identity and access management solutions. chainstoreage.com

FBI issues warning to U.S. citizens & businesses of cybersecurithy dangers of the internet of things (IoT)
The Feds argued that a combination of "deficient security capabilities" inside the devices themselves, a lack of consumer awareness, and difficulties with patching could all be exploited by cyber-criminals. As well as remotely attacking other systems, sending out malicious emails and stealing personal information, IoT devices could be hijacked to cause physical harm, the Bureau added. infosecurity-magazine.com

As Retailers Invest in IoT cyber-security will have to undergo fundamental change
Retailers seeking to capitalize on Internet of Things (IoT) technologies will spend an estimated $2.5 billion in hardware and installation costs, nearly a fourfold increase over this year's estimated $670 million in spending, according to a Juniper Research report.

The report noted the hardware spending figure includes Bluetooth Beacons and radio frequency ID (RFID) tags. In the first instance, Bluetooth beacons enable visibility over footfall as well as the ability to push relevant information to consumers' smartphones. Meanwhile, RFID aids in real-time asset tracking, reduced labor costs and even dynamic pricing according to stock levels and online pricing.

Where today's security is principally focused on access prevention, the IoT security model will require robust means of identifying inevitable network breaches. eweek.com

Poll of human resource experts shows widespread concern of internal threats to cybersecurity - #1 Prevention Tool is Background Screening
When recently asked about what security controls should be used to protect businesses from cyber threats, the First Advantage 2015 Cybersecurity Survey of business professionals placed employee background screening at the top of the list, even above the use of anti-malware programs and physical security. businesswire.com

56% of consumers in the dark about EMV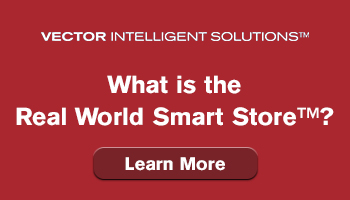 Vendor Spotlight



Dear Security Professional,

Recently, there has been a shift in the market of security technologies. 'Data mining' is getting increasingly more effective and is helping retailers gain greater business intelligence. It is crucial for retailers to remain up-to-date and educated on this fairly new topic, which is being viewed as an evolutionary step that will ultimately change the way we operate all areas of our businesses.

Check out our newest white paper on data mining, and how it can help retailers gain efficiencies across their operations.

The article also provides examples of how two retailers utilized data mining and business intelligence to improve efficiency and reduce loss due to theft:

A large clothing apparel retailer, sought out a solution to provide the business with a better way to track store efficiency and effectiveness. Store Operations led an initiative in an effort to identify low performing stores and train managers on how to run the stores with a higher close rate and profitability. Read about how they did this.

A loss prevention associate at a large grocer, while looking into a case regarding shrink­age at one location, noticed that the inventory of prime rib did not match the sales. In the end, because of the merging of both security and business data, the grocer was able to mine the data and associated video, giving them the ability to tie multiple people to extensive theft.

Download whitepaper.


Press Release

RILA Report Finds Critical Role for Buyers in Retail Shrink Reduction
Collaboration can address
vulnerabilities early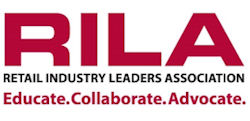 Arlington, VA - 9/16/2015 - ​​​A report released today by the Retail Industry Leaders Association (RILA) outlines the important role that retail buyers, also known as merchants, can play in reducing shrink. Shrink is defined as the total product lost from the moment it is purchased from suppliers to the point of sale.

While shrink reduction is traditionally viewed as the sole responsibility of asset protection professionals, the first-of-its-kind report finds that the retail professionals responsible for inventory decisions have an important and under-utilized role to play in reducing shrink.

The report, "Opportunities and Challenges for Engaging Merchants in the Protection of Retail Assets" was commissioned by RILA's Asset Protection Leaders Council (APLC) in partnership with Nicole DeHoratius of the University of Chicago Booth School Of Business. Checkpoint Systems and EY provided valued sponsorship of the research project. RILA's APLC is comprised of asset protection pyramid heads from among RILA member companies and is at the forefront of leading-edge industry research.

"Shrink reduction is a team effort," said Lisa LaBruno, RILA's senior vice president for retail operations. "By building relationships across the business retailers can harness the organization's combined influence and have a substantial effect on shrink losses."

According to the report, merchants can contribute to shrink reduction by:

| | |
| --- | --- |
| ● | Leveraging supplier relationships to identify challenges with products and to address issues that could affect shrink, such as packaging design. |
| ● | Considering security needs, such as security tags, keepers, locked pegs, spider wrap when selecting products. |
| ● | Limiting presentation quantities, offer testers, and determine product placement on the floor. |
| ● | Ensuring the integrity of the process and data used for new product introductions and resets. |
| ● | Considering shrink risk when determining product flow (e.g., direct store delivery, full case pack shipment, break pack shipment, etc.). |

"Much of our research and R&D development revolves around helping retailers improve on-shelf availability of their merchandise," stated Farrokh Abadi, Chief Strategy Officer for Checkpoint. "Technology is just an enabler that works best when incorporated into the thought-process of the merchants all the way to the store associates, with the end-goal of providing a pleasant shopping experience to customers."

The report recommends a series of actions that asset protection professionals should consider in the short term, such as education, training and the adoption of a common language such as "Inventory Accuracy" that could enhance engagement with merchants.

"EY is again pleased to join RILA and Checkpoint in supporting this important research," said Daniel Valerio, Partner, Americas Director, Retail & Wholesale Sector at EY. "Retail shrink continues to be a significant source of lost revenues for retailers and we believe this research will help multi-disciplined teams within the industry stay ahead of the curve in asset protection."

This year-long research project entailed a survey of over 300 buyers and in-depth interviews with one or more individuals representing 31 retailers that collectively account for over $1 trillion in US retail sales, or approximately 23% of all US retail sales. The report includes detailed case studies from several retailers that illustrate their approach to enhanced collaboration and provides a step by step road map to help asset protection teams improve their collaboration with merchants.

Key Report Excerpts:

"Today, the term inventory shrink is synonymous with inventory theft – or stock loss. Thus, retailers commonly seek to prevent inventory shrink through the adoption of theft prevention techniques within the store, techniques that include video surveillance, putting products behind glass or devising special tags for specific merchandise, and investing in alarms at store entry and exit ways."

"Not surprisingly, we found only 32% of the buyers surveyed viewed the asset protection team as a partner in efforts to drive sales. In other words, the vast majority of buyers surveyed perceive the asset protection team to be an obstacle to retail sales performance."

"With this research, we want to offer an alternative perspective, namely, a perspective in which shrink is viewed not merely as the result of inventory theft but rather the accumulation of daily process errors within the retail store and its supply chain."

"Unlike the term shrink which is analogous to theft and specific theft solutions, this broader definition of shrink – inventory discrepancies that arise from poor operational execution - can be a more effective way to engage buyers and others organizations within the retail chain. This broader definition can be tied directly to measures that matter to buyers such as sales and product availability and may enhance their willingness to collaborate on asset protection efforts. The prevention and correction of process errors requires a collaborative solution within the retail organization and across firm boundaries. Asset protection experts need to better understand how such process errors arise and help educate other members of the retail organization, including buyers, how their actions ultimately influence the likelihood of such errors occurring."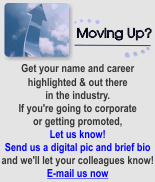 Developing Tomorrow's
LP Leaders, Today
John Voytilla, VP Global LP & Safety,
Office Depot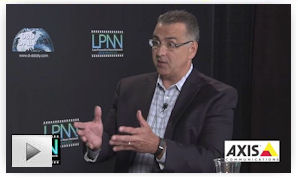 Do you have an individual development plan? Who knows about it, and how do you talk to others about your plan? John Voytilla, VP Global Loss Prevention & Safety, Office Depot, shares some ideas and strategies for developing LP leaders and preparing them for the next stage in their careers in this LPNN interview. John tells us why leaders should strive for authenticity over perfection, how declaring your goals can help hold yourself accountable to others, and how corporate roles and field roles, not just in LP, can better prepare you for taking on increased responsibilities in your organization.
---
Scott Ihrig, Director of Sales for USS, talks with Amber and Joe about the revolutionary new technology unveiled by USS at this year's NRF Protect. Learn how their NDVision solution simplifies the conversion from analog to IP video, and how USS gives back through the charity work done by the USS Foundation.

Solution Providers, have a video or commercial you want to publish? Contact us.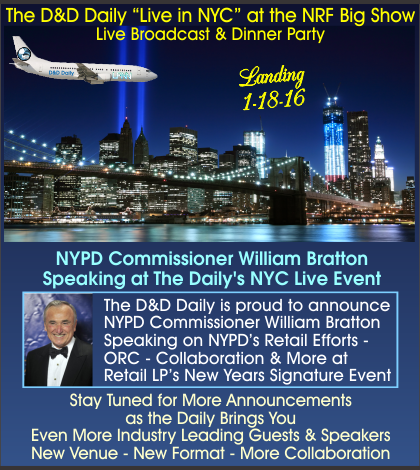 e-commerce

Sponsored by The Zellman Group
Online returns is biggest issue for retailers & run as high as 30% of sales
Ninety-five percent of retailers said their biggest issue in transforming the supply chain was how to mitigate online returns, which can run as high as 30% and are quite costly to a retailer. In addition, 85% of retailers noted the high cost of online returns to a store, particularly when the item is not carried in that store. And when returning to a fulfillment center or supplier, retailers incur incremental freight costs, the possibility of shipping-related product damage, as well as a lost opportunity for a replacement sale in-store. chainstoreage.com

MRC Launches Cost of Fraud Calculator
The Merchant Risk Council (MRC), the principal not-for-profit, global forum for ecommerce fraud and payments professionals, and Riskified, a venture-backed fraud prevention solution provider for eCommerce merchants, announced today the launch of The Cost of Fraud Calculator. The calculator is designed to help online merchants better understand the true financial impact of fraud for their business. The interactive tool helps illustrate the business case for investing in fraud operations in a manner that payment and risk professionals can share with senior executives and better communicate the net impact of risk management. Unfortunately, those tasked with preventing CNP fraud often lack the required resources to achieve optimal performance. In fact, the majority of merchants surveyed in the MRC's 2015 Global Fraud Survey cited 'lack of sufficient internal resources' as one of the top three eCommerce fraud challenges they faced in the past year. The Cost of Fraud Calculator is currently available to all online retailers and eCommerce merchants via the Merchant Risk Council website (http://www.merchantriskcouncil.org), and can be used free of charge. itnewsonline.com

Target's plan to beef up its e-commerce
The discount retailer, which is spending $1 billion this year on strengthening its e-commerce capacity, just began piloting a grocery delivery service in Minneapolis with Instacart. It is testing ship-from-store at 150 Target locations to speed up delivery of online orders with more locations to come shortly. And it has deployed beacons at 50 stores to help it personalize offers made to customers while they are in shopping. A big challenge is that even with huge investments, Target's tech systems aren't quite by its executives' own admission at the level they need to be, as was made painfully clear for example when the retailer's web site wobbled under the heavy interest for its limited-time Lilly Pulitzer fashion collection this spring. And so its chief information officer, Mike McNamara, whom Target hired away from British grocer Tesco in February, says the retailer will invest heavily in unglamorous yet essential things like making disparate IT systems better communicate and tags embedded into a product's packaging that help the retailer keep track of the location of a given item. fortune.com

Summer's end brings slower online retail sales growth in the UK

Staples steps into a new dimension online: 3-D

Lululemon lifts global Q2 online sales almost 30%

On the bright side for FedEx: growing e-commerce

"Fraud is not a person - it is a dynamic grouping of statistics that deviate from the norm."
Stuart B. Levine, CFI, CFCI
CEO, The Zellman Group & Zelligent


ORC News
Sponsored by NEDAP
FBI dismantles South Florida-based identity theft ring - Hitting Outlets throughout South Florida
Help from an informant allowed FBI agents to dismantle an identity theft ring whose members stole Social Security numbers and credit card information to purchase electronic gadgets and other articles in sales outlets throughout South Florida, according to federal court records. miamiherald.com

Lancaster County, PA., Fencing Operation busted - Secret Service bust suspected fencing ring
Four Lancaster County residents have been arrested in a joint operation between the sheriff's office and the U-S Secret Service in what's being described as a boosting and fencing operation. Thomas McManus, 64, Sharon McManus, 65, Harold McDonald, 30 and Jimmy Montgomery, 67, are all charged with interstate transportation of stolen property and interstate receipt of stolen property.

The federal indictment claims a group of people known as boosters stole merchandise from several large retailers, and sold them to the defendants, also known as fences, for a fraction of their retail value. The fences then sold the merchandise at a profit, Lancaster County Sheriff's Office spokesman Doug Barfield said. The charges carry a maximum sentence of five years in prison and a $250,000 fine. wrhi.com

Middlesboro, KY: Dream Furniture Manager and wife steal $28,000 of merchandise off the dock
Collins had worked at Dream Furniture for two years and had been promoted to warehouse manager earlier this year. Shortly after the promotion, Dream Furniture vice president Heather Burkhart said she noticed an item missing from the store, but would have never suspected Collins had anything to do with it. Burkhart went straight to the source and viewed the surveillance footage. She said the video footage showed Collins pulling a Dream Furniture truck up to the store's loading dock, loading merchandise onto it and then driving off. Burkhart has spent days going over footage, finding the same scenes replaying - Collins pulling up in one of her company trucks, loading merchandise and then driving away. According to Burkhart, theft is the only reasonable explanation for the video footage because Collins doesn't do deliveries. middlesborodailynews.com

Alton, IL: Alton Police Officer Derek Vetter, recovered three of at least four identical handbags seized from the car the woman was in as he talks to an Alton detective
The bags still had all of the store's tags still attached to them. Alton Police officers handcuff a woman before taking her to Alton city jail Tuesday as a suspect in the alleged retail theft of items from Ross Dress For Less. Police said Tuesday they would seek felony charges against the woman today. Tuesday saw a rash of retail thefts from businesses on the Homer Adams Parkway. thetelegraph.com
Dawson Co, GA: North Georgia Premium Outlets the target of a $3,000 theft
Bandits continue to target North Georgia Premium Outlets, this time shoplifting nearly $3,000 in merchandise from more than a half dozen stores at the outdoor mall. "Most of what was taken was from Claire's, Gymboree and Aeropostale," said Dawson County Sheriff's Inv. Greg Edwards. Bath and Body Works, Pac Sun, Papaya, Adidas and Disney were also among other stores hit in Thursday's spree. dawsonnews.com
St Mary's Co, CA: Two Suspects Wanted for $1,000 Theft and Assault at Lowe's On Monday, September 14, 2015, the St Mary's County Sheriff's Office responded to the Lowe's store in California, to investigate a Theft and Assault. Upon arrival, officers met with store employees who stated the two black males stole over $1,000 in merchandise. A Lowe's employee confronted the suspects. Subsequently, one of the suspects struck the employee. A store customer observed the incident and attempted to confront the second suspect. The second suspect tried to assault the customer. smnewsnet.com


Shreveport, LA: Police seeking 2 suspects in the theft of thousands of dollars in merchandise from Belk
Back on August 7, Shreveport Police patrol officers were called to the Belks Department Store relative to a theft of merchandise. On scene at the business, authorities learned that two male suspects entered the business with large garbage bags and began filling the bags with clothing items from the shelves. The men, after taking their fill of thousands of dollars in designer clothing, made their way out of the business without paying. ktbs.com

Gardendale, AL: CVS hit for over $600 in merchandise
Gardendale Police are looking for a suspect who took about $600 worth of merchandise from a local drugstore. The suspect was seen on video surveillance at the CVS Pharmacy, located at the corner of Fieldstown Road and Main Street. She was in the store Monday between 10:45 and 11:15 a.m. njeffersonnews.com

Louisville, KY: Two women arrested after repeated thefts at Victoria's Secret
Two women appeared in court Monday after they were accused of a shoplifting spree while riding in a stolen vehicle. Tristan Gaston and Clinesha Henry are both charged with engaging in organized crime, robbery and shoplifting. Police say the pair stole from the Victoria's Secret store at the Mall St. Matthews at least twice and getting more than $500 in merchandise each time. Investigators say they stole from the DXL Destination store, also located in the mall. The women admitted to re-selling the merchandise for half-off in west Louisville. whas11.com
Shreveport, LA: Target store target of attempted food theft
Police are asking for the public's help with identifying a man suspected of trying to steal hundreds of dollars in food items from a store. Back in June, Shreveport police were called to the Target store in the 7100 block of Youree Drive on reports of a theft. ksla.com

Brookfield, WI: Five men and two women stole approximately $2,000 worth of merchandise from Sports Authority at approximately 7:22 p.m. Sept. 13
Do you have an ORC case to share?
Share your ORC news and help the industry grow

Retail Crime News

Sponsored by Security Resources
Birmingham, AL: Family Dollar Security Guard shot in the chest during Armed Robbery
A security guard was shot in the chest during a robbery at the Family Dollar on Tuscaloosa Avenue Tuesday night. Birmingham police say the suspect went to the store at approximately 9:15 p.m. The man allegedly demanded money then tried to leave the store. Police say a security guard tried to stop him and was shot in the chest. The guard was transported to UAB Hospital in serious condition. al.com

Denver, CO: Shooting near King Soopers, 1 person in critical condition
A person is in critical condition after a shooting near a King Soopers grocery store in Denver. The shooting happened a little before 1:30 a.m. near South Sheridan Boulevard and West Dartmouth Avenue, Denver Police confirmed. There appeared to be two separate crime scenes at the intersection. "Crime scene tape up at library across the street on Dartmouth and King Soopers gas station" said a reporter. thedenverchannel.com


Nixon, TX: Dollar General manager jailed for $17,000 embezzlement
The store manager of Dollar General faces felony charges after Police said he stole more than $17,000 in cash over the past 2 ½ years. Juliam Martinez admitted to stealing the cash. " About a week ago, I had the store's Regional Loss Prevention Manager report $17,116.23 was missing out of the store's account," Airola said. "They had been tracing it for a while after they noticed the deposits had been coming late." gonzalesinquirer.com

Atlanta, GA: Thieves smash their way into Marietta Street clothing store
Surveillance video showed the thieves backing a white Ford Taurus through the front doors of A Ma Maniere in the 900 block of Marietta Street just before 2:30 a.m. Wednesday, Atlanta police spokeswoman Kim Jones said. The surveillance video also showed seven males entering the store with their faces covered and taking clothing and hand bags. The store's owner estimated that the thieves took $15,000 in merchandise. ajc.com
Yakima, WA: Sunnyside man accused of passing counterfeit $100s
Sunnyside police say their investigation linked the 41-year-old man to about a dozen instances where counterfeit bills were exchanged for merchandise and cash at stores between April and August. A search of his home uncovered a printer, chemicals and other counterfeiting tools. The man was arrested when a loss prevention officer at the Sunnyside Wal-Mart. yakimaherald.com

Baltimore, MD: Man charged in CVS arson to plead guilty
24-year-old man charged with arson for burning down a West Baltimore CVS , one of the indelible images of the city's April unrest - is set to plead guilty Wednesday morning in federal court. baltimoresun.com

Toledo, OH: $30,000 Burglary at Offshore Auto and Marine store
Monday morning, one of the owners of Offshore Auto and Marine walked in to find the glass front door shattered and tools, a motorcycle, an ATV, money, and the building's surveillance system gone. toledonewsnow.com

Skimming devices found in Akron, Oh. gas station; Hartford, Conn., Bank ATM; Coasta Hills, CA., Credit Union ATM; Denver & Boulder, CO., First Bank ATM's

Kay Jewelers in the Augusta Mall, Augusta, GA was the victim of a Grab& Run, merchandise valued at $3,699

Kay Jewelers in the Oak Park Center, Oak Park Heights, MN was the victim of a Grab & Run, merchandise valued at $7,558


Robberies and Burglaries
● Chicopee Convenience - Chicopee, MA - Armed Robbery
● Circle K - Nashville, TN - Armed Robbery
● Citgo - Wilkes-Barre, PA - Armed Robbery
● Delta Pike - Nashville, TN - Armed Robbery
● Family Dollar - Birmingham, AL - Armed Robbery/ Security Guard Shot
● Flash Foods - Macon, GA - Armed Robbery
● Jack's - Chatham Co, GA - Armed Robbery
● Kangaroo - Dothan, AL - Robbery
● Little Caesar's - Erie, PA - Robbery
● Midway Mart - Harkers Island, NC - Armed Robbery
● O'Reilly Auto - Armed Robbery - Denver, NC
● Plaid Pantry - Beaverton, OR - Armed Robbery
● Sonic - Nashville, TN - Armed Robbery
● Tim Hortons - Erie, PA - Armed Robbery
● Turkey Hill - Wilkes-Barre, PA - Armed Robbery
● Valero - Taunton, MA - Armed Robbery
● Verizon - St Charles, IL - Armed Robbery
● Verizon - Columbus, OH - Burglary
● 7-Eleven - Thousand Oaks, CA - Armed Robbery
● 7-Eleven - Baltimore, MD - Armed Robbery


Featured Job Listings
Sponsored by NuTech National
Feature Your Job Here For 30 Days -
70% Aren't On the Boards
VP of Sales/Client Relations
More details coming soon
Confidential - Retained Search
Nationwide
Gus Downing
Dir LP
Lane Bryant
Columbus, OH
Lane Bryant
Dir LP (Western Canada)
Walmart Canada
Calgary, CA
Walmart Canada
Dir LP
Cracker Barrel
Lebanon, TN
Cracker Barrel
LP Director
Wireless Advocate
Seattle, WA
Wireless Advocate
Dir Safety AP Solutions
Walgreens
Deerfield, IL
Walgreens
Dir of AP, Global Ecommerce
Ralph Lauren
Greensboro, NC
Ralph Lauren
Dir AP
Saks Fifth Ave

New York, NY
Saks Fifth Ave


Territory LP Dir.
Burlington Stores
Los Angeles, CA
Burlington Stores
Dir. of Security
Estee Lauder
El Segundo, CA
Estee Lauder
Director of LP
Pacific Sunwear
Anaheim, CA
Pacific Sunwear
VP Supply Chain, LP & Safety
Ross Stores
Ft. Mill, SC
Ross Stores
Regional LP Mgr
Tractor Supply Co.
Baltimore, MD
Tractor Supply Co.
Sales Representative
NuTech National
Maitland, FL
NuTech National

Limited Time Only - Post Your Multi-Unit LP jobs for FREE - Learn More Here
Daily Job Alerts


Appearing One Day Only
View our Internet Jobs Archives here
LP Supervisor
TJ Maxx
Pittston, PA
TJX Companies
Regional AP Mgr
Follett
Charlotte, VA
Follett
AP Team Leader
Target
Hutchinson, MN
Target
LP Mgr -Investigation Support Center
CVS Health
Huntington Park, CA
CVS Health
LP Supervisor
Kohl's
Plainfield, CT
Kohl's
LP Supervisor
Kohl's
Lake Pleasant, AZ
Kohl's
District LP Specialist
Smith's Food and Drug
Layton, UT
Kroger
Regional LP Mgr
Bath & Body Works
Edison, NJ
Lbrands
Dept Mgr LP & Safety
Lowe's
Redding, CA
Lowe's
Dept Mgr LP & Safety
Lowe's
Kahului, HI
Lowe's
Sr Mgr LP & Safety
Lowe's
Charlotte, NC
Lowe's
Dept Mgr LP & Safety
Lowe's
Oswego, NY
Lowe's
Dept Mgr LP & Safety
Lowe's
Blaine, MN
Lowe's
Sr Mgr LP & Safety
Lowe's
New York, NY
Lowe's
LP Supervisor
DSW Inc
Boston, MA
DSW Inc
LP Manager Hrly
Kmart
Poplar Bluff, MO
Sears Holdings Corp
LP Manager
Sears
Las Vegas, NV
Sears Holdings Corp
AP Manager
Sam's Club
Catonsville Baltimore, MD
Wal-Mart
AP Manager
Sam's Club
Cuyahoga Falls, OH
Wal-Mart
AP Manager
Sam's Club
Nicholasville, KY
Wal-Mart
AP Manager in Training
Walmart
Weymouth, MA
Wal-Mart
AP Manager in Training
Walmart
Owensboro, KY
Wal-Mart
AP Manager in Training
Walmart
Atlantic, IA
Wal-Mart
AP Manager in Training
Walmart
Halifax, MA
Wal-Mart
AP Manager in Training
Walmart
Albuquerque, NM
Wal-Mart
AP Manager in Training
Walmart
Desoto, TX
Wal-Mart
AP Manager in Training
Walmart
De Moines, IA
Wal-Mart


Home of the Industry's Original
On the Move

Post Your New Job or Promotion!
See all the Industry Movement


Your Career
Sponsor this section of the Daily
5 Fears Successful People Face Head-On
You aren't going to reach success by allowing your fears to get the best of you. If you're willing to face the things that cause you discomfort and strive to get control over them, you're on your way to accomplishing anything life throws your way. Here are some commons fears successful people face. Can't please everyone

8 Ways You Can Boost Your Confidence
Successful people often have an air about them: one that says they truly believe in themselves and what they're doing. Their success isn't what makes them so confident, they had that all along. Remove your self-doubt with these eight steps. Look at yourself

How to Overcome the Fear of Success
When we think of fears, we automatically think of being afraid of rejection, failure, making mistakes, or worse. But being afraid of success? That could be one of the biggest fears out there. Knowing what you're capable of can be frightening, but what's the hurt in trying? Ask yourself these questions if you feel daunted by success. What happens after?

3 Essential Things to Achieve Success
There's a common belief that working hard and suffering more than anybody else to reach your goals is vital to finding success. While this is somewhat true, there are three other things you need that are just as important as hard work in finding success. Work on yourself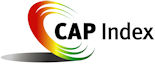 Tip of the Day
Sponsored by Vector Security
Professionalism or the lack thereof is a reflection of a person's inner self. How an executive presents themselves and talks about their former jobs, bosses and colleagues is a real indication of how they'll talk tomorrow about who they're working with today. And while it's human nature to be interested in the gossip, it's usually the wolf in sheep's clothing and the one who has the need to rationalize that has the most to say.

Just a Thought,
Gus





Upcoming Events
---
Recruiting?
Get your job e-mailed to everyone... everyday
Post on our Featured Jobs Board!
Reach your target audience in 2015 every day!
Request our 2015 Media Kit
update account / change e-mail
unsubscribe FEEDBACK
www.downing-downing.com

Advertise With The D&D Daily




36615 Vine Street, Suite 103
Willoughby, OH 44094
440.942.0671
copyright 2009-2019
all rights reserved globally