The D&D Daily Mobile Edition
September 17,

2015



The LP Industry's #1 News Source - Informing, Educating and Instilling a sense of community



News Brief
Sponsored by WG Security Products, Inc.
El Pollo Loco Uses Integrated Video and Data to Gain Visibility into its Restaurants
Like many restaurant chains today, El Pollo Loco has moved from using traditional video cameras to employing a cloud-enabled system that integrates video data with business data. At a recent presentation to the Restaurant Loss Prevention and Security Association (RLPSA), Shaun Jackson, Director of Risk Management at El Pollo Loco, told attendees how the restaurant chain is using a modern video business intelligence system to gain greater visibility into their operations. Integrating video and data for visibility and revenue protection. rlpsa.com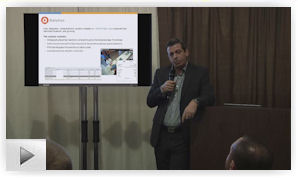 Credit card fraud and ID theft statistics
Data breaches totaled 1,540 worldwide in 2014 -- up 46 percent from the year before -- and led to the compromise of more than one billion data records. 1 Twelve percent of breaches occurred in the financial services sector; 11 percent happened in the retail sector. 1 Malicious outsiders were the culprits in 55 percent of data breaches, while malicious insiders accounted for 15 percent.

North America was the continent most affected by data breaches in 2014, accounting for 1,164 or 76 percent of breaches in the world. The United States accounted for 1,107 of those breaches -- 72 percent of breaches in the world.

Card fraud
Most card fraud occurs in the United States. In fact, a 2015 research note from Barclays stated that the U.S. is responsible for 47 percent of the world's card fraud despite only accounting for 24 percent of total worldwide card volume.

The total value of card-not-present transactions is expected to grow from $9 billion in 2013 to nearly $19 billion in 2018, as fraud at the point of sale (POS) shrinks after EMV roll-out. nasdaq.com
Dallas 7-Eleven Stores Add Security to Stop Panhandling
7-Eleven will add security to 10 Dallas locations following complaints about panhandlers in the area. Local Farmers Market Stakeholders Association President Tanya Ragan previously urged residents of downtown Dallas to demand that the convenience store chain take action to prevent panhandlers from loitering outside its stores, reported the Dallas Morning News. The extra security will be in place from 10 p.m. to 6 a.m. 7-Eleven evaluates the necessity of adding security to stores on a case-by-case basis, the company said.

"The safety and well-being of our 7-Eleven employees and customers is a top priority," said Mark Stinde, vice president of asset protection for 7-Eleven. "In the case of Downtown Dallas, we determined that additional security was needed to patrol stores. That may not always be the case, but today it is." csnews.com

Whole Foods Settles Suit Over Background Check Notices
A Florida federal judge on Tuesday approved a settlement between Whole Foods Market Group Inc. and a class of employees accusing the company of violating the Fair Credit Reporting Act with its employee background check notification methods.

The deal, worth about $803,000, would net each of the roughly 20,000 class members about $24 after other expenses. The settlement class includes employees and prospective employees who were the subject of a consumer report procured by Whole Foods within the five years prior to the filing of the complaint.

Named plaintiff Colin Speer's suit alleged the supermarket includes a waiver and release of liability in a disclosure that a consumer report may be obtained for employment purposes, but that the practice violates the FCRA. Employers seeking to run background checks must disclose their intentions to their prospective or current employees in a document that consists solely of the disclosure under the statute, according to Speer. law360.com

North America will lead card-based access control
Future Market Insights, a research firm based here, projects that the card-based electronic access control market in North America will grow from around $2 billion in 2014 to $3 billion by 2020, with a CAGR between 7 and 8 percent. securitysystemsnews.com

America aims to cut food waste in half
On Wednesday the American agriculture secretary announced a goal to halve the amount of food thrown out in that country. The U.S. Department of Agriculture estimates that Americans waste 133 billion pounds of food every year, or 31 per cent of their overall food supply. Estimates on the percentage of food thrown out in Canada are similar. Vilsack said the U.S. must lead a global effort to use food more efficiently. "This is an opportunity for us to make a statement and provide leadership," he said.

Leslie Sarasin, president and CEO of the Food Marketing Institute, said the industry supports cutting food waste because it operates on a "razor-thin" margin of 1% or 2%. canadiangrocer.com

Aaron's Partly Ducks Suit Over Spyware On Rental Computers - Spying on Renters in their homes
A Georgia federal judge on Tuesday canned the unjust enrichment claim made by a proposed class accusing Aaron's Inc. and one of its franchisees of using spyware installed on rental computers to spy on consumers, though the privacy claim in the suit remains. law360.com

Target workers form first union in company's history
A group of pharmacy workers within Target Corp's store in Brooklyn, N.Y., have won a vote to form a microunion, making it the first unionized store at the retailer since its inception in 1902, according to Reuters. retailingtoday.com

AT&T and Verizon to lease space in Best Buy stores - provide their own trained staff - in 500 stores by years end
Verizon's "experience stores" will initially be in 100 Best Buy locations and at 250 by the end of this year. AT&T will also be in 250 stores, and in most cases those will be the same locations as Verizon, says a ReCode report. investors.com

BevMo posts Loss Prevention Director position in Concord, CA
This position reports to the Senior Director of Stores and is responsible for developing loss prevention policies for the company. This includes defining loss prevention strategies and objectives, creating standard operating procedures and executing loss prevention programs; with the overall objective of controlling shrink, and protecting the company's assets. This position has no direct staff.

We're the number one specialty beverage retailer on the west coast. You'll find BevMo! 155 neighborhood stores located throughout California, Arizona, Washington and of course here on-line. kronostm.com

Judge; A&P to pay $1.1M severance to workers who will be let go - approves $3.9M retention bonuses for certain employees in wind-down

Wal-Mart to add 60,000 seasonal workers

Toys r Us to add 40,000 seasonal workers


Quarterly Same Store Sales Results
Rite Aid Q2 retail pharmacy comp's up 2.1% with revenue up 17.5%
All the news - One place - One Source - One Time
The D&D Daily respects your time
& doesn't filter retail's reality

Report Your News!
(content subject to approval)




Second Russian man pleads guilty in U.S. credit card hacking scheme - Over $300+M loss
A second Russian citizen has pleaded guilty to U.S. charges that he participated in a computer hacking scheme that compromised more than 160 million credit card numbers and caused hundreds of millions of dollars in damages. Dmitriy Smilianets, 32, pleaded guilty on Wednesday in federal court in Camden, New Jersey. Smilianets, a Moscow resident, made his plea a day after another Russian, Vladimir Drinkman, 34, pleaded guilty in the case. Both men were arrested while traveling in the Netherlands on June 28. Three others charged remain at large, authorities said.

Prosecutors said that as far back as 2003, the men worked to install "sniffers" designed to comb through and steal data from computer networks of financial companies, payment processors and retailers. They said Smilianets was in charge of sales, selling data to trusted identity theft wholesalers, selling credit card numbers for $10 to $50 a piece depending on country of origin. The scheme ultimately caused banks and credit card companies to suffer hundreds of millions in losses, including more than $300 million reported by three companies alone, prosecutors said. reuters.com

Ukrainian brokerage firm settles U.S. newswire services hacking scheme for $30M with SEC
The Securities and Exchange Commission said Monday it has reached a $30 million settlement with a Ukrainian-based company and its chief executive officer who were involved in what U.S. authorities have said was one of the largest computer hacking and securities fraud schemes in history that targeted hundreds of companies, including retailer Zumiez Inc. They profited from illegally trading on non-public corporate financial information after hacking into newswire services. wwd.com

Prepare to Get Hit Warns FBI Cybercrime Boss
FBI supervisory special agent Timothy Wallach warned that tackling cybercrime would be an inevitability for all companies. "There's an assumption among companies that 'it won't happen to me'," began Wallach, who manages the FBI Seattle Division's Cyber Task Force. But that attitude, he cautioned, was long outdated, with the frequency and magnitude of data breaches across the world indicating that no company is safe. And what we know about could just be the tip of the iceberg. infosecurity-magazine.com

Target unveils major store initiative to enhance shopper experience called LA25 - Omni is coming
The initiative, called LA25, will be rolled out in 25 Target stores in Los Angeles. It involves everything from more helpful store signage and more modern fixtures to the exploration of RFID technology to help store associates track down missing products. The first wave of stores will be updated in the coming weeks, with a second batch getting a makeover in spring 2016.

The new program will test 50 of the retailer's enhancements and changes to presentation and service (with some behind-the-scenes innovations) to study the impact the changes have on shopper experience and sales in a single market. chainstoreage.com

Why background screening is vital for IT security
When asked about what security controls should be used to protect businesses from cyber threats, a survey of business professionals placed employee background screening at the top of the list, even above the use of anti-malware programs and physical security. Sixty percent of respondents said employee background screening is the most important security control that can be put in place to protect organizations. Anti-malware was ranked second, favored by 53 percent. Physical security and physical access controls ranked third at 39 percent. net-security.org

Most Employees Want HR to Take a Bigger Role in Cybersecurity - Referencing - Training - Disciplining
Three-quarters of employees want HR to take more of a lead on information security in the organization. The vendor interviewed over 4,000 employees in the UK, US, Australia and Germany and found a large majority believe that better HR policies and practices could help prevent data breaches.

Three-quarters of respondents said those who leak sensitive corporate information should be disciplined by HR, while 70% said references should include mention of any part a prospective employee might have played in a previous data breach.

In a parallel survey of 500 IT professionals, 68% said training was the best way to reduce the risk of a breach - again something the HR department could help coordinate. infosecurity-magazine.com

Former NYPD commission Kelly says U.S. falls short in deterring cyber intrusions
The U.S. doesn't have a "meaningful deterrent" in effect to battle cyber attacks, former NYC Police Commissioner said Tuesday evening at the Council on Foreign Relations (CFR) headquarters in Manhattan. The former police commissioner called for national legislation to strengthen the U.S.'s cybersecurity posture and curb cyber intrusions. But, he said he doesn't hold much hope that Congress will deliver.
"We can't even get legislation passed in Washington," he said, noting that data breach notification bills have "been floating around for years." Kelly said that an obstacle has been companies that would be compelled to report data breaches want "certain protection...from liability." scmagazine.com

Hackers Are the Problem, Workers the Weak Point
It only takes one employee clicking on the wrong link to give away the keys to the kingdom. These days the hackers are hanging out in their bedrooms and (with less time invested in the process) are making out with bigger rewards by stealing security credentials and unlocking a treasure trove of financial and health information. Phishing techniques come in various forms (e.g., false links inside of emails or advertising), but they always appear to be trustworthy. According to the Anti-Phishing Working Group, phishers are able to convince up to five percent of recipients to respond, but it only takes one employee clicking on the wrong link to give away the keys to the kingdom. cfo.com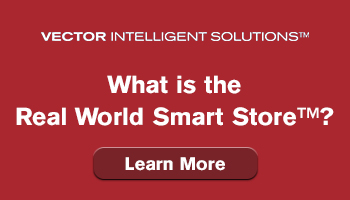 Op/Ed

Roadmap for New LP Executives

Part 6: Alignment Through Communication

By Mike Nagyhazy
Senior Director of Loss Prevention, 24 Hour Fitness

Questions or comments can be emailed to mnagyhazy@24hourfit.com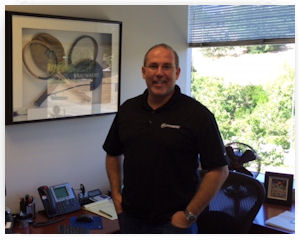 We've covered quite a bit with the Roadmap series, and we're not stopping yet! This week's article covers aligning your team through communication. This is especially critical when leading field teams, as it often-times takes a conscious effort to ensure that the field folks are all aligned via your communication.

You've probably all played the game, "Telephone". This is where you get a group of friends or co-workers together, one person tells a short story or phrase to the person next to him/her, and you anxiously await the returning story! Typically, what starts off as your Saturday BBQ story ends up as you bowling on a Tuesday night - amazing how that happens, but it usually does. Keeping this simple, but often-times failing exercise in mind, I always make it a priority to communicate the critical items to as much of my team as possible, directly. The method in which you do this is, once again, your own style. For me and my current team, the cadence that works well is a weekly conference call with the entire LP team (keeping in mind that I have a very manageable number of field LP folks). I also have a weekly leadership conference call with only my direct reports. This allows the leadership team to discuss critical topics that should be ironed out and eventually discussed on the all-hands call, in a smaller, more intimate setting. It also allows for more dialogue about departmental strategy, company and team changes, etc., without the concern or fear of voicing one's opinion in front of the entire group. Obviously the size of the team, geographic location and overall cadence of the department should be considered with your method and style of communication. Also, as simple as it sounds, always create a conference call agenda prior to the call. We've all been on those nightmare conference calls where the call leader is jumping around between topics, more than likely texting, emailing, and has numerous interruptions throughout the call. Do your best to prep, to create prioritized topics, to fully focus, and to make each call as efficient and fulfilling as possible. Quite honestly, no one is dying to give up time in their day to listen to a dysfunctional and confusing message from their leader.

In order to be able to provide the most updated and important information to your team, you have to have the information yourself! Now that you've met various, key executives amongst the company, you'll usually have to do some fact-finding (no problem, you're a LP person!) into what information is distributed from the various, corporate teams. Many department heads don't just default to adding LP to their department's news. Whether it's personnel announcements from HR, inventory information from Finance, pricing/promotional news from Category Management, or new policies/procedures from Operations, it's your responsibility as a Loss Prevention Executive to get on these email lists, to wedge yourself into meetings, and to appropriately and professionally share company news and updates with your team. On that note, here's to staying informed!

Until next week, friends...

Read the Introduction and Parts 1-5 here

Vendor Spotlight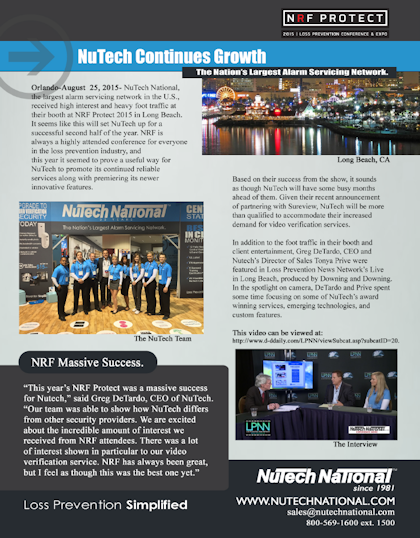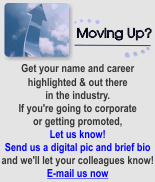 New Perspectives on the National Retail Security Survey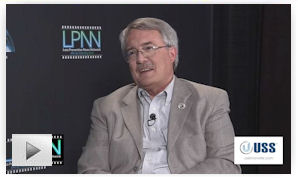 Dr. Richard Hollinger, criminology professor at the University of Florida and lead author of the National Retail Security Survey, sits down with LPNN for a candid discussion on the latest findings from the industry-benchmarking annual study on retail loss. According to the 2015 NRSS, inventory shrink averaged 1.38% of retail sales, or $44 billion - with shoplifting accounting for the largest portion of reported shrink, surpassing internal theft for the first time ever. Dr. Hollinger talks about the challenges of quantifying ORC, the emergence of data analytics, the possibility of body cameras on retail employees, and the surprising fact that many LP departments are reporting budget increases for the first time in years.
---
In this LPNN Quick Take, Amber Bradley shares some security tips to help consumers keep their personal data safe. Ed Wolfe, WG Security, learns what he's been doing wrong all these years.

Solution Providers, have a video or commercial you want to publish? Contact us.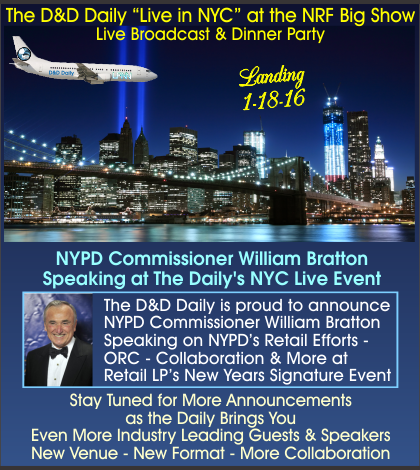 2015's GLPS's - Group LP Selfie's
Your Team - Your Pride - Our Industry
One Team at a Time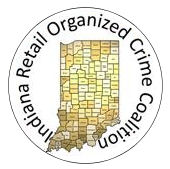 Indiana Retail Organized Crime Coalition

IROCC President with Lowe's LP Team
at Community Event in Indianapolis

Published in our "History of ORCA's in North America"
Series on August 24th. Read our article about IROCC here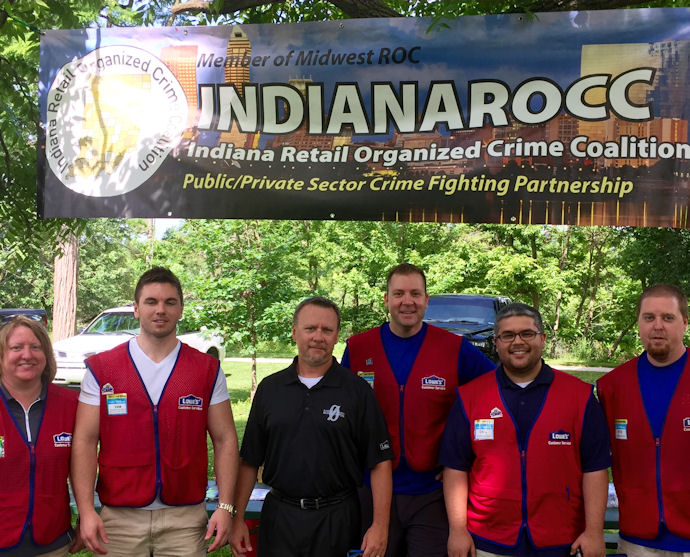 Picture of Matt Thompson, President of Indiana Retail Organized Crime Coalition and his team of store level LP Managers during a community event, hosted by Indianapolis Police Department, at which the IROCC put on kids clinic at Broad Ripple Park in Indianapolis.

From Left to Right: Andrea Dalton, Evan Edwards, Matt Thompson (middle), Braden Pothier (behind Matt), Chris Nilo and Kyle Harrell.

Share Your Team's Selfie & Let's Build Industry Pride

And have some fun in the process & Maybe win a Pizza Party
---
We still want your Group LP Selfies - Send in your LP Team and ORCA Member Pictures!

e-commerce

Sponsored by The Zellman Group
New e-commerce payment algorithm backfires on e-commerce giant Zalando - Fraud Costs Soar $21M U.S. - 'Hard to protect oneself against organized crime'
Zalando thought it was doing something good by changing its payment algorithm, but it actually backfired. The German ecommerce giant has been the victim of online fraud, as people ordered and received goods from Zalando, but never paid for them. According to the fashion retailer, the sum is about 18.5 million euros or $21M U.S.

Zalando enables customers to pay using invoice, meaning they first get the goods delivered and only then pay the order amount. However, this option isn't available for everyone, because it could give a boost to online fraud. But the irony is Zalando opened up for more customers to pay this way at the start of this year. But that's also the moment the online fraud exploded, Swedish Startup Space writes.

Under false names and addresses frauds ordered goods from the online store of Zalando, and then received the goods without paying for them. This left Zalando with a huge number of unpaid invoices. In the half-year report for January - June, Zalando says it constantly strives to offer more customer-friendly payment methods. "However, the higher share of invoiced customers compared to the corresponding prior-year period combined with a higher level of fraudulent activity in the market led to increased write downs of trade and other receivables." Zalando estimates the sum is about 18.5 million euros. ecommercenews.eu

Android Pay Will Change Your Customers' Expectations
The cards on your phone are assigned a virtual account number and they are used in place of the actual numbers on your card. This is one of the different levels of security Android Pay provides. By using the virtual number, the merchant never gets your payment information. Another security protocol uses Android Device Manager to find, lock, or erase the data on the phone if it is lost or stolen. And because the actual information about your cards are not stored on the phone, no one can access it even if it is unlocked. The payment information is encrypted on secure servers. smallbiztrends.com

How Vulnerable To Hackers Are Mobile-Payment Apps?
How secure are those mobile-payment apps and who makes sure that the companies behind them are doing all they can to keep your personal data safe? The Clearing House, an advocacy group owned by the world's largest commercial banks, is raising those questions and others in a new report titled "Ensuring Consistent Consumer Protection for Data Security: Major Banks vs. Alternative Payment Providers."

The report argues that while these providers, operated by both established companies and start-up firms, are subject to some data-security requirements, they don't face the more extensive regulatory oversight banks do when it comes to cybersecurity. That makes it easer for security flaws to go undetected until a breach actually happens. In its report, the Clearing House made several recommendations and observations, including these related to legislation that would establish additional data-security requirements for alternative-payment providers:

● Data Security Act of 2015. This proposed law would establish flexible and common-sense standards for firms of all sizes to follow in order to secure consumers' sensitive financial information and prevent breaches.

● More resources. To exercise any new authority successfully, the FTC would need more resources to properly staff investigations and enforcement actions, the report said.

● Better security. Additional legislation might make it clear that alternative-payment providers are subject to the same type of scrutiny with respect to data security as banks. mobilemarketingwatch.com

Walmart details e-commerce strategy with new $200M Polk County distribution center

Walmart's mobile chief just joined PepsiCo to lead its new e-commerce push

The web grows 15% this year for apparel chain Ascena

"Fraud is not a person - it is a dynamic grouping of statistics that deviate from the norm."
Stuart B. Levine, CFI, CFCI
CEO, The Zellman Group & Zelligent

ORC News
Sponsored by NEDAP
Phoenix, AZ., Police bust 7 for $50k of merchandise during 49 incidents of theft in valley stores
The 7 people stole merchandise from Macy's, Burlington Coat, TJ Maxx, and Marshalls stores in Pheonix, Glendale, Peoria, Gilbert, Chandler, Scottsdale, and Avondale. Police say during the thefts, high-dollar merchandise, such as designer handbags, clothing and sunglasses, were taken. The thefts occurred between May 7 and September 3. During their investigation, police learned the suspects entered the stores individually or as a group, and walked out with the merchandise without paying. fox10pheonix.com

Baltimore, MD., Three Defendants Indicted in Counterfeit Credit Card Scheme
Dominici owned and operated JJ&M Enterprises, LLC, a business based in Annapolis. Ledbetter worked at JJ&M. Price was a server at a restaurant in Gambrills, Maryland. According to the seven count superseding indictment, from at least July 2014 to February 9, 2015, Dominici obtained stolen or otherwise compromised credit card numbers from several sources, including black market "carding" websites where stolen credit card information can be purchased. Price used electronic devices known as skimmers to fraudulently obtain the credit card information of restaurant customers who paid by credit card. Price then provided this stolen customer information to Dominici for use in producing fraudulently re-encoded credit cards. Dominici and Ledbetter obtained stored value cards, used special equipment to encode the stolen account information onto stored value cards and then used the fraudulently re-encoded credit and stored value cards to buy merchandise. justice.gov


Secret Service investigation in merchandise stealing operation nets 4 arrests in Lancaster Co, NC; Walmart, CVS & Home Depot Lancaster County Sheriff's Office worked with federal agency to uncover the alleged crimes. Federal indictment alleges intricate scheme to resell stolen items. As part of the scheme, a group of people known as "boosters" were stealing merchandise from large retailers including Walmart, Home Depot, Lowe's, CVS Pharmacy, Dollar General, Family Dollar and Harris Teeter, including from locations in North Carolina's middle federal district, according to an indictment. These "boosters" brought the merchandise into Lancaster County and sold it to the McManuses, McDonald and Montgomery - known as the "fences" in the operation - at a fraction of its retail value. The "fences" then sold the merchandise at a profit at locations in Lancaster County and elsewhere, the indictment states. In March 2014, the McManuses purchased about $5,500 in stolen merchandise that included flat-screen televisions, power drills, packages of batteries and bulk packages of over-the-counter medication, court records show. heraldonline.com

Edinburg, TX: Warehouse employee charged in snack theft; $100,000 worth of snacks
A Pharr man was arraigned Tuesday in connection with the theft of more than $100,000 worth of snacks after he turned himself in to the sheriff's office Monday afternoon. Albert Sanchez was formally charged by Hidalgo County Justice of the Peace Gilberto Saenz with a felony theft charge after sheriff's investigators said the man stole more than $100,000 worth of Takis chips from a local distribution company, spokesman J.P. Rodriguez said. Sanchez's bond was set at $40,000. Rodriguez said Sanchez, who worked as a warehouse employee at R&R Distributors, stole several pallets of merchandise over the course of more than six months and then resold them at various locations in and around the county. brownsvilleherald.com

Indianapolis, IN: Central Indiana AT&T stores hit for tens of thousands in merchandise; suspects identified
Police have one person in custody and are searching for a second person in connection with the theft of tens of thousands of dollars' worth of phones throughout Central Indiana. Police said the suspects were not only working together, but were cousins. The two struck every AT&T store throughout the county, some of them several times. The suspects, Lonnie Morton and Terry Henton, had mastered the art of stealing cell phones, according to police. Investigators said their crime spree began months ago when they targeted a far west side AT&T store, where they learned to disable the wire security tethers of phones on display. theindychannel.com
Palm Beach, FL: Shoplifter apprehended with 23 items, valued at $550
A man was stopped by a store's loss prevention officer after taking five shirts, sticking them into a large bag and leaving a store in the 3100 block of PGA Boulevard without paying. Though the loss prevention officer only witnessed the man place the five shirts in his bag, he actually had 23 items from the store that he had not paid for. The items were worth nearly $550. He was arrested. palmbeachpost.com

Oklahoma City, OK: Walmart ticket-switch lands a suspect in jail; search uncovers, marijuana, meth and hydrocodone
Court documents said a loss prevention officer at the Interstate 240 location witnessed 32-year-old Kendra Wolf taking labels off of merchandise discounted for clearance. She was then spotted placing those labels on regularly priced merchandise. The store claims Wolf then used the self-checkout lane to purchase the items. The total loss for the store was $155.55. koco.com
Do you have an ORC case to share?
Share your ORC news and help the industry grow

Retail Crime News

Sponsored by Security Resources
Mission Hill, MA: Man Killed In Stop & Shop Parking Lot
Police are hunting for a gunman, they believe targeted and killed a man in his 20s during a brazen, midday shooting yesterday in a Stop & Shop parking lot in Mission Hill. "I think the person was targeted," Boston police Commissioner William B. Evans said. The victim was sitting in the rear passenger seat of a sedan when he was shot, Boston police Lt. Michael McCarthy said. The shooting, near Alleghany and Calumet streets, occurred shortly before 12:15 p.m. The shooter, who cops say took off running south from the busy parking lot, remains at large. bostonherald.com
Evesham, N.J.: UPS driver foils credit card scheme in South Jersey - Being followed & delivering lots of American Express CC's
UPS driver notices SUV following him and questions why he's delivering so many American Express credit cards to homes. Police found Priamo Raphael Lopez-Toro, 40, of Paterson, and found stolen UPS packages with credit cards addressed to township residents, plus a sheet containing dozens of UPS tracking numbers for deliveries to residents in Evesham, Cherry Hill and Voorhees, police said. After an investigation, Evesham police allege Lopez-Toro was able to compromise residents' identities as part of a scam to fraudulently order credit cards. The investigation remains active. phillyvoice.com

York, PA: Federal Grand Jury convicts man in $500K jewelry store robbery, shooting
A federal jury has convicted a New York man for a $500,000 heist and shooting at a midstate jewelry store. Jesse Brewer, 40, and Jamaica, could face to life in prison for the July 12, 2012 holdup at White Jewelers in York. The conviction on charges of interference with commerce by robbery and use of a firearm during the commission of a crime of violence came late Wednesday after a three-day trial in the federal courthouse in Harrisburg. Brewer and two accomplices, Jamell Smallwood and Timothy Forbes, both of Allentown, stole more than 50 Rolex watches. Brewer also shot and severely injured the store owner. pennlive.com


Macon, GA: Macon Publix Armed Robber may be connected to
Atlanta Publix heists
A gunman robbed the Publix on Bowman Road in north Macon just after 1 p.m. Wednesday, taking an undisclosed amount of cash, according to the Bibb County Sheriff's Office. Publix representatives have said the suspect may be connected to other armed robberies at Publix stores in the Atlanta area, according to a news release. In Wednesday's robbery, as in each Atlanta case, the suspect patiently approached the customer service counter, lifted the front of his shirt to display a handgun and demanded money from the register, according to the release. macon.com

Moorpark, CA: Officials investigate Armed Robbery at Rite Aid
The incident was reported about 5:30 p.m. Monday at the pharmacy along Spring Road. A man entered the store, selected an item and showed a cashier a message on his cellphone demanding money, officials said. The man then showed a stun-gun like device, and the cashier ran away. vcstar.com
Omaha, NE: Walgreens Armed Robbery Suspect don't get far
Two men were taken into custody shortly after an armed robbery at a Omaha Walgreens Wednesday night. Police say the suspects entered the store at North 72nd Street and Crown Point Avenue shortly after 8 p.m., They ran to a nearby apartment complex where they were caught. wowt.com
Portage, MI: Thieves still at large after Jared jewelry store heist
Portage Public Safety detectives will be going through surveillance tapes, interviewing witnesses and pursuing other evidence as they try to track the three jewel thieves who pulled off a smash-and-grab robbery at the Jared The Galleria of Jewelry store on South Westnedge Avenue. The three men rushed into the brand new store at around 8:30 p.m. Thursday, smashed the glass in a display case and just began grabbing items before running from the store. wzko.com

Eugene, OR: Former employee sentenced for theft of $47,000 in cash from jewelry store over two years; sentenced to 30 days
A former employee of a jewelry store in Oakway Center entered plea to five charges of first-degree theft earlier this month. Monique Sessner, 49, reported to the jail Wednesday to serve 30 days in connection with stolen cash from Skeie's Jewelers. She has also been ordered to pay $47,000 in restitution to the jewelry store. registerguard.com

Mason City, IA: Jury watches Subway employee surveillance video; Theft and Arson
He's been accused of stealing from his job and even setting the place on fire, now Ethan Miller is standing trial for several charges including second-degree theft and first-degree arson. Miller is a former employee of a Subway in Mason City and was arrested earlier this year in connection with the arson of the building back in December of 2014. kimt.com
International Union of Marine Insurance (IUMI) calls for action to prevent Cargo Theft
Reacting to an alarming increase in cargo thefts globally, the IUMI has called for the introduction of a range of measures to help reverse this worrying trend. In a position paper published at the IUMI conference in Berlin, the association points out that cargo theft is no longer confined to high-value goods and that online trading platforms are encouraging the crime. Håkan Nyström, a member of IUMI's political forum and the presenter of the position paper at the conference said: "There is a market for any kind of stolen goods and online platforms are making it easy to trade these products openly. The impact on the economy is huge. "Back in 2008 the EU estimated the annual economic damage to Europe was €8.2 billion ($9.3 billion). This figure must be vastly increased today. Comparable numbers are not available for Africa, the Americas or Asia but we believe these regions are suffering in the same way." intelligentinsurer.com

Laredo, TX: Special Electronics store employee slashed during jewelry theft

Philadelphia, PA: Attempted Robbery turns into Double Shooting at small West Philly grocery store, 2 Hurt

Los Gatos, CA: Two arrested for 2012 Blacy's Fine Jewelers Armed Robbery

Orlando, FL: Owner of a Dry Cleaner shot and killed at Lake Mary strip center

Drug Ring Bust Uncovers Stolen World Series Ring From 2004 Boston Red Sox

UK: Luton woman found guilty of threatening to stab security guard with an HIV syringe


Robberies and Burglaries
● Acorn Foods - Pueblo, CO - Armed Robbery
● Alternative Creations Fine Jewelry - Greenwood, IN - Burglary
● AT&T - Winsor, CT - Burglary
● Circle K - Glendale, AZ - Armed Robbery
● Citgo - Attalla, AL - Burglary
● CVS - West Lafayette, IL - Robbery
● iWireless - Waterloo, IA - Armed Robbery
● Jared - Portage, MI - Armed Robbery
● Papa Murphy's - Benton Co, OR - Robbery
● RJ Tobacco - Fayetteville, NC - Armed Robbery
● Stop&Shop - Mission Hill, MA - Shooting
● Verizon - Fayette Co, GA - Burglary
● Vintage Stock - Tulsa, OK - Burglary
● Walgreens - Omaha, NE - Armed Robbery
● 7-Eleven - Virginia Beach, VA - Armed Robbery


Featured Job Listings
Sponsored by NuTech National
Feature Your Job Here For 30 Days -
70% Aren't On the Boards
VP of Sales/Client Relations
More details coming soon
Confidential - Retained Search
Nationwide
Gus Downing
NEW TODAY Dir LP
Pier 1 Imports
Fort Worth, TX
Pier 1 Imports
NEW TODAY LP Dir
BevMo
Concord, CA
BevMo
Dir LP
Lane Bryant
Columbus, OH
Lane Bryant
Dir LP (Western Canada)
Walmart Canada
Calgary, CA
Walmart Canada
Dir LP
Cracker Barrel
Lebanon, TN
Cracker Barrel
LP Director
Wireless Advocate
Seattle, WA
Wireless Advocate
Dir Safety AP Solutions
Walgreens
Deerfield, IL
Walgreens
Dir of AP, Global Ecommerce
Ralph Lauren
Greensboro, NC
Ralph Lauren
Dir AP
Saks Fifth Ave

New York, NY
Saks Fifth Ave


Territory LP Dir.
Burlington Stores
Los Angeles, CA
Burlington Stores
Dir. of Security
Estee Lauder
El Segundo, CA
Estee Lauder
Director of LP
Pacific Sunwear
Anaheim, CA
Pacific Sunwear
VP Supply Chain, LP & Safety
Ross Stores
Ft. Mill, SC
Ross Stores
Regional LP Mgr
Tractor Supply Co.
Baltimore, MD
Tractor Supply Co.
Sales Representative
NuTech National
Maitland, FL
NuTech National

Limited Time Only - Post Your Multi-Unit LP jobs for FREE - Learn More Here
Daily Job Alerts


Appearing One Day Only
View our Internet Jobs Archives here
AP Manager
Home Depot
Tucson, AZ
Home Depot
LP Supervisor
Kohl's
East Brunswick, NJ
Kohl's
LP Specialist
Kroger
Virginia Beach, VA
Kroger
Dept Mgr LP & Safety
Lowe's
McAllen, TX
Lowe's
Dept Mgr LP & Safety
Lowe's
Port Arthur, TX
Lowe's
Mgr LP & Safety
Lowe's
Minersville, PA
Lowe's
Dept Mgr LP & Safety
Lowe's
Hagerstown, MD
Lowe's
Dept Mgr LP & Safety
Lowe's
Jacksonville, NC
Lowe's
AP Manager
Sam's Club
Great Falls, MT
Wal-Mart
Area Mgr AP
All facilities
Grantsville, UT
Wal-Mart
AP Manager in Training
Walmart
Evansville, IN
Wal-Mart
AP Manager in Training
Walmart
Dade City, FL
Wal-Mart
AP Manager in Training
Walmart
Bechtelsville, PA
Wal-Mart
AP Manager in Training
Walmart
Lumberton, NJ
Wal-Mart
AP Manager in Training
Walmart
Canton, OH
Wal-Mart
Market AP Mgr
Sam's Club
Florence, KY
Wal-Mart
Regional Mgr LP
Giant Eagle
Bedford Heights, OH
Giant Eagle


Home of the Industry's Original
On the Move

None to report.
Post Your New Job or Promotion!
See all the Industry Movement


Your Career
Sponsor this section of the Daily
Want to Make Change Less Painful? Try these Four Things When announcing a change to your team, it's hard to know what the response will be. Maybe they will be anxious at first, but later on they will see the benefits this new change will have. Here's how you can help ease through the transition and support your team members. Talk about your reaction

How to Communicate and Command a Team Without Trying to Force Yourself to Be Type-A Not all of us are extroverts, and when it comes to leading teams, there are ways you can be an effective leader without having a Type-A personality. Here's how you can command your team. Write it down

How to Create an Environment of Collaboration It's important to create a work environment where teamwork is a priority and everyone makes a contribution to the organization. Everyone contributes to different degrees, and it's important to recognize that and consider their specific contributions. Get your team to work together with these six tips. No all-star teams

Collective Impact: A Collaborative Approach to Creating Change This concept, coined by the Foundation Strategy Group, suggests that companies who work toward common goals can achieve more if they work together. Through 5 common components, meaningful change can occur. Find a common agenda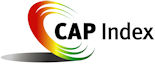 Tip of the Day
Sponsored by Vector Security
Sometimes it's not what you say that's important as much as it's what they feel six months after the conversation. Being a good wordsmith is a skill, but ensuring that what you say leaves the right impression long term is a true art and one that is only reached by reflection and intention.

Just a Thought,
Gus





Upcoming Events
---
Recruiting?
Get your job e-mailed to everyone... everyday
Post on our Featured Jobs Board!
Reach your target audience in 2015 every day!
Request our 2015 Media Kit
update account / change e-mail
unsubscribe FEEDBACK
www.downing-downing.com

Advertise With The D&D Daily




36615 Vine Street, Suite 103
Willoughby, OH 44094
440.942.0671
copyright 2009-2019
all rights reserved globally