The D&D Daily Mobile Edition
September 18,

2015



The LP Industry's #1 News Source - Informing, Educating and Instilling a sense of community



Moving Up
Sponsored by Stanley Security
See all "Moving Ups" Here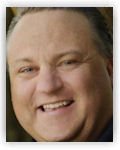 Jack Gehrke, CFI was named Director of Loss Prevention for Wireless Advocates.
Jack previously held the position of Lead Investigations and Analytics for Starbucks before taking this new role. He has held other Senior Manager Loss Prevention positions for such retailers as T-Mobile and At&T/Cingular. Jack earned his Bachelors of Arts degree in English from Concordia College. Congratulations Jack!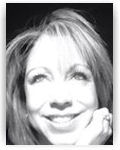 Laura Morris was named Corporate Asset Protection Management for Rastelli Food Groups, Inc.
Laura was previously the Regional Asset Protection Manager for Limited Brands and had worked there for 2 years. She has held other loss prevention positions for Walmart as a Market Asset Protection Manager, Sears Holdings Corporation as a District Loss Prevention Manager and May Company Strawbridges as a Loss Prevention Manager. Laura earned her Bachelors of Arts degree in Psychology, Religious Studies from Georgian Court College. Congratulations Laura!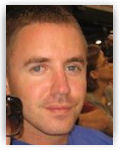 Steve Bryant was named Sr. Manager Profit and Protection for Caribou Coffee.
Steve previously worked for Kohl's as a District Loss Prevention Manager for over 4 years. He was also the Executive Team Lead of Assets Protection for Target before that. Steve earned his Bachelor of Science degree in Criminal Justice from University of Wisconsin-Platteville and later acquired his MBA from Cardinal Stritch University. Congratulations Steve!

Retail Council of Canada News

Canada's Leading Loss Prevention Conference Delivers Value for Attendees, with High-Profile Speakers and a New Lifetime Achievement Award
By Christine Sampaio, National Security and Loss Prevention Manager, Acklands-Grainger, Inc
This year's 2015 RCC's Loss Prevention Conference was held on September 16th at the International Centre in Mississauga, Ontario. Attendees of the event were treated with great presentations by local and international speakers, fun and interactive vendor exhibits, great food and fantastic networking opportunities with fellow industry friends and colleagues.

The jam packed agenda included speakers Jamil Farschi (CISO - Home Depot), Bill Blair (Former Toronto Chief of Police), Nathan Dayler (Detective Constable Toronto Police Services), Douglas Domin (Assistant Legal Attache - FBI Toronto Office), Dina Kamal (Partner, Cyber Risk Service - Deloitte Canada), George Waggott (Partner & Co-Chair, Employment & Labour Group - McMillan LLP), Shawn Smith (Sr. Solutions Specialist, SAS Canada Retail Practice), Christian Leuprecht (National Security Expert and Professor of Political Science - Royal Military College of Canada), Mahmoud Ghali (CTO - Reshift Media Inc), Brain Renwick (Detective Constable - York Regional Police) Robert Siciliano (Security Analyst, Author and Media Personality) and Daniel Linskey (Former Superintendent-in-Chief, Boston Police Department).

There were also two engaging panel discussions. One lead by moderator Rita Estwick (Director, Security Strategy - Canada Post) with panelists: Gord Jamieson (Head of Canada Risk Services - VISA), Kristen Palmer (Manager, Fraud Prevention & Strategy - Canadian Tire Bank), Brian Prentice (Chief Risk Officer - Moneris). And the other lead by moderator Michael LeBlanc (SVP, Marketing & Digital Retail - RCC) with panelists: Kasia Devlin (GM, Loss Prevention - Bluenotes), Shelley Holmes (Sr Manager, Risk & LP - The Shopping Channel), and Colin Kennedy (Digital LP Leader, Banana Republic Global - GAP Inc).

The conference also saw the first RCC - Lifetime Achievement Award recipient which was presented to Rita Estwick - Director, Security Strategy at Canada Post. Congratulations to Rita on this achievement!

Overall a great conference filled with tons of great industry information from emerging Cyber Threats to Workplace Violence and a look into the future of retail security and loss prevention. Congratulations to the RCC on putting together another great conference.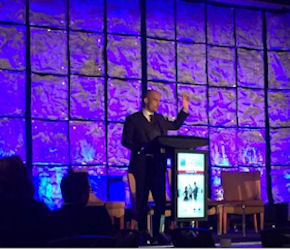 Jamil Farschi speaking to the audience on 'Securing Content in an Unsecure World'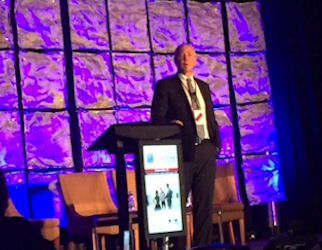 Former Toronto Chief of Police Bill Blair discussing ORC and Stores from Toronto's Crime Scene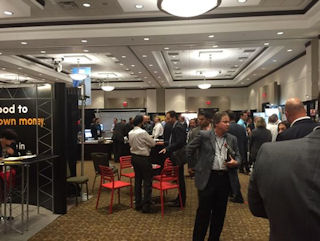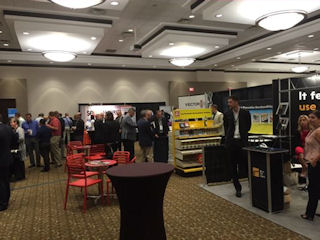 Vendor Exhibits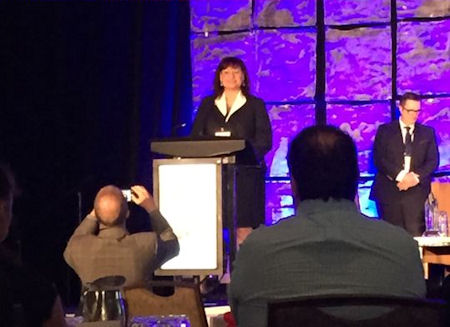 Rita Estwick receiving the First RCC Lifetime Achievement Award

News Brief
Sponsored by WG Security Products, Inc.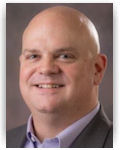 The 2015 NRSS Has Been Released: So What?

By: Rhett Asher, Vice President, Asset Protection, Data Security & Crisis Management, Food Marketing Institute

Another year. Another National Retail Security Survey (NRSS). So what? What is the significance of this survey? Does the information within affect the outcome of your company's shrink results? What is the importance of knowing how other retailers view their shrink results? Does this survey help those of us in the food retail industry attack shrink with a better outcome than had this survey never had been conducted?

In an effort to simultaneously answer all of these questions without seeming elusive, the answer is: it depends.

I took the liberty of asking several Asset Protection leaders from various retail segments how they use the information contained within the NRSS and surprisingly, I received the same response with little variation. "I use it to gage how our program fares with those of other retailers." Is this a good answer? Is this the right answer? Again, it depends. The NRSS has a wealth of information contained within its bindings and if one chooses to use it to answer specific questions about specific curiosities, then that is their choice. However, I believe there is additional valuable information hidden in this report and I would be remiss if I didn't challenge you to think differently.

We are all in the Asset Protection field to reduce losses for our employer. Inventory shrink, when successfully reduced, is a main area in which bottom line profits can be enhanced. None of us would be successful at our jobs if we didn't aspire to improve prior year results, regardless of how well those prior year results may have been. Because of this fact, why would we ever limit ourselves to using the NRSS, or any other survey, solely to validate our respective program against other retailers? If we truly want to be the best we can be, then I submit to you that perhaps a better use of the information contained in the survey would be to specifically seek to learn what we are NOT doing well. The survey itself will not point this out, but with a little analysis on your part, the NRSS will come to life! einnews.com

For more on the National Retail Security Survey, watch our interview with Dr. Richard Hollinger, lead author of the study, in our LPNN column below

Inside Kroger's IP Surveillance Infrastructure
Like many directors of LP in large retail environments, Karl Langhorst spent many hours in 2013 doing due diligence on a path of migration from analog CCTV to IP video. While Langhorst's approach to $108 billion Kroger's migration to IP video began the conventional way -- an analysis of market-ready platforms from leading providers -- it soon took a dramatically different turn. "Through internal discussions with our partners in R&D, we realized there was work going on inside our four walls that could hold great potential for a homegrown solution," he says.

Led by Sr. Director Brett Bonner, the R&D arm at Kroger was working on the development of a then-unnamed interconnected IT system that would include a number of radio and IoT (Internet of Things)-based technologies to enable everything from consumer-facing shopping tools to mobile device-enabled temperature monitoring for food safety. As the conversation between LP and R&D progressed, synergies emerged. "We were mapping an efficient grid that would provide good radio communications for our R&D initiatives," says Bonner. "Karl was mapping out a migration to IP video. And, it seemed everywhere we looked there was a camera." That got Bonner and Langhorst thinking; instead of developing and supporting two autonomous infrastructures to meet each department's objectives, would it be possible to build one platform that would serve store operations and LP?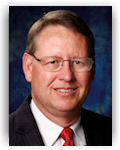 "We realized there was work going on inside our four walls that could hold great potential for a homegrown solution."

- Karl Langhorst, Director of LP, Kroger

The conversation between LP and R&D evolved from theory to earnest work toward what is today known as Kroger's RSI (Retail Site Intelligence) enterprise IT architecture. Bonner and Langhorst brought in Randy Christian, who serves the retailer as LP technology manager. "From an LP perspective, the transition to IP video was born of a need for scalability because it's difficult to add new channels to CCTV. We also sought the higher resolution that new IP cameras afford, the agility of a more portable camera infrastructure, and the advanced analytics enabled by IP video," says Christian. "We knew we'd be running a lot of wires to support our IP camera rollout, so, at a minimum, we surmised that we'd gain some efficiency if we collaborated our effort with that of R&D."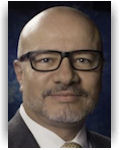 "The system presents itself uniquely for each individual user through roles-based access."

- Randy Christian, LP Technology Manager, Kroger

innovateretailtechnologies.com

The Busiest Time of Year for LP Conferences - Over 10 in Two Months
With the retail LP conferences usually having a 10-month window, excluding the November and December holiday season, this two-month period of September and October is cram time for the industry. With ORC and various other organizations fitting theirs in right before the holiday season. This two month period has over 10 conferences taking place all across North America.

While FMI's, RILA's, NRF's, and RLPSA's conferences are in the front half of the year, along with a few ORC shows and user group conferences, the real push is right now and thousands of LP executives are meeting across the nation and getting ready for the busiest time of year as criminals are also getting ready for their busiest time of year as well. The problem for some and especially the vendors is which ones to attend and which ones to sponsor. The good thing is we're all getting ready and everyone's getting focused.

Good luck at your upcoming event and we'd be thrilled to share your information and recap here on the Daily.

LPRC Team Meeting
This week the LPRC team was busy meeting with current members and discussing IMPACT 2015. Chris Gillen, Sr. Advisor for the LPRC, and Brian Bazer, LPRC BOA Member, met with our team to finalize current research and projects that are set to be presented at the conference. We also updated and discussed current operations and future goals. Thank you to Chris and Brian for taking time to help our organization grow and providing us with invaluable advice.

60 seconds with... Ady Houghton, Head of Corporate Audit - Iceland Foods
What's your distinctive 'take' on the LP landscape? Seek to understand first, and involve yourself to understand, all of the issues. What will be the biggest changes in the next three years? ● Fewer retail staff on shop floors ● Budgets are under pressure from diminishing margin and sales ● The emergence of CCTV technology... What are the 5 biggest issues in LP? ● Quality of LP people ● Less people on the shop floor will increase risk ● Economic climate not improving ● Ensuring you have a plan that the executive of your business buys into ● And, as always, how can I do things cheaper, faster, better? Your biggest focus for 2015? The development of the LP Team, staying really close to Retailers. Now, more than ever, LP teams need to deliver real financial benefit to our respective organisations. What trends do you see right now? ● Retailers are suggesting there is an increase in customer theft (circle of concern versus circle of influence) ● Retail margins are reducing ● Growth of the internet ● The merging risk of stock and vehicles - delivering direct from store to customer. retailfraud.com

Restitution in Aeropostale $25M kick back scheme between vendor and Aeropostale executive being reviewed by Judge
A whopping $13.7 million in restitution that former Aeropostale Inc. vendor Douglas Dey was ordered to pay the retailer came under scrutiny Tuesday at the Second Circuit, with one judge citing thin evidence of the company's losses in Dey's kickback and fraud trial and a trial judge's apparent unwillingness to dig deep.

Dey, who admitted paying $25 million in kickbacks to Aeropostale executive Christopher Finazzo, Aeropostale's former chief merchandising officer, while running clothing supplier South Bay Apparel Inc., is appealing the restitution order but not other aspects of his conviction. He was sentenced to 3½ years by U.S. District Judge Roslynn R. Mauskopf and ordered to pay Aeropostale $13.7 million in restitution along with Finazzo even though the pair already had coughed up more than $12 million in settlements.

Noting at oral arguments Thursday that there was no Fatico hearing to assess Aeropostale's losses, Circuit Judge Denny Chin wondered at Judge Mauskopf's seemingly off-the-cuff decision to equate the total amount of the kickbacks paid to Finazzo with the total amount of loss to the retailer. "It looks like the court is substituting the ill-gotten gains for the loss." law360.com

Industry Supports First National Goal To Reduce Food Waste 50% By 2030
The USDA and EPA have set the first-ever national food waste reduction goal for the U.S., calling for a 50 percent reduction by 2030. As part of the effort, the federal government will lead a new partnership with charitable organizations, faith-based organizations, the private sector and local, state and tribal governments to reduce food loss and waste in order to improve overall food security and conserve the nation's natural resources.

An array of voices from across the food chain applauded this week's announcement. theshelbyreport.com

Retailers join with USDA, EPA on food waste reduction

J. Crew's Madewell brand launches worldwide

Amid lawsuit, Haggen seeks OK for Albertsons to rehire workers

Infographic: True Cost of Fraud 2015 Study

All the News - One Place - One Source - One Time
The D&D Daily respects your time & doesn't filter retail's reality
Report Your News!
(content subject to approval)


PayPal News

Woman faces hearing on football game ticket fraud charges
The North American PayPal Global Asset Protection Investigations team assisted the Greenville County Sheriff's Office where Melissa M. Grey is facing charges related to computer crime and for allegedly selling fraudulent football game tickets for Clemson, South Carolina and other colleges, according to prosecutors and court. Several people reported they deposited money in Grey's PayPal account but she never provided tickets or passes or she gave them reprinted tickets, according to warrants. Global Asset Protection are continuing to work with the Police as the case prepares for trial. greenvilleonline.com indexjournal.com

For further information on PayPal GAP Team, email inquiries to lawenforcement@paypal.com.


Report: How ready are U.S. retailers for EMV? Not very
Only 27% of U.S. merchants will be EMV-ready by the October 1st liability shift, down from the 34% estimated in March, according to a survey. By December 2015, 44% of U.S. merchants are expected to adopt EMV, however EMV-readiness will not reach a threshold of least 90% until 2017- more than 15 months after the shift. chainstoreage.com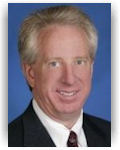 What small businesses need to know about the EMV deadline
An interview with NRF Vice President of Retail Technology Tom Litchford
Best Resource - the best resources is the EMV Migration Forum. Among other things, they have a great EMV 101: Fundamentals of EMV Chip Payments recorded webinar, and we partnered with them on a webinar about this time last year called Merchant Considerations for U.S. Chip Migration featuring John Drechny from Walmart and Robin Trickel from Heartland Payment Systems. This webinar focused on the considerations required and the project planning necessary for EMV implementation.

Will all customers have chip cards by October 1? No. Migration to EMV will be a multi-year, transitional process.

What are the ramifications for business owners if consumers purchase with a card that just has the magnetic stripe? The change in liability does not affect purchases made with magnetic stripe cards.

What should we say to customers who may not know what all this is about and why they are getting updated chip cards? Simply stated, the change is about security - making it harder for the bad actors to turn stolen card numbers into counterfeit cards and use them successfully to steal from retailers.

Assuming a business has implemented in time, how does the retailer's liability change after October 1? It's fairly straightforward: If the merchant accepts a counterfeit chip card and has not upgraded to EMV-compliant readers and software, then the merchant assumes the liability for that transaction. The graphic below, from our webinar, provides a great overview for the liability shift rules.
What happens if small businesses don't implement EMV technology by October 1? The worst case scenario is that the merchant would be liable for fraudulent transactions made with chip cards. The October 1 "deadline" is just about the liability shift - merchants will still be able to transact business with their customers. Each retailer should do their own business risk analysis of their exposure to credit card fraud and determine for themselves the appropriate time to invest in EMV-capable technology. In fact, realizing that EMV is not the panacea that the card brands would want us to believe, most retailers are not so concerned with the deadline itself. Instead, they are focused more on protecting their customers now by implementing technologies such as point-to-point encryption and tokenization during the payment authorization process. nrf.com

CVS Photo Developer Hit With Data Breach Suit - Security Practices Failed - Didn't Promptly Notify
A CVS Pharmacy Inc. customer filed a putative class action in Georgia federal court Tuesday accusing the company that manages online photo centers for CVS, Costco Wholesale Corp., Rite Aid Corp. and Wal-Mart Canada of negligence and breach of contract for failing to protect customer data from hackers.

Georgia CVS customer Tamara Nedlouf claims PNI Digital Media Inc. failed to take reasonable measures to prevent the breach and promptly notify customers that their data had been compromised. Nedlouf claims PNI had a duty to disclose to consumers that its security practices weren't adequate to protect consumers' personal financial information. The company should have tested its security systems to ensure data was protected and implemented a process for detecting possible breaches, the complaint said. law360.com

7th Circ. Won't Revisit Neiman Marcus Data Breach Ruling - Plantiffs Can Sue - Cut Corners on Security
The Seventh Circuit declined to rehear an appeal it decided against Neiman Marcus over a payment card data breach on Thursday, leaving in place the precedential ruling that held plaintiffs can sue for the trouble and expense of preventing fraud on their accounts.

The plaintiffs claim their payment card details were compromised in the 2013 breach of Neiman Marcus systems that affected a proposed class of 350,000 customers, saying the retailer cut corners on security measures that could have prevented or mitigated the breach and didn't give them timely notice of the attack. law360.com

CSOs could see 7% raise next year
Across all fields, U.S. starting salaries for professional occupations are projected to increase 4.1% in 2016. The largest expected gains are in tech - where starting salaries for newly hired IT workers are forecast to climb 5.3%. The 20 positions expected to see the largest salary gains, percentage-wise, between 2015 and 2016 are:

5. Data security analyst
2015 salary range: $106,250-$149,000
2016 salary range: $113,500-$160,000
7.1% increase

6. Chief security officer
2015 salary range: $134,250-$204,750
2016 salary range: $140,250-$222,500
7.0% increase

9. Network security engineer
2015 salary range: $105,000-$141,500
2016 salary range: $110,250-$152,750
6.7% increase

17. Information systems security manager
2015 salary range: $122,250-$171,250
2016 salary range: $129,750-$182,000
6.2% increase csoonline.com

Levi Strauss store tests RFID in one store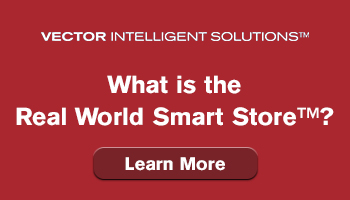 Vendor Spotlight


Intelligent Article Surveillance
One of the most important concerns when implementing an electronic article surveillance (EAS) solution for your retail stores is to strike the right balance between effectiveness and customer friendliness of the system - so you deter shoplifters, not customers!

At Nedap, we understand this balancing act: Our RF and RFID article surveillance solutions combine the latest, innovative technology available with a sleek, unobtrusive design that seamlessly blends into the decor of your store and helps you create a pleasant and welcoming atmosphere.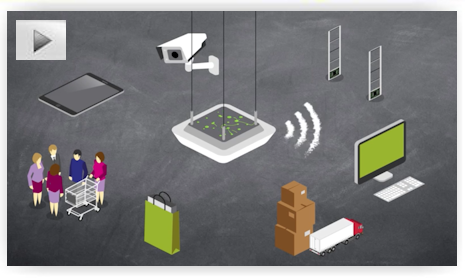 Experience shows that losses can be reduced by more than 40% with an electronic article surveillance system, which leads to an extremely quick return on investment within a few months. Intelligent article surveillance, however, can cut your shrinkage by another 20%.

Next generation article surveillance

| | |
| --- | --- |
| > | Protect your investment. Nedap solutions offer a guaranteed simple upgrade path to RFID. |
| > | Fight organized crime effectively. Notify your staff discreetly when people enter the store with booster bags. |
| > | Empower your employees and make them part of the solution. e.g., show your guards a picture or movie of the person who triggered an alarm. |
| > | Know more, sell more. Actionable data for compliance overview and identification of best practice and high-risk stores. |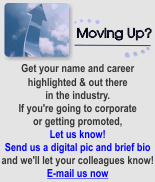 New Perspectives on the National Retail Security Survey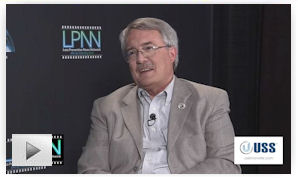 Dr. Richard Hollinger, criminology professor at the University of Florida and lead author of the National Retail Security Survey, sits down with LPNN for a candid discussion on the latest findings from the industry-benchmarking annual study on retail loss. According to the 2015 NRSS, inventory shrink averaged 1.38% of retail sales, or $44 billion - with shoplifting accounting for the largest portion of reported shrink, surpassing internal theft for the first time ever. Dr. Hollinger talks about the challenges of quantifying ORC, the emergence of data analytics, the possibility of body cameras on retail employees, and the surprising fact that many LP departments are reporting budget increases for the first time in years.
---
In this LPNN Quick Take, Amber Bradley shares some security tips to help consumers keep their personal data safe. Ed Wolfe, WG Security, learns what he's been doing wrong all these years.

Solution Providers, have a video or commercial you want to publish? Contact us.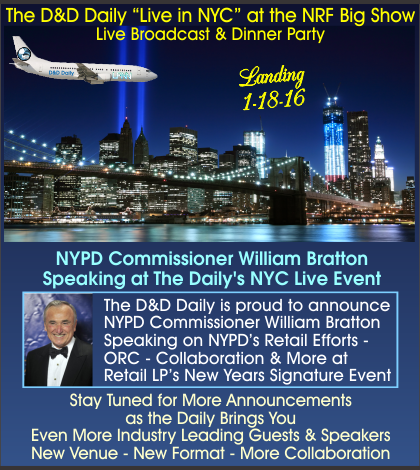 Canadian Push
Sponsored by Vector Security
Mission, BC: Man stabbed after argument at Canadian Tire
A man is in hospital and will require surgery, after he was stabbed at a Canadian Tire store in Mission, B.C., around 8 p.m. Wednesday night, according to Mission RCMP. An altercation between the victim and a man in his 20s broke out in the store, and spilled out into the parking lot. The victim, who is in his 40s, suffered a single, non-life-threatening stab wound in the abdomen. Paramedics with the B.C. Ambulance Service airlifted the man to Royal Columbian Hospital in New Westminster. The suspect, in his mid-twenties, waited for police to show up and was taken into custody. cbc.ca

Suspect in a 'gas and dash' theft murder in midtown Toronto 3 years ago has been arrested in Montreal
Max Edwin Tutiven, 42, was taken into custody on Thursday morning, according to police. Montreal police spokesperson Ander Leclerc said a tip led police to a home in the city's east-end where a warrant was requested to enter the building but the accused eventually surrendered to police after a two-hour stand-off. Shell gas station employee Jayesh Prajapati was killed when he tried to stop a man from driving away without paying his $112.85 bill. The incident took place on Sept. 15, 2012 just after 9 p.m. globalnews.ca

Vernon, BC: Aj's Pets and Things Owner releases Arson Surveillance tape: goes viral
The public is doing what it can to help Vernon RCMP solve a recent arson case. A fire was set at the rear of Aj's Pets and Things on 31st Avenue in downtown Vernon in the early morning of Sept. 6. The store posted clear video footage from one of its surveillance cameras that show a man carrying a backpack in the alley behind the store. Since posting on Facebook, the video has been viewed 68,000 times, and shared on the social media site by more than 2500 people. "The owners (of the store) are well within their right to release video, it is their personal property," said Vernon RCMP Const. Jocelyn Noseworthy. "We're always quite grateful to any help the public is willing to offer to help us solve crimes." vernonmorningstar.com
All B.C. Pharmacies to Have Time-Delay Safes
With the increase in thefts and robbery in B.C. , the B.C. College of Pharmacists announced that with immediate effect (Tuesday 15th September), all pharmacies should now have their drugs in time-delay safes. These kind of safes are typically used in banks where people keep their valuables. This operates only after an employee enters a code and it opens only after a few minutes or sometimes hours have elapsed. All 1200 pharmacies in the B.C Province are required to store drugs in time-delay safes, a decision taken after reports of robbery increased over a period of time. As a result of this decision, only a small number of drugs would be available for daily transactions while a bigger section will be stored in the safe. History of robberies in the B.C.Province has shown that robbers are targeting drugs like Metadol, fentanyl, oxycodone, methadone, codine and others. The College has also pointed out that there has been a 200% increase in these thefts in the Lower Mainland from 2012 to 2013. After an analysis, it was also seen that in most cases the robbers just completed the entire task with 2-3 minutes. healthaim.com

Brentwood, ON: Former store clerk charged with Armed Robbery
A man accused of holding a knife to a Portsmouth gas station clerk was indicted on charges of armed robbery and criminal threatening. Anthony Conway, 33, a former worker at the station, is facing up to 7 1/2 to 15 years in state prison if he is convicted of the most serious charge. Prosecutors said Conway decided to hold up Heath's Mobil Mart on June 29 just days after he was fired from the Woodbury Avenue gas station. unionleader.com

Thunder Bay police make arrest in Oliver Rd. Mac's store robbery
Thunder Bay Police say one male is now in custody following a robbery at Mac's this week. Police were looking for two suspects after the Oliver Road location was robbed at knifepoint early Tuesday morning. cbc.ca

Saint-Antoine, NB: Three men charged after 9 guns stolen from Basque Fly Rod
Three men are facing charges after nine guns were stolen from a hunting and fishing store in southeastern New Brunswick. Richibucto RCMP say nine firearms were stolen from Basque Fly Rods early last Wednesday morning. Police say their investigation led to the arrest of a 44-year-old man and 40-year-old man from Saint-Antoine and a 27-year-old man from Notre-Dame. cbc.ca

Comox Valley: Walmart shoplifter arrested with $1,000 of stolen merchandise
On Sept. 9 a report of a theft from the Walmart store was received from the loss prevention officer. A known male was reported to have left the store with over $1,000 in merchandise without paying. The suspect vehicle was located a short time later and the suspect male was taken into custody and the property recovered. The 32-year-old man was held in custody until his court appearance. comoxvalleyrecord.com

e-commerce

Sponsored by The Zellman Group
Let's Get Physical: Why E-Commerce Makes Offline Stores More Important Than Ever
The last several years have seen an incredible transformation in how people buy. We've seen a rise of direct-to-consumer labels, on demand ordering and delivery of nearly anything, virtual fitting rooms, subscription product discovery, buy buttons from social, and even offline buttons that reorder goods with a single click. One could be forgiven for thinking that, if it hasn't done so yet, e-commerce is inevitably going to kill physical stores as we know them. Not so, according to Forbes 30 Under 30 Tristan Pollock. In the video below, Pollock, co-founder of the retail pop-up marketplace Storefront, discusses how, in a world of e-commerce, offline takes on a new type of meaning for consumers. Instead of being transactional, stores are now experiential. Not so, according to Forbes 30 Under 30 Tristan Pollock. In the video below, Pollock, co-founder of the retail pop-up marketplace Storefront, discusses how, in a world of e-commerce, offline takes on a new type of meaning for consumers. Instead of being transactional, stores are now experiential. forbes.com

Smartphone authentication technology needed for stronger online payments
The retail and payments industries need to consider strengthening their user authentication by using a customer's smartphone to comply with revised security frameworks which will be implemented in 2018/19. Regulations for online payments are being revised by the European Union which will affect payment service providers and retailers who use these services for online transactions. These guidelines will help organisations become compliant in internet payments, one such suggestion is 'strong customer authentication', which should comprise of two elements: something the user knows (a password or code), something the user possesses (a token or mobile phone), or something the user is (biometrics, such as a fingerprint). But meeting the EBA's strong customer authentication would mean the end of a customer simply typing their card details into the internet - they would also have to provide additional authentication. essentialretail.com

Horseshoe Bay, TX offers 'safe zones' for swaps in online transactions
The popularity and potential risk of online sales and private swaps has prompted Horseshoe Bay city officials to offer so-called "safe zones" at the police and fire departments for residents to conduct in-person transactions with strangers. "The Internet - almost every day we're getting reports of new scams going on. It's rampant," Horseshoe Bay Police Chief Bill Lane said. "There is so much misconduct going on when it comes to Internet transactions, thefts and fraud. "We're at a time when everyone has to be watching out for their own personal safety as it pertains to fraudulent activity," Lane added. "I don't encourage anyone to invite someone into their home who they just met online." The safe-exchange program requires residents to contact city officials to let them know in advance the time and date of the meeting and the names of those involved in the transaction. dailytrib.com

Shopify and Amazon Team up to Help Online Merchants Grow

"Fraud is not a person - it is a dynamic grouping of statistics that deviate from the norm."
Stuart B. Levine, CFI, CFCI
CEO, The Zellman Group & Zelligent

ORC News
Sponsored by NEDAP
Sheriff's Office assists in multi-jurisdictional $75,000 Organized Theft Ring investigation
Marion County's Sheriff Tim Bailey announced for that a six-month investigation concluded with a bust of a multi-jurisdictional theft ring. The investigation included the Marion County Sheriff's Office, Marion City Police Department, MARMET-METRICH Drug Task Force, Columbus Police Department, Delaware County Prosecutor's Office and Ohio Organized Crime Commission. This theft ring affected eleven counties: Delaware, Marion, Hardin, Franklin, Logan, Seneca, Hancock, Morrow, Wyandot, Knox, and Richland. Twelve different store chains were victims to these theft suspects with a loss of over $75,000 in merchandise. The case resulted in several felony indictments by a Delaware County Grand Jury this week.
wbco.com

Marion Co, FL: Publix Recognizes MCSO Detective for support in $50,000 ORC Investigation
On August 13, our Property Crimes Detectives arrested 5 people in a massive retail theft shoplifting ring that was targeting North and Central Florida grocery stores. These individuals stole more than $50,000 worth of beauty, dental care, medical and other products from Publix and Winn-Dixie stores and then sold the items on eBay. Today, September 17, Kevin Shultz, Norman Bonar, Jay Harvey and other employees from Publix came to thank Sheriff Chris Blair and his team for their outstanding support, dedication and tireless work in identifying these individuals, placing them under arrest and breaking up this organized retail theft ring. facebook.com
Canandaigua, NY: Jewel thief gets 5-10 years for $30,000 scam
The man caught attempting to steal around $30,000 worth of jewelry from a store in Victor's Eastview Mall using a cloned credit card was handed a sentence Thursday afternoon that includes five to 10 years in prison. The charges came about after Scarlett entered the Mann's Jewelers on Feb. 11 and picked out a Rolex watch, priced at $28,000, and a pair of diamond earrings for $2,000. He then displayed a Capital One credit card to pay for the merchandise, which initially cleared electronically. However, the salesperson felt there was something wrong with the card. "So she called Capital One and was advised that there was no record of such an account," the prosecutor said. penfieldpost.com

Aurora, IN: Man accused in $6,000 theft scheme with international ties
Police said the man behind bars is part of a bigger fraud ring that left a victim out thousands of dollars and more possible victims. A victim from Kettering, Ohio, noticed $6,000 in transactions he didn't make in Aurora, Indiana. That's when investigators unraveled a bigger scheme. Abdul Kunetah, 24, of Ghana, West Africa, is now locked up, accused in the local fraud scheme with international connections. Investigators said the restaurant supervisor somehow stole bank information from at least one victim in Kettering. They said he called the victim's Chase Bank, pretended to be the victim and got a debit card sent overnight to his Aurora, Indiana, home. Detectives said Kunetah then went on a $6,000 spending spree. He was seen on surveillance video at Walmart using the debit card to buy money orders and pre-paid cards. wlwt.com

Fairfax, OH: 2 Walmart Associates face theft charges of nearly $4K
Kalissha Coulter and Ashley Roberts are facing theft charges after the Walmart loss prevention officers claim that would scan and then void sales of items for customers and co-workers. The officers also claim they would place items in customers' bags without scanning them. The claims suggest the women worked at Walmart. cincinnati.com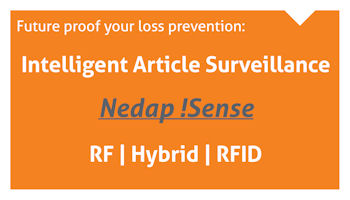 Do you have an ORC case to share?
Share your ORC news and help the industry grow

Retail Crime News

Sponsored by Security Resources
Russian mafia stealing millions from Cancun tourists using ATM skimming devices - Watch out if you vacation there
Revealed: 'Russian mafia' is stealing millions from Cancun tourists using 'most advanced ATM skimming devices ever'... which can be bought online for $550. Around $5million being stolen from holidaymakers in Cancun every month. Investigation found 19 compromised ATMs along Mexico's Caribbean coast. Fraudsters allegedly paying ATM technicians to get inside cash machines. dailymail.co.uk

Palm Beach, FL: Video shows fight between mall employee robbery suspect before shots are fired
Newly released video shows a fight between a mall employee and robbery suspect in the Gardens Mall. On Thursday, Palm Beach Gardens Police released the video, showing moments leading up to an armed security guard opening fire in the mall parking lot. The incident happened in April. Paolice say Keiontae Bailey ran out of the Saks 5th Avenue store with $4,000 worth of purses. wptv.com
Riverside Co, CA: Sheriff Department make an arrest in La Quinta jewelry store burglary
Riverside County Sheriff's deputies have reportedly arrested a suspect that allegedly burglarized La Quinta Jewelers Thursday afternoon. After searching nearby neighborhoods they were able to locate the suspect a short time later. kesq.com

Boston, MA: Construction workers commended for helping catch theft suspect
Two construction workers and a Boston police officer received a special commendation Thursday for chasing down and subduing a suspect who allegedly stole from the Berklee College of Music bookstore on Boylston Street. The incident led to the arrest of a suspect with a violent history and "numerous unrelated warrants," according to police officials. The three men helped take him into custody after a struggle. bostonglobe.com
Hialeah, FL: Surveillance video shows Jewelry store Robber Attacking Witness outside store
Newly obtained surveillance video shows a jewelry store robber attacking a woman who was trying to enter the travel agency where she works. Hialeah police said it appears that the man, who is described as a Hispanic man with dreadlocks, was trying to grab the woman's phone so she could not call 911. Police said the robbery was reported about 9 a.m. Sept. 3 at Ariel's Jewelry. local10.com

Jared in Portage, MI was the victim of an Armed Robbery Wednesday evening at 8:30pm
Three suspects entered the store, pulled out hammers smashing 2 showcases. The total of merchandise stolen is over $340,000.

Zales in Bowie, MD was alerted by Zales Monitoring Center of an attempted Burglary, the store was not breeched

Piercing Pagoda in Butler, PA was the victim of a Grab & Run Wednesday evening, merchandise valued at $1400

Kay Jewelers in the Sandusky Mall, Sandusky, OH was the victim of a Grab & Run Tuesday morning, merchandise valued at $899

Hewitt, TX: Five arrested in a string of Pharmacy burglaries in Central Texas

Ansley, NE: Six burglaries reported early Wednesday morning at Ansley businesses

Cape Girardeau, MO: Woman arrested in for shoplifting perfume from JC Penney

Memphis, TN: Credit card "skimming" causing headaches for Memphians


Featured Job Listings
Sponsored by NuTech National
Feature Your Job Here For 30 Days -
70% Aren't On the Boards
VP of Sales/Client Relations
More details coming soon
Confidential - Retained Search
Nationwide
Gus Downing
Dir LP
Pier 1 Imports
Fort Worth, TX
Pier 1 Imports
LP Dir
BevMo
Concord, CA
BevMo
Dir LP
Lane Bryant
Columbus, OH
Lane Bryant
Dir LP (Western Canada)
Walmart Canada
Calgary, CA
Walmart Canada
Dir LP
Cracker Barrel
Lebanon, TN
Cracker Barrel
Dir Safety AP Solutions
Walgreens
Deerfield, IL
Walgreens
Dir of AP, Global Ecommerce
Ralph Lauren
Greensboro, NC
Ralph Lauren
Dir AP
Saks Fifth Ave

New York, NY
Saks Fifth Ave


Territory LP Dir.
Burlington Stores
Los Angeles, CA
Burlington Stores
Dir. of Security
Estee Lauder
El Segundo, CA
Estee Lauder
Director of LP
Pacific Sunwear
Anaheim, CA
Pacific Sunwear
VP Supply Chain, LP & Safety
Ross Stores
Ft. Mill, SC
Ross Stores
Regional LP Mgr
Tractor Supply Co.
Baltimore, MD
Tractor Supply Co.
Sales Representative
NuTech National
Maitland, FL
NuTech National

Limited Time Only - Post Your Multi-Unit LP jobs for FREE - Learn More Here
Daily Job Alerts


Appearing One Day Only
View our Internet Jobs Archives here
ORC LP Investigator
TJX Companies
San Francisco, CA
TJX Companies
District LP Mgr
Marshalls
Minnesota
TJX Companies
ETL Assets Protection
Target
Trumbull, CT
Target
ETL Assets Protection
Target
Dumfries, VA
Target
ETL Assets Protection
Target
Chantilly, VA
Target
Regional LP Mgr
GameStop
Houston, TX
GameStop
AP Mgr
Home Depot
Atlanta, GA
Home Depot
Regional LP Mgr
Bath & Body Works
New York, NY
Lbrands
LP Specialist
King Soopers
Littleton, CO
Kroger
Dept Mgr LP & Safety
Lowe's
Hammond, LA
Lowe's
Sr Mgr LP & Safety
Lowe's
Farmington, MO
Lowe's
LP Lead
Banana Republic
Dallas, TX
Gap Inc
AP/LP Mgr
Macy's
Redding, CA
Macy's
LP Mgr
Kmart
N. Charleston, SC
Sears Holdings Corp
Multi Unit LP Mgr
Kmart
Spanaway, WA
Sears Holdings Corp
AP Manager
Sam's Club
Gilbert, AZ
Wal-Mart
AP Manager in Training
Walmart
Fergus Falls, MN
Wal-Mart
AP Manager in Training
Walmart
Stone Mountain, GA
Wal-Mart
AP Manager in Training
Walmart
Mulberry, FL
Wal-Mart
LP Mgr
NAPA
Atlanta, GA
NAPA
Regional LP Mgr
Bob's Discount Furniture
Chicago, IL
Bob's Discount Furniture


Home of the Industry's Original
On the Move

| | |
| --- | --- |
| | Jack Gehrke, CFI was named Director of Loss Prevention for Wireless Advocates. |
| | Laura Morris was named Corporate Asset Protection Management for Rastelli Food Groups, Inc. |
| | Steve Bryant was named Sr. Manager Profit and Protection for Caribou Coffee. |
| | Brandon Luedeker was promoted to Senior Area Loss Prevention Manager for Ross Stores. |
| | Jackie Cato, CFI was named Manager of Loss Prevention for Cracker Barrel. |
Post Your New Job or Promotion!
See all the Industry Movement


Your Career
Sponsor this section of the Daily
A Simple Way to Free Up Hours of Your Workday Your to do list shouldn't make you feel ragged and beaten down at the end of the workday. Before you start any new projects, go through your day and find where you're wasting time. Use these tips to figure out what you can stop doing to free up your time. Dump it

The Hidden Ingredient for a More Productive You...It's Not an App! The hidden ingredient for a more productive you may not lie in technology or research on time management tips. It's focus. Focus is a mental muscle that needs to be exercised regularly. Here is how you can improve your focus. Don't give up

Email: 5 Ways to Stop Wasting Time and Start Increasing Productivity Email has become one of our most important tools but it also is one of our worst distractions. Our addiction to email accounting isn't just costing us time, it's lowering our productivity. Here are some ways you can get your email in check. Use an app

Is Productivity Contagious?
We all know how easy it is to get the common cold just by being around some who is sick, but there are other things that are just as contagious. Yawning, laughing and even our ability to concentrate on tasks is contagious. All you have to do is sit next to someone who is focused.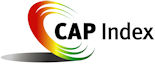 Tip of the Day
Sponsored by Vector Security
No matter what you do, there's always two sides in every stadium, both supported by their beliefs, convictions and opinions and both equally opposed in their desire to win. While winning is everyone's objective, how you play the game is in actuality more important. Regardless of how the other side plays, one must always remember that afterwards regardless of the win or loss everyone respects the one who played like a professional and gave it their best.

Just a Thought,
Gus





Upcoming Events
---
Recruiting?
Get your job e-mailed to everyone... everyday
Post on our Featured Jobs Board!
Reach your target audience in 2015 every day!
Request our 2015 Media Kit
update account / change e-mail
unsubscribe FEEDBACK
www.downing-downing.com

Advertise With The D&D Daily




36615 Vine Street, Suite 103
Willoughby, OH 44094
440.942.0671
copyright 2009-2019
all rights reserved globally