The D&D Daily Mobile Edition
September 19,

2014



The LP Industry's #1 News Source - Informing, Educating and Instilling a sense of community


News Brief
Sponsored by WG Security Products, Inc.
Home Depot Breach Officially Largest On Record - 56 Million Cards Impacted in 5-month attack - Malware Contained Home Depot said Thursday that cyber criminals armed with custom-built malware stole an estimated 56 million debit and credit card numbers from its customers between April and September 2014. That disclosure officially makes the incident the largest retail card breach on record. Read Home Depot's full statement here. The "enhanced payment protection" Home Depot says its rolled out involves new payment security protection "that locks down payment data through enhanced encryption, which takes raw payment card information and scrambles it to make it unreadable and virtually useless to hackers." This data breach surpasses Target's last winter, which lasted only three weeks and exposed 40 million cards. (Source krebsonsecurity.com)

Sources say Self-Checkout Lanes were Main Target in Home Depot Breach The malicious software that unknown thieves used to steal credit and debit card numbers in the data breach at Home Depot this year was installed mainly on payment systems in the self-checkout lanes at retail stores, according to sources close to the investigation. Sources now tell KrebsOnSecurity that in a conference call with financial institutions yesterday, officials at MasterCard shared several updates from the ongoing forensic investigation into the breach at the nationwide home improvement store chain. The card brand reportedly told banks that at this time it is believed that only self-checkout terminals were impacted in the breach, but stressed that the investigation is far from complete. (Source krebsonsecurity.com)

Dunkin' Donuts' largest franchise owner of 350 stores, installing remote monitoring Soon, Mark Cafua, the owner says, they'll have technology allowing staff to zoom in the security cameras at any one of their shops. Sixty percent of sales at Cafua's stores are cash, a setup ripe for employee theft. Cafua doesn't accept that as a cost of doing business. Among the data points that his accounting department pores over is the number of no-sales rung up on the registers, a signal that the counter help may be reaching into the cash drawer for reasons unrelated to a sale. Also available are algorithms that identify troubling patterns, such as employees who ring up lots of single-munchkin purchases, which can be cross-checked against surveillance camera footage to see if the customer is actually buying - and being charged for - a dozen and the staff is pocketing the difference. "This is a pennies business, so we take theft very seriously," Cafua says. (Source bostonglobe.com)

Increasingly - Ethics & Compliance function reports to CEO & Board - Legal losing its grip on it 18% of the people responsible for compliance report to the general counsel, with 38% reporting to the chief executive and 19% to the board. PwC found the percentage of chief compliance officers reporting to the general counsel fell to 25% in 2013 from 35% in 2012 and 41% in 2011. Some governance and compliance experts argue that putting a chief compliance officer under a company's general counsel lowers the stature and influence of the role, while a general counsel has many other duties and may not devote enough time to compliance if given control of that function. The SCCE survey also found 67% of respondents said their organization doesn't have a third-party supplier code of conduct. The survey found 95% of respondents said their organizations offer a system for employees to anonymously report wrongdoing, and 65% make that system available to their third-party vendors and agents. It also found half the organizations have provided training to their board members on their code of ethics in the last two years. (Source wsj.com)

DOJ Official Tells Companies to Turn Over Evidence on Employees Merely conducting an internal investigation isn't enough for a company to receive full cooperation credit. Voluntary disclosure to the Justice Department of an internal investigation isn't "true cooperation" under its corporate prosecution principles if the company avoids identifying who is responsible for the alleged misconduct. Even identifying culpable individuals isn't enough if the company fails to locate and provide evidence implicating them, he said. A true cooperator - whether a mobster or a company - must forthrightly provide all the available facts and evidence so that the most culpable individuals can be prosecuted. Mr. Miller spent much of his speech expounding on what he called an "often overlooked" part of the so-called Filip Factors that would lead to the Justice Department declining to prosecute a company. "If you want full cooperation credit, make your extensive efforts to secure evidence of individual culpability the first thing you talk about when you walk in the door to make your presentation." (Source wsj.com)

SEC Warns To Take Whistleblowers Seriously
Officials from the U.S. Department of Justice and the Securities and Exchange Commission had some advice for the compliance professionals attending the Society of Corporate Compliance and Ethics conference in Chicago this week: treat your whistleblowers with respect and take their claims seriously if you don't want them coming to the government. The overwhelming majority of whistleblowers who come to the SEC say they first went to their companies but were dismissed or had their allegations ignored. (Source wsj.com)

RILA adds two execs to compliance leadership team The Retail Industry Leaders Association (RILA) has appointed Sue Pifer as VP of compliance and Tiffin Shewmake as the director of the Center for Retail Compliance (CRC). Once completed, the CRC will be a comprehensive resource center for retail environmental compliance and sustainability information. (Source rila.org)

Apple will no longer unlock iPhones, iPads for police - even with search warrants Apple said Wednesday night that it is making it impossible for the company to turn over data from most iPhones or iPads to police - even when they have a search warrant - taking a hard new line as tech companies attempt to blunt allegations that they have too readily participated in government efforts to collect user information. Rather than comply with binding court orders, Apple has reworked its latest encryption in a way that prevents the company - or anyone but the device's owner - from gaining access to the vast troves of user data typically stored on smartphones or tablet computers. (Source washingtonpost.com)

Gucci, Tiffany dealt blow in fake goods case against China banks Luxury goods retailers Gucci and Tiffany failed to persuade a U.S. appeals court to require major Chinese banks to freeze the assets of alleged counterfeiters in a pair of cases that have drawn the attention of U.S. and Chinese regulators. In the current litigation, Tiffany & Co and several subsidiaries of French conglomerate Kering SA, including Gucci Group, Bottega Veneta and Yves Saint Laurent, filed lawsuits in New York several years ago against numerous Chinese entities, claiming they sold counterfeit goods online. The companies asserted the counterfeiters kept their profits in accounts at state-controlled Bank of China Ltd, China Merchants Bank Co Ltd and the Industrial and Commercial Bank of China Ltd. The Supreme Court have held that foreign corporations cannot be sued in the United States unless they have substantial business there. Owning a U.S. subsidiary is not enough on its own. (Source reuters.com)

Retailers will carry counterfeits as long as quality is high enough, says new research on supply chain practices Brand owners often cite a lack of data about the way counterfeits penetrate the supply chain as a barrier to tackling the problem, but researchers in China are developing mathematical models to help them understand how the illicit market functions. Their research focuses not on non-deceptive counterfeits - such as a $20 Louis Vuitton bag that the purchaser clearly knows is not genuine - but rather fakes which are deceptively packaged and sold as authentic brand name products via the brand owner's supply chain. Among the findings of the modeling exercise was that deceptive counterfeits lower the price and the sales of authentic products, and general retailers will carry counterfeits as long as the quality is high enough. A key finding in the modeling exercise was that while brand name companies faced with deceptive counterfeiting may be tempted to try to control the problem by only selling through a restricted distribution channel such as manufacture-owned stores or certified retailers, this may not always be the best strategy in terms of preserving profitability. (Source securingindustry.com)

National Safety Council 2014: Campbell Institute Paper Reveals the Predictive Power of Leading Indicators The Campbell Institute - the National Safety Council center of excellence for environmental, health and safety management - released a new white paper titled, "Practical Guide to Leading Indicators: Metrics, Case Studies & Strategies" at the 2014 NSC Congress & Expo. In addition to the standardized set of best practices and benchmarks for leading indicators used by Campbell Institute member companies, the white paper contains a matrix of leading indicators that includes their definitions and metrics for how each indicator can be tracked. (Source ehstoday.com)

Walmart upping holiday hiring by 10% - 60,000 seasonal jobs

Layaway shopping making a comeback in post-Recession America

Study: Off-price retailers will outperform industry next five years

Nigerian IT Employee Charged with $37-Million Bank Heist

OSHA investigates forklift accident at P&G distribution center in Pennsylvania

All the news - One place - One Source - One Time
The D&D Daily respects your time
& doesn't filter retail's reality
Report Your News!
(content subject to approval)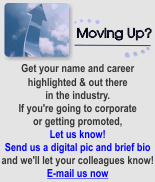 The Reitmans (Canada) Ltd. Loss Prevention Team

"It Begins With You!"

Loss Prevention News Network

"Live in Ft. Lauderdale at the NRF Show 2014"
Cyber Security's Increasing Impact on Retail & the Role of Loss Prevention
Tom Litchford
Tom Litchford, VP, Retail Technologies for the NRF, joins LPNN to talk about the growing threat of cyber security in retail and how it has forced traditional LP programs to rethink its relationship with IT security. With our world becoming increasingly interconnected and data breaches seemingly imminent, omni-channel retailing introduces new levels of risk and unprecedented challenges for the LP industry. A subject matter expert in retail technologies, Tom tells us why the future LP executive must be more IT driven than ever before.
NEXT UP - Coming Sept. 22
A National Update - Building Partnerships with Public Law Enforcement
The Increasing ORC Associations - Will there ever be a National effort?
Organized Retail Crime Roundtable
LPNN Quick Take #16
In this LPNN Quick Take, Ed Wolfe, WG Security Products, Joe LaRocca and Jim Ostojic, Sergeant, Polk County Sheriff's Office, discuss Jim's upcoming LPNN session, the talk he gave at the NRF LP Conference and the work he is doing around the country fighting ORC. He also shares with viewers how the Sheriff supports their department's work in fighting ORC. Ed also shares his advice on encouraging partnerships between law enforcement and retailers and the role of service providers.




Joan Manson

Sponsored By:



Bass Security



Sponsored By:



Keith White & Michael Nelson

Sponsored By:


Dan Faketty and Professor Bob Hanson

Sponsored By:


The NRF's LP Legislative Committee, a National Update





Jeff Fulmer & Jon Gold


Sponsored By:


Preparing - Training - Responding to the Active Shooter





Rich Mellor


Sponsored By:


Click here for upcoming episodes

Solution Providers, have a video or commercial you want to publish? Contact us.

e-commerce

Sponsored by The Zellman Group
Study: Department stores go omnichannel
Department stores are increasingly using an omnichannel approach to meet the needs of consumers. According to the Digital IQ Index from digital intelligence provider L2, half of department stores offer shoppers a "click and collect" option, 68% allow in-store returns of online purchases, and 25% provide real-time store inventory. Other notable findings include: ● Seventy-seven percent of department store brands offer a mobile app; ● Seventy-nine percent of department store retailers offer an optimized mobile site experience; ● Nordstrom, Macy's and Sears are the three department store chains with the most sophisticated and effective digital commerce offerings; and ● Ninety-six percent of department stores have a Facebook page, 93% have a Twitter page and 86% have an Instagram page. (Source chainstoreage.com)

Fraud Costs and Digital Currency Acceptance On The Rise Concurrently Payment-card fraud keeps rising — and the costs are rising even faster according to the recently released 2014 LexisNexis True Cost of Fraud study, eCommerceBytes reported. The LexisNexis study found that retailers lost 0.68 percent of their revenue to fraud in 2014, up from 0.51 percent in 2013. Fraud costs were even higher for mobile commerce, where every $100 in fraud cost m-commerce merchants $334. The study also reported that virtual currency acceptance is growing rapidly among international merchants: 11 percent now accept it, compared to only 1 percent of domestic-only merchants. (Source pymnts.com)

FedEx Joins UPS Preparing for Holiday E-Commerce Surge

PayPal ad campaign hits Apple on payment security

Hudson's Bay pins its $10 billion future on digital
"Fraud is not a person - it is a dynamic grouping of statistics that deviate from the norm."
Stuart B. Levine, CFI, CFCI
CEO, The Zellman Group & Zellman Fraudnet

Canadian Push
Sponsored by Vector Security
Canadian retailers bet on technology in fight with U.S. giants Canadian retailers, scrambling to keep pace with the likes of Wal-Mart and Amazon.com in an increasingly crowded market, are investing heavily in high-tech tools to lure shoppers. Companies have ramped up their efforts to address consumers' evolving shopping habits and to compete with rivals such as Wal-Mart, which is pouring more than C$30 million ($27.4 million) into Canadian e-commerce projects this year. Canadian Tire Corp, Hudson's Bay Co and Metro Inc are among those making technology investments. The tools, which include data analytics, mobile apps and online stores, have long been used by U.S. retailers in their home market. Now, Canadian companies are recognizing them as essential. "There is now a real, 'Oh, my God, we have to play catch-up really fast,' because there's this threat of all these U.S. retailers increasing their dominance in the Canadian market," said Forrester Research analyst Peter Sheldon. (Source reuters.com)

Judge clears way for $100 million class-action lawsuit against Sears Canada An Ontario court judge has green-lit a class action lawsuit brought by some 250 current and former operators of Sears Hometown Stores, a network of independent owner-operators run by Sears Canada. The lawsuit seeks some C$100 million in damages and alleges that Sears Canada and its Chicago-based parent, Sears Roebuck & Co., breached not only provincial franchise laws but the plaintiffs' common law rights by making it virtually impossible to operate their stores at a profit. The suit alleges that Sears Canada earns high profit margins on sales of goods to Hometown store operators while simultaneously downloading a disproportionate share of the costs associated with retail and product handling onto the same independent retailers. (Source furnituretoday.com)

Saskatoon Police seeking Alleged fraudsters for credit card skimming Saskatoon police are looking for two men in connection with credit card fraud instances across Western Canada. "Police have received information that the two individuals... have attempted to use stolen credit card information in Saskatoon by way of 'card skimmers,'" a media release from the Saskatoon police stated. Credit card skimming is a method to steal payment information through seemingly legitimate transactions — for instance, an electronic skimming device could be placed over an ATM to read a card's magnetic strip. Police said no skimmers have been located in Saskatoon but that they're aware of skimming devices installed in other western Canadian cities. (Source saskatoon.com)
Man wanted for downtown Saskatoon jewelry store robbery Police have released a photo of a man wanted for a downtown Saskatoon jewelry store robbery. Gary Alexander Iron, 31, is wanted after the robbery on Sept. 12. Employees told police a man entered the store around 2:45 and looked at some merchandise. He then pulled out a knife and grabbed some items before fleeing on foot. Iron is wanted for armed robbery and breach of an undertaking. (Source globalnews.ca)
Hamilton, ON gun store theft video released Hamilton Police have released a video of a stolen car being used to smash into a gun store in the hopes of finding the thieves. In the early hours of March 10, 2014, three men broke into Al Simmons Gun Store on Locke St. S., in the Main St. and Dundurn St. S. area, and stole three shotguns, police say. The suspects fled with the firearms, which were recovered in a (nearby) alley. (Source torontosun.com)
Tractor-trailer containing 1,320 cases of beer stolen in Oxford County, Ontario, Ca.

Suspect Description Released after St John's Jewelry Store Smash and Grab
Retail Fast Facts: August 2014

Highlights:
● Total monthly retail sales changed by 4.8 per cent over the comparable month last year.
● Total sales excluding food, automotive and gasoline changed by 5.9 per cent over the comparable month last year. (Source retailcouncil.org)


ORC News
Sponsored by Security Resources
Four CA Men Indicted in $2 Million credit-card skimming scheme Four Los Angeles-area men were arrested today on federal charges stemming from alleged schemes involving the use of "skimming" devices to lift credit card data in order to manufacture and sell phony credit cards. The four were arrested pursuant to federal indictments returned late last month by a federal grand jury in Los Angeles which allege they helped steal more than $2 million from about 10,000 accounts, according to the U.S. Attorney's Office. (Source dailynews.com)

2 still sought in ID theft, counterfeit credit card ring targeting 7-Elevens for $230,000 in Sacramento, CA Sacramento County sheriff's detectives and 7-Eleven investigators believe they've cracked an identity theft and counterfeit credit ring with the arrests of three men. Two other men suspected of involvement in the crimes are shown in the accompanying store surveillance images. They are still being sought. Marcell Horton, 30; Jacques Houston, 20 and Fremon Reaves, 29, were arrested and booked into Sacramento County Jail on a combined 36 counts of identity theft. In a sheriff's news release, investigators allege Horton, Houston and Reaves defrauded local 7-Eleven stores of more than $230,000 in the past several months by using stolen credit card numbers. That credit card information may have been purchased on an overseas black market. The arrests also yielded several thousand dollars in Visa gift cards, several hundred dollars worth of recently purchased merchandise and more than $4,000 in cash. (Source news10.net)
Albany, GA Police seek two women in credit card fraud case Albany Police want to question two women about credit card fraud. The women were shopping at the Walmart in Lee County on September 9th. Investigators want to question them about stolen credit card information used to make their purchases at Walmart and other stores in South Georgia. Albany Police are working with several other agencies and want your help to find these two suspects. "It is a widespread problem we're having right now. It's one of the newer crimes that are really exploding. And we are trying to catch as many as we can," said Detective Tim Harvey with Albany Police. (Source walb.com)
Police in Seguin uncovered a theft ring at one of city's biggest employers

Suspected St. Johns, MI Wal-Mart thieves arrested

Philadelphia Man Wanted in Hatfield Credit Card Theft Case Nabbed by City Police
Do you have an ORC case to share?
Share your ORC news and help the industry grow


Retail Crime News

Sponsored by NuTech National
Atlanta Police investigate shooting near Lenox Square Mall Police are searching for a gunman who opened fire on three men in the parking lot of Lenox Square in Buckhead on Thursday. Witnesses told 11Alive's Keith Whitney that someone fired shots outside of Neiman Marcus just after 4:30 p.m. Police said the incident began inside the mall. Four men appeared to have some sort of dispute. The group separated and left, but then tensions escalated into gunfire when one of the men pulled a gun on the others outside. A witness said that robbery appears to be the motive in the shooting. (Source 11alive.com)
Suspect Arrested In Omaha Jewelry Store Homicide A suspect in the killing of an Omaha businessman was arrested Thursday, booked for first-degree murder and use of a weapon to commit a felony. Eighteen-year-old Milton Dortch is accused of shooting JR's Jewelry & Gifts owner James Minshall Wednesday morning. Dortch is being held without bond. Minshall was shot to death in the store he owned near 72nd and Jones Street, across from the Nebraska Furniture Mart. The killer walked into JR's Jewelry and Gifts around 10:30 a.m., apparently attempted to rob the store but shot Mr. Minshall and left the scene empty-handed. (Source wowt.com)
No Criminal Charges In Case Of Man Killed By Security Guard At Northland Mall Oakland County prosecutors say there won't be any criminal charges in connection with the death of a Ferndale man who was restrained and pepper-sprayed by security guards at Northland Mall in Southfield. Prosecutor Jessica Cooper admits that security staff at the 8 Mile Road shopping center made a lot of mistakes on the day that an agitated McKenzie Cochran turned up at a jewelry store, threatening to kill someone. The guards weren't trained, she said, in how to properly restrain a person; and their dispatch sent inaccurate directions to police, which delayed their arrival to the scene by 10 minutes. But, she said, these failings aren't criminal. "My job is to not charge when I can't prove," Cooper told reporters Thursday. "If I could prove it, I could charge it." When security guards approached the 24-year-old Cochran at LA Diamonds jewelry store on Jan. 28, 2014, and asked him to leave, he was reportedly "not cooperative." The guards then pepper-sprayed and placed Cochran in handcuffs. When police arrived on the scene, they found Cochran had a pulse but wasn't breathing. He was pronounced dead at a hospital about an hour after the confrontation began. (Source cbslocal.com)

Counterfeit Louis Vuitton Goods Worth $163M Are Seized in Southern China Police in Guangzhou City of southern China's Guangdong Province uncovered a criminal group that manufactured counterfeit luxury purses recently, and seized what they said was over a billion yuan ($163 million) worth of Louis Vuitton items. Guangzhou public security stated on Thursday that police arrested 14 suspects. They said that police had already in June destroyed six illegal plants that produced fake Louis Vuitton goods. A counterfeit Louis Vuitton website, which looked strikingly similar to the real thing, was also shut down. Police seized finished and semi-finished products that could have made 180,000 purses and handbags. Another 11,000 counterfeit Louis Vuitton suitcases, 30 million fake labels, a number of fake sales receipts, and 27 different pieces of equipment needed to make the fake leather purses and handbags were also seized. (Source theepochtimes.com)
Juneau, Alaska Police investigate $40,000 Costco jewelry burglary Juneau police are investigating a burglary in which they say more than $40,000 in jewelry was taken from Costco. Police say they received a report around 10:30 p.m. Wednesday that the store's burglar alarm had been triggered. Responding officers spoke with someone who reported seeing a shorter white man, with brown hair and possibly a Carhartt-style jacket running off. Police say they found no signs of forced entry, suggesting someone waited inside until the store closed. A jewelry case was smashed and items including watches, rings and necklaces were missing. (Source sfgate.com)

Denver couple charged in armed jewelry store robbery, police chase Prosecutors said they have formally charged a man and woman accused of robbing a Denver jewelry store at gunpoint before leading police on a chase earlier this week. Stacy Mariney, 31, and Delawna Miller, 25, are charged with kidnapping, eight counts of aggravated robbery, four counts of menacing, vehicular eluding and theft, according to the Denver District Attorney's Office. The charges allege that on Sept. 15, Mariney and Miller robbed Q Jewelry at 707 Federal Blvd. at gunpoint, left with merchandise and then crashed their car while trying to flee from police. (Source thedenverchannel.com)
Fort Collins, CO Police looking for man after Super Target assault Fort Collins Police are looking for a man they say assaulted a Super Target loss prevention officer Wednesday afternoon. The incident happened at the Super Target on Council Tree Avenue around 2 p.m., when the loss prevention officer, who is employed by the store, noticed the man stealing something and tried to contact him. The man then assaulted the officer and drove away in a back Chevrolet Cobalt. (Source coloradoan.com)

Man Sentenced to over 4 years in Federal prison for Cargo Theft Scheme A truck driver was sentenced to four and a half years in federal prison on Thursday for a cargo theft scheme. According to a news release from the United States Attorney for the Western District of Missouri, 49-year-old Michael Lee Sherley of Memphis, Tennessee pleaded guilty in March to stealing a trailer in West Plains. Sherley worked for Nu World Trucking, LLC, a company owned by his uncle, Earl Nunn. Nunn and Sherley drove semis without trailers, and went through truck stops and gas stations looking for trailers that were unattended. They would steal the trailers, and later sell of fence the items inside. On May 11, 2013, Nunn and Sherley stole a 2000 Wabash trailer from the Snappy Mart Truck Stop in West Plains. The trailer contained a load of Green Giant canned corn. Prosecutors believe Nunn and Sherley also committed thefts in Arkansas, Illinois, Indiana, Iowa, Kansas, Kentucky, Maryland, Michigan, Nebraska, Ohio, Tennessee, Texas and Virginia. (Source ozarksfirst.com)

Hatchet Wielding Robber Receives 14 years for Beating elder Jewelry Store Owner

Zales Outlet in Kansas City, KS the victim of an overnight burglary; over $80,000 of merchandise stolen

Robberies and Burglaries
● BP - Bristol, IN - Armed Robbery
● Brown Bag - Sylacauga, AL - Kidnapping/Robbery - 2 suspects arrested
● Dollar General - Sheffield Twp, OH - Armed Robbery
● Dollar General - Sioux City, IA - Armed Robbery
● Family Dollar - Oklahoma City, OK - Armed Robbery
● Love's Travel Shop - Sparta, KY - Armed Robbery
● Quik Trip - Tulsa, OK - Robbery/Car Jacking
● Rite Aid - Santa Rosa, CA - Armed Robbery - 2 arrested
● Stop and Shop - Meriden, CT - Armed Robbery - suspect arrested
● T-Mobile - Cathedral City, CA - Armed Robbery - 2 arrested
● Walgreens - Marana, AZ - Armed Robbery
● 7-Eleven - Olney, PA - Armed Robbery

Vendor Spotlight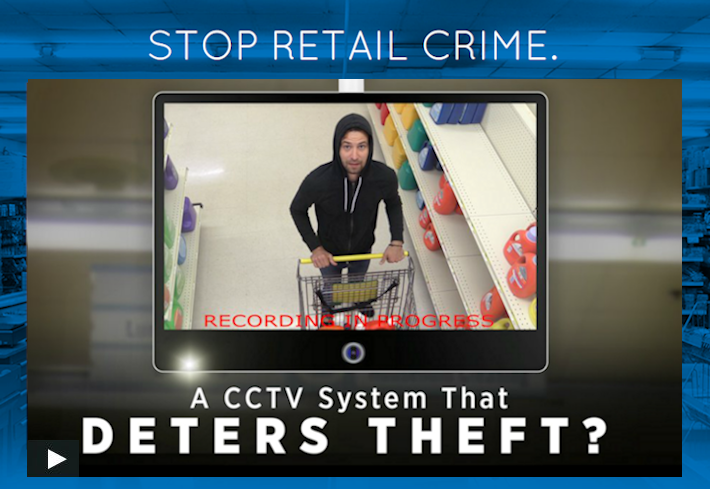 Organized Retail Crime: A Big Problem!
Enter the Public View Monitor
"Organized Retail Crime costs the retail industry approximately $30 billion each year (National Retail Federation, 2014)." These are not people shoplifting for personal gain or need. These are organized criminals called boosters, stealing for the sole purpose of reselling the items on the street. It happens everyday and every hour in retail stores all across the country. How do we stop it? Enter the Public View Monitor.
About:
Clinton Electronics
(www.clintonelectronics.com) was established in 1963 and quickly became a worldwide leader in monochrome CRT monitor manufacturing. Today, Clinton continues to be a leader in the security industry with innovative CCTV products, public view monitors, specialty displays, as well as custom engineered solutions. Clinton takes pride in same day service, innovative designs, and a reputation for world-class quality & service.

Contact:
Dan Clinton
Product Manager
danclinton@clintonelectronics.com

Featured Job Listings
Sponsored by Cam Connections
Feature Your Job Here For 30 Days -
70% Aren't On the Boards
Group VP of LP
Retained Search
New York, NY
Gus Downing
ORC Investigations Mgr
The Home Depot
Atlanta, GA
The Home Depot
Director Digital LP
Nike
Portland, OR
Nike
Regional LP & Safety Director
Younkers
Okemos, MI
The Bon Ton Stores
Sr Manager of LP
Dunkin' Brands
Dallas, TX
Dunkin' Brands
Sr LP Analyst
Dunkin' Brands
Canton, MA
Dunkin' Brands
Corporate Investigator
Confidential
San Francisco Bay, CA
Confidential
DC LP Manager
Brookstone
Mexico, MO
Brookstone
Regional LP Manager
The Vitamin Shoppe
Chicago, IL
The Vitamin Shoppe
National Account Manager
Vector Security, Inc
TBD
Vector Security, Inc
AP Manager
Ralph Lauren
New York, NY
Ralph Lauren
LP Agent
JONS Markets
Los Angeles, CA
JONS Markets
AP Analyst
Bi-Lo Holdings
Baldwin, FL
Bi-Lo Holdings
AP Specialist
Bi-Lo Holdings
Savannah/Augusta, GA
Bi-Lo Holdings
Bilingual AP Specialist
Bi-Lo Holdings
Miami, FL
Bi-Lo Holdings
AP Associate
Ralph Lauren
Orlando, FL
Ralph Lauren
LP Investigator
Lamps Plus
Chatsworth, CA
Lamps Plus
LP Investigator
Tom Thumb
Dallas, TX
Safeway
Investigator II
SpartanNash
Omaha, NE
SpartanNash
National Account Mgr
Confidential
Northeast
Downing & Downing

Limited Time Only - Post Your Multi-Unit LP jobs for FREE - Learn More Here

Daily Job Alerts


Sponsored by Cam Connections
Appearing One Day Only
View our Internet Jobs Archives here
LP Specialist
HEB
Laredo, TX
HEB
LP Supervisor
JC Penney
Amarillo, TX
JC Penney
Store LP Manager
Kohl's
Madison West, WI
Kohl's
LP Specialist
Kroger
Parkersburg, WV
Kroger
Dept Mgr LP & Safety
Lowe's
Kokomo, IN
Lowe's
Mgr Safety & AP DC
Lowe's
North Vernon, IN
Lowe's
AP Manager
Sam's Club
Calumet City, IL
Walmart
AP Manager
Sam's Club
Auburn, AL
Walmart
AP Manager in Training
Walmart
Cottage Grove, MN
Walmart
AP Manager
Sam's Club
Birmingham, AL
Walmart
AP Manager
Sam's Club
Oxford, AL
Walmart
Multi Unit LP Mgr
Kmart
Massillon, OH
Sears Holdings Corp
LP Supervisor
Banana Republic
Philadelphia, PA
Gap Inc
LP Specialist
Home Depot Canada
Victoria, BC, Canada
Workopolis


Home of the Industry's Original
On the Move

None to report.
Post Your New Job or Promotion!
See all the Industry Movement

Your Career
Sponsor this section of the Daily
3 Critical Steps to Building a Fantastic Place to Work One of the most important things about our jobs is that we enjoy coming to work. It's critical that employees and leaders are happy so productivity stays high. It can be difficult to figure out how to build a great workplace, but here are some steps to help you start! (Your purpose)

9 Things Successful People Won't Do
Success is as much about what you shouldn't be doing as it is about what you should be doing. If you're allowing people to take away your moment of victory, that's not being successful. Avoid these nine things so you can increase your performance! (Forgive and Forget)

Improve Your Productivity in 5 Simple Steps One of the best ways to make any organization better is to increase productivity. When productivity is high, everything runs a little smoother and your organization is able to grow both in numbers and in innovation. Use these easy ways to help stay on task! (Distractions)

10 Quick Tips for Leveraging Your Time and Energy More Effectively It's no surprise that sometimes there just isn't enough time in one day, or energy in ourselves, to get everything accomplished that we set out to do. We all get these feelings at some point, but here are some tools to get maximum results in less time! (Skip it)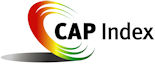 Tip of the Day
Sponsored by Vector Security
Don't fool yourself with getting lost in the email world and wondering why the morning flew by and nothing really got done. With the mere volume of emails we all receive each day, even with spam filters turned high, the shuffling and responding can eat your day away. The real issue is how we use emails to pass responsibilities and work off to other people or to express our hidden opinions after the boss is gone. My favorite happens to be the one who says - "Oh, I never got your email" - as if there's a parallel universe and I'm in the one that doesn't exist. Emails have changed our world. Don't let it change your performance.

Just a Thought,
Gus Downing






Upcoming Events

Ohio ORC Retail Crime Symposium
September 19, 2014
Columbus, OH

UTORCA Training Event
September 23-24, 2014
Lehi, UT

LPRC Impact Conference
October 13-15, 2014
Gainesville, FL

CLEAR Fifth Annual Training Conference
October 13-16, 2014
San Diego Marriott-Mission Valley, CA

Northeast Regional Conference on LP
October 28, 2014
Monroe Twp, NJ
---
Recruiting?
Get your job e-mailed to everyone... everyday
Post on our Featured Jobs Board!
Reach your target audience in 2014 every day!
Request our 2014 Media Kit
update account / change e-mail
unsubscribe FEEDBACK
www.downing-downing.com

Advertise With The D&D Daily




36615 Vine Street, Suite 103
Willoughby, OH 44094
440.942.0671
copyright 2009-2019
all rights reserved globally