The D&D Daily Mobile Edition
September 21,

2015



The LP Industry's #1 News Source - Informing, Educating and Instilling a sense of community



News Brief
Sponsored by WG Security Products, Inc.

Last week Amsterdam - this week New York!
The first pan European and US Retail Fraud conferences both launch this month

Europe's first pan European Omni channel loss prevention conference launched this week in Amsterdam. "Retail Fraud - Amsterdam is a response to the changing geography of retail risk and loss prevention," explains Retail Knowledge Founder Paul Bessant, who is seen here with Federico Saini of adidas Group and Tim Edwards of JD Sports Fashion Plc who both spoke at the event. Heading up the agenda was Luc Cooman, Director Health, Safety and Risk management at Carrefour, who briefed delegates on how to control loss while conquering M-commerce.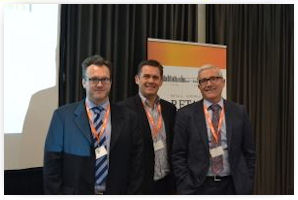 Left to Right: Federico Saini,
Paul Bessant, and Tim Edwards
"Retailers increasingly need to understand what is happening on their European doorsteps in order to anticipate what challenges they will next have to meet," continued Paul, "and Retail Fraud - Amsterdam is an important part of this, allowing those with European LP remits to meet up, share best practice and collaborate against crime.

"Next week we are heading across the Pond, with the launch of our first event in New York on 24th September bringing opportunities for US retailers to share best practice both within North America and the rest of the world - the sharing of the EMV experience in Europe with US retailers as they adopt it is a case in point!"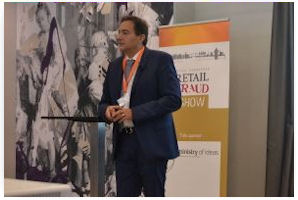 Luc Cooman, Director Health, Safety & Risk Management at Carrefour

Find out more about Retail Fraud - New York and other Retail Fraud conferences planned globally 2015/16 at http://www.retailfraud.com/retail-fraud-show/

Gus Downing, Publisher & Editor of the D&D Daily will be at Retail Fraud - New York covering the event and engaging with attendees. Adding his insight and comments throughout the event Gus will be actively participating in the sessions and ensuring the day drives value for all the attendees.



Pope's visit this week will produce largest security operation in US history
Federal authorities are mobilizing one of the largest security operations in US history for Pope Francis's arrival on Tuesday, an effort that is straining law enforcement resources in Washington, New York and Philadelphia. Hundreds of thousands of onlookers are expected to gather in all three cities for a glimpse of the Catholic Church leader, whose unrivalled global popularity and proclivity to wade into public crowds has added to security concerns. Thousands of federal and local personnel will be deployed to keep the pontiff and the public safe. The challenges are immense. The pope's five-day tour, his first in the US, will include appearances at the White House and Congress, a parade on Constitution Avenue in Washington, a mass at Madison Square Garden, a procession through Central Park in New York, and an open air mass with as many as 1.5 million people in Philadelphia. His New York visit coincides with the 70th UN General Assembly, where more than 150 foreign delegations are also expected, creating a virtual lockdown in portions of Manhattan. Threats to a pope's safety are not theoretical. Pope John Paul II was shot and wounded while entering the Vatican square in May 1981. Behind the scenes, the Secret Service has been mapping out a security strategy for a visit that is virtually unprecedented in nature. smh.com.au

Wal-Mart Can't Fire Workers For Self-Defense, Justices Say - In Shoplifting cases - Precedent Setting Case for LP?
Workers that face off against violent attackers while on the job can sue their employers for wrongful termination if they are fired for defending themselves from imminent harm, according to a Utah Supreme Court opinion in an employee suit against Wal-Mart Stores Inc.

In a precedential, 4-1 decision, the court found Thursday that public policy favors the right of Utah citizens to defend themselves in dangerous situations and the policy outweighs the right of employers to fire workers at-will for whatever reason they choose.

"The law should not require employees to choose between keeping their jobs and protecting themselves or others from a serious, imminent threat of harm," the majority opinion said. "And in light of the impressive constitutional and statutory pedigree the right of self-defense enjoys in our state, we hold that Utah law does not require employees to make that choice."

Associate Chief Justice Thomas R. Lee filed a lengthy dissenting opinion in the case, saying the majority opinion "opens the door to a free-wheeling, case-by-case public policy exception that threatens to swallow the rule of at-will employment."

The case revolves around two separate incidents.

In the first, according to the opinion, Holt and Hunter confronted a shoplifter, and when the woman tried to run away, they grabbed her arms. During an ensuing struggle, the shoplifter pulled out a pocket knife and shouted that she would stab the men. They did not let go of her and a customer helped pry the knife out of the woman's hand, court documents say.

In the second incident, Ray, Poulsen and Stewart approached a customer that was attempting to steal a computer and brought him into the store's asset protection office, the opinion said. There, the man revealed he had a gun and the employees took the gun away from him.

In both cases, Wal-Mart fired the employees for failing to comply with its workplace violence policy requiring disengagement in violent situations discouraging employee vigilantism. law360.com

North Carolina's Inaugural ORC Conference Brings Together Dozens of Retailers, 20 Law Enforcement Agencies
Retailers Meet With Police to Find Solutions to ORC in Winston Salem, N.C. - Makes the news
Retail crimes are becoming a major issue across the Triad and the state. Before it was one or two people committing the crime, but now it's happening in bulk. Dozens of retailers in the Triad met with 20 law enforcement agencies around the country to find a solution to stop organized retail crimes in the Tar Heel State.

"Organized retail crime is where you have a group of individuals that come in and they steal from the store," said Lt. Jim Ostojic. Lt. Ostojic made the trip up from Polk County, Florida to give his expertise on organized retail crime fighting. For more on North Carolina's Inaugural ORC Conference, stay tuned for our recap article coming soon on the Daily. twcnews.com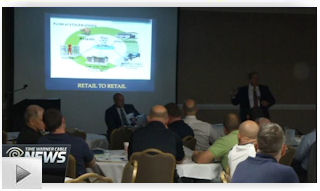 Fraud cases stats for England to skyrocket next month after adding online fraud cases to fraud stats for 1st time Crime levels will soar by 40 per cent now that figures reflecting the true scale of fraud are being added for the first time, a top police chief has admitted. Adrian Leppard, commissioner of City of London Police, warned fellow bosses that an extra three million offences will soon be included in official statistics as victims reveal the scale of online fraud. 'The public spotlight will fall on this issue soon as the results of the recently updated Crime Survey for England and Wales are published. dailymail.co.uk

Workplace Deaths in U.S. Rise 2% With Many Continuing to be from Trips & Falls - The Aging Workforce Impact
More Americans died on the job last year, with the increase concentrated among older employees as well as self-employed and contract workers. Preliminary federal figures released today for 2014 put the workplace death total at 4,679, up 2 percent from the final count of 4,585 for 2013. The 55 and older group up 9% with employers wanting the worker to adapt to the process rather than designing a process to adapt to the worker. And, in an aging work force, those problems become more prominent." oshatoday.com

A&P Insiders Took Home Millions in Year Before Bankruptcy
A&P, paid out $9.4 million in bonuses and other extra payments to insiders in the 12 months before its July bankruptcy but hasn't publicly named the recipients in court filings.

According to court documents, eight A&P officers and directors received the money, which included $1.3 million in the form of bonuses. Another $6 million, doled out in April, is labeled as trust contributions, while $2.1 million in payments was reported as board/consulting fees. The extra pay was part of $13 million collected by a dozen unnamed officers and directors, a total that also included salary, benefits and expense reimbursements.

Bankruptcy rules require companies that seek protection from creditors to disclose payments to insiders during the 12-month period leading up to a bankruptcy filing. The requirement includes naming the recipients, which typically happens without prompting from authorities.

Payment information is important to creditors in assessing firms' financial outflows before bankruptcy. They check the insider lists for signs of outsize payments that could be clawed back and for connections to related companies, such as suppliers or bankruptcy-auction bidders. wsj.com

Three Director of Loss Prevention Jobs Posted Online Last Week
Last week, three LP directorships were posted online. The first - Director of Loss Prevention for Lane Bryant based in Columbus, OH - was reposted after originally hitting the market in April. The second position was Director of Loss Prevention for Pier 1 Imports based in Fort Worth, TX. And the third was Loss Prevention Director for BevMo! based in Concord, CA. For a full list of the latest VP and Director positions in Loss Prevention, be sure to check our 'Featured Jobs' column each day here on the Daily. And if you'd like to post a multi-unit LP job from your own company, send us the info and we'll share it with the industry.

62% of NY voters support phased-in $15 minimum wage increase

Petco and PetSmart may be merging

Macy's, Inc. to Hire 85,000 Seasonal Associates in 2015

Pittsburgh's downtown Macy's store closes permanently


Quarterly Same Store Sales Results
Canada's Danier Leather Q4 comp's down 5% with sales down 5%


Last week's most popular news article --

Pier 1 Imports posts Director of Loss Prevention position in Forth Worth, TX.
We are now looking for a Director of Loss Prevention with responsibilities for the continued development and implementation of Pier 1 Imports' strategic loss prevention and safety programs for our stores, e-Commerce operations and distribution centers.

As of February 28, 2015, the Company operated 984 stores in the United States, 81 stores in Canada and an e-commerce Website. Its stores in the United States and Canada average approximately 9,900 gross square feet, which includes an average of approximately 7,900 square feet of retail selling space. The stores are located in freestanding units near shopping centers or malls and in-line positions in shopping centers. It operates in all United States and Canadian metropolitan areas and in primary smaller markets.

Fiscal 2015 Financial metrics - Fiscal 2015 total sales increased 5.3% to $1.866 billion, with comp's up 4.7%. E-commerce sales represented 11% of total sales. pier1.icims.com
All the News - One Place - One Source - One Time
The D&D Daily respects your time & doesn't filter retail's reality
Report Your News!
(content subject to approval)



eBay News

eBay GAP Team works with FBI and Retailer to arrest Pawn Shop Owner and employees acquiring stolen goods to resell
The co-owner of a Yakima pawn shop and two workers conspired with a shoplifter to acquire stolen goods and resell them on eBay, a scheme that continued for more than three years. The suspects have been arrested and were indicted earlier this month on federal charges of conspiracy and interstate transport of stolen product. The interstate transport charge carries a maximum 10-year sentence, the conspiracy charge a five-year sentence.

Read more here
For further information on PROACT, email inquiries to PROACT@eBay.com.
eBay Direct - Click Here - (notify - info - questions)


Study: Consumers not ready to pay with EMV
Six in 10 (59%) of consumers have not yet received EMV-compliant, chip-enabled payment cards. And of the 41% who have received chip-enabled cards, 23% have not received any information from their banks or retailers about EMV. Sixty-seven percent of surveyed consumers do not understand EMV or how it will affect them. chainstoreage.com

Weak security? Get ready to pay up
U.S. courts are becoming more willing to punish organizations for not doing more to stop data breaches. While organizations were previously subject to fines for not complying with regulatory requirements, they were rarely held responsible for failing to implement certain defenses. That seems poised to change, as the recent district court decision against Target and the appellate decision against vacation-resort company Wyndham Worldwide show there can be serious financial repercussions for security failure. infoweek.com

Verizon Security team investigation uncovers major weaknesses in data security at Target prior to 2013 Breach
In December 2013, just days after a data breach exposed 40 million customer debit and credit card accounts Target Corp. hired security experts at Verizon to probe its networks for weaknesses. The results of that confidential investigation - until now never publicly revealed - confirm what pundits have long suspected: Once inside Target's network, there was nothing to stop attackers from gaining direct and complete access to every single cash register in every Target store.

The Verizon assessment, conducted between December 21, 2013 to March 1, 2014, notably found "no controls limiting their access to any system, including devices within stores such as point of sale (POS) registers and servers." krebsonsecurity.com

California's Proactive Approach to Cyberthreats - Creates Cross-Sector Cybersecurity Integration Center - Cal-CSIC
Gov. Jerry Brown on Aug. 31 signed an executive order establishing the California Cybersecurity Integration Center, known as Cal-CSIC, that will be responsible for strengthening the state's cybersecurity strategy and improving inter-agency, cross-sector coordination to reduce the likelihood and severity of cyber-attacks. Cal-CSIC will work closely with DHS's National Cybersecurity and Communications Integration Center with the aim to facilitate a more integrated approach to cyberthreat information sharing. govinfosecurity.com

Data Loss Prevention market to grow 22.3% annually over next five years - With North America being the largest market worldwide
The major force driving this market is expected to be the demand regulations and compliance and increase in data breaches. The Data Loss Prevention Market is estimated to grow from $0.96 billion in 2015 to $2.64 billion by 2020, at a Compound Annual Growth Rate (CAGR) of 22.3% from 2015 to 2020. On the basis of regions, North America is expected to be the largest market in terms of market size. marketwatch.com

Will Mobile Payments Overshadow EMV Card Migration? Mobile EMV alleviates concern over less secure chip-and-signature
What it boils down to is that we need to embrace mobile as the next generation of payment, and it's coming faster than the card brands would want it to come," Part of the reason why the card brands are pushing EMV is to lock in a foothold in the mobile space; and so near-field communication [via EMV] is that foothold for them." Taylor says mobile EMV payments are more secure than card-based EMV payments, whether they be chip-and-signature, which the U.S. is adopting, or even chip-and-PIN.

A big concern among retailers is that unless EMV is deployed with the additional authentication layer of the PIN, it will have little impact on reducing counterfeit card fraud, Taylor says. Mobile EMV, however, alleviates those concerns, he contends. govinfosecurity.com

FTC says data and privacy are top security concerns in the development of IoT
While IT professionals are asking how to secure devices, networks, and platforms, policy makers are asking how to secure data and privacy. The Internet of Things (IoT) and the Security of Things (SecT) share the goal of allowing innovation to flourish. csoonline.com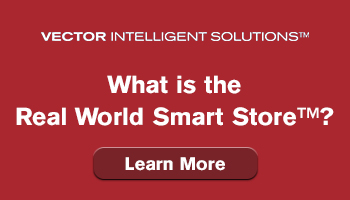 Vendor Spotlight


Your Trusted Partner for Comprehensive Security Solutions

Providing Security Solutions throughout the United States, Canada and Puerto Rico.
SECURITY RESOURCES is a leading national security firm providing security guard and investigative solutions with proven performance and quick response. Our extensive industry experience managing over 900 security officers through our own offices helped us to build a proprietary national security network from the ground up. For your national or local security needs, gain the Security Resources Advantage.

POWER to respond quickly to real-time events

FLEXIBILITY to expand and contract the guard force as realized in response to needs

CONSISTENCY across multiple locations through standardized communication and a proven process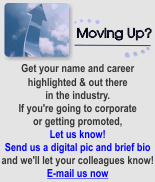 Building Effective Public-Private Sector Partnerships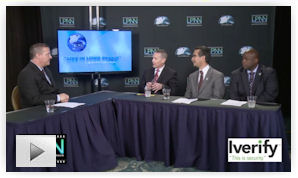 With ORC losses estimated at $30+ billion per year, retailers and law enforcement agencies have been increasingly working together through public-private partnerships to collaborate, share intelligence and enhance investigative results. In this LPNN interview moderated by Joe LaRocca, RetaiLPartners, hear from three distinguished law enforcement partners who are involved in these efforts: Eric Ives, Unit Chief, International Organized Crime Task Forces, FBI; and Cpt. John Romero and Det. Joe Hopkins of the LAPD Commercial Crimes Division. Learn how the LAPD is addressing cybercrime, how LAAORCA has helped retailers solve major cases, and how to best engage law enforcement at the local, state and federal levels.
---
'Live in Long Beach' Sendoff

LPNN Quick Take #17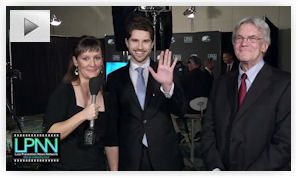 Amber Bradley, Calibration, LLC and Gus Downing and Mike Crissman of the D&D Daily, sign off from "Live in Long Beach" at NRF Protect 2015. Thanks to all the sponsors who helped make the event possible and all the LP leaders who participated in interviews throughout the day. We hope these sessions have helped add value to you and your career (click here to watch any episodes you missed).

Thanks for watching and we'll see you at our next live LPNN broadcast in NYC in January 2016!
Solution Providers, have a video or commercial you want to publish? Contact us.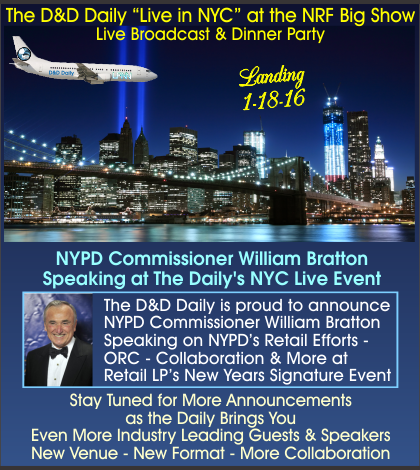 e-commerce

Sponsored by The Zellman Group
Fraud Alert: Criminals Test Stolen Credit-Card Numbers on Charity Websites
Criminals are using poorly protected charity websites to test the validity of stolen credit-card numbers, cybersecurity experts said this week, costing some groups thousands of dollars. Simplified online donation pages make it easy for people to give - but also serve as prime testing ground for credit-card thieves. Fraudsters also use for-profit retailers to verify stolen numbers. But businesses are often well protected, requiring multiple steps to make purchases such as setting up an account and providing personal information linked to the credit card. philanthropy.com

The peaks and pitfalls of payments tokenisation
High profile data breaches, mounting fraud losses, regulatory demands and rising consumer concerns have driven retailers and banks to increase their efforts to improve standards of payment security and many are looking to tokenisation as a solution. The use of tokenisation is starting to gain significant ground, with a recent survey by Forrester Consulting for ACI indicating that 34% of retailers are already using the technology and a further 36% are conducting pilot programs. The ability for tokenisation to simultaneously enhance the security of digital payments and simplify the customer buying experience has made it an appealing and logical option. Despite its undeniable advantages, however, tokenisation and how it is implemented can have critical implications for payments risk management and fraud prevention. To ensure that tokenisation delivers effectively alongside other operational solutions, merchants need to scope and assess a variety of challenges including:

● Dealing with legacy data or data at rest - to what degree will tokenisation be introduced in these areas?
● How will reconciliations, returns, refunds and chargebacks be handled during the implementation period?
● What are the benefits of single vs multi-use tokens, and how do they impact on velocity rules and link analysis?
● Token format - what 'identifiers' might need to be retained in the transaction information to support effective order reconciliation and fraud detection?
● Are there limitations in deploying an in-house tokenisation solution?
● What is the place of tokenisation in the broader payments security and fraud prevention strategy? retailfraud.com

Retailers Vs. The Status Quo In Payments
In its broadest strokes, the 2015 Global Payments Insights Survey determined that retailers by and large are "fully aware" of growing consumer expectation in payments, while at the same time they remain nervous about the security implications of further developing their existing payments infrastructure.

Key highlights:

● Up to 93 percent of retailers believe consumers want a broader choice of payment tools.
● 75 percent of retailers see payments as a clear part of their business strategy.
● 49 percent of retailers have seen their payment costs increase in the past 18 months while 56 percent expect them to keep rising.
● "The customer experience is king," with 50 percent of retailers citing it as their key expected driver of ROI on any increase to their payments investment.

54 percent of all retailers surveyed cite security considerations as "the biggest stumbling block" to increasing their payments infrastructure investment. Other obstacles include the high costs of maintaining existing legacy infrastructure (43 percent) and customer protection requirements (40 percent). ACI recommends that "retailers should not wait for the possible security breach, but rather make security a key component of their innovation payments strategy."

At the close of the payments in retail report, ACI presents a table outlining "key payment security standards, "including those that are already in place as well as emergent technologies that have the potential to gain permanence "by best practice or through more formal regulatory mandate." The study notes that some of these standards can be expensive to roll out, yet they remain essential, citing EMV as a prime example. As retailers evaluate system upgrades to address EMV, they should look holistically at security measures like point-to-point encryption (P2PE) and tokenization to take advantage of newer technologies available and reinforce their payment infrastructures. pymnts.com

Wal-Mart adding 3,500 department managers managing in store pick up online orders for holidays

Home Depot opens third 1.6M sq. ft. fulfillment center to support e-commerce in Troy, OH

Papal Visit Could Disrupt Online Shopping Deliveries - UPS, USPS issue warnings

Wal-Mart to build two e-commerce fulfillment centers in central Florida

60% of online shoppers increased spending to qualify for free shipping

Is two-hour delivery the future of e-commerce? Shoes.com to give it a try

"Fraud is not a person - it is a dynamic grouping of statistics that deviate from the norm."
Stuart B. Levine, CFI, CFCI
CEO, The Zellman Group & Zelligent


ORC News
Sponsored by NEDAP
Coming Tomorrow - New 'ORC Leaders' Article

John Matas, VP - Asset Protection/Investigations & ORC, Macy's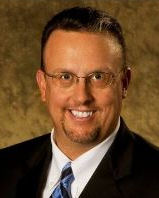 As a continuation of our "ORC Leaders" series on the Daily, tomorrow we will be publishing a feature article on John Matas, VP - Asset Protection / Investigations & ORC at Macy's. With over 30 years of experience in the security field, John has been described as an energetic, smart and inspiring leader. In an interview with Amber Bradley, he shares his perspective on organized retail crime, including why he thinks its impact is under-calculated and how the problem should be addressed at the federal level.

To read other articles published in our "ORC Leaders" series, click here.
Woodbury, NJ: Woman sentenced for stealing $35,000 in cellphones from Verizon stores
A Philadelphia woman convicted of burglary and theft from two South Jersey Verizon stores was sentenced Friday to three years in prison. Fatima Aviles, 27, was found guilty in June of stealing more than $35,000 in cellphones from stores in Glassboro and Washington Township in July and August 2013. Aviles entered the stores four times while they were closed using a key issued to employees that could open various Verizon locations, prosecutor's said previously. Verizon employees who viewed security camera footage of the thefts identified Aviles as the culprit and testified that she was friends with a former Verizon store employee in Pennsylvania who left her job without returning her store key. The former employee was not charged in the case, prosecutors said. The phones were never recovered. nj.com

Winter Haven, FL: Burglary in Winter Haven nets $30,000 worth of items
Authorities in Winter Haven are searching for clues in a burglary that netted $30,000 worth of clothing, sunglasses, fishing and boating equipment. According to authorities, the manager of West Marine in Winter Haven, opened his store and found damage inside the business, in addition to the missing merchandise. Items taken include: Multiple GPS units, fish finders, men and women's clothing, sunglasses, rods and reels. Wires to the store alarm system appeared to have been cut and disabled. abcactionnews.com

Portland, OR: Shoplifter hits Nordstrom for $5,500, gets busted at the Nordstrom Rack store
A man who was spotted stealing more than $5,000 worth of clothing from the Nordstrom store in downtown Portland on Thursday punched a security officer who tried to stop him and then fled the business. So where'd the shoplifter go next? The Nordstrom Rack, police said. Derrick Terrell Toliver was taken into custody several blocks away at the Nordstrom Rack store. The two loss prevention officers who had tried to stop Toliver at the main Nordstrom store identified him as the suspected thief who had taken $5,484.96 in clothing without paying and thrown the punch. oregonlive.com

Chesterfield, MO: Kate Spade purses stolen in Armed Robbery, suspects lead police on high-speed chase
Chesterfield police are investigating what they call a strong-armed robbery at a store at the St. Louis Premium Outlet mall Saturday night. Three suspects, all black females, grabbed a large quantity of high end purses from the Kate Spade store and ran out. As they left, they knocked over an 11-year-old boy who was entering the store with his mother. He suffered bumps and bruises but will be fine according to police. On Sunday morning, Chesterfield updated their search information and said the women fled in a Chevy with PA license plates. At one point were pursued by another police department eastbound on I-64/40. When the car reached speeds over 100 miles an hour the pursuit was called off. fox2now.com
Overland Park, Kansas: Nigerian Woman On Vacation In The US Caught Shoplifting at Macy's; 66 stolen items in her bag
Kansas City police has apprehended a Nigerian woman, Jennifer Akudihor after she was allegedly caught shoplifting out of a Major store in the United States. The accused who was said to be currently on vacation in the States has since been charged with felony theft. She was seen in the company of two toddlers and an infant who were reportedly under her care, but was also disgracefully busted, hiding the 66 stolen items shopping bags and inside the stroller she was pushing through Macy's at Oak Park Mall in Kansas. expressng.com
Columbus, OH: Pregnant thief hit Von Maur for $1,600 in high end purses and wallets
On September 10, about 1:55 p.m., two unidentified women stole several high-end purses and wallets from the Von Maur store on Polaris Parkway. As they casually browsed the department, they picked up and held onto several handbags and wallets, at one point even asking for assistance from a sales person. This behavior raised suspicion as to their intentions. Store security was able to focus on their actions using surveillance cameras, but was unsuccessful in reaching them before they were able to leave the department and store with merchandise in-hand, valued at over $1,600. abc6onyourside.com

Teton, WY: Felony Shoplifters arrested in Teton Village; $1,200 of merchandise
A pair of alleged shoplifters were caught by police while attempting to rob a sports store in Teton Village, Wyoming a second time, authorities said. The Teton County Sheriff's Office reports Lynn A.Ciriacks, 64, and Daniel P. Ciriacks, 61, of Brookfield, Wisconsin walked into Teton Village Sports at about 10:30 a.m. Saturday. Store employees identified the couple as a pair of suspected shoplifters who had made repeated trips into Teton Sports on Tuesday, Sept. 15 and worked together to steal approximately $1,200 in clothes. eastidahonews.com
Petaluma, CA: Police seeking K-Mart Robbery suspect
Police are seeking a man who allegedly stole several expensive items from a Petaluma store earlier this month, police announced Friday. On Sept. 12, around 7:30 p.m., the suspect entered a K-Mart store. Once inside the store, the suspect used a tool to disable security devices on several items, according to police. The suspect was able to accumulate a large amount of merchandise before fleeing the scene, police said. patch.com

Colerain Twp, OH: Woman attacked Wal-Mart Loss Prevention and Store Manager
A Cincinnati woman assaulted a Wal-Mart manager and security guard after trying to "return" a mattress she took off a store display. Taralynn Bowers, 19, made a fraudulent return of a mattress from the store on Saturday, receiving $106.96. When a store loss prevention officer stopped her, Bowers attacked the woman, biting her, and punching a store manager. Bowers used nearby items as weapons, spraying a can of compressed air in the guard's face, police said. Police charged Bowers with robbery. wcpo.com

Lancaster, PA: Mother who spent night in Wal-Mart with children sentenced to 2-5 years in prison
A central Pennsylvania woman accused of spending the night in a 24-hour Wal-Mart with her three young children and leaving with more than $500 in stolen merchandise has been sentenced to two to five years in state prison. Police in East Lampeter Township say DeFreitas spent hours in the store in March 2014, filling three carts with items and stuffing more into two purses. pennlive.com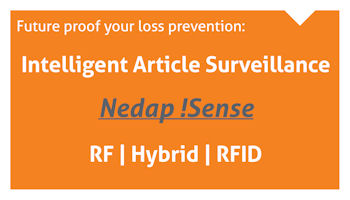 Do you have an ORC case to share?
Share your ORC news and help the industry grow

Retail Crime News

Sponsored by Security Resources
Atlanta, GA: Shots fired at downtown shop; thieves break into West End mall
Atlanta police are trying to determine who shot up a downtown print shop early Monday, and why. The shooting happened about 2:15 a.m. at the PostNet store in the Twelve Hotel on West Peachtree Street at Ivan Allen Boulevard, which is near Centennial Olympic Park. "Witnesses advised that three males exited a black SUV and fired several shots in the direction of the building," Atlanta police spokeswoman Kim Jones said. "Officers recovered several .40 caliber shell casings on the west side of the street." Several of the shop's plate glass windows were shattered by bullets. About two hours later, burglars smashed through two sets of glass doors to gain entry to a West End clothing store. The thieves first smashed their way through the entrance doors to The Mall West End before breaking in the Jimmy Jazz store inside the mall. Police have not said what was taken in the burglary. ajc.com

Palm Coast, FL: Pizza Hut employees forced into cooler at gunpoint during robbery
Flagler County deputies are searching for three men they said robbed a Pizza Hut at gunpoint and forced employees into a cooler. Deputies said just before 11 p.m. Saturday, three armed men barged into the store on Palm Coast Parkway with guns and their faces covered. The robbers demanded money from the cashiers and corralled them into an unlocked cooler. Deputies responded to the panic alarm and rushed to the scene. No one was injured during the robbery. wftv.com

Brawl Breaks Out at Buffalo Wild Wings, Downey, CA Mall
A dispute outside a Southern California sports bar Sunday escalated into a brutal brawl between about a dozen men in an incident caught on camera. Cellphone video posted on Facebook shows a group of men - several of them wearing football jerseys - punching and kicking each other to the ground outside a Buffalo Wild Wings at Stonewood Center in Downey. The video caption claims an argument that started inside the establishment between San Francisco 49ers and Pittsburgh Steelers fans spilled onto the sidewalk. nbclosangeles.com
Midland, TX: Crime Stoppers Searching for Two Women Who Robbed JCPenney
Midland Crime Stoppers needs your help finding two women who stole several hundred dollars worth of merchandise from JCPenney on September 11. Both suspects were pushing baby strollers and had a small child with them. Police say when loss prevention employees made contact with the women, one of the suspects threw her stroller at the employee. newswest9.com
Rapid City, SD: Security Guard placed on leave after shooting suspect at c-store
Black Hills Patrol said Sunday night that the officer placed on leave had worked for the patrol for over three years. He was one of two officers responding to a report of a fight involving weapons early Sunday at a Rapid City convenience store. Officials say the officer fired his pistol at a vehicle that was apparently trying to strike him. keloland.com

Atlanta, GA: Police forced to taser a Shoplifting suspect at Marshall's
Atlanta police were forced to use a taser to subdue an alleged shoplifter outside a department store in Buckhead on Wednesday afternoon. The 30-year-old man got into a struggle with officers outside the Marshalls at the Buckhead Crossing Shopping Center. patch.com


Rockville, MD: Men dressed in costumes steal $110,00 in jewelry from Rockville store
Men dressed in costumes stole more than $110,000 from a Rockville jewelry store on September 15, the FBI said. The FBI and Montgomery County police are searching for men in connection with a jewelry store heist at the Van Jewelry Store. The investigation shows that the men went into the jewelry store with guns and told the employees to get on their knees. According to witnesses, one of the men is Hispanic. He was wearing a plaid shirt, dark pants and a white Middle Eastern style hat, a fake beard and glasses. wusa9.com

Beckley, WV: Man arrested on I-77 wanted in 4 states
A BOLO, be on the lookout, led the West Virginia State Police to apprehend a North Carolina man on several theft charges after pulling over a car on Interstate 77 near the 64 split in Raleigh County over the weekend. Three men were inside the car, including one who handed a State Police trooper a false identity. It turns out Brad Chandler was wanted in four southern states - North Carolina, South Carolina, Tennessee and Georgia - for allegedly stealing from Wal-Marts in those states, authorities said. He was wanted on felony larceny charges. He is currently in jail awaiting extradition. register-herald.com

Roeland Park, KS: GameStop the victim of an Armed Robbery
Roeland Park police said they're looking for two people in connection with an armed robbery at a video game store Saturday night. A woman or teenage girl was with him at the time of the robbery. Police said they got away with video games, consoles and cash. kmbc.com

Wilkie, Sask, CN: RCMP arrest 3 after Wilkie Pharmacy robbed - close to $30,000 in drugs stolen
Quick-thinking residents halted a robbery in progress in Wilkie last week after they noticed someone had broken into the pharmacy. RCMP say they were called to the pharmacy Thursday evening after getting a report of a B&E in progress. When police arrived, they found a suspect already cornered by some residents outside the building. Authorities say people also tried to stop the suspects by blocking their getaway car. The suspects were wearing disguises. Two men were arrested without incident and police say they had stolen close to 30-thousand dollars in drugs. 620ckrm.com

Aurora, Ind., Chipotle supervisor skimming customers credit cards


Robberies and Burglaries
● AT&T - Buckhead, GA - Armed Robbery/ suspect arrested
● Casey's - Fargo, ND - Armed Robbery
● Circle K - New Orleans, LA - Armed Robbery
● Dollar General - New Hanover, NC - Armed Robbery
● Dollar General - Nashville, TN - Armed Robbery
● Dunkin Donuts - Lisle, IL - Robbery
● Exxon - Perry Co, MS - Armed Robbery
● Family Dollar - Irondequoit, NY - Armed Robbery
● Fast Mart - Lincoln, NE - Armed Robbery
● Freedom Valu - Sioux Falls, ND - Armed Robbery
● GameStop - Roeland Park, KS - Armed Robbery
● Grand - Concord, CA - Armed Robbery
● Kangaroo Express - Gastonia, NC - Shooting / 1 injured
● Lakeshore Learning Store - Dallas, TX - Burglary
● Pizza Hut - Palm Coast, FL - Armed Robbery
● QC Mart - Davenport, IA - Armed Robbery
● Ralph's/ US Bank - Goleta, CA - Armed Robbery/ store evacuated
● Rino Dispensary - Denver, CO - Armed Robbery/ Shots fired
● Taco Bell - New Bern, NC - Armed Robbery
● Walgreens - Omaha, NE - Robbery
● West Marine - Winter Haven, FL - Burglary


Featured Job Listings
Sponsored by NuTech National
Feature Your Job Here For 30 Days -
70% Aren't On the Boards
VP of Sales/Client Relations
More details coming soon
Confidential - Retained Search
Nationwide
Gus Downing
Dir LP
Pier 1 Imports
Fort Worth, TX
Pier 1 Imports
LP Dir
BevMo
Concord, CA
BevMo
Dir LP
Lane Bryant
Columbus, OH
Lane Bryant
Dir LP (Western Canada)
Walmart Canada
Calgary, CA
Walmart Canada
Dir LP
Cracker Barrel
Lebanon, TN
Cracker Barrel
Dir Safety AP Solutions
Walgreens
Deerfield, IL
Walgreens
Dir of AP, Global Ecommerce
Ralph Lauren
Greensboro, NC
Ralph Lauren
Dir AP
Saks Fifth Ave

New York, NY
Saks Fifth Ave


Territory LP Dir.
Burlington Stores
Los Angeles, CA
Burlington Stores
Dir. of Security
Estee Lauder
El Segundo, CA
Estee Lauder
Director of LP
Pacific Sunwear
Anaheim, CA
Pacific Sunwear
VP Supply Chain, LP & Safety
Ross Stores
Ft. Mill, SC
Ross Stores
Regional LP Mgr
Tractor Supply Co.
Baltimore, MD
Tractor Supply Co.
Sales Representative
NuTech National
Maitland, FL
NuTech National

Limited Time Only - Post Your Multi-Unit LP jobs for FREE - Learn More Here
Daily Job Alerts


Appearing One Day Only
View our Internet Jobs Archives here
District LP Mgr
Marshalls
Carmel, IN
TJX Companies
Supervisor DC AP
Big Lots
Montgomery, AL
Big Lots
Supervisor DC AP
Big Lots
Durant, OK
Big Lots
Area AP Leader
Big Lots
Columbus, OH
Big Lots
Regional AP Mgr
Dollar Tree
Phoenix, AZ
Dollar Tree
Regional AP Mgr
Dollar Tree
Birmingham, AL
Dollar Tree
AP Manager
Home Depot
Phoenix, AZ
Home Depot
Store AP Manager
Home Depot
Waterbury, CT
Home Depot
LP Supervisor
JCPenney
San Antonio, TX
JCPenney
Dist LP Mgr
Kohl's
Belton, MO
Kohl's
Dept Mgr LP & Safety
Lowe's
Butler, PA
Lowe's
LP Manager Hrly
Sears
Hemet, CA
Sears Holdings Corp
LP Manager Hrly
Kmart
Manahawkin, NJ
Sears Holdings Corp
LP Manager Hrly
Kmart
Tulsa, OK
Sears Holdings Corp
LP Manager Hrly
Sears
Provo, UT
Sears Holdings Corp
LP Manager Lead
Sears
Lewisville, TX
Sears Holdings Corp
AP Team Leader
Target
Fort Dodge, IA
Target
AP Manager in Training
Walmart
Aberdeen, MD
Wal-Mart
AP Manager in Training
Walmart
Raymore, MO
Wal-Mart
AP Manager in Training
Walmart
Delavan, WI
Wal-Mart
Market AP Mgr
Walmart
Melbourne, FL
Wal-Mart
LP Mgr
Century 21 Dept. Stores
New York, NY
Century 21 Dept. Stores


Home of the Industry's Original
On the Move

| | |
| --- | --- |
| | Craig Mauriello was named Loss Prevention Manager for Sears Holdings Corporation. |
| | Kyle Grottini was named Sr. Business Analyst- LP for Bloomingdale's. |
Post Your New Job or Promotion!
See all the Industry Movement


Your Career
Sponsor this section of the Daily
7 Ways to Manage Your Most Motivated and Talented Employees Getting your people fired up not only increases productivity but it makes everyone excited about work and feeling proud of what they're doing. Motivating your team should be a top priority, so here are some ideas you can use to keep them excited. Make a difference

Here's What You Should do to Motivate Employees Praise and recognition are great motivators for some tasks, but they can backfire on more difficult work, according to a study. If your team is working on challenging projects, it may be a better idea to leave them to it as the task itself is motivating. Simple tasks may require more praise to make the job seem more important. Verbal reward



Last week's most popular articles--



Want to Make Change Less Painful? Try these Four Things When announcing a change to your team, it's hard to know what the response will be. Maybe they will be anxious at first, but later on they will see the benefits this new change will have. Here's how you can help ease through the transition and support your team members. Talk about your reaction

How to Create an Environment of Collaboration It's important to create a work environment where teamwork is a priority and everyone makes a contribution to the organization. Everyone contributes to different degrees, and it's important to recognize that and consider their specific contributions. Get your team to work together with these six tips. No all-star teams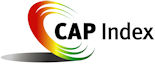 Tip of the Day
Sponsored by Vector Security
Preparing for an interview should be exhaustive. However, the day of the interview you should clear your head and not do any prep at all or look at any notes other than the well thought out prepared questions you've come up with. A clear mind performs better than one that's cluttered and trying to remember everything. And all the prep you've done should be well stored in your mind. Have faith in it and try to relax the day of the interview and work out if you can before it. The mind body connection is a powerful thing and your brain cannot operate at 100% if your body isn't there with it.

Just a Thought,
Gus





Upcoming Events
---
Recruiting?
Get your job e-mailed to everyone... everyday
Post on our Featured Jobs Board!
Reach your target audience in 2015 every day!
Request our 2015 Media Kit
update account / change e-mail
unsubscribe FEEDBACK
www.downing-downing.com

Advertise With The D&D Daily




36615 Vine Street, Suite 103
Willoughby, OH 44094
440.942.0671
copyright 2009-2019
all rights reserved globally