The D&D Daily Mobile Edition
September 23,

2014



The LP Industry's #1 News Source - Informing, Educating and Instilling a sense of community


News Brief
Sponsored by WG Security Products, Inc.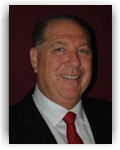 David Levenberg was named Director of Field Operations for Turning Point Justice. David was previously the President of Center Security Services, Inc for over three years. David also brings over twenty years of experience in senior level leadership to this company. He was the COO for Nastec International, VP of Security for Macerich, Senior Vice President of Andrews International and Vice President of Security for General Growth Properties. David also brings some safety and asset protection experience with him as a previous Manager of Distribution Asset Protection for Target, Regional Safety Specialist for Target and Security Manager for Sears. He earned his Bachelors of Science degree in Criminology from California State University - Long Beach. Congratulations David!
Walmart partners with Texas State active shooter awareness program Focusing on safety, the Advanced Law Enforcement Rapid Response Training (ALERRT) at Texas State has announced an unprecedented partnership. Walmart, the world's largest retailer in revenue, is working with ALERRT for new training material for more than one million employees. It will teach them how to deal with workplace violence. ALERRT's active shooter training program is well known. Now, the Avoid Deny Defend program will teach Walmart employees. It will be a multimedia training program outlining what to do in the case of violence in a store or office. Officials with ALERRT say the material for Walmart break rooms will be available starting in a couple weeks. The program will also include access to an app program. (Source kxan.com)
Home Depot's former IT Senior Security Architect had history of techno-sabotage - Now serving 4 year federal sentence When Home Depot suffered a breach of transaction data that exposed as many as 52 million credit card transactions earlier this year, the company reportedly suffered from lax computer and network security measures for years. Apparently, the company wasn't helped much by its selection of a security architect either. Ricky Joe Mitchell was hired by Home Depot in 2012, and in March of 2013, he was promoted to the position of Senior Architect for IT Security at Home Depot, in charge of the entire company's security architecture. In May of 2014, Mitchell was convicted of sabotaging the network of his former employer. Now serving four-year federal sentence, Ricky Joe Mitchell spread viruses as a teen. When Mitchell learned he was going to be fired in June of 2012 from the oil and gas company EnerVest Operating, he "remotely accessed EnerVest's computer systems and reset the company's network servers to factory settings, essentially eliminating access to all the company's data and applications for its eastern United States operations," a Department of Justice spokesperson wrote in a release on his conviction. "Before his access to EnerVest's offices could be terminated, Mitchell entered the office after business hours, disconnected critical pieces of...network equipment, and disabled the equipment's cooling system." As a result of his actions, the company permanently lost some of its data and spent hundreds of thousands of dollars repairing equipment and recovering historical data. It took a month to bring the company's office back online, costing the company as much as $1 million in lost business. And that wasn't the first time he used technology for revenge. Mitchell's previous legal troubles resulting from malicious use of his technical skills dates back to when he was a high school junior. Former Home Depot employees told the The New York Times they were not surprised by the hack. When they requested additional security training and equipment, managers denied the request with the explanation, "We sell hammers." (Source arstechnica.com)

Home Depot has finally started to email customers to inform them of a major security breach Home Depot told Mashable that the emails "started going out on Friday as part of the standard notification process," but that they are being sent out "in batches to ensure they flow smoothly." Which explains why some customers only received it on Sunday. (Source mashable.com)

Florida A Hub Of Growing Counterfeit Credit Card Scams - Data Breaches #1 Cause The hottest scam in Florida, growing across the state and spreading nationwide, is the mass production of counterfeit credit cards embedded with account numbers of unwitting consumers, the Orlando Sentinel reports. Always looking for new ventures, some of the same rings of Florida identity thieves long engaged in other forms of fraud are making hundreds of fake cards and taking them on the road to withdraw cash or buy goods, police say. Counterfeit cards are not new, but their use has exploded during the past two years as computer hackers steal millions of records from major retail stores and rings of thieves develop new ways to skim information from ATMs and credit-card swiping machines. (Source thecrimereport.com)

DNA technology on packaging targets counterfeits - Hundreds of millions of folding cartons marked with security tape Hundreds of millions of folding cartons from DISC marked with ADNAS SigNature DNA exemplify industry partnerships in combating counterfeiting of products in markets where authentication is crucial. John Rebecchi, DISC svp for marketing, comments, "We have marked hundreds of millions of folding cartons with SigNature DNA to support our customers' fight against counterfeiting their products. We serve markets such as cosmetic, fragrance and pharmaceutical manufacturing in which authentication is extremely important. SigNature DNA is one of the only products that can provide irrefutable evidence of authenticity and has led to prosecutions around the world." (Source packagingdigest.com)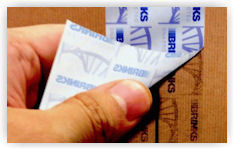 Tripadvisor site coughs to card data breach for a potential 800k users TripAdvisor has suffered a data breach at its Viator tour-booking and review website. An estimated 1.4 million Viator customers are potentially affected by the compromise, which the firm admits may have exposed payment card data. The compromise also potentially aired the email address, password and Viator "nickname" associated with accounts. Viator only became aware of the breach after investigators looking into incidents of credit card fraud made the link that victims were also users of its site. Viator has called in security experts to find out the extent of the breach. In the meantime it has begun notifying customers about the security problem, as a statement by the travel outfit explains. (Source theregister.co)

Sears Canada auction fails to attract acceptable bids - "Looks like a bust" & was key reason for last week's $400M loan from Chairman An auction of a majority stake in the Canadian retailer failed to attract any acceptable bids in its latest round, eliminating a potential near-term cash infusion for Sears Holdings that could have exceeded $750 million, The Post has learned. Indeed, a flopped auction of the 62-year-old Canadian chain early this month was a key reason that the corporate parent of Sears and Kmart was forced last week to take out a $400 million loan as it prepares for the crucial holiday season, sources said. "Things have not turned out like Eddie hoped, and now he's getting desperate," said Mark Cohen, a professor at Columbia Business School who was Sears Canada boss before Lampert took control. Sears burned nearly $1 billion in cash during the first half of the year, leaving it with just $863 million on its balance sheet for the Christmas season. "This is a late-stage death spiral for both Sears and Sears Canada," Cohen said. (Source nypost.com)

Safeway - Albertson's merger - Three Regions and 14 retail divisions - no banner changes - decentralized structure - Safeway's President & CEO will serve as combined company's president & CEO The new company will be comprised of three regions and 14 retail divisions. The company stated that it will keep the focus and financial responsibility at the division level, but take full advantage of the expertise, vision and core capabilities of the corporate team. The 14 divisions will be supported by corporate offices in Boise, Idaho; Pleasanton, Calif., and Phoenix, Ariz. Furthermore, no banner changes are planned. No word on it's impact on Loss Prevention yet. (Source drugstorenews.com)

Tyco integrates RetailNext in-store analytics
Tyco Retail Solutions has integrated its traffic intelligence solution with RetailNext, a provider of Big Data solutions enabling retailers to monitor, analyze, and act upon shopper behavior within the store environment. This combination, which leverages Tyco's multi-sensor portfolio of traffic devices and RetailNext's in-store analytics platform, enables retailers to capture and interpret key metrics to optimize their store operations and drive sales. (Source chainstoreage.com)

The Struggle to Make the Checkout Lane Safer
Physical, in-store credit card fraud is a completely different beast than a data breach. While debacles like the Home Depot breach mostly come down to technology, in-store fraud relies heavily on a much more fickle aspect of security: people. (Source credit.com)

Synthetic identity theft causing big headaches- Harder to solve and find than traditional identity theft It's called "synthetic identity theft." It occurs when thieves create new identities by combining real and fake identifying information, and then using that identity to open new accounts. What sets synthetic identity theft apart is that "it's using pieces of many different puzzles in order to come up with the identity the thief uses." This is where they'll take your Social Security number, my name and address, someone else's birthday and they will combine them into the equivalent of a bionic person," he said. Synthetic identity theft is harder to unravel than traditional identity theft, experts said. "It's tougher than even the toughest identity theft cases to deal with because they can't necessarily peg it to any one person," Levin said. In fact, the fraud may not be discovered until an account goes to collections and a collection agency researches the Social Security number, he said. (Source buffalonews.com)

Pet Supermarket has recently opened its 150th and looking for more With a fairly new LP program that's having a great impact on the organization they're primed for growth. (Source chainstoreage.com)

Study Shows 97% of Petty-Theft Offenders Did Not Re-Offend After Completing Shoplifter-Education Program Turning Point Justice (TPJ), provider of cloud technology that helps victims and communities fight petty crimes and improve

offender accountability today announced that its shoplifting education and student management partner, the National Association for Shoplifting Prevention (NASP), released the results of a recidivism study conducted by the Probation Division of the City of Sylvania, Ohio. The study analyzed seven years of data and found that 97 percent of petty shoplifting offenders ordered to complete an education program as a condition of probation did not re-offend for petty theft after completing the NASP Shoplifters Alternative Course for Adults. Additionally, 100 percent of offenders identified as low-risk to repeat the offense by NASP's Psychological Evaluation and Risk Assessment did not re-offend after completing the SA Course. (Source turningpointjustice.com)
Quarterly Same Store Sales Results
AutoZone Q4 up 2.1% with sales up 3.4%
CarMax Q2 up 0.2% with net sales up 10.9%
Ascena Q4 down 2% with net sales down 1.3%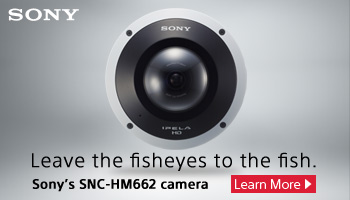 All the news - One place - One Source - One Time
The D&D Daily respects your time
& doesn't filter retail's reality
Report Your News!
(content subject to approval)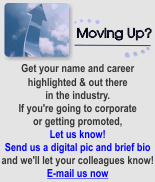 DSW Loss Prevention Team

"Living Our Values. Protecting Our Assets."

Loss Prevention News Network

"Live in Ft. Lauderdale at the NRF Show 2014"
ORC Roundtable
A National Update
In this national update on ORC, hear from five of the leading experts on this growing threat to the LP industry and the latest efforts to combat it. Denny Dansak, Sr. Corp. Mgr. ORC, The Kroger Co.; Nelson Harrah, Dir. of ORC, Gap Inc.; Tony Sheppard, National Mgr., ORC Unit, CVS Caremark; Debra Lussier, Sr. Mgr., Investigations, The Home Depot; and Scott Sanford, Dir. of Investigations & Training, Barnes & Noble Inc., discuss the link between online fraud and brick-and-mortar crimes, the impact of state ORC laws, and the mounting national effort of ORC associations that are helping to bridge the gap.
LPNN Quick Take #17
In this LPNN Quick Take, Amber Virgillo, Ed Wolfe, VP Business Development for WG Security Products, and Mike Liberatore, Sr. Director, Administration, Asset Protection for Hudson's Bay Corp., discuss Mike's session at the NRF show. He explains the tabletop exercise they performed including the fictitious situation at a mall and how they involved the audience step-by-step. The main takeaway from the session was to have an active-shooter protocol in place.




Joan Manson

Sponsored By:



Bass Security



Sponsored By:



Keith White & Michael Nelson

Sponsored By:


Dan Faketty and Professor Bob Hanson

Sponsored By:


The NRF's LP Legislative Committee, a National Update





Jeff Fulmer & Jon Gold


Sponsored By:



Preparing - Training - Responding to the Active Shooter



Rich Mellor


Sponsored By:


Cyber Security's Increasing Impact on Retail & the Role of Loss Prevention

Tom Litchford
Sponsored By:


Click here for upcoming episodes

Solution Providers, have a video or commercial you want to publish? Contact us.

Big Data
Sponsored by Verint
Apple Pay - and other encrypted NFC payment systems - dramatically reduces ROI for cyberthieves, could prevent data breaches Apple's newly introduced Apple Pay does something that turns the security conundrum upside down. Using near-field communication, it allows consumers to purchase products in-store with just a tap of their finger on the iPhone's new biometric scanner. The payment data is not stored on Apple servers or held by the retailer. When retailers are no longer in possession of payment data, they cease being the target. When enough payments are made this way, so that card data stored is on personal devices and not conglomerated on big enterprise server systems, ROI goes out the window for cyberthieves. They need to access huge numbers of cards, ideally tens of millions or better. That's because cards age out quickly, and once a breach is discovered, that aging-out is greatly accelerated. Apple Pay allows retailers to offload security concerns to the consumer (rather than holding a treasure trove of credit card numbers and names). Also, the "no card present" fees that Apple negotiated are way lower than standard retailers were able to get from financial institutions. This really moves the needle for retailers by reducing a major hard cost. (Source computerworld.com) (Source paymentssource.com)

Privacy lawyer says many Canadian companies are willing to 'roll the dice' on data breaches A privacy lawyer at one of the Canada's biggest law firms, says 70 percent of her clients aren't willing to prepare for a loss of sensitive data. "In the early days of privacy legislation I had only one type of client, who said 'Ah, I'll deal with it (a data loss) when it happens,'" Kirsten Thompson, a member of the national technology group at McCarthy Tetrault told a Retail Council of Canada LP Conference in Toronto. "Now 70 percent are still 'I'll deal with it when it happens,' but 30 percent of my clients are 'it's going to happen, I'll deal with it now.'" (Source itworldcanada.com)

The 4 Stages of Big Data - From raw, unstructured statistics to actionable insight

10 key NFC considerations for retailers

72% of businesses do not trust the security of 'The Cloud'

Chinese hackers breach 50 U.S. gov't contractors' systems in one year

e-commerce

Sponsored by The Zellman Group
Are mobile payments secure enough to go mainstream? Although recent massive data breaches compromising consumers' personal and financial information have occurred using old-fashioned credit cards, security concerns about mobile payments are a major reason why they've been adopted so slowly. Perhaps that's why Apple has agreed to include Softcard, a mobile payment wallet backed by AT&T, T-Mobile, and Verizon Wireless, on its phones, despite their competition. It helps make each of the various wallets available on a broad range of retail point of sales systems. Several experts say that mobile payments are indeed more secure than old-fashioned credit cards: They use various combinations of encrypted data, one-time-use codes, and layers of authentication not possible when swiping a plastic card with a set string of numbers and a magnetic stripe. Some use NFC technology, while CurrentC employs bar codes that can be scanned using existing systems. (Source retaildive.com)

MasterCard Forecasts Future of Biometric Payments In the wake of the launch of Apple Pay, MasterCard announced that it recently held a closed pilot to understand the consumer experience around voice and facial recognition, according to a company blog post written by Ajay Bhalla, President, Enterprise Safety and Security at MasterCard. MasterCard created a beta mobile app, which the company tested in an e-commerce environment on over 14,000 transactions. The results, taken from MasterCard employees around the world, showed "a successful verification rate of 98 percent, mixing a combination of voice and facial recognition" and "the process usually took less than ten seconds. (Source pymnts.com)

E-Commerce Outgrows Retail-Only Companies

Study: Social Trumps Mobile for Retailers' 2014 Holidays Spend
"Fraud is not a person - it is a dynamic grouping of statistics that deviate from the norm."
Stuart B. Levine, CFI, CFCI
CEO, The Zellman Group & Zellman Fraudnet


ORC News
Sponsored by Security Resources
2 year old ORC case now reaches beyond 130 suspects - Ongoing Crime with more indictments likely - Multiple 'organized retail theft' suspects appear in court in Louisville, Ky. Nearly two years later, the list of suspects charged in a Jefferson County syndication ring has topped 130. Monday, a handful of defendants, recently indicted, appeared in court for their arraignments. They stole merchandise from a number of retail stores to feed their heroin addiction. "For whatever reason, I've drawn way more than this court's share of these types of cases. They are particularly frustrating because they seemingly never end," Judge Mitch Perry said. The indictments returned this week join twenty-four others, in Jefferson County, which list 130 people as participating in this theft scheme. The investigation began back in the fall of 2012 for what police called an organized retail theft. They commit the crimes in groups and stole items from retail stores around Louisville like Home Depot and Lowes, Target and Wal-Mart. They then returned the items for gift cards, and sold the gift cards to pawn shops. Prosecutors believe heroin addiction was the driving force behind the whole operation. Dozens of those 130 defendants previously indicted have pleaded guilty and are under supervision with conditions of drug treatment for their heroin addictions. However, prosecutors say this crime is still happening today and more indictments are likely. (Source whas11.com)
Tulsa investigating three rings stealing Dyson vacuum cleaners The Tulsa Police Department is investigating three crime rings where those involved are stealing Dyson vacuum cleaners. Cases have increased over the last few months. Detective Lori Visser of the ORC Unit said there are three groups currently stealing Dysons from stores and have hit nearly every Target and Kohl's store in the Tulsa area. (Source fox23.com)
Quebec ORC trio busted using counterfeit credit cards and storing merchandise in Niagara Falls storage unit Halton Regional Police on Sept. 17 and members of its Burlington Criminal Investigations Bureau investigated a reported $10,000 credit card fraud at Arctic Spas. Seven Halton officers followed the driver all the way to a storage unit on Stanley Avenue in Niagara Falls, and was met by three others. The four were then arrested. The driver was not charged, said Hansen, after police determined he was simply a driver for hire who had advertised his services on Kijij. The case led police to a storage locker in Niagara Falls and the discovery of a quantity of merchandise along with counterfeit credit cards. Police later executed search warrants in two rooms at a Niagara Falls motel. A quantity of gift cards, receipts, a laptop computer and a card reader were among the items seized. (Source niagarathisweek.com)

Fencing Operation: Beaverton, OR Play It Again Sports owner indicted for selling stolen merchandise A grand jury indicted the owner of a Play It Again Sports store in Beaverton after police arrested him for allegedly buying $60,000 worth of stolen sporting-goods equipment over a five-year period from a man who was taking it from local department stores. Store owner James Larkins, 62, was indicted for first-degree theft, while 49-year-old Matthew Poorman was indicted for first-degree aggravated theft. Beaverton police said an employee at Target called them on Aug. 5 to report multiple thefts by the same man, saying the man would come in, pick out sporting-goods equipment, put the items in a shopping cart and walk out without paying. A Beaverton detective recognized the style of theft and showed the Target employee a picture of Poorman, who had been arrested for similar thefts from the Fred Meyer on Beaverton. (Source katu.com)

Pittsburgh area Car Break-In Leads To Larger Credit Card Theft Scam Every day, troopers get more and more calls of cars being broken into. Usually nickels and dimes are what they get, but not in one case. State police say a duo of two men first went to a Fayette County Walmart and charged hundreds in purchases, then hit another Walmart in Mt. Pleasant. State police say some credit card thieves are buying big ticket items and shipping them overseas as part of a larger theft operation – impossible to track and cash only. State police say they're not sure if this woman's credit card was used in some overseas merchandise scam, but it's a possibility. (Source cbslocal.com)

California woman arrested in Aspen; $3000 worth of clothing recovered from multiple area stores A woman who said she is here backpacking around the Maroon Bells backcountry was arrested Sunday for allegedly shoplifting about $3,000 in sportswear from four Aspen businesses. Kimberly Ann Gardner, 27, a physical therapist from Stanton, Calif., was advised Monday that she faces a felony theft charge. (Source aspendailynews.com)

Penfield, NY man stole $700 worth of toothbrushes, fought with Target security
Police tell us Jason Bowens tried to leave the Webster Target store with a cart full of electronic toothbrushes worth almost $740 Monday evening. We're told a store security officer, who is also an off-duty Canandaigua Police officer, attempted to stop Bowens but Bowens began to fight with him. A Webster volunteer firefighter saw what was happening and tried to help restrain Bowens. When police arrived at the store, the fight was still going on. Bowens was eventually taken into custody and charged with robbery, assault, larceny and resisting arrest. (Source whec.com)

Man and woman booked in Royal Palm Beach, FL on felony retail theft and organizing a scheme charges
Do you have an ORC case to share?
Share your ORC news and help the industry grow


Retail Crime News

Sponsored by NuTech National
3 UPS employees dead after Customer Center shooting in Inglenook, AL Birmingham police are working a crime scene at the UPS Customer Center located in Inglenook. The store is located at 4601 Inglenook Lane. Capt. Jerry Wiley confirmed to NBC News confirmed that three people are dead in the incident. There were no other injuries, according to Chief A.C. Roper, but there are quite a few people who are shaken up by what they witnessed. UAB Hospital reports that they received one non-gunshot related patient from the incident. Lt. Sean Edwards with the Birmingham Police Department confirms that the shooter is one of the fatalities, and appears to have suffered a self-inflicted gunshot wound. Both the shooter and the two victims are all UPS employees. The incident occurred in the warehouse in or near the offices, he said. None of the victims will be identified until next of kin has been identified. (Source wfla.com)
Four men indicted on murder charges in deadly carjacking at Short Hills mall Four men have been indicted on charges of killing a Hoboken attorney during a carjacking in December at The Mall at Short Hills, Acting Essex County Prosecutor Carolyn A. Murray announced today. The fatal shooting occurred when the four men carjacked Friedland as he and his wife entered their Range Rover on an upper level parking deck at the upscale mall in the Short Hills section of Millburn, prosecutors said. The four defendants were indicted on six counts, including murder, felony murder, carjacking, conspiracy and weapons offenses, prosecutors said. They are scheduled to be arraigned on the charges on Oct. 14 before Superior Court Judge Ronald Wigler. They remain in custody at the Essex County Correctional Facility in lieu of $2 million bail each. Friedland's widow, Jamie Schare Friedland, is pursuing a lawsuit against the mall's owners as well as the Universal Protection Service, whose officers patrol the mall, and the Millburn-Short Hills Volunteer First Aid Squad. Her lawsuit alleges the mall's owners knew of the history of carjackings in Essex County and failed to take appropriate action. (Source nj.com)

Update: $100K worth of purses stolen in Chicago's Old Town smash-and-grab Thieves took about $100,000 worth of designer purses from a high-end retailer in an Old Town neighborhood smash-and-grab burglary early Monday on the Near North Side. An alarm went off at 5:08 a.m. at the store in the 1600 block of North Wells, Luxury Garage Sale, a designer clothing and accessories boutique. Officers found the front windows of the store broken out and numerous purses stolen. A police source said the burglars made off with between 30 and 40 Chanel brand purses valued at about $100,000. (Source myfoxchicago.com)
Store clerk kills two masked robbery suspects at the Marathon Gas Station in Canton, Ohio Canton Police said the shooting took place at the Marathon Gas Station Monday night around 9:25 p.m. Officers were called to the scene and found a store employee with gunshot wounds to his legs. The worker told police he had been shot during a robbery attempt by three masked subjects. The clerk did return fire, killing two of the three suspects. Canton detectives continue the investigation and are looking for the third shooting suspect. (Source newsnet5.com)

Sacramento Security Guard In Jail After Chasing Suspected Thief Who's Walking Free A security guard is behind bars, while the suspected thief he was trying to stop is free. Police say Jack Wong should have just called 911. Instead, he caused a costly collision into a Sacramento home. "I was at work at the SD Mart, and somebody stole a gold watch from Gold USA," he said in a jailhouse interview. Now the man who is paid to stop thieves from stealing is behind bars after the way he tried to protect his store. Wong allegedly drove after a suspected thief who stole a $500 gold watch from his store. What started as Wong just trying to get the license plate number turned into a wild ride, leading the alleged crook to lose control of his car and crash into a Sacramento home, narrowly missing a man inside. (Source cbslocal.com)

South Africa study shows Retail Robberies up 30% Retail robberies increased by almost a third in a year, the Consumer Goods Council of SA (CGCSA) said on Friday. "The continued targeting of the retail sector by organized crime syndicates is of considerable concern to the industry," head of the CGCSA's consumer goods crime risk initiative Graham Wright said in a statement. The organization found that retail robberies grew 30% over the period April 1, 2013 to March 31, 2014, compared with the previous financial year. (Source thenewage.co)

Man busted placing skimming device on TD Bank ATM in East Longmeadow, Mass.

Louisville Police arrest three suspects after owner of Indiana gun shop killed during robbery

29 Military weapons, 20,000 rounds of ammo stolen from an Indianapolis, IN gun shop

Surveillance video shows Cash Advance robbery suspects in Houston, TX

DC Man Pleads Guilty to Robbing Ultra Diamonds in Queenstown

Waukegan man charged with Multiple Retail Armed Robberies in Lake County, IL

Kay Jewelers in the Volusia Mall, Daytona Beach, Florida hit with a $9,799.00 Grab and Run

Kay Jewelers in The Galleria Mall, Houston, Texas the victim of a Grab and Run; diamond ring valued at $8799.00

Kay Jewelers in the Bonita Lakes Mall, Meridian, MS hit for 2 rings total value of $7699.00

Zales in Garden City, NY hit with a Grab and Run of a 1.5ct solitaire ring valued at $16,119.00

2 suspects wanted in Case Smash Theft at Zales in Houston, TX; $18,799.94 in merchandise stolen

Robberies and Burglaries
● Allstar - Wichita Falls, TX - Armed Robbery
● Beckley Pharmacy - Beckley, WV - Armed Robbery - 2 arrested
● CVS - Towamencin, PA - Armed Robbery
● Dollar General - Baton Rouge, LA - Armed Robbery
● Dollar General - Corpus Christi, TX - Armed Robbery
● Family Dollar - Tyler, TX - Armed Robbery
● Fountain Firearms - Fort Bend, TX - Burglary
● Sam's Mobile - New Bedford, MA - Armed Robbery
● T-Mobile - Crest Hill, IL - Armed Robbery - 3 arrested
● True Value Hardware - Paincourtville, LA - Armed Robbery
● Verizon - Spring Hill, TN - Armed Robbery
● 99 cents Only - Turlock, CA - Commercial Burglary

Vendor Spotlight

Video as a Platform
A Guide to Optimizing Video Surveillance to Enhance the Retail Environment


Video surveillance continues to be a valuable tool for security and loss prevention in the retail environment. In fact, video surveillance for loss prevention is needed today more than ever to help prevent theft, minimize organize crime and address internal fraud and shrinkage.

New technology capabilities are enabling retailers to scale their infrastructure using video as the platform.

Get Verint's complimentary guide on "When to Leverage Video as a Platform" and see what new tools are available to help tackle retail challenges, optimize operations and drive bottom-line growth.


Download eBook

Featured Job Listings
Sponsored by Cam Connections
Feature Your Job Here For 30 Days -
70% Aren't On the Boards
Group VP of LP
Retained Search
New York, NY
Gus Downing
ORC Investigations Mgr
The Home Depot
Atlanta, GA
The Home Depot
Director Digital LP
Nike
Portland, OR
Nike
Regional LP & Safety Director
Younkers
Okemos, MI
The Bon Ton Stores
Sr Manager of LP
Dunkin' Brands
Dallas, TX
Dunkin' Brands
Sr LP Analyst
Dunkin' Brands
Canton, MA
Dunkin' Brands
Corporate Investigator
Confidential
San Francisco Bay, CA
Confidential
DC LP Manager
Brookstone
Mexico, MO
Brookstone
Regional LP Manager
The Vitamin Shoppe
Chicago, IL
The Vitamin Shoppe
National Account Manager
Vector Security, Inc
TBD
Vector Security, Inc
AP Manager
Ralph Lauren
New York, NY
Ralph Lauren
LP Agent
JONS Markets
Los Angeles, CA
JONS Markets
AP Analyst
Bi-Lo Holdings
Baldwin, FL
Bi-Lo Holdings
AP Specialist
Bi-Lo Holdings
Savannah/Augusta, GA
Bi-Lo Holdings
Bilingual AP Specialist
Bi-Lo Holdings
Miami, FL
Bi-Lo Holdings
AP Associate
Ralph Lauren
Orlando, FL
Ralph Lauren
LP Investigator
Lamps Plus
Chatsworth, CA
Lamps Plus
LP Investigator
Tom Thumb
Dallas, TX
Safeway
National Account Mgr
Confidential
Northeast
Downing & Downing

Limited Time Only - Post Your Multi-Unit LP jobs for FREE - Learn More Here

Daily Job Alerts


Sponsored by Cam Connections
Appearing One Day Only
View our Internet Jobs Archives here
AP Manager 3
Cabela's
Boise, ID
Cabela's
Store AP Manager
Home Depot
Lubbock, TX
Home Depot
AP Manager (Multi Stores)
Home Depot
Clifton, NJ
Home Depot
Dept Mgr LP & Safety
Lowe's
Brandon, FL
Lowe's
AP Manager in Training
Walmart
Bennington, VT
Walmart
AP Manager in Training
Walmart
Kent, OH
Walmart
AP Manager in Training
Walmart
Anchorage, AK
Walmart
AP Manager
Sam's Club
San Marcos, TX
Walmart
AP Manager
Sam's Club
Brownsville, TX
Walmart
AP Manager
Sam's Club
Memphis, TN
Walmart
AP District Manager
Rite Aid
Greensboro, NC
Rite Aid
LP Manager Hrly
Sears
Alpharetta, GA
Sears Holdings Corp
LP Manager Hrly
Sears
Tampa, FL
Sears Holdings Corp
Field LP Manager
Staples
Georgia, US
Staples
ETL Assets Protection
Target
Canoga Park, CA
Target


Home of the Industry's Original
On the Move

David Levenberg was named Director of Field Operations for Turning Point Justice.
Jose Vasquez was named Asset Protection Manager for Louis Vuitton Americas.
Devon Smith was named Asset Protection Manager for Louis Vuitton Americas.
David Ireland was named Regional Loss Prevention Manager for Columbia Sportswear.
Catherine Patterson was named Loss Prevention Manager for Kohl's Department Stores.
Post Your New Job or Promotion!
See all the Industry Movement

Your Career
Sponsor this section of the Daily
Should Strong Leaders Also Be Great Teachers? When employees need to learn something at their company, usually they are either sent to a classroom or they learn through videos or downloadable training sessions. There are problems with both approaches, and managers could be the solution! (Role modeling)

What Bad Managers, Good Managers and Great Managers Do What separates these types of managers? While the list could go on and on, communication is probably one of the biggest and most important factors. Bad managers tell, good managers explain why, and great managers go even beyond that. (Engage your employees)

Coaching an Employee Who Doesn't Want Help The best managers know that employees need some coaching now and then to reach their full potential, but what do you do if they don't want to be coached? Here are some helpful hints to figure out what's going on and help lead your employees to success. (Be curious)

The 4 Most Effective Words a Leader Can Say Your employees come to you all the time with questions, obstacles and problems they need help resolving; it comes with the territory of being a leader. Instead of providing your team with an answer the next time they come up to you, use this approach instead. (Ask them their opinion)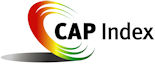 Tip of the Day
Sponsored by Vector Security
Education is a broad term usually defined by an individual as a singular focus with an end result that oftentimes stagnates the brain and limits horizons. Reaching milestones is incredibly important, but keeping your curiosity and wonderment is the key to reaching beyond. No singular degree or certification will bring you the success – it merely opens the door to more learning and the realization that if you don't know something, you go find someone who does and learn it from them.

Just a Thought,
Gus Downing






Upcoming Events

UTORCA Training Event
September 23-24, 2014
Lehi, UT

ASIS Seminar
September 29-October 2, 2014
Atlanta, GA

WSORCA Annual Training Conference
October 8, 2014
Tacoma, WA

LPRC Impact Conference
October 13-15, 2014
Gainesville, FL

CLEAR Fifth Annual Training Conference
October 13-16, 2014
San Diego Marriott-Mission Valley, CA

Northeast Regional Conference on LP
October 28, 2014
Monroe Twp, NJ
---
Recruiting?
Get your job e-mailed to everyone... everyday
Post on our Featured Jobs Board!
Reach your target audience in 2014 every day!
Request our 2014 Media Kit
update account / change e-mail
unsubscribe FEEDBACK
www.downing-downing.com

Advertise With The D&D Daily




36615 Vine Street, Suite 103
Willoughby, OH 44094
440.942.0671
copyright 2009-2019
all rights reserved globally