The D&D Daily Mobile Edition
September 23,

2015



The LP Industry's #1 News Source - Informing, Educating and Instilling a sense of community



Moving Up
Sponsored by Stanley Security
See all "Moving Ups" Here
Mike Andreotti was promoted to Director, Assets Protection, Field Operations for Target. Mike was previously the Sr. Group Mgr, Assets Protection Field Operations - Investigations Center for the retailer. Mike joined Target in 1999 as Assets Protection Team Leader, T1182. He was named to his most recent position in February 2013. Mike will report to Ashley Petzold, Vice President, Assets Protection. Congratulations Mike!


2015's GLPS's - Group LP Selfie's
Your Team - Your Pride - Our Industry
One Team at a Time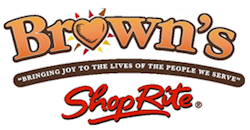 Brown's Shoprite Loss Prevention Team
"Tenacity, the breakfast of champions!"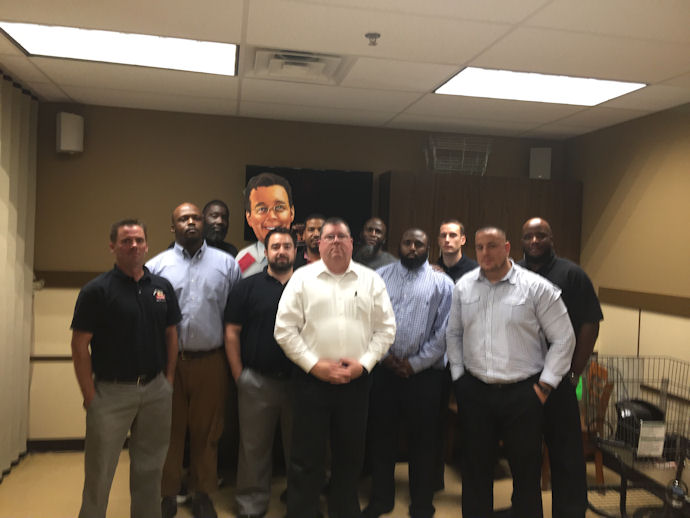 Left to right: Mark Jakobowski, Loss Prevention Manager; Jermaine Elder, Loss Prevention Manager; Robert Wise, Loss Prevention Manager; Jeff Brown, CEO; Mike Gregorio, Loss Prevention Manager; Jared Ferguson, Loss Prevention Manager; Craig Gage, Director of Loss Prevention & Safety; Anthony Davis, Loss Prevention Manager; Willie Williams, Loss Prevention Manager; Jon Levins, Loss Prevention Manager; Evan Gilbert, Loss Prevention Supervisor; Ed Fields, Loss Prevention Manager
Brown's ShopRite is a family owned and operated supermarket chain with stores in and around the Philadelphia area. Brown's ShopRite supermarkets were founded in 1988 by President and CEO Jeffrey Brown with the vision of eliminating the "food deserts" in inner city areas. The Company is also well known for its state-of-the-art supermarkets that are spotlessly clean, offering a wide variety of fresh food, low prices and friendly customer service. Brown's has been well recognized for its dedication to the communities it serves and was recognized for the past several years as "The Best Employer" in the Philadelphia region by the Philadelphia Business Journal and other publications.
Share Your Team's Selfie & Let's
Build Industry Pride

And have some fun in the process & Maybe win a Pizza Party
---
We still want your Group LP Selfies - Send in your
LP Team and ORCA Member Pictures!

News Brief
Sponsored by WG Security Products, Inc.
Maine Retail Crime Fighters Honored at New England ORC Symposium - $500K Bust - 'LP Case of the Year'
On Thursday, September 17th a group of Maine loss prevention and law enforcement professionals were honored at the New England Organized Retail Crime Symposium and Tradeshow at the DCU Center. This year's Loss Prevention Case of the Year was a true coordinated effort between loss prevention and local, state and federal law enforcement. The case began as an investigation at a single Walmart location in Palmyra, ME. It led to a four month investigation involving several locations across Maine including Bangor and Ellsworth and ended in the bust of an elaborate organized crime ring and fencing operation.

After experiencing a pattern of thefts at the Palmyra Walmart, Alex Jones, the location's Asset Protection Manager, discovered an account on an online website selling goods similar to those being stolen including items like Crest Whitestrips, Legos, disposable razors and more. Jones, along with Walmart Market Asset Protection Manager, James Bryant, then began building a case to bring to the Maine State Police. Working in cooperation with the Walmart team, the Maine State Police investigation, overseen by Lt. Mark Brooks, and conducted by lead investigators Detective Chris Tupper and Trooper Chris Crawford, revealed the true breadth of criminal activity stretching across central Maine. Focusing on the online account, investigators were able to identify the location of the fence and the operation's key players. With the help of local and federal law enforcement search warrants were executed on three homes and a number of bank vaults resulting in recovered merchandise, seizure of cash in the amount of $250,000 and seizure of gold and silver worth $100,000. The total estimated value of the bust is nearly $500,000. See our full recap of the New England ORC Symposium & Tradeshow with more pictures in our ORC column below. retailmaine.org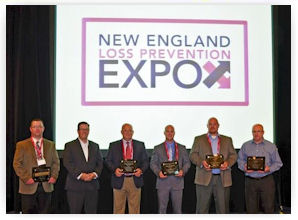 U.S. Retail Fraud Survey 2015 to launch tomorrow at first Retail Fraud - New York show
Volumatic are proud and delighted to be this year's US Retail Fraud Survey 2015 sponsor for the third year running. The US Survey, launching at the inaugural Retail Fraud - New York show this Thursday 24th September, is based on primary research into the systems, processes and strategies used by North America's leading retailers. It provides a detailed picture of the evolving fraud challenge for retailers, in all its dimensions. In sponsoring this study, our purpose is to help take a collaborative stance against fraud. The Survey, launched in 2013, is based on primary research into the systems, processes and strategies used by 100 of the US's top retailers. It provides the single most detailed picture available of the evolving fraud challenge facing retailers, in all its dimensions, promoting a collaborative stance by the retail risk and loss prevention community against fraud. Click here to view the UK Retail Fraud Survey - 2015.

The Retail Equation Presents at ASIS: Learn How Strict Merchandise Return Rules Can Decrease Retail Revenue
The Retail Equation, the industry leader in retail transaction optimization solutions, will present a case study on "How Strict Return Rules Can Decrease Retail Revenue" at the ASIS International 61st Annual Seminar and Exhibits, the world's most influential security conference and trade show. The session will take place on September 30 from 10:00-11:00 a.m. in poster location 309 at the Anaheim Convention Center. Adi Raz, senior director, data sciences and modeling, and Daniel Downs, Ph.D. statistical criminologist, with The Retail Equation, will discuss the impact strict return policies have on business. The findings are from a recent case study in which TRE compared friendly return policies against strict return rules and how the latter can significantly harm net sales. In particular, the unintended consequence of stricter return rules and policies for retailers, depending on chain size, can be a 9 percent reduction in net sales, which results in a revenue decline of hundreds of millions or even billions of dollars. With return authorization solutions deployed in more than 34,000 retail locations, The Retail Equation evaluates an unprecedented amount of return data, and in turn, is able to provide retailers with powerful insights to help retailers understand and improve their business. Click to read the complete white paper by The Retail Equation. theretailequation.com

Australia - CEO Apologizes After Security Guard, Manager Refused To Let A Man With Down Syndrome Into Store
An Australian entertainment retailer is dealing with some seriously negative press after it wouldn't let a customer with Down syndrome enter one of its stores, mistaking the man for another banned customer with Down syndrome. James Milne, the 21-year-old customer, was attempting to enter a JB Hi-Fi retail store in Brisbane, Australia when he was stopped by security guards, The Guardian reports. The manager of the store told James and his father they couldn't come in, claiming James was banned and the store had his photo on file. When James' father asked to see the photograph, he was shocked to see the man in question didn't look anything like his son. When Mr. Milne alerted the manager of this, the manager allegedly dismissively said, "they look the same," and continued to not allow James to enter the store. The post was uploaded on Monday and immediately went viral, receiving over 140,000 likes and garnering more than 85,000 shares. Richard Murray, chief executive of JB Hi-Fi, sent a personal letter to the family and posted an apology to the company's Facebook page. elitedaily.com

Missouri Attorney General: Walgreens deceives shoppers with stale price tags
Walgreen Co should be held in contempt and fined for its persistent failure to remove expired price tags from store shelves, a practice that deceives consumers, causes overcharges and violates a 2014 settlement, Missouri's attorney general said. Attorney General Chris Koster on Tuesday filed papers in a Kansas City, Missouri state court seeking civil fines of up to $5,000 per tag against the Walgreens Boots Alliance Inc unit, and additional penalties if the tags are not removed. Koster said inspectors from his consumer protection unit found 1,306 expired tags at 49 of the 50 Walgreens stores they visited in Missouri from July 26 to Sept. 1, including two tags that expired in 2013. Walgreen in a statement said the settlement was "in our customers' best interests," and that it will continue working with Koster to ensure pricing accuracy. "We are committed to continuing to earn our customers' trust and loyalty," it said. reuters.com

Whole Foods Accused Of Not Displaying Price Info Correctly
Whole Foods Market Group Inc. has been hit with a putative class action in New Jersey state court claiming the high-end grocery chain failed to include proper price information with certain items in violation of a state consumer protection statute. Nancy Burgos contends in a complaint in Essex County Superior Court that Whole Foods has breached the New Jersey Consumer Fraud Act and run afoul of requirements that the price of merchandise be located on the item itself or where the item is offered for sale. That case was filed on June 25, the day after the New York City Department of Consumer Affairs revealed findings that Whole Foods stores in its jurisdiction had routinely overpriced food sold by weight, in some cases by as much as 40 percent. The following month, Whole Foods admitted that some shoppers had been overcharged for food prepared in its stores. law360.com

PacSun Facing Lawsuit Over On-Call Scheduling - 'Wage Theft'
On-call scheduling is a practice in retail when the sales staff is required to call store management in order to get a green light to come to work. Prominent mall retailer Pacific Sunwear of California Inc. was sued in Los Angeles Superior Court by a former employee for this practice, which the plaintiff, Shayna Broadstone, contends resulted in lost wages and haywire scheduling. "It is generically described as wage theft," McNicholas said of the practice of on-call scheduling. "It is unfair." The 16-page complaint states that PacSun violated California's reporting time pay requirement, Wage Order 7-2001. It states that each workday that an employee is required to report to work, but is not put to work after reporting, the employee will be paid for half of the day's scheduled work. apparelnews.net


IAI's Holiday Survival Kit Saves Interviewers Everywhere

The International Association of Interviewers (IAI) launched its Holiday Survival kit yesterday saving interviewers everywhere from the holiday rush by providing valuable webinars, video tips, infographics, and rationalizations specifically geared toward holiday headaches.

IAI members on the Nice List will receive:
● Webinar: "Team Up to Get the Truth" by WZ Instructor Dave Thompson, CFI,
● Holiday Video Tip Series
● Naughty or Nice Infographic
● New Rationalizations

Join IAI for $75 for access to the rationalization matrix and guarantee your rationalization survival this holiday season! Join today at www.certifiedinterviewer.com

SEC Fines Stein Mart $800K Over Accounting of Discounted Goods

Smart & Final to Open 100 New Grocery Stores

Macy's expands off-price format, opening two Bloomingdale's Outlet stores

Deloitte: Holiday sales to increase 3.5-4%, slower than last year's 5.2% growth

Behavioral Shifts in Holiday Shopping - 41% plan to shop on Thanksgiving


Quarterly Same Store Sales Results
Neiman Marcus Q4 comp's up 1.9% with total revenue up 4.9%
All the News - One Place - One Source - One Time
The D&D Daily respects your time & doesn't filter retail's reality
Report Your News!
(content subject to approval)


PayPal News

Women jailed for stealing friend's rare teddy bears worth £37k ($56,565) and received payments via PayPal
The European Global Asset Protection Investigations team assisted the United Kingdom's Leicestershire Constabulary with their investigation into the Rachel Reynolds and Claire Cunningham. The now convicted suspects, Reynolds and Cunningham took around 100 rare Steiff toys and sold them for fraction of value on internet auction site. Several people purchased the stolen bears through the suspect's PayPal accounts and despite the true value of the collection, the court heard the bears were all sold for less than £4,000. Reynolds was jailed for two-and-a-half years and Cunningham, sentenced to two years in prison after they admitted theft at Leicester Crown Court.

For further information on PayPal GAP Team, email inquiries to lawenforcement@paypal.com.


Tips To Avoid the Disastrous Retail Data Breach
Data breaches, stolen credit card data and hacking into databases are becoming everyday scenarios for both small and large retailers. No customer, online or in the brick-and-mortar shopping environment, wants to patronize any retailer where their data and financial information may not be secured or protected. It's a critical issue, but oftentimes retailers aren't sure where to start or what to know before embarking on a security strategy. So Retail Customer Experience reached out to Michael Bruemmer, VP of consumer protection at Experian, to get some expert insight on security basics that need to be in place and his view on how retailers are handling necessary and critical data security efforts.

What is the very minimum retail establishments should be doing to ensure a secure customer interaction? The steady drumbeat of large data breaches in the retail sector has proven this issue is not going to go away. Merchants need to understand this and ensure they communicate to their employees and customers that they take cybersecurity very seriously and are willing do everything they can do to increase security. This includes not only updating payment terminals for the upcoming EMV liability shift in October, but also only collecting customer information only when necessary, and taking steps to secure personally identifiable information. The minimum standard today to be secure is to have an incident response plan in place and a cyber-insurance policy.

A retail data breach can happen in the store, online and during a mobile checkout process, making security more complex and challenging for the retailer. Any specific advice about what not to do, or issues retailers need to know about in establishing a strong security infrastructure? Retailers face a huge challenge in reconciling the convenience of new payment technologies with data security. A recent survey, Experian Data Breach Resolution conducted with the Ponemon Institute, revealed more than half of professionals in the payment sector prioritize customer convenience over security. This is concerning, as the transition to adopt any type of new payment technology can add risk. Retailers should think carefully before implementing new transaction systems, and ensure all data is moved securely during the transition. Retailers should also keep in mind that credit card data is not the only type of information they need to protect. All consumer data -- including usernames and passwords -- should be secured. Some of the best ways to establish a strong security posture is to have a Chief Information Security Officer in place, a preparedness plan that is updated and practiced at least twice per year, encrypting data, and training employees on security protocols. cio-today.com

Report: Target in new push away from tech outsourcing
Don't assume that the layoff of 275 IT employees in August 2015 by Target Corp. means the retailer is reducing its focus on in-house technology operations. According to the Wall Street Journal, the layoffs actually set the stage for a big push away from IT outsourcing and toward hiring 1,000 new global technology workers. The new IT employees will have modern technology skills like agile development and focus on open-source development of mobile and online tools. Although Target has traditionally outsourced close to half its IT workforce, the retailer wants to bring technology development in-house to better take advantage of proprietary knowledge and applications. retailingtoday.com

Fake recruiters on LinkedIn are targeting IT Security executives
"There's a group of fake recruiters on LinkedIn mapping IT Security executives networks. "They will approach you by sending a general recruiter message with a profile picture of an attractive woman," he then explained their modus operandi. "The job will be relative to your job. They will 'scout' a few people (besides you). After about a week they stop sending out new requests, the profile picture is removed and a bit later their name is changed making it hard to find these people back in your list if its big). In about a month the accounts disappear, not sure if on purpose."

On LinkedIn, the accounts of the apparently fake Talent Src recruiters note that each one is dedicated to recruiting specific specialists working in a variety of security niches (automotive security, mobile security, etc.). net-security.org

TIPS TO AVOID THE SEVEN DEADLY SINS OF MOBILE SECURITY
1- AVOID RELYING ON DEVICE MANAGEMENT ALONE. 2- DON'T SACRIFICE USER EXPERIENCE ON THE ALTAR OF SECURITY. 3- AVOID PROTECTING CORPORATE DATA WITH PERSONAL PASSCODES. 4- STOP OBSTRUCTING BUSINESS WORKFLOWS. 5- DON'T TREAT SECURITY INCONSISTENTLY ACROSS PLATFORMS. 6- DISALLOW DATA TO LEAVE YOUR CONTROL. 7- SECURITY DOESN'T STOP AT THE EDGE OF YOUR ENTERPRISE. idgenterprise.com

Kohl's kicks up omnichannel efforts; piloting same-day delivery

"Omnichannel is not something a retailer 'does' but is instead something they build"

Apple withdraws some China apps after malware found in unusual security breach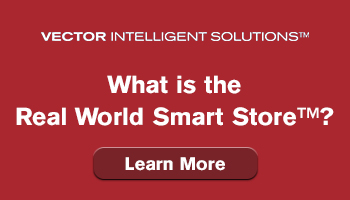 Loss Prevention Research Council

INNOVATION, COLLABORATION, EVALUATION
Fear of crime, lower sales, higher-losses- retail crime affects all retailers, and all shoppers. So for 11 years, loss prevention executives from leading US retailers have headed to Gainesville, FL for the LPRC Impact Research Conference to discuss recent crime and loss control research findings, as well as to set upcoming projects.

The conference is put on by the industry group Loss Prevention Research Council, a coalition of over 40 retail chains, 40 security technology companies, and manufacturers like Proctor and Gamble and Mead Johnson, in conjunction with the University of Florida's Crime Prevention Research Team.

Retail asset protection executives from multiple retailers including Home Depot, CVS, Walmart, Big Lots, Best Buy, Autozone, eBay, Lowes, Publix, Bloomingdales, Target, Kroger, Macy's, Rite-Aid, Louis Vuitton, Kay Jewelers, Family Dollar, Verizon, and TJ Maxx will be in attendance. Dr. Read Hayes, a UF Research Scientist specializing in criminology, heads up the annual conference.

This year's October 5th-7th conference features an anonymized panel of active theft offenders, recent experimental and offender interview research, a tour of the UF and LPRC Innovation Lab located in UF's Innovation Square, multiple breakout working groups on hot topics including fraud, supply chain protection, shoplifting reduction, video analytics, crime pattern modeling, and violent crime prevention.
This year's 2015 annual IMPACT Conference is to take place in the J. Wayne Reitz Union Grand Ball-Room, located on UF's Main Campus, with over 175 executives expected to participate.

"Impact allows you to quickly learn if you are devoting the right amount of resources to combat Organized Retail Crime problems, and get the ROI you need to be thought of as a business unit supporting company goals." - Denny Dansak (Kroger Company)

Click here to learn more.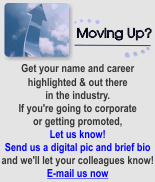 Building Effective Public-Private Sector Partnerships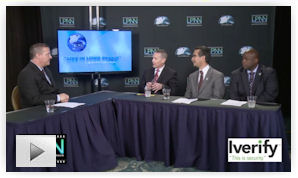 With ORC losses estimated at $30+ billion per year, retailers and law enforcement agencies have been increasingly working together through public-private partnerships to collaborate, share intelligence and enhance investigative results. In this LPNN interview moderated by Joe LaRocca, RetaiLPartners, hear from three distinguished law enforcement partners who are involved in these efforts: Eric Ives, Unit Chief, International Organized Crime Task Forces, FBI; and Cpt. John Romero and Det. Joe Hopkins of the LAPD Commercial Crimes Division. Learn how the LAPD is addressing cybercrime, how LAAORCA has helped retailers solve major cases, and how to best engage law enforcement at the local, state and federal levels.
---
'Live in Long Beach' Sendoff

LPNN Quick Take #17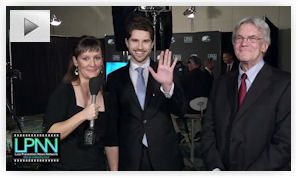 Amber Bradley, Calibration, LLC and Gus Downing and Mike Crissman of the D&D Daily, sign off from "Live in Long Beach" at NRF Protect 2015. Thanks to all the sponsors who helped make the event possible and all the LP leaders who participated in interviews throughout the day. We hope these sessions have helped add value to you and your career (click here to watch any episodes you missed).

Thanks for watching and we'll see you at our next live LPNN broadcast in NYC in January 2016!
Solution Providers, have a video or commercial you want to publish? Contact us.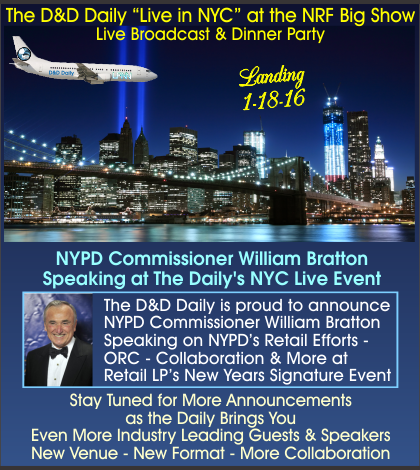 e-commerce

Sponsored by The Zellman Group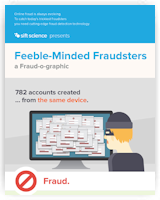 Infographic: Clues that reveal online fraud
The best means of online fraud remediation is to flag and prevent fraudulent transactions before they are processed. But what are the telltale signs of a fraudulent account? A new infographic from antifraud software provider Sift Science highlights some common risk factors retailers should look out for. For example, if three other accounts share a shipping address, it is four times more likely to be fraudulent. If two other accounts share the same credit card, it is five times more risky. A four minute-old account is a major fraud indicator, as these accounts are 35 times more likely to be fraudulent. A known reshipping address is 78 times as likely to be fraudulent. In addition, an unusually high order value is twice as risky. If there are five or more digits in a customer's email address, it is four times as risky. Orders with expedited shipping are four times as likely to be fraudulent, while if there are more than 8,000 kilometers between a customer's IP and billing address, it is eight times as risky. Click here to view the full infographic. chainstoreage.com

Kount And Emailage Partner To Leverage The Power Of The Email Address To Improve Fraud Prevention
Kount, a leading provider of fraud detection and sales boosting technology has announced that it has integrated Emailage, an innovative new fraud prevention solution that gives merchants the ability to assess and leverage risk based on a user's email address. Email addresses are universal data points that are already collected during most transactions and, sometimes, the only data point available to a merchant. Yet even with this limited information, Emailage can provide intelligent fraud risk assessment using the email address as the key data element to identify transactional risk and streamline transaction approvals. The combined solution leverages a vast global consortium of data across all industries and utilizes powerful machine learning methods to interpret the key elements and characteristics of a fraudulent transaction. It is a scalable, enterprise SaaS technology that is already implemented and integrated into Kount's API. businesswire.com

Groupon to cut 1,100 jobs, pull out of 7 countries

NY regulator issues first license for bitcoin company

Amazon offering steep discount on Prime service for one day only

Starbucks Mobile Order & Pay Now Available to Customers Nationwide

The U.S. Postal Service and Alibaba agree to collaborate on cross-border e-commerce

Online vitamin sales surge with growing Chinese demand

The Future of Payments: faster, smarter and mobile

"Fraud is not a person - it is a dynamic grouping of statistics that deviate from the norm."
Stuart B. Levine, CFI, CFCI
CEO, The Zellman Group & Zelligent

ORC News
Sponsored by NEDAP
RETAIL CRIME FIGHTERS GATHER AGAIN IN WORCESTER, MA TO LEARN WHILE CELEBRATING SUCCESS AND CHANGE
By Kevin Plante, Director Loss Prevention, Reporting and Analytics, CVS Health

Worcester, MA - On Thursday, September 17, 2015 loss prevention and law enforcement personnel from across New England gathered at the DCU Center in Worcester, MA to attend the New England Organized Retail Crime Symposium and Tradeshow. Sponsored by the state retail associations of the six New England states, the event aims to raise awareness to the growing problem of ORC through information sharing and networking opportunities, educational presentations by industry leaders and exposure to cutting edge theft prevention technologies.

The morning speaking session began with a discussion about technology in loss prevention led by Joe LaRocca of RetaiLPartners. LaRocca has kicked off this conference every year since it began 9 years ago! LaRocca was followed by a conversation with Ken Mortensen of PricewaterhouseCooper (PwC) and Vinny Crossman, Special Agent with the United State Secret Service. They discussed data breaches and gave some wonderful insight into what the issues are being seen today as well as things to do to combat the issue.

The event's keynote speaker was Superintendent in Chief William Gross of the Boston Police Department. The Chief provided a recap of the events leading up to and following the 2013 Boston Marathon bombing. Chief Gross provided some best practices surrounding planning for large events as well as some insight into some of the challenges that came about during the investigation.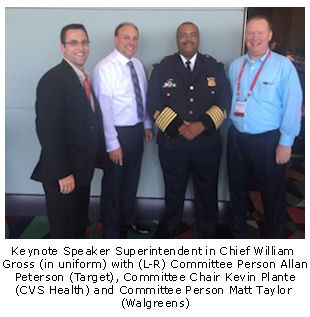 The conference also featured a discussion led by Charlie Cichon, the National Director of the National Association of Drug Diversion Investigators (NADDI) about the current state of the prescription drug problem in today's society and four breakout sessions on topics including phone investigations, led by Matt Christman of Dick's Sporting Goods), partnerships in retail with Emergency Management Agencies, led by Chuck Moore of Walgreens), LP 101, led by Kevin Plante, Chairman of the Retailers Association of MA LP Committee, and safety in retail, led by Rick Rabin from MASSCOSH.

The event's vendor hall included representatives from nearly thirty solutions providers who actively participated in the day's activities - talking with the attendees about current technology and solutions that are up coming and getting ideas to help the next generation of LP / LE professionals do their jobs more effectively.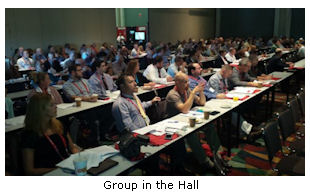 The event also serves as the venue for the annual NEORC awards which recognize individuals that go above and beyond in their efforts to combat ORC activity. Awards are presented to winners in the following three categories:

Loss Prevention Person of the Year: Alan Cote of the Associated Grocers of New England (AGNE) headquartered in Pembroke, NH.

Law Enforcement Officer of the Year: Glenn Browning, Deputy Director of the New England State Police Information Network (NESPIN.

Loss Prevention Case of the Year: Palmyra, ME Walmart investigation (Alex Jones and James Bryant from Walmart; Lt. Mark Brooks, Detective Chris Tupper and Trooper Chris Crawford from Maine State Police).

Heading into its tenth year, organizers announced an expansion of the events focus beyond ORC to the broader issue of general loss prevention. The shift is intended to provide current attendees with a wider variety of topics and speakers, attract new attendees from the associations' small business, while at the same time continuing their efforts on ORC. Starting next year the event will be rebranded as the New England Loss Prevention Expo to better reflect this new focus.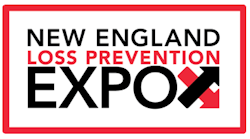 Jefferson, OH: FJDiscountStore Website owners indicted for fencing $1.6M of stolen goods
Two people accused of reselling more than $1.6 million in stolen retail goods through a "discount" website have been indicted by a county grand jury. A federal investigation revealed Zdenek Sembera and his wife, Jana Dubsik deposited some of the money into foreign accounts, and received some of their stolen property from outside the country, said county Prosecutor Nick Iarocci. In early July, the federal Department of Homeland Security assisted in a county Sheriff's Department-led raid on the couple's home. It was the culmination of a months-long investigation into Sembera's activity, with the cooperation of retailers Target and Wal-Mart and consumer goods producer Procter and Gamble. "The Sheriff's Department (assisted by other law enforcement agencies) conducted controlled buys of some of the materials," Iarocci said. According to the indictment, the materials were over-the-counter medications and self-care goods, such as thousands of dollars worth of Gillette razors and Crest Whitestrips. Other items included in the indictment were tires from Wal-Mart and external hard drives from Target. All the goods were stolen from the various retailers by an established "network" of people and later fenced on FJDiscountStore.com at a low price. Iarocci said he believed most of the goods were not stolen from area retailers. starbeacon.com

Former Nike employee steals over $9,000 in shoes by stuffing the merchandise down his pants
A local Memphian was arrested for stealing thousands from the Nike store on Winchester by stuffing the merchandise down his pants. According to the affidavit, 20-year-old Markell Fossett was taken into custody after the Nike Asset Protection Investigator contacted law enforcement saying the former employee had stolen more than $9,225 worth in shoes. Fossett reportedly told the Nike investigator ever since February 2015 he would take shoes from the store, put them down his pants one at a time, and then walk them out to his car in the parking lot. He reportedly did this three times a day until he was let go in June 2015. In all, Nike said they lost 205 pairs of shoes. wreg.com

Pueblo, AZ: Police bust suspects in $5,615 gun theft; surveillance footage of burglars led to quick capture
Police arrested a trio of suspects and recovered several stolen guns following a burglary at a Pueblo gun store that happened Sunday morning. Police said that based on RJC Firearms inventory, it was learned that 11 firearms including handguns, pistols and revolvers were stolen. The value of those firearms is estimated to be about $5,615, according to police. chieftain.com

Blount Co, TN: Second alleged burglar arrested by BCSO; tied to Sears $844 theft
Blount County Sheriff's Office recovered a roomful of stolen goods Monday and charged the second of two men allegedly responsible for the thefts. Josh Teffeteller was picked up after police identified him on video surveillance footage from Sears in Foothills Mall. Loss prevention employees there reported Sept. 16 that there had been a series of tool thefts from the department store, including a Sept. 15 incident in which two men allegedly came in and took a number of tools and an air conditioning unit, worth about $844 retail. thedailytimes.com

Sylvester, GA: Police seeking 2 suspects in $1,500 Walmart TV theft
Sylvester Police Department was summoned by an employee around 3:40 p.m. to the loss prevention department of the store. Officer Davis stated Rakesa Smith told him the televisions, valued at nearly $1,500, had been removed from one of the side doors in the building. albanyherald.com

Athens, GA: Habitual shoplifter sought in Athens Lowe's theft
Athens-Clarke police identified an Athens man as the suspect in the Monday theft of a chain saw from Lowe's on Lexington Road. Police said the man took the saw, valued at $300, and left the area in a blue Buick. The suspect, who is already on probation for shoplifting at Lowe's in Oconee County, is well known among police and loss prevention officers for his habitual shoplifting, the officer said. Police spoke to the suspect by phone on Monday and he offered to turn himself in, but by Tuesday had not done so. onlineathens.com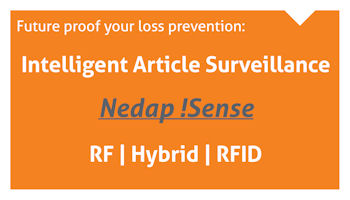 Do you have an ORC case to share?
Share your ORC news and help the industry grow

Retail Crime News

Sponsored by Security Resources
Genesee Co, NY: Deputies risk own safety to rescue suspected shoplifter from storm drain The two deputies who put themselves in harms way to crawl down 300 feet of dark, damp, mud-filled corrugated metal to pull Wayne Rinker to safety on Friday. Deputy Michael Lute and Deputy Chad Cummings volunteered to rescue Rinker after it seemed pretty certain he was still in the storm drain, nearly five hours after he ran from a loss prevention officer at Kmart where he allegedly helped an accomplice steal Legos. The two men have been charged with petit larceny and conspiracy and additional charges are still pending. thebatavian.com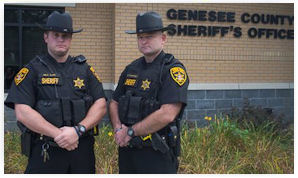 Spanaway, WA: Police seek man charged with robbery, shooting at AutoZone
Terry Moser Jr., 35, is charged with first-degree assault, three counts of first-degree robbery, and unlawful gun possession. Pierce County Superior Court Judge Michael Schwartz signed the warrant Sept. 17, and Moser has not yet been found. Moser showed up just after noon Sept. 9 at AutoZone, wearing a wig and carrying a handgun. He pointed the weapon at a clerk and demanded cash, and also took cash from customers. He fired into the ceiling and as he fled also shot at an employee, missing the worker. Police say he's armed and dangerous. thenewstribune.com

Elmhurst, IL: Once-missing clerk, boyfriend charged in staging Shell station Armed Robbery/ Abduction
Simone Boyd, 21 (employee) left the store with Brandon Morris, 21 (boyfriend) after he jumped the counter and took money from the register. Both Morris and Boyd were seen on video leaving the store together leading police to believe that the incident was a robbery/abduction. Both were later captured in Cook County where the stolen money was recovered, police said. Both have been charged with felony theft. abc7chicago.com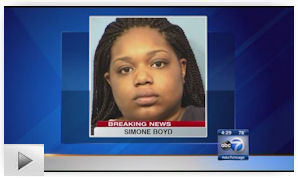 Little Rock, AR: Five Smash & Grab robbers hit Robinson's Fine Jewelry
Surveillance video from the scene of an armed robbery Tuesday at Roberson's Fine Jewelry in Little Rock shows four of the robbers in the store, the 5th suspect remained in the waiting truck. No one was hurt during the robbery. arkansasmatters.com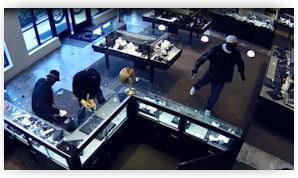 San Francisco, CA: Shoplifter beats serious charges in Target robbery trial
A 35-year-old man who was caught and tackled by three security guards after shoplifting from a Target in San Francisco beat the felony charges against him Monday and was only convicted with the less serious charge of shoplifting. Despite pulling out a knife and cutting two security guards, Jake Fitch-Barclay was only found guilty in Superior Court of one misdemeanor shoplifting charge and sentenced to time served. sfexaminer.com

West Bend, WI: Five arrested for Smash & Grab at Husar's House of Fine Diamonds
West Bend police say five people are in custody in Michigan suspected of a smash-and-grab robbery at Husar's House of Fine Diamonds back in December. On December 29, five men armed with hammers ran into the story, smashed display cases, and got away with watches. According to police, a federal grand jury handed down an indictment Tuesday against five men in the U.S. District Court in Wisconsin. The suspects range from 21 to 28 years old, and all five are from Detroit. Investigators believe the five men who robbed Husar's hit several jewelry stores across the country. West Bend police say they're working with the FBI and US Attorney's Office to identify other people who may be involved in the crimes. wbay.com

Detroit gang 'Band Crew' members charged with wreaking havoc around gas stations
Eight young Detroit men are in federal custody after being accused of involvement in a violent street gang known as "Band Crew." In an indictment unsealed Tuesday after all the suspects were arrested, federal authorities accuse the group of involvement in shootings, robberies, drug sales and other crimes that took place in northwest Detroit over the last four years. Many of the crimes listed in the indictment involved theft, drug sales and intimidation in and around Detroit gas stations, at times committed while "exclaiming their affiliation with Band Crew." mlive.com

Burbank, CA: Man punches 78-year-old over Nutella samples at Costco
A California man is facing up to 11 years behind bars for elder abuse-- after he allegedly punched a 78-year-old man who tried to get him to stop hoarding free samples of Nutella waffles at a Costco in Burbank. He's pleaded not guilty. click2houston.com

Denver CO: Three men shot outside Convenience store

Madison, WI: MPD receives seven more cases of credit card fraud

Kay Jewelers in the Eastwood Mall, Niles, OH was the victim of a Glass Lift Robbery, merchandise valued at $4,199

Zales in Charlotte, NC was the victim of a Grab & Run theft, merchandise valued at $5,000



Robberies and Burglaries
● Boost Mobile - Virginia Beach, VA - Armed Robbery/ Abduction
● Chevron - Wellington, FL - Homicide
● Chevron - Macon, GA - Shooting
● Circle K - Oklahoma City, OK - Armed Robbery
● Conoco - Denver, CO - Shooting
● Dollar General - Springfield, MO - Armed Robbery
● Dollar General - Clairton, PA - Robbery
● Dollar General - Akron, OH - Armed Robbery
● George & Ed's - Rochester, NH - Robbery
● Hometown - Jackson, MI - Armed Robbery
● Kum & Go - Council Bluffs, IA - Armed Robbery
● Mega Saver - Omaha, NE - Armed Robbery
● Sam's Quick - Springfield, MA - Armed Robbery
● Scotty's - Philadelphia, MS - Burglary
● Super Stop - Davenport, IA - Shooting
● T Mobile - Paramus, NJ - Burglary
● 7-Eleven - Chesapeake, VA - Robbery
● 7-Eleven - Corona, CA - Armed Robbery


Featured Job Listings
Sponsored by NuTech National
Feature Your Job Here For 30 Days -
70% Aren't On the Boards
VP of Sales/Client Relations
More details coming soon
Confidential - Retained Search
Nationwide
Gus Downing
Dir LP
Pier 1 Imports
Fort Worth, TX
Pier 1 Imports
LP Dir
BevMo
Concord, CA
BevMo
Dir LP
Lane Bryant
Columbus, OH
Lane Bryant
Dir LP (Western Canada)
Walmart Canada
Calgary, CA
Walmart Canada
Dir LP
Cracker Barrel
Lebanon, TN
Cracker Barrel
Dir Safety AP Solutions
Walgreens
Deerfield, IL
Walgreens
Dir of AP, Global Ecommerce
Ralph Lauren
Greensboro, NC
Ralph Lauren
Dir AP
Saks Fifth Ave

New York, NY
Saks Fifth Ave


Territory LP Dir.
Burlington Stores
Los Angeles, CA
Burlington Stores
Dir. of Security
Estee Lauder
El Segundo, CA
Estee Lauder
Director of LP
Pacific Sunwear
Anaheim, CA
Pacific Sunwear
VP Supply Chain, LP & Safety
Ross Stores
Ft. Mill, SC
Ross Stores
Regional LP Mgr
Tillys
Irvine, CA
Tillys
Regional LP Mgr
Tractor Supply Co.
Baltimore, MD
Tractor Supply Co.
Sales Representative
NuTech National
Maitland, FL
NuTech National

Limited Time Only - Post Your Multi-Unit LP jobs for FREE - Learn More Here
Daily Job Alerts


Appearing One Day Only
View our Internet Jobs Archives here
AP Manager
BJ's Wholesale Club
Pittsfield, MA
BJ's Wholesale Club
AP Manager
BJ's Wholesale Club
Hialeah, FL
BJ's Wholesale Club
Regional LP Mgr
Family Dollar
Memphis, TN
Family Dollar
AP Manager
Hudson's Bay
Red Deer, AB, CA
Hudson's Bay
Dept Mgr LP & Safety
Lowe's
Bartow, FL
Lowe's
Dept Mgr LP & Safety
Lowe's
Sarasota, FL
Lowe's
Market AP Specialist
REI
Seattle, WA
REI
LP Manager Hrly
Kmart
West Chester, PA
Sears Holdings Corp
LP Manager Hrly
Kmart
Poughkeepsie, NY
Sears Holdings Corp
LP Manager Hrly
Kmart
Tifton, GA
Sears Holdings Corp
Store AP Mgr
Home Depot
Philadelphia, PA
Home Depot
AP Manager in Training
Walmart
Polson, MT
Wal-Mart
AP Manager in Training
Walmart
Hartford, CT
Wal-Mart
AP Manager in Training
Walmart
Locust, NC
Wal-Mart
AP Manager in Training
Walmart
Portsmouth, VA
Wal-Mart
AP Manager in Training
Walmart
Simi Valley, CA
Wal-Mart
AP Manager in Training
Walmart
Nampa, ID
Wal-Mart
AP Manager in Training
Walmart
Lebanon, IN
Wal-Mart
AP Manager in Training
Walmart
Miles City, MT
Wal-Mart
AP Manager
Sam's Club
Nashville, TN
Wal-Mart
District LP Mgr
Gordmans
Naperville, IL
Gordmans


Home of the Industry's Original
On the Move

Mike Andreotti was promoted to Director, Assets Protection, Field Operations.
Post Your New Job or Promotion!
See all the Industry Movement


Your Career
Sponsor this section of the Daily
Work Friendships Fuel Employee Engagement The workplace used to be a place where friendships blossomed, but in today's society, we may think that socializing gets in the way of our productivity. This way of thinking is actually the problem, work friendships help performance and work efficiency. Part of something big

2 Common (but faulty!) Responses to Tough Times Nothing lasts forever. Even the rough times we all face at some point in our professional career. Sure, the end may seem far away, but there are ways you can get back on your feet, and get your business back to good times. All it takes are to avoid your reactive impulse to take control and panic, and instead seek involvement and stay focused.

Redirecting Negative Energy: How to Get Back on a More Positive, Productive Track When we hit rough patches at work, it's easy to get caught up in the negativity, but holding on to the conflict that ensues only keeps us distracted. Here's how you can find a more positive outlook. Reality check

Unraveling the Surprising Relationship Between Mood and Productivity Many of the situations we encounter in life are shaped by our mind-set. While we have control of how we react to certain situations, our mood is more complex and can equally sway our ability to respond to and work through certain events. Here's how you can make the most of the mood you're in, even if it's a bad one. Simply smile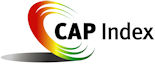 Tip of the Day
Sponsored by Vector Security
Education is a broad term usually defined by an individual as a singular focus with an end result that oftentimes stagnates the brain and limits horizons. Reaching milestones is incredibly important, but keeping your curiosity and wonderment is the key to reaching beyond. No singular degree or certification will bring you the success – it merely opens the door to more learning and the realization that if you don't know something, you go find someone who does and learn it from them.

Just a Thought,
Gus





Upcoming Events
---
Recruiting?
Get your job e-mailed to everyone... everyday
Post on our Featured Jobs Board!
Reach your target audience in 2015 every day!
Request our 2015 Media Kit
update account / change e-mail
unsubscribe FEEDBACK
www.downing-downing.com

Advertise With The D&D Daily




36615 Vine Street, Suite 103
Willoughby, OH 44094
440.942.0671
copyright 2009-2019
all rights reserved globally