The D&D Daily Mobile Edition
September 24,

2014



The LP Industry's #1 News Source - Informing, Educating and Instilling a sense of community


News Brief
Sponsored by WG Security Products, Inc.
Retail data breaches & H ome Depot's impacting credit card fraud & debit card fraud spike across the nation A large data breach at Home Depot Inc. has started to trigger fraudulent transactions that are rippling across financial institutions and, in some cases, draining cash from customer bank accounts, according to people familiar with the impact of the hacking attack. The fraudulent transactions are showing up across the U.S. as criminals use stolen card information to buy prepaid cards, electronics and even groceries, these people said. In some cases, the fraudulent transactions have been tracked to batches of cardholder accounts that are tied to specific ZIP Codes, they said. The trends are all too familiar to thousands of the nation's financial institutions, which have spent much of the year trying to root out fraudulent transactions tied to breaches at merchants like Target Corp., Neiman Marcus Group Ltd., grocer Supervalu Inc. and Asian restaurant chain P.F. Chang's China Bistro Inc. It still is too early to tell how many instances of fraud will eventually be traced to the Home Depot breach. The flood of recent incidents across numerous retailers means that cardholders may have shopped at more than one merchant that had been attacked, making it difficult to decipher which fraudulent transaction is tied to which breach. Banks also may have found fraudulent transactions stemming from the Home Depot hacking before they were aware that the breach had occurred. Editor's note: Just last week Sarasota's Sheriff's office specifically blamed the data breaches on the huge spike they're seeing that's resulted in 7 big credit fraud rings being busted this year in their jurisdiction alone. Their single year biggest spike in history! (Source wsj.com)

Fired UPS worker kills two supervisors, self, in Alabama shooting - Why was he allowed back into the facility? The gunman, identified by authorities as Kerry Joe Tesney, 45, was fired earlier this month and had recently received a letter in the mail with the news that he had lost his appeal to get his job back, police said. The shooting occurred shortly before 9:30 a.m. inside a large, brick UPS service center. At least a dozen others were present in the building at the time of the shooting, but no one else was wounded, police said. A group of grief counselors could be seen entering the UPS facility on Tuesday afternoon. Editor's Note: How and why was he allowed back into the facility? Real-time procedures and security has to be involved in all terminations. (Source reuters.com)

New York City's new ORC effort gets some press Bloomberg Macy's and JCPenney have joined more than 100 companies and the NYPD to form an alliance that will be known as the Metropolitan Organized Retail Crime Alliance. They compete tooth and nail to draw customers to their Midtown flagship stores, but Macy's and JCPenney are teaming up to block the thievery of organized crooks. The rivals have joined more than 100 companies and the NYPD to form an alliance that will be known as the Metropolitan Organized Retail Crime Alliance. Its objective is to improve retail stores' security efforts by sharing intelligence on crews of bandits, scams and ripoffs. Target, Home Depot and Rite Aid have also signed up for the crime-busting venture. Computer giant Apple is poised to jump onboard soon, sources said. Mary Altaffer/ASSOCIATED PRESS Its objective is to improve retail stores' security efforts by sharing intelligence on crews of bandits, scams and ripoffs. "If we can build this out by the end of the year to, let's say, 400 retailers, we can really make a dent in the number of people who become victims," said Sgt. Tarik Sheppard, head of the NYPD's grand larceny analytical unit. "That can make a big difference." Information gathered at the meetings is passed on to more than 50 law enforcement agencies, including the FBI. The alliance also hopes to head off crimes like one involving a Brooklyn couple busted in August using phony credit cards to buy more than $100,000 in Enfamil baby formula from different BJ's Wholesale outlets. Cops nabbed the couple trying to send the booty to the black market in China. (Source newsnyork.com)

Oregon man sues Costco for $670,000- claims store security broke his leg - Refused to show receipt - Can he be detained? An Oregon man has sued Costco for $670,000, claiming store security detained him and broke his leg after he refused to show his receipt when exiting the building. Timothy Walls says in his Multnomah County Circuit Court lawsuit, which was filed last week, that when he tried to leave a Portland Costco store with $102.66 in purchases in January last year, an employee grabbed his shopping cart and told him to present his receipt for inspection. When Walls refused, another Costco employee used a "martial arts type strike" that fractured his leg in multiple locations, according to his civil complaint. Walls's attorney said Tuesday that the litigation is about much more than the broken leg. We have, throughout the country, observed big box stores that have implemented policies to check all receipts at the door," lawyer Clayton Morrison said. "They can have that policy. But if the person refuses to show their receipt, what is lawful for the store? Can they detain you?" Costco could have prohibited Wells from returning to the store, but forcing him to stay with no reason to suspect him of a crime amounted to "unlawful holding," Morrison said. The members-only warehouse box store in its court filings said that Walls refused to show his receipt, then threw an employee against a wall and struck him in the throat after the worker called for a manager to resolve the dispute. Walls's injuries were "the sole and direct cause of Plaintiff's own actions," Costco said in the court papers. (Source reuters.com)

Grocery store parking lots hot target for thieves - 7,000 crimes reported in Houston over last three years Nearly 7,000 crimes were reported to Houston Police in the parking lots of grocery stores over the past three years. An I-Team analysis of those statistics reveals the most common offense types: burglary of a motor vehicle, hit and run accidents, auto theft, vandalism and assault. When these crimes are most likely to occur. Turns out, statistics show it's not at night, but rather in broad daylight, between two and five in the afternoon. All of the grocery store chains we highlighted said customer safety is a top concern and that they work closely with Houston police on crime prevention. Walmart told us it has numerous security cameras, enhanced lighting and roving security guards at its locations. Fiesta Mart, said it encourages any customers to ask for an escort to their car if they feel uneasy about walking alone. It also is a part of the Greater Houston Loss Prevention Alliance, which publishes tips on how to help protect yourself. (Source kens5.com)

Vector Security Named 'Supplier of the Year' by Staples The award recognizes Vector Security for supporting Staples' cost savings strategy. Using their trademark consultative approach, Vector Security experts listened to the customer's needs, then crafted a security solution to meet the customer's corporate objectives. This included creating an all-inclusive intrusion and fire system maintenance program as well as executing the conversion of more than 220 sites from standard alarm monitoring via phone lines to IP alarm monitoring. Read more in our Press Release column below.

Deloitte Sees Holiday Sales Rising 4.5% as Incomes Gain

iPhone 6 fingerprint scanner found accurate enough for Apple Pay

Toys'R'Us to bolster workforce with 45,000 holiday hires

Radio Shack's CFO abruptly resigns after just seven months on the job last week

Stay Tuned This Friday for Industry Announcement that will impact thousands of LP jobs!

Quarterly Same Store Sales Results
Bed Bath & Beyond Q2 up 3.4% with sales up 4.3%
Alco Q2 down 8.9% with net sales down 6%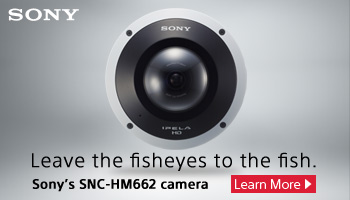 All the news - One place - One Source - One Time
The D&D Daily respects your time
& doesn't filter retail's reality
Report Your News!
(content subject to approval)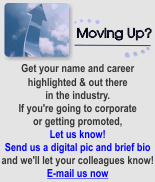 eBay News

eBay's Global Asset Protection team assists Law Enforcement on Darlington Council worker arrested for selling stolen goods
A TRUSTED council worker stole equipment worth 78,000 pounds to sell on eBay to pay for his gambling habit and spiraling mortgage, a court was told. Phillip Gaskin, 40, took tens of thousands of pounds worth of plumbing gear in little over a year before he was caught. The Darlington Borough Council site manager – allowed to resign after the thefts emerged – was locked up for 18 months. Teesside Crown Court was told today that Gaskin was suffering from 'a multitude of psychological difficulties' at the time. His lawyer, Ben Pegman, pleaded for him not to be sent to jail because he was 'extremely vulnerable and emotionally fragile'. But Judge Peter Bowers imposed a prison sentence – although reduced it to one-and-a-half years because of Gaskin's condition.

Read more here

For further information on PROACT, email inquiries to PROACT@eBay.com.
eBay Direct - Click Here
(notify - info - questions)


Loss Prevention News Network

"Live in Ft. Lauderdale at the NRF Show 2014"
ORC Roundtable
A National Update
In this national update on ORC, hear from five of the leading experts on this growing threat to the LP industry and the latest efforts to combat it. Denny Dansak, Sr. Corp. Mgr. ORC, The Kroger Co.; Nelson Harrah, Dir. of ORC, Gap Inc.; Tony Sheppard, National Mgr., ORC Unit, CVS Caremark; Debra Lussier, Sr. Mgr., Investigations, The Home Depot; and Scott Sanford, Dir. of Investigations & Training, Barnes & Noble Inc., discuss the link between online fraud and brick-and-mortar crimes, the impact of state ORC laws, and the mounting national effort of ORC associations that are helping to bridge the gap.
LPNN Quick Take #17
In this LPNN Quick Take, Amber Virgillo, Ed Wolfe, VP Business Development for WG Security Products, and Mike Liberatore, Sr. Director, Administration, Asset Protection for Hudson's Bay Corp., discuss Mike's session at the NRF show. He explains the tabletop exercise they performed including the fictitious situation at a mall and how they involved the audience step-by-step. The main takeaway from the session was to have an active-shooter protocol in place.




Joan Manson

Sponsored By:



Bass Security



Sponsored By:



Keith White & Michael Nelson

Sponsored By:


Dan Faketty and Professor Bob Hanson

Sponsored By:


The NRF's LP Legislative Committee, a National Update





Jeff Fulmer & Jon Gold


Sponsored By:



Preparing - Training - Responding to the Active Shooter



Rich Mellor


Sponsored By:


Cyber Security's Increasing Impact on Retail & the Role of Loss Prevention

Tom Litchford
Sponsored By:


Click here for upcoming episodes

Solution Providers, have a video or commercial you want to publish? Contact us.

e-commerce

Sponsored by The Zellman Group
PayPal in partnerships with Bitcoin processors - Here comes virtual currency - Oh Boy another fraud model in the digital age PayPal has made its first direct entry into the virtual currency space. The company announced via a blog post that it has entered into agreements with leading Bitcoin payment processors BitPay, Coinbase and GoCoin. The agreements let PayPal's digital goods merchants in North America accept Bitcoin, with a simple integration through the PayPal Payments Hub. (Source chainstoreage.com)
Friendly Fraud, Return Fraud and Identity Fraud bigger problems for e-Commerce retailers than others, study shows The recently published 2014 LexisNexis "True Cost of Fraud" Study reveals eCommerce merchants draw a completely different picture of fraud loss causes than all merchants. While "Lost or stolen merchandise" is by far the largest loss generator for all merchants (35% of annual fraud losses), with larger eCommerce merchants fraud is clearly the biggest pain point. From all types of fraud checked (Friendly, Return/Refund, Identity Theft) Identity Fraud plagues larger eCommerce merchants far more than any other fraud type. According to LexisNexis, with larger eCommerce merchants: "Friendly Fraud" accounts for a 44% bigger share of the losses (26% Vs. 18% for all merchants), "Fraudulent Request for Return/Refund" accounts for a 18% bigger share of the losses (20% Vs. 17% for all merchants), and "Identity Theft" tops all, accounting for a 64% bigger share of the losses (23% Vs. 14% for all merchants). (Source prweb.com)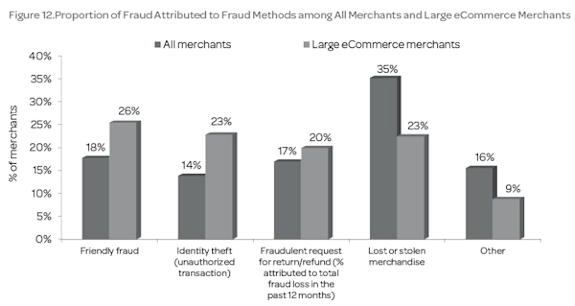 Square plans to add bitcoin, Apple Pay acceptance

Banks and consumers increasingly use text alerts to fight fraud

Survey: Retailers expect online holiday sales to increase; 41% to offer free shipping
"Fraud is not a person - it is a dynamic grouping of statistics that deviate from the norm."
Stuart B. Levine, CFI, CFCI
CEO, The Zellman Group & Zellman Fraudnet

Press Releases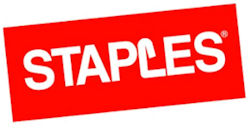 Vector Security Named 'Supplier of the Year' by Staples


PITTSBURGH, September 23, 2014 - Vector Security, Inc., the provider of intelligent security solutions tailored to the needs of the customer, was named "Supplier of the Year" by office supply retailer Staples at the 2014 Staples Global Loss Prevention Conference in Mystic, CT earlier this month.

The award recognizes Vector Security for supporting Staples' cost savings strategy. Using their trademark consultative approach, Vector Security experts listened to the customer's needs, then crafted a security solution to meet the customer's corporate objectives. This included creating an all-inclusive intrusion and fire system maintenance program as well as executing the conversion of more than 220 sites from standard alarm monitoring via phone lines to IP alarm monitoring.

"The highest honor we as a service provider can receive is recognition from our customer for delivering solutions and adding value to their organization," said Michael T. Grady, Executive Vice President, Vector Security. "We are thankful for our partnership with Staples and proud to be selected as their 2014 Supplier of the Year."

"We thank Staples for entrusting us with their loss prevention needs and for the opportunity to assist with their business goals and objectives," said Vector Security National Account Manager Mark Townshend. "We look forward to a continued successful partnership with the Staples organization."

Among the LP solutions Vector Security currently provides to Staples are intrusion and fire alarm monitoring, installation and service; video surveillance; and access control. Vector Security has worked with Staples for more than 12 years.

About Vector Security
For more than 40 years, Vector Security, Inc. (www.vectorsecurity.com) has been a premier provider of intelligent security solutions tailored to the needs of the customer. Headquartered in Pittsburgh, the company offers a full suite of electronic security services for residential, business and national account customers across North America and the Caribbean through a network of branches and authorized dealers. Vector Security is a sister company of the Philadelphia Contributionship, a mutual insurance company founded in 1752, and currently provides costeffective, technology-based security solutions to nearly 300,000 homes and businesses.

ORC News
Sponsored by Security Resources
Ohio Regional Organized Crime Coalition
3rd Annual Retail Crime Conference Recap
The Ohio Regional Organized Crime Coalition (OROCC) hosted its 3rd annual Retail Crime Conference on Friday September, 19 2014 at the Columbus Police Academy. The event was attended by over 200 law enforcement and retail loss prevention professionals.

The event featured presentations from eBay PROACT Manager Stoney Burke, Union County Prosecutor David Phillips, Leads OnLine Manager Jennifer Rush, numerous Columbus Police Officers and was opened by keynote speaker Gus Downing. Topics included Cloned Credit Card Investigation, Active Aggressor Response, ecommerce and software tools for investigations, and Successful Prosecution Case Studies.

The conference was supported by Abercrombie & Fitch, Bass Security, Cabelas, CEC, CheckView, CVS, Designer Shoe Warehouse, Giant Eagle, Kroger, LBrands, Leads Online, Meijer, Open Online, Panera, Speedway, Target, USS, Vector security, and Wal-Mart. OROCC President Steve Shepard said "We continue to build the partnerships between law enforcement and retail loss prevention. We have seen first-hand that this system works and were excited for what the future will bring."

Please go to www.OROCC.org to become a partner!


An Excerpt from the Keynote Speech at the OROCC Conference Last Week
How Big is Publically Reported ORC? - 500% increase in 3 years - Almost $1B reported in the Press in 2014 So far this year, the Daily reported on ORC cases totaling just over $885 million, representing a 500% increase over the 2012 figure of $146 million. Understanding that retailers absolutely avoid and have strict polices about what's released to the public through the media. The numbers below represent the total amount of ORC that's been publically reported in the press over the last three years in the Daily's ORC column. Certainly we haven't caught it all, but our team has gotten better at capturing it and obviously the new ORC laws in 26 states have had an impact on what the press has seen in the public court records. Additionally, the 30+ ORC groups around the country have an obvious impact on increased apprehensions as well. Keeping in mind we have four more months to report this year you'll see the trend.

*2014 figures include through August
Of special note is that we'll be reporting the Daily's other findings in separate articles over the next couple of weeks. Stay tuned as we explore the public ORC records and tie the retail data breaches to the huge increase we're seeing in credit card fraud hitting the nation.
Kroger & Target ORC Investigators Bust Major Multi-State Fencing Operation - Police discover thousands of stolen items in former church in Tuesday morning raid in Louisville, Ky. Saint Matthews police, along with loss prevention units from Kroger and Target stores made the bust at a home in Louisville.. It was the result of a four-year investigation. On Tuesday police arrested Troy Curtis. He's charged with engaging in organized crime and receiving stolen property. While investigators wouldn't make an official statement, they did explain that the old church building is filled with stolen property from all over the county. They believe the operation may have spanned over several states and has been going on for over 4 years. The search warrant stemmed from a joint investigation involving St. Matthews police along with loss prevention officials from Kroger and Target. According to SMPD, the investigation involves property stolen from Kroger and Target stores throughout Jefferson County, including St. Matthews. The merchandise was then sold to Troy Curtis, 50, of Louisville, for 15 to 30% on the dollar. Police said the stolen property was then sold over the internet using online services. Police said now they have a huge task of trying to identify all of the stolen property. There is enough stolen property that police said it could fill a few trucks. The investigation is ongoing and they expect to charge additional suspects. Editor's Note: Great work on the part of the ORC teams. And while no one has specifically said yesterday's news update on the ongoing ORC case in Louisville that's now reached over 130 indicted suspects one can only assume a few turned over on the local fence for reduced sentences. Once again this is the Daily's conjecture and has not been confirmed by any source external to the Daily. (Source wlky.com) (Source wave3.com)
Father-Son meat Thieves Targeted Supermarket Warehouse in Brooklyn 19 Times for $20,000 Russell Confusione, 58, and his son Matthew, 35, and former employees of the warehouse broke into Bogopa Services Corp. 19 times from Aug. 4-Sept. 5, NYSP said. And stole over $20,000 worth of meat. Selling the goods at 75 cents on the dollar. (Source cbslocal.com)

Police searching for Credit Card fraud ring operating in multiple states
"Serial Shoplifter" busted hitting Target in Monmouth County Detectives then determined the crime was part of a pattern: Utley was responsible for four shopliftings at the store since Sept. 17, Faller said. Utley was charged with five counts of shoplifting and operating a motor vehicle with a suspended driver's license. Police also seized his sport-utility vehicle. (Source app.com)

Chicago Trio Charged With Stealing $20,000 in High-End Bikes Three young men have been arrested for allegedly stealing $20,000 worth of high-end bicycles and accessories from a small shop along the Chicago Lakefront Trail. WBBM Newsradio's Mike Krauser reports 19-year-old Jeremiah Aviles, 19-year-old Israel Perez, and 22-year-old Mauricio Franco have been arrested on felony burglary charges. The three are accused of breaking into Lakeshore Bike, a small bicycle shop on the Lakefront Trail at Recreation and Addison drives, around 5 a.m. on Sept. 7. (Source cbslocal.com)

Man gets 6 1/2 years for stealing a $900,000 candy-filled semi from Romeoville, IL A longtime Chicago resident was sentenced to 6 1/2 years in federal prison Monday for stealing a semitrailer containing $175,000 worth of Wrigley candy from a Romeoville trucking facility in 2012. Roderick Earl Nunn, 40, pled guilty to stealing the sweet cargo in March 2012, according to a release from the U.S. attorney's office of the Western District of Michigan. Nunn was arrested on April 15, 2012, on a Michigan stretch of Interstate 94 as he drove to Detroit to fence the stolen goods. The arrest was the culmination of a career of stealing semitrailer cargo that U.S. prosecutors valued at roughly $8 million, although his pre-sentencing report only counted eight prior thefts totaling about $900,000 as conduct relevant to the candy heist. Court records show that Nunn's candy heist was foiled by broken tail lights on the big rig he stole. (Source chicagotribune.com)

Electronic Arts Distribution Center employee charged with stealing video games worth thousands of dollars Police say a Louisville man stole thousands of dollars worth of video games from his employer. According to the arrest report, 27-year-old John Rice was working at the Electronic Arts Distribution Center on Sept. 23, when he was caught taking 43 games valued at $1,720 from the distribution warehouse. Rice also allegedly admitted to taking at least 100 more video games over the past 30 days. Police say the stolen games have a retail value of more than $5,000. (Source wdrb.com)

Sarasota, FL Sheriff files new charges against felon with history of fraud The Sarasota County Sheriff's Office has arrested a convicted felon with a history of fraud on new charges for opening credit card accounts in other people's names. Detectives responded to a home on Huron Lane in Sarasota, earlier this month when the Department of Probation and Parole found Oliver Locke, was in possession of credit cards and receipts for purchases made in other people's names. They determined Locke traveled to California to make some of the purchases and arrested him for violating probation. Detectives continued the investigation and contacted American Express, which confirmed the cards were fraudulent and that at least seven accounts were opened in two names and the cards shipped to a Sarasota address. Locke charged $34,485 on some of those accounts, and is charged with Scheme to Defraud in excess of $20,000. (Source bradenton.com)
Do you have an ORC case to share?
Share your ORC news and help the industry grow


Retail Crime News

Sponsored by NuTech National
Organized band of thieves with 'decent scam' hitting high-end stores in Chicago - Selling Loot Worldwide - Police issue warning Thieves are targeting some of Chicago's ritziest retail stores, smashing into them and grabbing what they want. Police have issued a warning about the trend. Chicago police believe "an organized group of criminals" is responsible for five smash and grab burglaries in the last week and a half at Near North Side stores, where hundreds of thousands of dollars worth of merchandise has been stolen. (Source chicagotribune.com)
Nearly 700 held or probed in major Asia counterfeit sweep More than 660 people were arrested or put under investigation in a major police operation across 10 Asian countries that targeted criminal networks trading fake and potentially dangerous products, Interpol announced Monday. The international police organization said security forces and border agencies in countries ranging from Cambodia and China to India and the Philippines had seized counterfeit goods worth nearly $50 million (39 million euros), including alcohol, cigarettes, cosmetics, clothing and electrical goods. This is not the first major transnational operation of its kind. In February, Europol -- the European Union's law enforcement agency -- announced that an operation targeting counterfeit schemes in 33 countries in Europe, North and South America, Africa and Asia had netted more than a thousand tons of fake food and drink. (Source yahoo.com)

Kissimmee, Florida Mall Shooting wounds 2, suspects may have been in fatal crash Two people were wounded in a shooting at a central Florida mall Tuesday, and police were trying to determine if two men found dead a short time later in a crashed vehicle were connected, authorities said. Officers responded to shots being fired near the Osceola Square Mall's Ross Dress For Less store around 6:15 p.m., Kissimmee police said in a news release. The injuries of the two victims, who weren't immediately named, didn't appear to be life-threatening, police said. The shooting followed a verbal fight in the store and spilled outside, police spokeswoman Stacie Miller said. The victims, who didn't have weapons, were at another mall entrance when they were shot. Miller said it wasn't clear if the shooting suspects were in the mall or out in the parking lot. As officers were heading to the store, they saw a vehicle matching a description of the suspects' vehicle heading toward them. The officers turned around to follow and eventually found that it had crashed head-on into another car. The two men in the suspect vehicle were dead from what appeared to be crash-related injuries, Miller said. The driver of the other vehicle was injured, but Miller said it didn't appear to be life-threatening. (Source cbc.ca)
Mission Beach, CA Swimwear Store targeted by BB Gun drive-by shooting San Diego police are searching for the suspect or suspects responsible for shooting out the plate glass window of a swimwear shop on Mission Boulevard Tuesday evening. Authorities say a dark-colored Dodge Magnum station wagon, heading northbound on Mission Boulevard near San Jose Place, slowed down in front of Pilar's Beachwear shortly before 9 p.m. At that point, someone within the vehicle fired a series of shots at the storefront. Police say they recovered three BB's at the scene of the shoot-out and canvassed the area to see if any nearby businesses caught the vehicle on surveillance camera. The store was closed at the time, and no one was injured. (Source cbs8.com)
Kay Jewelers former manager steals over $16,000 from her store in Lehigh Co. PA A Lehigh County woman is facing theft charges after police say she stole more than $16,000 from her former employer. According to court documents, Catherine Renning credited her personal debit card with $16,479 from Kay Jewelers. Renning was the former manager of the store at 77 Sands Boulevard in Bethlehem. She spent money on gambling addiction. (Source wfmz.com)

Happy Foods Security guard who survived assault thanks man who helped him A security guard who was badly beaten on the job last month said he feels lucky to be alive and grateful to the person who saved him. Don Holliman was working in the parking lot of a Happy Foods store when he was attacked by a man he was trying to take into custody. "He was swinging his hands, hitting me, pushing me away. He was doing everything he could to resist," said Holliman. "I can vaguely remember climbing in an ambulance. At that point everything went dead." The assault left him in bad shape with multiple injuries. (Source kmbc.com)
Philadelphia man charged with retail theft, arrested over 30 times in 25 years

2 arrested in Md. ATM card skimming

Westfield, Ind., Police looking for female who purchased $3k in gift cards with fake stolen credit cards at Kroger

Kmart Thief who allegedly broke a Columbus, GA Officer's elbow gets 5 years

Osterman Jewelers in the Honey Creek Mall, Terre Haute, IN the victim of a Distraction Theft, loss of $645.00

Kay Jewelers Pasadena, California hit with a Grab and Run; 1.5Ct Solitaire valued at $7599.00

Robberies and Burglaries
● CEFCO - Temple, TX - Robbery - suspect arrested
● CVS - Dunkirk, MD - Armed Robbery - suspect in custody
● CVS - Winston-Salem - Armed Robbery/ Kidnapping - suspect charged
● Dollar General - Tulsa, OK – Armed Robbery - video released
● Dollar General - Yazoo, MS - Armed Robbery - possible suspect
● Drug Mart - Grove City, OH - Theft/ Robbery - suspect arrested
● Redner's Quick Mart - Fredericksburg, PA - Armed Robbery
● Sheetz - Hagerstown, MD - Armed Robbery
● T-Mobile -Hicksville, NY - Armed Robbery
● Walgreens - DeLand, Fl - Robbery - suspect detained by customer
● Winchester 96 - Winchester, KY - Armed Robbery - 1 suspect shot by clerk
● 7-Eleven - Henrico, VA - Armed Robbery
● 7-Eleven - Lynchburg, VA - Armed Robbery

Vendor Spotlight


NuTech NaTional, the Nation's Largest Alarm Servicing Network, is proud to announce FREE ALARM CONVERSION.
Are you paying too much for your Alarm monitoring? NuTech offers monitoring as low as $12.95 a month while keeping quality work, excellent customer service, unbeatable features and options like video verification with central station guard tour and more.
An alarm monitoring conversion with NuTech means you get to keep your existing hardware and the transition of moving from your current company is seamless. Many of the companies that have contacted NuTech were paying over $25 a month for alarm monitoring services and in some cases up to $60! Begin saving today by calling NuTech NaTional.

If you are paying more than $25 for regular alarm monitoring - you are paying too much for too little. NuTech offers the best in alarm monitoring nationwide with features such as video verification, central station guard tours, NuTech's own reporting software - NuTech Link and 360 degree video packages for a complete 360 view covering a large area and in some cases eliminating the need for multiple cameras.

You can convert to NuTech Today - using your existing system. Convert for FREE and pay from $12.95 a month for basic monitoring to $25 a month for burglary alarm monitoring services and video verified alarm services. Remember you receive the same quality service at a great reduced price - in most cases you will be saving up to 50% a month and have the benefits of both services!



About NuTech NaTional

NuTech National has built one of the largest service networks, made up of over 3,500 dealers nationwide and over 10,000 professional, qualified technicians serving national chain store clients. NuTech NaTional's dealers are experienced technicians qualified in designing, installing and servicing state-of-the-art burglary, fire, card access and CCTV systems. This Network of Professionals can satisfy all of your alarm service and installation needs with virtually unlimited manpower capabilities... 24 hours a day, 7 days a week.

NuTech NaTional's number one goal is customers' complete satisfaction. They are totally committed to providing the highest level of service to all Customers. No other company can match their logistics or quick response times, top notch capabilities and performance. NuTech NaTional would appreciate an opportunity to discuss how they could benefit your company.

www.nutechnational.com
800-569-1600
sales@nutechnational.com

Featured Job Listings
Sponsored by Cam Connections
Feature Your Job Here For 30 Days -
70% Aren't On the Boards
Group VP of LP
Retained Search
New York, NY
Gus Downing
ORC Investigations Mgr
The Home Depot
Atlanta, GA
The Home Depot
Director Digital LP
Nike
Portland, OR
Nike
Regional LP & Safety Director
Younkers
Okemos, MI
The Bon Ton Stores
Sr Manager of LP
Dunkin' Brands
Dallas, TX
Dunkin' Brands
Sr LP Analyst
Dunkin' Brands
Canton, MA
Dunkin' Brands
Corporate Investigator
Confidential
San Francisco Bay, CA
Confidential
DC LP Manager
Brookstone
Mexico, MO
Brookstone
Regional LP Manager
The Vitamin Shoppe
Chicago, IL
The Vitamin Shoppe
National Account Manager
Vector Security, Inc
TBD
Vector Security, Inc
LP Agent
JONS Markets
Los Angeles, CA
JONS Markets
Bilingual AP Specialist
Bi-Lo Holdings
Miami, FL
Bi-Lo Holdings
AP Associate
Ralph Lauren
Orlando, FL
Ralph Lauren
LP Investigator
Lamps Plus
Chatsworth, CA
Lamps Plus
LP Investigator
Tom Thumb
Dallas, TX
Safeway
National Account Mgr
Confidential
Northeast
Downing & Downing

Limited Time Only - Post Your Multi-Unit LP jobs for FREE - Learn More Here

Daily Job Alerts


Sponsored by Cam Connections
Appearing One Day Only
View our Internet Jobs Archives here
Dept Mgr LP & Safety
Lowe's
Saint George, UT
Lowe's
Dept Mgr LP & Safety
Lowe's
Lafayette, IN
Lowe's
Dept Mgr LP & Safety
Lowe's
Orland Park, IL
Lowe's
Store AP Manager
Home Depot
Brooklyn, NY
Home Depot
AP Manager in Training
Walmart
Tooele, UT
Walmart
AP Manager in Training
Walmart
Altavista, VA
Walmart
AP Manager
Sam's Club
Round Rock, TX
Walmart
AP Manager in Training
Walmart
Bristow, OK
Walmart
AP Manager in Training
Walmart
Clovis, CA
Walmart
AP Specialist
Off 5th
Milpitas, CA
Saks Fifth Avenue
LP Manager
Sears
Las Vegas, NV
Sears Holdings Corp
District LP Manager
Sears
West Covina, CA
Sears Holdings Corp
LP Manager
Kmart
Manteca, CA
Sears Holdings Corp
LP Manager Hrly
Kmart
Willow Grove, PA
Sears Holdings Corp
LP Manager Hrly
Kmart
Kalispell, MT
Sears Holdings Corp
LP District Specialist
The Great Atlantic & Pacific Tea Company
Nassau, Queens, Staten Island, NY
The Great Atlantic & Pacific Tea Company
AP Manager
Lord & Taylor
New York, NY
Lord & Taylor
AP Manager
Lord & Taylor
Wilkes Barre, PA
Lord & Taylor
AP Manager
Lord & Taylor
Columbia, MD
Lord & Taylor
AP Manager
Lord & Taylor
Scarsdale, NY
Lord & Taylor
AP Manager
Lord & Taylor
Syracuse, NY
Lord & Taylor


Home of the Industry's Original
On the Move

Justin Sebeck was promoted to District Director for Ross Stores, Inc.
Post Your New Job or Promotion!
See all the Industry Movement

Your Career
Sponsor this section of the Daily
Is Your Team Lacking Motivation? Try These Strategies In order to get the results you want to see, you need to have a hard-working team to help you make it possible. With the right kind of team, you can make your goals become reality. Use these tips to help build a strong team. (Hire missionaries)

The Real Reason You're Procrastinating
You can try every trick in the book to avoid that difficult project, or getting those items on your to-do list finally checked off, but there's a reason you haven't gotten around to that work just yet. Sometimes that procrastination holds a deeper message that can help you boost your career! (Ask yourself why?)

Is Mental Clutter Sapping Your Productivity? Our minds go a mile a minute. When we work we're probably thinking of something else at the same time or keeping a mental tally of everything we need to do or emails we need to reply to. All that clutter slows us down, so use these tips to help get back up to speed. (Important tasks first)

3 Easy Ways to Get More Out of Your Team Regular feedback is critical for your team. Without that motivation and making them aware of how their performance is, how will they get better? It can be hard to find some time to meet with your employees to give them some advice, so use these tips to help implement a regular feedback process. (Just three questions)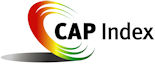 Tip of the Day
Sponsored by Vector Security
Surveys show that happiness at work significantly improves performance and productivity. It translates into higher energy levels, better reviews, faster promotions, higher wages, better health and an overall better environment. While it shouldn't be surprising, it often times needs to be remembered. When fellow executives are unhappy for long periods, either for personal reasons or because of co-workers, it needs to be addressed because productivity and overall team health will suffer. Attitudes are contagious and happier teams produce more and have better results. Is your team happy?

Just a Thought,
Gus Downing






Upcoming Events

UTORCA Training Event
September 23-24, 2014
Lehi, UT

ASIS Seminar
September 29-October 2, 2014
Atlanta, GA

WSORCA Annual Training Conference
October 8, 2014
Tacoma, WA

LPRC Impact Conference
October 13-15, 2014
Gainesville, FL

CLEAR Fifth Annual Training Conference
October 13-16, 2014
San Diego Marriott-Mission Valley, CA

Northeast Regional Conference on LP
October 28, 2014
Monroe Twp, NJ
---
Recruiting?
Get your job e-mailed to everyone... everyday
Post on our Featured Jobs Board!
Reach your target audience in 2014 every day!
Request our 2014 Media Kit
update account / change e-mail
unsubscribe FEEDBACK
www.downing-downing.com

Advertise With The D&D Daily




36615 Vine Street, Suite 103
Willoughby, OH 44094
440.942.0671
copyright 2009-2019
all rights reserved globally