The D&D Daily Mobile Edition
September 24,

2015



The LP Industry's #1 News Source - Informing, Educating and Instilling a sense of community



Moving Up
Sponsored by Stanley Security
See all "Moving Ups" Here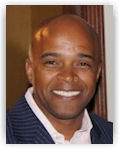 Larry Carroll was named Vice President of Asset Protection for 99 Cents Only Stores. Larry will be in charge of the efforts to rebuild the previously outsourced asset protection team. Larry was previously the Director of Loss Prevention for BevMo! and had been there for over a year. He has held other loss prevention roles such as Director of Loss Prevention/ Senior LP Division Manager for SaveMart Supermarkets/Albertsons, and Director of Regional Loss Prevention, Regional Investigator and Area LP Manager for Lowe's. Congratulations Larry!

David Lu, CFI was promoted to Senior Loss Prevention Manager for Apple Inc. David was previously the Regional Loss Prevention Manager for Apple and has been with the retailer for over eight years. Prior to joining the Apple team, David was the Regional Loss Prevention Manager for Gap Inc for over 13 years. David earned his Bachelor of Science degree in Business Management from State University of New York College at Old Westbury. Congratulations David!


2015's GLPS's - Group LP Selfie's
Your Team - Your Pride - Our Industry
One Team at a Time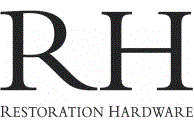 Restoration Hardware Loss Prevention Team

"Lead the Movement to do the Right Thing. Take Action!"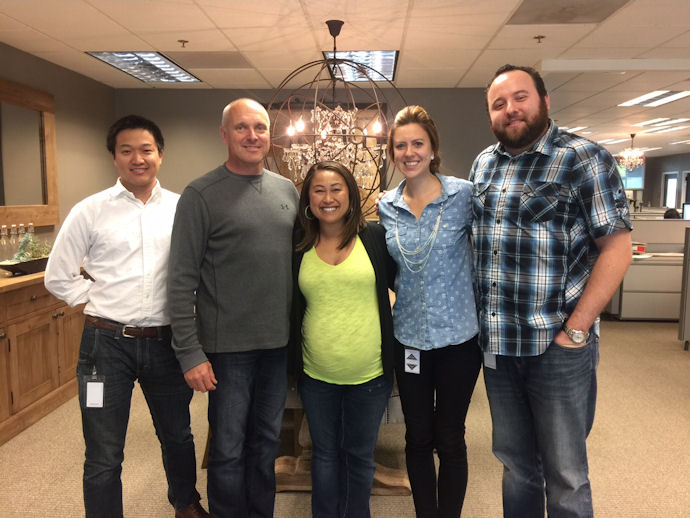 Left to right: Nathan Suen, Doug Fessenden, Sonnet Sun, Carolyn Korchik, Vladimir Vlasov
Share Your Team's Selfie & Let's
Build Industry Pride

And have some fun in the process & Maybe win a Pizza Party
---
We still want your Group LP Selfies - So keep them coming retail LP teams!

News Brief
Sponsored by WG Security Products, Inc.
European businesses warned of online fraud threat as US shifts to EMV
Global Risk Technologies, a technology company specialising in chargeback compliance, is warning online merchants that the rollout of chip and PIN card protection (EMV) in the United States is set to cause a major shift in credit card fraud to card-not-present (CNP) transactions in the UK and Europe. On 1st October, the US reaches the deadline set for its liability shift to EMV protection on credit and debit cards. From this date, the party responsible for a chip transaction not being conducted will be financially liable for any resulting card-present counterfeit card losses.

The US is the last major global market to adopt EMV. Historically, countries adopting the technology experienced stark declines in counterfeit card fraud, but witnessed sharp increases in CNP fraud. After adopting Chip & PIN, CNP fraud grew 79% between the liability shift in 2005 and its peak in 2008. In France, CNP fraud increased by around 20% between 2007 and 2011 following the introduction of EMV. Similar trends also played out in Canada and Australia.

Monica Eaton-Cardone, Co-Founder and CIO of chargeback compliance specialist Global Risk Technologies said: "The difference now is that fraudsters have nowhere else to turn besides the established online ecommerce markets in Europe. According to FICO, the US accounted for an incredible 47% of the fraudulent cross-border transactions on UK debit cards in 2014. As the US increases its physical card security, the full force of stolen card monetisation will move online to CNP fraud, ignoring international borders."

Global Risk Technologies recommends three simple steps that every company of any size can follow to help protect against rising CNP fraud while increasing customer satisfaction:

● Maintain impeccable records - If you have the customer's signature on file, any fraudulent claim that they "never received the parcel" is easy to disprove.
● Concentrate on customer service - Happy and well-informed customers are more likely to talk to the retailer than head straight to their bank to instigate a chargeback. They're also likely to spend more too.
● Optimize logistics - Speedy delivery of goods combined with an effective paper trail keeps customers happy and can also help highlight potentially fraudulent transactions. Why, for example, would a customer suddenly double their order and set a new delivery address? Often, if a transaction looks too good to be true, it usually is. retailfraud.com

UK - Just 1 in 100 cybercrime cases is investigated, despite spike in online fraud
Police are only investigating one in 100 cybercrime fraud cases, an investigation has revealed. The number of online fraud cases has rocketed in recent years - leaving officers reliant on a computer programme to decide if cases 'are worth' following up, it was reported last night. In the past year there have been 3.2 million frauds, but these have resulted in fewer than 9,000 convictions. Experts have warned the situation has given fraudsters 'virtual impunity', the investigation by the The Times revealed. According to the Times, more than 230,000 criminal reports were submitted last year, but only around a quarter of these were handed to police. The rest were dismissed by a computer algorithm. Figures released earlier this year by City of London Police revealed that around 85 per cent of fraud and cybercrime goes unreported because many crimes are not reported to police by banks. dailymail.co.uk

TycoIS opens new center in Colorado, the first of several
Systems integrator TycoIS has opened a new National Center of Excellence in Aurora, Colorado as part of a larger plan to build a "global center of excellence network," Daryl Haga, director of Tyco's Global Center of Excellence, told Security Systems News. TycoIS will open two more centers by the end of the year and two more in 2016. The new facility here is modeled after TycoIS's Global Center of Excellence in Birmingham, Ala. TycoIS supports its global enterprise customers in 38 countries from Birmingham, Ala. Like the GCoE in Alabama, the new center in Colorado houses design engineers, CAD operators, program managers, system engineers and others - who working with Tyco's largest customers to develop, maintain and support its customers' security operations. The Aurora center occupies 20,000 square feet. It currently has 40 employees and is recruiting more. This office can seat 84 people. securitysystemsnews.com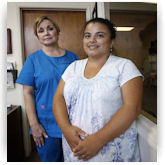 Mother of developmentally disabled woman/former T.J. Maxx employee sues retailer over management using daughter as a Loss Prevention 'Scapegoat'
A half-million dollar lawsuit alleging that a developmentally disabled Santa Maria T.J. Maxx employee was harassed by store management until she was no longer able to work was ordered into remediation by a judge last week. Gina Lopez, 41, suffers from disabilities stemming from a lack of oxygen during her birth. She and her family say she worked as a part-time employee at the store for about 11 years as a dressing room attendant before a new management team started in December 2013. Gina's mother, Theresa Lopez, who is her legal guardian, says the new managers used her daughter as a scapegoat, blaming her for customers stealing inventory, although she was not trained in loss-prevention.

The lawsuit, filed in January of this year, also claims she was humiliated in front of co-workers and customers until April of 2014, when, suffering from emotional problems, her doctor said that she had to take time off work. It alleges violations of the Unruh Civil Rights Act, claiming that the managers discriminated against Gina due to her disability, as well as infliction of emotional distress. Gina's mother and brothers are skeptical about the prospect of a fair settlement. They claim the store offered her job back and $1,000, but has not agreed to admit fault or require managers have training to supervise developmentally disabled employees. Though the lawsuit is asking for $500,000 plus legal fees, a settlement is likely to be less than that, and Gina's family said they just want her back pay, as well as assurances from T.J. Maxx that steps have been taken to prevent similar situations in the future. lomporecord.com

'Glorified Cashiers' Hit Kmart With OT Collective Action
Kmart saves on labor costs by misclassifying assistant store managers as exempt from overtime pay, even though they typically do the same tasks as nonexempt workers, a former employee alleged in a proposed collective action in Florida federal court Tuesday. Mishelle Persaud, who worked at Kmart Corp. for nearly 16 years, claims that the Sears Holdings Corp. subsidiary regularly requires its salaried assistant store managers to work between 50 and 70 hours per week without overtime pay in violation of the Fair Labor Standards Act. While store managers handle hiring, firing, discipline, oversight and scheduling issues, assistant store managers are managers in name only. They spend most of their time handling customer service, working registers, stocking, cleaning and doing other inventory work, the complaint said. law360.com

Pope's visit to NYC brings high security, street closings, and (retailers hope) shoppers
When Pope Francis arrives in New York City on Thursday, security will be tight and numerous streets will be closed, but the faithful will flock to town using public transportation, and retailers are hoping they'll want to shop once they're here. In New York, given that the pope's visit coincides with the United Nations General Assembly meeting, at least 7,000 uniformed cops will be on the streets, and several thousand undercover officers will be deployed, NYPD Deputy Commissioner John Miller told the Today show. He called the security preparations the "largest and most complicated" in the department's history because of the papal visit coinciding with the U.N. gathering, which will draw leaders from nearly 200 nations. Preparations are underway at one of the city's hottest shopping districts, Fifth Avenue and Madison Avenue in midtown, which will be affected by street closings Thursday between 47th and 57th Streets near St. Patrick's Cathedral, where the pope is scheduled to hold an evening prayer service at 6:45 p.m. Thursday. He'll also visit Central Park on Friday afternoon and hold a mass Friday evening at Madison Square Garden, leading to street closings near the 34th Street area, another big retail hub. bizjournals.com

First anti-fraud system to use existing credit card readers
From large-scale data breaches such as the 2013 Target case to local schemes that use skimming devices to steal data at the gas pump, credit card fraud is becoming commonplace. Because existing magnetic card readers use plain text to store confidential information, they are vulnerable to an untrusted card reader or skimming device. Analyst firm Alite Group estimates that this vulnerability is adding up to $8 billion in incurred losses per year in the U.S. Solutions have been proposed - such as integrated circuit cards and mobile wallets systems. However, they are incompatible with current systems, making them too costly and time-consuming for retailers to implement. For the first time, researchers have developed an inexpensive, secure method to prevent mass credit card fraud using existing magnetic card readers. The novel technique - called SafePay - works by transforming disposable credit card information to electrical current and driving a magnetic card chip to simulate the behavior of a physical magnetic card. lehigh.edu

Regional Director, Loss Prevention - Northeast, Sears position posted online

Interactive Map: Retail Sales Associate Salaries By State

Recorded Webinar: OSHA & Temporary Workers

Mother-of-four who lied about Primark security guard snatching her nine-month-old daughter while she was breastfeeding faces jail

Domino's customer gets free pizza for a year for returning $1,300 found in his order

NRF: 157 Million Americans Will Celebrate Halloween This Year
All the News - One Place - One Source - One Time
The D&D Daily respects your time & doesn't filter retail's reality
Report Your News!
(content subject to approval)



Major Biometric Data Breach - Fingerprints of 5.6M US federal staff stolen in OPM hack
When hackers steal your password, you change it. When hackers steal your fingerprints, they've got an unchangeable credential that lets them spoof your identity for life. When they steal 5.6 million of those irrevocable biometric identifiers from U.S. federal employees - many with secret clearances - well, that's very bad. On Wednesday, the Office of Personnel Management admitted that the number of federal employees' fingerprints compromised in the massive breach of its servers revealed over the summer has grown from 1.1 million to 5.6 million. OPM, which serves as a sort of human resources department for the federal government, didn't respond to WIRED's request for comment on who exactly those fingerprints belong to within the federal government. But OPM had previously confirmed that the data of 21.5 million federal employees was potentially compromised by the hack - which likely originated in China - and that those victims included intelligence and military employees with security clearances. The revelation comes at a particularly ironic time: During the U.S. visit of Chinese president Xi Jinping, who said at a public appearance in Seattle that the Chinese government doesn't condone hacking of U.S. targets, and pledged to partner with the U.S. to curb cybercrime. wired.com

FBI CISO warns of IoT data breaches - much worse than retail hacks
In a keynote address, FBI CISO Arlette Hart tackled the Internet of Things and explained why enterprises need to step up their IoT security efforts. The FBI's chief information security officer warned the impact of IoT data breaches could be much worse for end users than previous enterprise data breaches. During her keynote address at the 2015 IoT Security Conference in Boston Tuesday, FBI CISO Arlette Hart discussed how the growth rate of the Internet of Things (IoT) is outpacing IoT security efforts and implored enterprises to take action before disaster strikes. IoT introduces an overwhelming amount of new devices, data, network traffic, and protocols that has already had a profound impact on IT and cybersecurity strategies. IoT data, she said, will change how breaches affect end users. With recent retail data breaches, Hart said the impact has been "relatively light" on end users. But in the case of an IoT data breach, Hart said, the impact will have serious effects on end users because their sensitive data is interconnected with personal devices like their door locks, cars, baby monitors, thermostats, lights, security cameras, and other household appliances. That information, in the hands of a cyber criminal, can be devastating and result in a serious breach of privacy. techtarget.com

Bidding for Hackers on the 'eBay for Data Breach Targets'
A growing community of private and highly-vetted cybercrime forums is redefining the very meaning of "targeted attacks." These bid-and-ask forums match crooks who are looking for access to specific data, resources or systems within major corporations with hired muscle who are up to the task or who already have access to those resources. A good example of this until recently could be found at a secretive online forum called "Enigma," a now-defunct community that was built as kind of eBay for data breach targets. Vetted users on Enigma were either bidders or buyers - posting requests for data from or access to specific corporate targets, or answering such requests with a bid to provide the requested data. krebsonsecurity.com

The price of your identity in the Dark Web? No more than a dollar
Burrowing into the Dark Web -- a small area of the Deep Web which is not accessible unless via the Tor Onion network -- stolen data for sale is easy to find. Accounts belonging to US mobile operators can be purchased for as little as $14 each, while compromised eBay, PayPal, Facebook, Netflix, Amazon and Uber accounts are also for sale. PayPal and eBay accounts which have a few months or years of transaction history can be sold for up to $300 each. Bank account details, naturally, are offered for a steeper price of between $200 and $500 per account -- the higher the available balance, the more they are sold for.

When it comes to personally identifiable information, sales are conducted on a per-line basis of approximately $1. Each line of data contains a name, a full address, a date of birth, a Social Security number, and other personally identifiable information. If someone buys just a few lines, they can commit serious identity fraud. Trend Micro says this data used to go for $4 a line, but as so many data breaches have occurred in recent times, supply has increased and demand dwindled. However, if someone really wants the skinny on a potential victim, full credit reports can be purchased for $25 a go. In addition, document scans of passports, driver's licenses and utility bills, among others, are available for purchase from $10 to $35 per document. zdnet.com

Target Breach Docs Not Protected By Privilege, Banks Say
The class of banks suing Target in multidistrict litigation over the 2013 data breach that exposed the personal information of millions of cardholders accused the company Tuesday in Minnesota federal court of hiding behind attorney-client privilege claims to avoid revealing details from its investigation of the incident. In a letter urging a judge to compel the production of documents Target Corp. says are privileged, the banks argued that even though the company had outside counsel direct aspects of the breach investigation, discussions with those attorneys still related to Target's handling of regular business functions. law360.com

CVS employee steals data on 55K Molina Healthcare members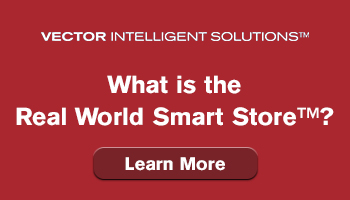 Vendor Spotlight


STANLEY Mechanical Security Unveils New Innovation Center to Advance Product Lines, Brands and Solutions

STANLEY Establishes Premier Think Tank Space for Team Members in Indianapolis
INDIANAPOLIS, IN - (September 24, 2015) - STANLEY Mechanical Security, a leading global manufacturer and service provider of comprehensive security technologies and solutions for a wide range of industries, announces the official opening of its new Innovation Center located at its headquarters in Indianapolis, IN. The Innovation Center is designed as an interactive space for all STANLEY staff and team members involved in every facet of the security industry to collaborate in a premier R&D setting. The Center's primary mission is to enhance STANLEY's development process in creating tangible, functional and innovative solutions that satisfy the varying security needs and visions of customers in a broad range of markets.

The STANLEY Security family of brands is well-acknowledged - with STANLEY, BEST, PRECISION and Sargent & Greenleaf each represented in its own dedicated area within the Innovation Center as a reflection of STANLEY's commitment to provide customers with more robust products, services and solutions. All products are prominently displayed to showcase the evolution of STANLEY's most trusted product lines, providing team members with the essential knowledge needed to extend STANLEY's current portfolio, solve customer issues and compare product features against competitor products.

"The Innovation Center perfectly aligns with STANLEY Mechanical Security's vision of security as more than just a product or service; we view this as an opportunity to not only contribute to the current security landscape, but revolutionize it," said Carrie Lewis, Director of Marketing at STANLEY Mechanical Security. "The new Innovation Center shows how every product we design, engineer and produce begins and ends with the specific needs and demands of our customers' varied environments in mind.

"This Center embodies STANLEY's pursuit to always keep advancing, moving the industry forward by creating the highest quality and most reliable security technologies available. The Center's environment encourages our team members to engage in explorations and the exchange of new ideas, sparking inspirations that will truly serve our expansive, loyal customer base," stated Joe McCormack, President of STANLEY Mechanical Security.

The concept for the Innovation Center was largely established based on results collected from STANLEY's Voice of Customer surveys over the past three years, which were instrumental in gauging and determining customers' viewpoints and experiences with the STANLEY family of brands. The knowledge gained from these surveys has been translated into various features within the Center, providing STANLEY team members with the tools and strategies necessary for creating a more comprehensive, tailored security experience for customers nationwide.

For more information on STANLEY Mechanical Security's Innovation Center, and the broad portfolio of brands and types of solutions represented, please visit www.stanleysecurity.com.

Op/Ed

Roadmap for New LP Executives

Part 7: Evaluating Your Structure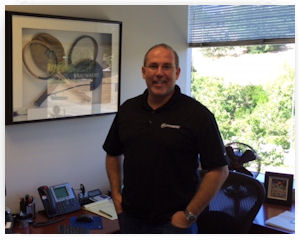 By Mike Nagyhazy
Senior Director of Loss Prevention,
24 Hour Fitness

Questions or comments can be emailed to mnagyhazy@24hourfit.com


Often-times in Loss Prevention, you hear from various people that the department is purely a company expense, or just a cost center. Those are dreaded words to any Loss Prevention Executive, so let's discuss a few different structure options, in order to hopefully steer you clear of hearing those terrifying comments. When I was offered my first LP Director position, I was quickly reminded by the head of HR, that "pigs get fat and hogs get slaughtered". One can argue quite harsh first words, post-promotion, but I'm very glad that the phrase continues to resonate with me throughout my career. My take-away from that particular comment was to constantly be mindful of not unnecessarily building a "LP Empire", if not absolutely needed (and justified). Loss Prevention is a constant balancing act - payroll, travel expenses, shrink numbers, equipment cost, risk mitigation, brand protection - and the list goes on and on. I never want to be the department that jumps off of the page, when the President/CEO/CFO reviews the company financials. It can lead to unhealthy discussions, quick decisions, and a potentially unhappy (or unemployed!) LP team. A major part of your responsibility as a Loss Prevention Executive is to determine what balance is best for your company, and the financial goals, and to put the smartest and most efficient structure in place.

One structure, as an example, may be influenced by external shoplifting that continually needs to be combatted within your company. In this example, having a heavier band of hourly LP Agents may be justified, in order to keep up with, and to control the external activity. You're going for a bit of a "show of force" in this situation, in order to push the shoplifters to one of your competitors. Let's be honest, this is a major part of LP - how NOT to be the most enticing victim, right?

If external activity is not prevalent, and the goal for the LP department is to assess and improve overall company operations through audits, you clearly won't need the large band of entry-level Agents. You would reduce headcount, possibly increase the salaries of those who remain, and create a very solid audit team that neutrally assesses the company's controls, and reports accordingly - different skill set than an Agent tasked to catch shoplifters.

Another one of the many options possible may be a blend between geographically-based LP folks, and functionally-based folks. This model gives you the benefit of having boots-on-the-ground (the geographical portion), and also gives you consistency of having a few subject matter experts (the functional portion). An example of where this model can be extremely successful is with new store construction. Would you, as a Loss Prevention Executive, rather have eight RLPMs developing the CCTV plans for new stores across the country, or one or two HQ-based LP experts developing consistent plans for the eight regions, where the RLPMs just have to run the play? Hopefully you see where I'm going with this, as centralizing certain parts of your department's responsibility can add consistency, increase efficiency, and reduce cost at the same time. I'd say that's an overall win-win for not only you, but also for that President/CEO/CFO who's reviewing the company's P&L - Congrats!

Read the Introduction and Parts 1-6 here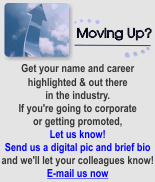 Building Effective Public-Private Sector Partnerships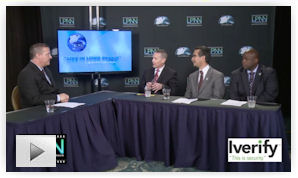 With ORC losses estimated at $30+ billion per year, retailers and law enforcement agencies have been increasingly working together through public-private partnerships to collaborate, share intelligence and enhance investigative results. In this LPNN interview moderated by Joe LaRocca, RetaiLPartners, hear from three distinguished law enforcement partners who are involved in these efforts: Eric Ives, Unit Chief, International Organized Crime Task Forces, FBI; and Cpt. John Romero and Det. Joe Hopkins of the LAPD Commercial Crimes Division. Learn how the LAPD is addressing cybercrime, how LAAORCA has helped retailers solve major cases, and how to best engage law enforcement at the local, state and federal levels.
---
'Live in Long Beach' Sendoff

LPNN Quick Take #17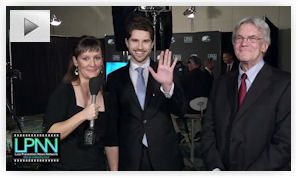 Amber Bradley, Calibration, LLC and Gus Downing and Mike Crissman of the D&D Daily, sign off from "Live in Long Beach" at NRF Protect 2015. Thanks to all the sponsors who helped make the event possible and all the LP leaders who participated in interviews throughout the day. We hope these sessions have helped add value to you and your career (click here to watch any episodes you missed).

Thanks for watching and we'll see you at our next live LPNN broadcast in NYC in January 2016!
Solution Providers, have a video or commercial you want to publish? Contact us.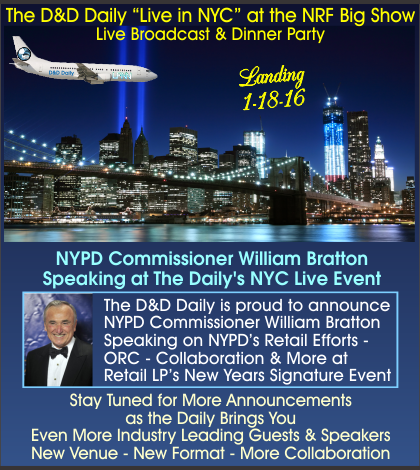 e-commerce

Sponsored by The Zellman Group
Why the hybrid analytics approach is the key to combatting online fraud in real-time
Banks worldwide increasingly see online fraud as an urgent threat. According to Financial Fraud Action UK, in the UK alone losses from online banking fraud rose by 48% in 2014 compared with the previous year. With fraudsters capable of circumventing banks' existing authentication systems, there is a growing need for sophisticated analytics technology that enables investigators to tackle online fraud at source.

Today we are seeing 'perfect storm' conditions, with the move online combining with an increasingly 'tech-savvy' generation, continuing economic uncertainty and a lack of controls, creating fertile conditions for fraud. And the increasing capability of the fraudsters is reflected in the variety of typologies in use.

Because fraud methods are evolving, systems must allow users to quickly configure new scenarios, and modify existing behavioural patterns. However, the impact on fraud levels, and the false positives they will generate, must always be understood.

To gain this knowledge, systems must allow users to effectively 'simulate' their changes across large volumes of historical data and deploy results into production environments in real-time. Further detection techniques can be added at this stage. These might include anomaly detection to determine new potential areas of fraud and predictive analytics, where historical information is used to identify suspicious behaviour. Social network analytics can also be deployed in this context, helping to establish links between money mules and fraudster groups.

By using this hybrid of analytics methods, fraud cases can be detected early and accurately. In fact, time is of the essence throughout this whole process and the system must be able to identify high risk transactions in real time, to potentially block these and route for review by the relevant investigators. information-age.com

Is 2015 the year of mCrime?
The growth of mobile banking and retail apps also means that more people are at risk for identity theft and the hacking of sensitive personal and transaction data by cyber criminals who plan to commit fraud. These apps are used on devices that often aren't safeguarded from security holes. Most people have between 30 and 75 apps on their mobile device, and of course, when apps are installed on a device, users must grant multiple permissions for accessing a device's location, SMS capabilities, Wi-Fi, Bluetooth, camera and other device resources. Some of these resources are used for the apps to do their intended task, but often apps demand resources that can open up a device to security vulnerabilities. This has given cyber criminals a rather large attack vector to commit ID fraud by using malware that looks like trustworthy apps to steal PII and financial transaction data from mobile banking apps, or to steal your credit-card information from your retail apps that reside on the same mobile device. This type of malware disguised as "trusted" apps has hundreds of millions of downloads from the major app stores. Another popular technique for cyber criminals is spear-phishing attacks- which take the form of email and text messages that appear to be from an official source or someone you know, usually garnered via a social-networking site. This year marks the beginning of a new wave of enablement, opportunity and mCrime. Where there is mobile banking, mCommerce and mWallet there will be mCrime. Assume it comes in the apps as innocent as that flashlight app you recently installed, because if you don't, you'll be left in the dark missing your identity and your wallet. businessreviewcanada.ca

Holiday Workers Shifted to E-commerce
Shoppers may want to go online for their purchases more than ever this Christmas season because there will be fewer holiday help inside the stores. Macy's Inc. is among the big retailers ramping up its workforce in fulfillment centers, while cutting back at brick-and-mortar stores. Macy's is hiring 85,000 temporary workers this holiday, 1,000 fewer than last year. But the retailer is increasing the number of e-commerce hires to 12,000 from 10,000, or 14.1 percent of the total group. Kohl's is hiring 69,000 seasonal workers this holiday, with 9,500 of those employees going to the distribution and e-commerce fulfillment centers. Wal-Mart is taking the same strategy as Kohl's. The discounter's seasonal hires are flat this year at 60,000 with the addition of department managers in more than 3,500 stores to serve customers picking up online orders. Belk is adding 350 seasonal workers at its e-commerce fulfillment center in Jonesville, S.C. wwd.com

Expert: Online sales outpacing in-store

"Fraud is not a person - it is a dynamic grouping of statistics that deviate from the norm."
Stuart B. Levine, CFI, CFCI
CEO, The Zellman Group & Zelligent

ORC News
Sponsored by NEDAP
Hempstead, NY: 2 Home Depot Employees Arrested for Over $200,000 in Credit Card Fraud Two men who worked at Home Depot stole more than $200,000 from the store by using stolen credit card information to purchase gift cards. According to detectives, Frederick D. Harris Jr, and Steve D. Kerr, while employed as cashiers at Home Depot, located on Fulton Ave. conducted numerous fraudulent credit card transactions using stolen credit card information. Along with several unidentified individuals they purchased various Home Depot gift cards and Visa gift cards in various dollar amounts causing Home Depot to suffer more than $200,000 in losses. These transactions occurred between June 21 and Aug. 17. After an investigation, Harris and Kerr were arrested without incident by Hempstead Police officers on Tuesday at Home Depot. patch.com
Bowling Green, KY: Cuban national pleads guilty in $71,000 credit card fraud scheme
An investigation led by the U.S. Secret Service found that Guerra and Simon rented a car at Louisville International Airport on Feb. 11 and spent the next eight days using stolen information to open membership accounts at various Sam's Club stores, according to court records. Police found about 60 re-encoded credit cards in the rental car, along with gift cards and receipts linked to purchases made with the credit cards. More than $71,000 worth of illegal purchases were made with the re-encoded cards, according to court records. bgdailynews.com

Hendersonville, TN: Police Search For Men In Suspected Theft Ring; $80,000 in equipment stolen
Hendersonville Police have asked for the public's assistance in tracking down what they believe to be a professional theft ring. Investigators said two men who stole $80,000 worth of equipment overnight have committed similar crimes across the state. "They appeared to be very organized. They knew what they were doing. The way they broke into the business; it was very aggressive," said Sgt. Jim Vaughn with the Hendersonville Police. newschannel5.com

Cascade Twp, MI: Well-planned heist targets jewelry store
The heist that targeted a family-owned jewelry store in Cascade Township appeared well-planned and likely took a lot of time. When it was done, somebody made off with thousands of dollars' worth of jewelry from a safe at Vandenberg Jewelers and a second safe. Kent County sheriff's deputies say it happened sometime overnight between Tuesday and Wednesday. They discovered that somebody had cut an inch-thick AT&T phone cable at a box behind the building. AT&T work crews said it appears professional-grade wire cutters were used to make the clean cut. Detectives also discovered security system boxes were smashed. woodtv.com
Austin, TX: Four people arrested after high-speed chase through Hays, Travis Counties
Law enforcement officers from four agencies worked together to track and arrest four men early Thursday morning after a high-speed chase and crash that spanned two counties. DPS trooper Robbie Barrera says just before 10:30 p.m. Wednesday, a DPS trooper tried to stop a black GMC SUV on Interstate 35, the driver refused to stop. The chase ended in East Austin when the SUV rammed several cars and crashed at the corner of Highway 183. Sheriff's deputies launched a search and were able to find all four men by 4:00 a.m. Investigators also found suspected stolen merchandise in the SUV, so they anticipate filing charges for organized crime/theft of over $1,500, evading on foot, evading in a vehicle, and failing to stop and render aid. Three of the suspects have prior felony convictions. kxan.com
Springfield, MO: Police say married couple repeatedly used stolen checks, debit cards; over $1,200 in merchandise purchased
City police believe a man from Springfield is a persistent thief who uses stolen debit cards, credit cards and checks to make hundreds of dollars in purchases. Greene County prosecutors on Wednesday charged Dustin Odom with 10 crimes that occurred between Sept. 25, 2014, and July 21, 2015. Prosecutors also told a judge that Springfield police are investigating Odom for other fraudulent purchases. ky3.com

Lyndhurst, OH: Police seeking 2 suspect in $1,000 Gymboree theft
Two female shoplifters at Gymboree were suspected of stealing approximately $1,000 in merchandise Sept. 15 and running from the store. cleveland.com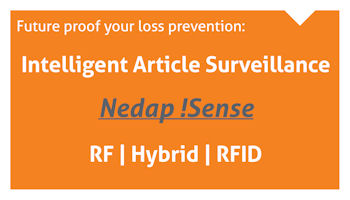 Do you have an ORC case to share?
Share your ORC news and help the industry grow

Retail Crime News

Sponsored by Security Resources
Reisterstown, MD: Man dies in police-involved shooting; Officers called to store for forged prescription
Baltimore County police are investigating a fatal officer-involved shooting Wednesday in Reisterstown. Authorities said an officer shot a man at the Nature Care Pharmacy just before 5 p.m. Investigators said the man gave a store employee a forged prescription, and the pharmacist contacted police. Officials said a foot chase began when officers arrived, which led a confrontation and gunfire. The officer was not hurt. The victim's name was not immediately released and there was no word on whether he had a weapon. wbaltv.com
Snellville, GA: Shootout at gas station had people running for cover
Customers ducked for cover during a brazen and dangerous shootout right in front of a local QT gas station. Police released surveillance video of two men shooting as customers hit the ground Sunday about 6:30 p.m. in south Gwinnett County. The gas station on Highway 124 was packed with customers at the time of the shooting. wsbtv.com
San Mateo, CA: Walgreens Pharmacy Tech assaulted during knife-point Robbery
The San Mateo Police Department is asking the public for help in identifying a robbery suspect. Security camera footage shows the suspect enter a drug store pharmacy in the 3000 block of South El Camino Real at around 1 p.m. Tuesday. After jumping over the pharmacy counter, the suspect can be seen putting a knife to the throat of the pharmacist and walking her off from the camera's view. Police said the suspect took the pharmacist to the back of the pharmacy, where he demanded a bottle of medication from another staff member. After the second staff member gave the suspect the medication, he released the first victim and fled the store on foot. nbcbayarea.com

Charlotte, NC: Loss Prevention stop starts a brawl at Walmart; caught on video
A fight involving multiple combatants that erupted last week inside the Walmart on Wilkinson Boulevard was caught on cellphone video. The fight started when the store's loss prevention team confronted a teen who allegedly tried to steal a $7 shirt. One man tried to hold onto the suspect, and that's when you can see several other people jump in and joined in the fight. Police said one person was hospitalized following the ruckus, and they arrested a 14-year-old male on assault charges. wsoctv.com
Memphis, TN: Three Shoplifters are in custody after leading Police on a 24 mile, high-speed chase
Police policy called into question. Reporters were told the chase began at the Southland Mall after an armed robbery at the Icon clothing store. Police said the shoplifters assaulted a clerk, stole merchandise and fled the scene in a red Dodge Charger. A high-speed chase proceeded through the city, but it came to a close when the suspects crashed near St. Benedict on Germantown Parkway. Police told FOX13 three people are in custody at this time. myfoxmemphis.com
Indianapolis, IN: Armed 11-year-old arrested in Walgreens pharmacy robbery
At least seven reported robberies or attempted robberies at Indianapolis-area pharmacies in the past 24 hours involved suspects who were 18 or younger, according to police reports. In a robbery attempt at a Northeastside Walgreens, an armed 11-year-old boy was arrested. The incident was reported about 4 p.m. Tuesday when the boy walked into the Walgreens. An IMPD report states that officers were notified of the robbery in progress, responded quickly and took the boy armed with a hand gun into custody. No one was injured during the robbery attempt. indystar.com

Palm Coast, FL: 3 arrested in Palm Coast face hundreds of counterfeiting counts
Three Orlando residents face more than 200 charges apiece after a special Florida Highway Patrol unit caught them driving through Palm Coast on Tuesday night with dozens of fake credit cards, FHP reports state. One of the suspects, 22-year-old Juan Torres Rodriguez, was wanted for homicide in Puerto Rico, according to an arrest affidavit. Records show authorities plan to extradite the Puerto Rican native back to San Juan to face charges there. Troopers found several more credit cards throughout the vehicle, totaling out to 72 cards. news-journalonline.com

Beckley, WV makes national list for identity theft
The city of Beckley is making headlines for one of the worst cities to live in for Identity theft. We're working for you to find out how Beckley got to this point and what you can do to protect yourself. According to NerdWallet.com, Beckley is tied, with Atlanta, for the 15th highest number of identity thefts in the nation. wvnstv.com

Tulsa, OK: Alleged ringleader of group terrorizing businesses arrested
Quick facts: Police arrested Keaston Davis for several cell phone store smash and grab burglaries along with a couple weekend robberies. Detectives say he is the ringleader of a group that has been causing all kinds of trouble around town. Police have arrested five of the seven people they think are in that group. fox23.com

Rockville, MD: Police request help in solving Sept. 15 $110K jewelry heist at Van Jewelry & Gift

Tampa, FL: Man pulls gun on Loss Prevention while fleeing with stolen cell phone from Wal-Mart; suspect apprehended and weapon recovered

Jennings, MO: Convenience store shutdown after police raid yields drugs and guns

Pueblo, CO: Burglaries on the Rise; 1500 reported this year

Lutz, FL: Pasco Co Sheriff's Office tracking 2 men connected to possibly 6 Armed Robberies

Grand Folks, ND: Univ. of North Dakota football player accused of $16 theft at Scheels while wearing team jersey

Chandler, AZ: Police seeking ID of Alcohol thieves hitting Safeway

UK: Mom admits she lied about Primark security guard snatching her baby while breastfeeding



Robberies and Burglaries
● American Coin Vault - Spokane, WA - Burglary
● Corner Store - Kansas City, MO - Armed Robbery / 3 stores in 6 hours
● CVS - Wesley Chapel, FL - Armed Robbery
● Dollar General - Pelion, SC - Robbery
● Dollar General - Kansas City, MO - Armed Robbery
● Dollar Tree - Chicago, IL - Armed Robbery
● Icon - Memphis, TN - Armed Robbery
● June Marie's - Covelo, CA - Burglary
● Papa John's - Tampa, FL - Armed Robbery
● QT - Snellville, GA - Shooting
● Taco Bell, Lutz, FL - Armed Robbery
● The Marksman - Newport News, VA - Burglary
● Vandenberg Jewelers - Cascade Twp, MI - Burglary
● Walgreens - San Mateo, CA - Armed Robbery/ Assault
● Walgreens - Indianapolis, IN - Armed Robbery
● Van Jewelry & Gift - Rockville, MD - Armed Robbery
● 7-Eleven - Washington, DC - Flash Mob/ Robbery
● 7-Eleven - Norfolk, VA - Armed Robbery


Featured Job Listings
Sponsored by NuTech National
Feature Your Job Here For 30 Days -
70% Aren't On the Boards
VP of Sales/Client Relations
More details coming soon
Confidential - Retained Search
Nationwide
Gus Downing
NEW TODAY Reg Dir LP
Sears

Hoffman Estates, IL
Sears Holdings Corp
Dir LP
Pier 1 Imports
Fort Worth, TX
Pier 1 Imports
LP Dir
BevMo
Concord, CA
BevMo
Dir LP
Lane Bryant
Columbus, OH
Lane Bryant
Dir LP (Western Canada)
Walmart Canada
Calgary, CA
Walmart Canada
Dir LP
Cracker Barrel
Lebanon, TN
Cracker Barrel
Dir Safety AP Solutions
Walgreens
Deerfield, IL
Walgreens
Dir of AP, Global Ecommerce
Ralph Lauren
Greensboro, NC
Ralph Lauren
Dir AP
Saks Fifth Ave

New York, NY
Saks Fifth Ave


Territory LP Dir.
Burlington Stores
Los Angeles, CA
Burlington Stores
Dir. of Security
Estee Lauder
El Segundo, CA
Estee Lauder
Director of LP
Pacific Sunwear
Anaheim, CA
Pacific Sunwear
VP Supply Chain, LP & Safety
Ross Stores
Ft. Mill, SC
Ross Stores
Regional LP Mgr
Tillys
Bay Area, CA
Tillys
Regional LP Mgr
Tractor Supply Co.
Baltimore, MD
Tractor Supply Co.
Sales Representative
NuTech National
Maitland, FL
NuTech National

Limited Time Only - Post Your Multi-Unit LP jobs for FREE - Learn More Here
Daily Job Alerts


Appearing One Day Only
View our Internet Jobs Archives here
Regional LP Mgr
AutoZone
Northern California
AutoZone
Area LP Mgr
Bed Bath & Beyond
Las Vegas, NV
Bed Bath & Beyond
AP Team Leader
Target
District Heights, MD
Target
ETL Assets Protection
Target
Waynesboro, VA
Target
ETL Assets Protection
Target
Memphis, TN
Target
ETL Assets Protection
Target
Cedar Hill, TX
Target
LP Supervisor
JCPenney
Eugene, OR
JCPenney
LP Supervisor
Kohl's
Corporate Office - WI
Kohl's
Regional LP Mgr
Victoria's Secret
Houston, TX
Lbrands
Area LP Mgr
Lowe's
Pico Rivera, CA
Lowe's
Dept Mgr LP & Safety
Lowe's
Cincinnati, OH
Lowe's
LP Dept Mgr
Lowe's
Cheyenne, WY
Lowe's
Dept Mgr LP & Safety
Lowe's
Mechanicsville, VA
Lowe's
Dept Mgr LP & Safety
Lowe's
Henderson, NV
Lowe's
Dept Mgr LP & Safety
Lowe's
Front Royal, VA
Lowe's
LP Manager
Sears
Salem, NH
Sears Holdings Corp
Multi Unit LP Manager
Kmart
Tulare, CA
Sears Holdings Corp
LP Manager Hrly
Sears
Lancaster, PA
Sears Holdings Corp
LP Manager Hrly
Kmart
Garfield Heights, OH
Sears Holdings Corp
LP Manager Hrly
Sears
Eureka, CA
Sears Holdings Corp
LP Manager Hrly
Kmart
Billerica, MA
Sears Holdings Corp
AP/LP Mgr
Macy's
Capitola, CA
Macy's
AP Manager in Training
Walmart
Oxford, NC
Wal-Mart
Market AP Mgr
Walmart
Hixson, TN
Wal-Mart
AP Manager in Training
Walmart
Waverly, TN
Wal-Mart
AP Manager in Training
Walmart
Cleveland, OH
Wal-Mart
AP Manager in Training
Walmart
Branchburg, NJ
Wal-Mart
AP Manager in Training
Walmart
Tahlequah, OK
Wal-Mart
AP Manager in Training
Walmart
Winona, MN
Wal-Mart


Home of the Industry's Original
On the Move

| | |
| --- | --- |
| | Larry Carroll was named Vice President of Asset Protection for 99 Cents Only Stores. |
| | David Lu was promoted to Senior Loss Prevention Manager for Apple Inc. |
| | Dave Harben, CFI was promoted to Senior Regional Loss Prevention Manager for maurices. |
| | Jason LaRosa was named Loss Prevention Specialist for Maines Paper & Food Service, Inc. |
Post Your New Job or Promotion!
See all the Industry Movement


Your Career
Sponsor this section of the Daily
6 Ways to Fast-Track Your Success Every Morning We know that there's a direct relationship between our morning routines and having a productive day. Successful people cling to their morning rituals as a way to get focused on the day ahead. Use these habits to start your day off on a positive note and experience the benefits it brings. No A.M. carbs

The Most Critical Key to Success May Surprise You History can sometimes get a bad rap, but it's through studying those who have already walked where we want to go that we can find success. Studying how others solved the problems we are facing is the secret to achieving success. Seek wisdom

7 Powerful Ways to Turn Every Failure Into Success The lessons you are able to take away from failure will help you reach your goals and find success. By looking at failure as something valuable, and a fundamental part of reaching success, you can turn your missteps into advantages. Avoid looking at mistakes in these seven ways. Be mindful of self-talk

One Simple Way to Be Successful This Week Where did the week go? What did we actually accomplish? If you're asking yourself these questions, you haven't done this one simple thing to help you be successful. Take control of your time. Cancel a meeting and use that time to work on something that matters to you. Protect your time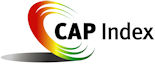 Tip of the Day
Sponsored by Vector Security
Speed Kills! As the old expression goes, so does the pace of today's world. With technology leashing us forward and mobile coming at the speed of light, no one can slow down. The problem then becomes focus and concentration. Multitasking, while impossible to avoid, leads to a reduction in quality and quality is what every senior executive must be focused on. So the next time you're running fast, just take one second and think about was the service you just delivered quality service.

Just a Thought,
Gus





Upcoming Events
---
Recruiting?
Get your job e-mailed to everyone... everyday
Post on our Featured Jobs Board!
Reach your target audience in 2015 every day!
Request our 2015 Media Kit
update account / change e-mail
unsubscribe FEEDBACK
www.downing-downing.com

Advertise With The D&D Daily




36615 Vine Street, Suite 103
Willoughby, OH 44094
440.942.0671
copyright 2009-2019
all rights reserved globally