The D&D Daily Mobile Edition
September 25,

2015



The LP Industry's #1 News Source - Informing, Educating and Instilling a sense of community



News Brief
Sponsored by WG Security Products, Inc.
Pope's Visit Will Impact Stores
For better or worse, traffic at the stores around Manhattan will be impacted by Pope Francis' visit Thursday through Saturday in New York. But the occasion is likely to keep shoppers clear of stores. Throughout Midtown, police sirens flashed and blared Thursday afternoon. Along Madison Avenue, New York Police Department officers encouraged pedestrians and drivers to keep moving. A/X Armani Exchange's Fifth Avenue store had seen a scant number of shoppers Thursday afternoon, which was not surprising given the fact it took employees about 30 minutes to clear the neighborhood's security checks and navigate the pope-related detours. Needless to say, shoppers were facing similar deterrents. Saks Fifth Avenue could also be among the retailers most affected. Whether traffic swells or shrivels inside the stores, so goes sales volumes. Historically, retailers complain when barricades are put up along Fifth Avenue to control crowds, for parades, visiting dignitaries or other special events, and for such occasions, luxury shoppers tend to stay clear of the stores. Security and crowd control measures generally impede shopping, even as crowds thicken on the streets. Macy's planned to maintain normal business hours in its Philadelphia Center City store and at its Herald Square flagship in Manhattan. The pope will say mass for 20,000 at Madison Square Garden Friday night, two blocks away from Macy's. The Macy's Philadelphia store will have performances on the famous Wanamaker Organ at noon and 2 p.m. on Saturday and Sunday, while store hours will be abbreviated from Friday through Sunday. wwd.com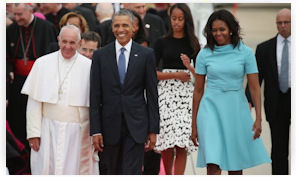 Study: Just 27% of U.S. retailers will be EMV compliant by Oct. 1st deadline
Just days before the deadline, few merchants are ready. A handful of national retailers - most prominently, Walmart and Target - have invested in E.M.V.-ready terminals and spoken publicly about the switch, but many others have stayed silent. Around 27 percent of American merchants will be ready to process E.M.V. cards next month, according to a survey conducted this month by the Strawhecker Group, a consulting firm for the payments industry. For small sellers, the readiness rate is even lower. Banks and industry groups estimate that one in five will have their new systems running by Oct. 1. Both systems will continue to be available during a lengthy transition period. The upgrade is not inexpensive. The hardware that merchants need to accept E.M.V. cards generally costs $100 to $600 a terminal, and software upgrades and other necessary add-ons can easily raise the price for even a small shop to four or five figures. In addition, employees and customers have to be trained to use the unfamiliar, and slower, technology. Tom England, the co-owner of Dancing Bear, a toy store in Frederick, Md., that added the new technology a few months ago, estimates that reading a chip card takes five to 10 seconds longer than reading the familiar magnetic strip. nytimes.com

Three EMV Issues That Remain Unresolved
As of Oct. 1, retailers who do not comply with the Europay, Mastercard, Visa (EMV) security standard that relies on embedded chips in payment cards face a shift in card fraud liability. Many EMV issues have not yet been resolved. Here are three big ones:

Swipe left out - Retailers have been warned repeatedly that if they do not implement EMV-compliant POS terminals, they will bear liability for any fraud resulting from an EMV card transaction. But there is a second concern about non-compliance that has gotten little attention. Will retailers who fail to upgrade their POS systems eventually become unable to process credit and debit card transactions altogether? The first generation of EMV-compliant payment cards is mostly being issued with data also available for acceptance by traditional card swipe terminals. At some point in the maybe not-too-distant future, this will no longer be the case. Retailers who don't comply with EMV would presumably lose the ability to accept card-based payments.

Everybody's online - EMV-compliant payment cards are much safer in the store. But they don't do anything to deter online fraud. That is why studies show in other developed nations that have already switched to the EMV standard, online fraud rates as much as doubled in the following years. As common as e-commerce fraud already is, it would be much more common if in-store fraud weren't so darned simple to pull off. That scenario is about to happen. The dramatic increase in online retail fraud may not happen overnight, but assuredly will happen. Regardless of whether they plan to comply with EMV, any retailer with online operations (including pure-plays) needs to start beefing up online security now, if they haven't already.

Sign up for security - Everyone agrees that storing consumer financial data in an embedded chip is much safer than storing it on a magnetic stripe. There is much less agreement on whether having consumers authenticate their identity with a unique PIN number is safer than doing so with a signature. Most retailers back the use of PIN authentication. So far, most EMV-compliant cards in the U.S. are being issued with signature verification, meaning at least for now chip and signature is the de facto standard here. Will there be a rash of payment fraud involving stolen and lost chip-based cards? chainstoreage.com

Left Behind EMV Cards Could Become a Problem for U.S. Consumers
Here's a prediction you need to heed: a large number of you will soon leave your credit cards behind at a retail store after making a purchase. Why? Because the biggest change in the way Americans spend money in decades is about to occur, and there will be hiccups. And because that's what happened when other parts of the world transitioned to chip-enabled credit cards, according to consultancy Boston Retail Partners. It's a good thing, mostly, switching from old magnetic strip credit cards to new chip-enabled cards. But the way consumers use credit cards will change, slightly, and there will be unintended consequences. Like cashiers running after customers as they walk out of the store without their cards. An Easy Way to Lose Your Card: The "then wait" part is going to trip up a lot of folks. We're not used to waiting. During those few moments, consumers are going to look up at the cash register to check the total; they are going to reach for their bags; they are going to glance at their smartphones; they are going to tell their children for the 14th time that no, they can't have a candy bar. Then, they are going to turn on their heel and walk away, card still in the reader. Think I'm crazy? ATMs actually had to be reprogrammed because so many consumers were leaving their cards in the things and walking away after grabbing their cash (some machines won't cough up cash now until the card is withdrawn). Left-behind smart cards are going to happen. And we're going to have to rely on the good graces of cashiers, or the person behind us in line, to get our cards back. credit.com

Ex-Rite Aid Loss Prevention Manager Says Calif. Jury Shorted Him On Damages
Counsel for a former Rite Aid worker awarded $113,000 by a jury for wrongful termination on Thursday urged a California appeals court to order a new trial on damages, arguing the man's public service of pulling expired medications off shelves plus his post-firing depression must be worth millions more. A California jury awarded former Rite Aid Corp. loss prevention manager Jeffrey Alan Storm Jr. $113,000 in economic damages for his claim that he was wrongfully terminated in retaliation for internal reporting of an illegal practice of leaving outdated food and medicines on store shelves - far less than the $9.7 million his counsel urged the jury to award, according to appellate briefs. Storm brought the lawsuit in August 2009, after he was fired for allegedly sending harassing text messages to another employee, which included sexually graphic cartoon images. The suit alleged the employee only brought the text messages, which had been sent a year earlier, to the company's attention in retaliation for Storm's investigation into time card fraud and the sale of outdated food and over-the-counter medicines at the convenience store she managed, and that both Storm and his supervisor had said as much to the company. Storm alleged Rite Aid's reasons for axing him were pretextual and that the termination was meant to end the investigations into misconduct at the store. law360.com

Haggen wants to close 100 additional stores, abandon Southwest
Struggling grocer Haggen on Thursday asked a bankruptcy court for permission to close 100 stores, the bulk of its ill-starred bid for a West Coast empire, after failing to find any interested buyers. The plan represents a complete and rapid pullback from southern California, Arizona and Nevada, where it expanded this year after buying 146 grocery stores from Albertsons and Safeway in the wake of their merger. The targeted closures will result in thousands of lost jobs, including more than 5,000 in the Southwest, and will leave Haggen with just an enlarged version of its historic Pacific Northwest turf. seattletimes.com

'Sad day' for Cabela's: Cabela's lays off nearly 70 corporate employees
Nearly 70 employees in Cabela's corporate operations were laid off Wednesday. "The majority of the people were in Sidney, but there were people affected in Denver and Lincoln," said Doug Means, executive vice president and chief supply chain and IT director. Means said the job reductions were felt throughout various departments in Cabela's corporate operations. sun-telegraph.com

Fargo, ND: 70 Truck Convoy begins at SuperValu Distribution Center - Law Enforcement and Truckers supporting Special Olympics
The international fundraising and awareness event is a partnership between law enforcement and truckers to raise funds for Special Olympics so they can continue to train in year-round sports activities. The North Dakota truck convoy is part of an international event that unites more than 2,000 truckers in 16 states and six Canadian provinces. inforum.com

Walmart, Starbucks & Nike join global initiative for renewable energy
Nine large U.S. companies on Wednesday committed themselves to achieving a major sustainability goal - and three of them are retailers. Walmart, Starbucks and Nike are among the firms joining RE100, a global initiative led by The Climate Group to engage, support and showcase influential businesses committed to 100% renewable electricity. Other firms joining the campaign include Goldman Sachs, Johnson & Johnson, Procter & Gamble, Salesforce, Steelcase, Voya Financial. The Climate Group is a global non-profit dedicated to the goal of a low-carbon future. chainstoreage.com

Cost of sales eats away Pier 1's profit in second quarter to $3.17M
The troubled Fort Worth home furnishings retailer logged sales of $429.96 million in Q2, up from $418.62 million last year but short of analyst expectations of $435.6 million. More than 65 percent of second quarter revenue was eaten up by cost of sales, and as a result, net income was just 0.7 percent of total revenue, totaling $3.17 million. That's about a third of the same quarter of 2015's net income of $9.16 million. President and CEO Alex W. Smith, said in the company's earnings release. "During the period, our margins were impacted by increased promotional and clearance activity, as well as inventory related issues within our distribution center network. bizjournals.com

Director of Asset Protection position at 99 Cents Only Stores posted online - based in Los Angeles area
At 99 Cents Only Stores, LLC, we are recruiting talented individuals for the position of Director, Asset Protection. As a Director Asset Protection, you will manage all aspects of the company's asset protection, safety and compliance. You will direct, and support field management in the design, development, monitoring and implementation of activities related to the protection of company assets. 99 Cents Only Stores is a unique extreme value retailer of primarily name brand consumables and general merchandise. 99 Cents Only Stores, LLC operates nearly 400 stores in California, Texas, Arizona, and Nevada, and employs over 16,000 individuals proudly serving their communities. Yesterday, the company announced their new Vice President of Asset Protection - Larry Carroll. 99only.silkroad.com

Albertsons to Raise Up to $1.84 Billion in IPO

Portland-based New Seasons Market chain to raise starting wages to $12 per hour

The 20 best paying hourly jobs in retail

Spirit Halloween pop-up chain brings stores back to life

iPhone 6S hits retail amid online shortages and profiteering

China's 'fake' Apple stores thrive ahead of new iPhone launch

Quarterly Same Store Sales Results
Pier 1 Imports Q2 comp's up 2.5% with total sales up 2.7%
Finish Line Q2 comp's up 1.5% with net sales up 3.5%
Bed Bath & Beyond Q2 comp's up 0.7% with net sales up 1.7%
All the News - One Place - One Source - One Time
The D&D Daily respects your time & doesn't filter retail's reality
Report Your News!
(content subject to approval)




Follow the Data: Dissecting Data Breaches and Debunking the Myths
With organizations across all industries experiencing cyberattacks, Trend Micro Incorporated, a global leader in security software and solutions, this week released a ground-breaking report, "Follow the Data: Dissecting Data Breaches and Debunking Myths." The report analyzes each element within a data breach including attack methods, motivations and how stolen data is used, providing key insights for businesses to understand the nature and likelihood of breaches in their industry. Numaan Huq of the Trend Micro Forward-Looking Threat Research team analyzed a decade's worth of data breach information to gain insight into the odds at play when a company suffers a breach. His probability studies will allow companies to assess their current risk levels in order to come up with better strategies to defend their networks. They also help us prove if what we know about data breaches have merit or are just mere myths.

Myth #1: Hacking and malware are the leading causes of data breaches.
Although the news has been rife with stories of how certain malware or hacking groups were responsible for breaches, the truth is, most of them were actually caused by device loss. Overall, it accounts for 41% of all breaches compared to the 25% caused by hacking and malware. Companies may often overlook the kind of sensitive information stored on their employees' laptops, mobile devices, and even thumb drives. If any of these devices get lost, stolen, and are left unprotected, they become an easy way to steal data.

Myth #2: Attackers go for personally identifiable information (PII) to reap the most data.
This is both true and false. Although PII is the most popular stolen record type, it doesn't guarantee an attacker more access to his target information. If attackers want to gain access to the proverbial keys to the kingdom, they would go for credentials, more specifically, the credentials of a network administrator.

Myth #3: Using hacking or malware is the best way to steal all types of data.
Looking at the probability, this one is actually true, only because these were the most popular methods attackers used this past decade. Hacking into a network - whether using brute force, social engineering, or malware - has the highest chance of returns. The second most preferred method is through insiders. These can be disgruntled employees who leak the data on their own volition.

Myth #4: The retail industry is the most affected by data breaches.
Although retailers have suffered many losses because of data breaches, the most affected industry was actually the healthcare sector, accounting for more than a fourth of all breaches (26.9%) this past decade. The second was the education sector (16.8%) followed by government agencies (15.9%). Retailers only come in fourth place with 12.5%. Although its share is not as big as the healthcare industry's, the effects of a breach for a high-profile retail giant can still be damaging in terms of reputation and revenue.

Myth #5: PII is the most in-demand underground commodity in terms of breached information.
There's actually a big surplus of PII currently available in the cybercriminal underground. This has caused its price to drop significantly, from US$4 last year to US$1 this year. The same goes for credit card numbers which are now sold in bulk, regardless of card brand. trendmicro.com

Mobile payment systems will drive up the value of security expertise
By the end of 2015, chip and pin cards should be the norm in the United States. Add to this the continued rise of Apple Pay and Android Pay, and mobile payment systems could easily drive up the need for businesses to further tighten network security. It's not like we needed yet another reason to clamp down. But now that more and more companies will be accepting mobile payments, they will be on the lookout for security all-stars. If you're on the fence as to what you should focus on in the remainder of the year, this might be your ticket. techrepublic.com

Almost 30% of retailers use facial recognition technology to track consumers in store
Around 30% of retailers use facial recognition technology to track customers in-store, according to research by software firm CSC. The study found 74% of shops are using technology to track customers when they are in the store, with a quarter of consumers believing it contributes to a positive shopping experience. However, some argue that the younger generation are more accepting of such technologies because they are not fully aware of how their information is being used or the security implications associated with this. In addition, retailers admitted to using an increasing number of big data techniques, with 31% of retailers using technology to collect customer behavioural data to use for analytics. computerweekly.com

New malware program infects ATMs, dispenses cash on command

Google's 3 Tips for Sabotaging the Cybercrime Economy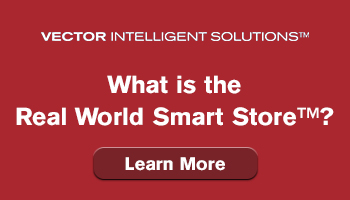 Vendor Spotlight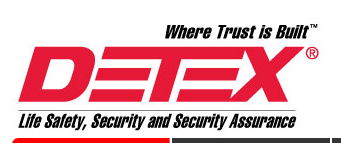 Detex offers the broadest line of life safety and security door hardware designed to meet the durability and performance requirements of the retail industry - without compromise. We offer solutions for every life safety and security door, with more options for specific applications. Whether your business is a group of big box stores or a single fashion outlet, life safety and security door hardware is a necessity. Not just for back doors, Detex door hardware is engineered precisely for certain retail situations, but also provides choices for a wide range of functions and costs. Our retail customers are often surprised to learn that we can supply most of their hardware needs.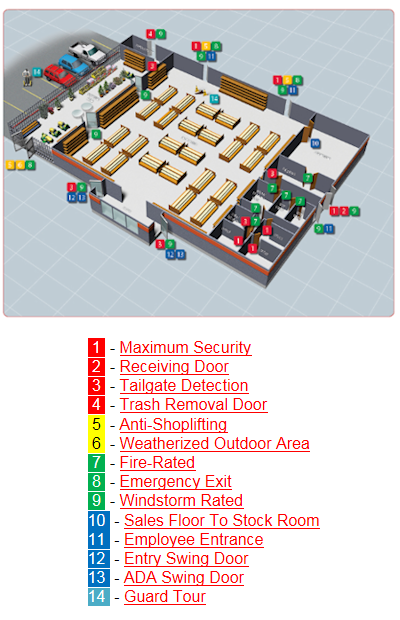 Learn more at www.detex.com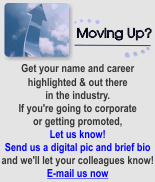 Building Effective Public-Private Sector Partnerships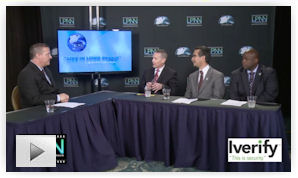 With ORC losses estimated at $30+ billion per year, retailers and law enforcement agencies have been increasingly working together through public-private partnerships to collaborate, share intelligence and enhance investigative results. In this LPNN interview moderated by Joe LaRocca, RetaiLPartners, hear from three distinguished law enforcement partners who are involved in these efforts: Eric Ives, Unit Chief, International Organized Crime Task Forces, FBI; and Cpt. John Romero and Det. Joe Hopkins of the LAPD Commercial Crimes Division. Learn how the LAPD is addressing cybercrime, how LAAORCA has helped retailers solve major cases, and how to best engage law enforcement at the local, state and federal levels.
---
'Live in Long Beach' Sendoff

LPNN Quick Take #17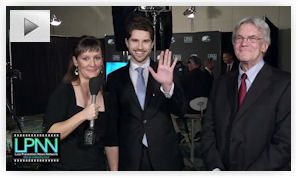 Amber Bradley, Calibration, LLC and Gus Downing and Mike Crissman of the D&D Daily, sign off from "Live in Long Beach" at NRF Protect 2015. Thanks to all the sponsors who helped make the event possible and all the LP leaders who participated in interviews throughout the day. We hope these sessions have helped add value to you and your career (click here to watch any episodes you missed).

Thanks for watching and we'll see you at our next live LPNN broadcast in NYC in January 2016!
Solution Providers, have a video or commercial you want to publish? Contact us.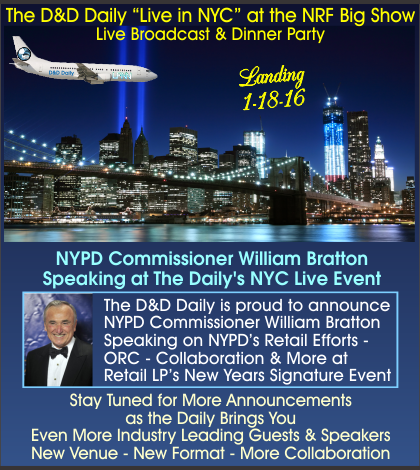 Canadian Push
Sponsored by Vector Security
Report: 'Perfect Storm' Brewing for Canadian Retail - 15-20% of retailers predicted to go out of business in next 20 years
Canadian retailers face tough times in the years ahead - and so might those heading north of the border for the first time, according to a new study. In his 2015 Canadian Apparel Yearbook, Trendex North America president Randy Harris forecasts that 15 percent to 20 percent of Canadian retailers, most from Quebec, will go out of business in the next 20 years. "The clouds are there. In fact, I would say there is a perfect storm brewing," Harris said.

According to the data compiled, the continued growth of foreign retailers in Canada, coupled with the surge of off-price retailing in the country, is expected to impact every level of the country's apparel industry, as Harris projects. In addition, as upscale players like Nordstrom and Saks Fifth Avenue stake their ground in Canada and introduce consumers to off-price concepts like Nordstrom Rack and Saks Off 5th, Winners, Marshalls, Hudson's Bay Co. and others will feel the pinch because of the product and prices these U.S. retailers will offer. Harris predicts "a massive explosion" coming in off-price retail in Canada, which is an area of the fashion industry that is underdeveloped.

Moreover, as foreign luxury retailers saturate the Canadian market, this overexpansion will test high-end businesses like Holt Renfrew, Harry Rosen and others, as well as new entries like Nordstrom, Harris forecasts. "When Nordstrom decided to launch in Canada five years ago they made the right decision based on the facts they had at the time. However, this model is no longer valid," said Harris. "Five years ago we didn't know Saks would be coming to Canada or have any clue that there would be this boom of luxury retailers coming into the country," he added. "But there just aren't enough people here to support this overexpansion. Therein lies the problem." wwd.com

Canadian retailers poised to raise prices amid slumping loonie
Retailers are expected to hike prices in the coming months as they feel the pinch of a weak Canadian dollar and higher costs for imported goods. theglobeandmail.com

Merchants warn about debit card scam hitting businesses in Montreal - $5,000 gone in 20 seconds
Merchants taken in by a debit card scam that has affected at least six Montreal businesses are sounding the alarm, warning others to be on the lookout. Depanneur manager Hossain Shirani said it took 20 seconds for his store to lose $5,000 in the scam. Caught on surveillance camera, a young man is seen beginning a debit card transaction. His alleged accomplices distract the cashier, then the main terminal is grabbed. With the push of a few buttons, Shirani said the $5,000 was refunded to the card. He said two of his depanneurs were targeted last week. "Basically we lost $10,000 in two days," said Shirani, adding that the money won't be easy to recover. His debit card provider Elavon said there's little they can do. "No, (they said) it's not our responsibility, it's yours. And that's it, you go after them and call the police and you make a report," he said. The alleged thieves have been busy. Last weekend, the same group was caught on surveillance camera at another depanneur, running the same scam. Elavon was also the debit service provider. In a statement the company said: We are aware of this recent debit card scam and are working closely with local authorities to stop these incidents from recurring. ctvnews.ca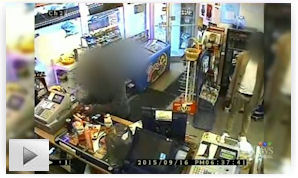 West Coast retail leaders set to meet in Vancouver on Oct. 7th for Retail Council of Canada's Retail West 2015 conference
The movers and shakers of western Canada's retail industry will meet in Vancouver on October 7 for Retail West 2015, a day-long conference hosted by Retail Council of Canada (RCC) and presented by Interac Association. The annual event brings together more than 300 retailers of all sizes and categories, from independent merchants to Canada's largest chains, as well as industry vendors and suppliers. Retail West, to be held at the Pan Pacific Hotel Vancouver, is open to RCC members and non-members. Media are invited to attend the conference. For registration information, click here.

Canadian retailers slow to adapt beacon tech despite shopper awareness
Consumer awareness of location-based technology on smartphones is high, but few retailers are taking advantage of its potential benefits, finds a study titled The Mobile-Driven Shopper, conducted by the Canadian Marketing Association and Air Miles operator LoyaltyOne. The study found 86% of Canadian consumers (and 91% of millennials and gen x-ers) are aware of beacon technology and 56% have used it to help them make more informed purchasing decisions. canadiangrocer.com

Mac's convenience stores to be rebranded as Circle K

Windsor's Sears store set to close

Why Rexall could be the next big Canadian retailer up for sale

Report: Canada's retail sales rose for a third month

Retail Fast Facts: September 2015
● Total monthly retail sales changed by 2.4 per cent over the comparable month last year.
● Total sales excluding food, automotive and gasoline changed by 4.1 per cent over the comparable month last year. Read more.

Toronto, CN: Police release video of violent convenience store robbery; elderly man injured
Toronto police are searching for two suspects after an elderly man was badly beaten during a violent convenience store robbery last Tuesday. Authorities released footage of the incident today that left a 73-year-old man in hospital. Police say they made the video public in hopes of getting assistance identifying the two suspects. The attack happened at the Super Queen's Market near the intersection of Queen Street West and Bathurst Street. Last Tuesday at approximately 4 a.m., two men entered the store and began repeatedly punching the shopkeeper in the head and stomach. cbc.ca

Regina, Sask, CN: Regina Police probe debit card 'skimming' linked to New York
Police in Regina are investigating after a number of complaints arose about debit card 'skimming' linked to New York City. Police said Wednesday that between March and April debit card numbers were "compromised at different Regina businesses, likely by using card skimming equipment." They said that the link to New York City was noticed on Sept. 20 when information "fraudulently-obtained last spring" was used at ATM machines located in New York City. They said they have received reports of 50 such transactions, but believe the number of victims may be higher. cbc.ca

Cambridge, ON, CN: Suspect sought in Pharmasave robbery
A pharmacy in Cambridge was robbed of prescription drugs, police say. The robbery at the Pharmasave on King Street East was reported around 3:30 p.m. Monday. According to Waterloo Regional Police, a man entered the pharmacy and demanded drugs, then left the area on a bicycle. ctvnews.ca
Saskatoon, CN: Teen arrested after Saskatoon drug store robbed
A teen is facing a number of charges after allegedly robbing a Saskatoon drug store. The robbery happened Friday morning at the store located in the 200-block of Acadia Drive. According to the police report, the teen entered the store, pointed both a rifle and handgun at employees and demanded cash. He then took off in a vehicle. Officers were able to identify the suspect and determine the vehicle had been reported stolen. He was found at a nearby residence where police seized several imitation guns. globalnews.ca

Surrey, BC, CN: RCMP warn public to be vigilant as 32 suspects arrested in three months for robberies
SINCE July 1, 32 suspects have been arrested and are facing up to 72 charges, with additional charges pending, in connection to multiple robberies in Surrey. The majority of these individuals have also either been charged or are suspects in additional robberies across the region. Surrey RCMP's Robbery Unit continues to make arrests of prolific offenders responsible for robberies across the city and police are reminding the public to be vigilant when it comes to their personal safety. voiceonline.com

St Catharine's. ON: Distraction team hits People's Jewelers
On 9/23/2015, sometime between 5:20 PM and 6:45 PM, two subjects, committed a distraction theft at a People's store. The subjects entered the store and asked to see engagement rings. An associate assisted the couple and showed them a 1CT from the Canadian diamond section. The female handed the ring back to the associate. Sometime after the associate removed the three stone, blue diamond center ring, the male subject had taken it. The loss was later discovered after the couple left.

Stephenville, NF, CN: Man turns himself in to Police, charged with $3,000 thefts from Canadian Tire, Walmart and Dominion Market
Chad Pitcher, the 28-year-old Stephenville man who turned himself in to police this week has been sentenced to four months in jail and one year probation. Pitcher has previously been charged with shoplifting after he and 21-year-old Cassandra Young were caught on Aug. 19 with more than $3,000 in stolen merchandise. thewesternstar.com

Pickering, ON, CN: Jewelry store Grab & Run at a Pickering Town Center jewelry store
On Wednesday, September 16th 2015 at approximately 5:31pm a male subject entered a retail jewelry store located in Pickering Town Centre, Pickering, Ontario. The subject asked to see a heavy gold men's chain. The subject ran from the store with it. He had not paid for it. jewellrycrimecanada.ca

Lindsay, ON, CN: Two females distract jewelry store clerk, gold chain stolen
On Friday, September 4th 2015 at approximately 3:00pm, two female subjects entered a retail jewelry store located in Lindsay Square Mall, Lindsay, Ontario. The subjects asked to look at gold chains. One of the subjects managed to distract the sales person, while the other subject took gold chains from a display case. They left the store without paying for them. jewellerycrimecanada.ca

e-commerce

Sponsored by The Zellman Group
Are Frictionless Payments An On Ramp To Fraud?
It's not exactly breaking news that payments fraud is a hot topic, especially in the run up to the Oct. 1 liability shift. And, just last week, the True Cost of Fraud 2015 Study from LexisNexis found total retail fraud accounted for 1.32 percent of total retail revenue, marking a 94 percent increase from last year.

But this interview explains there are two reasons why fraud, and in particular fraud online and via mobile devices, may be spiking: Past breaches give cybercriminals new tools to use online, and more importantly, initiatives to enable "frictionless" transacting are being prioritized at the expense of a focus on fraud detection and prevention.

"Everyone is really bent on trying to have a real frictionless, simple checkout experience online and using the mobile device. Well, the less data that a consumer enters at checkout, the better the customer experience but the harder to track fraud. There's simply less data to go on to authorize the customer, " Dangelmaier explained.

Dangelmaier pointed to the fact that it may be a case of what merchants don't know they don't know; many just aren't asking the right questions when initially establishing their payment gateway relationships. Product and marketing execs place a high value on having a frictionless checkout first and only begin to address fraud-related issues after they recognize they have a problem. And since many online fraud systems are not upgraded to catch the latest tricks and traps used by fraudsters, the problem is only compounded.

At the same time, going to the other extreme - tightening up fraud protection all the way around - can also backfire but for different reasons. False declines increase the odds that legitimate customers could get rejected, leading to a lot of frustrated customers. This same LexisNexis study found that nearly 25 percent of all transactions are false positives, and many of those who are declined are lost forever to that merchant. pymnts.com

iOS 9 ad blockers could ruin your online shopping experience
One of the big innovations of iOS 9 was the ability for Safari users to download and take advantage of content blockers. According to a new report, however, ads may not be the only content that is blocked by apps like Crystal. Online retailers such as Walmart, Sears and Lululemon are also seeing their e-commerce sites negatively affected by adblockers - with some crucial features failing to work as before. "This upcoming holiday season, the vast majority of e-commerce dollars will come through mobile devices," said Chris Mason, CEO of Branding Brand, a company that powers various mobile commerce sites and apps. "But content-blockers are going to cause a lot of problems. First, the experience for customers will be lessened. Lots of sites will be missing content, have broken links or customers won't be able to add certain items to their shopping carts. They'll probably just think the site is broken, but it's really their content blocker. Second, retailers will be data-blind, or at least data-dark. It will really impact their ability to make quick judgments." cultofmac.com

AutoZone grows online sales by 5.6% in 2015

Cyber insurance rejects claim after BitPay lost $1.8 million in phishing attack

"Fraud is not a person - it is a dynamic grouping of statistics that deviate from the norm."
Stuart B. Levine, CFI, CFCI
CEO, The Zellman Group & Zelligent


ORC News
Sponsored by NEDAP
Albuquerque, NM: Woman Pleads Guilty to Prescription Drug Trafficking and Theft, tied to Armed Robbery of Walgreens in January
Josephine Duran pleaded guilty this morning in federal court to prescription drug trafficking and theft of medical products charges arising out of the armed robbery of an Albuquerque-area Walgreens on January 30, 2015. Under the terms of her plea agreement, Duran will be sentenced to a prison term within the range of 48 to 100 months. Duran was one of 6 defendants charged in 4 indictments that were announced by federal and local officials on April 29, 2015. Duran and Gallardo were charged with violating the Hobbs Act by interfering with interstate commerce by robbery and violence; brandishing a firearm and several other felony charges. 7thspace.com

Frankfort, KY: Suspect's lawyer requests info on tipster in alleged bourbon theft ring
Lawyers for the alleged leader in a bourbon theft ring, want to know the identity of the person who tipped off investigators. The State Journal reports Gilbert Curtsinger's lawyer filed a motion requesting the information. Curtsinger did receive the content of the text message, but his lawyer says the request wasn't honored because it didn't include the tipster's phone number, name or address. The bourbon was stolen from two distilleries. It has been called the largest bourbon heist in Kentucky history. wkyt.com

Portland, OR: Thieves steal $11,000 worth of drones from hobby store
From battery powered planes to RC cars, they've got it all at Remote Control Hobbies. Their 16 surveillance cameras were rolling as someone smashed out the window, snatched up 8-9 of their Yuneec Typhoon Q500 drones, with a sticker price of $1,300. It took the bad guys less than three minutes to steal more than $11,000 worth of drones. katu.com
Valdosta, GA: Twelve charged in connection to crimes Inside State Prisons in Buford, Valdosta
Twelve individuals, including two former Georgia Department of Corrections employees, have been charged in connection to wire fraud, drug trafficking, identify theft and extortion charges, all committed inside the prison system. The crimes were allegedly mostly committed inside Valdosta State Prison in Valdosta and Phillips State Prison in Buford, the Department of Justice said. Those being charged include a former GDOC employee from each prison, four current Georgia state inmates, three recently paroled inmates and three others. According to the Department of Justice, the charged GDOC employees allegedly helped smuggle methamphetamine, prescription pain medication, marijuana, liquor, tobacco, cellphones and take-out food into the prisons. In a recorded telephone call, an inmate talked about posting on Facebook and buying shoes on the Internet while in the "hole." gwinnettdailypost.com

Houston, TX: Sophisticated theft ring targeting Buc-ee's gas stations; $18,000 in theft and fraud
Detectives said the group first steals credit card numbers, and then, with cloned cards, the group shops. In one month, they have visited 14 Buc-ee's stores from Temple to Freeport. They're buying cigarettes by the carton. So far, they've stolen nearly $18,000 dollars' worth. Nine different police agencies need help stopping the ring. khou.com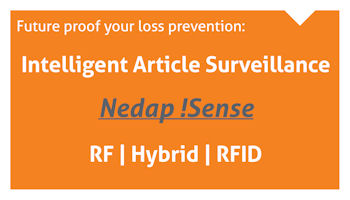 Do you have an ORC case to share?
Share your ORC news and help the industry grow

Retail Crime News

Sponsored by Security Resources
Lexington, KY: Man injured in shooting at shopping mall
A man had non-life threatening injuries after being shot Thursday in a fight at a Lexington shopping mall. Lt. Tommy Perkins said officers were called about 6:00 p.m. to the shopping mall at 580 Eureka Springs Road, after gunshots were heard. Perkins said gunshots erupted after a verbal disagreement between a woman and a man. A second fight quickly began between two groups of people. One group started shooting at the other group, he said. The shooting was still under investigation. kentucky.com

Oskaloosa, IA: Three Individuals Face Charges After High Speed Chase
Three individuals are facing charges from Mahaska County Deputies and the Oskaloosa Police Department after authorities claim two males stole merchandise from the Oskaloosa Wal-Mart and then lead them on a 20 mile chase. "I activated my red/blue emergency lights and used 3 siren modes for a chase that lasted about 20 miles. During the chase the vehicle/driver reached speeds of 86 mph." During the chase, Marion and Monroe County deputies deployed stop sticks east of Knoxville to slow the vehicle, with the chase concluding in Lovilia, Iowa along Highway 5. oskynews.org

Wilmington, NC: Police investigating armed robbery at Target
Wilmington Police are looking for a man in connection with an armed robbery at Target. Police said they got the call around 7:24 a.m. They said a vendor was robbed at gunpoint in back of store. The robber took the victims phone and wallet before leaving the area on foot. wwaytv3.com
Cedar Falls, IA: Von Maur hit with a $5,500 grab and run
Police are asking for help in identifying three suspects in a theft from a department store earlier this month. According to a release from the Cedar Falls Police Department, three people entered the Von Maur store on September 15 and stole $5,500 worth of clothing and merchandise. Surveillance video released by police shows three people walking into the store at 8:07 p.m. and running out of the store about 25 seconds later. kcrg.com

Salt Lake City, UT: Love's c-store clerk attacked during vending machine robbery
Police say a store clerk was attacked with a crowbar when he tried to stop a man from breaking into a vending machine. Salt Lake Police Lt. Dave Cracroft says when the clerk tried to intervene the man attacked him with a crowbar. The clerk caught the crowbar and took it away. The suspect then fled. The clerk was not seriously injured. Cracroft says the suspect may be the same man who has stolen more than $33,000 from vending machines in Utah, Idaho, Wyoming and Nevada. ksl.com

La Quinta, CA: Walmart employee, 84, attacked by 13-year-old shoplifter
An 84-year-old Wal-mart employee was injured Thursday, Sept. 24, in La Quinta by a child who was attempting to steal two bicycles from the store, Riverside County Sheriff's Department officials said. When the victim tried to stop the 13-year-old from stealing the bicycles, he was physically attacked, the suspect got away with one of the bicycles. The suspect was later arrested and bicycle was recovered. pe.com

Silver Springs Twp, FL: Florida man flees police, tased in Sam's Club
A Florida man is facing 25 counts of felony access device fraud following Wednesday morning's incident in which police said the man attempted to steal $1,042.21 in stolen items from the Sam's Club store. Cesar Santos Delgado, 29, of Miami, Florida, is behind bars Thursday and faces 25 counts of felony access device fraud, felony retail theft and misdemeanor resisting arrest. Police said Rick Friend, a loss-prevention officer at Sam's Club, reported that Delgado was swiping multiple credit cards at the self-checkout aisle to purchase additional pre-loaded credit cards and additional merchandise. cumberlink.com

Harrisburg, PA: New York woman indicted for $18,000 credit card fraud at Lowes and Best Buy
Zeni Ortiz-Reyes was charged Wednesday with making purchases with an authorized access device card. The release said Ortiz-Reyes made purchases at the Best Buy store in Mechanicsburg and at a Lowes store in West Hazelton in 2014, using credit cards she applied for in someone's name without that person's knowledge or permission. The gift cards and merchandise she bought totaled $18,000, the release stated. The investigation was conducted by the United States Secret Service, Hampden Township Police, Silver Spring Township Police and the security personnel for the retail stores. cumberlink.com

Mt Juliet, TN: Police Search For Credit Card Fraud Suspects, hit Lowe's for $2,000
Investigators have asked for the public's help in identifying credit card fraud suspects from a Lowe's Store. Police in Mt. Juliet said two women used cloned cards to buy more than $2,000 worth of merchandise over four different transactions. They said it happened on September 14, and at the time of the fraudulent transactions, the original owner still had their cards. newschannel5.com
Tampa Bay: Oldsmar Flea Market bans designer goods
Earlier this year, the flea market sent out a notice to all of its vendors with a new policy: All designer purses, wallets and luggage are banned. In total, 100 designers from Chanel to Vera Bradley are listed. If a vendor is caught violating the rule, they face eviction from the market. The Pinellas County Sheriff's Office hasn't received any complaints about the flea market and counterfeit goods, according to sheriff's spokesman Cpl. Spencer Gross. tampabay.com

Police and FBI seeking connections to Smash and Grab Robberies in the Midwest
Mark Neapolitan, Signet Senior Director of Loss Prevention- North America and Mahala Davidson, CCIP, Loss Prevention Analyst have done an outstanding job putting together information and photos of at least 8 recent Smash and Grabs at Jared /Signet Jewelers in the Midwest. Click here to view the powerpoint.
Johnson City, TN: AutoZone Store Manager arrest for theft of $3,600

Kay Jewelers in the Dixie Manor Shopping Center, Louisville, KY was the victim of a Burglary at 2am Thursday; Merchandise stolen was valued at $7,700

Helzberg Jewelers in the Cumberland Mall, Atlanta, GA reported a Grab & Run on Wednseday afternoon, merchandise was valued at $7,499


Robberies and Burglaries
● Casey's General - Fargo, ND - Armed Robbery
● CVS - Indianapolis, IN - Robbery
● Family Dollar - Gainesville, FL - Armed Robbery
● Holiday - Fargo, ND - Robbery
● Jernegan's Health Mart - New London, WI - Armed Robbery
● Major Discount - Nashville, TN - Armed Robbery
● Smoke Palace - Lexington, KY - Robbery / 4th time
● T-Mobile - Yonkers, NY - Burglary
● T-Mobile - Paramus, NJ - Burglary
● Walgreens - Lawrence, IN - Robbery/ 2nd time this week
● Yong's Market - Portland, OR - Robbery/ Assault
● 7-Eleven - Lubbock, Armed Robbery / Armor Vehicle
● 7-Eleven - Virginia Beach, VA - Armed Robbery


Featured Job Listings
Sponsored by NuTech National
Feature Your Job Here For 30 Days -
70% Aren't On the Boards
VP of Sales/Client Relations
More details coming soon
Confidential - Retained Search
Nationwide
Gus Downing
Reg Dir LP
Sears

Hoffman Estates, IL
Sears Holdings Corp
Dir LP
Pier 1 Imports
Fort Worth, TX
Pier 1 Imports
LP Dir
BevMo
Concord, CA
BevMo
Dir LP
Lane Bryant
Columbus, OH
Lane Bryant
Dir LP (Western Canada)
Walmart Canada
Calgary, CA
Walmart Canada
Dir LP
Cracker Barrel
Lebanon, TN
Cracker Barrel
Dir Safety AP Solutions
Walgreens
Deerfield, IL
Walgreens
Dir of AP, Global Ecommerce
Ralph Lauren
Greensboro, NC
Ralph Lauren
Dir AP
Saks Fifth Ave

New York, NY
Saks Fifth Ave


Territory LP Dir.
Burlington Stores
Los Angeles, CA
Burlington Stores
Dir. of Security
Estee Lauder
El Segundo, CA
Estee Lauder
Director of LP
Pacific Sunwear
Anaheim, CA
Pacific Sunwear
VP Supply Chain, LP & Safety
Ross Stores
Ft. Mill, SC
Ross Stores
Regional LP Mgr
Tillys
Bay Area, CA
Tillys
Regional LP Mgr
Tractor Supply Co.
Baltimore, MD
Tractor Supply Co.
Sales Representative
NuTech National
Maitland, FL
NuTech National

Limited Time Only - Post Your Multi-Unit LP jobs for FREE - Learn More Here
Daily Job Alerts


Appearing One Day Only
View our Internet Jobs Archives here
AP Sr Spec
Cabela's
League City, TX
Cabela's
Dept Mgr LP & Safety
Lowe's
Milford, OH
Lowe's
Dept Mgr LP & Safety
Lowe's
Farmingdale, NY
Lowe's
LP & Safety Spec
Lowe's
Danvers, MA
Lowe's
LP Manager Hrly
Kmart
Portland, TX
Sears Holdings Corp
LP Manager Hrly
Kmart
Tallmadge, OH
Sears Holdings Corp
LP Manager Hrly
Kmart
Mahopac, NY
Sears Holdings Corp
LP Manager Hrly
Sears
Prince Frederick, MD
Sears Holdings Corp
LP Manager Hrly
Sears
Ann Arbor, MI
Sears Holdings Corp
Area AP Mgr
All facilities
Fort Worth, TX
Wal-Mart
AP Mgr in Training
Walmart
Calera, AL
Wal-Mart
Retail District LP Mgr
Dick's Sporting Goods
Cincinnati, OH
Dick's Sporting Goods
LP Field Support Mgr
Barnes & Noble
New York, NY
Barnes & Noble
LP Mgr
Fiesta Mart
Houston, TX
Fiesta Mart


Home of the Industry's Original
On the Move

None to report.
Post Your New Job or Promotion!
See all the Industry Movement


Your Career
Sponsor this section of the Daily
Better Ways to Reward Employees - 6 Rules for Incentives! When thinking of ways to incentivize people, we often think of giving praise or raises, but a person's behavior should also be taken into account. How can you use intrinsic motivation so your team is rewarding themselves? Here are some tips to keep in mind. Don't just reward outcomes

4 Essentials for Earning the Commitment of Employees You Need to Keep Employers are facing more job hopping than ever before. The majority of millennials don't let job hopping stand in the way of pursuing their passions and it's causing leaders to figure out what they can to inspire commitment in their employees. Here are some tips to help. Help in their continued growth

Top 10 Reasons Why Teams Fail and What You Can Do to Stay Strong Being aware of what can cause a team to fail will help ensure that your team stays strong and can adapt to challenges quickly and effectively. Here are some common obstacles that can get in the way of forming a cohesive team and how you can get over them. Make sure they see the big picture

10 Ways to Crush Your Team's Motivation
When your employees are in their groove and working together, it's a great feeling, but it can all go downhill fast. There are certain things that managers do or say that can kill team motivation. Here are ten common motivation killers that you want to be sure you avoid. No making comparisons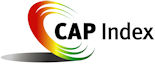 Tip of the Day
Sponsored by Vector Security
Preparing for an interview should be exhaustive. However, the day of the interview you should clear your head and not do any prep at all or look at any notes other than the well thought out prepared questions you've come up with. A clear mind performs better than one that's cluttered and trying to remember everything. And all the prep you've done should be well stored in your mind. Have faith in it and try to relax the day of the interview and work out if you can before it. The mind body connection is a powerful thing and your brain cannot operate at 100% if your body isn't there with it.

Just a Thought,
Gus





Upcoming Events
---
Recruiting?
Get your job e-mailed to everyone... everyday
Post on our Featured Jobs Board!
Reach your target audience in 2015 every day!
Request our 2015 Media Kit
update account / change e-mail
unsubscribe FEEDBACK
www.downing-downing.com

Advertise With The D&D Daily




36615 Vine Street, Suite 103
Willoughby, OH 44094
440.942.0671
copyright 2009-2019
all rights reserved globally