The D&D Daily Mobile Edition
September 26,

2014



The LP Industry's #1 News Source - Informing, Educating and Instilling a sense of community


News Brief
Sponsored by WG Security Products, Inc.

Mike Lamb was promoted to Vice President of Asset Protection & Safety for Walmart U.S. Mike was previously the Senior Director Operations Support, Asset Protection for the retailer before receiving this promotion. He was also VP of Asset Protection, Safety & Regulatory Compliance for The Home Depot and held other leadership roles at Home Depot including Senior Director Asset Protection U.S. Stores, Senior Director of Loss Prevention Eastern Division and Corporate Director of Loss Prevention. He was also the Loss Prevention Director for Federated Department Stores. Congratulations Mike!

Home Depot: First came the hackers, now come the lawyers Home Depot Inc. is now getting hammered by lawyers. Across the country, at least a dozen federal lawsuits have been filed claiming the nation's largest home improvement retailer needs to pay for its recent data breach. In federal court in Atlanta, six lawsuits related to the data breach have been filed as of Sept. 24, a review by Atlanta Business Chronicle found. Another half dozen have been filed in federal courts in Illinois, Louisiana, Florida, California and New York. The allegations in the cases are similar. Home Depot, says one lawsuit filed in U.S. District Court in Atlanta, "failed to take adequate and reasonable measures to protect its data systems from malware attacks, failed to take available steps to prevent and stop the Data Breach from ever happening." In another case also filed in Atlanta, Pennsylvania-based First Choice Federal Credit Union says the breach is forcing it to incur the cost of cancelling/reissuing numerous debit cards for its customers that were affected. It also says it's losing revenue as a result of decreased card usage. (Source bizjournals.com)

Delivery Fraud - fake-non-delivery prevalent in UK - Is it tied to the EMV shift? Will the U.S. see this after EMV roll-out? Retailers face a huge challenge in fighting delivery fraud, with fake non-delivery claims still prevalent in the UK, according to Aurora Fashion's security boss Mitch Haynes. An eCommerce-related retail crime having a significant impact on retailers' margins is that of delivery fraud, according to the group head of security at Aurora Fashions Mitch Haynes. Fraudsters' ability to set up multiple email accounts and choose a variety of delivery addresses means it is difficult for retailers and the authorities to get to grips with this particular retail crime, says Haynes, who believes it is a growing problem for the industry. Retailers' natural inclination is to provide good customer service, so claims of non-delivery are typically taken at face value, which often results in duplicate orders being sent out to the same person. This represents good service when the claim is authentic, but a blow to the bottom line when it is a case of fraud – and finding out the truth is not a straightforward task. Last year's British Retail Consortium (BRC) Retail Crime Survey indicated that total fraud incidents in the industry had risen 80% year on year, with the vast majority occurring online. Haynes cites delivery fraud as the one of the industry's biggest challenge when it comes to reducing crime and he is planning to discuss his thoughts in more detail during a panel debate at this year's BRC Retail Crime Conference, which will take place in London on Thursday 2 October. "Companies that are purely eCommerce would have better information on this, without a doubt. I think those who started as a high street retailer but now have quite a large multichannel operation, like us, have got to find a better way of dealing with this issue – and we will." Aurora Fashions is the parent company of several retail fashion brands. The company operates over 1250 stores in 38 countries under the Oasis, Warehouse, Karen Millen and Coast brands, based in Iceland. (Source essentialretail.com)

FBI Director Raises Concerns About Smartphone-Security Plans - Marketing smartphones that block law enforcement FBI Director James Comey on Thursday said he is concerned about moves by Apple and Google to market phones that can't be searched by law enforcement, saying agency officials have engaged in discussions with both companies. What concerns me about this is companies marketing something expressly to allow people to place themselves beyond the law," Mr. Comey said in a briefing with reporters. The Federal Bureau of Investigation director said he wants to understand the technology better, adding that "it may be time" for a national conversation about whether "we doing things that no longer make sense, that are no longer consistent with our commitment that we are a country of law where no one is beyond the law." (Source wsj.com)

Dollar General - Family Dollar - Dollar Tree - Who's gonna win the fight? Now that Dollar General has taken the fight to the shareholders and after all the news coverage the last few weeks, we now enter the black out phase. No news, no coverage, while the attorneies, the SEC, and the senior management teams fight it out quietly and behind closed doors. With thousands of stores and thousands of jobs at stake this will be the biggest retail merger event of 2014 and might even go into 2015 before it's resolved. Meanwhile thousands of employees are wondering what's going to happen and what does it look like moving forward. But one thing is clear: Synergies will happen, some stores will close, and some jobs will be eliminated.

Dollar Store Traffic Up 14% Despite Brick-and-Mortar Decline - No Wonder There's a Fight The dollar store segment is seeing a boost in consumer activity despite the overall decline in brick-and-mortar shopping, according to new research from The NPD Group. In fact, shopper visits were up 14 percent in dollar stores for the quarter ended July 2014, compared to the 4 percent decline for physical retail overall. The dollar store channel posted the largest year-over-year share increase in shopping visits, which NPD attributes in part to new store openings. "Dollar store traffic has been increasing over the past few years because they have expanded their selection of products, making the channel even more useful and pleasing to price-savvy consumers." In the past two years, the dollar store channel shopper has become younger, with 50 percent under 45 years of age, compared to 42 percent two years ago. "Millennials are increasing their activity in the market, because as much as online and mobile channels are ingrained in their brain, shopping is still a social behavior for this group." (Source progressivegrocer.com)

Investor decides against loaning money to Sears Fairholme Funds, which owns shares of Sears Holdings, said its St. Joe Co. affiliate was unable to reach a deal on providing a loan of $100 million to the parent of Sears and Kmart. (Source chicagotribune.com)
Investigative Report: Homeland Security in Detroit Exposing Counterfeit Makeup Federal investigators have seized millions of dollars in counterfeit makeup at the border, and they say demand for it is through the roof. "That is really the starting point, the gateway, for all this illegal activity - the demand," said Homeland Security deputy special agent Williams Hayes. "For people who are trying to save money, I would just say, 'Buyer beware. Is your health and safety worth the risk?'" Hayes said many people who think they have found a good deal don't realize they are buying low quality knock-offs that could be filled with something hazardous. He said investigators have found heavy metals, arsenic and even crushed glass in counterfeit makeup. (Source clickondetroit.com)
Safeway store in Liberty Lake, WA adds More Loss Prevention staff to combat alcohol theft The Liberty Lake Safeway store has hired additional loss prevention officers in response to a recent string of alcohol thefts, which has led to more people being caught in the act, said Liberty Lake Police Chief Brian Asmus. The most serious incident reported the week of Sept. 15-22 was a woman caught stealing items in the store on Sept. 17. A loss prevention officer chased the woman until she turned around and threatened to stab him. (Source insurancenewsnet.com)

The state of home delivery - Is LP involved in the discussions? Retailers have enormous gaps between the delivery-oriented technologies they value and the ones they actually use. In fact, there are significant gaps in what might be considered "basic" capabilities including track and trace, GPS tracking and even electronic Proof of Delivery. How many of us, as customers, have wanted to track the status of an order we requested? And how many retailers actually provide that capability without contortions? A significant number of retailers and manufacturers believe there's potential for home delivery to become a profit centre, and they also recognize that to do so, they must change their processes and enabling technologies to make that happen. Editor's Note: With this evolution comes the LP risk and exposure. Are you part of these conversations? (Source essentialretail.com)

The beginnings of the 'automated store' - like kiosks on steroids in Europe, Russia, and Asia - And soon - Your Neighborhood This $20B industry started in 215 BC in a temple popping out holy water. Now a new generation of "smart" vending machines making and delivering anything you like - from pizza's, tee shirts, skirts, underwear, to virtually anything you can think of. One retail consultant is predicting their explosion in the U.S. as retailers struggle to find more ways to interact with consumers 24-7 and sell anytime anywhere. We've all seen them at the airports and Red Box - Coin Star is a great example of a great retail model based on vending machines. The question is how far will it go? And the security issues are obvious. (Source therobinreport.com)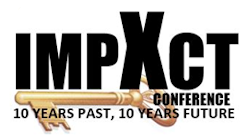 The LPRC IMPACT Conference is just a few weeks away! Attend the IMPACT Conference and stop and visit the new "Innovation Lab!" Available for all LPRC Members to utilize research, meetings and projects! Also, don't miss the "Evolution Presentations" where they will be discussing Merchandise Protection, Employee Deviance Detection and CCTV Protection. The conference will be held on October 13 through the 15 at the University of Florida in Gainesville, FL. LPRC members can register here.

Cartier launches legal attempt to block websites selling counterfeit goods

Kmart to close at least eight stores

Quarterly Same Store Sales Results
Finish Line Q2 up 1.5% with net sales up 7.1%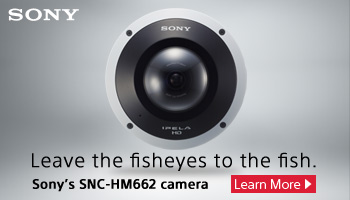 All the news - One place - One Source - One Time
The D&D Daily respects your time
& doesn't filter retail's reality
Report Your News!
(content subject to approval)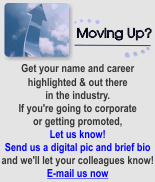 Loss Prevention News Network

"Live in Ft. Lauderdale at the NRF Show 2014"
ORC Roundtable
A National Update
In this national update on ORC, hear from five of the leading experts on this growing threat to the LP industry and the latest efforts to combat it. Denny Dansak, Sr. Corp. Mgr. ORC, The Kroger Co.; Nelson Harrah, Dir. of ORC, Gap Inc.; Tony Sheppard, National Mgr., ORC Unit, CVS Caremark; Debra Lussier, Sr. Mgr., Investigations, The Home Depot; and Scott Sanford, Dir. of Investigations & Training, Barnes & Noble Inc., discuss the link between online fraud and brick-and-mortar crimes, the impact of state ORC laws, and the mounting national effort of ORC associations that are helping to bridge the gap.
LPNN Quick Take #17
In this LPNN Quick Take, Amber Virgillo, Ed Wolfe, VP Business Development for WG Security Products, and Mike Liberatore, Sr. Director, Administration, Asset Protection for Hudson's Bay Corp., discuss Mike's session at the NRF show. He explains the tabletop exercise they performed including the fictitious situation at a mall and how they involved the audience step-by-step. The main takeaway from the session was to have an active-shooter protocol in place.




Joan Manson

Sponsored By:



Bass Security



Sponsored By:



Keith White & Michael Nelson

Sponsored By:


Dan Faketty and Professor Bob Hanson

Sponsored By:


The NRF's LP Legislative Committee, a National Update





Jeff Fulmer & Jon Gold


Sponsored By:



Preparing - Training - Responding to the Active Shooter



Rich Mellor


Sponsored By:


Cyber Security's Increasing Impact on Retail & the Role of Loss Prevention

Tom Litchford
Sponsored By:


Click here for upcoming episodes

Solution Providers, have a video or commercial you want to publish? Contact us.


Canadian Push
Sponsored by Vector Security
Target gets aggressive - Undercuts even Wal-Mart in pricing "Target's price leadership in Canada has clearly shifted," noted Robin Sherk, director of retail insights, Kantar Retail, and contributor to the study. "We found that the price of Target Canada's overall basket was 3.9% less expensive than Walmart's. In our initial study, the retailers' basket values were effectively even." (Source chainstoreage.com)

Canadian class-action lawsuit against Home Depot data breach - seeks $500M - 1 person sees $8K in bogus charges on his card Lozanski is working with Toronto law firm, McPhadden Samac Tuovi LLP, in launching the class action law suit against Home Depot of Canada Inc. and its American parent, The Home Depot Inc. It's the first class action lawsuit in Ontario targeting the security breach. The initial claim is $500 million, but that could change once lawyers get a more realistic handle on the actual extent of the losses. He realized $8,000 was improperly charged against his Visa in a series of transactions in early September 2014. (Source ctvnews.ca)

Cargo theft a hit to Canadian economy, security - Supporting Bill S-9 Cargo theft is not simply about stolen goods – affecting an individual load or a particular company – but extends beyond that to adversely influence the economy as a whole, Richard Dubin, vice president of investigative services for the Insurance Bureau of Canada (IBC), suggested during the Annual Toronto Fraud Forum this week. IBC supports giving cargo theft a higher profile and adopting tougher sentencing, Dubin said. "Sentencing hasn't been very tough for this type of crime. A perfect example is there are cases where a person gets caught with a million dollars of narcotics – cocaine, whatever – and they get a very heavy jail sentence. They'll grab somebody who was involved in stealing a trailer load and they're not, at times, getting jail sentences," he added. That is one reason why IBC lobbied for Bill S-9, an Act to Amend the Criminal Code, which at its heart, is auto theft legislation. "But the beauty of Bill S-9 is it also includes the seizure of property obtained by crime, which would cover cargo theft," Dubin told session attendees. "As a result of that, we are working with CBSA (Canada Border Services Agency) now where they are prepared through intelligence to identify containers that they think have stolen cargo and start seizing those containers," he said. Under the act, trafficking in property obtained by crime and possession of property obtained by crime for the purposes of trafficking are subject to imprisonment for as long as 14 years. "Cargo theft is a huge business," Malbeuf said, pointing out that a tractor-trailer load is taken every day. "They will steal anything; anything they can take, they will take it and it's gone within 24 hours," he noted. (Source canadianunderwriter.ca)

Fraud turns up on Canadian credit cards following Home Depot breach MasterCard Canada and Visa said last week both have been combing their Canadian customer bases since being notified of the breach, alerting partner banks about specific accounts to be watchful of. The credit card companies declined to comment about how many Canadian accounts had been identified. Though reports suggest the majority of the fraud is being attempted in the United States, Davis - one who reported his card was used, appears to be far from alone in Canada in the wake of what's become one of the biggest data breaches at a retailer to date. Canadian banks and credit card providers are moving to block potentially fraudulent transactions. A spokesperson for TD Bank, which manages its own credit cards as well MBNA brand cards, told Global News it's been proactively cancelling cards. "We are reissuing cards for customers we believe may have been impacted, and evaluating further action," said Alicia Johnston, a spokesperson for TD Bank. (Source globalnews.ca)

Sears Canada loses its 3rd CEO in three years - CEO Douglas Campbell resigns after one year in the job

Saks Fifth Avenue preparing to build 1st Canadian stores

Patrol car rammed, Vancouver Police fire shot at suspect in AM/PM robbery

Canmore drug store robbery at Rexall Pharmacy

The Sûreté du Québec's economic crimes squad cracks Credit Card Fraud scheme, 5 arrested The Sûreté du Québec's economic crimes squad has arrested five suspects in a counterfeit credit card scheme that netted an estimated $750,000 for the alleged fraudsters over the past five years. Three men and two women, aged 20 to 52, allegedly used fake credit cards they had made themselves to buy gift cards, gas and electronic equipment which they would then resell. Police searched several homes and vehicles in Pierrefonds, Montreal, Repentigny, St-Hubert and Lachine, and arrested one suspect on Tuesday and the four others on Thursday. The searches yielded 750 counterfeit credits cards, a portable computer, electronic equipment, passport photos and false drivers licenses. The investigation, dubbed Myosis, was launched in July and involved 35 SQ officers. (Source montrealgazette.com)

Retail Fast Facts: September 2014

Highlights:
● Total monthly retail sales changed by 6.6 per cent over the comparable month last year.
● Total sales excluding food, automotive and gasoline changed by 6.4 per cent over the comparable month last year. (Source retailcouncil.org)

e-commerce

Sponsored by The Zellman Group
'Bash' bug could let hackers attack through a light bulb
Computer security researchers have discovered a flaw in the way many devices communicate over the Internet. At its most basic, it lets someone hack every device in your house, business or government building -- via something as simple as your light bulb. The problem stems from a flaw in the "bash," a type of computer program called a shell. A shell translates commands from you to a device's operating system. Lots of Internet-connected devices use the bash shell to run commands, like "turn on" and "turn off." Generally, a device that communicates using a bash shell also looks for extra information, like what browser or device you're using. And that's where the problem lies. If a hacker slips bad code into this extra data, they can sneak past a device's safeguards. A "smart," Internet-connected lightbulb then suddenly becomes a launchpad to hack everything else behind your network firewall, Graham said. That could be your home computer, or a retailer's payment terminals, or a government office's sensitive database of information. (
Source cnn.com
)
Does the Apple Pay token contain cardholder data?
Apple Pay could be a big deal for the payment industry because - besides all the other business and marketing considerations - it looks pretty attractive from a security point of view. Here's why: 1. Two-factor authentication on every transaction - "something you have" (iPhone) + "something you are" (fingerprint). The security level is higher than Chip & Signature - "something you have" (your card) - and is similar to chip and PIN - your card as "something you have" plus PIN as "something you know". 2. Using tokenization technology, however it is implemented or called, means that merchants are not exposed to card data in clear text, which in turn means that the merchant's payment acceptance systems do not have to be PCI compliant anymore. (
Source venturebeat.com
)
Global Mobile Wallet Market to Reach $1.6 trillion by 2018
"Fraud is not a person - it is a dynamic grouping of statistics that deviate from the norm."
Stuart B. Levine, CFI, CFCI
CEO, The Zellman Group & Zellman Fraudnet


Barnes & Noble Senior Investigator, Glenn Justus awarded "Financial Crimes Investigator of the Year"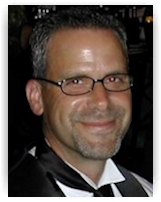 Awarded by



IAFCI


International Association of Financial Crimes Investigators
The Rick Brady Financial Crimes Investigator of the Year Award is awarded annually to a non-law enforcement financial crimes investigator for investigative excellence of financial crimes, outstanding service and dedication towards meeting the goals and objectives of the IAFCI. Investigators must be nominated for individual achievement, not as a member of a task force or sting operation. This award is in remembrance of the late Richard T. Brady, for exceptional dedication to the Association, as Constitution & By-Laws Chairman, and his promotion of fraud prevention procedures.

Glenn Justus, Senior Corporate Investigator for Barnes & Noble, Inc was awarded this prestigious award on August 26, 2014 during the annual IAFCI Conference held in Phoenix, AZ after being nominated by federal law enforcement personnel familiar with Justus' investigative prowess.

Though Glenn has successfully closed hundreds of cases while at Barnes & Noble, the nomination was made in response to efforts associated with an elaborate Organized Retail Crime scheme identified by Justus using proven investigative tactics developed at Barnes & Noble.

The particulars of this case warrant mentioning as it involves an organized retail crime ring based in Chicago, IL, that victimized multiple retailers throughout the country for a period of over 10-years. Justus initiated his investigation in October 2013 after multiple stores reported excessive losses of American Girl dolls. Glenn utilized multiple investigative resources to determine who was selling the merchandise below market value on various internet sites. He approached and interviewed a key suspect, obtaining a written and video-taped confession of 6 million dollars in fraud related to the thefts. The suspect's average 1-year gross sales revenue exceeded $200,000.00. Thank you Scott Sanford for this submission!

Read more on Glenn's nomination here.

ORC News
Sponsored by Security Resources
Do you have an ORC case to share?
Share your ORC news and help the industry grow


Retail Crime News

Sponsored by NuTech National
Woman beheaded by co-worker at food distribution center in Oklahoma City Moore Police Sgt. Jeremy Lewis tells ABC News the suspect, Alton Nolen, age 30, beheaded a female victim with a knife was assaulting a second victim when an off-duty Oklahoma County Sheriff's Reserve Deputy working at the facility shot the suspect. Police were called about 4:15 p.m. to reports of a fight inside Vaughan Foods, a food processing plant. The motive for the attack was unclear, but Lewis said the suspect and the victims were apparently not involved with each other outside of their work at the business. At this point there is no apparent tie to terrorism. The surviving victim and the suspect were still hospitalized Friday. (Source 7online.com)

Security Guard at Walmart Neighborhood Market shoots shoplifter in Nashville, TN, just before midnight The shoplifting suspect allegedly ran from the store and got into a vehicle. An armed security guard working in the parking lot confronted him, and an altercation broke out. At some point, the guard fired one shot inside the vehicle. The suspect then fled the scene in the vehicle. Police said a short time later, the suspect showed up at Skyline Medical Center with a gunshot wound. He was listed in critical, but stable condition Friday morning. (Source jrn.com)

2 Hospitalized After Shooting at Fort Lauderdale Market Authorities are investigating after a store clerk reportedly opened fire inside a market in unincorporated Fort Lauderdale early Friday. The incident started when a small group of people got into some sort of argument inside the market at 13th Court and NW 27th Ave. A man told reporters that his co-worker was trying to protect a female customer after a man tried to follow her into the bathroom. He said the man refused to leave the store. (Source nbcmiami.com)

Fired UPS worker Walter Earl Morrison accused of stealing $160K diamond, trading it for marijuana A one-time UPS worker is accused of stealing a package containing a $160,000 diamond, and trading the valuable jewel for $20 worth of marijuana. Walter Earl Morrison, 20, was working for UPS while unloading a plane in the cargo section of Sky Harbor Airport when he stuffed a package under his shirt, according to court documents. Morrison thought the package contained cash, but instead he found a diamond. "Any single stone over $100,000 is an expensive stone," House of Diamonds owner Brent Taubman said when asked about pricey diamonds. Morrison allegedly traded the diamond for the drug, before being caught. The stolen diamond was recovered and delivered to the intended customer, a UPS spokesperson said. UPS fired Morrison, the spokesperson added. (Source abc15.com)
Photo leads Dalton, GA Police closer to T.J. Maxx Robbery suspect Dalton Police believe they are closer to finding the man who robbed T.J. Maxx on Wednesday and assaulted a female employee, thanks to leads gained from a picture a customer took on a cellphone. "We do have some good leads and we are following them," police spokesman Bruce Frazier said. Frazier commended the bravery of the customer who snapped the photo of the suspect while he was stealing money from the store's cash registers. The photo shows a black male wearing a dark flowered shirt and blue athletic shorts. "We are thankful that the customer took that photo.... It's been very helpful in this case," Frazier said. (Source daltondailycitizen.com)

Police arrest suspect in attempted Walmart kidnapping of 11 yr. old girl by luring her with the promise of free toys in Austin

Three women busted hitting four stores at Outlet Mall in Putnam County, Fla.

O'Reilly Auto Parts employee arrested for refund fraud in Johnson City, TN

Chattanooga Man Sentenced in Federal Court for Jewelry Store Robbery

Suspects Sought In AT&T Store Burglaries in Santa Clarita, CA

Jared the Galleria of Jewelry in the Franklin Park Mall, Toledo, OH the victim of a $143,000 Smash and Grab. Four suspects are being sought, no injuries were reported

Armed Robbery at Zales in Pasadena, TX. 46 items valued at over $85,000 were stolen

Bakersfield, CA man and woman arrested on credit card fraud; hitting Walmart, Target, Albertsons and Home Depot

Robberies and Burglaries
● CVS - Tucson, AZ - Armed Robbery - 2 suspects arrested
● Dollar General - Independence, MS - Armed Robbery
● Dollar General - Newport, TN - Burglary - suspect arrested
● Family Dollar - Tyler, TX - Armed Robbery
● Gordmans - St Charles, MO - Theft/ Robbery - sentenced to 120 days
● JC Gas - Falls River, MA - Fight turns to Armed Robbery
● Petco - Culver City, CA - Armed Robbery
● Sprint - Rolling Meadows, IL - Armed Robbery - suspect extradited from Detroit
● Verizon - Spring Hill, TN - Armed Robbery - suspect arrested
● Walgreens - Holland, MI - Armed Robbery

Vendor Spotlight





Making Good Customers Feel Bad is Bad for Sales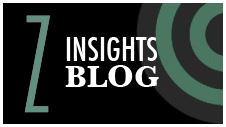 "We think you may be a cheater. Oops, you're not? Uh, sorry about that. By the way, we truly value you as a customer."

75% to 90% of manually-reviewed orders are eventually approved. As merchants spend more time and money on manual reviews, you might expect rejection rates to be rising. Not so.

The number of rejected orders remained essentially unchanged in 2011. The reality is that most manual reviews are unnecessary. More than half of merchants report that 90% of manually-reviewed orders are ultimately approved. In fact, the average approval rate for manually-reviewed orders is 75%.

Think about the impact that this high level of wrongly reviewed orders has on sales. You've just spent a lot of time, money, and effort to attract a new customer, but then you treat him or her like a second-class citizen. Can you afford to have a significant percentage of your customers feeling less than delighted with their experience on your website? Perhaps even insulted? And what about the delays that customers experience if their order is manually reviewed? Won't that hurt repeat sales? And how about competitors who are able to approve their orders more quickly than you can, without so many manual reviews? Will your customers eventually decide to take their business to them?

Having the right eCommerce fraud tool in place provides a number of ROI elements to consider. Zellman Fraudnet can reduce manual reviews to between 1-2% of all orders. Additionally, Zellman Fraudnet can mitigate cart abandonment while preserving customer satisfaction and ultimately brand image with sub-second response time (250 - 350 Milliseconds).

For more information about eCommerce Fraud Detection please contact sales@zellmangroup.com.

Featured Job Listings
Sponsored by Cam Connections
Feature Your Job Here For 30 Days -
70% Aren't On the Boards
Group VP of LP
Retained Search
New York, NY
Gus Downing
ORC Investigations Mgr
The Home Depot
Atlanta, GA
The Home Depot
Director Digital LP
Nike
Portland, OR
Nike
Regional LP & Safety Director
Younkers
Okemos, MI
The Bon Ton Stores
Sr Manager of LP
Dunkin' Brands
Dallas, TX
Dunkin' Brands
Sr LP Analyst
Dunkin' Brands
Canton, MA
Dunkin' Brands
Corporate Investigator
Confidential
San Francisco Bay, CA
Confidential
DC LP Manager
Brookstone
Mexico, MO
Brookstone
Regional LP Manager
The Vitamin Shoppe
Chicago, IL
The Vitamin Shoppe
National Account Manager
Vector Security, Inc
TBD
Vector Security, Inc
LP Agent
JONS Markets
Los Angeles, CA
JONS Markets
Bilingual AP Specialist
Bi-Lo Holdings
Miami, FL
Bi-Lo Holdings
AP Associate
Ralph Lauren
Orlando, FL
Ralph Lauren
LP Investigator
Lamps Plus
Chatsworth, CA
Lamps Plus
LP Investigator
Tom Thumb
Dallas, TX
Safeway
National Account Mgr
Confidential
Northeast
Downing & Downing

Limited Time Only - Post Your Multi-Unit LP jobs for FREE - Learn More Here

Daily Job Alerts


Sponsored by Cam Connections
Appearing One Day Only
View our Internet Jobs Archives here
Retail AP Manager
Cabela's
Rogers, AR
Cabela's
LP & Safety Spec
Lowe's
Alexandria, VA
Lowe's
LP & Safety Spec
Lowe's
Laurel, MD
Lowe's
AP Manager in Training
Walmart
Morton, IL
Wal-Mart
AP Manager in Training
Walmart
Houma, LA
Wal-Mart
AP Manager in Training
Walmart
Lincoln, NE
Wal-Mart
LP Manager
Sears
Danbury, CT
Sears Holdings Corp
Multi Unit LP Manager
Kmart
Battle Creek, MI
Sears Holdings Corp
LP Manager
Sears
Vineland, NJ
Sears Holdings Corp
LP Manager Hrly
Kmart
New Hartford, NY
Sears Holdings Corp
LP Supervisor
Marshalls
Bridgewater, VA
TJX Companies
LP Manager
Macy's
Beaumont, TX
Macy's
LP Manager
Macy's
Leawood, KS
Macy's
LP Manager
Macy's
Houston, TX
Macy's
Assistant LP Supervisor
Macy's
Akron, OH
Macy's
Regional LP Manager
CVS Caremark
Birmingham, AL
CVS Caremark


Home of the Industry's Original
On the Move

Mike Lamb was promoted to Vice President of Asset Protection & Safety for Walmart U.S.
Post Your New Job or Promotion!
See all the Industry Movement

Your Career
Sponsor this section of the Daily
How to Rebound from Defeat
Most likely, your career won't progress in an upward straight line. You will encounter setbacks, obstacles, maybe get passed for a promotion, but the end isn't there. You can refocus your sights and continue your uphill trek with this advice. (Not all about "winning")

How the Wrong Words can Hinder Negotiation Success Certain ordinary words can make a good negotiation process turn into a bad one very fast. The problem lies in how people use these words and how it affects their mindset and emotions. Avoid using these three words if you can help it. (You "need" it)

How to Achieve Success by Admitting You Suck You will never be all things to all people, and that's ok. By admitting to what you're not good at and accepting that as a fact so you can focus and excel at what you're great at, success will surely follow. Use these steps to focus on making your areas of strength that much stronger. (List it)

Yes, You Need a Mentor, But a Sponsor Will Really Boost Your Career Mentors can help guide and inspire your career, but a sponsor can really make the difference. Sponsors can help you move up and stick their necks out for you to reach success. Use these tips to find and gain a sponsor! (Earn a sponsor's trust)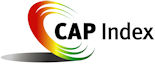 Tip of the Day
Sponsored by Vector Security
Staying up with the - Trends in LP - Offers an opportunity for growth Over the last few years we've seen a number of senior LP executives expanding their sphere of responsibilities, with a number picking up PCI compliance, new concept technology, gift cards, credit card merchant relationship management, e-commerce fraud, facilities management, data protection, and even IT Security. Given the massive changes going on in retail and the risk components expanding exponentially, this natural evolution is redefining Loss Prevention more so then ever before. But at the end of the day it all has to do with the individual executive and how open and willing they are to assume new responsibilities and tackle some of the greatest risks retailers now face. Much is being written about how we're evolving but little has been written about what you have to do to get there, with the first thing being overcoming the fear associated with learning something new and managing it while the eyes of the entire company are staring at you. But on the flip side if you don't take advantage of these opportunities there will be a day when you regret it, because the entire industry is evolving and it won't wait for you to catch up. So don't wait to be asked if you want to get involved. Take the bull by the horns and go learn as much as you can about these expanding risk components and apply all of that investigative expertise and retail knowledge and get involved. You might be surprised where you end up and how much of an impact you can really make. All it takes is having the courage to go after it.

Just a Thought,
Gus Downing






Upcoming Events

ASIS Seminar
September 29-October 2, 2014
Atlanta, GA

WSORCA Annual Training Conference
October 8, 2014
Tacoma, WA

LPRC Impact Conference
October 13-15, 2014
Gainesville, FL

CLEAR Fifth Annual Training Conference
October 13-16, 2014
San Diego Marriott-Mission Valley, CA

Northeast Regional Conference on LP
October 28, 2014
Monroe Twp, NJ
---
Recruiting?
Get your job e-mailed to everyone... everyday
Post on our Featured Jobs Board!
Reach your target audience in 2014 every day!
Request our 2014 Media Kit
update account / change e-mail
unsubscribe FEEDBACK
www.downing-downing.com

Advertise With The D&D Daily




36615 Vine Street, Suite 103
Willoughby, OH 44094
440.942.0671
copyright 2009-2019
all rights reserved globally