The D&D Daily Mobile Edition
September 28,

2015



The LP Industry's #1 News Source - Informing, Educating and Instilling a sense of community




2015's GLPS's - Group LP Selfie's
Your Team - Your Pride - Our Industry
One Team at a Time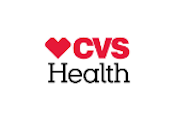 CVS Health Corporate Loss Prevention Team


"Partnering Together; Results Driven"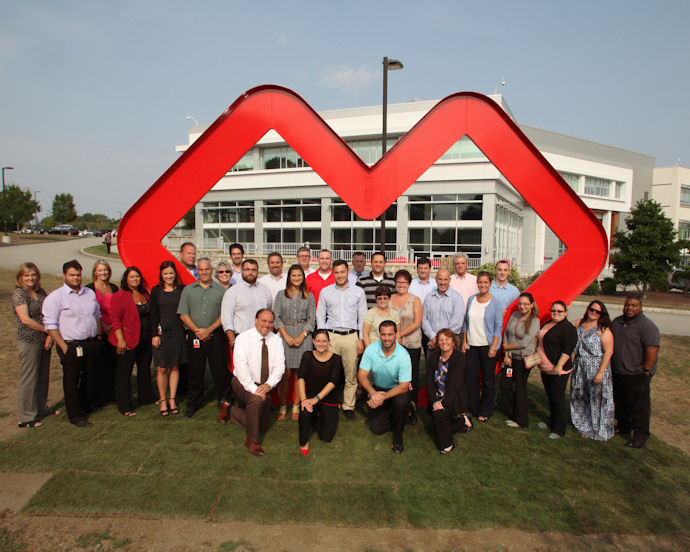 Back Row (Left to Right): Dave Scully, Jerilyn Riendeau, Chris Morle, Tom Carella, Rob Bottass, Neal Morrissey, Pat Reilly, Kevin Moring, Kris Petit, Larry St. Jean, Rob Sousa

Middle Row (Left to Right): Karlyn Scott, Joe Escobar, Erin Knight, Angie Pacheco, Jenna Cross, Mike Tompkins, Tom Ricci, Brianna Betts, Colin Penta, Lisa Bergeron, Judy Hughes, Eric Cohen, Darlene Cobain, Seza Nemr, Brittany Alves, Angela Adam, Jason Brown

Kneeling (Left to Right): Kevin Plante, Danielle Trombino, Paul Maratta, Shelley Grant

Share Your Team's Selfie &
Let's Build Industry Pride

And have some fun in the process &
Maybe win a Pizza Party
---
We still want your Group LP Selfies - So keep them coming retail LP teams!

News Brief
Sponsored by WG Security Products, Inc.
"$35M a day is lost to shoplifting" - Media reports on why retail theft must be taken seriously
Murders, gun violence and other violent crimes may be overshadowing attention and effort against another crime -- one of the most common in the country. Law enforcement officials, store leaders and experts often have a difficult time dealing with retail theft/shoplifting -- a crime that's pervasive can lead to further violent crime. There was a recent incident in Brown Deer in which a shoplifter fled the scene in a vehicle and soon ran a red light -- smashing into an innocent victim's car, which then burst into flames. Miraculously, no one was seriously hurt -- but this is one example of what the crime of retail theft can lead to. "$35 million a day is lost to shoplifting," Stan Stoykovic, professor at UW-Milwaukee said. Stoykovic has studied retail theft, and says two-thirds of the crime in this country involves drunk driving and shoplifting. So is retail theft something law enforcement officials should pay more attention to? "Businesses want you to pay attention," Stoykovic said. "While some think of it as a minor crime, and it is, the facts of the matter is it's pervasive and it cuts across all age groups, all socioeconomic statuses, across gender lines," Stoykovic said. Stoykovic says less than 12% of shoplifters are caught, and just 50% of those arrested are prosecuted. "The sheer volume is so huge it's something we have to pay attention to," Stoykovic said. When retail theft occurs, good security guards can get a license plate number, a description, and then call police. "Businesses have had horror stories trying to deal with shoplifters -- confronting them, fighting with them, causing injury. It's not worth the cost of the item being stolen typically. Those are issues businesses have to think about," Stoykovic said. And for those who think retail theft is a victimless crime -- it's not. Stoykovic says it's a primary reason many businesses go out of business and the cost of the loss to the stores are passed onto us as customers. Stoykovic says aside from shoplifting rings, which involve criminal operations, many shoplifters don't plan their crimes. They simply see an opportunity to get away with something, and take it. fox6now.com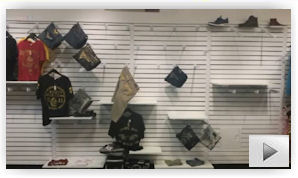 1.6M credit/debit cards used to commit $1.8B in reshipping fraud each year
A time-honored method of extracting cash from stolen credit cards involves "reshipping" scams, which manage the purchase, reshipment and resale of carded consumer goods from America to Eastern Europe - primarily Russia. A new study suggests that some 1.6 million credit and debit cards are used to commit at least $1.8 billion in reshipping fraud each year, and identifies some choke points for disrupting this lucrative money laundering activity. Many retailers long ago stopped allowing direct shipments of consumer goods from the United States to Russia and Eastern Europe, citing the high rate of fraudulent transactions for goods destined to those areas. As a result, fraudsters have perfected the reshipping service, a criminal enterprise that allows card thieves and the service operators essentially split the profits from merchandise ordered with stolen credit and debit cards. krebsonsecurity.com

Protection 1 Reaches Milestone with Security Only Network Deployments
Protection 1, the leading, premier, full-service business and home security company in the U.S., announces that it has reached a major milestone in the design, implementation and monitoring of security-only networks for its clients. It now reports that is has over 1,000 network devices under management across 750 networks, representing 18 unique customer logos. This represents a 500% year-over-year increase in managed network device deployments. Some of the key advantages to implementing a security only network include higher bandwidth availability and speed and access to the network for loss prevention and security teams while not impacting business critical systems. Protection 1's Network Operations' monitoring center can also proactively notify customers of a potential problem with the network or its components before they becomes major issues. Read more in today's Vendor Spotlight below. businesswire.com

STANLEY Insights Analytics Software Solution, Professional Services Offers Unmatched Actionable Intelligence Data, Business Optimization
STANLEY Security, a leading global manufacturer and integrator of comprehensive security solutions for a wide range of industries, unveils its new STANLEY Insights Professional Services and Analytics Solutions Software, an unparalleled solution and consultancy program with the ability to correlate data streams, analyze trends and measure business activities and operations - ultimately utilizing analytics to help optimize business performance. STANLEY Insights is a superior business intelligence solution, utilizing a revolutionizing combination of customized data, differentiating tools and advanced methodology to leverage best practices across businesses. stanleycss.com

Axis Introduces Video Analytics with Reliable, Easy-to-Install AXIS Guard Suite for Enhanced Video Surveillance Efficiency
Axis Communications, the market leader in network video, introduces AXIS Guard Suite of video analytics applications, expanding its portfolio for video surveillance solutions with an easy-to-install video analytics offering. The applications complement Axis' range of network camera solutions and are easily integrated with leading video management systems (VMS). AXIS Guard Suite will be featured at ASIS International in the Axis booth #1713 in Anaheim, California on September 28-30. businesswire.com

Omni-Channel Loss Prevention Forum for goods lost in transit
Online retail figures have joined forces with courier and logistics firms in a collaborative approach to fighting fraud and the problem of goods lost in transit (GLIT). The Omni Channel Loss Prevention Forum is the latest addition to ORIS Forums, a not-for-profit risk body that shares best practices and intelligence in the fight against multi-billon dollar losses in the retail sector. The Omni Channel Forum is what was previously the Online and Mail Order LP Forum and the Logistics and Supply Chain Forum and has such members as Next, John Lewis, Shop Direct, Wilko, Selfridges, River Island, Matalan, Office Depot, ebay, JD Sports, New Look, Asda, Yodel, Hermes, UK Mail and ByBox. newslocker.com

Whole Foods cutting 1,500 jobs
Whole Foods is cutting 1,500 jobs over the next two months, or about 1.6% of its workforce, as it focuses on its strategy to lower prices for customers, the grocery chain said Monday. The cuts come after Whole Foods added more than 9,000 jobs in the past year. The company said it expects "a significant percentage" of employees being let go to find other jobs among Whole Foods' open positions, including those available due to more than 100 new stores that are set to open. Whole Foods has about 91,000 employees and 431 stores across the U.S., U.K., and Canada. Whole Foods declined to elaborate on which specific positions will be cut. Whole Foods is up against increasing competition in the organic grocery space it once dominated as more mainstream and affordable grocery chains have started selling organic brands. usatoday.com

Holiday workers tough to find in some low-unemployment areas
Retailers and shippers are holding their temporary holiday hiring in check this year, but will have difficulty filling those spots in some areas of the country with low unemployment, reports the Denver Post. That could make opening on Thanksgiving Day, a practice that spread last year, more difficult. In Colorado, with lower unemployment than the national average of 5.1%, companies are going to churches and schools to find people to take the temporary jobs, which need low-to medium-skilled workers. retaildive.com

Why it's hard to legislate good corporate behavior - San Francisco's new fair scheduling law addresses a real problem, but is proving tricky to put into practice
In July, San Francisco started implementing a first-in-the-nation law aimed at curtailing the trend towards "just-in-time" scheduling, where managers call in employees to work on short notice. The new measure requires large chain retailers to publish schedules at least two weeks in advance, and to compensate employees with "predictability pay" if they make changes less than a week ahead of time. It also mandates that additional hours be offered to existing employees first before new hires are made, and that part-time workers be paid at the same rate as people who work full-time.

So far, it's been easier to publish schedules than live up to the spirit of the law. "The two-week notice seemed to be instituted right away, but the other stuff is lagging," says Gordon Mar, director of San Francisco Jobs With Justice, a labor-backed group that pushed for the "Retail Workers Bill of Rights" and has been monitoring its implementation. The sluggish response may be because fines don't kick in until Oct. 3; the city is still hashing out the rules. But the spotty compliance so far highlights the difficulty of attempts to mandate worker-friendly practices - especially the kind that touch the most fundamental aspects of business operations, rather than those that simply require higher pay and better benefits.

San Francisco employers fought the new ordinance, but couldn't prevent its passage. Now, they complain it's impacting service. "We're hearing from members in San Francisco that it really is not working well at all," says Ronald Fong, president of the California Grocers Association. Stores can't always predict surges in foot traffic, which might be brought on a sunny day, leaving managers without the option to bring in more staff. Some businesses don't mind the rules in principle, but object to the red tape. "Everybody pretty much operates on a predictive schedule," says Bill Dombrowski, president of the California Retailers Association. "But the process of implementing this, with offering the employees hours in writing and waiting three days for a response, it's a lot of government intrusion into very minute detail."

So far, fair scheduling laws aren't spreading as quickly as minimum wage and paid sick leave laws. A statewide bill in California failed a couple weeks ago, and no other local ordinances have passed besides San Francisco's, though there are active campaigns in several cities including Minneapolis and Washington D.C. Meanwhile, several companies have acted on their own to curb some of the practices that workers have found most disruptive, like on-call shifts, where workers have to be available even if they aren't ultimately asked to work. But in some cases - like that of Starbucks, which committed to eliminating many of those practices - those voluntary changes haven't been any more effective than government mandates. washingtonpost.com

Settlement: Hollister to remove steps from entrances
The clothing chain Hollister will get rid of steps at its trademark entrances at dozens of stores across the U.S. to make the doorways wheelchair accessible as part of a settlement approved Thursday by a federal judge. The agreement marks the end of a six-year court battle involving the retailer that specializes in Southern California-inspired casual wear targeted at teens. The entrances are designed to look like beach houses. Hollister, owned by Abercrombie & Fitch Co., had already started converting many of its storefronts before the settlement was finalized, saying it also has spent $11 million on additional accessibility measures. yahoo.com


IAFCI 2015 Sacramento Financial Crime Symposium
- Sign Up Early

The symposium will be held on Tuesday, November 3 at CHP Academy in West Sacramento, CA from 9am to 5:30pm. To make sure you get building access, RSVP via email to RSVPsacIAFCI@gmail.com by October 27th. The room only has capacity to fit 125 people so make sure you register early! Continental breakfast and lunch will be provided. For IAFCI members the cost is $50 and for non-members the cost is $60.

Sessions include Gift card Fraud Trends with Christopher Guerra, Sr. Manager, AML/Fraud Investigations with Blackhawk Network, PAYPAL: Global AP Investigations with Betty Toy, Manager of Investigations and Law Enforcement Relations, Global AP Investigations for PayPal, and Ebay Online Sales Investigations and the ORC Workbench with Rod Lewis, Sr. Corp. Investigator for Barnes & Noble. View the full agenda here.

CALL FOR VENDORS: Limited vendor spots are available. If you're interested in having a table at the event please contact Connie Ribble at cribble@monumentsecurity.com

Haggen puts 111 stores up for sale, refocusing efforts on Pacific Northwest

A&P to Sell 12 Stores to Wakefern Food for $40 Million

Ross Stores to expand as off-price segment heats up

American Apparel warned of being delisted from NYSE

Apple Sells 13 Million New iPhones at Launch



Last week's most popular news article --

'Sad day' for Cabela's: Cabela's lays off nearly 70 corporate employees
Nearly 70 employees in Cabela's corporate operations were laid off Wednesday. "The majority of the people were in Sidney, but there were people affected in Denver and Lincoln," said Doug Means, executive vice president and chief supply chain and IT director. Means said the job reductions were felt throughout various departments in Cabela's corporate operations. sun-telegraph.com
All the News - One Place - One Source - One Time
The D&D Daily respects your time & doesn't filter retail's reality
Report Your News!
(content subject to approval)



Banks: Card Breach at Hilton Hotel Properties
Multiple sources in the banking industry say they have traced a pattern of credit card fraud that suggests hackers have compromised point-of-sale registers in gift shops and restaurants at a large number of Hilton Hotel and franchise properties across the United States. Hilton says it is investigating the claims. In August, Visa sent confidential alerts to numerous financial institutions warning of a breach at a brick-and-mortar entity that is known to have extended from April 21, 2015 to July 27, 2015. The alerts to each bank included card numbers that were suspected of being compromised, but per Visa policy those notifications did not name the breached entity. However, sources at five different banks say they have now determined that the common point-of-purchase for cards included in that alert had only one commonality: They were all were used at Hilton properties, including the company's flagship Hilton locations as well as Embassy Suites, Doubletree, Hampton Inn and Suites, and the upscale Waldorf Astoria Hotels & Resorts. krebsonsecurity.com

Identity theft hit 7% of US population last year
Almost 18 million people were victims of identity theft in the United States last year, with the majority of crimes targeting credit cards and bank accounts, the Department of Justice said Sunday. The figure represents 7 percent of the U.S. population aged 16 or older and is a rise of 1 million people from 2012, the last year for which the DOJ's Bureau of Justice Statistics published a similar report. The latest report counts instances where a person experienced misuse of a financial or other account -- not simply a breach of their personal information. About half of all victims first became aware of a problem when they were contacted by a financial institution with a further one in five noticing fraudulent charge in their account. One positive finding was a drop in the average amount of money lost. The mean out of pocket loss per incident fell from $4,804 to $2,895, although many losses were substantially lower, with the median loss unchanged at $100. csoonline.com

DHS CISO Suggests Punishing Those Who Repeatedly Fall for Phishing Schemes
Too often, individuals who fail to take the proper steps to secure IT aren't punished for their reckless behavior that leads to a cyberattack. But should those in the trenches, including senior-level personnel, who consistently fail to follow safe cyber hygiene be severely penalized for repeatedly falling for phishing attacks? That's an idea floated - though not necessarily endorsed - by Paul Beckman, CISO at the Department of Homeland Security. Speaking at a security summit in Washington last week, Beckman said DHS might consider establishing a policy that employees and contractors who hold security clearances and repeatedly fail anti-phishing tests would lose those security clearances, according to the publication Defense One. "There are no repercussions to bad behavior," Beckman said. "There's no punitive damage, so to speak. There's really nothing to incentivize these people to be aware, to be diligent." DHS sends faux phishing emails to employees to test them. Those who open attachments contained in the messages receive online security training. Still, some employees who have taken the training continue to fail the phishing test, Beckman said. careersinfosecurity.com

SuperValu Can't Ditch Data Breach Multi-District Litigation, Consumers Say
A proposed class of consumers blasted SuperValu's attempt to escape multidistrict litigation over the grocery store chain's data breach, telling a Minnesota federal court Thursday that they've pleaded enough facts to give them standing to pursue their suit. The plaintiffs called SuperValu Inc.'s motion meritless, saying the grocery store chain is ignoring recent data breach cases - including the one against Target Corp. in the same court - that have already established standing for consumers in similar circumstances. law360.com

Report: Walgreens pharmacy system goes down

How Kohl's uses data to delight customers

Wherever Consumers Go, Beacons Will Follow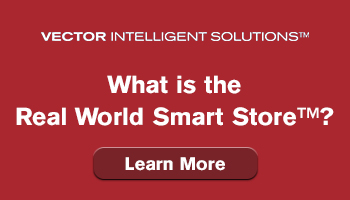 Vendor Spotlight

Protection 1 Reaches Milestone with Security Only Network Deployments

Company now has over 1,000 Devices under Management across 750 Networks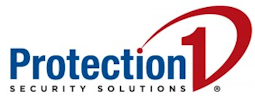 CHICAGO - Protection 1, the leading, premier, full-service business and home security company in the U.S., announces that it has reached a major milestone in the design, implementation and monitoring of security-only networks for its clients. It now reports that is has over 1,000 network devices under management across 750 networks, representing 18 unique customer logos. This represents a 500% year-over-year increase in managed network device deployments.

"Cyber-attacks are one of the greatest threats facing global businesses today," stated Ken Schafenberg, Protection 1's vice president of Integration Solutions. "We have customers coming to us from across a wide variety of industries including retail, healthcare, technology, hospitality and financial institutions asking us to help them deploy a security network environment. This allows them to separate their security devices from those on the corporate network that house proprietary and customer data.

Through its Network Operations Center (NOC), Protection 1's skilled team of engineers, project managers and technicians can design and deploy a company's security equipment network, implement and manage broadband connections, and design and implement VoIP systems. Protection 1 is uniquely qualified as the only security company to hold the Cisco Cloud and Managed Services Express Partner certification. This esteemed certification is awarded to companies that have attained the expertise in the planning, designing, implementing and supporting cloud or managed services based on Cisco platforms.

Some of the key advantages to implementing a security only network include higher bandwidth availability and speed and access to the network for loss prevention and security teams while not impacting business critical systems. Protection 1's Network Operations' monitoring center can also proactively notify customers of a potential problem with the network or its components before they becomes major issues.

"Data breaches are a real and growing problem for many organizations today. This trend makes the services provided by the Network Operations Center even more important as our customers' needs evolve," concluded Schafenberg.

Read more here.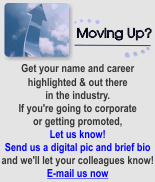 U-Tip - The Two Minute Tip
Bob Serenson, Dir. of LP, Logistics & Innovation, Bed Bath & Beyond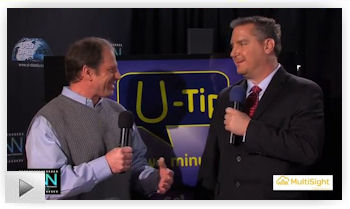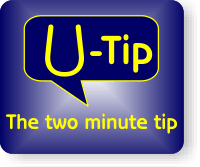 Bob Serenson, Director of Loss Prevention, Logistics and Innovation, Bed Bath & Beyond, tells us about the origin of the D&D Daily's new "U-Tip" program. Bob's LPNN session at "Live in NYC" 2014 struck a chord with a lot of LP exec's in the industry, which spurred further conversation on the topic of investing in yourself, your career, and your company investing in you. Bob brought the idea to Gus Downing, Publisher and Editor of the Daily, of giving industry leaders the opportunity to share quick tips and advice in the form of two-minute videos, with the ultimate goal of helping others improve both personally and professionally. As Bob tells Joe LaRocca in this very first U-Tip, it's all about giving people the opportunity to hear something that might click with them.
Sponsored By:




One little piece of advice could make all the difference in someone's career.

Want to share your own U-Tip? Email us here.
Solution Providers, have a video or commercial you want to publish? Contact us.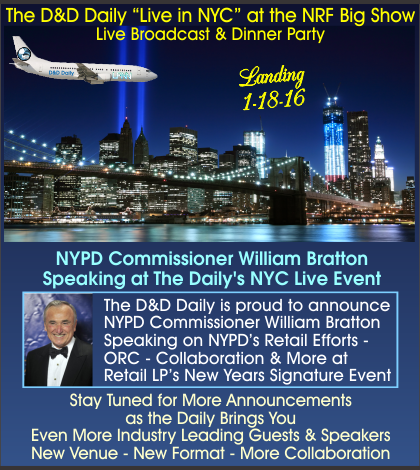 e-commerce

Sponsored by The Zellman Group
Online Payment Fraud, The Next U.S. Retail Nightmare
The EMV standard is proven to solve the in-store Point of Sale data theft problem in many other countries. But it does nothing for eCommerce sales. In other words, the bad guys will now focus their efforts on data streams traveling from shoppers to on-line stores, and from those stores to payment providers. Hence we see the rise of online fraud in countries where EMV has been adopted. On the good news front, there are far fewer sales in total on-line than there are in stores, and consumers have more ways to shield their credit card information from retailers than they do in stores. PayPal and Amazon payments eliminate the need to send any credit card information at all across cyberspace. The other good news is that consumers remain not responsible for losses greater than $50. The bad news is that retail data security personnel will be destined to shovel the sands of data security for the foreseeable future. A fortune was spent on PCI Compliance. Another fortune is being spent on EMV. Next up: Online fraud prevention software. It's a long road, and retailers have no choice but to walk it. forbes.com

Data breaches a growing threat to mobile payments
A newly published report from IT governance body, ISACA - the Information Systems Audit and Control Association - says that of 900 cybersecurity experts recently surveyed, an overwhelming majority - 87% - say they expect an increase in mobile payment data breaches over the next 12 months. Worringly, nearly half (47%) of the experts say mobile payments are not secure, even though 42% of them have themselves used this payment method in 2015. In addition, only 23% of the cybersecurity experts believe that mobile payments are secure in keeping personal information safe. And, while 89% of the experts deemed cash was the most secure payment method, only 9% said they preferred to use it. The survey respondents ranked major vulnerabilities associated with mobile payments as:

1. Use of public WiFi (26%)

2. Lost or stolen devices (21%)

3. Phishing/shmishing (phishing attacks via text messages) (18%)

4. Weak passwords (13%) itwire.com

Mobile's significant influence on in-store sales overlooked by many retailers: Deloitte

Android Pay Is Coming to a Phone Near You: How Safe Is It?

H&M plans to sell online in 32 countries by 2016

Nike's online sales grow 46% in Q1

Grocer Aldi will add U.K. wine sales online

"Fraud is not a person - it is a dynamic grouping of statistics that deviate from the norm."
Stuart B. Levine, CFI, CFCI
CEO, The Zellman Group & Zelligent


ORC News
Sponsored by NEDAP
San Diego, CA: Imperial Valley business owner admits trafficking $3.2 Million in counterfeit cell phone parts
An Imperial Valley businessman pleaded guilty in federal court Thursday to a long-running conspiracy involving money laundering and the trafficking of millions of dollars of counterfeit cell phone parts. Octavio Cesar Sana, a Spanish national with legal U.S. residency, admitted in a plea agreement that he sold at least $3.2 million worth of Chinese-made counterfeit cell phone parts through businesses he operated since 2007-including a website called "Flexqueen.com." Sana admitted in his plea agreement that he and co-conspirator Hongwei Du attended meetings in the United States to set up and expand their counterfeit trafficking ventures. The two were arrested Feb. 3 at the Imperial Valley Airport following an extensive investigation by U.S. Immigration and Customs Enforcement's (ICE) Homeland Security Investigations (HSI) and the Internal Revenue Service (IRS), Criminal Investigations. HSI special agents executed a series of search warrants throughout the U.S., resulting in the seizure of more than 55,000 counterfeit items and additional criminal charges in several jurisdictions. imperialvalleynews.com

Portland, OR: Detectives have a mountain of evidence to sift through after hauling out an estimated $50,000 of stolen merchandise from a residence that was part of an organized retail theft operation
PPB detectives searched a home in the 4200 block of SE 90th Avenue on September 16 and found "a large cache of suspected stolen property," police spokesperson Sgt. Pete Simpson told KOIN 6 News. Detectives seized 45 large trash bags of stolen property, mostly clothing and shoes, many with the tags and security sensors still attached. koin.com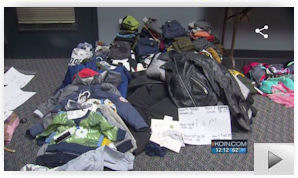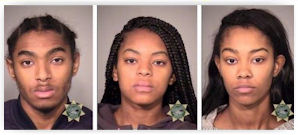 Houston, TX: 14 Buc-ee's locations across the state have been targeted by ID theft Ring
As reported Friday here in the Daily, now it is believe that the scope of the ID theft investigation has branched out to several other locations. At Buc-ee's, the chain of super stores/gas stations that has captured Texas's heart, you can count on clean bathrooms and delicious roadside treats, but those could potentially come at a premium. On Friday, the Houston Chronicle reported that 14 Buc-ee's locations across the state have been targeted in a large-scale identity theft ring. Thieves have used stolen credit card information to steal over $18,000 from the company, which has to front the bill for the fraudulent charges. American Express users have been the primary targets for the fraudsters and are largely buying cartons of cigarettes. texasmonthly.com

Waterford, CT: Two Women Walk Out of Walmart With Two TVs
Waterford Police are investigating after two women stole 2 televisions from the Waterford Walmart. According to Police, the 2 females entered the store and removed the spider wrap security device from a 40 inch television and walked out of the store. Police said the 2 women then changed clothes, re-entered the store and stole another TV in the same way. patch.com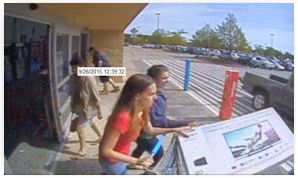 Augusta, GA: Roof-top Burglars steal 140 cartons of cigarettes from c-store
Richmond County Deputies are looking for a man they say cut a hole in the roof of a convenience store to steal more than $10,000 of cash and cigarettes. Investigators say a man could be seen on surveillance video around 2:20 Friday morning, breaking into the office at the Time Saver through a hole in the ceiling. They say the suspect had a flashlight and fumbled around until he found a light switch. When he turned it on, deputies say he looked directly at the camera. The store manager told deputies the man stole $4,000 in cash and 140 cartons of cigarettes worth $6,720. wrdw.com

Augusta, GA: Police ID suspects in Saturday's $900 theft at Wal-Mart
City police say they have identified the two people who are suspects in a theft of about $900 worth of merchandise from Wal-Mart. Photos of the couple were posted on agency's Facebook page Monday morning, and by 11:30 a.m. police indicated through social media they had identified the man and woman in the photos. centralmaine.com
Do you have an ORC case to share?
Share your ORC news and help the industry grow

Retail Crime News

Sponsored by Security Resources
Indianapolis, IN: Police investigate death of Indianapolis teen Terrell Day while in police custody
Indianapolis Metropolitan Police Department is investigating the death of an 18-year-old suspected shoplifter who complained of trouble breathing before dying in police custody on 26 September. The teenager from Indianapolis, was identified as Terrell Day. IMPD and Cumberland Police Department responded to a report of a person with a gun at around 12.45pm on East Washington Street. The male suspect had been confronted by a loss prevention officer from the Burlington Coat Factory inside the store. There, Day reportedly pointed a handgun at the officer and ran from the store. The Loss Prevention Officer followed Day to the parking lot and kept him in sight before IMPD and Cumberland Police arrived. Day was found lying in a grassy area behind a gas station by police. He surrendered to police and was taken into custody by IMPD without incident, while his handgun was recovered near him. IMPD claimed Day told officers he was having trouble breathing, prompting a call for an ambulance. The emergency crew assessed the teen suspect and determined he could be transported to Indianapolis Arrestee Processing Center. However, while in the back of the jail wagon, Day complained again of breathing issues. A second ambulance was called for Day, but the teen's condition quickly deteriorated. Police said that despite life-saving efforts by the emergency crew, Day died in the back of the ambulance. theindychannel.com

Raleigh, NC: Man arrested after Stand-off with Police following CVS and Rite Aid Armed Robberies
A man accused of robbing two pharmacies before causing a police standoff over the weekend will face a judge Monday. Raleigh police have charged Reginald Donnell Sims with two counts of robbery with a dangerous weapon. One count was for a robbery at a CVS store Friday night. The other was an incident Sunday at a Rite Aid store. No injuries were reported in either crime. Police took Sims into custody around 6:30 p.m. Sunday. abc11.com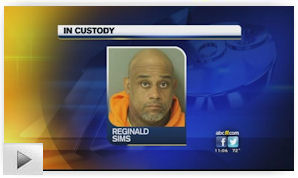 Vancouver, BC, CN: Police investigate brazen daylight murder in Vancouver Westside
Vancouver Police are investigating a brazen daylight shooting in the city's Westside that resulted in the death of one man. According to a release, the incident occurred just after 2 p.m. Sunday when gun shots were fired at King Edward Mall. When officers arrived to the scene, they found a deceased man in the passenger seat of a car parked on the eastern end of the mall near the TD Bank branch. There were many shoppers at the mall at the time of the incident. A number of witnesses had been transported by bus to be interviewed at the Vancouver Police Department's headquarters. vancitybuzz.com

Toronto, CN: Security camera images released in Ciao Bella store stabbing
Toronto police have released security camera images, hoping the public will be able to identify a man wanted in connection to a stabbing at a clothing store. The stabbing occurred in the area of Dufferin Street and St. Clair Avenue West, at approximately 4 p.m. on Tuesday, Sept. 10. Police said two men got into an altercation on the westbound St. Clair streetcar. They got off the vehicle at Dufferin, and one man followed another into the Ciao Bella clothing store. There was another altercation and one of the men was stabbed, police said. ctvnews.ca

Atlanta (Buckhead), GA: Dick's Sporting Goods targeted in early morning Smash & Grab
Thieves broke into Dick's Sporting Goods in the Lenox Marketplace shopping center on Peachtree Road just before 5am Monday. The burglars smashed out the glass front doors of the store. Atlanta Police have not said what was taken in the burglary. ajc.com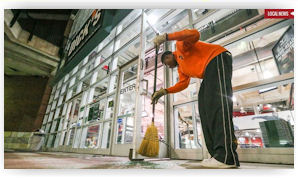 Akron, OH: Wireless City cell phone store Smash & Grab caught on video
Akron police are looking for the man responsible for smashing a truck through the front of an East Waterloo Road cell phone store early Monday. According to police, the man used a pickup truck to smash through the front the Wireless City just after 12:30 a.m. at the South Plaza Shopping Center. The impact broke all the windows of the store and a window in the neighboring Burger King. Police said the man first started using bricks to break the windows but was unsuccessful. He then used a pickup truck backing into the store twice before running inside. newsnet5.com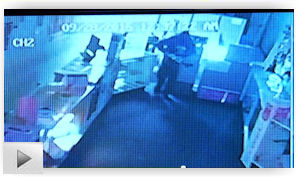 Upper Moreland, PA: Five Below shoplifter arrested, also wanted for Robbery of Wawa store in Norristown
On Sept. 8, 2014 at 1 p.m. Upper Moreland police were called to the Five Below in the Willow Grove section for a report of a retail theft in progress. When police arrived the suspect had left and was last seen fleeing carrying a white plastic bag. Police learned the suspect was seen taking approximately $270 of headphones and while he was leaving the store pushed an employee to the ground. Later in the day police stopped a man matching the description of the suspect who identified himself as Vincent Bryant. However, fingerprints helped identify the man as Brown. The surveillance video of the theft from Wawa showed Brown was the one who went behind the counter to steal $180 worth of cigarettes. montgomerynews.com

Chicago, IL: Man Faces Felony Charge for Selling Counterfeit Chicago Cubs Hats
A Chicago man faces a felony charge after he attempted to sell more than 200 counterfeit Cubs hats outside of Wrigley Field before Friday's game. Daniel Thomas, 36, tried to sell at least 242 inauthentic pink and blue Chicago Cubs hats without authorization, Chicago Police said. He has been charged with one count of selling counterfeit merchandise, which is a class 3 felony. Police officer patrolling the area before Friday's game asked Thomas to leave if he was selling fake merchandise. Thomas told the officer he would leave, but 15 minutes later, he was stopped by investigators with the Department of Homeland Security and security personnel from a private firm hired by Major League Baseball. An agent with Homeland Security told police Thomas had been caught selling counterfeit goods at sporting events in six states since 2013, including Maryland, North Carolina, Louisiana, Nevada and Washington. nbcchicago.com

St Paul, MN: Dollar Tree job Applicant steals before even getting the job
After a man filled out and submitted an employment application at Dollar Tree on Robert Street at 5:30 p.m. Sept. 21, he decided to slip a few items into his backpack without paying before leaving the store. Police arrived and cited the 33-year-old suspect with theft before he could steal away. lillienews.com

Manila, Philippines: 571 skimming devices confiscated from Hong Kong resident
AIRPORT authorities have seized 571 skimming devices from a Hong Kong resident who recently arrived in the country, the Bureau of Customs (BOC) said Monday. Ninoy Aquino International Airport (NAIA) District Collector Edgar Macabeo issued a Warrant of Seizure and Detention (WSD) on the fraud devices that allow a sophisticated way of stealing debit/credit card information and even the owner's PIN and other personal information from a remote location. inspection of the baggage revealed one pouch with 199 pieces of the device for One Time Password (OTP) and 38 SIM cards; one pouch with 173 pieces of the OTP device and 22 SIM cards; and one pouch with 199 pieces of OTP devices with 42 SIM cards. sunstar.com

Berkeley, CA: Man finds $1,300 in Domino's wings delivery box; honesty pays with Free Pizza for a year
A man ordered pizza and wings from a Domino's but got a lot more than he ordered. Mike Vegas told reporters he found stacks of cash inside the delivery box. "I ordered some pizzas and I thought I was going to have the day off. I was going to sit at home and enjoy my relaxation," Vegas said. Vegas said he ate one slice, then put the box in his refrigerator. Several hours later, he noticed he had several calls and messages. The calls were from the Domino's delivery driver, who was supposed to go to the bank after dropping off Vegas' food. It turns out, the driver had put the cash in the wings box for safekeeping. "About 5 a.m., I got home from work and went to my refrigerator and pulled out what I thought was wings. It turned out to be $1,300 bucks," Vegas said. Vegas gave the money back to Domino's. In return, they offered him free pizza for a whole year. winknews.com

Kay Jewelers in the Polaris Fashion Place, Columbus, Ohio was the victim of a Glass Lift theft on Sunday afternoon
The two suspects, a man and woman were able to get away with over $11,000 in merchandise. Same suspects are believed to have hit 2 other Ohio jewelry stores.

UK: Belfast, Ireland: Teens charged with stealing $55,000 worth of clothes in ram-raid burglary at Emporio Fashion Boutique

New Castle, DE: NCCPD seeks credit card fraud suspect


Robberies and Burglaries
● AJ's Locker - Fort Wayne, IN - Armed Robbery
● Boost Mobile - Phoenix, AZ - Armed Robbery
● Brother's - Jefferson, LA - Armed Robbery
● Bud's - Thompson, CT - Armed Robbery
● CVS - Raleigh, NC - Armed Robbery
● Dick's - Atlanta, GA - Burglary
● Dollar General - Bellefonte, PA - Armed Robbery
● Dollar General - Winston-Salem, NC - Armed Robbery
● Dollar General - Meridian, MS - Armed Robbery
● Family Dollar - Dayton, OH - Armed Robbery
● Family Dollar - Rockledge, FL - Robbery
● Family Dollar - Miami Beach, FL - Robbery
● Five Below - Upper Moreland - Theft
● Jolly World - Volusia Co, FL - Armed Robbery
● JT's - Portsmouth, VA - Robbery
● Martin's Market - Elkhart, IN - Armed Robbery
● Mega Saver - Omaha, NE - Armed Robbery/ Clerk shot
● Quik Trip - Kansas City, MO - Robbery
● Rite Aid - Raleigh, NC - Armed Robbery
● Shell - Longtown, TN - Armed Robbery/ Clerk in critical condition
● Surf Bagel - Lewes, DE - Burglary/ 3rd time
● T-Mobile - Houston, TX - Burglary
● Time Saver - Augusta, GA - Burglary
● Wawa - Norristown, PA - Robbery
● 7-Eleven - Bear, DE - Armed Robbery
● 7-Eleven - Fort Myers, FL - Shooting/ 1 killed


Featured Job Listings
Sponsored by NuTech National
Feature Your Job Here For 30 Days -
70% Aren't On the Boards
VP of Sales/Client Relations
More details coming soon
Confidential - Retained Search
Nationwide
Gus Downing
NEW TODAY Dir AP
99 Cents Only Stores
Commerce, CA
99 Cents Only Stores
Reg Dir LP
Sears

Hoffman Estates, IL
Sears Holdings Corp
Dir LP
Pier 1 Imports
Fort Worth, TX
Pier 1 Imports
LP Dir
BevMo
Concord, CA
BevMo
Dir LP
Lane Bryant
Columbus, OH
Lane Bryant
Dir LP (Western Canada)
Walmart Canada
Calgary, CA
Walmart Canada
Dir LP
Cracker Barrel
Lebanon, TN
Cracker Barrel
Dir Safety AP Solutions
Walgreens
Deerfield, IL
Walgreens
Dir of AP, Global Ecommerce
Ralph Lauren
Greensboro, NC
Ralph Lauren
Dir AP
Saks Fifth Ave

New York, NY
Saks Fifth Ave


Territory LP Dir.
Burlington Stores
Los Angeles, CA
Burlington Stores
Dir. of Security
Estee Lauder
El Segundo, CA
Estee Lauder
Director of LP
Pacific Sunwear
Anaheim, CA
Pacific Sunwear
VP Supply Chain, LP & Safety
Ross Stores
Ft. Mill, SC
Ross Stores
Regional LP Mgr
Tillys
Bay Area, CA
Tillys
Regional LP Mgr
Tractor Supply Co.
Baltimore, MD
Tractor Supply Co.
Sales Representative
NuTech National
Maitland, FL
NuTech National

Limited Time Only - Post Your Multi-Unit LP jobs for FREE - Learn More Here
Daily Job Alerts


Appearing One Day Only
View our Internet Jobs Archives here
AP Manager
BJ's Wholesale Club
Capitol Heights, MD
BJ's Wholesale Club
Regional AP Mgr
BJ's Wholesale Club
Westborough, MA
BJ's Wholesale Club
LP Manager
Boston Store
Janesville, WI
Bon Ton Stores
Store AP Mgr
Home Depot
Brooklyn, NY
Home Depot
Store AP Mgr
Home Depot
Riverside, CA
Home Depot
Store AP Mgr
Home Depot
Anaheim, CA
Home Depot
Store AP Mgr
Home Depot
Santa Ana, CA
Home Depot
LP Specialist
Dillons
Andover, KS
Kroger
Dept Mgr LP & Safety
Lowe's
Ruckersville, VA
Lowe's
Dept Mgr LP & Safety
Lowe's
Morristown, TN
Lowe's
AP Dist. Mgr
Rite Aid
Southern NJ
Rite Aid
AP Dist. Mgr
Rite Aid
Waterford, MI
Rite Aid
AP Mgr
Saks Fifth Avenue
Boston, MA
Saks Fifth Avenue
Risk Management Mgr
Saks Fifth Avenue
New York, NY
Saks Fifth Avenue
AP Mgr in Training
Walmart
Towson, MD
Wal-Mart
AP Mgr in Training
Walmart
Farmville, VA
Wal-Mart
AP Mgr in Training
Walmart
Reidsville, NC
Wal-Mart
AP Mgr in Training
Walmart
Clearlake, CA
Wal-Mart
AP Mgr in Training
Walmart
Gettysburg, PA
Wal-Mart
LP Mgr Hrly
Kmart
Wichita, KS
Sears Holdings Corp
LP Mgr Hrly
Kmart
Farmington Hills, MI
Sears Holdings Corp
LP Mgr Hrly
Sears
Lakewood, NY
Sears Holdings Corp
LP Mgr - DC
Ulta Beauty
Dallas, TX
Ulta Beauty


Home of the Industry's Original
On the Move

| | |
| --- | --- |
| | Daniel Perea was named Market Asset & Profit Protection Manager for Sears Holdings Corporation. |
| | Mike Calvert was named Market Asset & Profit Protection Manager for Sears Holdings Corporation. |
Post Your New Job or Promotion!
See all the Industry Movement


Your Career
Sponsor this section of the Daily
Why You Need a Different Mentor at Every Step In Your Career There are numerous articles and papers expressing the fact that finding a mentor to help guide you early in your career is extremely important. This doesn't just stop at finding one mentor, though, there are advantages and benefits that come from finding different mentors at each stage of your career. Find the right age gap

5 Tips for Building a Relationship with a Mentor Mentors can give you the latest and greatest tips on how to successfully make the most out of your career. They have valuable advice to offer and can help lead you to great success. Here is some advice for those trying to find a perfect mentor. Be open to learning



Last week's most popular articles--



10 Ways to Crush Your Team's Motivation
When your employees are in their groove and working together, it's a great feeling, but it can all go downhill fast. There are certain things that managers do or say that can kill team motivation. Here are ten common motivation killers that you want to be sure you avoid. No making comparisons

5 Simple Ways to Be a Good Boss No Matter how Busy You Are The key to being a great leader is to not lose sight of what is important, no matter how much you have to do. Keeping a positive environment and your employees engaged, shouldn't fall to the wayside so follow these strategies to stay in touch with those around you even when life gets hectic. Talk it out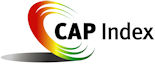 Tip of the Day
Sponsored by Vector Security
Networking has always been a key to career development and finding that next job. However, if you're not careful it can also limit you, eliminate you and even work against you. If your network is comprised of executives doing exactly what you do, then you may have competition and may even find some working against you. You've got to broaden and expand your network outside your immediate group and establish relationships outside your company and your professional circle. Remembering that quantity is no substitute for quality and, as in any mutually beneficial relationship, what you bring to the table for them is as important as what they bring to the table for you.

Just a Thought,
Gus





Upcoming Events
---
Recruiting?
Get your job e-mailed to everyone... everyday
Post on our Featured Jobs Board!
Reach your target audience in 2015 every day!
Request our 2015 Media Kit
update account / change e-mail
unsubscribe FEEDBACK
www.downing-downing.com

Advertise With The D&D Daily




36615 Vine Street, Suite 103
Willoughby, OH 44094
440.942.0671
copyright 2009-2019
all rights reserved globally