The D&D Daily Mobile Edition
September 30,

2014



The LP Industry's #1 News Source - Informing, Educating and Instilling a sense of community


News Brief
Sponsored by WG Security Products, Inc.
Identity Theft, Personal Cybersecurity and Terrorism Top the List of Americans' Security Concerns - 49% say personal safety Security related topics are often front and center in the 24-hour news cycle, but what concerns Americans the most? According to a new national survey from University of Phoenix College of Criminal Justice and Security, identity theft (70 percent) and personal cybersecurity (61 percent) are the security issues of greatest concern. Other security concerns include: terrorism (55 percent), national security (54 percent), personal safety (49 percent), neighborhood crime (47 percent), property theft (44 percent) and natural disasters (44 percent). Despite recent high profile incidents, only 18 percent of working adults are concerned about workplace violence. More working adults (31 percent) are concerned about organizational security issues such as corporate cybersecurity, network security, fraud and corporate espionage. (Source businesswire.com)

Retailers in EEOC's Investigative Crosshairs - Are Workplace Personality Tests Fair? Growing Use of Tests Sparks Scrutiny Amid Questions of Effectiveness and Workplace Discrimination Workplace personality testing has become a $500 million-a-year business and is growing by 10% to 15% a year. But the rise of personality tests has sparked growing scrutiny of their effectiveness and fairness. Some companies have scaled back, changed or eliminated their use of such tests. Civil-rights groups long focused on overt forms of workplace discrimination claim that data-driven algorithms powering the tests could make jobs harder to get for people who don't conform to rigid formulas. The Equal Employment Opportunity commission is investigating whether personality tests discriminate against people with disabilities. As part of the investigation, officials are trying to determine if the tests shut out people suffering from mental illnesses such as depression or bipolar disorder, even if they have the right skills for the job, according to EEOC documents. EEOC officials won't comment on the investigation. In general, though, "if a person's results are affected by the fact that they have an impairment and the results are used to exclude the person from a job, the employer needs to defend their use of the test even if the test was lawful and administered correctly," says Christopher Kuczynski, EEOC acting associate legal counsel. Employers are watching the investigation closely. A ruling against personality tests would "set a tremendous precedent," forcing companies and test makers to prove their tests aren't discriminatory. Job-screening personality tests are largely based on a psychological model developed in the 1930s. Until recently, job candidates often took the tests well into the hiring process, and the results were considered along with interviews and past experience. A must read for all those involved - subscription required. Great overview and update with virtually all the companies discussed being retailers. (Source wsj.com)

Retail top industry for breaches - It's All in the Passwords Retail is the top industry targeted for data breaches. According to the 2014 Global Security Report from cybersecurity provider Trustwave, retail made up 35% of attacks Trustwave investigated in 2013. Food and beverage ranked second at 18% and hospitality ranked third at 11%. In addition, POS breaches accounted for 33% of Trustwave's 2013 investigations, while e-commerce made up 54% of assets targeted and data centers comprised 10% of assets targeted. The median number of days from initial intrusion to detection was 87 days. Weak or default passwords contributed to one-third of compromises investigated by Trustwave. (Source chainstoreage.com)

Second attack hits Supervalu grocery stores payment systems - This time they were ready and only hit 4 Cub Food franchise stores SuperValu, the grocery store operator hit by a cyberattack in June and July, has suffered a second attack on its payment processing system, it said Monday. The Minnesota-based company said the more recent attack involved different malware installed on the part of its computer network that processes card payments at some of its Shop 'n Save, Shoppers Food & Pharmacy and Cub Foods stores. But the company said it believes that cardholder information is largely safe. While the second breach is no doubt embarrassing for the company, the severity of the attack was partially mitigated by technology it had deployed since the first breach, it said. It only succeeded in capturing payment card data between Aug. 27 and Sept. 21 from some checkout lanes at four Cub Foods franchise locations in Hastings, Shakopee, Roseville and White Bear Lake, Minnesota. SuperValu said it doesn't believe the captured data was transmitted to a third party. (Source csoonline.com)

NRF's privacy expert speaks on data breach and cybersecurity legislation What's going on with data breach legislation? This past Congress has been no different than the previous four terms, with members wanting to enact a uniform federal law which would require companies that have suffered a breach to notify every potentially affected consumer. The reason these bills are being proposed is essentially because there are 47 state laws that currently require breach notifications. How complicated is notification if there is a breach? NRF supports the principle of one uniform national standard so that ... businesses will not have to wade through a set of 51 different laws to figure how they notify [consumers]. It would also be good for consumers because they would know what their rights were in terms of receiving notice, no matter where they live. In an average credit card transaction, there's the retailer, bank, payment processer, credit card company, etc. How would federal legislation ensure all are included in the law? Some of the proposals we've seen in Congress have suggested that the only entity that has a [breach] notice obligation is the retailer and everyone else in the [payment] stream would be exempted. There have been many breaches. Why don't we have a federal law yet? Talk about cybersecurity legislation. Where are we? Where does NRF fit into U.S. cybersecurity concerns? (Source nrf.com)

The Crime-as-a-Service business model is growing & anyone can become a cyber-criminal In which specialists in the virtual underground economy develop products and services for use by other criminals. This Crime-as-a-Service business model drives innovation and sophistication, and provides access to a wide range of services that facilitate almost any type of cybercrime. A new iOCTA report highlights that, as a consequence, entry barriers into cybercrime are being lowered, allowing those lacking technical expertise - including traditional organized crime groups - to venture into cybercrime by purchasing the skills and tools they lack. "The inherently transnational nature of cybercrime, with its growing commercialization and sophistication of attack capabilities, is the main trend identified in the iOCTA. It means that issues concerning attribution, the abuse of legitimate services, and inadequate or inconsistent legislation are among the most important challenges facing law enforcement today. (Source net-security.org)

Protection One Introduces Signal Chat, the Industry's First Text Event Notification Service for Disposition of Schedule Alarm Events Protection 1, the largest full-service business and home security company in the U.S., today announced the introduction of Signal Chat, its innovative notification service that allow end-users to disposition Schedule Alarm Events, such as Late-to-Open/Late-to-Close, via text messaging chats on their smart phones with Protection 1's Central Station or other site contacts. Signal Chat will help users balance important schedule notifications with the cost of false police dispatches for unresolved notifications. "These events can lead to lost profits or, more importantly, indicate a life-safety threat to associates. While Signal Chat is applicable to businesses of any size, it was created specifically to meet the needs of our largest customers." (Source businesswire.com)

Protection 1 Becomes the Only Security Integrator to Hold Cisco Cloud and Managed Services Express Partner Certification Protection 1, the largest full-service business and home security company in the U.S., today announced that its Network Operations Center (NOC), part of its Integrated Systems Operations, has received Cisco Cloud and Managed Services Express Partner Certification status. Protection 1 is the only security systems integrator to hold this designation. Express Cloud and Managed Services certification recognizes companies who have attained the expertise in the preparation, planning, designing, and implementation phases for selling and supporting cloud or managed services based on Cisco platforms. Protection 1's ongoing investment in technology and the skill sets of our team members give us the ability to deliver more than just security integration to our customers. (Source businesswire.com)

EBay, Adopting Strategy Backed by Icahn, to Spin Off PayPal The move will cleave eBay almost in half, separating it from the payments processor it acquired 12 years ago and built into a giant that generates almost half of the company's revenue. (Source nytimes.com)

Gabe's Stores Introduce CAP Program From TPJ and NASP to Grow Offender Accountability and Protect Community Resources While Fighting Retail Theft Loss prevention cloud technology company Turning Point Justice (TPJ) and the National Association for Shoplifting Prevention (NASP) today announced that fashion retailer Gabriel Brothers (Gabe's) has adopted the CAP for Shoplifting crime accountability program. A collaborative retail theft solution created by TPJ and NASP, CAP is based upon the principle that cooperation between retailers, law enforcement and the justice system saves time and money for everyone while improving offender accountability and reducing recidivism. (Source turningpointjustice.com)

Retail Crime in the U.K. up 166% since 2009 - Average value of theft up 62%

Radio Shack may have a Savior for the holidays

Wireless Security Camera Systems 101

Sephora Opens State-Of-The-Art Distribution Center in Harford County, MD
Quarterly Same Store Sales Results
Walgreens Q4 up 5.4% with sales up 6.2%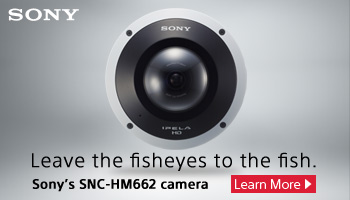 All the news - One place - One Source - One Time
The D&D Daily respects your time
& doesn't filter retail's reality
Report Your News!
(content subject to approval)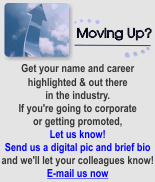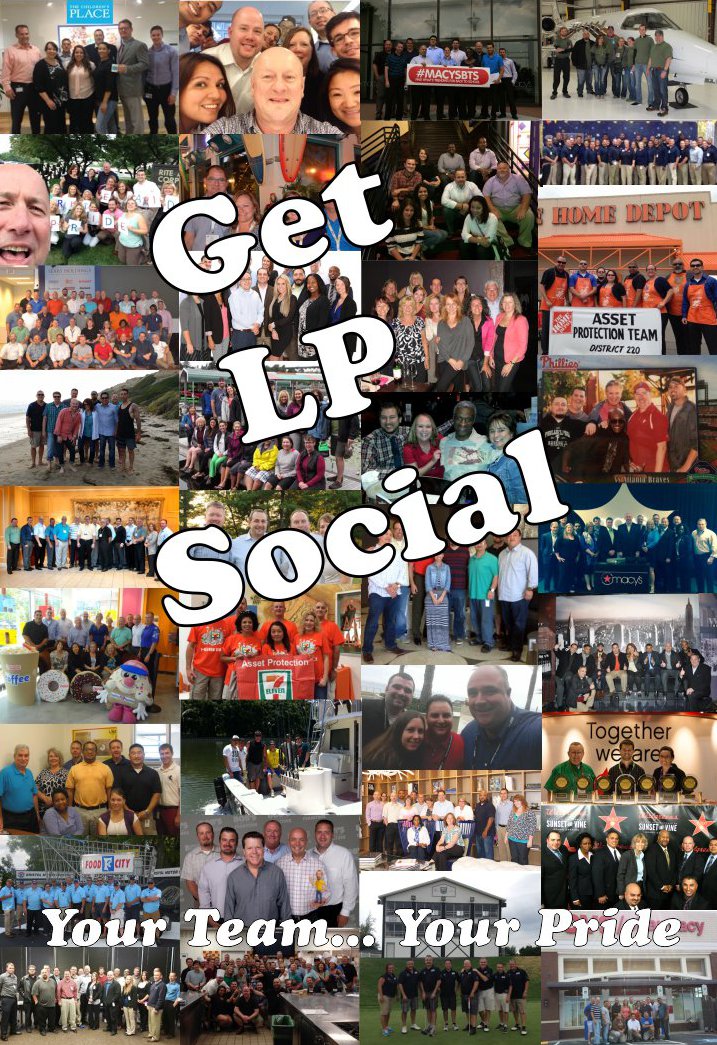 Loss Prevention News Network

"Live in Ft. Lauderdale at the NRF Show 2014"
ORC's Public Partnership
Joe LaRocca, VP & Senior Advisor, LP, RetaiLPartners, moderates this session on the importance of public-private partnerships in fighting ORC. Captain Bill Williams and Detective Joe Hopkins of the LAPD, and Sergeant Jim Ostojic of the Polk County Sheriff's Office, tell us about the industry-leading models taking shape across the country that are helping retailers and law enforcement share real-time information like never before. Learn about the commercial crimes division of the LAPD, the expansion of associations like LAAORCA and the new ORC training programs for law enforcement.

NEXT UP - Coming October 6
Stan Welch, VP of Loss Prevention, JCPenney
"Managing the Change Process - The Value of Trade Associations"
LPNN Quick Take #18
Checkview
In this LPNN Quick Take, Amber Virgillo chats with Nicholas Khalil, CEO of Checkview. As a diamond sponsor for the International Association of Interviewers, Checkview takes continuing education seriously. Nicholas tells us about Checkview's long-term commitment to both its customers and the LP industry as a whole. Also hear about the holistic approach this systems-integrator takes with its unique "Program Oversite" modules, a comprehensive offering that acts as an extension of the LP team.



Joan Manson

Sponsored By:



Bass Security



Sponsored By:



Keith White & Michael Nelson

Sponsored By:


Dan Faketty and Professor Bob Hanson

Sponsored By:


The NRF's LP Legislative Committee, a National Update





Jeff Fulmer & Jon Gold


Sponsored By:



Preparing - Training - Responding to the Active Shooter



Rich Mellor


Sponsored By:


Cyber Security's Increasing Impact on Retail & the Role of Loss Prevention

Tom Litchford
Sponsored By:


ORC Roundtable
A National Update

Sponsored By:



Click here for upcoming episodes

Solution Providers, have a video or commercial you want to publish? Contact us.

Press Releases

Hy-Vee to Utilize Agilence's Reporting Solution Retail 20/20 to Improve In-Store Operations
The employee-owned grocer will be using Retail 20/20 in place of the XBR tool



MOUNT LAUREL, NJ, September 30, 2014 - Agilence, Inc., the leader in cloud-based exception reporting solutions, today announced that Hy-Vee will deploy Retail 20/20 exception reporting to improve operations and reduce shrink. The employee-owned grocer is based in West Des Moines, Iowa, and operates 237 stores in Iowa, Illinois, Missouri, Kansas, Nebraska, South Dakota, Minnesota, and Wisconsin.

"While looking for a solution we were keen on finding one that could help us improve our in-store operations, while also making exception reporting a priority," said Darren Baty, Senior Vice President and Chief Information Officer, Hy-Vee. "After seeing Retail 20/20 in action it became clear that we would be able to reduce shrink and improve our front end with this tool."

"I am very happy to have Hy-Vee join our growing family of clients," said Russ Hawkins, CEO, Agilence, Inc. "Their selection of Retail 20/20 is a testament to our team's goal of building the best solution possible for retailers."

About Agilence
Agilence (www.agilenceinc.com) is the industry leader in next-generation exception-based reporting solutions for retail loss prevention and operations. Agilence develops Retail 20/20, a highly flexible and powerful, cloud-based reporting solution that provides visibility into daily store operations to reduce fraud and operational inefficiencies. Retail 20/20 provides users with a complete view of their business, empowering them to make informed decisions faster, to increase efficiency and improve profit margins across the enterprise. Founded in 2006, Agilence, Inc. is headquartered in Mount Laurel, NJ. To learn more about Agilence, please email sales@agilenceinc.com or call 856-366-1200.

e-commerce

Sponsored by The Zellman Group
The days of credit card fraud are numbered
Today magstripes are on the backs of millions of US-issued credit and debit cards, where they hold all the information needed to produce a flawless counterfeit card -- account number, expiration date, and a secret code called a CVV. That has made Forrest Parry's invention one of the computer underground's most prized targets -- more valuable than anything on your hard drive. We were reminded of that last week, when Home Depot confirmed that 56 million shoppers had their credit card data siphoned from the big box retailer's point-of-sale systems over six months. That's 3,000 miles of magstripe, stolen three inches at a time. Since about 2001, stolen magstripe swipes, or "dumps," have been the pork bellies of a massive hacker commodities market, centered in Eastern Europe and stretching around the globe. Beyond the hackers who breach stores like Home Depot, and the resellers like Rescator who market the cards, there are vendors specialising in the hardware and material -- plastic embossers, fake holograms, blank cards, magstripe encoders -- needed to use the data and others who crank out professional fake IDs to help pass the fake cards. By the most conservative estimates, it all adds up to $11 billion (7 billion pounds) in losses annually. (
Source wired.co
)
When a Big Ecommerce Order Is Really a Scam
The email inquiry seems honest enough. A customer wants to place an order; perhaps she is even going to place a large order and wants to know if she can get a discount and quick delivery. But, unfortunately, the order could be a scam. Fraud is a significant problem for retailers that most often happens when a buyer places an fraudulent online order via a stolen credit card. But retailers might also be the target of email scams. Frequently, the thieves will act like a buyer with a question, and eventually end up asking you to pay a third-party for picking up products or accept unusual wire transfers. Watch out for these scams including The Glove Order and The Horse Feed Inquiry. (
Source practicalecommerce.com
)
AutoZone's web sales grow 19% in fiscal 2014
Will Mobile Payments on Wearable Devices Be the next Big Thing?
"Fraud is not a person - it is a dynamic grouping of statistics that deviate from the norm."
Stuart B. Levine, CFI, CFCI
CEO, The Zellman Group & Zellman Fraudnet

Big Data
Sponsored by Verint
The growing scope and challenge of data loss prevention - 3rd-party vendors mean more entry points to your retailer's data With hacks and data breaches continuing to hit the news headlines, businesses should be more aware than ever before about the risks and threats posed to their data. As businesses and organizations incorporate an ever-growing number of solutions, platforms and applications into their IT operations, it goes without saying that the scope for data loss, and its prevention, rises in tandem. At a very basic level, by simply looking at the increasing number of entry points to data for staff and third parties, and the number of ways in which it can be removed from an organization, you can see that the scope for DLP has drastically increased over the past 20 years. (Source techradar.com)

Using Real-Time Data to Detect Fraud
More and more retailers are using Big Data to rethink things like sales, fraud detection and inventory levels. They're looking at shaving seconds from an activity or boosting sales by percentage points. While volume can be the key to recognizing fraud, velocity is the key to stopping fraud. New real-time Big Data platforms enable companies to process massive quantities of historical information and crosscheck new transactions in real-time to spot patterns and halt a transaction before it occurs. By having real-time data at their fingertips, data scientists can also look at new information on the fly, evolving countermeasures just as criminals are adapting to security that's already in place. With every measure of fraud prevention, companies can lower their costs, protect their assets and safeguard their customers. (Source smartdatacollective.com)

Study: Global Big Data market to reach $48 billion by 2018 The global Big Data market, worth $6.3 billion in 2012, is expected to reach a value of $48.3 billion in 2018. According to a new study from Transparency Market Research, a year-on-year compound annual growth rate (CAGR) of 40.5% during the period 2012-2018 will produce that figure. In terms of revenue, the current leader of the Big Data market is the region of North America, which, according to the report, will maintain its leading rank and gain share worth about 54.5% of the global Big Data market during the forecast period. It could be followed by Europe. (Source chainstoreage.com)


ORC News
Sponsored by Security Resources
Thieves in San Antonio take $15,000 worth of merchandise from upscale store At least two burglars ransacked the upscale Guidi Italian Handbags store in Castle Hills early Thursday morning, stealing an estimated $15,000 in merchandise. Wayne Davis, police chief for Castle Hills, said the burglars entered the store, at the intersection of Northwest Military Highway and West Avenue, by striking a glass door and window. The two burglars were wearing masks, hoodies and gloves. Owners believe the suspicious person who entered the store a month ago may have something to do with the burglary. Davis agreed, adding the suspect may have "cased," or examined, the store. (Source mysanantonio.com)

7-Eleven employee arrested in Midland, TX for stealing $17,500 in money orders A 19-year-old man was arrested Saturday after he allegedly issued himself $17,500 in money orders from his employer, according to court documents. The store manager said her employee, Gutierrez-Ponce, had issued himself several money orders totaling about $17,500 on Wednesday and Thursday. The transaction records showed that there was $11,000 missing on Wednesday and $6,500 missing on Thursday. (Source mrt.com)


Identity theft fugitive captured in Lebanon, TN Lebanon police arrested a fugitive from out of state Sunday who allegedly tried to use a stolen credit card and had large quantities of merchandise in his vehicle. Eric Darden, 31, of Charlotte, N.C., was wanted in Wisconsin and North Carolina for multiple counts of felony larceny and identity theft. Darden tried to make a purchase at a Brooks Brothers store in Franklin, where the credit card was denied. Franklin police later discovered the card was stolen and other stores were warned. Darden allegedly tried to use the card in Lebanon, where he was recognized by an employee who called police. Police discovered large amounts of clothing, iPads and sunglasses. Darden was also charged as a fugitive from justice in Lebanon and will be returned to other jurisdictions to face charges there. (Source tennessean.com)

Charges expected for 5 men in Shopko theft in Oshkosh, WI

Trio charged with retail theft at Walmart in Mattoon, IL

Two locals arrested at Walmart in Marion, IL, charged with theft as Level 6 felony
Do you have an ORC case to share?
Share your ORC news and help the industry grow


Retail Crime News

Sponsored by NuTech National
Data Breach: ACME Markets in Delaware, Maryland, New Jersey and Pennsylvania were potentially affected Card data of ACME shoppers may be at risk after another hack, the supermarket's owner said. Albertsons, which owns ACME Markets, and Supervalu made the announcement Monday. The breach could affect ACME Markets stores in Delaware, Maryland, New Jersey and Pennsylvania. The company said that in late August or early September, malicious software was installed on networks that process credit and debit card transactions at some of their stores. "Based on the information we currently know, it is not believed that any customer data was stolen. However, out of an abundance of caution, if you used your credit or debit card in a potentially affected store between June 22, 2014 and July 17, 2014 or between August 27, 2014 and September 21, 2014, you should monitor your credit and debit card account and promptly contact the bank that issued your payment card if you see suspicious activity. Stores in the following states were potentially affected: Delaware, Maryland, New Jersey, and Pennsylvania," ACME said in a FAQ statement on their website. (Source 6abc.com)
Suspect in Kmart $30,000 Jewelry theft shot during struggle with Mehlville, MO Police; officer injured Police said a shoplifter was tased by police before an officer-involved shooting in the parking lot of a South County Kmart store Tuesday morning. Police were dispatched to the Kmart after man allegedly walked out of the store with more than $30,000 in stolen jewelry. Police said the man walked into the store with a screw driver, opened the jewelry case, grabbed the jewelry and attempted to flee. When police arrived on the scene, the suspect was running across the parking lot. Police began chasing the man to his vehicle. Once inside the suspect's vehicle, a struggle ensued between the officer and the suspect. The officer used a taser twice, but that didn't stop the suspect, a spokesman for the St. Louis County Police Department said. Shortly after, a gunshot went off inside the vehicle, grazing the suspect in the leg. (Source kmov.com)
Dallas Convenience Store Guard Shot and killed in an Armed Robbery gone bad Police in Dallas are searching for the suspects who shot and killed a security guard late Monday night. The incident happened at the Bruton Food-Deli convenience store, located near the intersection of Bruton Road and Masters Drive. (Source cbslocal.com)

Convenience store violence victims will make another push for more security in Indianapolis Supporters of stronger requirements for convenience store security are planning to make another push to change State Law. Representative Ed Delaney (D- Indianapolis) tells FOX59 he will make his third attempt to pass legislation known as "Marcy's Law," which would require all gas station convenience stores to install bullet-proof plexiglass barriers to protect employees at the cash register. The bill is named after Marcy Birnell, who survived being shot in the head by a 15-year-old during a 2011 robbery at the Village Pantry store where she worked. (Source fox59.com)

Jackson, MS City leader pushes for tougher security at Convenience Stores

South Charleston, WV Police Searching For Man They Say Assaulted a Target Loss Prevention Officer South Charleston police are looking for a man who they said assaulted a loss prevention officer while attempting to take merchandise out of a store without paying for it. Police said the man in the photo entered the South Charleston Target on Sep. 18. Police said the man loaded more than $400 worth of merchandise into a basket and was trying to leave when he was approached by loss prevention officers. Police said he assaulted one of the officers and fled the scene before law enforcement could get there. (Source wchstv.com)

Two Chicago area Women sue Victoria's Secret, claiming false theft accusation Two south suburban shoppers are seeking $100,000 in damages from Victoria's Secret in Orland Park, after they were falsely accused of stealing merchandise, according to a lawsuit filed in Cook County Circuit Court in May. According to their complaint, the two friends, Cherlonda Martin and Sherlean Lewis, once enjoyed shopping together as a social activity, but now it causes them fear and anxiety. Last week, attorneys for Victoria's Secret, a lingerie retailer, requested that the matter be moved to federal court, noting that the women are seeking more than $75,000. (Source suntimes.com)

Devils Lake, ND McDonald's employee facing formal charges over $20,000 theft The Devils Lake Police Department reports that a Devils Lake woman is jailed pending a formal charge of felony theft. Police allege she stole more than $20,000 from her employer. The authorities say the woman admitting stealing the money from the Devils Lake McDonalds starting in March of this year and continuing up through this month. Police say the 31-year old suspect had access to the money in her role as a manager of the restaurant. (Source devilslakejournal.com)

San Diego County reports 17 Top Spots for Burglaries Big-box stores may not be popular with erudite urban planners, but they are with burglars. U-T Watchdog reviewed reports of vehicle and other burglaries in San Diego County and found many of the blocks with the most reports were the ones near large shopping centers. Click through to see the block with the most burglaries from July 2013 to July 2014. (Source utsandiego.com)

Seattle's 2nd legal pot store built like a fortress, ready for Tuesday opening The retail outlet is called Uncle Ike's and its focus isn't just on the pot - security is paramount at the new facility. The first thing you notice is the construction - the building looks as secure as Fort Knox. And for added protection, security is being run by ex-military. "One entrance, no other points of entry or people can break into," said property owner Ian Eisenberg. "Double secured roof, nobody's going to drill through the roof or crash through the walls. I don't think we're going to have any problems there." (Source q13fox.com)

Have a security camera? South Bend, IN Police want to know It's one of South Bend Police Department's goals for 2015: Using surveillance video in a faster, smarter way to help catch criminals. It's in the idea stage right now, but this list would include business owners and maybe even homeowners, who have security cameras on their property. The registry would include their contact information, so that in an emergency, police would know who to call to get that footage, saving valuable time. (Source wsbt.com)

Bomb threat at Walmart Neighborhood Market in Orlando

Attempted burglary at Hilton Head jewelry store

Pair arrested on felony charges following $300 theft at Carson City Sportsman's store

Robberies and Burglaries
● Brother's - Albany, GA - Armed Robbery- 3rd since August
● Circle K - Elyria, OH - Armed Robbery - suspect arrested
● CVS - Hamilton, NJ - Armed Robbery - suspect arrested
● Dollar General - Tulsa, OK - Armed Robbery - employee injured
● Dollar General - Berks Co, PA - Armed Robbery
● Dollar General - Winnsboro, TX- Armed Robbery
● Dollar General - Cape Girardeau, MO - Armed Robbery - suspect arrested
● Gulf - Somersworth, NH - Robbery
● Jay's Food - Timmonsville, SC - Armed Robbery - employee injured
● Kmart - Twin Falls, ID - Armed Robbery
● Nutrishop Nutrition - Schererville, IN - Armed Robbery
● Sagona's True Value - Paincourtville, LA - Burglary - 2 arrested
● Walgreens - Twin Falls, ID - Armed Robbery
● 7-Eleven - Philadelphia, PA - Armed Robbery - suspect w/ AK-47

Vendor Spotlight

Axis Announces Innovative Surveillance Solution for Large Areas with Simultaneous Full 360° Overview and Detailed Zoom
AXIS Q6000-E enhances the AXIS Q60-E Series, providing a 360° overview with four adjustable heads and one-click, high detail, optical zoom for uninterrupted situational awareness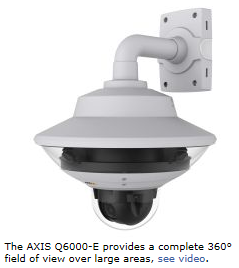 CHELMSFORD, Mass. - ASIS International, booth #1023 - September 29, 2014 - Axis Communications, the global leader in network video surveillance, announces AXIS Q6000-E, an outdoor-ready 360° network camera that integrates seamlessly with the AXIS Q60-E Series of PTZ dome network cameras to provide a unique surveillance solution (see video). AXIS Q6000-E will be on display in booth #1023 at ASIS International from Sept. 29 to Oct. 1.

With just a single click, operators can optically zoom in on details of interest with high precision while at the same time being able to maintain an overview of large areas of up to 215,000 sq. ft. - about the size of four football fields. This makes AXIS Q6000-E ideal for city surveillance applications, such as monitoring of public squares and parking lots, as well as food courts in shopping malls and other open areas.

"Surveillance of large areas is challenging and often inefficient," said Fredrik Nilsson, general manager, Axis Communications, Inc. "AXIS Q6000-E takes the best of both worlds delivering wide area surveillance and detailed optical zoom on areas of interest. The seamless integration with AXIS Q60-E Series provides a smart, innovative and space-efficient solution offering new and unique video surveillance possibilities for improved situational awareness in in city surveillance, critical infrastructure and retail applications."

This new product will open up new opportunities to solve a common problem, for example in the city surveillance field where there is a need for both a PTZ camera to provide detail, and for a full overview camera to cover the entire area. A single click on any object in AXIS Q6000-E, using the one-click PTZ control feature, will trigger the AXIS Q60-E allowing operators to optically zoom in on the specific object of interest. The use of two screens gives a full 360° overview from AXIS Q6000-E, and a zoomed-in view from AXIS Q60-E, providing operators with a high level of detail while simultaneously being able to maintain an overview of the entire monitored area.

Read more here.



Featured Job Listings
Sponsored by Cam Connections
Feature Your Job Here For 30 Days -
70% Aren't On the Boards
Group VP of LP
Retained Search
New York, NY
Gus Downing
ORC Investigations Mgr
The Home Depot
Atlanta, GA
The Home Depot
Director Digital LP
Nike
Portland, OR
Nike
Regional Director, AP
Rite Aid
NY Metro, NY
Rite Aid
Regional LP & Safety Director
Younkers
Okemos, MI
The Bon Ton Stores
Sr Manager of LP
Dunkin' Brands
Dallas, TX
Dunkin' Brands
Sr LP Analyst
Dunkin' Brands
Canton, MA
Dunkin' Brands
Corporate Investigator
Confidential
San Francisco Bay, CA
Confidential
DC LP Manager
Brookstone
Mexico, MO
Brookstone
Regional LP Manager
The Vitamin Shoppe
Chicago, IL
The Vitamin Shoppe
National Account Manager
Vector Security, Inc
TBD
Vector Security, Inc
LP Agent
JONS Markets
Los Angeles, CA
JONS Markets
Bilingual AP Specialist
Bi-Lo Holdings
Miami, FL
Bi-Lo Holdings
AP Associate
Ralph Lauren
Orlando, FL
Ralph Lauren
LP Investigator
Lamps Plus
Chatsworth, CA
Lamps Plus
LP Investigator
Tom Thumb
Dallas, TX
Safeway
National Account Mgr
Confidential
Northeast
Downing & Downing

Limited Time Only - Post Your Multi-Unit LP jobs for FREE - Learn More Here

Daily Job Alerts


Sponsored by Cam Connections
Appearing One Day Only
View our Internet Jobs Archives here
Area AP Manager
Big Lots
Columbus, OH
Big Lots
LP Supervisor
JC Penney
Humble, TX
JC Penney
LP Supervisor
JC Penney
Elyria, OH
JC Penney
LP Supervisor
JC Penney
Dodge City, KS
JC Penney
Dept Mgr LP & Safety
Lowe's
Antioch, CA
Lowe's
Dept Mgr LP & Safety
Lowe's
Miami, FL
Lowe's
AP Manager
Sam's Club
Gilbert, AZ
Wal-Mart
AP Manager in Training
Walmart
Fort Worth, TX
Wal-Mart
AP Manager in Training
Walmart
Matteson, IL
Wal-Mart
AP Manager in Training
Walmart
Longview, WA
Wal-Mart
AP Manager in Training
Walmart
Blaine, MN
Wal-Mart
AP Manager in Training
Walmart
Fremont, NE
Wal-Mart
AP Manager in Training
Walmart
Canton, OH
Wal-Mart
AP Manager in Training
Walmart
Stamford, TX
Wal-Mart
LP Manager Hrly
Sears
Missoula, MT
Sears Holdings Corp
LP Manager
Kmart
Lubbock, TX
Sears Holdings Corp
LP Manager
Kmart
Cheektowaga, NY
Sears Holdings Corp
LP Manager Hrly
Kmart
New Castle, PA
Sears Holdings Corp
Field LP Manager
Staples
Springfield, NJ
Staples
Field LP Manager
Staples
Los Angeles, CA
Staples
AP Team Leader
Target
Homewood, IL
Target
AP Team Leader
Target
Lake Worth, FL
Target
AP Team Leader
Target
Sturgeon Bay, WI
Target


Home of the Industry's Original
On the Move

Kevin Killion was promoted to Market Asset Protection Manager - Small Formats for Walmart.
Post Your New Job or Promotion!
See all the Industry Movement

Your Career
Sponsor this section of the Daily
The Secret to Rocking Your Next Presentation Having trouble coming up with a way to make your presentation more effective and engaging with the audience? A question could do just the trick. A well-timed questions can build intrigue and help calm your nerves. Use these tips to figure out what kind of question to use and when to use them. (Ask "What if?")

The Best Presentations Wrap a Message in Surprising Personal Stories Everyone loves a good story, so the next time you have to give a presentation, dig deep to find a personal story that helps drive home your message. You have to find that element that makes your presentation unique, and you won't get that by playing it safe. (Be remembered)

How to Command a Room Without Saying a Word Just as your voice can be powerful, so can not saying a single word. Your charisma can help you demonstrate your dominance over a room, and your body language can allow others to see your intentions. In order to exert the most influence upon others, find out first what your presence is saying. (Unconscious signals)

18 Ways to Send the Right Message with Body Language 60 to 90% of our communication with others is nonverbal, so the way you present yourself is important. This is especially important when meeting someone for the first time, as you don't want to give the wrong impression. Use these tips to communicate your credibility and intentions. (Good posture)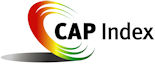 Tip of the Day
Sponsored by Vector Security
Every executive has an agenda out of absolute necessity and in the normal course of doing business. Agendas, in essence, drive performance and results. However, it's the hidden agendas that one must be on the look out for because those are the ones that do the most damage to executives and companies. And while many tend not to acknowledge them, they do exist, and finding them is the key. Dealing with them and managing them is extremely difficult and oftentimes one finds his or herself managing the after effect and not even seeing them until it's too late. Just remember one thing - If you know the stripes on a Zebra you can ride the Zebra and, if you don't know the stripes, the Zebra will ride you.

Just a Thought,
Gus Downing






Upcoming Events

ASIS Seminar
September 29-October 2, 2014
Atlanta, GA

WSORCA Annual Training Conference
October 8, 2014
Tacoma, WA

LPRC Impact Conference
October 13-15, 2014
Gainesville, FL

CLEAR Fifth Annual Training Conference
October 13-16, 2014
San Diego Marriott-Mission Valley, CA

Northeast Regional Conference on LP
October 28, 2014
Monroe Twp, NJ
---
Recruiting?
Get your job e-mailed to everyone... everyday
Post on our Featured Jobs Board!
Reach your target audience in 2014 every day!
Request our 2014 Media Kit
update account / change e-mail
unsubscribe FEEDBACK
www.downing-downing.com

Advertise With The D&D Daily




36615 Vine Street, Suite 103
Willoughby, OH 44094
440.942.0671
copyright 2009-2019
all rights reserved globally