The D&D Daily Mobile Edition
October 2,

2015



The LP Industry's #1 News Source - Informing, Educating and Instilling a sense of community




2015's GVS - Group Vendor Selfies
Pride in Partnership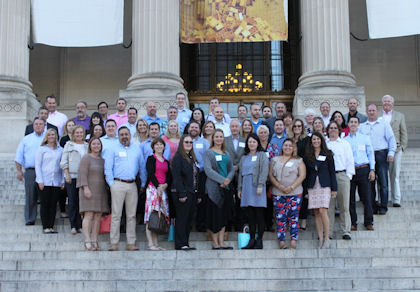 Retail 20/20 users and members of the Agilence team gather on the steps of the Franklin Institute in Philadelphia during their second annual user conference. Every year Agilence brings their family of users together to share success stories, exchange tips and tricks, learn unique uses of the application, and network with like-minded professionals. Users also had the opportunity to meet face to face with Agilence developers, creating a direct line of communication between the people who use the application and the people who create it.

Agilence is an industry leader in data analytics and reporting solutions for operations and loss prevention. Agilence develops the cloud based 20/20 reporting solution, a highly flexible and powerful application that provides organizations with a complete view of their business, allowing them to increase efficiency and prevent fraud across the enterprise.

---
Retail LP Teams, send us your new Group LP Selfies!

Have some fun, show your team pride, get a plaque, and maybe win some free pizza!

News Brief
Sponsored by WG Security Products, Inc.
Bloodiest month since The Great Recession's January 2009 Blood Bath
With Wal-Mart job cuts, HBC job cuts, Neiman Marcus cuts, bebe cuts, Escada cuts, Southeastern Grocers cuts, A&P's cuts, last week Haggen's cuts and more rumored to be right around the corner this may be the bloodiest month in retail since January 2009 when literally thousands lost their jobs at the height of the great recession.

Walmart cuts 450 home office jobs
Walmart is cutting 450 jobs at its headquarters in Arkansas as part of a reorganization of the retailer's management structure, according to an internal memo circulated to staff on Friday.

Reuters reports the memo is from CEO Doug McMillion, who says the cuts are aimed at making the world's largest retailer by revenue a "more nimble organization" and is part of a review that will lead to "pulling back in some areas and investing in others." McMillon has said he wanted to eliminate bureaucracy and focus on the stores.

"There are no cash registers in the office," McMillon told analysts in June after the company's annual shareholders' meeting, setting off speculation he was considering cuts.

Recruiting firms reported an influx of resumes from Wal-Mart executives concerned about their jobs, and suppliers have braced for a possible knock-on impact on their local operations. nytimes.com wsj.com

Neiman's Cuts Staff, Cites Reinvestments, Cuts 500 jobs
The Neiman Marcus Group eliminated 500 jobs on Thursday in a reduction of the luxury retailer's workforce affecting all stores, divisions and facilities.

Essentially, we did our strategic plan a number of months ago called NMG 2020," Katz added. "One of the initiatives is called 'organizing for growth,' which is about improving ways to run our business to allow us to accelerate investments in customer-facing initiatives."

The Neiman's cuts follow those made earlier this week by Hudson's Bay Co. The Toronto-based operator of Saks Fifth Avenue, Lord & Taylor and Hudson's Bay department stores, said it would cut 265 non-customer facing positions across the company to save $75 million on an annualized basis beginning in 2016.

The ceo said no senior positions or sales associates were part of Thursday's job force reduction. She said the cuts focused on corporate offices and making back-office functions more efficient. wwd.com

Neiman Marcus cuts 30+ LP Managers
In a restructuring mode Neiman Marcus cut dozens of single unit Loss Prevention Managers this week around the country according to multiple LP sources and those cut. The numbers shared were 30 to 35 LPM's positions cut. With no warning according to our sources they cut all the LPM's across the nation and now have the LP store staff reporting to the operations group. Regional Loss Prevention staff had already been centralized in Dallas.

bebe stores, inc. Eliminates 50 corporate positions

Escada to Cut Workforce by 200

Southeastern Grocers to Lay Off 250
Southeastern Grocers LLC, parent company of Winn-Dixie, Bi-Lo and Harveys, is restructuring the store support center at its Jacksonville, Fla., headquarters, as well as regional support centers across its seven-state Southeast regional footprint, as a result of which 250 associates will lose their jobs. progressivegrocer.com

Downfall of the mall: Chains like Gap and J. Crew face crisis
More bad news for traditional retailers. Fewer young people are shopping at traditional retailers usually found in malls, Thomas Lee of the San Francisco Chronicle reports. Instead, Lee notes, teens and young adults are turning to buying their clothing online. People know that they can find the same clothing online that they can find in stores — so why bother trekking out to malls?

When you think about the product, people are comfortable ordering it online," Mark Ghermezian of Triple Five Group, a real estate company behind North America's largest malls, said to the Chronicle. "When you go into a Gap store, you'll find clothing you can find on Gap.com."

It's no secret that traditional retailers like Gap, Abercrombie, and J. Crew have faced many struggles over the years, including the rise of fast fashion behemoths like H&M, Zara, and Forever 21.

But despite valiant efforts to turn their individual brands around or perhaps speed up their supply chains to keep up with stores like Zara, the slow but sure erosion of malls remains an ominous threat to their turnaround plans.

More than two dozen malls have shut down in the last four years, and another 60 malls are on the brink of death, The New York Times reported earlier this year, citing Green Street Advisors, a real-estate analytics firm.

"Teen retailers ... are all a disaster, and these middle-level malls are killing them," Davidowitz said. Editor's Note: Can't this be said about all retailers. sfchronicle.com

De Blasio vows New York will be ready for Hurricane Joaquin
Officials urged New Yorkers to be ready and alert for Hurricane Joaquin regardless of uncertainties about its path, stressing that an area stung by Superstorm Sandy three years ago would be better prepared this time.

While the National Hurricane Center's forecast track as of Thursday evening kept the storm out at sea, officials were taking no chances. State and local agencies moved generators, pumps, lights and other equipment into position. New York City workers cleaned storm drains, stocked shelters and plugged some beach access routes with aluminum panels and sand to prevent flooding. crainsnewyork.com

When no one's home, UPS will take packages elsewhere
UPS is ditching multiple delivery attempts in some areas and using its Access Point program to leave parcels at retail locations when consumers aren't home. UPS wants to have 8,000 Access Point locations nationwide by December, including its 4,400 existing UPS Stores. The pitch to shopkeepers: they get less than a dollar per package, but get foot traffic that might otherwise pass by, Light said. internetretailer.com

Lawyer blames Indianapolis police in Burlington Coat shoplifter teen's death inside Washington Square Mall
A shoplifting suspect who died in Indianapolis police custody had been forced to lie on his back for nearly 40 minutes after he was cuffed with his hands behind him, leaving the overweight, exhausted teen unable to breathe properly, a lawyer for his family said Thursday.

Indianapolis police said officers were called Saturday to a clothing store on the city's far east side after a gun-wielding man who had allegedly shoplifted fled the business. Police said they found Day near a handgun in a grassy area behind a nearby gas station. Attorney Nathaniel Lee said the teen ran more than 400 yards and was exhausted when officers found him.

Lee said the 5-foot-6, 250-pound high school senior was kept on his back in handcuffs while struggling to breathe. A video taken by a bystander shows Day trying to roll onto his side to get more air into his lungs, Lee said, but officers rolled him back onto his back. City police officials said Monday that an EMS crew determined Day was fine to be taken into custody, and left the arrest scene. A second crew was called after Day's condition worsened, and he died in the ambulance, officials said. bostonglobe.com

Video shows Indy teen arrest before dying in police custody
A&P reveals $12.6 million in insider payments
A&P in a document filed in U.S. Bankruptcy Court late Wednesday detailed $12.6 million in payments for top executives and other insiders in the year leading to its Chapter 11 bankruptcy — monies that creditors may seek to "claw back" in the case. supermarketnews.com

Retailer Quicksilver who filed for bankruptcy Chapter 11 stops making severance payments to former executives - one sues

Staples keeping doors shut on Thanksgiving
All the News - One Place - One Source - One Time
The D&D Daily respects your time & doesn't filter retail's reality
Report Your News!
(content subject to approval)


PayPal News

New Milford Man Arrested After Selling
$200K In Silver Coins Not Delivering
The North American Global Asset Protection Investigations eBay & PayPal teams assisted the United States Postal Inspection Service with their investigation and subsequent arrest of Fuat Candan. The arrest is the result of an investigation conducted by members of the Bergen County Prosecutor's Office White Collar Crimes Unit and the United States Postal Inspection Service

As items continue to sell on eBay, Candan received the funds through PayPal but failed to deliver any of the product. A review of the PayPal activity revealed that Mr. Candan, the principal owner of both seller accounts, had received the buyers' funds from eBay sales and had debited them from his Paypal account. Mr. Candan was sent invoices for the refunds but ignored all eBay & PayPal's collection and investigation efforts.

Fuat Candan was charged with one count of violating N.J.S.A. 2C:20-9, Theft by Failure to Make Required Disposition of Property Received, a 2nd degree crime based on the value of the property being in an amount greater than $75,000.

Both eBay & PayPal are continuing to assist the authorities with their investigation.

For further information on PayPal GAP Team, email inquiries to lawenforcement@paypal.com.



National Cyber Security Awareness Month
Securing Cyberspace is a Shared Responsibility
October is National Cyber Security Awareness Month, administered by the Department of Homeland Security. This is the perfect time of year for individuals, businesses, and other organizations to reflect on the universe of cyber threats and to do their part to protect their networks, their devices, and their data from those threats.

The FBI—working in conjunction with its many partners at the local, state, federal, and international levels, as well as with industry—takes its own role in cyber security very seriously. That role involves operational efforts—including investigating and disrupting cyber-related national security threats and cyber crimes and collecting, analyzing, and disseminating cyber threat intelligence. It also involves outreach efforts to industry.

Here are just a few examples of how we're doing all of that:

The FBI-led National Cyber Joint Investigative Task Force serves as the national focal point for coordinating cyber threat investigations. The work of the NCJITF includes a national public/private initiative to mitigate the use of botnets and malware by criminals, which has emerged as a global cyber security threat

▪ Cyber task forces in all 56 field offices coordinate domestic cyber threat investigations in local communities through information sharing, incident response, and joint enforcement and intelligence actions.
▪ InfraGard—an information-sharing and analysis effort with private sector partners who own, operate, and hold key positions within some 85 percent of the nation's critical infrastructure—equips its members to identify and mitigate vulnerabilities, develop incident response plans, and enact security best practices.

The Bureau will continue to work jointly with our national security and law enforcement partners to address threats to the nation's cyber security from nation-states, terrorist organizations, transnational criminal enterprises, and child predators. But government can't do it alone—assistance and vigilance from the public is vital. fbi.gov

T-Mobile US says Experian breach exposed 15M customers
On Thursday, T-Mobile US CEO, John Legere, said that the names, addresses, Social Security numbers, birthdays, and ID information on more than 15 million customers had been compromised after a breach at Experian.

"The investigation is ongoing, but what we know right now is that the hacker acquired the records of approximately 15 million people, including new applicants requiring a credit check for service or device financing from September 1, 2013 through September 16, 2015," a statement from T-Mobile's head executive added.

In an overview of the event, Experian said that on September 15, they discovered that someone had accessed T-Mobile data housed on one of their servers. The company said the investigation of the incident is ongoing.

Additionally, Experian has determined that their encryption may have been compromised. csoonline.com

PAYMENT CARD INDUSTRY SUMMIT ADVANCES CROSS-INDUSTRY COLLABORATION ON CYBERSECURITY AND DATA PROTECTION
Leading cybersecurity, technology and data forensics experts gathered in Vancouver this week at the Payment Card Industry (PCI) Security Standards Council Community. Meeting to share the many advances made over the past year in protecting consumer payment information from criminals. Collaboration between industry, governments, law enforcement and consumers, information sharing between countries and competitors, and proven technologies that devalue stolen data were only a few of the topics discussed among 1,500 in attendance.

"We are fighting a silent, pervasive war against cybercrime. Collaboration is crucial in this effort," PCI SSC General Manager Stephen W. Orfei told attendees in his keynote address. "We must use our shared experiences to beat cybercrime. We can't legislate our way out of it, we can't wall ourselves off from one another and there is no technical silver bullet that is going to solve cyber theft. It's going to take a 24x7 effort, and we all have to work together." pcisecuritystandards.com

Report: Target failed to execute security basics
In a recent KrebsOnSecurity post, Brian Krebs details Verizon's findings as set down in a Target corporate report. The findings demonstrate that it really is important to put in place all the mundane security best practices widely talked about, and that without them even the best new security platforms can't defend against breaches. Here are six things Target did wrong both before and immediately after the breach that contributed to the theft of information from 40 million credit and debit cards. Failure to segment networks, Poor password policy enforcement, Weak passwords, Lax patch management, Running outdated, vulnerable services, Insufficient authentication requirements. csoonline.com

Target Pushes To Block Banks From Breach Probe Docs
Target Corp. on Wednesday shot back at a class of banks' bid to force the retailer to produce more details about its internal investigation of its massive data breach, arguing that the documents are privileged because they helped counsel provide legal advice regarding the "unprecedented and extraordinary" incident. law360.com

Retailers said to be weighing lawsuits over chip cards, fraud-liability shift
U.S. retailers are contemplating lawsuits against banks and credit card companies over the slow rollout of chip-based card technology and the possible financial liability merchants began facing that started Oct. 1.

Many retailers -- with the notable exceptions of Walmart and some other big chains -- have complained of backlogs of six to nine months in getting card companies to certify their new card terminals for use. Without the certification, retailers can't use their new chip card payment terminals and face extra costs for fraud insurance.

The backlog is unfair to retailers, and is likely to lead to a lawsuit by one or more of the affected merchants, said Mark Horwedel, CEO of Merchant Advisory Group. MAG has 97 members, including some of the nation's largest retailers, that collectively represent $2.6 trillion in annual sales.

Given the complexity of the conversion and concerns about fairness with liability, lawsuits seem inevitable, analysts said. computerworld.com csoonline.com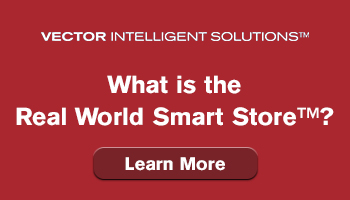 Loss Prevention Research Council

LPRC Innovation Lab Provides Asset Protection Professionals an Educational Environment for Retailer's New Omni-channel Challenges
Retail is undergoing fundamental and foundational change. Shoppers are empowered with information like never before. New competitors with new retail business models are emerging with increasing frequency. The stakes for continuing to innovate with respect to retail protection strategies has never been higher. But crime and loss will continue, and of course evolve with the new retail dynamics.

How do Asset Protection professionals keep up with these powerful dynamics and understand how to deploy solutions and technologies to capitalize on business opportunities while minimizing the associated risks?

The Loss Prevention Research Council's (LPRC) Innovation Lab at the University of Florida, opened in 2014, is critical to the LPRC's mission of providing an environment to develop and enhance anti-crime measures, while educating the Asset Protection community around changing trends and new challenges within retail. Sponsored by Tyco Retail Solutions, and supported by numerous other solution providers, the Innovation Lab provides a setting where Asset Protection teams can meet to better understand new and emerging threats as well as collaborate around the strategies, best practices and technologies to address them.

"We have been working for a number of years with retailers who are trying to develop their omnichannel retailing capabilities," says Randy Dunn, Sales Director for Tyco Retail Solutions Store Performance Solutions business. "We've seen many different approaches from many different retailers around how to attack this challenge, but almost universally the Asset Protection programs to support new omnichannel business processes have been an afterthought. Tyco wanted to find a way to help our core customers find their voice related to these critical omnichannel conversations, and sponsoring the LPRC Innovation Lab is the ideal way for Tyco Retail Solutions to do that."

"Asset Protection is critical to successful retailing since they work to protect highly desirable merchandise, as well as employees and shoppers But with all the disruption taking place within retail today, the Asset Protection body of knowledge is even more rapidly growing and changing," says Dr. Read Hayes, LPRC Director. "The LPRC's mission is to help Asset Protection professionals address these new challenges and implement solutions that work. The Innovation Lab is one of our key tools to help us accomplish that objective, and we are grateful for the assistance we are getting from Tyco and other solution providers to help make this a reality."

Each October, the LPRC hosts their annual IMPACT Research Conference at the University of Florida. IMPACT is a two plus day program designed to help participants better understand how they can use research approaches to help reduce loss, crime and increase sales. The program consists of presentations and panel discussion with retailers, brand owners, researchers and solution providers. Attendees will be able to experience and learn more about the Innovation Lab when the event kicks off on Monday, October 5th, 2015 at the Welcome Reception.

For more information or questions on the LPRC Innovation Lab or the IMPACT Research Conference, please contact Jessi Dudley at jessi@lpresearch.org or 352.222.8202.

The LPRC and Tyco Retail Solutions Celebrated the Innovation Lab's Sponsorship during a Private Ceremony held on Monday,
September 28th, 2015.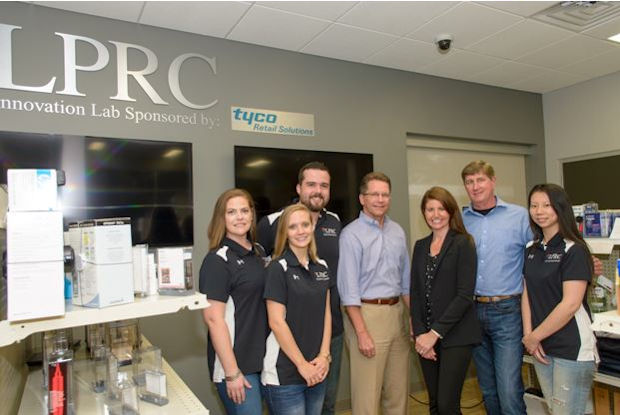 Pictured from Left to Right is: Jessi Dudley, Brittany Griffin, Mike Giblin, Randy Dunn, Star Davis, Dr. Read Hayes, Stephanie Lin

Canadian Push
Sponsored by Vector Security
Canada's Couche-Tard plans to expand its Circle K convenience store brand globally to all 15,000 stores
Rebranding nearly 15,000 convenience stores globally under a single new Circle K banner for a chain that reaches six million customers a day and last year brought in revenues exceeding US$35 billion. The rebranding is bad news for those loyal to the 800 Mac's convenience stores across Canada, but Couche-Tard is ready to give up the sentimental attachment by taking its most dominant brand and expanding it globally, and Bernier says customers will hopefully gain a new fondness for Circle K. financialpost.com

Minimum wage going up Thursday in Alberta, Saskatchewan and Manitoba
The new minimum wage in Alberta will be $11.20 per hour, up from $10.20, while the liquor server wage goes to $10.70 per hour from $9.20. The NDP government says it's a first step toward a $15 minimum wage by 2018. In Saskatchewan, minimum wage is going up by 30 cents to $10.50 an hour. Manitoba is also increasing its minimum wage by 30 cents to $11 an hour. ctvnews.ca

Manitobans making fewer shopping treks to U.S., says new survey
A total of 67 per cent of the people who are taking fewer trips said they're not crossing the border as much because of the value of the Canadian dollar. While the news is positive, Remillard said the impact on retailers is minimal because, according to Statistics Canada, cross-border shopping only accounts for two per cent of total retail sales in Canada. ctvnews.ca

Opinion: Fighting cybercrime
Payment technology experts are meeting in Vancouver this week. The cost of global cybercrime has soared to an estimated $465 billion US annually. This year alone 42.8 million cyberattacks are expected.
Nearly 40 per cent of Canadian businesses experienced cyberattacks in 2013. We've seen attacks in every sector - from retail, to online dating, to government. Increasingly, for any organization connected to the internet, it is not a question of if but when hackers will strike. This growing and pervasive threat of cybercrime puts customer information, and especially payment data at risk for compromise.

So how do we fight back against cybercrime? How do you protect your business and your customers? It comes down to three things: vigilance, technology and collaboration. vancouversun.com

Thanksgiving Retail Hours
Thanksgiving is a statutory holiday in all provinces and territories. The following is a brief overview of retail business regulations from across the country, as related to Thanksgiving Day. More information on retail closing days can be found on the RCC website. Retail Council website/quickfacts/storehours retailcouncil.org

Canadian shoppers not keen on Black Friday - Boxing Day still #1 (The day after Christmas)
Despite Canadian retailers' efforts to cash in on the U.S. shopping craze of Black Friday, Canadians' enthusiasm for the sales event is low. According to a new survey by Mintel, just 12% of Canadians plan to buy the bulk of their holiday gifts on Black Friday. That's much lower than the 25% of U.S. shoppers who plan to do the majority of their holiday shopping on Black Friday.

Only 5% of Canadians plan to shop on Cyber Monday—the online version of Black Friday—compared to 8% of Americans.

Part of the reason is the relative newness of these sales events in Canada, having only been introduced in 2008, said Carol Wong-Li, senior analyst, lifestyles and leisure at Mintel. "I also think some people might be holding out for a better deal on Boxing Day. They think, 'why would I buy it now when it will be discounted [even more] later?' [Canadians] are used to lining up for those Boxing Day sales." marketingmag.ca

Asset Protection Coordinator (Saskatoon, Wholesale) for CO-OP, Federated Co-operatives Limited, posted in Saskatoon, Saskatchewan

Michaels three new GTA locations

Giant Tiger to move Ottawa distribution centre to Prescott


Retail Fast Facts: September 2015
● Total monthly retail sales changed by 2.4 per cent over the comparable month last year.
● Total sales excluding food, automotive and gasoline changed by 4.1 per cent over the comparable month last year. Read more.

Guelph, ON: Five arrested, $40,000 in stolen merchandise seized in Organized Retail Crime operation
Two city residents face charges in connection with the local sale of items stolen from stores in the Toronto and Mississauga area. The Guelph Police arrested the suspects Tuesday after an early evening traffic stop along the Hanlon Expressway. Police have seized more than $3,000 in stolen property in connection with the investigation. On October 1 the Guelph Police executed a search warrant at their Greengate Road home. Police seized close to $40,000 worth of stolen clothing and a small quantity of Marihuana. guelphpolice.ca

Vancouver, BC: Bystanders hold Mall parking lot shooting suspect in until RCMP arrive
Witnesses to a shooting in Burnaby Wednesday night took matters into their own hands and restrained the suspect until police could arrive and take him into custody. And while Mounties are acknowledging that the bystanders' actions helped with the arrest, they're asking members of the public to leave police work to the police, who are trained in this type of risky situation. Investigators believe the shooting started with a fight between the suspect and a 26-year-old man in the parking lot of the Old Orchard Mall. The shooting victim, a Burnaby resident, was taken to hospital for treatment of his injuries, but has since been released. vancouversun.com

Kitchener, ON: 10th area convenience store robbery this month reported
Waterloo Regional Police are investigating yet another robbery at a convenience store in Kitchener. The Little Short Stop at King Street East and Fairway Road was robbed at knifepoint around 5:20 p.m. Monday. According to police, a man entered the store, waited for other customers to leave, walked up to the counter, pulled out a knife and demanded cash and cigarettes. After that, the man left and headed for a nearby residential neighborhood. ctvnews.ca

Montreal: Molotov cocktail sets back of Saint-Laurent store on fire
A molotov cocktail was hurled through the back of a store in Little Italy, causing a fire. It happened around 2:50 a.m. Tuesday at the corner of Saint-Laurent Boulevard and Mozart Avenue East.Arson fire behind a building, corner St-Laurent / Mozart. Under investigation by police. Authorities found two molotov cocktails at the scene. One of them was still intact. or-politics.com

Surrey, BC: Suspect sought in violent Surrey sex assault
After a two day manhunt, Surrey Mounties have been unable to locate the suspect in a violent sexual assault. Surrey RCMP is releasing images from a store surveillance video in an attempt to identify the suspect. He's accused of physically and sexually assaulting a woman in the woods near Fraser Highway and 140th Street. It happened Sunday around 4:30pm. The victim was treated at hospital, but the stranger accused of doing this to her is still on the lam. cknw.com

Saskatchewan: Goat 'arrested' at Tim Hortons was possibly kidnapped
There's been a new development in the story of a goat found wandering outside a Tim Hortons this past weekend. Goliath the goat appears to have been kidnapped. The goat was found wandering into the Martensville, Sask. Tim Hortons Saturday night. Goliath was walking back and forth into the store using the shop's automatic front doors. Eventually, RCMP took the animal into custody, and left it at the Western College of Veterinary Medicine. It appears the goat disappeared from the University of Saskatchewan Student Rodeo cabaret being held at a nearby country bar. cbc.ca

Grande Prarie, AB: RCMP searching for Armed Robbery suspect
Grande Prairie RCMP are on the lookout for a suspect after an armed robbery. Mounties say that just before 11:30AM Saturday, a lone man walked in to the Avondale Convenience Store with a can of bear mace, and ordered the clerk to hand over the money from the till. The clerk pressed the panic button to alarm police of the incident. The suspect then ripped the cash drawer out of the till, and ran off. 630ched.com

Thunder Bay, ON: Police are searching for two men involved in an early morning Mac's store robbery
Two men, one of them armed with a hammer, robbed a Red River road Mac's location at about 5:25 a.m. Monday morning. The second man stood watch at the store entrance while the first was able to obtain a small amount of cash. tbnewswatch.com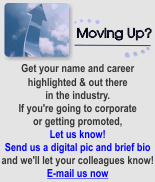 U-Tip - The Two Minute Tip
Ed Wolfe, VP of Business Development, WG Security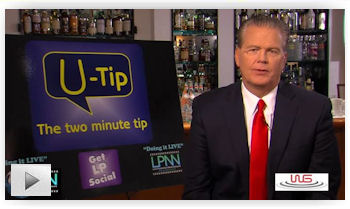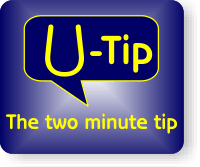 Ed Wolfe, Vice President of Business Development for WG Security, shares a simple piece of advice about budgets in this "U-Tip." In his conversations with customers, Ed always hears the same anguish from LP directors and VP's over their budgetary process. As a 35-year veteran of the LP industry and a former VP of Loss Prevention for various retailers, Ed shares a straightforward way to make budget planning less painful -- Prepare a budget that matches your company's goals.
Sponsored By:





One little piece of advice could make all the difference in someone's career.

Want to share your own U-Tip? Email us here.
Solution Providers, have a video or commercial you want to publish? Contact us.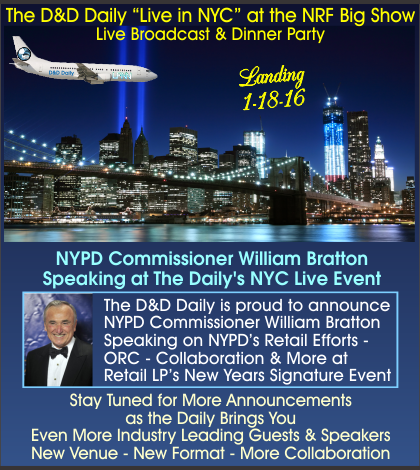 e-commerce

Sponsored by The Zellman Group
Hackers take down Newegg.com in a failed extortion attempt
Newegg says problems persisted for about five hours Wednesday night. The attackers demanded bitcoins. Hackers took down online electronics retailer Newegg Inc.'s e-commerce site last night, hoping to extort an unspecified amount of money, in the form of bitcoin digital currency, the company says.

The disruption was a "garden-variety" distributed denial-of-service (DDoS) attack that likely originated from Russia, Wu says, and was an unsuccessful attempt at shaking down the retailer for money. "The attackers were blackmailing us for bitcoin," he says, though he didn't specify how much money the hackers were seeking. "We didn't pay, of course, and we are taking preventative measures against future attacks." internetretailer.com

Bitcoin as a Solution to E-Commerce Pain
Bitcoin is a decentralized virtual currency whose valuation and use has grown dramatically since its inception in January 2009. Some thinkers view bitcoin as a viable alternative to sovereign currencies; however, e-commerce was the original use case for bitcoin in Satoshi Nakamoto's epic paper in 2009 on the proposed "Peer to Peer" cash system. In this paper, we address in practical terms the precise advantages of using bitcoin as a payment method for Customer Not Present (CNP) transactions made over the Internet.

As we have seen, bitcoin payments are instantaneous for both parties, and there are no settlement delays involved. Thus, the funds disbursed by consumers are available immediately to the merchant. With bitcoin, there is no guarantor for transactions. No party can reverse a completed payment. From a merchant's point of view, there is no exposure to disputes that will reverse payments. Attack surfaces for Bitcoin are primarily at the endpoints. There is no useful information for a hacker that can obtained by observing transactions in flight. The Bitcoin protocol, in fact, relies on transaction information being public. Since the consumer does not "deposit" symmetric payment and authentication information to the merchant, there is no way for a maleficent agent who is privy to the communication channel or to the merchant's infrastructure to use that information to exploit the consumer at some later time. At the merchant end, there is no need to maintain any sensitive information on front-end webservers. bitcoinmagazine.com

Study reveals online shoppers' pet peeves
A new consumer survey from e-gift software provider Loop Commerce reveals some common reasons why consumers are hesitant to buy gifts online. The survey shows that one in four (25%) respondents cited worrying about buying the wrong size, while another roughly one in four (24%) respondents cited worrying about the hassle of returns as the most common reasons they hesitate to buy gifts online. Nearly one in five (18%) respondents cited concern about getting their gift to the recipient on time. Furthermore, 42% of e-gifts are virtually exchanged before they ship. And more than 60% of e-gifts are considered "hard to gift" items such as apparel, shoes and jewelry, that might not otherwise be purchased for fear of getting it wrong. retailingtoday.com

Walmart Opens New 1.2M sq. ft. eCommerce Fulfillment Center in Atlanta, GA - Now has three

Target To Match Online Prices With eCommerce Rivals

Making The Mobile Wallet The 'Better Way' To Pay

YouTube expands e-commerce on its videos

"Fraud is not a person - it is a dynamic grouping of statistics that deviate from the norm."
Stuart B. Levine, CFI, CFCI
CEO, The Zellman Group & Zelligent


ORC News
Sponsored by NEDAP
New ORC Effort Makes the Press: Charlotte-Mecklenburg Police (CMPD): New police unit focused on retail theft, hopes to ID habitual offenders
Charlotte-Mecklenburg Police (CMPD) says it has a new way of catching these thieves and making sure they get more than a slap on the wrist.

CMPD says there have been 3,600 cases of retail theft this year. They solved and closed 90% of the cases where the items stolen are worth less than $100. And they are working to improve their 79% rate for cases where the items stolen are worth more than $100.

Detectives say there's a difference between shoplifters and boosters, who are getting money to fuel their addiction. Based on my investigation into a lot of boosting and the organized retail crime the majority of people we arrest have a serious heroin problem," Blee said. Blee is part of CMPD's retail theft unit.
The newly formed unit met Thursday with loss prevention folks from all different stores, who are the victims in these cases. "We'll have them where they'll pick up two at a time and walk out the door with them," said Alan Buck of Bed, Bath and Beyond.

Buck says there are 500 members locally of an organization called Carolina's Organized Retail Crime Alliance (CORCA). Buck says the creation of a Carolinas intranet site for stores and police has already helped him.
I've had cases where I've posted on there and I'll get hits from Durham, where they've arrested these people," Buck said. When a theft happens, someone can post a pic of the suspect and others are alerted. "Within an hour he had responses back from other retailers that were able to help him identify that individual," said Captain Allan Rutledge of CMPD.

Rutledge said they've always worked with stores, but this shows they are dedicated to stopping the sophisticated and organized thieves.

"We want the criminals out there stealing these items to know that they not only have to be concerned about the police department, they need to be concerned about the eyes and ears inside the store," Rutledge said. wbtv.com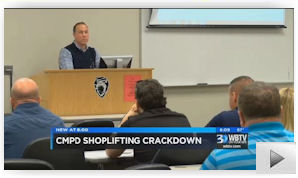 Beachwood, OH: Smash & Grab over $300K in items from Saks Fifth Ave. - Gang tied to Chicago and maybe other cities
Video has been released of a showing a stunning smash-and-grab involving a dozen suspects stealing $300,000 in designer purses from the Saks Fifth Avenue at Beachwood Place mall. The burglary happened while the store was closed at around 5 a.m. on September 18. The video shows a stolen Jeep crashing into the front doors of the store. Police said four people were inside the vehicle, and then eight others run into the store, including some in masks. Moments later, the suspects ran out of the store with stolen purses in tow. Some jumped into a getaway car, with all suspects gone within a minute, along with the valuable purses. fox8.com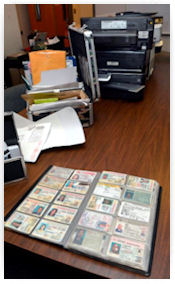 Albuquerque, NM: Organized Check Fraud Ring hit
area Retailers for over $60,000
The Gomez family hasn't been using its kitchen just for cooking. The family has been running a large, organized check fraud ring that has defrauded dozens of Albuquerque residents, stolen the identities of more than 100 people and netted the family and its associates $60,000 in profit, police say. Police say they spent three months investigating the ringleader, Carlos Epimeno Gomez III, 33. When they executed a search warrant at his home Wednesday, they found that the kitchen was full of printers to print checks. They also found a binder full of stolen driver's licenses, Social Security cards and credit cards, reams of check stock paper, blank laminated cards to forge IDs, notary stamps and a credit card skimmer. They found similar items in another suspect's car, along with antifreeze – used to wash ink from checks. abqjournal.com


Casa Grande, AZ: High Dollar Retail Theft investigation
leads to child-pornography charges
A Casa Grande man under investigation in a high-dollar retail theft case has been indicted on 10 counts of sexual exploitation of a minor after police say they found child pornography on his cellphone. Alejandro Quintanar, 26, was initially accused of stealing expensive electronic merchandise from Target and Walmart in early September, according to the Casa Grande Police Department. Quintanar was arrested Sept. 17 on suspicion of theft but was not booked into jail due to a medical issue, according to the department. Quintanar's cellphone was withheld for evidence relating to the retail-theft case. Casa Grande police were able to obtain evidence about the thefts from Quintanar's cellphone, and 50 images and videos depicting child pornography, according to the department's post. He was indicted Wednesday evening in Pinal County Superior Court. azcentral.com

Lexington, KY: Second Suspect Named In Multi-State Victoria's Secret Shoplifting Ring
Police have released the name of a second person they are looking for in the continuing case of the Victoria's Secret merchandise heists. Lexington Police were able to identify and lock up the alleged ringleader of a group accused of ripping off merchandise from multiple Victoria's Secret stores. They took around $4,000 of the merchandise from the Hamburg Victoria's Secret location earlier this year. It only took them a matter of seconds for them to wipe out the entire display. Tips from people reporting to Crime Stoppers led police to Brionna Earts of Ferguson, Missouri. Earts is the alleged ring leader of the group. She is now locked up and her business of selling the stolen goods on her Instagram account is over, but that didn't stop the rest of the group. Police have identified one woman as Tiffany Reed, they believe she is one of the women from the surveillance video in Lexington. lex18.com
Lexington, KY: Police Looking For Possible Serial Cigarette Thief
Lexington police are looking for what they think is a serial cigarette thief. Surveillance video shows the suspect is covered head to toe and is pretty confident. "If you notice in the video, the lights are on. He's doing this with lights on which tells us he's extremely motivated. Police have linked him to at least two cases of stealing cigarettes from businesses. They believe that he is probably behind more. "He's going up to the window and using some kind of tool to pull the glazing from the window. This isn't the typical "take a rock and throw it at the window" type of guy," said Police. The suspect always brings a duffel bag or a garbage bag and fills it with cigarettes. "You can imagine at $30 a carton, this adds up pretty quick. We're looking at $3000-5000," said Police. lex18.com

Silver Creek, GA: Man reportedly pawned $1800 worth of stolen tools for $150

Office Max employee walks out of investigation into an $1,800 American Express gift cards
Do you have an ORC case to share?
Share your ORC news and help the industry grow

Retail Crime News

Sponsored by Security Resources
Johannesburg, South Africa: 12 wounded in Pan Africa Mall shooting; Security Guard opens fire
A security guard at the Pan African Mall in Alexandra apparently opened fire on shoppers on Friday afternoon after he suspected one of them had a gun, police said. Warrant officer Moses Maphakela said the guard shot five people including a minor. The guard was subsequently arrested. The mall was still closed by 14:45, while hundreds of people waited outside. There was also a large police presence. Some shoppers said they were not safe there. Paramedics said earlier 12 people were injured in the shooting including a 4-year-old. news24.com

Gwinnett, GA: South American Gangs target business owners in Bank Parking lots
Gwinnett County and Lilburn Police are investigating a theft ring from South America wanted for stealing thousands of dollars from at least 20 business owners since January. Gwinnett Police Detective Edward Restrepo says the crime is known nationwide as "bank jugging". Thieves conduct surveillance at major banks and then rob those who make large withdrawals for their businesses. wsbradio.com

McCandless, PA: Couple led officers on chase after pulling knife at Target
A man who police said pulled a knife on a Loss Prevention officer at the Target in McCandless and then led police on a chase along with his wife was behind bars at the Allegheny County Jail Monday. Dale Egenlauf and Jacqueline Bagshaw-Egenlauf were arrested Sunday. McCandless police said the couple stole electronics, and when a loss prevention officer confronted them, Dale Egenlauf pulled out a knife before running out of the store. A short time later, Ross police spotted their car. They, along with Pittsburgh police, pursued the pair down the Parkway North until the car crashed on McArdle Roadway. wpxi.com
DeSoto, TX: Suspected hammer-wielding serial robber arrested
DeSoto police arrested McDowell Thursday morning with a Rowlett arrest warrant because the 17-year-old employee Rowlett Subway employee was able to identify him from a lineup. Police say on Sept. 13, McDowell stole money out of the register from a DeSoto Dollar General. They say on Sept. 20, he tried the same thing at a Tiger Mart. fox4news.com

Buckeye, AZ: Stun gun used on Lowe's employee; suspects arrested later
Buckeye police say three people were arrested after a stun gun was used on a home-improvement store employee who tried to prevent the theft of painting equipment. Police say the robbery occurred Wednesday afternoon at a Lowe's Home Improvement store where the worker confronted three people taking two sprayers. Store employees notified other Lowe's stores of the theft, and police say workers at a store in Phoenix contacted police Wednesday evening when the suspects tried to return one of the sprayers for a refund. Police say responding Phoenix police officers arrested the three suspects. They were jailed on suspicion of numerous felony charges. ktar.com

Milledgeville, GA: Facebook post helps Police solve 3 Burglaries
A Facebook video helped Milledgeville police investigators catch a burglar. The owner of Under the Sun on North Colombia Street posted the surveillance video of the burglary to the store's Facebook page Tuesday morning. Major John Davis from the Milledgeville Police Department said investigators recognized the man in the video and arrest him. Michael Chandler is also accused of burglarizing T-Exotics and Hibachi Buffet. 41nbc.com

San Antonio, TX: Kay Jewelers employee admits to scheme to fund wife's medical bills
A Kay Jewelers employee has landed in hot water after police said some of his transactions weren't quite adding up. Arrest documents for 44-year-old Bruce Runyan revealed some of his processed refunds were problematic in not one, but two states. Police said Runyan admitted to fictitious refunds in Albuquerque, N.M., as well as San Antonio. An arrest document showed he worked at a Kay's location in New Mexico before transferring to the Alamo City. According to Runyan, he needed the extra cash to pay for his wife's medical bills. Police did not comment on the woman's medical condition. khou.com

Bayonne, NJ: Man with 14 prior arrests charged with robbery at ShopRite; assaulted 2 Loss Prevention employees

Detained Store Thief and Friends Pulls Knife on Target LP Outside Mall (video)

Greenwood, SC: Man faces credit card fraud charges totaling $4,100

Kay Jewelers in the Marley Station Mall, Glen Burnie, MD was the victim of a Grab & Run yesterday evening, value of merchandise was $3,699


Robberies and Burglaries
● Abercorn Cell Phone – Savannah, GA – Armed Robbery
● AT&T – Marion, IL – Burglary / video released
● Bottle Barn – Fargo, ND – Armed Robbery/ 2 arrested
● BP Express – Blair, WI – Burglary
● CVS – Lafayette, LA – Burglary
● CVS – Newport News, VA – Armed Robbery/ Shooting
● Dollar General – Orangeburg, C., SC – Robbery
● Medicap Pharmacy – Cheyenne, WY – Armed Robbery
● Panama City Market – Panama City, FL – Armed Robbery
● Quick Stop – Eden, MD – Armed Robbery
● Quik Trip – Tulsa, OK – Armed Robbery/ 4 arrested
● Under the Sea – Milledridge, GA – Burglary
● 7-Eleven – Albuquerque, NM – Shooting/ arrest


Featured Job Listings
Sponsored by NuTech National
Feature Your Job Here For 30 Days -
70% Aren't On the Boards
VP of Sales/Client Relations
More details coming soon
Confidential - Retained Search
Nationwide
Gus Downing
VP AP & Global Facilities
lululemon athletica
Vancouver, BC, Canada
lululemon athletica
Dir AP
Safeway
Lanham, MD
Safeway
Dir AP
99 Cents Only Stores
Commerce, CA
99 Cents Only Stores
Reg Dir LP
Sears

Hoffman Estates, IL
Sears Holdings Corp
Dir LP
Pier 1 Imports
Fort Worth, TX
Pier 1 Imports
LP Dir
BevMo
Concord, CA
BevMo
Dir LP
Lane Bryant
Columbus, OH
Lane Bryant
Dir LP (Western Canada)
Walmart Canada
Calgary, CA
Walmart Canada
Dir LP
Cracker Barrel
Lebanon, TN
Cracker Barrel
Dir Safety AP Solutions
Walgreens
Deerfield, IL
Walgreens
Dir of AP, Global Ecommerce
Ralph Lauren
Greensboro, NC
Ralph Lauren
Dir AP
Saks Fifth Ave

New York, NY
Saks Fifth Ave


Territory LP Dir.
Burlington Stores
Los Angeles, CA
Burlington Stores
Dir. of Security
Estee Lauder
El Segundo, CA
Estee Lauder
Director of LP
Pacific Sunwear
Anaheim, CA
Pacific Sunwear
VP Supply Chain, LP & Safety
Ross Stores
Ft. Mill, SC
Ross Stores
Regional LP Mgr
Tillys
Bay Area, CA
Tillys
Regional LP Mgr
Tractor Supply Co.
Baltimore, MD
Tractor Supply Co.
Sales Representative
NuTech National
Maitland, FL
NuTech National
Loss Prevention Openings
Downing & Downing
Nationwide
Karl Glatt

Limited Time Only - Post Your Multi-Unit LP jobs for FREE - Learn More Here
Daily Job Alerts


Appearing One Day Only
View our Internet Jobs Archives here
AP Manager
BJ's Wholesale Club
Westbury, NY
BJ's Wholesale Club
LP Supervisor
Burlington Coat Factory
Louisville, KY
Burlington Coat Factory
Store LP Supervisor
Henri Bendel
New York, NY
Lbrands
Area LP Mgr
Lowe's
Spokane, WA
Lowe's
Area Mgr AP
Dist Centers
Williamsport, MD
Wal-Mart
AP Manager in Training
Walmart
Marshall, TX
Wal-Mart
AP Manager in Training
Walmart
Carrollton, KY
Wal-Mart
AP Manager in Training
Walmart
Pittsburg, KS
Wal-Mart
ETL Assets Protection
Target
Citrus Heights, CA
Target
AP/LP Mgr
Macy's
Tallahassee, FL
Macy's
AP/LP Mgr
Macy's
Warwick, RI
Macy's


Home of the Industry's Original
On the Move

Mark Kloiber was named Regional Loss Prevention Manager for Lucky Brand.
Post Your New Job or Promotion!
See all the Industry Movement


Your Career
Sponsor this section of the Daily
October is National Work and Family Month
It is hard to hold down a successful career and spend time with your family at the same time. That's why October is the perfect month for employers to show their support for employees professional and personal successes. Here are some ways organizations can participate in National Work and Family Month! Share what works for you

5 Work-Life Lessons from the Muppets
The Muppets have been going strong for almost 40 years, and now with their new TV show, the audience that has grown up with this cast of hilarious characters gets a peek into their personal lives, at home and at work. Here are some valuable lessons that we can take away on work-life balance. Unplug

Do You Have a Good Work-Life Balance?
Many factors that we may overlook can affect our having a good work-life balance. Whether it's catching up on work emails at home, or feeling it necessary to work more than eight hours a day, these factors can cause stress in maintaining a healthy work-life balance. Take this questionnaire to see what's getting in your way.

How Technology Can Help Work-Life Balance While smartphones and our increasingly sophisticated technology make it more difficult to separate our jobs from our personal lives, there are ways it can actually help relieve the pressure we feel to be available 24/7. Use these simple fixes to your own devices to ease the pressure and make your life easier. Restrict using 'Reply All'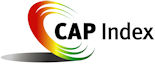 Tip of the Day
Sponsored by Vector Security
Agreeing to give a reference on someone is a serious obligation and responsibility because that executive is now depending on you to provide a favorable account of their work performance. Most often executives who ask you don't ask what are you going to say about my weaknesses or mistakes. They naturally assume that your long-term friendship and desire to see them succeed will rule the day and in some cases they're legitimately right. However, when making this commitment you also have a responsibility to make sure you don't overextend your support and help put them in a position to fail. And if the executive conducting the reference is extremely thorough, then you will be reviewing the executive's weaknesses and strengths.

Just a Thought,
Gus





Upcoming Events
---
Recruiting?
Get your job e-mailed to everyone... everyday
Post on our Featured Jobs Board!
Reach your target audience in 2015 every day!
Request our 2015 Media Kit
update account / change e-mail
unsubscribe FEEDBACK
www.downing-downing.com

Advertise With The D&D Daily




36615 Vine Street, Suite 103
Willoughby, OH 44094
440.942.0671
copyright 2009-2019
all rights reserved globally