The D&D Daily Mobile Edition
October 6,

2015



The LP Industry's #1 News Source - Informing, Educating and Instilling a sense of community



Moving Up
Sponsored by Stanley Security
See all "Moving Ups" Here
Signet Jewelers Announces
New Promotions

As part of our efforts to transform Signet and create an organization that can support our future growth, we are announcing several organization changes designed to better align functional groups.

Internal Audit, Enterprise Risk Management, Loss Prevention and Security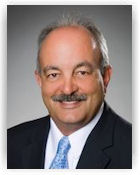 Kevin Valentine, CFI, LPC was promoted to Signet Senior Vice President of Internal Audit, Loss Prevention & ERM. Kevin will be responsible for these functions in Signet's North America and International operations. Congratulations Kevin!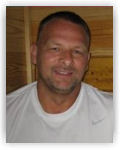 Tom Kimble, was promoted to Senior Director, Signet Internal Audit, and will be responsible for all North America Corporate Audit and Store Operational Audit. Tom was previously the Director of Internal Audit for Sterling Jewelers and has been with the retailer since 1990. Tom earned his Bachelors of Science in Accounting from The University of Akron. Congratulations Tom!
Mark Neapolitan, CFI, LPC was promoted to Senior Director, Signet Loss Prevention, and will be responsible for all North America Store Field Loss Prevention. Mark was previously the Director of Loss Prevention for over 27 years and is also the Director of Training - Retail for The Coalition of Law Enforcement Retail. Mark earned his Bachelors of Science degree in Police Science and Corrections from York College of Pennsylvania. Congratulations Mark!
Scott Robison, was promoted to Senior Director, Signet ERM & SOX, and will be responsible for all North America and International Enterprise Risk Management and Sarbanes Oxley Compliance. Scott was previously the Director ERM & SOX for the retailer and has been with them since 2006, starting as a Corporate Audit Manager. Scott earned his Bachelor of Science in Accounting from Clarion University of Pennsylvania. Congratulations Scott!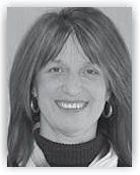 Chris Hackler, was promoted to Senior Director, Signet Physical Security, and will be responsible for all North America Store and Corporate Facilities Physical Security.
Congratulations Chris!


2015's GLPS's - Group LP Selfie's
Your Team - Your Pride - Our Industry
One Team at a Time



Staples Division 1 Global Loss Prevention Team


Attending the Staples 2015 Global Loss Prevention Conference in Boston
"Make More Happen"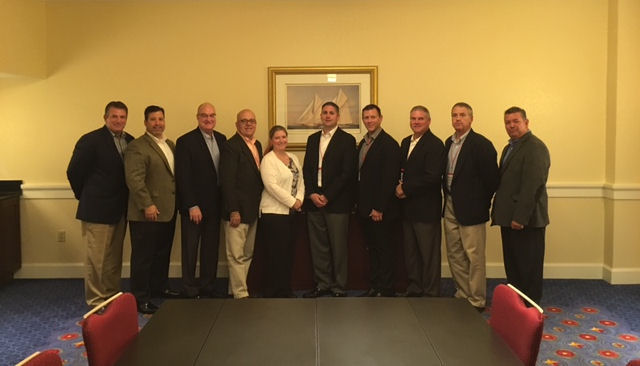 From Left to Right:
Mark Morro, FLPM; Jed Weinstein, FLPM; John Dye, FLPM; Kate Hultman, Ops Auditor; Ed Turner, FLPM; Jeremy Wagerik, FLPM; Matt Auger, FLPM; Mark Zibel, FLPM; Jim Lewandoski, FLPM.
Missing From Photo:
Michael Hannon
,
Global Loss Prevention Director
---
Retail LP Teams, send us your new
Group LP Selfies!

Have some fun, show your team pride, get a plaque,
and maybe win some free pizza!

News Brief
Sponsored by WG Security Products, Inc.

LPRC's 2015 Impact Conference Kicks Off in Florida

The Loss Prevention Research Council's annual Impact Conference kicked off yesterday at the J. Wayne Reitz Union Grand Ballroom at the University of Florida's main campus. Running October 5-7, the conference features an anonymized panel of active theft offenders, recent experimental and offender interview research, a tour of the UF and LPRC Innovation Lab located in UF's Innovation Square, multiple breakout working groups on hot topics including fraud, supply chain protection, shoplifting reduction, video analytics, crime pattern modeling, and violent crime prevention. The conference program is designed to help participants better understand how they can use research approaches to help reduce crime and loss, and increase sales. See what some of the attendees have to say about this year's Impact Conference:

"I like this conference because it is not your typical 'trade show' conference," Robert Spagna, Sentech EAS.

"The LPRC is a great way to collaborate with both the academic and practical sides of loss prevention and asset protection," David Vanderpol, Sentech EAS:

"It helps everyone open their mind to new thoughts and ideas."

"By far the best LP conference!" said Josh Machtinger, Toys R Us.

"It gives you the opportunity to get together with retailers, product packaging groups, and solution providers all at once," said Lance Hutt, FFR/Merchandising.

"Being able to explore and view the new lab innovations was much appreciated."

1)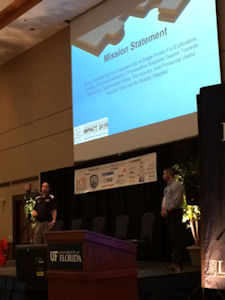 2)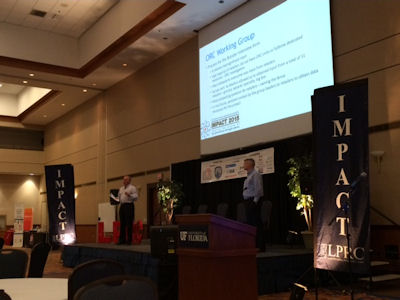 3)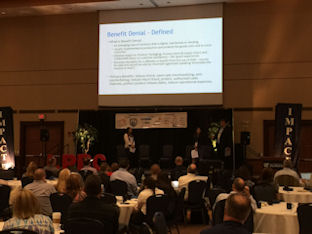 4)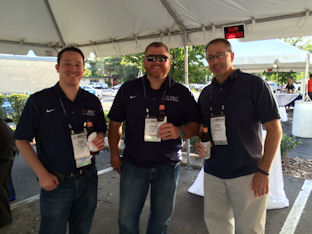 5)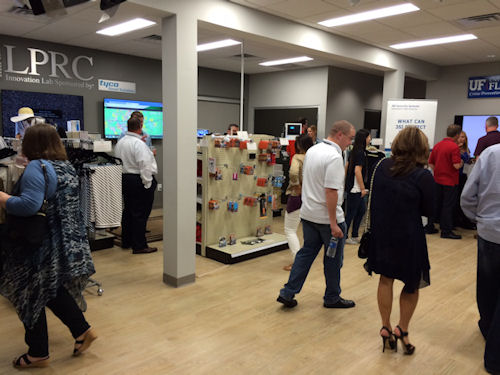 1) John Doggette (Lowe's) and Josh Machtinger (Toys R Us) of the Big Box working group present their research from the past year and receive an award of excellence as a model working group.
2) Dennis Dansak (Kroger) and Tony Sheppard (CVS) of the Organized Retail Crime working group present their research from the past year and receive an award of excellence as a model working group.
3) Brianna Betts (CVS), Corrie Tallman (Walmart) and Adam Hartway (Digital Safety) of the Product Protection working group present their research from the past year and receive an award of excellence as a model working group.
4) Attendees enjoying the Monday night reception.
5) Attendees explore the LPRC's Innovation Lab.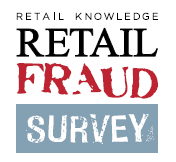 Shrink up $3 Billion - U.S. Retailers losing $60 Billion a year to fraud
Launched this month at Retail Fraud - New York, part of the world's largest risk and loss prevention conference series, the US Retail Fraud Survey 2015 has estimated that US retailers are losing $60 Billion a year to shrink – up from $57 Billion last year – and identified employee theft as the single biggest cause of loss to retailers. Published by Retail Knowledge and sponsored by intelligent cash handling experts Volumatic for the third consecutive year, the Survey is the most extensive report into the systems, processes and strategies of US's top retailers available.

"American retailers generally put losses owing to staff ahead of losses owing to external shrink. This is the opposite of the situation in the UK," commented Paul Bessant of Retail Knowledge. "As economic conditions continue to be tough for retailers and consumers alike, it is perhaps not surprising that employee theft is such a big problem. Perhaps the poor economic situation has led to good people making bad decisions."

Whilst the Survey reported average shrink as a percentage of sales at 1.27%, very similar to last year, in cash terms this equates to an increase of $3 Billion this year. Further highlights of the Survey include the increase in return fraud; up from an average of 0.25% of sales last year to 0.31%, as well as the increased fraudulent use of credit cards (66%) up from 59% last year. This study represents 91 retailers with annual sales totaling $844.6 billion; 18% of the total North American retail sector by sales value and encompassing 102,550 stores.

Other Key Findings Include:

● The shrinkage rates vary by retail sector, from discount stores at 2.5% of sales to theme parks at 0.09% of sales.
● Most retailers still treat store and online loss prevention separately. Typically the VP of Loss Prevention focuses on stores and online shrinkage is managed separately. However, employees, customers and fraudsters do not make this distinction. With the growth of multi-channel retailing, where transactions cross organizational boundaries, we anticipate the wider use of a cross-functional, holistic approach to loss prevention.
● Overall the biggest area of store loss remains employee theft with 38% of respondents citing it as the number one area of store loss and, across first, second and third highest causes of loss, scoring 59 points. Cash theft remains in second place with 26% or respondents identifying it as their biggest area of store loss. However, Administrative and bookkeeping errors come in second with 45 points and cash theft falls into third with 40 points.
● Some 54% of the average loss prevention team works in stores, down from 61% last year and 46% in headquarters. A higher proportion of teams are store based in North America than for the UK, a reflection of the large distances to cover and the difficulties of covering the whole chain from headquarters in North America.
● Manned guards are used by 29% of retailers, up from 25% last year. On average retailers use manned guards in 6.55% of their stores. The highest use of manned guards (100%) is used in 2% of stores and 38% of retailers do not use them in any of their stores.
Click here to read the executive summary and more key findings from the report. retailfraud.com


Texas Walmart Fight Video Gets Employees In Trouble For Recording Shoplifter Brawl
In Texas, a Walmart fight video is being investigated since it shows multiple Walmart employees stopping and fighting with an alleged shoplifter. But what really landed one Walmart employee in trouble is when he posted his Walmart brawl video on Facebook while boasting about letting it happen on the company clock. In a related report by the Inquisitr, late last month a different Walmart brawl was caught on video, but this fight started over a $7 t-shirt. The story started when a female customer apparently attempted to steal items in the self checkout section of an Arlington, Texas, Walmart. The Walmart worker responded by filming the shoplifter, and mocked her as she tried to leave the store with her ill-gotten goods. "Have fun," he said, mocking the situation as someone else attempts to take the allegedly stolen items from the woman. "Have a good day."

The Texas Walmart fight video continues as the alleged shoplifter gets into a small fight with another woman in the parking lot. The Walmart worker filming the video made no attempt at breaking up the fight, but other Walmart employees stepped in to try to help. According to ABC, that is when the wisecracking Walmart worker took his jokes a little too far by turning the camera on himself in order to deliver the punchline. "Yup, and I let it happen," he says to his own camera, "on the Walmart clock."

To make matters worse, the Walmart brawl video was posted on the Walmart employee's Facebook page for everyone to watch and see. Not surprisingly, this action did not sit well with the management at Walmart headquarters. Due to the incident, the retail giant issued a statement to a local CBS station. "This type of behavior by a Walmart associate is completely unacceptable. We are conducting an internal investigation into this matter at this time and will take action as appropriate," says Brian Nick Director, Walmart National Media Relations. inquisitr.com

CVS installs time-delayed safes to deter Indianapolis robberies
Following the lead of its competitor Walgreens, CVS has installed time-delayed safes in its pharmacies in the Indianapolis area in an effort to curb the increasing number of pharmacy robberies there. While pharmacy robberies are up throughout the state of Indiana, a disproportionate numbers of robberies this year have occurred at pharmacies in and around Indianapolis. "In this particular case we know it's been a successful deterrent for other retailers. We studied it over the summer and determined it was the best thing for us to do at this time," Michael Silveira, CVS' vice president of loss prevention, told WISH. Silveira told the station that the safes have been installed in all of CVS' 150 stores in the Indianapolis area. Pharmacists must activate the safes before they can gain access to controlled substances such as oxycodone. Both CVS and Walgreens believe delaying access to controlled substances will deter some of the thieves, as the delay creates more time in which police can respond and increases the likelihood of criminals being caught. modernmedicine.com

UK's new plastic bag fee could lead to more basket theft
According to retail security solutions provider Checkpoint Systems, the new carrier bag levy in the U.K. could lead to an increase in shopping basket theft, with one major grocery retailer ordering more than 60,000 extra baskets in the lead up to the 5p charge coming into force. Following the introduction of the bag levy in Wales in 2011, Tesco reportedly had 500 baskets stolen as some shoppers initially refused to pay for bags. Russell Holland, global accounts director at Checkpoint Systems said: "One major retailer recently told me that they had started making provisions for shopping basket theft months ago. While we agree that the bag levy is key to reducing waste, history tells us that, even though it's only 5p per bag, it is proven to lead to an increase in basket disappearances...To help tackle the problem, baskets should be placed away from the doors with retro fit tags applied. These two steps should drastically cut down incidents of theft." talkingretail.com

Kohl's Beats Employees' FCRA Background Check Claims
A California federal judge agreed Monday to dismiss a proposed class action accusing Kohl's Department Stores Inc. of improperly running background checks on job applicants, finding that two former employees who filed the suit failed to demonstrate any willful violations of the Fair Credit Reporting Act. law360.com

Rite Aid Owes $1M In Attys' Fees After $8.7M Firing Verdict - Ex-worker injured during robbery
Rite Aid Corp. must pay $1 million in attorneys' fees following a jury's $8.7 million verdict for an ex-worker who was fired after he was injured in a store robbery, a California judge ruled Monday, saying the amount was reasonable under a state employment law providing for prevailing party fees. law360.com

OSHA safety violations increase in 2015
The preliminary OSHA top 10 violations for 2015 showed little overall movement as fall protection was once again the number one violation. The top 10 ranking varied little from 2014, and in fact vary only slightly from year to year. There were 34,436 violations overall in 2015, a 4% increase from 2014. Fall protection violations, which dropped by a third in 2014, were up 10% in 2015, and lockout/tagout violations were up 11% in 2015. oshatoday.com

Retail stores of the future will entertain first, and sell later
As cheap e-commerce fills our need for everyday items, retailers will have to make in-store shopping something special. Mark Rolston, a designer at Austin, Tex.-based Argo Design, believes we're heading for a future in which shopping will be a purely pleasurable activity, where we'll only go to stores to buy highly individualized items. They'll probably be expensive as a result. Fulfilling our daily needs - the mundane things we shop for now, like laundry detergent and groceries - will be automated, and cheap. It'll be similar to horses, he said, where they used to be necessary for several aspects of daily life, including field labour and transportation, but now we only ride them for fun. "We will shop for the most artisanal expression of certain aspects of our lives," Rolston said. "We will identify ourselves, much like we do with fashion, by the artisanal things we buy." Technology companies, especially Amazon, are indeed pushing in this direction. The online retailer is testing all manner of methods to speed up shopping, from aerial drones to one-push "Dash" buttons that place instantaneous orders to hiring part-time drivers to make Uber-like deliveries. The upmarket move by malls, at least in Canada, seems to also point in this direction. The shift might not reflect just good economic conditions, but also a cultural transformation toward the fetishistic shopping future that Rolston envisions. canadianbusiness.com

Macy's to host 300-square-foot Best Buy shops in 10 stores

PwC: Ten Trends Expected to Drive the Holiday Shopping Season

City Sports in Chapter 11, Might Liquidate

Dunkin' Donuts to close nearly 100 stores in Speedway convenience stores

Walmart to test 7-Eleven stores for 24/7 package pickup


Quarterly Same Store Sales Results
The Container Store Q2 comp's up 0.1% with net sales up 1.2%
All the News - One Place - One Source - One Time
The D&D Daily respects your time & doesn't filter retail's reality
Report Your News!
(content subject to approval)



Average annual cost of cybercrime per U.S. company $15.4M - Up 19 per cent from $12.7M
It also represents an 82 per cent jump from Ponemon's inaugural study six years ago. Individually, cybercrime costs for the U.S. companies surveyed varied dramatically, ranging from $1.9 million to $65 million. And the average cost of a cyberattack on a U.S. company rose 22 per cent to $1.9 million from $1.5 million. Globally, the average annualized cost of cybercrime increased 1.9 per cent from last year to $7.7 million. canadiansecuritymag.com

"Biometrics have a really good way of creating better security for eCommerce and remote payments in particular"
Visa announced its new specification earlier this month, which can enable fingerprint, palm, voice, iris, or facial biometrics to support open, globally interoperable solutions. A biometric template such as fingerprint is securely loaded onto a chip card; when the card is inserted into a reader with a biometric capture, the consumer would then be prompted to verify the transaction by using their fingerprint or the appropriate biometric application. The biometric is then encrypted by the reader and validated using "match-on-card" authentication. pymnts.com

Use Voiceprint Biometrics To Eliminate Fraud Without Diminishing Customer Experience
For contact centers, the effectiveness of security questions is declining. Professional fraudsters can successfully answer questions using stolen customer records from growing cyberbreaches. Adding more security questions is not an option - customer experience is impacted by any extra delay. Is there a way for more powerful fraud detection without diminishing customer experience? The answer may be a new generation of voice biometrics.

Advances to technology and performance have made voiceprint biometrics an exciting and viable option for customer authentication and fraud prevention. Most notable is a new generation called "passive" voice biometrics which does not require a passphrase to be spoken. Passive voice biometric technology can enroll or verify a caller's voiceprint in the background of a call. In addition to customer verification, passive voice biometrics can be applied to fraudster detection by screening calls against a database of fraudster voiceprints. This means contact centers can now provide stronger fraud detection without diminishing customer experience. govinfosecurity.com

44% of Companies Believe They Can Keep Attackers Off the Network - Unacceptable
Despite report after report and one high-profile incident after another, executives and IT professionals are still naïve about security: 55% believe they can detect an attacker on the network within minutes, hours or a few days. Even more shocking, 44% believe they can keep attackers off a network entirely.

"It is no longer acceptable for organizations to presume they can keep attackers off their network," said John Worrall, CMO, CyberArk. "The most damaging attacks occur when privileged and administrative credentials are stolen, giving the attacker the same level of access as the internal people managing the systems. This puts an organization at the mercy of an attacker's motivation-be it financial, espionage or causing harm to the business." infosecurity-magazine.com

Trump Hotel Collection Confirms Card Breach
The Trump Hotel Collection, a string of luxury hotel properties tied to business magnate and Republican presidential candidate Donald Trump, said last week that a year-long breach of its credit card system may have resulted in the theft of cards used at the hotels. In a website created to share details about the hack, The Trump Hotel Collection said the breach affects customers who used their credit or debit cards at the hotels between May 19, 2014, and June 2, 2015. krebsonsecurity.com

Home Depot adds IT, cybersecurity expert to board

Kroger tests 'smart shelf' technology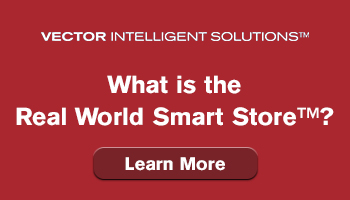 Vendor Spotlight




Whitepaper: LP Meets IT for Complete Managed Business Infrastructure, Security and Intelligence



The advent of sophisticated, integrated technologies and smarter analytics has shifted the role of the loss prevention professional beyond "catching the bad guys."

Top LP professionals today take a strategic look at the systems and data in their stores to identify how they can support cross-organizational business goals. They think beyond loss prevention and theft, and work collaboratively with the IT department to guarantee infrastructure, store operations and merchandising needs are also fulfilled.

This whitepaper is designed to help LP professionals better navigate the evolving retail landscape, and uncover the customer experience and business intelligence opportunities afforded by IT collaboration.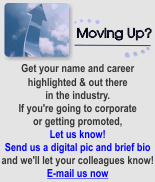 MultiSight is a cloud-based video service that was conceived and developed to help retailers monitor and improve operations. It uses the power of HD video, cloud based storage, and video sharing to protect your profits in new and exciting ways. Hear Jackie Andersen, Director, Retail Strategic Accounts, and Evan Garabedian, Business Strategist - Solutions & Technology Office, discuss the importance of having a connected consumer backed up by a connected associate. And MultiSight does just that. As an all-in-one inclusive product, it is smart, immediate and - most importantly - useful.

---
Dan Doyle, SVP and Chief Human Resources Officer for Beall's Inc., chats with Joe and Amber about what he looks for each year when attending the NRF Big Show in New York City. A 25+ year veteran of the loss prevention industry and former chairman of the NRF's LP Advisory Council, Dan talks about the unique jump he made in his career from LP to HR - both of which he describes as a "people business."
Solution Providers, have a video or commercial you want to publish? Contact us.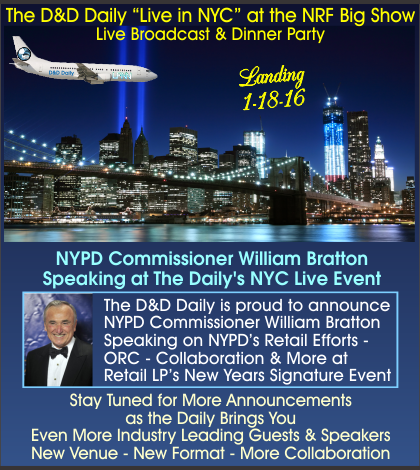 e-commerce

Sponsored by The Zellman Group
National Retail Federation Creates Digital Council to Serve as Premier E-Commerce, Mobile, Innovation Voice in Retail
The National Retail Federation today announced the development of a new Digital Council, powered by NRF's digital division Shop.org, which was created to enhance the strategic value of NRF and the e-commerce, mobile and innovative initiatives that exist within the retail industry today. The members-only council will support and promote collaboration in efforts like the exchange of information on digital retail trends and strategies, the development of original research, and educational events and advocacy opportunities in Washington, D.C..

The council will be comprised of senior digital industry experts, many of whom have been instrumental in the success of Shop.org. Michael Burgess, special advisor to the chairman and ceo of Hudson's Bay Company and most recently president of HBC Digital for Hudson's Bay Company will serve as chair of the Council, and Sucharita Mulpuru, vice president and principal analyst at Forrester Research will serve as vice chair.

The council held its first official meeting at NRF's Shop.org Digital Summit in Philadelphia on October 5, 2015. nrf.com

Biometrics to secure $5.6 trn in payments by 2020
Biometric and financial services industry research group Goode Intelligence has forecast that by 2020, over $5.6 trillion of payments will be secured by biometric technology. In its latest analyst report, Biometrics for Payments – Payments Security Gets Personal; Market and Technology Analysis, Adoption Strategies and Forecasts 2015-2020, Goode Intelligence also predicts that by 2020 over 226 billion biometrically secured payment transactions will be made. planetbiometrics.com

Beware the Internet of Thieves
The nature of increased connectivity leads to increases in the areas for attack, and the subsequent vulnerabilities present new opportunities for researchers and attackers alike. In the past year, there have been a growing number of probing and experimental attacks on a range of devices, as well as a few serious attacks.

Research estimates the global average cost of a cybercrime attack to be close to $6m and through its global adoption, the IoT could soon become the next battleground in the threat landscape, generating an 'internet of thieves' that we must anticipate so we can detect, prevent and protect ourselves against.

A layered approach to security is vital to fully protect against the threats posed by the IoT. Within this, there are four key elements.

First, when making payments, we must protect the card number in both the physical and the digital environments by confirming the authenticity of the payment account.

Second, we need to ensure that the rightful owner of the card is the one actually making the transaction – they must confirm they are who they say they are.

The third layer to this approach is securing the transaction, making sure all the pieces of data fit expected models and patterns through analysis of card, cardholders, and environmental data to measure and mitigate risk.

While these three elements operate their own purpose within the layered approach, the fourth and final element is running consistently within them, every step of the way. This stage ensures all potential areas of vulnerability are covered so if thieves aren't caught one place, they will be caught elsewhere. infosecurity-magazine.com

75% of retailers expect 16% growth in digital revenue during the coming holiday season over last year
According to a PwC survey. Last year holiday online retail sales grew 15%, according to comScore Inc., which tracks consumer web activity. internetretailer.com

U.S. group wants Alibaba's Taobao returned to the 'Notorious Markets' list
The American Apparel & Footwear Association says the Chinese e-commerce giant isn't doing enough to stop the sale of counterfeit goods. Taobao is synonymous with counterfeits and has been unwilling to make serious reform since it was removed from the list in 2012, the American Apparel & Footwear Association said in a statement. Alibaba is willing to discuss the issue with the trade group, the e-commerce company said in an email. internetretailer.com

Pinterest Expands Buyable Pins To More E-Commerce Platforms, Reaching Thousands Of Merchants

The UK is the e-commerce capital of the EU with four in five Britons shopping online in past year

"Fraud is not a person - it is a dynamic grouping of statistics that deviate from the norm."
Stuart B. Levine, CFI, CFCI
CEO, The Zellman Group & Zelligent


ORC News
Sponsored by NEDAP
NRF Calls for Crackdown on Organized Retail Crime
The National Retail Federation's (NRF) 11th annual Organized Retail Crime (ORC) Survey reveals that while both retailers and lawmakers are increasingly creating measures to control loss prevention, more is needed to curb growing concerns over stolen merchandise. The 2015 findings paint a stark landscape for retailers. An astonishing 97% of retail loss prevention executives surveyed believe their company has encountered organized retail crime in the last 12 months, up from 88% last year. The average dollar write-off per $1 billion in annual sales due to such activities is $453,940. The problem does not appear to be going away any time soon with 48.5% of victim companies reporting significant increases in ORC activity this year.

A major concern voiced in the survey is that criminals are increasingly targeting cargo in transit. The percent of polled retailers experiencing cargo theft rose from 35.4% to 37.9% in the past year. NRF Vice President of Loss Prevention Bob Moraca believes that the surge is part of a larger strategy to outmaneuver retailers as executives wise up to traditional tactics. "Brazen and often dangerous criminals are finding new ways every day to manipulate the retail supply chain," he said. "From the docks where merchandise comes in to criminal flash mobs that involve several individuals running into a store at once, the methods used by crime gangs today run the gamut." The survey reports that several retailers are encountering bolder attempts by criminals including "smash and grabs" and pepper spray tactics. edgl.com

Pontiac, MI: Man's scam turned Home Depot thefts into gift cards - $600,000 to $800,000 before police arrested him in March
You might call Adelbert Ackerman's business model a brilliant example of vertical integration. Running a large-scale fencing operation, using a team of prostitutes, heroin users, parolees and panhandlers to steal high-priced items from local Home Depots. He then would recruit homeless people from shelters to return the stolen merchandise to a different store.

Since homeless people often have legitimate identification, as required by the store for any returns, they were given store debit cards, akin to gift cards, which they handed over to Ackerman. usatoday.com

Millburn, NJ: Neiman Marcus $10,000 Grab & Run Shoplifters strike security vehicle while fleeing
Authorities are investigating the theft of $10,000 worth of jeans from the Neiman Marcus store at The Mall at Short Hills, township police announced. Three men entered the store Oct. 5, selected 20 pairs of jeans, ran out of the establishment and fled in a blue SUV, which struck a mall security vehicle before heading onto Route 124, township police said in a news release. The incident follows the theft of $400 worth of sweatpants from the mall's Footlocker store Oct. 4, according to police. northjersey.com

Norwalk, CT: Bronx, NY man busted attempting to purchase $800 of Best Buy merchandise w/ fake Credit Card
A New York man is facing serious charges after police say he was allegedly caught trying to purchase items with a fraudulent credit card. Stanley Paez-Caraballo, 20, was charged with fifth-degree larceny, credit card theft, criminal attempt, illegal use of a credit card and receiving goods illegally. Police Officers were alerted to an incident at Best Buy, upon arrival, officers spoke with an employee who said the suspect, Paez-Caraballo had attempted to purchase two Sony PlayStations totaling $799.98 online and pick up the items in the store. thehour.com

Westfield, MA: $500 worth of Rogaine stolen from Stop & Shop
According to the Westfield Detective Bureau Facebook page, the man is suspected of stealing nearly $500 worth of the hair growth treatment product, Rogaine, from the Stop and Shop on Main Street, last Thursday. wwlp.com

Delhi, India: 600 Cellphones Stolen From Delhi Airport, Sold Through Flipkart
E-commerce giant Flipkart has been asked to help with an investigation of what the Delhi Police say is a massive racket involving the theft of imported cellphones from airline cargo. Six persons have been arrested in the case. The police said they have recovered 209 phones after the arrest of a gang that stole mobile phones from the cargo at Delhi's IGI airport. They said 22 of these phones were recovered from people who had bought them on Flipkart, after members of the gang allegedly confessed to selling them on that site. In July, a Delhi-based logistics company had reported that 600 high-end mobile phones were missing from a shipment sourced from Hong Kong. When the airport police failed to track the missing phones, the matter was reported to the Delhi police, which formed a special team to investigate the case.
ndtv.com
Do you have an ORC case to share?
Share your ORC news and help the industry grow

Retail Crime News

Sponsored by Security Resources
Milwaukee, WI: Police Officers sue Gun Store Owners
A trial that could set a gun law precedent resumes Tuesday in Milwaukee, where two police officers shot in the line of duty are suing the owners of a gun store. They claim the owners were negligent in selling the weapon used in the shooting. The question is whether a store that sells a gun used in a crime can be held liable in a civil case for the harm inflicted on the victims -- in this case, the two officers who were shot in the face, reports CBS News' Adriana Diaz. Milwaukee police officer Bryan Norberg took the stand Monday, recounting the near-fatal 2009 shooting that left him with devastating injuries. "It felt like somebody had ripped my bone and my teeth right out of my mouth," Norberg said. Fellow officer Graham Kunisch was shot multiple times. He lost an eye and part of his frontal lobe. Surveillance video shows the officers confronting Julius Burton just before he opened fire on them. In their lawsuit, the officers claim the weapon Burton used was "negligently and unlawfully sold by Badger Guns." According to the charging document, in 2005, 537 guns recovered from crimes were traced back to Badger Guns, which "ranked as the number one crime gun dealer in America." cbsnews.com

Houston, TX: Man Kills Boss, Self at Grocery Store Warehouse
Police said an employee at a Houston grocery store fatally shot his supervisor in the warehouse attached to the rear of the store before killing himself Monday afternoon. The shooting happened at the Hong Kong Food Market at the Hong Kong City Mall, which features two floors of businesses, most of which cater to members of Houston's Asian community. Houston police said they do not yet know a motive. Francisco Martinez told the Houston Chronicle that he had just backed his 18-wheeler truck up to the dock to deliver groceries when he heard screaming. He then saw people gathered around the manager, who had been shot. The shooting caused the mall to be evacuated for about an hour and a half. The market, though, remained closed as police investigated. nbcdfw.com

Long Island, NY: New Cassel Strip Mall Shooting Leaves Man Dead
A 31-year-old man was shot to death in front of a strip mall in New Cassel on Monday evening, Nassau County police said. Officers responded to a report of a man shot at the corner of Prospect and Brooklyn avenues and upon arrival, they found the victim suffering from multiple gunshots at 6:16 p.m., police said. The victim, whose identity wasn't immediately released, was taken to Nassau University Medical Center, where he was pronounced dead a half hour later. longislandpress.com

Forestville, MD: Man shot and killed at BP Gas Station
A man was gunned down inside a Forestville, Maryland gas station Monday night in what police believe was a targeted attack. The victim, who was not identified immediately, was shot about 7:15 p.m. inside the BP station at 3332 Walters Lane, close to Pennsylvania Avenue, Prince George's County police said. A man walked inside the gas station, fired at the man -- who was a customer -- and then fled, police said. A clerk was present at the time of the shooting, and the attack was likely caught on store surveillance cameras. nbcwashington.com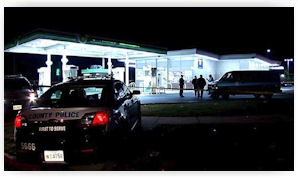 Middletown, NY: Orange County man accused of Threatening to Shoot Customers at Galleria Mall
New York State Troopers arrested a man who allegedly threatened to shoot people at the Galleria Mall in Middletown, Orange County. Police say 21-year old Jeffrey Baker first confronted the staff and residents of a group home as they walked in the parking lot. Baker told the group that he had a pistol and was going to shoot them, while concealing his hand behind him near his waist band, according to investigators. Police say the staff and residents retreated to their vehicle and called the State Police, while he continued to threaten and challenge the group from outside the vehicle. He has no known connection to the home. Then, he allegedly threatened to shoot several women in the Sears store in the mall. Baker was arrested inside the mall, but no weapon was found. abc7ny.com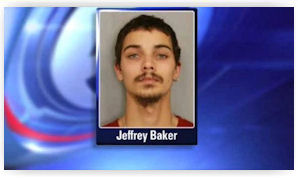 Corpus Christi, TX: Police Make Arrest In Murder Of Texas Store Clerk
Corpus Christi police say a 22-year-old man has been arrested in the shooting death of a convenience store clerk. Police say James Elizalde was arrested Sunday on a warrant charging capital murder in the death of a 50-year-old convenience store clerk during a robbery earlier that day. Elizalde remained in Nueces County jail Monday in lieu of $1 million bond. Jail records don't list an attorney for him. Before the arrest, police had released still images from video surveillance taken during the robbery that showed three people. Police say the other two men in the footage have been identified, but are not currently facing charges, though they could at a later date. kwtx.com
Las Vegas, NV: Police Officer and K-9 assaulted by a Target burglary suspect
A Las Vegas police officer was assaulted Tuesday morning while responding to a burglary. Police got a burglary call around 2:15 a.m. from a Target store on Sky Pointe Drive, near Buffalo Drive. They responded to the store and found nothing and later found the suspect inside a garage not too far away. When the suspect was taken into custody, he attacked the K-9 dog and assaulted the officer. The officer should be fine. The suspect got a minor dog bite to the hand. He was transported to the hospital for treatment. ktnv.com

Burbank, CA: Police On Alert After Social Media Reports Of 'Flash Mob' Event at Krispy Kreme
Police were expected to be out in force Tuesday in Burbank following reports on social media of a "flash mob"-style gathering of car enthusiasts. An announcement on the Krispy Kreme Tuesdays Burbank Facebook page indicated that a gathering is planned Tuesday, but the "location will be announced at 8 p.m. to avoid unwanted attention." The event could take place anywhere "from 30 – 60 min from Burbank or maybe it will be in Burbank", according to the announcement. cbslocal.com

Studio City, CA: Burglars Target Same Drone Store for a 4th time
Burglars have made off with tens of thousands of dollars worth of merchandise from the same drone store in Studio City. Drones Plus manager Justin Henderson said the most recent heist happened around 2 a.m. on Saturday. He said the thieves removed a window pane, busted through an inventory cage inside the store, and did it all with what appears to be professional burglary equipment and tactics. Store surveillance footage shows the thieves knocking stuff over, inside the cage. They got away with about $5,000 worth of equipment, including highly valuable drones. This comes less than a week after the last time burglars hit the store. nbclosangeles.com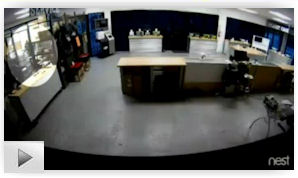 Houston, TX: Four arrested after high-speed chase; Academy store burglary suspects
Four people were arrested after leading police on a high speed chase overnight in northeast Houston. Police say the chase began around 3am when an employee of an Academy store recognized the vehicle as potentially being involved in a burglary at the store yesterday. Officers pursued the vehicle as it sped down the East Freeway near Mercury before the chase ended in northeast Houston. The suspects bailed from the white truck when they rammed the vehicle into a fence. All four were later arrested. abc13.com

Kansas City, MO: Three suspects charged in Zale's, Zona Rosa Smash & Grab Robbery

Jared The Galleria of Jewelry in the Scottsdale Renaissance, Scottsdale, AZ was the victim of a Grab & Run last evening, merchandise was valued at $9,999

Burt's Jewelers in Northeast Miami-Dade, FL was the victim of a day-light Armed Robbery, $250,000 in merchandise stolen


Robberies and Burglaries
● Cash America – St Louis, MO – Armed Robbery
● Circle K – Littleton, CO – Armed Robbery
● Citgo – Rome, NY – Armed Robbery/ arrest
● CVS – Tulsa, OK – Armed Robbery
● Diamond Express – Portsmouth, VA – Armed Robbery
● Dollar General – Killeen, TX – Armed Robbery
● Dollar General – Hopkinsville, KY – Robbery/ Assault
● Easy Stop – St Petersburg, FL – Armed Robbery/ clerk shot
● Express - Houston, TX – Armed Robbery
● Finelli's – Colchester, VT – Armed Robbery
● Hallen – Santa Clarita Valley, CA – Robbery
● Mandees – East Meadows, NY – Armed Robbery/ customer injured
● Northern Store – Pangnirtung, CN – Armed Robbery
● P&R – Jackson, MS – Armed Robbery/ Assault
● Rubis Causeway – Hamilton Parish, Bermuda – Burglary/ following hurricane
● Sears – Guelph, ON, CN – Armed Robbery
● T-Mobile – DeKalb, IL – Robbery
● Turtle Creek Pawn – Jonesboro, AR – Burglary/ failed
● Unlimited Mobile – Wichita, KS – Armed Robbery
● Walgreens – Johnson City, TN – Robbery
● Walgreens – Greenfield, IN – Robbery/ arrested
● 7-Eleven – Lubbock, TX – Robbery


Featured Job Listings
Sponsored by NuTech National
Feature Your Job Here For 30 Days -
70% Aren't On the Boards
VP of Sales/Client Relations
More details coming soon
Confidential - Retained Search
Nationwide
Gus Downing
VP AP & Global Facilities
lululemon athletica
Vancouver, BC, Canada
lululemon athletica
Dir AP
Safeway
Lanham, MD
Safeway
Dir AP
99 Cents Only Stores
Commerce, CA
99 Cents Only Stores
Reg Dir LP
Sears

Hoffman Estates, IL
Sears Holdings Corp
Dir LP
Pier 1 Imports
Fort Worth, TX
Pier 1 Imports
LP Dir
BevMo
Concord, CA
BevMo
Dir LP
Lane Bryant
Columbus, OH
Lane Bryant
Dir LP (Western Canada)
Walmart Canada
Calgary, CA
Walmart Canada
Dir LP
Cracker Barrel
Lebanon, TN
Cracker Barrel
Dir Safety AP Solutions
Walgreens
Deerfield, IL
Walgreens
Dir of AP, Global Ecommerce
Ralph Lauren
Greensboro, NC
Ralph Lauren
Dir AP
Saks Fifth Ave

New York, NY
Saks Fifth Ave


Territory LP Dir.
Burlington Stores
Los Angeles, CA
Burlington Stores
Dir. of Security
Estee Lauder
El Segundo, CA
Estee Lauder
Director of LP
Pacific Sunwear
Anaheim, CA
Pacific Sunwear
Regional LP Mgr
Tillys
Bay Area, CA
Tillys
Sales Representative
NuTech National
Maitland, FL
NuTech National
Loss Prevention Openings
Downing & Downing
Nationwide
Karl Glatt

Limited Time Only - Post Your Multi-Unit LP jobs for FREE - Learn More Here
Daily Job Alerts


Appearing One Day Only
View our Internet Jobs Archives here
AP Manager
BJ's Wholesale Club
Pasadena, MD
BJ's Wholesale Club
LP Group Mgr
Century 21 Dept. Stores
New York, NY
Century 21 Dept. Stores
LP Supervisor
Kohl's
Menomonee Falls, WI
Kohl's
Dept Mgr LP & Safety
Lowe's
Frederick, MD
Lowe's
Dept Mgr LP & Safety
Lowe's
Deptford Twp, NJ
Lowe's
Dept Mgr LP & Safety
Lowe's
New Orleans, LA
Lowe's
LP Manager
Hautelook
San Bernardino, CA
Nordstrom
Corp Multi Channel LP Mgr
Rent-A-Center
Plano, TX
Rent-A-Center
Store AP Mgr
Home Depot
Little Rock, AR
Home Depot
Multi AP Mgr
Home Depot
Evansville, IN
Home Depot
AP/LP Mgr
Macy's
Yorktown Heights, NY
Macy's
AP/LP Mgr
Macy's
San Leandro, CA
Macy's
Area Mgr AP
All facilities
Pauls Valley, OK
Wal-Mart
AP Manager in Training
Walmart
Orange, CA
Wal-Mart
AP Manager in Training
Walmart
Live Oak, FL
Wal-Mart
AP Manager in Training
Walmart
Douglas, GA
Wal-Mart
AP Manager in Training
Walmart
Maple Grove, MN
Wal-Mart
AP Manager in Training
Walmart
Newburgh, IN
Wal-Mart
AP Manager in Training
Walmart
Watchung, NJ
Wal-Mart
AP Manager in Training
Walmart
Clayton, OH
Wal-Mart


Home of the Industry's Original
On the Move

| | |
| --- | --- |
| | Kevin Valentine, CFI, LPC was promoted to Signet Senior Vice President of Internal Audit, Loss Prevention & ERM. |
| | Tom Kimble was promoted to Senior Director, Signet Internal Audit, and will be responsible for all North America Corporate Audit and Store Operational Audit. |
| | Mark Neapolitan, CFI, LPC was promoted to Senior Director, Signet Loss Prevention, and will be responsible for all North America Store Field Loss Prevention. |
| | Scott Robison was promoted to Senior Director, Signet ERM & SOX, and will be responsible for all North America and International Enterprise Risk Management and Sarbanes Oxley Compliance. |
| | Chris Hackler was promoted to Senior Director, Signet Physical Security, and will be responsible for all North America Store and Corporate Facilities Physical Security. |
| | Tamika McCray was named Regional Loss Prevention Manager for Los Angeles, CA region for Burlington Stores. |
| | Christopher Burdett was promoted to Regional Loss Prevention Manager - Dallas, TX Region for Burlington Stores. |
| | Justin Gingery was named District Loss Prevention Manager for Nike. |
Post Your New Job or Promotion!
See all the Industry Movement


Your Career
Sponsor this section of the Daily
6 Habits of Aspiring Leaders
Everyone needs to step up as a leader at some point in their lives. You probably won't know when that time will come, but that's all the more reason to hone your leadership skills now. Even if you're already a leader, there are still some things you may want to learn! Here are some habits that aspiring leaders want to practice to further their own growth. Be brief

The 3 Keys to Influential Leadership
In today's workplace, influential leadership is reigning supreme over the more authoritative style. It can lead to stronger results, but it does take some practice to get it right. Here are three key elements to make sure you have in your influential leadership style. Persuasion

4 Traits of Introverts that Make Them Great Leaders Outgoing personalities aren't the only ones who have the ability to effectively lead others. Introverts, even though they make lack some outward charisma, may make better leaders according to Laurie Helgoe, author of Introvert Power. Some of an introvert's characteristics may produce some powerful results in others. Their calming presence

Why Leaders Need to Keep Their Eye on True North It can be easy to lose our direction. The potential to be a great leader is still there, as long as we can get back on the right track. By recognizing these ways you may drift off course, you can remember your purpose and look to your True North. Craving success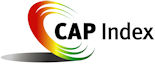 Tip of the Day
Sponsored by Vector Security
Developing your verbal skills and focusing on your specific word usage to convey messages is incredibly important for any successful executive. However, developing your ability to listen and hear what they're saying is just as important and in some cases may be even more so. It's great to be able to articulate in a manner that shows your subject matter expertise, but it's even better if you can mold it and change it on a dime based on what you're hearing and seeing. And if you're too busy talking, you may just miss the entire conversation and say something that doesn't even fit. Active listening requires focus and attention and, as Abraham Lincoln said, "Better to remain silent and be thought a fool than to speak out and remove all doubt."

Just a Thought,
Gus





Upcoming Events
---
Recruiting?
Get your job e-mailed to everyone... everyday
Post on our Featured Jobs Board!
Reach your target audience in 2015 every day!
Request our 2015 Media Kit
update account / change e-mail
unsubscribe FEEDBACK
www.downing-downing.com

Advertise With The D&D Daily




36615 Vine Street, Suite 103
Willoughby, OH 44094
440.942.0671
copyright 2009-2019
all rights reserved globally