The D&D Daily Mobile Edition
October 7,

2014



The LP Industry's #1 News Source - Informing, Educating and Instilling a sense of community


News Brief
Sponsored by WG Security Products, Inc.
Redbox Instant shuts down - Data Breaches Play A Part? Being Used to Verify Stolen Card Numbers! Slick way to make sure they work "The joint management of Redbox Instant by Verizon has elected to cease operation of the service effective Tuesday, October 7, 2014." The shutdown comes after the service had disabled new sign-ups for three months due to a credit card fraud issue, which not only prevented Redbox Instant from acquiring new customers, but also resulted in existing customers with expiring or revoked credit cards being booted from the service because they weren't able to add any new payment information. Redbox Instant was quick to point out that the customers' credit card information wasn't impacted by the issue; "instead, Redbox Instant's sign-up process was used to verify credit card numbers stolen from other retailers." In other words the sellers were verifying the stolen numbers so they could sell them on the dark web by using them for small numbers that didn't require authorization. (Source yahoo.com)

Coborn's Incorporates Cloud-Based Exception Reporting Solution Retail 20/20 to Reduce Fraud and Increase Efficiency Agilence, Inc., the leader in cloud-based exception reporting solutions, today announced that Coborn's will deploy the Retail 20/20 exception reporting solution to reduce shrink and improve in-store operations. Minnesota-based Coborn's grocery chain operates 120+ retail locations in Minnesota, North Dakota, South Dakota, Iowa, Illinois, and Wisconsin. Retail 20/20 promises to reduce fraud and increase efficiency for the grocer as soon as the software is engaged. (Source agilenceinc.com)

NRF Releases New Active Shooter Guidelines
Retail Industry's Most Up-to-Date Information on Emergency Response Protocols
How familiar are U.S. consumers with the term "Active Shooter?" To help retailers proactively prepare for shooting incidents, NRF commissioned research to explore consumer awareness and perceptions of "Active Shooter" events and the associated terminology. Approximately half of U.S. consumers are aware of the term "Active Shooter" - though proactive individual preparedness and awareness of retailer readiness are both low. To educate consumers, retailers should consider partnering with local first responders - including fire and police departments - to develop awareness and preparedness campaigns for shooting incidents as part of broader community emergency preparedness programs. Additionally, retailers should consider communicating with customers about their programs for "All Hazards" preparedness to increase awareness and customer confidence.

To request the NRF's Active Shooter Guidelines, click here.

For additional resources from the Dept. of Homeland Security, click here.

MasterCard has announced - SafetyNet, global tool to reduce cyber hacking of banks & processors Using a multi-layer defence, that works in partnership with issuers, acquirers, retailers and consumers, SafetyNet allows users to stay one step ahead of large scale attacks, which use increasingly sophisticated ways to compromise account data and security defenses. It monitors different channels and geographies, and provides the most appropriate level of support for each market and partner business, by using sophisticated algorithms. (Source retailfraud.com)

Children's Place Director of Loss Prevention posting gets great response in first day

PhoneCard USA founder pleads guilty to $2M "Ponzi" scheme claiming contracts & friendships with major retail chain stores - Walmart, 7-Eleven, and BJ's Wholesale Club Specifically, from about May 2006 to February 2013, Merchenthaler claimed to be the founder of PhoneCard USA, a company that was purportedly a "premier distribution source" for prepaid phone cards and cell phones. In reality, Merchenthaler operated a "Ponzi" scheme, stealing over $2 million from over 200 investors and using much of these funds for his own benefit and to perpetuate his scheme. In his scheme, Merchenthaler falsely claimed that PhoneCard USA had "lucrative contracts" with major retail chain stores including Walmart, 7-Eleven, and BJ's Wholesale Club. Further, Merchenthaler falsely claimed to have friendships with executives at Walmart and 7-Eleven and used their names in a fraudulent e-mail address and bogus contracts. Specifically, while he was a fugitive from justice, Merchenthaler possessed approximately 39 IEDs, a firearm, and 580 rounds of ammunition in the Wilmington, North Carolina area. Merchenthaler possessed approximately 135 IEDs, 15 firearms, and 11,000 rounds of ammunition in the Rising Sun, Maryland area. (Source fbi.gov)

NRF forecasts retail holiday sales to increase 4.1% YoY - Online sales up 8-11% - 800,000 seasonal jobs forecasted After a turbulent start to 2014, the National Retail Federation announced today it expects sales in November and December (excluding autos, gas and restaurant sales) to increase a healthy 4.1 percent to $616.9 billion, higher than 2013's actual 3.1 percent increase during that same time frame. Holiday sales on average have grown 2.9 percent over the past 10 years, including 2014's estimates, and are expected to represent approximately 19.2 percent of the retail industry's annual sales of $3.2 trillion. This would mark the first time since 2011 that holiday sales would increase more than 4 percent. (Source nrf.com)

Target testing Curbside's store pickup model
Ten Target stores in the San Francisco area are experimenting with a new mobile shopping app called Curbside, which allows shoppers to find the products that are in stock at multiple local stores and check out with a single tap. According to Curbside, its technology allows it to accurately represent retailers' inventory and reliably alert local stores when customers approach. At stores with Curbside pickup locations, merchandise is brought to the customers' vehicles while other locations require customers to come inside the store. The service is free and Curbside said it does not mark up retailers' prices. "Location-based shopping is the future of mobile commerce, and Curbside is at the forefront of it," said Yang, founding partner, AME Cloud Ventures, and co-founder of Yahoo. (Source retailingtoday.com)

Hong Kong Retail Chains See 50% Sales Drop With Pro-Democracy Protests

AT&T fires employee who improperly accessed 1,600 customer accounts

NJ mayor proposes security-officer requirement for large retailers
Quarterly Same Store Sales Results
The Container Store Group Q2 down 0.4% with net sales up 5.2%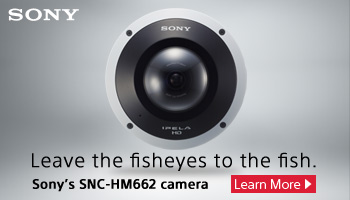 All the news - One place - One Source - One Time
The D&D Daily respects your time
& doesn't filter retail's reality
Report Your News!
(content subject to approval)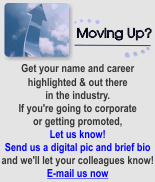 Loss Prevention News Network

"Live in Ft. Lauderdale at the NRF Show 2014"
"Managing the Change Process"
Stan Welch, VP of LP, JCPenney

Episode Sponsored By:


Stan Welch, LPC, VP of Loss Prevention for JCPenney, shares with us the top lessons he's learned throughout his long career as a leader in the LP industry. Over the last 19 years, Stan has been promoted six times with three different retailers, demonstrating his understanding in leading the "change process" that takes place whenever one changes jobs, gets promoted or deals with the fluctuations of the retail market. Learn how JCPenney has developed future leaders in its own LP team and the skills sought when selecting top talent.
Closing Remarks
Wrapping up the D&D Daily and LPNN's live broadcast from the NRF's LP Conference, MCs Joe LaRocca and Amber Virgillo reunite for an epic send-off from Ft. Lauderdale, Florida. Also hear final thoughts from Gus Downing, Publisher and Editor of the Daily, on this historical event - full of relevant, timely interviews, with information to help prepare you to lead tomorrow. Thank you to everyone who participated and helped make this great event possible, especially our sponsors!



Joan Manson

Sponsored By:



Bass Security



Sponsored By:



Keith White & Michael Nelson

Sponsored By:


Dan Faketty and Professor Bob Hanson

Sponsored By:


The NRF's LP Legislative Committee, a National Update





Jeff Fulmer & Jon Gold


Sponsored By:


Preparing - Training - Responding to the Active Shooter



Rich Mellor


Sponsored By:


Cyber Security's Increasing Impact on Retail & the Role of Loss Prevention

Tom Litchford
Sponsored By:


Click here for upcoming episodes

Solution Providers, have a video or commercial you want to publish? Contact us.

Big Data
Sponsored by Verint
Detecting Fraud Real-Time with Big Data
Fraud and financial crime have been estimated at over $3.5 trillion annually. With millions of transactions occurring per day, this financial data is most certainly big, making identifying a fraudulent purchase a challenge of pattern recognition. While volume can be the key to recognizing fraud, velocity is the key to stopping fraud. New real-time Big Data platforms enable companies to process massive quantities of historical information and crosscheck new transactions in real-time to spot patterns and halt a transaction before it occurs. By having real-time data at their fingertips, data scientists can also look at new information on the fly, evolving countermeasures just as criminals are adapting to security that's already in place. With every measure of fraud prevention, companies can lower their costs, protect their assets and safeguard their customers. (Source smartdatacollective.com)

Verint teams up with D3 Security for fraud solution US-based services provider Verint has entered a strategic alliance with D3 Security, a global incident management platform. As per the agreement, the Verint EdgeVR solution will be integrated into D3 Security's Investigation Case Management Software and Guard Tour System. By integrating Verint and D3 case management technology, investigators can achieve workflow for mitigating risk and boost internal information sharing between law enforcement and other industry organizations. Verint is a global provider of Actionable Intelligence solutions. (Source thepaypers.com)

Big Data to become a 'mission-critical system of differentiation' for retailers "Big data has just passed the top of the hype cycle and is moving toward the trough of disillusionment," says Jeff Roster, research VP with Gartner Research, who insists that's "not a bad thing. It means the market [is] becoming more realistic about how big data can be useful for organizations ... big data will become business as usual." Roster says the disillusionment stems from ill-preparedness. "The problem is not big data. It's organizations that haven't really understood the fundamental transformation that is all around them." It will take time, but he believes "big data implementations will move from being systems of innovation to mission-critical systems of differentiation." (Source nrf.com)

5 Lessons Learned From Recent Retail Data Breaches

e-commerce

Sponsored by The Zellman Group
Bill Gates: Bitcoin Highlights the Utility of Digital Money
During an interview on Bloomberg TV's "Street Smart", Bill Gates responded to new questions about bitcoin and its potential to bring innovation to the payments industry. The technology advisor at Microsoft, founder of the Bill & Melinda Gates Foundation and recently crowned richest man in the world, in turn, provided short and somewhat muddled responses, though Gates addressed bitcoin more specifically than he has in the past. Calling bitcoin "exciting" because of its ability to provide a relatively low-cost transaction network, Gates told Bloomberg: "Bitcoin is better than currency in that you don't have to be physically in the same place, and of course for large transactions currency can get pretty inconvenient." (
Source coindesk.com
)
Heartland CEO On Why Retailers Keep Getting Breached
Big data breaches keep occurring because companies aren't investing in the proper security, such as end-to-end encryption and tokenization, Carr says. "The people responsible for spending the money necessary to be safe aren't spending the money. They don't take it seriously. What I've been saying for years is that it's going to continue to get worse, because the pool of victims not doing anything or doing enough is shrinking slowly." Merchants that think they're too small to be a target will be hit as well, he says, especially as the Tier 1 merchants continue to step up their security game and raise the bar for cybercriminals. EMV or chip-and-pin payment card technology, end-to-end encryption, and tokenization are the key technologies merchants should be adopting. "These solutions are pretty readily available" today. (
Source darkreading.com
)
Home Depot opening online fulfillment center in California
Amazon feels the pricing heat from Walmart.com and Target.com
Almost half of young people believe mobile security is a priority
"Fraud is not a person - it is a dynamic grouping of statistics that deviate from the norm."
Stuart B. Levine, CFI, CFCI
CEO, The Zellman Group & Zellman Fraudnet


ORC News
Sponsored by Security Resources
Toddler allegedly used to help steal from Medina, Ohio store A Medina children's re-sale store owner says thieves struck her shop, using a toddler to distract employees. The Owner of Munchkins' Kloset says a woman and two men came up with a craftily constructed plan to steal an unknown amount of goods or money from the store Saturday. Surveillance video depicts the three walking around the store. Medina Police posted about the crime, writing on Facebook, "We need your help! Please watch and SHARE this video. The Medina Police Department is seeking the identity of the three adults shown in this video. They are wanted for questioning in the investigation of a theft offense." (Source wkyc.com)
Gang arrested over theft of electrics worth $272,000 from Dubai warehouse A gang of eight has been arrested over the theft of Dh1 million worth of electronic goods from a Jebel Ali warehouse. Maj Gen Khalil Al Mansouri, of Dubai Police's Criminal Investigation Department, said a total of 10 people were involved in the crime - the eight at the scene, the mastermind and an owner of an electronic goods business similar to that of the victim. (Source thenational.ae)

$1,000 in tools taken from Home Depot in Linden, NJ; 2 arrested Loss prevention personnel stopped the other man, later identified as Emmanuel B. Cayemittes, 49, also of Brooklyn. Security officers told police the two men emptied a ceiling fan box in the store and filled it with $1,085.62 of various tools. One suspect then left the store, while the other went to checkout and paid the $46.97 ceiling fan price. Both men were arrested and charged with third-degree shoplifting. (Source mycentraljersey.com)

Shoplifters bring child along as they assault a Walmart Loss Prevention Associate Longmont, CO Police say two sisters brought a 2-year-old child along while they stole $600 worth of merchandise from Walmart and assaulted a loss-prevention associate Saturday afternoon. Police say Isabel Sanchez, 21, and Nakia Sanchez, 18, were spotted putting stolen merchandise in a handbag inside the store. When the suspects were attempting to leave, the loss-prevention associate approached them. According to an arrest report, the employee was jumped from behind by Nakia. The 18-year-old suspect then grabbed the associate by her hair, which made her fall, and then dragged her outside where the associate was punched repeatedly by both suspects. Police say Isabel's 2-year-old daughter was present during the entire incident. They say Isabel was holding her daughter while she attacked the associate. The two were arrested just hours after the incident. Police say Nakia spat on a Longmont officer during the arrest. (Source 9news.com)
Pittsfield, MA woman with 30 priors for shoplifting arrested twice in same day at Rite Aid and Macy's
Do you have an ORC case to share?
Share your ORC news and help the industry grow


Retail Crime News

Sponsored by NuTech National
Rash of armed robberies & holiday crime increase forces Albany, NY, police to offer help Albany Police are working to prepare retail businesses for the traditional increase in crime during the holidays. After a rash of armed robberies this month, many Albany area business owners say they want to work together to protect themselves. Police are offering free security surveys to Albany businesses. Crime prevention officers will come to businesses and offer suggestions to improve lighting, locks, surveillance video, that possibly help prevent crime. Wilson Holloway says he wants to do his part. Last Wednesday Albany Police asked area business owners to join them and work on ways to protect themselves against crime. (Source walb.com)

Lindale Mall in Cedar Rapids - responding to shots fired incident Saturday evening In a statement to CBS 2, mall management says that the safety of mall patrons is their number one priority and that they are taking proactive measures to ensure safety. They also say they are maintaining a strong relationship with the Cedar Rapids Police Department. They say that mall security responded quickly and appropriately to the Saturday incident. Cedar Rapids Police are continuing to investigate the incident, although they do say that it does not appear that anything or anyone was hit by the gunfire. (Source cbs2iowa.com)

Six robbers on the loose after Houston jewelry store robbery, security guard in stable condition Six armed, masked men robbed the Shannon Fine Jewelry store near Willowbrook Mall Monday morning. The robbers barged in and demanded all employees and customers to the ground. They robbed and held one customer at gunpoint, and a security guard on duty was beaten over the head. Cameras show the suspects pulling into the strip center and parking a red F-150. According to an owner of the store, the robbery took less than three minutes, and the robbers mostly stole watches. At the end of the day, everyone made it out of a violent situation alive, including the security guard, who's in stable condition, said Sgt. Tony Mora with the Houston Police Department. (Source myfoxhouston.com)
Tulsa, OK Papa John's Murder Suspect Found Dead Of Self-Inflicted Gunshot Wound The search is over for a man police said went into an eastside Papa John's Pizza store, shooting and killing an employee Sunday. At daylight police started looking for Joshua Silkey after they had to call off their search of a wooded area Sunday night. Just hours after resuming the search, police said they found Silkey dead in the woods near a south Tulsa neighborhood. They said he'd shot himself. Neighbors stayed on guard all night after police found Silkey's car parked near the area. (Source news9.com)
Springfield, Ohio Police seek suspects in Kohl's robbery and assault on a Loss Prevention Agent Police need help finding two people who they say robbed a Kohl's department store and struck a person with their car. Police are looking for Jon Daniel McCormick, 24, and Paige McCormick, 21, both of Canton. Both face numerous charges, including Aggravated Robbery and Felonious Assault. According to police, the two tried to shoplift from Kohl's when they got into a struggle with the store's loss prevention officer. Police say store employees were physically assaulted as the suspects fled. As the suspects sped away, police say the suspects swerved in the direction of a loss prevention officer, striking him unconscious. He was taken to Akron City Hospital where he was treated for his injuries and released. (Source wkyc.com)
UK: Burglar cut through grocery store vacuum pipe to steal 23 deposits A burglar cut through a pipe designed to move cash securely from tills in a supermarket before escaping with more than $22,500. Michael Bryon from Cannock, England was involved in a plot to cut through the pipe used to move cash in pods from tills to a safe at a Sainsbury's store. Staff discovered that $23,798.99 was missing after realizing 23 cash transport pods sent from tills were empty. When police arrived at the supermarket, officers found that access to the roof space had been gained by forcing open a vent. Mr Lindsay Cox, prosecuting, said the pipe had been cut to allow pods to be opened and the contents removed before the pipe was made airtight again using sticky tape. (Source expressandstar.com)

Six Eddy Co, NM men sentenced in Family Dollar, Domino's and Dollar General multiple robberies in 2012-13 Six Eddy County men were sentenced Monday for multiple armed robberies in southeastern New Mexico. Bennie Juarez, Gucci Lopez, Logan Magby, Mario Muro, Rance Williams and Tyler Williams, and codefendant Maurice Williams were charged with violating the Hobbs Act, an interstate commerce statue, after they robbed several local businesses between November 2012 and January 2013, according to news release by the Department of Justice. (Source currentargus.com)

Pohatcong Township, PA targeting shoplifters with security requirements; requiring Uniform Loss Prevention agents Pohatcong Township officials are tired of having police spend their hours dealing with shoplifters. Mayor James Kern III is proposing a measure to require large retail establishments to provide at least one uniformed security officer for an hour before opening until an hour after closing. He said he expects the visibility of security officers would deter criminals, cutting down on call volume for the police department. Officials weren't initially expecting the number of calls police have had to respond to at the Wal-Mart Supercenter that opened in February 2012, he said. "The people who are shoplifting at Wal-Mart I don't think are just going to limit themselves there," Kern said. "Ultimately, that's probably the focal point of most of the shoplifting." It should be incumbent on the retailers, not police, to worry about loss prevention, he said. Officials will consider the proposed law for introduction at the township council meeting 7 p.m. Tuesday at the municipal building, 50 Municipal Dr. It will require a public hearing at another meeting before they can pass it. The ordinance would primarily affect the Wal-Mart Supercenter and the Pohatcong Plaza shopping center, where Marshalls and HomeGoods opened last month, Kern said. The Phillipsburg Mall already has uniformed security officers. (Source lehighvalleylive.com)

Grab and Run at a Zales in Fairfield, CA; Three diamond solitaire rings were stolen, total value of $4500

Robberies and Burglaries
● Chevron - Ocean Springs, MD - Armed Robbery
● Dollar General - Rome, GA - Armed Robbery
● Domino's - Danville, KY - Shooting/ Robbery - 3 suspects plead not guilty
● El Servicio Hispano - Lenexa, KS - Armed Robbery
● Fuel Expresso - Shawnee, KS - Armed Robbery
● Little Caesar's - Round Rock, TX - Robbery
● Papa John's - Round Rock, TX -Robbery
● Plaza Pharmacy - Cassville, MO - Robbery
● Quick Mart - Madison, WI - Burglary
● Quik Trip - Wichita, KS - Armed Robbery - get-a-way car breaks down
● Smith's - Salt Lake, Utah - Armed Robbery - suspect pleads guilty
● Wally's Donuts - Oklahoma City, OK - Armed Robbery
● 7-Eleven - Santa Maria, CA - Armed Robbery
● 7-Eleven - Las Vegas, NV - Armed Robbery

Vendor Spotlight

Loss Prevention Executive to Advise Retailers Fighting Shoplifting with TPJ Cloud Technology and CAP Crime Accountability Solutions Offered in Partnership with NASP
SALT LAKE CITY - Oct. 7, 2014 - Loss prevention cloud technology company Turning Point Justice today announced that loss prevention industry veteran Paul Lunt has joined TPJ in the role of Retail Advisory Director. With nearly 30 years of loss prevention experience, Lunt has served in executive leadership roles at Loehmanns, Finlay Enterprises, Footlocker, Staples and Filene's Department Stores. At Turning Point Justice, Lunt will serve retailers integrating TPJ Cloud Justice technology into their theft prevention programs.

"Paul has led loss prevention operations for many of the most iconic brands in retail," said Lohra Miller, Turning Point Justice CEO. "Paul has guided many industry leaders through three decades of evolution in best practices for loss prevention, and we're excited to share his expertise with the retailers we support through Turning Point Justice solutions to shoplifting."

Turning Point Justice helps retailers and communities stand up to shoplifting through its Cloud Justice incident processing platform and the CAP for Shoplifting crime accountability program offered in partnership with the National Association for Shoplifting Prevention. Based upon the principle that cooperation between retailers, law enforcement and the justice system, CAP enables retail loss prevention teams to quickly identify and qualify first time offenders who admit to the theft, are willing to take responsibility for their actions and wish to resolve the incident without the need for an immediate law enforcement response.

CAP features NASP's adult and juvenile shoplifter education programs and student management services, which are used by courts in 49 states nationwide. The TPJ Cloud Justice incident processing platform is provided free of charge to retailers participating in CAP. The platform complements existing civil demand practices to maximize restitution while conserving valuable criminal justice resources for addressing more serious offenses, including organized retail crime.

Read more here.

Featured Job Listings
Sponsored by Cam Connections
Feature Your Job Here For 30 Days -
70% Aren't On the Boards
Group VP of LP
Retained Search
New York, NY
Gus Downing
Director of LP
The Children's Place
Secaucus, NJ
The Children's Place
Director of LP
Performance Food Group
Richmond, VA/Denver, CO
Performance Food Group
ORC Investigations Mgr
The Home Depot
Atlanta, GA
The Home Depot
Regional Director, AP
Rite Aid
NY Metro, NY
Rite Aid
Corporate Investigator
Confidential
San Francisco Bay, CA
Confidential
DC LP Manager
Brookstone
Mexico, MO
Brookstone
National Account Manager
Vector Security, Inc
TBD
Vector Security, Inc
LP Agent
JONS Markets
Los Angeles, CA
JONS Markets
Bilingual AP Specialist
Bi-Lo Holdings
Miami, FL
Bi-Lo Holdings
AP Associate
Ralph Lauren
Orlando, FL
Ralph Lauren
LP Investigator
Lamps Plus
Chatsworth, CA
Lamps Plus
LP Investigator
Tom Thumb
Dallas, TX
Safeway
National Account Mgr
Confidential
Northeast
Downing & Downing

Limited Time Only - Post Your Multi-Unit LP jobs for FREE - Learn More Here

Daily Job Alerts


Sponsored by Cam Connections
Appearing One Day Only
View our Internet Jobs Archives here
LP Manager
Dick's Sporting Goods
King of Prussia, PA
Dick's Sporting Goods
Regional LP Manager
Family Dollar
Atlanta, GA
Family Dollar
Dept Mgr LP & Safety
Lowe's
Springfield, MO
Lowe's
Regional Security Mgr
McDonald's
Indianapolis or Columbus
McDonald's
Assistant LP Mgr
Neiman Marcus
San Francisco, CA
Neiman Marcus
AP Manager Non Metro
Walmart
Hillsboro, OH
Wal-Mart
AP Manager Metro
Walmart
Arlington, TX
Wal-Mart
AP Manager Metro
Walmart
Chino, CA
Wal-Mart
AP Manager in Training
Walmart
Tunkhannock, PA
Wal-Mart
AP Manager Metro
Walmart
Phoenix, AZ
Wal-Mart
AP Manager in Training
Walmart
Cairo, GA
Wal-Mart
District LP Manager
HomeGoods
Owings Mills, MD
TJX Companies
ETL Assets Protection
Target
Salinas, CA
Target


Home of the Industry's Original
On the Move

David Dreyer was named Regional Loss Prevention Manager for Town Shoes Limited.
Kevin Byrne was named Regional Asset Protection Manager for Regis Corporation.
Post Your New Job or Promotion!
See all the Industry Movement

Your Career
Sponsor this section of the Daily
The Unexpected Consequences of Success When you experience victory, it's important that you don't let it get to your head. Anxiety over being able to keep up your success streak and fear that you will fail are real worries. Here are some suggestions for overcoming these traps. (Don't do a victory lap)

9 Exceptional Ways to Amp Up Your Employees Efforts Want to get your employees excited about their jobs and working to their full potential? Use these tips to develop a staff that really cares, excels in their efforts and wants to work for you! (You're a team)

Why Your Team Needs Rookies
Your new hires, especially rookies, deserve a bit more credit. It may take them some time to learn the ropes but once they do, they are strong performers and long-term assets. They can move fast, work smart and stay alert. Here are three of their valuable talents. (Innovation)

Study: Self-Confidence Plays a Crucial Role in Forging Your Career Path Once in a while it's healthy to doubt yourself, but if you really want to succeed, your self-confidence will play a big role. If you can see yourself succeeding, than it's more likely to happen. (Encouragement)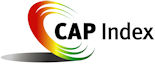 Tip of the Day
Sponsored by Vector Security
No matter what you do, there's always two sides in every stadium, both supported by their beliefs, convictions and opinions and both equally opposed in their desire to win. While winning is everyone's objective, how you play the game is in actuality more important. Regardless of how the other side plays, one must always remember that afterwards regardless of the win or loss everyone respects the one who played like a professional and gave it their best.

Just a Thought,
Gus Downing






Upcoming Events

WSORCA Annual Training Conference
October 8, 2014
Tacoma, WA

LPRC Impact Conference
October 13-15, 2014
Gainesville, FL

CLEAR Fifth Annual Training Conference
October 13-16, 2014
San Diego Marriott-Mission Valley, CA

Northeast Regional Conference on LP
October 28, 2014
Monroe Twp, NJ
---
Recruiting?
Get your job e-mailed to everyone... everyday
Post on our Featured Jobs Board!
Reach your target audience in 2014 every day!
Request our 2014 Media Kit
update account / change e-mail
unsubscribe FEEDBACK
www.downing-downing.com

Advertise With The D&D Daily




36615 Vine Street, Suite 103
Willoughby, OH 44094
440.942.0671
copyright 2009-2019
all rights reserved globally