The D&D Daily Mobile Edition
October 7,

2015



The LP Industry's #1 News Source - Informing, Educating and Instilling a sense of community



Moving Up
Sponsored by Stanley Security
See all "Moving Ups" Here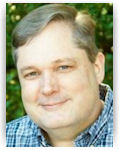 Mark Turner was named Director of Loss Prevention for A'GACI LLC. Mark was previously the Senior Director of Loss Prevention for Deb Shops, Inc. He has also held Director of Loss Prevention positions for such retailers as Body Central Corp., Charlotte Russe, and Pacific Sunwear. Congratulations Mark!


2015's GVS - Group Vendor Selfies
Pride in Partnership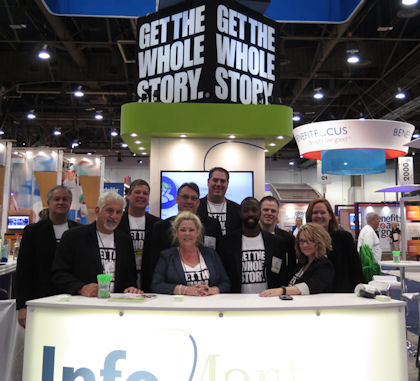 Left to right: Mike Swilley; Chip Esposito; Adam Townsend; Tammy Cohen; JB Wilson; Patrick Kennedy; Julius Williams; Dan Gordon; Amber Soley; Erica Clausen-Lee.
InfoMart is an industry leader in background screening services that has been informing better hiring decisions for over 25 years. InfoMart is a pioneer in developing innovative technology and screening services, from criminal history searches to verifications of employment. Accredited by the National Association of Professional Background screeners (NAPBS), a designation earned by only 10% of the industry, InfoMart has also been recognized on Security Magazine's Security 500 and Workforce Magazine's Hot List of Professional Background Screeners. The company prides itself on its customer dedication, technological innovation, and accurate reporting. For more information about InfoMart, please visit www.BackgroundScreening.com.
---
Retail LP Teams, send us your new
Group LP Selfies!

Have some fun, show your team pride, get a plaque,
and maybe win some free pizza!

News Brief
Sponsored by WG Security Products, Inc.

LPRC's 2015 Impact Conference Wraps Up in Florida

Research provides vital information on loss dynamics, protective outcomes, best practices, and hidden effects. Research also provides retailers an opportunity to assess the real and financial impact, if any, there has been on product loss. The Loss Prevention Research Council has put together an annual conference that helps retailers and their solutions partners better employ research tools to assess the real-world impact their LP efforts have on sales, crime, and loss levels. The 2015 Impact Conference featured two-plus days of informative and engaging presentations, multiple breakout working groups, an anonymized panel of active theft offenders, and much more. Held this week at the University of Florida in Gainesville, this educational event provided attendees with valuable insights and new research-based approaches to help reduce retail crime and increase sales.

Attendees were presented research from the LPRC's 11 working groups and action teams, which include multiple retailers interacting with solution partners and scientists to deliver 2-4 go-to-market projects each year. The groups' individual areas of focus include: Product Protection, Supply Chain Protection, Video Solutions, Future of Loss Prevention, Organized Retail Crime, Data Analytics, Specialty Retail, Big Box Specialty, Food and Drug, Violent Crime, and Retail Fraud. Attendees were also given the opportunity to work in teams to apply the research approaches to current loss issues with the help of expert facilitators.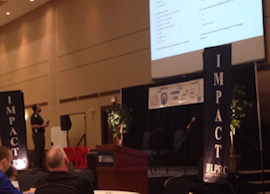 The event also provided a little taste of Vegas with the IMPACT Conference Casino Night, held at the Straughn Center and sponsored by Protection 1/Cam Connections. Those feeling lucky were treated to a fun night of cards, refreshments and casual networking. (See pictures below)

The conference wrapped up today with a presentation by Dr. Read Hayes and Mike Giblin of the LPRC covering the three main research areas that members voted for at the start of the year. These three areas include "Predicting employee deviance using offender insights", "ePVM effectiveness over time", and "Three theoretical advances in creating more effective product protection devices: Unpredictable AP. Associate Notification. Assumed Sophistication."
Congratulations to everyone at the LPRC and all sponsors and attendees for another
successful Impact Conference!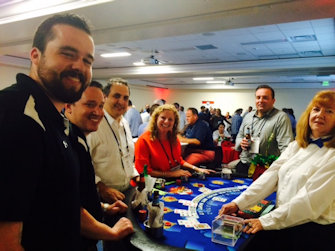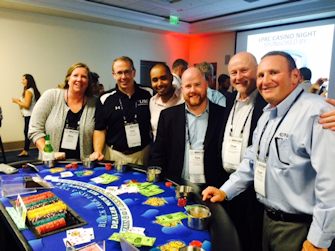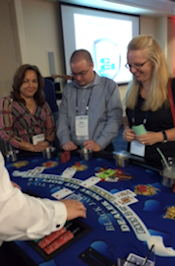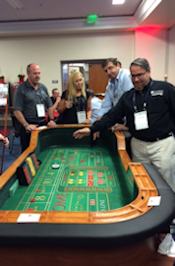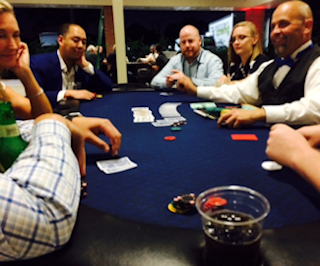 IMPACT Conference Casino Night sponsored by Protection 1/Cam Connections.


Save Mart Supermarkets post Director of Loss Prevention position in Modesto, California
Save Mart Supermarkets is a privately held food chain headquartered in the heart of one of the greatest agricultural areas of our nation - the San Joaquin Valley.

Save Mart operates stores throughout the Central Valley, San Francisco Bay Area, and Northern Nevada under the names of Save Mart, S-Mart Foods, Lucky, and FoodMaxx. Save Mart also owns three distribution centers and SMART Refrigerated Transport, a trucking firm that transports dry groceries, frozen foods, ice and novelties to all of Save Mart's stores. In addition to transporting Save Mart's merchandise, we also operate throughout the state as a "for hire carrier," transporting product for other companies as well.

The Director of Loss Prevention will oversee the execution of Loss Prevention policies and procedures to protect the company assets to include cash, product, property, personnel, vendors and customers, and minimize the financial losses of the organization due to internal/external theft. This position is responsible for security oversight of the entire Save Mart Supermarkets enterprise, to include three banners, distribution centers, and corporate support facilities, which includes managing over 200 stores/sites/locations and up to 100 personnel, managers, and supervisors. Relies on extensive experience and judgment to plan and accomplish goals. Leads and directs work of the Loss Prevention team. This position reports directly to the Senior Director of Risk Management & Loss Prevention. savemart.csod.com

Amazon Sued Again For Not Disclosing Background Reports
A man denied a job at Amazon.com based on an allegedly inaccurate negative background report says the online retailer violated the Fair Credit Reporting Act by not warning him or allowing him to correct the record, according to a proposed class action complaint filed Tuesday in New Jersey federal court.

Theo Feldstein says Amazon withdrew its offer for a position as a fulfillment associate at its New Jersey facility based on a standardized background report conducted by a third-party company, but never warned him, provided him a copy of the report or allowed him to dispute the report's claims, thus violating the FCRA's mandatory pre-adverse action notification requirement, according to the complaint.

Feldstein says he applied for the Amazon job in April and sat down for an in-person interview not long after. Following the interview, he received a contingent offer of employment for the fulfillment associate position, which he accepted, according to the complaint.

In May, Amazon emailed him to say it was in the process of reviewing a background report. Feldstein says the report Amazon got back from Accurate Background Inc. listed criminal convictions that he was never convicted of, which caused Amazon to stop the application process. The only reason he found out was by logging into Amazon's online application portal, Feldstein alleges. The e-retailer finally emailed him back at the end of May confirming that his background report had come up negative, but did not include the report or a statement of his FCRA rights. law360.com

Compliance Officers Well Paid, New Survey Shows
A new salary survey from the Society of Corporate Compliance and Ethics shows chief compliance officers as a well-paid profession where professional qualifications and international responsibilities can boost earnings more.

The average salary for a chief compliance officer who works in a sector outside of health care and who manages at least 26% of their organization's legal and regulatory risk was $150,207, and their total compensation was $179,753.

"What's happening is corporate America is seeing that the position they once thought might be more of a mid-level is more of a higher level," This will be even more evident as companies digest the U.S. Department of Justice's Yates memo and its threat to hold corporate leadership criminally responsible for their company's compliance failures and violations, he said. As they realize the risks, companies are likely to consider the compliance officer more of an asset to help them stay out of trouble.

CCOs who are also certified public accountants have an average salary of $188,700, or $30,000 more than one who is a certified compliance and ethics professional, according to the survey, which was conducted in June. Chief compliance officers who managed a staff or 30 or more made an average of $202,346, while those who ran programs with a budget of $2 million or more made $223,375. For those who oversee compliance in 11 or more countries, the average salary was $227,710, compared with $156,600 for those with programs in two to 10 nations.

"We're going to see over the next 10 years leadership take compliance more seriously and hire more quality, experienced, educated, trained and certified individuals and being a CPA is an excellent background for this profession." wsj.com

Retail's Burning Question: Trouble for Specialty Retailers? More Chapter 11's Coming!!!!
If you're in the apparel business this is a must read article
Although the individual paths to bankruptcy tell different stories, the recent Chapter 11 filings of American Apparel and Quisilver Inc. share one thing in common. Being a specialty retailer is a tricky business under current market conditions.

Millennials are aloof when it comes to brand loyalty. So what's hot now becomes too cold to sustain itself, say analysts and industry observers. "American retail, in general, is extremely difficult. The growth is almost non-existent outside of activewear and if you're looking at sportswear as a category then it's extremely price-sensitive and brand-sensitive. It's a problem across the board."

Michael McGrail, chief operating officer at Tiger Capital Group in New York, said that with mall traffic declining and showing no signs of coming back, "I expect a long, steady flow of retailer bankruptcies. Today's younger consumers were practically born learning to shop online many are simply not mall shoppers. Amid these pressures, lower-tier malls will continue to struggle to keep strong retailers interested in space, which will further dampen traffic in those properties."

"Generally speaking, certain tween retailers and others that cater to the younger crowd will continue to see sales shrink in the coming years and, thus, be candidates for bankruptcy. "The way people shop is increasingly less driven by brick-and-mortar stores and is moving increasingly online," she said adding that retailers who are overstored are more vulnerable.

As teens move away from logo-driven retailers - Abercrombie, etc. - we will see more store closures that will lead to Chapter 11 filings," Solanki said. "Consumers are spending more of their dollars towards restaurants rather than apparel - with the exception of athletic and casual wear. Also, the upper-middle class is slowing down in spending compared to the aspirational customers." wwd.com

Hurricane Joaquin's Double-Edged Sword - Drove retail sales in Northeast
In the Northeast, what was initially feared as a blow from Joaquin turned out to be a boost, as the storm veered out into the Atlantic Ocean and failed to hit major population centers. But the cold, rainy conditions it left in its wake pushed consumers to the mall, helping retailers recoup some of the losses they experienced in other markets.

The weather in the Northeast. "It should have been really good for business. It was actually an opportunity to sell fall product. It was a little bit of an anomaly in that a storm is usually a big net negative for softlines, but this was more of a positive."

Charleston was especially hard hit. On King Street, where retailers such as women's clothier Anne's, Brooks Brothers and Francesca's Collections are located, sidewalks were lined with sandbags to prevent damage from rising water.

A Wal-Mart spokesman said stores in Southern states were most affected by the storm. "All our facilities in the area of the hurricane are now open," he said. "We're working with state officials and the Red Cross and providing assistance. In South Carolina yesterday [Monday], there was a request from the state for water and we delivered four truckloads of water. We are still fully engaged to assist customers in the area."

The hurricane's economic impact was initially believed to be in the billions of dollars, including property damage, disruption in manufacturing and lost sales. "In the grand scheme, it had a positive impact because it drove consumers to stores in the Northeast." wwd.com

Saks Dodges Class Action Alleging Shortchanged Refunds
A California judge dismissed on Tuesday a putative class action alleging luxury retailer Saks Inc. violated consumer protection and unfair competition laws by excluding sales tax from refunds issued to customers who don't bring a receipt, ruling the complaint should have been lodged with a state tax agency.

Moshiri filed suit in June 2014, alleging she returned four items without an original receipt to Saks' outlets in Beverly Hills and Camarillo, only to be told that they can't include sales tax in the refund without a receipt. law360.com

UK's Tesco in 'secret talks' with fraud office over accounting black hole over vendor rebates & payments
May choose to admit wrongdoing - pay a hefty fine to avoid criminal sanctions
In August, it was revealed that former Tesco chief executive Philip Clarke was to be quizzed by the SFO over the accounting scandal, which caused shares in the supermarket to slump and led to a string of profit warnings. The 55-year-old will be interviewed by prosecutors along with former commercial director Kevin Grace. Several of Tesco's suppliers could also be asked to give evidence on the matter. Tesco revealed in September last year that it had discovered a black hole in its profits, throwing the company into the biggest crisis in its history. The shortfall was linked to Tesco's commercial income, which is made up of payments and rebates from suppliers.

If a settlement is reached, Tesco would be required to pay a fine or compensation and co-operate in the prosecution of individuals related to the wrongdoing, it has been claimed. telgraph.co.uk

Iranian Hackers May Be Lurking on LinkedIn, Report Says
Cybersecurity researchers have uncovered a network of fake LinkedIn profiles, which they suspect were being used by hackers in Iran to build relationships with potential victims around the world, according to a new report to be published Wednesday by security firm Dell SecureWorks Inc. This tactic, known as "social engineering," is one where hackers trick people to get them to cough up personal or sensitive information. wsj.com

Southern Wine & Spirits posts Director of Security & Safety position in Greenwood, IN
Southern Wine & Spirits is a family owned sales and distribution organization with a renowned history of consistently delivering impeccable service through our 14,000 employees, covering 35 states.

● Responsibilities includes but not limited to: Loss Prevention, Physical Security, Environmental Health and Safety, Worker's Compensation reduction, Transitional Work Programs, Business Continuity, Workplace Violence Prevention, Employee Education, OSHA/NFPA/DOT /Fleet Safety compliance, Office Management, and awareness as it relates to security and safety procedures and regulations for all SWS of Indiana facilities. southernwine.com

Sprint to Cut Jobs, Up to $2.5 Billion in Costs

Urban Outfitters to End On-Call Scheduling in New York

'Epic' S. Carolina flooding to easily exceed $1bn economic loss: Aon

Primark to price lower than U.S. fast-fashion competitors
All the News - One Place - One Source - One Time
The D&D Daily respects your time & doesn't filter retail's reality
Report Your News!
(content subject to approval)



Shop.org Digital Summit 2015 - How technology is changing everything Self-driving semitruck's & drones as delivery vehicles - Will have "a profound effect on retail."
In 2012, 5 percent of in-store sales were influenced by mobile. Just two years later, 28 percent of in-store sales were influenced by mobile, and 49 percent were impacted by digital overall. "We have never seen so many technologies moving so fast, doubling in their capabilities," said Salim Ismail, executive director of Singularity University and former VP at Yahoo. Experts across various industries are not even predicting or tracking this exponential rate of change.

Another technology sure to impact retail is 3D printing. Ismail predicts the technology will heavily disrupt the supply chain and the retail industry within the next five years. fierceretail.com

Hackers getting in via the SaaS explosion
A new report by Palo Alto Networks, based on data from more than 7,000 enterprises worldwide showcases how attackers are attempting to infect organizations.

Findings highlight the explosion in adoption of SaaS based applications, with the potential to introduce new security risks, or allow unauthorized access to sensitive data. SaaS-based applications explode in popularity - The number of SaaS-based applications observed on enterprise networks has grown 46 percent from 2012 to 2015, and now includes more than 316 applications.

Email attachments continue their toxicity - Over 40 percent of email attachments were found to be malicious.

With the increasing popularity of SaaS applications, security teams are cautioned to familiarize themselves with "shadow IT" - a trend occurring in enterprise networks in which users use SaaS and other applications without IT's knowledge or approval - and its potential to weaken security policies. net-security.org

Cisco disrupts $60M ransomware biz
Cisco this week says it disabled a distributor of the Angler ransomware exploit kit, a program that holds victim machines hostage via encryption. The catch disrupted a global ransomware operation that netted $60 million annually for the perpetrators, Cisco states in a blog post. During research, Cisco's Talos security unit discovered that computers infected with the Angler Exploit Kit were connecting to servers at Limestone Networks, a Dallas hosting provider. Angler encrypts victim machines until the victims pay a sum - a ransom -- to have them decrypted.

"This is a significant blow to the emerging hacker economy where ransomware and the black market sale of stolen IP, credit card info and personally identifiable information are generating hundreds of millions of dollars annually," Cisco stated in the blog post. csoonline.com

Quarter of firms can't tell how hackers get in -
Emails & Web Surfing is how they get in!
The majority of large companies have experienced a breach over the past twelve months, but almost a quarter, 23 percent, of firms do not know how the hackers got in, according to a new survey. Of the firms who did know how the attackers got in, 67 percent said that malware had infiltrated their networks through email, 63 percent named web surfing as a vector of infection, 12 percent cited cloud apps or social media, and 4 percent pointed to instant messaging. csoonline.com

ID Theft Victims Remain Vulnerable Long After A Hack
A study from ID Analytics shows that much like a stolen credit card, fraudsters exploit identities rapidly across multiple enterprises to monetize the identity before the consumer and businesses become aware of the compromise. Additionally, the compromised identities initially tend to appear at multiple businesses within the same industry, but over a longer period these identities are seen moving industries, likely in an attempt to defeat traditional fraud detection tools. Findings indicate that a compromised identity remains at increased risk, long after the initial fraud. Criminals will assert previously compromised identities at a rate 3.4 times higher than their non-compromised peers.

"Fraudsters strike fast and hard. Having access to up-to-the-minute transaction data from sources across industries is critical in detecting and preventing fraud activity," said Scott Carter, CEO, ID Analytics. "Often, in-house solutions or vendor tools that rely on credit bureau or public records data will only detect the compromised identity after the confluence of fraud activity has occurred." infosecurity-magazine.com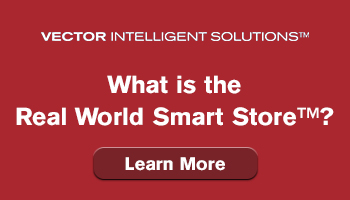 Vendor Spotlight

The Perfect Answer to An Imperfect World

Cam Connections, Inc. a division of Protection 1 has been providing loss prevention solutions to regional and national retail organizations since our inception. CCI recognizes that your security needs are unique and require a personalized touch; security solutions which are carefully planned and executed, not forced. Our depth of experience with electronic security systems in retail loss prevention applications, makes us a solid choice to help you protect your business from loss.

We have experience in various systems including:

●
Analog and IP Video Surveillance Systems
●
Video Analytics
●
Intrusion and Fire Alarm Systems
●
Integration to Electronic Article Surveillance Systems
●
Access Control Systems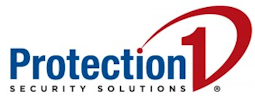 CCI is a custom systems provider, not a manufacturer. We are free to select the most appropriate products available in the marketplace and, thereby, we can offer you the highest quality security solutions that demonstrate exceptional value. We partner with each client in performing a comprehensive facilities, financial, human, and overall security risk assessment. Our team of dedicated professionals then design, install, and service electronic security systems that are custom tailored to fulfill each individual client's needs.

CAM CONNECTIONS, INC. a division of Protection 1
3970 S. Pipkin Road - Lakeland, FL 33811-1422
Tel. 863.583.3343 - Fax. 863.583.3349 - Toll Free. 888.544.1085
www.camconn.com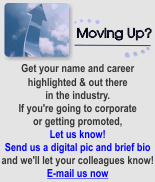 Universal Surveillance Systems (USS) is known for its innovative products, superior customer service and dedication to giving back through its charitable activities. An industry leader in electronic article surveillance, USS has embraced new technologies like GPS, card access and RFID with the same passion and integrity they've given their legacy EAS tags over the years. In this LPNN interview, Craig Cunningham, VP Business Development, and Ken Rayca, National Accounts Manager, discuss the evolution of security technology and the innovations USS provides retailers to prevent today's sophisticated thieves.

---
In this LPNN Quick Take, Joe and Amber are joined by MultiSight's Jackie Andersen, Director, Retail Strategic Accounts. Hear from Jackie about MultiSight's retail-focused video line, its parent company Schneider Electric and what excites her about the current landscape of omni-channeling retail.
Solution Providers, have a video or commercial you want to publish? Contact us.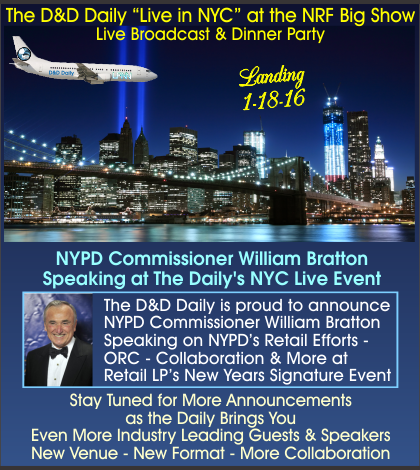 e-commerce

Sponsored by The Zellman Group
Digital Effects On In-Store Shopping: 59% Shoppers Look For Coupons Online As Pre-Store Digital Activity [Report]
According to the latest Nielsen report, about half of products buying decisions people make are spontaneous and unplanned. This provides brands an ample opportunity to influence and connect people online that could eventually drive them to non-replenish purchase. The report highlights online elements that influence non-replenish purchases and what are the top online activities of shoppers before they actually hit the store. It reveals that online resources – includes hearing and researching on social media, looking on retail websites, looking at brand manufacturer website, looking on coupon websites – have a greater impact on such non-replenish purchases than recommendation or ads. Nearly 7% of time shoppers recall using such online resources. Coupons and Promotions, however, have the greatest impact on such purchases. 15% of time shoppers recall a brand through coupons, followed by Promotions with 14%. Therefore, brands must adopt coupon and promotion driven sales strategies to influence the decision of shoppers during non-replenish purchases. dazeinfo.com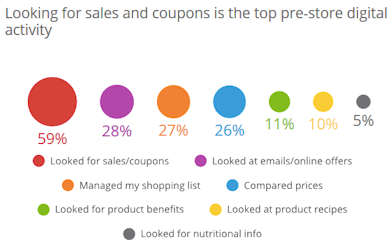 EMV Chip Cards Shifting Retailers' Risk to Online Commerce
While the shift to EMV will help alleviate a lot of retailers' in-store payment risk when it comes to counterfeit credit cards, the new chip-card standard will likely push fraudsters online. This phenomenon has already been observed globally in other markets that have made the transition to EMV cards. As more and more of those implementations go live, fraudsters will be less successful using fraudulent credit cards in stores, making online transactions an easier target and a mounting risk factor – especially for retailers who specialize in selling in big-ticket merchandise. With a remote transaction, the seller can't see the customer, check their identification, or verify that the customer's method of payment is even truly in his or her name. Now that brick-and-mortar retail uses chip cards, the disparity is even wider between the certainty that in-store purchases are bona fide and the uncertainty associated with online purchases. EMV chips cannot be read or verified for online shopping. The new standard ostensibly creates more risk for ecommerce, and provides no clear solution to address this risk while placing the burden of further enhancing fraud prevention services into the laps of online retailers. multichannelmerchant.com

Why technology collaboration, integration are key for online retail success

"Fraud is not a person - it is a dynamic grouping of statistics that deviate from the norm."
Stuart B. Levine, CFI, CFCI
CEO, The Zellman Group & Zelligent


ORC News
Sponsored by NEDAP
ORC ringleader of $2.5M theft ring selling on eBay gets 7 yrs. prison in Sacramento - Stole 17,000 items
Jason Samuel Schroeder pleaded guilty in March to interstate transportation of stolen property. The proceeds from the sales were deposited into a PayPal account controlled by Schroeder, and then laundered through ATM withdrawals, cash-back purchases and the purchase of more than $600,000 in money orders.

"Schroeder – well known to loss-prevention professionals in California and other states – brazenly and habitually shoplifted from retailers for the sole purpose of selling the stolen merchandise to unsuspecting customers online," said FBI Special Agent Brandon Simpson. "The ring's impact was significant and forever changed how a variety of goods are displayed at retail locations" in California and Oregon.

According to Schroeder's plea agreement, in October 2012 a sporting goods company with stores in Sacramento reported to the FBI that an eBay account was listing items for sale that the company suspected were stolen. Investigation revealed the account was Schroeder's, although he held it in the name of a confederate. Since 2009, it had listed more than 17,000 items for sale, including sporting goods, household goods, recreational equipment and pet-care products. Virtually all of the new items were stolen by Schroeder or other members of the ring of thieves and sold at a discount. Schroeder, 36, is the sixth person sentenced to prison in the case. sacbee.com

N.Y. Fraud gang busted in Caroline County, VA at Loves Truck Stop with 100 cloned cards
Three men were arrested Tuesday in a cigarette and illegal credit card bust in Caroline County, and the men were all from out of town. "All are from New York, one American and two Jamaican citizens," said Lt. Travis Nutter. Alert clerks at the truck stop tipped deputies off around 12:30 Tuesday afternoon that the credit cards the three men were allegedly trying to use to buy cigarettes were fraudulent.

"After further investigation, and a search of the suspects' vehicle, deputies found more than 100 credit cards, laptop, tablets and skimmers," said Nutter. Deputies believe Rendell Bobb, Odain Richards and Devon McKnight used the skimming device to imprint blank credit cards with stolen banking information downloaded from underground sites online. Sheriff Tony Lippa said what happened Tuesday may have longer tentacles that will most likely lead to federal agencies' involvement. "It's tied to something bigger," he said. "The vehicle was registered to Georgia and tracks them to New York." wtvr.com
Aurora, Ohio, PD battles ORC at Aurora Farms Premium Outlets with grant from Ohio Criminal Justice Services
A special plain-clothed overtime police detail was able to catch numerous shoplifters this summer at Aurora Farms Premium Outlets, Police Chief Brian Byard said Oct. 1. Overall, officers worked 176 overtime hours and recovered more than $10,000 in stolen merchandise, starting June 5 after the city received a $12,000 grant from Ohio Criminal Justice Services.

"Our goal was to combat organized retail theft rings by arresting shoplifters, reduce the number of shoplifting incidents and educate retail associates," Byard said. "Over the course of the three months, the enforcement action resulted in numerous arrests for theft and receiving stolen property, and the seizure of thousands of dollars in counterfeit currency." Byard said those targeted were "professional shoplifters" carrying booster bags and the tools necessary to remove security sensors.

"We are happy to see that some of the habitual offenders have been caught and prosecuted accordingly," Byard said. "We hope to receive additional grant funding in the future for other details around the city." auroraadvocate.com

Newport News, VA: Police arrest five teenagers in connection to gun thefts
Police arrested five teenagers in connection with a gun shop burglary that took place on September 23. Someone in the group drove a stolen car into The Marksman Firearms Training Center & Indoor Shooting Range. He and two other people grabbed 24 guns then ran out of the building. Security cameras recorded the burglary which owner Kevin McClain said took less than a minute. Police arrested 18-year-old Robert Wayles Watkins, two 16-year-old boys, and two 15-year-old boys. Watkins is a convicted felon. 13newsnow.com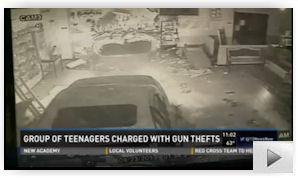 Perkins, IL: Distraction Theft: Man switches $2,800 worth of rings from Kmart with plastic ones
A Tazewell County sheriff's deputy stopped the pickup on Mennonite Church Road. The deputy said Dennis Abbott, 51 told him the ring he'd taken that day from Kmart was in a bag under the rear seat. Twenty-five rings were in the bag. Kmart personnel said two rings containing Kmart price tags with retail values of $1,599 and $1,199 were in the bag and the other rings were plastic. According to the deputy, Abbott told him he'd switched two plastic rings for the real ones. mortontimesnews.com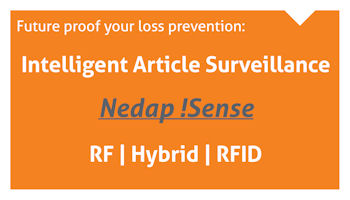 Do you have an ORC case to share?
Share your ORC news and help the industry grow

Retail Crime News

Sponsored by Security Resources
Auburn Hills, MI: Customer with CPL shoots at shoplifting suspect at Home Depot
Police say a customer in the parking lot witnessed the employee trying to stop the shoplifter - and decided to intervene. The customer, who was a CPL holder, then fired shots at the vehicle," McDonnell says. "(We) believe they blew out at least one of the tires on the vehicle." Police are looking for the two suspects, the one who stole from inside the store and the one who drove the getaway vehicle. The customer, who was a CPL holder, then fired shots at the vehicle," McDonnell says. "(We) believe they blew out at least one of the tires on the vehicle." Police are looking for the two suspects, the one who stole from inside the store and the one who drove the getaway vehicle. fox24detroit.com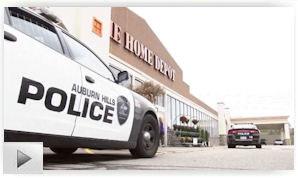 Greensboro, NC: TJ Maxx Robbery Suspect in Custody Following Officer-Involved Shooting
The Greensboro Police Department is investigating an officer-involved shooting as well as multiple crimes that happened beforehand. The suspect, Isaiah Jurel Fox, is in custody and in critical condition. The incident started at TJ Maxx around 2:24 p.m. A witness reported the suspect pushed him while exiting the store and threatened him with harm. Around 2:45 p.m., Fox escaped from a vehicle at a traffic stop at Muirs Chapel and West Market Street. Police carried out the traffic stop after reports of the robbery at TJ Maxx. The other person in the vehicle with Fox, 50-year-old Charles Anthony Walker, Jr., was taken into custody without incident. As Fox tried to avoid officers, he proceeded to successfully carjack two vehicles and broke into two homes. An officer finally shot Fox at Gorrell Street and MLK Drive. More than 90 officers have been involved in the investigation. twcnews.com

Baltimore, MD: 5, Including Teenager, shot in the last 24 hours
Police are searching for information about a lone gunman who they say shot five people in broad daylight. The violence follows another multiple shooting days earlier. Police have no suspect and no clear motive but believe at least one of the five were targeted. Tuesday's violence comes four days after a handful of people were shot in a city Strip Mall Parking lot. cbslocal.com

St Louis Co, MO: Walmart Underwear thief nabbed after fiery crash into Used Car lot
A man trying to steal underwear, lamp oil and candlesticks from a Walmart crashed his getaway car into a used car lot in Lemay on Tuesday night. His car flipped onto several vehicles in the car lot and caught fire. A police officer pulled him from the burning wreckage. Once he was out safely, the man pushed the officer and tried to run, but police used a stun gun to stop him, said St. Louis County Police Officer Shawn McGuire. A woman in the passenger seat ran away, McGuire said. McGuire gave this account: At about 10:45 p.m. Tuesday, a Walmart employee called police to report a larceny. The store is at 3270 Telegraph Road in south St. Louis County. He was trying to steal $163 worth of merchandise, including underwear, lamp oil, candlesticks, two bluetooth headsets and batteries. stltoday.com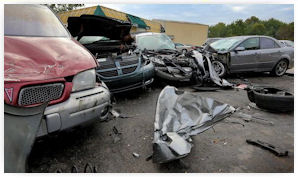 Orlando, FL: Sprint security camera captures action shots of smash-and-grabbers
Shattered glass and blurred figures can be seen in surveillance images released by police today of a smash-and-grab at an Orlando Sprint store. Intruders used large rocks to smash a glass door to get into the store at 3021 E. Colonial Drive at 1:46 a.m. Sunday and they took off with 15 electronic devices, mostly cellphones. Then, at 4:11 a.m Sunday. someone tried to use rocks to smash the front glass window at a Sprint store about four miles away. orlandosentinel.com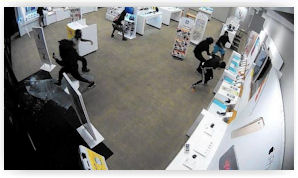 South Florida has more than twice as much identity theft as other metro areas When it comes to overall identity theft and credit card fraud complaints, Florida is No. 1 in the country, according to a recent report from NerdWallet. The report also found that South Florida has the highest rate of identity theft among metro areas in the nation. There was more than twice as many identify theft complaints in South Florida than in No. 2 metro area of Seattle. More than 18,000 identity theft complaints were filled in South Florida, compared to approximately 7,500 complaints in the Seattle region, according to NerdWallet. bizjournals.com

Cheshire, CT: Police say Inmate/ Latin King ran ID theft scheme
Cheshire Correctional Institution inmate serving a 25-year sentence for manslaughter is charged with attempting to commit identity theft while in prison. A woman from North Carolina has been sentenced for her participation in the scheme. On Friday, state police served a warrant charging Andres Acevedo, 37, with second-degree conspiracy to commit identity theft, six counts of third-degree conspiracy to commit identity theft, and five counts of illegal trafficking in personal identity information. Though he is already in state custody, Acevedo's bond was set at $500. myrecordjournal.com

Fairfax Co, VA: Three Suspects Arrested for Credit Card Fraud at Best Buy
The arrests took place Friday night, around 10:43 p.m. That's when officers were called to the Best Buy for a fraud in progress. Three men were detained and arrested, police said. patch.com

Wheeling WV: A New York man has been indicted by Federal Grand Jury in a credit card fraud case
U.S. Attorney William Ihlenfeld II says a federal grand jury in Wheeling on Tuesday indicted 23-year-old Charles Manu of The Bronx on one count of possession of an unauthorized access device. Ihlenfeld says Manu was found earlier this year with multiple credit cards and gift cards that had been unlawfully recoded or reprogrammed with new account information. wtrf.com

Joplin, MO: Man charged with attempted burglary of Toys R Us store
A 42-year-old man has been charged with an attempted burglary early Monday morning at the Toys 'R Us store in Joplin. A patrol officer responding to an alarm set off shortly before 2 a.m. in the store at 630 S. Range Line Road spotted a man on a bicycle behind the building. The suspect was wearing a hooded sweatshirt with a bag thrown over his shoulder and tried to flee on foot when he saw the officer. The suspect was caught with the assistance of a police dog. Probable-cause affidavits filed with the charges against Euriah San Paolo, of Joplin, allege that he had two sets of pliers, a flashlight, a crowbar and a camouflage hat in his possession. A cleaning crew in the store told police that they triggered the alarm when they heard someone trying to get in through the back door. sacbee.com

Farmington, MI: Dollar General employee busted for $1,200 theft
Candace Johnson was arraigned Sept. 26. According to the Farmington Police, Johnson fled the store after the store's manager and loss prevention officer confronted her about the theft on Sept. 25. Farmington Police caught up with her a short time later. In her statement, Johnson said she stole the cash by canceling orders or not charging them in the store's system, and then pocketing the money paid by customers. Merchandise listed as stolen includes multiple packs of cigarettes, makeup, earphones, hair products and more. hometownlife.com

UK: London Police praise public for their vital role in catching $45,000 Rolex watch theft gang
But what started out as an ordinary morning took an extraordinary and unexpected turn when three mopeds tore down London Street and screeched to a halt outside Winsor Bishop to execute their pre-planned raid. The revving of moped engines, the smashing of glass and din of shop alarms, together with the billowing of smoke from the store's security system, combined to create a scene of chaos during which worried members of the public played their part in bringing the gang to justice. Police received more than 40 emergency calls about the incident, which happened at about 10.50am on August 5, while members of the public also caught parts of the raid on mobile phones. Det Con Katie Barnard said: "Thanks to the prompt calls from the public who witnessed the incident and the efforts of officers on the ground and in the air, we were able to detain all six suspects within an hour of the first 999 call being made. This case is an excellent example of how, by working together with the police, the public has a significant role in helping keep their communities safe." edp24.co.uk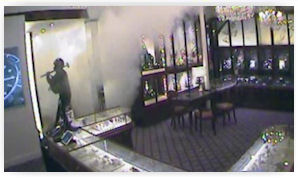 Longview, TX: Two indicted on Robbery charges following assault on Home Depot Loss Prevention Agent

Johnson City, TN: Anderson Compound Pharmacy talks security measures and emergency plans they have in place; 3 area Pharmacy robberies this month

Port Richey, FL: Walmart crimes dominate police calls; 63% of reportable Retail Crimes

Los Angeles, CA: Credit Card Fraud Crime Spree Targets Restaurant Patrons

Portland, OR: Store says security cameras above fitting room not recording people changing

Colorado Springs, CO: Security Guards will patrol Downtown at least through the Holidays

Smyrna, TN: Police warn public of Credit Card Skimmers


Robberies and Burglaries
● Countryside Mini Mart – Kenosha, WI – Burglary
● CVS – Muncie, IN – Armed Robbery
● CVS – Newport News, VA – Armed Robbery/ shot fired
● Dollar General – Mt Juliet, TN - Armed Robbery
● Dollar General – Waynesburg, KY - Burglary
● Dollar General – Lancaster, PA – Robbery
● Enmark – Moultrie, GA - Burglary
● Family Dollar – Weldon, NC - Armed Robbery
● Kennedy Blvd – Jersey City, NJ – Armed Robbery
● Market Basket - Woburn, MA – Robbery
● Neighborhood Stop & Shop – Carrollton, GA – Armed Robbery
● Piggly Wiggly – Poynette, WI – Burglary
● Publix – Flagler Beach, FL – Armed Robbery
● RaceTrac – Cobb Co, GA – Armed Robbery
● Schwegel's Market – Alton, IL – Armed Robbery
● Shirley's – Suffolk Co, NY – Theft
● Sprint – Orlando, FL – Burglary
● Speedway – Kenosha, WI – Armed Robbery
● The Marksman – Newport News, VA – Burglary/ suspects arrested
● Toys R Us – Joplin, MO – Burglary
● Walgreens – Johnson City, TN – Robbery / 3rd in the area
● 7- Eleven – Suffolk Co, NY – Shooting/ charged
● 7-Eleven – Niagara Falls, NY – Armed Robbery
● 7-Eleven – Bakersfield, CA – Armed Robbery


Featured Job Listings
Sponsored by NuTech National
Feature Your Job Here For 30 Days -
70% Aren't On the Boards
VP of Sales/Client Relations
More details coming soon
Confidential - Retained Search
Nationwide
Gus Downing
VP AP & Global Facilities
lululemon athletica
Vancouver, BC, Canada
lululemon athletica
Dir AP
Safeway
Lanham, MD
Safeway
Dir AP
99 Cents Only Stores
Commerce, CA
99 Cents Only Stores
Reg Dir LP
Sears

Hoffman Estates, IL
Sears Holdings Corp
Dir LP
Pier 1 Imports
Fort Worth, TX
Pier 1 Imports
LP Dir
BevMo
Concord, CA
BevMo
Dir LP
Lane Bryant
Columbus, OH
Lane Bryant
Dir LP (Western Canada)
Walmart Canada
Calgary, CA
Walmart Canada
Dir LP
Cracker Barrel
Lebanon, TN
Cracker Barrel
Dir Safety AP Solutions
Walgreens
Deerfield, IL
Walgreens
Dir of AP, Global Ecommerce
Ralph Lauren
Greensboro, NC
Ralph Lauren
Dir AP
Saks Fifth Ave

New York, NY
Saks Fifth Ave


Territory LP Dir.
Burlington Stores
Los Angeles, CA
Burlington Stores
Dir. of Security
Estee Lauder
El Segundo, CA
Estee Lauder
Director of LP
Pacific Sunwear
Anaheim, CA
Pacific Sunwear
Regional LP Mgr
Tillys
Bay Area, CA
Tillys
Loss Prevention Openings
Downing & Downing
Nationwide
Karl Glatt

Limited Time Only - Post Your Multi-Unit LP jobs for FREE - Learn More Here
Daily Job Alerts


Appearing One Day Only
View our Internet Jobs Archives here
DC LP Lead Specialist
HomeGoods
Jefferson, GA
TJX Companies
AP Team Leader
Target
State College, PA
Target
LP Manager
Bloomingdale's
Los Angeles, CA
Bloomingdale's
LP Supervisor
OFF 5th
Philadelphia, PA
Saks Fifth Ave
LP Specialist
Fred Meyer
Snohomish, WA
Kroger
LP Manager Hrly
Kmart
Hazlet, NJ
Sears Holdings Corp
LP Manager Hrly
Kmart
Raleigh, NC
Sears Holdings Corp
Multi Unit LP Mgr
Sears
Littleton, CO
Sears Holdings Corp
LP Manager Hrly
Kmart
New Hartford, NY
Sears Holdings Corp
LP Manager Hrly
Kmart
Pittsburgh, PA
Sears Holdings Corp
LP Manager Hrly
Kmart
Arvada, CO
Sears Holdings Corp
LP Manager Hrly
Sears
Odessa, TX
Sears Holdings Corp
LP Manager
Kmart
Philadelphia, PA
Sears Holdings Corp
AP Manager in Training
Walmart
Calhoun, GA
Wal-Mart
AP Manager in Training
Walmart
Bonner Springs, KS
Wal-Mart
AP Manager in Training
Walmart
South Bend, IN
Wal-Mart
AP Manager in Training
Walmart
Dilworth, MN
Wal-Mart
AP Manager in Training
Walmart
Raeford, NC
Wal-Mart
AP Manager in Training
Walmart
Pembroke Pines, FL
Wal-Mart
AP Manager in Training
Walmart
Kansas City, MO
Wal-Mart
AP Manager in Training
Walmart
Island City, OR
Wal-Mart


Home of the Industry's Original
On the Move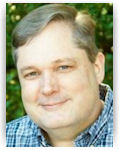 Mark Turner was named Director of Loss Prevention for A'GACI LLC.
Post Your New Job or Promotion!
See all the Industry Movement


Your Career
Sponsor this section of the Daily
The 1 Sure-fire Way to Ignite Your Team's Passion Finding ways to engage someone's heart is harder than engaging their minds. This involves the softer side of leadership but it's a skill that's worth learning. If you can engage their heart, you can create passion. Show your appreciation

Ways to Motivate Employees During Fall Months Your team members may need more motivation during these cold months more so than in the summer. As the countdown to the holidays begin, use these tips to keep everyone working hard. Personal projects

How Managers Can Teach Employees to Solve Their Own Problems Leaders find themselves caught in the middle of situations. It can be hard deciding when to step in and when to let your team handle it. Here are some tips to help managers let their teams develop their own conflict management skills. Facilitate

3 Phrases That Prevent Conflict
There are certain sentences you can use to help keep situations from escalating from problem to catastrophe. Keep defense actions and anger at a minimum by using these three phrases during times of conflict. Invite explanation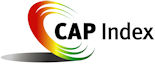 Tip of the Day
Sponsored by Vector Security
No matter what you do, there's always two sides in every stadium, both supported by their beliefs, convictions and opinions and both equally opposed in their desire to win. While winning is everyone's objective, how you play the game is in actuality more important. Regardless of how the other side plays, one must always remember that afterwards regardless of the win or loss everyone respects the one who played like a professional and gave it their best.

Just a Thought,
Gus





Upcoming Events
---
Recruiting?
Get your job e-mailed to everyone... everyday
Post on our Featured Jobs Board!
Reach your target audience in 2015 every day!
Request our 2015 Media Kit
update account / change e-mail
unsubscribe FEEDBACK
www.downing-downing.com

Advertise With The D&D Daily




36615 Vine Street, Suite 103
Willoughby, OH 44094
440.942.0671
copyright 2009-2019
all rights reserved globally