The D&D Daily Mobile Edition
October 8,

2014



The LP Industry's #1 News Source - Informing, Educating and Instilling a sense of community


Spotlight on Leadership

Cam Connections Setting Industry Standards
& Supporting Industry Research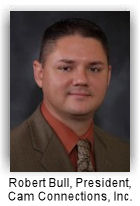 Next week, the Loss Prevention Research Council is hosting its 10th annual IMPACT Conference at the University of Florida in Gainesville. This three-day event allows retailers and solution providers to work hand-in-hand in addressing major loss prevention issues via interactive groups and breakout sessions. Solution providers like Cam Connections, Inc. have helped develop and expand the LPRC conference over the years. CCI has supported the IMPACT Conference as a platinum sponsor, helping make this innovative program a unique retail LP experience for over 180 LP/AP executives.

Robert Bull, President of Cam Connections, recently appointed to the LPRC's Board of Advisors, has helped lead CCI's team in working with the LPRC for the last five years. As a full-service security systems integrator, "Cam Connections has played a critical role in enhancing the LPRC's capabilities and outcomes," says Dr. Read Hayes, Director of the LPRC.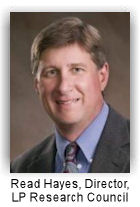 "CCI sets the standard on how fully engaging with an organization benefits so many," Read says. "Bob worked with LPRC, the University of Florida, Publix, Sears/Kmart, Kroger, and SuperValu to provide ePVMs and small, enhanced CCTV domes and their installation across the U.S. during two large-scale randomized, controlled experiments. This research support provided the most scientific evidence and ROI estimates to date in this industry."

Cam Connections continues to support cutting-edge store parking lot and interior crime control R&D by working to provide technologies and technical support to LPRC and UF as part of the StoreLab initiative.
"Cam Connections has played a critical role in enhancing the LPRC's capabilities and outcomes," says Read Hayes, Director of the LPRC.
Members of the LPRC Board of Advisors serve as advocates for the organization, helping to further the council's objectives and perform duties required to accomplish those objectives. Robert serves on the board alongside 14 of the industry's top VPs of LP/AP and brand owners/members to provide short and long-term advice and support. Robert was elected to this position from among 48 other solution providers.

"The primary reason the LPRC has been beneficial for us is due to our company's level of involvement," Robert says. "Because of our involvement, the LPRC has given [Cam Connections] the engine to design and deploy a variety of products in over 100 locations. Once the research is complete, we are able to give our customers the confidence that the solution they are investing in will have a positive ROI."

As one of the LPRC's founding solution-provider partners, Robert and the CCI team have helped add value not only to the research council's mission, but to the LP industry as a whole. They've demonstrated that solution providers can be much more than problem solvers in our stores. They can be long-term partners who truly make a difference.

News Brief
Sponsored by WG Security Products, Inc.
Gasoline retailers balking at pump upgrade for EMV cards - Costs $6-$10K per pump, Millions of dollars chain-wide The cost of upgrading gasoline pumps to comply with EMV chip-based payment cards has many gasoline retailers putting off the update for as long as possible, Payments Source reports. While major card firms have given October 2015 as the EMV liability shift deadline for merchants, gasoline companies gained an extra two years to convert their pumps, which will cost between $6,000 and $10,000 per pump. NACS reported two years ago that the average card fraud associated with fuel pumps costs each store around $700 annually, but that Payment Card Industry security standards expenses jumped to approximately $2,000 per year. Last year, a report for the convenience store industry tallied card fraud at around $250 million annually. Part of the reluctance stems from the fact that there's some confusion as to what's necessary - and what's a reasonable amount to pay. According to one industry expert, it will cost Murphy Oil USA between $20-$25 million to make the whole chain EMV capable at the pump. "That means you are looking at about a 10- to 15-year payout on fraud numbers. It makes no sense," he says. (Source nacsonline.com)

QVC and Shop Direct join coalition to fight online fraud - sharing data on 9M customers real-time in the U.K. QVC and Shop Direct have become the first members of a fraud and loss prevention coalition managed by anti-fraud specialist Transactis, reflecting the growth of fraudulent goods lost in transit claims in online retail. The anti-fraud scheme, TRADE (Transactis Risk Assessment Data Exchange), pools shared transactional data to enable the detection of potential fraudsters in real-time. First and third party data is drawn from individual consumers as well as on addresses so that, through data matching techniques, retailers can weed out fraudsters using multiple identities across several organizations as well as other tactics for masking dishonest activities. "The retail industry - especially the companies involved in e-commerce and other forms of home shopping - needs a system that takes this type of loss prevention to the next level," said John Pears, director of credit risk and operations at Shop Direct, parent company of Littlewoods.com, Isme.com, and Very.com. The data also allows merchants to assess the loss risk across processes such as ordering, identity verification, goods lost in transit, and returns as well as authenticate genuine customers making legitimate claims. They can then make decisions in real time on whether there is a strong risk of identity theft, no intent to pay, a false goods lost in transit claim or another form of fraud. The participation of QVC and Shop Direct brings together customer information from nine million households in the U.K. (Source thedrum.com)

Chico's enhances omnichannel capabilities with RFID-enabled inventory accuracy tool Chico's is looking to evolve its omnichannel retailing strategy, and to that end, has partnered with Tyco to address inventory accuracy and visibility challenges in 13 Soma Intimates pilot stores. Tyco's RFID-based Inventory Intelligence tool is designed to enable store assistants to access accurate, real-time inventory information in one place to better manage their deep merchandise assortment and to drive increased sales and shopper satisfaction, according to the company. The RFID initiative delivered compelling results in the pilot store group, says Tyco. Weekly full-store inventory counts enable Soma to maintain 90-95% accuracy every day so store assistants can easily fill in needed merchandise. Soma also gained insight into store loss prevention. Although shrink had not been a significant problem for Soma, with RFID read points at door exits, they gained insight to specific items lost, noting exactly when (and if) they left the store, Tyco reported. (Source retailingtoday.com)

Luxury retailer Harrods testing facial recognition as part of LP program Premium department store group Harrods has been trialling facial recognition technology for the last two years, but is yet to find a system that is most useful in helping strengthen the business's security drive. The retailer's head of investigations, Steve Wilkinson, told delegates at a recent industry conference on business crime that emerging facial recognition technology in the retail space could have a number of loss prevention benefits, but it currently has its limitations. Commenting at last week's British Retail Consortium's (BRC) Retail Crime & Loss Prevention event in London, the former Metropolitan Police representative of 32 years said that Harrods' in-store CCTV and covert camera presence is "heavy" but the company is always looking at ways of boosting security. Wilkinson believe facial recognition could provide that boost. (Source essentialretail.com)

UPS launches service to cut down on deliveries stops, stolen packages - Allowing customer pick-ups at C-Stores, Pharmacies UPS is launching a service which will boost e-commerce profitability by cutting down on delivery stops, allowing customers to pick up their packages at dry cleaners, convenience stores and pharmacies. Called "Access Point," it is designed for people who work, as well as those who live in big cities, where packages left on doorsteps could be stolen. UPS customers will no longer have to stay at home to sign for a package. (Source wsj.com)


An inside look at Russian cybercriminals - New report exposes inner workings of cybercrime operation Proofpoint security researchers have published an analysis that exposes the inner workings of a cybercrime operation targeting online banking credentials for banks in the United States and Europe. This Proofpoint research report provides a detailed and rarely seen inside view of the infrastructure, tools and techniques that enabled this cybercrime group to infect over 500,000 PCs - the same type of malware we've seen infect POS systems in recent retail data breaches. Download this complimentary report to learn more about this cybercrime operation, including screenshots of the actual architecture, as well as examples of code and techniques that the cybercriminals are using to compromise vulnerable websites and take over the PCs of unsuspecting visitors to legitimate URLs...in a matter of seconds. (Source proofpoint.com)

Divided Opinions on Cybersecurity - Where do you fall on the issue? Relentless attacks from hackers have C-suites and boards of directors divided roughly into two groups, a top cybersecurity lawyer said. One is thinking "we need to spend more and do more to beef up our security." The other is thinking: "Oh come on, if they can't keep hackers out, what the hell are we supposed to do?" "They're both at least partly right," said Jason Weinstein, a partner at Steptoe & Johnson LLP and a former top Justice Department official. But both lines of thinking pose risks, he said. The first might lead to a partial response, he said, as the recent J.P. Morgan Chase computer-hacking attack shows that sophisticated and expensive data security measures won't necessarily keep hackers at bay. Companies should also be planning for the aftermath of an attack before it occurs. But the other approach can just exacerbate data security issues, because being unprepared to handle a data breach can harm a company's reputation and potentially increase its legal liability through a botched response, he said. (Source wsj.com)

Companies playing Russian roulette with security of mobile devices Every mobile device is a potential chink in the armor of an entire organization; any security lapse places at risk not just the device owner's private data, but potentially sensitive information about his or her company and other customers or clients the company serves. Employees often take shortcuts for the sake of convenience. And often companies, which benefit from increased productivity that mobile devices give their employees, don't effectively install or enforce security measures. In 2013, Verizon analyzed more than 63,000 "security incidents" in 95 countries and found that the loss or theft of laptops, USB drives, phones and other devices, coupled with human errors were responsible for 39% of the incidents. (Source washingtonpost.com)

Hackers steal millions from European ATMs - Same malware now spreading to the U.S. New malware, called "Tyupkin," has been used by criminals to withdraw millions in cash from ATM machines running 32-bit Windows platforms - and researchers warn that the threat has continued to evolve in recent months. Kaspersky revealed Tuesday that Tyupkin was active on more than 50 ATMs throughout Eastern Europe earlier this year, and that the malware appears to have since spread to the U.S. and other countries, including India and China. Researchers noted that Tyupkin is active only during a specific time at night, and uses a key "based on a random seed for every session," which allows the attacker to interact with the targeted machine, the post said. "When the key is entered correctly, the malware displays information on how much money is available in every cassette and allows an attacker with physical access to the ATM to withdraw 40 notes from the selected cassette," the firm explained. (Source scmagazine.com)

Another Tesco exec suspended as accounting probe continues Tesco Commercial Director Kevin Grace is the fifth executive to be suspended in the investigation into accounting practices that caused the company to overstate earnings and understate expenses. (Source bbc.com)

PwC forecasts holiday shopping to decrease 7.5%

Walmart cuts health benefits for part-timers working less than 30 hr/week

Meet the mom behind Target's gun ban

Despite slew of cyberattacks, millennials not so worried about being hacked

Background-check company cuts 2,500 jobs after security breach

Quarterly Same Store Sales Results

Costco Q4 up 6% with net sales up 9.3%
Havertys Q3 up 3.5% with net sales up 3%
Village Super Market Q4 up 0.9%
Yum Brands Q3 down 14%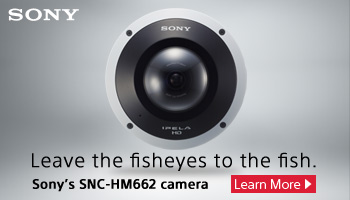 All the news - One place - One Source - One Time
The D&D Daily respects your time
& doesn't filter retail's reality
Report Your News!
(content subject to approval)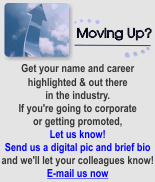 Loss Prevention News Network

"Live in Ft. Lauderdale at the NRF Show 2014"
"Managing the Change Process"
Stan Welch, VP of LP, JCPenney

Episode Sponsored By:


Stan Welch, LPC, VP of Loss Prevention for JCPenney, shares with us the top lessons he's learned throughout his long career as a leader in the LP industry. Over the last 19 years, Stan has been promoted six times with three different retailers, demonstrating his understanding in leading the "change process" that takes place whenever one changes jobs, gets promoted or deals with the fluctuations of the retail market. Learn how JCPenney has developed future leaders in its own LP team and the skills sought when selecting top talent.
Closing Remarks
Wrapping up the D&D Daily and LPNN's live broadcast from the NRF's LP Conference, MCs Joe LaRocca and Amber Virgillo reunite for an epic send-off from Ft. Lauderdale, Florida. Also hear final thoughts from Gus Downing, Publisher and Editor of the Daily, on this historical event - full of relevant, timely interviews, with information to help prepare you to lead tomorrow. Thank you to everyone who participated and helped make this great event possible, especially our sponsors!



Joan Manson

Sponsored By:



Bass Security



Sponsored By:



Keith White & Michael Nelson

Sponsored By:


Dan Faketty and Professor Bob Hanson

Sponsored By:


The NRF's LP Legislative Committee, a National Update





Jeff Fulmer & Jon Gold


Sponsored By:


Preparing - Training - Responding to the Active Shooter



Rich Mellor


Sponsored By:


Cyber Security's Increasing Impact on Retail & the Role of Loss Prevention

Tom Litchford
Sponsored By:


Click here for upcoming episodes

Solution Providers, have a video or commercial you want to publish? Contact us.

eBay News

Major theft operation busted by law enforcement, with assistance from eBay's global asset protection team
State and federal authorities said Friday they've busted an organized theft operation in which hundreds of items stolen from stores in central Maine were listed for sale on the online auction site eBay. The stolen items came from Walmart stores in Palmyra, Bangor, Brewer and Ellsworth, authorities said, and homes were searched Thursday in Bangor, Bucksport and Frankfort that resulted in the seizure of $240,000 in cash. No charges have been filed yet in connection with the operation, though a 67-year-old woman was arrested Thursday for allegedly brandishing a handgun when state police searched her Frankfort home as part of the investigation. Jane Tardiff was taken into custody as Maine State Police investigated the possible criminal.

Read more here.

For further information on PROACT, email inquiries to PROACT@eBay.com.
eBay Direct - Click Here
(notify - info - questions)

e-commerce

Sponsored by The Zellman Group
PayPal's two-factor authentication could be circumvented
A security feature offered by PayPal to help prevent accounts from being taken over by hackers could be circumvented, according to an Australian security researcher. The security feature, known as two-factor authentication (2FA), is an option on many online services such as Google and mandatory on many financial services websites for certain kinds of high-risk transactions. Since the code is sent offline or generated by a mobile application, it is much more difficult for hackers to intercept although by no means impossible. The attack requires a hacker to know a person's eBay and PayPal login credentials, but malicious software programs have long been able to harvest those details from compromised computers. The fault lies in a page on eBay that allows users to link their eBay account with PayPal, which eBay owns. Linking the accounts creates a cookie that makes the PayPal application think the person is logged in, even if a six-digit code has not been entered. (
Source thepaypers.com
)
Mobile POS market booming
Mobile POS technology is growing in popularity among retailers, particularly in the enterprise space, according to the new Mobile POS Software Market Share report. Currently, only 15% of mobile POS installs are in the enterprise, but this is expected to grow to 38% by 2018, the report found. At the same time, the overall market is projected to grow by more than 320% by 2018. According to the findings, retailers are realizing that when associates are properly trained, then shoppers and associates work side by side on a transaction, with the uplift in sales as high as 25% per customer. (
Source chainstoreage.com
)
Report: Huge spike in mobile malware targets Android, especially mobile payments
Dunkin' to test mobile ordering, payment system
"Fraud is not a person - it is a dynamic grouping of statistics that deviate from the norm."
Stuart B. Levine, CFI, CFCI
CEO, The Zellman Group & Zellman Fraudnet


ORC News
Sponsored by Security Resources
Brooklyn man stopped from making up to $500,000 in fraudulent purchases at Alabama Target stores Gardendale Police Edward Earl Jones, 30, of Brooklyn, was charged Tuesday with five counts of identity theft along with credit card fraud, trafficking in stolen identities and theft of property, Gardendale Police said. It wasn't in the cards. A Brooklyn man with 39 fake credit cards worth $500,000 was stopped by Alabama police after he rang up just $9,000 in fraudulent purchases, police allege. Edward Earl Jones, 30, is being held on $620,000 bond at the Jefferson County Jail after being charged Tuesday with five counts of identity theft along with credit card fraud, trafficking in stolen identities and theft of property. Jones, who booked a three-day trip from New York to Birmingham on Saturday, had a collection of credit and debit cards from accounts stolen from Regions Bank customers in Alabama. "He had the ability to make over a half million dollars,'' Gardendale police Det. Chris Clark said. "It just got stopped before he could get that far." Jones started swiping the fake cards Sunday, moving from one big-box Target store to the next. (Source nydailynews.com)

Twelve suspects from Georgia arrested on credit card fraud in Idaho Boise Police have arrested 12 people after officers uncovered a massive stolen credit card ring. The suspects are accused of using the stolen account numbers to try and buy gift cards from local retailers. Detectives believe the suspects all traveled to Boise from Georgia to commit the crime, then planned to sell the gift cards and pocket the cash. "We all pay higher prices and fees because stores and banks need to cover their losses from these types of crimes," said Detective Wade Spain with the Boise Police Financial Crimes Unit. "We have to thank some alert local store employees for realizing the gift card purchases were suspicious and calling police. After that, a lot of officers worked this investigation and arrested these people who we believe came here for the purpose of committing crime." said Det. Spain. (Source jrn.com)
Oklahoma ORC Suspect linked to at least $30,000 in stolen merchandise Police said they have linked a man accused of a theft at Walmart to least a dozen other cases. David Ray Bowman has been in jail for the last month and his list of charges is now more than two pages long. Police said he was part of a three-man theft ring that is responsible for stealing more than $30,000 in merchandise from area stores. Surveillance footage shows Bowman walking out of a store with Dyson vacuums. Police said they are still trying to identify the man shown with that they believe was an accomplice. Police said Bowman is also responsible for stealing power tools from Lowe's in Bixby. Tulsa police larceny investigators said the group would sell stolen vacuums, power tools, electronics and jewelry to eight or 10 different pawn shops. (Source fox23.com)
Couple in $10K Safeway theft operation arraigned in Oregon A grand jury has indicted two people on allegations they participated in an organized retail theft operation, stealing close to $10,000 from local Safeway stores. Grant William Arnold and Megan Christine Gomes both entered not-guilty pleas in Multnomah County Circuit Court Monday and were arraigned on the 12 count indictment. The joint investigation between Safeway Loss Prevention and the Gresham Police Department started earlier this year, police said. Gresham Police Detective Brandon Crate said Gomes and Arnold were taking personal hygiene products and other small, but expensive items that could be easily hidden. Some of the stolen items recovered include teeth whitening strips, electronic toothbrush heads, vitamins, and Rogaine. (Source koin.com)
Memphis man connected to multiple Target electronic burglaries arrested by police Memphis police caught a man who they say was involved with the theft of the Beats by Dre headphones and Beats speakers from the East Memphis Target on Colonial Road. The suspect was found after he reported his car as stolen because investigators found the report suspicious. After searching his phone, police found pictures of the stolen headphones from the East Memphis Target. Police say he was possibly connected to a similar burglary at the Target on Poplar Avenue and Interstate 240. Suspects reportedly stole 19 boxes of headphones and Beats speakers from the Target on Colonial Road. The headphones are valued at about $5,860. Police say the suspects then loaded the merchandise into three bags. According to reports, a box of headphones and two boxes of speakers were dropped at the registers. The suspects were seen on video knocking over two cash registers as they were leaving and stole $300 in cash, according to police. (Source wmcactionnews5.com)

Glassboro, NJ Police arrest man for shoplifting baby formula 2 times in 3 days
Do you have an ORC case to share?
Share your ORC news and help the industry grow


Retail Crime News

Sponsored by NuTech National
1 dead after Paramus, NJ Police Officer shoots at Jennifer Convertibles burglary suspects One person is dead and three others are in custody after an attempted burglary Wednesday morning in Paramus led to a car crash and an officer firing his weapon. Police responded to the scene on the westbound side of Route 4 around 5:30 a.m. In messages posted on Twitter, Bergen County Prosecutor John Molinelli said four suspects tried to burglarize a Jennifer Convertible store and then struck a Paramus police officer with their vehicle while fleeing. The officer fired his weapon at the driver of the vehicle, who then hit the divider on Route 4, Molinelli said. (Source nj.com)
Fort Worth, TX SWAT, Teens Involved in Gun Store Standoff After a brief standoff, police said they arrested two teenagers who broke into a Fort Worth gun store early Wednesday morning. Fort Worth Police Department officials said the two teens climbed up the roof and entered the Noble Gun Store in the 2900 block of Cravens Road through a vent at 12:15 a.m. Officers were alerted within minutes as the teens tripped the silent alarm, police said. The Fort Worth SWAT team joined police at the gun store in case the teens were armed. Officers arrived and found the teens on the roof, police said. The teens refused orders by police to surrender. The teens eventually surrendered at 2:10 a.m. after SWAT officers arrived. (Source nbcdfw.com)
Armed men rob, kidnap GameStop employee in Plantation, FL Armed men robbed and kidnapped a GameStop employee Tuesday and forced another to undress, police said. A man walked into the video game store in Plantation, with his face partially covered and a gun in his hand. The man ordered a store employee to undress and then left through the emergency exit, setting off the alarm. Meanwhile, another GameStop employee was at a nearby bank making a deposit and getting change for the store when he was approached by two men, who had been in a parked red truck, according to police. One of the men, who was armed with a handgun and had tattoos on his eyelids, ordered the employee into his vehicle. The men forced the employee to drive to an apartment complex in Lauderhill, and the two suspects got out and ran away. (Source local10.com)
Parents of a shoplifter attack Florence, AL Police inside a Belk's store Florence woman's parents were called for assistance when their daughter was allegedly caught shoplifting Monday night. However, those parents were the ones taken to jail after police said they attacked the arresting officer and tried to take his gun. Police said they were responding to a shoplifting call at Belk. They confronted the accused woman and called her parents because she had a small child with her. Police said the child's grandparents, Bonnie and William Calvery, became irate and confrontational with the officers. The entire confrontation was caught on the store's security cameras. The footage shows the suspects grabbing the officer as he pulls out his handcuffs. They all go down to the floor as the fight heats up, but it is quickly over. The officer said Bonnie Calvery tried unsuccessfully to get his gun during the melee. Police said both of them were charged with disorderly conduct, resisting arrest, and third-degree assault. Bonnie Calvery was additionally charged with disarming a law enforcement officer. Both have since bonded out of jail. (Source al.com)
Walmart Shoplifter in Putnam Co, NY faces additional charges of criminal trespass and weapons possession Cookeville Police responded to the Walmart Friday in reference to shoplifting. A Loss Prevention employee at Wal-Mart observed Robert Brazle of Gainesboro selecting numerous items and passing points of purchase. The items allegedly taken by Brazle were all recovered except one package of batteries. In addition to the theft of property charge, Brazle was charged with criminal trespass because he had been banned from all Wal-mart stores in 2012, and a loaded firearm was found in the console of the vehicle he was driving. He received the possession of a firearm charge because he was the only person in the vehicle and he is a convicted felon. (Source herald-citizen.com)

Warrant issued for Popeye's Assistant store manager on felony safe cracking, theft charges in Macedonia, OH A warrant has been issued Sept. 29 for the arrest of a Bedford man wanted for allegedly stealing more than $4,000 from Popeye's restaurant. Police say Gregory Aguier, 28, is being charged with felony safe cracking and theft. Police say Aguier worked as a night shift manager for the Macedonia Commons restaurant, and was seen on surveillance video entering the safe several times and placing his hand in his pocket. Police say the store's district manager reported $4,443 was discovered missing Sept. 21. Aguier was scheduled to work again on Sept. 23 but has not shown up to work since the money was discovered missing. (Source the-news-ledger.com)

Chattanooga, TN Police investigate Walmart Pharmacy robbery A Chattanooga Police responded to the Wal-Mart on Cummings Highway for a reported robbery. Police tell us that a white male suspect entered the Wal-Mart Pharmacy and jumped the counter and approached the pharmacist on duty. The suspect told the pharmacist he had a gun and demanded oxycodone and hydrocodone pills. No one was injured during the robbery and the suspect never displayed a weapon. (Source wrcbtv.com)

Sunrise, FL man arrested after deputies find card-counterfeiting device Marion County sheriff's deputies arrested a 20-year-old man from Sunrise after finding a counterfeit-card-making device and drugs on Monday. A was when he noticed the windows on a vehicle pulling out of a gas station were too dark. The driver told the deputy the vehicle was a rental. While talking with the suspect, the Deputy saw a laptop, a wifi device, a cellphone and a portable credit card reader on the floorboard on the passenger's side. There were also several gift cards in the center console. (Source ocala.com)

Police charge three with attempted credit card fraud in River Forest, IL River Forest police tracked down and arrested an Oak Park woman and her two accomplices after the trio allegedly attempted to use fraudulent credit cards at a grocery store in River Forest. Bria Williams of Oak Park and Chicagoans Marquita Vann and Alexis Parker were arrested and charged with possession of counterfeit credit cards on Oct. 2 after police found them to be in possession of what appeared to be fraudulent cards. (Source topix.com)

Global crime gangs behind surge in counterfeiting, customs says; fake pharmaceuticals laced with rat poison Well-organised criminal gangs looking for lucrative new markets are behind a surge in "dangerous" counterfeit goods arriving in Australia, Customs says. And the agency has warned it is not just sunglasses, luxury handbags and DVDs being counterfeited. In a worrying trend, gangs are branching out into pharmaceuticals and auto and aviation spare parts and the number of fakes will only increase. Customs NSW regional commander Tim Fitzgerald says that poses major risks for consumer safety. "These are items that people are sometimes putting into their mouths - toothbrushes that contain lead, lead paint that can come away from the toothbrush while someone's brushing their teeth." Pfizer Australia senior medical director David Grolman said Viagra was the most popular pharmaceutical product with counterfeiters and that there had been 6,000 seizures made in Australia in the past decade. He said laboratory tests had found a disturbing list of ingredients in the fake drugs. "We've found historically paint, other toxins, heavy metals, chalk, rat poison, other liquids like anti-freeze [and] ink which would allow it to dissolve or mix." (Source yahoo.com)
"Build a Bandit" Caught in Nevada
Police in Reno, Nevada have arrested a man wanted for more than a year on 29 separate warrants. Bob McElreath is best known for his alleged car scheme called "Build-a-Bandit". According to Reno Police, a loss prevention officer at a department store stopped McElreath for theft. He gave the alias Douglas Reynolds, but fingerprints matched him to the 29 warrants here in North Carolina. Alleged victims say McElreath, 48, took thousands of dollars promising them Smokey and the Bandit trans-am reproductions like the one made famous from the movie starring Burt Reynolds. But customers say he rarely delivered a car. North Carolina's attorney general's consumer protection division issued a cease and desist for McElreath a year ago ordering him to stop his business. (Source wlos.com)

Kay Jewelers in the Irving Mall, Irving Texas struck by a Distraction Theft. Suspect fled with a gold wedding band valued at $315

Kay Jewelers in Providence, Rhode Island the victim of a Grab and Run; 2 pairs of diamond solitaire earrings valued at $6998.00

Robberies and Burglaries
● BP - Dayton, OH - Robbery- suspect arrested
● Burger King - Lafayette, IL - Armed Robbery
● Dunkin Donuts - Marmora, NJ - Burglary - 2 arrested
● Fuwa Deli- Wynnefield Hts, PA - Armed Robbery- 2nd in 2 weeks
● GameStop - Charlotte, NC - Armed Robbery
● GameStop - Plantation, FL - Armed Robbery
● Kangaroo Express - Statesville, NC - Armed Robbery
● Outlet Video - Burlington, NC - Armed Robbery
● Publix - Hoover, AL - Theft/ Robbery
● Rite Aid - Hyannis, MA - Robbery
● Sunoco - Anderson Twp, OH - Armed Robbery



The D&D Daily's LP Team Plaques
Are Going Out and Going Up!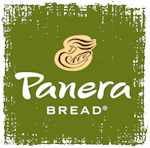 Thank you to Jeff Levitt and the LP Team at Panera Bread for submitting this photo of the custom-made plaque we sent them for participating in our 2014 LP Team Photo Challenge.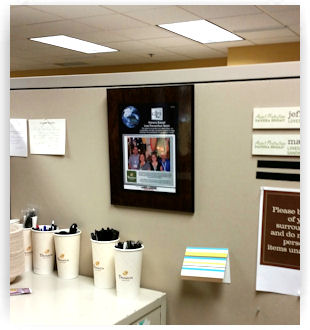 For those who haven't participated yet, there's still time! Be the first 50 to send in your LP Team Group Selfie & Win an LP Selfie Plaque and a chance to win a pizza party.

Click here to learn more.

Featured Job Listings
Sponsored by Cam Connections
Feature Your Job Here For 30 Days -
70% Aren't On the Boards
Group VP of LP
Retained Search
New York, NY
Gus Downing
Director of LP
The Children's Place
Secaucus, NJ
The Children's Place
Director of LP
Performance Food Group
Richmond, VA/Denver, CO
Performance Food Group
ORC Investigations Mgr
The Home Depot
Atlanta, GA
The Home Depot
Regional Director, AP
Rite Aid
NY Metro, NY
Rite Aid
Corporate Investigator
Confidential
San Francisco Bay, CA
Confidential
DC LP Manager
Brookstone
Mexico, MO
Brookstone
National Account Manager
Vector Security, Inc
TBD
Vector Security, Inc
LP Agent
JONS Markets
Los Angeles, CA
JONS Markets
Bilingual AP Specialist
Bi-Lo Holdings
Miami, FL
Bi-Lo Holdings
AP Associate
Ralph Lauren
Orlando, FL
Ralph Lauren
LP Investigator
Lamps Plus
Chatsworth, CA
Lamps Plus
LP Investigator
Tom Thumb
Dallas, TX
Safeway
National Account Mgr
Confidential
Northeast
Downing & Downing

Limited Time Only - Post Your Multi-Unit LP jobs for FREE - Learn More Here

Daily Job Alerts


Sponsored by Cam Connections
Appearing One Day Only
View our Internet Jobs Archives here
LP Supervisor
JC Penney
Peru, IL
JC Penney
LP Manager
Office Depot
Portland, OR
Office Depot
AP Manager Non Metro
Walmart
Pierre, SD
Wal-Mart
AP Manager Non Metro
Walmart
Sandusky, MI
Wal-Mart
AP Manager Non Metro
Walmart
Rensselaer, IN
Wal-Mart
AP Manager Non Metro
Walmart
Mocksville, NC
Wal-Mart
AP Manager Non Metro
Walmart
Kernersville, NC
Wal-Mart
AP Manager Metro
Walmart
Wood Village, OR
Wal-Mart
AP Manager Metro
Walmart
Chicago, IL
Wal-Mart
AP Manager in Training
Walmart
Brighton, CO
Wal-Mart
AP Manager in Training
Walmart
Heber City, UT
Wal-Mart
AP Manager in Training
Walmart
Severn, MD
Wal-Mart
AP Manager Non Metro
Walmart
Lake Wales, FL
Wal-Mart
LP Manager
Sears
Clarksville, IN
Sears Holdings Corp
LP Manager Hrly
Sears
Louisville, KY
Sears Holdings Corp
LP Manager Hrly
Kmart
Franklin, NC
Sears Holdings Corp
LP Manager
Sears
Nashua, NH
Sears Holdings Corp
LP Manager
Sears
Whitehall, PA
Sears Holdings Corp
LP Manager Hrly
Kmart
Butte, MT
Sears Holdings Corp
ETL Assets Protection
Target
Salinas, CA
Target
AP Team Leader
Target
Phoenix, AZ
Target
LP Manager
Macy's
Okemos, MI
Macy's
LP Manager
Macy's
Lihue, HI
Macy's


Home of the Industry's Original
On the Move

Glen Canarte was named Corporate Manager of Loss Prevention for The Children's Place.
Tanya Jackson was promoted to Senior Area Loss Prevention Manager for Bed Bath & Beyond.
Post Your New Job or Promotion!
See all the Industry Movement

Your Career
Sponsor this section of the Daily
Don't Give Up on Holding Great Meetings Meetings matter because they allow teamwork to happen. It's important to have effective meetings in order to help your team thrive, but so often teams become disengaged, or the material is too boring. Use these tips to keep your meeting on the right track. (End on time)

6 Questions to Ask Yourself Before Planning Your Next Meeting The secret to a successful, productive meeting is in the planning beforehand. Determining what kind of information will be discussed and who is speaking can help you ensure your team members will walk out feeling prepared. (Who, What, Where, When, Why, How)

5 Ways to Save a Meeting that's Gone Horribly, Horribly Wrong It can be hard to get everyone on the same page in a group meeting; people have ideas, or some members aren't focused on the topics at hand. If your meeting starts to run of the rails, use these tips to save it and get everyone back on board. (Time out)

7 Ways to End Every Meeting on a Positive Note How your meetings end is just as important as how they start. Even if you've been planning and making sure everyone is on track during the meeting, if your co-workers are checked out at the end, it wasn't a success. Use these tips to leave them feeling inspired. (Set a timer)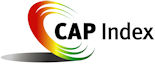 Tip of the Day
Sponsored by Vector Security
Success can not happen without conflict. Because success always challenges the status quo, regardless, and mandates change. And in order for change to be successful you need commitment - you need everyone to buy in totally. It's not good enough for everyone to merely agree and move forward because they'll be those that merely go thru the motions and don't believe. One can disagree and still commit but for those who don't engage - commitment is a mere phrase not reinforced by actions.

Just a Thought,
Gus Downing






Upcoming Events

WSORCA Annual Training Conference
October 8, 2014
Tacoma, WA

LPRC Impact Conference
October 13-15, 2014
Gainesville, FL

CLEAR Fifth Annual Training Conference
October 13-16, 2014
San Diego Marriott-Mission Valley, CA

Northeast Regional Conference on LP
October 28, 2014
Monroe Twp, NJ
---
Recruiting?
Get your job e-mailed to everyone... everyday
Post on our Featured Jobs Board!
Reach your target audience in 2014 every day!
Request our 2014 Media Kit
update account / change e-mail
unsubscribe FEEDBACK
www.downing-downing.com

Advertise With The D&D Daily




36615 Vine Street, Suite 103
Willoughby, OH 44094
440.942.0671
copyright 2009-2019
all rights reserved globally