The D&D Daily Mobile Edition
October 8,

2015



The LP Industry's #1 News Source - Informing, Educating and Instilling a sense of community



News Brief
Sponsored by WG Security Products, Inc.
AutoZone promotes Tom Newbern, senior vice president of store operations and loss prevention to the role of executive vice president of store operations, commercial and loss prevention

330+ Divested Family Dollars to become Dollar Express- New LP Dir Job in Future?
Owned by Sycamore Partners, the same company who owns Aeropostale, Coldwater Creek, Jones of New York, Hot Topic, Nine West, Talbots, Torrid, Stuart Weitzman, and others, will obviously be forming a new management team which we would think would include a Director of Loss Prevention position. supermarketnews.com

Retailers looking to mobilize CCTV footage
Surveyed 2,200 large and small retailers in UK, Ireland, Denmark, Finland, Norway and Sweden
Retailers are increasingly looking to introduce covert CCTV into their operations, while two-thirds are planning to use mobile technology to access footage in the near future.

A study undertaken by the Centre for Retail Research, which was commissioned by tech solutions supplier Axis Communications, showed that 59% of retailers use covert CCTV but that 70% of those not using covert CCTV want to start using it in the future.

In addition, results indicated that 18% of retailers are currently able to access live recorded footage generated by their security cameras but 66% aspire to use mobile access for this area of their operations, in the future.

Some 83% of retailers involved in the research said CCTV reduces losses and 30% are now using fraud analytics to help improve their security, with 60% planning to do so in the future. Respondents also said that public-view monitors are being used mainly to deter crime, with 21.8% of retailers placing them solely at store entrances. essentialretail.com

"40% to 60% of small businesses never recover after being hit by natural disasters" says FEMA
21 percent of small businesses have continuity plans. Yet the effects of lack of planning can be devastating. Continuity planning is increasingly important, said Scott Teel, education director at Agility Recovery Solutions, based in Charlotte. Ready.gov is helpful federal government site. The best protection, Mr. Teel and many other experts say, is developing a continuity plan that plots out responses to different disaster situations. Some big companies now even require small businesses to have a continuity plan in place before they will work with them, experts said.

Continuity plans that are never used can even help improve business profitability, said Donna R. Childs, author of the small-business book "Prepare for the Worst, Plan for the Best."

The process can be easily be broken into five steps. "Most of them are simple," said Al Berman, president of the Disaster Recovery Institute. "They include keeping track of resources, inventory, personnel and physical sites." The plan should be written and stored in the cloud, as in a Google document, for example, so it can be retrieved anywhere.

Step 1 is analyzing a business's critical functions. Step 2 is focusing on risks that could topple the business. These risks could be damaged inventory, lost data or irate customers. Step 3 creates strategies to protect crucial parts of the business. Businesses might also want to think about interruption insurance. Step 4 means testing the plan. This phase is the most-forgotten step, experts say. Finally, plans should be updated every year, including the contact list. nytimes.com

Amazon, Staffing Co. Say High Court Ruling Nixes Pay Case for Security Screenings Pay
Amazon.com and warehouse staffing agency Integrity Staffing Solutions have told a Kentucky federal court that the U.S. Supreme Court's landmark ruling in their case, along with stark state laws, means that what remains of ex-warehouse workers' wage-and-hour suit over security screenings pay must be dismissed. law360.com

Amazon Can't Escape Class Action Over Background Checks
An Illinois federal judge on Wednesday refused to let Amazon off the hook for allegations that the company fails to inform rejected applicants of poor marks on their background checks, though the judge expressed skepticism that the class action would go much further, as the lead plaintiff remains vulnerable to being "picked off" by the online retailer.

U.S. District Judge Gary Feinerman denied Amazon.com Inc's summary judgment motion after the employer said it offered potential class representative Gregory Williams $1,000 to drop his accusations that Amazon and staffing agency SMX LLC violated the Fair Credit Reporting Act. The judge said it wasn't clear what relief Amazon was offering.

Williams seeks to represent a nationwide class of prospective Amazon employees who weren't informed of negative information on a background check before having job offers pulled. law360.com

Lumber Liquidators To Pay $13.2M In DOJ Settlement -The Cases Just Keep Piling Up - All to create record-high margins
Guilty of harvesting too much - Unrelated to formaldehyde case
Lumber Liquidators will pay $13.2 million to settle a Department of Justice investigation primarily related to hardwood flooring the company imported from foreign suppliers, including Eastern Russia, that harvested more timber than permitted, the company announced Wednesday.

As part of the deal, which still requires court approval, Virginia-based Lumber Liquidators agreed to plead guilty to violations of federal customs law and the Lacey Act, a U.S. conservation law regarding the protection of plants, fish and wildlife.

The settlement announced Wednesday is unrelated to current California Air Resources Board-related claims related to the sale of Chinese-made flooring that allegedly exceeds the state agency's standards for safe formaldehyde emissions.

The retailer said its record-high margins were based on creative "sourcing initiatives" when in fact they came from illegal wood harvesting and the sale of cheap, toxic floors, according to one lawsuit.

The agreement includes four misdemeanor due care violations of the Lacey Act and a single felony charge for entry of goods by means of false statements. Lumber Liquidators also has agreed to implement an Environmental Compliance Plan to ensure future compliance with the Lacey Act. law360.com prnewswire.com

UK Shopping basket theft set to soar
Supermarkets are bracing themselves for a new issue this month, with leading supplier of merchandise availability solutions for the retail industry Checkpoint Systems warning of an increase in shopping basket theft, following the introduction of the new 5p plastic bag levy.

When the 'bag tax' was first introduced in Wales and Scotland there were reports of substantial increases in the number of baskets being pilfered. In preparation for today's launch, one UK manufacturer received an order for more than 60,000 wire baskets from one of Britain's largest grocery retailers.

Over the course of a year, one major store in Wales had almost 500 stolen when it began charging 5p for plastic bags - resulting in a four-figure loss from just one site. Although WRAP predicts it will cost shoppers just 6.50 pounds a year, history shows that some shoppers will turn to theft to get around the new law. retailfraud.com

National Retail Federation Forecasts Holiday Sales to Increase 3.7%
The National Retail Federation announced today it expects sales in November and December (excluding autos, gas and restaurant sales) to increase a solid 3.7 percent to $630.7 billion - significantly higher than the 10-year average of 2.5 percent. Holiday sales in 2015 are expected to represent approximately 19 percent of the retail industry's annual sales of $3.2 trillion. Additionally, NRF is forecasting online sales to increase between 6 and 8 percent to as much as $105 billion. nrf.com

September Comps Fall Flat on Fair Weather, and Storms - Where have the consumers gone?
Hurricane Joaquin left many areas in the South - notably South Carolina - with record rainfall and severe flooding. Major retailers including Wal-Mart Stores Inc. closed units, and the recovery has been somewhat slow. wwd.com

RetailNext: September sales disappoint, but mall traffic improving
Sales declined a disappointing 8.7% on a year-over-year basis, and transactions dropped 9.6%. Sales per shoppers dipped 0.5%. In some good news, average transaction value increased 1.1%, although returns also edged up 0.1%. And while traffic declined 8.1%, this was down significantly from traffic declines of 9.9% in August and 11% in July, and the smallest decline in eight months. chainstoreage.com

FTC may delay decision on Staples-Office Depot deal: WSJ
The U.S. Federal Trade Commission is likely to delay a decision on approving Staples Inc's $6.3 billion takeover of rival Office Depot Inc. The companies and the FTC have been in talks about extending the timeline for approving the deal in the United States after EU regulators launched an investigation last month, the WSJ reported, citing people familiar with the matter.

The European Commission has said that the proposed deal could hurt business customers with international contracts in Europe and those with national contracts in the Netherlands and Sweden due to the risk of price increases. It will decide by Feb. 10 whether to clear or block the deal. The proposed deal has been approved by competition authorities in China, Australia and New Zealand. reuters.com

Atlanta, GA: Insurance broker sentenced for $3.7mn fraud involving 800 trucking firms
An Atlanta-area insurance broker received a federal prison sentence this week after being charged with collecting $3.7 million in premiums for client policies he never purchased. From 2013 to mid-2014, John Paul Kill of Appeals Insurance Agency swindled more than 800 commercial trucking companies in nearly a dozen different states. Kill was convicted of charging his clients for cargo insurance policy premiums, amassing millions of dollars, while the trucking firms unknowingly operated without coverage. Investigators with Georgia's Insurance Commissioner's Office discovered the fraud and - once realizing it involved customers in multiple jurisdictions - requested assistance from the FBI. The ensuing joint investigation culminated with Kill pleading guilty in federal court. Now, he will serve four years in a federal prison and pay $1.23 million in restitution to his victims. ibamag.com

Bill Would Streamline Licensing, Testing of Ohio Security Officers
Security officers and private investigators would receive one identification card they could take from job to job under a bill before Ohio lawmakers. The proposed legislation would eliminate the current requirement that a new application, background check and fees be submitted each time a security officer or investigator switches jobs.

The bill would also create standardized training and testing requirements for security officers and private investigators and makes licenses good for two years instead of one. securitymagazine.com

Executive Protection Security Director posted for UPS in Atlanta, GA

Saks and Lord & Taylor are moving their headquarters to Brookfield Place

Saks Fifth Avenue Sets Second Specialty Store Format

Wal-Mart to open 2nd massive distribution hub in Fort Worth

Macy's Inc. developing specialty store prototype appealing to Millennials - close to colleges and universities

Stella McCartney Sues Steve Madden Over Knockoff Bags


September Same Store Sales Results
Fred's comp's up 4.2% withy sales up 15%
Costco U.S. comp's up 3%, Canadian comp's down 10%
Cato comp's up 2%
Conn's comp's up 1.8% with sales up 7.8%
Stein Mart comp's down 2.8%
Zumiez comp's down 1.8%
The Buckle comp's down 6.7% with net sales down 5.6%

Quarterly Same Store Sales Results
Domino's Q3 domestic comp's up 10.5%, international comp's up 7.7% with revenues up 8.5%



RLPSA CONNECT Crime Workshop Series
Coming to New Orleans on Nov. 17th

Originally hosted in Houston as a crime workshop, we are pleased to introduce a new branding strategy for the workshops - now known as RLPSA CONNECT. The second offering of our crime workshop series, RLPSA CONNECT - New Orleans, helps connect restaurant LP communities, connects you to your peers and establishes a networking opportunity for connecting with local law enforcement, government and food service practitioners.

RLPSA CONNECT - New Orleans, builds off the strong beginnings of the Houston workshop. Quality sessions, focused on a specific market, that will help you fight crimes against restaurants in your communities. With strong support from the city of New Orleans and surrounding parishes, the highlight of the single day workshop is a panel discussion with the Office of the Mayor, Chief of Police David Hennessy and District Attorney Sharonda Williams.

RLPSA CONNECT will be held Tuesday, November 17, at the Renaissance Pere Marquette Hotel in New Orleans. The workshop is free to RLPSA Members, through the generous support of Axis Communications, CAP Index, Innovative Surveillance Solutions and Off Duty Services. Registration for the workshop is required. Please use the attached reservation form. Seating is limited to the first 90 registrants. Registrations will be confirmed on a first-come, first-served basis. This program sold out in Houston, so do not wait.

Hotel reservations can be made at the special RLPSA rate of $149, click here.



Agenda Highlights:
● Welcome Message: New Orleans Chief of Police
● CAP Index Crime Statistics
● Using Technology to Defend Against Theft and Robbery
● Open Forum: Restaurant Security Practices
● Law Enforcement and Government Panel
● Legal Issues Facing the Restaurant Industry
● Cocktail Reception
All the News - One Place - One Source - One Time
The D&D Daily respects your time & doesn't filter retail's reality
Report Your News!
(content subject to approval)




The Silver Lining of Recent Data Breaches
Retailers have always experienced a tension between investing to grow and investing to improve security. Not surprisingly, we've seen vulnerabilities arise when marketing and sales initiatives have trumped less sexy initiatives around security. In 2013, 61 million people had their personal data stolen from Target. One year later, 56 million credit and debit card numbers were exposed in Home Depot's breach.

What Is the Silver Lining?
In light of recent breaches, security is finally getting the attention and prioritization that it deserves. At the same time, developments in retail technology not only address security concerns, but also create new marketing opportunities. As a result, improving in-store security no longer has to mean diverting resources away from other initiatives.

Technologies like P2PE, EMV (Europay, MasterCard and Visa) and mobile payments provide the ingredients to secure in-store shopping, and modern PIN pads have the capability to enable all of these security enhancements.

Also, large touch-screens on new PIN pads provide a chance to engage customers and improve the in-store experience, creating a win-win for the entire business. These elements combine to create more secure transactions and high-touch customer engagement. chainstoreage.com

Survey says enterprises are stepping up their security game
Employees Constitute Bulk of Attacks With Surge in Breaches
From Current & Former Partners
Cyber insurance is fastest-growing segments in insurance
To fight threats today, more enterprises are increasing their information security spending, collaborating more on threat intelligence efforts, and they also are turning to cybersecurity insurance policies in larger numbers. While financial losses from cyber attacks has decreased from $2.7 million in 2014 to $2.5 million this year.

The survey also found that enterprises are improving in their ability to detect breaches that are underway. In fact, enterprises reported a 38 percent increase in detected incidents, this year over last year. They are also seeing more intellectual property theft, which jumped 56 percent over the previous year. Another interesting finding: while both current and previous employees constituted the bulk of attacks aimed at these enterprises, there have been a noticeable surge in breaches attributed to current and former partners and suppliers. Data breaches attributed to them are up to 59 percent this year, from 46 percent in 2014.

59 percent of respondents have purchased some level of cyber insurance. Currently, such policies commonly cover data destruction, denial of service attacks, theft and extortion; they also may include incident response and remediation, investigation and cybersecurity audit expenses, other areas of coverage include privacy notifications, crisis management, forensic investigations, data restoration and business interruption.

"One of the wonderful things about insurance is it can determine what's good enough (security), and the actuarial process will provide the math to help determine what protective measures work and how effective they are. csoonline.com

Retailers Tell Congress EMV Cards Without PIN Provide 'No Significant Benefits' to Many Small Businesses
The National Retail Federation today told Congress that new chip-and-signature credit cards without a PIN will not stop data breaches, and that small businesses should not be pressured to install the equipment to accept them at the expense of more effective technology. The new EMV equipment does not stop breaches," NRF Senior Vice President for Government Relations David French said. "Indeed, in many cases it provides no significant benefits either to the business or to the business' regular customers. It is merely an additional expense small businesses are being told to bear." businesswire.com

Mcommerce sales to reach $142B in 2016: Forrester
Mobile commerce transactions are expected to top $115 billion in 2015 and climb to $142 billion next year, according to a new report from Forrester Research. Amazon and eBay capture approximately one-third of all mobile shopping in the United States.

"We project that mobile phones will generate 15 percent of ecommerce sales by 2020 and tablets will generate 33 percent of ecommerce sales in the same time frame." mobilecommercedaily.com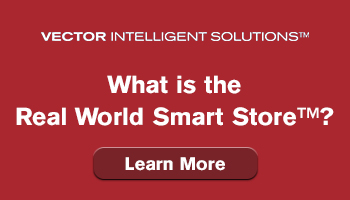 Spotlight on Stanley Security

Cannon would like 'one-third of future recruits to come from the military'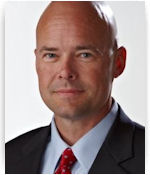 By Martha Entwistle

ANAHEIM, Calif. - Now in its "post acquisition chapter," Stanley Security is making progress on its vertical market strategy and other internal performance and hiring initiatives, according to Stanley Security president Jim Cannon.

Cannon spoke to Security Systems News at the ASIS show, which took place here Sept. 27-Oct. 1. He said that the integrator has made good progress in the healthcare and retail verticals in particular.

"Eighteen months ago we announced that we were targeting specific markets," he said. The goal was to have an "operational engine that can deliver [support to those markets,]" he said.

Earlier this year, Stanley announced the creation of vertical operations support teams. "That team is coming together well," Cannon said.

Cannon became president of Stanley Security in September 2014. Cannon has been with Stanley Black & Decker since 2001, most recently serving as president of Stanley Oil and Gas.

Cannon talked about "Stanley Insights," Stanley's efforts on harnessing data, what he called the "the raw material of our time," to turn it into information for Stanley customers.

Stanley Insights is a software solution (Stanley Insights Software Solution) and a new Stanley Security group comprised of data scientists and business consultants.

The software and the group help Stanley customers "correlate data streams, analyze trends and measure business activities and operations."

Another initiative, "Stanley Standards," is designed to ensure that installation technicians, service technicians and monitoring staff in all of Stanley's 61 branches are highly trained.

Installation, service and monitoring are the "three places you cannot make a mistake" in the security ecosystem, Cannon said. Launched this summer, Stanley Standards has overhauled 16 branches. "By the end of the quarter, 28 will be completed and by the end of the year, all of them will be done," Cannon said.

The other initiative Cannon discussed is one to increase diversity at Stanley. He wants to hire more women and more veterans. Currently, about 10 percent of Stanley Security employees are military veterans. Cannon, a military veteran himself, would like "one-third of our future recruits to come from the military."

(Source: securitysystemsnews.com)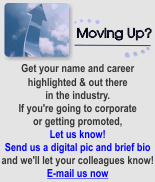 With over 3,500 service locations and 10,000 professionally qualified technicians serving national chain store clients, NuTech National is one of the largest alarm service networks in North America. With a commitment to making sure their clients always Experience More, NuTech stays on the leading edge of technology. Tony Mancino, National Account Manager, NuTech, tells us about the company's latest offerings - from its Smart Retail Alert, an all-in-one text messaging service designed to help LP managers in the field be more effective, to its geo-fencing safety application called Employee Watch.

---
In this LPNN Quick Take, Craig Cunningham, VP Business Development, Universal Surveillance Systems, talks with Amber and Joe. Craig elaborates on USS' unique "blending strategy," his experience as a 30-year veteran in the retail industry, and some helpful advice for the next generation of LP executives coming up in the business.
Solution Providers, have a video or commercial you want to publish? Contact us.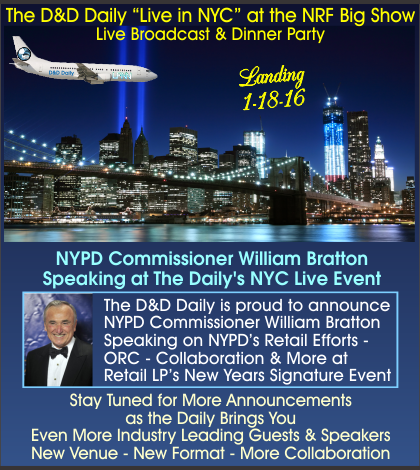 e-commerce

Sponsored by The Zellman Group
"Fraud is not a person - it is a dynamic grouping of statistics that deviate from the norm."
Stuart B. Levine, CFI, CFCI
CEO, The Zellman Group & Zelligent


ORC News
Sponsored by NEDAP
CLEAR Exclusive Presentation

Organized Retail Crimes 'PRC'
Publicly Reported Cases Report -
An LP Industry First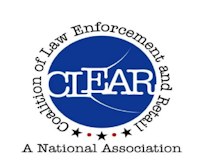 After four years of publically reporting ORC cases throughout North America the Daily's team has put together the Loss Prevention industry's first four year study of ORC cases.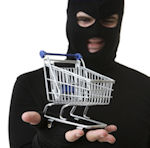 This study entitled ORC's PRC (Publicly Reported Cases) report analyzes all of the publicly reported ORC cases for the last four years and allows the retail industry to truly see the details, the impact, the growth, and the trends that are driving the ORC epidemic.

Eliminating the guesstimates and opinions this report brings clarity and creditability to a subject that not only merits definition but demands it if we're ever to obtain federal legislation and get the remaining states to pass ORC legislation as well.

Presenting it on October 14th at the CLEAR conference and also published in sections on the Daily's ORC column throughout October. The full report will be available for the remainder of 2015

through a link in the ORC column on the Daily to Nedap's web site, the Daily's ORC sponsor.


Miami, FL: "Significant" Illegal Credit Card & Gift Card Manufacturing Operation Uncovered in North Miami - Home Raided
Police raided a home in North Miami on Wednesday and inside they found several hundreds of stolen credit cards. Detectives hauled away at least 200 credit cards and equipment used to make the bogus cards.
Police said the equipment was used to change prepaid Visa gift cards into what looks like actual credit cards, and high-priced items police said crooks, in cases like this, typically buy with fake credit cards and then resell on the streets. "How they make their money is not just by credit card numbers, they have to turn it into something tangible," Det. Rodriguez said. nbcmiami.com
Westlake, OH: Traveling Credit Card Gang busted in Westlake, OH
Seven Florida residents were arrested in Westlake for involvement in a credit card theft and identity fraud ring. When the vehicle was stopped for a traffic violation, officers said they discovered stolen IDs, checkbooks and credit cards. newsnet5.com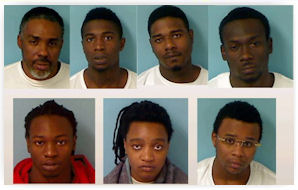 Nashville, TN: ORC female duo busted in Nashville Opry Mills hitting Kate Spade
The alleged thefts occurred on August 20 and September 3 at Kate Spade. Wednesday morning, arrest warrants were served to Audrienna Johnson and Beonka Starks in connection with the incidents. According to an affidavit, eight handbags and eight watches were stolen from the store in September. The items were said to be worth $3,500. On the previous incident, the suspects allegedly grabbed 18 handbags and purses, valued at $6,000, and stuffed them into bags before leaving. newschannel5.com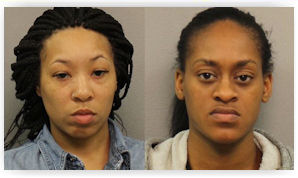 Waco, TX: 'Grab-and-run' crew committed thefts along I-35 corridor
Two Waco men are accused of being part of a larger "grab-and-run" crew of people who have stolen items in Round Rock, Georgetown, Waco, Dallas and other cities along the Interstate 35 corridor, according to an arrest affidavit. Dasmine Wayne Akers, 22, and Recoe Wendell Patterson, 20, were both charged with engaging in organized crime. Patterson, Akers and two other men entered a T.J. Maxx store at 11066 Pecan Park Blvd. at about 9 p.m. on May 15, an affidavit said. The four men went to the men's department, selected several men's polo shirts from the sales floor and then left the store without paying for the merchandise, which was worth $1,731.57, according to the affidavit. statesman.com

Exeter Twp, PA: Three Boyertown-area men arrested after shoplifting incident in Exeter Wal-Mart
Three Boyertown-area men were arrested after police stopped their car on Route 422 following a shoplifting incident at Wal-Mart in Exeter Township. According to Exeter police: Police responded to Wal-Mart at 7 p.m. for a retail theft that just occurred. A loss prevention officer said she followed two males who had selected four wireless routers and put them between pillows in a shopping cart. The males later removed the routers from between the pillows and placed them in Wal-Mart shopping bags he had removed from his pockets. The suspects jumped into an awaiting car outside and sped across the parking lot. Police stopped the car and all 3 suspects were arrested. readingeagle.com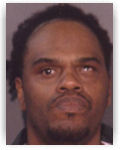 West Brighton, NY: Ex-con stole $2,000 worth of makeup from CVS
A convicted felon from Staten Island is accused of stealing more than $2,000 in beauty and cosmetic products from a CVS store in West Brighton, according to police. Tromie Daniels, 44, of Cassidy Place, New Brighton, was arrested after he swiped lipstick, blush, and other types of makeup, hiding the stolen goods in his pants, court documents allege. silive.com

Livingston, CO: Kohl's $1,000 Electronic thief leads State Police, deputies on high-speed chase
The search continues today for a man wanted in connection with a retail fraud and police chase through two counties Tuesday. It all began when the Livingston County Sheriff's responded to the Kohl's store just before 5:00 p.m. They reported a man had stolen electronics worth more than $1,000. Deputies arrived to find the suspect loading the stolen merchandise into a blue car. The man took off and led deputies east onto I-96. Speeds exceeded 100 miles per hour in rush hour traffic. Michigan State Police took up the pursuit, but the chase was stopped when troopers decided it was too dangerous to continue. wlns.com

Scranton, PA: Boscov's bust woman with 43 pieces of concealed merchandise
Scranton police charged an Archbald woman with retail theft Tuesday afternoon for stealing from Boscov's in the Mall at Steamtown, police said. Devon Markarian, 26, 528 N. Main St., was caught by the store's loss prevention officers with 43 pieces of merchandise, worth a total of $789.24, in a baby stroller. thetimes-tribune.com

Prince Frederick, MD: Maryland State Police identify 3 in Walmart Gift Card fraud
Maryland State Troopers were called to Walmart for a shoplifting/theft scheme complaint. Three suspects operating together had shoplifted items, returned the stolen for gift cards and then used the gift cards to purchase merchandise. The three suspects have been identified, investigation continues. smnewsnet.com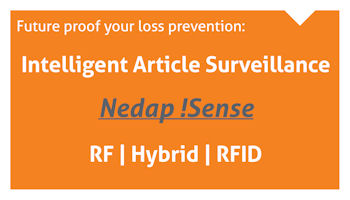 Do you have an ORC case to share?
Share your ORC news and help the industry grow

Retail Crime News

Sponsored by Security Resources
Memphis, TN: Suspect charged in fatal shooting outside Family Dollar
A 21-year-old man has been arrested in connection with the fatal shooting of one man and injuring another in the parking lot of a Family Dollar store last month. Courtney Crutcher has been charged with first-degree murder in the death of Ralph Martin, 24. Crutcher was also charged with first-degree murder in the perpetration of a robbery and attempted first-degree murder for shooting a second man, Jeremiah Isom, 20, in the shoulder during the robbery and drug deal that went awry, police said. commercialappeal.com

San Diego, CA: One person dead after a Shooting at a Strip Mall
A shooting at an Encanto strip mall left one person dead and another wounded this afternoon. Witnesses reported hearing about four gunshots shortly after 1:30 p.m. in the area of a trolley station at Akins Avenue and 62nd Street. Responding patrol officers found the victims outside a nearby pawnshop. sandiego6.com

Auburn Hills, MI: Michigan Woman Shooting at Shoplifter Fleeing Home Depot Stretches Concealed Carry Law
A Michigan woman who witnessed a shoplifting at a suburban Home Depot and fired several shots at the fleeing suspect's car, trying to hit one of the tires, may have gone way beyond what the state's concealed weapons law allows. The woman, who was not identified, cooperated with authorities after the shooting about 2 p.m. and was released by Auburn Hills police pending an investigation, reported the Detroit Free Press. The newspaper said the woman had a concealed pistol license. The woman saw a shoplifter run from the Home Depot store chased by a loss prevention employee. newsmax.com

Boston, MA: 3 Stabbed In West Roxbury Robbery Knife Fight
Two workers and an accused robber were all stabbed in a violent fight inside a West Roxbury store late Wednesday night. It started around 9:30 p.m. when a man walked into Familia Grocery on Grove Street with his dog, got into a fight with the owner and left. Police said the man came back about a half-hour later with a knife and tried to rob the store. The owner and one of his employees fought him off. All three ended up with non-life-threatening stab wounds. cbslocal.com

Carlsbad, CA: Mall security guard arrested in series of bomb hoaxes
A 21-year-old man was arrested Wednesday for allegedly orchestrating bogus bomb emergencies at his home and at two San Diego-area malls where he worked as a security guard. Abraham Nava of Vista is suspected of making five bogus reports since 2012, according to police in Carlsbad, where the most recent in the series of false alarms occurred last month. fox5sandiego.com

Mystery truck driver steals trailer from Southern California almond distributor filled with 42,000 pounds of almonds
The almonds never made it to their intended destination -- Bridgetown Natural Foods in Southeast Portland, where the company makes granola bars, cookies and other snacks. And that has prompted Bridgetown to file a $184,000 lawsuit for the value of the almonds against SunnyGem -- the Californian company that it says released the almonds to the unknown driver -- and Left Coast Logistics, the Lake Oswego company that Bridgetown contracted with to haul the nuts to Portland.

The unidentified driver appears to have carried out the theft by tapping into some inside information. According to the FBI, highly sophisticated thieves -- who often act with some privileged knowledge -- have stolen up to $30 billion dollars worth of cargo each year, including highly valued nuts, fruits and vegetables, meat, soda pop, cookies, electronics and cigarettes. oregonlive.com

Hersey PA: Claire's Outlet the victim of an Armed Robbery
A reward of up to $2,000 may be offered for information leading to the arrest of the man who robbed a Claire's outlet store in Hershey. It happened around 5:30 p.m. Tuesday at the Tanger Outlets along Hershey Park Drive. Police say a man with a dark hooded sweatshirt and sunglasses entered the store, displayed a knife and demanded money. abc27.com

Bend, OR: Walmart Employee Arrested for Arson
A 19-year-old Walmart employee is accused of setting several fires inside the Bend store. Bend Police and Fire investigators say the Monday fires were suspicious in nature, and were located in two areas of the store. Damage was limited to the items ignited and the immediate areas and no one was injured. Investigators say employee Travis Kyle, of La Pine, started the fires with a pocket lighter. Kyle was arrested on arson charges and lodged at the Deschutes County Jail. kbnd.com

Benton Twp, MI: Arson suspected in bedding department fire at Meijer
Fast action by employees of the Benton Harbor Meijer store and a Benton Township Police Officer quickly extinguished what appears to have been a deliberate attempt to destroy part of the store this afternoon. Shortly after 1:30 this afternoon the Benton Township Fire Department was dispatched to the Meijer supermarket on Pipestone Road, but by the time they arrived on the scene, employees and Police Officer Scott Scalf had the fire under control and extinguished. The blaze was discovered when somebody deliberately set fire to a display of bed pillows in the store's home accessories department according to fire department officials. Nobody was hurt, however the store was briefly closed and evacuated for safety concerns. wsjm.com

Longmont, CO: Police say man passed $38,000 in bad checks
Longmont police say they have arrested a man who passed nearly $22,000 in bad checks in a 24-hour period this week. A police report said that Joshua Michael Heard, also known as Joshua McKnight, faces felony charges for fraud by check, identity theft and theft greater than $20,000. Police say that on Monday and Tuesday, Heard passed seven checks totaling $21,943 from an account closed in May. The report said he bought "high dollar items" from Longmont-area businesses and individuals. Heard also is accused of writing checks on another man's account in the amount of $15,864. timescall.com

Arkansas City, NE: Woman arrested for Theft and Unlawful Abuse of Toxic Vapors
A Nebraska woman was arrested Tuesday for shoplifting by the Arkansas City Police after she allegedly was seen abusing toxic vapors. The suspect was witnessed inhaling the vapors about 12:50 p.m. Tuesday by several employees of Walmart. A recently used canister was found discarded in the stationery aisle. Brandy Rhiannon Carlson, 35, of Holbrook, Neb., was arrested on suspicion of theft (fourth offense) and unlawful abuse of toxic vapors. arkcity.net

UK: Tesco Security Guard accused a shopper of Stealing a Shopping Basket, avoided paying for a 5p plastic bag
Miss Smith filmed the awkward standoff in the shop's car park - including the moment one grabbed her basket after accusing her of trying to steal it. The security workers explained to her that the new 5p charge for bags had seen a rise in the number of people using baskets to carry goods to their cars, with some taking them home. Miss Smith said Tuesday had been the first time she'd gone shopping since the 5p levy was introduced on Monday. dailymail.co.uk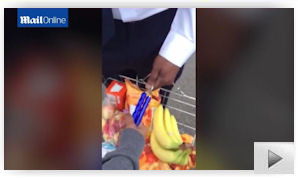 Man accused of stealing from K-Mart in custody after being hit by car


Robberies and Burglaries
● AT&T - Orlando, FL - Burglary
● Bunny's - Smith Co, LA - Shooting/ 2 arrested
● Circle K - Littleton, CO - Armed Robbery
● Consign of the Times - Miami Beach, FL - Robbery/ Assault
● CVS - Tulsa, OK -Armed Robbery
● Dollar General - Colerain Twp, OH - Robbery
● Dollar General - Bellefonte, PA - Burglary
● Family Dollar - Tulsa, OK - Armed Robbery
● Family Dollar - Jersey City, NJ - Burglary
● H&H Shooting Sports - Oklahoma City, OK - Burglary
● Metro PCS - New Orleans, LA - Armed Robbery
● Red Store - Middletown, NJ - Burglary
● Shell - Tulsa, OK - Armed Robbery
● The Hut - Omaha, NE - Armed Robbery
● U of M Campus - Ann Arbor, MI - Armed Robbery
● Zee's Food - Raleigh, NC - Shooting


Featured Job Listings
Sponsored by NuTech National
Feature Your Job Here For 30 Days -
70% Aren't On the Boards
VP of Sales/Client Relations
More details coming soon
Confidential - Retained Search
Nationwide
Gus Downing
VP AP & Global Facilities
lululemon athletica
Vancouver, BC, Canada
lululemon athletica
NEW TODAY Director of Safety & Security
Southern Wine & Spirits
Greenwood, IN
Southern Wine & Spirits
NEW TODAY Director, LP
Save Mart Supermarkets
Modesto, CA
Save Mart Supermarkets
Dir AP
Safeway
Lanham, MD
Safeway
Dir AP
99 Cents Only Stores
Commerce, CA
99 Cents Only Stores
Reg Dir LP
Sears

Hoffman Estates, IL
Sears Holdings Corp
Dir LP
Pier 1 Imports
Fort Worth, TX
Pier 1 Imports
LP Dir
BevMo
Concord, CA
BevMo
Dir LP
Lane Bryant
Columbus, OH
Lane Bryant
Dir LP (Western Canada)
Walmart Canada
Calgary, CA
Walmart Canada
Dir LP
Cracker Barrel
Lebanon, TN
Cracker Barrel
Dir Safety AP Solutions
Walgreens
Deerfield, IL
Walgreens
Dir of AP, Global Ecommerce
Ralph Lauren
Greensboro, NC
Ralph Lauren
Dir AP
Saks Fifth Ave

New York, NY
Saks Fifth Ave


Territory LP Dir.
Burlington Stores
Los Angeles, CA
Burlington Stores
Dir. of Security
Estee Lauder
El Segundo, CA
Estee Lauder
Director of LP
Pacific Sunwear
Anaheim, CA
Pacific Sunwear
Regional LP Mgr
Tillys
Bay Area, CA
Tillys
Loss Prevention Openings
Downing & Downing
Nationwide
Karl Glatt

Limited Time Only - Post Your Multi-Unit LP jobs for FREE - Learn More Here

Daily Job Alerts


Appearing One Day Only
View our Internet Jobs Archives here
LP Supervisor
Burlington Coat Factory
Mc Allen, TX
Burlington Coat Factory
AP Mgr
BJ's Wholesale Club
Easton, MD
BJ's Wholesale Club
Single Store AP Mgr
Home Depot
Bedford Park, IL
Home Depot
Multi Store AP Mgr
Home Depot
Waite Park, MN
Home Depot
LP Specialist
Fred Meyer
Bonney Lake, WA
Kroger
Dept Mgr LP & Safety
Lowe's
Boynton Beach, FL
Lowe's
LP Manager
Kmart
Aurora, CO
Sears Holdings Corp
LP Manager
Sears
Baton Rouge, LA
Sears Holdings Corp
LP Manager Hrly
Kmart
Hollister, CA
Sears Holdings Corp
AP Manager in Training
Walmart
Plattsburg, NY
Wal-Mart
AP Manager in Training
Walmart
Cassville, MO
Wal-Mart
AP Manager in Training
Walmart
Stigler, OK
Wal-Mart


Home of the Industry's Original
On the Move

Lance Ford, CFI was named Zone Asset Protection Manager for Rent-A-Center.
Post Your New Job or Promotion!
See all the Industry Movement


Your Career
Sponsor this section of the Daily
How You Can Make the Impossible Possible Anything is possible; breaking the sound barrier, running the fastest mile, inventing the light bulb, all of these were once though to be impossible, but someone found success and made the impossible a reality. The next time you think you won't be able to accomplish something, keep these 4 things in mind. Thinking positive has powerful outcomes

3 Powerful Stories that Will Inspire You to Seize Your Defining Moment When you find an opportunity of a lifetime, you must seize it with everything you've got, because chances like that rarely come twice. Use these stories from successful business leaders to inspire you to seize the day. Be gutsy

12 Moving Facts about Walt Disney That Will Inspire You to Succeed Walt Disney created Walt Disney World 44 years ago this month, and there's much inspiration to be found from his life story. Not only did he create the happiest place on Earth, he had to go through numerous hardships and obstacles to get there. Here are some little known facts about Disney to show you that dreams do come true. Grew up poor

101 Greatest Quotes About Success and How to Achieve It Sometimes all the inspiration you need to reach for the stars and follow your dreams can be found in words of wisdom of those who have gone before you. Let these quotes from successful people motivate you to persevere. "80% of success is just showing up"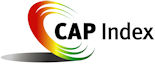 Tip of the Day
Sponsored by Vector Security
Sometimes when you're moving so fast and dealing with the mistakes of the day, the frustration levels peak and one can tend to forget that sometimes you've just got to stop, listen and take a breath and maybe talk to a friend about it all. If it's a good friend, they'll bring you back into focus and make sure you don't react too aggressively and make the mistakes even worst. There aren't many friends like that nor ones that you can absolutely trust. But if you've got a couple, make sure you thank them as well for taking the time.

Just a Thought,
Gus





Upcoming Events
---
Recruiting?
Get your job e-mailed to everyone... everyday
Post on our Featured Jobs Board!
Reach your target audience in 2015 every day!
Request our 2015 Media Kit
update account / change e-mail
unsubscribe FEEDBACK
www.downing-downing.com

Advertise With The D&D Daily




36615 Vine Street, Suite 103
Willoughby, OH 44094
440.942.0671
copyright 2009-2019
all rights reserved globally