The D&D Daily Mobile Edition
October 9,

2014



The LP Industry's #1 News Source - Informing, Educating and Instilling a sense of community


News Brief
Sponsored by WG Security Products, Inc.


John MacLeod, CFI was promoted to Associate Director of Asset Protection for Ralph Lauren Corporation. John was previously Regional Manager of Asset Protection for Polo Ralph Lauren. He has been with the retailer since 2006, when he started as a District Manager of AP and worked his way up. Prior to that, John held loss prevention positions at Pep Boys, Circuit City and Edison Brothers Stores. He is a veteran of the U.S. Air Force, where he served as an Aeromedical Evacuation Technician. Congratulations, John!

Supreme Court Split in Landmark Amazon Security-Check Case - Justices express doubts on whether retailers should pay employees for after-shift security checks Workers who fill customer orders for Internet retailer Amazon might be out of luck in their quest to be paid for time they spend going through security checkpoints each day. Several Supreme Court justices expressed doubts Wednesday during arguments over whether federal law entitles workers to compensation for routine security measures to prevent employee theft. The case is being watched closely by business groups concerned that employers could be liable for billions of dollars in retroactive pay for security check procedures that have become routine in retail and other industries. The dispute involves two former workers at a Nevada warehouse who say their employer, Integrity Staffing Solutions, Inc., made them to wait up to 25 minutes in security lines at the end of every shift. Integrity provides staffers for Amazon warehouses. The United States Court of Appeals for the Ninth Circuit, in San Francisco, allowed the Las Vegas case to proceed, saying the screenings were for Amazon's benefit and were a necessary part of the workers' jobs. That was enough, the appeals court said, to make the screenings "integral and indispensable." Justice Elena Kagan was skeptical, at least in the instance of an Amazon warehouse. "I mean, what makes it Amazon?" she asked. "It's a system of inventory control that betters everybody else in the business. And what's really important to Amazon is that it knows where every toothbrush in the warehouse is." Justice Antonin Scalia disagreed. "Getting yourself inspected as you leave the place of business is not part of the job," he said. "You wouldn't pay anybody just to come in and go through security," added Justice Samuel Alito. Some justices were troubled by how long the screenings were said to take. "Is it irrelevant," Justice Ruth Bader Ginsburg asked, "that we're told here that because there are not enough security checkers and because all the shifts get out at the same time, what could be a five-minute process turns out to be 25 minutes?" Mr. Clement said that the supposed 25-minute waits were untested assertions in the workers' lawsuit. A 1947 Labor Department opinion letter was cited, which makes no distinction between searches for general security and those to prevent theft, finding neither requires pay. Justice Stephen Breyer said if he was in the workers' situation, he'd look to the Labor Department. "They are the ones who are in charge of this," Breyer said. "And they are saying you lose." (Source nytimes.com) (Source cbslocal.com)

AT&T to pay $105M for deceptive 'cramming' practices - placed unauthorized charges on customers' phone bills AT&T will pay $105 million to federal and state authorities to settle charges that the carrier placed unauthorized charges for third-party services on customers' mobile phone bills, the Federal Trade Commission has announced. Over about five years beginning in 2009, the carrier billed customers for hundreds of millions of dollars in subscriptions and premium text-messaging services, many of which were not authorized by consumers in a practice called "cramming," said FTC Chairwoman Edith Ramirez. The nation's second-largest wireless carrier will pay the FTC $80 million to provide refunds to consumers. AT&T will pay $20 million in penalties to states and a $5 million penalty to the Federal Communications Commission. In the alleged cramming scheme, AT&T is accused of placing unauthorized charges on millions of consumers' phone bills. The charges, which were typically $9.99 per month, were for third-party services, like ringtones, horoscopes, celebrity gossip or other "fun fact" alerts, FTC chairwoman Edith Ramirez said in a Wednesday press conference. She added that charges, listed as "AT&T monthly subscriptions" on consumer bills, often led customers to believe that the charges originated from the service provider, and not third-parties. (Source usatoday.com)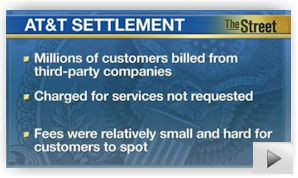 China angered after FBI head says Chinese hacking costs billions China accused the United States on Thursday of faking facts, after the head of the FBI said that Chinese hacking likely cost the U.S. economy billions of dollars every year. Charges over hacking and internet spying have increased tension between the two countries. In May, the United States charged five Chinese military officers with hacking into U.S. companies, prompting China to suspend a Sino-U.S. working group on cyber issues. China has denied wrongdoing. Speaking on CBS' 60 Minutes program on Sunday, FBI Director James Comey said Chinese hackers were targeting big U.S. companies, and that some of them probably did not even know they had been hacked. (Source reuters.com)

Dutch Hackers Hijack Retailers' Showroom PCs for Cryptocurrency Mining Dutch hackers have started hijacking laptops showcased in retail stores and using them for cryptocurrency mining, according to a report. The stores involved have admitted that an undisclosed number of display samples were affected by malware and said they would take steps to eliminate the practice.Dutch tech publication Computerworld reported the problem on 7th October after a computer science student revealed that laptops in the Media Markt chain of shops have been exposed to mining malware for some months. Computerworld found that a total of 105 laptops were part of a botnet and that an estimated $633 had been generated in mining revenue over that time. (Source coindesk.com)

TycoIS execs outline small-business plan
TycoIS plans to start its incursion into small business by securing a foothold in five key markets, and its go-to-market strategy can be summed up in two words: Go local. Although TycoIS is the largest national commercial security company, the way to win small business, according to Tyco IS President Mark VanDover, "is through small operations in regional markets. It's all about the people and it's all about relationships." That's why Tyco small business employees are involved in local Chambers of Commerce and other community organizations, VanDover said. "Being local is a big key to success." When Tyco and ADT split in 2011, the agreement stipulated that Tyco could not serve businesses of less than 7,500 square feet and that ADT could not serve businesses greater than 7,500 square feet in size. That non-compete expired on Sept. 29. Tyco's five target markets are: Dallas, Chicago, two locations in Southern California and South Florida. (Source securitysystemsnews.com)

Oncam Grandeye Wins Most Innovative In-Store Surveillance Award at European Retail Fraud Awards 2014 Oncam Grandeye, the global innovator in technology, security solutions and 360-degree surveillance cameras, has won for "Most Innovative In-Store Surveillance," at Europe's Retail Fraud Awards 2014, which was held in Leicester, U.K. last evening. The award recognizes innovative approaches to an existing, tried-and-tested solution genre or a brand new approach to in-store surveillance solutions. In this category, Oncam Grandeye was nominated for its 360-degree technology and for its OnVu360 mobile retail surveillance app. (Source businesswire.com)

Container Store CEO: Shocked by stock plunge
The seller of storage bins, closet systems and other products for neat freaks plummeted 25 percent, to $16.44, on Tuesday after the company lowered its sales forecast for the second time this year. The Container Store has lost more than half its value since the company went public less than a year ago. The shares, which were priced at $18 in the IPO, soared to $36.20 in their trading debut. (Source nbcnews.com)

Sears Vendor Said to Halt Shipments as Insurers Back Away Three of the biggest insurance firms for Sears Holdings Corp.'s suppliers are seeking to reduce coverage, prompting at least one medium-sized vendor to halt shipments to the department-store chain, people with knowledge of the matter said. Euler Hermes Group, one of the top providers of credit insurance to vendors, has been sending out cancellation notices, according to the people, who asked not to be identified because the information isn't public. Coface SA has indicated that it intends to do the same, two of the people said. Atradius Credit Insurance, another of the insurers, said it's scaling back coverage, though the firm hasn't yet pulled policies. The situation has spurred one supplier to withhold products from Sears after a recommendation from its credit department, according to an e-mail obtained by Bloomberg News. The vendor, a closely held company, asked not to be named. (Source bloomberg.com)

JC Penney Says Sept. Sales Softer Than Expected Shares of J.C. Penney Co. fell nearly 11 percent after the department store operator warned that its sales last month were weaker than expected and it cut its outlook for a key sales measure for the current quarter. The warning overshadowed the company's unveiling of a strategy at its analysts' meeting Wednesday that the retailer said would boost sales by $2.55 billion over next three years. It would do so by improving the productivity of its stores' home department, expanding e-commerce and sprucing up key areas like jewelry, shoes and handbags. Penney sees the opportunity for an additional $1 billion in sales from continued market-share growth. That would bring the chain's annual revenue to $14.5 billion by fiscal 2017. That's still well below the $17.3 billion it generated before sales went into a freefall under its former CEO, Ron Johnson. (Source abcnews.com)

Target and Wal-Mart go from 'matching' Amazon prices to undercutting them It cited a study by Wells Fargo and market researcher 360 pi that tracked 100,000 products over the past year and found that Minneapolis-based Target (NYSE: TGT) beat Amazon's prices by 5 percent on average; in August, Wal-Mart undercut Amazon by 10 percent. Target's been moving in this direction since early 2013, when it pledged to match the prices of online rivals year-round. (Source bizjournals.com)

University of Texas launches identity-theft resource center The University of Texas issued the following news release: The Center for Identity at The University of Texas at Austin (UTCID) has launched IDWise, a state-funded online resource and one-stop-shop for consumer-friendly tips, articles, games and videos on how to manage and secure personal information for individuals, businesses and families. Completely free, IDWise is a resource designed to educate those most at risk for identity theft: children and parents, older adults, small businesses, veterans and active-duty service members. Fueled by innovative research, support from the Texas Legislature and contributions from UTCID's partners, IDWise takes a novel approach to identity theft prevention, uniting practical advice with entertaining and relevant content tailored to address the top concerns of these at-risk audiences. (Source dailytexanonline.com)

Study: Average cost of U.S. cybercrime rises to $12.7 million in 2014

Hackers who hit JP Morgan Chase may have targeted 12 other financial firms

Russian Hacker Group Steals Credentials for 800,000 Bank Accounts

Amazon faces tax probe in Europe


Quarterly Same-Store Sales Results

Ruby Tuesday same restaurant sales up 6.0%
The Buckle same store sales up 2.2%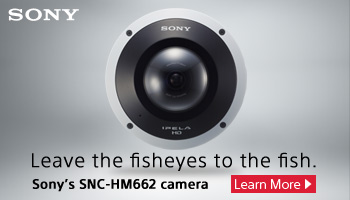 All the news - One place - One Source - One Time
The D&D Daily respects your time
& doesn't filter retail's reality
Report Your News!
(content subject to approval)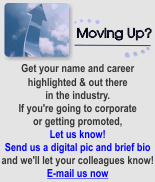 Loss Prevention News Network

"Live in Ft. Lauderdale at the NRF Show 2014"
"Managing the Change Process"
Stan Welch, VP of LP, JCPenney

Episode Sponsored By:


Stan Welch, LPC, VP of Loss Prevention for JCPenney, shares with us the top lessons he's learned throughout his long career as a leader in the LP industry. Over the last 19 years, Stan has been promoted six times with three different retailers, demonstrating his understanding in leading the "change process" that takes place whenever one changes jobs, gets promoted or deals with the fluctuations of the retail market. Learn how JCPenney has developed future leaders in its own LP team and the skills sought when selecting top talent.
Closing Remarks
Wrapping up the D&D Daily and LPNN's live broadcast from the NRF's LP Conference, MCs Joe LaRocca and Amber Virgillo reunite for an epic send-off from Ft. Lauderdale, Florida. Also hear final thoughts from Gus Downing, Publisher and Editor of the Daily, on this historical event - full of relevant, timely interviews, with information to help prepare you to lead tomorrow. Thank you to everyone who participated and helped make this great event possible, especially our sponsors!



Joan Manson

Sponsored By:



Bass Security



Sponsored By:



Keith White & Michael Nelson

Sponsored By:


Dan Faketty and Professor Bob Hanson

Sponsored By:


The NRF's LP Legislative Committee, a National Update





Jeff Fulmer & Jon Gold


Sponsored By:


Preparing - Training - Responding to the Active Shooter



Rich Mellor


Sponsored By:


Cyber Security's Increasing Impact on Retail & the Role of Loss Prevention

Tom Litchford
Sponsored By:


Click here for upcoming episodes

Solution Providers, have a video or commercial you want to publish? Contact us.


e-commerce

Sponsored by The Zellman Group
Gap appoints digital exec as new CEO
Art Peck, currently president of the company's growth, innovation and digital division, will succeed Glenn Murphy as the company's next executive chief, effective Feb. 1, 2015. (
Source retailingtoday.com
)
Popular online-only retailers continue expansion into physical storefronts
With average in-store purchases exceeding online sales by two and three times, popular online-only retailers, including Birchbox, Piperlime, Bonobos and Blank Label are continuing their expansion into physical storefronts, further accelerating the trend of online retail concepts expanding their omnichannel sales strategy to include physical locations. While the allure and attraction of opening physical store locations is appealing, there are fundamental differences between operating an online-only storefront and a physical store environment. The success of moving into an omnichannel offering hinges on how a brand prepares for and manages a collection of critical factors during the process. The days of retailers executing more than 50 new store rollout programs are largely behind us. In today's retail environment, even national brands are viewing their stores more as showrooms to support and drive online sales; and this is even more significant for digital retail concepts. Given this, total store count for an entire new store rollout program may only be one per targeted major metropolitan area, and include only five to 10 stores total in strategic cities throughout the country. (
Source retailingtoday.com
)
How Williams-Sonoma Finds Success in the Digital Age
Online grocery sales to total $27 billion in 2014 - $100 billion 10 years from now
1 in 5 Halloween shoppers will make their purchases online
Amazon, eBay same-store sales soar in September
"Fraud is not a person - it is a dynamic grouping of statistics that deviate from the norm."
Stuart B. Levine, CFI, CFCI
CEO, The Zellman Group & Zellman Fraudnet


ORC News
Sponsored by Security Resources
Four arrested in Moulton, AL Walmart, connected to multiple electronic burglaries Four people have been arrested and charged with first degree theft of property in connection with a burglary at the Moulton Walmart. Moulton Police Chief Lyndon McWhorter said three adults and a juvenile were apprehended and charged after a string of burglaries at Walmarts in the state. The four are alleged to have walked into the Moulton Walmart at approximately 11 p.m. on Thursday, Sept. 18 and taken bolt cutters and crowbars from the tool department inside the store. They then are alleged to have used those tools to cut open cases holding laptop computers and Playstation gaming systems, filling three garbage cans full of the electronics. They then left through the garden center, using the bolt cutters to cut through the fencing to escape. Moulton Police Chief Lyndon McWhorter said more than $13,000 worth of merchandise was stolen and none of it has been recovered yet. (Source moultonadvertiser.com)

Vancouver Police Make $200,000 Shoplifting Bust Vancouver police have made a significant shoplifting bust and recovered more than $200,000 in stolen goods. The Anti-Fencing Unit executed a search warrant on October 2nd around 8:00 p.m. at a home near East 41st Avenue. The investigation into an organized retail crime group that was selling high end stolen goods out of the address on Fremlin Street resulted in the search. Police believed that organizers contracted out retail thieves who stole goods from high end clothing stores. The items were brought back to the home, organized, and then sold online through various sites. As many as 20 people per hour were seen coming and going from the home, many arriving in luxury vehicles according to witnesses. Police will be requesting charges against three people and three vehicles believed to be used to transport the stolen goods were seized. (Source globalnews.ca)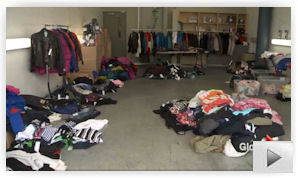 $10,000 in stolen Best Buy electronics seized by U.S Immigration at U.S/Canada border in Michigan A New Jersey man and woman are facing charges for allegedly stealing $10,000 worth of merchandise from the Fort Gratiot Best Buy. U.S. Immigration and Customs Enforcement's Homeland Security Investigations and deputies from the St. Clair County Sheriff Department arrested Faru Fernandez-Igua, 48, and Monica Evangelista-Laos, 30, late last week after they attempted to enter Canada at the Blue Water Bridge. During a vehicle inspection by U.S. Customs and Border Protection, officers found dozens of unopened consumer electronics including: 39 iPods, two iPod nanos, external hard drives and other devices. The pair could not produce any proof of purchase for the items, according to a statement from officials. Officers also found a metal pick tool in the vehicle. Upon review of store surveillance footage, Evangelista-Laos can be seen talking to a sales representative while Fernandez-Igua picked an inventory case lock and subsequently loaded items into a black bag, officials said. The pair later left the store with a concealed device capable of short circuiting fraud-prevention scanners located at the building's exit. (Source thetimesherald.com)

Juneau, Alaska man arrested, charged with stealing $41k of jewelry from Costco Officers from the Juneau Police Department believe Joseph John Finn, 31, took $41,000 worth of jewelry from the store on September 17. Finn is charged with second-degree burglary and first-degree theft, both felonies. Finn also faces a charge of second-degree misconduct involving controlled substances, a felony, for drugs he allegedly possessed when arrested. 29-year-old Daricka Clark, also of Juneau, was arrested with Finn and charged with second-degree misconduct involving a controlled substance. Officers recovered jewelry worth about $32,000, but several pieces including high-end watches are still missing. (Source ktuu.com)

Woman pleads to Beauty Supply thefts; 72 burglaries in 5 states A woman who was part of a two-person theft ring that police say included 72 burglaries in five states pleaded guilty to four felony charges Wednesday in Stafford County, VA. Latoya Genevise Carter pleaded guilty to two counts of burglary and two counts of grand larceny in Stafford Circuit Court. Several other charges were dropped. According to the evidence presented by prosecutor Andrea Stewart, Carter and Ronnie Latrell Riddick, who have a child in common and lived together in the Tidewater area, committed thefts at businesses from Florida to Prince William County. Detective Ed McCullough's investigation showed that most of the thefts involved either beauty supply stores or liquor stores. In Stafford, the pair hit Sally's Beauty on Oct. 4 of last year, and 4 U Beauty Supply on Hope Road and Mega Beauty Supply at 367 Warrenton Road, both on Jan. 5. (Source fredericksburg.com)

Rite Aid employee steals $13,000 from Trenton, NJ store A Rite Aid employee was charged Tuesday with stealing more than $13,000 from a Trenton location, police said Wednesday. Joseph Jones, 24, transferred $13,120.70 from the Rite Aid on the 700 block of Greenwood Avenue to prepaid credit cards between Sept. 28 and Oct. 5, Lt. Mark Kieffer said. Jones was arrested without incident at the store on Tuesday and charged with third-degree theft, Keiffer said. (Source nj.com)

Three Willingboro residents plead guilty in Va. cigarette smuggling case Three New Jersey residents, who were arrested in Stafford County last year for their roles in a cigarette-smuggling scheme, have pleaded guilty to multiple charges. Xochilt Williams, 38; Mark Briscoe, 44; and Xavier Mussenden, 19, entered pleas in Stafford Circuit Court on Wednesday. Williams and Briscoe were each convicted of racketeering, two counts of credit card forgery and 10 counts of credit card theft. police found more than 100 manufactured cards in Mussenden's vehicle that had victims' credit card information embedded in the magnetic strip. (Source fredericksburg.com)

Woman steals almost $700 in items in stroller from Von Maur in Des Moines, IA

Do you have an ORC case to share?
Share your ORC news and help the industry grow


Retail Crime News

Sponsored by NuTech National
Rugged Warehouse Robber in stolen U-Haul threatens to shoot LP agent Greenville police are asking for information after they say a robbery suspect threatened to get a gun and shoot loss prevention officers and then got away in a stolen U-Haul. Police said the man concealed a pair of shoes at the Rugged Warehouse on Laurens Road Tuesday afternoon. Police said the man was with a woman carrying a baby and both got into the U-Haul and left. (Source wyff4.com)

Miami Beach Macy's Burglary Suspects Caught In The Act Two of the suspects, 30-year-old Travis Holmes and 25-year-old Caudrey Mack were seen by Loss Prevention officer Jason Wolf in the store early Thursday morning while reviewing security cameras. According to police, Holmes previously worked at the store and used codes to get into the building. When Holmes and Mack allegedly broke into the store Thursday morning, they saw employees inside the store and fled. A loss prevention officer spotted the two and attempted to stop them as they left the store. A police report said one of the men is seen throwing the loss prevention officer to the ground. The guard managed to see the two running from the store and also saw a white Nissan Maxima with a temporary tag rushing away from the area near 17thStreet and Jefferson Street. Police were dispatched and tracked down the suspects running. One of the men was found in a resident's yard. According to officers, the men confessed to the crime and also confessed to recent break-ins at Macy's. (Source cbslocal.com)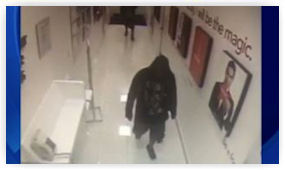 Police Investigate Smash-and-Grab at West Hartford, CT Jewelry Store Police are investigating a smash-and-grab robbery at a jewelry story in West Hartford Center on Wednesday afternoon. The Lux Bond & Green shop at 46 LaSalle Road was robbed just after noon, police said. A witness said at least three men smashed glass cases and stole watches, then sped off. According to police, the robbers struck at least three other vehicles on the street. No one was hurt in the robbery. No one was hurt in the robbery. (Source nbcconnecticut.com)

Decoy phone with GPS leads police straight to alleged AT&T burglars in South FL Two men almost got away with nearly $35,000 worth of phones and tablets from a Greenacres AT&T store, but they took one too many, according to an arrest report. Osniel Labrada-Guillen, 29, and Gennier Perez-Gonzalez, 32, left with dozens of phones and tablets from the store early Tuesday morning. But the duo didn't realize that one of the boxes contained a decoy phone GPS tracker that led police right to them. Greenacres police followed the signal to Interstate 95 southbound and pulling the car over. In the car, police found 88 tablets and phones and various burglary tools that were used to cut open a safe. The men caused about $8,000 in damage to the building and $4,000 in damage to the inside of the store. (Source palmbeachpost.com)

Cleaning crew steals $11,000 in jerseys from Safeco Field A cleaning crew stole more than $11,000 worth of Mariners jerseys from inside the stadium and police are still looking for the thieves and the jerseys. The theft happened two days after the Mariners last home game of the season. KIRO 7 dug into the police report and the company that employed the crew to find out if more could have been done to prevent this crime. Surveillance cameras captured the cleaning crew breaking into the kiosk, but police are still working to identify the thieves because they were employed by a temp-type agency called Labor Works. (Source kirotv.com)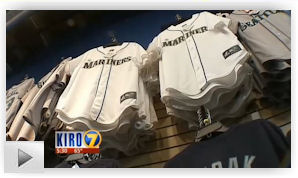 Amanda Bynes Questioned By Barneys Security In New York For Alleged Shoplifting The New York store's security team apprehended Bynes and questioned her for wearing a hat she hadn't paid for, but no arrests or charges were made. Sources told TMZ that Amanda walked out of the New York store with the security-tagged hat in a moment of forgetfulness, which she put down to somebody in the shop harassing her and trying to take her picture. She claimed she was wearing the hat in order to try to disguise herself and therefore get away from that attention. We must stress that incident passed off an arrest, and neither have any charges been brought against Bynes. (Source contactmusic.com)

Frederick Co, MD Sheriff's office looks for culprit in skimming device case The Frederick County Bureau of Investigation is asking for the community's help finding a man who is wanted for questioning about skimming devices found at banks across Maryland, including one in Frederick, according to a news release. Video surveillance tapes show a man attaching several skimming devices to ATMs outside Sandy Spring Bank branches in the area. (Source fredericknewspost.com)

Missouri flea market linked to crimes to close
A St. Louis-area flea market whose owner was convicted of trafficking counterfeit goods is closing down. The Frison Flea Market in Pagedale has announced a going-out-of-business sale. Owner Jack Frison's lawyer says the business will close on Nov. 2. The flea market has been linked to the sale of millions of dollars worth of counterfeit purses, CDs and DVDs. A federal judge found Frison guilty last month of conspiracy to traffic in counterfeit goods, aiding and abetting copyright infringement and trafficking counterfeit goods. (Source newspressnow.com)

Police searching for 3 suspects wanted for skimming ATMs on Staten Island

Robberies and Burglaries
● Conoco - Springfield, MO - Armed Robbery
● Family Dollar - Columbus, OH - Theft
● Family Dollar - Watertown, NY - Theft - suspect arrested
● Fastest Check Cashing - W. Palm Beach, FL - Armed Robbery - suspect arrested
● Ice House Food - Titusville, FL - Burglary
● Price Chopper - Bristol, CT - Theft/ Robbery - suspect arrested
● Quik Stop - Petaluma, CA - Armed Robbery - suspect arrested
● Sheetz - Hagerstown, MD - Robbery - 2 charged
● Smashburger - Paramus, NJ - Armed Robbery - suspect sentenced to 19 years
● Time Wise - San Antonio, TX - Armed Robbery
● Titus Gas - Elmore Co, AL - Armed Robbery
● Walgreens - St Petersburg, FL - Armed Robbery
● 76 Gas Mart - McKinleyville, CA - Armed Robbery

Vendor Spotlight




A Rekeyable Lock Program for the Retail Industry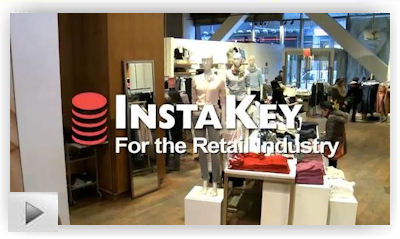 InstaKey Security Systems is the number one KeyControl Program among Retailers! With over 29 years' experience in the industry, InstaKey has been providing Retailers with an effective and affordable key management system that has improved accountability and the overall security of their stores.

The InstaKey KeyControl Program eliminates the need for costly locksmith callouts and inopportune core swaps when it's necessary to rekey. With high employee turnover rates, Retailers face this inevitable challenge quite frequently. Stop spending money that's affecting your bottom line - instead, change your locks with the simple turn of a key! Locks can be reset up to 9 times before the cylinder needs to be replaced, and the do-it-yourself replacement takes just seconds! Keys are restricted, so duplicates cannot be made which means that when a key is returned, there's no need to rekey! Keys are also serialized with a unique identifier that you can track to the location and key holder it's assigned to, using patented SecurityRecords.com software available via the internet 24/7. Through use of this exclusive software, you can view the rekey history for any particular location so you know how many have taken place, as well as a visual dashboard display of your KeyControl Program by way of charts and graphs in "real-time" - right on your homepage!

Hear what InstaKey customers have to say, by viewing our brief YouTube video here.


Featured Job Listings
Sponsored by Cam Connections
Feature Your Job Here For 30 Days -
70% Aren't On the Boards
Group VP of LP
Retained Search
New York, NY
Gus Downing
Director of LP
The Children's Place
Secaucus, NJ
The Children's Place
Director of LP
Performance Food Group
Richmond, VA/Denver, CO
Performance Food Group
ORC Investigations Mgr
The Home Depot
Atlanta, GA
The Home Depot
Regional Director, AP
Rite Aid
NY Metro, NY
Rite Aid
Corporate Investigator
Confidential
San Francisco Bay, CA
Confidential
DC LP Manager
Brookstone
Mexico, MO
Brookstone
National Account Manager
Vector Security, Inc
TBD
Vector Security, Inc
LP Agent
JONS Markets
Los Angeles, CA
JONS Markets
Bilingual AP Specialist
Bi-Lo Holdings
Miami, FL
Bi-Lo Holdings
AP Associate
Ralph Lauren
Orlando, FL
Ralph Lauren
LP Investigator
Lamps Plus
Chatsworth, CA
Lamps Plus
LP Investigator
Tom Thumb
Dallas, TX
Safeway
National Account Mgr
Confidential
Northeast
Downing & Downing

Limited Time Only - Post Your Multi-Unit LP jobs for FREE - Learn More Here

Daily Job Alerts


Sponsored by Cam Connections
Appearing One Day Only
View our Internet Jobs Archives here
AP Manager in Training
Walmart
Corsicana, TX
Wal-Mart
AP Manager in Training
Walmart
Jasper, IN
Wal-Mart
AP Manager in Training
Walmart
Woodsville, NH
Wal-Mart
AP Manager in Training
Walmart
Franklin, IN
Wal-Mart
AP Manager in Training
Walmart
Lehigh Acres, FL
Wal-Mart
AP Manager in Training
Walmart
Fayetteville, WV
Wal-Mart
AP Manager in Training
Walmart
Linton, IN
Wal-Mart
AP Manager in Training
Walmart
Mount Dora, FL
Wal-Mart
AP Manager in Training
Walmart
St. Augustine, FL
Wal-Mart
ETL Asset Protection
Target
Palm Desert, CA
Target
AP Team Leader
Target
Scottsdale, AZ
Target
Reg. Invest. Training Mgr.
Sears
Hoffman Estates, IL
Sears Holdings Corp
Reg. Invest. Training Mgr.
Sears
Hoffman Estates, IL
Sears Holdings Corp
LP Manager
Sears
Salt Lake City, UT
Sears Holdings Corp
LP Manager
Sears
Plano, TX
Sears Holdings Corp
LP Manager
Sears
Albany, GA
Sears Holdings Corp
LP Manager
Sears
Douglasville, GA
Sears Holdings Corp
LP Manager Hrly
Sears
Hanford, CA
Sears Holdings Corp
LP Manager
Kmart
West Hartford, CT
Sears Holdings Corp
AP Manager of Investigations
Saks Fifth Avenue
New York, NY
Saks Fifth Avenue
AP Manager
Saks Fifth Avenue
Cincinnati, OH
Saks Fifth Avenue
AP Manager
Saks Fifth Avenue
Phoenix, AZ
Saks Fifth Avenue
LP Supervisor
JCPenny
Brandon, FL
JCPenny
LP Supervisor
JCPenny
Olympia, WA
JCPenny
Sr. Assc. Global Security Ops
Abercrombie
New Albany, OH
Abercrombie
LP Agent
Supervalu
Minnesota
Supervalu
Asst. LP Manager
Nordstrom
San Juan, Puerto Rico
Nordstrom
AP District Manager
Rite Aid
New Orleans, LA
Rite Aid
AP District Manager
Rite Aid
New Paltz, NY
Rite Aid
AP District Manager
Rite Aid
Towanda, NY
Rite Aid


Home of the Industry's Original
On the Move

John MacLeod, CFI was promoted to Associate Director of Asset Protection for Ralph Lauren Corporation.
Post Your New Job or Promotion!
See all the Industry Movement

Your Career
Sponsor this section of the Daily
How You Can Build Your Confidence, and Keep It Many of us have limiting beliefs about ourselves in at least one area of our life. Where we excel greatly at one skill or quality, we lack confidence in others for a number of reasons. Use these tips to get your confidence back and make sure it sticks with you. (Stop comparing)

The Awesome Power of Empathy
Listening to your employees doesn't take up much time but it means so much to them. The best leaders are the ones who take the time to do this and even see their employees' perspectives, making an effort to understand where they're coming from. (When you care, they care)

Your To-Do for Today: Spotlight a Superstar Employee When was the last time you recognized one of your top team members, or someone who goes above and beyond their call of duty? The effort you make in recognizing when your employees are doing an A+ job could keep them from walking out the door! (Buy them lunch)

11 Surprisingly Effective Ways to Lead by Example You're not only a manager, you are also a role model. As such, it's your responsibility to make sure that the moves you're making are gaining the trust and confidence of your employees. Here are some ways to not only talk the talk, but also walk the walk. (Sensitivity)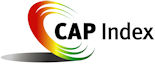 Tip of the Day
Sponsored by Vector Security
What one writes, reads, clicks on, fills out, develops, downloads, views, and listens to on the internet becomes part of a permanent record, leaves a trail, and opens up the gates for everyone. In today's world, far away is now sitting next to you and if they're sitting next to you, what are they seeing? Caution rules the day.

Just a Thought,
Gus Downing






Upcoming Events

LPRC Impact Conference
October 13-15, 2014
Gainesville, FL

CLEAR Fifth Annual Training Conference
October 13-16, 2014
San Diego Marriott-Mission Valley, CA

Northeast Regional Conference on LP
October 28, 2014
Monroe Twp, NJ
---
Recruiting?
Get your job e-mailed to everyone... everyday
Post on our Featured Jobs Board!
Reach your target audience in 2014 every day!
Request our 2014 Media Kit
update account / change e-mail
unsubscribe FEEDBACK
www.downing-downing.com

Advertise With The D&D Daily




36615 Vine Street, Suite 103
Willoughby, OH 44094
440.942.0671
copyright 2009-2019
all rights reserved globally