The D&D Daily Mobile Edition
October 9,

2015



The LP Industry's #1 News Source - Informing, Educating and Instilling a sense of community



News Brief
Sponsored by WG Security Products, Inc.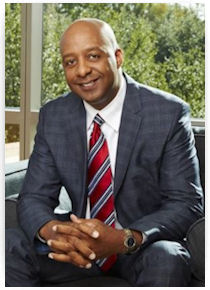 Marvin Ellison Details J.C. Penney's Strengths - and Weaknesses
J.C. Penney has many strengths, but effective data analysis is not among them, admitted Marvin Ellison, president and chief executive officer, speaking Thursday at the annual Retailing Summit organized by Texas A&M University's Center for Retailing Studies.

"We spent a ton of time in the last few years focused on the art of the business," Ellison told the audience in the Westin Galleria Dallas. "The problem is that we're not good in the science, and we have to get a lot better."

Then, he projected a slide listing Penney's weaknesses, including assortment planning, supply-chain efficiency, pricing analytics, customer data and analytics, data processing and e-commerce.

It is no accident that some of the most recent additions to our team have been a chief marketing officer who has 30 years of experience and deeply understands customer analytics," Ellison said, also citing recent executive hires of an omnichannel ombudsman, a supply chain guru and a head of customer data and analytics.

His overarching strategy is to achieve success through simplicity.

"Clarity of purpose and simplicity tend to drive higher productivity and easier execution," Ellison emphasized.

He began his talk by explaining that he grew up in a big, poor family that had to "scrape and scrap for everything." He began his retail career in 1987 earning $4.35 an hour as a security officer for Target, attaining a bachelor's degree while working. When he left the company 15 years later, Ellison was corporate director of assets protection.

Addressing the students in attendance, Ellison said, "There's nothing special about me. Whatever your dreams are, you can do it." wwd.com

FBI Says Chip-Based Credit Cards Safer But Need PIN to Protect Against Fraud - FBI has released an official advisory warning consumers
The National Retail Federation today said it agreed with a warning from the FBI that new chip-based credit cards are safer than traditional cards but still vulnerable to fraud and need to be used with a PIN instead of a signature to minimize risk.

"What the FBI is saying is what the rest of the world already sees as common sense," NRF Senior Vice President and General Counsel Mallory Duncan said. "It's the right thing to do, and we hope the banks are listening."

"Retailers are determined to protect their customers," Duncan said. "That's why we are pushing the banks to use all of the security the new cards are capable of providing, not just half. They shouldn't lock the front door but leave the back door wide open."

In a warning issued on Thursday to consumers, merchants and law enforcement, the FBI praised Europay MasterCard Visa chip cards as being more secure than traditional magnetic stripe cards, but said they are "still vulnerable to fraud." Despite card industry claims that the chips are difficult to counterfeit, the FBI said the cards "can be counterfeited using stolen card data obtained from the black market." The bureau also said the chip "will not likely" stop stolen or counterfeit cards from being used online or in telephone purchases.

"When using the EMV card at a point-of-sale terminal, consumers should use the PIN instead of a signature," the FBI said. "This fully utilizes the security features built within the EMV card." nrf.com

Rejected Amazon Applicant Seeks Class Cert. In FCRA Suit - Background screening suit
A man claiming he was shot down for a warehouse job with Amazon because of a false cocaine conviction on his background check moved for class certification in California federal court Thursday against the online retailer as well as the company that provided the bogus information.

Gregory Williams, fresh off of a win Wednesday over a summary judgment motion filed by Amazon.com LLC, staffing agency SMX LLC and its affiliate Staff Management Solutions LLC, wasted no time in asking the court Thursday to certify two nationwide classes in order to avoid being "picked off" by a settlement offer.

"Defendants, through their unsuccessful motion for summary judgment, have made clear that they will seek to decapitate the class by picking off Mr. Williams as a class representative through an offer of individual settlement," Williams said. "Plaintiff therefore submits this motion to remove all doubt that he seeks to represent classes of consumers subjected to defendants' common procedures." law360.com

New academic security program takes proactive approach
University of Phoenix offering bachelor's degree in security, criminal justice and tech. The new Center of Research Excellence (CORE) at the University of Phoenix, offering a bachelor's degree and focusing on the security, criminal justice and technology fields. CORE will produce scholarly materials, focus on current tends and work in partnership with industry associations, such as ASIS, to identify security solutions.

CORE hopes to lead an academic effort that will enable the anticipation and identify threats and proactively prevent them, Logan said. He wants to join forces with other like-minded institutions; the program will seek partnerships. securitysystemsnews.com

Can JC Penney and Sears Survive a Slow Holiday?
Slow holiday retail sales won't put J.C. Penney Co. Inc. (JCP) and the Sears and Kmart divisions of Sears Holdings Corp. (SHLD) out of business, but it could cripple them well beyond where they stand already. Such a crippling may push them past a chance for long-term viability.

Another barrier to improvement from J.C. Penney and Sears is that Wal-Mart is desperate to get its U.S. operations back on track. That means aggressive price cuts and millions of dollars spent on promotions. It means aggressive free shipping. yahoo.com

Uniglo to slow U.S. expansion
The company, a division of Fast Retailing, is moving into the slow lane with regards to its U.S. expansion. Uniqlo now plans to open only five U.S. locations in its current fiscal year, which began on September 1, 2015, after opening 17 in its most recently completed year. Uniqlo, which has more than 1,600 stores worldwide, operates 43 stores across the United States. Editors note: They came on really strong claiming to be the next Gap. chainstoreage.com

Holiday shoppers start earlier as waiting for Black Friday deals loses appeal

Uber Sued Over Alleged Rapes by Drivers
Two women who claim they were sexually assaulted by Uber drivers have filed a lawsuit claiming Uber Technologies Inc. allowed the crimes by putting "profits over safety."

In an emailed statement, an Uber representative wrote both drivers named in the complaint have been permanently removed from the Uber platform. "Our thoughts remain with the victims of these two terrible incidents," the representative wrote. "We proactively worked with law enforcement in Massachusetts and South Carolina at the time to share information and aid their investigations."

Uber fails to adequately screen its drivers, according to the complaint. The company doesn't require a fingerprint background check for criminal history, but instead runs a check more similar to a credit report, using drivers' social security numbers to check records going back seven years. If a driver commits a crime after the initial background check, Uber will not be notified, according to the complaint. And the lawyers claim Uber fails to exercise supervision over drivers while they are working. therecorder.com

Global Corporate Security Manager posted by Amazon in Seattle
The Global Corporate Security Manager will drive the development and standardization of security policies and programs for safeguarding Amazon's global business operations. This position is a member of the senior security team responsible for supporting security operations, safety and business continuity programming. This position will directly support security operations and emergency response, as well as participate in improving the consistency and effectiveness of security and safety across the global footprint. This position is based in Seattle, WA and reports to the Sr Manager Corporate Security. amazon.jobs

New ORC association in Stow, OH
A new program kicking off in October will bring store representatives and Stow's police department together regularly to compare notes about shoplifting rings, individual suspects and theft trends. The "Retail Collaborative" will meet every six to eight weeks, she said. Target, Walmart, Kohl's, Giant Eagle, Acme, Hobby Lobby and Ulta have already signed up to participate. Zibritosky said the group is patterned off similar efforts in other communities with malls and busy retail hubs, "so we thought why not try and do that here." ohio.com

Stop & Shop Set To Begin Conversion Of 25 Former A&P Stores In Greater New York

A&P still needs to sell 72 stores after auction

Gap September same store sales - Gap flat, Banana Republic down 10%, Old Navy up 4%, sales down 1%

Quarterly Same Store Sales Results
Ruby Tuesday Q1 comp's up 0.6% with revenue down 0.6%


LPRC IMPACT
CONFERENCE 2015
The LPRC would like to thank the over 200 LP executives that participated in this year's IMPACT Conference. IMPACT this year was the best to date! We could not have asked for a better turn out from all of our attendees as well as our sponsors. Thank you to everyone for helping make this year's IMPACT a massive success!

At Monday night's reception, everyone in attendance was able to tour our newly renovated research lab. Innovation Lab 2.0 features several innovative and advanced products and data analytics representative of several of our solution-providers as well as several manufacturers that have donated products for our lab.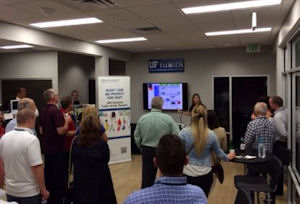 IMPACT Conference at the Reitz Union kicked off with our special Keynote speaker, Dr. Lucia Summers. Dr. Summers helped set the stage for IMPACT by discussing research about the deterrence of retail crime and postulated that interactive deterrence is stronger than static deterrence.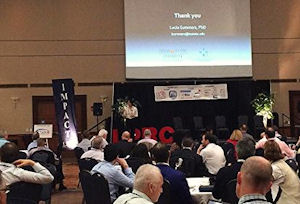 LPRC 2015 Research and Results
Dr. Read Hayes and Mike Giblin of the LPRC highlighted this past year's research specifically focusing on Employees Deviance, CCTV, and Product Protection. Read and Mike highlighted research and results of the LPRC in a way that provides actionable insight for our retail and solution provider-members. Thank you gentlemen!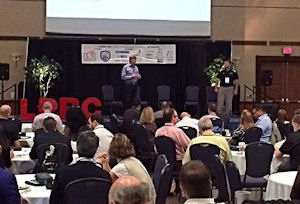 IMPACT'S Retail Panel
IMPACT'S Retail Discussion panel, consisting of Paul Jaeckle-Walmart, Ahmad Lightfoot-TJX, Millie Kresevich-Luxottica, Lance Hutt-FFR Merchandising, and Tom Meehan-Bloomingdale's, featured a great discussion regarding the impact that evidence-based Loss Prevention has on any given retail program. Thank you everyone that a part of the discussion!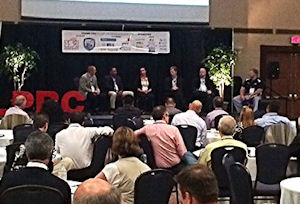 All the News - One Place - One Source - One Time
The D&D Daily respects your time & doesn't filter retail's reality
Report Your News!
(content subject to approval)


PayPal News

Community order for selling counterfeit jewelry
The European Global Asset Protection Investigations team assisted the United Kingdom's Southwark Trading Standards with their long-term investigation into the affairs of Alireza Haji. On 2nd October 2015, he was convicted of trade mark offences over the sale of counterfeit jewellery has been ordered to pay back 50,857.62 pounds ($77,979.99 USD) under the Proceeds of Crime Act. Mr Alireza Haji (43), of Mill Hill, NW4 appeared at a confiscation hearing at Woolwich Crown Court on 2nd October 2015. The proceedings were instigated by Southwark Council's trading standards. These followed Haji's conviction for trade marks and hallmarking offences in March 2014 when he was sentenced to a 12 month community order and 120 hours unpaid work. Mr. Haji was convicted in 2014, under the guise of The Phone Clinic. The conviction related to the supply of counterfeit Links of London and Pandora jewellery - some of which was not sterling silver, as described, and some of which bore counterfeit hallmarks

For further information on PayPal GAP Team, email inquiries to lawenforcement@paypal.com.




Visa Concedes It Won't Pass Security Savings on to Consumers even if fraud rates decrease
The following press release was issued by Merchants Payments Coalition: Visa this week refused to consider lowering interchange fees even if fraud is reduced after merchants invest billions in new security technologies.

The company refused to commit to lowering the $50 billion in interchange fees American merchants pay every year to the banks and card brands when asked during a hearing in the House Small Business Committee this week.

Visa has defended its high interchange fees as covering the cost of fraud, so logically if fraud goes down so should the fees. Visa's contradictory statement makes it clear; it is committed to ensuring record profits for itself and the banks on the backs of the American consumer and merchants, regardless of the fraud rate. businesswire.com

Anti-fraud system to use existing credit card readers
Lehigh University reports that for the first time, researchers have developed an inexpensive, secure method to prevent mass credit card fraud using existing magnetic card readers. The novel technique - called SafePay - works by transforming disposable credit card information to electrical current and driving a magnetic card chip to simulate the behavior of a physical magnetic card.

Because SafePay is backward compatible with existing magnetic card readers, it will greatly relieve the burden of merchants in replacing card readers," said Cao. "At the same time, it will protect cardholders from mass data breaches." homelandsecuritynewswire.com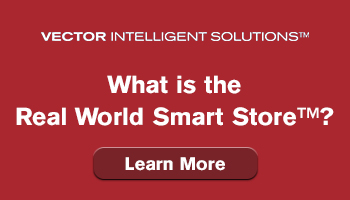 Op/Ed

Roadmap for New LP Executives

Part 9: Budgeting 101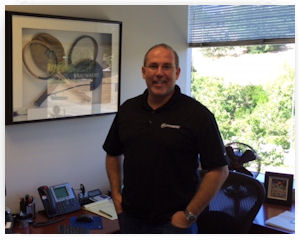 By Mike Nagyhazy
Senior Director of Loss Prevention,
24 Hour Fitness

Questions or comments can be emailed to mnagyhazy@24hourfit.com


Budgeting can be one of the most intimidating areas, after assuming your new Executive LP role. You've gone from being a RLPM, or another leadership position that may have just "inherited" the set budget each year, to now being the one fully responsible for the entire department's budget. But where do you start?!

Admittedly, we won't be able to solve the LP World's budgeting dilemmas in one D&D article, but here are some starting points for you, to lessen the fear. Firstly, find out who your Finance support person is, and meet with that person early on. Most companies have Financial Analysts/Planners assigned to the various department heads within the organization. Once you learn who supports Loss Prevention, meet with that person to go over the actuals (actual, previous spend) for the department. Most Financial Analysts are happy to go through this at a high-level, or line-by-line (this is what they love to do!) My recommendation is to go through the previous budget/actuals line-by-line, to fully understand what was built into the LP budget, and what spend will hit your budget. Your Financial Analyst may also have a company template already set-up that assists with annualized budget planning. Use it if they offer it!

When assessing the labor (headcount/payroll) portion of your budget, unless you're planning on making major changes to headcount, this is actually a fairly easy section to budget for. The Finance Dept. typically has a model already laid out, as far as general salary increase %s, bonus potential, benefits, etc. Again, ask them first, before recreating the wheel on your own. If there are changes that you're planning for (adding headcount, promotions, reductions, etc.) you'll want to bake those in - especially adds! You will want to have solid justification for any adds in headcount.

The other two major parts of a typical LP budget are travel and capital expenditure (CAPEX). We will discuss travel in this week's article, and CAPEX in next week's article. Depending on your future rollout plans, you'll want to review the current travel spend/actuals, and make adjustments (either up or down) based on your vision and strategy. Ask yourself, will the field LP team be traveling to your company's locations more frequently, less frequently, or the same amount? Will there be any all-hands meetings where multiple people will be traveling to the corporate office? You may want to have your direct reports travel in a few times per year, in order to fully align the team. Maybe your team hasn't experienced a team-building event in many years, and you'd like to plan one once the dust settles a bit. All of these things need to be thought out, budgeted-for, and once again, justified. It's always best to budget for a bit more activity, and not use it all, versus the opposite. Keep in mind that most company's annual budget process goes through a few executive reviews (and cuts!) as you near the new fiscal year. Have a plan in the back of your mind as to where you'd be able to "give back" some dollars, if asked.

Next week, we will discuss CAPEX budgeting, as this is critical for a Loss Prevention Dept. In the meantime, Happy Budgeting for 2016!

Read the Introduction and Parts 1-8 here


Vendor Spotlight


The Zellman Group
Legal Team Spotlight
The civil recovery statutes are frequently under scrutiny as a result of abuses in the industry. There have been several attempts to repeal or change these statutes this year. Repeal or significant change to the statutes will adversely impact Loss Prevention departments. The Zellman Group is managed by retail executives with intimate knowledge of Loss Prevention in the retail and food service sectors. The Zellman Group continues to work closely with state Retail Merchant Associations to ensure the protection of current recovery statutes. The Zellman Group is a leader in Risk Adverse Civil Recovery. Staying true to this approach, The Zellman Group is PCI compliant and maintains an SSAE 16.

The Zellman Group's Risk Adverse approach to Civil Recovery is lead by our Chief Counsel, Michael Ira Asen with our extended team of attorneys.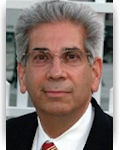 Michael Ira Asen, is licensed in the states of New York and New Jersey. He is admitted to practice in the United States Supreme Court, the United States Courts of Appeal, Second and Third Circuits, the United States District Courts for the Southern District of New York, Eastern District of New York and New Jersey. Mr. Asen has more than 40 years of legal practice. He has an AV Preeminent Peer Review Rating, the highest professional rating available to lawyers by Martindale-Hubbell.

Our attorneys include:

| | |
| --- | --- |
| ● | Ronald D. Halpern was admitted to the Minnesota Bar 1974; he was admitted to both the California Bar and to the Washington D.C. Bar in 1978. He is also admitted to the U.S. Court of Appeals, 9th Circuit. Mr. Halpern is a graduate of Princeton University, cum laude. California civil recovery cases are reviewed and managed by Mr. Halpern. |
| ● | Martin J. Horn was admitted to North Carolina Bar in 1991. Mr. Horn is admitted to practice in Federal Court. All North Carolina civil recovery cases are reviewed and managed by Mr. Horn. |
| ● | A. Craig Abrahamson was admitted to the Minnesota Bar in 1979, admitted to the Oklahoma Bar in 1982 and admitted to Missouri Bar in 1991. Mr. Abrahamson is AV Preeminent Peer Review Rated by Martindale Hubbell. |
| ● | Alan Scheinthal was admitted to Texas Bar in 1985. Mr. Scheinthal is AV Preeminent Peer Review Rated by Martindale Hubbell. |
| ● | Christopher M. Boedefeld was admitted to the Missouri Bar in 2004 and the U.S. District Court Eastern Division of Missouri in 2009. |
| ● | Matthew Baker was admitted to the Kentucky Bar in 1986. |
| ● | Robert T. Collins was admitted to the Puerto Rico Bar in 1990 and the U.S. District Court, Puerto Rice and U.S. Court of Appeals, First Circuit in 1994. |
| ● | Alexander R. Ferrante was admitted to the Pennsylvania Bar in 1985, admitted to the Connecticut Bar in 1985 and admitted to the New Jersey Bar in 2006. Mr. Ferrante is AV Preeminent Peer Review Rated by Martindale Hubbell. |
| ● | Marc Lazenby was admitted to the West Virginia Bar in 1992. |
| ● | Thomas Napierala was admitted to Wisconsin Bar in 1990. Mr. Napierala is AV Preeminent Peer Review Rated by Martindale Hubbell. |
| ● | Mark A. Nelson was admitted to Florida Bar and the U.S. District Court, Middle District of Florida in 1987. |
| ● | Thomas Yeager was admitted to Maryland Bar in 1990. |
For more information, please contact us at sales@zellmangroup.com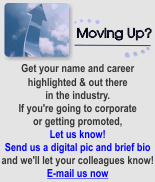 Celebrating its 50-year anniversary, Se-Kure Controls continues to develop and manufacture innovative asset protection systems that maximize return on investment for retailers. With over 800 products running the gamut from mechanical security to alarm modules, Se-Kure Controls offers customized solutions for any loss prevention need. In this interview, hear from Michael Campbell, VP National Sales; Greg Saputo, Regional Sales Director; and Roger Leyden, Founder, President & CEO - who talks about the evolution of the company and the biggest developments he's seen in the industry over the last half-century.

---
Joe and Amber are joined by Tony Mancino, National Account Manager, NuTech National, in this LPNN Quick Take. Hear how NuTech is taking advantage of today's smartphone-driven society with innovative mobile applications like Employee Watch, a solution that adds a new layer of visibility for retailers.

Solution Providers, have a video or commercial you want to publish? Contact us.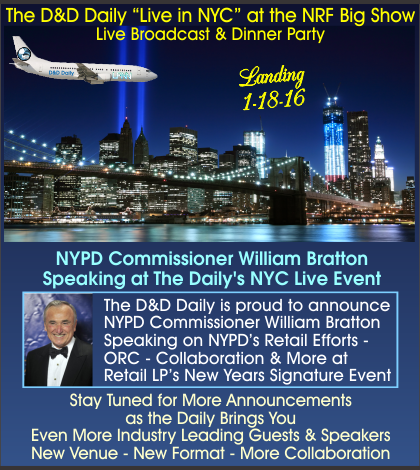 Canadian Push
Sponsored by Vector Security
Ontario to begin retail audits under AODA
Retail companies in Ontario with 500 or more employees should start preparing for provincial compliance audits related to the Accessibility for Ontarians with Disabilities Act (AODA). During a three-month period beginning this fall, audits will target workplaces and employee practices to ensure that employers are making accessibility a regular part of recruiting and supporting employees with disabilities. This initiative is part of the government's goal of an accessible Ontario by 2025.
Large retailers must meet requirements under AODA including, creating and making public a
multi-year accessibility plan
that outlines the steps put in place to remove and prevent barriers for employees and customers. Secondly, retailers must develop customized emergency plans for employees with disabilities.
Resources can be accessed on the government website. Non-compliance could result in inspections, notices of order and director's orders and prosecution. Penalties range from $500 to $15,000 for corporations.
reminetwork.com
New Outlet Collection Winnipeg set to open May 2017
Outlet Collection Winnipeg represents a $200-million investment and is slated to
create 1,300 retail jobs.
The collection will be home to 100 outlet brands and will be similar to Ivanhoé Cambridge's other collection outlet in Niagara, with a few tweaks for Winnipeg. Our Outlet Collection at Niagara is Canada's largest open-air outlet, and while we could have done the same in Winnipeg.
winnipegfreepress.com
7-Eleven to offer pickup points for Wal-Mart online customers in GTA in 6 store test
Wal-Mart Canada and 7-Eleven Canada are joining forces to do an e-commerce pilot project in the Toronto area. It's an extension of a Wal-Mart locker service, currently available at the retailer's Canadian head office, some of its stores in the Greater Toronto Area and in Kapuskasing, Ont.
theglobeandmail.com
Montreal: Portable Payment Device Scammers Hitting Businesses - POS Terminals: small machines give thieves access to big accounts
The portable payment devices are turning into a hot commodity among thieves and within the past week
thieves tried to steal five such machines from Madisons Grill in Montreal.
Employees at the store managed to catch one thief, but a second person got away. Anyone possessing the machines and armed with the right technical knowledge can use them to
transfer thousands of dollars of money from the owner of a store or restaurant to a card holder.
Last month CTV Montreal spoke with depanneur owners who had been robbed when people supposedly making purchases instead took advantage of a momentary distraction to reverse charges and
transfer $10,000 from store owners' accounts to their own debit cards.
He said he knew of
four other businesses that had fallen victim to the same scam.
ctvnews.ca
David's Tea Reveals Expansion Plans to double store count & hit 250 Canadian stores
DSW Designer Shoes Reveals 4 Canadian Locations to Open Next Spring
Swatch Continues Canadian Expansion with New Locations
Retail Fast Facts: September 2015
● Total monthly retail sales changed by 2.4 per cent over the comparable month last year.
● Total sales excluding food, automotive and gasoline changed by 4.1 per cent over the comparable month last year.
Read more
.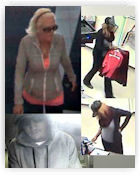 RCMP Look to Identify Okanagan Credit Card Fraud Suspects
Kelowna RCMP are investigating a rash of thefts from vehicles that have hit the region from Vernon to West Kelowna. The suspects allegedly gained access to locked vehicles parked at hiking trails, regional parks, and shopping mall parking lots, taking wallets and other valuable items like credit cards and bank cards. kelownanow.com

Etobicoke, ON: Grab and Run a man in his twenties entered People's store and asked to see rings
He asked to see multiple rings, but the associate insisted that this was against company policy and she was only allowed to show him one at a time. After viewing multiple rings one at a time, the subject asked to see the Celebration ring again. As soon as the associate handed him the ring, he ran from the store with the ring in his possession. The subject was apprehended, but the ring could not be found. A Celebration grand ring was taken, valued at $4,000.00. edp24.co.uk

Battlefords: Quick-thinking store clerk averts robbery
RCMP in the Battlefords are hunting for a silver mini van and two masked women after a botched armed robbery. It happened just before midnight at a gas station on the edge of town. In a news release, RCMP said it began when a van pulled up outside the station, and a woman came inside to use the pay phone. While that was happening, a second woman came in wearing a mask and armed with a knife. She demanded cash, but the clerk refused and told her that police had been called. 620ckrm.com

Terrace B.C: Father and son arrested for shoplifting at Walmart
Two men shoplifted a bunch of items from Sport Chek. A second call was received that the same two men tried stealing from Canadian Tire. Under investigation. terracestandard.com

Toronto: Three men facing charges in rash of robberies

Ottawa man, 23, charged in drug-store robbery

e-commerce

Sponsored by The Zellman Group
Amazon gets touchy-feely with its workers after its job climate is faulted
The online retailer implemented a new employee feedback system called Amazon Connections following negative press about its work environment. Dubbed Amazon Connections, the internal system poses questions daily to employees to collect responses on topics such as job satisfaction, leadership and training opportunities, people with knowledge of the initiative said. The company started the program at its fulfillment centers staffed mostly with blue-collar workers last year and has been rolling it out to other departments since then, first hitting the corporate ranks this summer.

The confidential feedback is assessed by a team in Seattle and Prague that compiles the answers in daily reports shared with the company. Some employees will be encouraged to speak in further detail with members of the Connections team. Individual employee responses aren't anonymous, but are shared only with members of the Connections team and the reports will contain only aggregated data.

The New York Times story, based on interviews with more than 100 Amazon employees, described it as a place where "workers are encouraged to tear apart one another's ideas in meetings, toil long and late," and are "held to standards that the company boasts are 'unreasonably high."' internetretailer.com

E-commerce keeps growing
e-Commerce revenue grew a healthy 11.8% year-over-year in third quarter 2015. E-commerce transactions rose an almost identical 11.6%. Mobile continued to grow in significance as a channel for e-commerce in the quarter. Phones and tablets made up a combined 28.7% of e-commerce transactions, up from 23.1% of orders during the same time the prior year. chainstoreage.com

49% of retailers now offer free return shipping - consumers often judge a company on its return policy
To remain competitive, we expect this will significantly increase over the next year, though retailers clearly will need to manage the cost aspect as well," said the report, which was prepared with e-commerce consultancy FitForCommerce. However, such policies are adding to the cost of e-commerce, which already weighs on margins before returns are even made. "You will continue to see the returns increase as long as the customers are not having to pay for the return services,"

The added costs will put a strain on retailers gearing up for the peak holiday season, which historically is followed by a surge in returns. In January, returns were up 15% over average return rates for 2014, and the volume is growing, Mr. Jindel said. wsj.com

US Consumers More Worried About Cyber Risks Than Their Physical Safety

Bigcommerce makes large shipping, fraud effort

"Fraud is not a person - it is a dynamic grouping of statistics that deviate from the norm."
Stuart B. Levine, CFI, CFCI
CEO, The Zellman Group & Zelligent


ORC News
Sponsored by NEDAP
NOPD arrest 5 suspects in undercover retail theft investigation
New Orleans police recovered cash and stolen property from four different businesses after an undercover operation. Detectives believed the businesses were buying stolen items and reselling it to customers. The investigation started on Sept. 30 at Family Farmers Market. An undercover officer contacted two employees and indicated he had stolen goods for sale. Police say Soliman Attia, 30, and Mohammad Ayaad, 31, purchased the items. Later that afternoon, undercover shoppers entered the store and purchased the stolen merchandise. Detectives then obtained a search warrant. Once inside, they discovered the stolen items were already on the shelves of the store, police said. The two men were arrested for attempted illegal possession of stolen things and organized retail theft. On the same day, undercover detectives used a similar operation on Quicky's Discount Market. An officer sold stolen property to Jehad Kandous, 40, and Inell Jerome, Police say both of the suspects admitted they purchased the stolen goods. On Oct. 1, detectives executed search warrants on Crowder Center Gas Station and at Read Supermarket. Detectives say the recovered stolen property, including 36 cell phones and $1,800. Officers arrested Abedalhadi Malkawi from Read Supermarket for illegal possession of property and organized retail theft. The NOPD says additional arrests may be forthcoming. wgno.com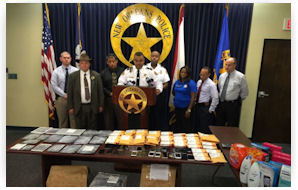 Highland, CA: Parolee at large arrested with hundreds of stolen checks and credit cards
On Friday, Oct. 2, 2015, at approximately 9:48 a.m., deputies from the Sheriff's Central Station conducted a traffic stop on a vehicle being driven by Brian Kelly, 36, of San Bernardino for multiple violations of the California Vehicle Code. Kelly was alone in the vehicle and found to be a parolee at large, considered armed and dangerous. Inside the vehicle were hundreds of pieces of stolen mail, stolen credit cards and hundreds of checks in various stages of being altered and forged. Also in the vehicle was a large stack of blank check stock paper, laptops, a high quality printer, three lock mechanisms from U.S. Postal Service drop boxes and a handmade key for the locks. Among the hundreds of stolen checks, deputies located numerous checks that had been altered, designating the payee as James Lyon, 44, of Highland. highlandnews.net

San Carlos, CA: 4 East Coast Men Sentenced to 120 Days for Identity Theft; no contest to stealing credit cards info to buy $125,000 worth of merchandise
Four defendants pleaded no contest Tuesday to identity theft and other offenses that occurred in San Carlos earlier this year, San Mateo County prosecutors said Wednesday. Each received a sentence of 120 days in jail and five years probation that includes additional terms, according to prosecutors. Sheriff's deputies responded at 9:10 p.m. July 22 to the Best Buy in San Carlos at 1127 Industrial Road on a report of an identify theft taking place, prosecutors said. patch.com

Palm Beach, FL: Man took thousands worth of Target merchandise with stolen key
A man both Palm Beach County Sheriff's Office and Target store investigators say stole cellphones from several stores across the state, was recently arrested in Palm Beach County on charges from 2014. Law enforcement officers say Bernard Nobles, 22, is one in a group of individuals stealing items from Target stores in Florida, resulting in more than $33,000 in losses last year. In March 2014, Nobles and co-defendant Katrina Williams were caught on surveillance video taking two Samsung cellphones from the Target on South State Road 7 in suburban Lake Worth. Nobles used a S3 key, a magnetic device commonly used by stores to lock and unlock high-priced electronic items, to take the items. He later told investigators he took it from a Radio Shack. But this wasn't his first time Nobles stole items with the key, according to investigators. In fact, it was the second time that day. Just 20 minutes earlier, Nobles and Williams were at the Super Target on Hagen Ranch Road in Boynton Beach and stole the same items. After Nobles was identified and the information was sent to Target stores across the state, more instances of the same crime caught on surveillance, including cases in Jupiter and Lake Park. Nobles was identified in nine thefts across the state by law enforcement, according to the report. Williams was identified in five, according to investigators. It is unclear if Williams is in custody. palmbeachpost.com

Richmond, VA: Couple steals $8,500 worth of Victoria's Secret merchandise from Chesterfield Towne Center
Crooks were caught on camera stealing more than $8,000 worth of merchandise from Victoria's Secret. It happened in broad daylight at Chesterfield Towne Center, and police say the suspects struck more than one store. Police say the crooks stole more than $8,500 in merchandise from Victoria's Secret. Police also say, just prior to stealing from Victoria's Secret, the same two suspects had stolen numerous clothing items from the Hollister store in the same shopping mall. nbc12.com

Arvin, CA: Cousins suspected of stealing $4,000 in merchandise from Outlets at Tejon
Two cousins are accused of stealing an estimated $4,000 in clothing, shoes, hats and purses from the Outlets at Tejon Wednesday. Wendy Bohannon, 29, and Brialani, Bohannon, 19, were arrested on suspicion of conspiracy and grand theft after deputies found stolen merchandise inside their vehicle, sheriff's officials said. Deputies were called to the outlets about 5:20 p.m. for a report of two women stealing clothing from the Osh Kosh/Carters store, according to sheriff's officials. Deputies were directed to the Bohannons and searched their vehicle, where they also found merchandise from Gymboree, Banana Republic, Zumiez, Kitchen Collection, Aeropostale, Cotton On and The Gap. The merchandise was returned to the stores. bakersfield.com

Deerfield Beach, FL: $3,000 worth of hair weaves stolen, cash register left behind
Broward County sheriff's detectives are searching for two burglars who stole dozens of hair weaves from a Deerfield Beach beauty supply store. The burglary was reported about 5 a.m. Aug. 8 at Number 1 Beauty Supply, 819 W. Sample Road. Deputies said the thieves used a window punch to smash the glass front door before stealing 50 Brazilian hair weaves displayed behind the cash register, worth about $3,000. local10.com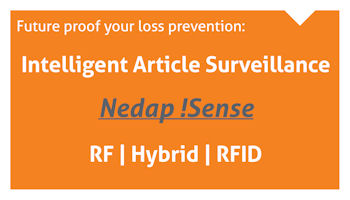 Do you have an ORC case to share?
Share your ORC news and help the industry grow

Retail Crime News

Sponsored by Security Resources
Charlotte, NC: Southpark Mall was evacuated, 4 with possible Carbon Monoxide
Authorities say a shopping mall in North Carolina had to be evacuated and four people were taken to hospitals because of possible monoxide poisoning. The Charlotte Fire Department says firefighters were called to SouthPark Mall about 9 p.m. EDT Thursday because of hazardous conditions. Fire Capt. Jackie Gilmore said on the department's Twitter account that firefighters were monitoring carbon monoxide levels. He says some 40 firefighters responded. There was no immediate indication of what caused the problem. Officials have not released the names or conditions of those taken to the hospital. wsoctv.com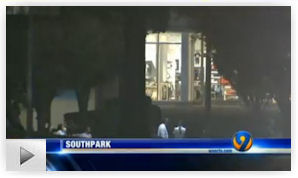 Kansas City, MO: Police investigating 'smash and grab' at Speedy Cash
Kansas City police officers are investigating a "smash and grab" at Speedy Cash at 63rd and Paseo. Police say the robbery happened at around 4 a.m. Friday morning. A visible hole was found by investigators on the western portion of the building. kshb.com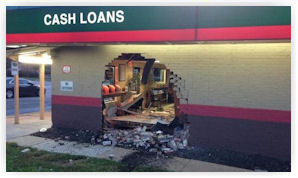 Miami, FL: Convicted felon caught with over 100 counterfeit credit cards
A Miami man was arrested Wednesday on credit card fraud charges after police found more than 100 counterfeit credit cards inside his home, authorities said. According to an arrest report, members of the Miami-Dade Police Department's warrants bureau and U.S. marshals went to the home of Claude Etienne, 28, to serve a federal warrant. Detectives said Etienne signed the consent-to-search form, then changed his mind and scratched out his signature. During the search, investigators said they found more than 100 counterfeit credit cards, a manual credit card embossing machine and other credit card paraphernalia. local10.com

UK: Police question children ages 6 and 9 over Adsa Arson , caused $15,000 in damage
Police are questioning two children - aged six and nine - in connection with an arson attack at an Adsa supermarket. The blaze at the Astley Bridge superstore in Bolton last night caused damage estimated at £10,000. It's expected that the youngsters and their parents or guardians will be spoken to by investigating officers. Video footage filmed by witnesses at the scene captured billowing smoke and aggressive flames. It's thought that the fire broke out in an outdoor shelter with plastic windows being used as a storage area for gardening equipment and barbecue stock separate to the rest of the store. There were reports from witnesses last night that a gas canister inside the shelter exploded, setting fire to bags of barbecue charcoal. mirror.co.uk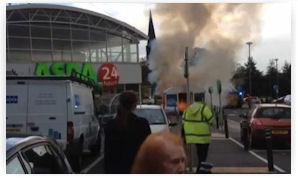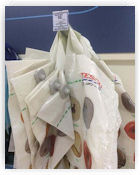 UK: Tesco Security Tags plastic shopping bags after 'thefts'
Tesco store was so eager to protect their plastic bags from "thefts" since the 5p charge was brought in that they started fitting them with security tags. The store, in Surrey Quays, south-east London, fitted the security tags to a whole rack of their slightly thicker, 10p plastic bags by their self-service machines. Customer Peter Young, 29, was left "gobsmacked" by the sight of them that he took a picture and asked Tesco why they had done it via Twitter. telegraph.co.uk

Carles Place, NY: Armed Robber Ties Up Workers, Customers at Women's Clothing Store
An armed, masked man robbed a women's clothing store in Carle Place and tied up four people inside the store on Thursday morning, police said. According to authorities, the man entered Joyce Leslie, located at 193 Glen Cove Road, displayed a handgun and tied up two workers and two customers inside the store at 10:10 a.m. He then took the victim's' personal property, property from a safe and an unknown amount of cash from the register, police said. The robber fled on foot through a parking lot toward Westbury Boulevard. None of the customers or workers were injured, police said. patch.com

Woman attempts to steal diamond ring by stashing it down her pants
A bizarre incident was caught on camera at a Los Angeles jewelry store Thursday afternoon. Cellphone video footage shows two security guards struggling with a man and a woman in an attempt to restrain them after they allegedly tried to steal a diamond ring. During the struggle, the woman can be seen falling to the ground and shouting, "What are you doing?" before she tries to run off. According to police, the male suspect was looking at a diamond ring and fell to the floor, faking a medical emergency. The woman ran up to him, who police say may have been pretending to see if he was alright, then took the ring and hid it by stuffing it down her pants. globalnews.ca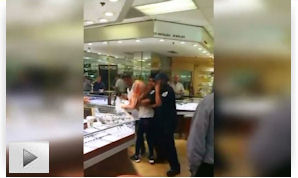 Brooklyn, OH: Home Depot employee arrested for fraud, theft of $1,400
A Cleveland woman, 26, was arrested Oct. 5 after she fraudulently used gift cards to buy $1,400 in merchandise at Home Depot. She is a former employee of Home Depot. cleveland.com

UK: Cargo Theft: Cereal offenders steal $68,000 of Kellogg's breakfast bars
The gang made off with an articulated trailer in red Curries livery from the Lockerbie lorry park in Dumfries and Galloway, south-west Scotland. Police said the trailer was loaded with more than nine tonnes of the bars, estimated to be worth around $68,000. The theft at Johnstonebridge appears to have taken place at about 2.30am on Thursday. Detective Constable Martin Lumsden, from Police Scotland CID, said: "We are currently carrying out investigations into what is a high-value theft which has obviously involved an element of planning. telegraph.co.uk

Skimmers being found in West Michigan gas stations

Snowmass, CO: Shoplifter swiped Dom Perignon and expensive wine

UK: Marks and Spencer employee given suspended jail sentence after pleading guilty to stealing $10,000

Robberies and Burglaries
● Associated Grocery – Philadelphia, PA – Burglary
● Bunny's – Tyler, TX - Shooting/ 2nd gunman arrested
● CVS – Waldorf, MD – Robbery
● CVS – Columbus, OH – Robbery
● Dodge Store – Bassett, VA - Armed Robbery/ Shooting
● Dollar General – Eupora, MS – Burglary
● Dollar General - Killeen, TX – Armed Robbery/ Assault on employee
● Giant – Belen, NM – Shooting
● Paris Variety – Brant County, ON - Robbery
● Road runner – Kingsport, TN – Burglary
● Speedway – Louisville, KY – Armed Robbery
● Speedy Cash – Kansas City, MO – Armed Robbery
● Verizon – Pleasant Hill, CA – Armed Robbery
● 7-Eleven – Portsmouth, VA – Armed Robbery


Featured Job Listings
Sponsored by NuTech National
Feature Your Job Here For 30 Days -
70% Aren't On the Boards
VP of Sales/Client Relations
More details coming soon
Confidential - Retained Search
Nationwide
Gus Downing
VP AP & Global Facilities
lululemon athletica
Vancouver, BC, Canada
lululemon athletica
Director of Safety & Security
Southern Wine & Spirits
Greenwood, IN
Southern Wine & Spirits
Director, LP
Save Mart Supermarkets
Modesto, CA
Save Mart Supermarkets
Dir AP
Safeway
Lanham, MD
Safeway
Dir AP
99 Cents Only Stores
Commerce, CA
99 Cents Only Stores
Reg Dir LP
Sears

Hoffman Estates, IL
Sears Holdings Corp
Dir LP
Pier 1 Imports
Fort Worth, TX
Pier 1 Imports
LP Dir
BevMo
Concord, CA
BevMo
Dir LP
Lane Bryant
Columbus, OH
Lane Bryant
Dir LP (Western Canada)
Walmart Canada
Calgary, CA
Walmart Canada
Dir LP
Cracker Barrel
Lebanon, TN
Cracker Barrel
Dir Safety AP Solutions
Walgreens
Deerfield, IL
Walgreens
Dir of AP, Global Ecommerce
Ralph Lauren
Greensboro, NC
Ralph Lauren
Dir AP
Saks Fifth Ave

New York, NY
Saks Fifth Ave


Territory LP Dir.
Burlington Stores
Los Angeles, CA
Burlington Stores
Dir. of Security
Estee Lauder
El Segundo, CA
Estee Lauder
Director of LP
Pacific Sunwear
Anaheim, CA
Pacific Sunwear
NEW TODAY Market AP Specialist
REI
Seattle, WA
REI
Regional LP Mgr
Tillys
Bay Area, CA
Tillys
Loss Prevention Openings
Downing & Downing
Nationwide
Karl Glatt

Limited Time Only - Post Your Multi-Unit LP jobs for FREE - Learn More Here

Daily Job Alerts


Appearing One Day Only
View our Internet Jobs Archives here
ETL Assets Protection
Target
Santa Maria, CA
Target
AP Business Partner, DC
Target
Minneapolis, MN
Target
AP Team Leader
Target
Kokomo, IN
Target
Sr EHS Specialist
HD Supply
Atlanta, GA
HD Supply
Area LP Mgr
JCPenney
Coon Rapids, MN
JCPenney
Dist LP Mgr
City Market
Grand Junction, CO
Kroger
LP Mgr
Fred Meyer
Milwaukie, OR
Kroger
Dept Mgr LP & Safety
Lowe's
Gaffney, SC
Lowe's
AP Dist Mgr
Rite Aid
Lexington, KY
Rite Aid
AP Mgr in Training
Walmart
Bossier City, LA
Wal-Mart
AP Mgr in Training
Walmart
Pampa, TX
Wal-Mart
AP Mgr in Training
Walmart
Hamilton, NJ
Wal-Mart
AP Mgr in Training
Walmart
Bowie, MD
Wal-Mart
AP Mgr in Training
Walmart
Ahoskie, NC
Wal-Mart
Multi Unit LP Mgr
Kmart
Grand Rapids, MI
Sears Holdings Corp
LP Manager Hrly
Sears
Plano, TX
Sears Holdings Corp
Mgr AP
Walgreens
Flowood, MS
Walgreens
Mgr AP
Walgreens
New Hyde Park, NY
Walgreens
AP Manager
American Girl
Kansas
Mattel
LP Manager
Goodwill Industries NI
Rockford, IL
Goodwill Industries NI


Home of the Industry's Original
On the Move

None to report.
Post Your New Job or Promotion!
See all the Industry Movement


Your Career
Sponsor this section of the Daily
The Secret to Becoming an Inspiring Leader Leaders know the secret to productivity is how well employees are motivated. The key to inspiration is to do so for the benefit of others. By seeing the best in your team and recognizing their talents, you're inspiring them on a whole new level. Everyone feels good

Why Business Leaders Must 'Clean the Bathroom' Being a great leader, an inspirational leader, a motivational leader, means getting your hands dirty every once in a while. In order to stay connected with your employees and grow your organization, no job is too small or menial. Get out there

No Pain, No Gain: 7 Tips for Coaching Employees Through Failure Mistakes are going to happen, but how well you coach your team through the aftermath can either make or break them. Here's how you can master coaching them through the setbacks and keep them uplifted. Reflect on your own failures

The Most Important Skill of Every Great Leader The ability to make logical decisions in a timely manner is a skill that marks great leadership. In order to develop this skill, it involved sticking to some basic guidelines instead of just taking action. Ask yourself these questions to hone your skills. Why, when and how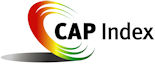 Tip of the Day
Sponsored by Vector Security
Professionalism or the lack thereof is a reflection of a person's inner self. How an executive presents themselves and talks about their former jobs, bosses and colleagues is a real indication of how they'll talk tomorrow about who they're working with today. And while it's human nature to be interested in the gossip, it's usually the wolf in sheep's clothing and the one who has the need to rationalize that has the most to say.

Just a Thought,
Gus





Upcoming Events
---
Recruiting?
Get your job e-mailed to everyone... everyday
Post on our Featured Jobs Board!
Reach your target audience in 2015 every day!
Request our 2015 Media Kit
update account / change e-mail
unsubscribe FEEDBACK
www.downing-downing.com

Advertise With The D&D Daily




36615 Vine Street, Suite 103
Willoughby, OH 44094
440.942.0671
copyright 2009-2019
all rights reserved globally