The D&D Daily Mobile Edition
October 12,

2015



The LP Industry's #1 News Source - Informing, Educating and Instilling a sense of community



Moving Up
Sponsored by Stanley Security
See all "Moving Ups" Here
Frank Devlin was named Director of Safety Operations for Sears Holdings Corporation. Frank was previously the Senior Manager of Compliance and Validation for Amazon before taking this new role at Sears Holdings Corp. He has also held loss prevention leadership roles for such retailers as CVS Caremark as a Director of Logistics Loss Prevention and Director of Distribution Loss Prevention, and Safety and Environmental Manager for Wright Line. Frank earned his Bachelors of Arts degree in General Studies, Homeland Security & Terrorism from Southern New Hampshire University. Congratulations Frank!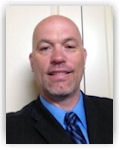 Mark Shoemaker was named Senior Manager, Corporate LP for JC Penney. Mark was previously the National Director for Toys R Us before going to JC Penney. He has also held other loss prevention leadership positions for such retailers as Target as a Group Assets Protection Team Leader, and Mervyn's as a Regional Assets Protection Team Leader. Congratulations Mark!

News Brief
Sponsored by WG Security Products, Inc.
Stolen cards flooding the market in wake of recent data breaches - Debit card fraud at Walmart discovered in 16 states
Consumers are being warned about an uptick in the number of fraudulent purchases being made at Walmart, which in some cases has resulted in their financial institution moving to deny debit card transactions unless a PIN is used. The alerts started to circulate earlier this summer, but the number of incidents has remained steady in some parts of the U.S. In all, there have been alerts issued for 16 states and Walmart has been named as the location where the compromised cards were being used.

In some cases, Walmart was also a common point of purchase (prior to the card being used by crooks), but given that it's Walmart - such an indicator shouldn't immediately lead one to assume that Walmart's card processing network has been compromised. Right now, the larger picture is that since July, criminals have been using compromised cards at Walmart locations across the U.S., and because they've kept the purchases small - they've been flying below the radar.

What the criminals are doing when this type of fraud happens is cashing out on the value of their stolen cards. They make small purchases, such as the ones mentioned in each of the warnings, and use the card until it is drained of its balance or flagged and disabled. However, most crooks will use the card two or three times before tossing it away or reselling the data. This lowers the chances of them being caught. After they've cashed out the card, the items purchased are either resold (it's all profit at this point to the criminal) or they're kept for personal use. Activity such as this is usually seen in the aftermath of a retail data breach. Similar jumps in card fraud were noted shortly after the Target and Home Depot data breaches. The criminal market was flooded with freshly stolen cards, and the criminals had to move quick to cash out before they were disabled and replaced. csoonline.com

Nordstrom Loss Prevention catches suspect featured on 'Washington's Most Wanted'
A man featured on "Washington's Most Wanted" for the beating and shooting of a Monroe man was caught by Nordstrom security at Bellevue Square Mall on Oct. 9. Jordan Jensen-Green, one of two suspects in the beating and shootings of a Monroe man, was apprehended by Nordstrom loss prevention at Bellevue Square mall trying to use a stolen credit card, according to the Bellevue Police. The loss prevention team contacted Bellevue Police, who identified the suspect using a mobile fingerprint identification device. He was then arrested by Bellevue Police. Snohomish Police had a $2 million warrant out for Jensen-Green and another suspect, Christopher Cardinale, who is still wanted by police. The two men are suspected of shooting and beating a 38-year-old Monroe man last month during a home-invasion style burglary and assault on Florence Acres Rd, according to the "Washington's Most Wanted" website. bellevuereporter.com

Measuring the true costs of pharmaceutical theft
The total cost of pharma cargo theft could be up to eight times your product's value. Meanwhile, penalties for criminals remain light. Just how much goes missing and how to put a price on what it costs to investigate, replace, compute lost sales, etc., is the focus of a new study underwritten by Sensitech called Pharmaceutical Cargo Theft: Uncovering the True Costs.

Findings reveal more than half of the supply chain professionals reporting had a major cargo theft resulting in a loss of more than $100,000 in the past five years. In the same five-year period, the median number of thefts was three. Three respondents reported four major thefts per year, and one respondent reported 16 to 20 thefts a year outside the U.S. Interestingly enough, of these reported thefts, 45% of the companies were able to recover the stolen goods.

After taking into consideration which types of costs were likely to occur, respondents estimated the true cost of that theft to exceed $566,000, or three times the product's value. With loss of the product itself, you are looking at a $766,000 loss.

Sensitech's Henry Ames emphasized these findings were very conservative, and said it would be acceptable to go as high as eight times the value of stolen medicines in estimating the total cost of pharmaceutical cargo theft. lifescienceslogistics.com

Gaining Value Through IP Access Control Upgrades
IP-enabled solutions bring flexibility, a level of open architecture, ease of install/use, ability to run on network infrastructure, scalability, mobility and even cost savings in many cases. IP access also can accommodate existing or planned investment in a diversity of readers. At the end of the day, one strategy is to protect and preserve an enterprise's investment in its readers. securitymagazine.com

Landmark Counterfeit Case - UK Luxury Retailer Belstaff Awarded $42M in Damages - 'Unprecedented' number of counterfeit websites shut down - More than 800 sites run by one individual in China
MarkMonitor today announces that one of its high profile clients, luxury fashion brand Belstaff, has won its ongoing battle against online counterfeiters. Following a civil lawsuit heard in the US courts, judges ordered counterfeiters to pay more than $42 million in damages in the landmark counterfeit case, which resulted in an unprecedented number of offending websites, 676 in total, being handed over to Belstaff.

The legal result follows the company's decision to embark on a major protection programme for all of its IP - from registering of trademarks to individual products, including seeking external help from online brand protection specialists, MarkMonitor. The programme was put in place to monitor the full range of the different marketplaces and individual websites selling counterfeit products. The search also focused on any websites using the Belstaff name in their domain name, as well as generic sites listing counterfeit Belstaff products.

The sophisticated MarkMonitor technology is capable of exploring an entire network of sites, including both the index and non-index results, as well as examine fundamental criteria such as the website's design and the payment processes. The search results for Belstaff uncovered 3,000 websites selling counterfeits products, and the technology also identified that more than 800 of the websites were managed by one individual based in China. marketwatch.com

Approval Granted In Lawsuit Involving Alleged Sales Tax Refunds For Less Than the Full Amount of Sales Tax Paid at Wal-Mart or Sam's Club
The United States District Court for the Northern District of Ohio has granted preliminary approval to a proposed settlement in a class action lawsuit claiming that when items purchased from Wal-Mart or Sam's Club retail locations, or on-line from Walmart.com or Samsclub.com were returned to a location different than the location of purchase, the amount of sales tax refunded or credited was, at times, less than the full amount of sales tax paid at the time the product was purchased. marketwatch.com

BCBG Hit With Wage Theft Class Action Over On-Call Shifts
BCBG Max Azria was slapped with a proposed class action in California state court Thursday alleging it failed to compensate employees who are required to report for on-call shifts but ultimately aren't put to work. Robynette Robinson said BCBG tells its employees to consider their on-call shifts a definite thing, but that the retailer doesn't properly credit them reporting-time pay when they aren't required to work the on-call shift.

"This class action on behalf of BCBG Max Azria Group LLC retail store employees challenge[s] a new form of wage theft -- the practice of scheduling employees in retail stores for 'on-call' shifts but failing to pay the employees required reporting-time pay," Robinson said.

The suit comes a day after New York Attorney General Eric T. Schneiderman announced Urban Outfitters Inc. has agreed to stop on-call scheduling at its New York stores, the fifth major retailer to do so since the attorney general launched an April inquiry into retail workers' schedules. California has also been investigating unpredictable work schedules, with the San Francisco Board of Supervisors passing legislation last November requiring employers to post employee schedules 14 days in advance and compensate employees for unused call-time shifts. law360.com

New Cedar Rapids law requires cash-handling retailers to have video surveillance systems - excludes Lindale Mall food court
New legislation requiring dozens of Cedar Rapids businesses to install video surveillance systems exempts Lindale Mall, one of the city's busiest retail sites that has nearly 350 police calls last year.

Ordinance 60A, approved in May, requires banks, convenience stores, hotels, fast-food restaurants, cellphone dealers, pawnshops, liquor stores and ammo dealers to have 24/7 video surveillance to deter crime and assist with prosecution. But mall food courts specifically are exempted from the rules, and mall public areas, such as concourses and play areas, are not mentioned.

The new rules expand the businesses that must have cameras, define the technology required so police can get clear images and require businesses record 24/7 and keep the footage 30 days. The code focuses on retail establishments that deal in cash, have products easily stolen or have products popular on the black market such as guns and cellphones, Robinson said.

Some Lindale Mall businesses, such as banks or cellphone retailers, would be required to have video surveillance under the new code. Other stores, such as Von Maur, voluntarily equip their stores with cameras. thegazette.com

Smartphone thieves face tougher sentencing in the UK - 'Self destructing' smartphones reportedly coming to the U.S
Thieves in England and Wales who steal smartphones may face harsher punishment, according to new guidelines. The Sentencing Council's paper, titled Theft Offences: Definitive Guideline, explains that when it comes to theft, judges will now consider the impact "beyond financial loss". While that remains a key consideration - many high-end smartphones are expensive - it is understood that the fallout for victims is much more complex. The council stated that such offences "can cause emotional distress, loss of confidence and great disruption and inconvenience". This update reflects the fact that smartphones have become a repository for all sorts of personal and professional assets and belongings, including banking details, photographs and sensitive data. Last month it was reported that the The Department for Homeland Security in the US is working with the Boeing Company to develop a so-called "brain chip" that would allow any smartphone to "self-destruct". The technology behind the device can detect whether it has been stolen because it has learnt its user's behavior - any deviation is seen as suspect. In such an instance, it will then delete all sensitive information. welivesecurity.com

Staples, Office Depot and FTC Mutually Agree to Extend Review Period for Office Depot Acquisition to Dec. 8th
Staples and Office Depot today announced that they have mutually agreed with the Federal Trade Commission to extend the review period for the Office Depot acquisition. Under the terms of the agreement, the FTC has agreed to issue its decision regarding this transaction by December 8, 2015. Regulators in Australia, New Zealand and China have approved the transaction. Staples and Office Depot continue to work with regulatory authorities in the European Union, the United States and Canada. businesswire.com

Director, Safety Asset Protection Solutions for Walgreens - Deerfield, IL, re-posted today
Responsible for developing the Company's safety program strategies and manages and oversees successful implementation of programs companywide. Partners with executive division leaders to ensure that safety focus is a priority, creating solutions to promote a culture focused on safe and healthy work environments, ultimately creating safer work and customer environments and reducing safety costs. Establishes and promotes the maintenance of safe and healthy working conditions and develops policies, strategies and action plans to minimize workplace accidents and health hazards in compliance with OSHA regulations. Manages business budgets, participates in tactical planning and support of corporate initiatives and applies organizational behavior principles to ensure successful implementation. walgreens.taleo.net

Retailers Well Stocked as Holidays Approach; Cargo imports to increase 3.3% YoY

J.C. Penney CEO Ellison makes $1 billion promise

American Apparel Backer Says Ousted CEO Charney Is Still a Threat


Last week's most popular news article --

Saks Fifth Avenue Sets Second Specialty Store Format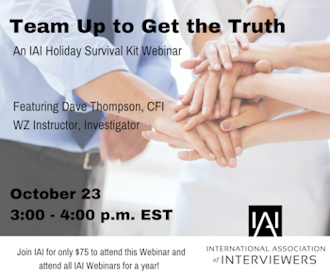 All the News - One Place - One Source - One Time
The D&D Daily respects your time & doesn't filter retail's reality
Report Your News!
(content subject to approval)



EMV not a panacea for online fraud
Here is the bottom line: EMV compliance protects against certain types of fraud but not all types. Yes, EMV adoption will drive significant growth in online fraud. But in something that has received far less attention is the fact EMV-compliant technology can also actually help protect retailers against fraudulent e-commerce transactions.

In some good news, historical Verizon data suggests that EMV protects against certain types of fraud extremely well. For example, in the U.K., counterfeit card fraud dropped 67% and lost/stolen card fraud dropped 58% in the first five years following EMV adoption. Receipt fraud (mainly dealing with fraudulent returns) fell an even more drastic 91%.

Van Oosten also strongly advised that retailers make EMV one component of a broader payment security strategy, rather than rely on EMV alone. He discussed some of EMV's limitations. "POS is the highest attack target," said Van Oosten. "It's the pole position for breaches across the world. But retailers need better infrastructure protection. Of all the retailers who have had their systems breached in the past 10 years, Verizon has not found one that was PCI 6.0-compliant at the time of the incident." chainstoreage.com

Analysis: Significance of China's Arrest of Hackers
Report: At U.S. Request, Chinese Nab Those Stealing Trade Secrets. Hackers who pilfered trade secrets from American companies have been arrested by the Chinese government at the request of the Obama administration, the Washington Post reports. "Assuming that the Washington Post report is accurate, these arrests mark the first time China has taken real action to address a U.S. concern related to commercial spying."

"The arrests suggest that President Xi has determined that it is in China's self-interest to act against hacking taking place within China. Chinese leadership might be undertaking a policy shift in its approach to Chinese-based hacking because this problem negatively affects China's influence and reputation on cyber issues." govinfosecurity.com

Experian Faces Congressional Scrutiny Over Breach - Senators Demanding Answers - 109 Experian Breaches?
U.S. Senators Seek National Notification, Data Security Regulations. Three Democratic U.S. senators are demanding answers from the CEOs of Experian - one of the "big three" U.S. credit bureaus - and T-Mobile, after Experian recently warned that it suffered a data breach that exposed personal information for 15 million T-Mobile subscribers.

We request that Experian's information security executives provide a detailed accounting to the committee regarding your investigations and latest findings on the circumstances that permitted unauthorized access to the personal information of so many Americans," U.S. Senators Richard Blumenthal, D-Conn., Bill Nelson, D-Fla., and Brian Schatz, D-Hawaii, say in a letter to the CEOs. "We expect that your security experts have had enough time to thoroughly examine the cause and impact of the breach and will be able to provide the committee with detailed information."

Nor is this the first time that Experian has suffered a data breach. The breach expert known as "Dissent" claims there have been at least 109 Experian breaches in which clients' log-in details were misused, plus an unknown number of cases in which attackers impersonated consumers to steal their personally identifiable information. The misuse of data from Experian's Court Ventures subsidiary resulted in a Vietnamese fraudster offering "for sale millions of stolen identities of U.S. citizens to more than a thousand cyber criminals scattered throughout the world." govinfosecurity.com

Fraud Moves on From Phishing - Targeted - Social Media Driven Emails to Gain Victims' Trust
Targeted fraud is on the rise, morphing into a well-managed crime that pays off better than ever. According to a study from ZapFraud, fraudsters are now beginning to leverage new tools, so that a single targeted email can pay off much better than sending a million untargeted fraud emails. Ready access to social media and commonly available online databases serve these criminals, who know how to use personal data to gain victims' trust. Today's fraud succeeds because the sender knows enough about a victim to create context that makes sense.

"The right context equates to calling out someone's name in a crowd, instead of yelling 'hey you,'" ZapFraud said. "Highly targeted emails suggest to the victim that the sender knows them or has information the victim needs or can use. Senders/fraudsters create an atmosphere of familiarity that is accepted by the targeted victim of the attack and encourages them to respond." infosecurity-magazine.com

Iris scans better than chips for card security
If you want to know how to prevent credit card fraud, look no further than the new Windows Hello login feature, which recognizes a user's face and iris, logging them instantly into their new device. Consumers and merchants alike should demand that the long-term plan for credit card security involves licensing that technology from Microsoft - or a competitor. With the advent of Windows Hello, we now have a way to bring the numbers of lost and stolen card fraud to zero. bostonherald.com

Dow Jones & Co. discloses breach, incident likely related to Scottrade

With more companies moving to the cloud, application attacks against clouds up 45%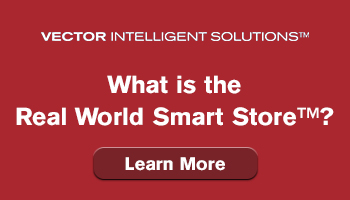 Vendor Spotlight




More & More Retailers Using & Testing WG's Seal Tag throughout North America
Stop Wardrobing and Increase Sales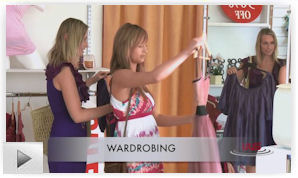 Major media outlets - including ABC News, Bloomberg Businessweek, Fox, and even the Daily Mail in the U.K. - have published articles about the new and exciting method Bloomingdale's recently initiated to fight the scourge of "wardrobing" - a form of return fraud that cost retailers billions of dollars each year. While Bloomingdale's is to be commended for an outside-the-box way to reduce shrinkage, what you may not know is that this revolutionary wardrobing prevention plan was a collaborative effort between Bloomingdale's and WG Security Products Inc., the California-based company that has developed a reputation over the last 15 years for innovative and original EAS technologies.

This innovative solution is the Seal Tag, available exclusively from WG. The Seal Tag is not an EAS tag, but a one-time use device typically applied at the point of sale, to a noticeable area of the garment. Customers are instructed that removal of the Seal Tag voids any return policy. This prevents customers from wearing the garment for a day and attempting a return, therefore ensuring honest returns. The Seal Tag is very easily removed by hand and, once removed, cannot be re-applied. It can be personalized, with your business logo imprinted on the front, adding a degree of elegance.

The Seal Tag has not only helped Bloomingdale's stop wardrobers in their tracks, but a number of other national retailers as well. With these chains ordering the Seal Tag for their stores nationwide regularly, WG is also performing tests with a few other major retailers.

For more information about wardrobing and the Seal Tag, check out our video here.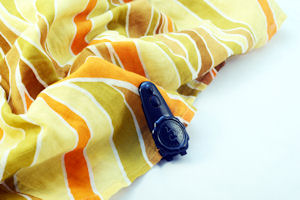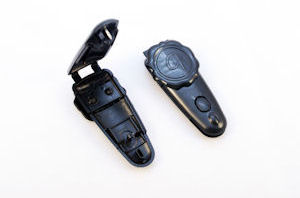 With 'wardrobing' costing you millions - the Seal Tag is the answer.
Contact info@wgspi.com & Stop Wardrobing Today!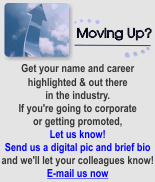 Joining us from Protection 1, Rex Gillette, Vice President Retail Sales, and Jim Shepherd, National Account Manager, LPQ, talk about the company's latest accomplishments and the exciting things to come in the future. As a solution provider that invests significantly in people and technology, Protection 1 takes customer service seriously. Rex and Jim tell us about Protection 1's new Tech Tracker notification service, the recently announced Field Services Organization, and other initiatives aimed at strengthening their unwavering commitment to their customers, the industry and the communities they serve.

---
Hedgie Bartol, Retail Business Development Manager - North America, Axis Communications, chats with Amber and Joe in this LPNN Quick Take. Hedgie talks about Axis' entry into the access-control market and the benefits for retailers that pair IP video with network-controlled intelligent devices.
Solution Providers, have a video or commercial you want to publish? Contact us.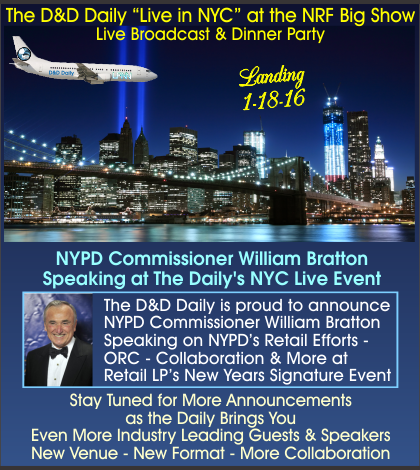 e-commerce

Sponsored by The Zellman Group
Combating electronic payment fraud
As the market progresses, electronic payment fraud is becoming more sophisticated and widespread, with criminals frequently using multiple channels and payment methods concurrently to attack a customer's accounts. As a result, traditional methods of identifying suspicious activity are no longer adequately protecting institutions and their customers. To most effectively combat electronic fraud, a holistic approach to fraud management must be in place, including the following strategies:

Crunch the data - Data analytics applied in a consortium can be particularly useful for pattern recognition modelling. This is when banks pool data on legitimate and fraudulent electronic payment transactions to help them better discern fraud patterns and flag transactions with similar characteristics as potential fraud.

Implement Fraud Scorecards - To identify and prevent evolving fraud threats, banks need fraud systems that accurately score transactions for fraud risk across a full range of electronic and mobile payment channels. This approach can include setting up flash fraud rules and custom scorecards to help institutions better detect and prevent fraudulent transactions in the most cost-effective way.

Ensure Multichannel Integration - To achieve the multichannel coverage required, institutions need to have visibility into customer activity across all payment and interaction channels, including online and mobile. They must also ensure that they are closely integrated with their core payments platforms. itproportal.com

Samsung claims LoopPay hack does not affect Samsung Pay
LoopPay, the technology on which Samsung's mobile payments system is based, has been hacked. US payments startup LoopPay, bought by Samsung in February 2015 to underpin the company's Samsung Pay mobile payments system, was attacked by a Chinese group of hackers. The hackers, known as the Codoso Group or Sunshock Group, had access to LoopPay's internal network since March and went undetected until August 2015. The hackers had undetected access to LoopPay's corporate network for five months. How much of the information required to replicate the technology was stolen from the company in that time is unknown at this stage. Samsung said its payment system was not impacted and at no point was any personal payment information at risk. The company said it was an isolated incident and stressed that LoopPay was a physically separate network from Samsung Pay. thepaypers.com

e-commerce revenue up 11.8% in Q3
E-commerce transactions rose an almost identical 11.6%. Phones and tablets made up a combined 28.7% of e-commerce transactions, up from 23.1% of orders during the same time the prior year. drugstorenews.com

Users wary of using Samsung Pay after LoopPay breach

"Fraud is not a person - it is a dynamic grouping of statistics that deviate from the norm."
Stuart B. Levine, CFI, CFCI
CEO, The Zellman Group & Zelligent


ORC News
Sponsored by NEDAP
Lower Allen, PA: Police seek pair accused of stealing more than $1K in merchandise from Walmart
Lower Allen Township Police are seeking Ashley Burkett and Justin Gallo, who are accused of stealing merchandise, mainly DVDs, from Walmart. A third suspect, Dennis T. Ott was arrested at the Sears in the Capital City Mall shortly after the thefts were reported. Police said Burkett, Gallo and Ott entered the Capital City Mall attempting to go to the FYE store, which was closed. The trio was seen running from the mall as police were dispatched to the Walmart for an active retail threat, police said. Ott was caught in the mall parking lot and the stolen merchandise was recovered shortly thereafter. Arrest warrants for felony retail theft have been issued for Burkett and Gallo. Both are suspected of previous thefts from the same Walmart. pennlive.com
Stoughton, MA: Police Looking for Man Who Stole Over $2,000 of Merchandise from Stop & Shop
On Oct. 4, the suspect entered the store and stole approximately $2,000 worth of razors and personal hygiene products, according to Mass. Most Wanted. The suspect fled in a 2001 Blue Jeep Grand Cherokee operated by an unknown black male. The same suspect shoplifted $500 from the same store on Sept. 29. patch.com

Flint, MI: 2 Men Arrested in $1,000 Home Depot Shoplifting Case
Two Flint men have been arrested in connection with a shoplifting at an Oakland County Home Depot in which a customer fired shots at the fleeing getaway vehicle. The 52-year-old and 46-year-old suspects are expected to face retail fraud charges in connection with theft of more than $1,000 in merchandise from the Auburn Hills store. Their names were not released. A Clarkston woman shot at an SUV on Tuesday as it was leaving the parking lot. The television station says one of the SUV's tires was flattened. abcnews.go.com

Hadley, MA: $400 worth of purse go out the window following Marshall's Grab and Run
Several suspects were able to load stolen purses into a vehicle and drive out of the store parking lot before being caught by police. Hadley Police were alerted of a trio stealing more than $400 worth of merchandise from the Marshalls at the Mountain Farms Mall on Saturday afternoon. When Police stopped the car, it was discovered that the operator and two passengers had stolen several purses from Marshalls. The purses were recovered in the vicinity as the passengers were throwing them out of the window prior to being stopped, police said. masslive.com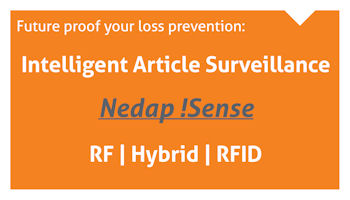 Do you have an ORC case to share?
Share your ORC news and help the industry grow

Retail Crime News

Sponsored by Security Resources
San Diego, CA: Police pursuit ends in crash at Plaza Bonita mall
Police said a pursuit that started in the Lincoln Park area and ended near Plaza Bonita mall involved a suspect in a shooting from a few days ago. Police did not give details on what shooting the suspect may have been involved in. The pursuit started in Lincoln Park, proceeded on southbound I-805 and ended near a Halloween Express store at Plaza Bonita mall when the suspect crashed. The driver was taken into custody. 10news.com
Charlestown, SC: Customer shoots and kills Armed Robber inside Waffle House
A customer at a Waffle House in Charleston, S.C. opened fire on a would-be robber and killed him early Saturday morning and will not be charged for the shooting, police said. Waffle House division manager Brandon Rogers said, "No one was injured besides the suspect." The thief, 19-year-old Joshua Jermaine Davis, entered the restaurant shortly after 5 a.m., police said. By the time officers arrived, he had been shot. He died later in hospital. nydailynews.com
York, PA: Burglar flees a jewelry store with nearly 200 rings, valued at $6,000
Police said that on Saturday about 1:47 a.m., they were sent to Ken's Jewelry and Coin, 927 E. Market St., for a report of a burglary in progress, documents state. Jorge Luis Rivera-Guzman, 22, of no fixed address, faces charges of burglary, criminal trespass, criminal mischief, theft and receiving stolen property. He was arraigned on the charges and remains in York County Prison in lieu of $50,000 bail. ydr.com

Poplar Bluff, MO: Furniture-store worker accused of stealing $75,000
An accounts-payable clerk at a Poplar Bluff furniture store may face charges after her arrest Thursday morning on suspicion of fraudulently charging nearly $75,000. An accounting manager at Hefner Furniture and Appliance noticed discrepancies in the company's credit-card account, Poplar Bluff Police Capt. David Sutton said. "The fraudulent charges were made to a single account, with no name attached to the payee," Sutton said. "... They did an internal investigation and developed Nicole Hammonds as a possible suspect before contacting the police department." semissourian.com

Parkville, MD: Man Robs Store, Uses Uber for Getaway Car
A 23-year-old man in Parkville, Maryland recently robbed a store at gunpoint. But police quickly tracked him down and arrested him along with his getaway driver. But they let his driver go. Why? The poor guy was just an Uber driver. That's right, Dashawn Terrell Cochran is the suspect in a bizarre robbery that took place outside Baltimore on Wednesday. Police say Cochran approached the counter of a store with some Tylenol and then pulled a gun on the cashier. He got away with a bunch of cash and then apparently hailed an Uber. gizmodo.com

Indianapolis, IN: Police in Indiana find $1 million in Counterfeit Merchandise
Authorities say they've found more than $1 million worth of counterfeit merchandise in an Indianapolis storage unit that they suspect a gang was using to receive and distribute items across the U.S. Authorities discovered counterfeit UGG gloves, North Face jackets and Beats by Dre headphones plus illegal drugs and other items in one unit. The discovery led them to several more units at another storage facility, where they found more than 300 boxes of similar counterfeit items. The investigation began when a Hancock County Sheriff's deputy pulled over a vehicle for a traffic violation and discovered hundreds of pairs of counterfeit UGG gloves. Two men, 43-year-old Fei Qi Zhang and 34-year-old Ling Jiang - were arrested on counterfeiting and drug possession charges. wishtv.com
Phenix City, AL: Piggly Wiggly stores the target of a Burglary Spree; 4 stores hit
The Phenix City Police Department and Piggly Wiggly JTM Corporation are trying to identify six people that may be connected to the burglary of multiple stores in East Alabama this year. In two separate posts to social media, surveillance video shows six masked, armed men entering the Piggly Wiggly store in Phenix City on Oct. 6. The JTM Corporation, the company that owns the stores and several others across the Chattahoochee Valley, says the same type of burglary occurred at the Piggly Wiggly location on 280 Bypass in Phenix City in January; two other stores in Troy, AL and Tuskegee, AL were also victims to similar crimes in January and April 2015, respectively. wtvm.com
Austin, TX: Truck crashes through a jewelry store
The crash and attempted burglary happened at around 4 a.m. at North Interstate 35 and U.S. Highway 290, the owner of TJ Jewelry said. In the video, a truck can be seen crashing into the store, destroying furniture, display cases, walls and the ceiling. Seconds later, cameras outside show three men jumping out of a Black Ford Explorer running into the store. All of the men were wearing hoodies and one was carrying a backpack in the video. kvue.com
NYC, NY: Scammer busted after trying to retrieve bag full of fake credit cards in rental car
A not-so-crafty con man was busted on forgery, grand larceny and criminal impersonation charges when he left a bag full of fake credit cards in a rental car - and then went to the rental car company to retrieve the bogus goods, officials said Saturday. Carl Black, 33, allegedly rented a Dodge Charge from an Enterprise office at Kennedy Airport on Sept. 15, but never returned the vehicle. Cops found the car in the Bronx earlier this week and brought it back to the rental business, but when workers were preparing it for its next client, they found a bag in the trunk filled with a treasure trove of fake Visa debit and credit cards under different names. Since he rented the car with a fake credit card and a forged ID, cops had no idea who he was. But Black repeatedly called Enterprise, claiming he accidentally left his bag in the car and wanted it back. nydailynews.com

State of Michigan Inspectors find 15 Skimming devices on 6,000 gas pumps around the state

New Mexico leads nation in burglaries per capita, FBI stats show

St Charles, IL: Smash & Grab Robbery at Jared on Saturday night, merchandise valued at over $200,000


Robberies and Burglaries
● Campus Express - Syracuse, NY - Robbery
● Circle K - Gila Bend, AZ - Armed Robbery
● Dollar General - Tulsa, OK - Armed Robbery
● Domino's - Lincoln, NE - Robbery
● Eastside- Sanford, ME - Armed Robbery
● Family Dollar - Shreveport, LA - Armed Robbery
● Fast & Friendly - Springfield, MO - Armed Robbery
● Isha Mart - Franklin Co, PA - Robbery
● Ken's Jewelry - York, PA - Burglary
● Ohki Dokie BP - Athens, GA - Burglary
● Piggly Wiggly - Phenix City, AL - Burglary
● Shell - Gila Bend, AZ - Armed Robbery
● Subway - Boulder, CO - Robbery
● Time wise - Houston, TX - Robbery
● TJ Jewelry - Austin, TX - Burglary
● 7-Eleven - South Daytona, FL - Armed Robbery


Featured Job Listings
Sponsored by NuTech National
Feature Your Job Here For 30 Days -
70% Aren't On the Boards
VP of Sales/Client Relations
More details coming soon
Confidential - Retained Search
Nationwide
Gus Downing
VP AP & Global Facilities
lululemon athletica
Vancouver, BC, Canada
lululemon athletica
Director of Safety & Security
Southern Wine & Spirits
Greenwood, IN
Southern Wine & Spirits
Director, LP
Save Mart Supermarkets
Modesto, CA
Save Mart Supermarkets
Dir AP
Safeway
Lanham, MD
Safeway
Dir AP
99 Cents Only Stores
Commerce, CA
99 Cents Only Stores
Reg Dir LP
Sears
Hoffman Estates, IL
Sears Holdings Corp
Dir LP
Pier 1 Imports
Fort Worth, TX
Pier 1 Imports
LP Dir
BevMo
Concord, CA
BevMo
Dir LP
Lane Bryant
Columbus, OH
Lane Bryant
Dir LP (Western Canada)
Walmart Canada
Calgary, CA
Walmart Canada
Dir LP
Cracker Barrel
Lebanon, TN
Cracker Barrel
Dir Safety AP Solutions
Walgreens
Deerfield, IL
Walgreens
Dir of AP, Global Ecommerce
Ralph Lauren
Greensboro, NC
Ralph Lauren
Territory LP Dir.
Burlington Stores
Los Angeles, CA
Burlington Stores
Dir. of Security
Estee Lauder
El Segundo, CA
Estee Lauder
Director of LP
Pacific Sunwear
Anaheim, CA
Pacific Sunwear
Market AP Specialist
REI
Seattle, WA
REI
Regional LP Mgr
Tillys
Bay Area, CA
Tillys
Loss Prevention Openings
Downing & Downing
Nationwide
Karl Glatt

Limited Time Only - Post Your Multi-Unit LP jobs for FREE - Learn More Here

Daily Job Alerts


Appearing One Day Only
View our Internet Jobs Archives here
LP Manager
Amazon
San Leandro, CA
Amazon
AP Mgr
Home Depot
Elmont, NY
Home Depot
Dept Mgr LP & Safety
Lowe's
Trevose, PA
Lowe's
Dept Mgr LP & Safety
Lowe's
Lehighton, PA
Lowe's
Market LP Team Leader
Meijer
Flint, MI
Meijer
District AP Mgr
Saks Fifth Avenue
Palm Desert, CA
Saks Fifth Avenue
AP Team Leader
Target
North Huntingdon, PA
Target
AP Team Leader
Target
Carson City, NV
Target
AP Manager
Walgreens
Albuquerque, NM
Walgreens
Mgr AP Supply Chain Safety & Security
Walgreens
Moreno Valley, CA
Walgreens
LP Manager Hrly
Kmart
Beckley, WV
Sears Holdings Corp
LP Manager Hrly
Sears
Mary Esther, FL
Sears Holdings Corp
LP Manager Hrly
Sears
Meriden, CT
Sears Holdings Corp
LP Manager Hrly
Sears
Sterling Hts, MI
Sears Holdings Corp
LP Manager Hrly
Sears
Yonkers, NY
Sears Holdings Corp
LP Manager Hrly
Kmart
Vernon, CT
Sears Holdings Corp
AP Manager in Training
Walmart
Franklin, VA
Wal-Mart
AP Manager in Training
Walmart
Washington, IL
Wal-Mart
AP Manager in Training
Walmart
Methuen, MA
Wal-Mart
AP Manager in Training
Walmart
Greenville, NC
Wal-Mart
AP Manager in Training
Walmart
Creston, IA
Wal-Mart
AP Manager in Training
Walmart
Lansing, MI
Wal-Mart


Home of the Industry's Original
On the Move

| | |
| --- | --- |
| | Frank Devlin was named Director of Safety Operations for Sears Holdings Corporation. |
| | Mark Shoemaker was named Senior Manager, Corporate LP for JC Penney. |
| | Diane Valdez was promoted to Senior Area Loss Prevention Manager for Ross Stores. |
| | Al Robinette was named Regional Loss Prevention Manager for Destination Maternity Corp. |
Post Your New Job or Promotion!
See all the Industry Movement


Your Career
Sponsor this section of the Daily
Why Making Explicit Promises Can Boost Productivity A broken promise can not only cause productivity to drop but it can lead organizations down the wrong path. By getting commitment from teams and leaders, it creates a culture of responsibility and accountability. Here are some steps to keep productivity high through promises. Be on the same page

The Psychological Tip to Help You Overcome Procrastination Even the most hardworking employees occasionally face procrastination. The best way to push through your reluctance to work is to either increase the value of the tasks or decrease the value of what's distracting you. By making it personally important, you're less likely to put it off. Connect it to your identity



Last week's most popular articles--



12 Moving Facts about Walt Disney That Will Inspire You to Succeed Walt Disney created Walt Disney World 44 years ago this month, and there's much inspiration to be found from his life story. Not only did he create the happiest place on Earth, he had to go through numerous hardships and obstacles to get there. Here are some little known facts about Disney to show you that dreams do come true. Grew up poor

101 Greatest Quotes About Success and How to Achieve It Sometimes all the inspiration you need to reach for the stars and follow your dreams can be found in words of wisdom of those who have gone before you. Let these quotes from successful people motivate you to persevere. "80% of success is just showing up"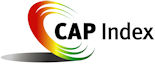 Tip of the Day
Sponsored by Vector Security
Social media can be a fantastic platform for every company and executive, but it can also be a nightmare. Mixing personal with professional oftentimes sends the wrong messages and can absolutely destroy the image a professional needs to maintain in the public arena. Maintaining boundaries and separating the two can oftentimes be difficult to accomplish as corporate America searches for every piece of information they can find on executives and companies. And regardless of what anyone says, your professional image should always take precedence over your personal image in the social media world.

Just a Thought,
Gus





Upcoming Events
---
Recruiting?
Get your job e-mailed to everyone... everyday
Post on our Featured Jobs Board!
Reach your target audience in 2015 every day!
Request our 2015 Media Kit
update account / change e-mail
unsubscribe FEEDBACK
www.downing-downing.com

Advertise With The D&D Daily




36615 Vine Street, Suite 103
Willoughby, OH 44094
440.942.0671
copyright 2009-2019
all rights reserved globally