The D&D Daily Mobile Edition
October 13,

2015



The LP Industry's #1 News Source - Informing, Educating and Instilling a sense of community



News Brief
Sponsored by WG Security Products, Inc.
STANLEY Security Launches STANLEY Retail Insights to Drive Excellence in Loss Prevention
STANLEY Security, a leading global manufacturer and integrator of comprehensive security solutions for a wide range of industries, unveils its first industry-based version of the newly launched STANLEY Insights Professional Services and Analytics Solutions Software, specifically tailored to gather, analyze and drive operational performance that will directly impact the success of STANLEY Security's retail customers. STANLEY Retail Insights is the culmination of knowledge gained from more than 30 years spent partnering with retailers utilizing customized data, tools and a distinctive methodology to leverage best practices for retailers. stanleycss.com

FBI Replaces Recent EMV Chip Security Warning With New One, Encourage Retailers to Adopt Additional Security Measures
The FBI's warning Friday about cybersecurity risks associated with EMV (Europay, MasterCard and Visa) chip technology Homeland Security Today reported on, was pulled and replaced Saturday with a new Public Service Announcement (PSA) stating that, "While EMV cards offer enhanced security, the FBI is warning law enforcement, merchants and the general public that no one technology eliminates fraud and cybercriminals will continue to look for opportunities to steal payment information." The FBI warned that, "Although EMV cards provide greater security than traditional magnetic strip cards, an EMV chip does not stop lost and stolen cards from being used in stores, or for online or telephone purchases when the chip is not physically provided to the merchant, referred to as a card-not-present transaction."

In its updated PSA, the FBI urged consumers to use the EMV feature of their new card wherever merchants accept it to limit the exposure of their sensitive payment data. The FBI also encouraged "merchants to handle the EMV card and its data with the same security precautions they use for standard credit cards. Merchants handling sales over the telephone or via the Internet are encouraged to adopt additional security measures to ensure the authenticity of cards used for transactions."

"At a minimum," the FBI said, "merchants should use secure servers and payment links for all Internet transactions with credit and debit cards, and information should be encrypted, if possible, to avert hackers from compromising card information provided by consumers. Credit card information taken over the telephone or through online means should be protected by the retailer to include encrypting digital information and securely disposing written credit card information." hstoday.us

70-year-old banned from N.J. Whole Foods finds social media vindication - LP stop leads to company apology
Attention shoppers: If you are unhappy with how you are treated at a local supermarket, take your story to Facebook. That's the lesson from 70-year-old Maplewood woman Marge Dooley, whose story apparently generated so much social media chatter that it solicited an apology from her local Whole Foods. According to VillageGreenNJ.com, Dooley was walking out of the Millburn-Union Whole Foods on Oct. 4 after having purchased about $60 worth of groceries. She was stopped by store security after she, apparently accidentally, left the store with some cheese under her purse in her cart, the report said. Dooley was taken to the back of the store, questioned, photographed, and banned from all Whole Foods in the tri-state area, the report said.

Dooley's daughter, Margaret Nolan of South Orange, posted to a local Facebook group about the incident, which generated hundreds of comments questioning the move. The online post came after Nolan had tried unsuccessfully to talk with managers at the store, the report said. The social media flurry surrounding the incident was fiery. "I will never go back to this store, or any WF store, again after the way you treated a beloved grandmother in our community," one commenter on the store's Facebook page said. "We don't shake down elderly folks in this community. It is out of line with our values."

Store officials responded to a negative review on its Facebook page. "Loss prevention is an unfortunate necessity in retail. At Whole Foods Market, we strive to achieve the right balance between loss prevention and fostering a welcoming, friendly environment in all our stores," the Facebook post read. "This is an unfortunate incident and we have reached out to the shopper directly to make things right. We are also having discussions with the loss prevention company at this store to ensure they clearly understand our expectations when it comes to our customers." nj.com

Whole Foods 'Removes and Replaces' Security Company that Detained 70-year-old shopper
A security company that detained an elderly woman and banned her from all of the Whole Foods locations in the tri-state area after she walked out of the store with some cheese left in her cart has been fired, a store spokesman said Monday. "As promised, we've reviewed our security procedures for the store and the firm we previously contracted with has been removed and replaced," Michael Sinatra, a spokesman for the company, said in an email to NJ Advance Media. He did not respond to questions asking what firm the store had previously contracted with, or if the swap would affect other Whole Foods locations. nj.com

Olive Garden is under fire for kicking out a police officer on his birthday because he was carrying a gun
Kansas City Police Officer Michael Holsworth says he went to Olive Garden on Sunday with his family to celebrate his birthday when an employee demanded that he leave because of his firearm, according to the Kansas City Star. Holsworth was on duty and wearing his police uniform, he wrote on Facebook in a post that has been shared more than 12,000 times. His family was late to arrive, so he was waiting for them at the front of the restaurant when an employee walked up to him and said, "Sir, we don't allow guns in here," according to Holsworth. "I actually thought it was a joke at first, so I asked her, 'Are you serious?'" he wrote. "She replied back with 'Yes.' So I told her, 'Well, I can leave I guess.' She then replied back, 'Yes, please leave.'"

Olive Garden has since apologized for the incident. "Officer Holsworth's experience was unacceptable and completely inconsistent with how we treat members of law enforcement," Olive Garden spokesman Rich Jeffers told Business Insider. "Police officers are always welcome at Olive Garden. They serve our communities, and we love serving them." Jeffers said the company's president, Dave George, has personally called Holsworth to apologize. businessinsider.com

Big Lots faces federal fine after worker injured in Massachusetts store
Big Lots Stores is facing $66,000 in proposed fines from the Occupational Safety and Health Administration after boxes of patio furniture, piled high in a stockroom, fell and injured an employee at the Danvers store last week. The assistant manager was hospitalized on Oct. 2 after he was hit by falling boxes, some weighing up to 53 pounds each.

Every workplace - including a retail store - has potential hazards," said Anthony Covello, the agency's acting area director in Andover. "Unsafely stacked stock resulted in serious and avoidable injuries for this Big Lots employee." The agency, which oversees workplace safety, "found numerous boxes of stock were stacked high and in an unstable condition throughout the storeroom," according to a statement from the Department of Labor. The agency's investigation also found the stockroom's aisles were clogged by boxes, broken pallets, plastic wrap, packing materials and pieces of cardboard. These kinds of conditions "exposed employees to fractures, broken bones, concussion, sprains and other injuries," according to the agency. An employee might also be trapped and unable to get out in case of fire. In 2014, the agency cited Big Lots for similar hazards at stores in New York and Georgia. salemnews.com

Excessive calls for police help with shoplifters will cost businesses in East Lampeter, PA
Under a new ordinance, businesses in East Lampeter that call township police to respond to shoplifting incidents will be required to pay for police services when the number of calls is deemed "excessive." The supervisors adopted the ordinance Oct. 5 to address "excessive" retail theft calls for police services. It takes effect Dec. 1. Under the ordinance, businesses will: ● Pay $250 for police service costs for each shoplifting call in excess of 10 per month. ● Pay $250 for each shoplifting call that does not result in the filing of a criminal complaint by the business in excess of two per month. East Lampeter police Chief John Bowman said the department handles more than 300 calls a year for shoplifting. "Part of the reasoning behind the ordinance is to have businesses be mindful of loss-prevention procedures and to encourage them to put measures in place to help us," he said. lancasteronline.com

SmartMetric to Provide a USB Interface for EMV Chip Cards That Will Bring Its Biometric EMV Chip Card Safety to the World of Laptop and Mobile Online Shopping
SmartMetric, Inc. SmartMetric, the creator of the world's first biometric activated EMV chip in a credit/debit card, is now working on delivering a miniature chip card connector for reading its biometric chip card for online computer and or mobile phone buying. The SmartMetric biometric payments card is the world's first credit / debit card that has a miniature fingerprint scanner built inside the card that is used to activate the card's EMV chip. The company uses the same banking industry EMV chip that is now being used around the world. marketwired.com

Terrible Herbst Selects Gilbarco for POS at all 108 C-Stores
Terrible Herbst Inc. will be replacing the existing point-of-sale (POS) systems at all 108 convenience stores with Gilbarco Veeder-Root's Passport POS system and Impulse upselling platform. Las Vegas-based Terrible Herbst selected the Gilbarco suite for its reliability, flexible merchandising functionality and availability on the Chevron network, Gilbarco said. Passport's design will allow it to streamline EMV (Europay MasterCard and Visa) upgrades through the interface with existing dispensers. cspnet.com

Ross completes 2015 expansion plans, adding 90 new stores throughout the year

Kohl's expands same-day delivery to 9 cities ahead of holiday season

Bon-Ton to hire 13,000 seasonal workers

GameStop announces their stores will stay closed on Thanksgiving Day

Urban Outfitters asks employees to work for free

Kroger becomes largest retailer to offer transgender workers full health benefits


RETRACTION - Yesterday we incorrectly reported that Arnold Milliken was promoted to Director of Asset Protection for Lord & Taylor.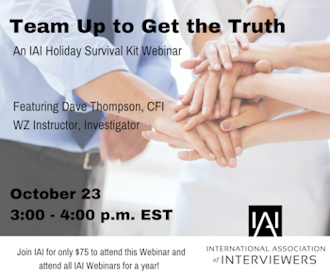 All the News - One Place - One Source - One Time
The D&D Daily respects your time & doesn't filter retail's reality
Report Your News!
(content subject to approval)




Eastern European Hackers Breach America's Thrift Stores
Another charity store chain has been hacked: America's Thrift Stores, an organization that operates donations-based thrift stores throughout the southeast United States, said this week that it recently learned it was the victim of a malware-driven security breach that targeted software used by a third-party service provider. "This breach allowed criminals from Eastern Europe unauthorized access to some payment card numbers," the company's CEO said in a statement. "This virus/malware, is one of several infecting retailers across North America. The U.S. Secret Service tells us that only card numbers and expiration dates were stolen. They do not believe any customer names, phone numbers, addresses or email addresses were compromised. This breach may have affected sales transactions between September 1, 2015 and September 27, 2015. If you used your credit or debit card during this time to purchase an item at any America's Thrift Store location, the payment card number information on your card may have been compromised." krebsonsecurity.com

Insider threat set to grow, warns expert security panel
The insider threat - a member of staff who either maliciously or negligently allows sensitive corporate data to fall into criminal hands - is set to grow in the next two to three years, a panel of experts has warned. Speaking at technology conference IP EXPO in London this month, Dave Palmer, director of technology at security firm Darktrace, named privacy advocate and former US government employee Edward Snowden as an example of an insider. "I think we've got more to see from insiders, that's a threat we're starting to become familiar with, like Edward Snowden for instance," said Palmer. "We're going to see some insiders either deliberately or accidentally do enough harm to totally debilitate a business' operations, that will happen within the next three years," he added.

Troels Oerting, former cyber crime chief at law enforcement agency Europol, and current group CISO at Barclays, said that his approach to cyber security hasn't changed since he moved into the private sector. "I work for a bank now not Europol, but I haven't changed my mind. I look at the adversaries and ask, what do they want? Money, information? Then I look at the tools. One of those tools is the insider, it's both a threat and a tool. We'll see more of the same in future, but with an increased sophistication, and perhaps the possibility of machine learning and AI being used by cyber criminals to speed up their attacks against us." computing.co.uk

A 'cyber Pearl Harbor' could mean new security mandates
If businesses don't put in place stronger cybersecurity defenses, Congress might do it for them. That's the warning from Rep. Gerry Connolly (D-Va.), a prominent voice in Congress on IT issues, who cautions if the firms that oversee critical infrastructure such as the electric grid are hit with a catastrophic cyberattack, lawmakers could be compelled to impose new regulations that could rankle the industry. "I will tell you this: In the event of a cyber Pearl Harbor, the public will demand that Congress regulate, and standards will be imposed and there'll be no getting around that," Connolly said in remarks at a recent meeting of the Cloud Computing Advisory Caucus, which he co-chairs. "And if we want to avoid that, we've got to try to encourage [the] private sector to set very high standards that they voluntarily agree to try to meet." cio.com

Dominos turns quality focus on store network
A few years after a successful marketing campaign where it focused on making a better pizza, Domino's Pizza is now focusing on making a better store network. Domino's, is partnering with payment security and redundancy technology provider EchoSat to provide secure communications redundancy for electronic payments data and business systems to its corporate and franchise stores. The retailer will employ a wide range of EchoSat wireless solutions to provide critical failover for its retail footprint across North America. Domino's hopes adding this additional level of redundancy to the retail network will allow it to continue to focus on digital channels, which drove 50% of U.S. sales at the end of 2014. chainstoreage.com

Arrest of Chinese Hackers Not a First for U.S.

CIO Pay Jumps 30% Amid Rising Demand for Digital Business Leaders

Study: Millennials don't want plastic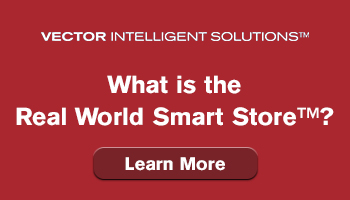 Vendor Spotlight


Checkpoint Systems' RF/RFID Antenna Boasts Flexible, Customizable Design Options, Powerful Use of Data for Apparel Retailers
RF, RFID and Dual-Mode Versions Meet Unique Retail Needs, Protect Business Investments
THOROFARE, N.J. - Oct. 13, 2015 - Checkpoint Systems, Inc., a leading global supplier of merchandise availability solutions for the retail industry, today announced the EVOLVE MV E10 2.0 antenna, which features a highly customizable design and the ability to leverage powerful data analytics to empower loss prevention, operations and merchandising apparel retail professionals.

In addition, The E10 2.0 comes in RF, RFID and dual-mode (RF/RFID) versions to meet the specific needs of retailers and enables them to future proof their business investments. For example, by allowing retailers to invest in RFID at a later point via an RFID upgrade kit, the E10 2.0 enables them to use their existing electronic article surveillance (EAS) RF solutions today and then use RFID when the time is right for their businesses. In dual-mode, only one tag is required for both inventory management and loss prevention.

According to Uwe Sydon, Senior Vice President of Innovation, Checkpoint Systems, "The E10 2.0 represents a new generation of antenna where style meets substance. Whether retailers want to adapt to existing store layouts, boost their brand messages or create a visual deterrent to theft, the E10 2.0 is ready to meet their needs. In addition, powerful data analytics enhance loss prevention and merchandising capabilities."

Flexible Design
Accommodating flexible store designs is one of the drivers of RFID adoption at apparel retailers. Checkpoint has taken the E10 2.0 to a new level of design flexibility. The antenna can be used as a sleek see-through acrylic design, or can be changed instantly to become an advertisement panel for a store's products, simply by inserting graphic panels that are held in place by the elegant standard display. Advertising panels serve as a low-cost means to promote in-store campaigns or the brand itself.

The new antenna also is EMOPrint ready, which means retailers can obtain from Checkpoint full color textile panels that are easy to modify on the E10 2.0. EMOPrint improves the appearance of the antenna, making the store entrance much more appealing, an important factor for apparel retailers.

Lastly, retailers can further customize the antenna by ordering from Checkpoint full color graphic prints that are applied to the antenna base plates and RFID elements, to create a unique branded antenna solution. Some antenna areas are also available in color options to meet a store's overall design scheme. In addition, the side of the antenna can be fully illuminated to create a high impact visual effect.

Powerful Data Analytics
Checkpoint's data analytics for the E10 2.0 help merchandising and operations staff better understand store traffic, and ensure that store associates leverage RF/RFID investments appropriately, comply with store shoplifting policies and have systems always turned on and operating properly.

Integrated Vistor Counting is embedded in the new system, offering highly sophisticated functionality, analytics and reporting to improve profitability. It enables retailers to maximize the potential of their sales floor space, calculate shopper conversion rates and improve staffing allocations.

Read more here.

Press Releases

Wicklander-Zulawski & Associates' Veterans
Officially Take Ownership of Company

Respecting the past while ushering in the future, WZ changes ownership officially
CHICAGO, October 12, 2015 - Two WZ senior partners and interviewing veterans, Shane Sturman, CFI, CPP and Wayne Hoover, CFI, purchased the remaining shares of the industry-leading training and consulting company Wicklander-Zulawski & Associates, Inc. (WZ). Shane Sturman will continue in his role as WZ President and CEO, which he has held the last 7 years and Wayne Hoover will remain Vice President ensuring the organization's leadership will remain intact.

David Zulawski will retain his position with WZ as a member of the Board of Directors and as an officer of the company. He will be involved in the daily business of WZ focusing on research and development as well as special assignments. Dave Zulawski said, "This is a seamless transition for WZ. Shane and Wayne will maintain their leadership positions while we continue to look for future innovations as we have always done."

Doug Wicklander and Dave Zulawski started Wicklander-Zulawski in 1982 with a vision of becoming the unquestioned leader in interview and interrogation training and consulting. The organization has grown to provide over 400 seminars a year around the globe to interviewing professionals in the public and private sectors. "Our success at WZ relied on our succession planning to assure the integrity and quality of our programs will be maintained into the future. We are leveraging the skills and drive of Wayne and Shane to continue Doug's and my focus for the company in the years to come." said Dave Zulawski one of the founding partners.

For the past seven years Senior Partners Shane Sturman and Wayne Hoover have been instrumental in crafting the organization's direction by educating professionals, building relationships, and growing a solid organization built on delivering value.

"Both Wayne and I have grown up in the WZ business," said Shane Sturman, CFI, President and Chief Executive Officer of WZ. "We will continue to realize Doug and Dave's dream of a successful company, but even more important is to carry on their enthusiasm for the interviewing craft and continue to embody and teach the relentless pursuit of truth."

"It's both a duty and an honor to continue the important work that Doug and Dave created and fostered," said L. Wayne Hoover, CFI, Senior Partner and Vice President of Certified Forensic Interviewer (CFI) programming for WZ. "Our goal is to continue their industry-changing initiatives and keep our clients abreast of the newest thinking in interviewing."

WZ's newest offerings have been gaining industry share including:

● Multiple new Distance Learning Webinar modules
● An Executive Education division
● An expanded Investigations and Consulting division
● A new Distance Learning platform for online training called "WZ Academy" launching later this year

WZ's recently rolled out its own "6 Milestones to Elite" curriculum guide in response to an overwhelming number of requests for an organized way to approach professional development specifically for interviewing. No matter what career level, whether just starting out in the interviewing field or if you need a refresher of key concepts, professionals will find educational value throughout the 6 Milestones to Elite guide. For more information, visit http://www.w-z.com/six-milestones-to-elite/.




About Wicklander-Zulawski & Associates
Wicklander-Zulawski & Associates, Inc. (WZ) continues to be recognized as the premier consulting and training company on interview and interrogation techniques. We are dedicated to assisting public and private sector professionals to improve their ability to obtain the truth through legally acceptable techniques. To this end, WZ continues research to provide the highest quality training, products and professional services to an ever-increasing number of organizations throughout the world.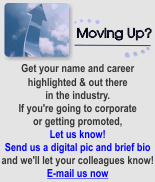 Incorporated in California in 1998, WG has been turning heads in the EAS and RFID industry with its ingenuity and out-of-the-box thinking since its inception. In this LPNN interview, Graham Handyside, EVP Worldwide Operations, and Ed Wolfe, VP Business Development, WG Security, tells us about the innovative products that have come from addressing their customers' various needs over the years, such as the Seal Tag, the Ninja Tag, and the Skyguard 2A system. In this video, also learn about WG's Eyes on U product - a three-in-one solution that combines the functionality of EAS, RFID and video.

---
In this LPNN Quick Take, Rex Gillette, Vice President Retail Sales, Protection 1, tells Joe and Amber a little bit about the secret sauce behind Protection 1's success since entering the retail LP market - great customer service. Rex also provides some helpful advice to professionals in the industry.
Solution Providers, have a video or commercial you want to publish? Contact us.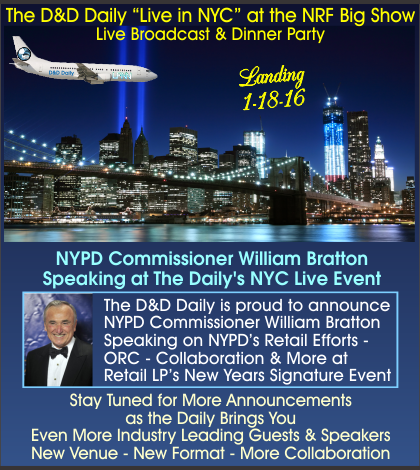 e-commerce

Sponsored by The Zellman Group
Security, Data Breaches Slow Down Mobile Payments Adoption
The security vulnerabilities typically associated with mobile payments are likely holding back adoption. Nearly nine in 10 respondents (87%) expected to see an increase in mobile payment data breaches over the next 12 months, and almost half indicated lost or stolen devices and the use of public Wi-Fi as a significant security risk when it comes to mobile payments. Security has long been one of the top issues associated with mobile payments. In June 2015 research from Mobile Ecosystem Forum (MEF) and Wirecard, conducted by On Device Research, 11% of mobile media users worldwide in Q3 2013 and Q3 2014 said they did not trust the security of mobile payments and indicated it as a barrier to making payments via their mobile phone. emarketer.com

Could Card Networks Take Bitcoin Mainstream?
To cross the chasm from early adopters to mass adoption, merchant acceptance has to be the norm, not the exception. When bitcoin can be used to buy groceries and pay bills where people live and work, it will start to have utility for the masses. Until then, it will remain a niche application. It's time to consider inter-operability and connect bitcoin to existing debit card networks. By linking bitcoin to these networks, consumers get immediate access to over 28 million merchants around the world. Bitcoin debit cards are still uncommon and many programs have been unsanctioned and short-lived, often cobbled together by companies with little or no experience in this (regulated and conservative) space. Cards can become a key enabler for bitcoin companies, especially if they become long-standing offerings. coindesk.com

Etsy faces big new challenge - from Amazon
Following months of speculation, Amazon.com is officially launching Handmade at Amazon. The new online store features handmade items crafted and sold directly by artisans, and is a direct challenge to Etsy Inc. More than 30% of goods on Handmade by Amazon are customizable. All merchandise must be completely handmade with no factory involvement. Every Handmade product page contains a location icon identifying where the artisan is based, along with a link to the artisan's profile. chainstoreage.com

Facebook pushes shopping features in move to e-commerce

"Fraud is not a person - it is a dynamic grouping of statistics that deviate from the norm."
Stuart B. Levine, CFI, CFCI
CEO, The Zellman Group & Zelligent


ORC News
Sponsored by NEDAP
Cadillac, MI: Traffic stop leads to $15,000 recovery an 2 Changed with Check Fraud and Organized Retail Theft
Two Indiana men have been arraigned in Wexford County on stolen property charges after they were stopped for speeding in Cadillac Thursday night. Tige Romain Fennessee, 40, of South Bend, Indiana, was charged with two counts of organized retail crime, two counts of forgery, altercation or counterfeiting of a financial transaction device, and receiving and concealing stolen property following incidents at Family Farm and Fleet and Tractor Supply between Oct. 7 and Oct. 8 in Cadillac. During questioning, one suspect revealed there was a warrant for his arrest on fraudulent check charges in Indiana. After placing him under arrest, the officer found chainsaws and other merchandise in the back of the vehicle. The suspects' vehicle was impounded, and a search warrant was obtained. A search of the vehicle revealed more than $15,000 worth of property allegedly purchased with fraudulent checks. Some of the items were purchased in Cadillac. Several pieces of identification and checks matching the IDs also were recovered. cadillacnews.com

Jackson, MS: Thieves use a small boy to pull-off a$1,500 Cricket Wireless phone theft
Flowood Police are searching for several thieves who worked together to steal cell phones Monday from a company that captured the crime on surveillance cameras. What's even more disturbing is that a small child took part in the theft. Bluephone wireless company owner Jared Laster was shocked by the bold theft at his business Monday morning when five people walked in and walked out with $1,500 in cellphones. The thefts happened around 11:15 a.m. and less than an hour later they entered Cricket Wireless in Jackson to have the phones activated. The manager said it was a regular customer who had three children with them. "Once they left, the young lady next door at the check cashing place next to us came over. She apparently already got the information about them stealing phones," said Cricket Manager Melisa Palmer. "Apparently the kids are used to this because when I saw the video it was like they were pros." msnewsnow.com

Bay City, MI: A couple gets jail, probation for $4,917 bottle return slip scam
An investigation determined that in August and September, Deana LaBean and her husband would come to the store two to three times daily and redeem bottle slips totaling hundreds of dollars, Albrecht said. Their two daughters also would visit the store to redeem bottle slips, Albrecht testified. Via bottle slip returns, the LaBeans stole $2,177.10 in August 2014 and $2,740.10 September 2014, Albrecht testified. mlive.com

Lewis Co, WA: Woman Charged After Theft of $3,000 in Merchandise From Centralia Outlet Malls
A Tacoma woman was charged Monday with orchestrating a retail theft operation, including the use of three juveniles to steal $3,000 worth of items from several stores in the Centralia Factory Outlets. Rosemary Valderas Valencia, 44, of Tacoma, was charged Monday in Lewis County Superior Court with two counts of second-degree organized retail theft. Officers obtained a search warrant for the car and reportedly found $3,034 in stolen merchandise from Aeropostale, Claire's, Hanes, UnderArmour, The Children's Place, New Balance and Nike. chronline.com

Naugatuck, CT: Cart Load of merchandise recovered by Walmart Loss Prevention
Police reported on Oct. 6 at approximately 12:24 a.m. an officer responded to Walmart for a larceny complaint. Police reported Mateo and another suspect stole groceries, cleaning supplies, toys and watches which totaled $657.53. When they were approached by loss prevention in the parking lot, police reported, they left the chart full of merchandise and left in a vehicle. They were located and stopped on Route 8 a short time later. mycitizensnews.com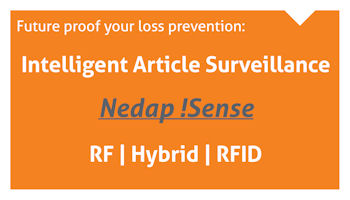 Do you have an ORC case to share?
Share your ORC news and help the industry grow

Retail Crime News

Sponsored by Security Resources
Long Island, NY: Gunman Ties Up New York & Company Employees During Armed Robbery at West Babylon Store; 3rd time this week a Women's clothing store has been robbed on Long Island
Police are investigating a Monday night robbery in West Babylon in which two employees at a women's clothing store were tied up in a back room. The incident occurred shortly after 9 p.m. at New York & Company located at 835 W. Montauk Highway. The robber, a man armed with a handgun, fled the store with an undisclosed amount of cash. The employees were not injured. Two similar robberies occurred in Nassau County last week. On Thursday, an armed, masked man robbed a women's clothing store in Carle Place and tied up four people inside the store. A few days earlier, an armed man tied up two employees and two customers during a robbery of an East Meadow women's clothing store. One of the customers suffered minor injuries in the East Meadow robbery. patch.com

Las Vegas, NV: Police searching for shooting suspect in Boulevard Mall parking garage incident
Police are looking for a suspect who shot at two people at the Boulevard Mall parking garage Monday evening. The shooting was reported around 7:15 p.m. when a suspect fired at two people in the parking garage on the southwest side of the mall. The suspect was last seen running south and is described as a black man in all black clothing. Police said there was no reports of anyone being shot. ktnv.com

Elkhart, IN: "Big R" customer with concealed carry permit opens fire as shoplifting suspects run
Police say the incident happened just before noon, after two suspects were spotted shoplifting. "During the chase another subject who was at the store, and not an employee, assisted the employees with chasing the subject and yelling for them to stop. As the subjects who were being chased entered a vehicle the subject who was not a store employee drew a handgun and fired one shot at the suspects. The suspects then fled the scene," police wrote in a news release. Detectives found one shell casing on the scene. The case is still under investigation. fox28.com

Salem, NH: Manchester man threatened Lord & Taylor Loss Prevention with a Knife
Manchester man pulled a switchblade on Lord & Taylor loss prevention officers Monday afternoon when they tried to stop him after he shoplifted a bottle of cologne. Police were called to the Mall at Rockingham Park at 2:15 p.m. for a reported shoplifter fleeing from loss prevention officers.The loss prevention officers caught up to the man, identified by police as Victor Alvarado, 27, who allegedly pulled out a switchblade knife and threatened the employees. Alvarado also allegedly warned them not to call police. Officers searched the area and located Alvarado in a swamp not far from the mall. He was taken into custody without further incident. unionleader.com

Cape Coral, FL: A Fort Myers man Gets Life in Prison for Family Dollar/Dollar General Armed Robbery
A Fort Myers man charged in an armed robbery at a Cape Coral store last summer was sentenced to life in prison Monday. Police said Justin Devon Diggs robbed the Family Dollar on June 18, 2014. Diggs and his co-defendent, Jonas Griffin, were chased by officers before they crashed at an intersection. Griffin was caught near the intersection, and Diggs caught an hour later. The duo was also charged with an armed robbery about a week before at the Dollar General Store. Diggs was sentenced to life in prison as a habitual violent felony offender. Griffin is scheduled to be sentenced later this month. nbc-2.com

Cincinnati, OH: Suspect in Store Clerk's slaying pleads Guilty to Manslaughter
Man found not guilty of aggravated murder last year. A man found not guilty of murder last year in the death of a store clerk during a robbery has pleaded guilty to a lesser charge. William King II, 37 was shot to death while working at the Wireless Doctor store on Dec. 21, 2013. On Tuesday, J. Brown pleaded guilty to a charge of voluntary manslaughter with a gun specification. Brown will spend 17 years in prison. wlwt.com

Chicago, IL: Burglars smash glass of Magnificent Mile Louis Vuitton
Two men smashed the front glass of the Louis Vuitton store on the Magnificent Mile during an attempted burglary, police said. Investigators said the men broke the glass next to the revolving door of the store in the 900-block of North Michigan Avenue around 4:40 a.m. Tuesday. But they never got in. Officers guarded the store while investigators determined whether anything was taken. Nothing was stolen. abc7chicago.com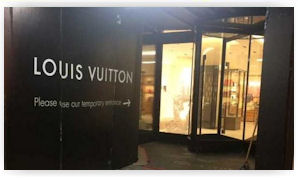 Nashville, TN: Police seeking suspects in multiple recent Armed Robberies
Police are trying to identify the suspects in an attempted robbery and an armed robbery at two different businesses Monday night. Police said the first one happened around 10:30 p.m. at the Steak 'n Shake in Madison. Three suspects entered the store, held the customers at gunpoint, made them get on the floor, took their cell phones and took about $550 from the registers, police said. No one was hurt. About an hour later, around 11:30 p.m., there was an attempted armed robbery at a Sonic in north Nashville on Dickerson Pike. Police said there were five employees and two customers there at the time. There were four other incidents at businesses Sunday night where the suspects had similar descriptions, but police haven't said if they're all related. wkrn.com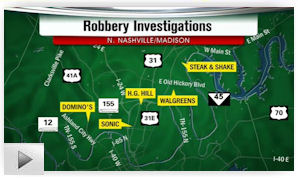 Raleigh, NC: Police have a Suspect in Arson case at Walmart
Police say a fire at a Raleigh Walmart early Sunday morning was no accident and now they're charging a man they suspect set it. It happened just before 1:30 a.m. at the store on Glenwood Avenue. The fire was set on an aisle where household products are displayed and sold. When firefighters arrived, the blaze had been extinguished by store employees. The store was evacuated because of the smoke and odor. Based on a review of surveillance video, Raleigh police released multiple images Monday of two men. Jesse James Marcus Hall, 20, is charged with injury to personal property. abc11.com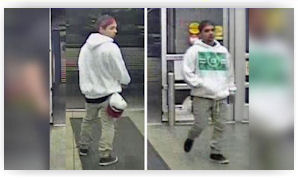 Fayetteville, AR: Police Officers Buy Boy Birthday Present Following Shoplifting Report
A seven-year-old boy recently received a remote-control toy as a birthday gift from two Fayetteville police officers. However, the story behind the gift is what is getting the officers recognition. According to a Facebook post by the Fayetteville Police Department, Corporal Belk and Officer Mercado were responding to a local Walmart, where a shoplifting report was made. When the officers arrived, they made contact with the suspect. After investigating, they learned one of the items taken was a toy. The suspect told police the toy was going to be a gift for a child's birthday. Following the investigation, the Fayetteville Police Department says Mercado and Belk decided to split the cost of the item and purchased it for the child. Not only did Mercado and Belk buy the gift for the child. They also delivered the birthday present to the seven-year-old in person. 5newsonline.com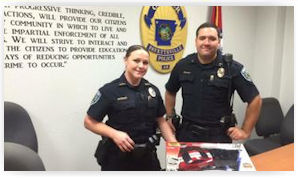 Robberies and Burglaries
● Betzi's - Patterson, OH - Armed Robbery
● Casey's - Springfield, MO - Shooting
● CVS - Wallingford, CT - Armed Robbery
● Diamond Oil - Ocala, FL - Burglary
● Dollar General - Conway, SC - Armed Robbery
● Family Dollar - Cape Coral, FL - Armed Robbery
● Giovanni's Pizza - Danville, KY - Burglary
● Kmart - Tulsa, OK - Burglary
● Macs - Sault Ste. Marie, ON - Robbery
● Marathon - Tampa, FL - Armed Robbery
● North State - Concord, NH - Armed Robbery
● Sonic - Nashville, TN - Armed Robbery
● Steak & Shake - Nashville, TN - Armed Robbery
● Verizon - St John, IN - Armed Robbery
● Verizon - West Linn, OR - Robbery


Featured Job Listings
Sponsored by NuTech National
Feature Your Job Here For 30 Days -
70% Aren't On the Boards
VP of Sales/Client Relations
More details coming soon
Confidential - Retained Search
Nationwide
Gus Downing
VP AP & Global Facilities
lululemon athletica
Vancouver, BC, Canada
lululemon athletica
Director of Safety & Security
Southern Wine & Spirits
Greenwood, IN
Southern Wine & Spirits
Director, LP
Save Mart Supermarkets
Modesto, CA
Save Mart Supermarkets
Dir AP
Safeway
Lanham, MD
Safeway
Dir AP
99 Cents Only Stores
Commerce, CA
99 Cents Only Stores
Reg Dir LP
Sears
Hoffman Estates, IL
Sears Holdings Corp
Dir LP
Pier 1 Imports
Fort Worth, TX
Pier 1 Imports
LP Dir
BevMo
Concord, CA
BevMo
Dir LP
Lane Bryant
Columbus, OH
Lane Bryant
Dir LP (Western Canada)
Walmart Canada
Calgary, CA
Walmart Canada
Dir LP
Cracker Barrel
Lebanon, TN
Cracker Barrel
Dir Safety AP Solutions
Walgreens
Deerfield, IL
Walgreens
Dir of AP, Global Ecommerce
Ralph Lauren
Greensboro, NC
Ralph Lauren
Territory LP Dir.
Burlington Stores
Los Angeles, CA
Burlington Stores
Dir. of Security
Estee Lauder
El Segundo, CA
Estee Lauder
Director of LP
Pacific Sunwear
Anaheim, CA
Pacific Sunwear
Market AP Specialist
REI
Seattle, WA
REI
Regional LP Mgr
Tillys
Bay Area, CA
Tillys
Loss Prevention Openings
Downing & Downing
Nationwide
Karl Glatt

Limited Time Only - Post Your Multi-Unit LP jobs for FREE - Learn More Here

Daily Job Alerts


Appearing One Day Only
View our Internet Jobs Archives here
LP Mgr - Investigation Support Center
CVS Health
Lomita, CA
CVS Health
LP Manager
Lord and Taylor
Columbia, MD
Lord and Taylor
LP Manager
JC Penney
Anchorage, AK
JC Penney
Area LP Manager
JC Penney
Victor, NY
JC Penney
LP Supervisor
Kohl's
Westland, MI
Kohl's
Dept Mgr LP & Safety
Lowe's
Franklin, WI
Lowe's
Dept Mgr LP & Safety
Lowe's
Union City, CA
Lowe's
Dept Mgr LP & Safety
Lowe's
Warren, PA
Lowe's
Dept Mgr LP & Safety
Lowe's
Rocky Mount, VA
Lowe's
AP Team Leader
Target
New York, NY
Target
AP Team Leader
Target
Kansas City, KS
Target
LP Manager
Sears
Waterbury, CT
Sears Holdings Corp
LP Manager
Sears
Riverside, CA
Sears Holdings Corp
Multi Unit LP Manager
Sears
Saratoga Springs, NY
Sears Holdings Corp
LP Manager
Sears
Whitehall, PA
Sears Holdings Corp
LP Manager Hrly
Sears
Baytown, TX
Sears Holdings Corp
AP Manager
Sam's Club
Murrieta, CA
Wal-Mart
AP Manager
Sam's Club
Auburn, AL
Wal-Mart
AP Manager in Training
Walmart
Hutchinson, KS
Wal-Mart
AP Manager in Training
Walmart
Coal Township, PA
Wal-Mart
AP Manager in Training
Walmart
Portage, MI
Wal-Mart
Market AP Mgr
Walmart
Columbus, OH
Wal-Mart
AP Manager in Training
Walmart
Olive Branch, MS
Wal-Mart
AP Manager in Training
Walmart
Mountain View, CA
Wal-Mart


Home of the Industry's Original
On the Move

None to report.
Post Your New Job or Promotion!
See all the Industry Movement


Your Career
Sponsor this section of the Daily
Why Common Sense is Key to Successful Management The most effective way to manage others is to use common sense. Sometimes the most simplistic approaches and management practices are the ones that are often overlooked. Here are some simple and effective strategies that should be used to get the best out of your people. Use the Golden Rule

The 5 Times Leaders Need to Be Saying Yes Leaders may often spend a long time thinking before saying "yes" to something. This is perfectly understandable as they have to weight their options and consequences before making a commitment. Here are five instances, though, when saying "yes" right away isn't a bad thing. Shoot for the moon

5 Leadership Secrets for the Newly Minted Manager For those in new leadership positions, everything can seem a bit daunting. A new leader may feel compelled to move fast, rushing to fix problems or feel they have to have the answer for everything. Here are some simple tips for any leader, beginning or senior, to use to make things a little easier. Silence is golden

The Leadership Guide to Choosing the Right Words The words we choose on a daily basis have the power to reflect our character. They can determine how we're received and can have powerful implications, especially for leaders. To make sure that your message comes across the right way, follow these strategies on picking and using the right words. "There is no try"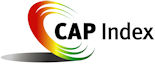 Tip of the Day
Sponsored by Vector Security
Education is a broad term, usually defined by an individual as a singular focus with an end result that oftentimes stagnates the brain and limits horizons. Reaching milestones is incredibly important, but keeping your curiosity and wonderment is the key to reaching beyond. No singular degree or certification will bring you the success – it merely opens the door to more learning and the realization that if you don't know something, you go find someone who does and learn it from them.

Just a Thought,
Gus





Upcoming Events
---


Recruiting?
Get your job e-mailed to everyone... everyday
Post on our Featured Jobs Board!
Reach your target audience in 2015 every day!
Request our 2015 Media Kit
update account / change e-mail
unsubscribe FEEDBACK
www.downing-downing.com

Advertise With The D&D Daily




36615 Vine Street, Suite 103
Willoughby, OH 44094
440.942.0671
copyright 2009-2019
all rights reserved globally