The D&D Daily Mobile Edition
October 14,

2014



The LP Industry's #1 News Source - Informing, Educating and Instilling a sense of community


Spotlight on Leadership

IAI and Vector Security Recognize Remarkable Women in Loss Prevention: Jodie Murphy

Jodie Murphy, CPP, CFI
Senior Manager of Global Investigations
Gap Inc.
Her Journey

Jodie Murphy's first experience with Loss Prevention was working her way through college by picking up shoplifters at a department store. Jodie admits she enjoyed the work at the time, but never envisioned LP as a career. She spent the first 10 years after school working in a couple of different companies gaining experience in various LP positions including LPM, Regional and Corporate Trainer. Her first experience was in the specialty world as Director of LP for a Junior's apparel chain. She describes this as a valuable job providing experience in various aspects of LP she previously hadn't been responsible for: distribution, transportation, budgets, technology, and operations.

For Jodie, who has now been at Gap Inc. for 20 years, it seems like just yesterday that she joined the team as a Regional Loss Prevention Manager. With more than 3,500 locations in 48 countries, Gap Inc. is an ever-evolving business with unique challenges presented daily "At Gap Inc. I've worked for most of the brands at one time or another. I've worked in the field as an RLPM, in Corporate as Director of Corporate Security and now I lead the Gap Inc. Global internal investigations team."

Jodie also leads Gap Inc. Standard's Committee, focusing on ensuring best-in-class internal and external case reporting and documentation. She also leads its annual protection assurance audit initiative that focuses on data security at the POS within all locations, as well as Gap Inc.'s Women in LP committee.

As the Certified Forensic Interviewer (CFI) liaison, Jodie supports individuals currently studying for their CFI certification.

"I've spent the majority of my career at Gap Inc. because it is a well-respected company that truly makes a difference in the world on lots of levels," said Jodie. "I've also been fortunate to have extraordinary leaders and solid programs. Keith White is an amazing leader that finds ways to retain talent and create a best-in-class LP program."


The International Association of Interviewers (IAI) teamed up with Vector Security to recognize remarkable women in loss prevention through a special edition of the CFInsider, a publication of IAI. The group selected individuals who are well-rounded, tenured in their profession, value continuing education and are all-around excellent leaders in their organizations as well as the overall loss prevention field.

IAI based its selections on the key principles of IAI, then narrowed the list based upon these criteria: Industry Commitment, Dedication to Learning, Leadership Qualities, and Career Journey.

IAI will continue to recognize and honor remarkable women in the LP field each year by devoting a special edition of the CFInsider to them, as well as columns in their regular publication and dedicated space on their website, www.certifiedinterviewer.com.


News Brief
Sponsored by WG Security Products, Inc.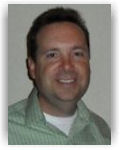 Kevin Robinson, CFI was named Director of Loss Prevention for Altar'd State. Kevin's previous position was Advisory & Assurance, Internal Investigations for Disney Parks & Resorts. Prior to that, he worked as District Loss Prevention Manager for Stage Stores, Regional Loss Prevention & Safety Manager for The Children's Place, and Regional Loss Prevention & Safety Manager for Proffitt's Department Stores. Kevin holds a Bachelor of Science degree from East Tennessee State University. Congratulations, Kevin!
Eric Chase, CFI was promoted to Divisional Director for CarMax. In his new role, Eric will manage CarMax's west coast directors and take on responsibility for many of their field programs/projects. He was previously Regional Director of Loss Prevention for CarMax. Eric's other roles over the years include Senior Director of Loss Prevention for RadioShack, Director of Loss Prevention for DSW, and Regional Director of LP & Safety for Lowe's. He holds a Bachelor of Arts degree in Law and Society from the University of California, Santa Barbara. Congratulations, Eric!

LPRC's 2014 IMPACT Conference
Day Two Update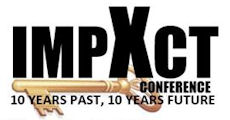 Day One of the Loss Prevention Research Council's 10th Annual Impact Conference wrapped up yesterday with a panel discussion featuring Tim Fisher, T-Mobile; Rick Peck, TJX; Kevin Larson, Kroger; John Voytilla, Office Depot; and moderator Brian Bazer, Dressbarn. The hour-long conversation covered a wide range of topics affecting the retail LP industry. Some of the key takeaway points include:
●
|


LP needs to remember they do not own the video captured from the surveillance systems but that it is a companywide tool and asset to be shared.
●





Education is key to furthering product protection, we need to educate business partners throughout the distribution and sales channel on how the loss occurs and the specifics of it to continue to move solutions forward.
●




A challenge to leaders is to give the ability to your team to fail, understand and accept that it is OK to have a solution not work and realize this early enough to change course.
●





The panel voiced repeatedly that integration is a must moving forward. We need to find a way to marry analytics, video, point of sale, and existing customer data to provide more useable and beneficial solutions.
●




LPRC is the vehicle to drive our collective voice of needs and innovation to band together solution partners and manufacturers in an effort to provide solutions for the future.
During a Day Two session this morning, Chris Gillen, VP of AP, Toys/Babies-R-Us, said "I see our industry fading, shrinking, we are becoming expendable. By applying evidence-based science we are able to make viable and guided decisions allowing us to shape the future. With the power in this room from the solutions partners and retailers there is not a problem we can't solve."

Three member-retailers have presented LP case studies on where research has been key to analyzing, shaping and guiding response to real-world multi-million dollar scenarios.

Submitted by Garret King, Cam Connections, Inc.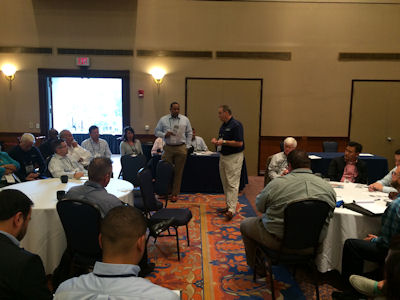 Ahmad Lightfoot (TJ Maxx) and Fred Becker (Bloomingdales) discussing the video solutions working group during one of the breakout sessions today.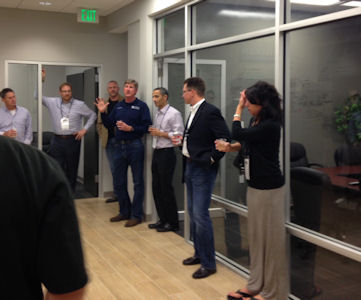 Read Hayes introduced the exciting new Innovation Lab, sponsored by Tyco, at the LPRC Impact Conference.


What They're Saying: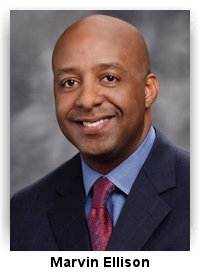 J.C. Penney Sets Incoming CEO's Salary at $1.3 Million + bonuses & other perks- $15M in stock - $2M bonus potential - $4.1M sign-up bonus In addition to the base salary—a bump up from the $718,000 he received at Home Depot last year—Mr. Ellison is also eligible for a $4.1 million signing bonus, restricted stock units worth $15 million and a $6.8 million long-term incentive award for the year ending in February 2016. His target performance-based bonus is set at nearly $2 million. Other perks include a $3,000 annual health exam allowance and a $25,000 reimbursement for legal fees incurred in negotiating employment with Penney. The appointment of Mr. Ellison, whose strength is in the nuts and bolts of retailing rather than flashy merchandising, is seen as a cautious move for Penney. (Source wsj.com)

Making History - Marvin Ellison, J.C. Penney's New CEO - The First African American to Lead a National Department Store Chain Ellison, 49, executive VP of U.S. stores at Home Depot, will be the first African-American CEO in Penney's storied 112-year history, as well as the first black executive to lead a national department store chain. Initial analyst reaction was favorable. JCP's announcement of a new CEO hire this morning is a bright spot for the company," said Chuck Grom, analyst, Sterne Agee. "To this end, while Mike Ullman has done a respectable job stabilizing JCP, it's become readily apparent that a new vision is necessary to transform the company and fix its largest problem--deteriorating traffic. Importantly, our checks have good things to say about Marvin Ellison, whose background should help the in-store experience at Penney." It is somewhat unusual for management transition period to last nearly a year. But veteran retail analyst Walter Loeb said the time is needed. "I think (Ellison) is an excellent leader...but he needs time to learn the fashion business," Loeb said in an Associated Press report. (Source chainstoreage.com)

J.C. Penney Co. Inc. has found its "number-one warrior" says Mike Ullman - current JCP CEO - But is it fixable? "We were all very impressed with Marvin's passion for the customer, his relationships he's had with the associates he's worked with over his 30-year career and his energy for the opportunity that he sees to get into the minds of the customer in such a way that we become the preferred choice for that customer," says Mike Ullman. the question is whether Ellison will be able to drive sales growth and return the company to profitability. Penney's reporting structure isn't expected to change until Ellison transitions into the ceo role. Ullman said the board had a pretty easy decision once they met Ellison. The search, conducted by Heidrick & Struggles, has been going on for some time, but heated up in the last four to six weeks. "What an iconic company. I grew up my entire life understanding J.C. Penney. I grew up in a small town in western Tennessee and we had a Penney's about 15 to 20 miles from my house," said Ellison. "I've known about it my whole life and always respected the brand and what the brand served in Middle America. But more importantly, I've been so impressed with the last 18 months, and the turnaround that Mike and his leadership have taken on." Ellison acknowledged "the resiliency of the team and the company coming back from strategies that didn't resonate with the customers," adding he expects Penney's will be "one of the great turnaround stories in retail, and that turnaround is already under way. Ullman said it came down to Ellison's character and retail experience. Industry observers expressed some skepticism over Ellison's appointment. One knowledgeable source said even though he's very good as an operations person, he's not a merchant. "That's a crying need for that company," the source said, adding Ellison won't become ceo for almost a year. "In many ways, it's a nonevent. He may be a terrific operations guy and a great leader, but I don't know if he's particularly relevant. They need something more dramatic to fix it. It's questionable whether it's fixable." (Source wwd.com)

Ellison says Penney is "moving in the right direction and there is an extraordinary passion to win at every level of the organization" "As president and, ultimately, CEO, I will be focused on positioning the company to compete in a rapidly changing retail environment for the benefit of our customers, shareholders, suppliers and associates," Ellison says. "It is a great pleasure to welcome Marvin Ellison to J.C. Penney," Ullman says. "Over the course of his career, he has proven his ability to produce results by improving operations, building customer loyalty, and motivating his teams. His experience and leadership are exactly what we need to accelerate the progress we have made over the last 18 months." Penney has indeed recorded improved results of late. In the first two quarters of its fiscal year total sales increased 5.7% to $5.6 billion from $5.3 billion in the same period a year earlier. A big part of that comes from gains in online sales, as JCP.com revenue increased more than 21% during the first half of this fiscal year to $522 million from $430 million, based on an Internet Retailer analysis of Penney's reported results. In fact, online sales growth accounted for 31% of Penney's revenue growth in the first half of the current fiscal year. (Source internetretailer.com)

JCPenney Names New CEO But Where's The Vision? JCPenney's new pick for CEO reinforces the company's new stability but proves once again, the retailer lacks vision when it comes to putting a fashionable foot forward in attracting new, younger shoppers. "He is a strong operations manager but he has spent a dozen years at a chain where fashion means orange aprons," said Erik Gordon, a professor at the University of Michigan's Ross School of Business. "A lot has changed since his days at Target, and he will be challenged to crank up sales at Penney's, where sweater sets, not screwdriver sets, drive sales." Perhaps the company is so scarred by its experience with former CEO Ron Johnson, who was all original ideas with little thought to operations, logistics or finance. But it still needs someone with vision, creative ideas and merchandising prowess to move JCPenney forward. Visionary leaders are high energy and hard on operations departments that are often expected to keep up. But someone with a vision is critical to JCPenney's success. Johnson went too far and Ullman did a good job of reining things in, reassuring investors and financiers. JCPenney's management did an admirable job of halting its decline after some disastrous decisions, but it needs someone with some vision to move forward. (Source forbes.com)

Wall Street seemed pleased with the choice, as JCPenney stock jumped 5.3 percent shortly after the announcement was made.

Home Depot now facing 21 class-action lawsuits over data breach At least 21 federal lawsuits have now been filed against the home improvement giant as of Oct. 10 stemming from its recent data breach, a review by Atlanta Business Chronicle found. That's up from about a dozen lawsuits filed as of Sept. 24. Because of their number and the fact that they've been filed in courts across the country, the lawsuits are likely to be combined into what's known as "multi-district litigation." At least one motion has already been filed in federal court in Atlanta to combine various lawsuits over the Home Depot data breach. The allegations are the same as in other lawsuits stemming from the data breach. The New York credit union contends the data breach "easily could have been prevented as Home Depot failed to take adequate and reasonable measures to ensure its data systems were protected, ignored numerous clear warnings that its data systems were outdated and thus vulnerable to attack, and failed to take actions that could have thwarted the breach." (Source bizjournals.com)

Spyware settlement: Aaron's to pay $28 million in California case - Tracking keystrokes & activating web cams or microphones on customers Aaron's overcharged customers, omitted important contract disclosures and installed software that could track the keystrokes of people who rented computers and even activate webcams or microphones to record users, according to a complaint filed by Harris' office. Last year, Aaron's settled a case with the Federal Trade Commission over spyware installed on computers. The Atlanta-based business operates approximately 75 stores in California. "Aaron's concealed its illegal privacy and business practices from customers in a deceptive attempt to avoid California's robust consumer protection laws and increase its profits," Harris said. (Source mercurynews.com)

Shopper Traffic down "substantially" 17% over Sept '13 & August Storefront conversion was up slightly •Average duration increased twenty percent from last year •Repeat visits increased slightly year-over-year and rebounded significantly from August. (Source retailcustomerexperience.com)

Tesco, the UK's biggest retailer, removes 3 more executives in probe of $398M profit overstatement - now making it 8

Maurices, a division of Ascena Retail Group, to open 16 stores in time for holidays

Alco Stores files Chapter 11, to sell or liquidate 200 stores - Had been looking for Dir of LP earlier this year

Director, Retail Asset Protection - Meijer - Grand Rapids, Michigan Currently, Meijer is looking for a Director, Retail Asset Protection. This position is responsible to provide leadership to and set the framework for the execution of a best in class Asset Protection function throughout Retail Operations. (Source linkedin.com)

Quarterly Same Store Sales Results

Domino's Q3 U.S. up 7.7% with revenue up 10.5%
Costco Q4 up 4% with net sales up 9.4%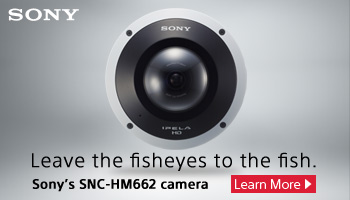 All the news - One place - One Source - One Time
The D&D Daily respects your time
& doesn't filter retail's reality
Report Your News!
(content subject to approval)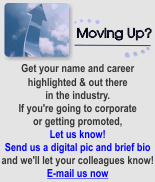 Big Data
Sponsored by Verint
45% of all fraud is data-driven, according to report Identity fraud that uses victim data to access accounts or open new ones makes up nearly half of all existing fraud, according to the fraud prevention service Cifas. Over 100,000 people have been the victims of data-driven fraud each year since 2010 and 90,000 have already been identified so far this year. Cifas says that these figures highlight the seriousness of the threat facing consumers, businesses and financial institutions. The widespread shift towards online services has seen an explosion in fraudulent activity involving the harvesting of passwords, emails and personal data obtained through hacking attacks and social engineering. While the 45% does, promisingly, mark a slight decline from recent years, this form of fraud is still very much the norm, says Cifas, and identity crimes present a major challenge to the financial wellbeing of organisations and consumers. (Source treasuryinsider.com)

Data Breaches are not an IT issue - It's a 'governance issue' The ways to compromise any online business entity are endless, we as security and governance professionals must account for every possible way to breach a network, but the cyber-criminal only needs to find one. This is not an IT issue, it's a Governance issue. Just what is the difference between management and governance? Data Governance refers to the organizational bodies, rules, decision rights, and accountabilities of people and information systems as they perform information-related processes. Data Governance sets the rules of engagement that management will follow as the organization uses data. The three missions of Data Governance are: 1) Proactively define/align rules, 2) Reactively resolve issues arising from non-compliance with rules, 3) Implement rules while protecting and serving data stakeholders. (Source csoonline.com)

5 steps to take when a data breach hits

What's corporate Big Data really worth? One estimate: $8 trillion

Twitter sues U.S. government over national security data

e-commerce

Sponsored by The Zellman Group
"Fraud is not a person - it is a dynamic grouping of statistics that deviate from the norm."
Stuart B. Levine, CFI, CFCI
CEO, The Zellman Group & Zellman Fraudnet


ORC News
Sponsored by Security Resources
Fencing Operation Busted in Cape Coral, Fla. - "It's one of the biggest 'fences' in Cape Coral" - M&E Gold Plus retail store - More arrests expected Guerra, 46, was charged with six counts of dealing in stolen property and eight charges of public order crimes. Estimates show the store has conducted about $100,000 in fraudulent or stolen gift cards, according to Coston. He could not provide information on how many items were believed to be stolen within the store. "This will ultimately lead us to more information on suspects who actually committed the burglaries," Coston said. Guerra is connected with a second store in Naples, Fla. The company, registered as M&E Gold Plus, LLC, was created by Guerra, according to its website. Coston said the warrant was executed after a year-long investigation. (Source news-press.com)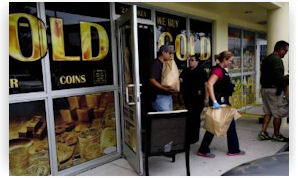 3rd arrested in Grove City Premium Outlets mall thefts that hit 11 stores for $6,300 Queonia Q. Robinson, 20, of Erie, was arrested recently on charges of felony retail theft, receiving stolen property, organized retail theft and conspiracy to commit retail theft. In a traffic stop police recovered clothing and merchandise with the tags still on them from 11 stores in Grove City Premium Outlets, but no receipts for the items, which was valued at about $6,300, police said and arrested Lashana Henderson, 22 of Erie, PA and Merle Page, 24, also of Erie, PA. (Source sharonherald.com)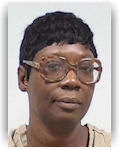 Shoplifter wanted in 7 states caught stealing from Target in Goshen, IN A Kentucky woman suspected of shoplifting from Target stores in seven states was arrested on theft charges last week in Goshen. Shamon L. Smith, 43, of Louisville, Ky., was arrested by Goshen Police as she left the store at 3938 Midway Road with stolen merchandise, according to a police report. Smith had taken two Brightspot cell phones and two pairs of Beats by Dre headphones, worth a total of $1,200, according to Goshen police spokeswoman Tina Kingsbury. An investigator for the Target Corporation told police that he suspected Smith to be responsible for $60,000 in thefts from stores in seven states. Smith was arrested on theft-related charges in August in Concord Township, Ohio, after police pulled her over for a traffic violation and found $5,000 worth of stolen clothing in her car. The clothing, which police believed was stolen from Michigan department stores, was packed in "booster bags," which are lined with a material that prevents store security alarms from going off when leaving the store with stolen merchandise. (Source elkharttruth.com)

East Rutherford, NJ ORC shoplifting suspects eyed in other states Two shoplifting suspects arrested by East Rutherford police on Monday are suspects in similar incidents in four other states, Lt. Paul Cece said. Nocianie Joseph, 24, and Robbie L. Thomas, 28, both of Hempstead, N.Y., have been charged with shoplifting, after they were found around 2 p.m. Monday with more than $2,000 worth of goods from CVS Pharmacy in their car, Cece said. A pharmacy employee who witnessed the shoplifting called police and described the two suspects, the green bag they left with and their car, according to an East Rutherford police report. Police saw the car, a silver 2011 Hyundai Sonata, on Paterson Avenue and stopped it. Joseph and Thomas consented to officers searching the car. Inside, police found the green bag and multiple packages of Rogaine, a drug that treats hair loss, and Crest 3D Whitestrips, which are used to whiten teeth, worth a total of $2,092. A CVS retail crime investigator told East Rutherford police Joseph and Thomas are also suspects in similar crimes in East Brunswick and Montvale, as well as in New York, Pennsylvania, Rhode Island and Virginia, the police report says. (Source northjersey.com)

Arrests linked to "Savage Squad" teen gang in Mason City, Iowa They operate out of Mason City and across borders into Owatonna, MN. Late last week, three of the teens were arrested for shoplifting at the Southbridge Mall Buckle store and were later linked to a number of organized crimes in the area ranging from felony criminal conduct to assault. All of the teens were charged with two counts of Robbery in the 2nd Degree and two counts of Criminal Gang Participation. (Source kimt.com)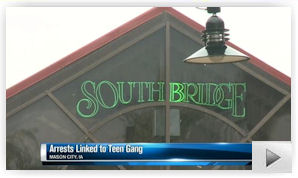 3rd arrested in Grove City (PA) Outlet mall thefts; merchandise from 11 stores valued at over $6,000 The last of three people charged with stealing items from 11 stores at the Springfield Township outlet mall has been arrested. Queonia Q. Robinson, 20, of Erie, was arrested recently on charges of felony retail theft, receiving stolen property, organized retail theft and conspiracy to commit retail theft. Lashana L. Henderson, 22, of Erie, was driving a car stopped for speeding March 18 on Interstate 79 in Crawford County and police smelled pot coming from the car, state police said. Merle A. Page, 24, of Erie, Henderson and Robinson gave differing accounts of who they were, where they were coming from and what was in numerous shopping bags that could be seen in the car, police said. Obtaining their consent to search the vehicle, police recovered clothing and merchandise with the tags still on them from 11 stores in Grove City Premium Outlets, but no receipts for the items, which was valued at about $6,300, police said. Police said they also found cutting pliers, an envelope of marijuana and a pot-filled cigar. (Source sharonherald.com)

Infant-Toting Man, Accomplice Wanted in Target Vacuum Thefts in Murrieta, CA
Police on Monday asked for the public's help to find a woman and an infant-toting man whom they believe worked together to steal over $1,000 worth of vacuums from a Super Target in Murrieta. Security footage taken Aug. 30 showed the man, with a baby boy in his shopping cart and a teenage girl by his side, removing security tags from two Dyson vacuums at a Super Target. (Source nbclosangeles.com)

Do you have an ORC case to share?
Share your ORC news and help the industry grow


Retail Crime News

Sponsored by NuTech National
Columbus, OH Police Anticipated dollar store Robbery that Led to Fatal Shootings Analysis from previous robberies persuaded police to stake out a Dollar General on the night it was robbed, leading to the fatal shooting of two suspects and arrest of two more. In the previous two weeks, five robberies took place at three separate stores: the Dollar General and the Family Dollar were each robbed twice. The Dollar General which was the scene of the most recent robbery, was only hit once. "We'll take luck over skill anytime we can get it," said Columbus Police Sgt. Richard Weiner. In a press conference on Monday, he said analysts and detectives had been looking for similarities and patterns between the robberies. The three stores are within a five mile radius. "A lot of times they don't turn out to be anything. In this time they were spot on with their analysis and they were there and able to take into action," said Weiner. Officers and SWAT team members were placed around the Alum Creek store with many of them observing the robbery and letting it play out rather than intervening during the attempt. (Source myfox28columbus.com)

Protesters storm Walmart in Maplewood, MO
Protesters staged #FergusonOctober events all around the St. Louis area Monday as the fourth and final day of a weekend of civil disobedience. A group of 40 to 50 people from the group Millennial Activists United went to Plaza Frontenac Monday afternoon. Right before 4 p.m. the protesters met at the center of the mall and began chanting. After five to 10 minutes the group was asked to leave, which they did. They took to the sidewalks outside the mall chanting and holding up signs. Another protest started around 5:30 p.m. Monday night when a group tried to go inside a Walmart on West Florissant Avenue in Ferguson. Police said six people were arrested in Ferguson at the Walmart and protesters were kicked off the property, pushed to the sidewalks near the main entrance. After an hour of protesting in Ferguson, the group headed to the Maplewood Walmart. Their object was to shut down both stores, and they did just that. (Source ksdk.com)

Arizona, Indiana, and California Top Pharmacy Robbery 2013 list according to DEA Tennessee ranks top five in nation for pharmacy robberies. A new report puts Tennessee in the top five nationwide for pharmacy robberies. Tara Moore, a pharmacist for Belew Drug Asheville Highway, said she is not surprised Tennessee made the top five. "Tennessee ranks as one of the top states in the country in the volume of controlled prescriptions that we dispense to patients. So when you dispense narcotics and controlled drugs in large quantities to many, many people, you end up getting into the situation where people are desperate to get drugs that can't get them and you end up having robberies," Moore said.
Modern Medicine released earlier this week the Top 10 states for pharmacy robberies, according to statistics from the Drug Enforcement Administration (DEA). The list included pharmacy robberies in 2013:

1. Arizona - 77
2. Indiana - 71
3. California - 60
4. Pennsylvania - 41
5. Tennessee - 37
6. North Carolina - 33
7. Massachusetts - 30
8. Ohio - 28
9. Texas - 24
10. Washington - 23

(Source wbir.com)
Kohl's robbery suspect caught in Springfield,Twp, OH; struck a Loss Prevention agent with a car A Canton man accused of running down a Springfield Township Kohl's employee during a getaway is locked up . Jon Daniel McCormick, 24, was arrested Monday, October 13. Details of the arrest have not been released but McCormick is currently being held in the Stark County Jail. Last Monday, a loss prevention officer was taken to the hospital after being struck by a car being driven by McCormick. According to police, store loss prevention officers attempted to stop McCormick and his sister after they tried to steal clothing. McCormick assaulted the employees then ran to a car to flee the scene. After they got in the car, McCormick drove into the direction of one of the loss prevention officers, striking him. The officer was taken to Akron City Hospital, where he was treated and released. McCormick is facing charges of aggravated robbery and felonious assault. His sister was not charged. (Source 19actionnews.com)

Bellevue, WA Police seeking shoplifter who stabbed a Macy's LP agent Bellevue police say a knife-wielding shoplifter stabbed a Macy's security guard earlier this month, and they hope newly-released surveillance images help put the man away. Surveillance footage taken inside a Bellevue Macy's on October 4 shows a man stuffing clothes into his jacket and bag. A store security guard took notice and tried to confront the thief, and that's when police say the petty crime turned violent. (Source komonews.com)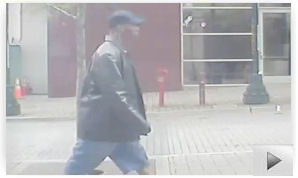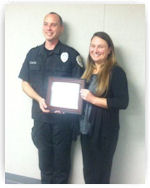 Meijer Loss Prevention Agent honored in Michigan Tom Brower said it would have been justifiable for him to fire his weapon, but that wasn't necessary thanks to Carol Williams' actions. Brower, a Blackman-Leoni Township public safety officer, responded to a shoplifting complaint Sept. 10, at the Leoni Township Meijer when police say 32-year-old Gene Ainsworth assaulted and attempted to disarm the officer. Williams, who works as a loss prevention specialist for Meijer, literally leapt into action. "I didn't see her jump on him, but I felt it because she caused the subject to collapse and he was stuck between us on the ground," Brower said. "All of my attention through all of this was to keep my gun in its holster and out of his hands. "I knew it was justifiable to shoot him with my backup weapon, but it would've been at point-blank range and could have harmed Carol (Williams)." Brower repeated how differently this situation could have gone if it weren't for Williams. The suspect eventually managed to break away after the struggle and escaped in a vehicle waiting in the parking lot. After checking several addresses, officers located Ainsworth in an apartment in Parma. (Source mlive.com)

Dallas Cowboys Running Back busted shoplifting Monday night at Dillard's in Stonebriar Center Mall Frisco Police Lt. Jason Jenkins said Randle is accused of attempting to steal underwear and cologne from Dillard's in Stonebriar Centre Mall. Randle, a fifth-round pick in 2013 who is making a base salary of $495,000 this season, has rushed for 113 yards on 16 carries this season while playing behind NFL rushing leader DeMarco Murray. Randle rushed for a season-high 52 yards on five carries in Sunday's win over the Seattle Seahawks. (Source espn.go.com)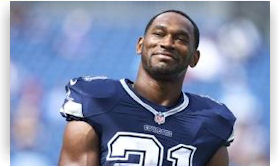 UK Thieves use forklifts to steal $127K in beer from warehouse in Stockport, England Gang had taken forklifts from another business minutes earlier to load up 60 pallets with the cans and bottles before escaping. "This was obviously a well planned, organised job and the forklift trucks were stolen to move the beer. (Source manchestereveningnews.co.uk)

Army vet to knife-wielding man at Pathmark in Philadelphia: 'I don't want to shoot you' William Lawler didn't want to shoot the man who threatened his girlfriend and him with a 13-inch knife Sunday outside a Pathmark store near his Northeast Philadelphia home. But even after Lawler, 38, an Army veteran and longtime firearms instructor, showed his 9 mm Glock, the knife-wielding madman didn't want to back down. "At least a half-dozen times, I ordered him to stop. The last time, I said, 'I don't want to shoot you, but I will,' " Lawler said yesterday, recounting the bizarre run-in outside the supermarket, on Frankford Avenue near Megargee Street in Holmesburg. "Then, after I shot him, he fell to his knees and tried to throw the knife at me." (Source philly.com)

Arson causes $1M in damage to Maryland gun shop; store had been burglarized before blaze

Bomb threat at Commerce Walmart in Oakland TWP., MI, Sunday at 5:30 am - no devices found

Police investigating 9th and 10th robbery in Santa Maria, CA area

FBI and Milwaukee Police break up 10-man robbery crew - hitting both banks and retailers

2 burglars smash door, take watches at C&S Jewelers in River Park, Fresno, CA

20-year-old woman arrested in Zumiez Factory Store robbery in Charlotte

Texas Woman facing felony theft charge after reportedly stealing Halloween candy

Zales in Westminster, CO hit by a Grab and Run, merchandise totaling $5,999

Kay Jewelers in the Northgate Mall, Seattle, WA the victim of a Grab & Run: Movado watch valued at $1,795

Robberies and Burglaries
● Byrne Dairy - Geneva, NY - Robbery - suspect arrested
● CVS - Charlotte, NC - Armed Robbery - suspect arrested
● CVS - Jamestown, NY - Armed Robbery - thief pulled from river
● Dollar General - Sikeston, MO - Armed Robbery
● Family Dollar - Jackson, MS - Armed Robbery
● LH Mart - Bristol, CT - Burglary - suspect arrested
● Metro PCS - Desert Hot Springs, CA - Armed Robbery
● Thrifty Shop - Monroe, NC - Robbery - owner beaten
● 7-Eleven - Denver, CO - Shooting
● 7-Eleven - Waynesboro, PA - Theft


Featured Job Listings
Sponsored by Cam Connections
Feature Your Job Here For 30 Days -
70% Aren't On the Boards
Group VP of LP
Retained Search
New York, NY
Gus Downing
Sr. Director, Field LP
Ross Stores
Dublin, CA
Ross Stores
Director of LP
The Children's Place
Secaucus, NJ
The Children's Place
Director of LP
Performance Food Group
Richmond, VA/Denver, CO
Performance Food Group
Director of LP
Restoration Hardware
Corte Madera
Restoration Hardware
ORC Investigations Mgr
The Home Depot
Atlanta, GA
The Home Depot
Regional Director, AP
Rite Aid
NY Metro, NY
Rite Aid
Director, Pharmacy LP
Rite Aid
Camp Hill, PA
Rite Aid
Corporate Investigator
Confidential
San Francisco Bay, CA
Confidential
DC LP Manager
Brookstone
Mexico, MO
Brookstone
National Account Manager
Vector Security, Inc
TBD
Vector Security, Inc
LP Agent
JONS Markets
Los Angeles, CA
JONS Markets
Bilingual AP Specialist
Bi-Lo Holdings
Miami, FL
Bi-Lo Holdings
AP Associate
Ralph Lauren
Orlando, FL
Ralph Lauren
LP Investigator
Lamps Plus
Chatsworth, CA
Lamps Plus
LP Investigator
Tom Thumb
Dallas, TX
Safeway
National Account Mgr
Confidential
Northeast
Downing & Downing

Limited Time Only - Post Your Multi-Unit LP jobs for FREE - Learn More Here

Daily Job Alerts


Sponsored by Cam Connections
Appearing One Day Only
View our Internet Jobs Archives here
Regional LP Director
CarMax
Ontario, CA
CarMax
Sr. LP Manager
Ross Stores
Sanford, FL
Ross Stores
LP Manager
Gap
Boston, MA
Gap Inc.
LP Manager
Macy's
Camp Hill, PA
Macy's
Dept Mgr LP & Safety
Lowe's
Anchorage, AK
Lowe's
Dept Mgr LP & Safety
Lowe's
Leominster, MA
Lowe's
Dept Mgr LP & Safety
Lowe's
Bellingham, WA
Lowe's
Dept Mgr LP & Safety
Lowe's
Kingston, MA
Lowe's
Dept Mgr LP & Safety
Lowe's
Buchanan, WI
Lowe's
LP Manager
Balfour Beatty Const.
Raleigh, NC
Balfour Beatty Const.
LP Manager
Natural Grocers
Denver, CO
Natural Grocers
AP Team Leader
Target
Toledo, OH
Target
AP Manager in Training
Walmart
La Porte, IN
Wal-Mart
AP Manager in Training
Walmart
Kapolei, HI
Wal-Mart
AP Manager in Training
Walmart
Kahului, HI
Wal-Mart
AP Manager in Training
Walmart
Scottsdale, AZ
Wal-Mart
AP Manager in Training
Walmart
Tega Cay, SC
Wal-Mart


Home of the Industry's Original
On the Move

Kevin Robinson, CFI was named Director of Loss Prevention for Altar'd State.
Eric Chase, CFI was promoted to Divisional Director for CarMax.
Jim Kennedy was named Regional Loss Prevention Manager for Burlington Stores.
Dan Renauer, CFI was named Loss Prevention Manager for Macy's.
Post Your New Job or Promotion!
See all the Industry Movement

Your Career
Sponsor this section of the Daily
Job Hunting Dilemma: 5 Reasons Why You Didn't Make the Cut In today's tough economy, there is some fierce competition going after the same positions that you want. Don't fall into these categories; nail that first interview and keep your head held high. (First impressions are everything)

10 Job Interview Myths Debunked
You're called in for an interview: you immediately think your interviewer is prepared, knows exactly what he or she is looking for in a candidate, and you hope that it's you. Truth is, according to this career coach, most interviewers are not prepared for the interview themselves! (There's no right answer for that question)

Five Steps to Standing Out at Work
Don't settle for just being "fine" at work. You should strive to excel and stand out from the crowd. Don't focus on fixing your weaknesses, make your strengths even stronger. If you're a manager, don't encourage mediocrity in your business! (Pump up your strengths)

5 Very Common and Unconscious Mistakes that Interviewers Make Don't make the wrong choices when it comes to deciding on candidates for your business or company. Making inaccurate judgments or not allowing them enough time to discuss their job-relevant attributes may lead you to make your decision on an impression. (Don't become swayed in your judgments)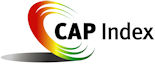 Tip of the Day
Sponsored by Vector Security
Professionalism or the lack thereof is a reflection of a person's inner self. How an executive presents themselves and talks about their former jobs, bosses and colleagues is a real indication of how they'll talk tomorrow about who they're working with today. And while it's human nature to be interested in the gossip, it's usually the wolf in sheep's clothing and the one who has the need to rationalize that has the most to say.

Just a Thought,
Gus Downing






Upcoming Events

LPRC Impact Conference
October 13-15, 2014
Gainesville, FL

CLEAR Fifth Annual Training Conference
October 13-16, 2014
San Diego Marriott-Mission Valley, CA

Northeast Regional Conference on LP
October 28, 2014
Monroe Twp, NJ
---
Recruiting?
Get your job e-mailed to everyone... everyday
Post on our Featured Jobs Board!
Reach your target audience in 2014 every day!
Request our 2014 Media Kit
update account / change e-mail
unsubscribe FEEDBACK
www.downing-downing.com

Advertise With The D&D Daily




36615 Vine Street, Suite 103
Willoughby, OH 44094
440.942.0671
copyright 2009-2019
all rights reserved globally