The D&D Daily Mobile Edition
October 14,

2015



The LP Industry's #1 News Source - Informing, Educating and Instilling a sense of community



News Brief
Sponsored by WG Security Products, Inc.
Dollar General Continues LP Job Cuts - 2014's growth is 2015's cutbacks
After adding 22 new LP jobs earlier this year - representing the industry's largest LP rollout in the past 12 months - Dollar General is now cutting back even further. Despite a reduction in shrink over the last year, the discount retailer continues to eliminate loss prevention positions across the company. This week, Dollar General eliminated several corporate and field seasoned veterans, some having more than 10 years' experience with the company, according to one insider source. A total of 255 positions were eliminated throughout the company, including many high level positions in Operations. This news follows Dollar General's elimination of several executives, including the Vice President of Loss Prevention role in August. Stay tuned here to the D&D Daily for more updates as they develop. dollargeneral.com

Checkpoint Systems' RF/RFID Antenna Boasts Flexible, Customizable Design Options, Powerful Use of Data for Apparel Retailers
Checkpoint Systems, Inc., a leading global supplier of merchandise availability solutions for the retail industry, today announced the EVOLVE MV E10 2.0 antenna, which features a highly customizable design and the ability to leverage powerful data analytics to empower loss prevention, operations and merchandising apparel retail professionals. In addition, The E10 2.0 comes in RF, RFID and dual-mode (RF/RFID) versions to meet the specific needs of retailers and enables them to future proof their business investments. businesswire.com

Axis Opens Doors to New California Axis Experience Center in Grand Opening Event
Axis Communications, the global leader in network video, held an official grand opening ceremony and ribbon cutting for its new office and state-of-the-art Axis Experience Center in Irvine, California. The 8,000 square foot Axis Experience Center features a 28-person training center, 12-person conference room and a specialized engineering and technology lab available for local partners, customers and industry associations to host trainings, meetings and product tests. The space features realistic demo areas for key vertical markets in the West business area, including retail, financial, gaming, airport and education. businesswire.com

Tyco Retail Solutions Officially Launches Innovative Sensormatic Synergy Series to Retailers Globally
Tyco Retail Solutions today announced the commercial availability of its leading-edge Sensormatic Synergy Series to deliver added value for its global retail customers. Tyco's next generation portfolio of intelligent, extensible and modular Acousto-Magnetic (AM)/RFID detection systems leverage the power of multiple technologies -- connected in one pedestal -- to help retailers enhance loss prevention efforts and optimize store performance. digitaljournal.com

Target converts to credit cards with PINs, not just signatures, for security reasons
Two years after its catastrophic data breach, Target has become the first major credit card issuer to convert to cards that contain a PIN. The department store -- which also issues a Visa credit card that consumers can use anywhere that accepts credit cards -- began notifying credit card customers this week that new cards are coming. The new cards will be MasterCards and will contain computer chips as well as PINs. cleveland.com

Encrypted Smartphones Challenge Investigators
Law-enforcement officials are running up against a new hurdle in their investigations: the encrypted smartphone. Officials say they have been unable to unlock the phones of two homicide victims in recent months, hindering their ability to learn whom those victims contacted in their final hours. Even more common, say prosecutors from New York, Boston and elsewhere, are locked phones owned by suspects, who refuse to turn over passcodes. Manhattan District Attorney Cyrus Vance says his office had 101 iPhones that it couldn't access as of the end of August, the latest data available. The disclosures are the latest twist in a continuing dispute between law-enforcement officials and Apple Inc. and Google Inc., after the two tech companies released software last year that encrypted more data on new smartphones. The clash highlights the challenge of balancing the privacy of phone users with law enforcement's ability to solve crimes.

Last week, Federal Bureau of Investigation Director James Comey told a Senate hearing that the administration doesn't want Congress to force companies to rewrite their encryption code. "The administration is not seeking legislation at this time," White House National Security Council spokesman Mark Stroh said in a written statement Monday.

Some independent experts say the handful of cases that have emerged so far isn't enough to prove that phone encryption has altered the balance between law enforcement and privacy. In many cases, they say, investigators can obtain the encrypted information elsewhere, from telephone companies, or because the data was backed up on corporate computers. wsj.com

New California law requires warrants for access to private communications
California Governor Jerry Brown has approved a digital privacy bill that protects people from government access to private electronic communications without a warrant. The new law, backed by a number of tech companies and civil liberties groups, requires a judge to approve such access to a person's private information, including data from personal electronic devices, email, digital documents, text messages and location information. cio.com

Increased Communications May Impact Security Guard Deaths & Excessive Force, according to new study
A new study shows that security officer injuries, deaths and even excessive force incidents are contributed to something more than a lack of training. While comprehensive training is a factor in all of these areas, something even more concerning and definitely a contributing factor is the lack of immediate and direct communications with a supervisor or back-up assistance. The study looked at 250 incidents involving security officers who were injured, killed or who had used excessive force during the past two years. In all but 34 incidents, the security officers were not equipped with two way radios, most had no immediate back-up available and were working alone. The study asked 1,840 security officers working in all areas of the private security industry including loss prevention, patrol, static uniform security positions and private police officers the following questions:

1. Other than a cellphone or a landline, did they have two-way radio capabilities? 81% No / 19% Yes 2. If not, did they think that having communications capability would make them safer? 7% No / 93% Yes 3. Would access to immediate communications and response from backup officers prevent injuries or death to the officer or others? 24% No / 76% Yes 4. Would two-way radios prevent excessive force incidents? 17% No / Yes 83% Yes.

When asked if having immediate access to a supervisor via two-way communications would improve or change how you they perform their duties, 86% of respondents said they would make less mistakes, not feel left alone especially on isolated contracts, have assistance with important decisions and overall help them learn by having more communications with a superior. They would also feel safer and more connected to their company. privateofficer.org

Abercrombie & Fitch distribution center employee killed in forklift accident in New Albany, OH
An Abercrombie & Fitch employee was killed Tuesday night after the forklift he was operating collided with another forklift at one of the clothing retailer's New Albany distribution centers. Abercrombie & Fitch released a statement this morning, "We are mourning the loss of one of our associates and saddened by the tragic accident that occurred at our distribution center last night," spokesman Michael Scheiner said in the statement. "Our thoughts are with the associate's family, friends and coworkers." dispatch.com

Wal-Mart Predicts 6-12% Earnings Decline in 2017 - Shares plunge dramatically
Wal-Mart Stores Inc. fell the most in more than 15 years after predicting that profit will tumble during the next fiscal year. Earnings will decrease 6 percent to 12 percent in fiscal 2017, which ends in January of that year, the Bentonville, Arkansas-based company said at its investor day on Wednesday. Analysts had estimated a gain of 4 percent on average, according to data compiled by Bloomberg. Wal-Mart shares fell as much as 9.8 percent to $60.18 in New York, the biggest drop since February 2000. The stock was already down 22 percent this year before the decline. "There is no way they can continue to grow, they are just too big," Ivan Feinseth, chief investment officer at Tigress Financial Partners, said before Wednesday's forecast. "They do $500 billion worth of revenue -- how are you going to grow that?" bloomberg.com

Retailers setting up innovation labs to make sure they don't get "Ubered"
"One day, companies may wake up and realize they've been Ubered," says Forrester Research Inc. analyst James McQuivey, a reference to how Uber Technologies Inc. has shaken up the transportation industry with its ride-sharing app. "They are aggressively trying to prepare for and even pre-empt that outcome." To that end, many companies that don't spring to mind when you think of advanced technology have been setting up innovation labs in and around San Francisco, rubbing elbows with many of the startups fueling the latest technology boom. Hardware chains Lowe's Cos. and Home Depot Inc., retailers Target Corp. , Walgreens Boots Alliance Inc., American Eagle Outfitters Inc. and Sears Holdings Corp. , and real-estate giant Westfield Corp. are among dozens of big-name businesses that have built labs in the San Francisco Bay Area in recent years. The labs are used to develop technologies and business strategies, recruit tech talent, showcase new technology and meet with hot startups that could be potential acquisitions. wsj.com

How Applebee's uses gamification to retain staff, boost sales
Retaining staff and preventing constant turnover are two of the most significant challenges in the restaurant business. For the second largest franchisee of Applebee's restaurants, turnover was a costly problem. At one point, the franchisee experienced 120 percent annual turnover, and it cost $400 to $10,000 to replace individual employees, depending on seniority. Starting in 2013, Applebee's implemented a gamification system from Bunchball. The company's Nitro product aims to help servers and staff sell new and supplemental menu items, as well as learn about workplace rules and safety, and then earn points and win prizes for making progress. Employees access the cloud-based system via a Web browser on their smartphones, tablets or computers. Large flat screens located in the back of each restaurant show leaderboard details. Roughly 7,000 of the franchisee's employees use the gamification system at 140 of its restaurants and, on average, it registers 1,800 logins a day. cio.com

Tesco reports rise in basket thefts following new U.K. carrier bag charge

Dollar Tree rebranding 222 Deals stores

Nordstrom to Hire 11,800 for the Holidays

ICSC forecasts 3.3% YoY increase in holiday retail sales

4,000 Starbucks workers are going to college for free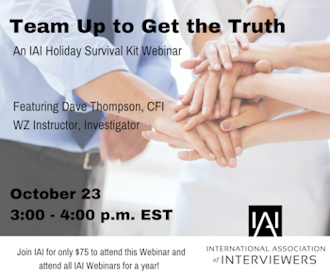 All the News - One Place - One Source - One Time
The D&D Daily respects your time & doesn't filter retail's reality
Report Your News!
(content subject to approval)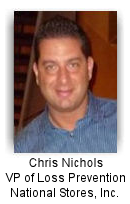 National Stores links LP and IT to increase sales,
improve the customer experience
Conversations about the need for loss prevention leaders and other top retail executives to work closely together have flourished in recent years, but trying to find companies where such partnerships are in place is like trying to identify a shoplifter with a grainy black and white video. Chris Nichols, vice president of loss prevention with National Stores, is not only committed to such a partnership - he lives and breathes it every day. "There has to be cooperation between LP and IT," he says. "Our technology integrates with the IT systems and we trust them to protect sensitive data as well as to safeguard us from potential viruses."

The partnership extends beyond the CIO; the LP team is also working with the merchant side of the house. "Today the scope of our LP software is so broad that buyers, planners and allocators are recognizing its value. They're working to understand how the visual analytics that are part of LP can help them better understand their respective businesses and add insight to decision-making," Nichols says.

"I've had colleagues on the merchandise side ask me to help them explore why a product is not selling the way they anticipated. It's not just about whether or not something is going on from a theft standpoint. They're asking if an item is being merchandised correctly," he says. "With video analytics and intelligence, the LP department now plays an essential role in helping to assess margins, correlate sales-to-store conversion and improve the customer experience with better management of line-time."

Nichols, a 28-year LP veteran, joined National Stores in February 2012. The family-owned and -oriented chain headquartered in Los Angeles operates three brands -- Fallas, factory 2-U and Fallas Paredes -- and specializes in off-price, brand name and private label apparel and home décor. With more than 350 locations in the United States and Puerto Rico, National Stores had its share of loss prevention challenges. Chief among them were outdated systems and a clear need to innovate.

Numerous drivers prompted the company's search for an updated system - not the least of which were losses that "threatened our growth," Nichols says. "Retail theft has evolved, becoming more sophisticated, and we needed to get up to speed." In addition, the LP team was burned out, burdened by slow processes and frustrated by growing internal theft as employees took advantage of the company's lack of efficacy.

See our LPNN interview with Chris Nichols and Tom Arigi, Sr. Director of AP for Wal-Mart US (and former SVP of LP for National Stores) from this past June. The two LP execs discuss the successful video analytics program developed at National Stores and how it helped the LP department deliver immediate financial results for the company. nrf.com

Women represent just 10% of the information security field
The information security (InfoSec) profession is growing in numbers yet falling increasingly behind in meeting market demand. It is also predominantly male. At approximately 10% of InfoSec professionals, attracting more women into the InfoSec profession would lessen the workforce shortfall. In order to attract and retain highly qualified candidates who possess a combination of emotional and technical intelligence, enterprises need to look at their corporate cultures and offer more than monetary incentives. Women in security are inclined to stay in positions where the enterprise encourages a healthy work-life balance, offers equal pay for equal work, and provides mentor programs. The 2015 (ISC)2 report, Women in Security: Wisely Positioned for the Future of InfoSec, found "pairing new InfoSec hires with mentors, and, as the survey described, adapting compensation plans and training to better align with the flexible working arrangements and diverse training options women expressed as important in retaining and engaging InfoSec professionals." csoonline.com

Kmart Says Banks Not Covered By Consumer Fraud Laws in Lawsuit Over 2014 Data Breach
Kmart has urged an Illinois federal judge to dismiss a class action brought by a group of banks accusing it of using outdated security measures when hackers breached its networks last year, saying their consumer fraud claims are meritless because the banks aren't consumers. Kmart Corp. on Oct. 9 said in a motion to dismiss that the financial institutions, led by Greater Chautauqua Federal Credit Union, are attempting to skirt a contractual system that assesses and facilitates recovery from merchants for fraud and other expenses. By filing the suit, the financial institutions are asking the court to essentially ignore this established recovery process, Kmart said. The banks aren't entitled to double recovery, and their claims are premature because that process hasn't been finished, Kmart said. Kmart first acknowledged the breach on Oct. 10, 2014, when it confirmed that its store payment data system had been compromised by hackers using a "new form" of malware. law360.com

Amazon Downplays Cloud Breach Threat
As security professionals weigh the pros and cons of cloud-based services, researchers at Worcester Polytechnic Institute claim they've spotted a potential data breach issue involving Amazon Web Services - and by extension other cloud services, both public and private. But Amazon tells Information Security Media Group that while the research is useful, "AWS customers using current software and following security best practices are not impacted by this situation." databreachtoday.com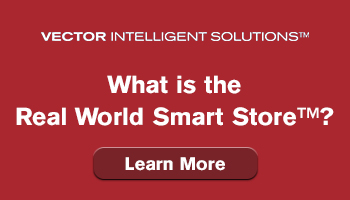 Vendor Spotlight

STANLEY Security Launches STANLEY Retail Insights to Drive Excellence in Loss Prevention
Industry-Specific Analytics Solutions that Optimize
Business Performance for Retailers

INDIANAPOLIS, IN - October 13, 2015 - STANLEY Security, a leading global manufacturer and integrator of comprehensive security solutions for a wide range of industries, unveils its first industry-based version of the newly launched STANLEY Insights Professional Services and Analytics Solutions Software, specifically tailored to gather, analyze and drive operational performance that will directly impact the success of STANLEY Security's retail customers.

STANLEY Retail Insights is the culmination of knowledge gained from more than 30 years spent partnering with retailers utilizing customized data, tools and a distinctive methodology to leverage best practices for retailers. STANLEY Retail Insights pulls together data from multiple disparate systems common and crucial to the retail environment, including video analytics, intrusion, point of sale, electronic article surveillance (EAS), weather platforms and more. The solution streamlines all components onto a single dashboard interface, reporting on key store metrics and creating truly actionable business intelligence across multiple locations. By correlating data from these various streams and data points, retailers can substantially mitigate loss, improve profitability, optimize location performance and employee accountability, increase conversion rates and enhance the customer experience.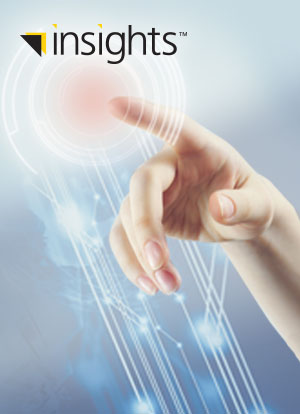 "STANLEY Retail Insights is another innovative solution demonstrating our capabilities in big data and analytics that enable our retail customers to optimize their business performance," said Jon Rosman, President, Retail for STANLEY Security. "Our retail customers are inundated with countless data streams which they are not utilizing. STANLEY Retail Insights aims to change that by helping retailers analyze trends and ask questions of their data to, ultimately, drive better decision making. This solution allows customers to transform data into visual information that can yield meaningful results."

In order to provide a true, 360-degree view of the operation, STANLEY Retail Insights includes intelligence and talent provided by Dave Bhattacharjee, Vice President, Data Analytics, and the STANLEY Insights Professional Services team, a group of STANLEY's top data scientists and business consultants available to partner with retailers to show how they can leverage multiple data sources to effect change and further the success of their businesses. Comprised of dedicated individuals and experts in the field, the STANLEY Insights Professional Services team is essential to the accurate correlation, analysis and measurement of data streams to optimize store activities and drive business results.

"STANLEY Retail Insights is a comprehensive analytics portfolio, based on our organization's vast industry knowledge, to provide unparalleled visibility into those particular activities and operations crucial to the health of virtually any retail business, in order to optimize operational best practices and create shareholder value for our expanding customer base," said Bhattacharjee.

For more information on how STANLEY Retail Insights can lead to excellence in loss prevention, security, marketing, operations and customer experience strategies for retail businesses, please www.stanleycss.com.


Read more here.

Press Releases

D&D Daily Restructures for Growth,
Adds Contributing Editor and Writer
Cleveland, OH - (October 14, 2015) - The D&D Daily - the #1 digital news source for retail loss prevention and IT security executives throughout North America - has added two industry leaders to its editorial team and restructured the existing organization to help the publication continue to grow and add even more value for its readers.

The new roles include the following:

● Amber Bradley, Owner & Brand Strategist, Calibration LLC, was named Contributing Editor. Utilizing her extensive network, Amber will focus on industry liaison, social media and facilitating industry engagement. Amber has Co-MC'ed the Loss Prevention News Network's groundbreaking LIVE broadcasts, while contributing regular articles, event recaps and other content for the Daily.

● Mike Nagyhazy, Senior Director, Loss Prevention, 24 Hour Fitness, was named Contributing Writer. Mike has written a number of Op/Ed articles for the Daily as part of his "Roadmap for New LP Executives" series.

● Mike Crissman was named Executive Editor, LP Newswire and Managing Editor, D&D Daily. In addition to his various responsibilities with the Daily, LP Newswire and LPNN, Mike also acts as Vendor Advocate for the Daily, maximizing value and exposure for sponsors on the e-newsletter.

● Gordon Smith was named Retail Crime & ORC Editor.
Gordon served the Loss Prevention industry for 17 years before returning to the Downing & Downing team as an Executive Search Consultant. He has expanded his role as a contributing writer and editor for the Daily, bringing his industry expertise to the Retail Crime and ORC columns.

● Katie Bowles was named Content Editor.
Katie manages the layout and visual presentation of the Daily each day, in addition to writing articles, coordinating content and graphics, conducting research and updating the d-ddaily.com website.

Gus Downing, Executive Editor commented:
"The growth of the D&D Daily over the last five years has been a truly humbling experience for our entire team. With so many involved from the LP industry itself, including our valued sponsors and from our own team, we view these appointments not only as well-earned achievements but also as critical developments that will enable us to continue to evolve the Daily as the #1 and only daily news source for the Loss Prevention and IT Security communities. We look forward to continuing to earn your readership and our team is absolutely committed to ensuring you have the news and information that you need to be successful in this digital age."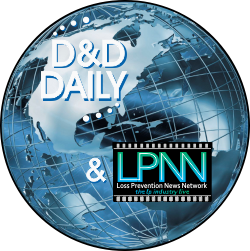 About the D&D Daily
Retail Loss Prevention's #1 daily and fastest growing digital e-newsletter and information resource, the D&D Daily delivers real-time news, information and industry trends that are reshaping the retail world. The Daily e-newsletter promotes industry engagement through a collaborative social-media-like platform whose mission is to inform, educate and instill a sense of community for executives of the retail LP and IT security industry. Subscribe for free at www.d-ddaily.com.

About Downing & Downing, Inc.
Established in 1983, Downing & Downing is North America's largest executive search and consulting firm specializing in the Retail Loss Prevention & Safety industries. Over the years, it has successfully staffed more senior loss prevention positions and helped design and build more loss prevention teams than any other firm in history. Learn more at www.downing-downing.com.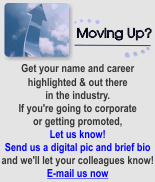 Turning Point Justice is a rapidly growing cloud technology company that provides collaborative solutions to retail theft that cultivate positive change through restorative justice. Lohra Miller, CEO, Turning Point Justice, tells us about the Cloud Justice Platform, which provides consistent, quality reporting based on retailers' individual policies and procedures, while Barbara Staib, Director of Communications, National Association for Shoplifting Prevention, tells us how the proactive approach of TPJ's Court Alternative Program is a win-win-win for retailers, their communities, and the offenders who are given the opportunity to change their lives.

---
As the solution provider portion of the Daily's "Live in NYC" 2015 broadcast concludes, Amber provides a rundown of what's to come in a jam-packed LPNN schedule full of leading loss prevention leaders speaking on a variety of high-impact topics. Stay tuned!
Solution Providers, have a video or commercial you want to publish? Contact us.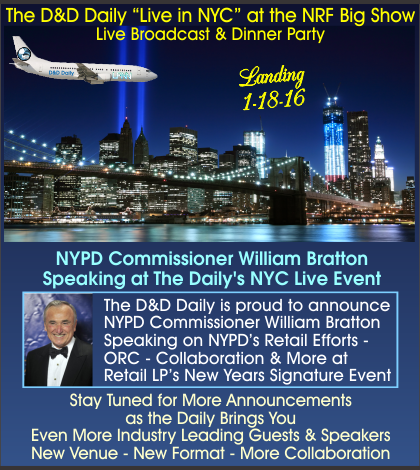 e-commerce

Sponsored by The Zellman Group
Kount receives recertification for fraud prevention platform
Kount, a supplier of fraud protection, has received recertification to continue to offer its module for businesses with access to the updated Oracle Web Commerce platform. Oracle Commerce customers now have immediate access to Kount's fraud prevention and management platform, Kount Complete. This solution helps merchants increase acceptance of good transactions while protecting them from increasingly prevalent and sophisticated online fraud. With risk minimized, Kount customers are able to do more business with more people in more places. Kount helps businesses boost sales by reducing fraud. Our all-in-one, SaaS platform simplifies fraud detection and helps online businesses accept more orders. Kount's turnkey fraud platform is easy-to-implement and easy-to-use. thepaypers.com

NFC Expands Beyond Payments; Makes Big Impacts Across Industries with Handsets in the Market Reaching 1 Billion
"We've seen a huge shift in NFC handsets available in the marketplace," said Paula Hunter, executive director of the NFC Forum. Hunter reported that the number of handsets in the market today has reached 1 billion, and is expected to double by the end of 2016. "Knowing there are over a billion devices out there that can use NFC is a big improvement from where we were last year," said Jeff Miles. Leon Majors, president of Phoenix Marketing International, shared recent qualitative findings that Millennials and Generation X are driving the mobile payments market. However security is implemented for NFC, consumers expect that their information and identities are secure. But according to Kevin Gillick, executive director of GlobalPlatform, a successful approach to security cannot slow down the consumer experience. Consumers are looking for that balance between convenience and security. NFC provides this balance. smartcardalliance.org

Study Finds Online Groceries Not Just For Gen Y - 25% are 65+ and 32% between 55-64

Mega sales in e-commerce sites pushes affiliate sites traffic

PayPal to Pick Up the Tab for Holiday Returns

"Fraud is not a person - it is a dynamic grouping of statistics that deviate from the norm."
Stuart B. Levine, CFI, CFCI
CEO, The Zellman Group & Zelligent


ORC News
Sponsored by NEDAP
Aspen, CO: Alleged watch thief, accused of taking $266,000 in Rolexes - turns self in to police
A 30-year-old man is facing multiple felonies for allegedly stealing eight Rolex watches from an Aspen jeweler and bilking a local couple out of $60,000 in a fraudulent investment scheme. Jared J. Mastroianni, is alleged to have written a fraudulent check on Jan. 14 to a local jeweler for $266,440 for the Rolex watches. Mastroianni in the previous five months had purchased five Rolex watches from the company and successfully completed the transactions. The jewelry store owner "told me he developed a level of trust with Mastroianni because of these two significant sales," wrote Aspen police detective Rick Magnuson in an arrest affidavit. aspendailynews.com

Opa-locka, FL: Man arrested after stealing $116,000 worth of merchandise; 2nd time the merchandise was stolen since Sunday
A man was arrested Tuesday after police say he stole a tractor, trailer and several pallets of clothing. Jeronimo Becerra Alvarez, 42, now faces charges of cargo theft, grand theft, fleeing and eluding and resisting without violence. According to police, it all began Sunday when the trailer and pallets of clothing going to Greenfield, Indiana, were stolen from 7151 NW 27th Ave. The $116,000 worth of equipment and merchandise, however, was recovered Monday and returned to the leasing company, police said. But detectives say that about 7:30 a.m. Tuesday the trailer and merchandise were stolen for a second time. With the help of a GPS tracker, officers arrived at Northwest 116th Street and Northwest 34th Avenue in Opa-locka, where they found Alvarez attaching the trailer to a stolen tractor, police said. Alvarez was arrested. miamiherald.com

Lacey, WA: Tips sought in $25,000 Cabela's theft
Lacey Police are asking the public for help locating a man who is suspected of using another person's identification to buy $25,000 worth of equipment and merchandise from the Lacey Cabela's. David Legge, 51, is suspected of buying a tractor, trailer and other merchandise over several trips to the store, according to the Lacey Police Department. thenewstribune.com

Wilkes- Barre, PA: NY woman indicted in $18,000 Credit Card Fraud; hit Best Buy and Lowes
According to United States Attorney Peter Smith, Zeni Ortiz-Reyes, 31, of Middletown, New York, was charged in an indictment with making purchases with an unauthorized access device card. Ortiz-Reyes allegedly made purchases at the Best Buy store and in Mechanicsburg and at a Lowes store in West Hazelton in June 2014. Ortiz-Reyes purchased gift cards and merchandise using credit cards she applied for in someone else's name without that person's knowledge or permission. The gift cards and merchandise amount to approximately $18,000. shipnc.com

Dawson Co., GA: Shoplifters take $9,000 in coats from Burberry Outlet store
A pair of brazen thieves lifted nearly 20 designer jackets valued at more than $9,000 from a shop at North Georgia Premium Outlets Friday evening. Workers at Burberry said the couple was in the outlet store an hour earlier and asked to place some shoes and a belt on hold. When they returned just after 6 p.m., Dawson County Sheriff's Capt. Tony Wooten said they swiped the jackets, ranging in price from $405-595 each, off the racks and fled the store. Burberry was hit once more over the summer when three suspects used a sledgehammer Aug. 15 to burst through the front glass before getting away with more than $20,000 in designer handbags, clothing and accessories. Less than two weeks earlier, a woman entered the Zales Outlet just after opening, brandished a firearm , forced employees to a back room where she zip-tied their and escaped with $13,000 in jewels. dawsonnews.com

Bolingbrook, IL: 4 charged with stealing 100 items from 6 different stores
Four Chicago women face retail theft charges after Bolingbrook police recovered more than 100 items stolen from the Promenade shopping mall. The stolen merchandise was found following a call about a theft at the Victoria's Secret store. The recovered items - stolen from six different stores - were valued at about $2,500, according to police. After the call about the theft at Victoria's Secret, officers went to the mall and approached two of the women, who did not have any of the merchandise. Officers watched them get into a car and drive away and later pulled over the vehicle. That's when they discovered the stolen items, police said. According to a release from the Bolingbrook Police Department, the women pointed out what they wanted and had the 17-year-old steal the items. chicagotribune.com

Tampa, FL: Florida Retail Federation honors Sarasota Police Detective
Florida Retail Federation has recognized detective Jason Friday as 2015 Law Enforcement Officer of the Year. Friday was honored at the FRF awards dinner Monday night in Tampa. Friday won for his expertise in preventing economic crimes, organized retail theft and the fraudulent use of cloned credit cards. One case of note is being federally prosecuted against a large Organized Retail Crime ring. The suspects have been connected to crimes in six Florida counties and two other states, with an estimated financial impact to the retail community in excess of $700,000. bradenton.com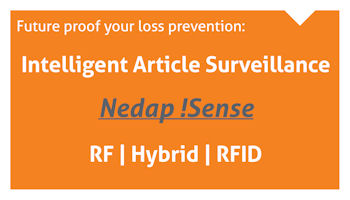 Do you have an ORC case to share?
Share your ORC news and help the industry grow

Retail Crime News

Sponsored by Security Resources
San Leandro, CA: Arsonist Sets Fire To Halloween Aisle at Walmart
A 40-year-old man who police believe is from Oakland entered the Walmart shortly before 1:45 p.m. and was acting suspiciously. Walmart security followed the man and observed him taking a two-quart bottle of lighter fluid. According to Police, the suspect sprayed the fluid on numerous items in the store before igniting an eight-foot blaze on a pile of costumes. Walmart employees were able to extinguish the fire. The store has since been closed while San Leandro police and Alameda County firefighters investigate. According to McManus, there is still a strong odor from the fire at the store. cbslocal.com
West Lebanon, NH: Police Search For Kmart Burglar
Police are asking for the public's help in identifying the man who forced his way into Kmart early Tuesday morning and made off with an unknown amount of jewelry. Surveillance video captured the suspect carrying a red duffle bag down an aisle. The burglar smashed the two jewelry cases that contained the highest-priced pieces. Kmart's loss prevention team on Tuesday was determining how much jewelry the man stole. An estimate wasn't available. vnews.com
Wisconsin jury finds gun store liable in shooting of two Police Officers, $6M Civil suit
Wisconsin jury finds gun store liable in shooting of two cops ... argued a gun store was negligent in selling the weapon that was used to shoot them. cbsnews.com

Dallas, TX: Two arrested in brazen Burger King Armed Robbery
On October 9 at about 12:55 a.m., a car, occupied by one male, entered the drive-thru placed an order at the Burger King restaurant. After placing the order, the driver of the vehicle, pulled forward to the drive-thru window. When the employee opened the drive-thru window to complete the order, a second male, who had been hiding against the wall outside the window, jumped through the window and entered the store. This second suspect produced a gun, struck the employee in the head with the gun, and demanded money from the register. The employee opened the register and surrendered the cash. The second male later jumped back through the drive-thru window and got away. Shortly later, both suspects were in Police custody and the stolen money was recovered. liveleak.com
Overland Park, KS: Grab-and-run thief stole $4,000 from Walmart
Police said the suspect grabbed three money bags containing over $4,000 from the customer service counter on Sept. 30 and ran out the door. The suspect was seen on a surveillance camera four days before the grab-and-run and was wearing the same clothing both times and wearing a wig. kctv5.com

UK: Neasden, England: One man charged with
smash-and-grab robbery at Tesco
Cheyenne Cato, is also accused of two separate robberies that took place in Kilburn over the summer. He is accused of being part of a gang that stormed the 24-hour store at 3.30am. He has also been charged with aggravated taking and driving away and assaulting two police officers following the robbery. Cato also stands accused of taking part in a robbery in Kilburn High Road on July 27 and another robbery in Cavendish Road on August 2. The hunt continues to find the other robbers who threatened a security guard before smashing their way through a stockroom and warehouse and stealing phones and other goods. kilburntimes.co.uk

Parker, CO: Hundreds Could Be Victims After Credit Card Skimmers Found At Gas Stations

Poughkeepsie, NY: Hyde Park man charged in $12,000 ATM skimming

Steamboat Springs, CO: Kum &Go employee accused of theft of over $4,000

Robberies and Burglaries
● Circle K - Findlay, OH - Armed Robbery
● CVS - Valley Stream, NY - Robbery
● Dallas Bay Vape Shop - Hamilton Co, TN - Armed Robbery
● Dollar General - Shamokin Dam, PA - Armed Robbery
● Dollar General - Augusta, GA - Armed Robbery
● EZ Money - Houston, TX - Armed Robbery
● Kmart - West Lebanon, NH - Burglary
● Marathon - Charlotte, NC - Shooting
● Mountain Motorsports - Lithia Springs, GA - Burglary
● nTelos - Roanoke, VA - Burglary
● Seaside Traders - Yarmouth, MA - Robbery
● The Deli - Cleveland, OH - Shooting
● US Cellular - Tulsa, OK - Burglary
● 1 Stop - Lakewood, OH - Burglary
● 7-Eleven - Travis Co, TX - Armed Robbery


Featured Job Listings
Sponsored by NuTech National
Feature Your Job Here For 30 Days -
70% Aren't On the Boards
VP of Sales/Client Relations
More details coming soon
Confidential - Retained Search
Nationwide
Gus Downing
VP AP & Global Facilities
lululemon athletica
Vancouver, BC, Canada
lululemon athletica
Director of Safety & Security
Southern Wine & Spirits
Greenwood, IN
Southern Wine & Spirits
Director, LP
Save Mart Supermarkets
Modesto, CA
Save Mart Supermarkets
Dir AP
Safeway
Lanham, MD
Safeway
Dir AP
99 Cents Only Stores
Commerce, CA
99 Cents Only Stores
Reg Dir LP
Sears
Hoffman Estates, IL
Sears Holdings Corp
Dir LP
Pier 1 Imports
Fort Worth, TX
Pier 1 Imports
LP Dir
BevMo
Concord, CA
BevMo
Dir LP
Lane Bryant
Columbus, OH
Lane Bryant
Dir LP (Western Canada)
Walmart Canada
Calgary, CA
Walmart Canada
Dir LP
Cracker Barrel
Lebanon, TN
Cracker Barrel
Dir Safety AP Solutions
Walgreens
Deerfield, IL
Walgreens
Dir of AP, Global Ecommerce
Ralph Lauren
Greensboro, NC
Ralph Lauren
Territory LP Dir.
Burlington Stores
Los Angeles, CA
Burlington Stores
Dir. of Security
Estee Lauder
El Segundo, CA
Estee Lauder
Director of LP
Pacific Sunwear
Anaheim, CA
Pacific Sunwear
Market AP Specialist
REI
Seattle, WA
REI
Regional LP Mgr
Tillys
Bay Area, CA
Tillys
Loss Prevention Openings
Downing & Downing
Nationwide
Karl Glatt

Limited Time Only - Post Your Multi-Unit LP jobs for FREE - Learn More Here

Daily Job Alerts


Appearing One Day Only
View our Internet Jobs Archives here
LP Manager
Bon-Ton Stores Inc.
Lancaster, PA
Bon-Ton Stores Inc.
AP & Safety Sr Spec
Cabela's
Bowling Green, KY
Cabela's
AP & Safety Mgr
Cabela's
Gonzales, LA
Cabela's
AP & Safety Spec
Cabela's
Oklahoma City, OK
Cabela's
LP Supervisor
Kohl's
Trussville, AL
Kohl's
LP Supervisor
Kohl's
Macon, GA
Kohl's
LP Supervisor
Kohl's
Howell, NJ
Kohl's
LP Supervisor
Kohl's
Ronkonkoma, NY
Kohl's
LP Supervisor
Kohl's
Rocky Point, NY
Kohl's
LP Supervisor
Kohl's
Ft Walton Beach, FL
Kohl's
LP Supervisor
Kohl's
Commack, NY
Kohl's
LP Manager
Kroger
Farragut, TN
Kroger
LP Manager Hrly
Kmart
Moorestown, NJ
Sears Holdings Corp
LP Manager Hrly
Kmart
South Lake Tahoe, CA
Sears Holdings Corp
LP Manager Hrly
Sears
Joplin, MO
Sears Holdings Corp
LP Manager Hrly
Sears
Santa Cruz, CA
Sears Holdings Corp
AP Manager
Sam's Club
Round Rock, TX
Wal-Mart
AP Manager in Training
Walmart
Brownsburg, IN
Wal-Mart
AP Manager in Training
Walmart
La Habra, CA
Wal-Mart
AP Manager in Training
Walmart
Thomasville, GA
Wal-Mart
AP Manager in Training
Walmart
Haleyville, AL
Wal-Mart
LP Manager - Regional
GNC
Los Angeles, CA
GNC


Home of the Industry's Original
On the Move


Brad Raeburn was named Area Loss Prevention Manager for Bed Bath and Beyond.
Post Your New Job or Promotion!
See all the Industry Movement


Your Career
Sponsor this section of the Daily
6 Simple Ways to Turn a Bad Day Around
We all have those days that just seem to suck the life out of you and all you want to do is scream. When you feel like the day is starting to take a turn for the worse, use these tips to take a positive spin. Look at your feelings

Why You Need to Step Outside of Your Comfort Zone When was the last time you took on a new challenge? Stepping outside of your routine and comfort zone could help you find the spark of innovation you're looking for. It helps build your confidence to reach higher levels in your professional life. Take a small step

Believing You're Capable Demands Doubting Yourself By believing that eventually you'll fail allows you to build up your faith that you will succeed. By overcoming your doubt, you allow it to be your inspiration and accomplish great things. Let doubt strengthen you

7 Deadly Excuses that May Be Holding You Back Everyone has a dream, a goal that they wish to accomplish, but why doesn't it come to fruition? Sometimes we find excuses not to tackle the challenge. If you have every reason to succeed, it's time to stop making these excuses and go for the gold! Experience or Time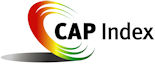 Tip of the Day
Sponsored by Vector Security
The drive home can be the longest drive of the day when looking into the rear-view mirror and seeing nothing but the day's events. It is a great time for reflection and evaluation of all that transpired over the last 12 hours, often times allowing you to realize that the briefest interaction with someone may have been the most important event of the day. Those one line snip-its often times are where the true feelings and intentions are expressed. Piecing them together can mean the difference between success and failure of a project, a program, and even an executive. It is only in reflection that we see the truth and give ourselves the ability to react to it the right way the next day. Take the time and look in the rear-view mirror. You may see something you had not seen.

Just a Thought,
Gus





Upcoming Events
---

Recruiting?
Get your job e-mailed to everyone... everyday
Post on our Featured Jobs Board!
Reach your target audience in 2015 every day!
Request our 2015 Media Kit
update account / change e-mail
unsubscribe FEEDBACK
www.downing-downing.com

Advertise With The D&D Daily




36615 Vine Street, Suite 103
Willoughby, OH 44094
440.942.0671
copyright 2009-2019
all rights reserved globally